Making a house feel like a home is a deceivingly tricky task, but nothing does the job quite as well as family picture frames and personal touches around your home. Framing family photos not only showcases your loved ones but freezes points in time to remember your family at certain ages — which is especially important when it seems those moments pass us by way too quickly.
A time capsule of memories, as well as a beautiful display, family picture frames, and gallery walls truly provide visitors with a glimpse of the personalities who live there and always give you a great conversation starter.
From school photos and formal portraits to silly selfies and holiday shots, a family picture frame will make your house feel like home. Here are some family photo ideas and some of our favorite frame styles to create the perfect display to warm your home with love and memories.
1. Create an Annual Display or Timeline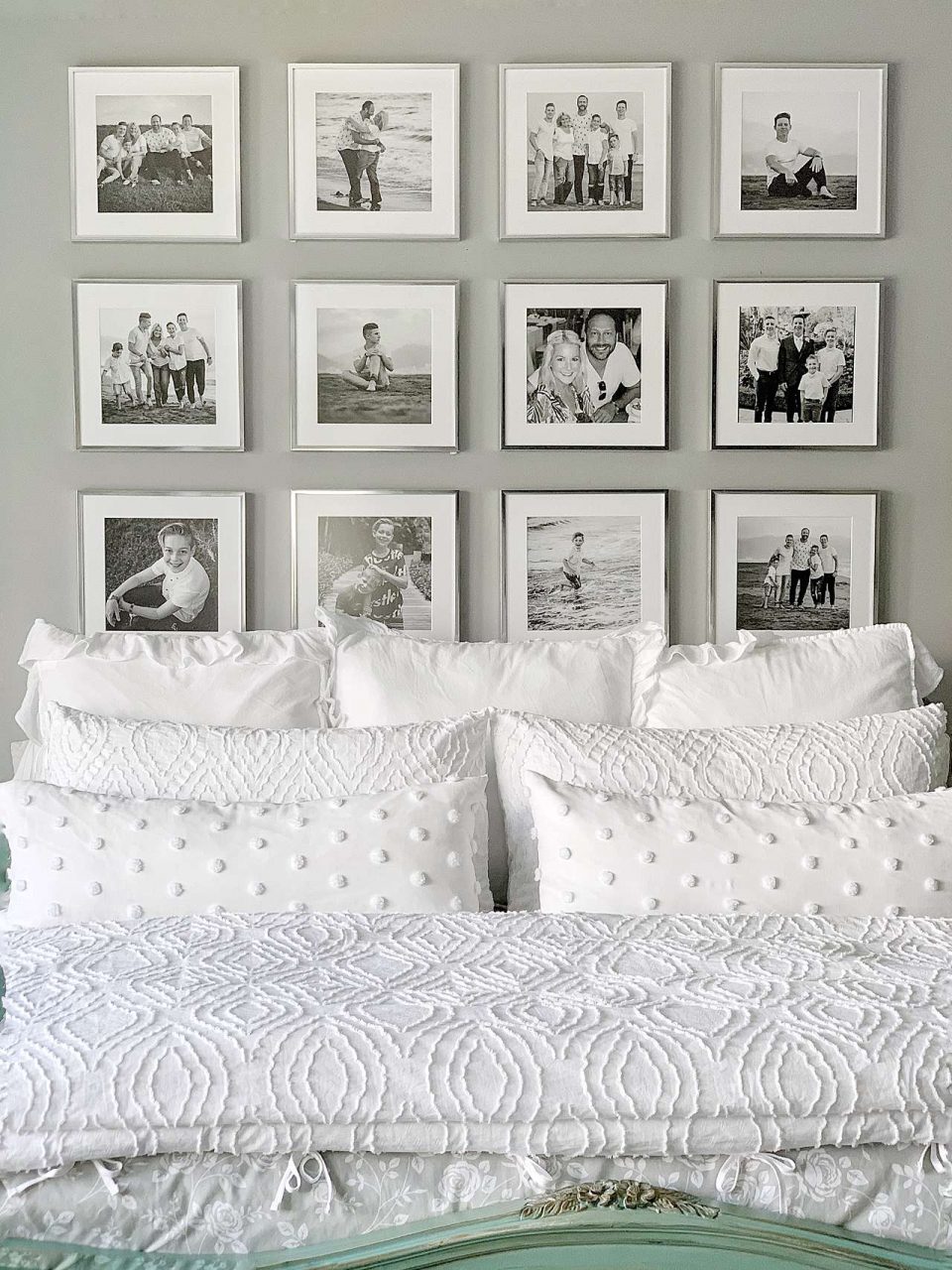 An annual photographic display captures your family's growth, changes, and memories. For example, display a photo from every Christmas, birthday, the first day of school, or another annual occasion to personalize your home's empty spaces.
A chronological display of these annual photos truly makes a spectacular gallery wall. Visitors will marvel at it, and your family members will be able to reminisce about the memories of time passed.
Depending on where you plan to hang this timeline, consider matching your frame style and color to the furniture you already have. If you plan to hang this in your living room for all your guests to see, why not coordinate with your coffee table. Dark brown wood? Check out Dayton frame style in Cocoa. Light metal? Check out our Ashford frame style in White or Gloss Silver.
2. Frame Your Family Travel Photos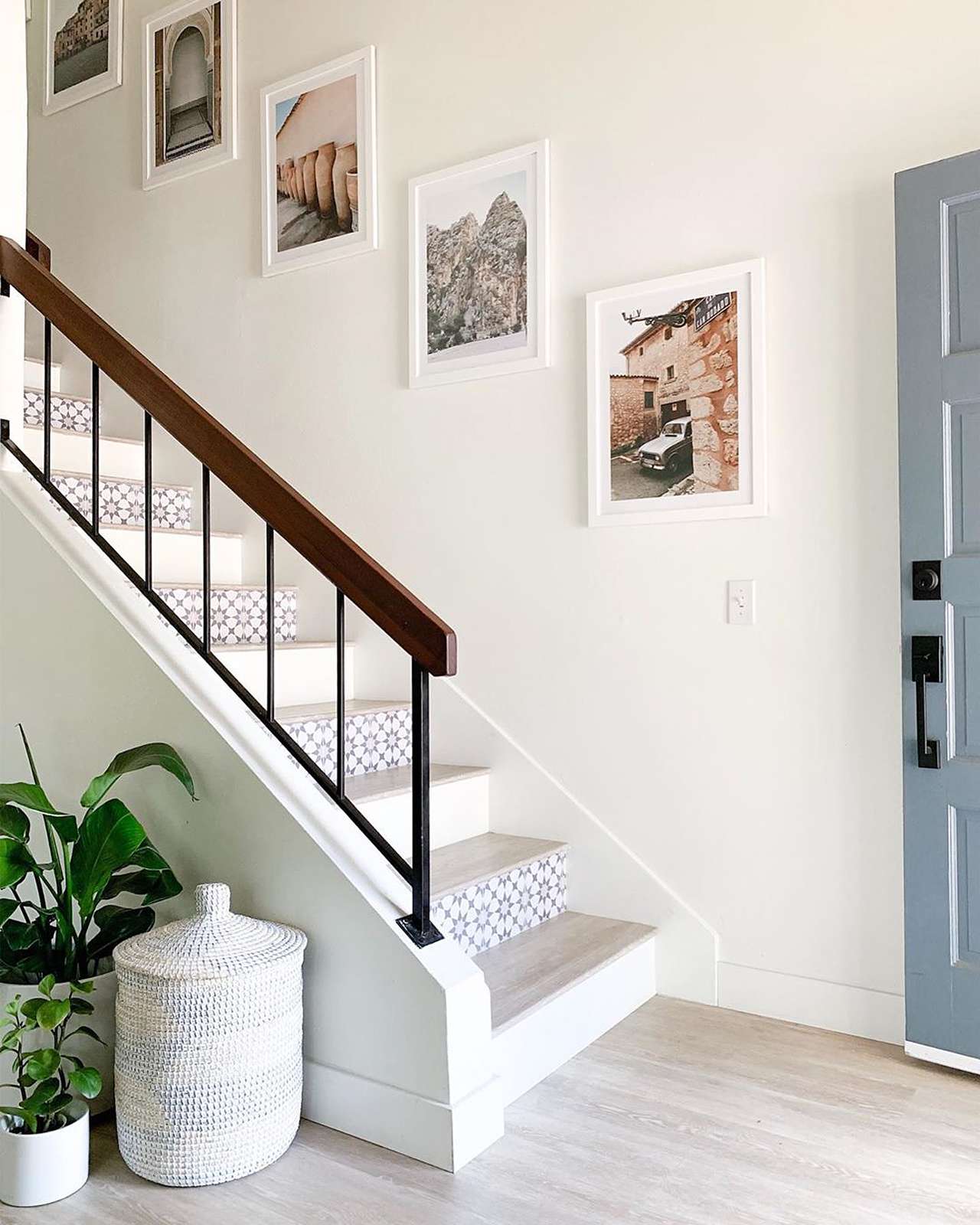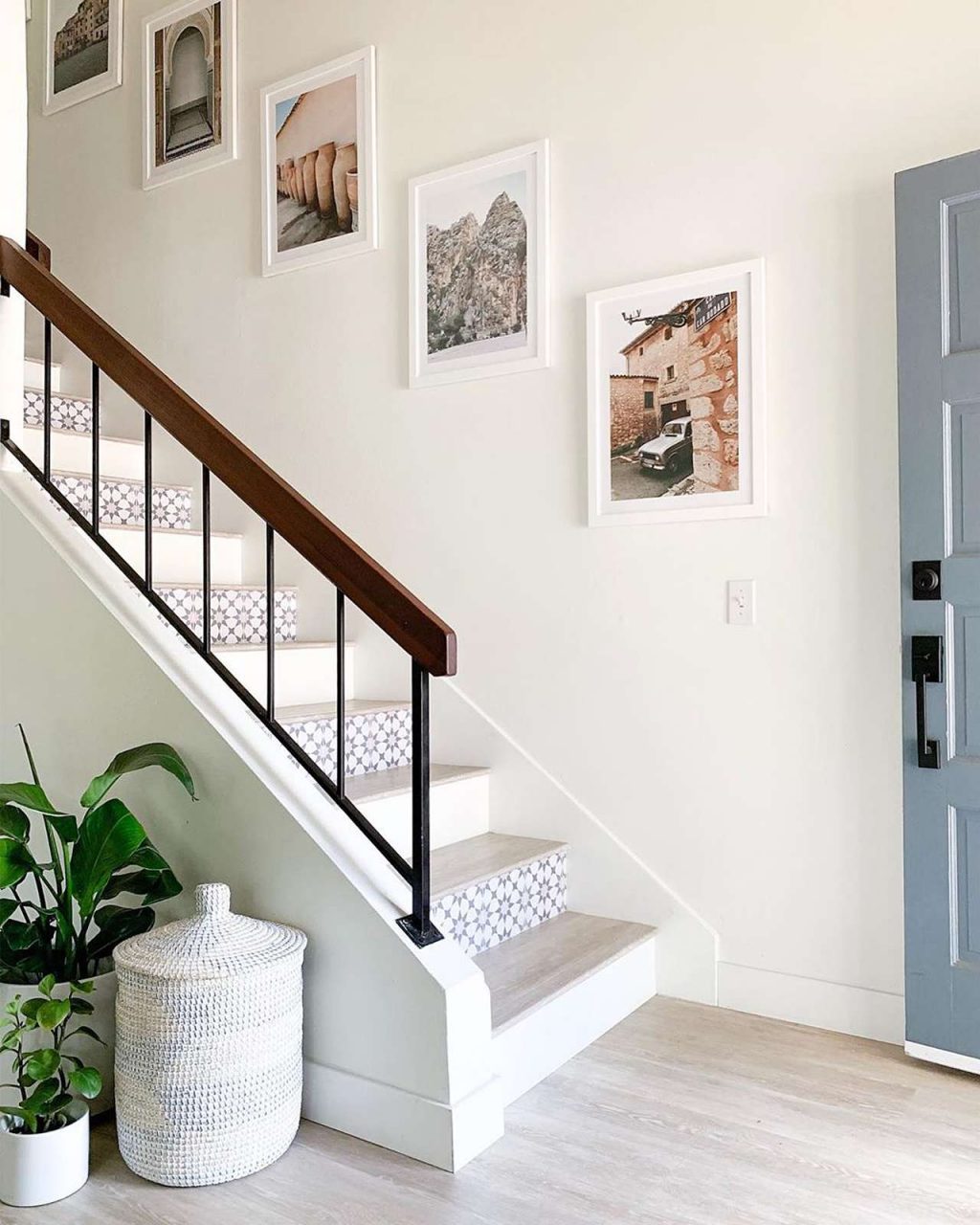 Whether your family vacations to the same spot each year or you love to explore new destinations, creating a gallery display of your family's travels is a wonderful way to remember all your good times -— and show off exotic travel photos!
A framed gallery wall of one special trip will hone in on the memories made together at that destination. However, a compilation of photos from various locations would make a wonderful display of various experiences. In addition, you can keep adding to this compilation for a timeline-type gallery wall.
Also, consider including your own original photography of the travel destination to truly bring you back to that place! Additionally, mementos from your travels — including plane tickets, metro cards, postcards, or wristbands — can make a lovely addition to the gallery wall.
Your travel photos are probably filled with bright colors and unique architecture. Let those colors shine bright by using a light-colored frame. If you use something dark, it may wash out the colors in your photos. Our Derby frame style in White would create the perfect border around your photos and won't distract from what really matters here!
3. Create a Display of Individual Shots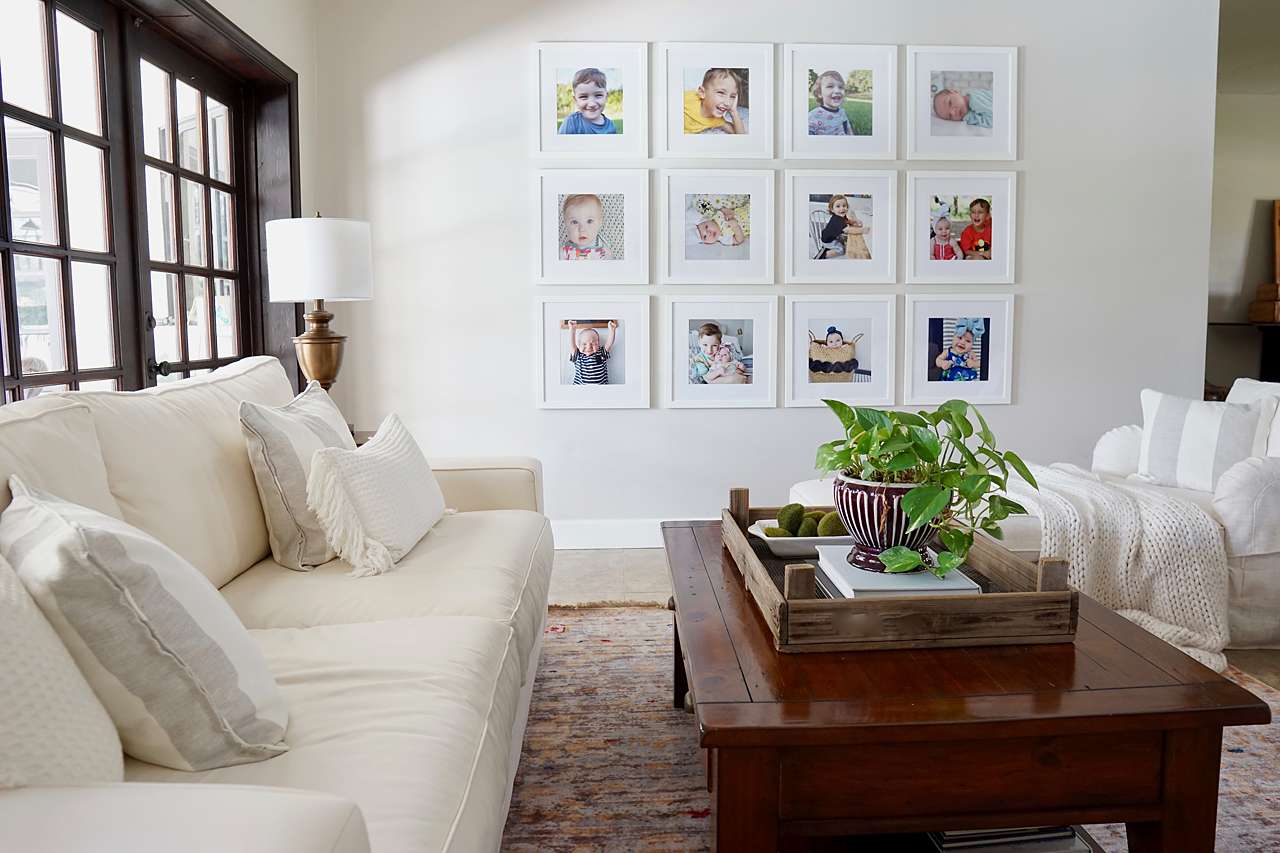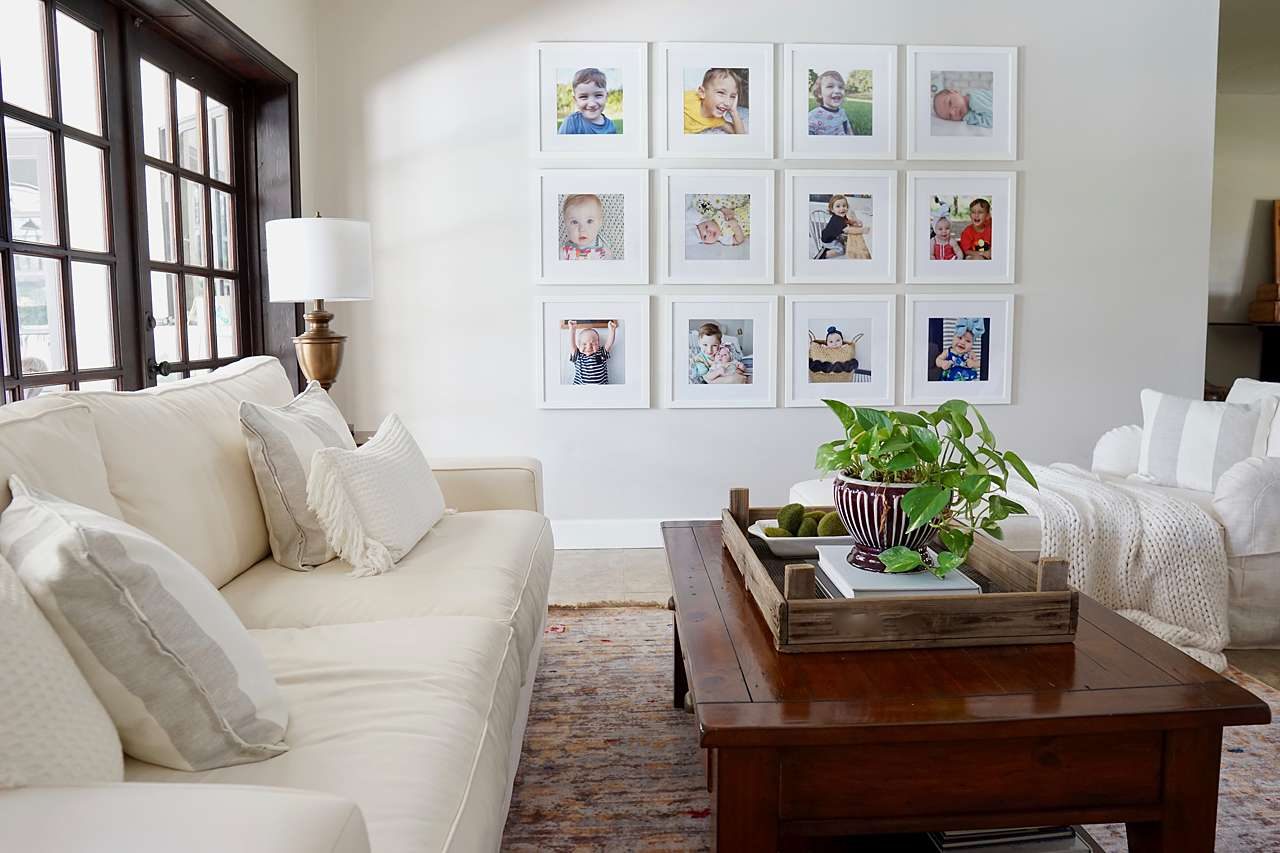 Go ahead and order your child's school photos, or pull out those extra portraits that never quite got the display you intended to create. A display of more formal individual shots is a timeless and tasteful addition to your home.
Individual shots look great on the fireplace mantel or bookshelf and add a taste of sophistication to the scene. For example, frame a graduation portrait! You may consider presenting it side by side with an elementary school photo for a transformation-type display.
We suggest framing your solo shot with a neutral wood frame color, such as our Dayton frame style in White or even Whitewash or our Derby frame style in White, and adding a matting to hone in on that more formal vibe. In the photo featured above, they used our Derby frame in White and added a 3″ Smooth White Matboard around their photo.
4. Frame Your Child's Artwork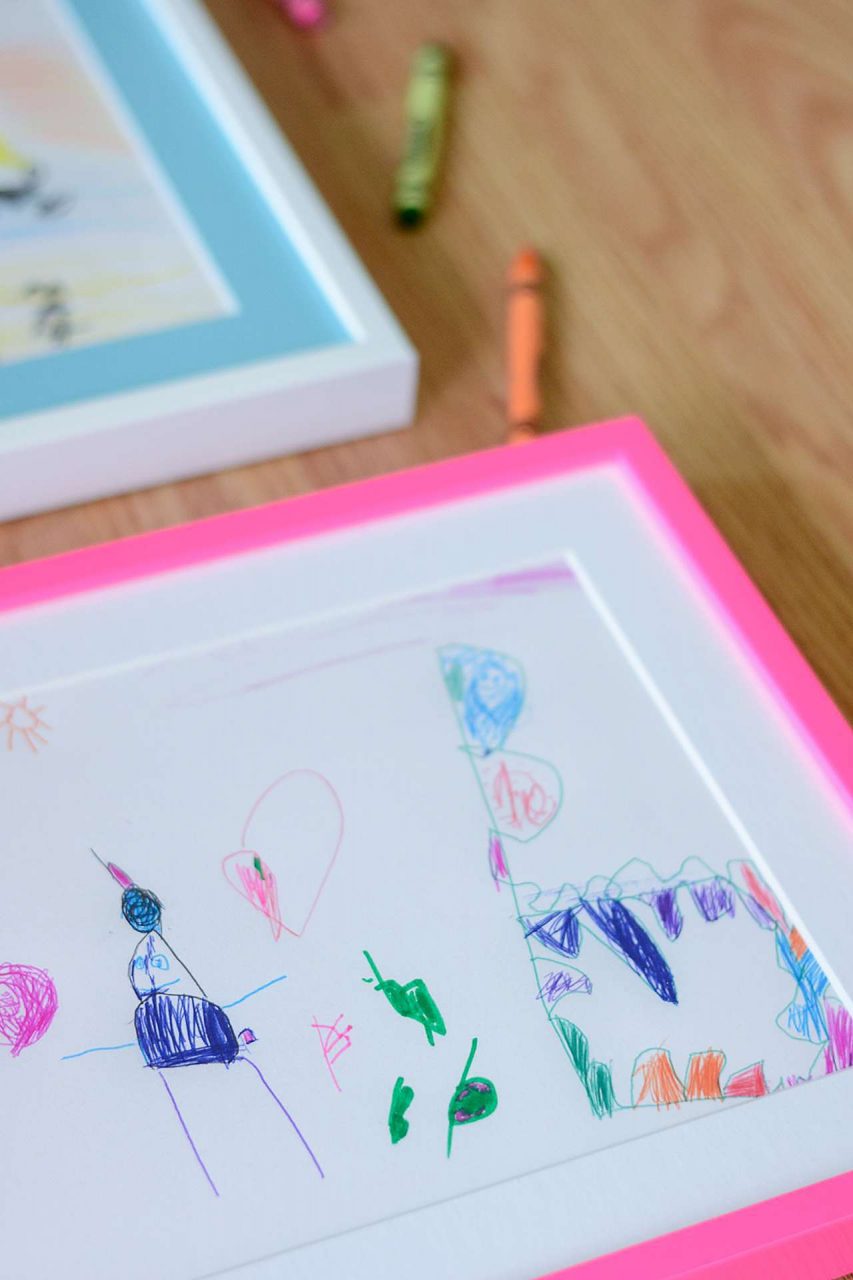 Create a framed display of your child's art for a splash of color and fun! Your child's artwork will truly warm your home with love and memories. The little artist will feel like a true master, with their art shown off in a beautiful frame around the home.
Perhaps display their artwork as they become older and the work more sophisticated for another transformation-type display. Also, kid art looks great in the kitchen or the playroom and adds personality to any space.
Why not add a fun pop of color around your child's artwork such as our Ashford frame style in Hot Pink or our Hanover frame style in Red, Blue, or Green. Another option is to choose a white frame color and add a fun matboard color! We have over 75 matboard colors to choose from, so you're bound to find one that complements your art!
5. Display Mementos of Your Child's Activities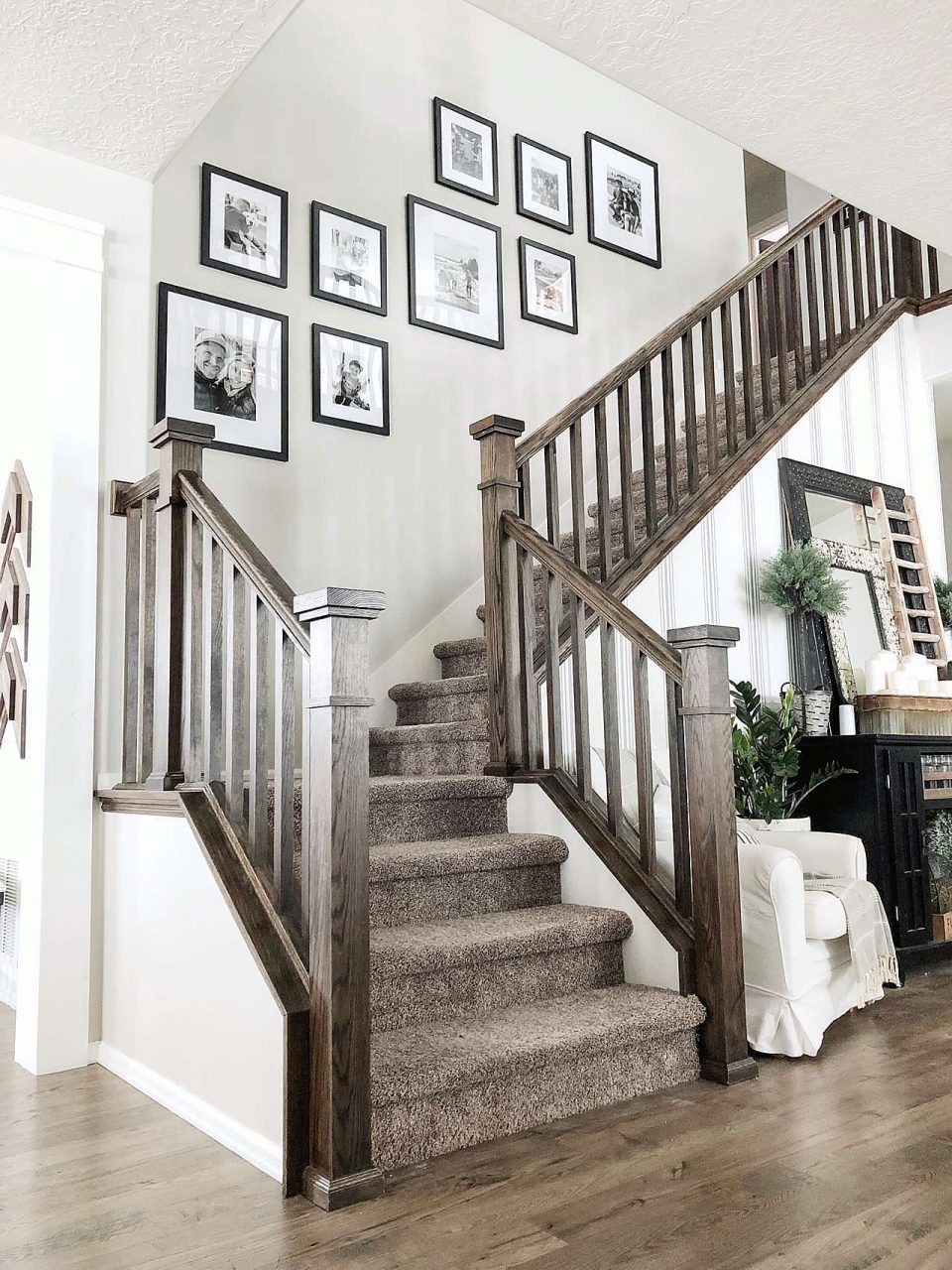 Your child's activities make up a large part of who they are. Whether their hobby is sports, art, a musical instrument, gaming, or any of the like, why not frame what they love doing most!
It can be an action shot of them scoring a goal in soccer, a photo of their latest art piece, a headshot of them and their instrument, or even just their new highest score! Whatever it is, give your kids and their hobbies the grand display they deserve on the wall!
Make them feel like a star by framing their photos, swapping them out as they get older and develop new passions, or creating a gallery to show their growth!
For these photos, why not try our Hammond frame style in Black and add a colorful matboard to complement the photo. It can be their favorite color, the color of their sport's team, or one that just makes the photo pop!
6. Capture the Candids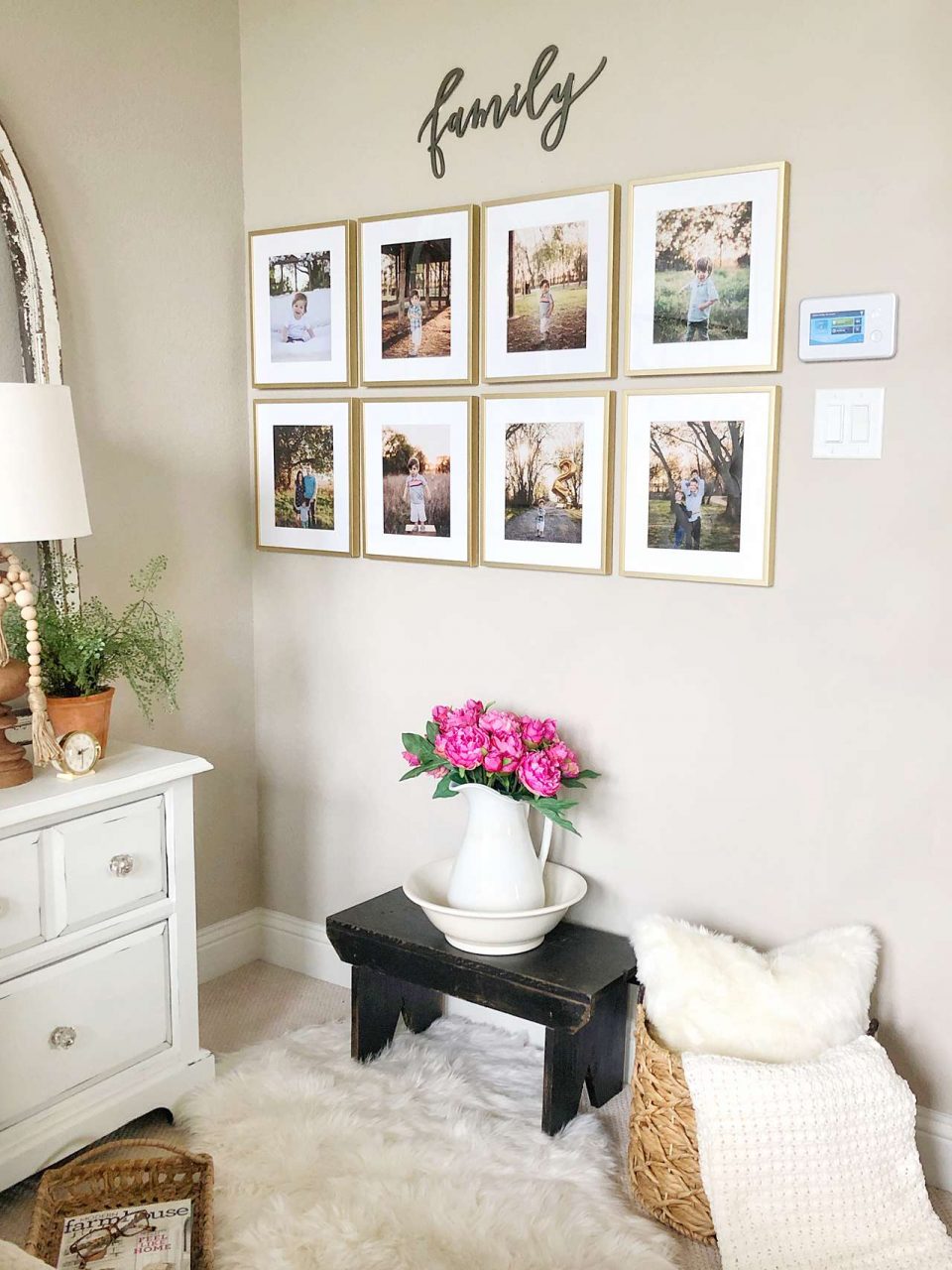 Perhaps it's those Sunday mornings you wish would last forever, or bustling summer afternoons you'd never want to forget… Photograph that "real-life" feel through candid photos, and create a warm and friendly display for your home.
The possibilities are endless when it comes to candid photos, and it truly depends on your family and the subject of the photo. Simply snap some photos of your family doing their thing, and find your favorites to frame! Candid photos are the best way to portray your family's personality through decor pieces.
For your candid photos, we suggest our Ashford frame style in Gloss Gold to give your photos a rich and grand display. For these, also consider adding a Smooth White matboard to really help your photos to stand out!
7. Frame Baby Pictures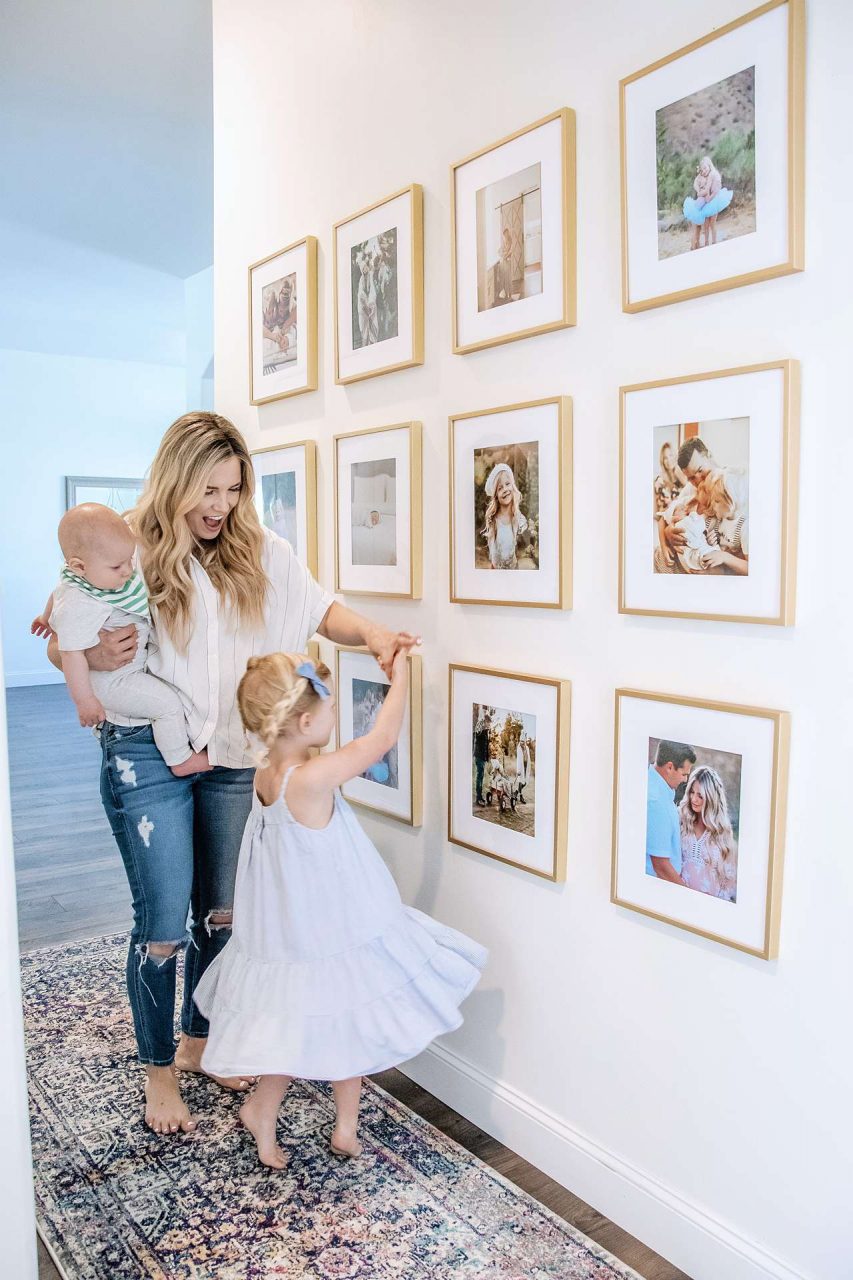 Time flies, but baby pictures never get old. Perhaps it's that one photo that Mom keeps in her wallet, but framed baby pictures are precious mementos of your family life that deserve a display!
See your little one grow compared to a framed photo of them as a baby, or create a timeline of them as they grow up. Whether formal or silly, the possibilities are endless with photos from childhood. Baby pictures are essential for family picture frames!
For your baby pictures, why not try out our Ashford frame style — a thin metal frame style, with a flat profile face that is ⅜" wide. This is a simple frame that won't distract from your photo but will only add to your photo. Or you can choose our Granby frame style for a truly elegant frame that will give your photo the grand display it deserves. 
8. Capture the Milestones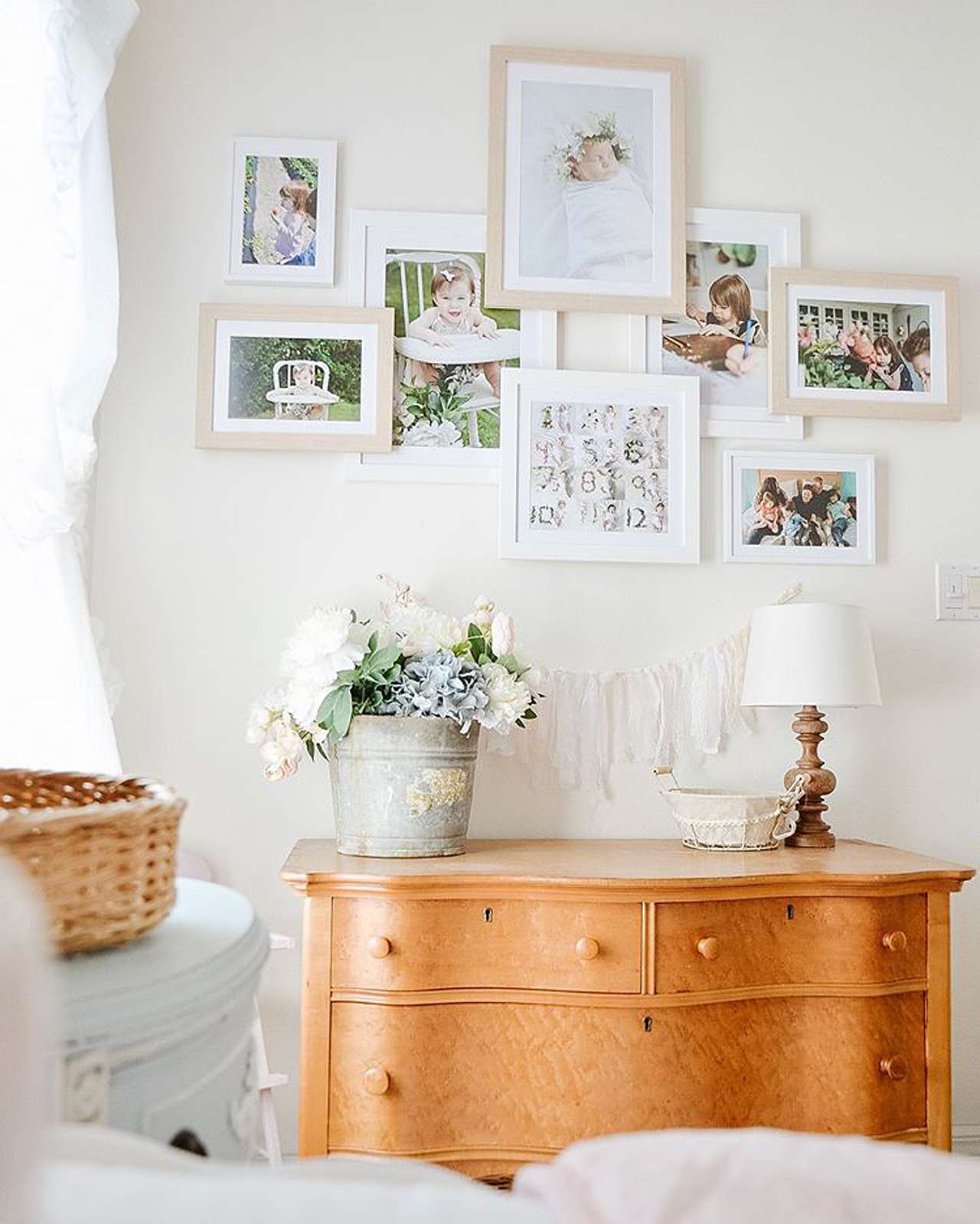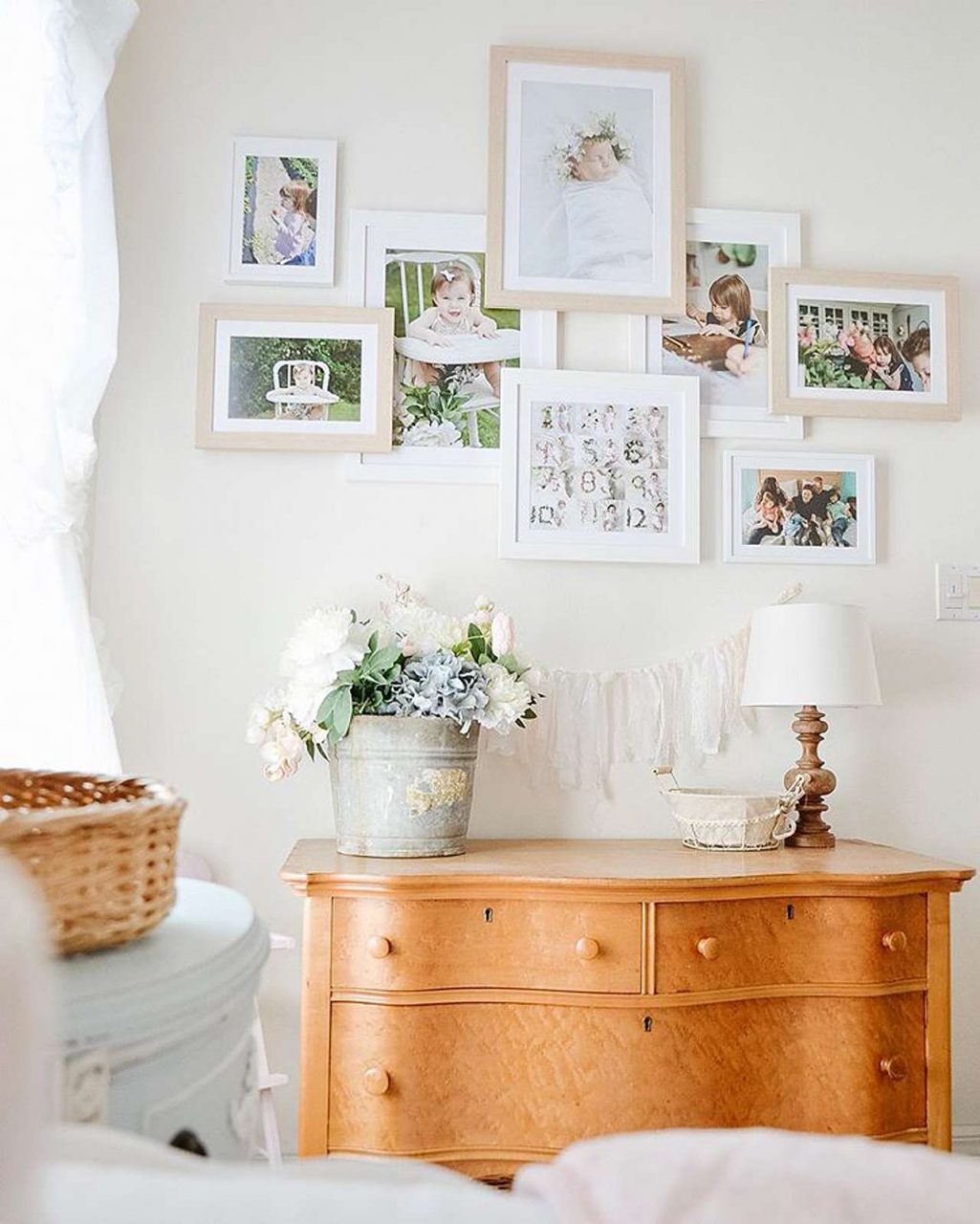 Document the important moments for your family: your child's first steps, a new pet, even a child's lost teeth. Family picture frames are meant to capture the milestones that matter to you, whatever the occasion or milestone is!
For these milestone moments, why not mix and match our frame styles to differentiate between different years! You can mix and match styles, colors, and sizes to create an eye-catching display! This is a fun way to display your photos and will create some dimension with your frames. In the photo featured above, they also overlapped their frames for a unique display.
9. Display Your Favorite Family Quotes or Art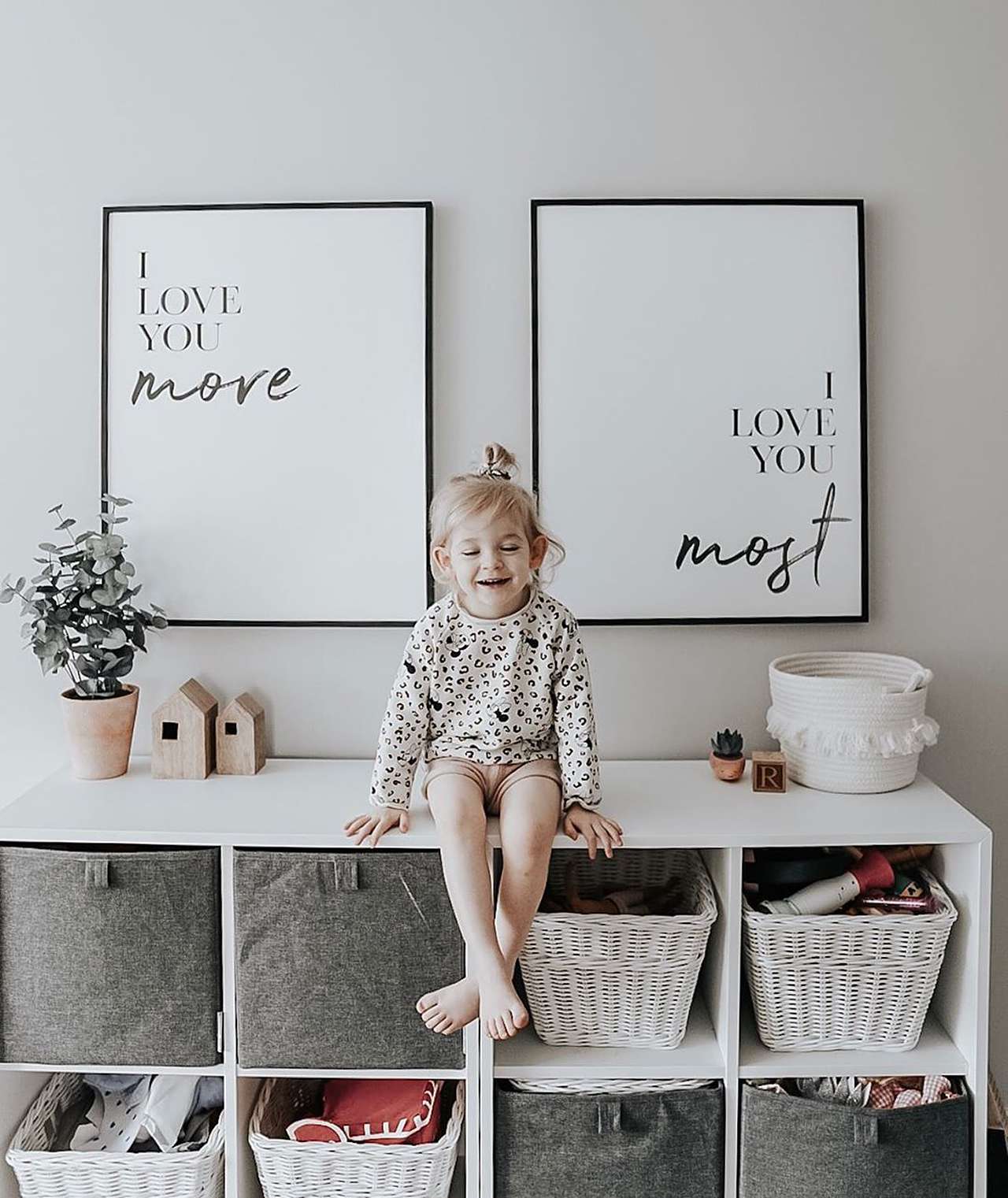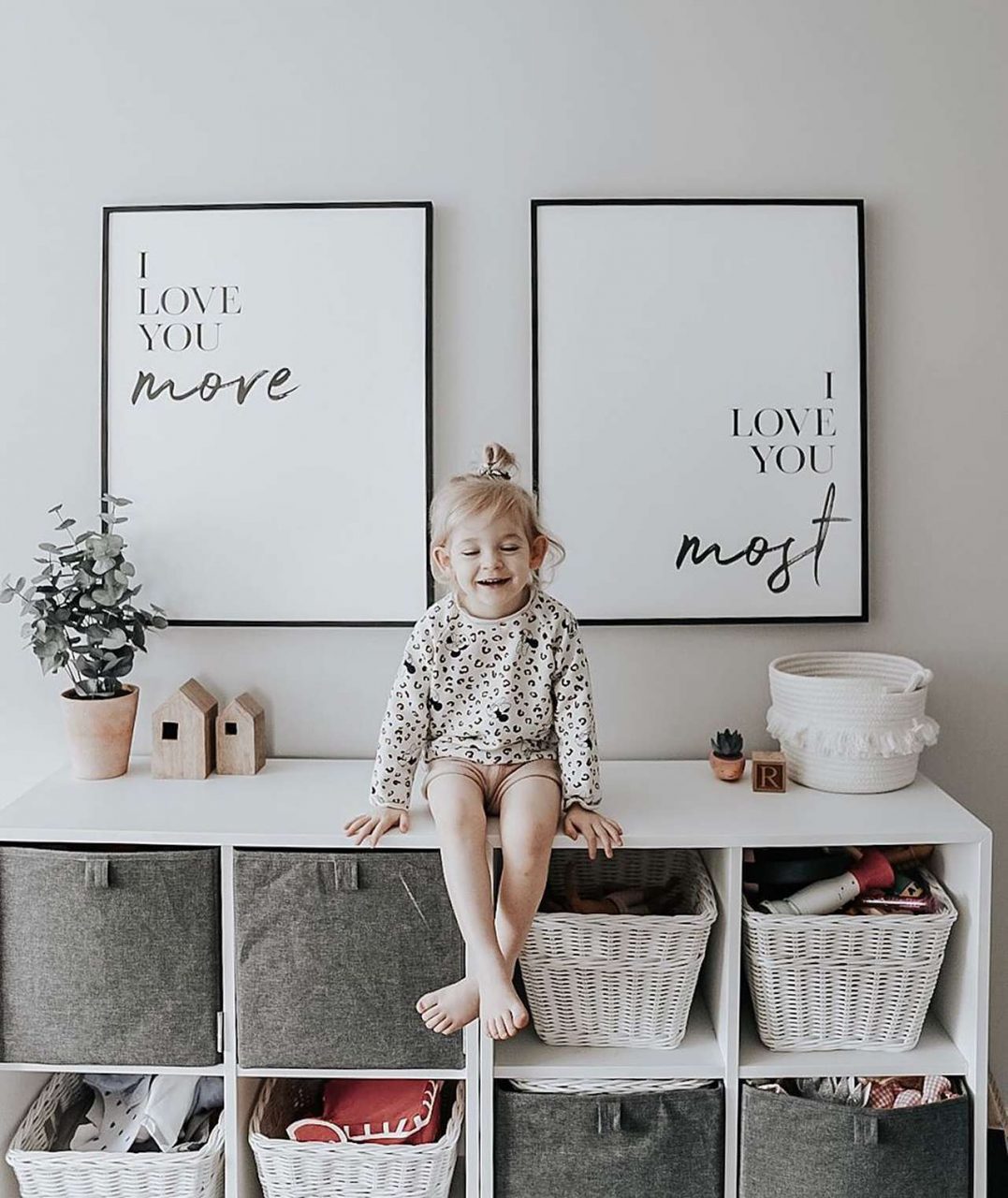 Create a friendly and warm growing environment in your home by framing the quotes that define your family or speak to some goals. Perhaps the quote is written by hand, crocheted into a mat, or printed —upload, frame, and display it!
Check out our guide to finding art online, where you'll be able to find countless quotes to display. Or check out Etsy for tons of art and quotes that can be downloaded straight to your desktop and uploaded to our Frame Designer, which we will then print, mount, and frame for you, so that your frame arrives ready to be hung!
For your quote and art pieces, try to find a frame color that will coordinate with your art or quote. We suggest using a black frame, such as our Bradford frame style in Black, and adding a mat color that will coordinate with your art.
10. Frame a Family Portrait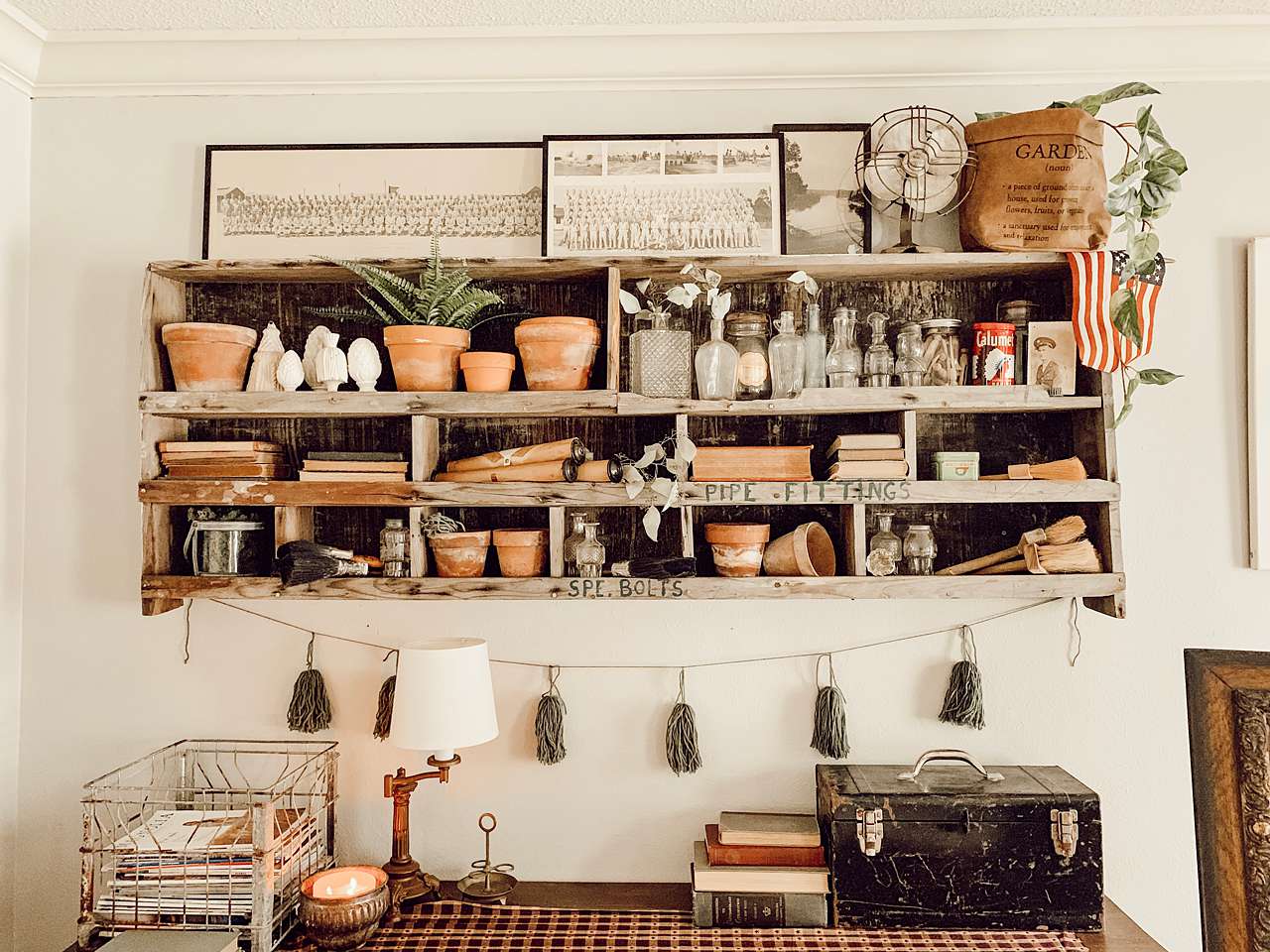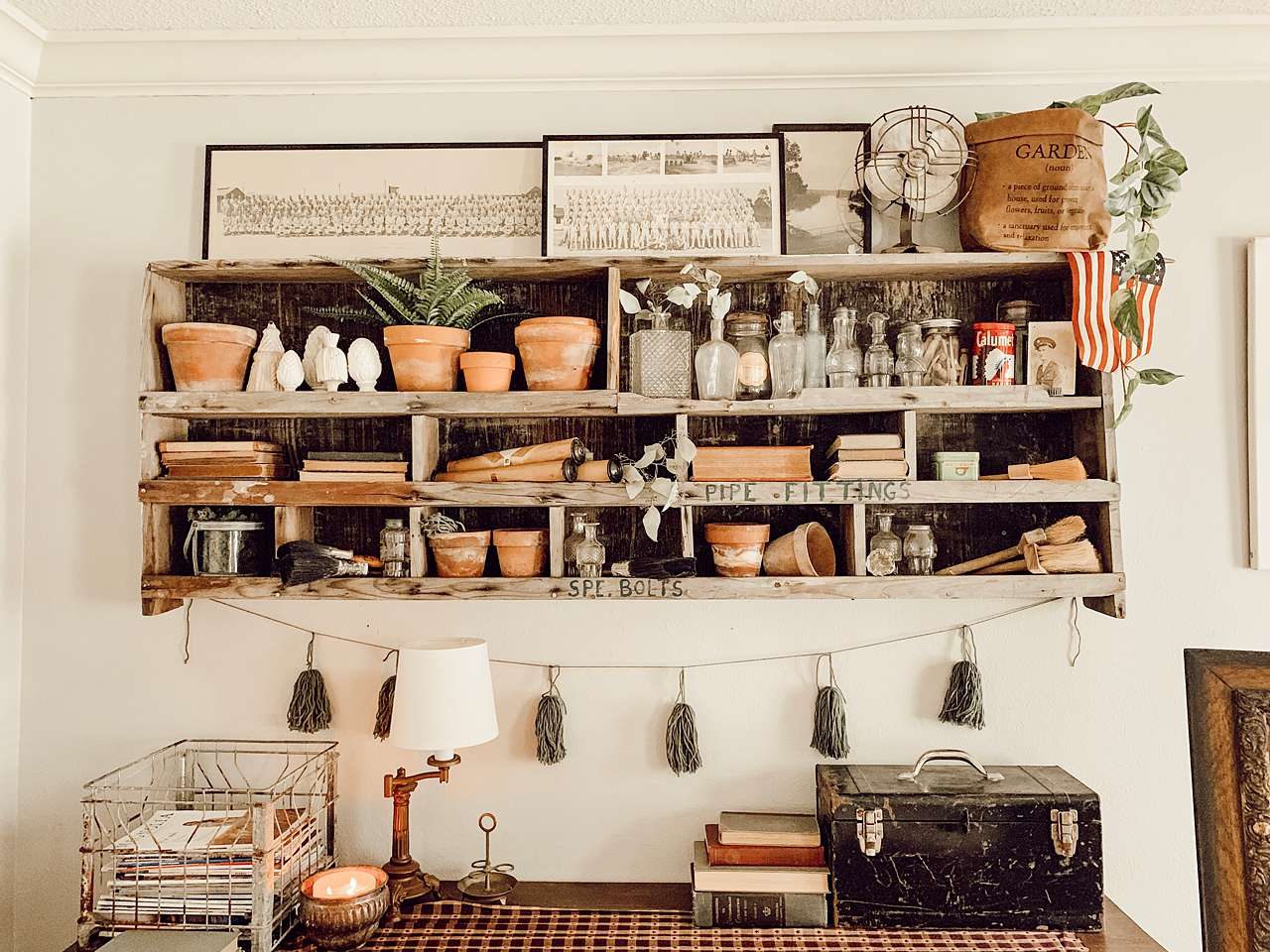 Nothing says family picture frame like a family portrait displayed in a central part of your home. A family portrait is a timeless and perfect way to capture your family at a certain point in time. It shows off the growth, changes, and memories of your family, too! Whether it's your immediate family or your 20+ relatives included, a portrait makes a great display or gift for the family.
From goofy dinner selfies to a professional portrait, a group photo is a wonderful heirloom for future generations to come. Check out our tips and inspiration for taking family photos!
For these, we also suggest a simple frame and color such as our Ashford frame style in Black or Silver in order to keep the focus on the photo inside.
11. Don't Forget Your Furry Friends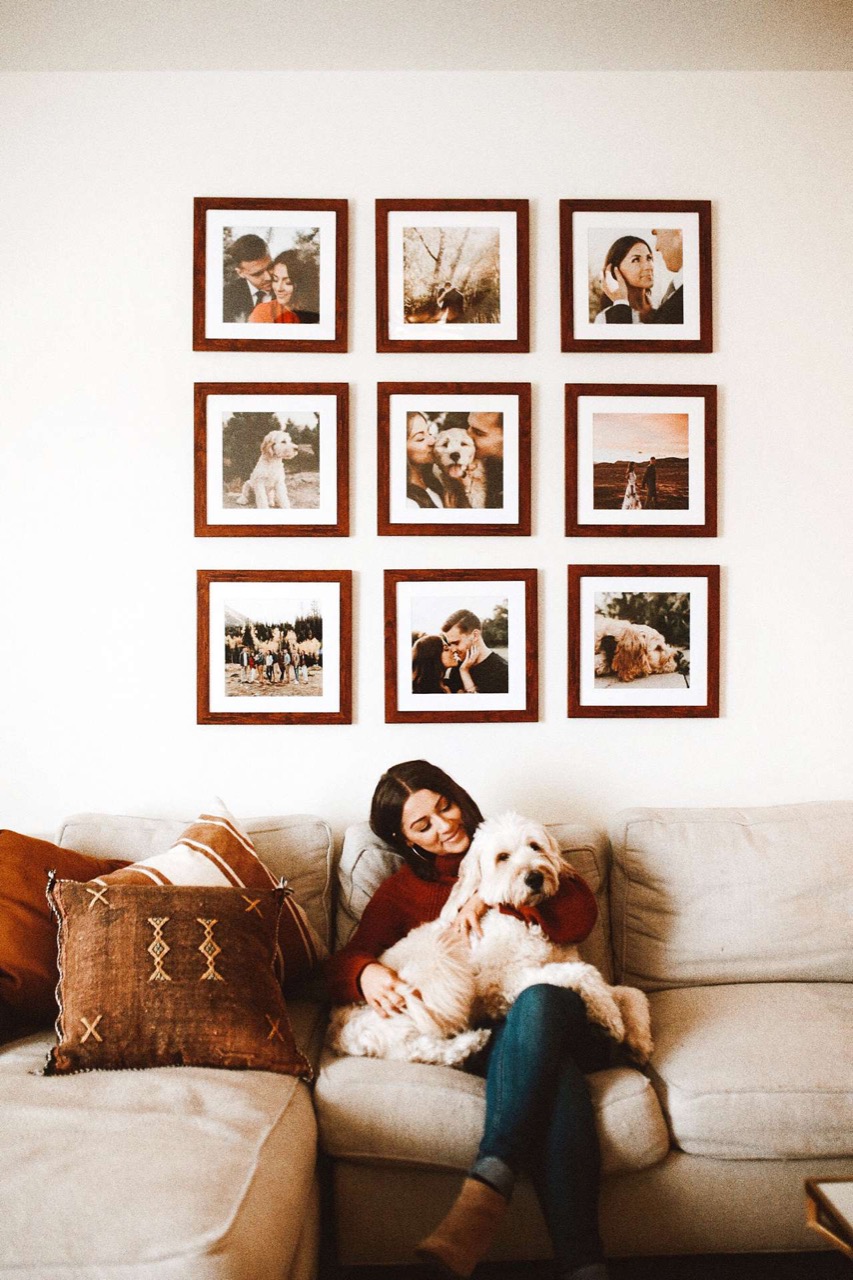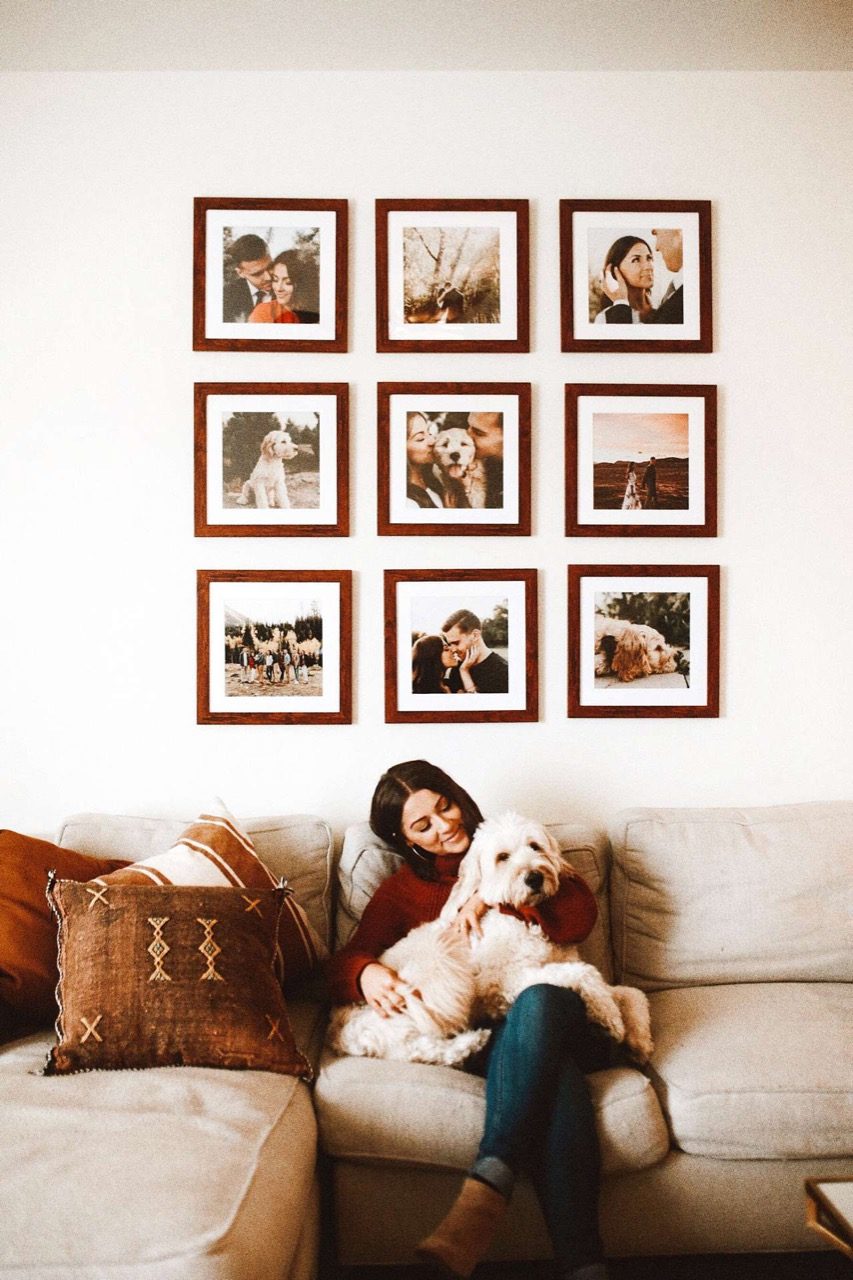 Your family pet is just as much part of the family as any other member, right? Don't forget to give them their special spot on the wall! Whether it's their own solo shot or they are included in the group family photo, it would sure make them happy to see their face displayed up on your wall!
There are plenty of frame styles and colors to choose from for your pet photos. Check out which colors that can complement the occasion your pet is photographed in, or simply the color of your pet's fur!
Final Thoughts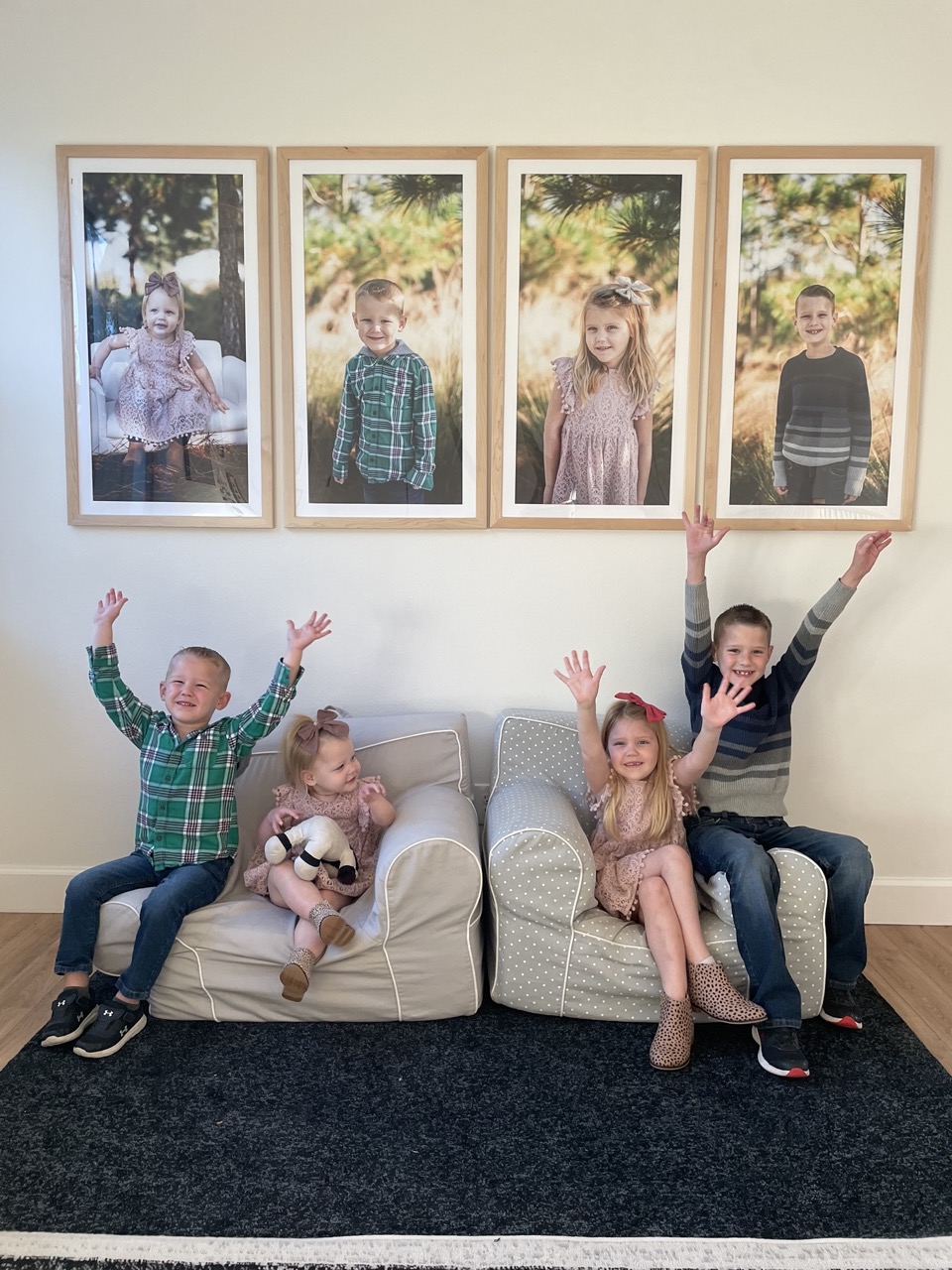 And there you have it! You truly can't go wrong with personalizing your home with family picture frames to match your own family's style and experiences. Just think of the moments that have mattered and those that you'd love to display.
Additionally, consider combining photos from any of the above ideas to create a unique gallery wall. Whatever it is, family picture frames will warm your home with love and memories.
Still unsure of what to frame to make your house feel like home? Check out our list of 25 Personalized Picture Frame ideas for some more inspiration!
This post first appeared as Family Photos and Frame Inspiration for Making a House Feel Like Home on Frame It Easy - Learning Center for Custom Picture Framing.