Inspire Your Next Gift or Project
Picture frames, custom or otherwise, are meant to display and preserve a special piece of art, a personal photograph, or something that you hold in high regard.
Whether it's for your own home decor or a meaningful gift, here we're serving up 25 of our best-personalized picture frame ideas to inspire your next project!

1. Print and Frame Photos from Your Phone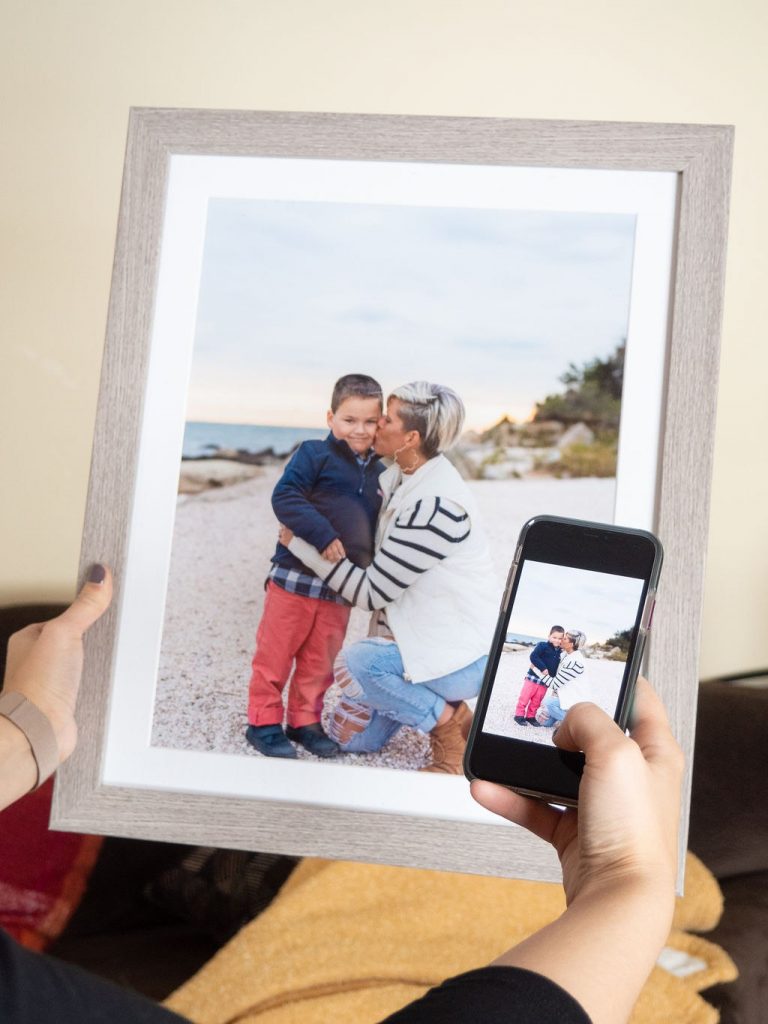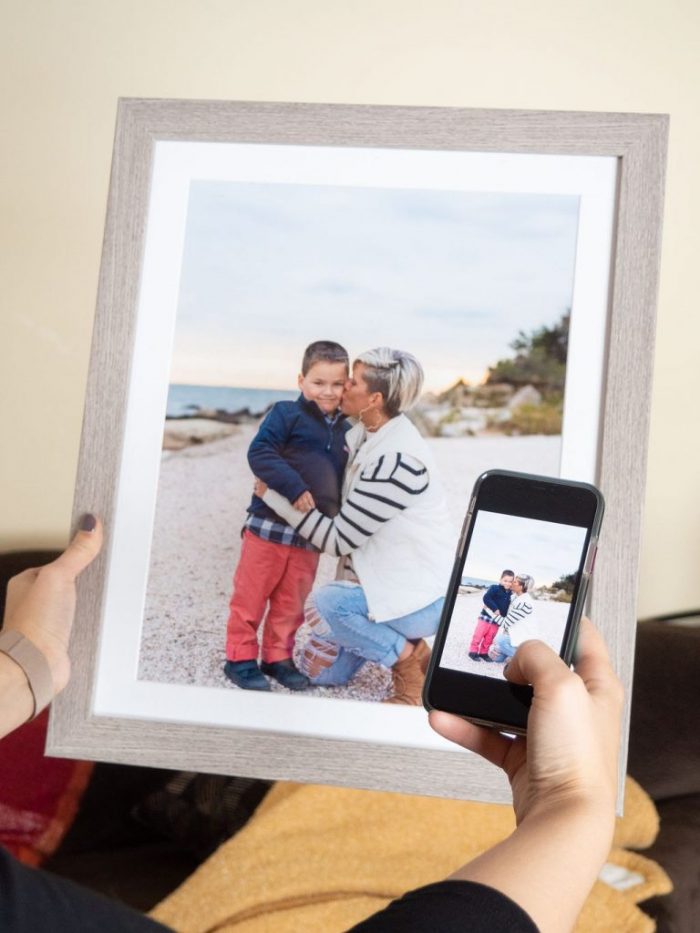 How much more personal can you get than a specially snapped photo? These days we have the most powerful camera at our fingertips, but don't leave all those special memories trapped on your phone — have them printed and framed!
2. Frame Vintage Family Photos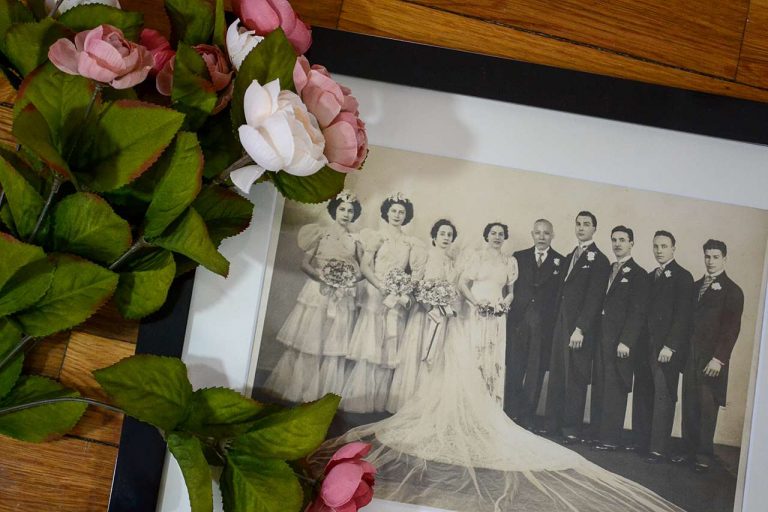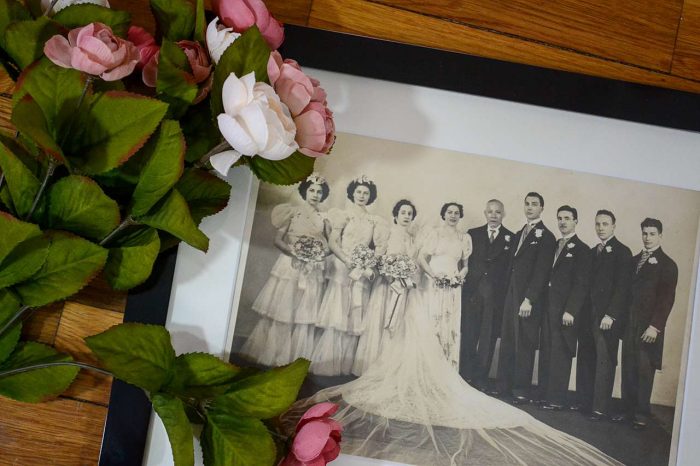 We all have that box of old family photos hiding up in the attic. They're too precious to get rid of, but we're not sure exactly what to do with them…except put them in some new custom picture frames, of course! Whether you hang them on your own walls or give to family members as a gift, they're sure to induce a few nostalgic happy tears.
3. Create a Family Tree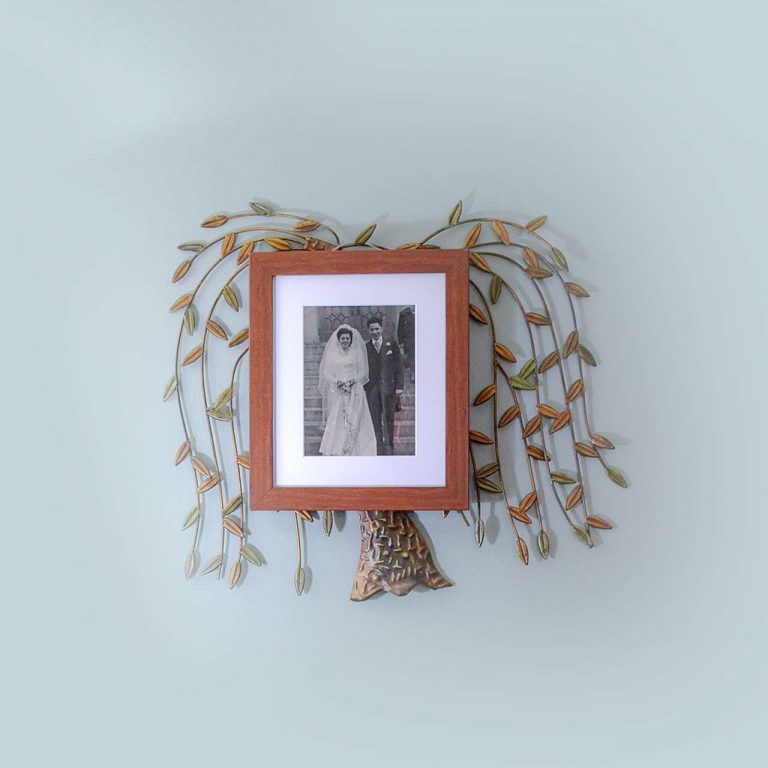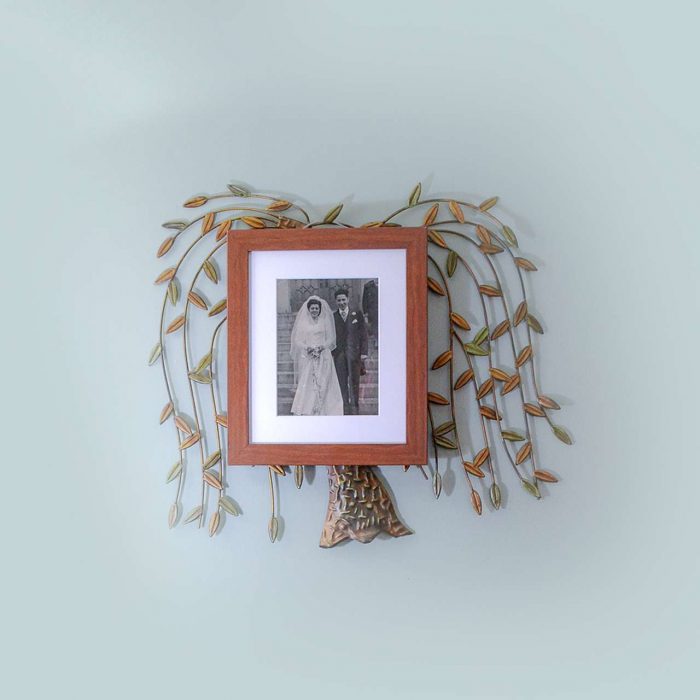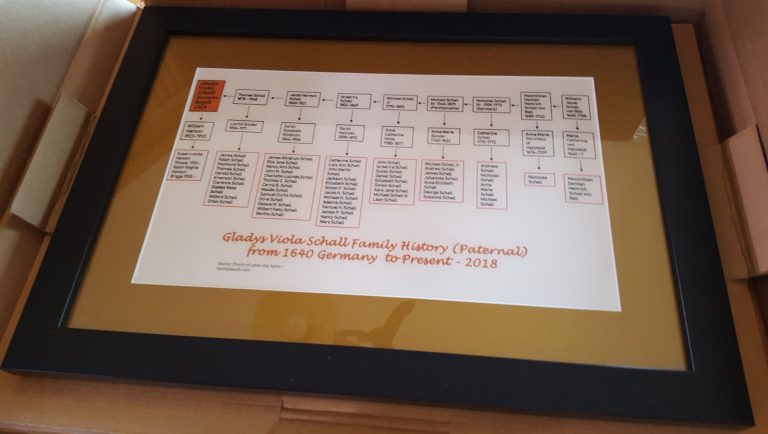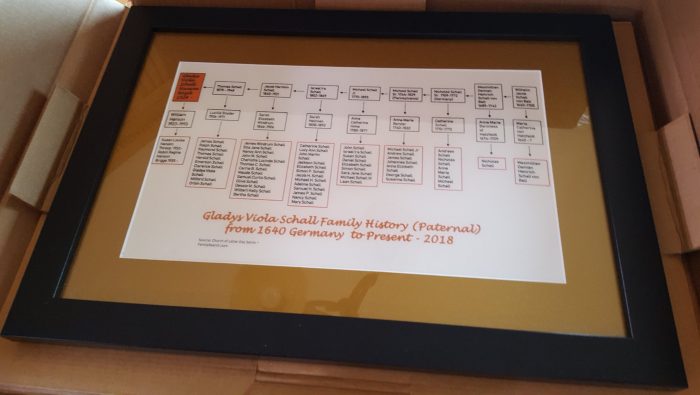 Speaking of family photos, why not also consider creating a family photo tree? You can choose to do one more literally by showcasing individual portraits (starting with the eldest family couple side by side and framed pictures of their children underneath) or you can create a single family tree chart and frame that instead. 
4. Print Instagram Photos for a Gallery Wall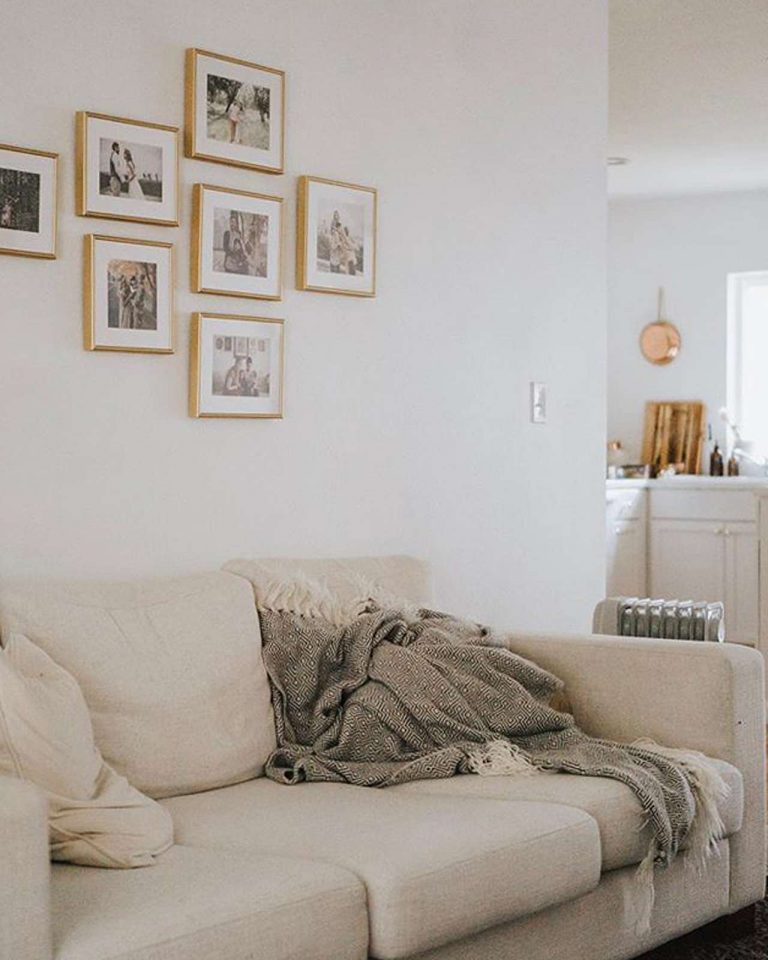 Similarly to framing any photos on your phone, you can also choose your favorite Instagram photos! Your Instagram feed can act as a nice way to preview photos that look well together to create a cohesive gallery wall. Then simply save the photos from your feed to your device, and upload them for framing.
5. Frame Meaningful Letters / Envelopes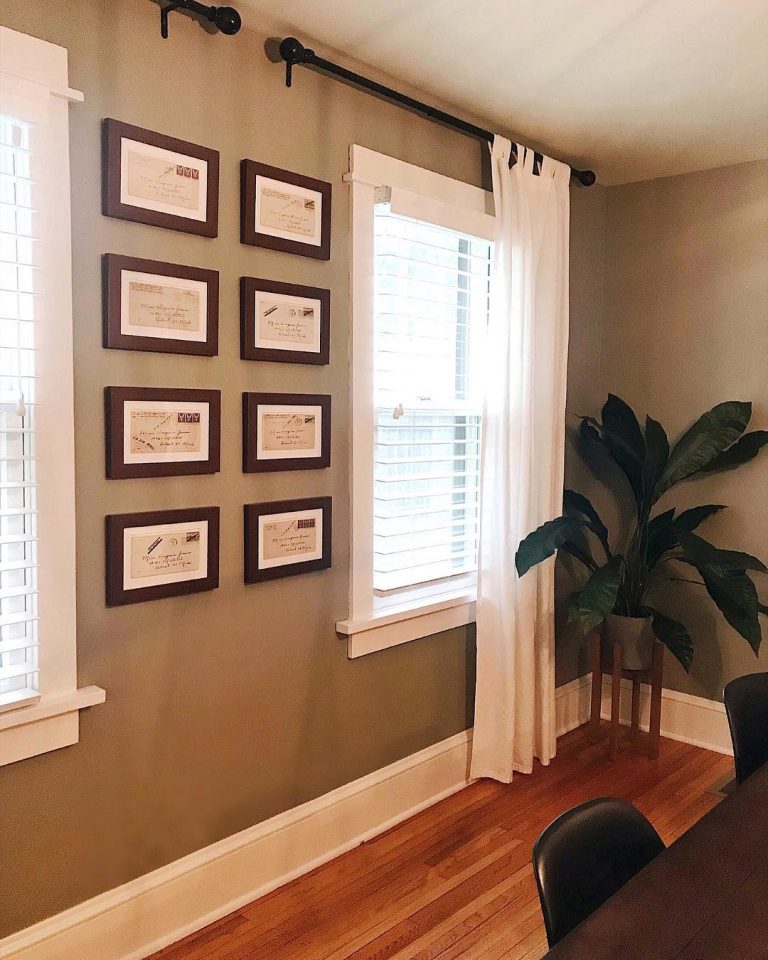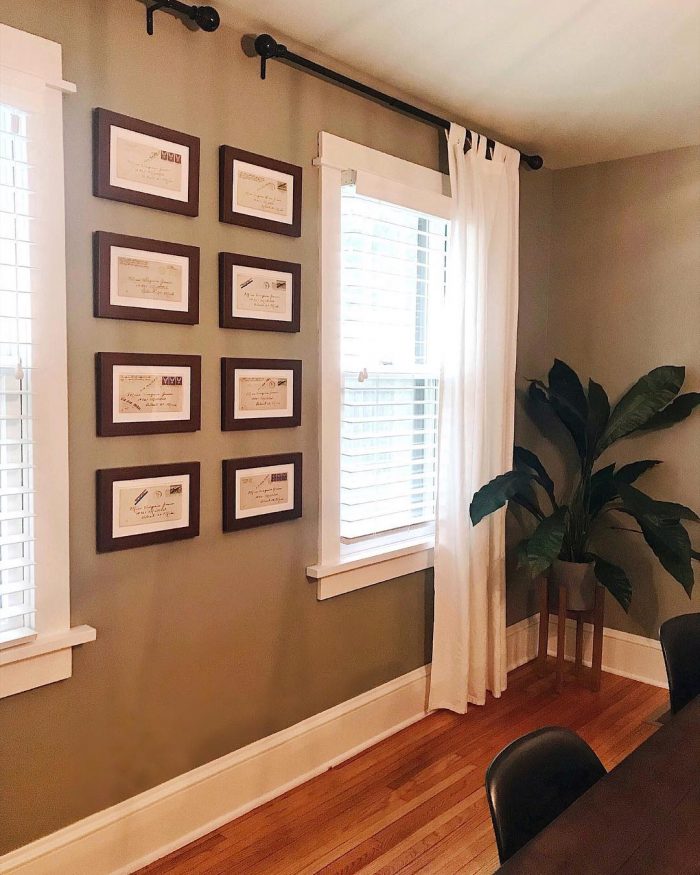 Writing letters might be considered a thing of the past, but that doesn't mean they're meant for the trash! Give new life to someone's handwritten words by preserving and showcasing them in a picture frame.
6. Frame Original Artwork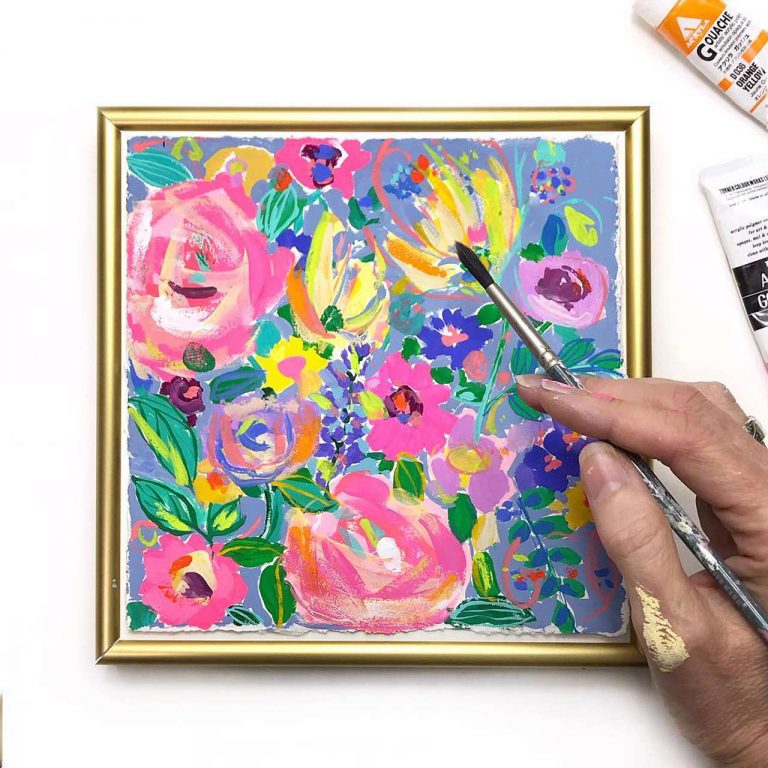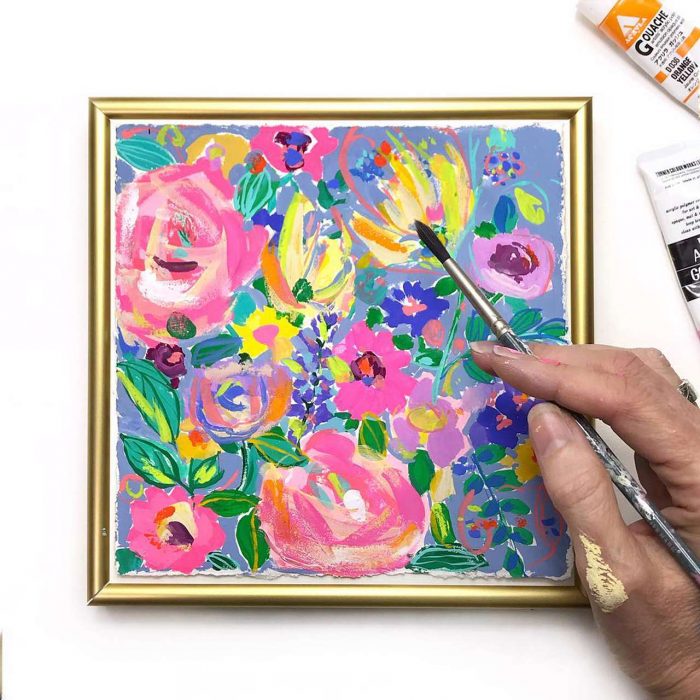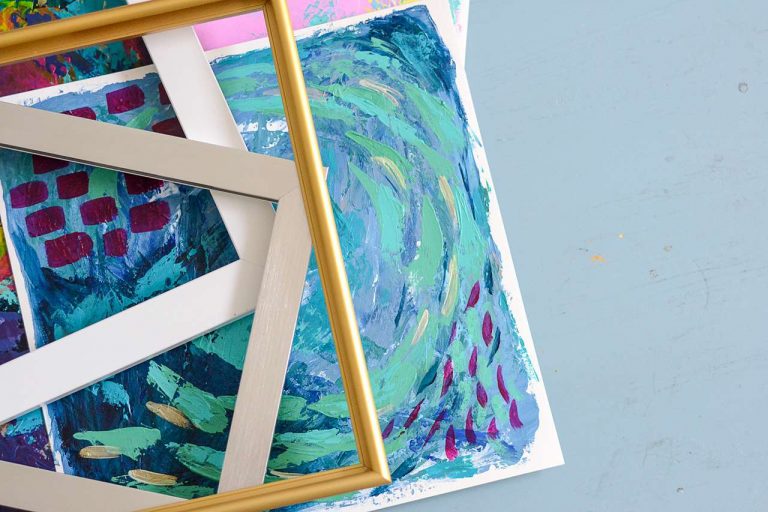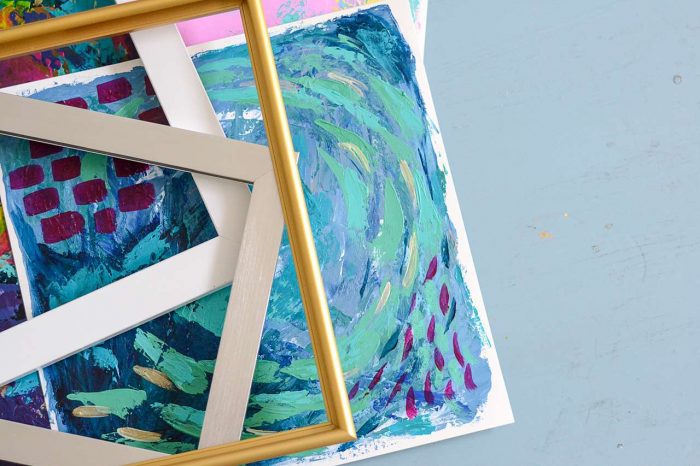 Whether you snag a piece of art in your travels, buy from a local artist, or even create something yourself, original art makes a perfect, timeless, and unique gift that's truly one-of-a-kind.
Some of our favorite Frame It Easy loving artists? Be sure to check out @meldoty.art, @tulipmagnolia, @rachels_shoppe, and @jakeparker.
7. Frame Your Kid's Artwork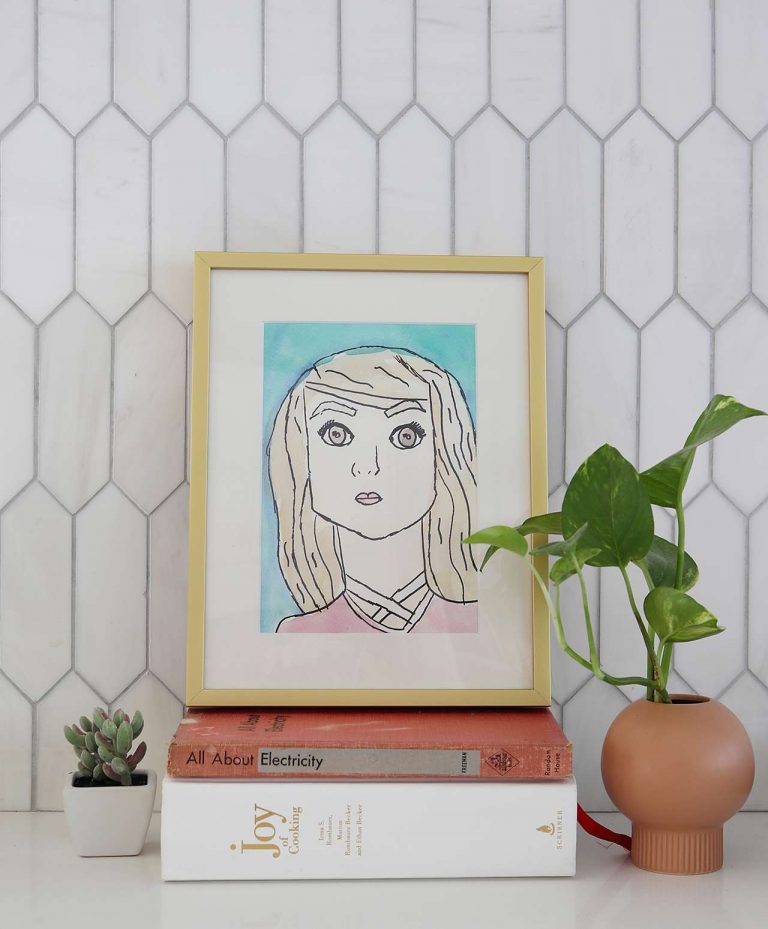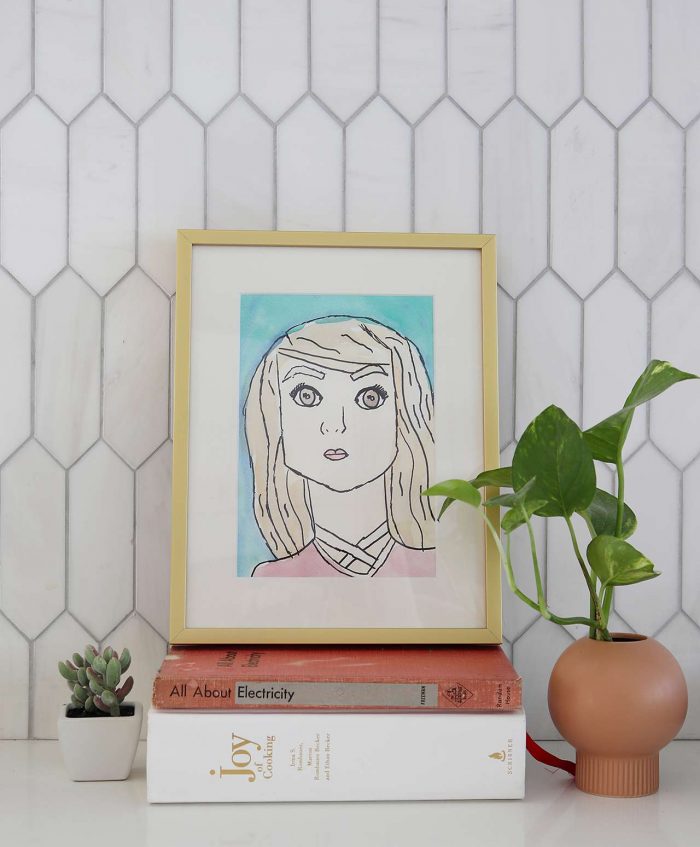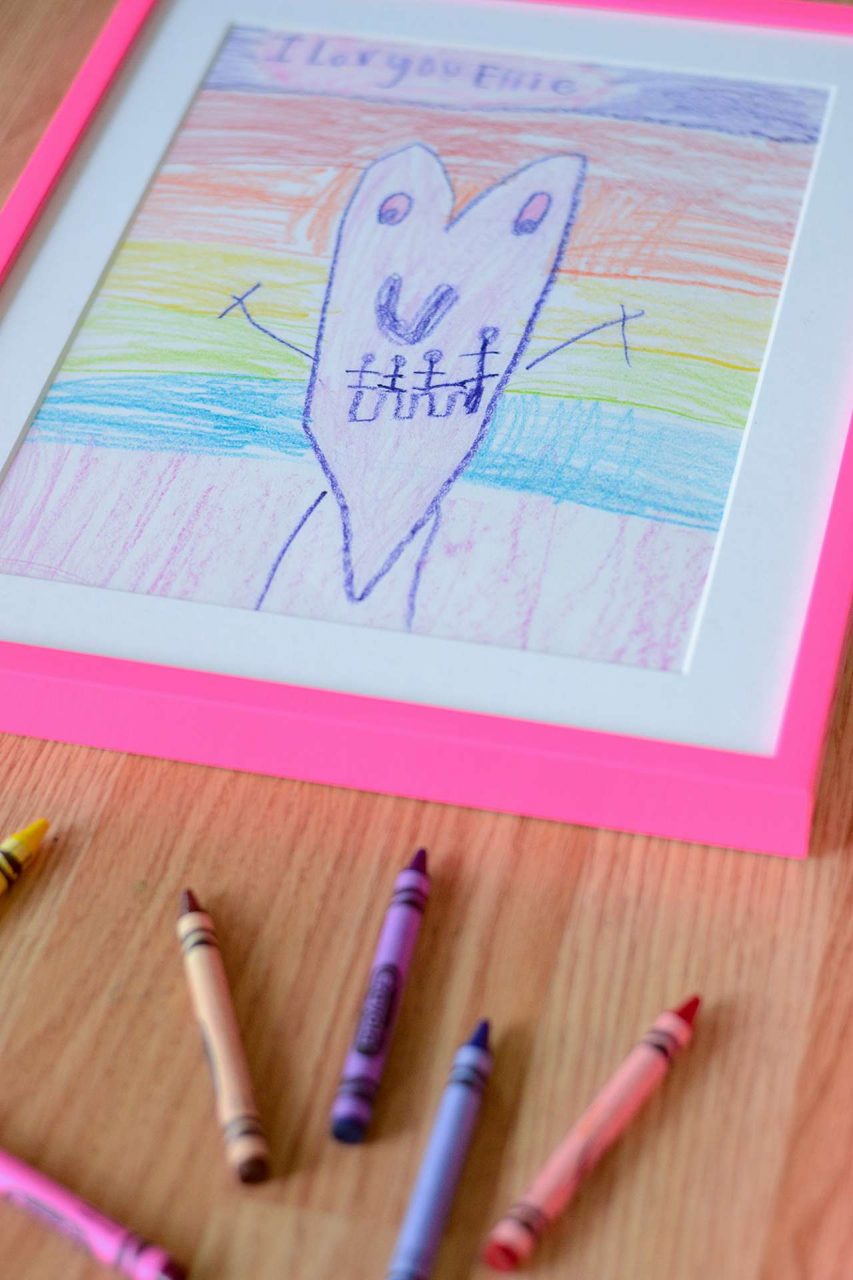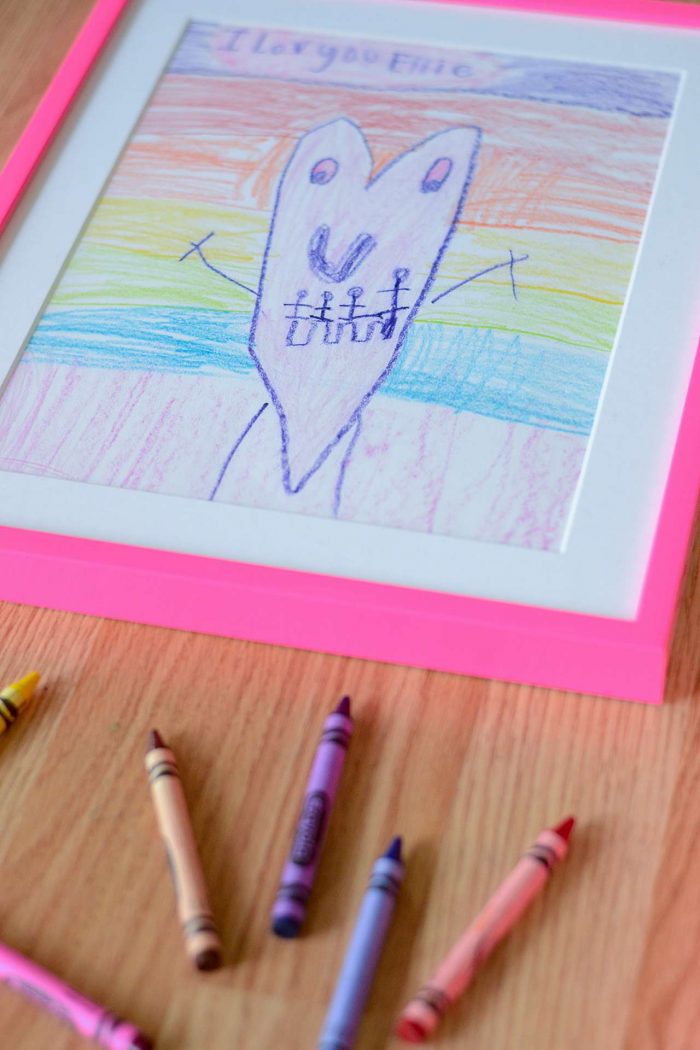 Make every little artist in your life feel like a master by framing their art! Swap out pictures as they create new ones, or better yet, create a gallery wall of their work so they can see it evolve over time. It's not only a special way to personalize your space, but it's also an easy way to score free art!
Makes a great annual gift for parents, grandparents, or any other family members.
8. Try Your Hand at Diamond Art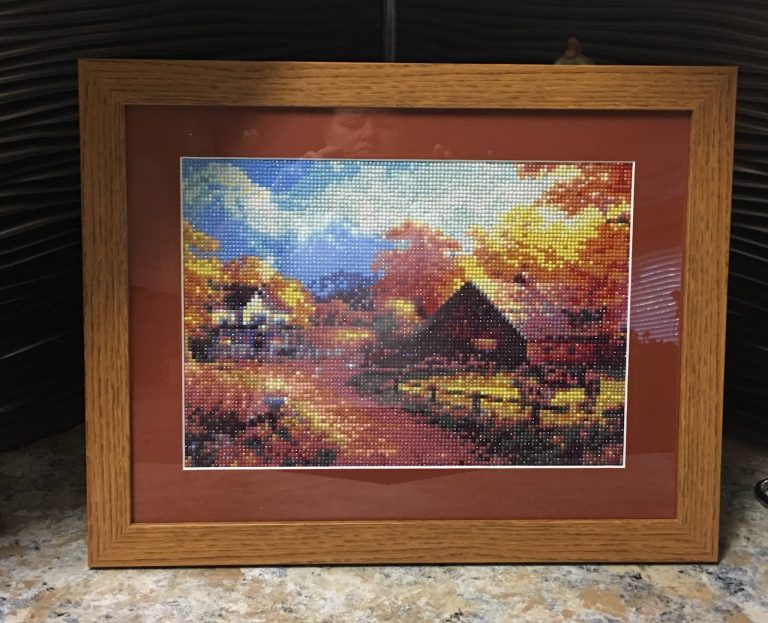 Diamond art is all the rage these days, and something that takes that much detail work and patience certainly deserves to be framed. Since most kits come in an odd variety of sizes, buying a custom frame online is a surefire way to get a properly fitting display piece.
9. Frame Posters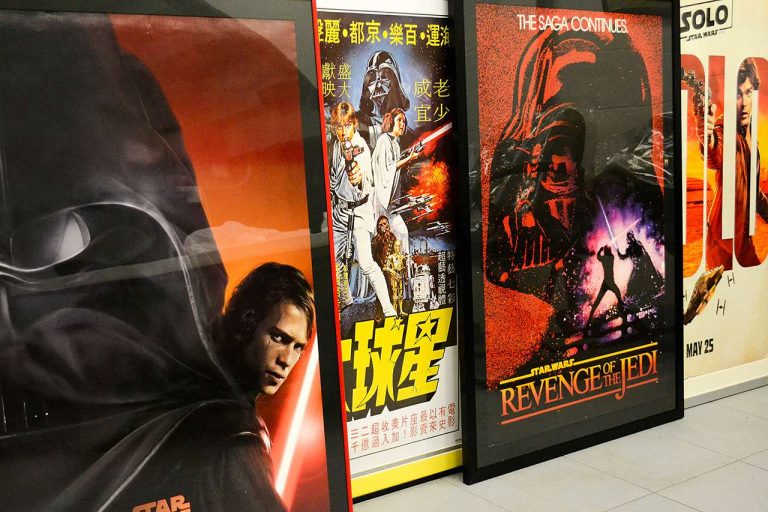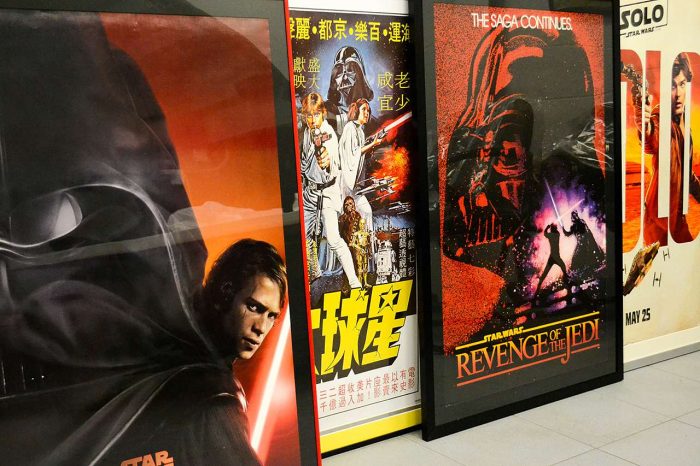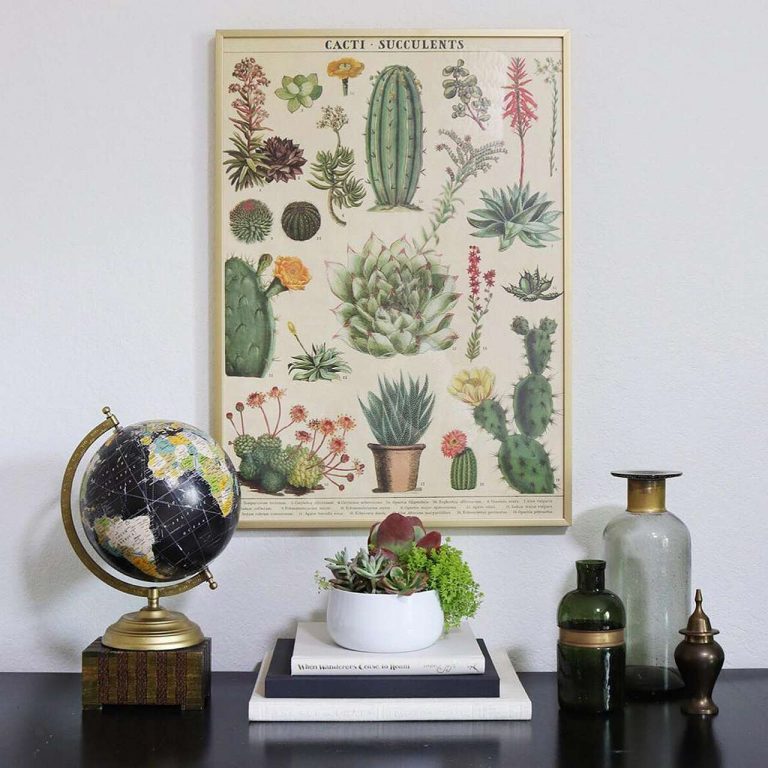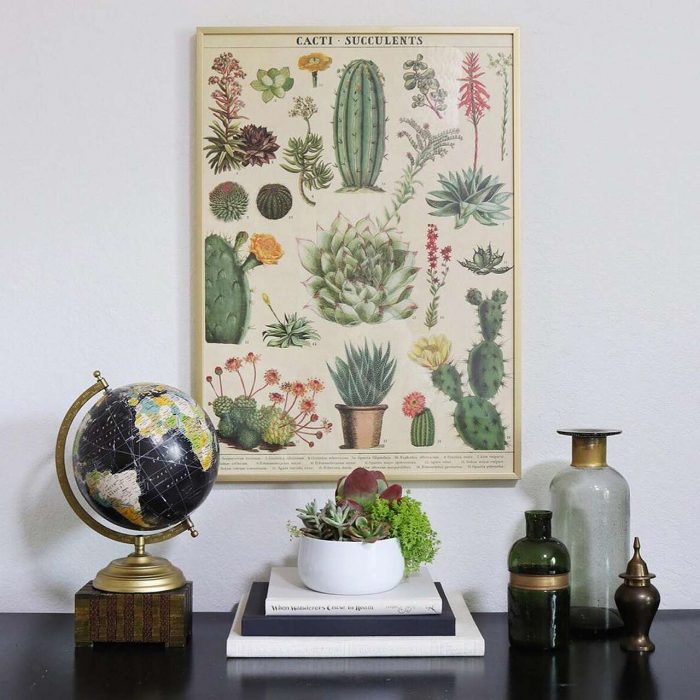 From movie posters to music posters, there's a commemorative piece of memorabilia out there for everyone. Personalize your home or office space with something that speaks to a special memory or event.
10. Frame Puzzles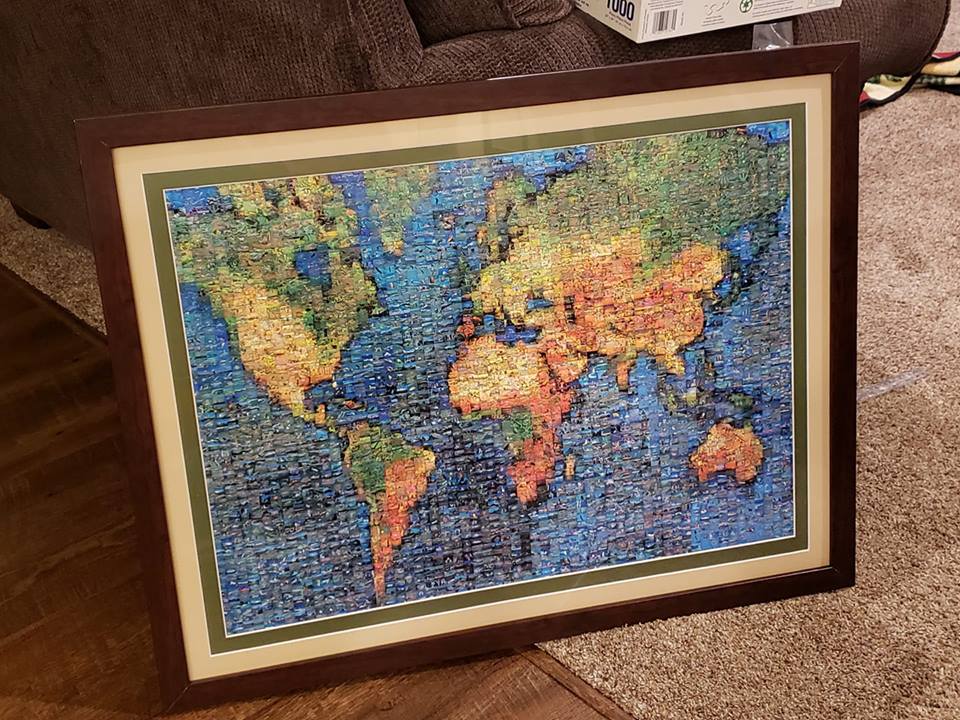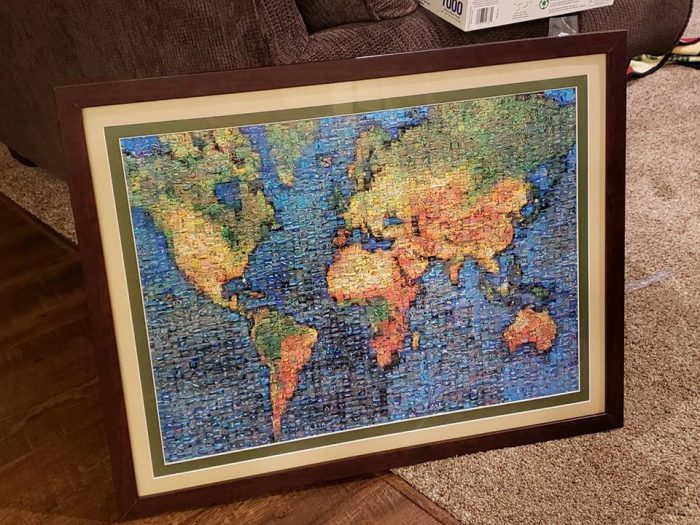 Putting together puzzles is a great way to keep the brain in shape, but what do you do with them when you're done? Slap on some puzzle saver glue, and once it dries you can slip it into its very own custom frame. 
11. Frame Maps / Architectural Plans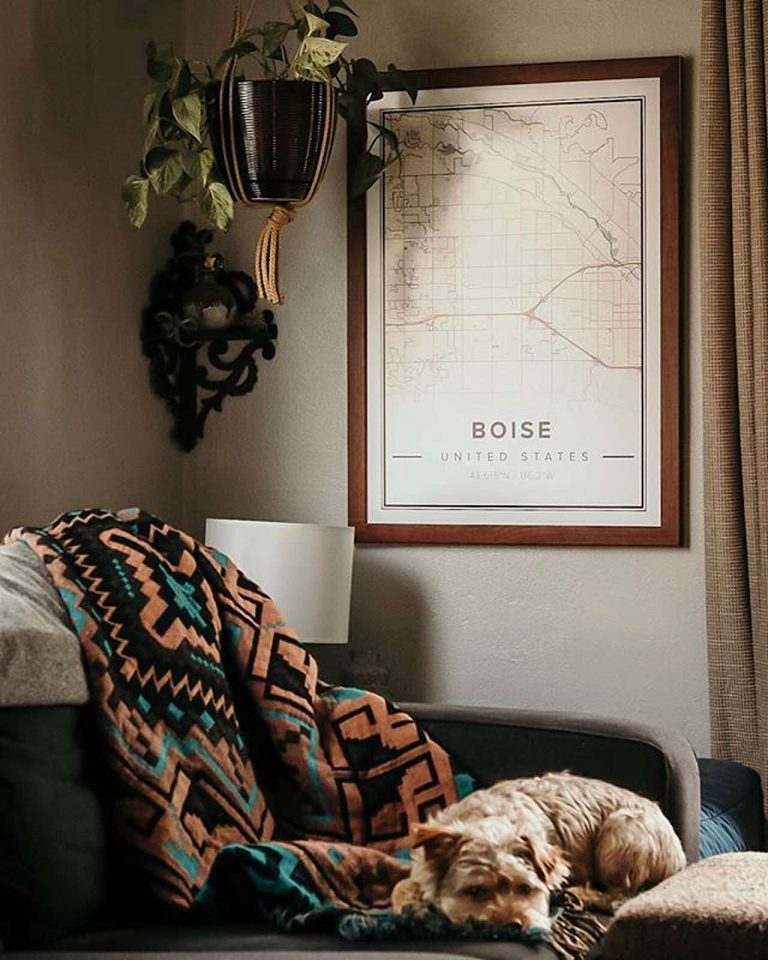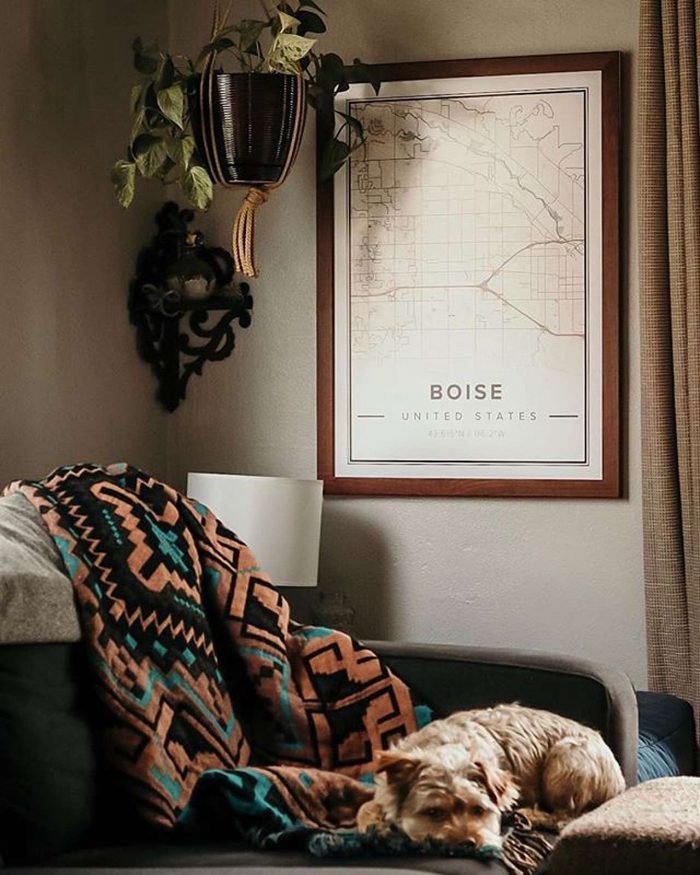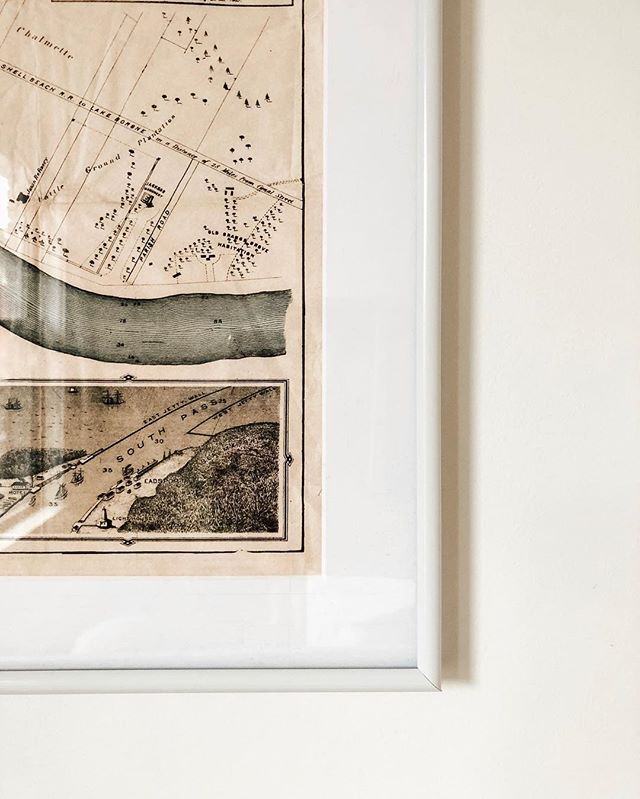 Maps are a unique way to commemorate any destination — past, present, or future. Whether it's your hometown, all the places you've traveled to, or the spot you fell in love, framing a map personalized to a specific location makes for a highly unique piece of decor.
Some great sources for maps are Mapiful, Grafomap, and Starry Maps for sky maps.
Similarly, architectural plans or drawings can also make for a cool display piece to showcase technical renderings of a building, home, or office.
12. Frame Textiles / Embroidery / Cross-Stitch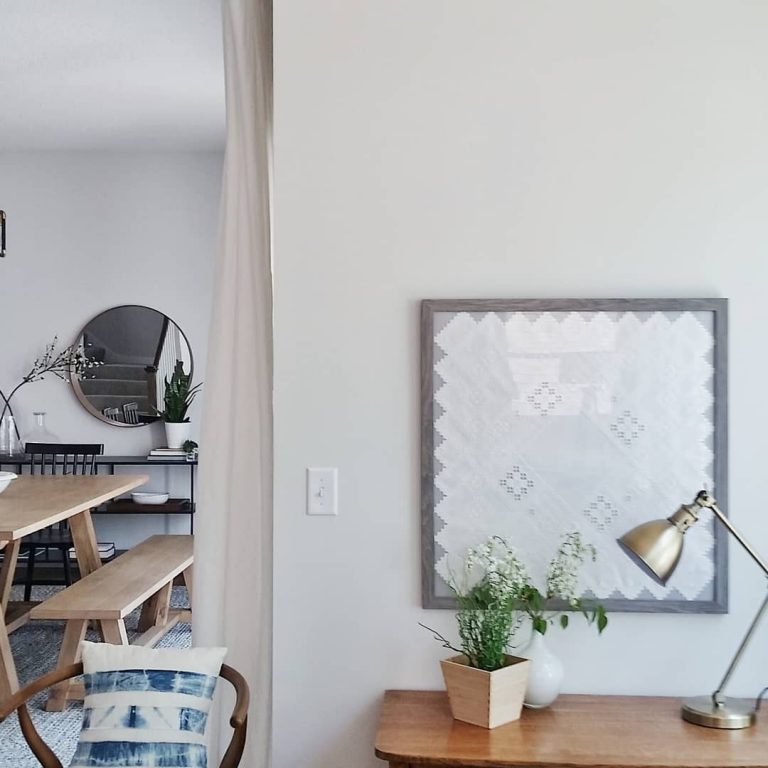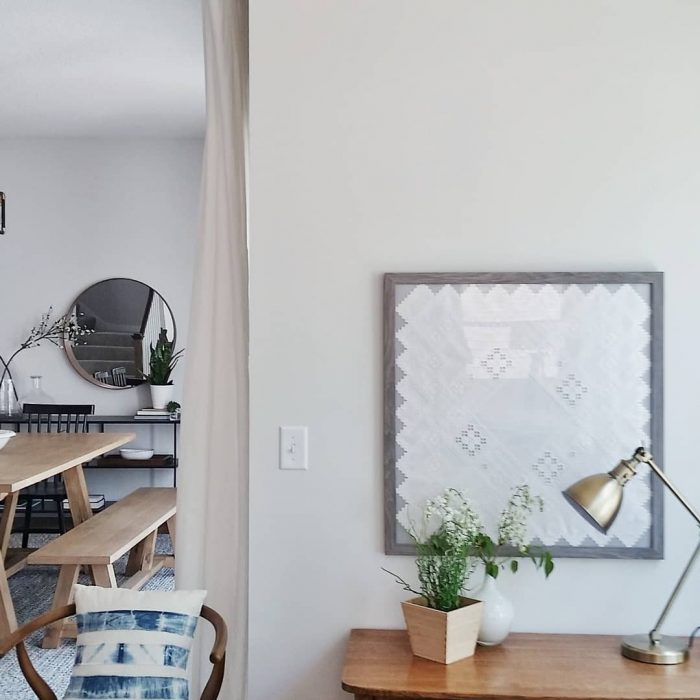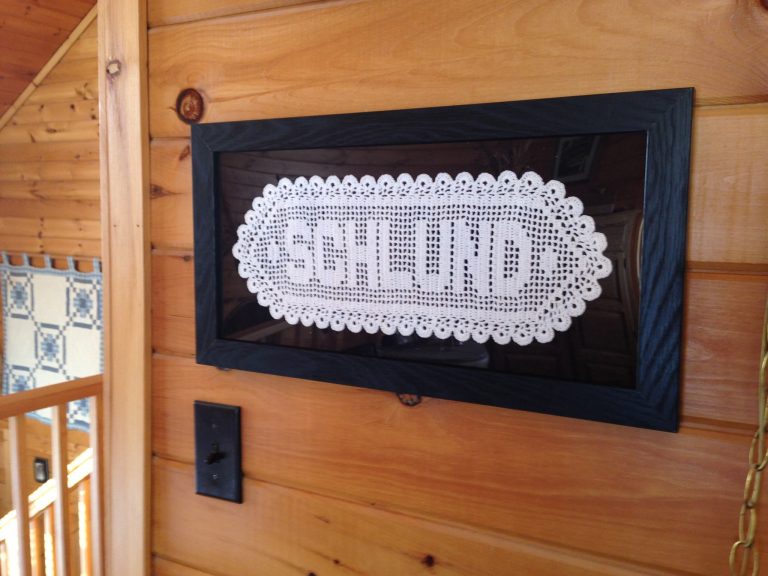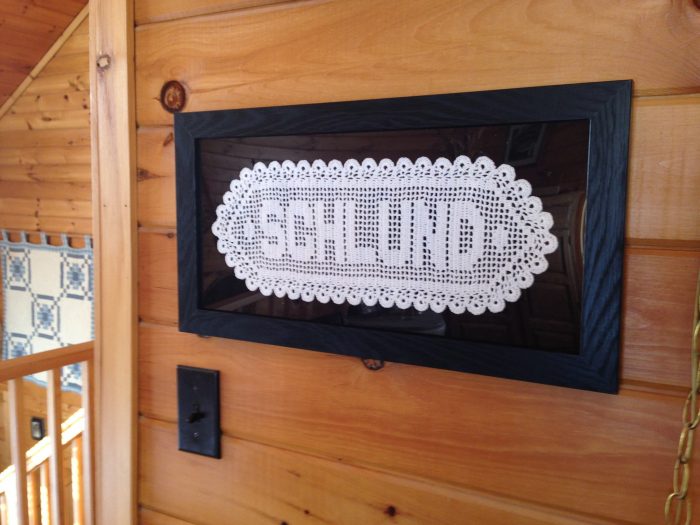 Any type of thin fabric looks great in a frame — from embroidery to crochet to counted cross-stitch and mud cloth, don't be afraid to think outside the box with your favorite textiles.
13. Frame Famous Family Recipes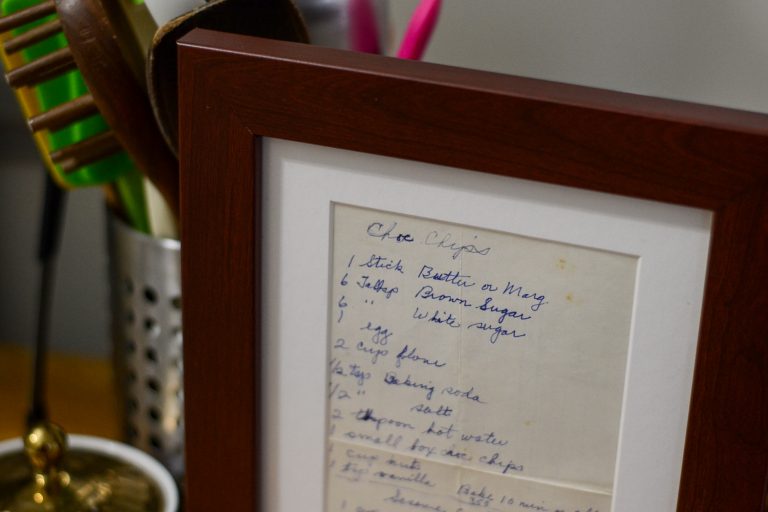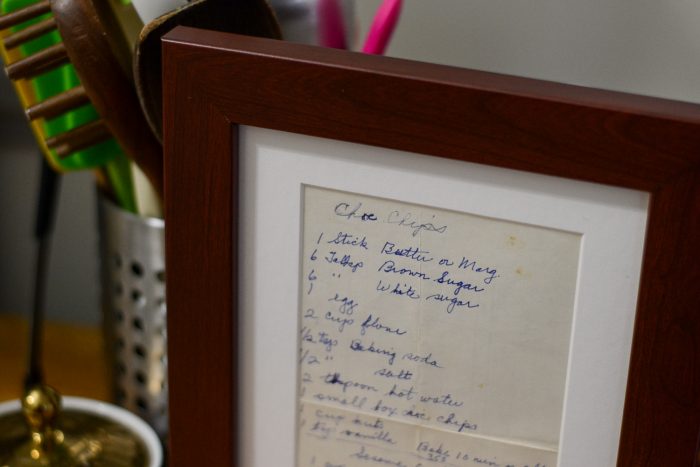 Step up your kitchen decor game with something that's both aesthetically pleasing and a functional reference piece. Either frame an old handwritten recipe, or format one digitally to have printed and framed.
14. Frame Magazine Covers / Articles / or Newspaper Clippings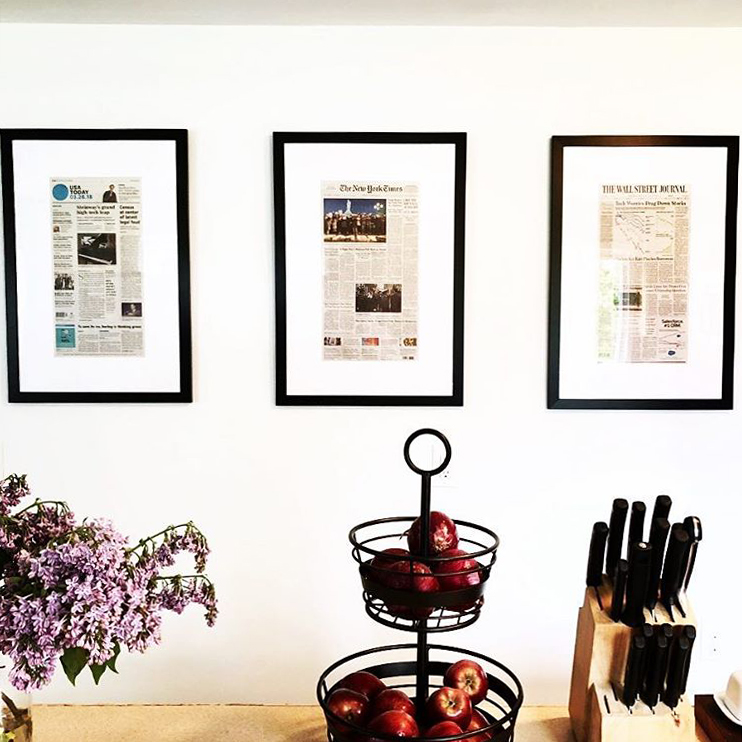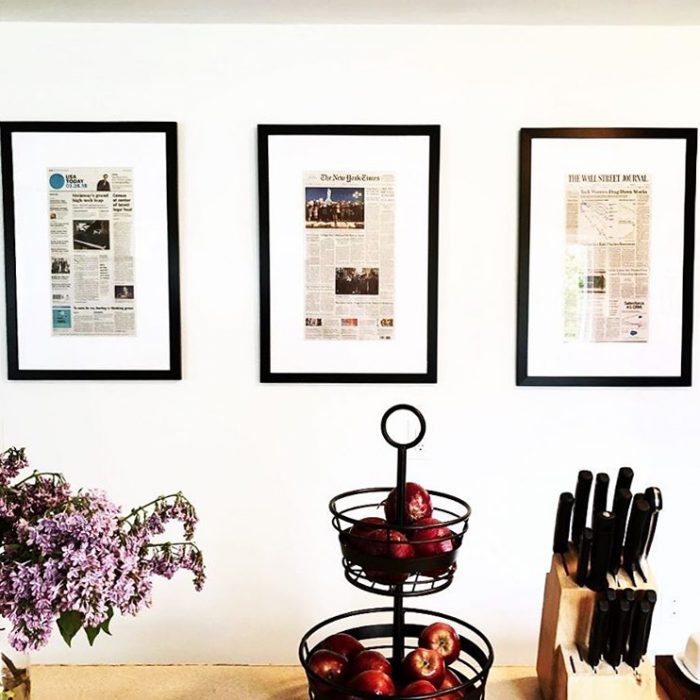 Have a favorite or meaningful magazine cover? How about an article you were featured in? Or maybe you just want to save the newspaper from the day your kids were born.
15. Frame Diplomas & Certificates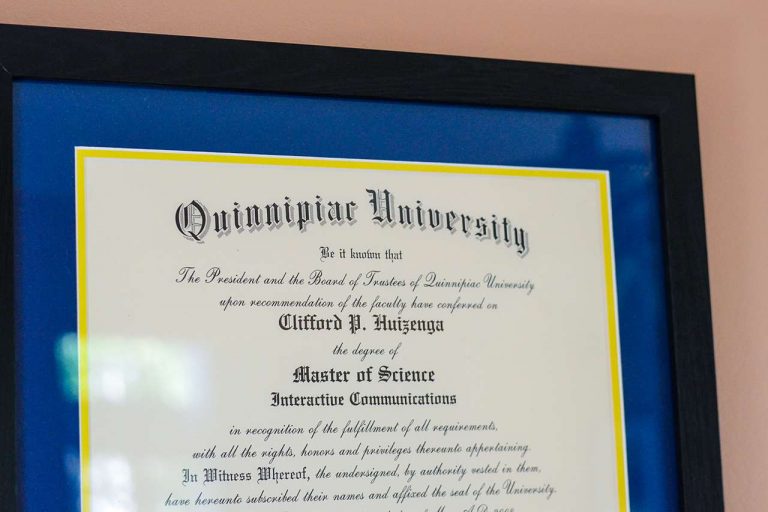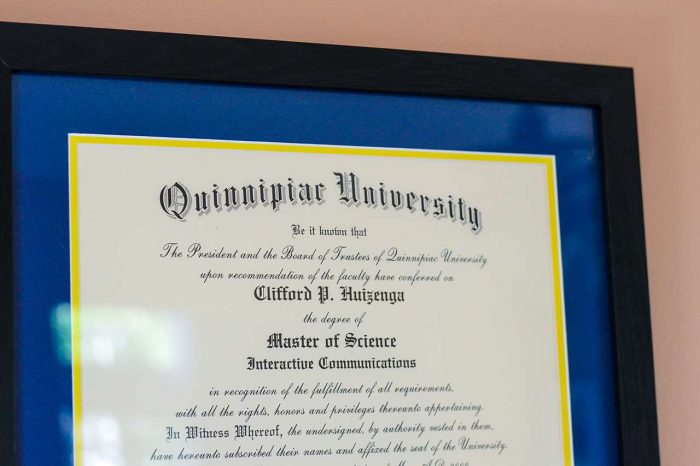 Those hard-earned diplomas and certificates deserve to be memorialized for years to come. Consider coordinating matting in your school colors for an extra special touch.
16. Frame a Really Cool Record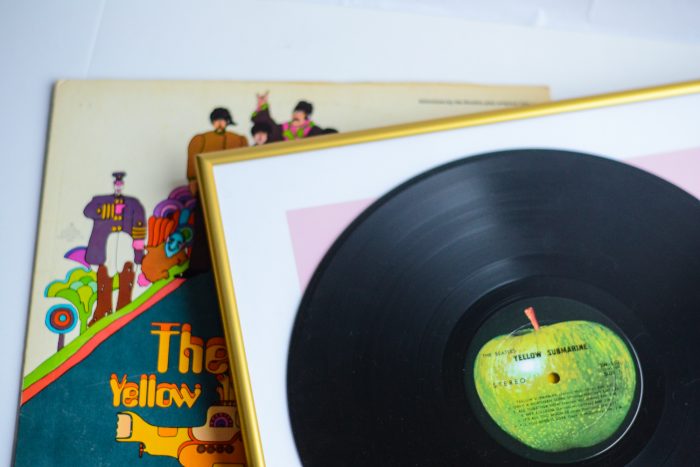 Have a special record you want to display? Maybe it's signed, has some really cool art, or is even made with colored vinyl. Add it to a custom frame and you've got a sweet piece of decor.
17. Commission a Pet Portrait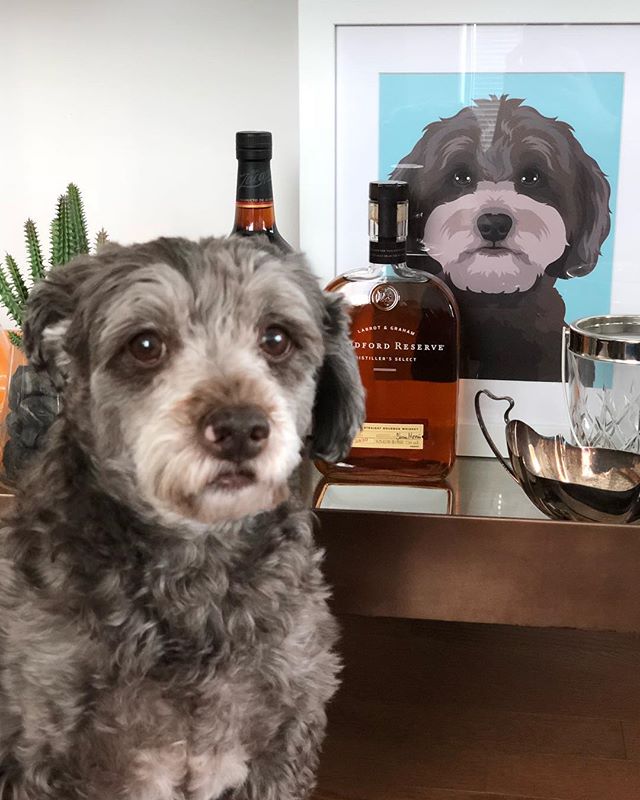 Our furry friends deserve to have their likenesses personalized, too. Consider commissioning a fancy pet portrait like this one from DesignMyDog.
18. Use Matboard as a Guest Book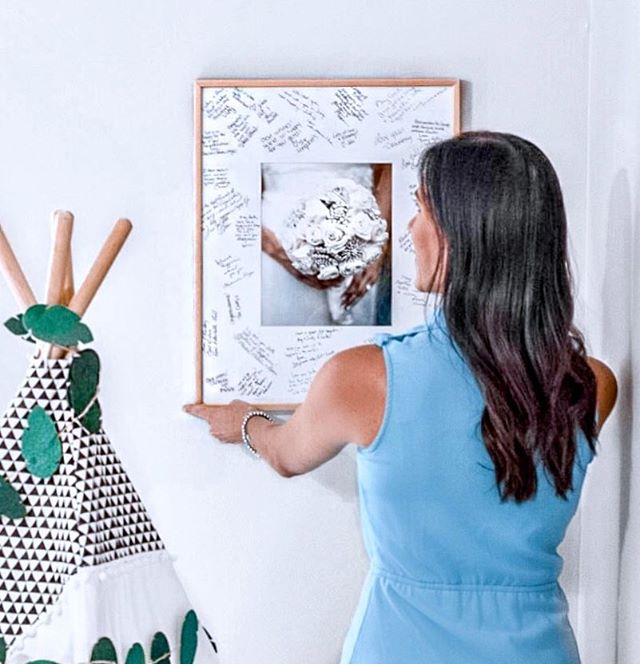 Looking for a unique wedding/birthday party guestbook idea? Why not use a piece of matboard! Let everyone sign a message, then you can add in a photo from the special occasion afterward.
19. Craft a Wedding Keepsake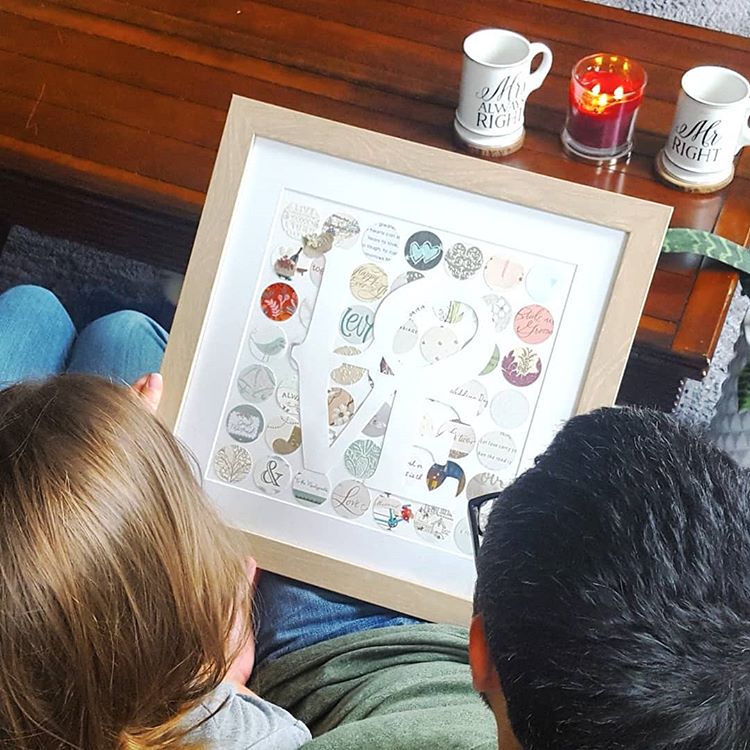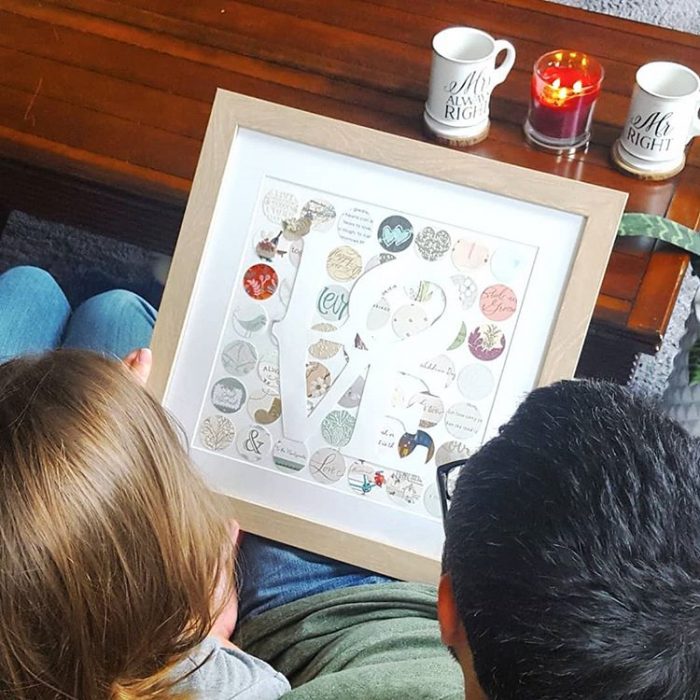 Not sure what to do with all of those wedding cards you received? Punch a circle out of each one, arrange in a grid, and overlay a cutout word or initials.
20. Curate Coordinating Nursery Decor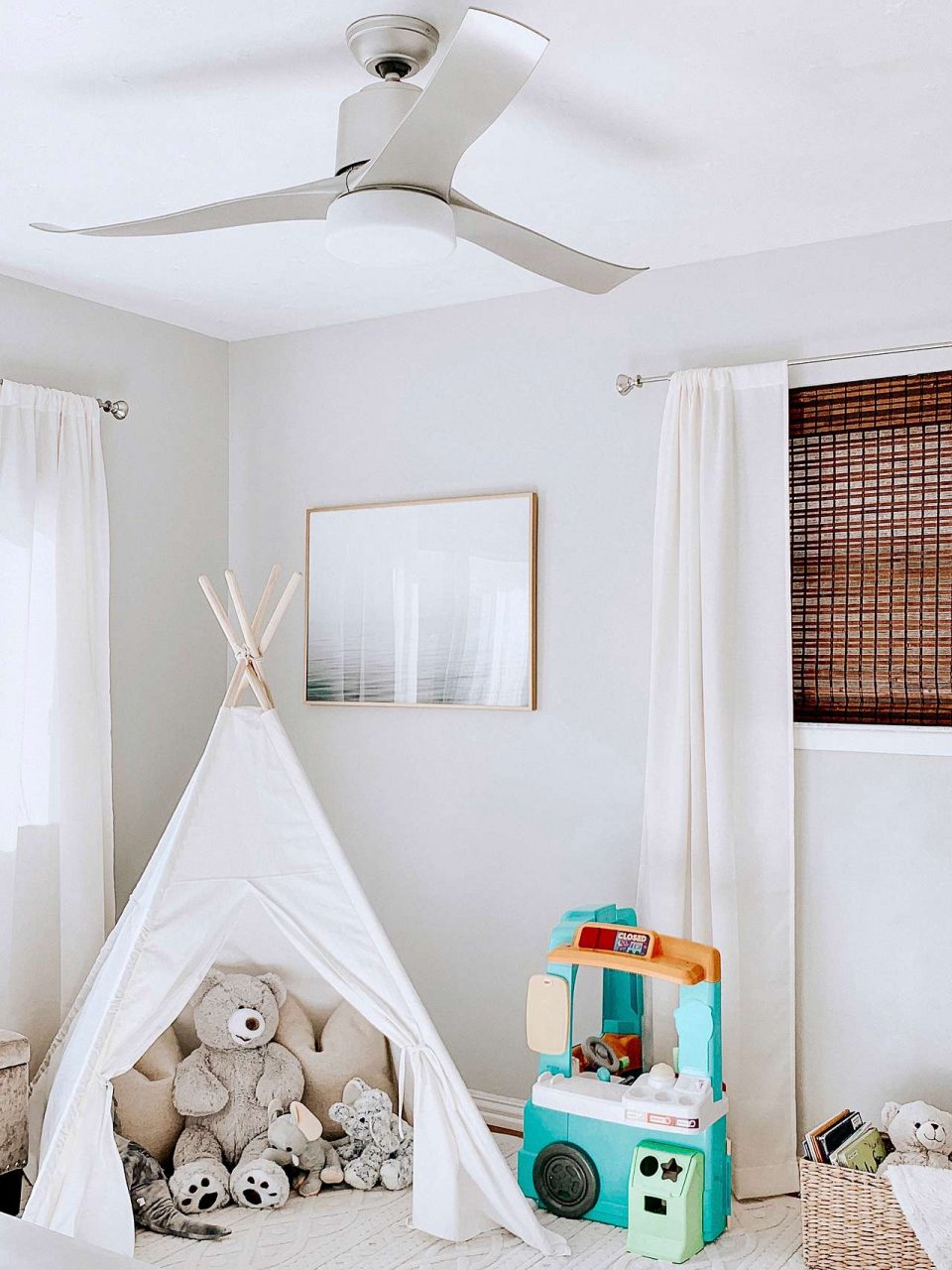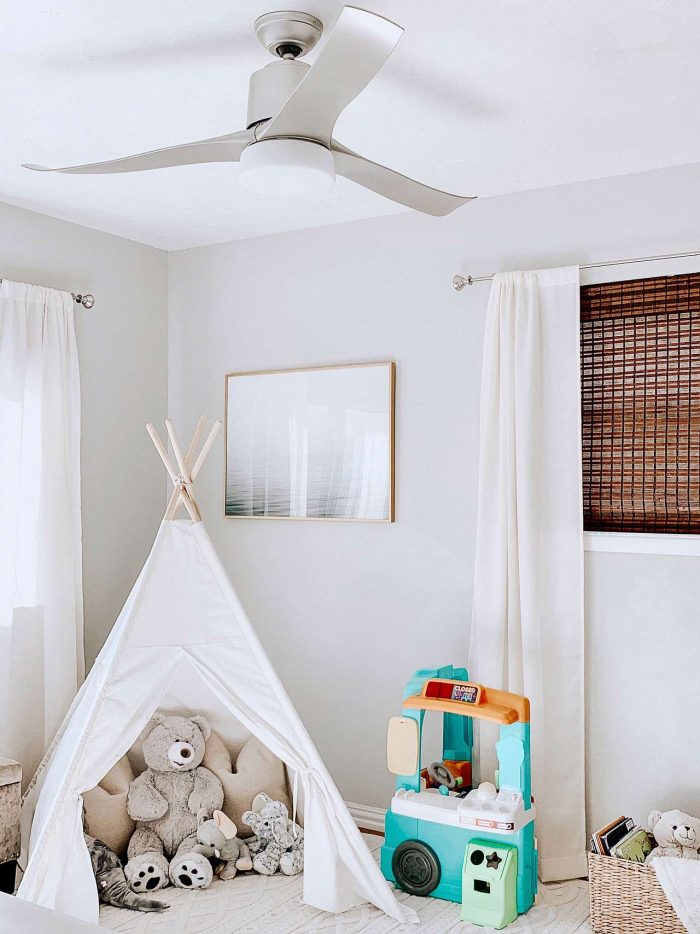 A great way to personalize a nursery is by adding coordinating artwork to the walls. A single larger frame or even a collection of smaller ones will add that extra special touch.
21. Frame Comic Books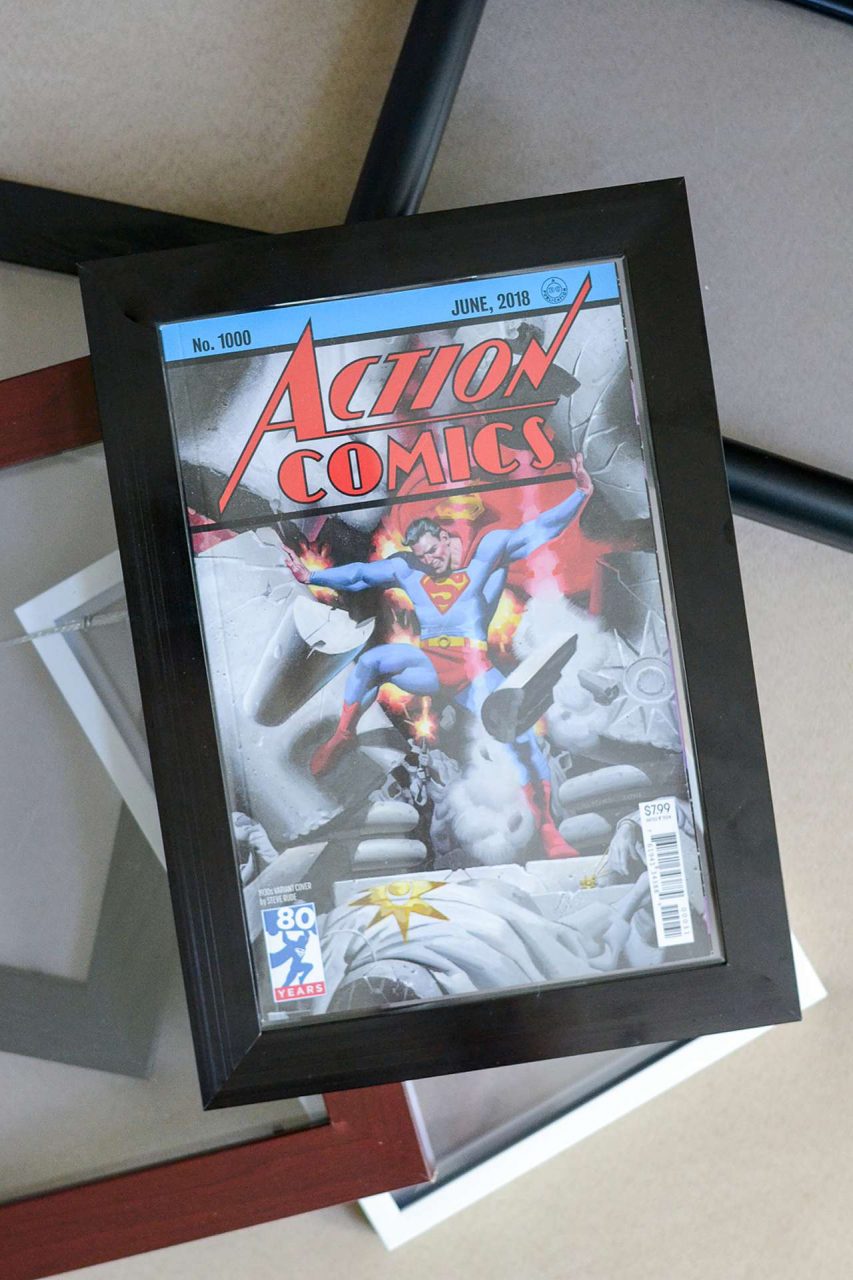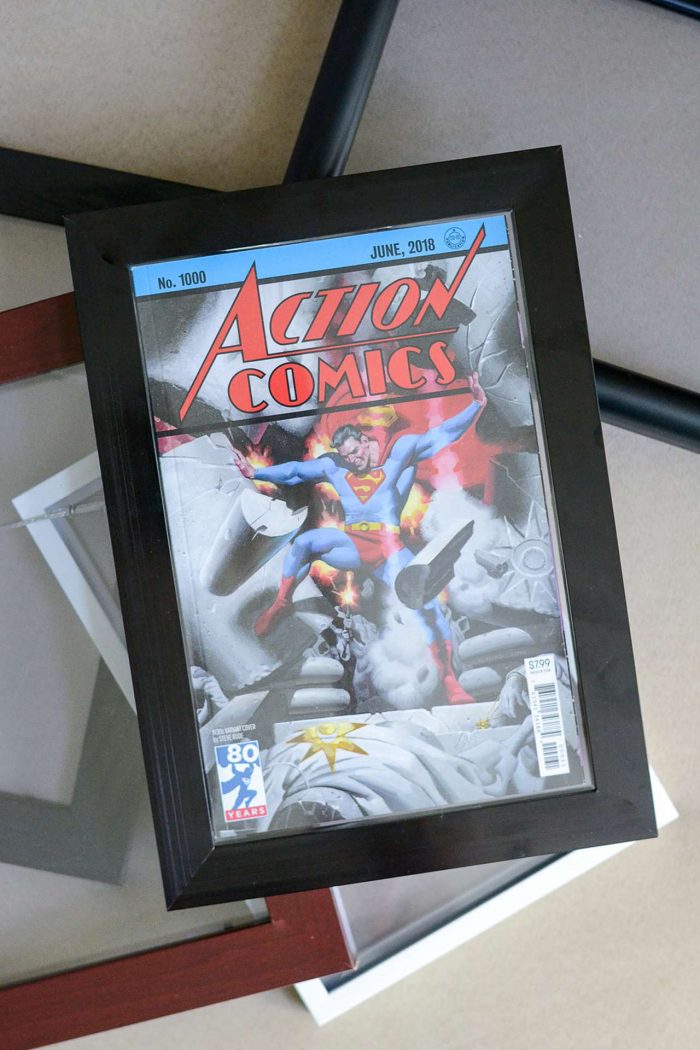 Preserve and showcase your favorite comics by getting a clear plastic comic book topload sleeve and ordering frame rails to fit those dimensions.
22. Frame Pressed Flowers/Leaves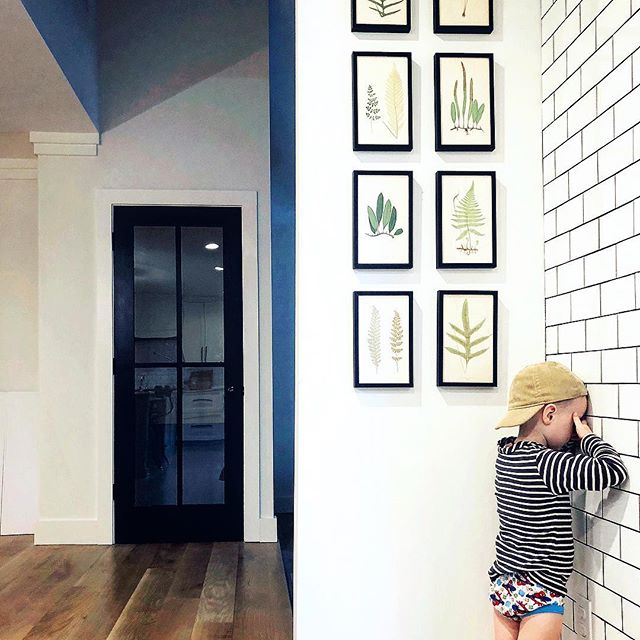 Botanical art is always a timeless choice, and both prints and real pressed flowers/leaves make for a stunning piece of nature-inspired decor.
23. Frame Greeting Cards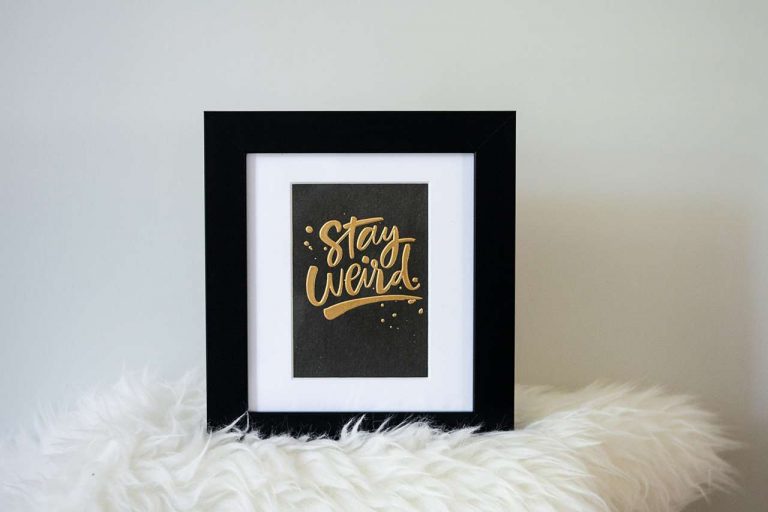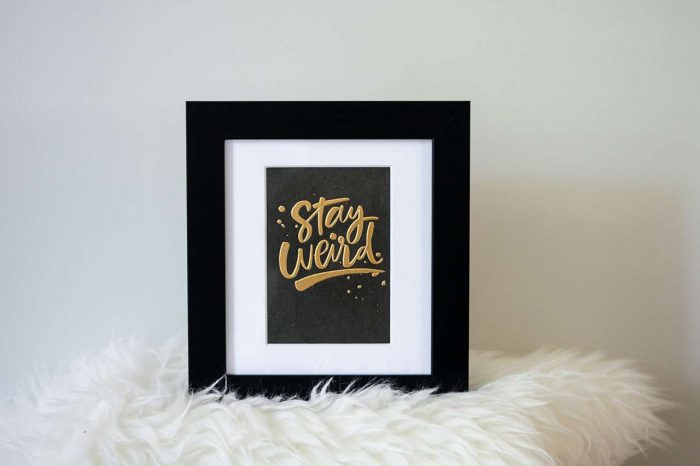 Every see or receive a greeting card so awesome you can't bear the thought of just tossing it away once the occasion has passed? Repurpose cards into your next piece of wall art!
24. Refurbish the Top of a Dresser/Side Table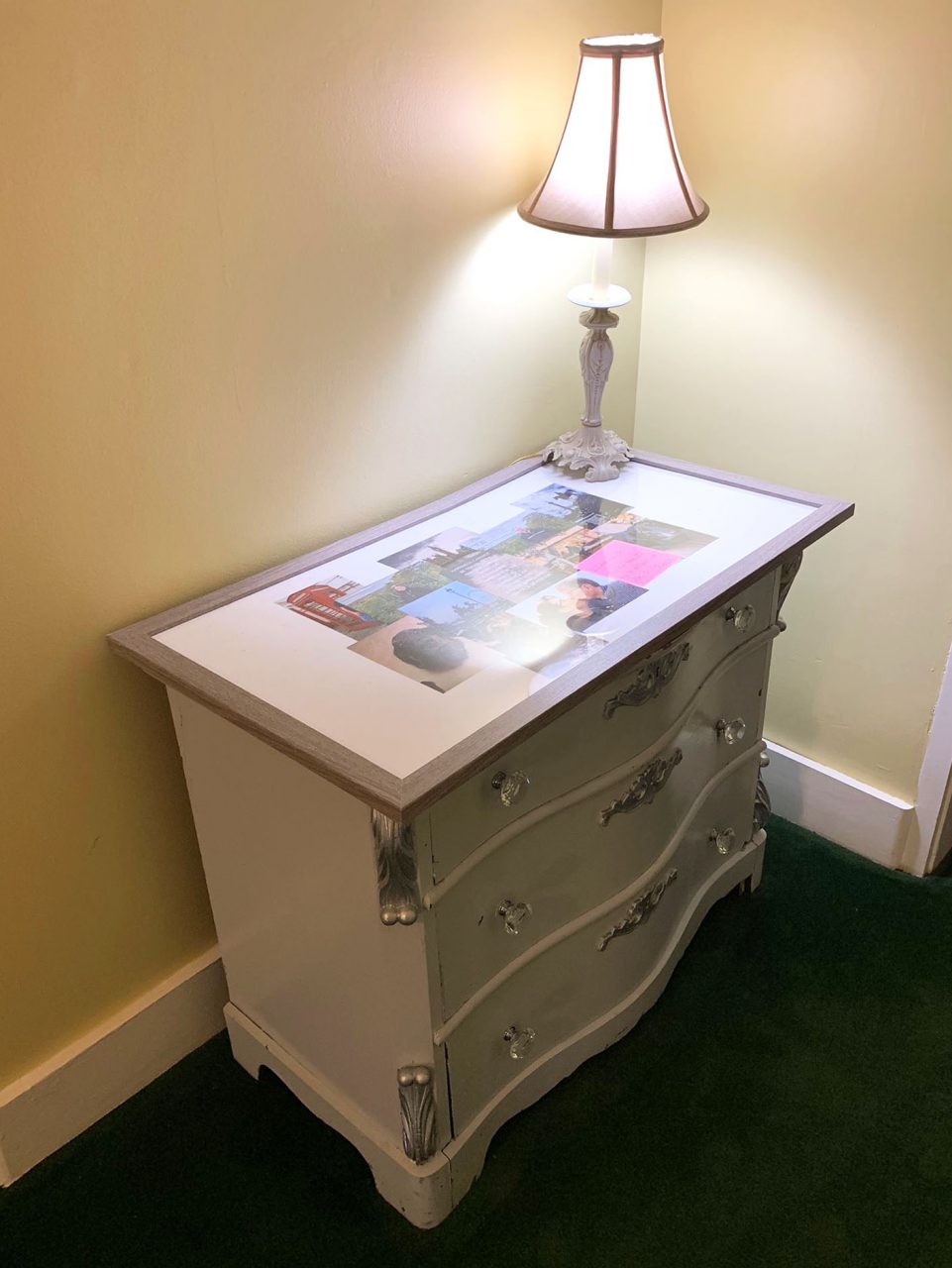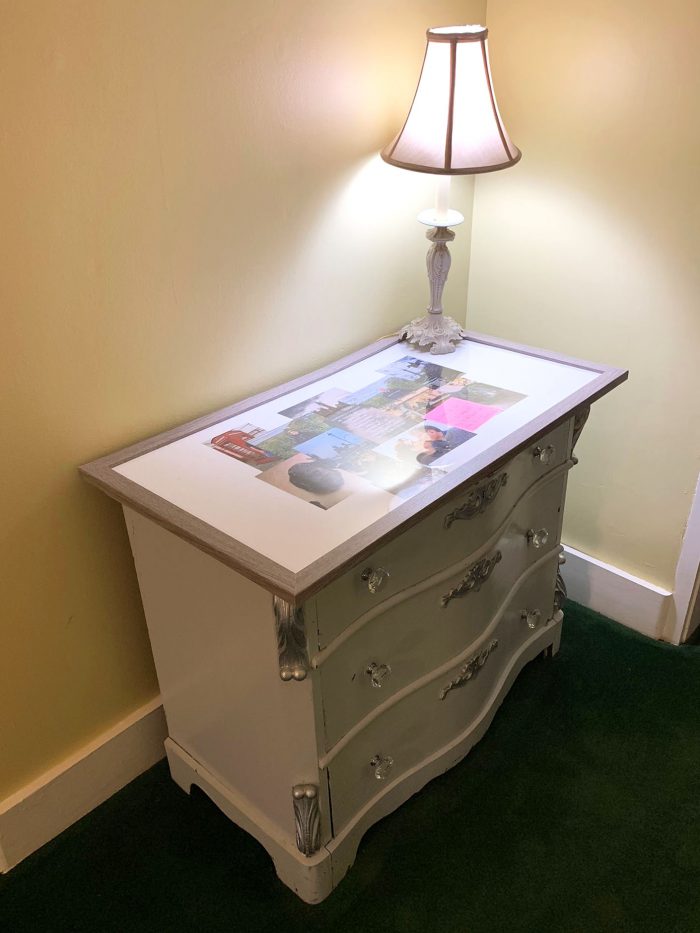 If you're looking for a more unique, non-traditional idea, consider repurposing a picture frame into something else that is functional. Attach to the top of a refurbished dresser/table, or even consider using a framed piece of art as a tray.
25. Chronicle A Lifetime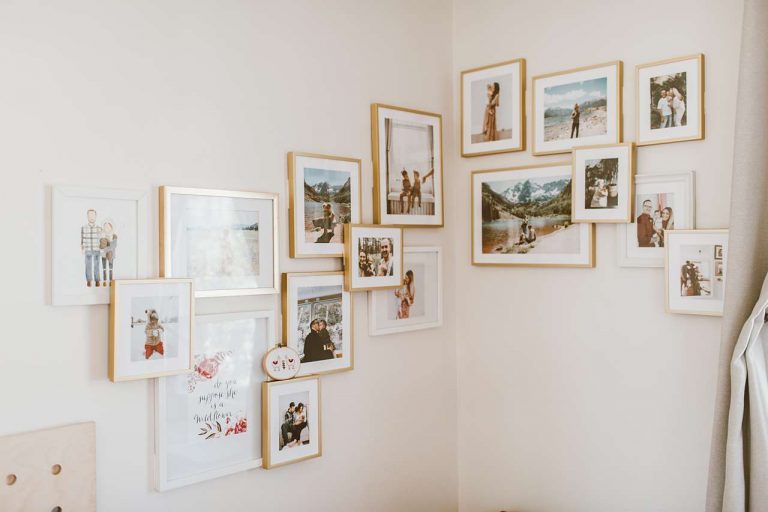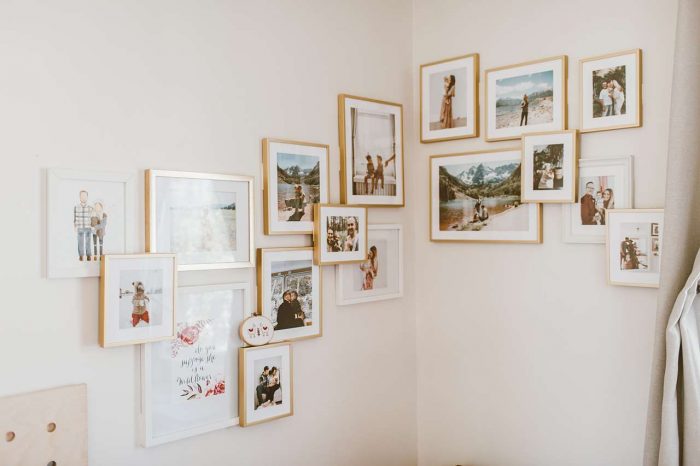 Tell a story through your picture frames! Whether you choose to chronicle your child's life, that annual holiday family gathering, or the memories of a budding marriage, choose a theme and add a photo to a special gallery wall of photos.
Maybe take a photo every week of your pregnancy or your child's first year, or add an annual school picture. Do you go on an adventure every anniversary? Maybe celebrate your birthday with the ones you love? Showcasing memories over time is the perfect way to relive each moment.
So there you have it — there are many possibilities when it comes to filling picture frames with personalized memories. There are no real rules, so feel free to have some fun with it and add your own unique spin on things. (But we can tell you from personal experience, framing donuts doesn't usually work out so well. 😉 )
Looking for even more ideas? Check out our Instagram or Facebook page to see what real customers are framing, or check out our Pinterest for tons of info and inspiration.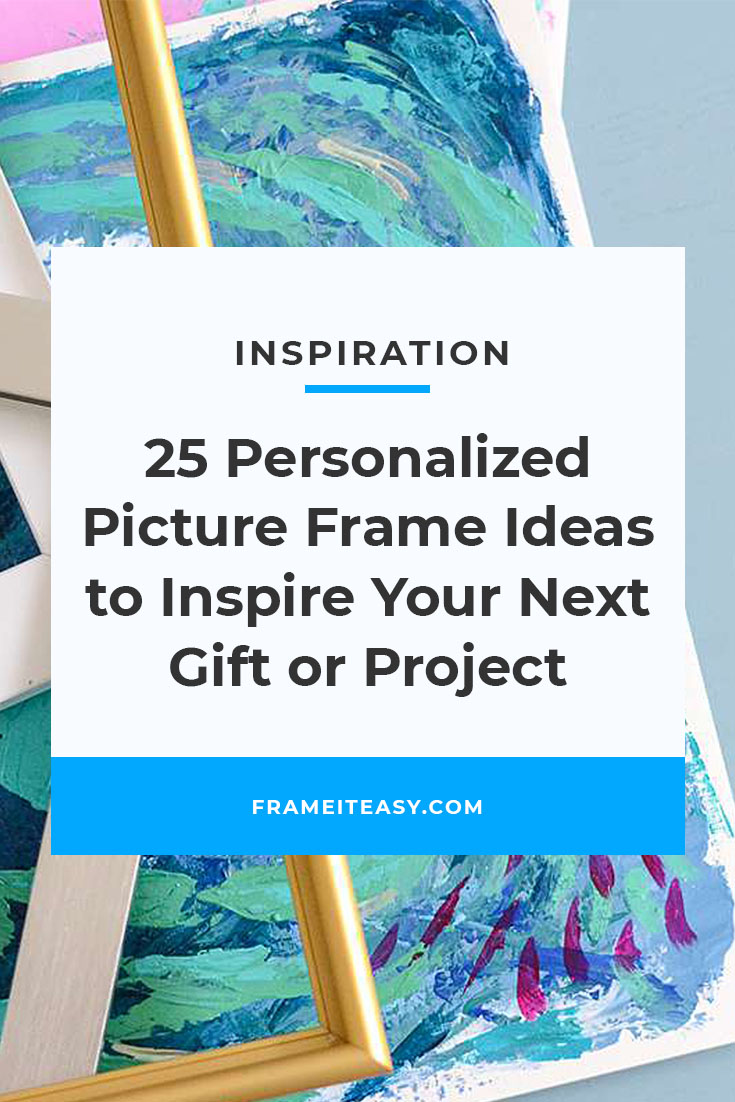 This post first appeared as 25 Personalized Picture Frame Ideas on Frame It Easy - Learning Center for Custom Picture Framing.