We receive beautiful photos from our amazing customers all over the United States. This got us thinking about how beautiful, varied, and thought-provoking the people and places of the U.S. are. That's why we have decided to create the ultimate guide for your travel photography!
In this post, we are going to go over each of the 50 states and take a look at both landscapes and some of the awesome attractions each state has to offer and maybe spark your interest in visiting one or two (or all 50!) and taking some photos yourself. We will also be sharing some photography tips such as the best editing apps and some creative photos you can take on your trip(s). And don't forget, when you get back home from your travels, head over to our site to frame your amazing photos and keep the memories alive!
Sometimes a state is a destination…..a vacation spot, a family reunion, a friend's wedding, etc. Other times we're just passing through to get to our final destination. Or, we happen to find ourselves there for a brief visit because of a business meeting or convention we're attending. Whatever the reason, let's explore!
As you will see, there are so many great things to explore around the United States. From unique foods to rich history, and so much more in between. Frame It Easy is even located in Derby, Connecticut, and while we don't have a storefront that you could come visit, we can assure you that we are working hard to provide our customers with high-quality frames that are simple to design and won't cost you a fortune. We strive to save you more time (and money!) to experience frameable moments with your loved ones. We take pride in being as "environmentally friendly" as possible so that we can do our part to preserve both our local community and beyond. We are proud to manufacture quality, fair, American-made frames, so what better way to preserve your American-made travel memories than display them in a Frame It Easy frame? 🙂
Ok, before we get into all the amazing things each state has to offer, let's first chat about a few quick travel photography tips.
Travel Photography Tips
Photography — like most art — is pretty subjective, but if you want to make sure you get some awesome photos while travelling, there are a few top things we think you should keep in mind.
Pay attention to composition: How you choose to frame your photos (framing in-camera, not the actual picture frame…not yet anyway!) will play a huge part in what the final photo will look like. Be intentional about what elements you choose to include (or exclude) and what you decide is the main focal point.
Snap lots of photos from all different angles/distances: Chances are, if you're traveling, it's not a spot you'll get to often, so you might only have one opportunity to capture it all. By taking lots of photos, it will make sure you don't miss anything!
Try to tell a story: Imagine you're going to share these photos with others to let them know about your trip — what kind of story will the photos tell? Make sure they reflect the emotions, scenery, and culture you experience!
Stay present: We know it's tempting to stage a bunch of picture-perfect shots, but also remember you're out to enjoy and have fun! While yes, you definitely want to document your trip, don't let it come at the cost of not actually experiencing things in the moment.
For more great tips, check out these 20 Useful Travel Photography Tips For Improving Your Photos.
---
🌆 Free Big City Poster Art! 🌇
Subscribe to our mailing list for exclusive goodies, fun quizzes, framing tips and tricks, and so much more!
---
Best Editing Apps To Use
After all your travels and amazing photos, you'll probably want to print them and display some on your walls. But if your photo needs a little tweaking before it's ready to hang, don't fret, there's an app for that! In our age of ever-growing technologies, we have a variety of app options for photo editing. The days of Adobe Photoshop and Lightroom holding a monopoly over these types of tools are long gone, and there are tons of different options for taking your photo from "not quite there yet" to "display ready" in a few taps or clicks.
There are many different photo editing apps ranging from professional to just for fun, so it's all about what you are looking to do. For a full list of recommendations, check out The 12 Best Photo Editing App Options for Hobbyists, Pros, and Everyone In Between.
State-by-State Travel Guide
Alabama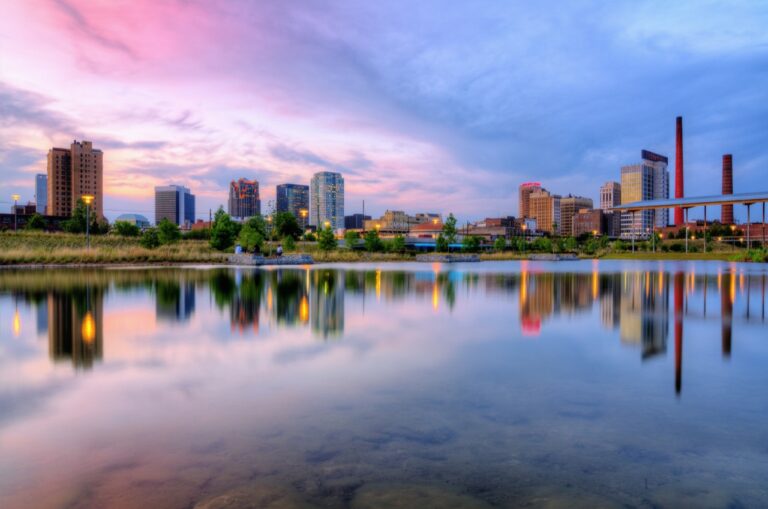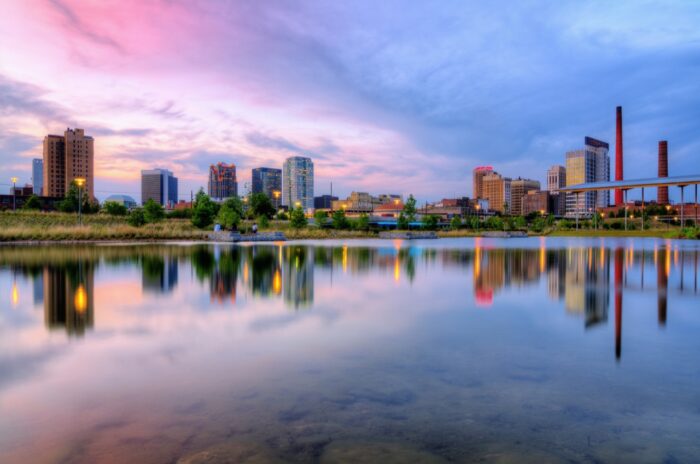 Nicknamed "The Heart of Dixie," Alabama has a lot to offer in the nature department. In fact, it has become a popular place to make movies because of its diverse landscape and environment. (Most recently, "Get Out" was filmed entirely in the state.) DeSoto State Park features 25 miles of hiking trails, the 100 DeSoto Falls, and beautiful scenery that brings photographers from all over the world. Moss Rock Preserve is a 349-acre preserve described as a "perfect balance between nature and community". You can also tour over 67 acres of 25 gardens with over 12,000 plants at the Birmingham Botanical Gardens.
Alabama is also home to many significant landmarks from the Civil Rights Movement. A visit to the many museums, monuments, and memorials dedicated to the efforts and sacrifices made by many in the fight for equality provides somber opportunities to capture photos that are inspirational reminders for us all. The Rosa Parks Museum is located in the state capital of Montgomery. The Edmund Pettus Bridge is where Martin Luther King, Jr. and many others began their historic march from Selma to Montgomery.
This is just a little taste of what Alabama has to offer, so if you'd like to add some of your favorite places to visit or things to do, reach out to us! As Lynyrd Skynryd sings in their timeless song Sweet Home Alabama, "where the skies are so blue; Sweet Home Alabama, Lord, I'm coming home to you." And if you know what the line "Now muscle shoals has got the swampers" means, be sure to share that with us too!
Alaska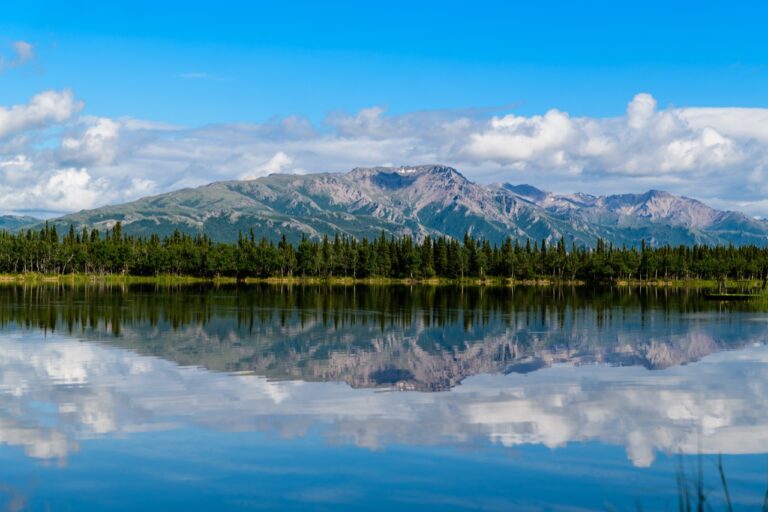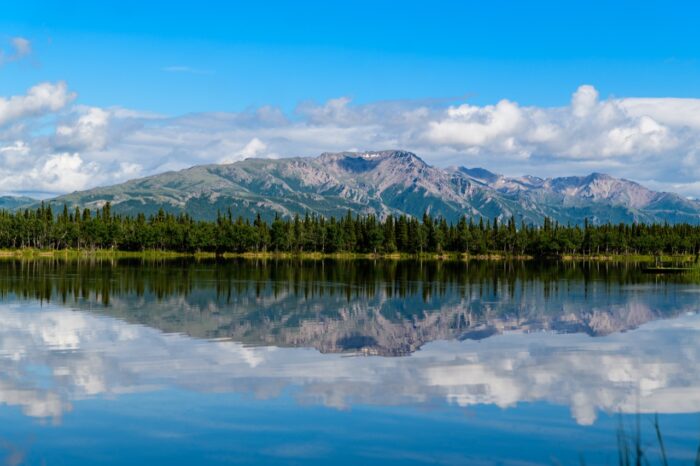 "The Last Frontier," "Land of the Midnight Sun," and "The Great Land" are some of the nicknames of Alaska, our largest (by far) state. Over 2 million tourists visit yearly, attracted by its physical beauty, landscapes, wildlife, and unique culture.
Alaska for most of us is a "bucket list" item. Almost half of the people who travel to Alaska do so via cruise ships. It's a perfect way to experience the natural beauty and landmarks of this vast state. Many begin in Anchorage, where 40% of the population lives. It's a great place to soak up the natural culture. In warmer months the residents plant thousands of flowers to greet you. It is home to many cultural sites showcasing traditional crafts, dancing, and the dwellings of Alaska's indigenous people. Imagine capturing these images on film!
Another top destination is the state's national parks (there are 24). Denali National Park boasts 6 million acres of river valleys, tundras, and mountains. It's also the only park where you can enjoy dog sledding demonstrations featuring the famous Alaskan Huskies. A trip to Juneau, the capital, can include a visit to the Tongass National Forest. Within its 17 million acres is the Tracy Arm Fjord featuring spectacular glaciers, floating ice, whale and seal watching, and fishing.
No trip would be complete without a stop in Fairbanks, one of the best places on Earth to experience the Midnight Sun and Northern Lights (aurora borealis.) For 70 days, from May 17 through July 27, Fairbanks has 24 hours of sunlight each day! During Aurora Season, which runs August 21 through April 21, it offers one of the best views of the Northern Lights on clear, dark nights. Your camera will be working overtime!
Arizona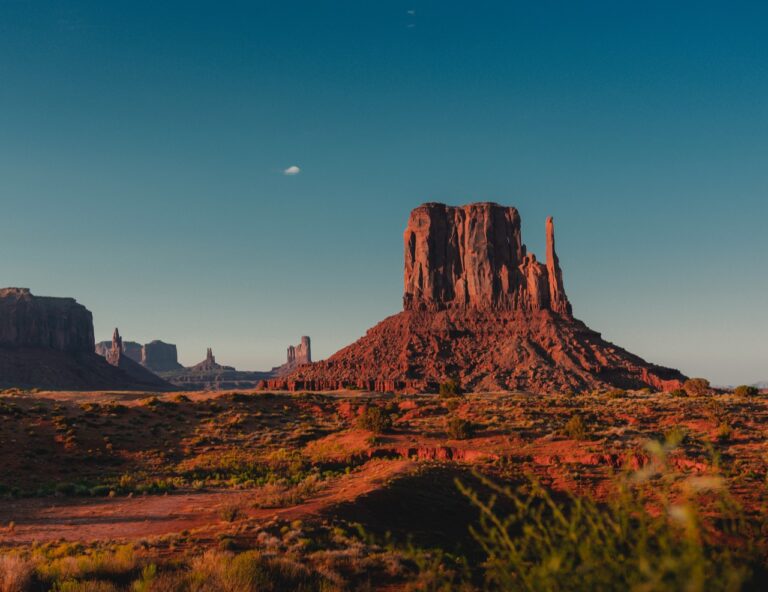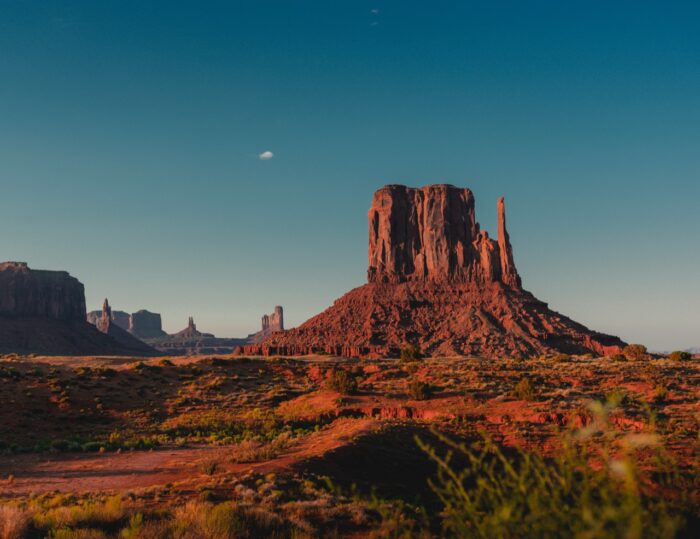 Arizona, nicknamed "The Grand Canyon State," offers visitors plenty of photo-worthy opportunities to snap the perfect picture for your home or office. And although the Grand Canyon may be its most famous site, it has more parks and national monuments than any other state. But let's start with the Grand Canyon! A river valley that runs 277 miles long and about 18 miles wide with the Colorado River flowing right through it means lots of natural beauty to photograph. Visitors are able to buy day passes and choose to walk or drive through the park, but rafting, hiking, and helicopter tours are also available to park visitors. Or consider taking a hot air balloon ride for a different perspective. The colorful balloons themselves are a photographer's favorite subject!
Monument Valley, the Hoover Dam, and Havasu Falls are all top destination spots in Arizona that provide stunning scenery to photograph. One of the most popular places to visit is Sedona, where red sandstone formations, especially on a clear, sunny day, allows you to take visually spectacular pictures.
Arizona cities attract their fair share of visitors too. Phoenix, the state capital, has the largest privately owned zoo in the U.S. and the city's botanical gardens are highly acclaimed. Tucson, Flagstaff, and Tempe are also hotspots for the tourism industry. On a visit to Yuma, you can visit (and take some great pics) of a ghost town recreating a typical mining town in the 1800s. Fun Fact: You can stand in four states at once at Four Corners Monument – the point where the boundaries of (in alphabetical order, of course) Arizona, Colorado, New Mexico, and Utah meet. It is the only place in the U.S. where four states intersect. Think of the interesting photographs you and your family and friends can take at the monument!
So, whether you are looking for spectacular natural beauty or some fun family vacation pictures, Arizona provides you with lots of opportunities to take (and frame) photos.
Arkansas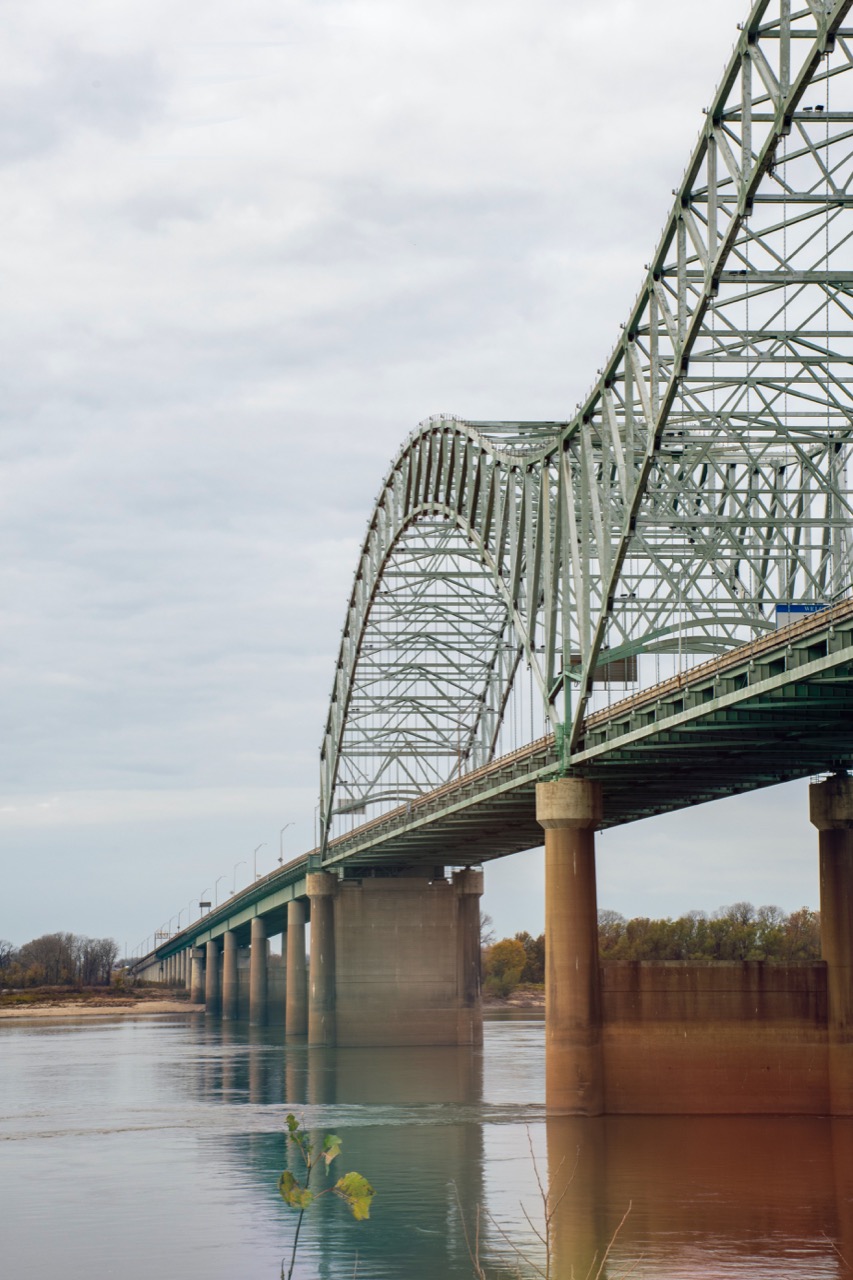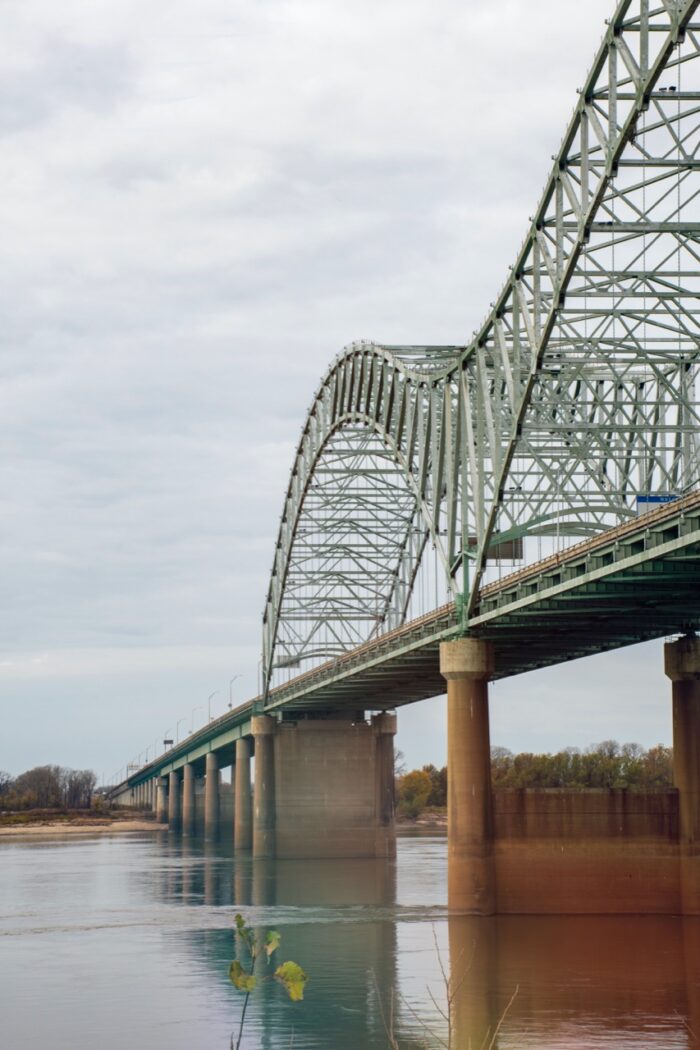 Originally nicknamed "Land of Opportunity" after World War II during a period of industrial growth (nearly 600 new plants were opened), in 1995 it officially changed its moniker to "The Natural State" to reflect the abundance of parks and wilderness areas that include mountains, caves, rivers, and hot springs.
Have you ever wanted to discover diamonds? Well, Arkansas is the only place in the world where you can do it! Diamonds were first discovered in Arkansas by John W. Huddleston and it is currently the only state that produces these gems and allows the public access to them. The Craters of Diamonds State Park in Murfreesboro — a diamond mine where you can keep what you find — is a 37-acre site where you first learn about diamonds and other gemstones and then search for your own. It's truly a one-of-a-kind experience. So of course, don't forget to document it with your lens!
Hot Springs is a city in the Ouachita Mountains, and after biking, hiking, paddleboarding, or fishing through 5,000 acres of Hotspring National Park you can visit one of the 47 hot springs flowing through it. It's the first U.S. park set aside for its natural features, and while in most parks you cannot take anything with you it is the only one mandated to give away its natural resource: water! With an average temp of 143 degrees, it is, unfortunately, too hot to bathe in, but visitors are encouraged to touch, drink, and even take some home with you for its healing properties!
After spending time on the mountain, spend some time in one! Blanchard Springs Caverns, located within the 1.2 million acres of the Ozark Mountains, is a three-level cave that can be viewed in its entirety with guided tours. Not only will you see stalactites, stalagmites, and other formations, but you can climb over rocks and slide down red clay mud. They also offer a "Wild Cave" tour for their more adventurous visitors, allowing a peek at some of the underdeveloped parts of the cave. While all other caverns in the national park system are temporarily closed to battle a syndrome resulting in the death of hundreds of thousands of bats, Blanchard Springs Caverns is the only one that remains open to the public.
California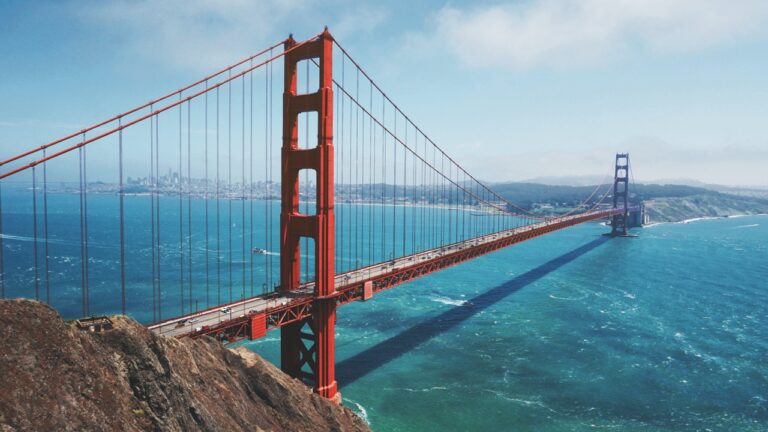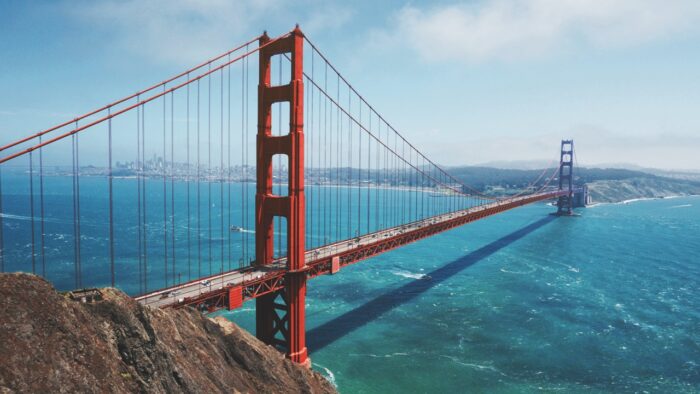 California aptly referred to as the "The Golden State" offers diversity throughout its 163,696 square miles. Stretching for over 900 miles on the Pacific Ocean, there's no shortage of sunny beaches. There are 21 coastal counties and each one boasts of having the best beaches. And they're not just for sunbathing. There are hot springs to relax in, piers for fishing enthusiasts, and even theme parks to ride rollercoasters. And the best part about California beaches is the cost….they are all free to the public!
The third-largest state is home to the entertainment industry (think of the iconic Hollywood sign). Originally named "Hollywoodland" the famous sign was built in 1923 but was later changed to just read "Hollywood" in 1949 to represent the entire district. The sign sits on Mount Lee and is spelled out in 45-foot tall white letters that stretch to be 350 feet long. Some of the best places to view it are the Griffith Park Observatory, Hollywood Reservoir, and even Hollywood Forever Cemetary.
Speaking of iconic images, The Golden Gate Bridge and cable cars are familiar to many of us (think of the opening credits of the equally iconic tv show Full House.) Fisherman's Wharf, Pier 39, and Lombard Street attracts thousands of visitors each year. This one city alone has tons of tourist and photo opportunities.
Colorado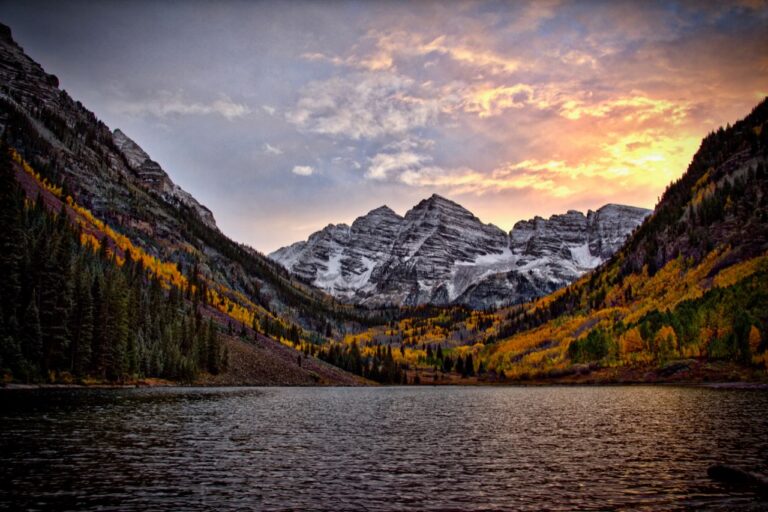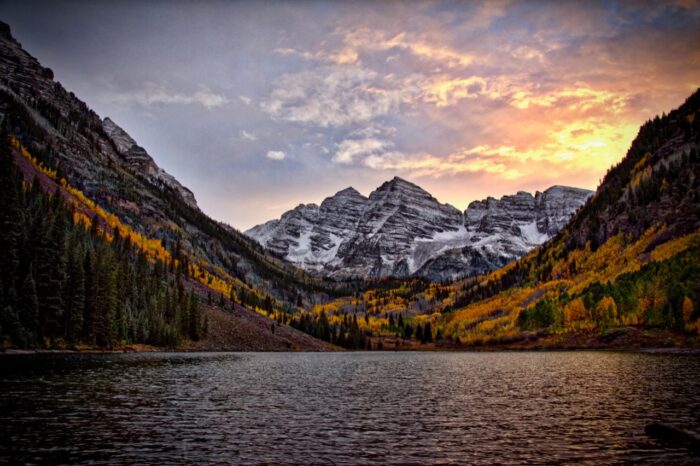 When you're known as the "Colorful State" you can expect a visit to include spectacular scenery to photograph. Colorado, the 38th state to join the Union, is known for its vast and diverse landscape, wildlife, and outdoor activities. There's no time to be bored in this beautiful state. So pack your bags, and don't forget to grab your camera — there is so much to capture!
With over 1,000 Rocky Mountain snow-covered peaks it is home to one of our highest national parks. Dubbed "a high-country playground" visitors hike, bike, fish, and camp on over 415 square miles of protected land. It is a high-priority destination for observing wildlife in its natural habitat. Trail Ridge Road located in the park is the highest continuous paved highway in the country where you can travel 4,000 feet in minutes!
Colorado is a ski-lovers dream. With resorts located in Aspen, Vail, Breckenridge, and many other communities, skiing is now a year-round industry. Telluride, once a thriving mining town, became Colorado's "best-kept secret" in the 1980s when wealthy celebrities came to ski. Today it is home to not only one of the best ski resorts around, but hosts festivals throughout the year, including music, film, wine, and even yoga!
After a long day of skiing, what better way to unwind than head to Strawberry Park Hot Springs? Located in Steamboat Springs it offers its visitors natural mineral water springs that reach up to 104 degrees. The area even has its own trademarked snow! Because of its unique low water content, the light, fluffy and dry snow is called "Champagne Powder" and is said to make for some of the best skiing anywhere in the world. It certainly makes for some pretty great photos too.
Connecticut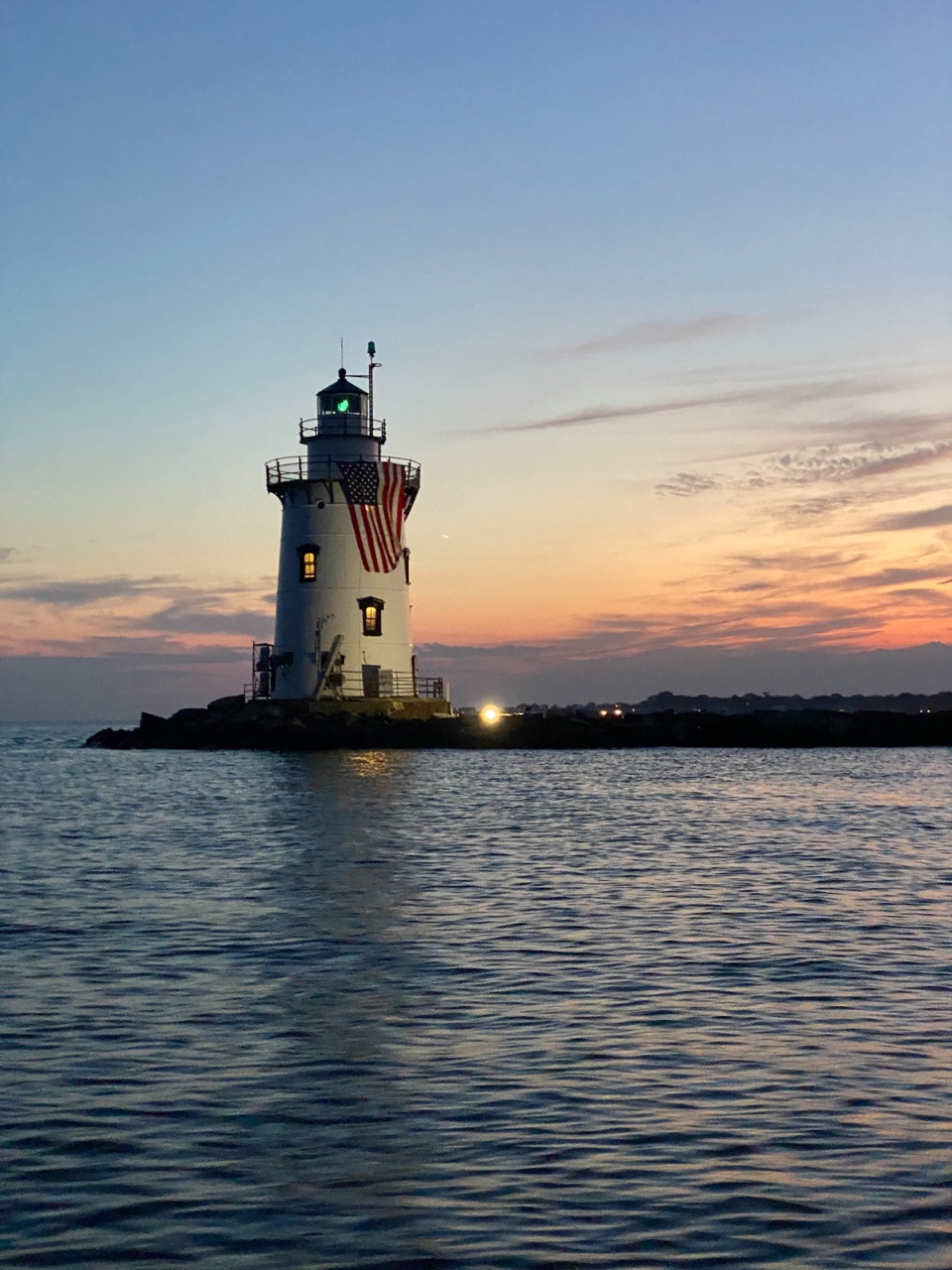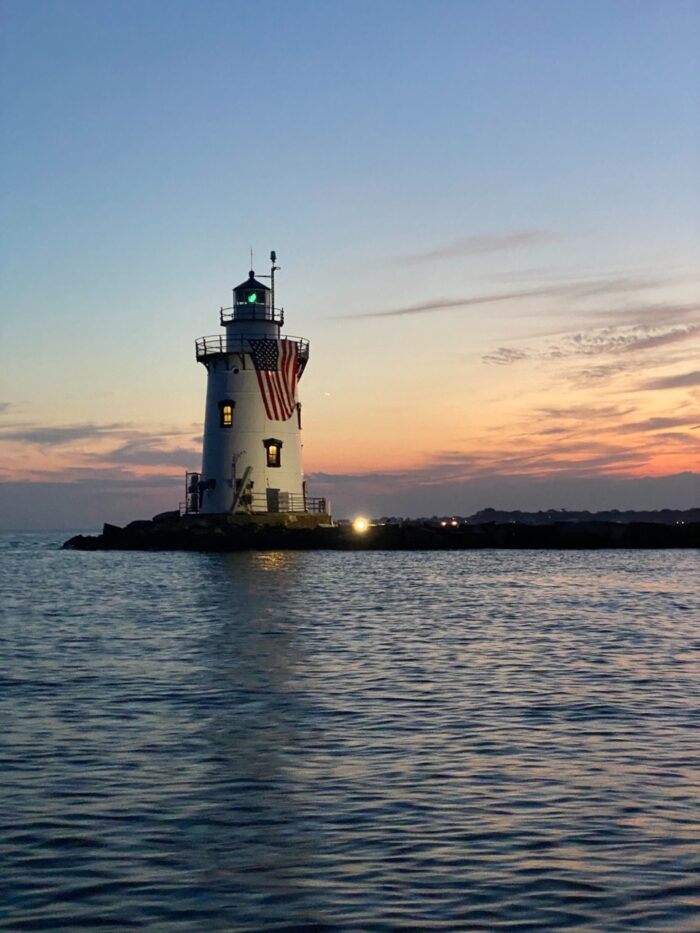 As the home base for Frame It Easy, we are excited to introduce you to the many photo-worthy attractions our small but mighty state has to offer. Connecticut, the third smallest state in land area, is referred to as either "The Nutmeg State" (because our earliest inhabitants were so ingenious they actually made and sold wooden nutmegs) or "The Constitution State" (technically it was The Fundamental Orders written here, not the Constitution, but let's not quibble), but we also boast spectacular seaports and shoreline, world-class casinos, an Ivy League school, and the birthplace of the hamburger!
If you've ever seen the 1988 film Mystic Pizza, you know how quaint this shoreline town is. Besides pizza, area restaurants serve some of the freshest seafood around. Mystic Seaport Museum is the largest maritime museum in the United States offering tons of events such as traditional boat building, watercraft classes, and family fun Sundays! Mystic Aquarium is one of two aquariums in America that has sea lions and is home to the only beluga whale in New England. You can also get up close and personal with sea life at the other end of the state at the Norwalk Aquarium.
Connecticut is also home to over 110 (and counting!) wineries and breweries. Located throughout the state, 40 wineries participate in "Passport To Connecticut Farm Wineries," As you visit each you get your "passport" stamped and if you hit a certain number of them within the year you are in the running for prizes. If you visit 35 or more you are eligible to win the grand prize, which last year was a two-week trip to Spain. Not a bad deal for drinking wine!
For entertainment, Connecticut is home to many regional theaters including Goodspeed Musical Theater, Long Wharf, and Bushnell. Many playwrights have debuted their performances on Connecticut stages before Broadway, while others showcase classics and summer stock. Music venues, from open mic nights to top-name artists, can also be found throughout the state. And if gambling is your thing, there are two spectacular casinos to choose from. While there, check out the Mashantucket Pequot Museum and the incredible exhibits tracing the history of Native Americans in New England.
As we said in the beginning, Connecticut is small but mighty! There is so much to do and see, and the best part is you can travel the length of the state in less than two hours. None of the attractions are far away!
Delaware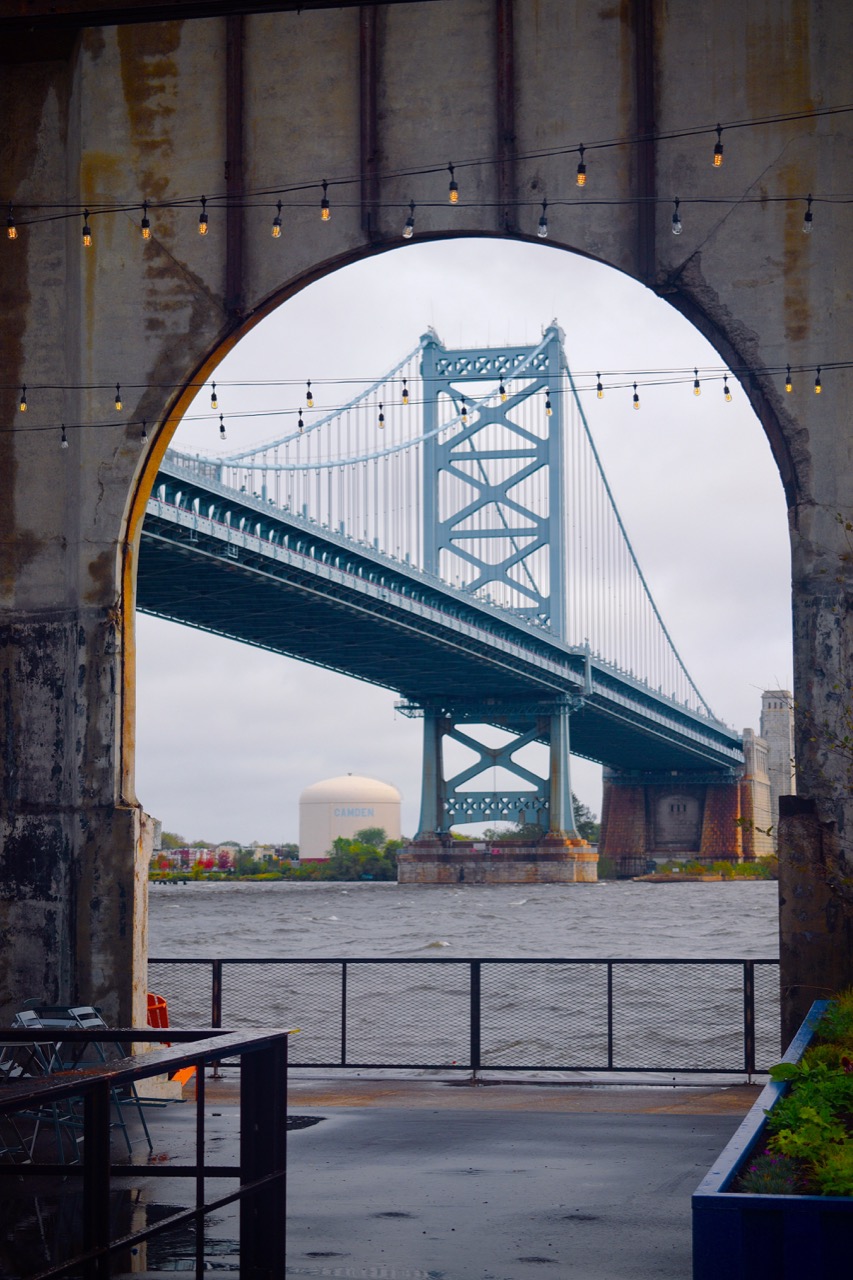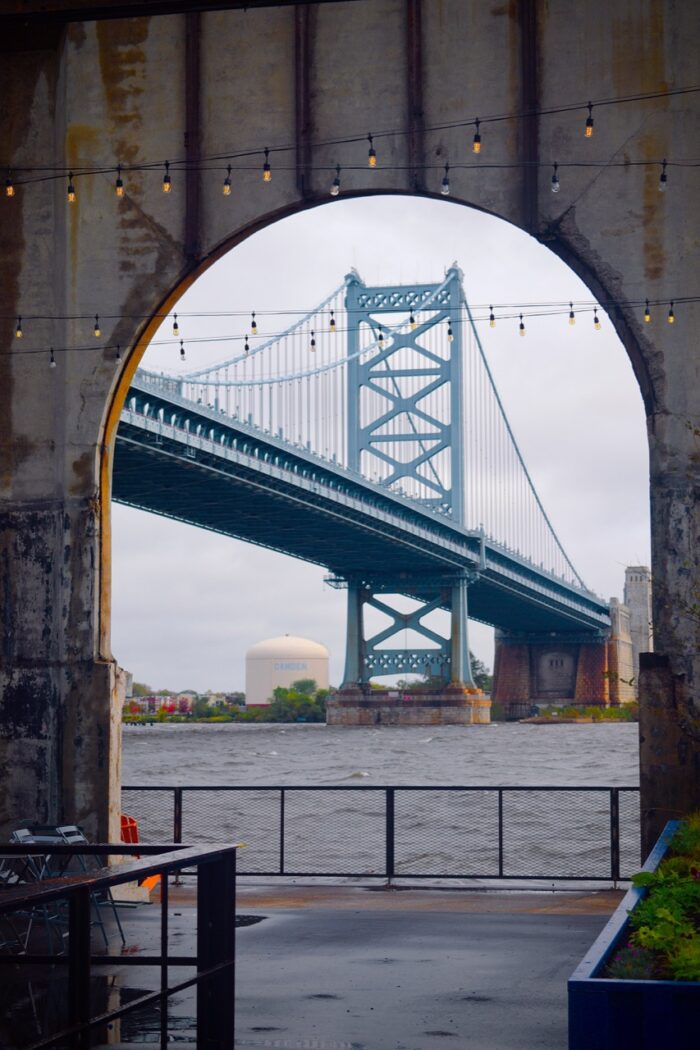 Delaware is the second smallest state is just 96 miles from top to bottom. At its smallest point, it's only 9 miles across, and its biggest is still only 35 miles across. The size of the state makes it perfect for……a road trip! So let's get in the car and see what Delaware has to offer.
Starting in the north, our first stop is Wilmington, the largest and most populated city. The city is a hub for museums, restaurants, and gardens, many funded by the DuPont family who made their fortune selling gunpowder. One of their family estates, Nemours Estate (reopening May 1st) is an elegant 77-room, 47,000 square mansion located here. The mansion is modeled after Marie Antoinette's estate and is filled with art, collectibles, and antique pieces. Or get tickets and see a performance at the Grand Opera House. Built in 1871, the 1,208-seat theater now partners with the Delaware Symphony Orchestra but also hosts jazz, rock, and even comedy acts. If theater is more your style, two blocks away is The Playhouse which regularly presents Broadway tour shows.
If the great outdoors and wildlife interest you, travel southeast along the coast of the Delaware Bay and make stops at areas such as Cedar Swamp Wildlife Area, Woodland Beach, Bombay Hook National Preserve, or Little Creek Wildlife Area for some natural beauty. And don't forget pictures, of course!
Florida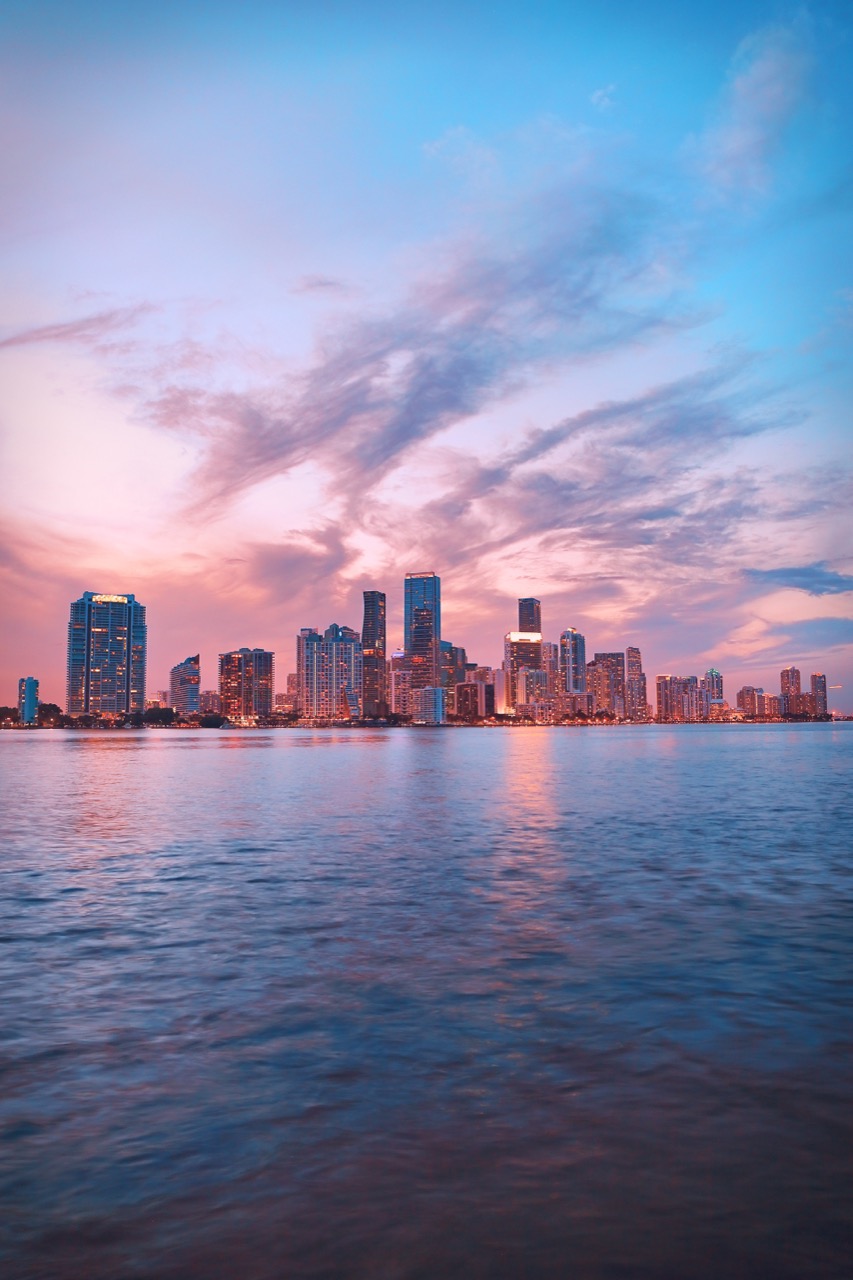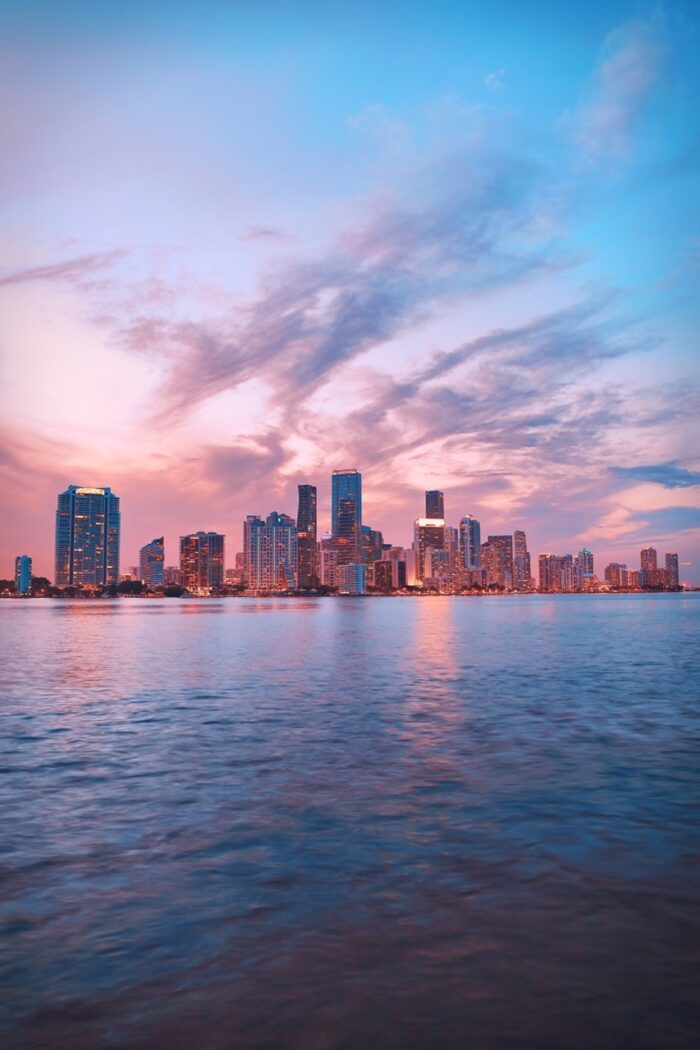 At the southernmost part of the United States, you will find "The Sunshine State," otherwise known as Florida. Surrounded almost entirely by water by the Atlantic Ocean and the Gulf of Mexico, it is a top beach vacation destination. Of course, Florida is also synonymous with Disney World and other theme parks. And from the nightlife of cities like Miami to the natural beauty of sites like the Everglades, Florida seemingly has something for everyone. We'll discuss some of these popular tourist places, but we're also going to introduce you to what we call "hidden gems" that make for some great photo opportunities to add to your pics with Mickey and Goofey!
As we mentioned, Florida is known for its theme parks. There are 10 major theme parks in Florida including Walt Disney World, Universal Orlando, Seaworld, Discovery Cove, Legoland, and Busch Garden. And although not technically a theme part, don't miss a visit to the Kennedy Space Center. Although it would be impossible to visit all the theme parks and see all the attractions in one visit, this gives you the perfect excuse to make another trip (as if you needed one)!
One of the most popular cities — Miami has a lot to offer its guests. Miami is the sixth most populated area in the United States, and here you can get a taste of many of the cultures and flavors that make up our country. From gorgeous beaches to the works of street artists, this vibrant city is alive from dawn to dusk. Now for some of the "hidden gems," we hinted at.
Not all of Florida is about the beaches. Some "inland" towns offer a different perspective. Winter Park boasts that it has Old World Charm. Along with upscale shopping and dining, it is home to the Charles Hosmer Morse Museum of American Art which displays the world's largest collection of Tiffany art including jewelry, paintings, and of course lamps. Mount Dora is a charming town that is home to several festivals throughout the year, a lawn bowling club, and the oldest continually operating inn in the state.
Florida is also filled with art everywhere. One place to find some of the best art is at Wynwood Walls in Miami. The art around the walls contains one-of-a-kind pieces from artists around the world. The art is constantly being changed, with different murals and structures being made, you get to see a variety of cool art pieces.
Georgia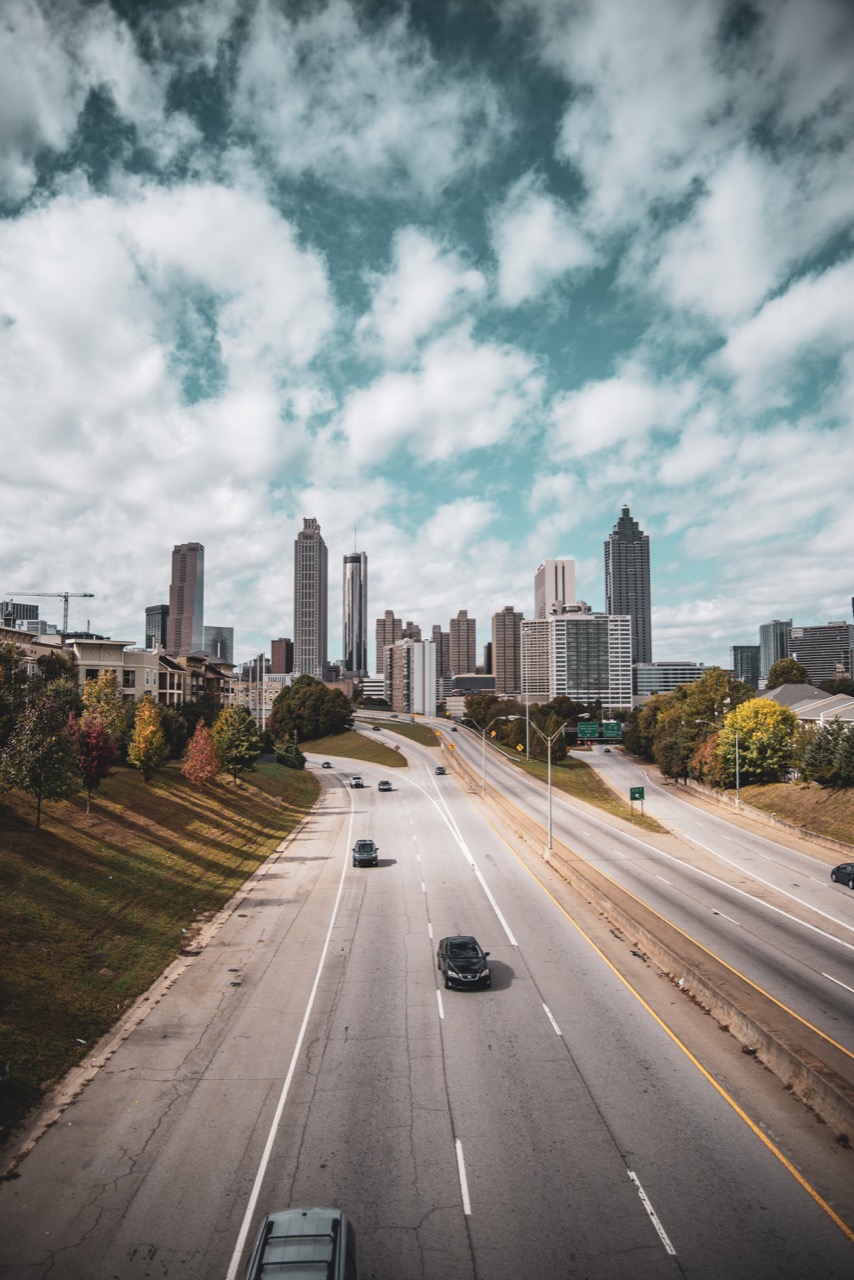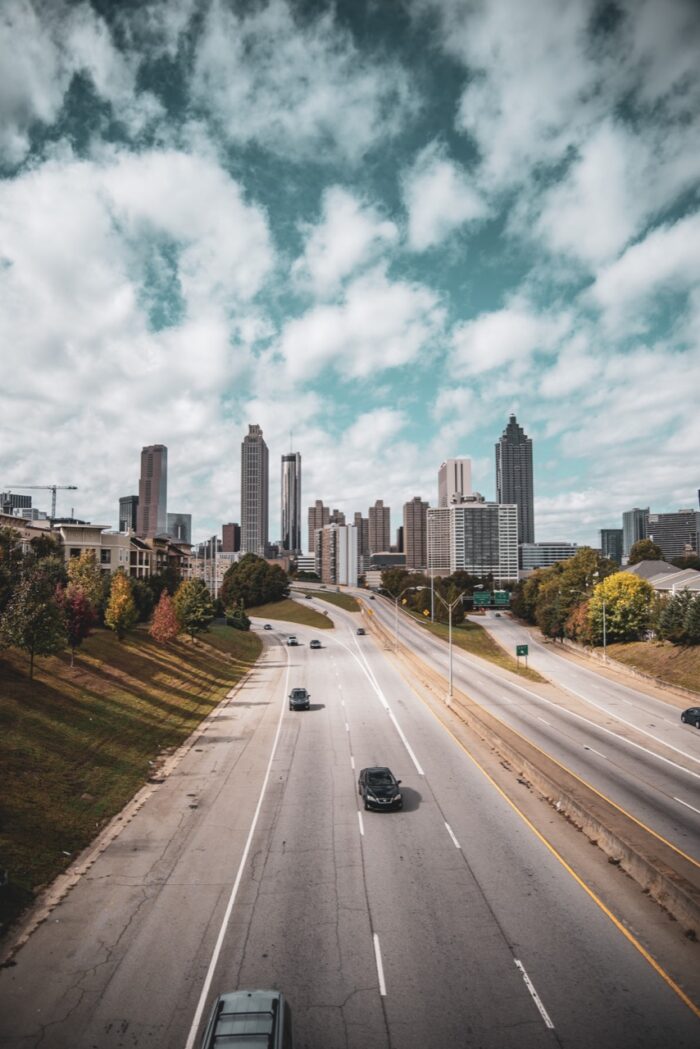 Georgia, otherwise known as "The Peach State" is home to postcard-worthy beaches, panoramic mountains, fertile farmland, and of course peaches! It is the largest producer of this juicy fruit, as well as peanuts and pecans (but somehow "The Peanut State" doesn't have the same ring to it). To many, it is known as DawgNation because of their beloved University of Georgia football team, the UGA Bulldogs. Located in Athens, it is a short distance away from our first stop — the capital of Georgia — Atlanta.
There is something for everyone in this thriving city, but we've narrowed it down to some of the best. Take a trip to Ponce City Market, one of Atlanta's most popular community hubs, and enjoy local food and drink at the Central Food Hall. A trip to the rooftop offers an amazing view of the city, and you can even play a friendly game of mini-golf up there. Speaking of drinks, take a quick trip to the World of Coca-Cola while here and learn the history of the famous drink which was invented in 1892 — and you can even see how they bottle the drink! Don't forget the taste test at the end.
For another great perspective of the city, hop on the Ferris wheel at SkyView Atlanta. Skyview is open daily (and until midnight on the weekends!) and has enclosed cabins with climate-controlled temperatures, making it perfect for any season or weather!
We love finding hidden gems in our travels, and about 45 minutes north of Atlanta we found one in Cartersville. Home to The Booth Western Art Museum, you'll find displays of giant murals, statues, photographs, letters from Presidents, and paintings from some of the country's most profound artists around the country. Kids will enjoy the hands-on children's gallery. It's definitely worth the short trip.
Hawaii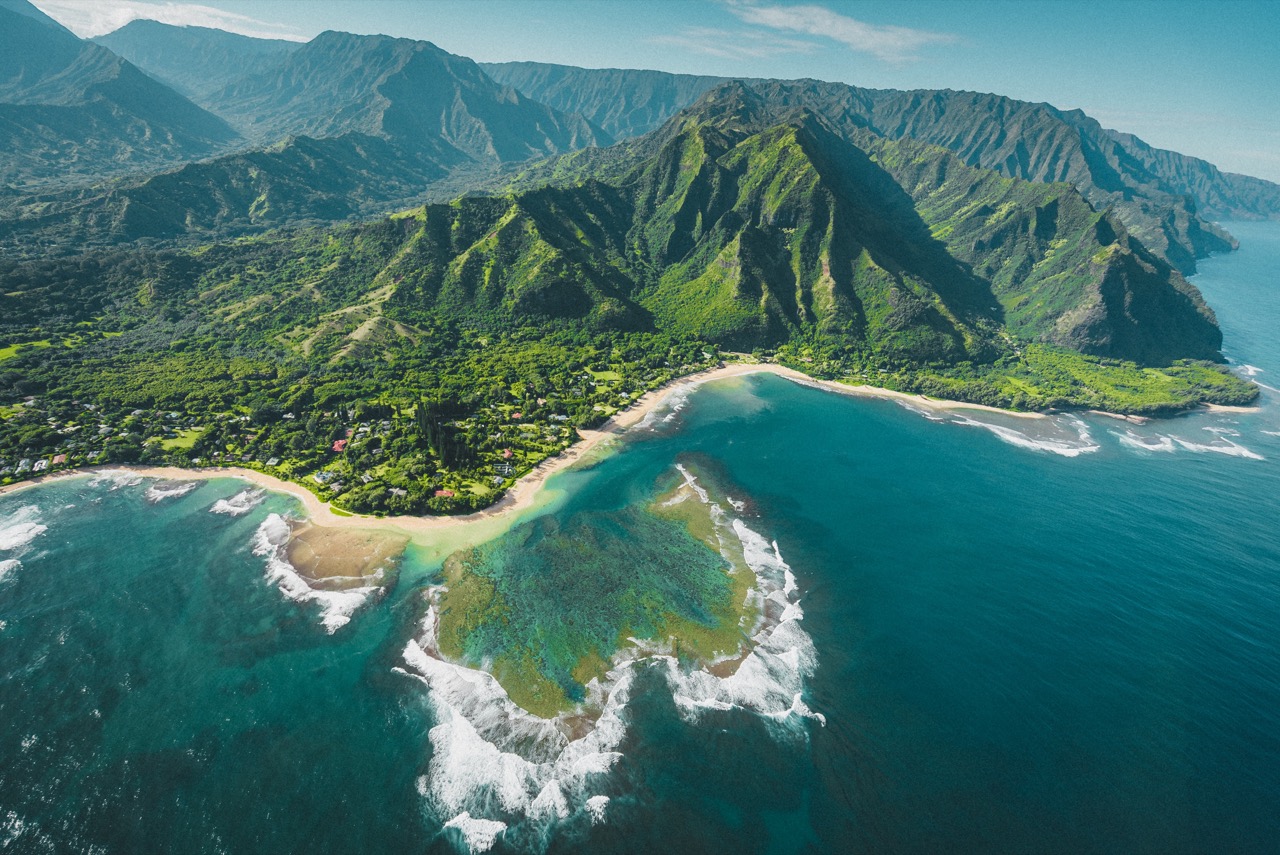 Just the name of the state, Hawaii, invokes visions of breathtaking beaches, spectacular surfing, and lively luaus. The Aloha State is a peaceful paradise that draws literally millions of visitors each year. Did you know Hawaii is actually over 100 islands? There are six main islands that each have their own distinct and unique character that we are going to talk about here. Whether it's for a relaxing, quiet vacation or one filled with tons of activities, Hawaii has got you covered!
In keeping with the alphabetical order of our series on U.S. states, we will talk about the six main islands in alphabetical order also. Ready for our trip around Hawaii? Let's go!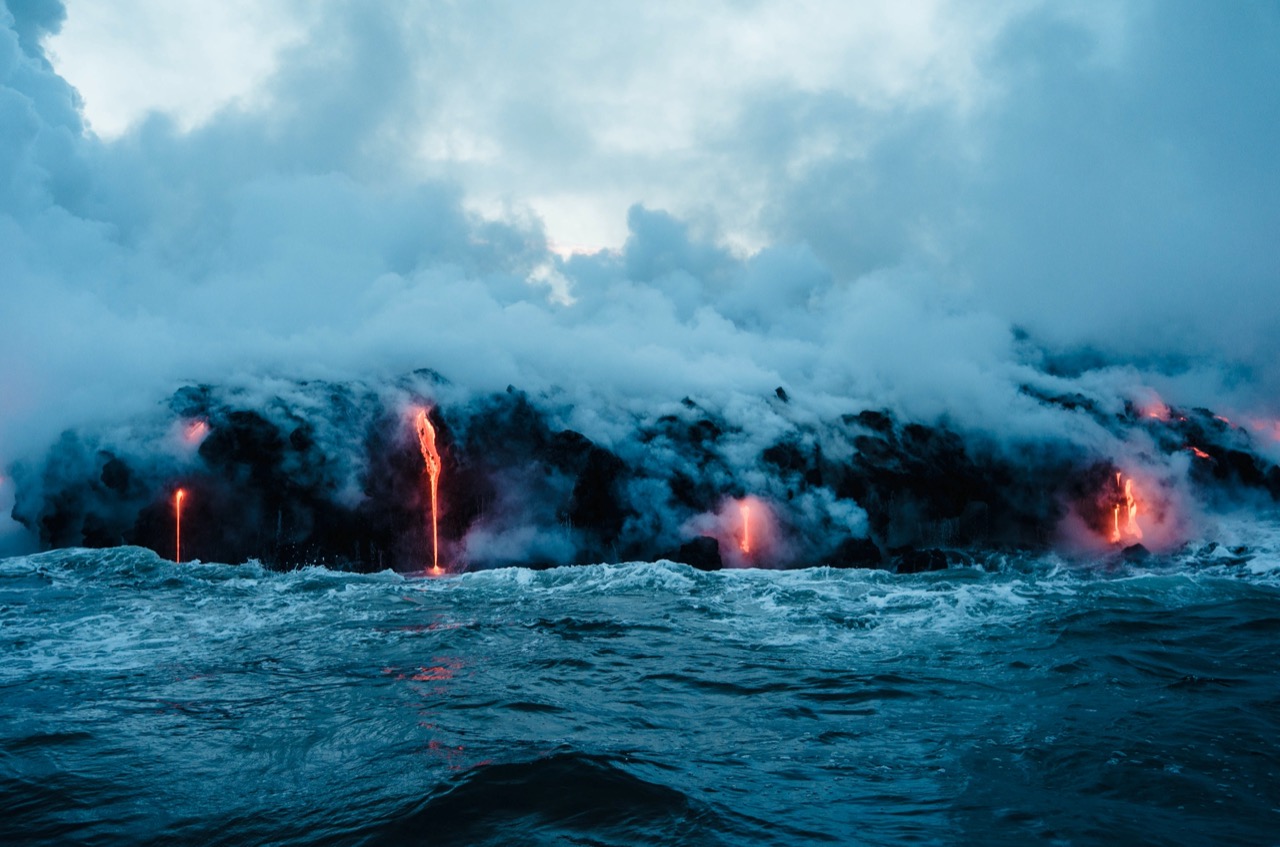 Hawai'i, called the Big Island because it is twice as large as all the other islands put together, offers tourists hundreds of miles of coastline for swimming, snorkeling, and surfing. Covering 4,038 square miles it has diverse terrain including pristine beaches and lush rainforests.
The most popular tourist attraction is Volcanoes National Park which offers guests the opportunity to hike over solidified volcanoes. Currently, there are no active lava flows, but you are still able to see where the lava last flowed in 2018. While on the Big Island, don't forget to see a Luau Show and experience the local food and culture.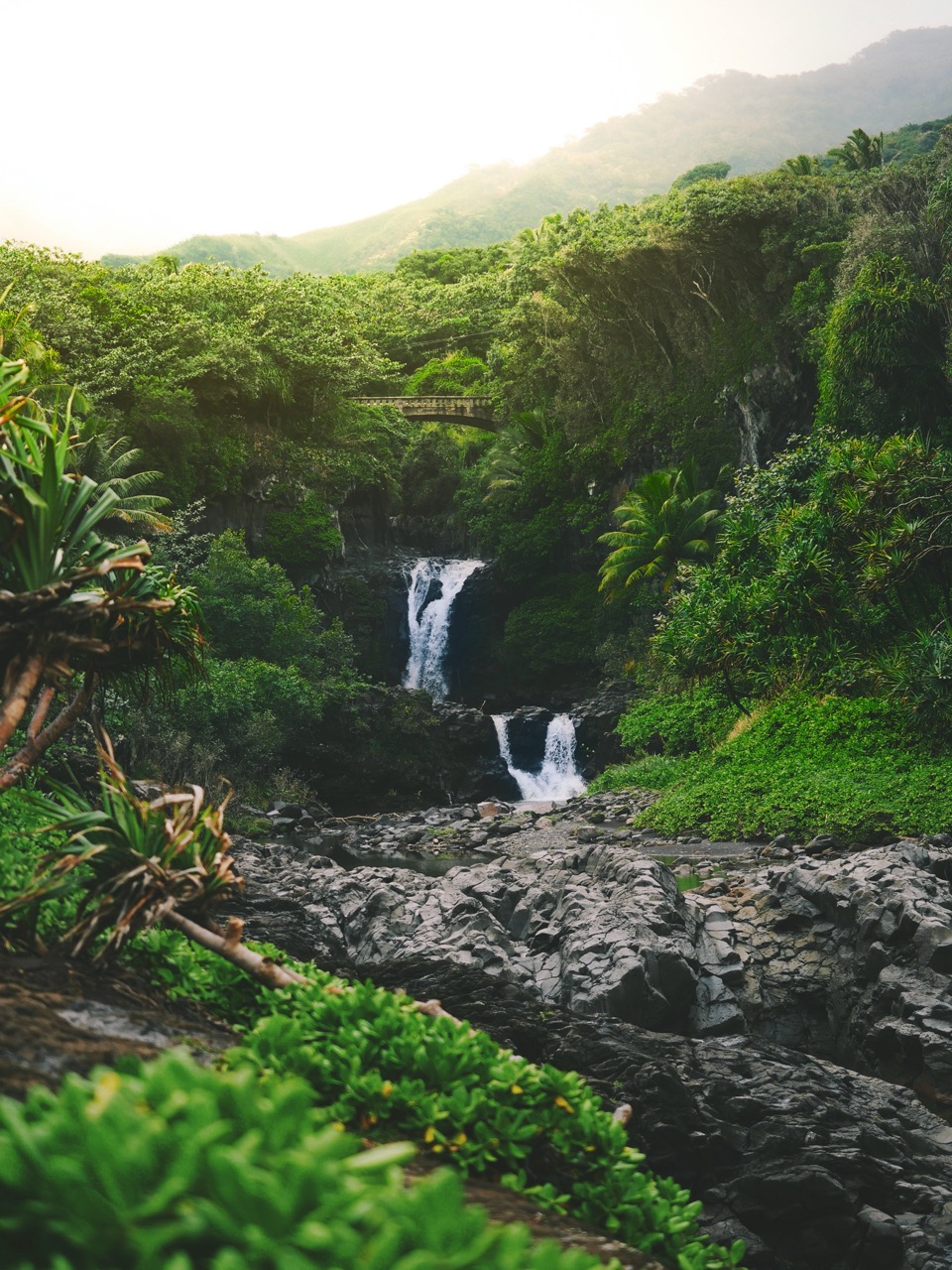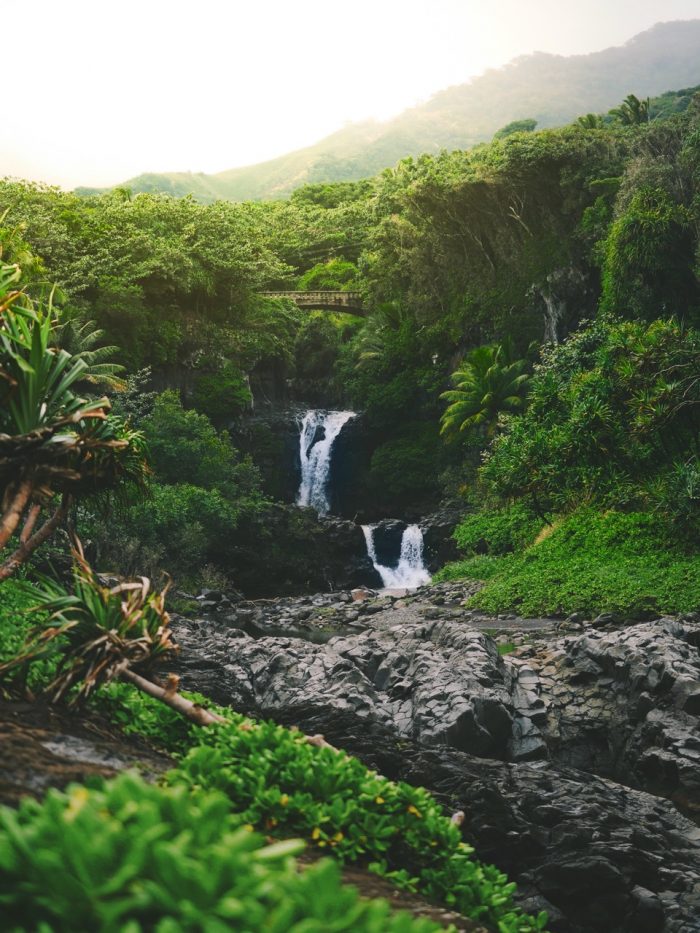 Kauai, the oldest of the islands, is known as the wettest place on earth because it gets an amazing 460 inches of rain per year! That's probably why it is like being in a huge garden of flowers and tropical vegetation. You also may recognize it from the movies. Jurassic Park and Raiders of the Lost Ark are just two that were made here.
You can see a lot of it on the Kalalau Trail which is 11 miles long and leads from Ke'e Beach to Kalalau Beach. If you don't plan to do the whole hike, which is a bit strenuous, at least hike the first two miles as those are the most scenic. If you're not up for a hike at all, this is the best place to take a helicopter tour. See all the lush vegetation and sweeping beaches from a bird's-eye view.
Don't miss the opportunity to snorkel with sea turtles at Tunnels Beach. Its name comes from the lava tubes that are underwater that create tunnels and caves, which are home to the most colorful sea life creatures you will find. The farther out you go, the more sea life you will encounter. Maybe you'll get lucky and a sea turtle will come up top and swim alongside you!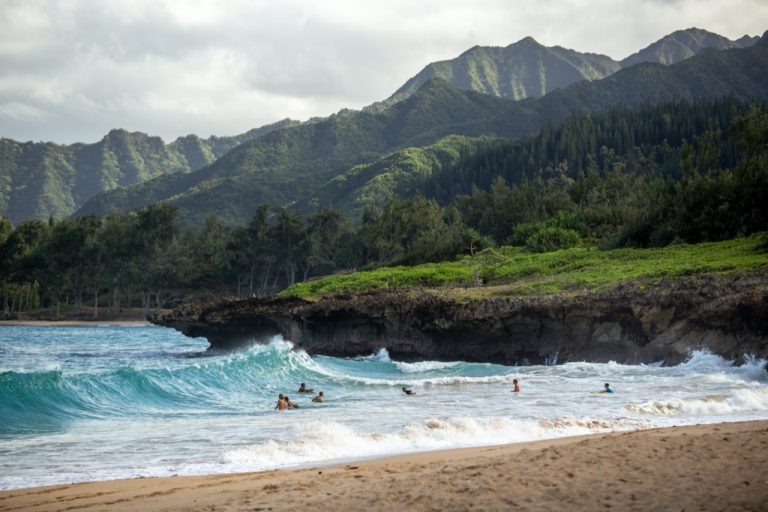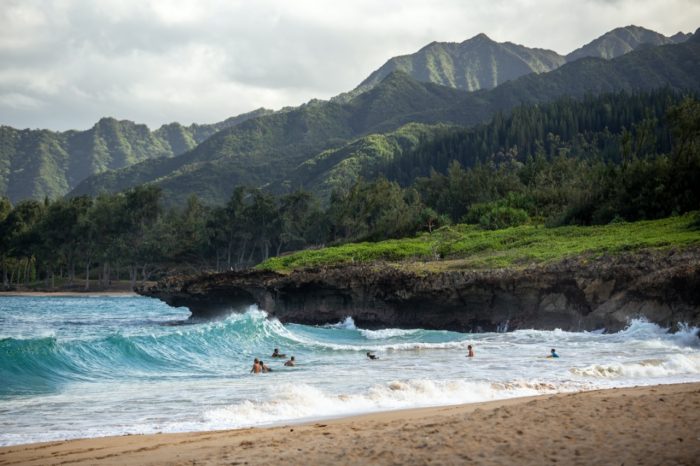 Just a 45-minute trip by ferry is the island of Lanai. Although it is the smallest of the six main islands, it is the largest private island in the world, and luckily, unlike other private islands, guests are free to visit at any time! Also known as Pineapple Island it was home to the Dole pineapple plantation until 1992. If you're looking for a laid-back, quiet respite, this is the island for you.
While relaxing, take a trip to the barren site of The Garden of the Gods. What at first glance might seem like only boulders and dust, you can easily get caught up in the history here. First, if you've ever been curious about what life on Mars would resemble, this is it! You can only tour the 140 square miles by 4-wheel drive vehicle or mountain bike, but you'll see towers, spires, and formations throughout what is called a volcanic rock garden. According to a Hawaiian legend, the dry landscape in this area is a result of a challenge between two priests.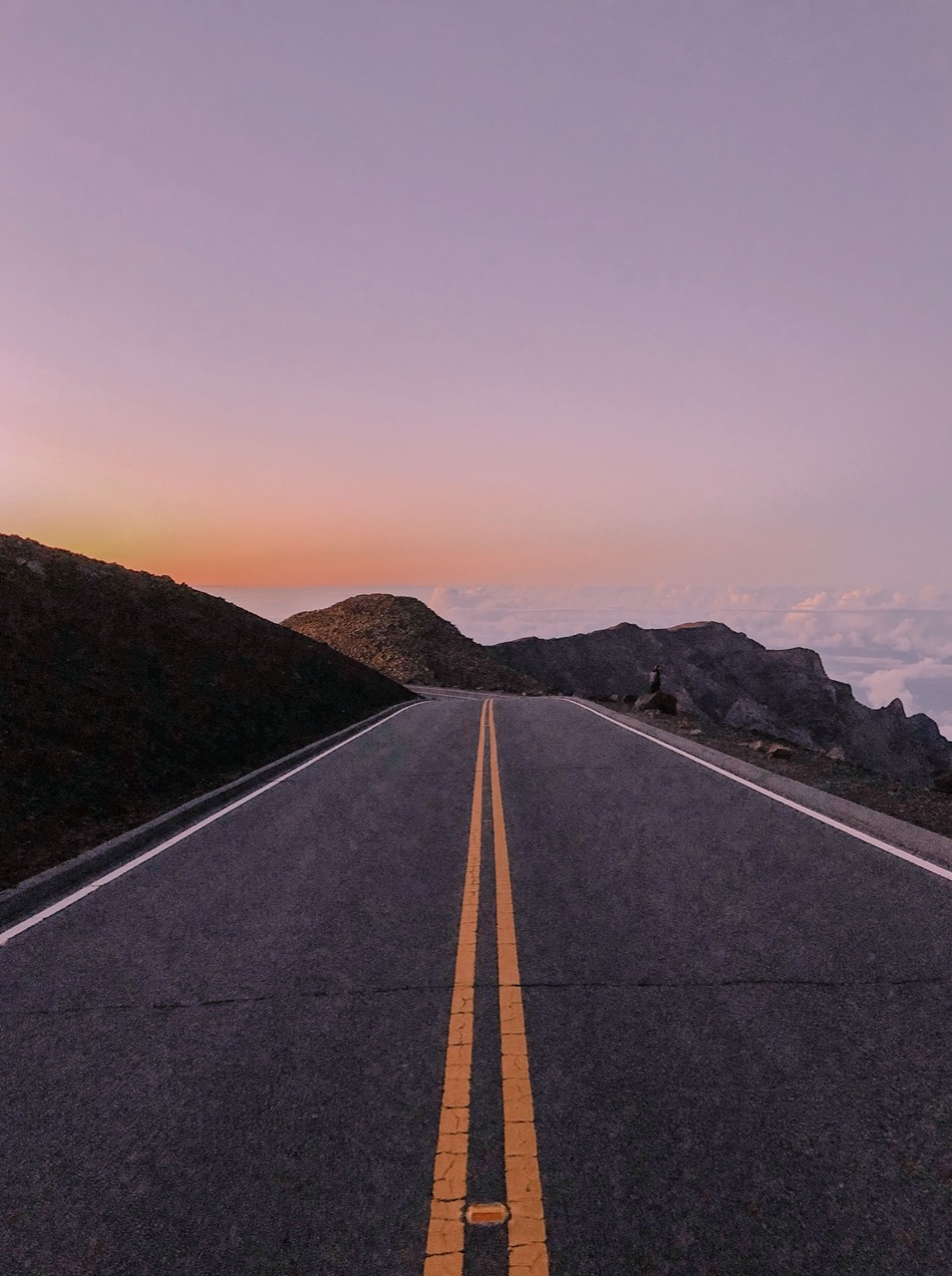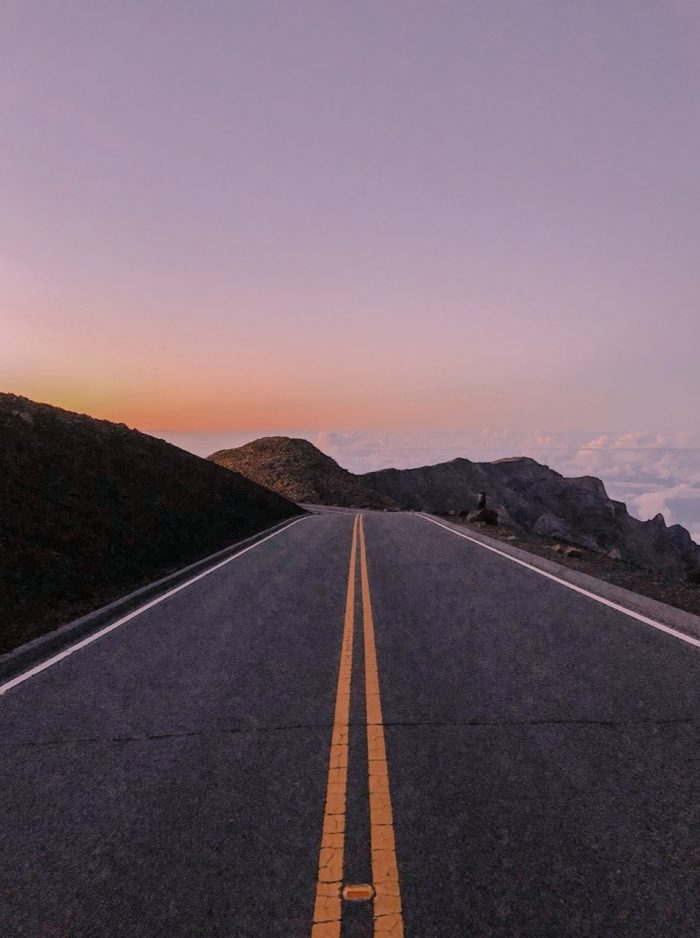 The island of Maui often comes out on top of the "best island" in the world poll (although we think they're all the best.) It has the most swimmable miles of beaches and is a top destination wedding and honeymoon spot. Take a scenic drive along the Haleakalā Highway which covers 10.67 miles of the Haleakalā National Park. The highway starts at the entrance of the National Park and leads to the summit of Haleakalā with views of the island's endless beaches.
It is also the breeding grounds for the Humpback Whale, so it's a great place to do some whale watching. And don't forget to visit Lahaina Town which is known for not only its great shopping, activities, and restaurants, but the great Banyan tree located in the town square said to be the largest tree in the world.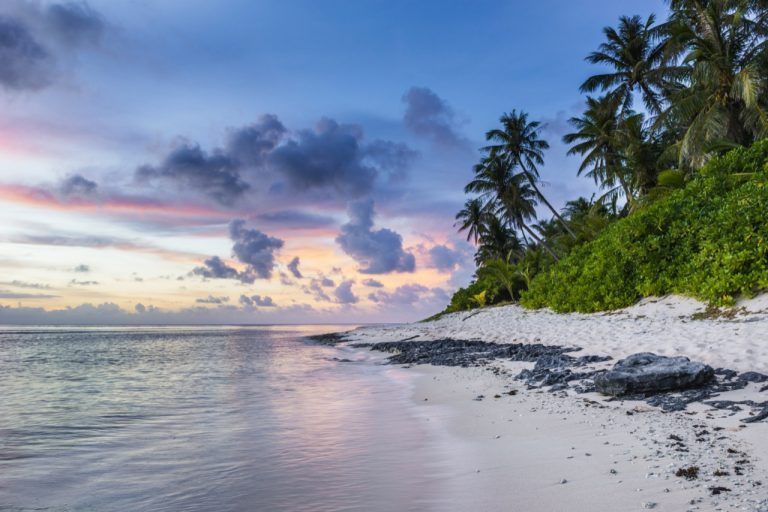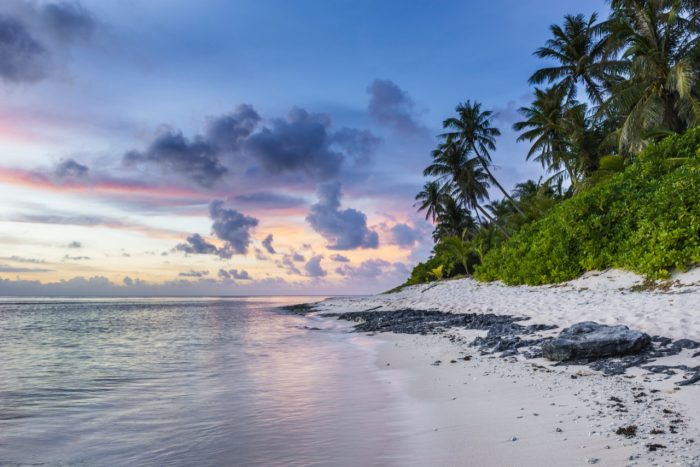 Hop on a short plane ride to reach the island of Moloka'i and its famous white sand beaches. Also known as the Friendly Island, it is said to be the most Hawaiian because 40% of its inhabitants are of Hawaiian descent.
It is also the least developed as well as the least touristy island, but it's a great way to get a feel for what the islands were like back before they grew to the hotspots they are today. No building can be built taller than a palm tree, and since there are so few cars there is no need for streetlights. This is a great island to relax on and unwind from all your other adventures while on the islands.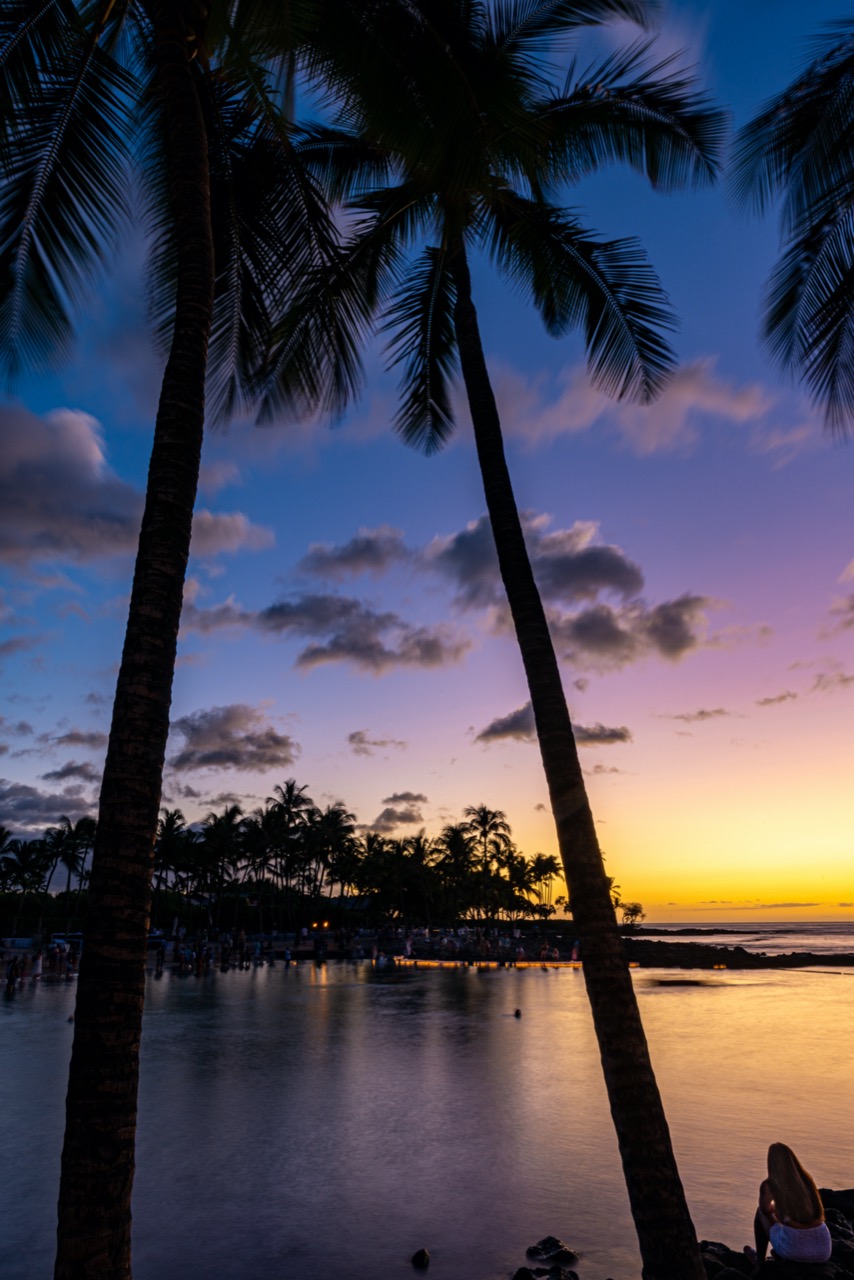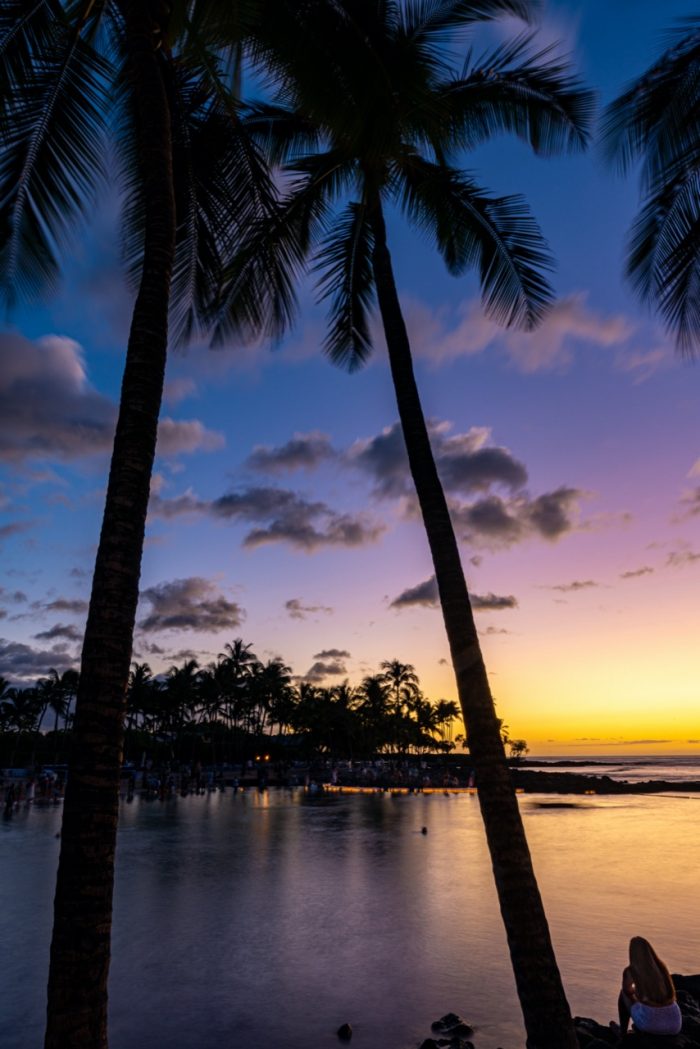 Last but not least, you'll find the world-famous Waikiki Beach (along with 125 other beaches) on the island of O'ahu. If you are looking for the chance to experience spectacular sunrise and/or sunset head over to Lanikai, one of the prettiest areas in O'ahu, and hike the Lanikai Pillbox Trail (don't worry, it's one of the easier trails) and watch the sunrise over the amazing crystal clear water. For sunset, you can take a Sunset Cocktail Cruise from Waikiki, what better way to take in the view than on the water on a cruise?
Most visitors to Hawaii arrive in the state's capital, Honolulu, located on O'ahu. The island has many cultural and historical sites to visit, but none is more moving than the USS Arizona Memorial at Pearl Harbor which honors the 1,177 US sailors and Marines who died in a surprise attack on December 7, 1941, and commemorates the events of that sad day in American history.
Idaho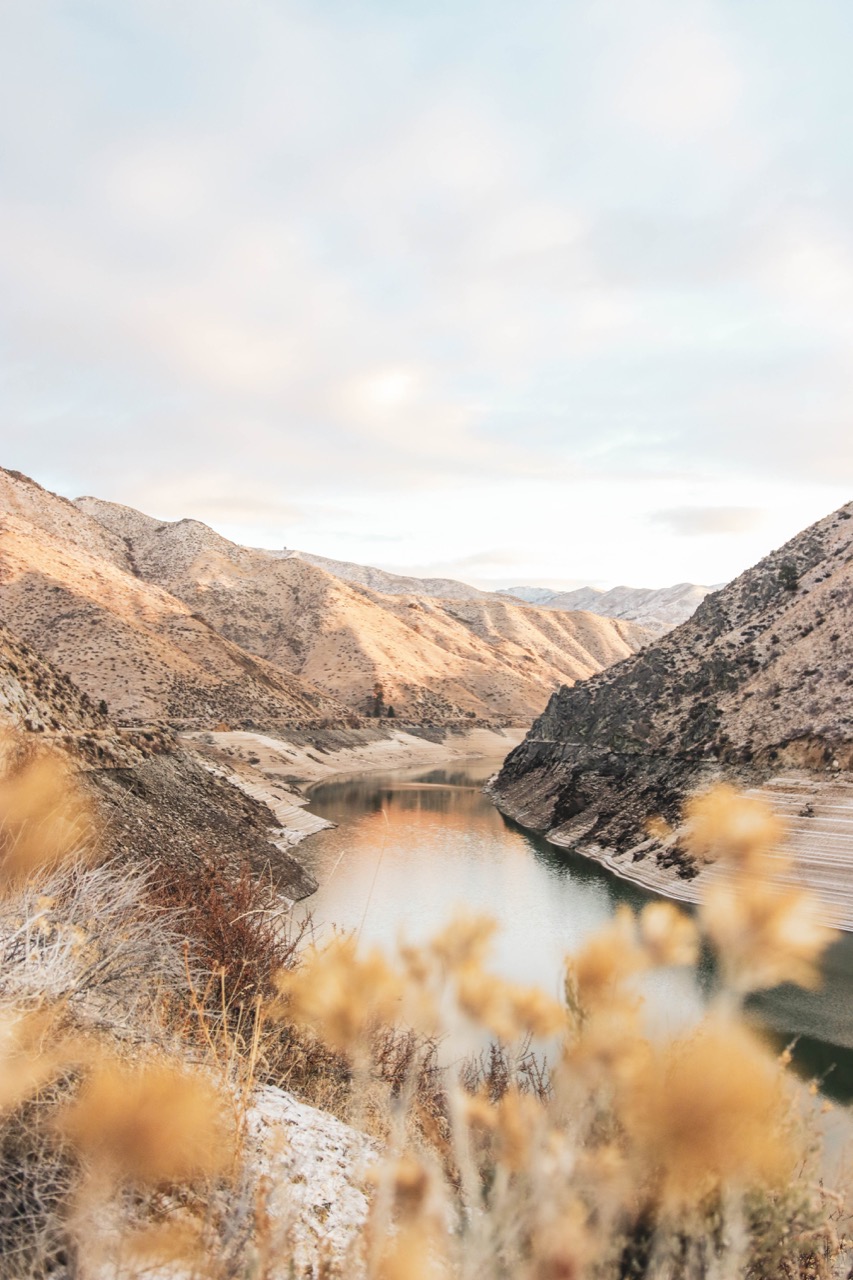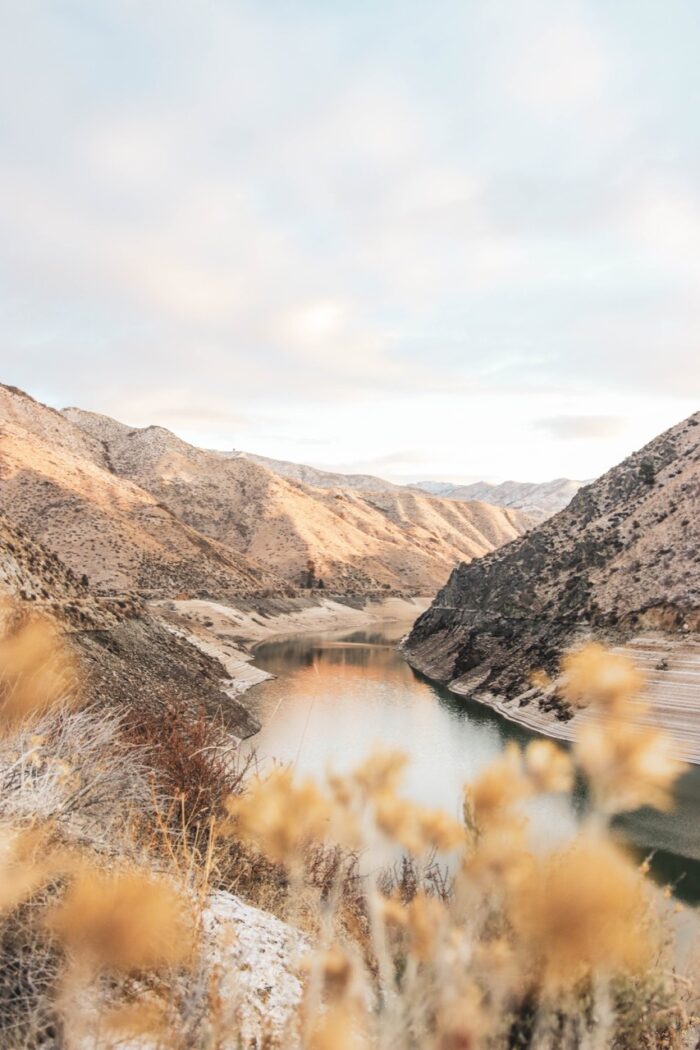 Idaho got its name when mining lobbyist George M. Willing asked Congress to name the new territory after the Native American word for "Gem of the Mountains" and is nicknamed "The Gem State" today. It's an appropriate nickname since it is home to many unusual attractions or hidden gems, that you cannot experience anywhere else. So although Idaho is a great place to visit whether you're an outdoor enthusiast, a garden lover, an art fanatic, or even traveling with kids, we're going to focus on some of the offbeat, quirky, and downright strange sights to see in this Pacific Northwest state.
Ever look closely at a license plate from Idaho? If you have you would know they're famous for their potatoes. They even have a whole museum dedicated to them. The Idaho Potato Museum tells all about the history of their potatoes and potato farming, you can even head to the café to try one of their famous baked potatoes! Don't miss the largest potato chip that was donated by Pringles. And if you like museums, take a trip to Pocatello to visit the Museum of Clean. How can you miss exhibits on cleaning products, vacuum cleaners, and personal hygiene? At the other end of the spectrum is Experimental Breeder Reactor-1 in Arco. The first atomic power plant is now a museum featuring nuclear machinery.
Idaho is also well known for its natural beauty. If you're a fishing enthusiast there's Redfish Lake to catch some trout or salmon, and if you're a skiing enthusiast Sun ValleySki Resort is known as the "birthplace of destination skiing" and ranks high on Forbes World's Best Ski Resorts list. Sun Valley is also home to the Ernest Hemingway Grave where visitors leave coins, flowers, and even liquor bottles in honor of the iconic author. But if you truly want to get off the beaten path tour Custer Ghost Town in Stanley. The once-booming town became deserted after the mining industry dried up, but it is now a historical site where you can tour the schoolhouse, saloon, and other restored buildings.
And last but not least, only in Idaho can you actually visit The Center of the Universe. That's what the small town of Wallace declared itself in 2004 and they have a manhole cover to prove it. The logic was if you can't prove it's not, then it is! Pretty smart marketing by a town of just under 800 residents.
Indiana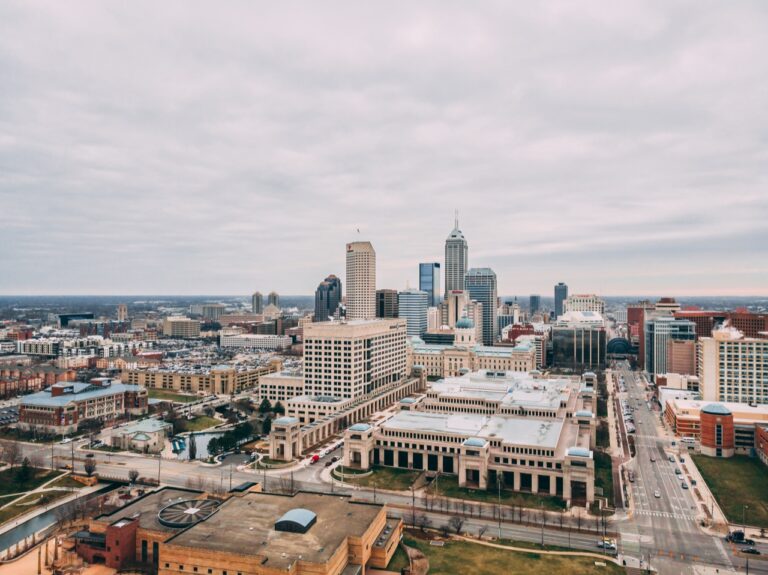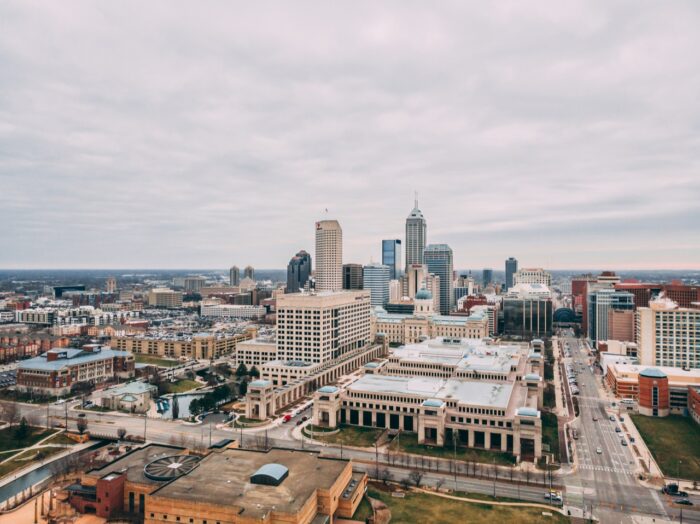 We can't begin our tour of Indiana without a discussion about how and why it is nicknamed "The Hoosier State" and its residents are called "Hoosiers." One theory is it was derived from the poem "The Hoosier's Nest." But what exactly is a Hoosier? Webster's dictionary definition is not very complimentary (let's just say it's awkward). Some believe it can be traced to the Anglo-Saxon word "hoo" which means high or hill. Some say it came from census workers who would call out "who's here?" Still, others say it was used to refer to the men who worked the canals for a man named Samuel Hoosier.
In the state's capital, Indianapolis, you will find Monument Circle in the heart of downtown, a tribute to the soldiers and sailors of the state and a popular spot during lunchtime and its many scheduled events year-round. You can also go to the top of the observation deck for free if you walk the stairs, but it will cost you $2 if you take the elevator.
The Indianapolis Zoo is probably unlike any zoo you have ever visited before. They have a dolphin pavilion, which offers plenty of human-dolphin interaction, up close and personal experiences, and even a 17-foot underwater viewing dome. The zoo is home to over 3,800 animals and more than 320 different species.
Of course, we can't visit Indiana without talking about the Indianapolis 500-mile race, better known as the Indy 500, which is the world's oldest automobile race still operating to this day. The first race was held in 1911 and the Memorial Day annual event attracts upwards of 250,000 fans each year.
Iowa


Iowa, otherwise known as The Hawkeye State (said to have come from the Indian scout Hawkeye in James Fenimore Cooper's The Last of the Mohicans) is bordered by the Mississippi River to the east and the Missouri and Big Sioux Rivers to the west. And in between are some pretty cool sights to see, history to discover, and fun facts to learn.
In the top three agricultural producers in the United States (corn, soybeans, and pigs), the capital city of Des Moines has been host to an annual State Fair since 1954 every August that attracts more than one million visitors each year. And every year since 1911 has seen a cow sculpture using more than 600 pounds of butter. For reference, that's enough to butter 19,000 pieces of toast. And speaking of toast, Des Moines is also the birthplace of the inventor of sliced bread, Otto Rohwedder.
The capital city has plenty to offer its visitors the rest of the year, and food is one of them! Foodies from all around the world come to visit Des Moines' food scene. A Food & Wine article points out all the cool places to eat and drink around town, including cheese bars, dessert shops, breweries, and even the best convenience store pizzas. And if you need to walk off all that food, head over to the John and Mary Pappajohn Sculpture Park a 4.4-acre trail around the downtown area featuring sculptures by 25 different artists and touted as one of the best places to take pictures!
In your travels down the coast don't forget to stop in to visit Cedar Rapids, a hub of art and culture. Another great side trip is to Iowa City for a visit to the University of Iowa, ranked as one of the top 5% of universities in the United States. It has both natural history and art museums, but we love the fact that the trampoline was invented here by gymnast George Nissen. If you feel inspired, the city has several "air parks" for you to try out your tumbling skills.
Kansas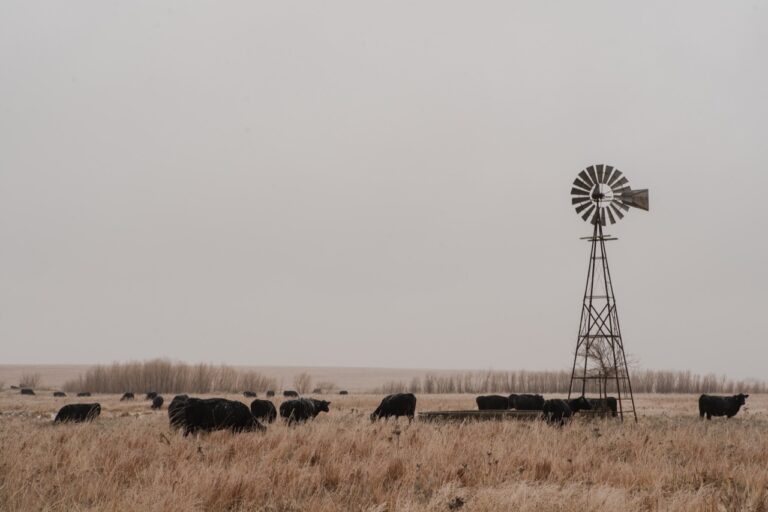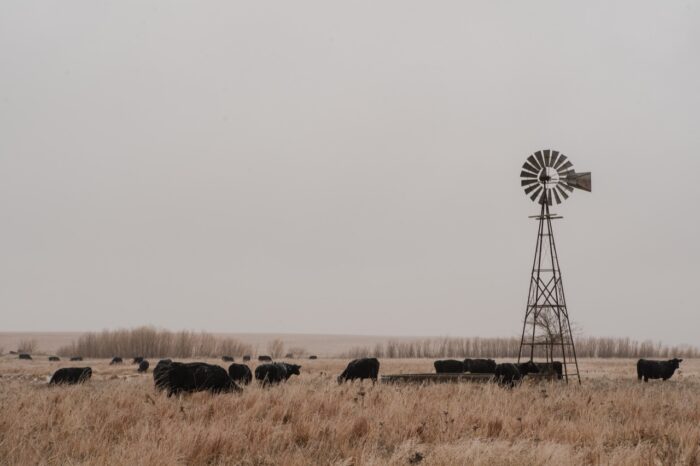 Kansas, otherwise known as "The Sunflower State," (you can see fields of the state flower throughout), is a midwestern state that has both bustling cities and cattle-filled farmland. Kansas is one of the nations leading agricultural states, which is where it gets its second nickname — "The Wheat State." So tap your ruby slippers together three times, and let's go explore Kansas. 
Starting in Topeka, a visit to the state capital building is a great place to explore. A free tour of the building includes a 296-step climb to a cupola to get an amazing view of the town (so your ruby slippers might not work here.) From there you might see Lake Shawnee, a popular fishing, boating, and swimming area often rated the top destination spot in Kansas. When you want to get out of the water, check out the Evel Knieval Museum dedicated to the daredevil whose death-defying stunts made him an American icon.
Wichita is the state's largest and most populated city, and there is plenty to do here. Botanica, The Wichita Gardens, originally opened in 1987 with four gardens, today covers over 18 acres of land and features over 4,000 species of plants. The Garden also includes an aquatic collection, a butterfly garden, a greenhouse for tropical plants, more than 30 types of Junipers, a massive peony collection, and rock, rose, Shakespearean, woodlands, and sensory gardens. Other tourist attractions include the Museum of World Treasures, Sedgwick County Zoo, and Old Cowtown Museum which recreates life in Kansas in the 1800s. You and the kids can interact with the "citizens" of this old western town by visiting a prison, grabbing a drink at the saloon, or even getting a haircut at the barbershop!
A stop in Kansas City should begin with a Trolley Tour so you can become familiar with all it has to offer. The KC Speedway hosts several NASCAR events each year and has hotels, a casino, and entertainment when there are no races to attend. Sea Life is an aquarium that not only features thousands of marine animals but is also a breeding facility helping to combat extinction. And the kids will love their interactive exhibits while they learn about these fascinating creatures.
Kentucky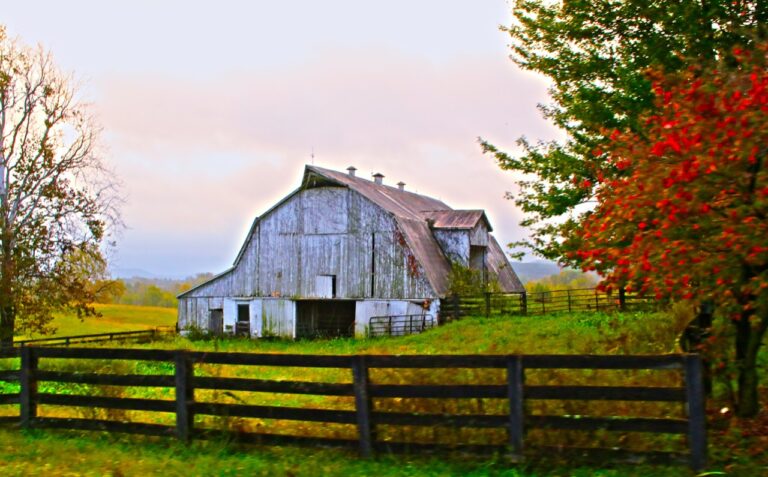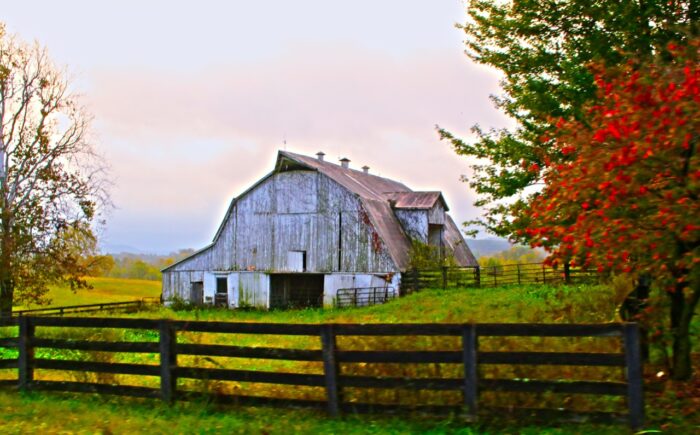 Kentucky, otherwise known as the "Bluegrass State" (for reasons unknown) is a Southeastern state known for horse racing, the Louisville Sluggers, moonshine, fried chicken, and more bourbon barrels than residents. Post-It notes were also created in Kentucky, and are still solely manufactured there too. And the famous "Happy Birthday" song was born itself in Kentucky by two Louisville sisters.
Lexington, a picturesque town with plenty to do, is one of the top destinations when visiting Kentucky. Every year, to kick off spring activities, Masterson Station Park holds a Kite Fest. You can try your hand at decorating your own kite before flying it in the air, participate in family-friendly activities, and even apply sunscreen…all for free! If you are visiting during early June, boogie your way over to the Festival of the Bluegrass where banjos, guitars, and violins entertain long into the night. The festival has been held by local Kentucky families for the past 46 years on a single-stage setup. While a large line-up of American and International musicians play on the stage, you can also enjoy magic shows, browse the hand-made crafts, and enjoy local cuisine from food trucks.
Louisville is home to what is billed as "The Most Exciting Two Minutes in Sports" or "The Run for the Roses" the Kentucky Derby, a world-famous horse race held at Churchill Downs. The race has been held uninterrupted since 1875 and is usually held on the first Saturday in May, preceded by two weeks of festivals to celebrate everything horseracing. But Louisville isn't just bats and horses. The city is a cultural haven with museums, restaurants, indie music, and festivals throughout the year. And don't forget to have lunch or dinner on the Belle of Louisville, the oldest Mississippi-style steamboat river cruise.
Kentucky is a place to enjoy the great outdoors, and there are parks, waterways, and nature preserves throughout the state. But for a different kind of "natural" experience, check out Mammoth Cave National Park, the longest cave system in the world. Over two million people visit its 405 surveyed miles each year. You can either explore its electrically lit, fenced walkways, or if you're feeling adventurous crawl along muddy passageways with a lantern. Either way, don't miss this tour.
Louisiana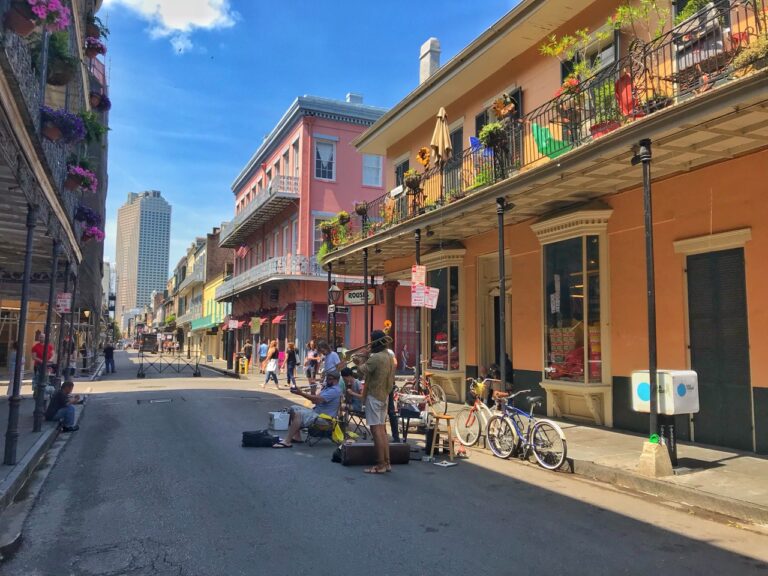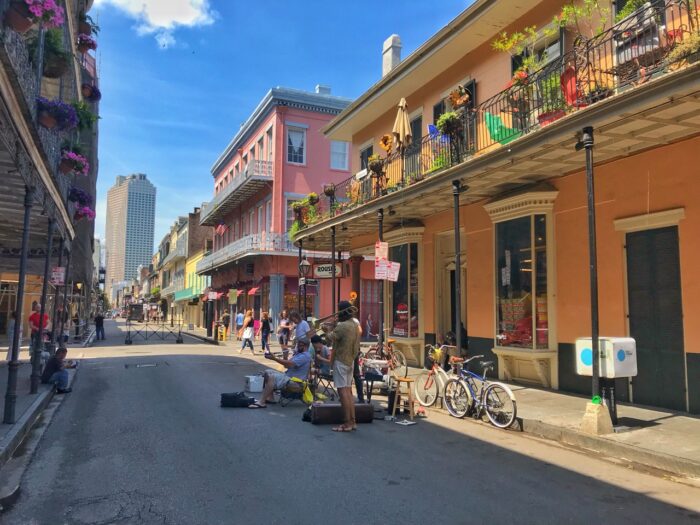 "Louisiana – Feed Your Soul" is the state's newest tourism slogan, and they're not just talking about food. Sure, sampling cajun and creole-inspired cuisine is a must for visitors. Likewise, as the birthplace of jazz, zydeco, and swamp pop (to name a few of the musical genres you will likely hear) your "soul" appetite will also be well fed. But while most of us are familiar with both the food and music associated with the annual Mardi Gras festival that brings thousands of partying tourists to Louisiana, there is so much more this southwestern state located on the Gulf of Mexico offers. We hope you're ready to come along for an exhilarating tour around Louisiana!
Maine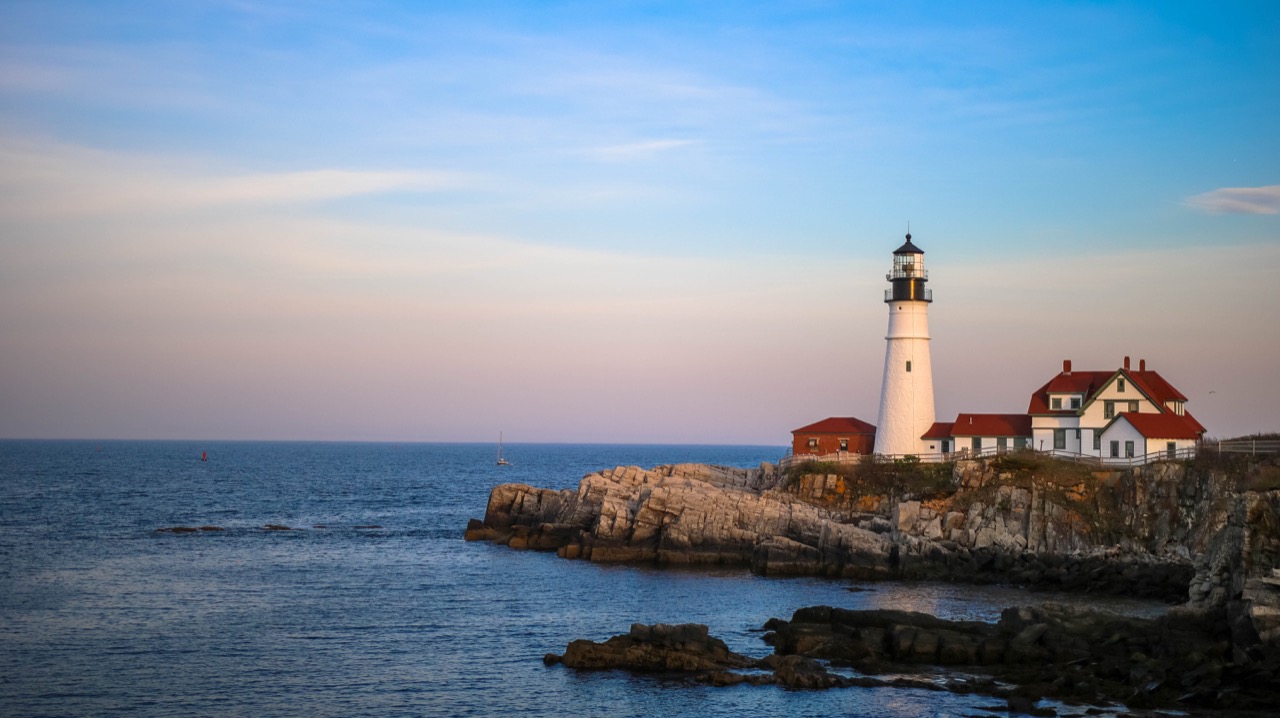 Sure, our northeasternmost state, Maine, has plenty of scenic beaches, national parks, and historic cities, and we'll get to all of it. But we're going to start (and end) our tour with food! And since Maine has lots of maritime history, we'll start with lobster, or "lobstah" as it's pronounced around these parts. About 90% of lobsters harvested in the U.S. are from Maine, and that's why you'll find a "shack" serving these crustaceans just about everywhere in the state. That's because the waters around Maine are the perfect temperature for lobster breeding. So whether you like them fresh off the boat, in a clambake, on a buttered roll, or steamed, don't leave without trying one (or two).
With more coastline than California ( 3,478 miles) you are sure to enjoy a day at the beach. Old Orchard Beach is one of the busiest areas, day and night, surrounded by tons of water activities, a historic pier lined with restaurants, gift shops, and bars, and even an amusement park close by. Ogunquit Beach, named by the indigenous Abenaki people meaning "beautiful place by the sea" boasts three miles of dunes, seagrass, and super soft sand that you won't want to miss. When you need a little break from the sun, you also won't want to miss taking a tour, either by boat or bike, of the plentiful lighthouses that dot Maine's beaches.
With names like Bangor, Kennebunkport, and Penobscot, Maine's tourist destinations are enjoyed by thousands of visitors each year who soak up both the sun and all the splendor the state has to offer. And for those who like to shop, Maine has that covered too. The outlets in Kittery are a favorite, and if you love LL Bean, its flagship store in Freeport never, ever closed (until recent events!)
You can't leave Maine without stopping into a local bakery to try one of their donuts. Did you know it's the birthplace of the donut hole? Legend has it that in 1847 16-year-old Hanson Gregory was working as a crewman on a lime-trading ship. The men aboard the ship would always fry the dough in diamond shapes or long strips, but the dough would never fry correctly. That's when Gregory came up with the idea to cut a hole in the middle for even frying, and the rest is history!
Maryland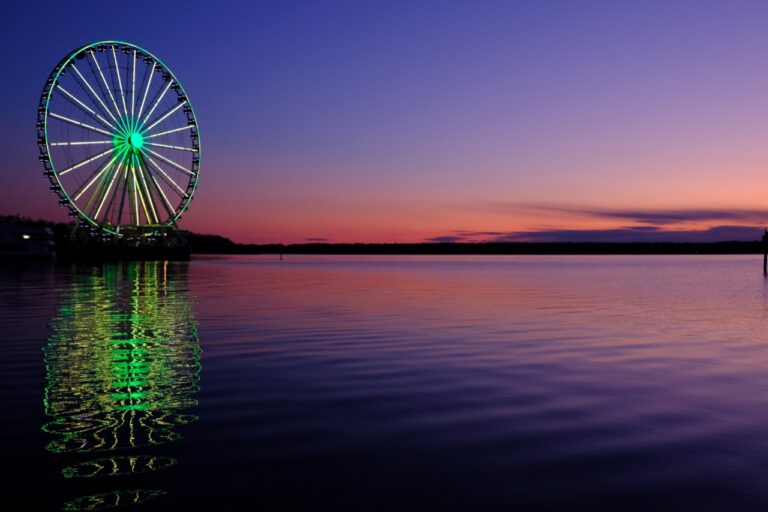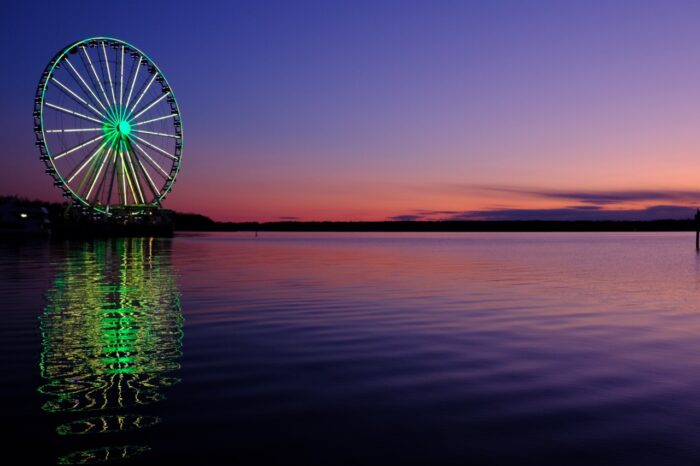 There's a lot of history throughout Maryland, so if you're interested in visiting colonial towns, national shrines, and military sites, you've come to the right place. The state capital, Annapolis, was once the capital of the U.S. and you can get a sense of its proud history by taking a tour of the State House. While in Annapolis you can also tour the U.S. Naval Academy which has been training and educating men to become naval officers since 1845. It wasn't until 1976 that women were admitted, with 81 inducted that year into the Class of 1980! Another must-see for history buffs is Fort McHenry, where Francis Scott Key was inspired to write the Star-Spangled Banner. You can also honor the fallen at the Antietam National Battlefield, the site of the bloodiest battle of the Civil War.
Maryland has been called "America in Miniature" because of its varied landscape. If you're interested in hiking, biking, or mountain climbing there are the Allegheny, Blue Ridge, and Monadnocks Ranges. You can paddleboard around the waters of Janes Island, go rafting down the Youghiogheny River, or camp on a deserted island. If it's an outdoor adventure you're looking for, Maryland has it.
Speaking of outdoor activities, Maryland's biggest tourist attraction is the waters of the Chesapeake Bay and all they have to offer. Located in Prince Georges County is the National Harbor, an oceanfront resort with more than 40 restaurants, 160 shops, art surrounding its 350 acres, a Ferris Wheel that brings you 180 feet in the air, and of course plenty of water activities for the whole family. You can even take sail on a pirate ship!
Ocean City is a summer vacation hotspot attracting over 8 million visitors each year! Obviously, beachgoers love it here. And there are three miles of boardwalk that keeps the fun going after the sun goes down with rides, amusements, restaurants, and music. Named America's best boardwalk by The Travel Channel, you can also rollerblade, bike, or take the tram along the wooden path.
Massachusetts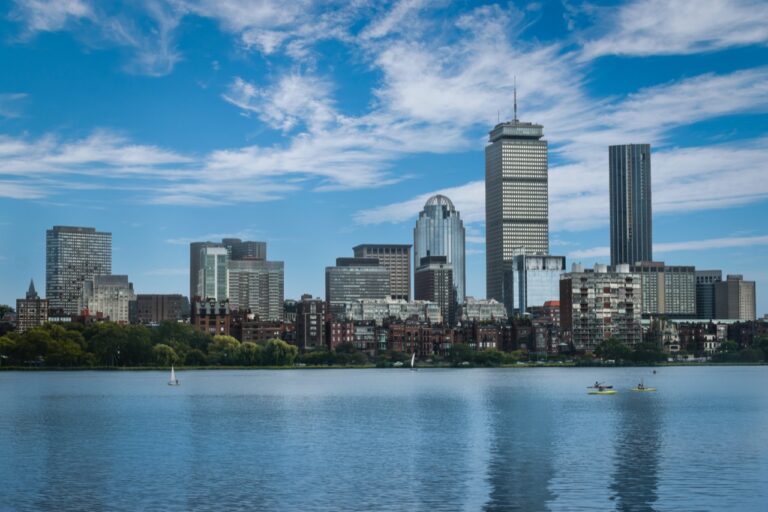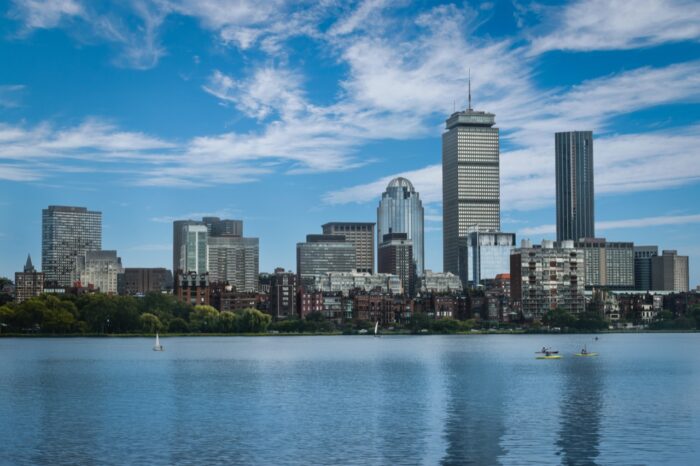 Although Massachusetts is technically a commonwealth, and we will recognize it as such, we are still including it in our state guide! Technically, there is no difference, but we will still recognize it for its official name. Although Massachusetts was the sixth state to join the Union, it can claim a lot of firsts that happened here: the first state to get a zip code, the first public park (Boston Common), and the "First Thanksgiving" celebration! The size of Massachusetts is small, but the areas that make up the state are so diverse in both the landscape and appeal that each offers unique reasons to visit. Whatever you're looking for, we think you'll agree the Commonwealth of Massachusetts is one great place to explore.
The western part of the state is known as The Berkshires, a term given to the area by locals referring to the mountains throughout the region. The small towns and villages of the Berkshires are a popular destination. In the summer you can catch the Boston Symphony Orchestra in concert at Tanglewood and then sit on the deck of The Red Lion Inn in Stockbridge and enjoy a cocktail. During the fall months, you can visit the Norman Rockwell Museum or enjoy farm-to-table cuisine when you've finished enjoying the beauty of the foliage that surrounds you. In the winter you can enjoy skiing, snowboarding, sledding, snowshoeing, ice skating, and more at one of the many resorts in the area.
On the completely opposite end of the spectrum, as well as the opposite side of the state, is Cape Cod, a stretch of a peninsula extending into the Atlantic Ocean that is a beach lover's paradise. The population of the 65-mile area swells to over 500,000 during the summer months as tourists flock to 559.6 miles of coastline offering warm tidal pools to relax in, barrier beaches for surfers, and everything in between. Its famous sand dunes, lighthouses, and sunsets are all sights to see. And you can easily get to Martha's Vineyard or Nantucket for either a tour or stay on either of these quaint islands.
In between the mountains and ocean, take a trip to central Massachusetts. Springfield has always been known as the town that "everyone has been through, but no one has been to" but that's changing. MGM Springfield is only a couple of years old and filled with activities from slot machines to exhilarating nightlife, and even a delicious steakhouse from season 14 of Hell's Kitchen winner, Meghan Gill. Speaking of amazing food, if you find yourself in Springfield in the months of September-October make a stop at the Big E, billed as "New England's Great State Fair". While you will find rides, games, and vendors all around the 175 acres of the fairground, you will also find "houses" dedicated to each state in New England, letting you experience life in these states, and even try some of the best food from them as well! Every year, over 1.5 million people attend this fair over the 17 days that it is open! Don't leave the fair without getting "chowdah" from the Massachusetts house.
We can't end our tour without visiting the capital, Boston, arguably the most popular city in the state. From sporting events to shopping, cultural attractions to food and drink, there's no end to the fun in this city! Watch the Boston Red Sox play a home game at Fenway Park, which they've been doing since 1912. Tour one of its top schools, such as Harvard, MIT, Boston University, and Berklee College of Music, just to name a few, and see the incredible museums and exhibits they house. Enjoy the beauty of its public parks and the splendor of its seaport, where you can take a harbor cruise, visit a world-class aquarium, or tour a replica of the Boston Tea Party Ship!
Michigan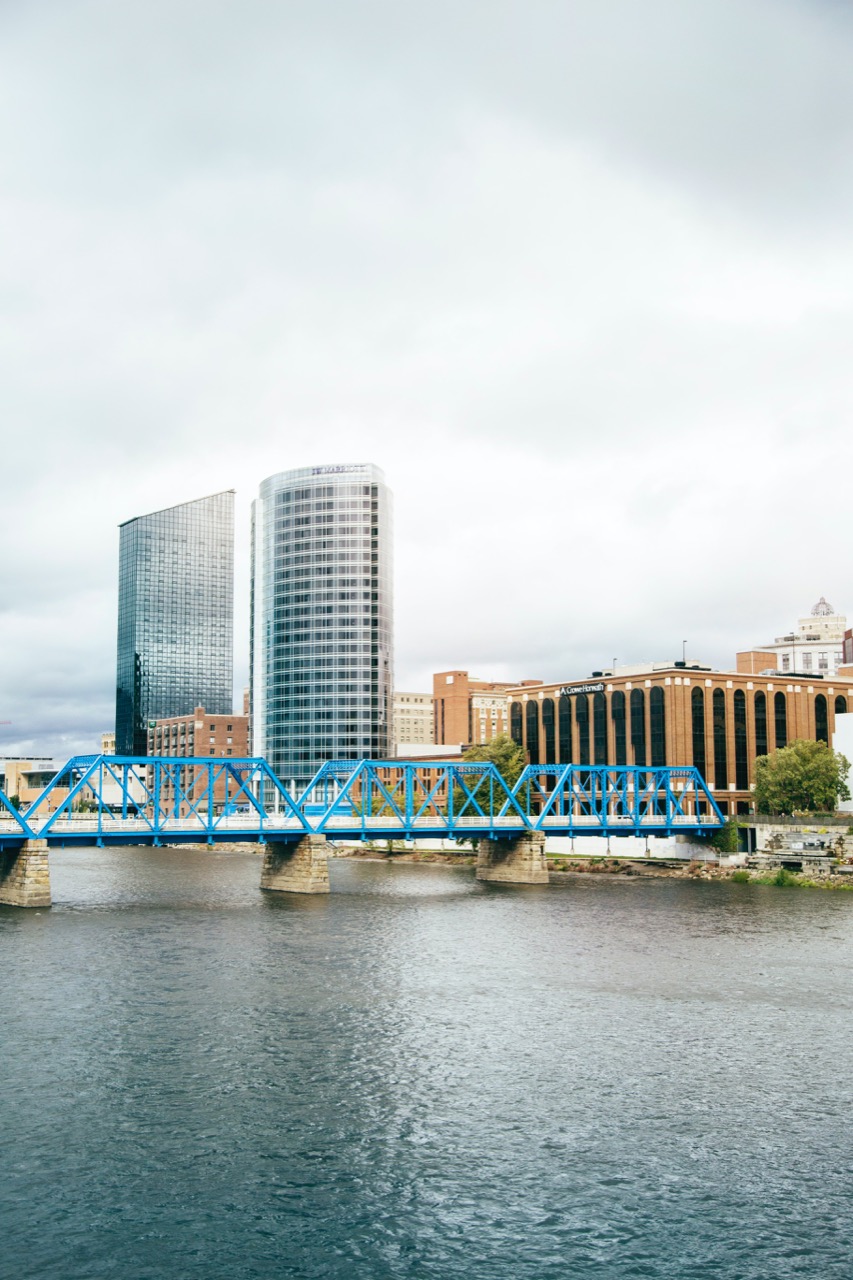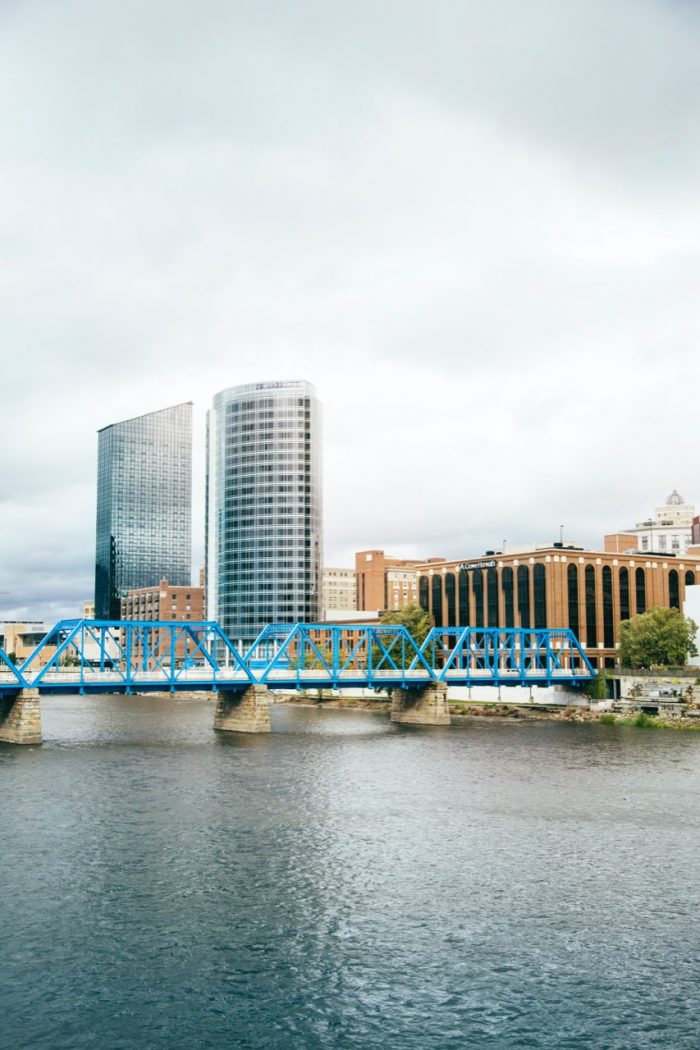 Michigan, known as the "Great Lakes State" because it is surrounded by four of the five great lakes, was always an easy state to remember in geography class because it's shaped like a mitten! Michigan also has the longest freshwater coastline in the United States, making it a very popular destination during the summertime. The Upper Peninsula (called the UP) is a popular region for tourists who flock to its 150 waterfalls and heavily forested areas for outdoor recreation in one of its many state parks. While there you can take a boat tour of the Soo Locks, the largest waterway traffic system on earth that allows ships to travel between Lake Superior and the other Great Lakes.
Travel to Western Michigan and check out Grand Rapids, the state's second-largest city. It has a cool vibe, most likely helped by the many breweries it is home to as well as the Frederik Meijer Gardens & Sculpture Park. The largest city, Detroit, is in Southeastern Michigan which is the center of the auto industry in the US as well as the world-famous Detroit-styled pizza. Make sure you get a slice or two! Or visit the sprawling city of Ann Arbor, home to the top-ranked University of Michigan. The fourth area, Central/Mid Michigan, includes the capital city, Lansing, and also what is arguably Michigan's biggest tourist attraction, Frankenmuth. An entire Bavarian Village where the storefronts look like gingerbread houses, over 3 million visitors come to enjoy its family-style fried chicken and the world's largest year-round Christmas ornament shop.
It is said that you can tell a true Michigander by the way they answer the question, "So, what part of Michigan are you from?" A native will hold up their palm and point to the part of the "mitten" they come from. But there are other ways to tell a true Michigander. For instance, Coke or Pepsi is not important. Here it's a competition between Vernors, the oldest brand of ginger soda, and Faygo Pop with 50 flavors still made in the original factory from 1935. But the true giveaway of a native of this northern state? If it's above 30 degrees, they consider that shorts weather!
Minnesota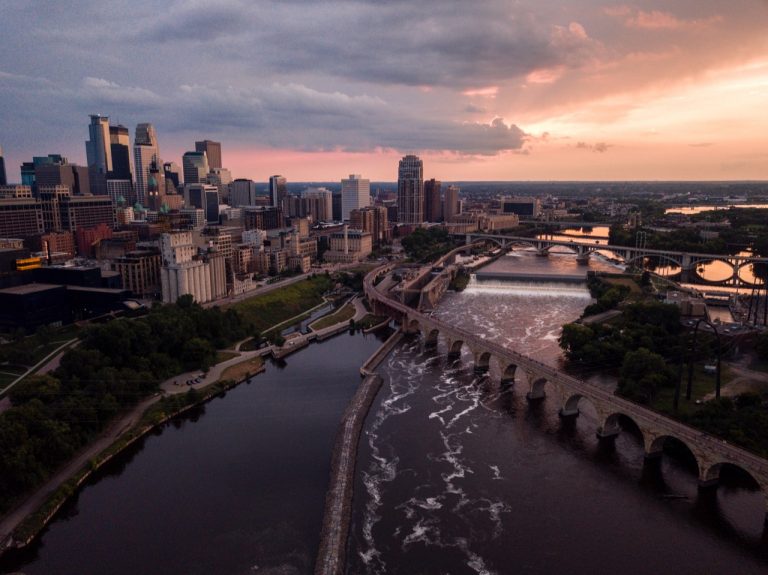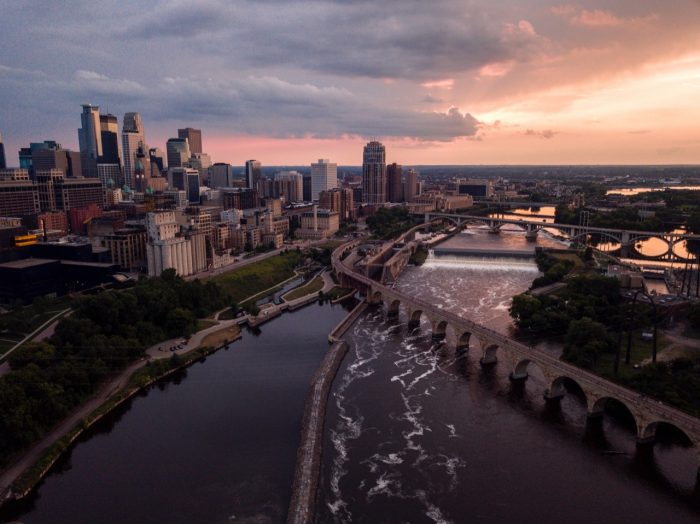 Minnesota's current tourism campaign slogan touts "True North, more than just a compass point." So what's the meaning behind it? Sure, True North is an imaginary line drawn on the Earth's surface pointing to the North Pole, but in this sense it's the striving for ideal happiness, finding your direction in life, and proceeding on the right course to get there. Minnesota Governor Tim Walz proclaims that not only are visitors welcome in his state but after seeing all the state has to offer you might even end up staying. There are distinct regions throughout the state, each offering some unique attractions. So grab a compass and let's take a tour around Minnesota.
If your idea of happiness is the great outdoors, the Northwest is a great place to start. Over 10,000 lakes, rivers, prairies, and forests make up most of this section offering peaceful solitude while camping, fishing, or just communing with nature. Legend has it that Paul Bunyan and his blue ox Babe created all those waterways with their footprints, and you can snap your picture with larger-than-life statues of them in Bemidji. If you're into hiking or at least want to be, Bowstring State Forest has 51 hiking trails all with different skill levels. The trails equal 107 miles to get different views of the area. In addition to hiking, Bowstring also offers guests boating, fishing, hunting, swimming, and camping at Cottonwood Lake and Moose Lake Campgrounds. 
The central portion of the state is as diverse as it is large. Parts are referred to as God's Country, due to the high concentration of farmland. At the other end of the spectrum, the Metro area includes the Twin Cities which are densely populated with more than half of the state's residents. If you're looking for some great shopping finds head over to the Mall of America in Bloomington. The mall was opened in 1992 and is the largest mall in the US with 4.2 million square feet. Approximately 40 million people visit this mall every year to shop around the 500+ stores located in this mall. So make sure to wear your walking shoes this day, you're going to need them!
Mississippi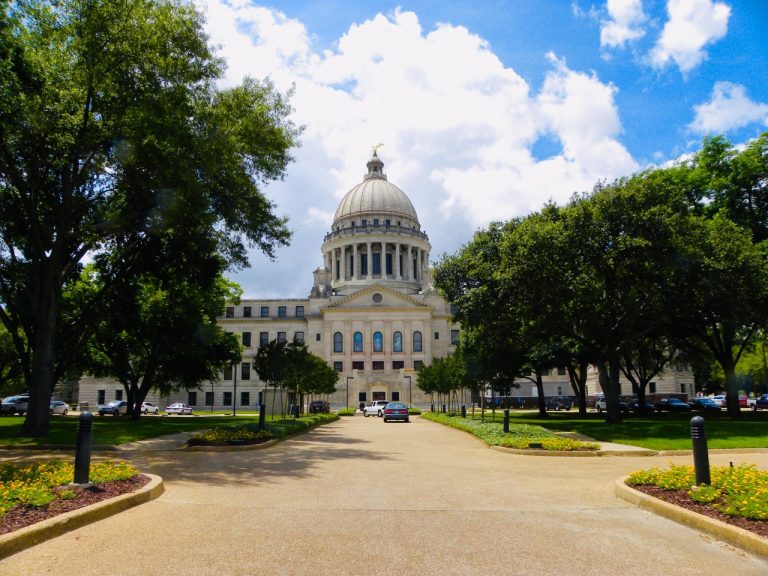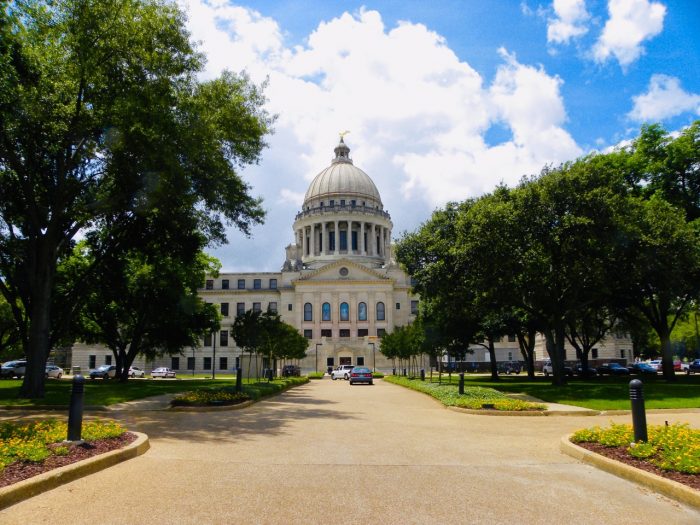 Next up, we are touring the state of Mississippi. It's okay, we know in your head you read that as Miss-iss-i-ppi, we did too! Known as "The Magnolia State" for its stunning blossoming trees and fragrant white flowers, you are sure to be greeted by both as well as other natural beauty, historic sites, music, and plenty of Southern Hospitality on a visit to the state!
Jackson is not only the capital but also the largest and most populous city and a great place to learn about the history of Mississippi. Start at the Old Capitol Building which was built in 1839 but is now a museum featuring artifacts and government-related exhibits since the new State Capitol building was completed in 1903 and also open for tours.
If you're a music lover (and who isn't) you will find lots of interesting places to listen and learn about the musical history that began right in Mississippi. Sure, Elvis Presley fans have toured Graceland in Memphis by the millions, but did you know the iconic singer was born in Tupelo and you can visit his birthplace? And the state is a Who's Who of those who made the blues famous. There's the BB King Museum in Indianola, the Rock & Blues Museum in Clarksville, and the GRAMMY Museum in Cleveland where you can learn all about the legends of the musical genre.
Of course, Mississippi also has attractions for those whose tastes are less musical and more historical. The Vicksburg National Military Park is a must-see for Civil War buffs. You can take a guided tour of a battlefield and learn the history of the time through the memorials that dot the landscape, as well as take a tour of the USS Cairo, the only remaining example of a City Class ironclad gunboat.
If architecture is more to your liking, there are stunning examples of antebellum mansions that offer tours. There's the Beauvoir Estate in Biloxi, or Stanton Hall and Rosalie Mansion in Natchez, all giving visitors an up-close look of the opulent furnishings, artwork, and landscaping of these majestic homes. For a more somber but certainly worthwhile experience, you can visit the Civil Rights Museum in Jackson which features eight interactive galleries that share the stories of those who started the movement for the fight for equality in our nation.
Of course, no tour of Mississippi is complete without a shout-out to the River that bears its name. Although it runs through 10 states and conjures up images of life on a riverboat as told by Mark Twain, it makes up most of the state's western border and can be seen from many vantage points along the way. There's riverboat gambling as one way to enjoy it. Kayaking is another great way to experience it. But for the really adventurous you can take the 444-mile Natchez Trace bike path all the way to Nashville, Tennessee!
Missouri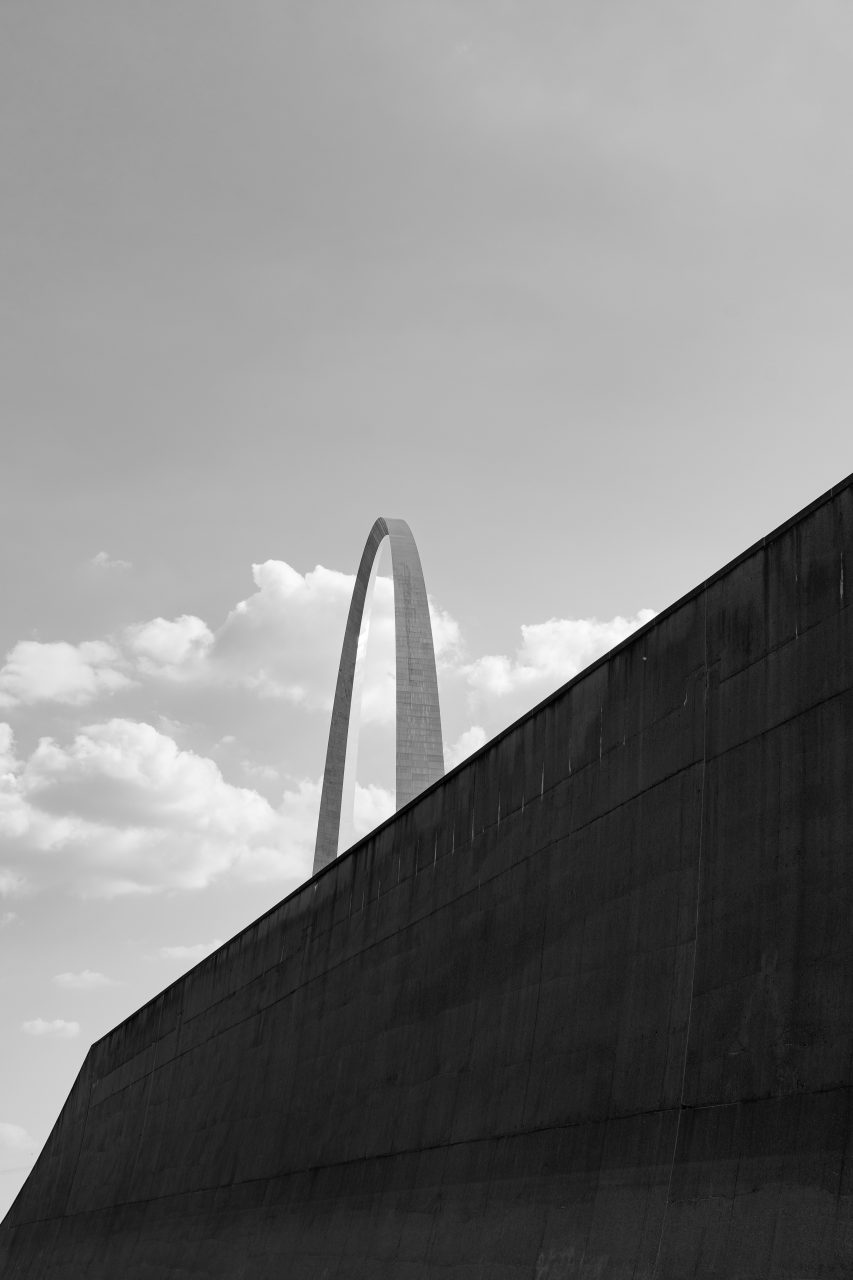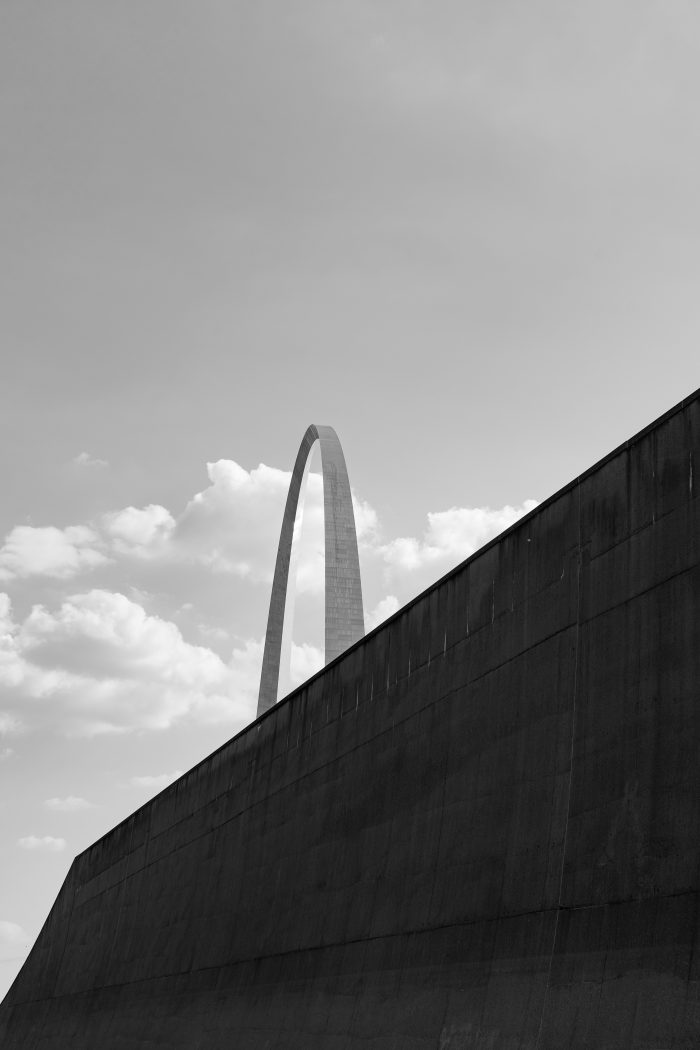 As you drive around Missouri, you will see their unofficial state nickname "The Show-Me State" on license plates and elsewhere. While there are several stories behind the origin of the nickname, the one that most people go with now is that people from Missouri are not gullible and often unimpressed, so without hard evidence (show me) they won't believe you. Whether you are looking for cultural attractions in a big city, adventure in a theme park, or communing with nature, come along on our tour as we show you some of the best things to do while in Missouri! 
If you only had one day to visit the state, you can hit all three categories of tourist attractions in St. Louis, starting with getting the best view of the entire city from 630 feet above! The world-famous Gateway Arch is located on the west bank of the Mississippi River and you can enjoy the iconic structure from the ground with a stroll through the park on your way to visit the on-site museum and other exhibits or take the tram all the way to the top for a bird's eye view of the city. Referred to as "the world's tallest arch", "the tallest man-made monument in the Western Hemisphere", and "Missouri's tallest accessible building", it stands as the centerpiece of the Gateway Arch National Park and is a must-see!
The Branson area also offers all three categories. Calling itself "the live country music capital of the universe" you are sure to find a variety of entertainment here along the brightly lit 76 Country Boulevard. While most visitors come for the music, there's lots more to see and do here. Silver Dollar City is not only a major theme park, but it also preserves the 1880s culture of the area with glass-blowing, blacksmithing, and candle-making demonstrations. And as part of the Ozark region, there's plenty of natural beauty to enjoy in and around its parks, forests, and three crystal clear lakes.
You can't leave Missouri without trying some Southern barbeque, and Missouri is just the place for it! The annual American Royal World Series of Barbeque in Kansas City is known as the "biggest barbeque celebration and largest barbeque competition in the world". A four-day event in September that hosts over 500 chefs competing in different categories to feature their bbq, you will also be able to listen to live entertainment, participate in fun activities, and enjoy a spectacular display of fireworks! The city also is home to the Nelson-Atkins Museum of art. It houses many significant works as well as a sculpture garden, both of which are always free!
Montana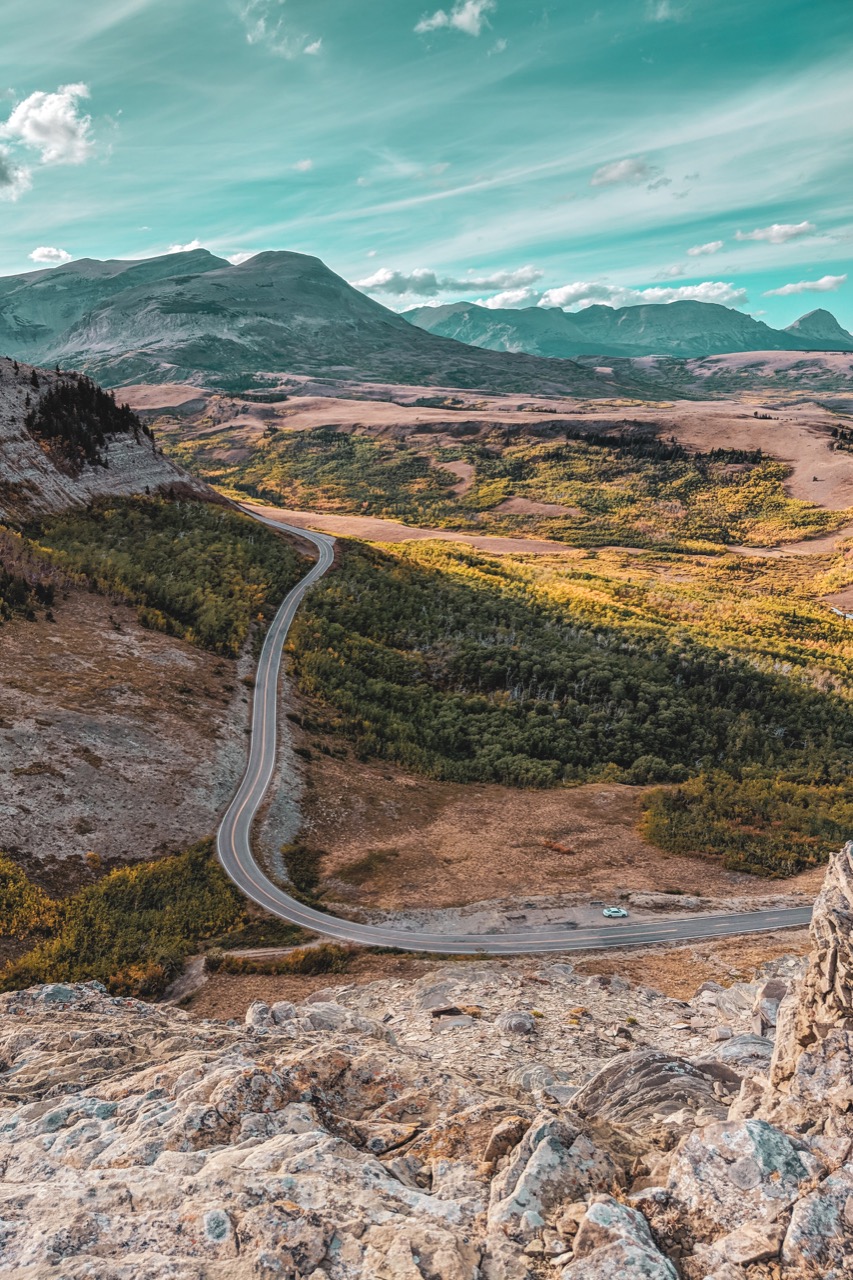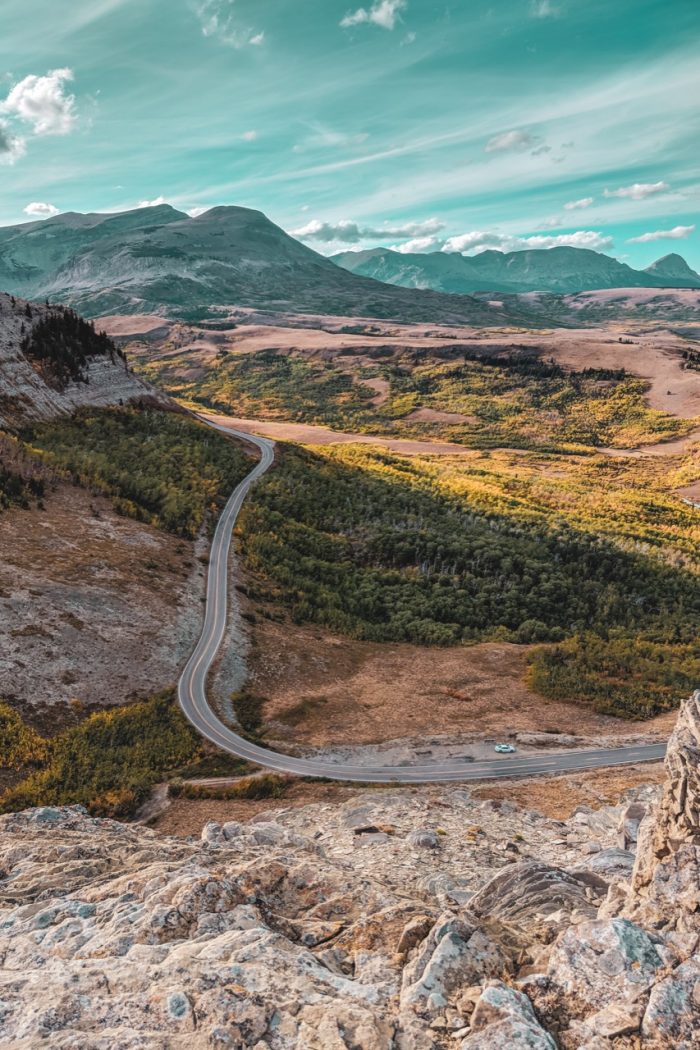 Referred to as "The Treasure State," Montana is well known for its wide-open land, sky-scraping towers, and all the outdoor activities you could ever think of, truly a treasure in nature! Although it is the fourth largest state in the nation, it holds only the 44th spot as the largest population. Montana is filled with what residents and visitors call "out worldly beauty" and is a great stop for all the outdoor enthusiasts on our site. So let's take a trip around Montana and see all the "treasure" it has to offer!
Glacier National Park is known as the "Crown of the Continent" and for good reasons! Glacier National Park covers over one million acres of land. The park is 1,583 square miles and has plenty of activities for the entire family. When you first arrive, make a quick stop at the visitor center to pick up a brochure and see all the options you have to choose from. There are over 700 miles of hiking trails around the park, so no matter your expertise level, there is a trail for you! The Trail of the Cedars is wheelchair/stroller accessible and is one of the shorter trails, that leads to a beautiful waterfall, so everyone can enjoy it. There are over 700 lakes within Glacier National Park, but only 130 of them are named, and while you won't get to all of them during your visit, you can still take a dip in one (or two) of them, so don't forget to pack a swimsuit. If you're looking for a quiet area to take a quick swim, head over to Lake Five, it has a few docks for easy access to the water, but won't be overcrowded!
Montana's capital, Helena, gives visitors the full past and present experience of the state with all of the attractions the town has to offer. For all the history lovers, you will see buildings, artifacts, and other attractions that have been preserved by the state. The Montana Historical Society Museum is where you will find most of the artifacts from all phases of Montana's history, especially during the post-gold rush era, as well as paintings, sculptures, and letters by artist Charles M. Russell. 
Nebraska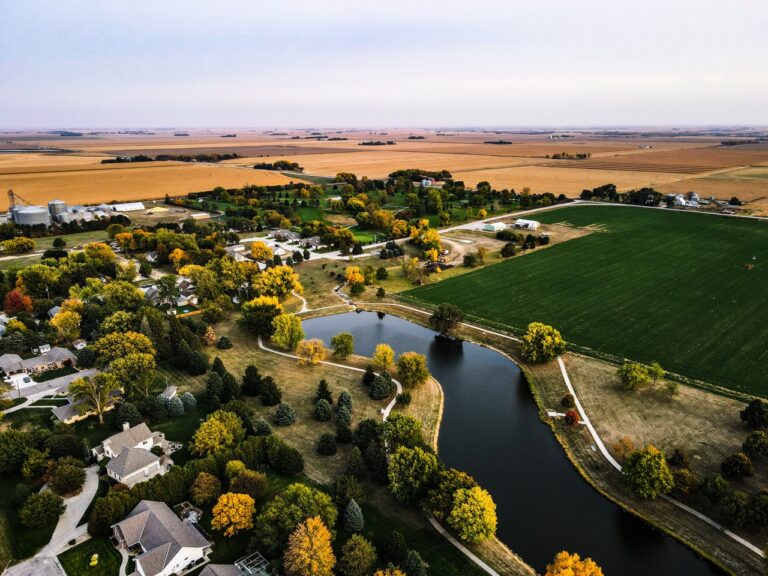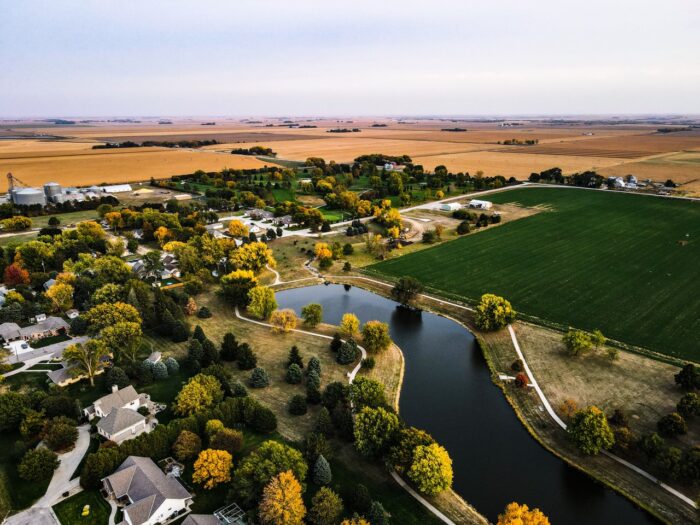 Nebraska is a state that lies in both the Great Plains and the Midwest. It is known for its abundance of corn, which is also how it got its nickname the "Cornhusker State." In fact, Nebraska farmers produce well over one billion bushels of corn a year! Nebraska is also known for its two types of land, the hills, known as "The Rolling Plains" in the East, and the large area of rolling sand dunes in the West. Those who have been to Nebraska explain it as the perfect mixed state, between the history and culture and the calm nature areas and bustling city. So let's go explore the state of Nebraska and all the unique things it has to offer its guests and residents.
With over a dozen parks, not including the National Parks located in the West. you will not run out of things to see if you are a lover of nature. Indian Cave is one of many parks perfect for biking, hiking, camping horseback riding, or even just enjoying a nice picnic in nature. With more than 22 miles of hiking trails, there are trails for hikers of all experience levels. Or you can head to the Indian Cave and explore the carvings on the walls.
If you find yourself in Nebraska during the summer months, Lake McConaughy is a must! It is known as the largest lake in Nebraska, perfect for all water activities, such as fishing, jet skiing, and boating, or you can lounge around on the natural white sand beach and catch some rays! There is also a campground in case you wanted to stay for more than just a day. If you can, try to stay for the sunset, the sun setting over the water is absolutely breathtaking, and something you definitely don't want to miss.
Nevada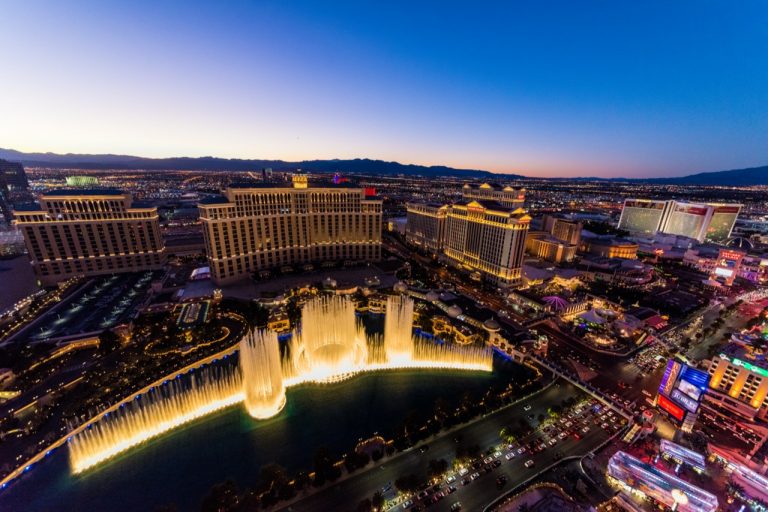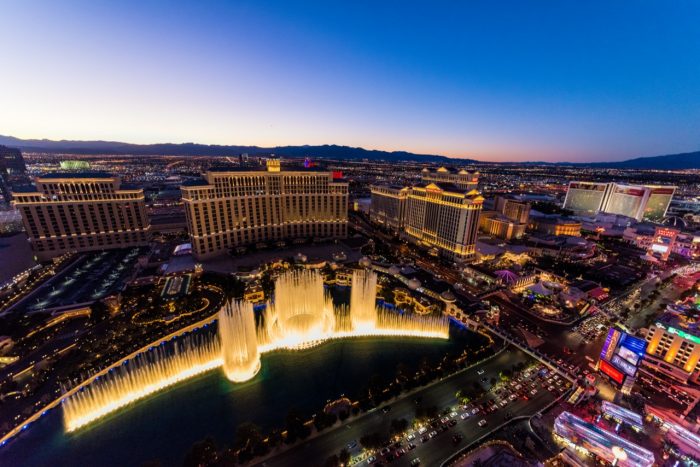 Look closely at the Nevada State quarter and you'll see one of the state's nicknames, "The Silver State," a nod to the mid-1800s when the precious metal was literally being shoveled off the ground causing a population boom to the area. Now also known as the "entertainment capital of the world" thanks to Las Vegas, a two-and-a-half-mile strip of casinos, resorts, theaters, and more, Nevada is really a tale of two landscapes. So whether you are looking for natural beauty or bustling nightlife, or maybe a little of both, swim in clear waters, Nevada is the place for you! Come along as we check out some diverse attractions in the 36th state to join our union.
Let's start where over 40 million visitors do each year: Las Vegas. They say what happens in Vegas, stays in Vegas, but we're making an exception and sharing this with you! The Las Vegas Strip has something for everyone, and since it's open 24/7 you can pack a lot in a short time. Sure, Las Vegas is synonymous with gambling, but there's shopping, live music, theaters, restaurants, and even amusement parks to keep you entertained. While we suggest wearing comfortable walking shoes, there is a free tram that operates all day to bring guests to and from the major hotels, many of which are "themed" to transport you to the pyramids of Egypt, the gondolas of Venice, or the medieval world of King Arthur. Try not to miss a stop at the Bellagio Fountain. Located on an 8-acre lake in front of the luxury hotel of the same name, you can catch shows every day of the fountains choreographed to music and lights. The lake cost 40 million dollars to build and is one of the most famous free attractions located in Las Vegas.
Onto the "other" Nevada. The state is home to clear, pristine lakes and stunning mountains. Lake Tahoe is another can't miss destination. During the summer months, jet-skiing, boating, and para-sailing can all be done. However, if you are visiting during the colder months, skiing, snowboarding, and tubing can also be found around the lake. Or just go to experience the fresh air and breathtaking views. Whatever you plan to do, don't forget your camera, this is one view you'll never want to forget.
Speaking of photo opportunities, if you've seen pictures of the Hoover Dam, you know how beautiful it is, and those who have visited say that pictures don't even do it justice! The dam, stretching out 726 feet long and 1,244 feet wide, took over 22,000 people and about 5 years to complete, opening in 1936. Located in the Black Canyon of the Colorado River, you can hike up the hundreds of stairs of the Mike O'Callaghan–Pat Tillman Memorial Bridge to get the best view of the dam and river at 880 feet above. Just think about the pictures you can take! There are also Red Rock Canyon and Death Valley National parks, which despite their names offer more stunning photo ops.
New Hampshire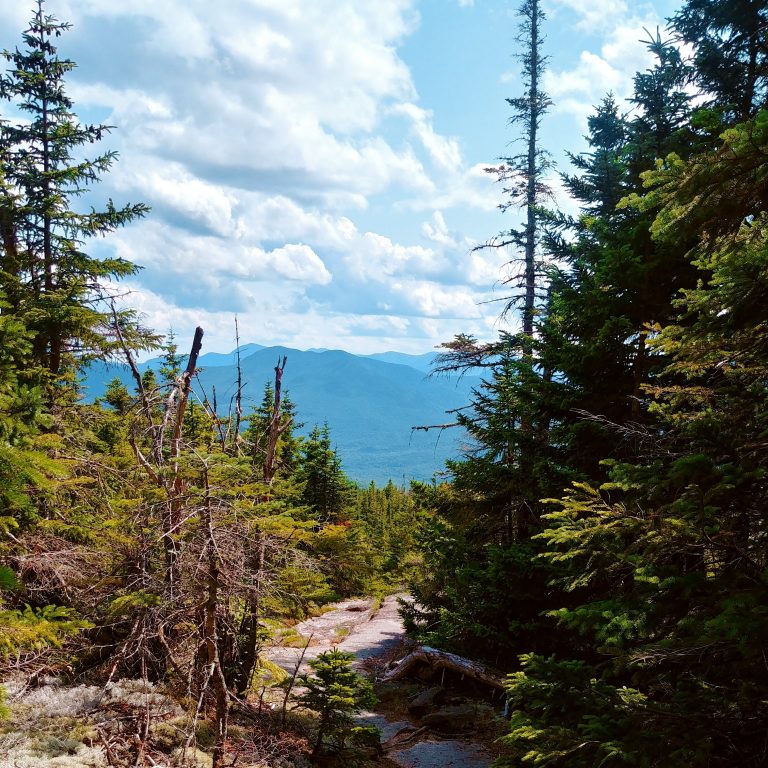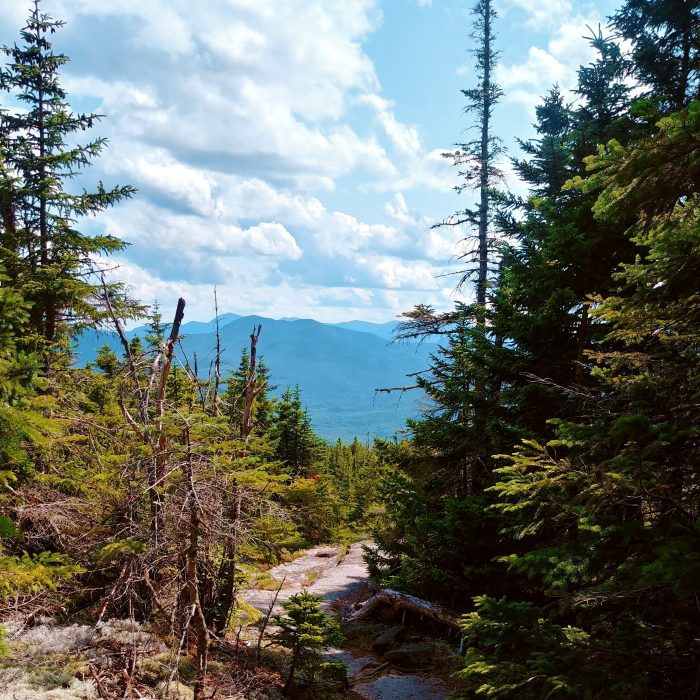 New Hampshire is a state in the New England region that packs the best of Mother Nature into its small frame. Known as "The Granite State" referring to the extensive granite quarries, New Hampshire is known for its wilderness, including all the lakes, mountains, and forests. As you drive around New Hampshire, you will see license plates with the state motto "Live Free or Die" on them. This motto was adopted from a speech by General John Stark in 1945 and has been used ever since to claim the resident's independence, which makes sense since New Hampshire was the first state to claim its independence from England, prior to the Declaration of Independence. New Hampshire is filled with natural beauty, but tons of man-made attractions as well. It is also home to the oldest man-made attraction in the US, the Mount Washington Auto-Road, which was opened in 1861 and leads you to the highest peak in the Northeast.
There are tons of state parks throughout New Hampshire. One of the most well-known however is The Franconia Notch State Park located in the epicenter of the White Mountain National Forest. If you're looking to spend the day outdoors, this is the place for you! There are endless amounts of activities such as biking, hiking, and fishing. As well as exploring all the amazing views throughout the park. There is also a 15-foot deep pothole that was formed around 25,000 years ago called "The Basin" with rushing water flowing through. You can get fairly close to the water from the trails so don't forget to bring your camera for photos! There is also a viewing spot from above that is also handicap accessible that has the same beautiful view.
Take a visit to the perfectly named Castle in the Clouds mansion. The mansion was built in 1914 and owned by Thomas Plant and his wife Olive, after retiring from the shoe industry. The property spanned 6,300 acres and is featured a "16-room Arts and Crafts mansion, stable and six-car garage, two gatehouses, a greenhouse, a golf course and tennis court, a man-made lake, a boathouse on Lake Winnipesaukee, and miles of carriage and bridle trails." Now, the mansion offers tours, live music events, a restaurant, and rental space for weddings and other private events.
For those who love the winter months and more specifically Christmas, take a visit to Santa's Village, a year-round amusement-style park, with Christmas-themed rides, activities, theaters, and live shows. You can even tour Santa's house, sit in his rocking chair, and take pictures with him, even in the warmest months! Don't forget to bring your camera for this one, nothing says happy holidays like a picture right at Santa's Village.
New Jersey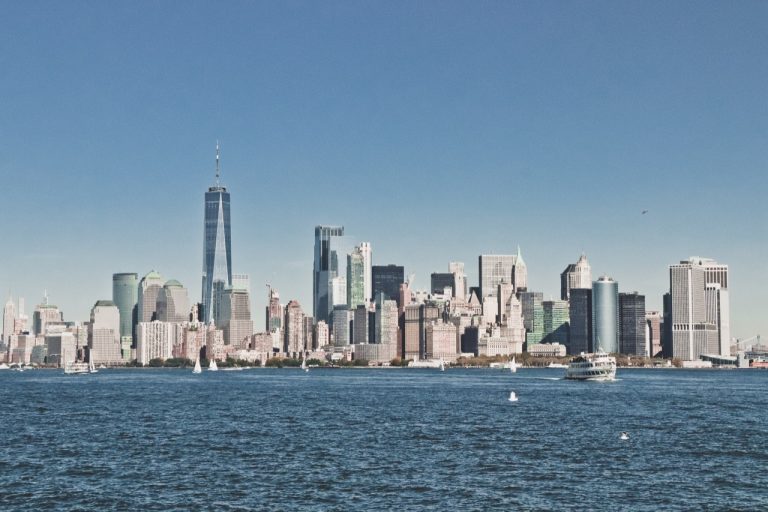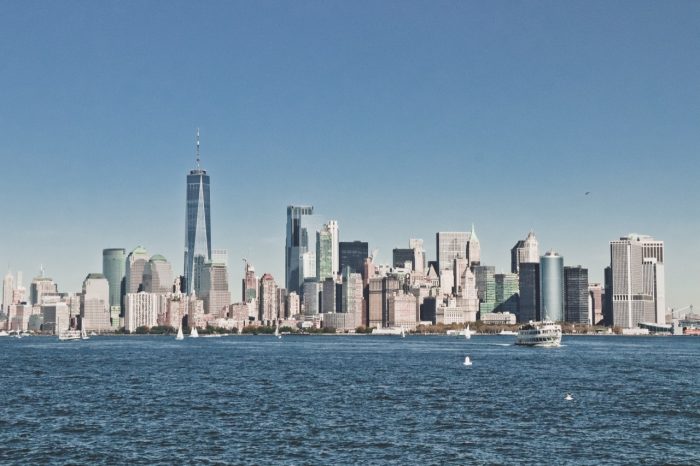 If you're looking for a great vacation spot with beautiful beaches, deep forests, and amazing restaurants, take a trip to The Garden State (named after its fertile land) — New Jersey. A great attribute of New Jersey is just about wherever you travel throughout the 7,419 square miles of the state, you can always find something fun to do. Plus, you won't have to pump your own gas! It's one of only two states (Oregon is the other) where all gas stations have an attendant waiting to help you. And if you're a people person, New Jersey is also our most densely populated state with about 1,210 persons per square mile, so you'll have lots of company.
For many of us, our knowledge of New Jersey has been shaped by the reality TV show Jersey Shore, so let's start our tour here. There are 141 miles of the Atlantic Ocean coastline and tons of activities to experience, but don't forget to soak up some rays on one of the many public beaches! It's a tourism destination for visitors who also flock to the area to enjoy water activities such as kayaking, stand-up paddleboarding, and jet skis. Of course, you can't go to the Jersey Shore without walking the famous boardwalks that have restaurants, arcades, and amusement parks that open at sunrise and stay open until long after sunset. With activities such as hermit crab races and sandcastle contests, it's a great family vacation spot.
if you are looking for some "great adventure" make sure to stop by Six Flags in Jackson. Rides for all ages, a safari, and even the chance to meet some of your favorite cartoon characters, the fun is endless at Six Flags. The amusement park has been around since 1974 providing all types of family fun all year long.
Of course, you can't leave New Jersey without learning a little bit about its history. Head to Trenton, the state's capital for all things history! New Jersey State House is the second oldest state capitol in the country, built in 1792. The building has gone through many expansions and in 1999, the dome was restored and covered with 48,000 pieces of gold leaf. You can take a self-guided tour of the building. Another major attraction is the William Trent House Museum. The oldest house in the city belonged to, you guessed it William Trent, the founder of Trenton. The house was constructed in 1719 and has now been turned into a museum filled with 18th-century gardening methods and plants that were popular during this time. Guests can also visit the gardens and have picnics on the lawn. 
New Mexico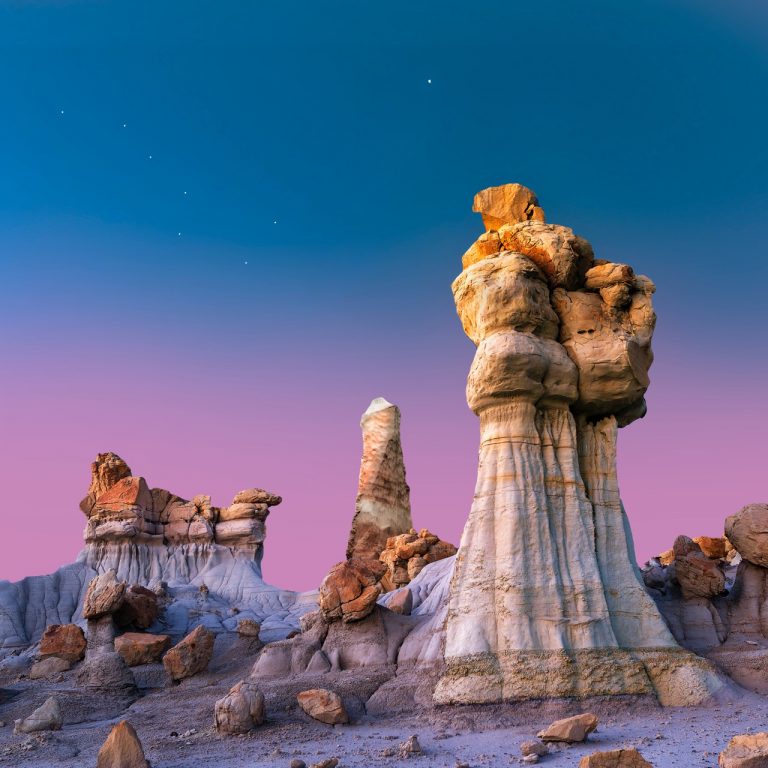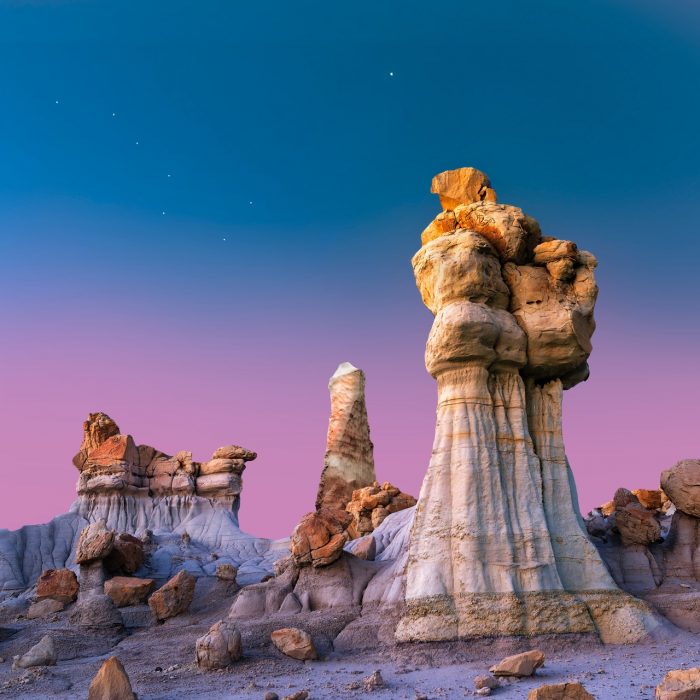 Who wouldn't want to visit a state billed as "The Land of Enchantment"? New Mexico offers more than its scenic beauty to delight visitors. It is also rich in history, adventure, ruins, culture, and of course some of the best food you will ever eat! For some unknown reason, the 47th state to join our Union doesn't quite get the recognition it deserves. Between the desserts, mountain ranges, and extraordinary national parks, this is a must-see vacation spot for a unique and unmatched trip. The state slogan "Crescit Eundo" (It Grows as It Goes) was adopted in 1887 from "Book VI," a Latin book of poems. Referring to the "increasing strength a thunderbolt gradually gains when going across the sky" we think as we explore the beautiful and underrated state of New Mexico you will increasingly fall under the spell of this magical place.
The rich history of New Mexico can be seen in the vast amounts of national parks throughout the state. The Petroglyph National Monument was created from volcanic activity, stretches 17 miles, and holds a variety of cultural and natural resources including five volcanic cones, hundreds of archeological sites, and an estimated 24,000 images carved by Ancestral Pueblo peoples and early Spanish settlers. The White Sands National Park is a stunning landscape of dunes that reach up to 60 feet high, and are constantly changing with the wind. Bandelier National Monument has been called a natural educational museum. But by far the most famous national park (and most visited) is Carlsbad Caverns where you can take a self-guided or ranger-led tour of almost 120 caves. If you're even more adventurous, there are also special bat tours! Just don't forget your camera on a trip to any of these parks.
When you come out from the caves, get a bird's eye view of New Mexico from a hot air balloon at the Anderson-Abruzzo Alburquerque International Balloon Museum either virtually or in the real deal. At the museum, you can learn about the history of hot air balloons starting with the very first flight. For those who prefer to stay on the ground, you can get a taste of the experience from 2D and 4D films. But for those who want the full experience, you can book a flight on a one-hour ride for a truly unique view. If a museum or flying isn't your thing, you can check out the hot air balloons at the Alburquerque International Balloon Fiesta, the world's largest hot air balloon festival. More than 80,000 people attend the festival during the nine-day annual event. The tradition started in a parking lot in 1973 with only 13 balloons partaking. Now the event is held in a 365-acre park with more than 500 balloons. In addition to the balloons, there are also live musicians, activities for kids, craft shows, street performers, and tons of vendors!
Of course, after all of your adventures through New Mexico, you'll need to cool down. Take a visit to "The Scuba Diving Capital of the Southwest" the Blue Hole, an 81-foot deep natural spring that stays at a constant 62 degrees — perfect for year-round scuba diving. For more adventure, there's Taos Ski Valley which offers 110 trails, from beginner to expert, but don't bring your snowboard. It's one of only four ski resorts in the states that don't allow it. And if you're not visiting during the winter months, there's the Via Ferrato for climbing. Novices can learn from experienced guides, while experts will be thrilled with the challenges and views of the area.
New York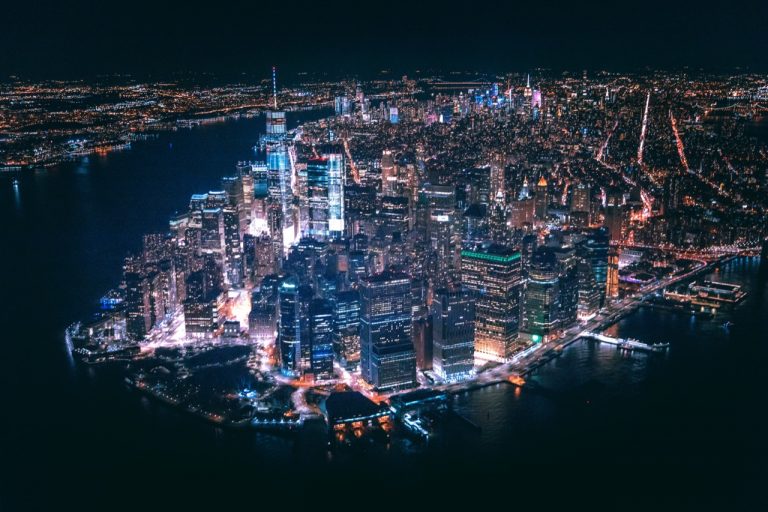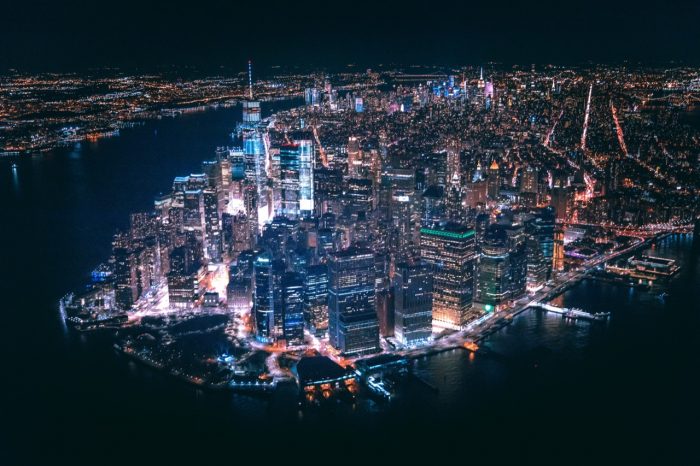 This week we are taking a trip to "The Empire State" otherwise known as New York. As the fourth most populous state in the US, with over 19 million residents and 65 million visitors each year. And there is a good reason for that! There are tons to do throughout the state of New York, from the horse races in Saratoga Springs to exploring the best of nature at Niagra Falls to hiking the Adirondacks, and of course, you can't forget to pick up a hotdog from one of the hotdogs stands located all around the city! Of course, New York is a big state, and you probably can't visit all of these places in just one trip, so hopefully, this will help you with where to visit first.
For our first stop, we hope you are well-rested as this is referred to as "The City That Never Sleeps," a.k.a. New York City, one of the most iconic places in the world. The city is the hub for fashion, art, culture, sightseeing, and some amazing pizza. (We may be a little biased to our home state Connecticut's pizza, so we can't say NYC has the best in the US — that title belongs to New Haven pizza 😉!) For our nature lovers, head over to Central Park the perfect all-year-round stop for anyone visiting New York City, especially for the first time. The park covers 843 acres of land in central Manhattan. Throughout the park, you will find 20 playgrounds, 48 fountains, monuments and sculptures, and 36 bridges so you will never run out of things to explore.
To get the best views of the city, head to the Empire State Building. The 102-story art deco building is the seventh tallest building in New York City and has been around since 1931. Despite the crowd, the view from the top is worth the wait! On a clear day, you will be able to see 1,250 feet below you, so if you're afraid of heights, this might not be the best option for you.
Of course, you can't visit the city without seeing one of the most famous monuments in the world — The Statue of Liberty. Whether you view it from afar or take a ferry ride to view it up close (as long as you have the time, the lines are crazy!) you definitely don't want to miss this. The statue is a gift from France in 1886 and has been standing tall ever since! You might notice the green tint to her (although some claim its actually he) but it wasn't always that color. The statue is made out of copper, so it was originally the same color as a penny, but due to oxidation, the statue turned completely green in 1920!
The next stop is the "Honeymoon Capital," Niagara Falls, but don't worry you don't have to be on your honeymoon to visit. You do however need a raincoat because you will get soaked by the 3,100 tons of water that flows over the 188-foot waterfall at speeds up to 68 mph! Niagara Falls is actually made up of three separate waterfalls, Horseshoe Falls, American Falls, and Bridal Veil Falls, all together forming the second-largest waterfall in the world! It is known as the "Honeymoon Capital" because of the gorgeous views, romantic cruise, and the fact that you can even get married there (remember that one episode of The Office?)! It has been a romantic destination for couples for over 215 years. Don't forget to pick up your free Honeymoon Certificate while you're there. 
Last, but certainly not least on our travel guide for New York is Saratoga Springs. Most notably known for the Saratoga Race Course which opened in 1863 and is the fourth oldest racetrack in the US. The thoroughbred horse racing track holds 10-11 races each day from the months of July-September every year. Of course, if horse races aren't your thing there is still plenty to do around the town. Of course, there are tons of boutiques, clothing stores, and farmers' markets if you are in the mood to shop until you drop! Grab a bite to eat or a drink at one of the many local bars, restaurants, or breweries. Or head to Saratoga Lake and cool down in the beautiful water, relax on the beach, or head into the water for some activities!
North Carolina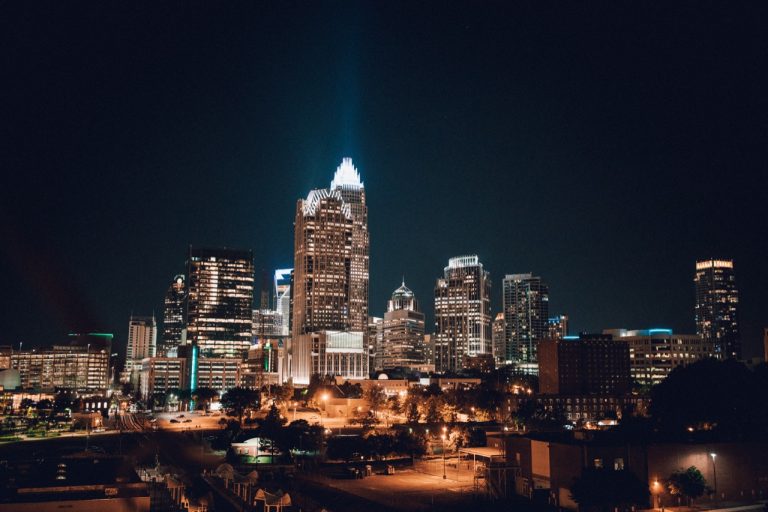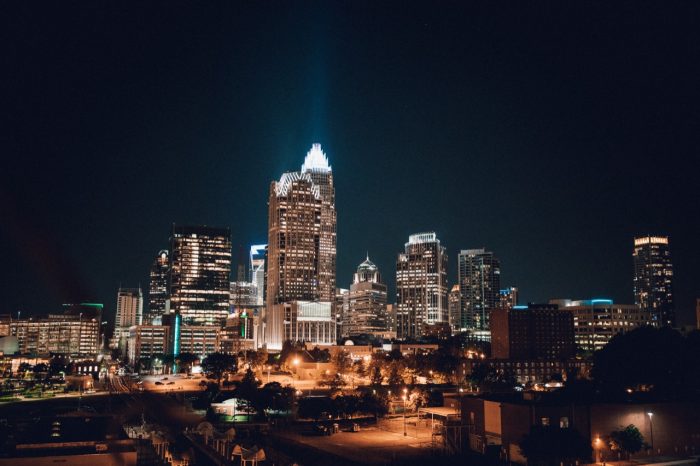 Let's head to the home of the Tar-Heels, North Carolina. Known for its beautiful coasts and stunning mountains, our 12th state has the highest mountains in Eastern America. So whether you are visiting to take a stroll along the breezy coastline of its many beaches or hiking up one of its spectacular mountain chains to enjoy stunning views, there is truly something for everyone here! Fun fact: North Carolina has the highest number of Americans moving here than any other state! And we think there is a good reason for that. So come along as we explore all that North Carolina has to offer its visitors, and just maybe you might want to become a resident yourself!
Let's start in the capital of the state, Raleigh. The history of the state is what attracts a lot of visitors, so we suggest stopping at the State Capitol building. Built in 1840 and updated throughout the years, both guided and self-guided tours are available (free guided tours on Saturdays) where you can learn about the government and the history of the state. You might be hungry after that tour (and the city is known as a foodie paradise), so if you're up for it check out the Taste Carolina Gourmet Food Tour, a walking tour that points out historic buildings and monuments along the way to four or five of the best restaurants and establishments in Raleigh.
One of the most well-known cities in North Carolina is Charlotte, nicknamed Queen City. Charlotte is known for its lovely landscapes, family-friendly events, and busy city life! If you are a fan of NASCAR, visiting the Hall of Fame venue might be on the list of "pit" stops for you. The 150,000 sq. foot building is every NASCAR fan's dream, with interactive racing simulators, a 278-person theater, and a behind-the-scenes look for visitors. If you're traveling with family, take them to Black Out and test their quick-thinking skills! Black Out is a thinking and strategic game that puts you as an agent on a secret mission. Your team must work together to solve clues, crack codes, and save the world! This escape room is a great way to get your family to work together and have a great time! There are also plenty of museums, attractions (the world's largest and fastest Giga coaster and manmade whitewater river) music venues, and nightlife. Let's just say there's a lot to do in Charlotte!
For a different perspective on North Carolina, take a trip to Wilmington, a city that runs along the Cape Fear River. Don't let the name scare you; there are lots of things to do that will not frighten you (unless you want to be frightened, and you can take the Ghost Tour for Teens & Tweens)! Walk aboard the Battleship North Carolina, a WWII ship docked in the river. Tour Airlie Gardens and check out its Bottle, Butterfly, and Tranquility gardens. Or stroll along the number one tourist attraction in the city, the 1.75 Riverwalk which offers stunning views along the way.
North Dakota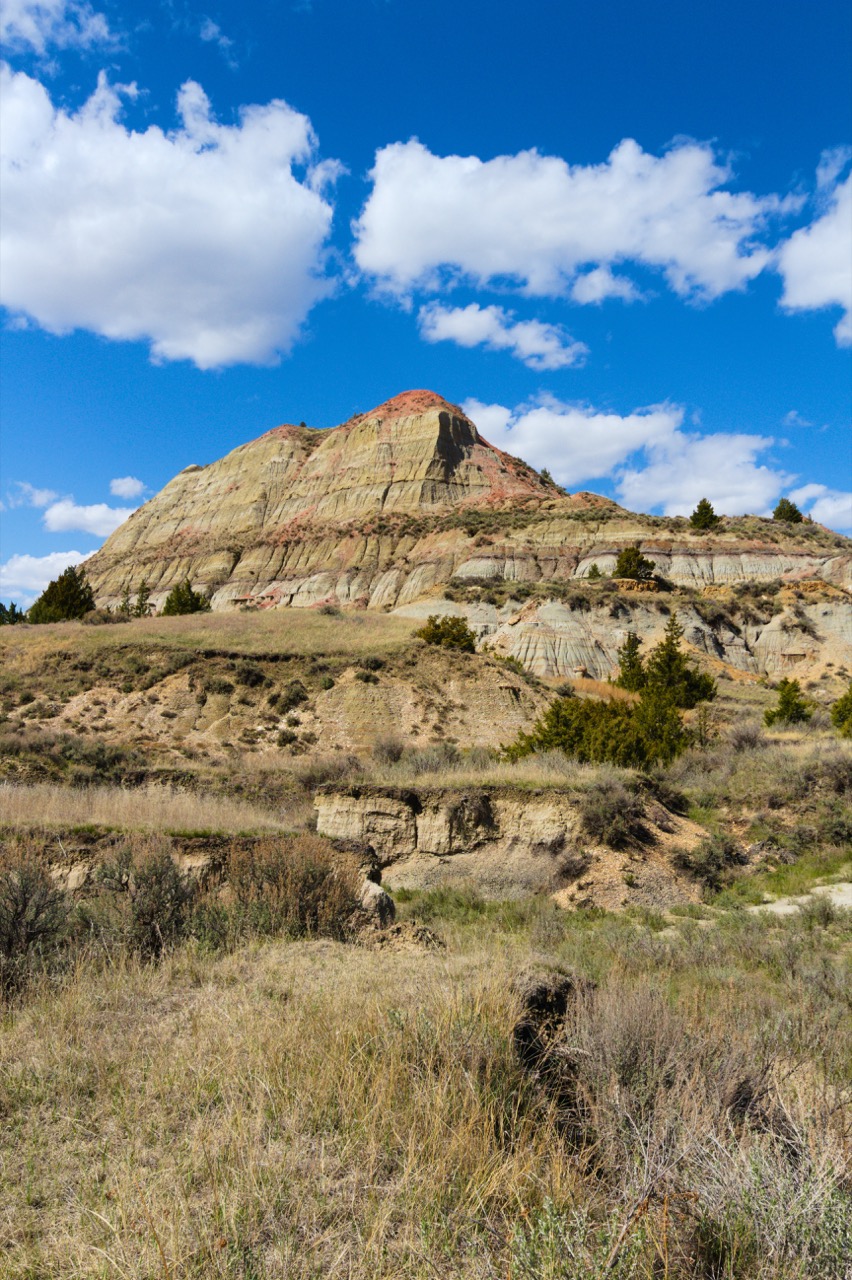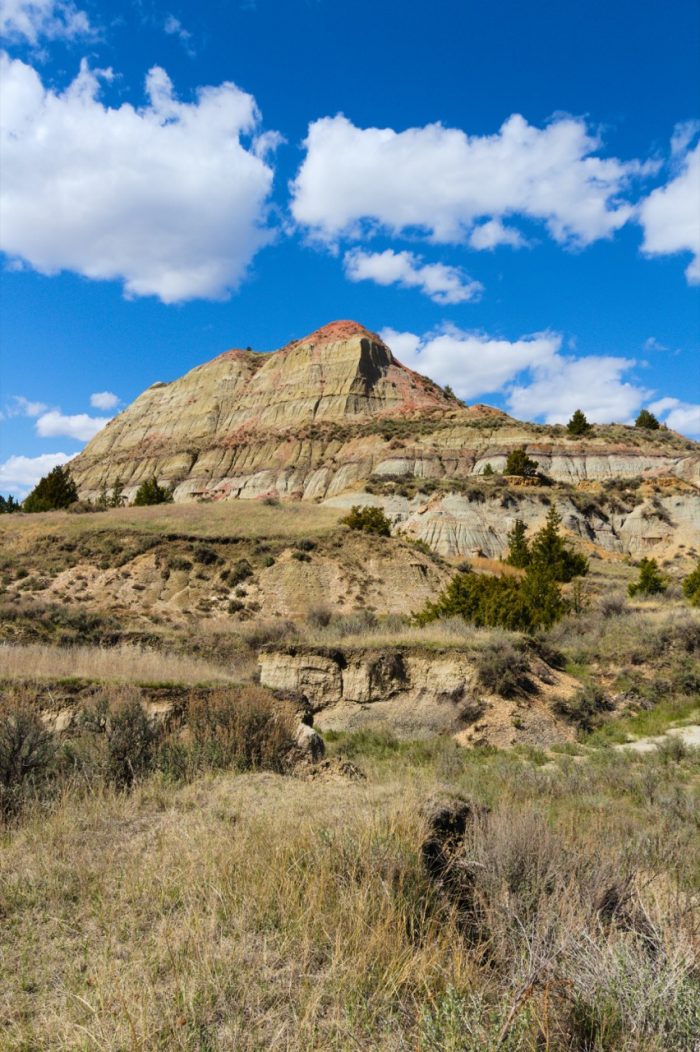 As you drive through North Dakota you can't help but notice "The Peace Garden State" on license plates. The motto honors the International Peace Garden, (more about that later) but also pays tribute to the meaning of Dakota in Sioux: "friend, ally". You will also notice that North Dakota has what seems like an endless landscape for its residents and visitors to explore. Our 39th state is well-known for its stunning natural beauty, so its state and national parks are a must-see! Not only is North Dakota one of the least populated states, but it is also the least visited state in the country. However, this state is filled with natural wonders, and those who don't give it a chance are really missing out! We get that North Dakota might not be first up on your travel list, but it might make your top ten after we explore the state that has been ranked #1 for quality of life!
As we mentioned, national parks are a must-see, so it's only right that we start at the Theodore Roosevelt National Park. It's high on the list of visitors' most memorable parts of their trip to North Dakota. Named after the 26th President of the United States, who fought for the conservation and preservation of our nation's resources long before it was "popular", the park is not only filled with natural beauty but over 500 bison that you will surely see roam free as you drive, hike, or bike through. The park covers over 70,000 acres of land with over 100 miles of trails, wildlife viewing, and hiking. Don't forget your camera for stunning views of the colorful rock formations of Painted Canyon. Then set up your tent and camp overnight for an amazing end to your outdoor adventure.
Now, as long as you can keep a secret, we'll take you to the Maah Daah Hey Trail which is known as "North Dakota's best-kept secret". Hikers, bikers, and horseback riders all come to explore over 140 miles of North Dakota landscapes. It takes about an average of 10 days to navigate through the entire route, however, there are numerous scenic trails that are better for single-day visits.
Ohio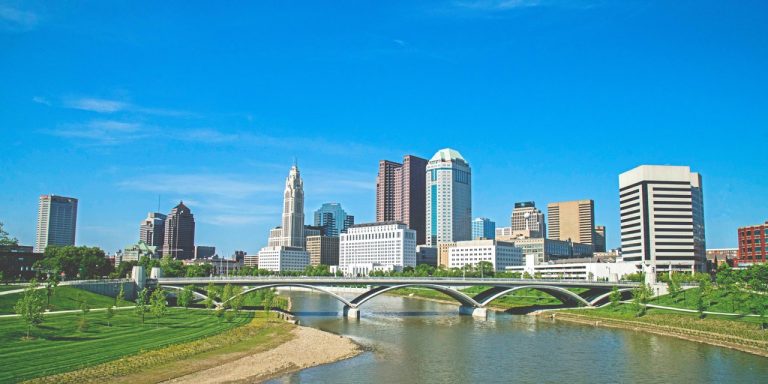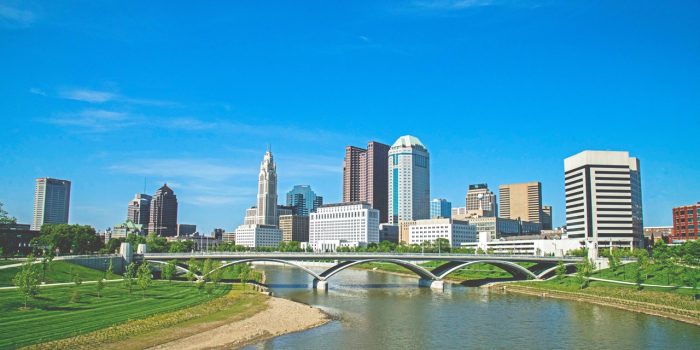 Ohio, otherwise known as "The Buckeye State" is a well-known state in the midwest. This week we will be visiting our 17th state to find all the best things to do in whatever area you are visiting, and to find out why it is the seventh most populous state. No matter what part of Ohio you're traveling to — whether it's a bustling city like Columbus or a small town like Chagrin Falls — there are tons to do throughout the state, and you are bound to run into some adventure!
Speaking of adventure, it is only right that we start with Cedar Point, which is considered the "best theme park in the world." The park sits on 364 acres of land on a peninsula on Lake Erie and has 71 rides, including 17 rollercoasters, 6 of which are higher than 200 feet! It makes sense why the park is often referred to as "America's Rollercoaster." Cedar Point is the second oldest operating theme park and averages about 3.6 million visitors a year — making it the most visited theme park in the country. If you're looking for some thrill, Cedar Point is the perfect place to take the family. 
For all our music lovers, make sure to check out one of the biggest attractions Ohio has to offer — the Rock and Roll Hall of Fame in Cleveland. The museum was opened in 1986 and inducts new members each year, some of which include Elvis, Michael Jackson, and B.B. King. The 150,000 square feet attraction sits on Lake Erie and holds tons of original artifacts from musicians, producers, and performers. 
Of course, you can't take a trip to Ohio without visiting its capital, Columbus. There is a lot Columbus is known for such as having one of the largest universities in North America, one of the country's most famous zoos, and one of the best park systems, in fact, Columbus is home to over 15 parks. The Franklin Park Conservatory and Botanical Gardens sits on 88 acres of land and is filled with color and life. The park is open year-round and has a new theme for each season! If you are in town on a Sunday, make sure to check out the North Market Farmer's Market to get a taste of the local food. With over 20 farmers selling their fruits, vegetables, herbs, honey, and even flowers, there is no better way to dive right into the local cuisine. 
Oklahoma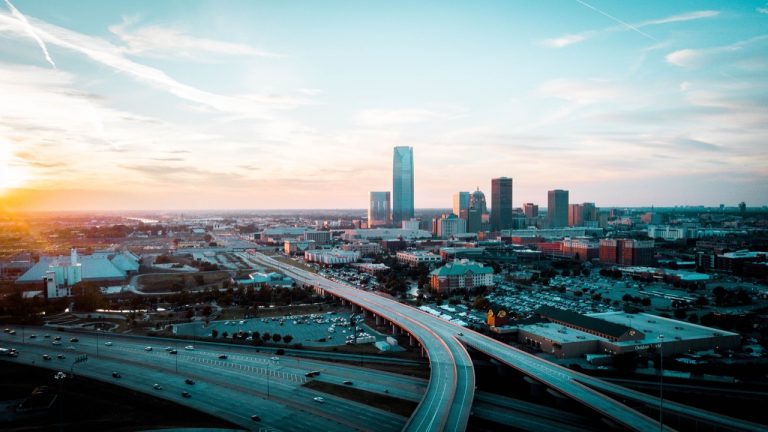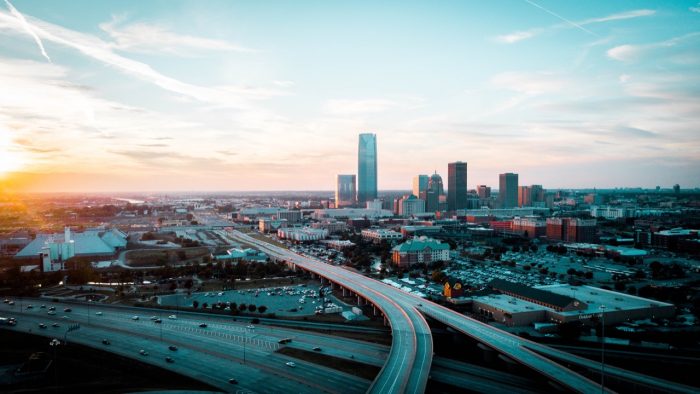 There are a few well-known nicknames for the next state on our travel list. "Sooner State," "Land of the Red Man," and "Native American" are a few, but Oklahoma is most commonly referred to as the "Sooner State." "Sooners" was the name given to those who entered the unassigned territory of Oklahoma before the border was actually opened. In fact, the settlers who legally entered the land on time looked down on the "Sooners," but that changed when The University of Oklahoma adopted that name for its football team in 1908 and by 1920 the name no longer held a negative connotation. Oklahoma is described as the "authentic gateway to the west" with red dirt, wild animals, and even a running oil well in front of the State Capital building. However, with all the country land, there are still bustling cities like Tulsa and Oklahoma City, and of course, you can't miss the stretch of Route 66.
The first stop is the State Capitol building located along Lincoln Boulevard in Oklahoma City. The original construction of the building was completed in 1917, but the dome on top of the building was added in 2002. The building covers 452,508 square feet and is home to murals, paintings, and artifacts of Oklahoma's history. As we mentioned, it is also the only capital building in the world surrounded by working oil wells. One of the oil wells is also nicknamed Petunia #1 because it was drilled in the middle of a sunflower bed. Admission and tours of the building are free so make sure you take advantage of this amazing piece of history! 
While you won't be able to do the full length of Route 66, you can visit the stretch in Oklahoma, which is the longest part of the highway. There are tons of roadside attractions such as The Oklahoma Route 66 Museum in Clinton, which is a great way to immerse yourself in the history of the highway. You can also enjoy a great meal at the '50s-themed diner! Don't forget to stop by the Blue Whale of Catoosa and take a few photos with the 20-foot tall 80-foot long blue whale that has been a major attraction since 1972. The whale quickly became a major attraction for families to picnic, fish, swim, and play, and while you can still visit the whale and enjoy a nice picnic or fish, swimming and playing in the whale is no longer permitted. There is also a gift shop, so make sure to stop in to get a few souvenirs! 
If you're traveling during the warmer months, take a trip to The Big Splash Water Park located in Tulsa. It is the city's only water park and has been open since 1984! The park has rides for people of every age, including water rides, and rollercoasters, and the park surrounds an H20 wave pool that is a must-try! There are also live animal shows that you can attend and see all the reduced animals. 
Oregon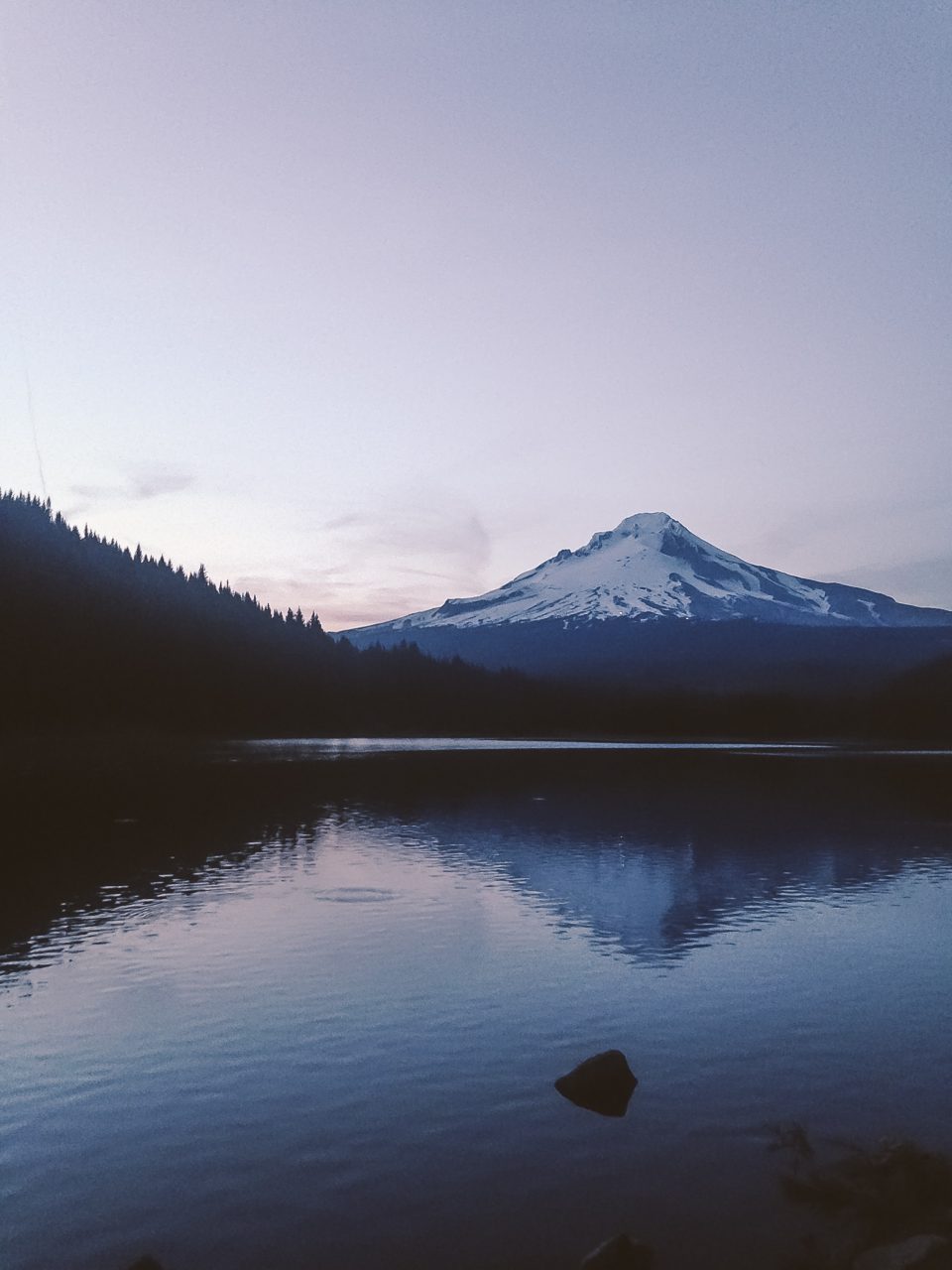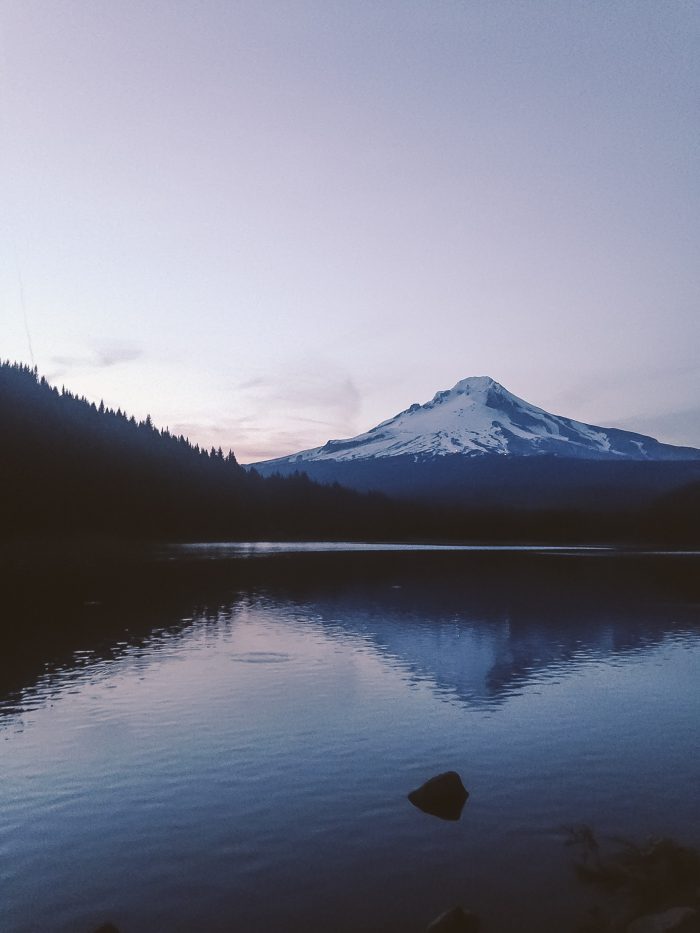 The nickname for Oregon comes from its official state mammal — "The Beaver State." The cities throughout Oregon are described as "trendy, fun, and down-to-earth" but Oregon is also well-known for its endless outdoor adventures: magnificent mountains for hiking and skiing, cascading waterfalls, and beautiful beaches. Of course, the food throughout Oregon is unmatched, as they are known for their bountiful produce and culinary artistry, so there are a few restaurants that are a must-try! Join along as we tour some of the best things to do on your trip to Oregon, and make sure that your pants are a few sizes too large, trust us, you'll thank us later! 😉
First up on our tour is the Columbia River Gorge. This hiking trail leads to a protected scenic area that overlooks where the Columbia River cuts through the Cascade Mountains. The Columbia River Gorge is the largest national scenic area in the United States and has the perfect contrast between rainforest and desert. While of course, you can do day hiking through the trails, for our outdoor lovers you can also camp overnight! The river canyon is 80 feet long and 4,000 feet deep.
For all our book lovers, head to Powell's Books, a historic landmark in Portland — the largest and most populated city in Oregon. The brick-and-mortar bookstore is filled with rows of new and used books in a multi-level building that covers an entire city block! After you're done picking out the perfect book, head over to Voodoo Doughnut for the perfect treat. The doughnut shop has been making novelty doughnuts for over 17 years. They are known for their eclectic decor and pink boxes and of course their catchphrase "the magic is in the hole." It's the perfect treat while you read your new books! 
As we mentioned, food is a huge part of Oregon. They are known for their farm-to-table food such as seafood, chicken, and local dairy cheese. They are also quite famous for the Marionberry Pie which was created at Oregon State University by crossing two different types of blackberries. The Willamette Valley Pie Company in Salem uses about 12 million pounds of Marionberry's every year by making pies, muffins, jam, ice cream, and even letting guests pick their own Marionberries on the farm! So make sure to stop by and try some Marionberries since they don't ship well and you won't get the full effect unless you're there.
Pennsylvania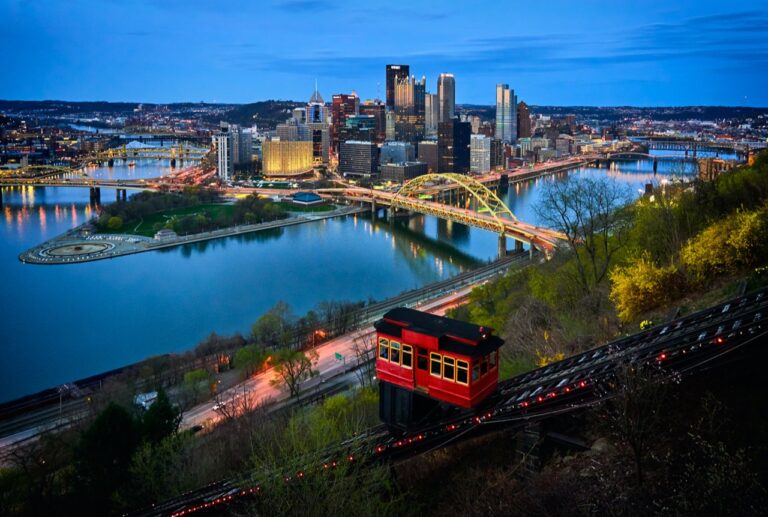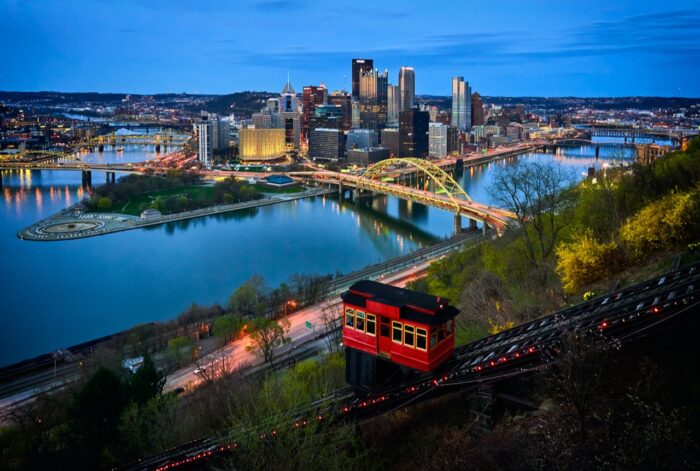 Pennsylvania, otherwise known as "The Keystone State" was one of the 13 original colonies. Pennsylvania is known for its rich history because of the significant role it played back in time. The Declaration of Independence was signed here, The Liberty Bell first rang here, and it was the site for The Battle of Gettysburg. There is much more than history, though. Pennsylvania is also known for its architecture, being the chocolate capital of the USA, and of course, the Philly Cheesesteak sandwich, which you definitely can't leave the state without trying!
Let's start in the capital of the state, Harrisburg. As we mentioned, there is tons of rich history throughout the state and Harrisburg plays a big role in that. The National Civil War Museum is a must-see for any history buff. It features priceless artifacts, manuscripts, and photos that unveil a different side of the Civil War that you have never seen before. To get the best look at the city, take a ride on the Susquehanna Riverboat Cruise which offers a relaxing and exciting tour of the Susquehanna River and its amazing skyline views.
Remember what we said about being the chocolate capital of the USA? Take a trip to HersheyPark — an amusement park filled with excitement, activities, and of course chocolate, for all ages! It's located in the town of Hershey, sits on over 90 acres, and continues to expand! There are many rides, restaurants, and shops throughout the park for a fun-filled day for the entire family.
Philadelphia is Pennsylvania's largest and most popular city, in fact, it is the 5th largest city in the US, but it is quite intimate as well. Take a stroll through Rittenhouse Square, a public park with walking and bike trails, beautiful fountains and other statues, and well-maintained grass for an afternoon picnic, or head to Parc, a restaurant that overlooks the park. Of course, you can't leave Philly without visiting the Independence Hall and the Liberty Bell, one of history's most famous symbols of freedom and justice! The Liberty Bell stands tall in front of Independence Hall with a great view of the square.
Pittsburg is known as the "city of bridges" because it is home to 446 bridges. Although you probably won't be able to visit all of them in one trip, they are still remarkable to see, so if you can plan to see a few, definitely take the time to! The Pittsburg Zoo and PGG Aquarium are some of the top things to do in Pittsburg. It is home to over 8,000 animals both on land and in water including rhinos, giraffes, stingrays, and penguins.
Speaking of Penguins, if you find yourself in town during the hockey season, stop by to see a Penguins game at the PPG Paints Stadium for a fun and exciting evening!
Rhode Island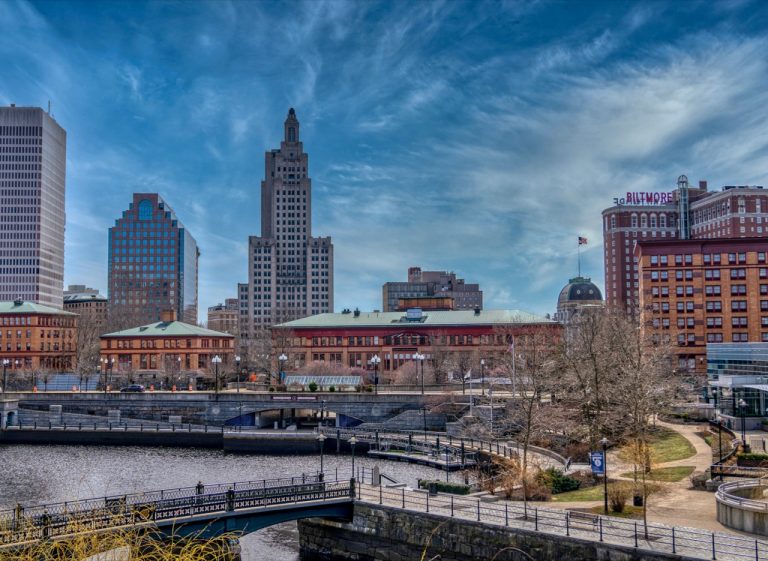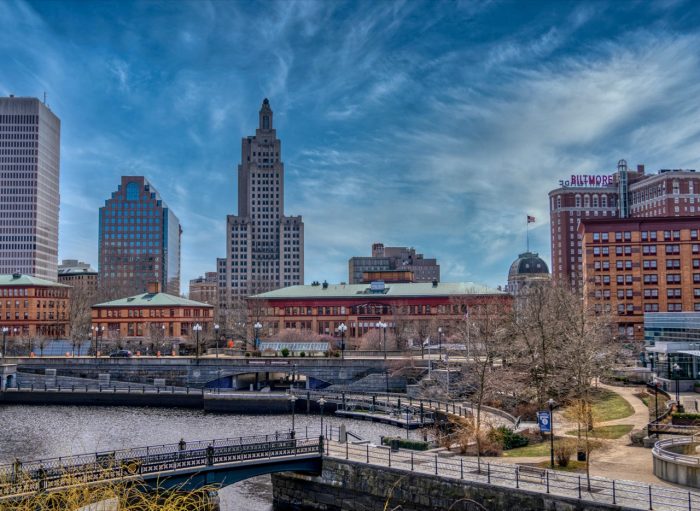 Next, we are exploring "The Ocean State" otherwise known as Rhode Island. Although it is the smallest state in size in the United States, there is still plenty to see and do throughout the 1,214 square miles. Between state parks, beautiful beaches, breathtaking views, and historical landmarks, thousands of tourists visit Rhode Island every year to experience all that it has to offer. Rhode Island was the last of the original thirteen colonies to become a state, however, it still holds the title for "firsts" of a few things, such as the first game of polo, the first circus, the first National Lawn Tennis Championship, the first open golf tournament, and the first discount department store. Rhode Island is also popularly known for making silverware and fine jewelry, so you might just find some great souvenirs here!
Let's start in the capital of Rhode Island, Providence. Providence is one of the oldest cities in the country, with a population of around 180,000. Throughout this quiet city, you will still find plenty of action. Head over to Prospect Terrance Park for the best panoramic view of Providence. You can hike up the trail to get to the top or take a cab if you find yourself there during the Summer heat, but the trip up the hill will be worth it once you see the view! The park was founded in 1869 and has since been labeled as "The Jewel of the City" so you know it's a must-see! You might be hungry after your hike, and there are plenty of great places to eat around Providence. Hemenway's has been a Providence staple for over three decades. Here you will find some of the best seafood and is settled along the Providence River. 
Our next stop is Newport located in Narraganset Bay. One of Newport's main attractions is The Breakers Mansion, the summer cottage of the Vanderbilt family. The mansion was built by Cornelius Vanderbilt in 1895 and truly reflects their wealth. With over 70 rooms, a three-story dining room, ceiling paintings, mosaics, and marble columns to line the hallways. You can take a self-guided tour or you can sign up for the "Beneath the Breakers" tour which brings you through underground tunnels, basement, and boiler rooms. To get the best views and photo opportunities of Newport, head over to the Cliff Walk, a public walking path along the shoreline that gives the best views of the water, the mansions along the water, and of course their famous gardens. The walk starts right at the Breakers Mansion and travels 3.5 miles along Bailey's Beach. Don't forget to pack your camera, the views are so breathtaking you won't want to forget them! 
 Take a ferry ride 9 miles off the mainland to Block Island, a 9.7-square-mile island filled with water activities, hiking, shopping, and of course, some more history. The Mohegan Bluffs, are one of Block Island's most admired natural wonders. The 200-foot bluffs overlook a beautiful view of the Atlantic Ocean and if you take the stairway of 141 steps down you will be led directly to the secluded beach. 
South Carolina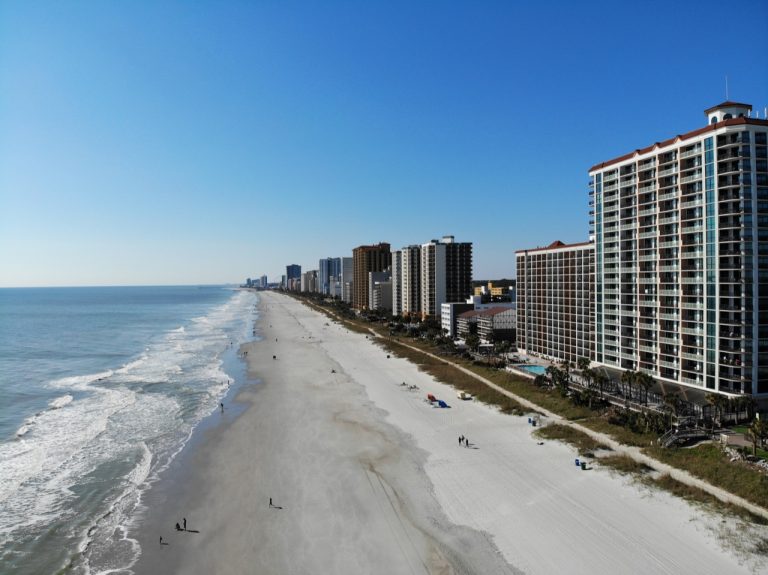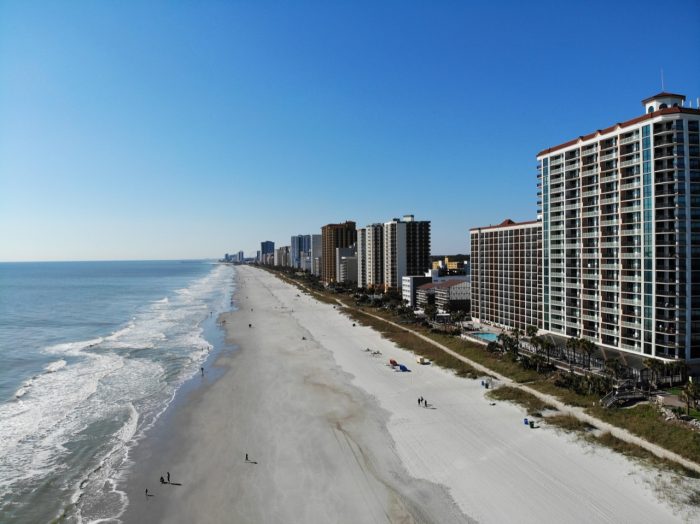 South Carolina, also referred to as "The Palmetto State," named after their official state tree, was one of the original thirteen states in the US. The Carolinas were originally one state, but in 1712, they split into two, North and South. South Carolina is known for its abundance of peaches, in fact, they grow more peaches than any other state, except for California. Although South Carolina is the 11th smallest state, with a land area of 30,109 square miles, there is still tons to do, and we are going to take you through some of our favorite stops. So pack your bags and make sure to bring your camera, you're surely going to need it! 
The first stop is the capital, Columbia, named after Christopher Columbus. Columbia is 100 years older than the United States and is well-known for its beautiful historic buildings. Take a trip to see the Governor's Mansion, one of thirty homes to the governors of South Carolina. The mansion is on 9 acres of beautiful land and while not all the rooms are open to the public, the ones that are, are filled with historic pieces like antique china, furniture, paintings, and historic documents all used by previous governors.
The next stop is Charleston. Let's start downtown, on King Street, a bustling and historically significant street named after King Charles II. King Street is over 300 years old and was originally only used as a route to get in and out of town, it was never supposed to be used for commercial use. Now, a redesigned King Street is home to some of the best restaurants, bars, art galleries, shopping, and flourishing businesses. After a long day of exploring the busy street of King Street, take a walk over to Marion Square to enjoy a nice picnic or just relax around the 6.5 acres of green city park. 
The next stop on our tour is Myrtle Beach, a popular vacation spot for more than 14 million people each year. There is a range of activities for families and friends to do around Myrtle Beach. Of course, the beach is a major hot spot, with water activities, games, and only a short walk to the boardwalk for games, rides, and of course, the SkyWheel so you can get the best views of Myrtle Beach! Along the "strip" you will find family-friendly activities, museums, and plenty of restaurants. There is even a Ripley's Believe It or Not museum that is tons of fun for any age. Another must-do is Broadway at the Beach, an outdoor food, shopping, and activities complex for visitors of all ages. The complex is set on 23 acres around Lake Broadway with plenty of restaurants, food outlets, games, rides, bars, and clubs. And don't forget to visit The Fudgery for some of the best fudge in the state! 
Another great vacation spot in South Carolina is Hilton Head Island, right near the water for sandy beaches and great water activities, and tons of trails for biking and walking. In fact, many say there aren't too many reasons for cars on Hilton Head, the island is tiny and is filled with bike trails and no hills, so you can access the entire island on a bike. Ride your bike to the Harbor Town Lighthouse and climb 114 steps to the top to get the best views of the island. After taking some photos at the top, head to the surrounding shops and restaurants, and don't forget to try some sweet tea. In fact, South Carolina is the only state in the US to grow tea, it doesn't get fresher than that!
South Dakota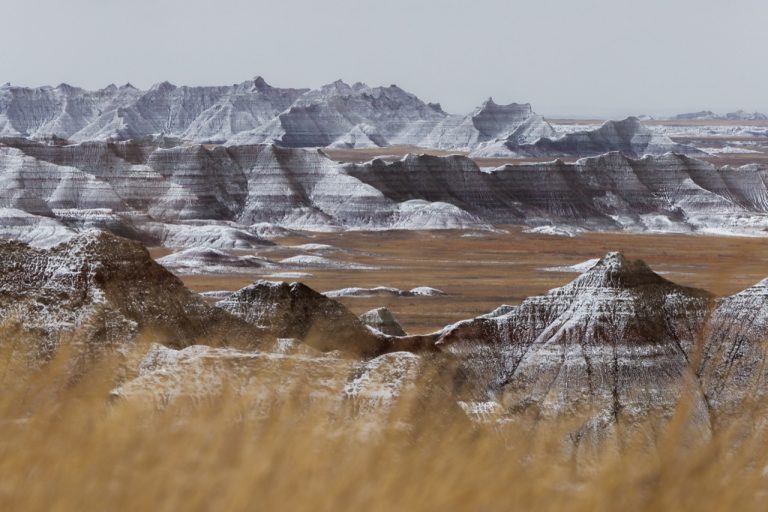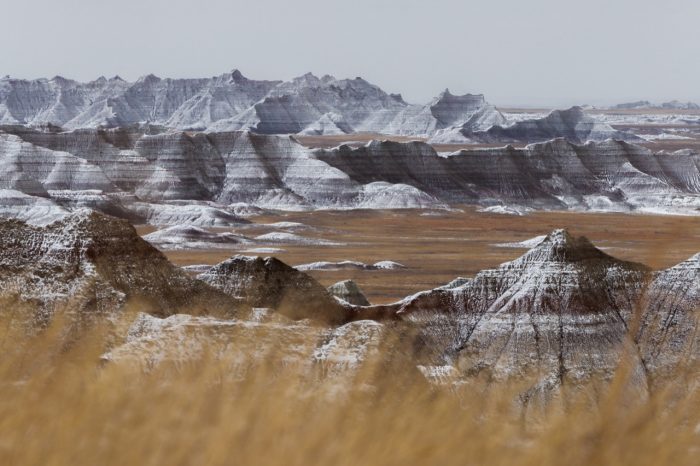 This week we are taking a tour of the "Mount Rushmore State" otherwise known as South Dakota. South Dakota got its official nickname in 1992 and it appears on its state flag and the commemorative quarter for the state. South Dakota is the perfect place to take your family for beautiful scenery, tons of adventure, and of course, a great way to learn a lot about America's history. While there is so much to do, you might not be able to fit it all in one trip, but we hope that you find a few special things to do while visiting South Dakota.
The first stop is probably the most famous spot in South Dakota, it is in the state nickname after all. Mount Rushmore National Monument is located in Keystone and features the faces of Washington, Jefferson, Lincoln, and Roosevelt carved into the side of the mountain. It took creator Gutzom from 1927-1991 to create the piece and over 400,000 tons of the mountain was cut out. No trip to South Dakota is complete without making a stop to see Mount Rushmore up close, in fact, about 3 million people visit the mountain each year.
If you ever wanted to time travel, now is your chance. At 1880 Town you get the full experience of what life was like for South Dakota pioneers. This family-owned and operated heritage village with more than 30 original buildings dating from 1880 to 1920. The museum also holds artifacts from the movie Dances with Wolves and has a 1950s-themed railway dining car with memorabilia-filled walls. The town is well-preserved and gives visitors a life-like trip back in time. 
The Crazy Horse Memorial is another major attraction in South Dakota. This mountain monument is to represent Crazy Horse, Native American war leader of the Oglala Lakota people. The monument was established in 1948 in the Black Hills of South Dakota. The monument has been under construction since the 1940s and visitors are able to watch as the construction takes place and the changes are made. Visitors are able to sign up for a bus tour or can tour the site on their own, including the mountain, the museum, and of course the gift shop.
Head to the only corn palace in the world in Mitchell, South Dakota. The original Corn Palace was built in 1892 to show off South Dakota's fine soil so settlers would be more intrigued to stay there. The current building was built in 1912 and features onion-top domes and minarets, and the inside and outside are fully decorated with murals using corn and other grains. 
Tennessee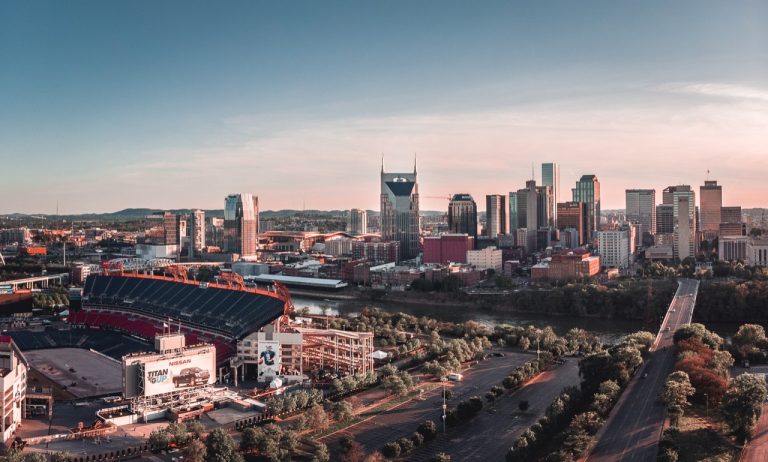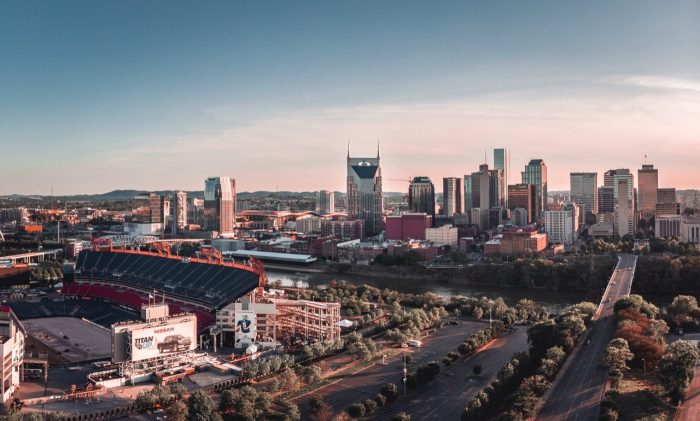 Next, we are exploring Tennessee, otherwise known as "The Volunteer State." Tennessee got its nickname after they sent 1,500 volunteer soldiers into battle during the War of 1812. There are tons of things Tennessee is known for, country music, barbeque, a beautiful landscape, and rich history are just a few of those things. Come along as we explore some of the best things to do during your trip to Tennessee.
The first stop is The Smokies or The Great Smoky Mountains State Park, the number one most visited National Park in the US. The Smokies is the perfect place for all our outdoor lovers with tons of activities throughout the 816.28 square miles. You can go for a scenic drive up the Roaring Fork Motor Nature Trail, a 6-mile-long road that leads to a beautiful waterfall. Keep an eye out for the wild bears you may spot on your drive up. There are two different hiking trails for you to choose from, Clingmans Dome and Chimney Tops both leading to great views of the area. 
Next up is the famous capital, Nashville. Nashville is the center of the music scene so it's a must to visit the Country Music Hall of Fame — one of the largest and most popular music research centers. The museum was established in 1961 and has 142 inductees of groups and solo performers, including Hank Williams, Johnny Cash, Dolly Parton, Brooks & Dunn, and many, many more! The museum features articles of clothing, instruments, cars, and of course, music. If you are a country music fan or just a music fan in general, this museum is a must-see! 
Named after the famous country singer Dolly Parton, Dollywood is a theme park that hosts more than three million visitors each year, it is the largest ticketed attraction in Tennessee. The park is split into ten different themes and has more than 40 rides, including the Dollywood Express which is a train that circles guests throughout the park. Throughout the park, you can also find games, crafts, and live entertainment. 
Tennessee is also home to The Titanic Museum. The museum is built in the shape of the Titanic and features more than 400 artifacts and has over 20 unique galleries that give you the illusion that you are actually onboard the ship. There is even an exhibit for you to feel the temperature of the water from that night. The tours are self-guided so you can experience everything on your own time, and trust us — you will want to take your time through the museum!
Texas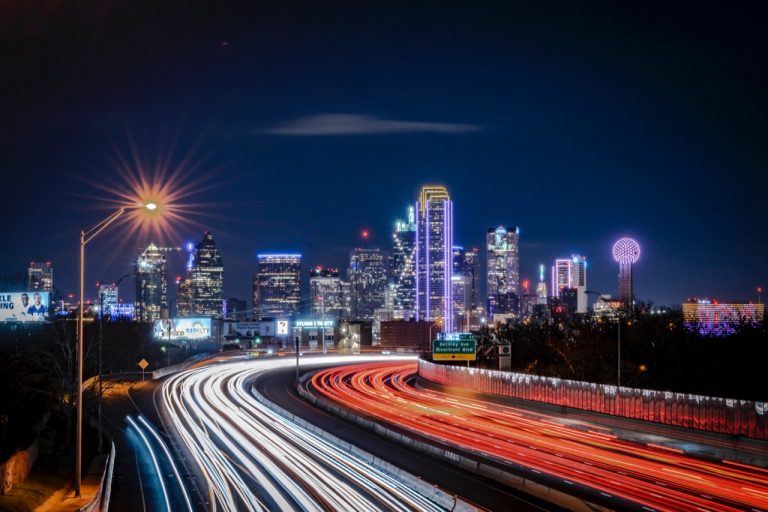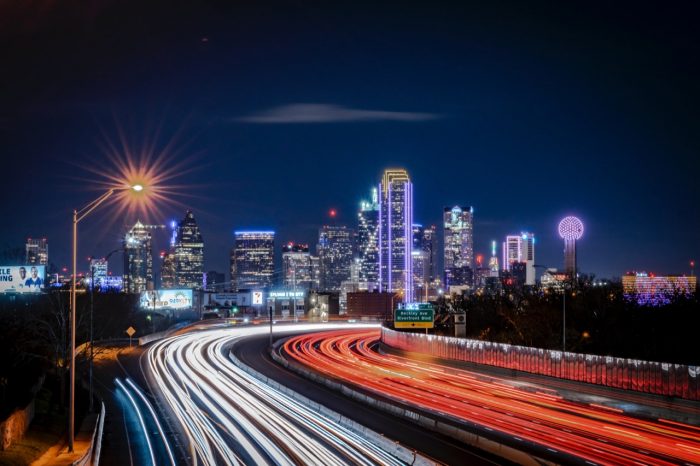 Next, we are heading to "The Lone Star State" otherwise known as Texas. Texas is the second-largest U.S. state, by both population and area at 268,820 square miles. Texas is considered a melting pot of culture, in fact, Houston is considered the most diverse city in the country. While you won't be able to visit all of Texas in one trip, there is still plenty to see and do, no matter what area you are visiting. So grab your cowboy boots and let's go explore the beautiful state of Texas. 
Let's start in the state's capital, Austin, also known as the live music capital of the world. If you are visiting Austin during the warmer (okay, HOT!) months, any way to cool down will help you beat the heat. The Barton Springs Pool is an outdoor pool filled entirely with water from nearby natural springs with temperatures between 68-74 degrees Fahrenheit year-round. Of course, there are tons of other activities to cool down, like taking a boat ride on Lake Travis or Lake Austin, paddleboarding, and other water activities. You could also take a hike up Mount Bonell to get some of the best views of the area. Just make sure to pack plenty of water, remember what we said about that heat!
The next stop is Houston. As we mentioned, Houston is considered the most diverse city in the country, with its southern charm, culture, food, and of course its all-around appeal. Home to 2.2 million people, there is tons to do around the city, between parks, shopping, eating, and sightseeing, you will never go bored! Make a stop at the local farmers market, Urban Harvest Farmers Market which runs from 8 am to noon every Saturday, rain or shine. Here you can find fresh produce, flowers, coffee, and cupcakes from local farmers. The farmer's market originally opened in 2004 and continues to grow. With all that fresh produce, you'll want to make a delicious meal! Pack that meal for a free outdoor movie at the Miller Outdoor Theater at Hermann Park. The 7.5 acres of land transform into a beautifully illuminated movie theater at night for showings of children's movies, Shakespeare plays, and everything in between. Covered seating is available or you can pack your own blanket and chairs and enjoy the show from the lawn. 
Dallas is the next city we are visiting. Dallas is one of the coolest cities to explore because of its rich history and great outdoor activities. While many people associate Dallas with the city where JFK was assassinated in 1963, Dallas likes to be known for its other activities. Downtown Dallas is filled with vibrant parks such as Klyde Warren Park, 5.2 acres built over a freeway. The park offers activities such as yoga, meditation classes, Zumba, and even outdoor ballroom dancing, all for free, or just take a stroll around the park and enjoy the views! Of course, you can't visit Texas without trying some of its famous barbeques. Restaurants like Pecan Lodge, Off The Bone, and 18th & Vine offer samples of their best dishes, so you can try multiple without getting stuffed! 
Utah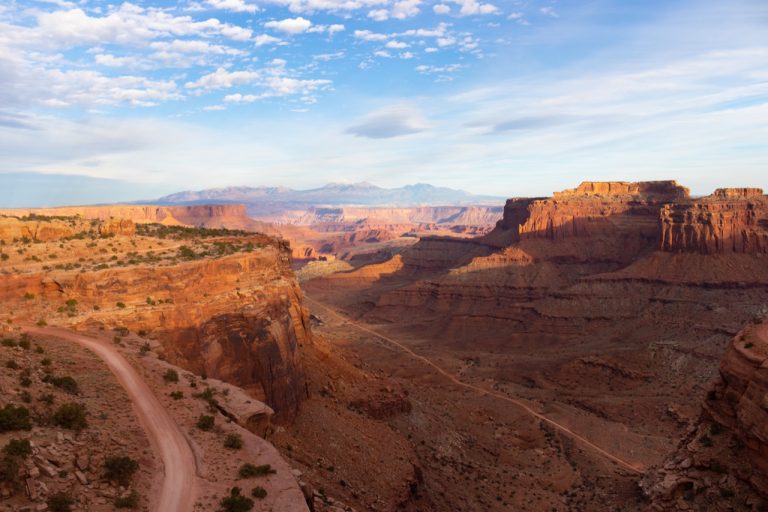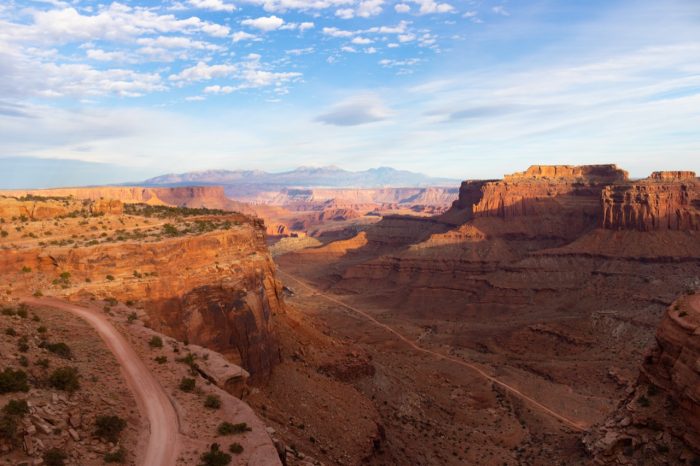 Next up is Utah, otherwise known as "The Beehive State" and don't worry, it's not nicknamed that because it has a lot of bees! The symbol of the beehive for the state was chosen in 1848 because a bee represents perseverance. Utah is known for its natural beauty with several National and State Parks with beautiful views of the land. Utah is also widely known for its natural rocks and has a vast variety of rocks able to preserve dinosaur fossils. While you drive around Utah, take a close look at their license plate, which states "The Greatest Snow on Earth." Utah receives a ton of snowfall each year (about 551 inches yearly) and averages a density of 8.5, which in snow terms, is the perfect balance of wetness and fluffiness, so if you are visiting during a snow month, make sure to get a good feel! So come along as we start our tour of beautiful Utah.
The first stop of the tour is the capital, Salt Lake City. As we mentioned, Utah has "The Greatest Snow on Earth" so of course, our first stop is Utah Olympic Park. The park was built for the 2002 Winter Olympics but still operates year-round and offers both winter and summer activities such as skiing, tubing, bobsledding, rock climbing, a rope course, and zip lining across the park! Another must-see is The Great Salt Lake — the largest saltwater lake in the western hemisphere, just slightly less salty than the Dead Sea. Head to the Great Salt Lake Marina to rent boats and kayaks, or even book a dinner cruise around the lake. 
Utah has 5 National Parks, all worth visiting at least once. Luckily for you, all of the parks are within close proximity to each other, so whether you get up early and tackle them all in one day, or visit each over a few days, it is possible to see them all! The Arches National Park features iconic red rocks throughout the park and is home to the world's largest concentration of natural arches. There are tons of hiking trails that will lead you to get an up-close look at the arches.
The next park is Bryce Canyon National Park. The park has a horseshoe shape and apparently has some of the best air quality, which allows for a panoramic view of three states and nearly 200 miles of visibility.
Next up is Canyonlands National Park — Utah's largest national park. The park is divided into four "districts" — Island in the Sky, Needles District, the Maze District, and the combined rivers, Green and Colorado. Each district offers unique activities to do throughout the park.
Capitol Reef National Park is considered one of Utah's "best-kept secrets" because of its location. It is in the middle of the canyon country, squashed in the middle of two other, more popular parks. Capitol Reef provides beautiful hiking trails, views, and plenty of campgrounds, but the best part is that it is quiet. The park is overcrowded or busy, so it is the perfect escape from everyday life!
Last, but certainly not least is Zion National Park — the fourth most visited national park, with large, towering cliffs, plenty of activities, hiking trails, wide-open spaces, and of course the famous canyon. Hiking trails range from easy to moderate and short to long. Visitors can also try rock climbing for an up-close and personal look at the rocks, as well as biking through the park!
Vermont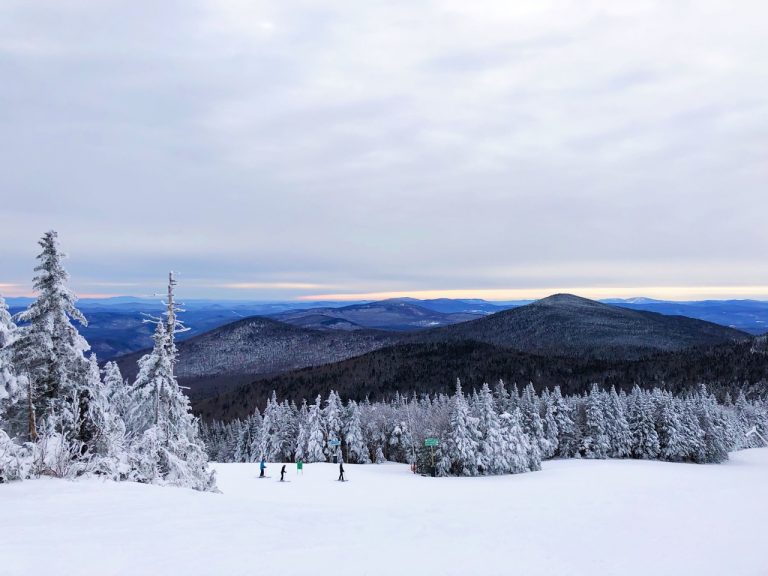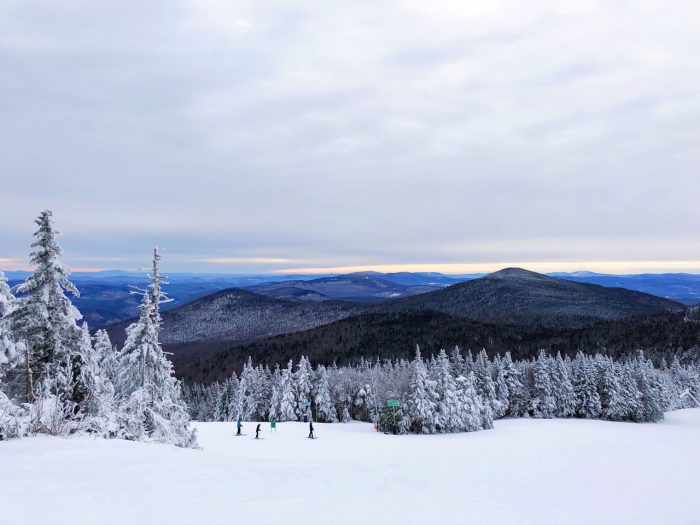 Next up is "The Green Mountain State" formally known as Vermont. It got its nickname from the French meaning of "Vert Mont" which means green mountain. Vermont is filled with tree-filled mountains that actually divide the eastern and western parts of the state. Along with its beautiful foliage, Vermont is also well known for its maple syrup, so make sure to stop at the local diner for some waffles or pancakes! In fact, Vermont is the largest producer of maple syrup, producing over 500,000 gallons each year. If the maple syrup isn't sweet enough for you, head to Ben and Jerry's ice cream shop. While the original location which opened in 1978 is no longer open, you can still visit the former location which is represented by a plaque on the sidewalk. So if you are ready to explore the great outdoors and all that Vermont has to offer, come along!
The first stop is the state's capital Montpelier, the least populous capital in the world, with less than 8,000 residents. But just because it is a tiny capital, does not mean it doesn't have plenty to offer its guests. Many visitors love to visit the 16-year-old State House with its shiny gold dome as the pretty focal point of the city. Here you can learn plenty of stories during your tour and learn about the decisions made here throughout the years. After your tour, head to Morse Farm Maple Sugar Works to learn how the maple syrup is made (and of course taste some!) The farm has been in the Morse family for eight generations and it's not slowing down anytime soon! Visit the museum to learn about how the Morse family learned to tap trees and boil sap and how their farm has grown over the many generations.
Our next stop is Burlington, a vibrant city located on the shores of Lake Champlain. This is Vermont's most populous city, and for good reason. Head downtown to Church Street Marketplace, 4 blocks of shopping, food, architecture, and live street entertainment! The outdoor mall also hosts many seasonal events and festivals, there is always something going on here, so no matter what time of year you choose to visit, you will be welcomed with entertainment! Of course, Lake Champlain is something not to miss itself. Head over to North Beach Park for swimming, biking, water activities, grilling, and even camping! Of course, if you are visiting during the winter months, you can still come to see the frozen water and build a snowman in the park.
Of course, for all our slopes lovers, you can't visit Vermont without stopping at the mountain. The Killington Ski Area covers over 1,500 acres of skiable terrain and has over 73 miles of diverse trails, so no matter what your skill level is, there is something for everyone! Of course, if you're not a fan of the snow, you can still visit during the summer months and take a ride on their mountain coaster that whips you through the green mountains or try their Skyeride — a 600-foot long, 100-foot high glider that shows you some unbelievable views of the mountain.
For some whimsical photo opportunities, head over to Cider Hills Gardens and Gallery, a haven to pursue both Sarah and Gary Milek's —the owners — passions of gardening and painting. Visitors can take a self-guided tour through Sarah's magical garden of peonies, daylilies, hostas, herbs, and much, much more! After spending time in the garden (and maybe even purchasing a few plants of your own) head inside to the art gallery to explore artist Gary Milek's award-winning paintings. You might even recognize a few of the gardens outside.
Virginia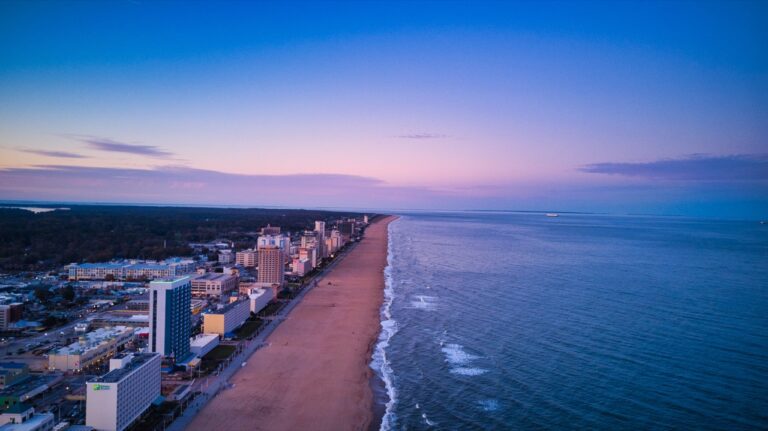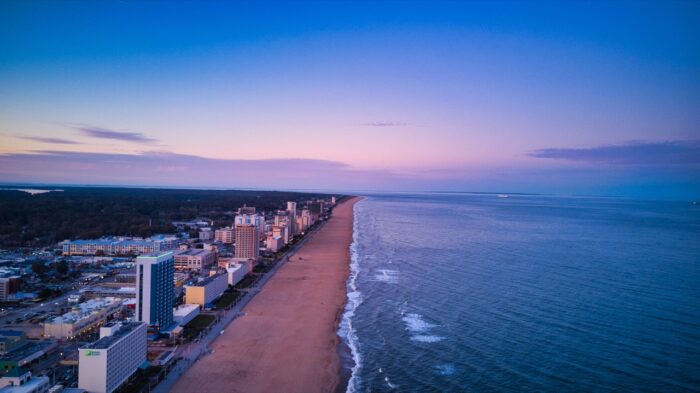 There a quite a few nicknames that our next state Virginia goes by, "The Old Dominion," "Mother of States," and "The Cavalier State" are just a few. The state of Virginia is officially named "The Commonwealth of Virginia," but for the sake of this post, we will refer to it as Virginia. Located in the Southeastern and Mid-Atlantic regions, Virginia is the 12th most populous state, with over 8.4 million residents. Throughout Virginia, residents and visitors will be surrounded by beautiful mountains with some of the best hiking trails, breathtaking views of nearby lakes, beaches, and plenty of unique attractions. Many visitors come to Virginia each year because of the perfect vacation destination it offers along with its rich history.
First, we will stop in the state's capital, Richmond. Usually, being a state's capital, you have some pretty high expectations to live up to, and Richmond is no different. Richmond offers its guests plenty of family fun activities for any age! As we mentioned, Virginia is rich in history. Richmond played a huge part in the American Civil War and they commemorate their role with the American Civil War Museum. It is the perfect stop for anyone who is a history buff, with tons of information, photos, and real artifacts from the Civil War. Speaking of museums, another must-see one is the Edgar Allan Poe Museum. The museum is home to some of Poe's original writings, artifacts from his life, and an in-depth look at his career. Of course, if you are a writer, what better way to be inspired than to visit the museum of one of the most important and best authors in history? 
Of course, one of Virginia's main attractions is Virginia Beach, bringing in more than 3 million visitors each year, Virginia Beach is a popular tourist attraction for everyone! Of course, visiting the beach is a must with 35 miles of coastline and a 3-mile boardwalk, you can't go wrong lounging around the beach. However, there is plenty more to do off the beach! Take a trip to First Landing State Park and hike your way through the 19 miles of trails. The park is 2,888 acres with 1.25 miles of beachfront, but you will find swamps and lakes along your hiking route, along with a beautiful view. You can also learn a little history about Virginia in the museum and through the interactive centers located in the park.
Washington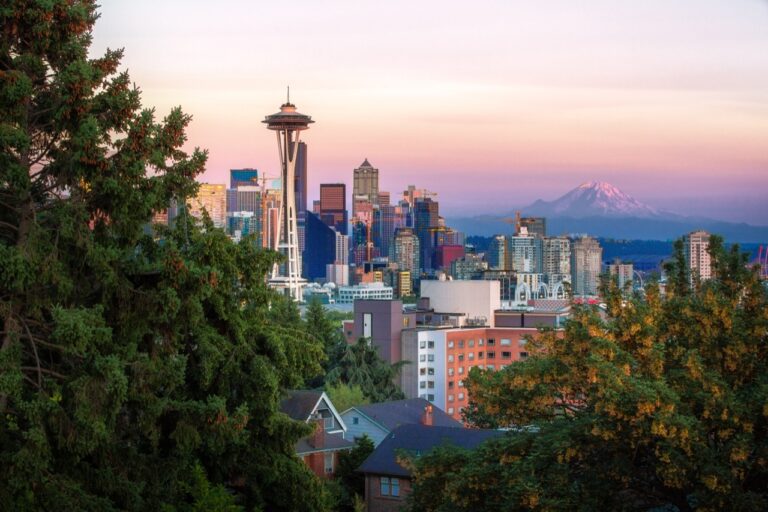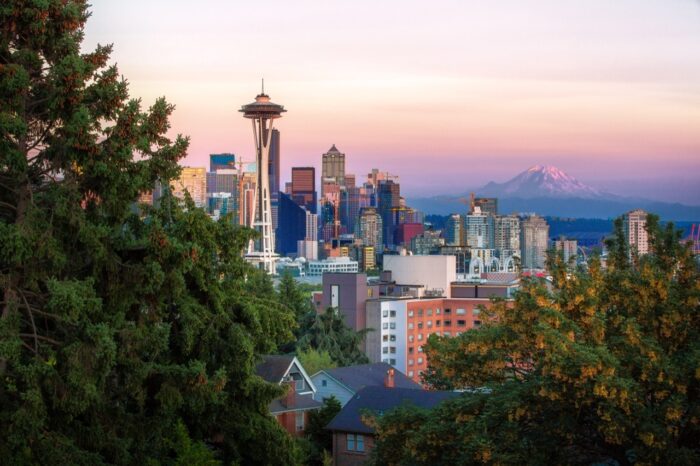 Next, let's visit Washington, nicknamed "The Evergreen State" for its vast evergreen forests. Besides being rugged and stunningly beautiful, it is also known for football, being the birthplace of Starbucks, and offering tons of great tourist attractions. Throughout Washington you will find ample opportunity for outdoor activities surrounded by natural beauty, so make sure to pack your hiking boots and of course a camera, you are going to want to take these views back home with you. Located in the Pacific Northwest region, the State of Washington can be quite rainy and cold but nonetheless is still beautiful and worth seeing. 
First, we will visit Olympia, the state's largest city and capital. Of course, the Capitol Building is a major attraction. The guided tours will take visitors through the many galleries that display tons of artifacts, allow them to view and even touch the 10-ft model of the Capitol Dome, and you can even watch live proceedings of Congress if they are in session! After the Capitol Building, head over to The Olympia Farmers Market — the second largest farmers market in Washington and find everything from fresh produce to crafts and flowers. There is also live entertainment that you can enjoy while there. There is no better way to indulge yourself in Washington's finest food than to get it right from the source. 
No trip to Washington is complete without visiting its most popular city, Seattle. First, get the best surrounding views from 520 feet high in the Space Needle. If you're afraid of heights, this might not be the place for you, but with an open-air deck and an all-glass floor, you will see the most incredible views of Seattle. There is also a revolving restaurant up top for you to dine and get amazing 360 views. Not too far from the Space Needle is the Seattle Center, an art, educational, and entertainment center with a mix of parks and other attractions spread across 74 acres. You can even catch live performances in the park! 
If you're looking for some water activities, head over to Lake Chelan for swimming, jet skiing, kayaking, and much more in the crystal clear water. Throughout the state park, you will also find camping, and hiking trails, and the park also hosts many events throughout the year. There is a bustling nightlife with tons of fantastic restaurants nearby to end your afternoon with, so make sure to immerse yourself in the town. 
Leavenworth is a small yet well-known city in Chelan County that has become a popular tourist attraction for its resemblance to Bavarian, Germany. The Bavarian-style village has lured in guests with its ambiance and charm. With festivals each month, outdoor adventures, and some of the best cuisine around. The Skyline Lake Trail is also located in Leavenworth, and if you think the name sounds dreamy, just wait until you see the hiking trails! The 2.7-mile trail leads up about 1.072 feet with a great view of a beautiful lake the entire way. In the Winter you will also have a view of the ski trails across the highway. Between the fun, you will experience in town and the breathtaking views of the mountains, you can't go wrong in Leavenworth!
West Virginia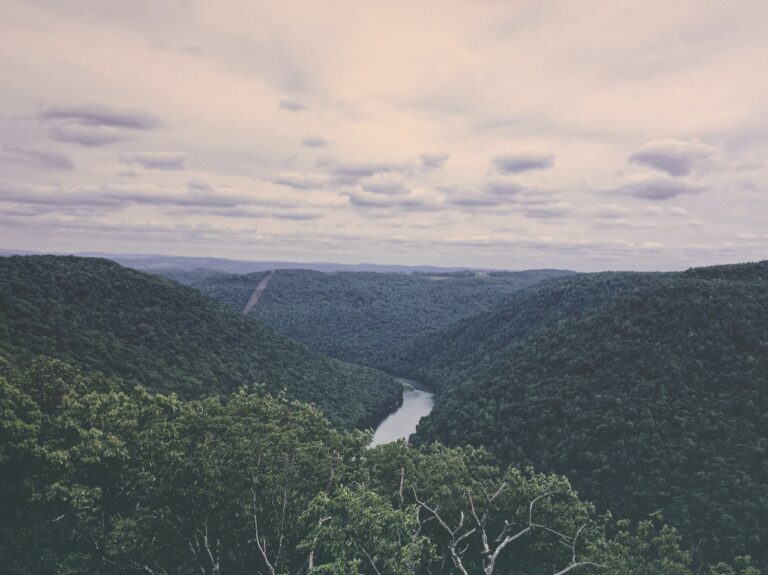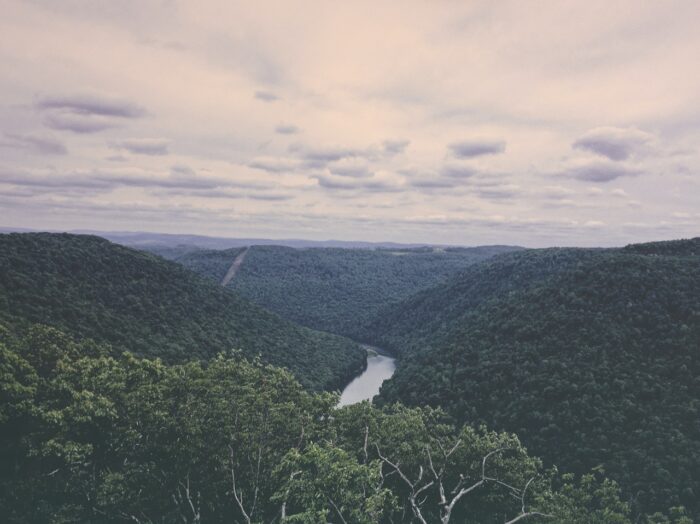 West Virginia, otherwise known as the "Moutain State" got its nickname for obvious reasons — being a part of the Appalachian Mountain system, the state is filled with hills and mountains, some of which we will be exploring today! West Virginia, which is wildly known for its natural beauty, is considered one of the more scenic states. So come along as we explore the great outdoors (and some indoors, too) of West Virginia.
First, we will visit the capital, Charleston, right in the heart of West Virginia. While West Virginia is known for nature, Charleston gives guests the opportunity to learn more about the state's history, as well as enjoy city life. Speaking of history, the West Virginia State Museum is a must-see! Here you can learn about the early years of the state, starting with the Native Americans who hunted throughout West Virginia way before it was actually a state. You will also learn more about World War I and the beginning of the coal industry, and how that all lead us to where we are today. When you're done learning about the history of West Virginia, dive headfirst into the culture at the Capitol Market. Located in former railroad trainyards, the market features a seasonal farmers market outside by local farmers and year-round shopping from other local shops. Here you will find some of the best produce, honey, plants, and even homemade dishware! The best part is, you know you will be supporting a local business. 
Alongside the banks of the Monogahela River is Morgantown, the home of West Virginia University. While this is a college town, there is still plenty to do and see here, so don't let that scare you off! If you are visiting during the warmer months, the Earl L. Core Arboretum is a must! The 91-acre garden was established in 1948 by Earl L. Core, a professor at the university. The garden is now owned and ran by the university, but is open to the public daily! Along with amazing flowers, the arboretum also features hiking trails and many park benches for guests to sit, relax, and just enjoy nature. After enjoying what nature has to offer, head into town, and stop at one of the many breweries in Morgantown. With over ten breweries to choose from, you have plenty of options to try! Be sure to ask which ones offer tours so you can get an in-depth look to see how some of your favorite brews are made!
Whether you're an avid hiker, or just like to do it for fun, West Virginia is known as an "outdoor paradise" so you are sure to find some great trails! Take a trip to Spruce Knob, the state's highest peak at 4,863 feet high, with an observation tower for some pretty incredible views. Coopers Rock State Forest has more than 50 miles of trails through the vast forest, all leading to some of the best views in the state. For our more experienced climbers, check out the Endless Wall Trail, named after the rock cliffs that line the gorge that provides breathtaking views of the water. Just be sure to pack your camera for the hikes, as they all lead to breathtaking views that you won't want to forget!
Wisconsin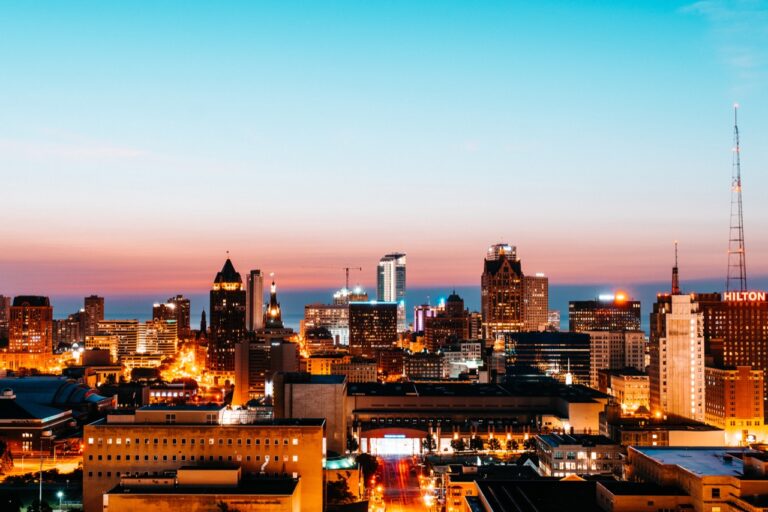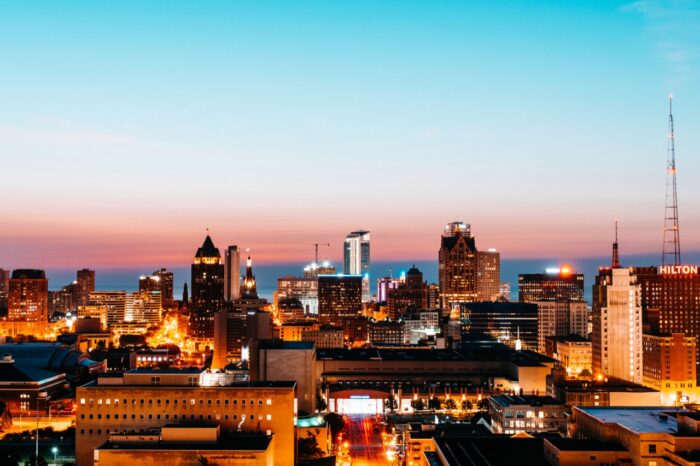 Next up is The Badger State, formally known as Wisconsin. Located in the north-central midwest region, Wisconsin is known for its Great Lakes, freezing cold winters, and being known as "America's Dairyland" because they are the leading producers of all dairy products. The cheesehead being worn at the Green Bay Packers games makes a lot more sense now, right? But there are more hidden gems throughout the state of Wisconsin than just football and cheese! Whether you are a history buff, an outdoor enthusiast, or someone who just loves adventure, you won't be bored in Wisconsin.
As always, we will start at the capital. Madison, the second-largest city in the state, is considered one of the coolest cities in the country! If you are an art lover or just someone who can appreciate good art, the Madison Museum of Contemporary Art is for you! The museum's goal is to "provide transformative experiences that educate, reflect, and inspire us as individuals and a community." With different pieces from different eras, museum exhibitions, and free learning programs, you could spend all day here! Speaking of art, the Olbrich Botanical Gardens is filled with beautiful architecture and breathtaking gardens that cover 16 acres. Once you enter the garden, you will escape into a different world and forget you are still in Wisconsin for a moment, so be sure to take your time exploring all it has to offer. 
Next up is Wisconsin's most popular city and largest city, Milwaukee. First, take a stroll along the River Walk located next to the Milwaukee River, a quaint area with plenty of shopping, food, and entertainment along the way. You will also see numerous murals on the walls painted by local artists that turn the area into an outdoor art exhibit. After your stroll, head downtown to the Historic Third Ward. What used to be a warehouse district is now an art and fashion district with unique shops, restaurants, and theaters for your entertainment. You will surely enjoy this lively neighborhood with all there is to do and see here. Be sure to stop by the Milwaukee Public Market for some fresh, local food, and of course, try some of their famous cheese. You might even catch a live cooking show! 
There are 15,000 lakes located in Wisconsin, all beautiful in their own way! Most of the lakes are natural; only some were human-made, some are small and wonderful for relaxing and fishing, while others are grand and perfect for a day out on the boat. Elkhart Lake is one of Wisconsin's oldest lakes and has been a popular family vacation spot since 1860. With water activities, sailboat racing, swimming, and fishing, your family will never get bored! Another popular lake is Castle Rock Lake which sits on 16,640 acres and makes up a few beaches, campsites, boat launches, hiking trails, and a park area. It makes for the perfect summer day with your family and friends.
Wyoming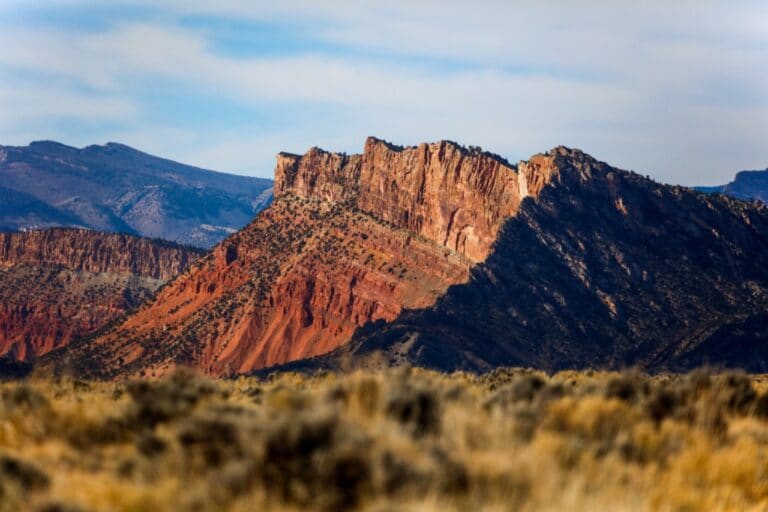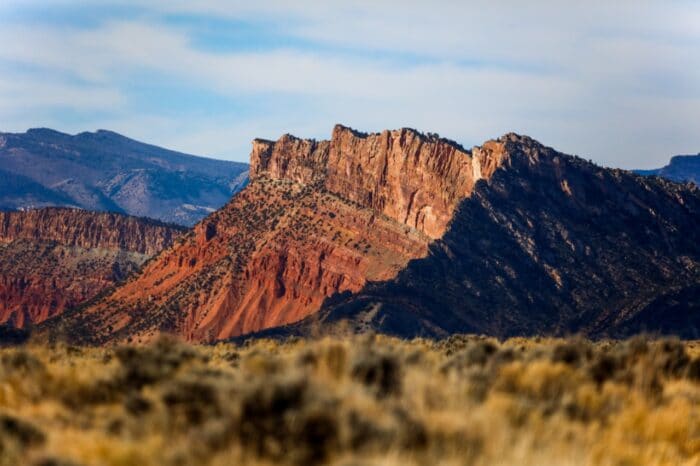 Wyoming, which is known as "The Cowboy State" because of its state symbol of a cowboy on a bucking horse, is the 10th largest state, located in the western part of the United States. Millions of people visit Wyoming each year for the natural beauty you will find throughout the state, from towns to mountain tops and even the 7 national parks. For all our nature lovers and outdoor enthusiasts, this is the place to be! Who knows, you might even run into some wildlife, so be sure to have your camera charged and ready to go.
The first stop on the list is, of course, Yellowstone National Park, the world's first national park. Sitting on 2.2 million acres you will find natural landmarks such as Lamar Valley, the Grand Canyon of Yellowstone, the Old Faithful geyser, the Grand Prismatic Spring, the largest hot spring in the US, and much more. Remember the wildlife we mentioned earlier? You are sure to see some here, such as bison, black bears, antelope, elk, and even a bald eagle. While you can drive through the park to experience everything, the best way to get up close and personal and really dive into the park is by hiking the many trails. 
The Flaming Gorge National Recreation Area provides guests with fishing, boating, watersports, and hunting. The lake stretches 91 miles long from Wyoming to Utah and is always cool even in the hottest summer months. Along with water activities, guests can also hike, camp, and spot some more wildlife. While you will have to travel a bit to reach it, Devils Tower National Monument is worth the trip! The large rock rises 1,267 feet above the river and is considered a "geological masterpiece." You can hike the trails that go around the entire tower, and head into the forest to see the beautiful wildflowers or fish in the Belle Fourche River. You can also head inside to the visitors center to learn about the volcanic wonder and see how the area has changed over the years. 
Located at an elevation of almost 10,000 feet is Medicine Moutain, also known as the Medicine Wheel. The medicine wheel is used as not only a place of sacred ceremony but also for scientific inquiry, built by Native American tribes. The mountain consists of different stone patterns, and while it is covered in snow for most of the year, during the summer you can see the patterns on the ground. Visitors can hike to the top of the mountain to feel the power and energy of this sacred place and also see fantastic views of the area surrounding. 
Wrapping Up Our Tour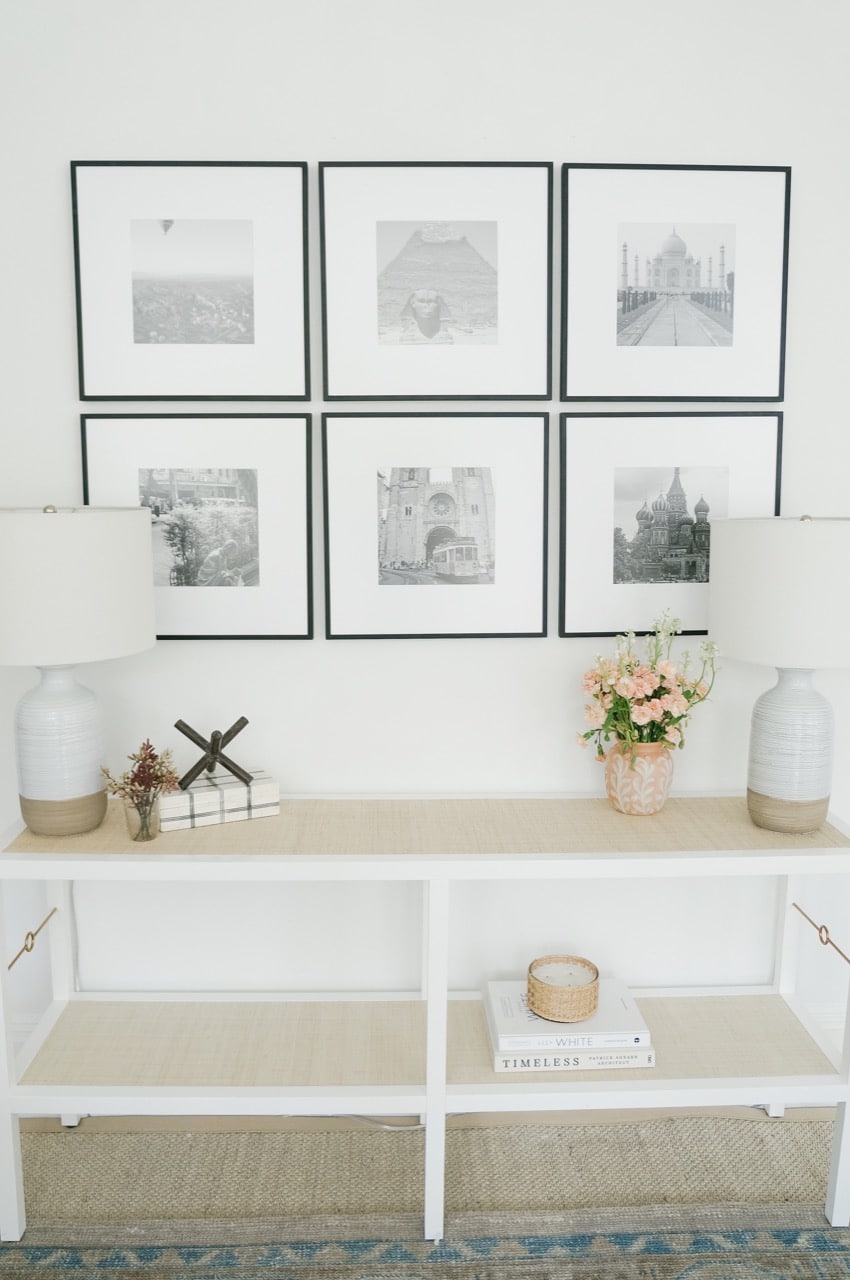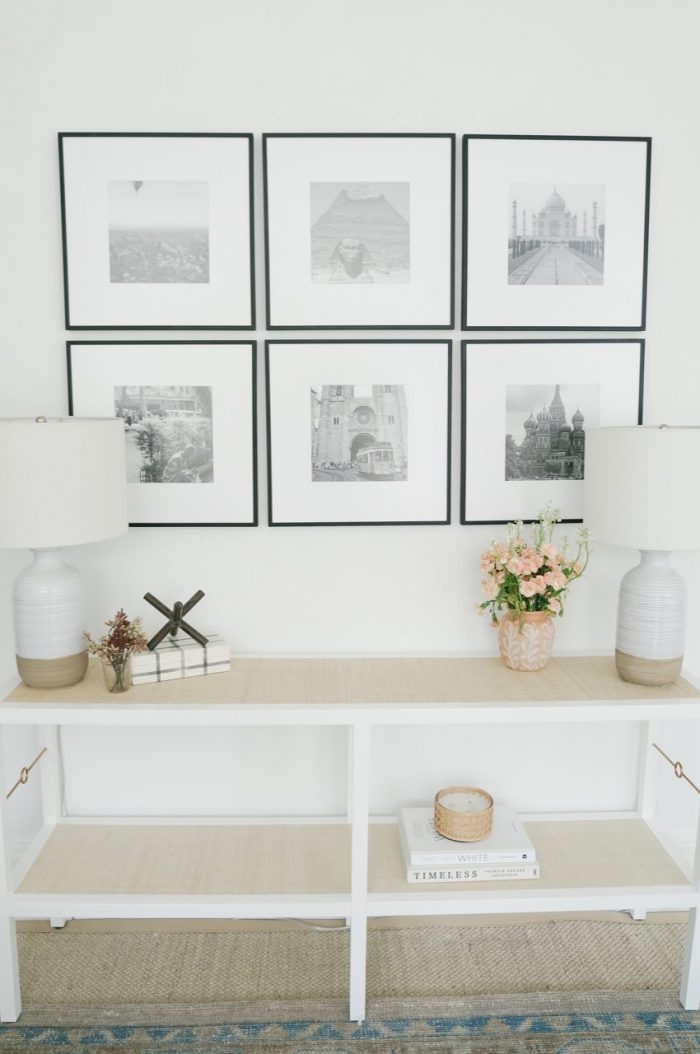 As we conclude our state guide tour, we want to say thank you for sticking with us! 50 stops and thousands of amazing things to do and see all across the United States make for endless photo ops. As you can see, the United States is filled with so much adventure and beautiful sites that you may not have realized existed!
Of course, If you do have any travel photos (or decide to purchase some local art) and you need to frame them, don't forget to share them with us on social media! We can't wait to see what you design.
This post first appeared as The Ultimate Guide For Travel Photography: Photographing All 50 States on Frame It Easy - Learning Center for Custom Picture Framing.