Granby
The Granby is our ornate wood frame style, with a flat profile face that is 1 ⅜" wide. It's made from a North American hardwood (Poplar) that's finger-jointed, decoratively pressed, and finished with an antique-style gilded pattern wrap. Made in America.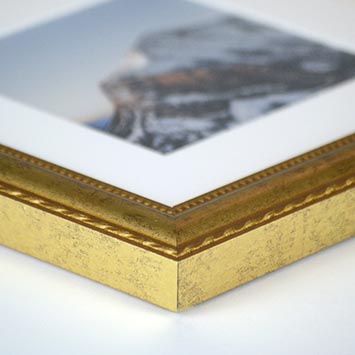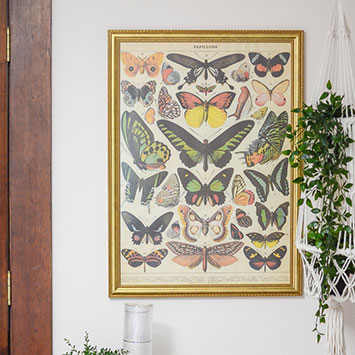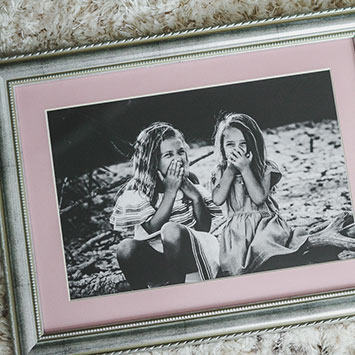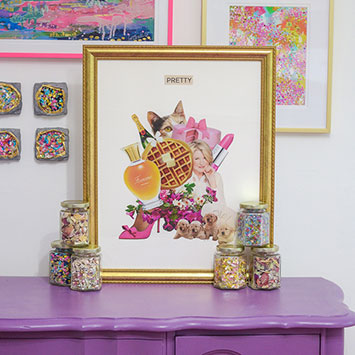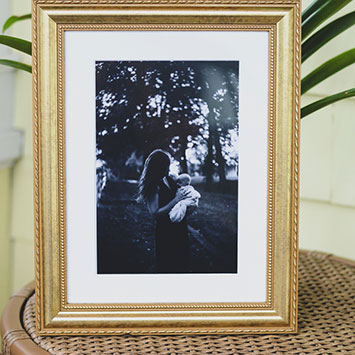 Customers Who Love This Frame Style
January 21, 2023
I am so happy with my frame. I have just begun doing small square watercolors and my painting looks perfect in the frame. Vary impressed with the quality and it was so easy to order. Will definitely be a repeat customer. Sorry I can't send a photo because I am not on any social media sites. Pam
Pamela Diane — Mercer, PA
December 31, 2022
Looks fantastic and the savings over a framer is exceptional. Will order again! Any promo codes? Thanks! Josh
Joshua — Peekskill, NY
December 18, 2022
I needed a custom-size frame not available in stores, and WOW! I'm amazed at the quality & construction of the metal frame I ordered. The frame is lightweight yet sturdy, and after watching the quick instructional video, adding my artwork & the hanging wire was a breeze. Frame-it-easy truly thought of every little detail. This product is worth every penny!
Lexie — Grovetown, GA
December 12, 2022
Nice, substantial frame! It came very well packed with all of the components and instructions needed to just slip in my artwork and hang it.
MARY LOUISE — Bradenton, FL
December 12, 2022
Lovely frame that is just perfect for the artwork. The quality of the wood and workmanship is fantastic. I appreciate the quality of even the prongs holding in the art and backing--which are longer and better than from other frame sellers. Also appreciate that the hooks and wire were already attached, as it saves me a step. I thnk FrameItEasy is my new source for frames, and I will definitely recommend you to others. The frame arrived in basically the time expected, where other frame retailers are not able to deliver anything within a reasonable timeframe at this time.
Carol — Queens, NY
December 11, 2022
I ordered a frame for an inexpensive poster. It was perfect. Such quality for an inexpensive frame. Looks amazing. I will definitely be purchasing more frames from here.
Gloria — White Plains, MD
November 21, 2022
Received a Beautiful frame!!! Well made and bright color. Was packaged well and shipping was quick. Thanks!
Clark — Hawthorne, CA
October 27, 2022
Prior orders were for wood frames for cross-stitch projects. This order was for a metal frame and I can not be more pleased with the quality or of the ease of assembly using the online instructional video.
Andrew — China Grove, NC
October 17, 2022
I was SO happy with my purchases! The sizes were perfect, the quality is excellent, they shipped so quickly, and the prices were so reasonable. I will definitely be purchasing from you Frame It Easy again in the future!
Katherine — Liberty Township, OH
October 8, 2022
We absolutely LOVE the frames we got from Frame it Easy. It really was very easy to order the frames we wanted online and they were delivered quickly. Great quality and fit perfectly. Thank you!
Roberta — South Pasadena, CA