Granby
The Granby is our ornate wood frame style, with a flat profile face that is 1 ⅜" wide. It's made from a North American hardwood (Poplar) that's finger-jointed, decoratively pressed, and finished with an antique-style gilded pattern wrap. Made in America.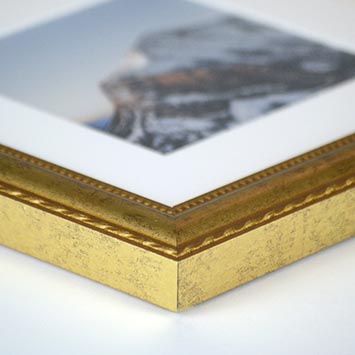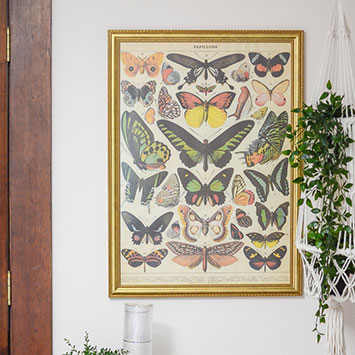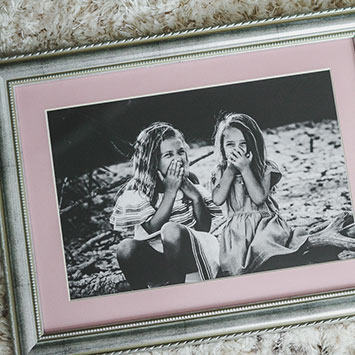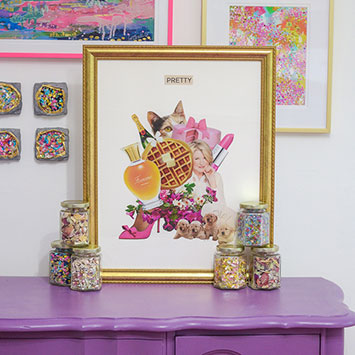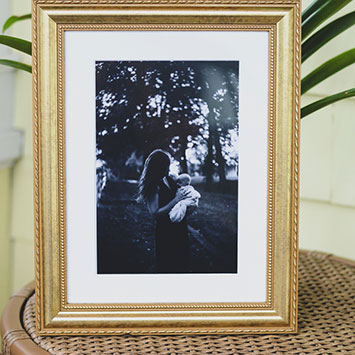 Customers Who Love This Frame Style
March 7, 2023
Thank you…very happy with my frame! Very carefully packaged & complete. I would certainly consider ordering from you again.
Patricia — North Kingstown, RI
March 6, 2023
Great frames! I will definitely use your services again. Thank you!
Cecile — Havertown, PA
February 15, 2023
Received my frames. Very happy with them. Quality work at an affordable price. Best of all, they are American made.
Pamela — Mercer, PA
February 13, 2023
My white metal frame came packaged very securely, was a breeze to assemble and hang thanks to the included hardware, and looks great on the wall. I'm very satisfied and would definitely order custom-size frames here again.
Daniel — Seattle, WA
January 21, 2023
I am so happy with my frame. I have just begun doing small square watercolors and my painting looks perfect in the frame. Vary impressed with the quality and it was so easy to order. Will definitely be a repeat customer. Sorry I can't send a photo because I am not on any social media sites. Pam
Pamela Diane — Mercer, PA
December 31, 2022
Looks fantastic and the savings over a framer is exceptional. Will order again! Any promo codes? Thanks! Josh
Joshua — Peekskill, NY
December 18, 2022
I needed a custom-size frame not available in stores, and WOW! I'm amazed at the quality & construction of the metal frame I ordered. The frame is lightweight yet sturdy, and after watching the quick instructional video, adding my artwork & the hanging wire was a breeze. Frame-it-easy truly thought of every little detail. This product is worth every penny!
Lexie — Grovetown, GA
December 12, 2022
Nice, substantial frame! It came very well packed with all of the components and instructions needed to just slip in my artwork and hang it.
MARY LOUISE — Bradenton, FL
December 12, 2022
Lovely frame that is just perfect for the artwork. The quality of the wood and workmanship is fantastic. I appreciate the quality of even the prongs holding in the art and backing--which are longer and better than from other frame sellers. Also appreciate that the hooks and wire were already attached, as it saves me a step. I thnk FrameItEasy is my new source for frames, and I will definitely recommend you to others. The frame arrived in basically the time expected, where other frame retailers are not able to deliver anything within a reasonable timeframe at this time.
Carol — Queens, NY
December 11, 2022
I ordered a frame for an inexpensive poster. It was perfect. Such quality for an inexpensive frame. Looks amazing. I will definitely be purchasing more frames from here.
Gloria — White Plains, MD