The Easiest Business Framing Solution
Quality, affordable custom picture framing is what Frame It Easy does best. When it comes to your business, we offer first class service. Whether you need a couple dozen frames or several thousand, we can accommodate your requests — all while saving you both time and money.
Do you need additional support or have questions? Contact us either at business@frameiteasy.com or (888) 983-2670.
Join our mailing list for monthly freebies, design advice, and exciting news!
Our picture perfect offerings,
made just for you.
Efficient Packaging
Our packaging is custom-made — just like our frames! Packaging is created on-demand and is unique to each and every order. (Plus it's recyclable!)
Custom Materials
Need a special type of material for your prints? Or maybe a custom colored frame? Let us know and we'll work with you to accommodate wherever possible.
Exceptional Customer Care
All of our products are handled in-house — and so is our customer service. Talk to the experts on-site who can make sure your frames are perfect.
White Labelling Option
Don't want to give away your expert framing source? No worries — we can remove our Frame It Easy branding before shipping.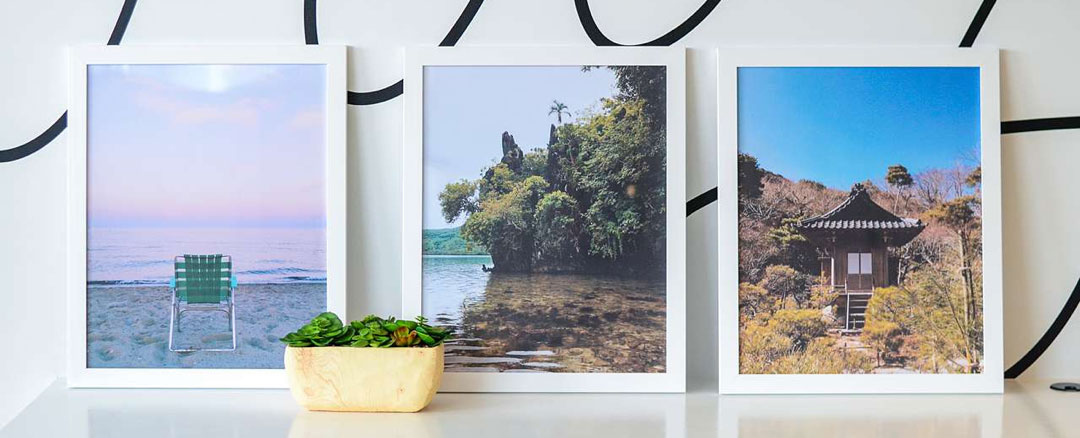 B2B ordering at your service.
From art pieces shipping to multiple locations to full gallery walls for corporate offices, Frame It Easy can handle sending many frames in an efficient and timely manner — all while reducing the logistics of B2B framing and without having to deal with a convoluted or complicated system.
In fact, we keep the "system" end to ourselves, so you don't have to worry. Let our staff know what you need and they will work with you to make sure the order is completed to your satisfaction. Think of us as your custom framing concierge (and you don't even need to leave a tip!)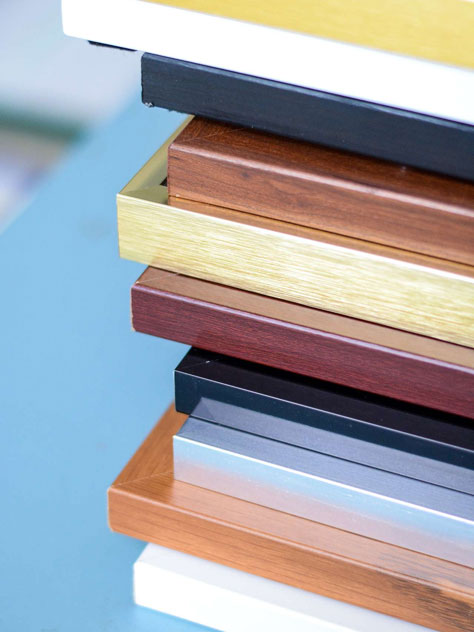 From fulfillment to distribution, we've got you covered.
Order any size frame in increments as small as 1/16".
Upload prints or digital art for us to professionally print, mount, and frame — ready to hang out of the box.
Need to add your own art? No problem - we'll simply send the frames to you.
Choose from a variety of frame styles, as well as single or double matting options.
Delivered right where you need it, whether it's a central location or individual addresses.
All our frames are proudly made inside the USA.
Our process is framed differently than others.
Manufacturing Process
All of our frames are made on-demand using our proprietary production system, automation, and software that sets us apart from the rest. These manufacturing efficiencies allow us to provide fast, high volume, quality frames at the lowest costs.
Product Customization
With over a trillion possible combinations of sizes, frame styles, matting, and cover options, you have full control over how your frame will look. We can accommodate any size in increments of 1/16", so no need to feel bound by stock, "standard" sizes.
Production Efficiency
All our materials are used to every inch possible, and our packaging is tailor-made to each order. This means we are highly efficient at putting your frames together and have virtually no waste afterward.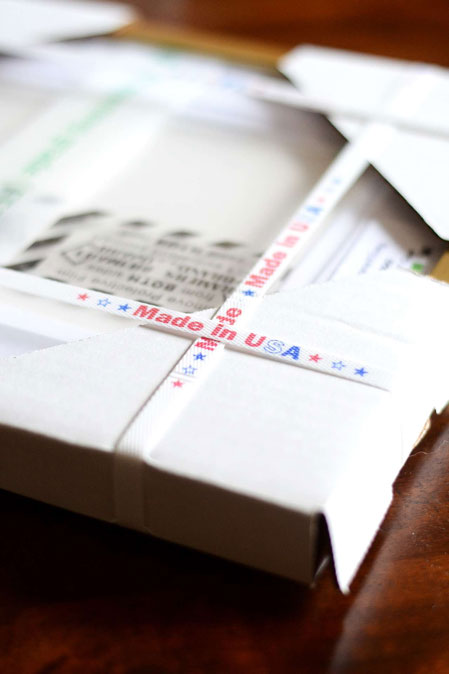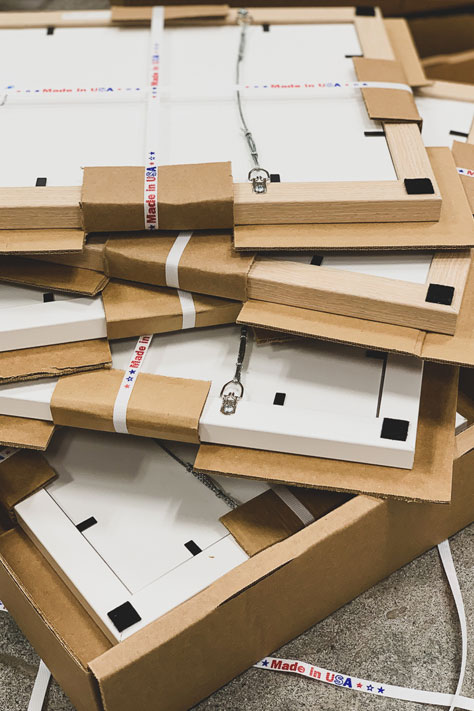 We specialize in fair shipping.
Our advanced software allows custom sized packaging to precisely fit every dimension of each frame order — checking for optimal size, dimensions and multi-frame configurations — to provide the lowest shipping costs to our customers. (We even pass along our discounted rates!)
Adding an additional frame to an order with us typically only adds a few dollars to the shipping price, compared to other framers with "free shipping" that bundle shipping into the cost of each individual frame, leading to paying that premium many times on a multiple frame order.
This can save hundreds or even thousands of dollars on a large order or set of orders.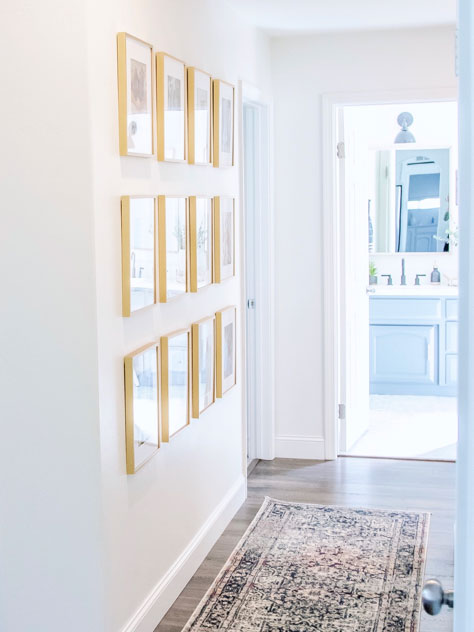 A perfect fit for:
Major Ecommerce Retailers
Galleries and Museums
Corporate Offices
Retail Stores
Hospitality Industry
Client Gifts
Municipalities
Trade Shows
Interior Design Firms
Artists and Photographers
Schools and Universities

...and much more!
Learn more about how our framing can help your business.
Who's Using Frame It Easy?
Our frames have been featured in museums, animation studios, large businesses, and homes all across America.
A filmmaker displayed posters for his award-winning Netflix documentary.
An international insurance company sent framed awards to their highest performing agents all across the country.
Universities use our service to frame diplomas that they send to their students & alumni.
A leading golf club manufacturer regularly ships framed prints to distributors throughout the US.
A vocational institute for higher learning had multiple frames sent to 14 different locations.
A Cincinnati-based restaurant chain orders frames for their locations all across the city.
A sign shop uses our service to frame the work they do for their clients, among whom are big insurance companies and tech consulting firms.
A Rhode Island-based interior design company orders frames for all their client projects.
Online custom framing. Now, even easier.
You tell us what you need, we'll make it happen quickly, efficiently, and at the best price we can offer.
Tell us what you need:
Thanks, we've received your message and will be in touch soon!