When you have kids in school, you know what's coming…lots of pictures! From sporting events and picture day to field trips and graduation, school photos help to chronicle your children throughout the years and remind you of how they've grown.
Many parents order their children's school photos each year or have a phone full of snaps, yet they end up in the bottom of a draw or stuck on digital devices because there is no plan with what to do with them next. However, framed school photos make the perfect display of school day memories. They also can be gifts for grandparents or others who love watching your children grow as much as you do.
Whether it's the annual shot or a special senior portrait, here are some tips and inspiration for what to do with all of your school pictures to keep those school day memories close.
"Picture Day" School Photos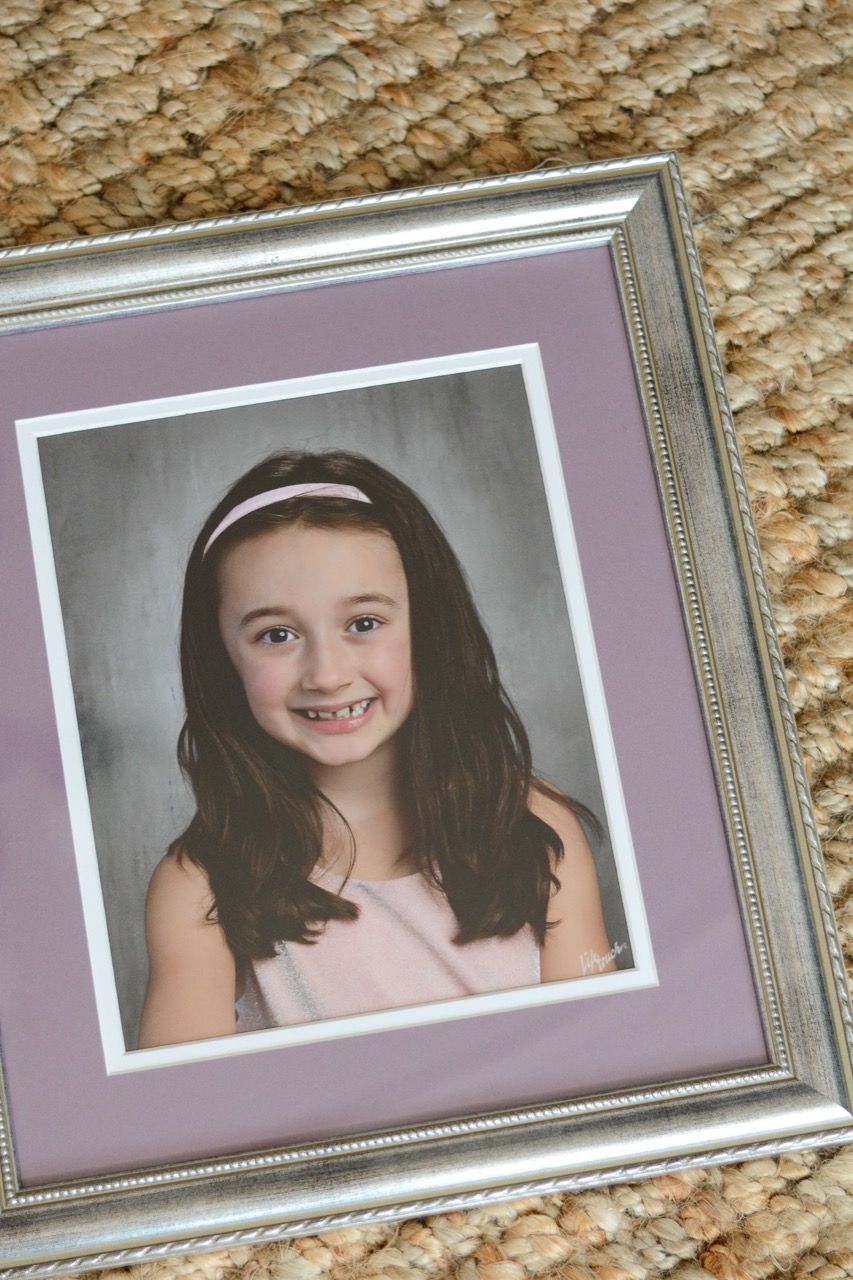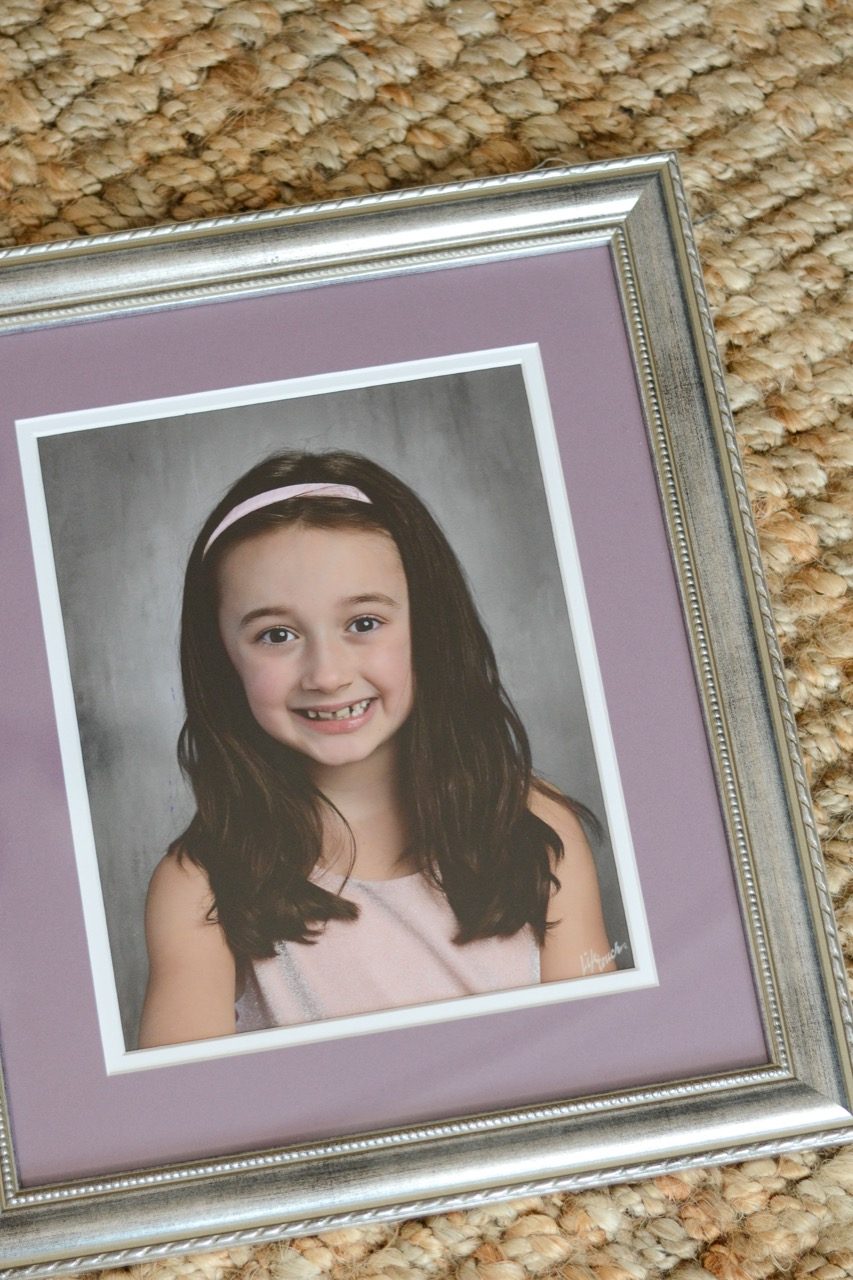 Most schools offer these annual photos through a professional company taking them directly at the school. That usually leads to a 2-3 week turn around period and then you are able to order your school photos in various packages, sizes, and combinations to suit your taste and needs.
From there, don't just bury the photos away, never to be seen again. After all, you probably paid a good sum for a package, and it's truly a waste of money to not put the photos to proper use! Why not show off your kids in a sophisticated and tasteful framed display and enjoy them year to year?
What To Do With School Photos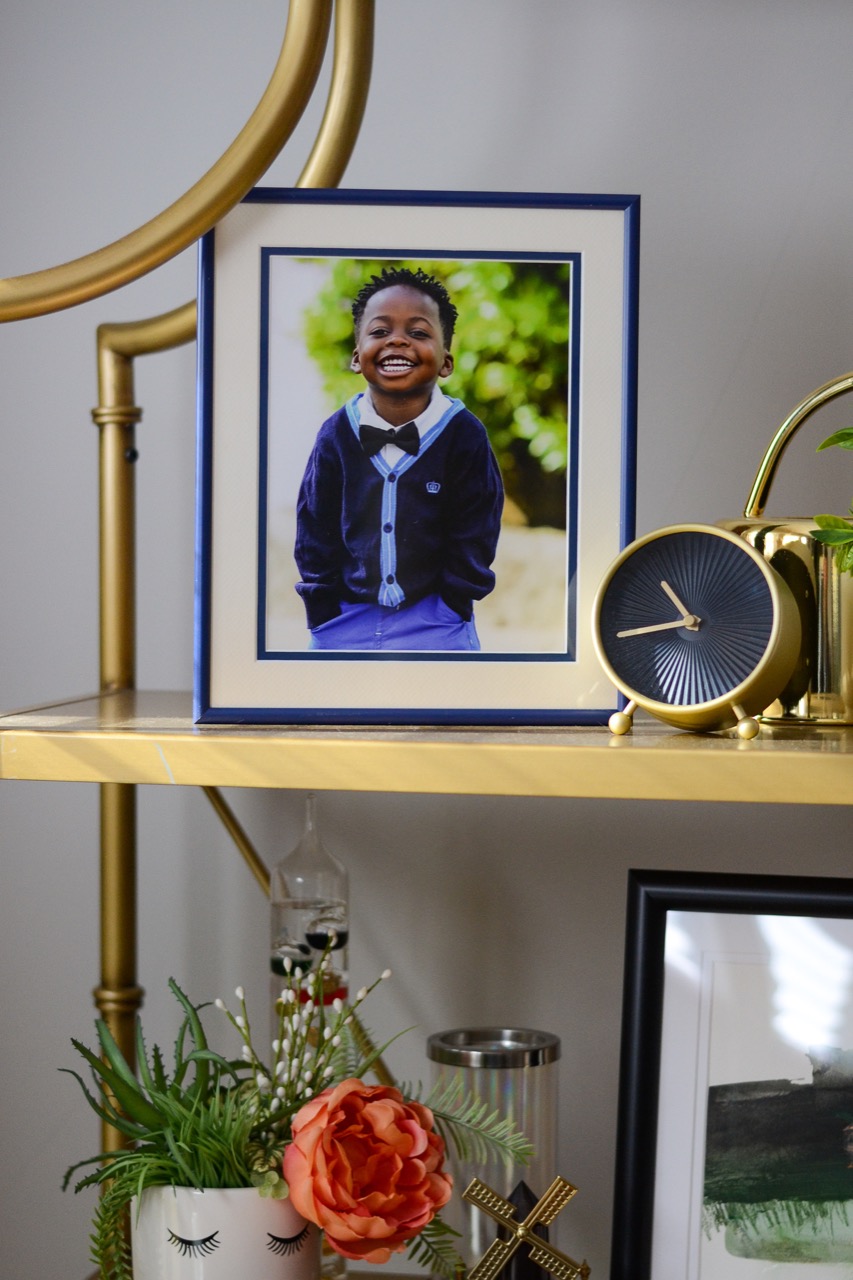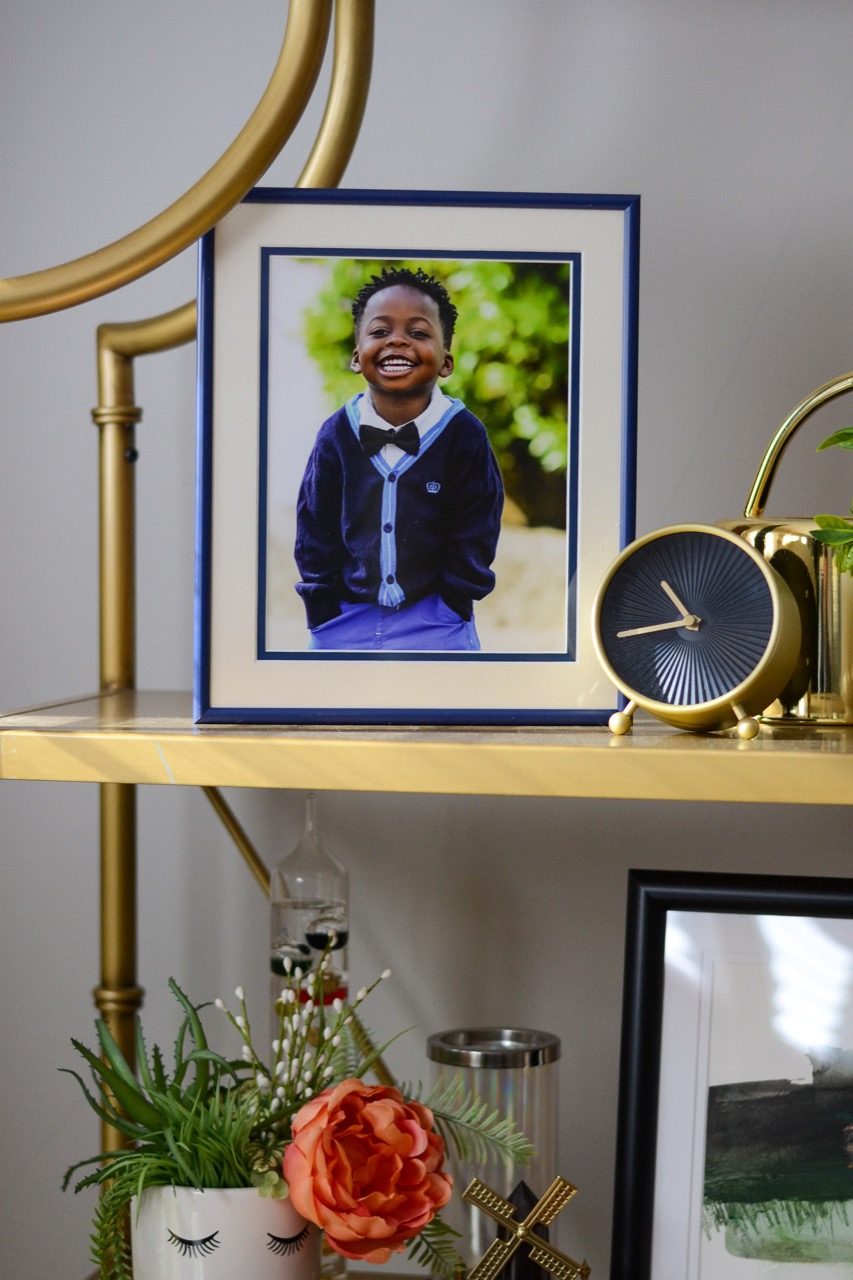 Create your display to fit any room, design style, or color scheme. Perhaps you're looking for a simple black frame to draw full attention to the subject of the photo, or a bright-colored metal frame to draw out the different colors in the photograph. Here at Frame It Easy, we offer a multitude of frame styles and colors to choose from to suit all of your desires. And our interactive site lets you experiment with layout, materials, and colors before you buy.
Next, display those frames in your home! If you have been slowly collecting each annual school photo, consider making a timeline style display — along an empty hallway or staircase. Or get ambitious and create a gallery wall — whether it's asymmetrical style, grid, or triple frame. In addition, picture frame ledges are no-hassle DIY projects that make a great area to show off your school photos.
On the other hand, create your frame to not only complement the school photo but to match your home design style as well! Check out our blog post on 10 different interior design styles and our favorite frames to accent with.
Lastly, the holidays are just around the corner, so turn your framed school photo into a gift for family members. Grandparents especially love having a formal photo of their grandkids to show off. Creating a framed piece is a made-to-order display for them and a great gift for any occasion.
Senior Photos
Unlike the annual school photos that are taken through the school every year, many seniors and their families opt to hire a professional photographer of their own choosing to have senior portraits taken in a setting of their choice. The days of a "formal" portrait are over. Let your senior's interests, accomplishments, and personality shine through!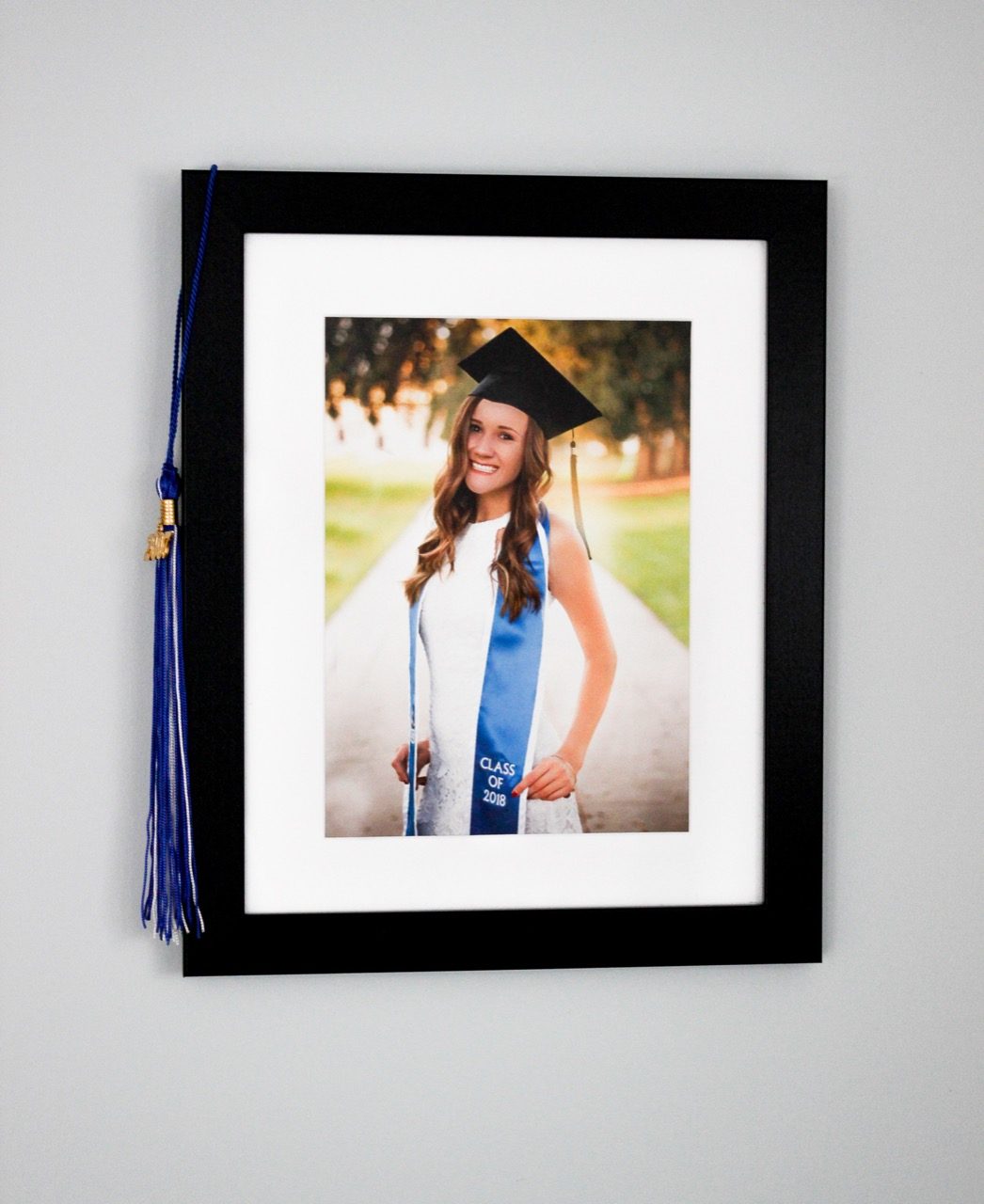 Tips For Choosing a Photographer
Choosing a photographer for your senior portraits is not as simple as it may seem. You may need to research various photographers to be sure you're on the same page with them in terms of vision, preferences, and style! Here are some tips to be sure you're senior school photo session runs smoothly and you love the results:
1. Style
Your senior is at an exciting stage of their life — as they're finishing their high school years and off to explore their passions and venture into the real world. With this exciting age comes individuality — developing a sense of what they are passionate about, accomplishing personal goals, participating in extracurricular activities. Your senior portrait photographer should be eager to exploit this individuality with your senior and find ways to capture their style and personality through the photographs.
Browse online and get a feel for what kind of portrait photography style you like. Having a sense of what you want the photos to look like will help you in narrowing down which photographers to choose from. Likewise, many photographers have their portfolios online or on social media, so be sure you like those, too! The key to a successful senior portrait is having the photographer, as well as the client, understand exactly what they're after.
2. Make Sure You're Comfortable
When it comes to senior photo sessions, being comfortable with your photographer can and will make a huge difference. After all, if you're nervous and uncomfortable, it will definitely show in the portraits. Before agreeing to work with a photographer, be sure that your personalities mesh, and that you would look forward to talking to them for up to a few hours.
In addition, try and determine their work ethic and what they'll be like when you're actually shooting the photos. Do they sound excited to explore different props, poses, and ideas? Or do they seem as if you're just another box to check off when it comes to booking senior portrait sessions? Some foresight on how the photographer will work with you throughout the session can help you decide amongst various photographers.
A rather important aspect of choosing your photographer is also being comfortable with their pricing as well as the packages they offer (what you'll be receiving after the photo session). You shouldn't have to purchase photos you won't use just because they are part of a "package" Photographers can vary in pricing, so choose your budget, then find a photographer who can fit within that budget.
3. Reputation and Reviews
If you haven't found a photographer yet, a great way to gain some insight is to seek the counsel of friends, family, and online reviews. Get advice from as many sources as you can.
Reading reviews or hearing from past clients is crucial. You'll be able to gain valuable insight into what it's like to work with a certain photographer from others who already have. Be sure that others say that the photographer was pleasant to work with, is flexible with ideas and tastes, and the final product was worth the money!
4. Location
The location for your portraits is an essential choice you'll have to make when it comes to booking your senior photo session. And your photographer should be willing to accommodate your choice! Once again, every senior is unique, and certain places are special to different people. Choosing your portrait location is a great way to let your personality and values shine through your photos without explicitly saying so.
Your photographer might have tips for choosing a location if you don't have a particular place in mind. Landscape backgrounds are typically ideal for senior photos — you don't want to take too much attention off the subject of the photo! Or perhaps you prefer an indoor photoshoot. Your photographer should be able to accommodate your preference.
Let's Get Snapping!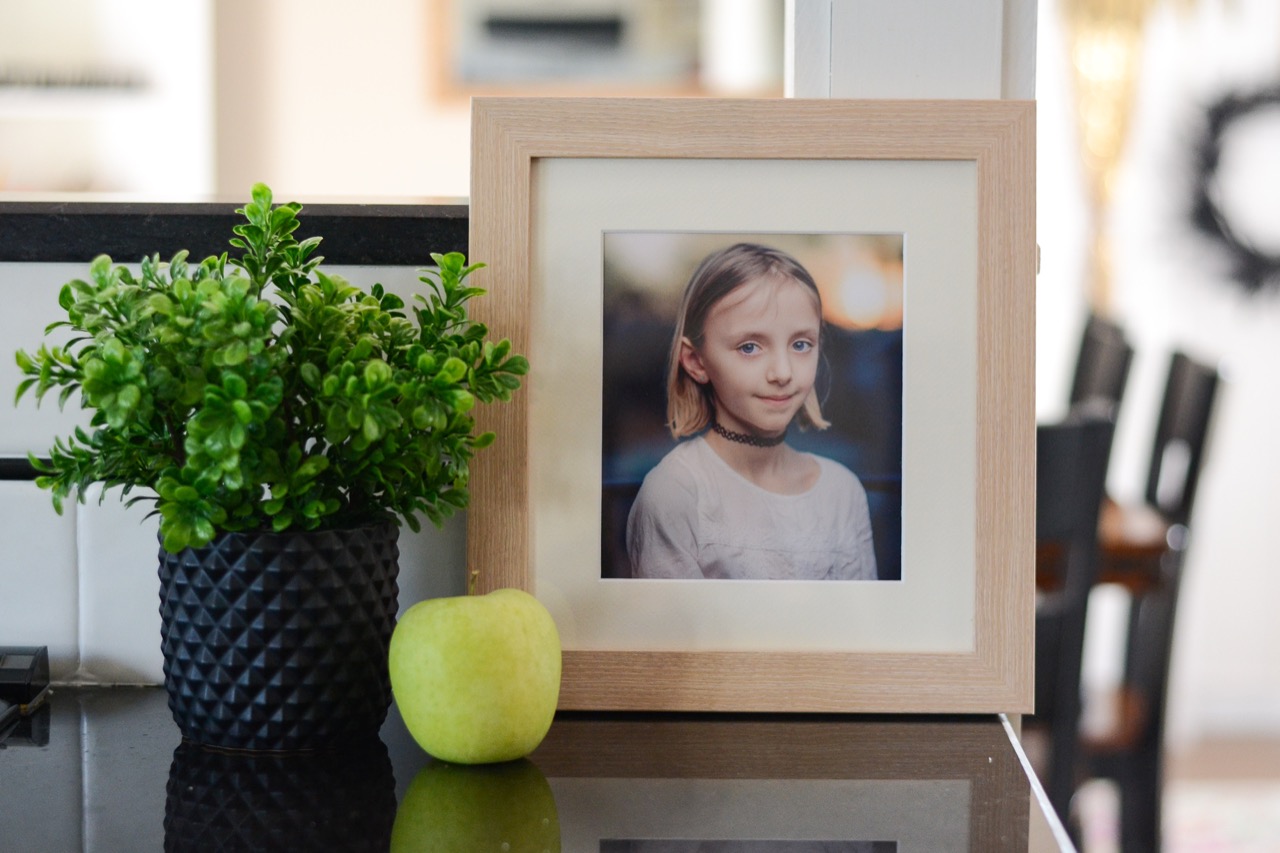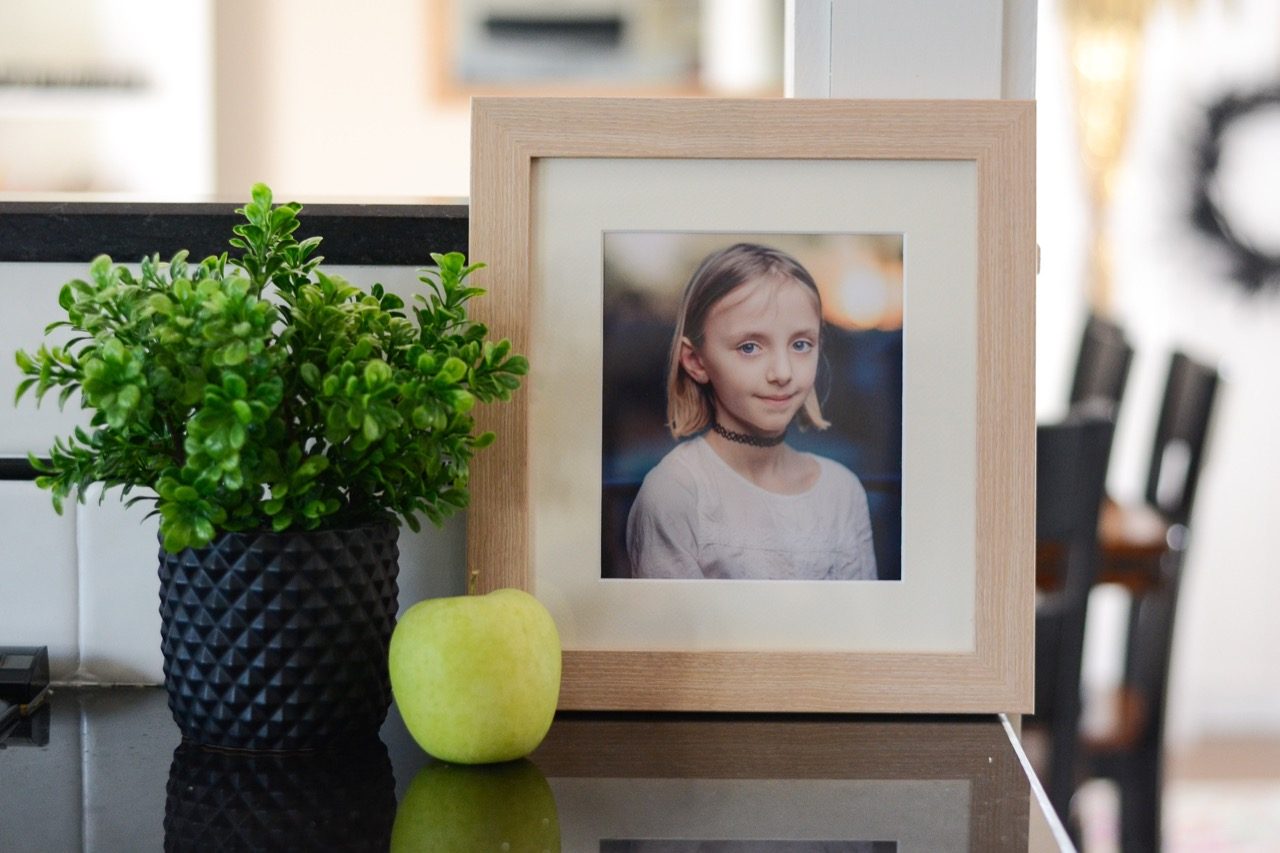 Hopefully, you've gained some insight into some of the ways you can make school photos into a special display, as well as an understanding of senior portraits and all the thought that goes into them.
Remember, displaying your annual school pictures — or gifting them to grandparents who will appreciate them — is better than stowing them away in your drawer for decades.
We have many resources for you to explore if you're looking to make your school photos an even grander presentation! Check out our top gallery wall layouts to add to the appeal of your school photos.
Lastly, senior portraits really are an occasion like no other. Your senior is at a special time in their life, and it's important to capture it properly! When choosing a senior portrait photographer remember to be comfortable with their personality as well as pricing. Be sure that you have a mutual understanding with your photographer regarding style. Reviews are definitely helpful when it comes to choosing a photographer. And choosing a location beforehand may help in the process of choosing a photographer — if you love the place be sure that your photographer is willing to shoot there!
Get excited to order your children's school photos this year, or book your senior's photoshoot — then get ready to display those memories for years to come!