The idea of creating your first gallery wall can be intimidating. There are many aspects you'll have to consider — from planning to ordering to installing — all in the hopes to create an eye-catching display. However, you're not alone, and plenty of people have successfully created the gallery wall of their dreams.
We've gathered pieces of gallery wall advice from some of our favorite decor enthusiasts who have created beautiful displays in their own homes. Gain some confidence with creating your own, and learn from their experience! (Oh, and be sure to check out their Instagram pages for more ideas and inspiration, too!)
1. "Consider the style of the room."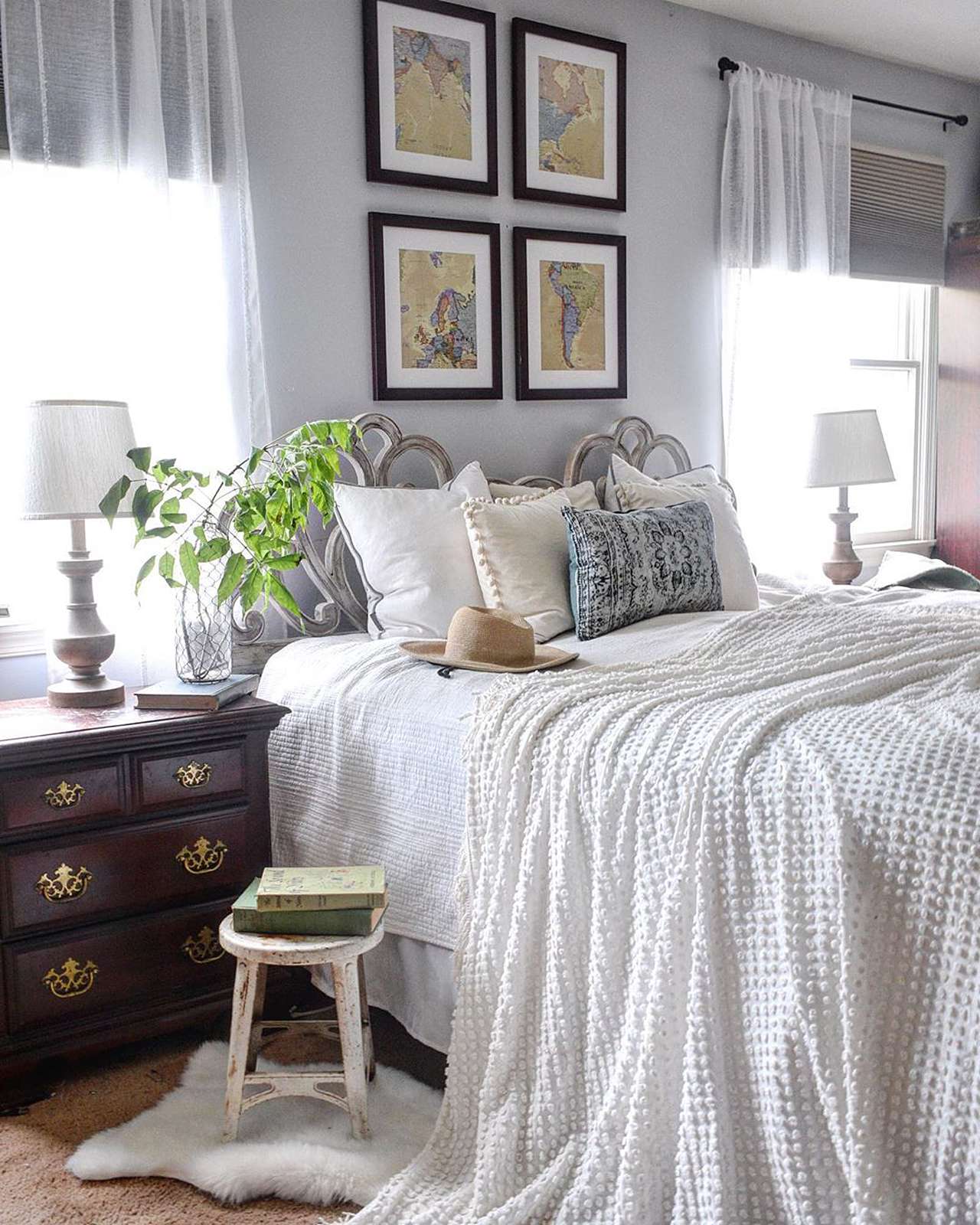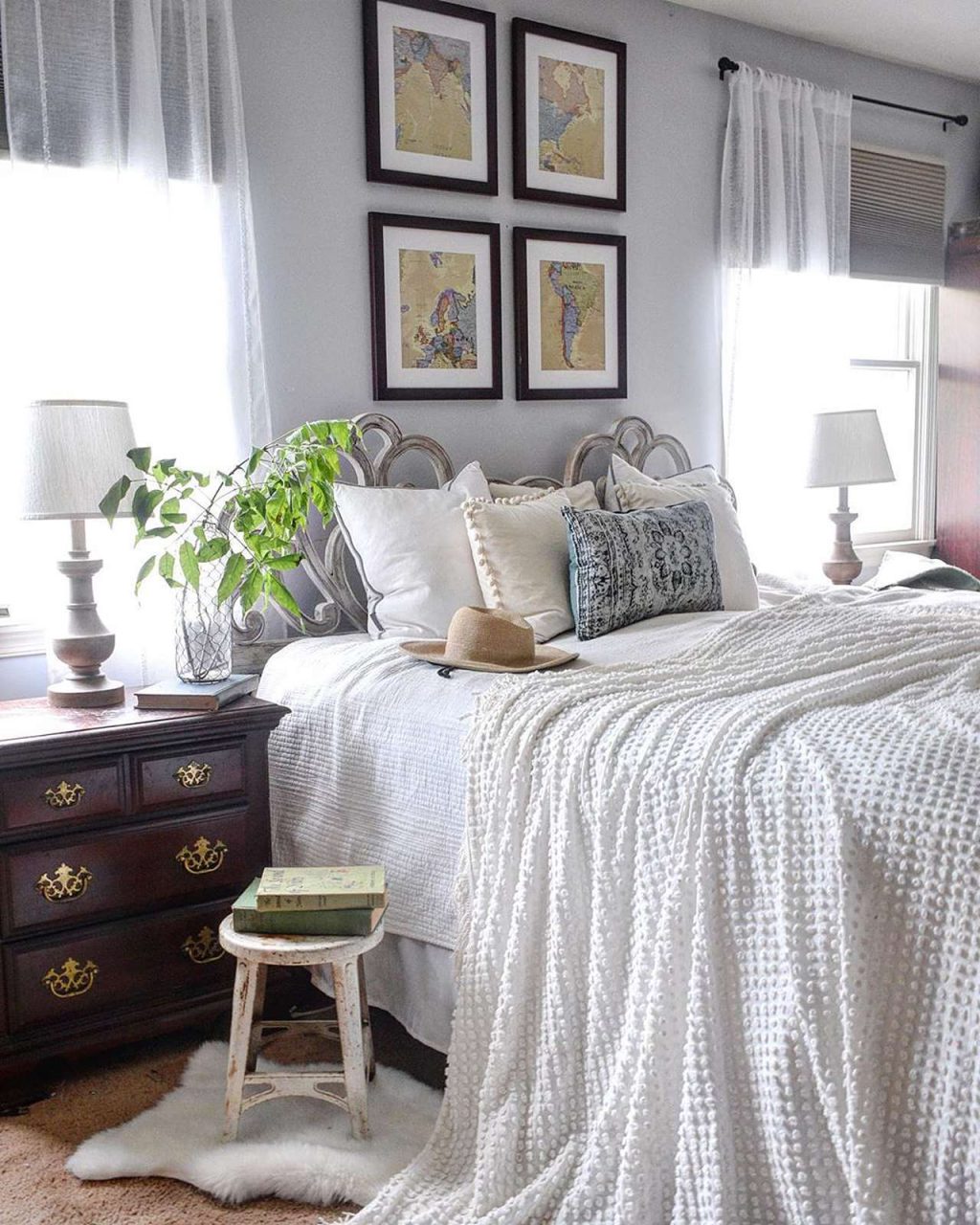 Sharon Comly – @houseonheatherfield:
"I would say that when you are planning a gallery wall consider the style of the room. What is the mood, tone, colors and style? Try to keep your gallery wall consistent with the feelings you want to evoke or create in the space. My room, for example is a bedroom for me and my husband so I wanted to have a little bit of a masculine feel and that is the reason I used the maps as opposed to something floral. We have darker wood in the room and so I used dark wood frames to keep with that same feel."
2. "Plan it out."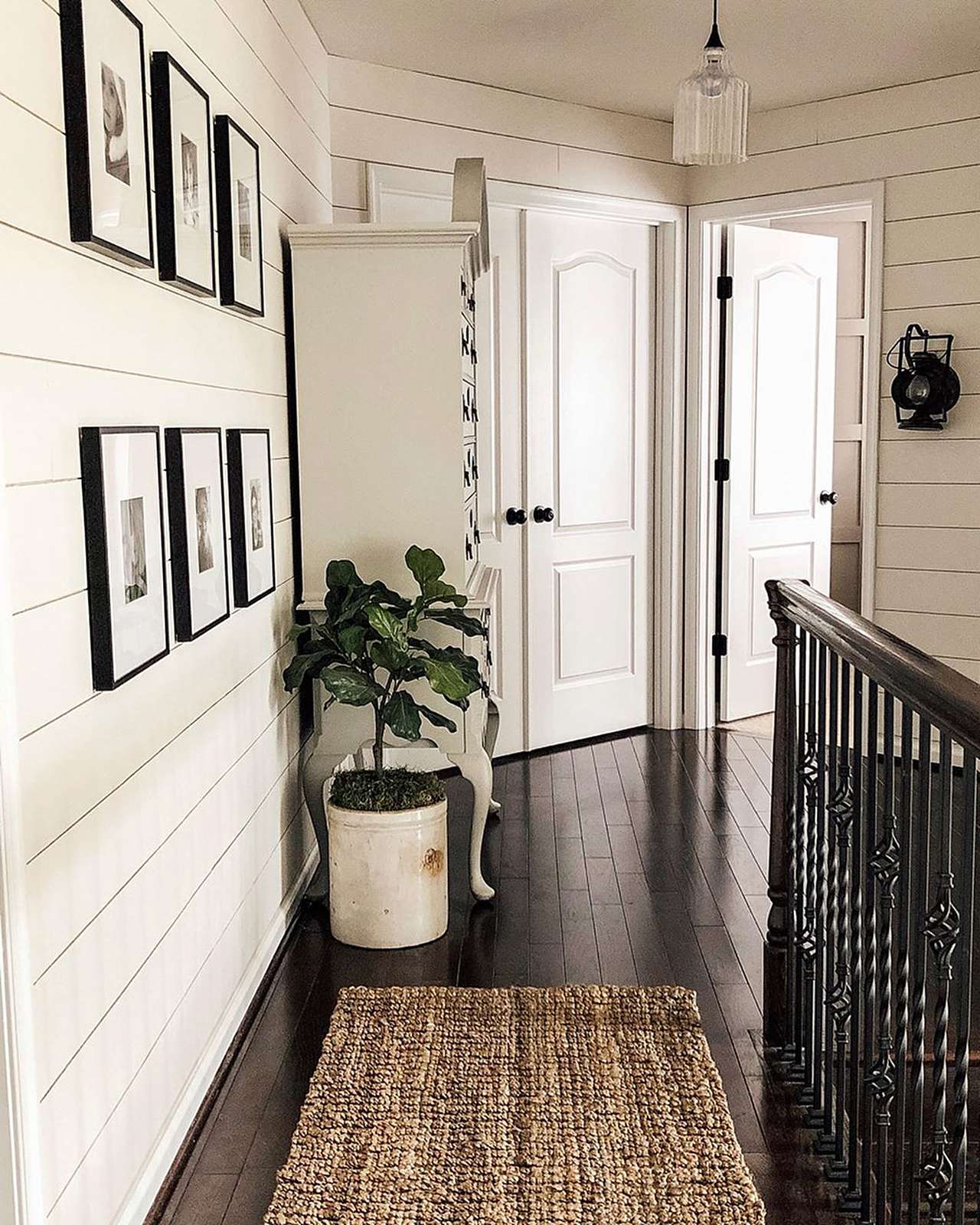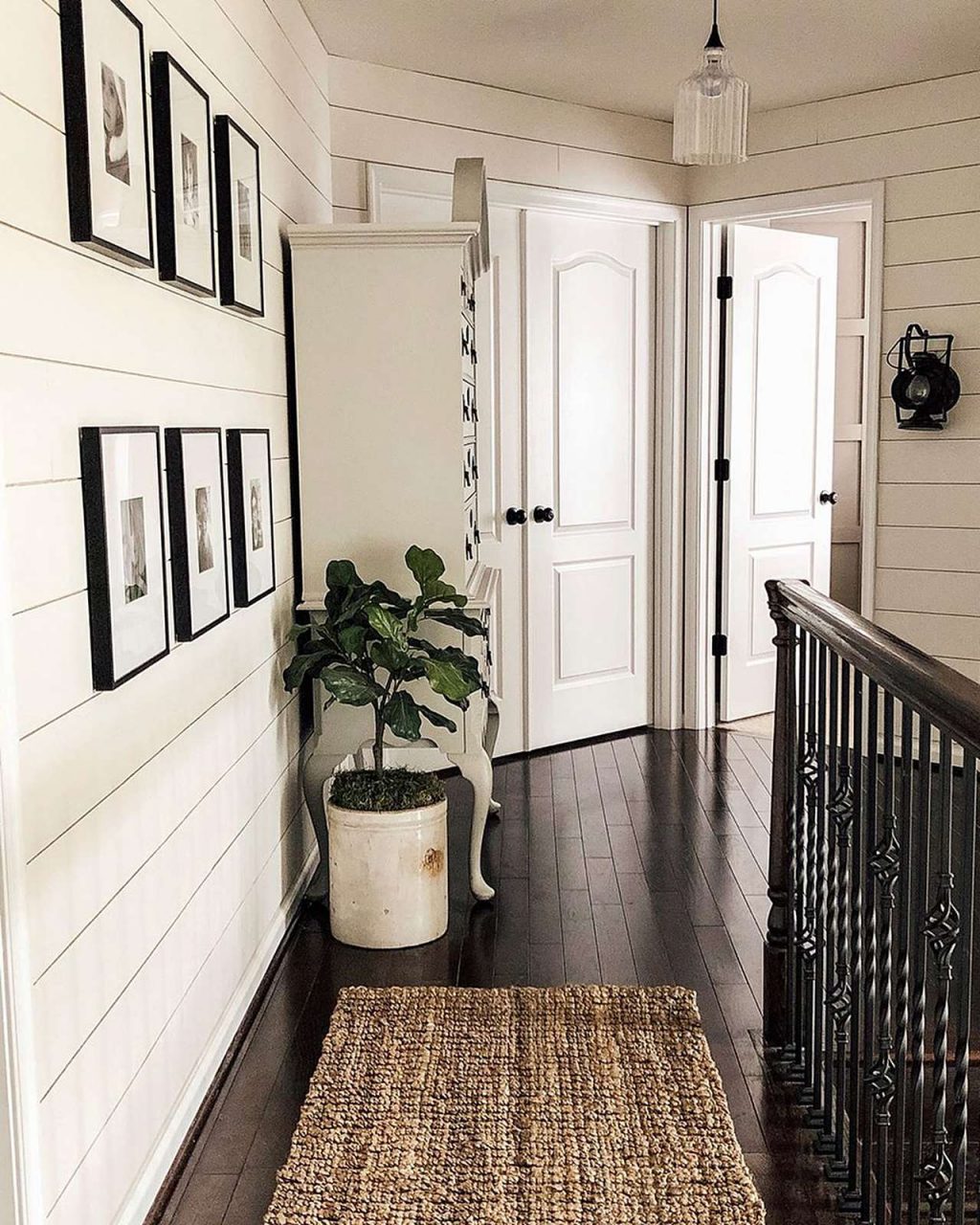 Chrystal Urdiales – @1728cedarhedge:
"Plan out your gallery wall. We used painters tape to try out different frame sizes (along with mat and picture sizes) and layouts. Then, live with it for a bit. It is a great way to feel out the sizing and layout in the actual space without committing right away. And it saves from patching a lot of nail holes!"
3. "Symmetry."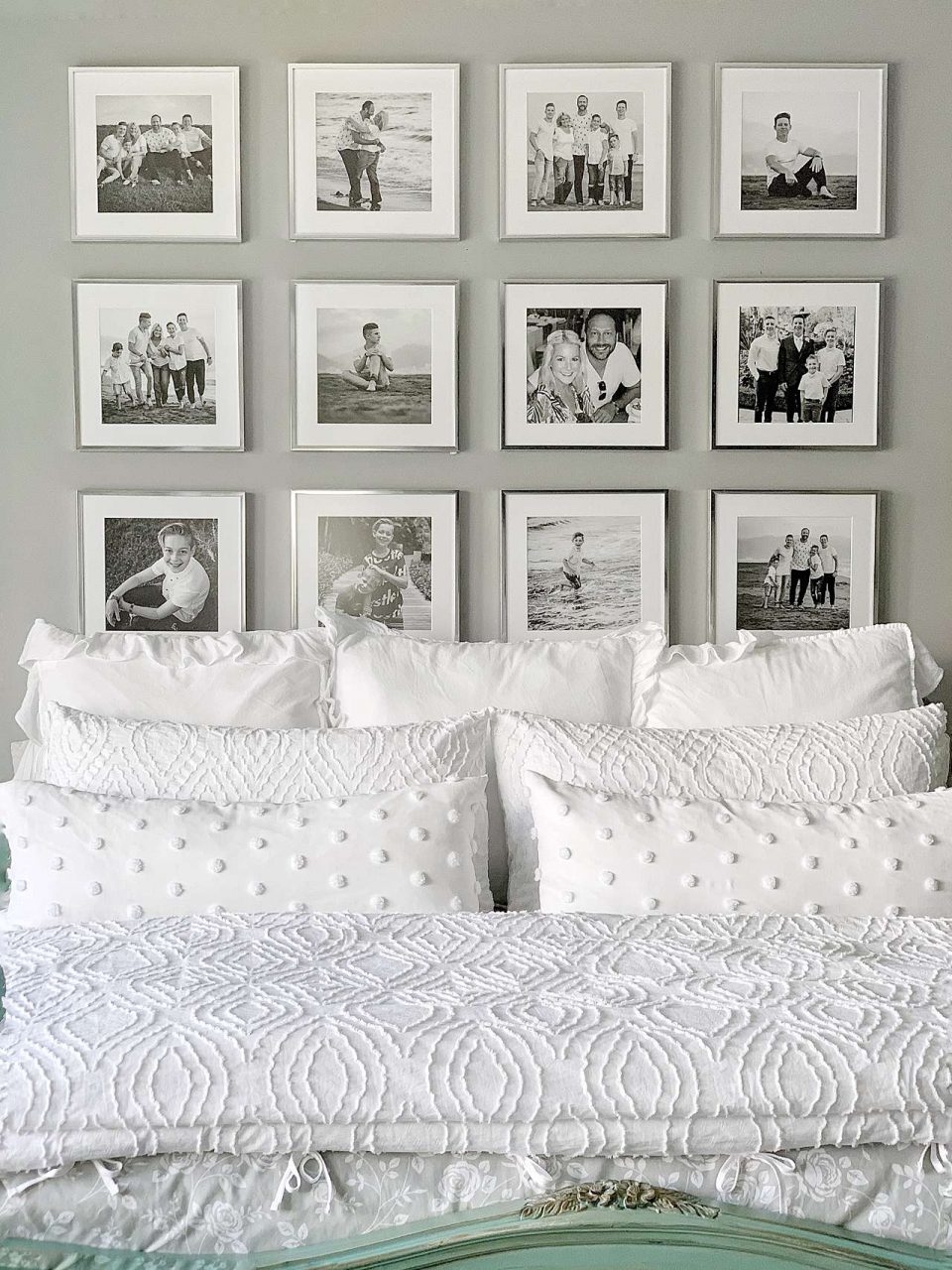 Jennifer Bryant – @jenbryantdesign:
"I prefer symmetry in gallery walls. Using frames that are all the same size makes a huge statement and impact on a wall!"
(Psst: Check out Jen's newest gallery wall here!)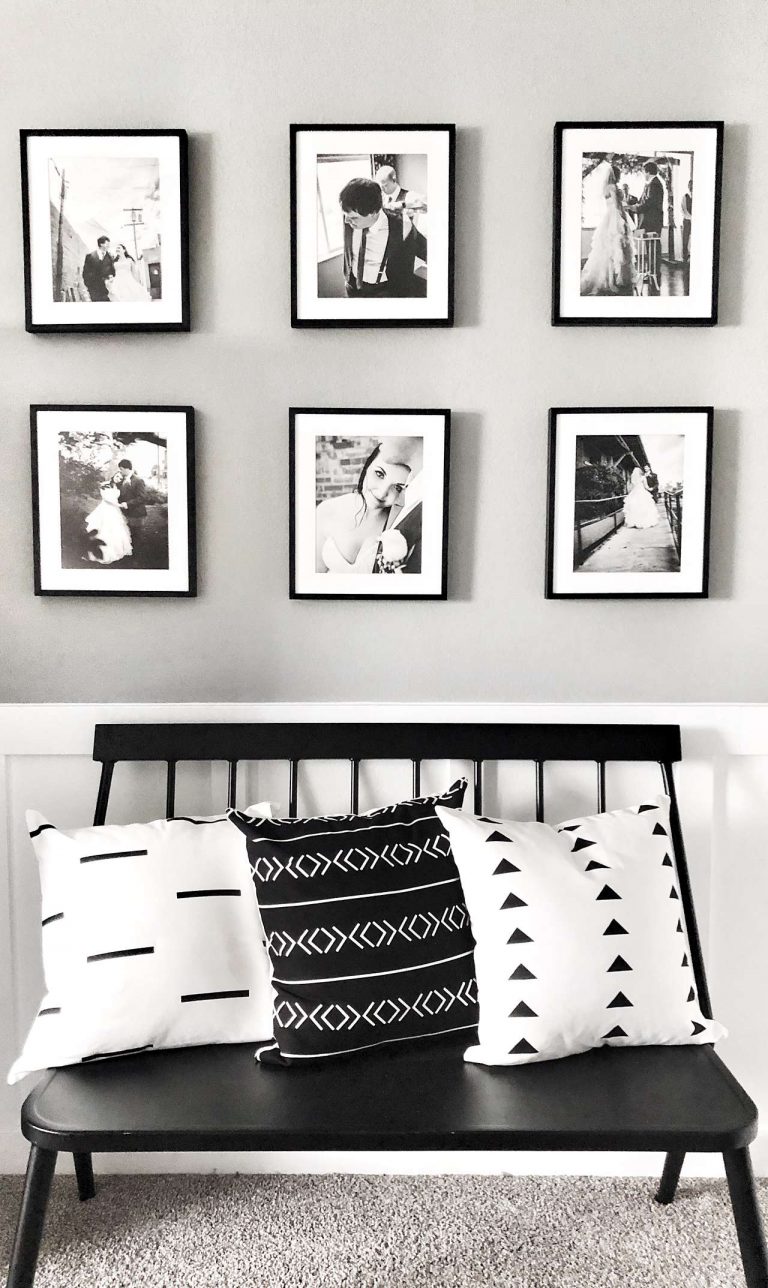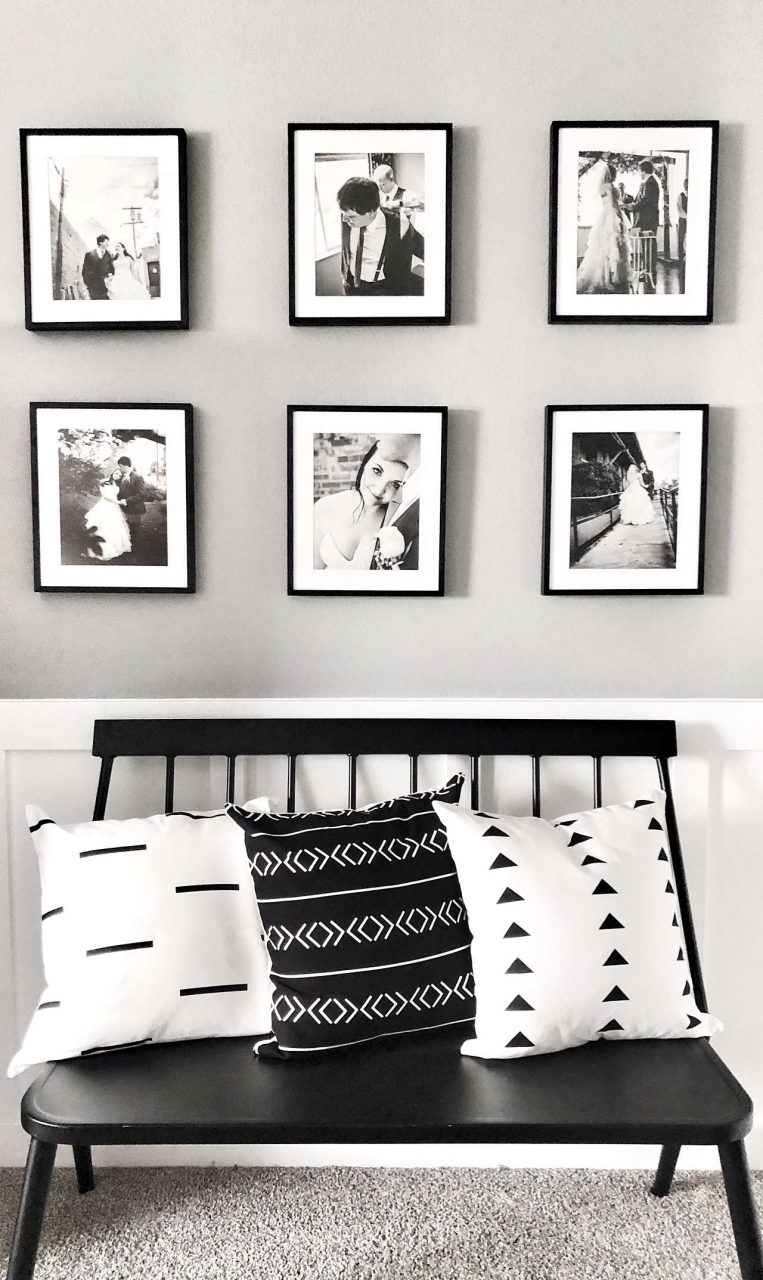 Meagan Marquis – @shiplapandsuch:
"My biggest piece of advice would be to create symmetry. It creates a clean, polished, non-cluttered look!"
4. "Don't overthink it!"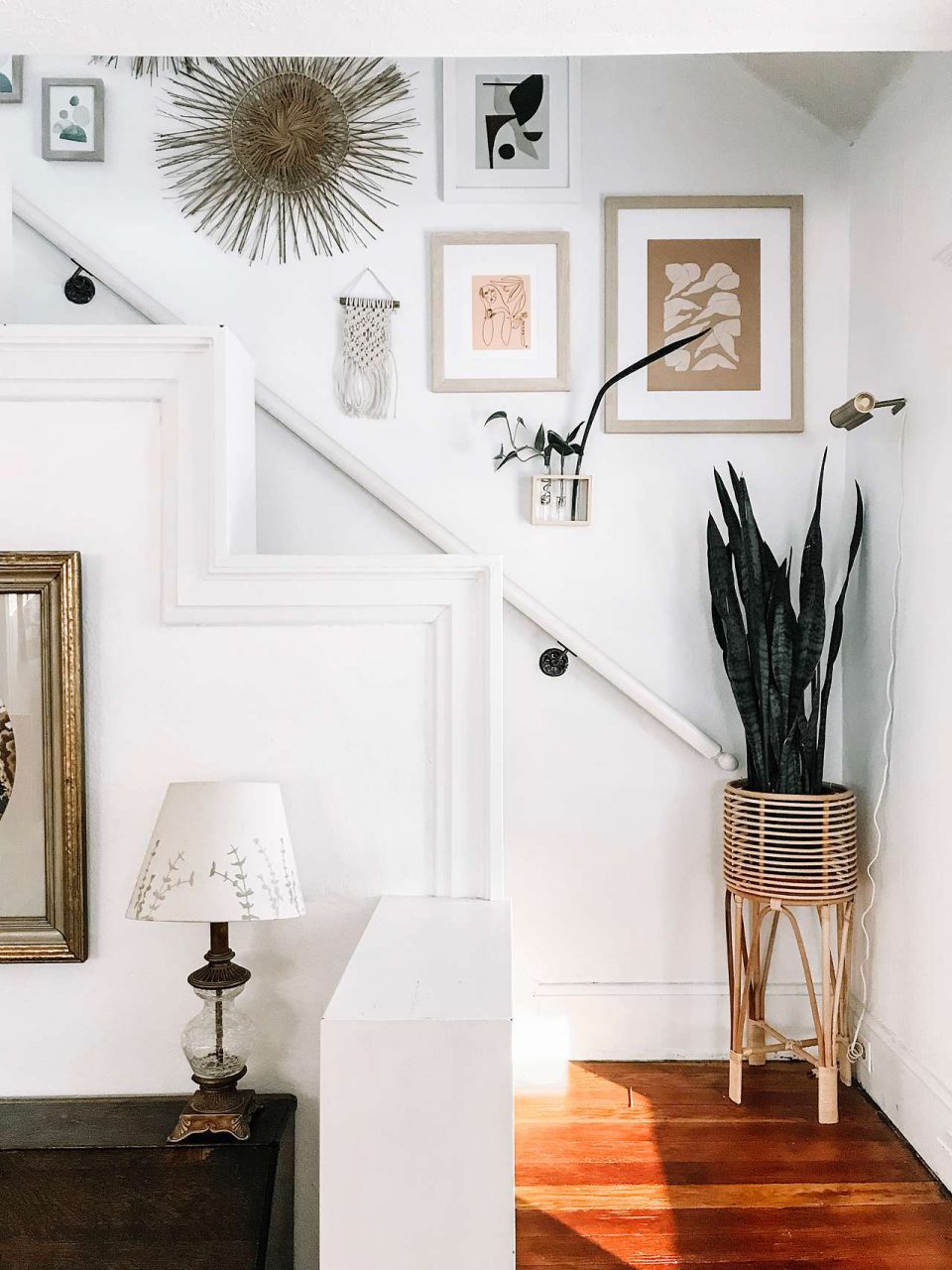 Emily Rodgers – @mylushabode:
"My piece of advice is to not overthink it and place pieces as you go to create a beautifully organic gallery wall! A few extra nail holes and adjustments can be fixed with a bit of spackle – no biggie!"
5. "Start by picking a theme and a color palette."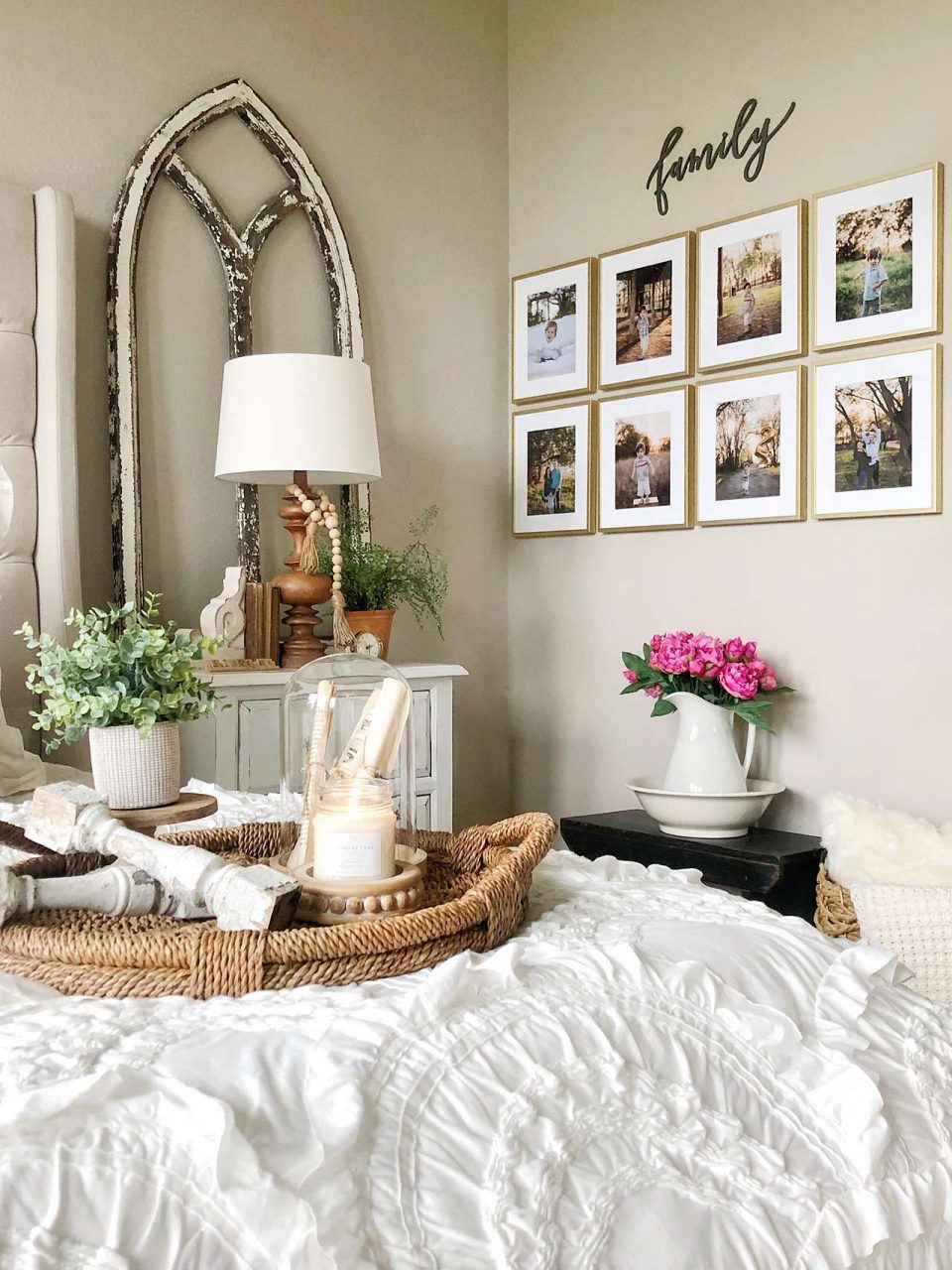 Cindy Nixon – @blessedhouseofthree:
"When creating a gallery wall, I suggest you start by picking a theme and color palette. My gallery wall is in our master bedroom, so I chose family photos in a neutral color palette. I also chose frames that were the exact same size for a clean cohesive look."
6. "Look for a color story and a theme."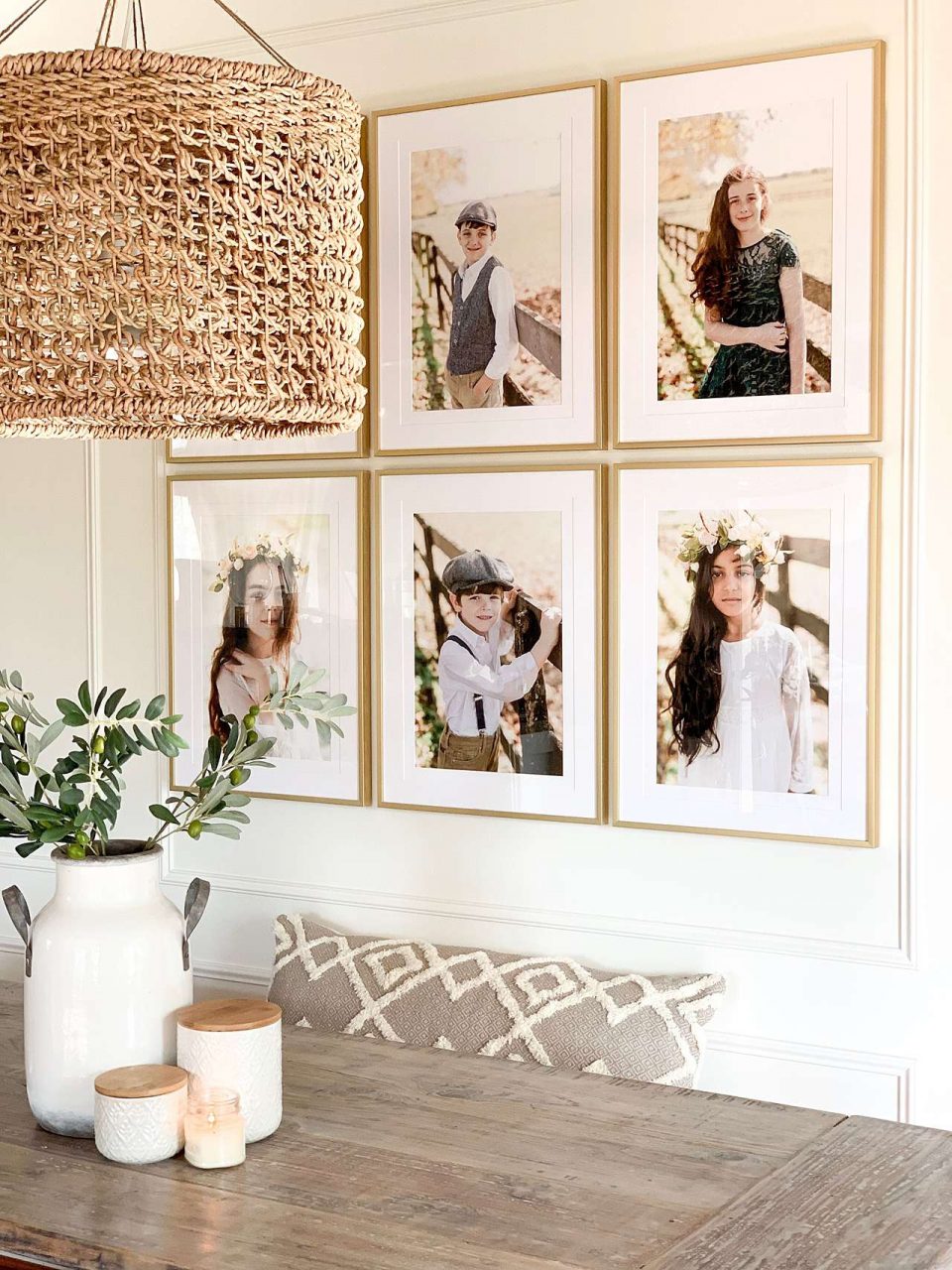 Laura Betters – @the.simple.farmhouse:
"I love a simple gallery wall with oversized prints displayed in rows of odd numbers. When deciding what to frame I look for a color story and a theme. For example – a family vacation in black and white images would create a timeless, tone on tone, photojournalistic feel. In our home, I chose a fall family photo gallery with muted peachy hues, framed in gold with extra large white mats in order to focus on the people in the images, their personalities and their relationships. Having a color story and a theme unites a collection for display and lets the images tell their story."
7. "Plan with craft paper."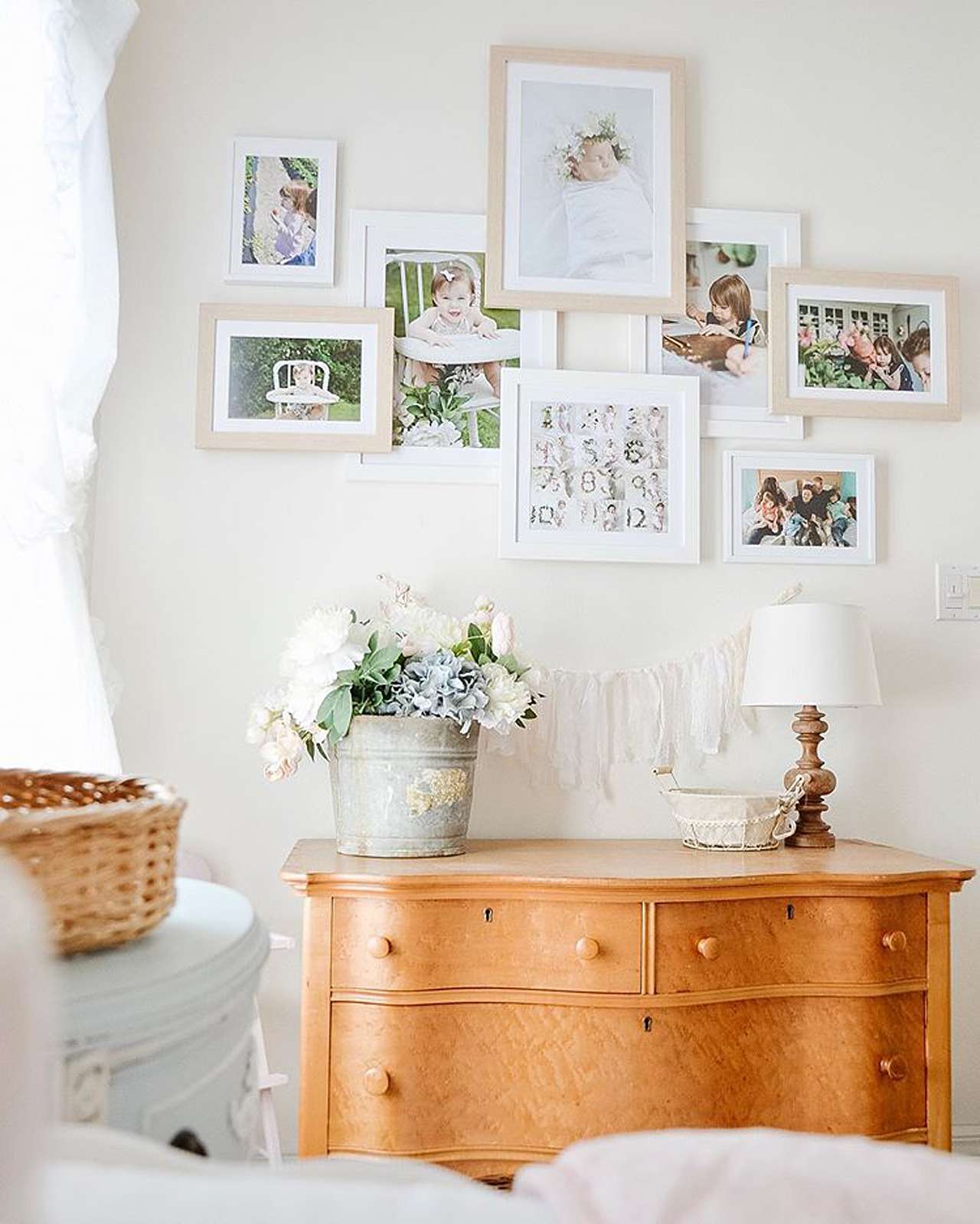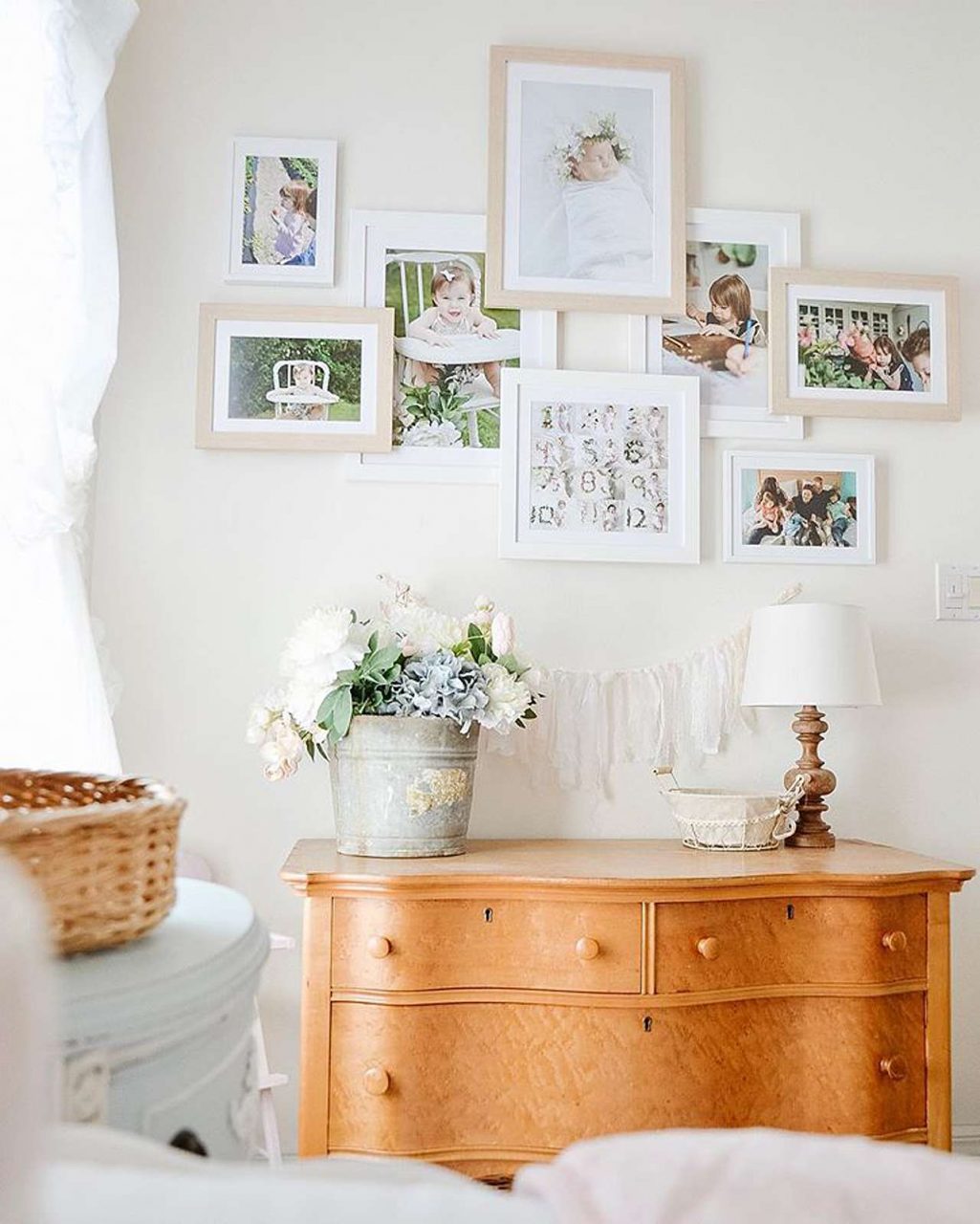 Desiree Guy – @camelotartcreations:
"The one thing that helped the most was cutting out paper of each frame size I was going to use. Since I was working with a small wall I was afraid the amount of large pictures weren't going to fit. By using craft paper to cut out each frame size I was able to hang those pieces of paper on the wall and get an idea of how everything would fit."
(Psst: See how Desiree got this look by watching her Instagram highlights!)
8. "Choose frame colors that compliment the space."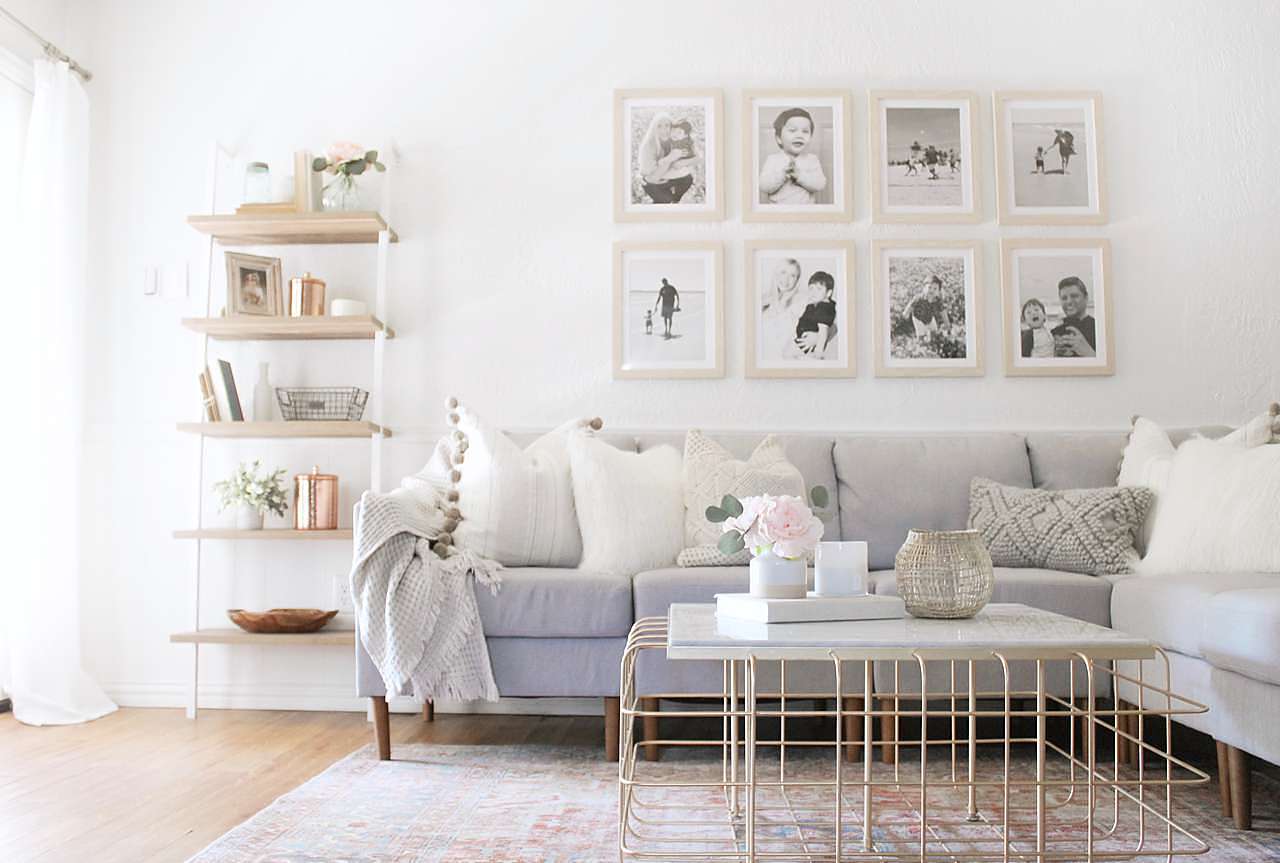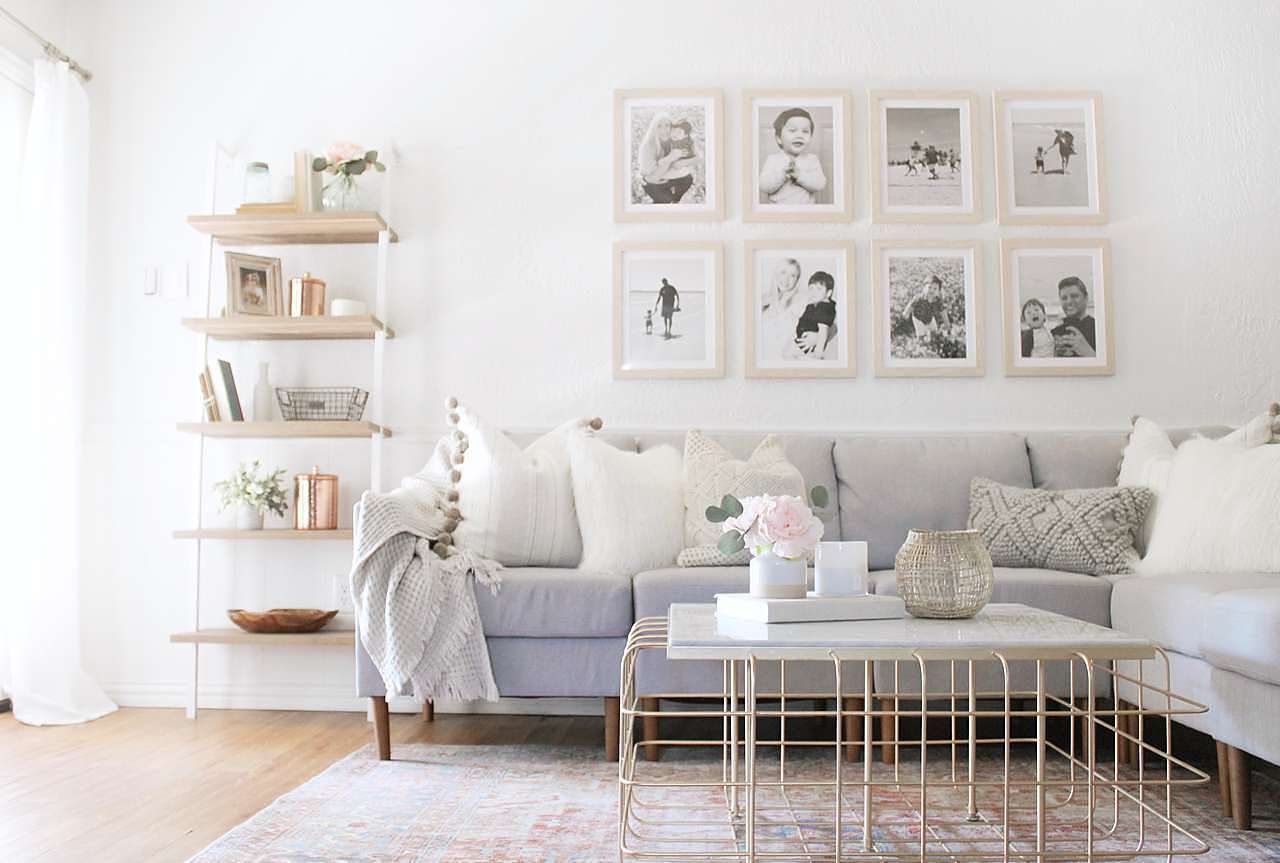 Brooke Morales – @blindseyj:
"Color plays a vital role when it comes to home design, so choose frame colors that compliment the rest of your space. Natural wood frames are great for a neutral feel & black frames would be a good choice if you prefer a bolder look. To add impact to your prints, I suggest adding 1″ – 2″ matting."
9. "Have fun with your frames!"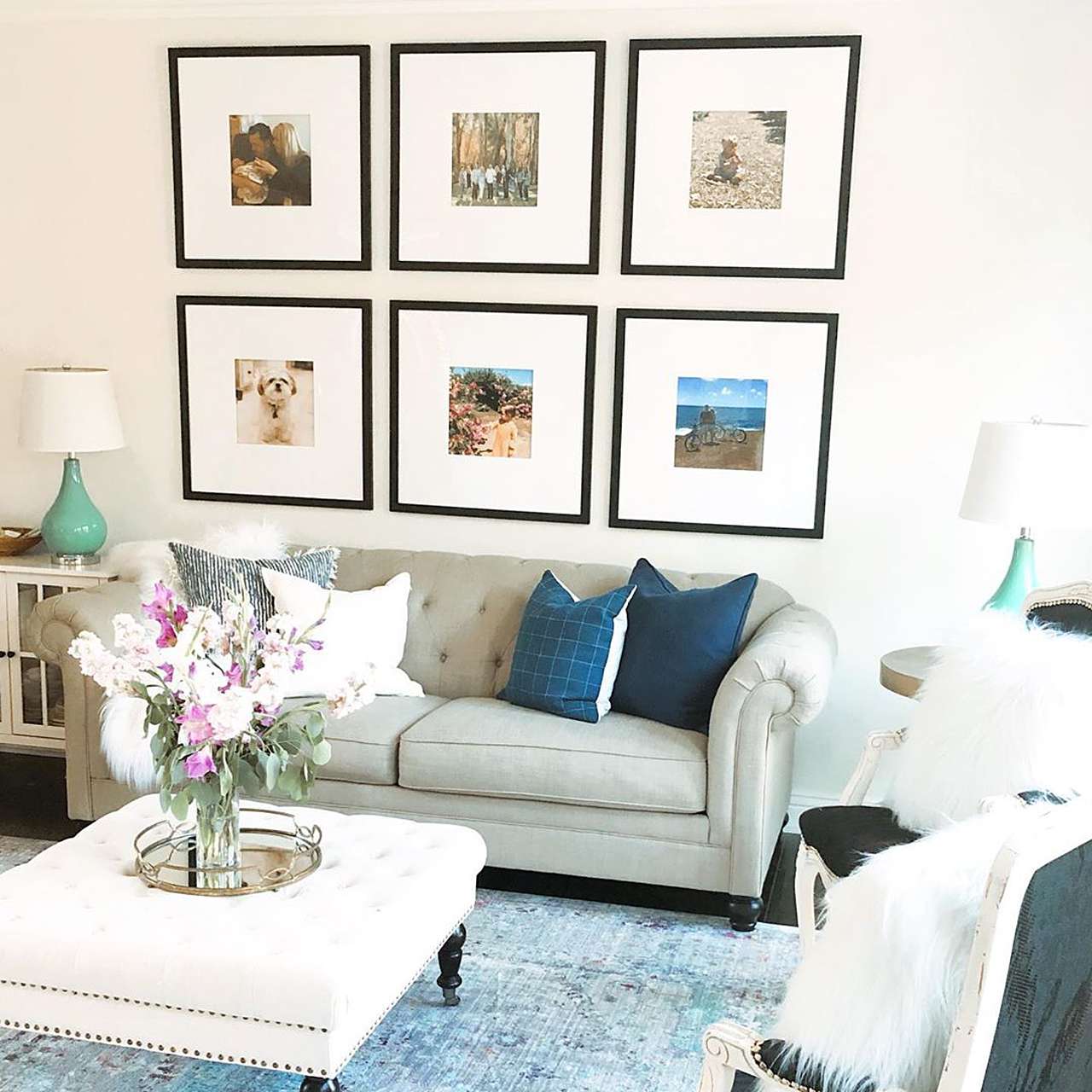 Sue Koford – @wool_and_vine:
"Find the frame that will look best with the type of image you have chosen, and also you need to take into consideration your wall color. You wouldn't want to choose a dark frame if your wall color is a dark color. The frame will get lost on the wall. Have fun with your frames too! You may choose a fun, happy and bright color to liven up a space! Frame It Easy was so fun to use and easy to navigate so it should be easy to find what you are looking for when you are ordering everything you need for your gallery wall! Remember this is your home and you are the one who lives there so fill it with the things that you LOVE not what you think is on trend or what someone else tells you is the right thing to do. You have to be happy living with it every day!"
10. "Always go with a bigger frame than you think you'll need!"
Jamie Stephens – @jaimestephens917: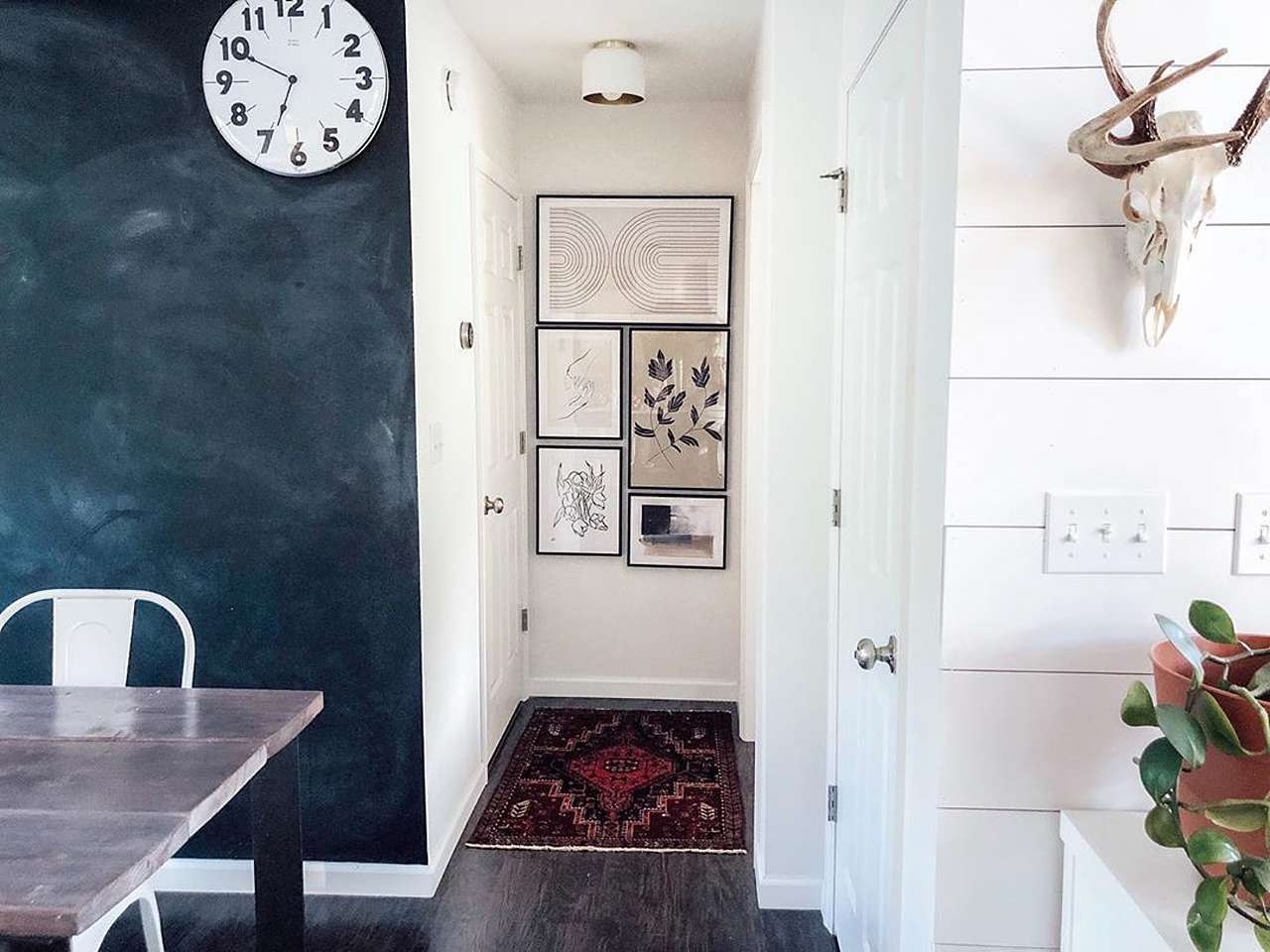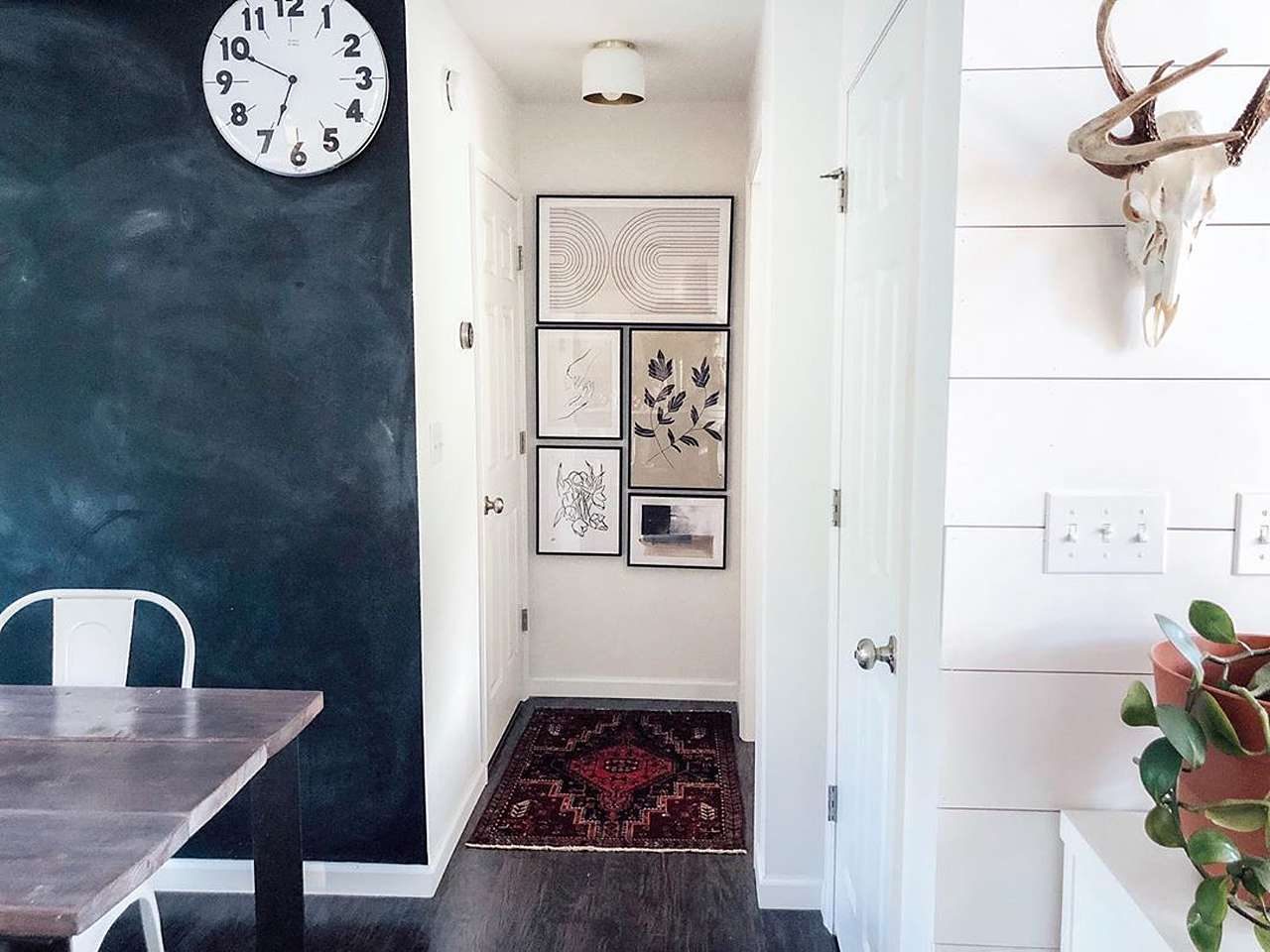 "My biggest advice when creating a gallery wall is to always go with a bigger frame than you think you'll need! When frames are too small and spaced too far apart it can tend to look cluttered. Just like the size of a rug can completely change the look of a room, the size of art frames can, too!"
11. "Don't be afraid to mix art prints with personal photographs."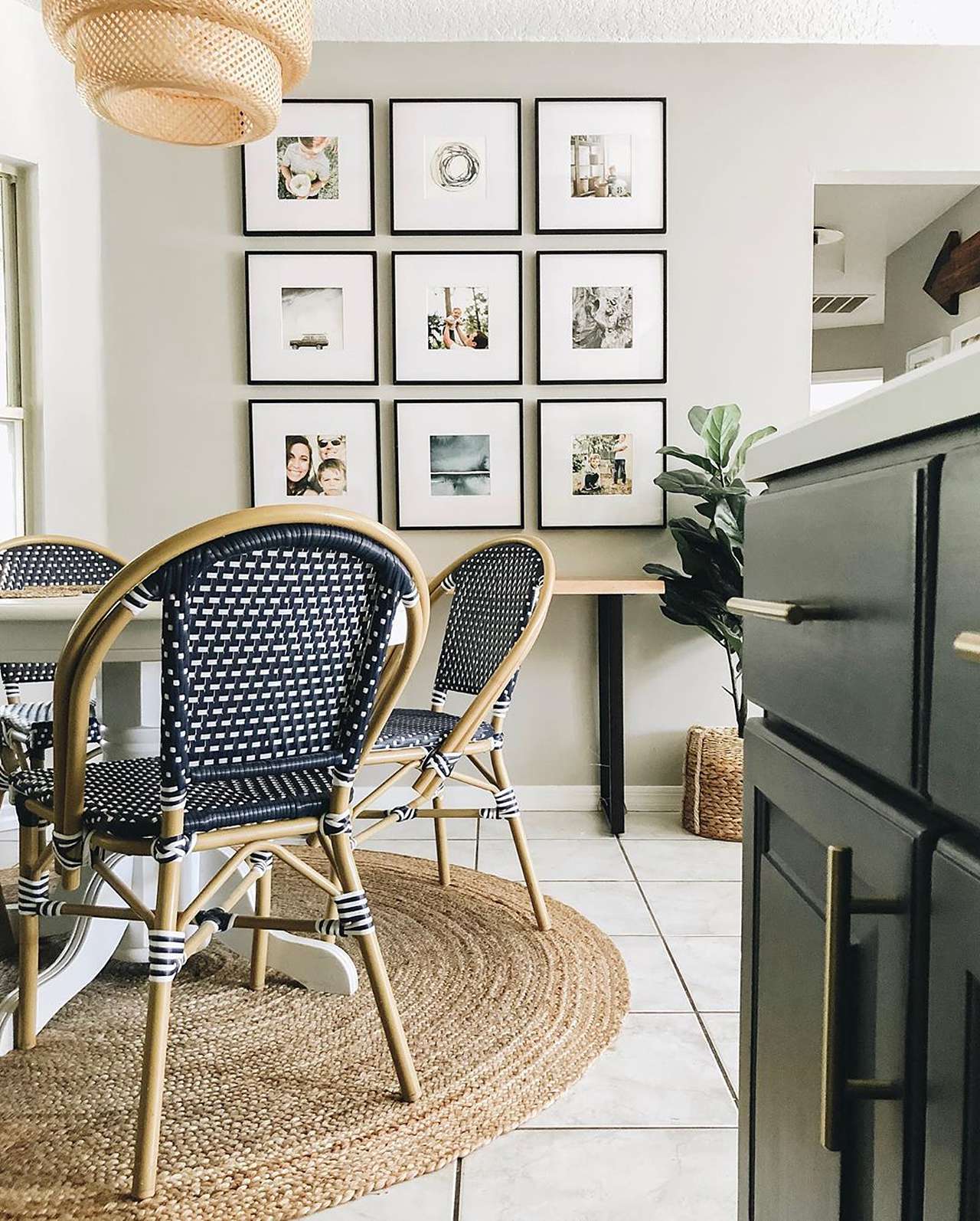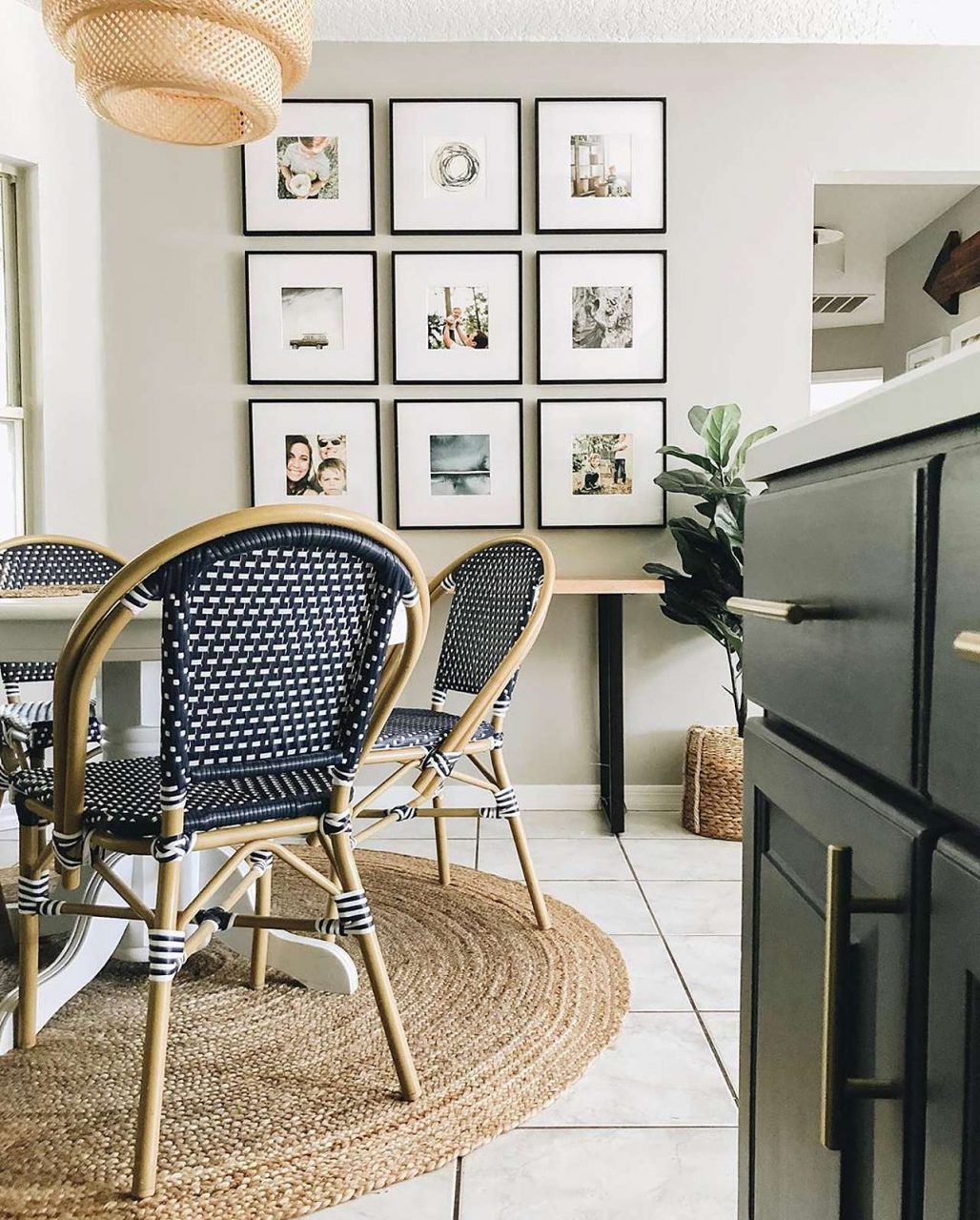 Liz Rishel – @withinthegrove:
"When it comes to designing a gallery wall, don't be afraid to mix art prints with personal photographs. This can easily be done by using photographs that all have a few colors in common. Using a preset on the photos will also help to achieve the same color tone. From there, pick out artwork that compliments the photographs. At the end of the day, remember to have fun with it!"
Final Thoughts
When it comes to creating your first gallery wall, be confident in yourself! We hope you've gained some valuable insight from our decorating gurus who have created their own dreamy gallery walls.
However, remember that you can consider these pieces of advice, but ultimately your display is yours. So get creative, and make your gallery wall perfect for you and your style!
If you're still looking for ideas and inspiration for themes and decor styles, check out our 10 favorite home decor blogs to spark some creativity.