Here at Frame It Easy, the possibilities for framing are endless. Our Learning Center and Instagram page are filled with inspiration for your next framing project. While we always say, the design process is completely up to you, we are always here for any help you need along the way. 
We love to keep current with all of the latest trends in home decor, and one trend we have noticed a ton of is framing poems and quotes. Framing your favorite poem or quote is a great way to display a meaningful piece around your home, as well as combine imagery and emotion.
Find The Perfect Poem or Quote
First, you will need to find the poem or quote want to frame, which you might already have if you're reading this post. You then will want to figure out the style you're going for. You can type out the poem or quote yourself, so that you are able to choose the font, size, and text color you want, using Word or Canva.
You can then choose to add a border around the text, a photo in the corner, or any other detail that you want to add. Then, save your file as a .pdf or .jpg and upload it right to our site when you are ready to start framing. We will print, mount, and frame your piece for you so that your frame arrives ready to hang, you just have to make the hole in the wall! 
Design Your Frame
Speaking of designing your frame, that is your second step. We have 8 different frame styles to choose from on our site. Consider the style of your poem or quote to help you decide which frame style to choose from. Our Ashford frame style is a thin metal frame with a flat face that is ⅜" wide. This would be perfect if you decide to add art to your poem or quote so it will not distract, but still give it the grand display it deserves. Our Granby frame style is an ornate wood frame with a flat face that is 1 ⅜" wide. We've heard words like stylish, tasteful, fashionable, and refined used to describe the Granby frame in both gold and silver, and we agree. The classic elegance of the Granby frame will give your poem or quote the presentation it deserves.
You then will need to choose whether you would like to add a matboard or not. Matboards are a cardboard-like material that serves two purposes: to protect your artwork from damage and to enhance the look of it. You have the option to add a single or double matboard, or none at all. Think about where you are going to be hanging your frame and choose a matboard that will make your poem or quote pop even more. If you are using a font color other than black, consider choosing a matboard that will compliment that font color. Plus, with over 75 colors to choose from, your possibilities are endless. When you choose to add a matboard, our site will automatically add 1 ½" but you can always make that size bigger. Since your poem or quote is not an intricate piece of art, 3" of matboard might enhance it a bit more, but it is not necessary.
Final Thoughts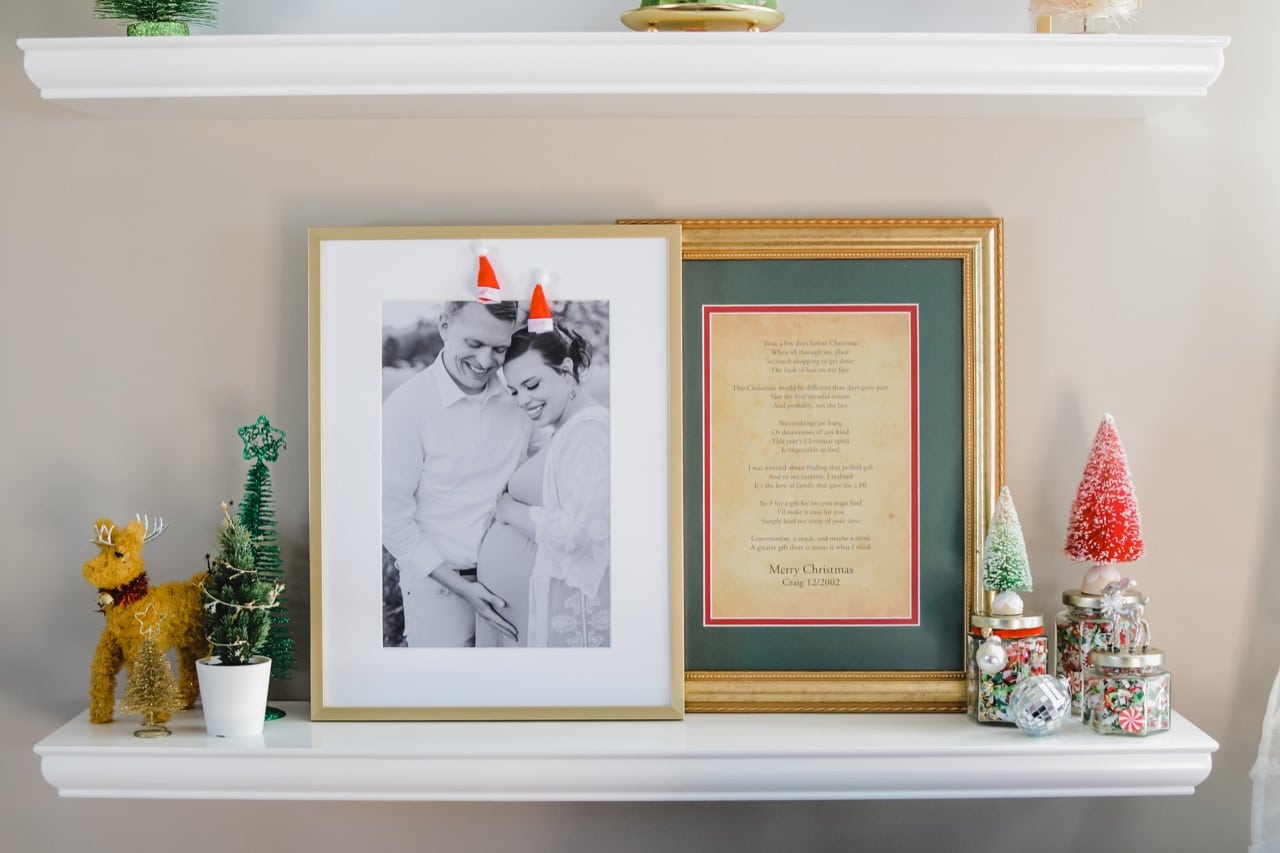 Poems and quotes make for great home decor pieces because they can be a daily reminder of that spark you felt the first time you read them. They can be inspirational, heartwarming, and overall just a beautiful piece to have in your home. If you took any of our suggestions for framing poems or quotes, make sure to share them with us on social media so we can see what you came up with!
Of course, if you need any help along the way, reach out to our support team who is always standing by to help. Happy framing!