Struggling to find the perfect Valentine's Day gifts for those you love? Tired of the typical red roses-and-candy combo?
Save the calories and choose a gift that truly means something (not to mention lasts a lifetime) by designing a custom picture frame that's easy, fast, and affordable!
From printed photos to meaningful art, there is no limit to how personalized you can get with this special gift, but we're sharing a few ideas and style options to get your creative wheels turning.
1. Frame Your Wedding Photos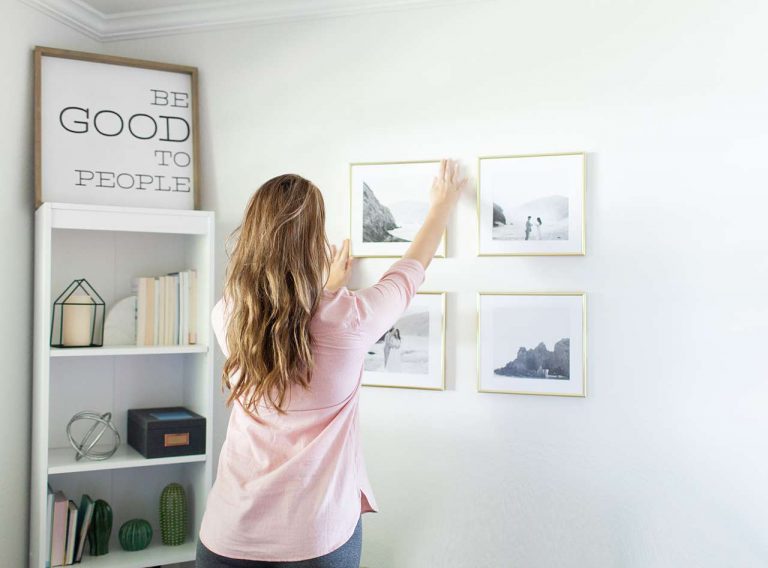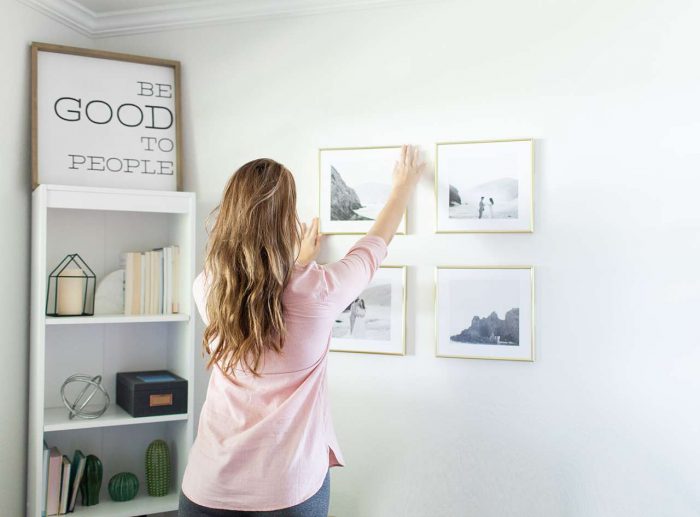 On average, hundreds of photos are taken during every single wedding, yet how many of those actually end up in a physical form beyond a digital file?
As Mike Yost suggests, capturing memories is one thing, but preserving and showcasing them long-term is something we often forget.
Printing and framing some of your favorite wedding photos as a Valentine's Day gift is the perfect occasion to celebrate your love. We know that narrowing down the photos from your wedding to be framed can be a daunting task. Check out our post in our Learning Center for some inspiration on keeping the memories from your wedding day alive
2. Add Sentimental Touches to Your Bedroom Decor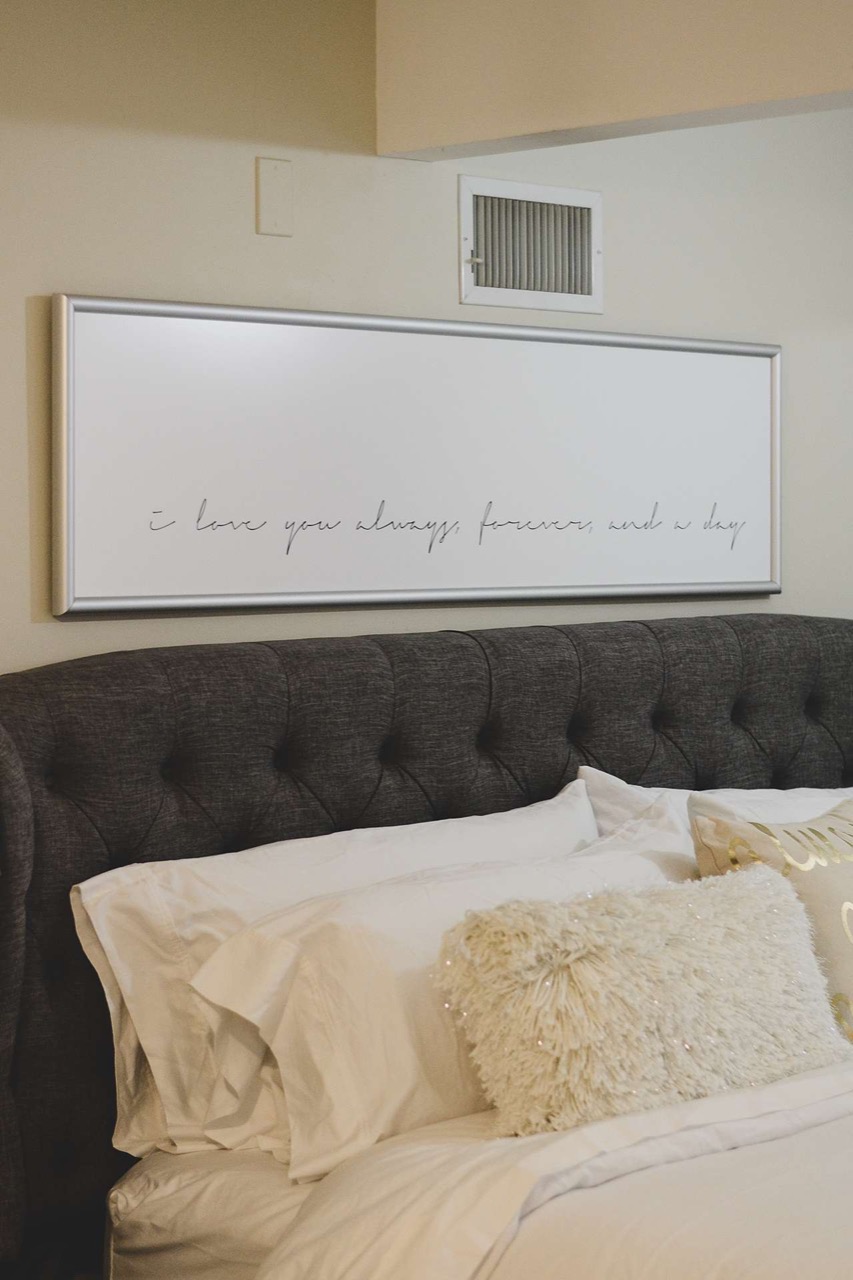 Your bedroom is the perfect spot to add a touch of sentimental decor. Choose a photo or series of art prints that can express your true feelings. Or perhaps frame a print of a saying that means something to the both of you. There are tons of places to get meaningful wall decor online, one of our favorites being Etsy.
3. Pop the Question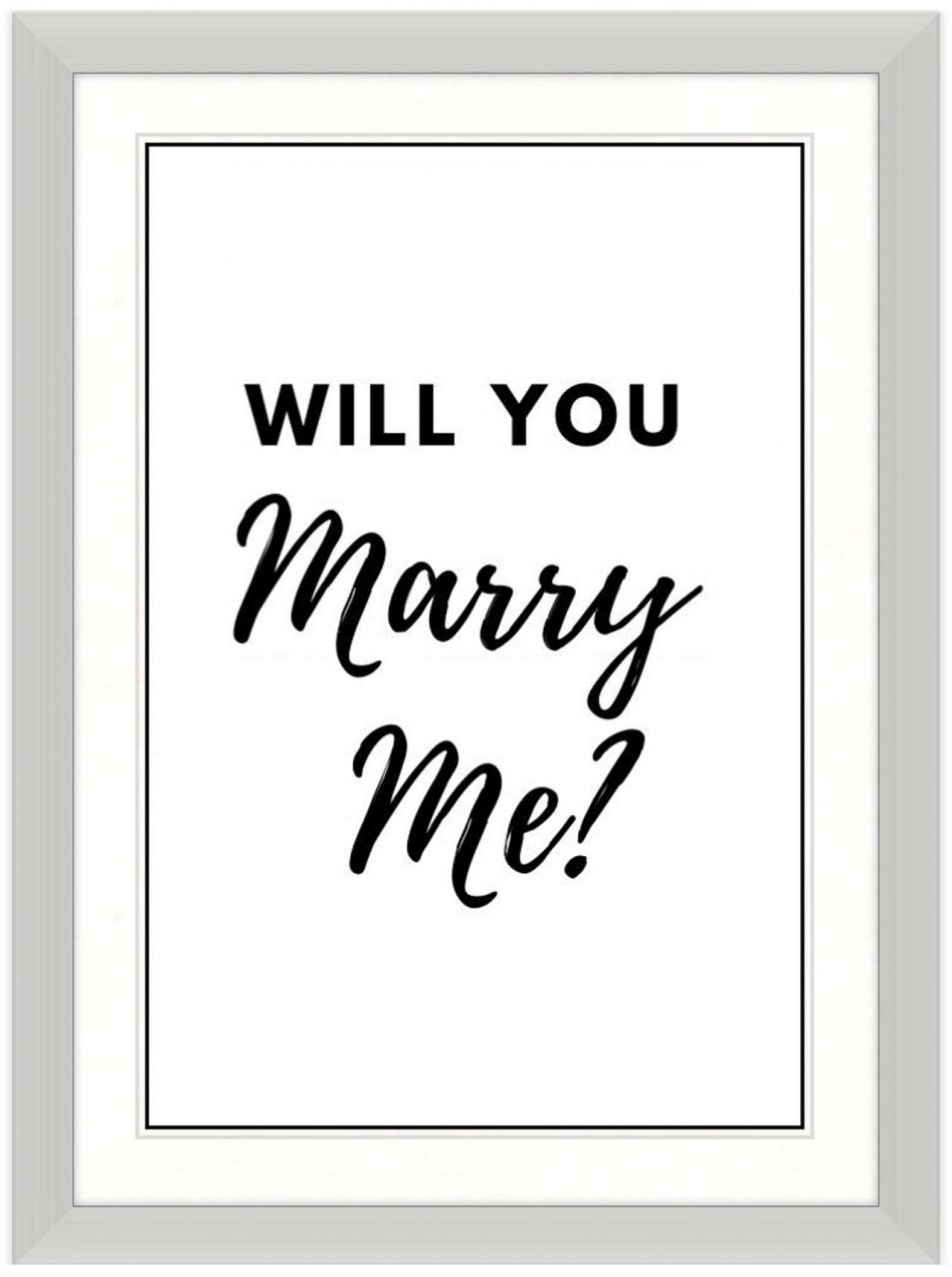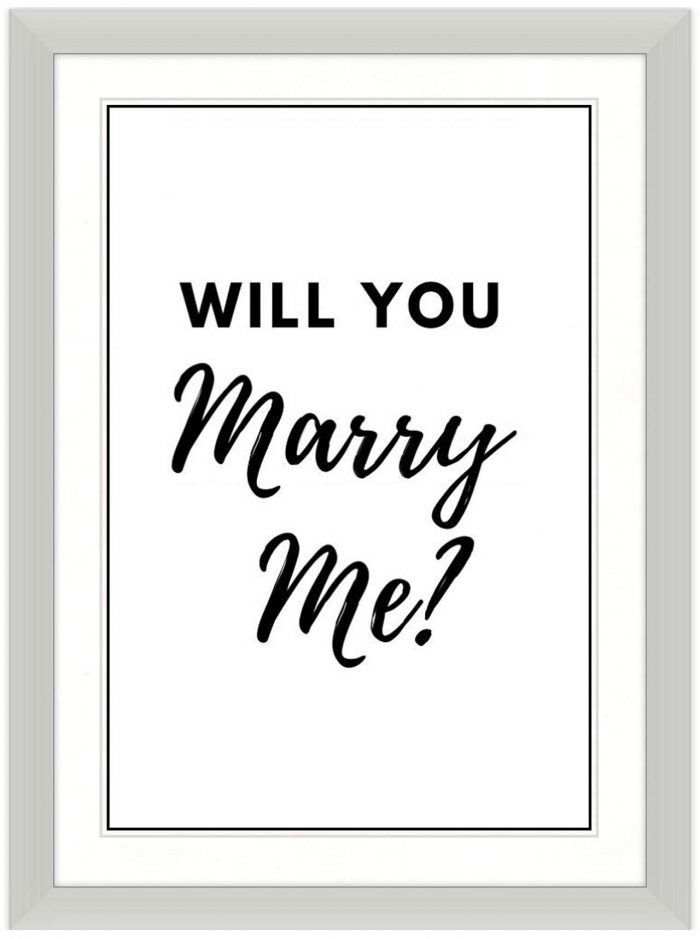 According to a survey, 43% of Millennials say Valentine's Day is their top day to propose or be proposed to. If you plan on popping the question, consider creating a special framed memento you can cherish for years to come. Maybe it can even be the start of a gallery wall of your life together.
4. Create a Gallery Wall of Your Life Together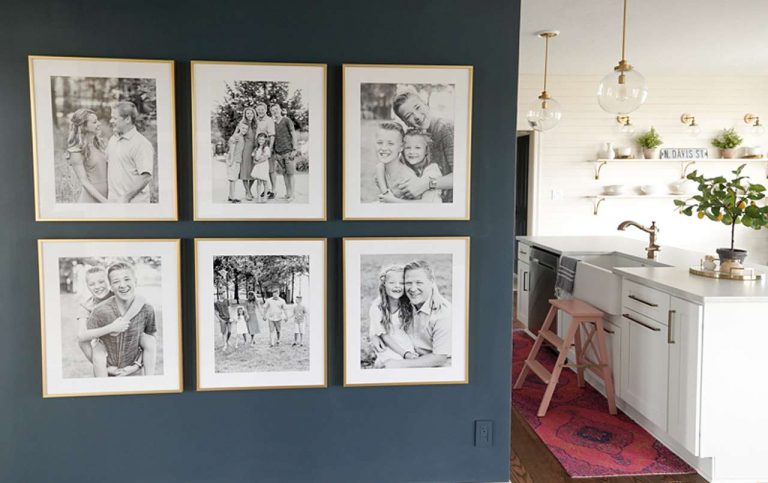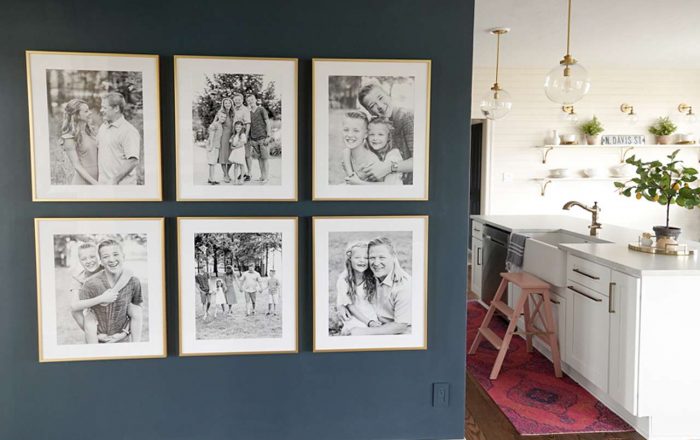 Speaking of gallery walls, they are a great way to showcase a ton of different moments and memories, so creating a wall collage of picture frames from your relationship over time is a fun way to look back.
Tip: You can also combine memories into a digital photo collage to save on space and group similar events.
Make your gift even more personalized with these tips on how to customize your frame after receiving it. Nothing screams "I love you" like a personalized frame!
5. Frame Something Meaningful to Your Relationship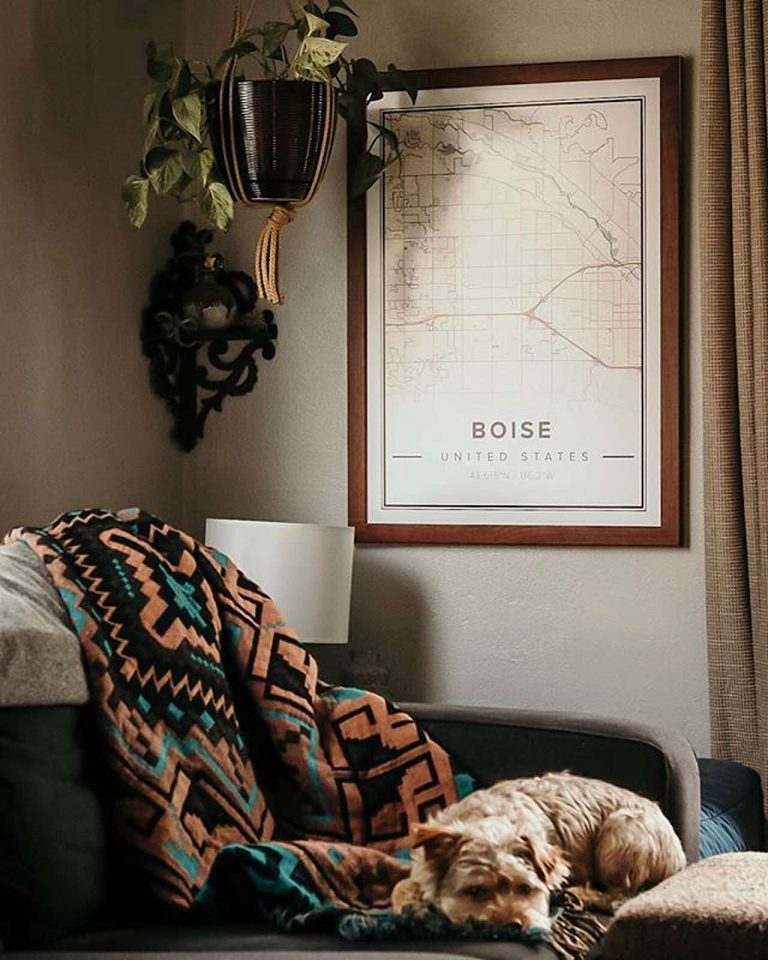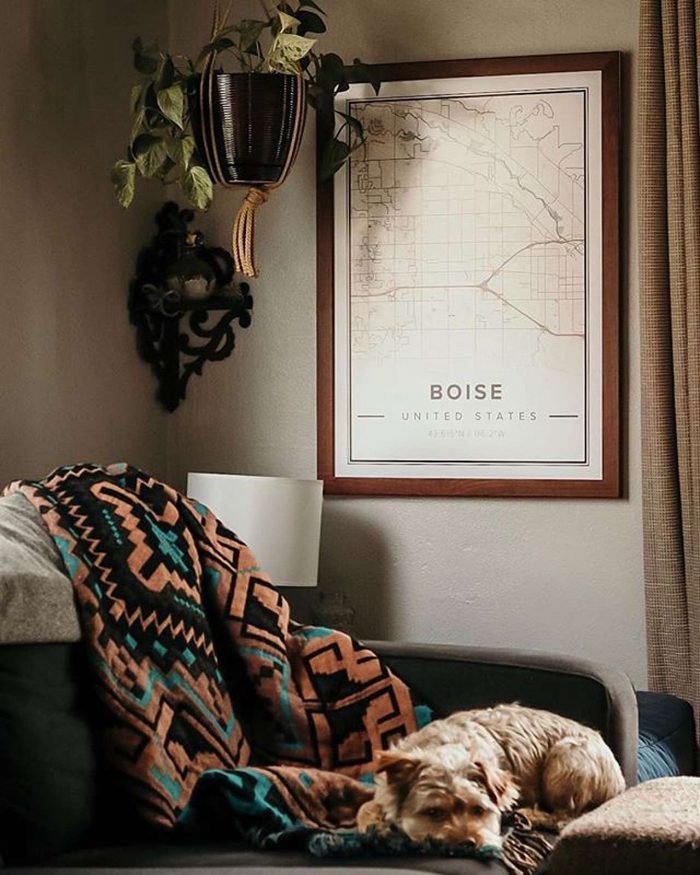 Maybe it's a map of where you met, ticket stubs from your first concert, or a custom piece of artwork you made. Don't be afraid to get creative when thinking about some unique and personalized picture frame ideas.
If you end up using one of our ideas this Valentine's Day, we loved to see them! Make sure to follow us on Instagram, Facebook, and Twitter and tag us in your posts!
Our Favorite Valentine's Day Frame Styles
Now that you've (hopefully) figured out what art or photos you want to frame for your special someone using the ideas above, it's time to design your own frame online!

While you can choose whatever colors/styles feel right for you, here are some of our favorite "love"-ly combinations:
Pink Picture Frame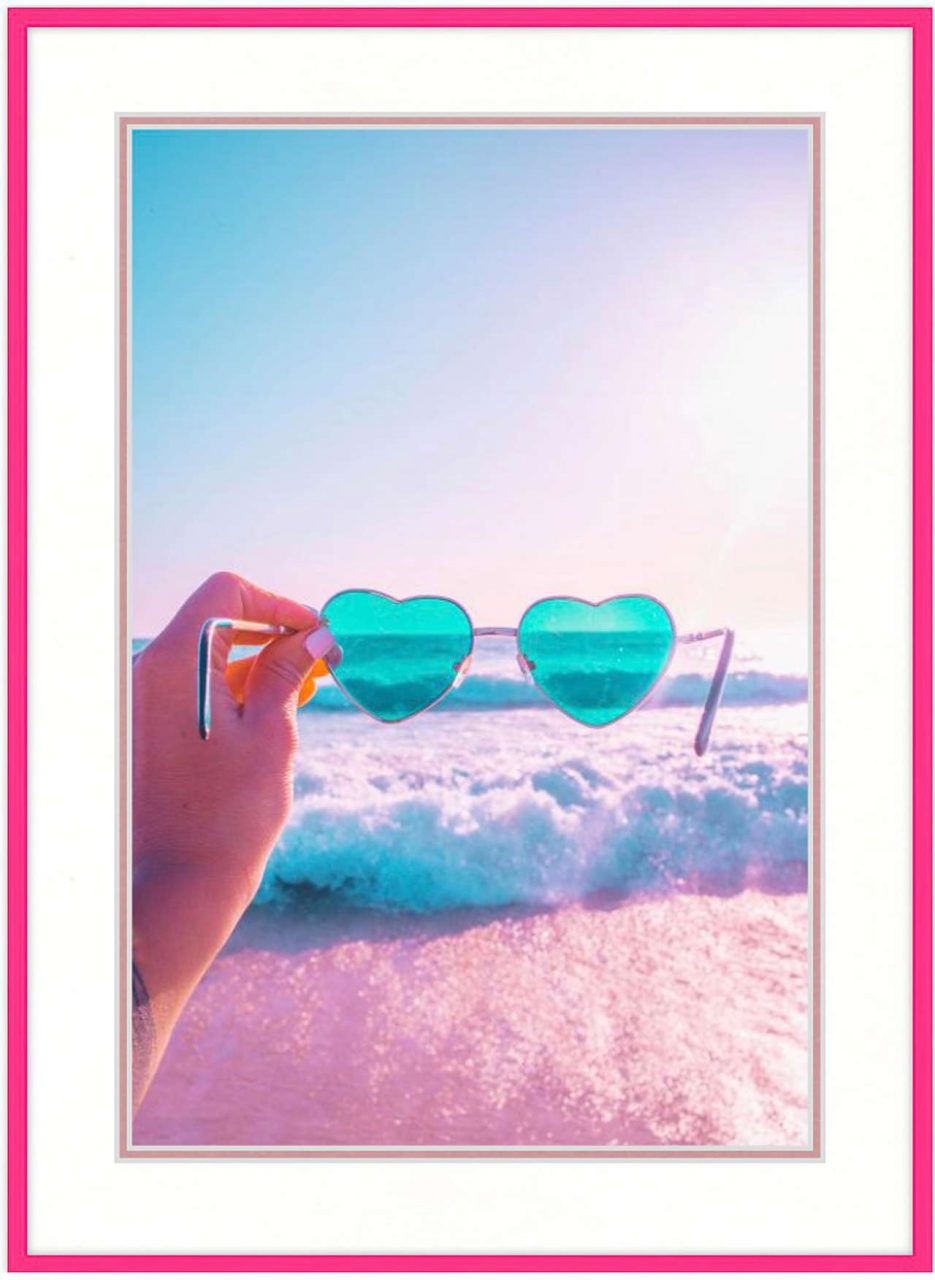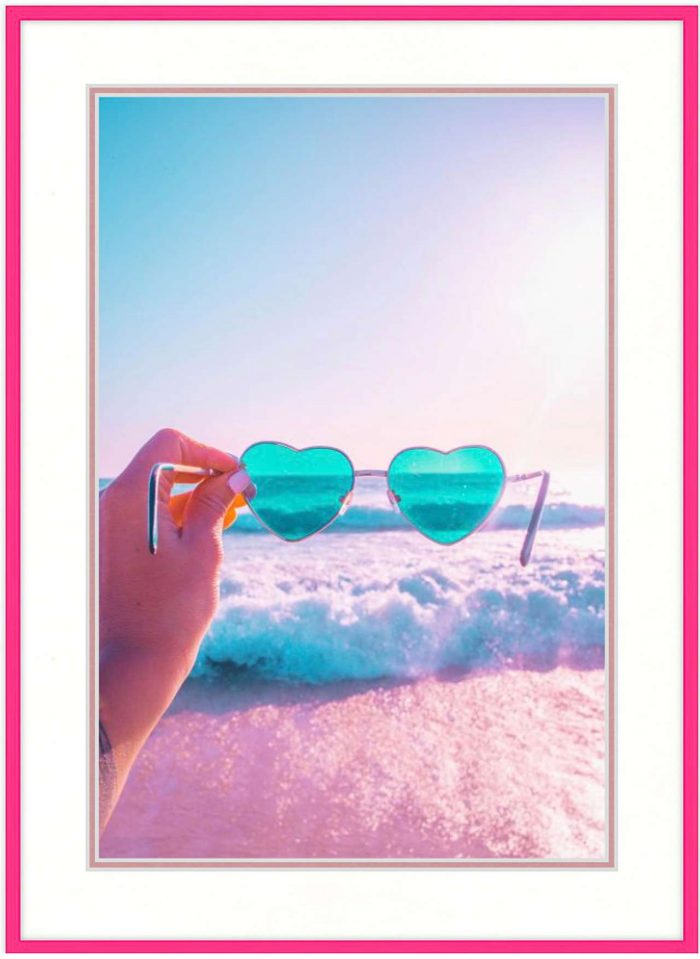 Pink is always a sweet color choice, and this accenting inner matting adds for an extra special touch.
Silver Picture Frame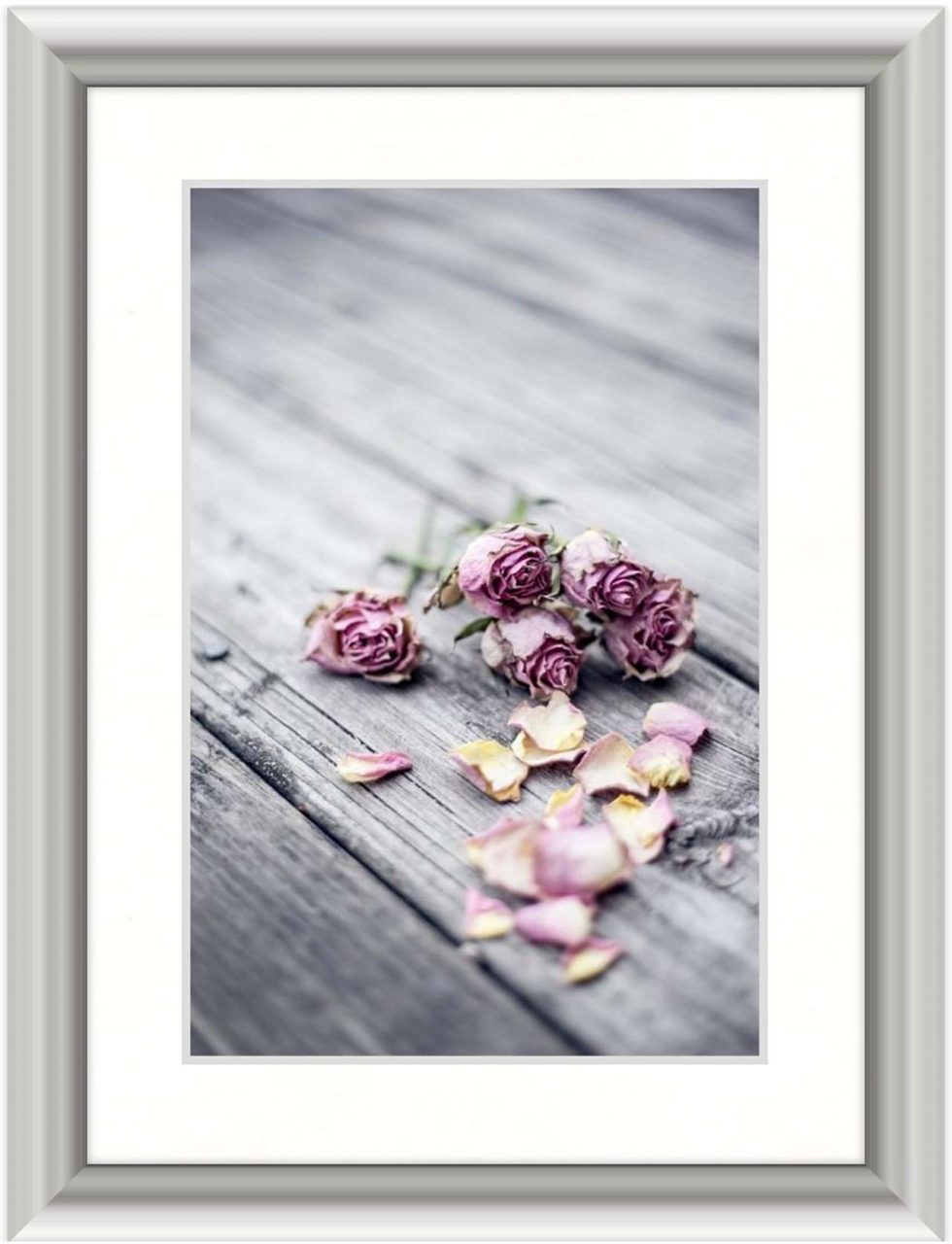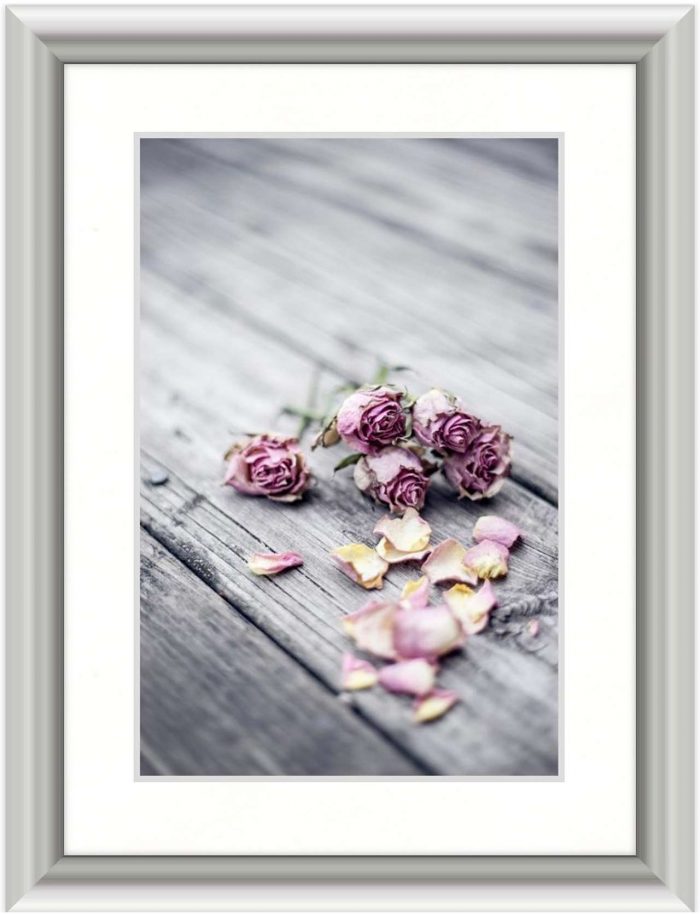 Sometimes simple is best, and this satin silver metal frame style is both bold and classic. The rounded edges add a softer, romantic feel.
Gold Picture Frame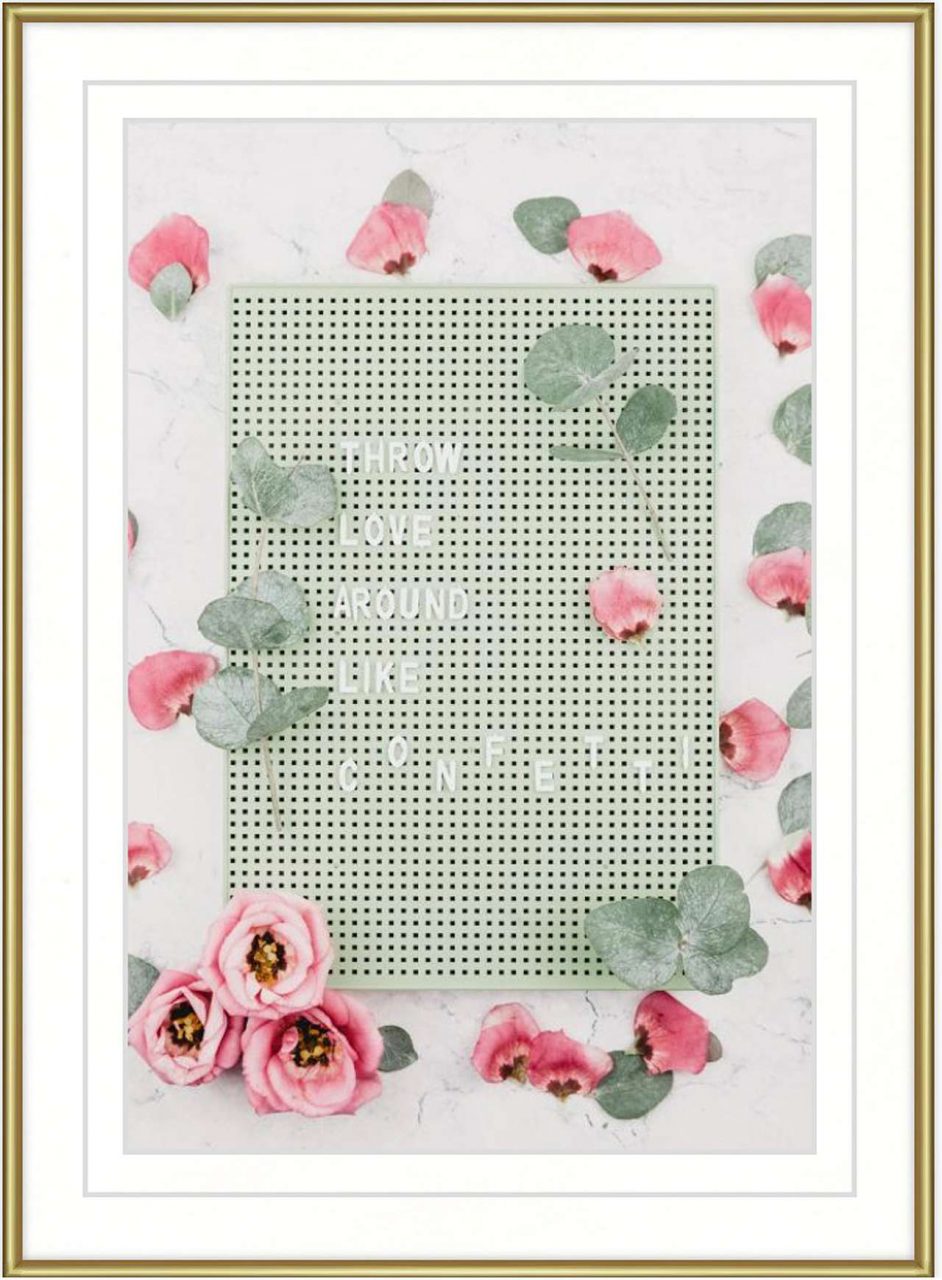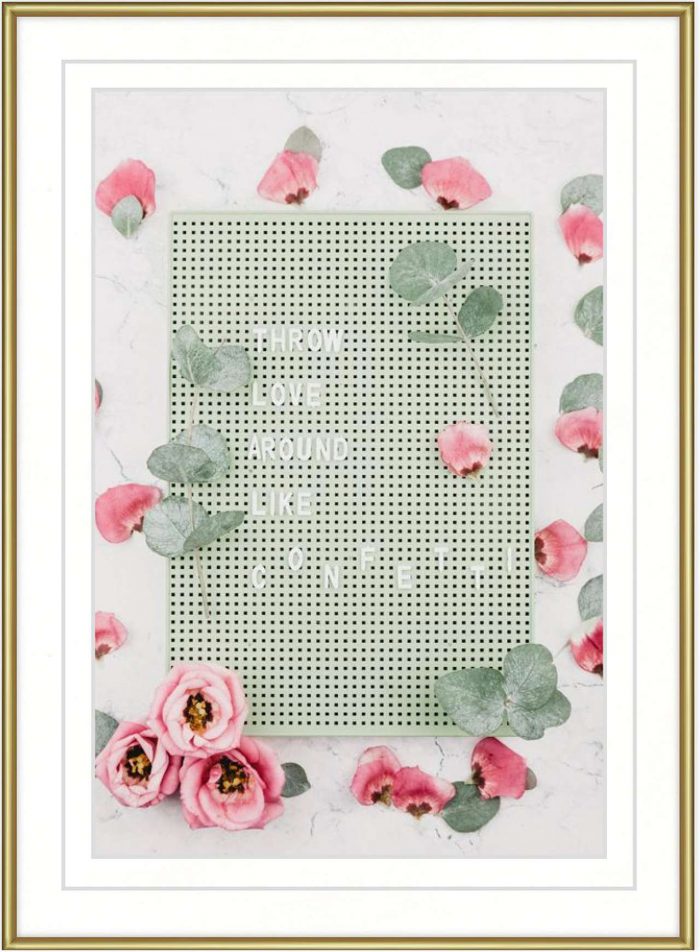 For a look that speaks to elegance and class, gold is a solid pick. Thicker double matting helps to accent the art inside, and you can even choose a coordinating mat color!
Red Picture Frame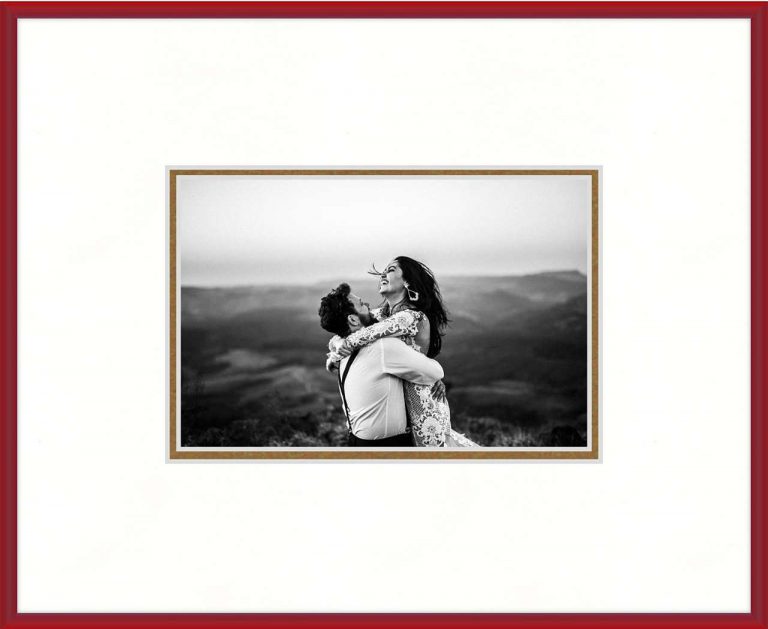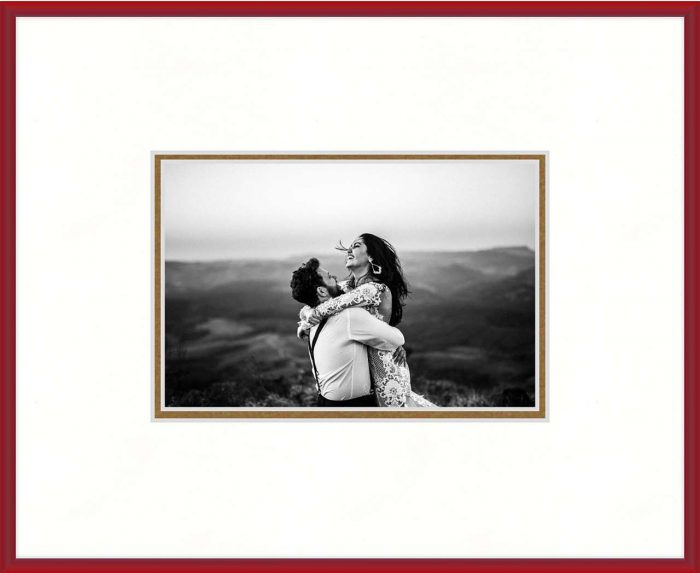 To go a bit more dramatic, larger matting will draw your eye to the center of the piece (your art or photograph). Pair a touch of inner gold matting with a red frame for a ready to hang Valentine's Day gift!
Granby Picture Frame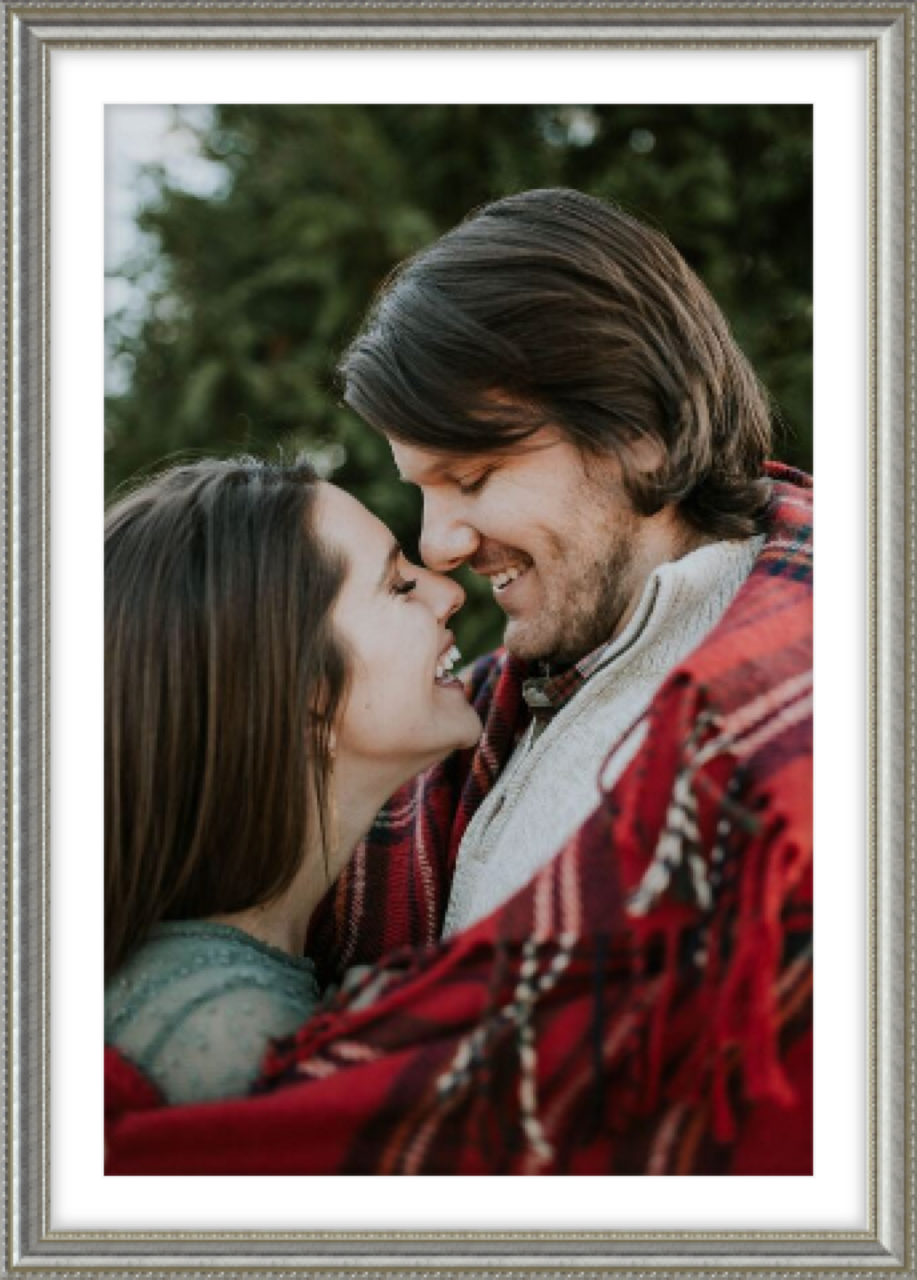 Our Granby style frame is chic and tasteful, a great way to display your Valentine's Day photos. It's simple, yet will always stand out on your wall. Add a single White matboard to make it stand out even more!