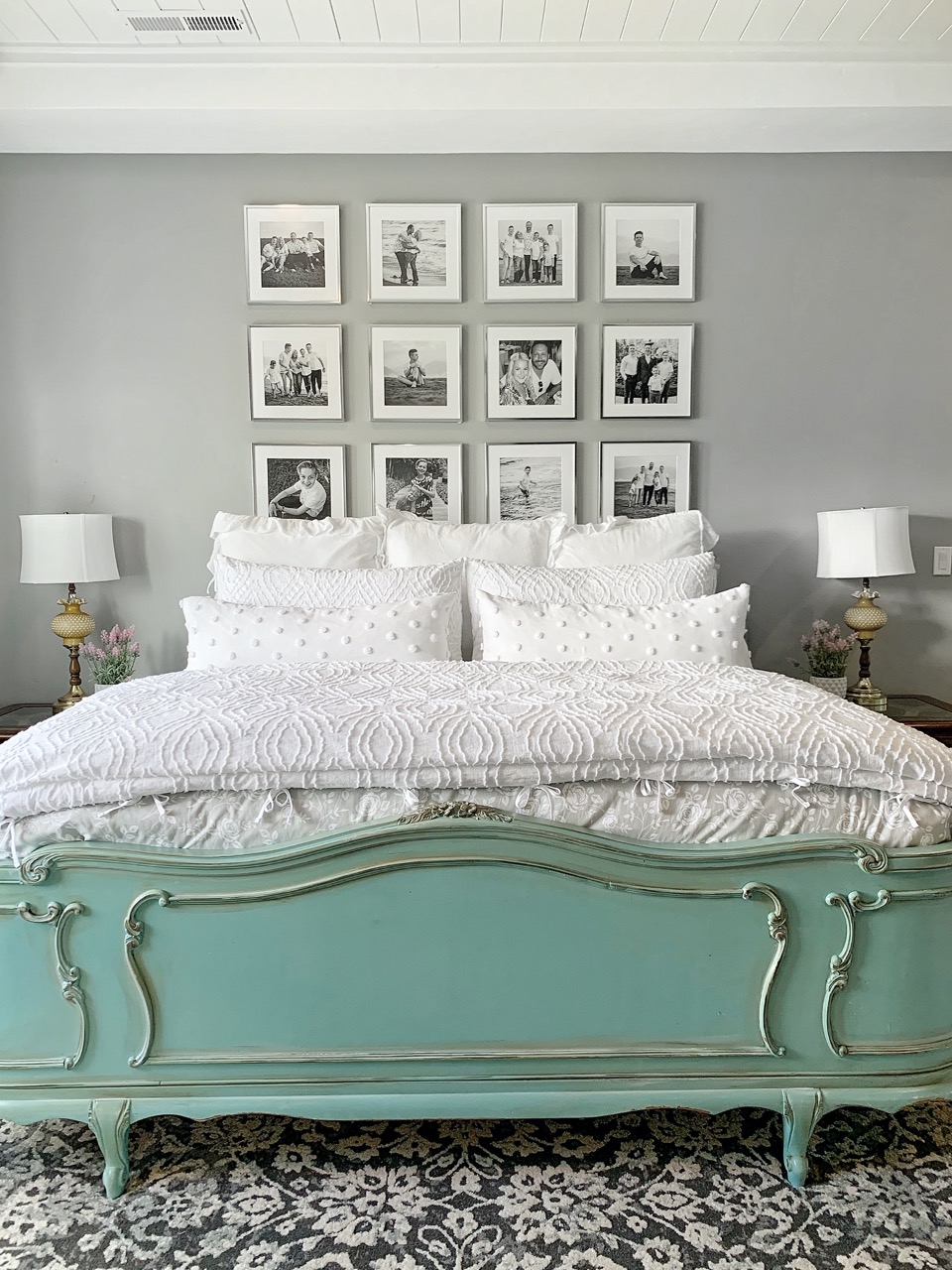 Here at Frame It Easy, it is our mission to make custom online framing simple, affordable, and fast, leaving you more time (and money) to experience those frameable moments. We stand by the fact that we are one of the most affordable online framing companies, with great quality frames. Our products are all made in the USA and our packaging is just as custom as each frame to ensure safe delivery (plus it's also all recyclable, including the plastic straps!). Sustainability is also important to us, and we have virtually no raw material waste. (We have only about 2% scrap in an industry that averages over 20%!)
We're going to take you through just four of the many reasons why Frame It Easy is the best choice for all your online framing needs.
(And yes, we realize we may be a bit biased, so feel free to read our real customer reviews or reach out if you have questions!)
1. We Make It Simple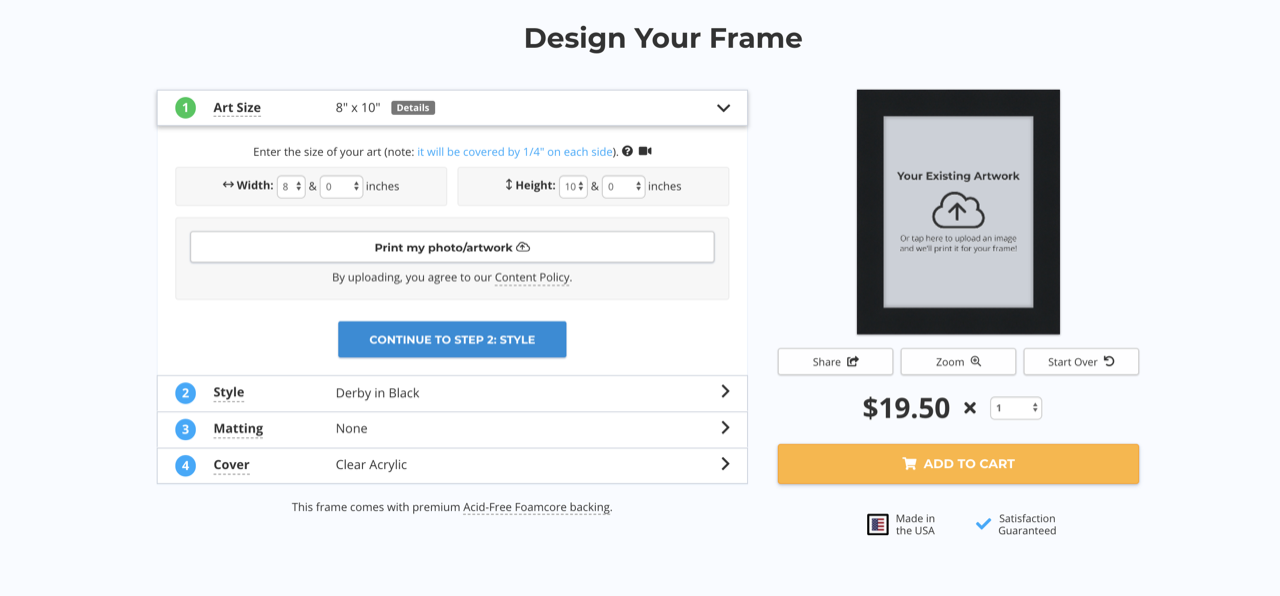 When you order a frame through our site, we make your options very simple. If you already have your print at home, all you need to do is measure your art and enter the sizes on our site. If you choose to add matting, leave the math up to us. If you are uploading your art, such as a cellphone picture, an image from Unsplash or any other personal prints, you can upload the photo right to our site and we will print it, mount it, and send your frame with all the hanging hardware required to hang your frame — all you need is the hammer!
Unlike other online framing companies, we don't require you to send your precious art to us in order to frame. Our frames are so easy to assemble and we know that our customers can do it!
2. Quality Matters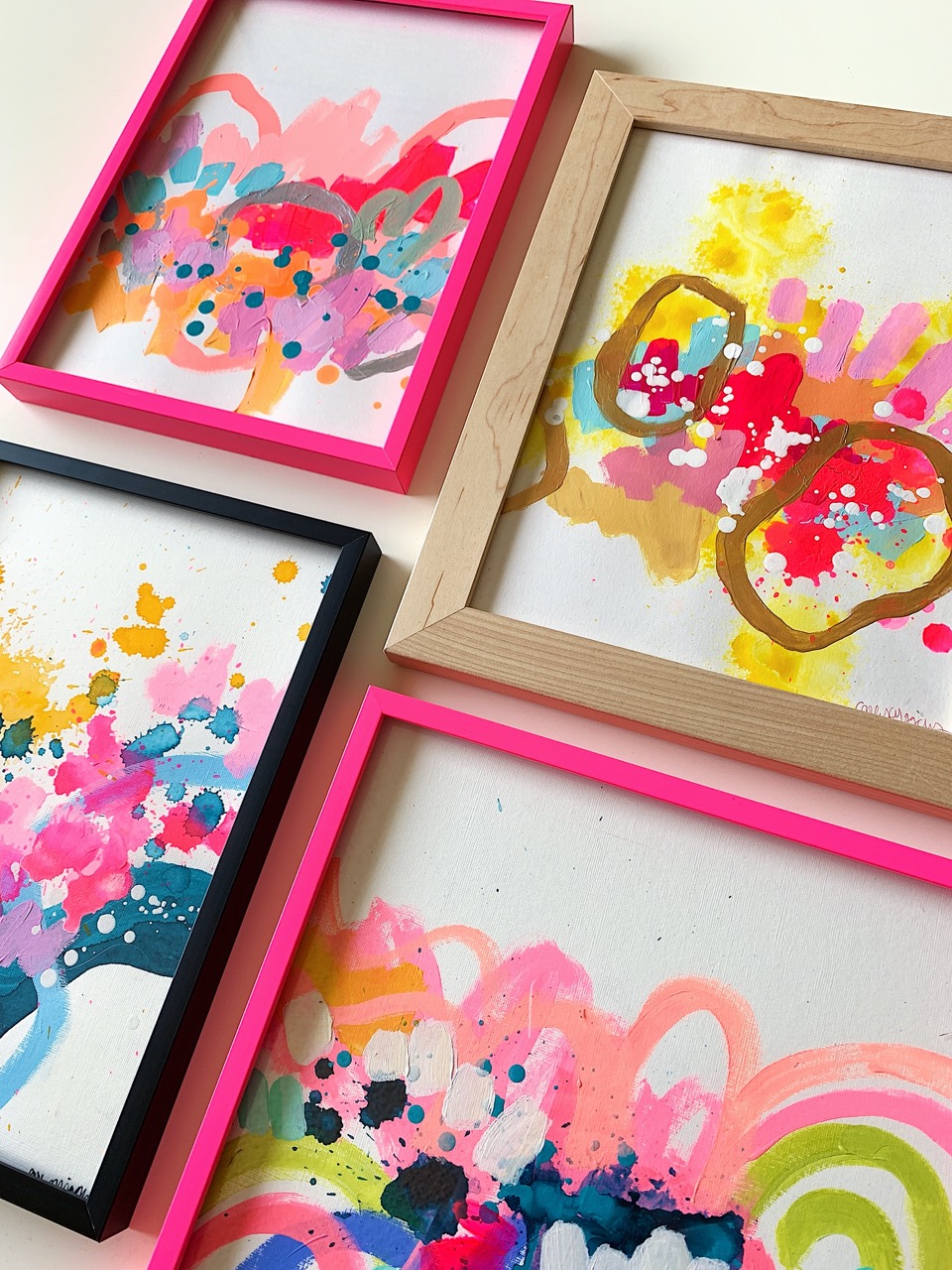 To us, our frame quality matters. We want to be able to provide our customers with the best materials around. Our wood frame styles are made from a North American hardwood that is either wrapped, painted, or stained. Our metal frame styles are made from aluminum and the frame rails are extremely rigid and high-quality. All of our frames are made in the USA.
Our covers, both clear and non-glare, are made out of acrylic that is safe to ship. The clear acrylic cover is half the weight of glass and many times the impact resistance. Additionally, it blocks some ultraviolet light. The non-glare acrylic cover has all of the clarity, impact resistance, and ultraviolet protection of our Clear Acrylic, but with a very fine matted coating which elegantly diffuses light and reduces reflections.
3. Custom Framing That's Really Custom…And Affordable!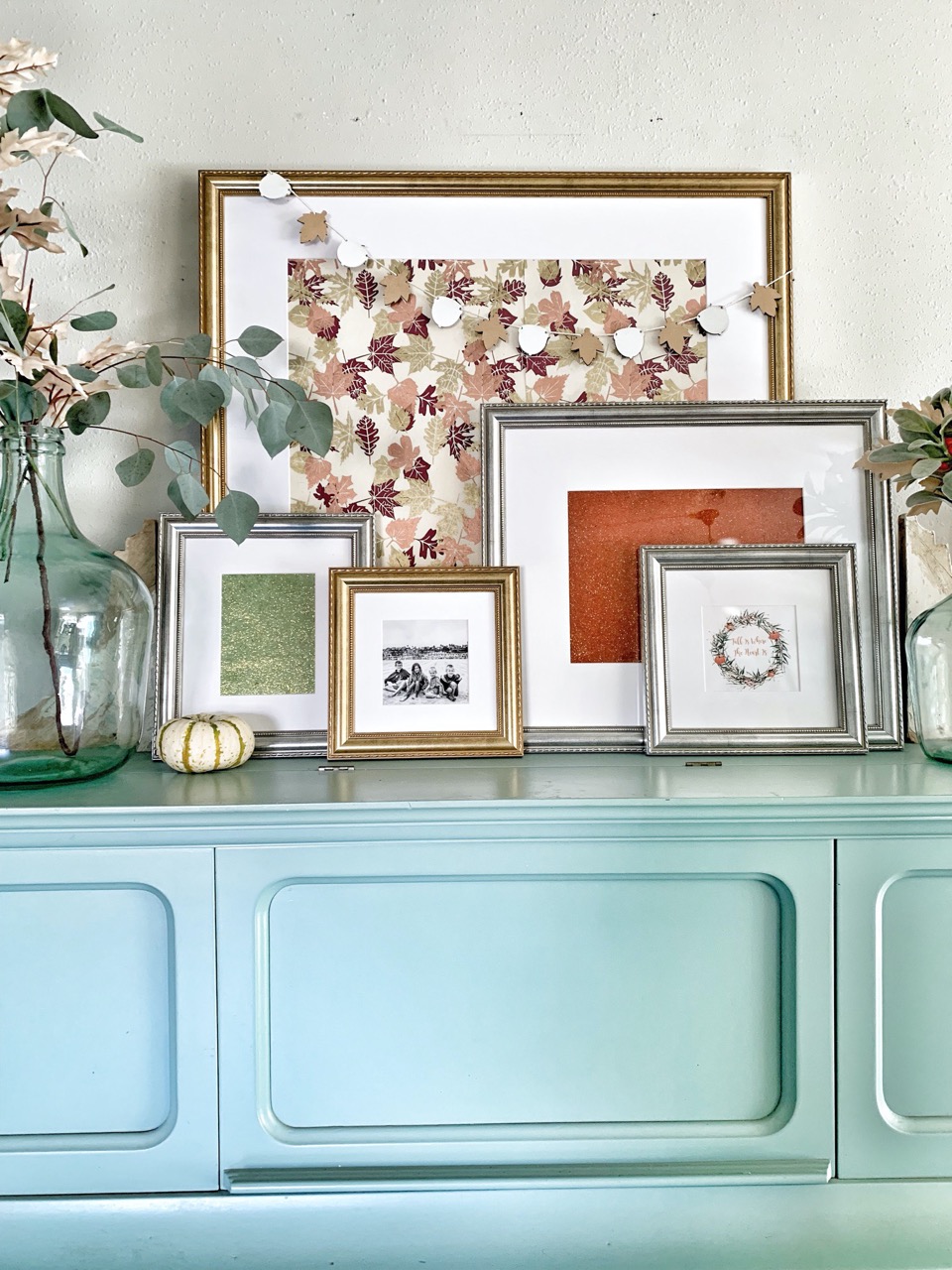 Everyone is different — your home decor should reflect that, and here at Frame It Easy, we want to give you this freedom. From start to finish, your frame will be completely custom, from the size, shape, color, mat, and acrylic cover style. It's a one of a kind piece, for a one of a kind person. Although we give suggestions on some of our favorite frames, that's all they are — suggestions. In the end, it's all up to you.
We've done our research, and we stand behind the fact that we offer very affordable custom framing. We provide you with the lowest prices possible, and that is why we rarely offer discount codes. Our shipping costs are exactly what it costs us to ship your frames to you. We don't profit off shipping which is why we don't offer free shipping — we're actually saving you in the end by not bundling shipping into the price of the frame.
Below we are sharing a table with our prices compared to our competitors. Our prices are based on Derby frame styles with clear acrylic not including matboards or art. Of course, adding a single matboard to our Derby frame costs less than 9 dollars and a double mat cost less than 13 dollars (still less expensive than our competitors).
| | | |
| --- | --- | --- |
| Artwork Size | Frame It Easy (Derby Frame) | Our Competitors |
| 5" x 7" | $14.89 | $55-$65 |
| 8" x 12" | $25.03 | $68-$85 |
| 12" x 16" | $35.11 | $85-$99 |
| 16" x 24" | $50.72 | $115-$145 |
| 20" x 30" | $64.61 | $145-$179 |
4. Our Packaging Is As Custom As Your Frame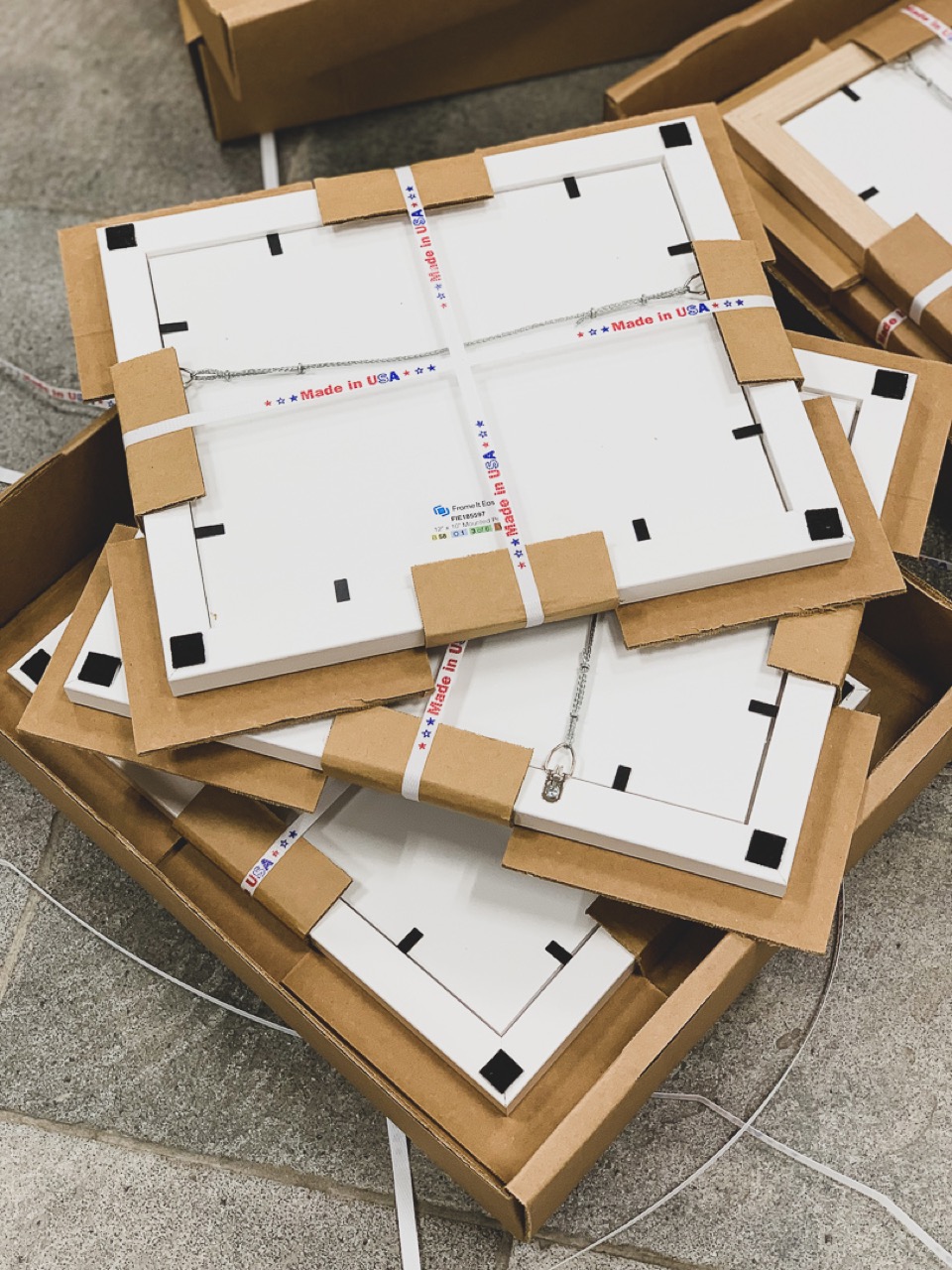 As we mentioned, in an industry that averages around 20% scrap, we have 2%. This includes our boxes. We custom make every box for every single order so that your order fits perfectly inside. This means if you only order one frame, you won't get an unnecessarily large box, filled with mostly air. No frame is just removed from a shelf, stuffed in a pre-made box, and then sent on its way.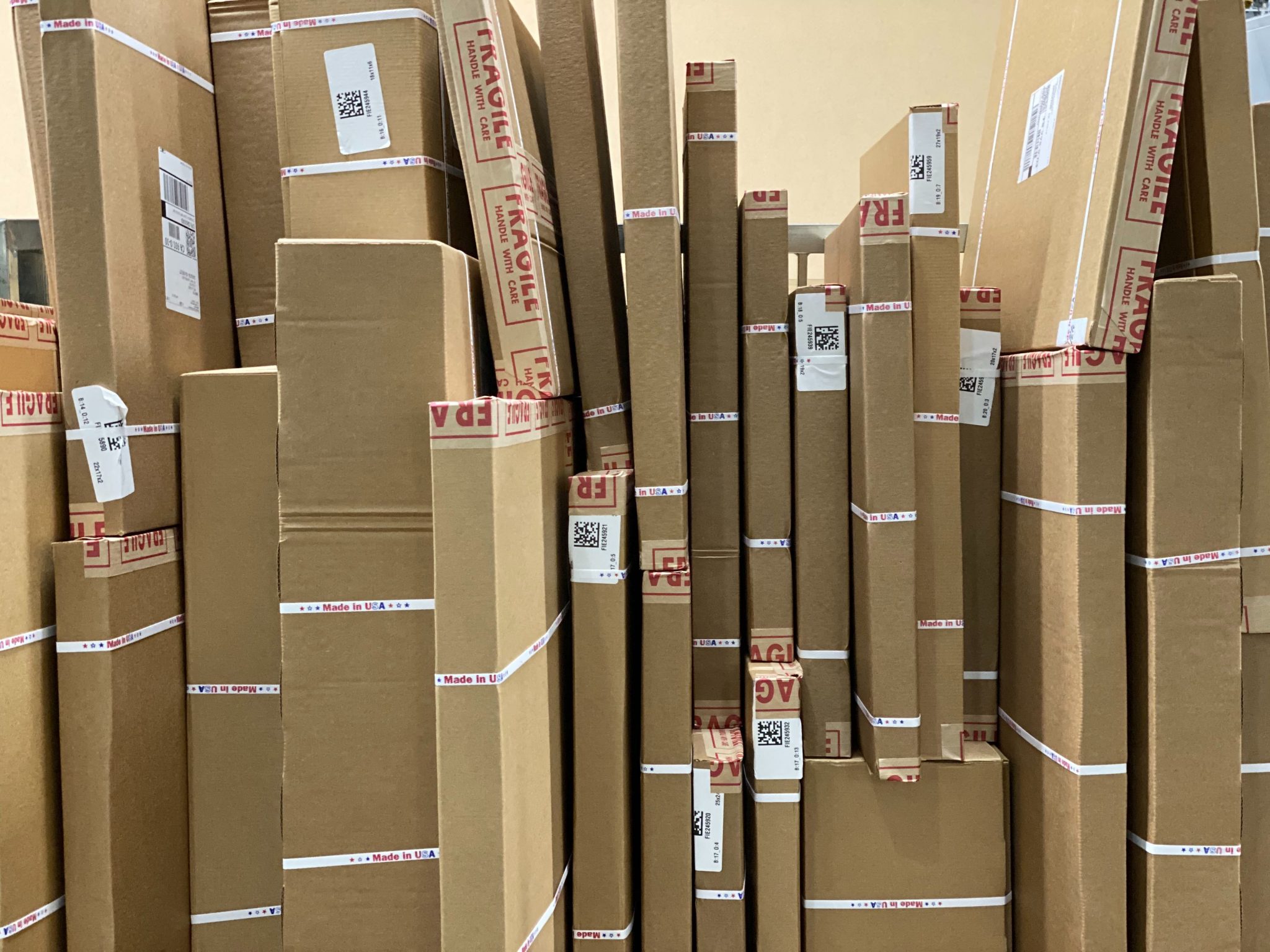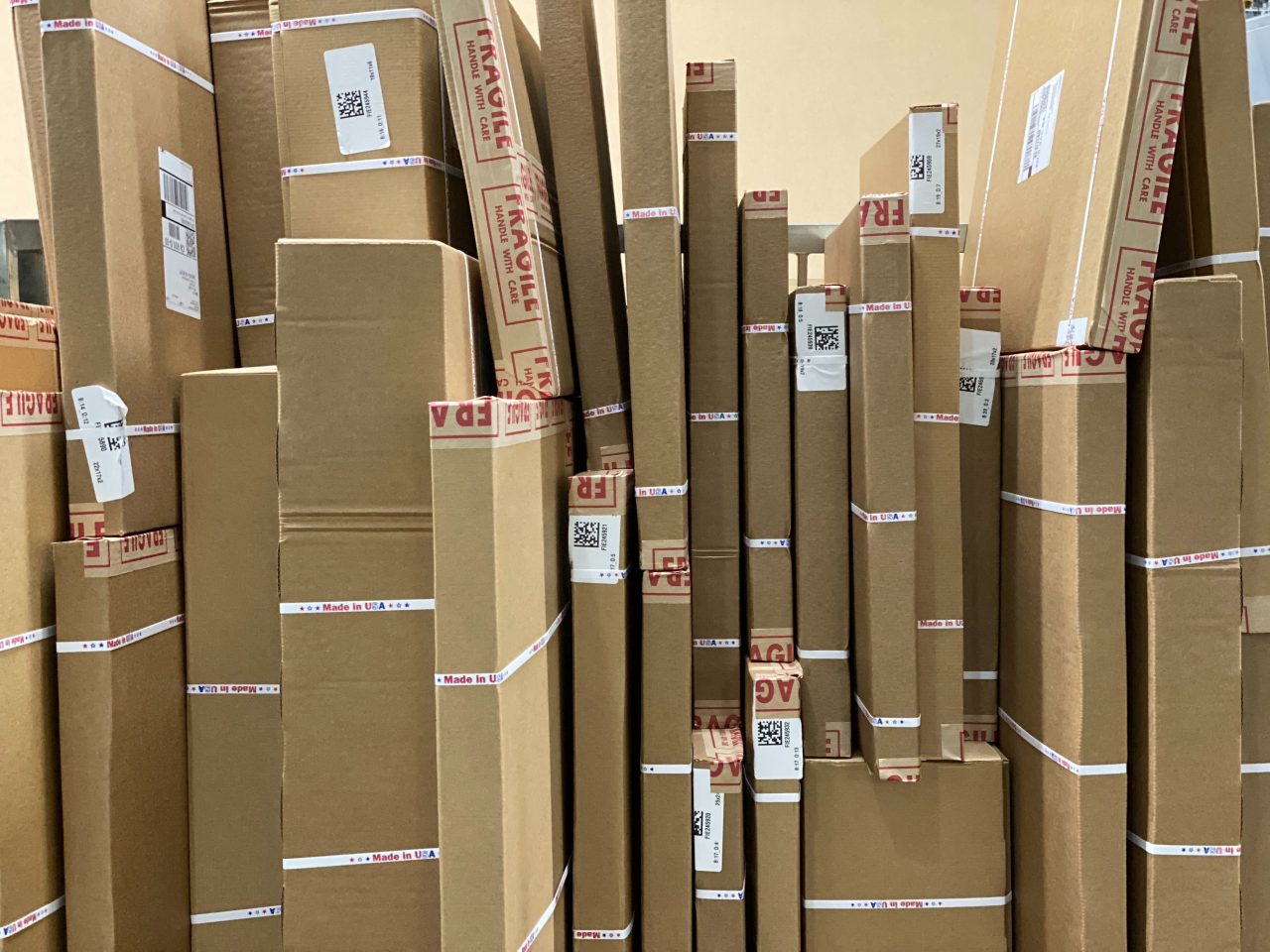 Instead, we custom make an outer box and a tray for each frame to sit in that is both tailored to the outline of the frame and built to sit in the package itself. We then strap everything in securely to help maximize the probability of your frame arriving safely. We also include a protective film on your acrylic cover to prevent scratching during shipping. (Just make sure to remove the protective film before hanging your piece!)
Final Thoughts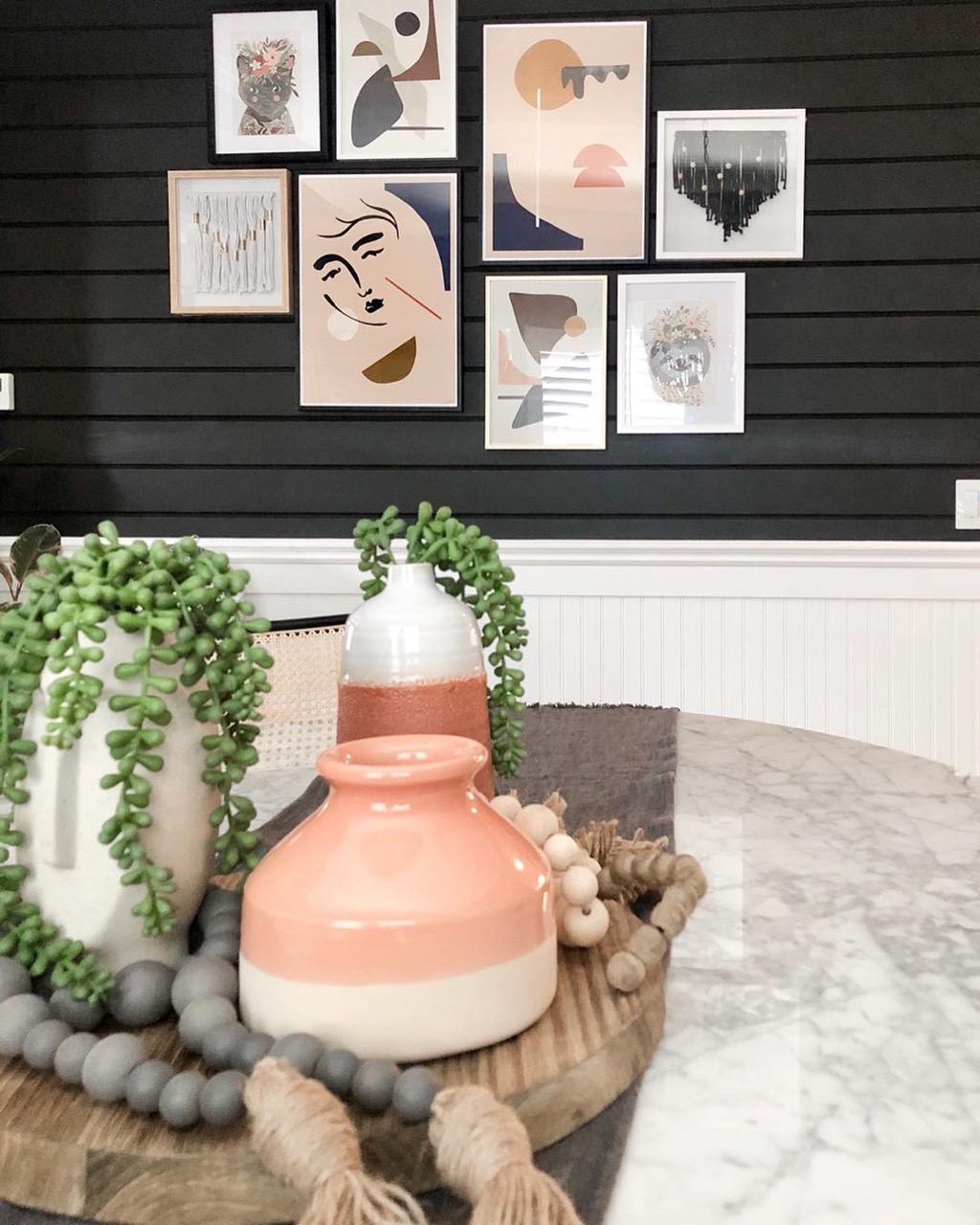 Your satisfaction means a lot to us. If you're not satisfied with our frames for any reason, we want to know so we can make it right. We stand behind our workmanship and quality and want to be the lifetime supplier for all of your framing needs. You can check out our full return policy for all the details. That being said, if it's something wrong with your order or something you don't like, we'd love a chance to make you happy. Just contact us and let us know what's going on! We don't want any of our customers to be unhappy for any reason.
Our company was established on the theory that custom framing should be simple and affordable. This has been our philosophy since 2004, and we have been pioneers of custom online framing ever since!
We believe framing memories shouldn't cost more (or be more complicated or time-consuming) than making them, so with our easy-to-use custom frame builder, we take all the guesswork out of designing a frame tailored to your needs. Our state-of-the-art equipment allows us to quickly and efficiently deliver quality, U.S.A. made frames at an affordable price, and we are constantly optimizing and refining our manufacturing process to provide the highest level of service without inflating costs for you.
When you're ready to order your frames with us, head on over to our site and start designing your frames. If you still need some help before you buy, read our first time order guide to give you a little extra guidance.