Now that you've designed your custom picture frame with Frame It Easy, you may want to add a little extra special touch to the piece. Whether you're trying to make a framed gift feel even more personal, or you simply want to make your mark on your display, we have the perfect solution for you!
To make your frame truly feel like your own creation, we're sharing 4 simple DIY ways to customize your frame.
1. What You Frame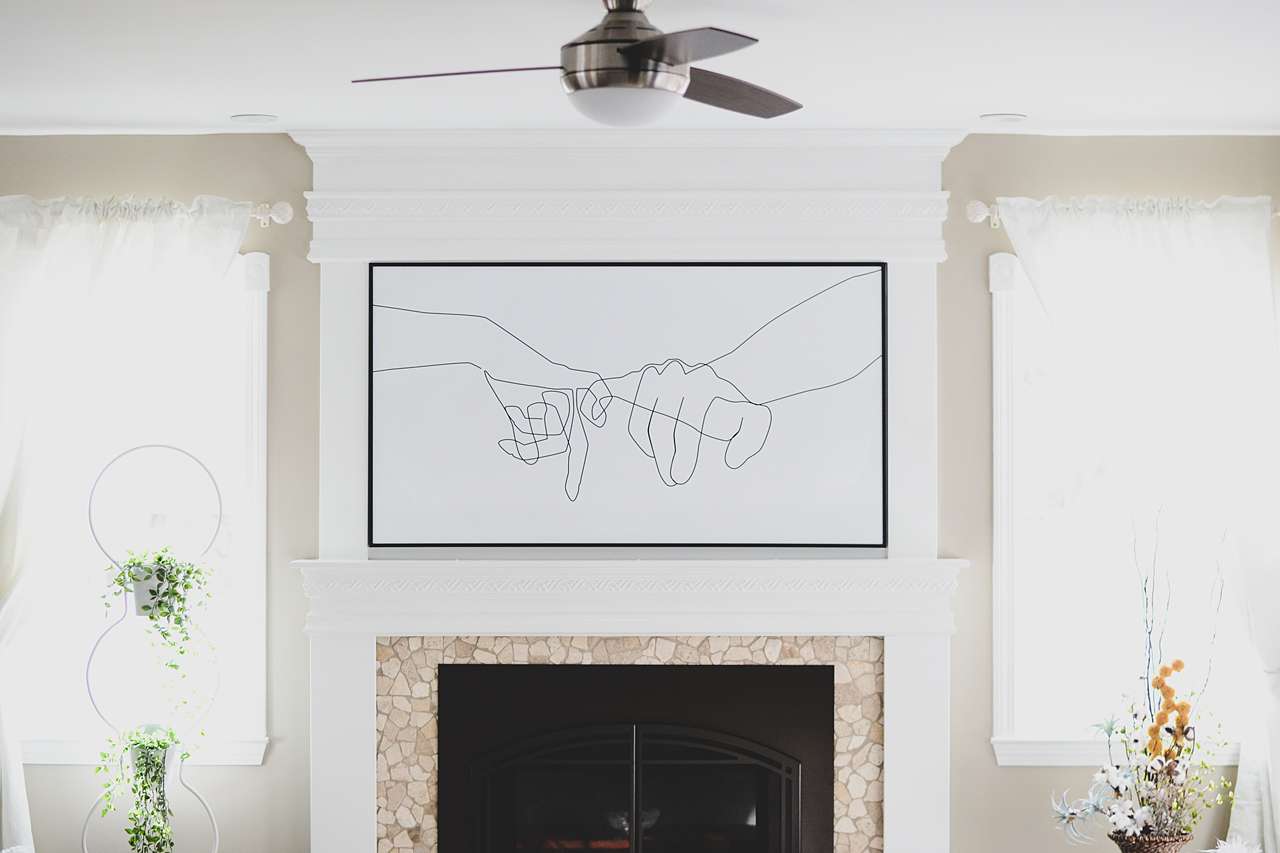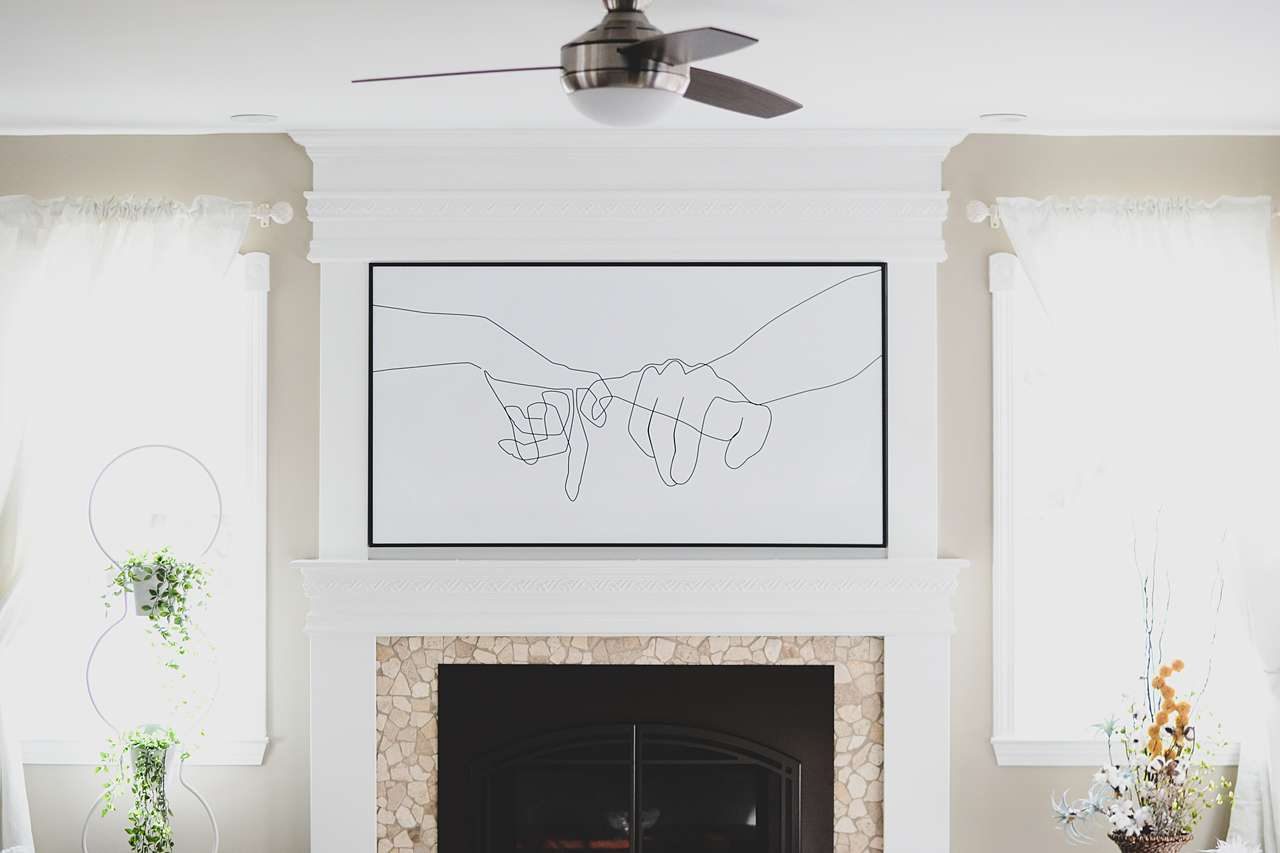 Perhaps the obvious answer to how to customize your frame comes before actually receiving it, as what you frame is the ultimate way to make the piece your own! The possibilities for custom picture frames are endless: frames for gifts, for personal enjoyment or styling, brand your business, and more. After all, if you chose to frame it, clearly it has special meaning for you.
Feel free to explore your creativity when it comes to what you are custom framing. You're not restricted to just photographs. With Frame It Easy's help, you can frame really anything that lies flat! Some fun examples of what you can frame include puzzles, flags, or maps. For more inspiration, check out our blog post on 8 unique things to frame or our 25 personalized picture frame ideas!
If you're looking for a personal gift, a framed memento is extremely thoughtful. It tells the recipient you have taken the time to find something meaningful to them — whether it's a sentimental photo or significant souvenir or a special time. A framed item becomes more than a gift. It's a keepsake that will be treasured for years to come.
2. Write A Message Behind The Frame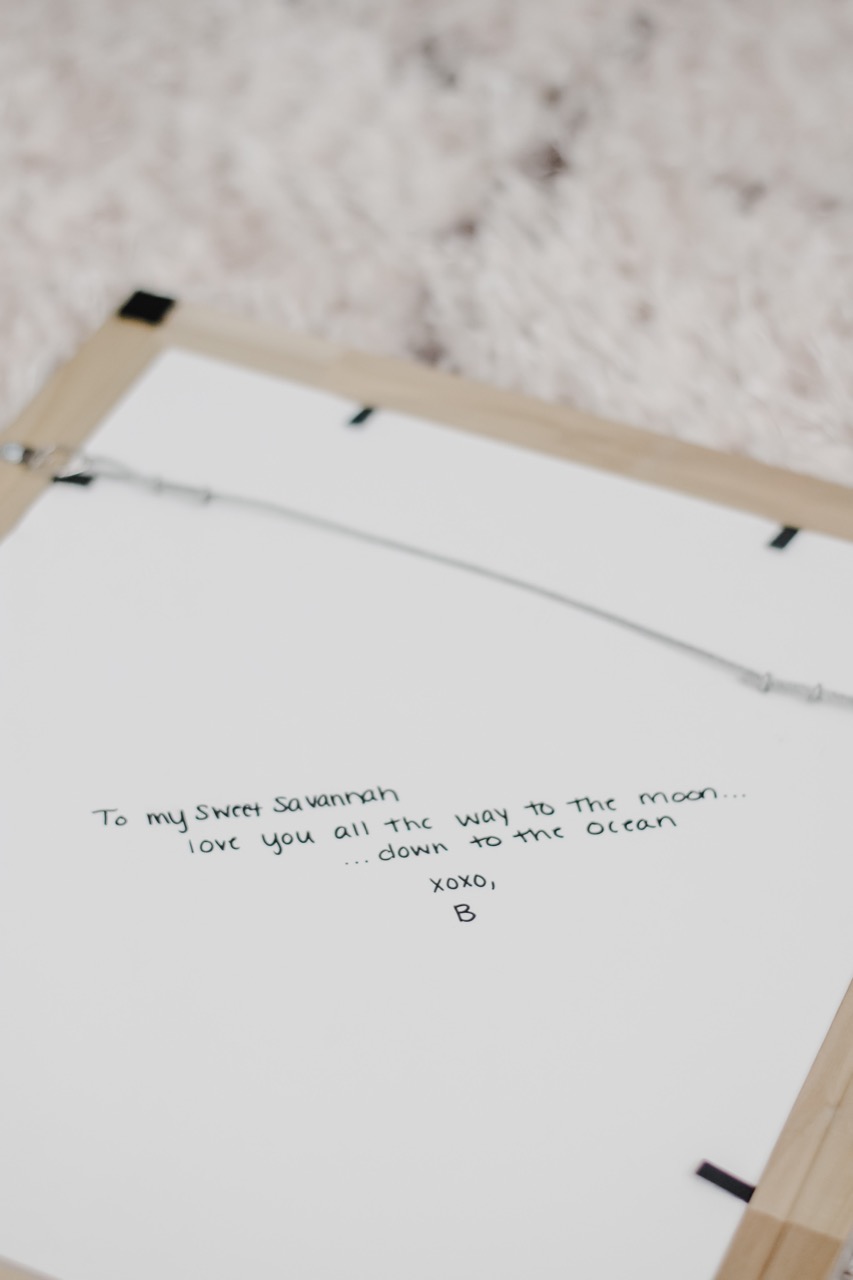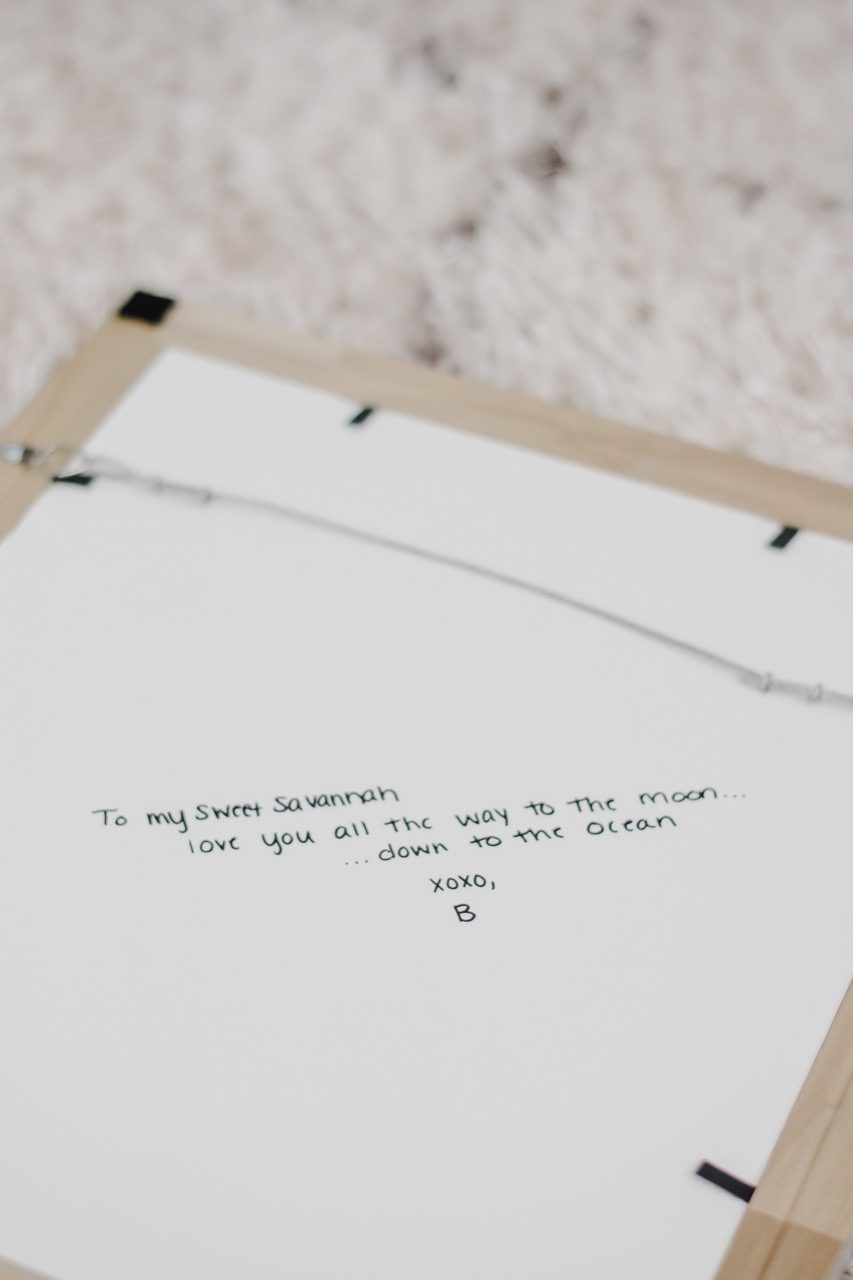 For a discreet way to ramp up your sentiments, rather than presenting your gift with a standard card, write a personal message behind the piece to make it truly unique! A "secret" message is a low-key yet intimate way to make your gift even more memorable.
Your Frame It Easy backing is made of premium foam core to help extend the life of your art. It's the perfect place to write your message; it's inconspicuous and can be you and your recipient's little secret.
Whether you write a description of what is actually in the frame or just a brief greeting for the recipient, writing a message behind your frame is a wonderful way to make your frame feel just a bit more personal without impacting the display.
3. Write on the Matboard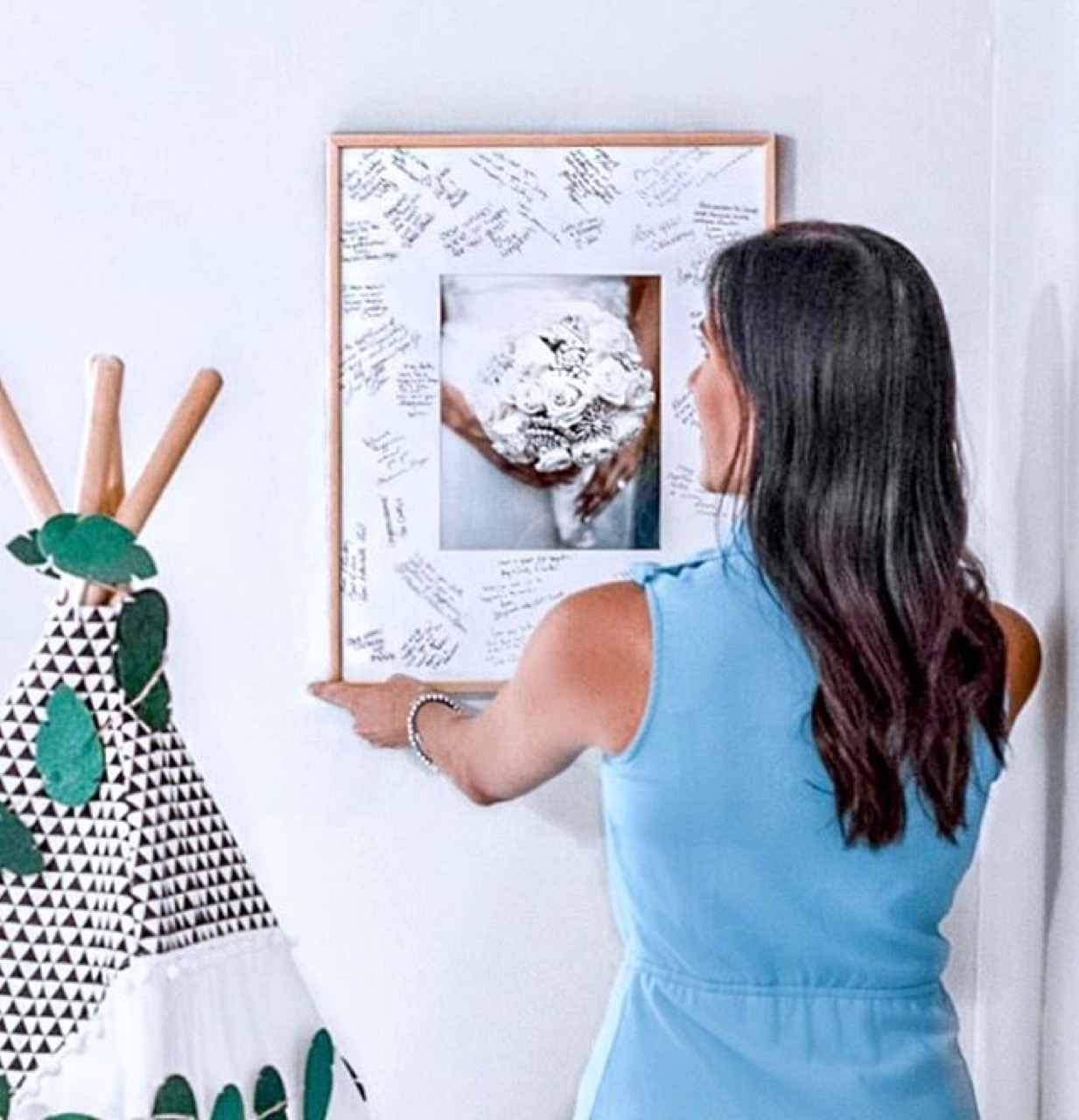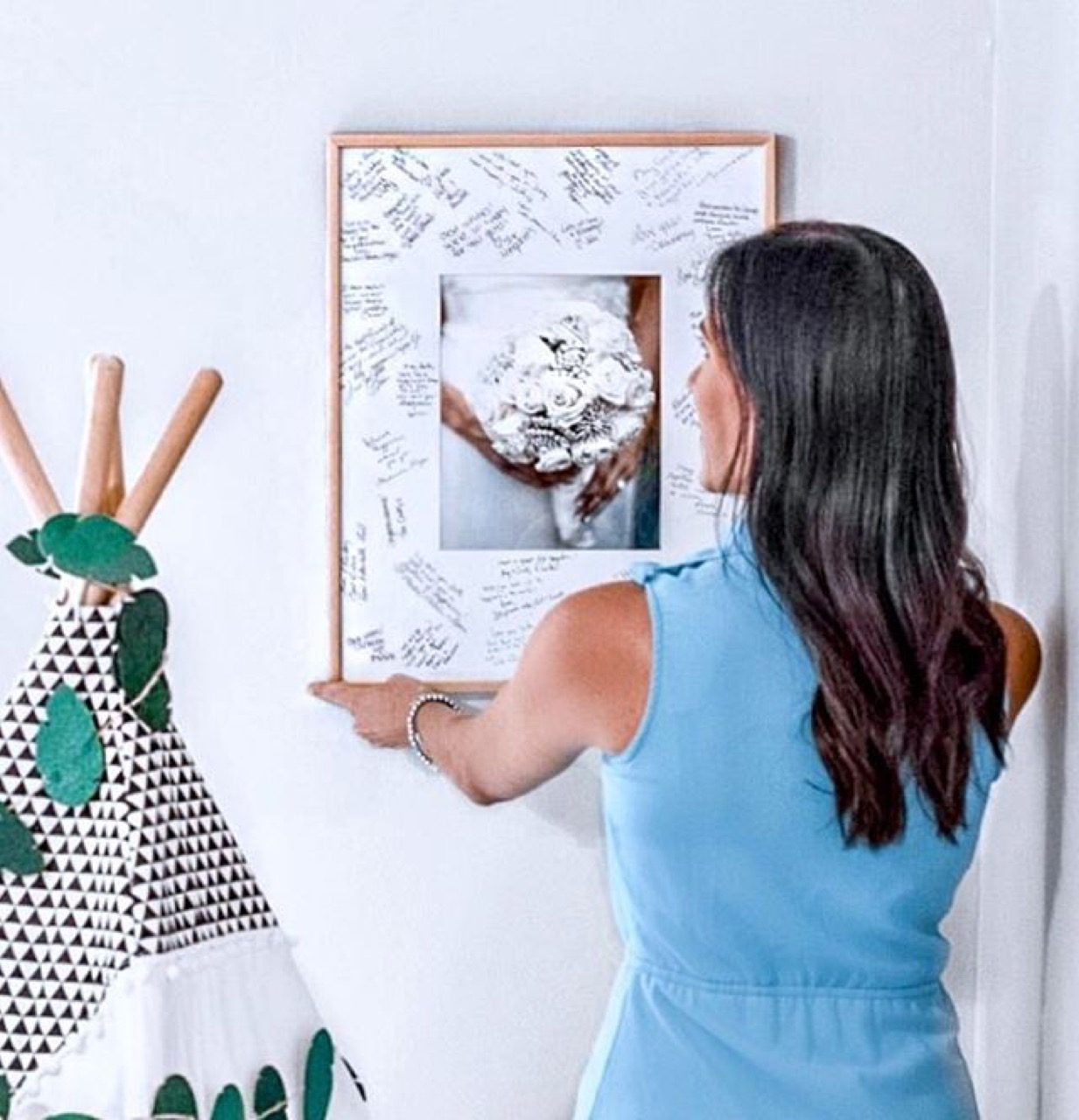 Writing on the matboard of your frame is another easy way to customize your frame after receiving it. Rather than lose any of the visual appeals of your framed display, this method can add to it! When customizing your frame, choose a larger dimension for your matting. From there, it's up to you what you do with it— whether it's a single message of encouragement or words of wisdom from you, signatures and well wishes from attendees at a wedding or birthday party, or just some doodled designs to add a bit of fun to the piece.
The process for writing on your matboard is simple. After you receive your frame, just undo a bit of the framing hardware, and slide your matboard and/or attached picture from the frame. From there, write away! Once you've finished just slide it back in and you're done! It's a quick, easy (and fun!) DIY customization.
4. Create The Arrangement of Your Choice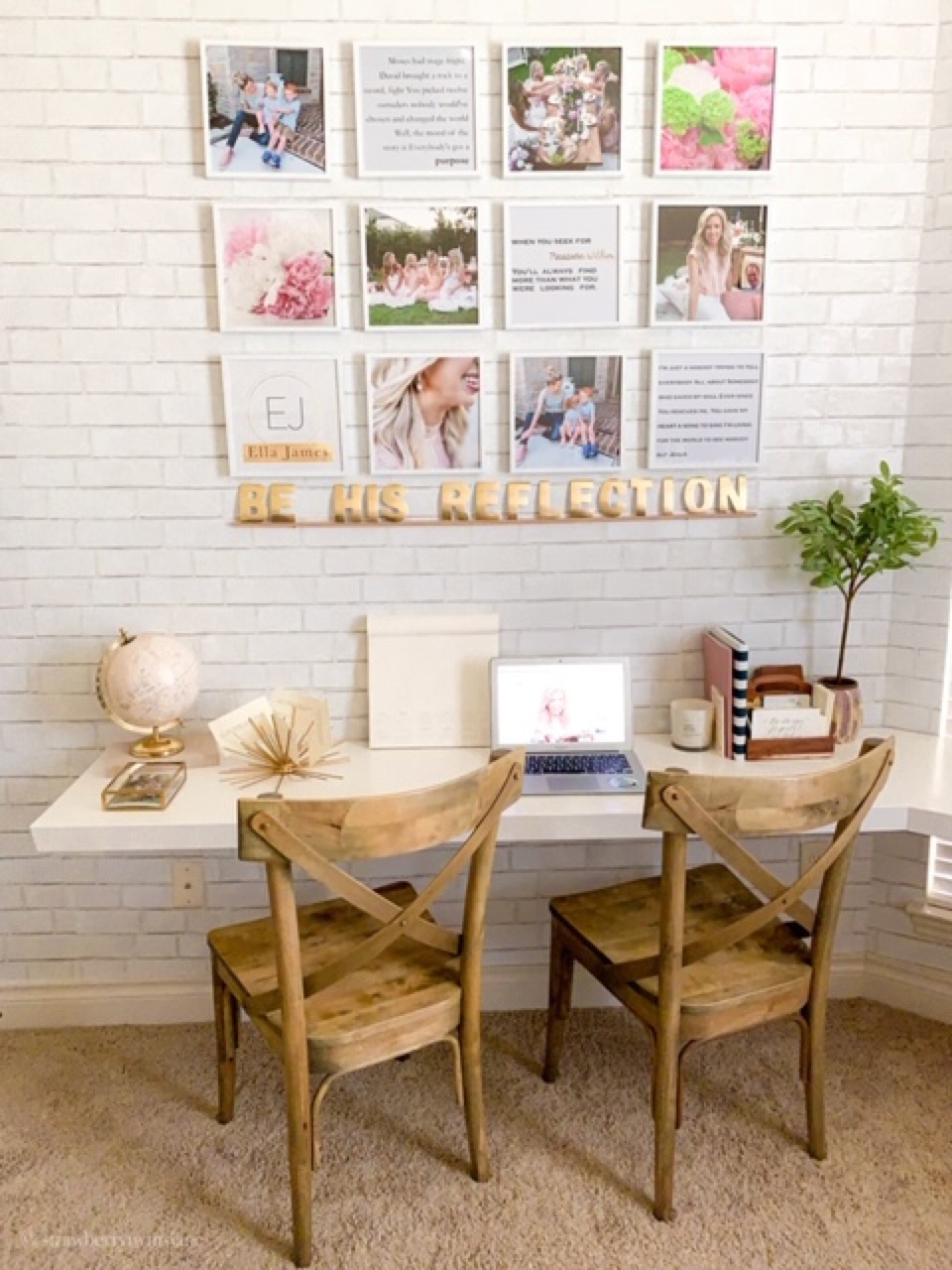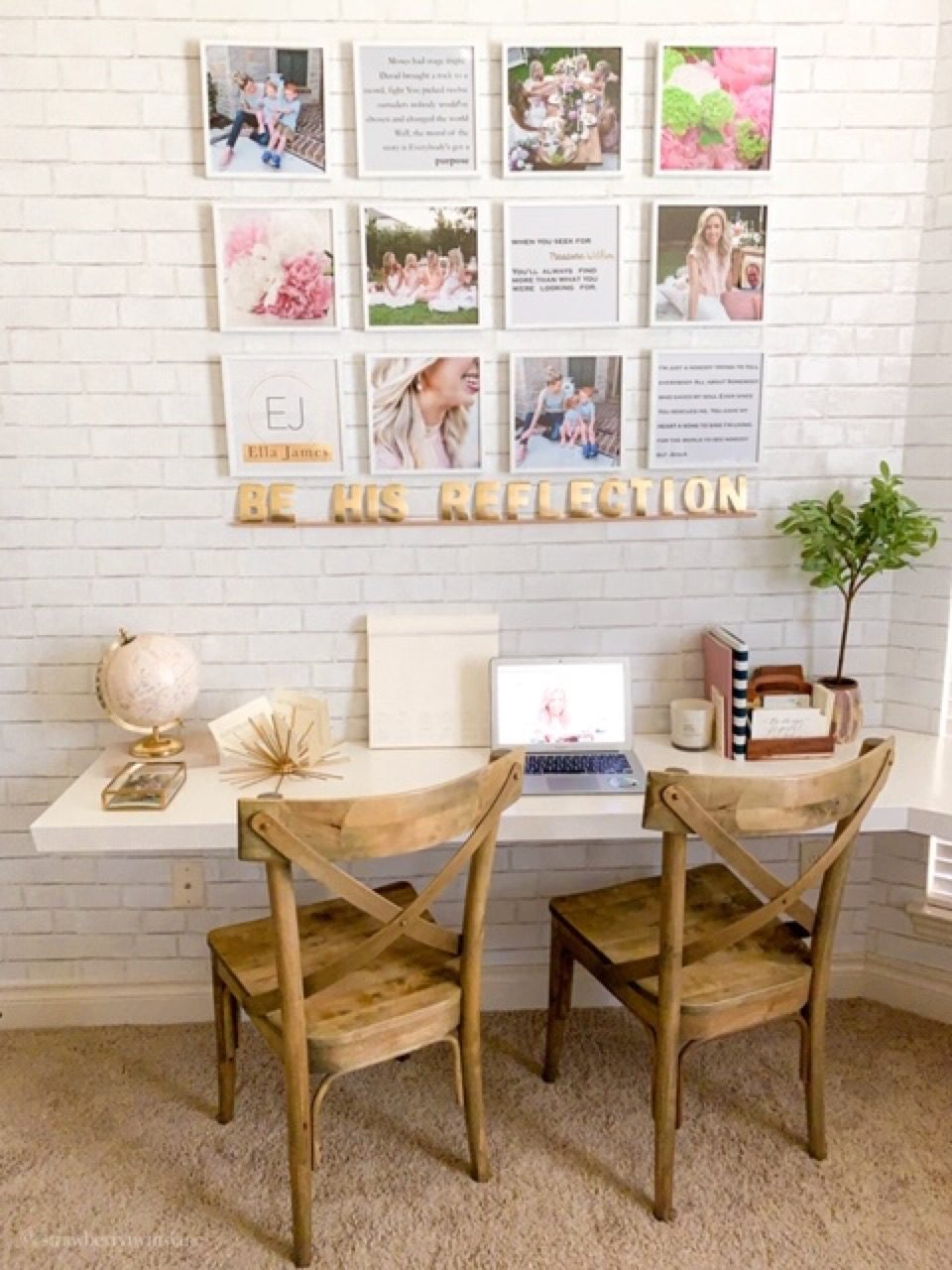 Another way to customize your framed pieces is by creating a display arrangement for you and your guests to enjoy. Pick a few pieces that work well together, whether they be pictures, quotes — or a little bit of both — and you have a one of a kind presentation that makes a statement!
Preferences for display arrangements are dependent on the space you have to fill, the frames you hope to feature, and personal taste. Gallery walls are the most common way to display your frames on any empty wall you hope to add character to and can be arranged in a variety of layouts. Some tried and true gallery wall arrangements include triple picture frame displays, grid-style galleries, or asymmetrical displays. However, in true DIY style feel free to put your own spin on your gallery wall by varying your frames, locations, and themes. Check out our post for more information and tips for creating your gallery wall!
If you're limited on wall space, using ledges is another way to customize your frame arrangement. Picture frame ledges are extremely versatile and can work with nearly any space you choose to feature them. Once you mount one or more ledges, you can experiment with the placement of your frames until you find the right mix. A great feature of ledges is you can "layer" several frames of different sizes to showcase several photos. Still looking for ways to customize your frames via a unique arrangement? Read up on some of our favorite home decor blogs to spark your creativity!
Go Make Your Frame Your Own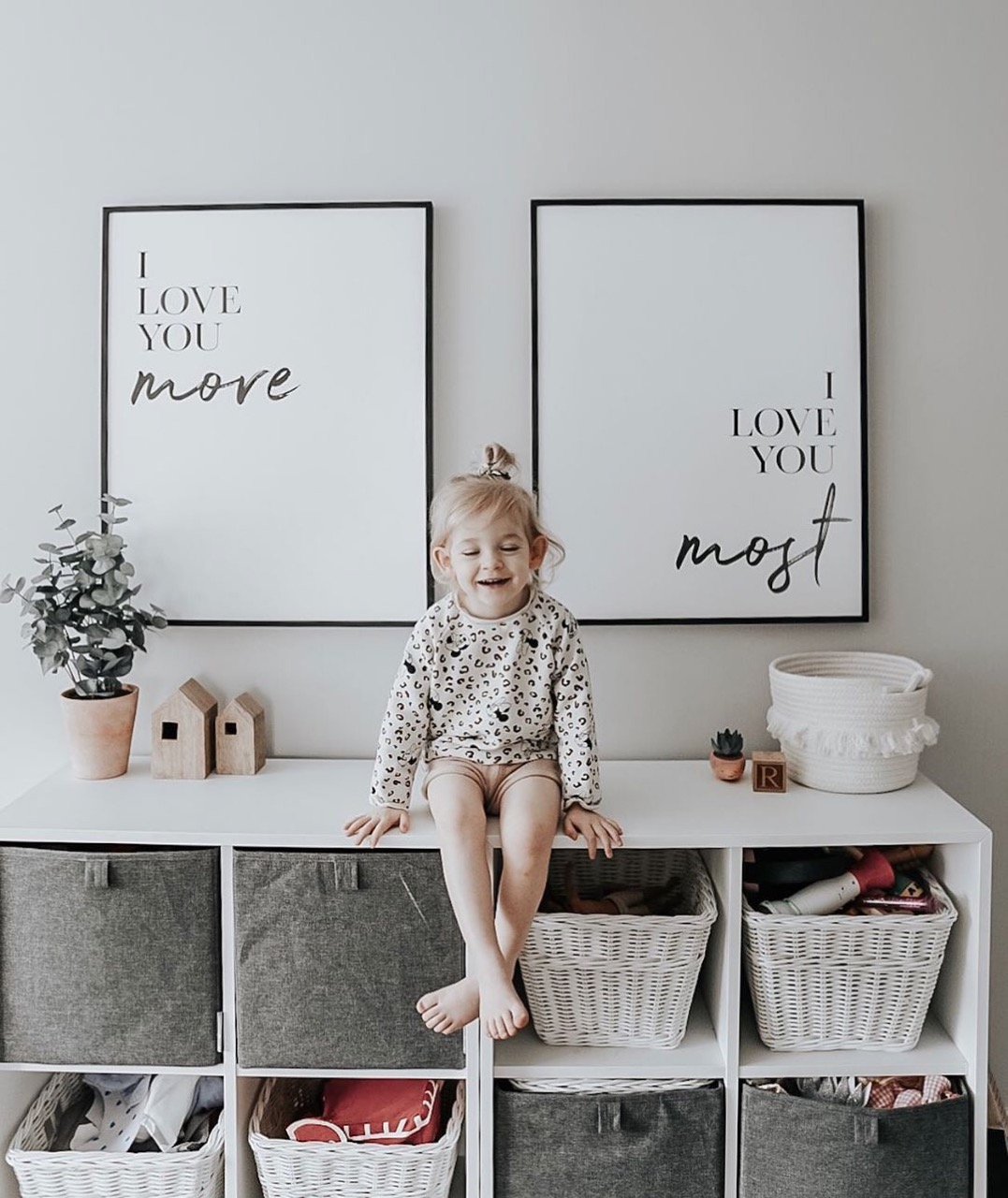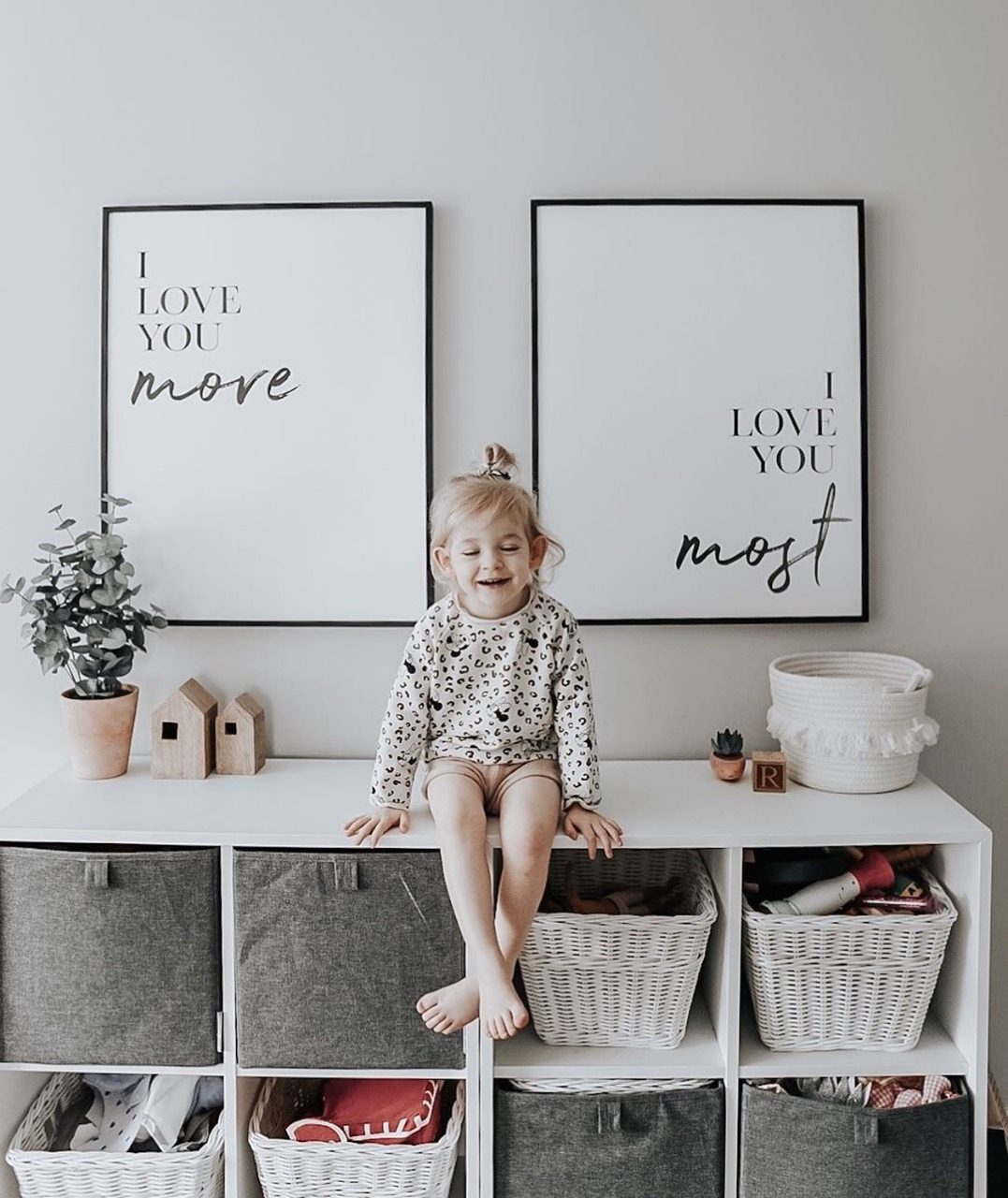 Your custom frame from Frame It Easy is unique in its own right. After all, you chose every aspect of it — from size to style — to complement its content. But we hope you've found some inspiration if you're looking for ways to customize your frame just a little bit further after receiving it.
Remember that what you frame is the easiest way to make your piece feel personal, and it simply comes down to finding what matters to you. In addition, writing a message behind your frame is another way to customize your frame in a discreet yet meaningful way. Consider writing on the matboard if you're looking for a more visual and fun way to make your mark on your project. Lastly, creating an arrangement of your frames is a visually pleasing display that allows you to explore your creativity within any space.
A custom frame is all yours. Go on and explore your artistic side to make it feel even more like your own!
Looking to wrap your frame? Check out our tutorial on how to gift a frame!