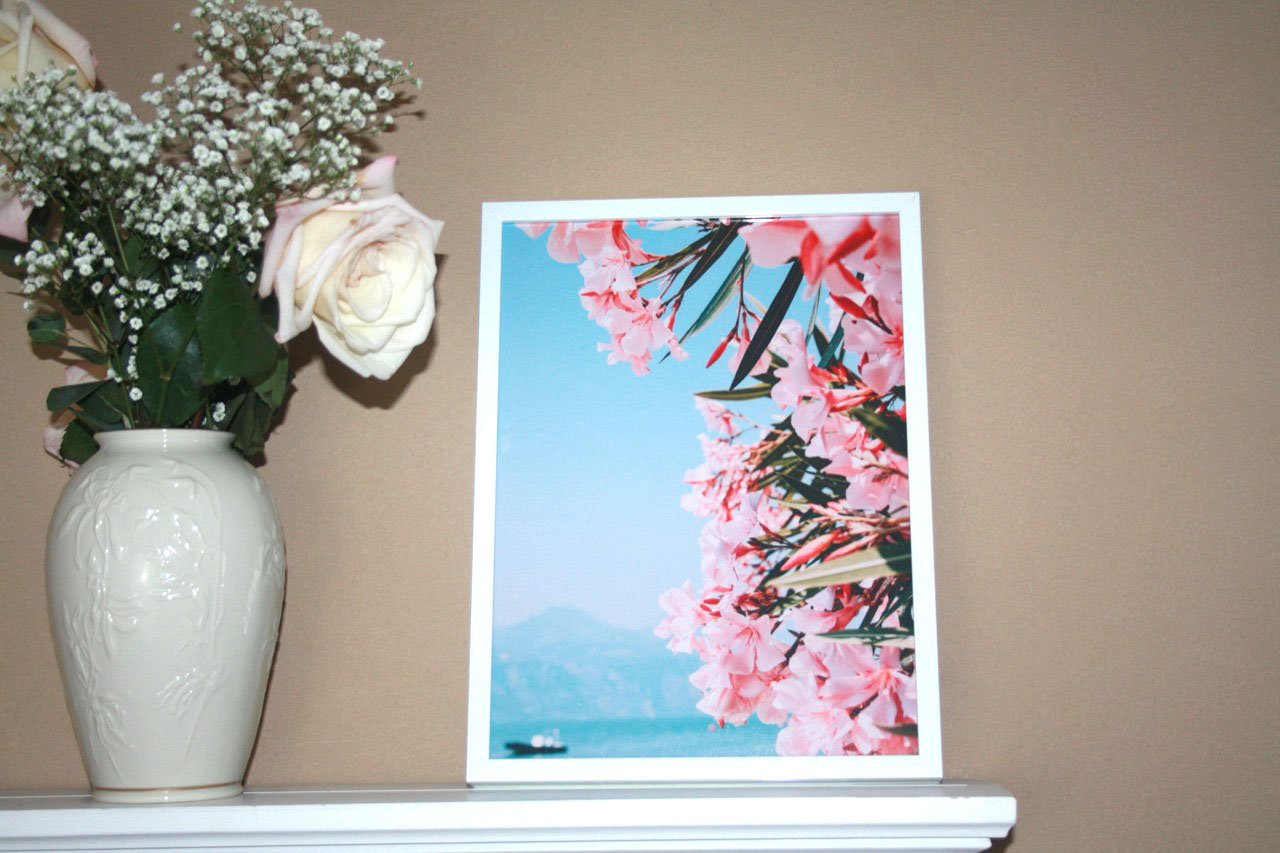 If you have never heard of Unsplash, let us introduce you to this handy website filled with "beautiful, free images gifted by the world's most generous community of photographers." That's right: tons of quality, high-resolution photos ready for downloading right at your fingertips, all for free. We know what you're thinking — what's the catch? No catch here! Just photographers wanting to share their free photos with the world and gain more exposure and followers. As they say on their site, Unsplash photos are "The internet's source of freely usable images. Powered by creators everywhere."
If you're looking for that perfect photo for your home or office but aren't quite sure which direction to take, look no further! With more than 15 categories of photos to choose from — including travel, animals, and even textures and patterns — you're bound to find a picture that you love and want to frame. And with the variety of styles and options we offer here at Frame It Easy, you'll have it framed and ready to hang in no time.
Unsplash makes it easy to download an image right to your device; Frame It Easy makes it even easier to upload those photos and design the perfect frame for your space. Unsplash photos + Frame It Easy frames = a match made in Home Decor Heaven. So, let's get started!
*P.S. While the information we provide here is intended as an inspirational resource, as with any online content, always be sure to double-check the license, terms, and usage rights of stock photos before utilizing yourself. You can view Unsplash's license details here.
Where Do You Start?
Sometimes taking the first step is the hardest part, but once you do it will make for a clearer path. Maybe you have wall space that is in desperate need of some artwork. Or, maybe a photograph on Unsplash speaks to you, but you're not exactly sure where you would hang it. Either way, we have some suggestions on how to begin.
Evaluate Your Wall Space
First, look at the space on your walls and see if there is any space that needs some attention. If it is a large area you might consider a gallery wall with several pieces. For a smaller area, you might choose one large piece to be the focal point. The size of your wall space will dictate the size of your artwork. Keeping it proportional will give you the best visual impact.
If you're going for that one piece in a smaller space, hold up familiar objects (maybe a book, pillow, gift box) to get a sense of the size and shape that works best. Or get creative and divide a photo into three separate frames for a stunning display. Choosing to create a gallery wall will take a little more planning, but luckily we can help with that — check out our Learning Center post on how to choose the best frame sizes for your gallery wall.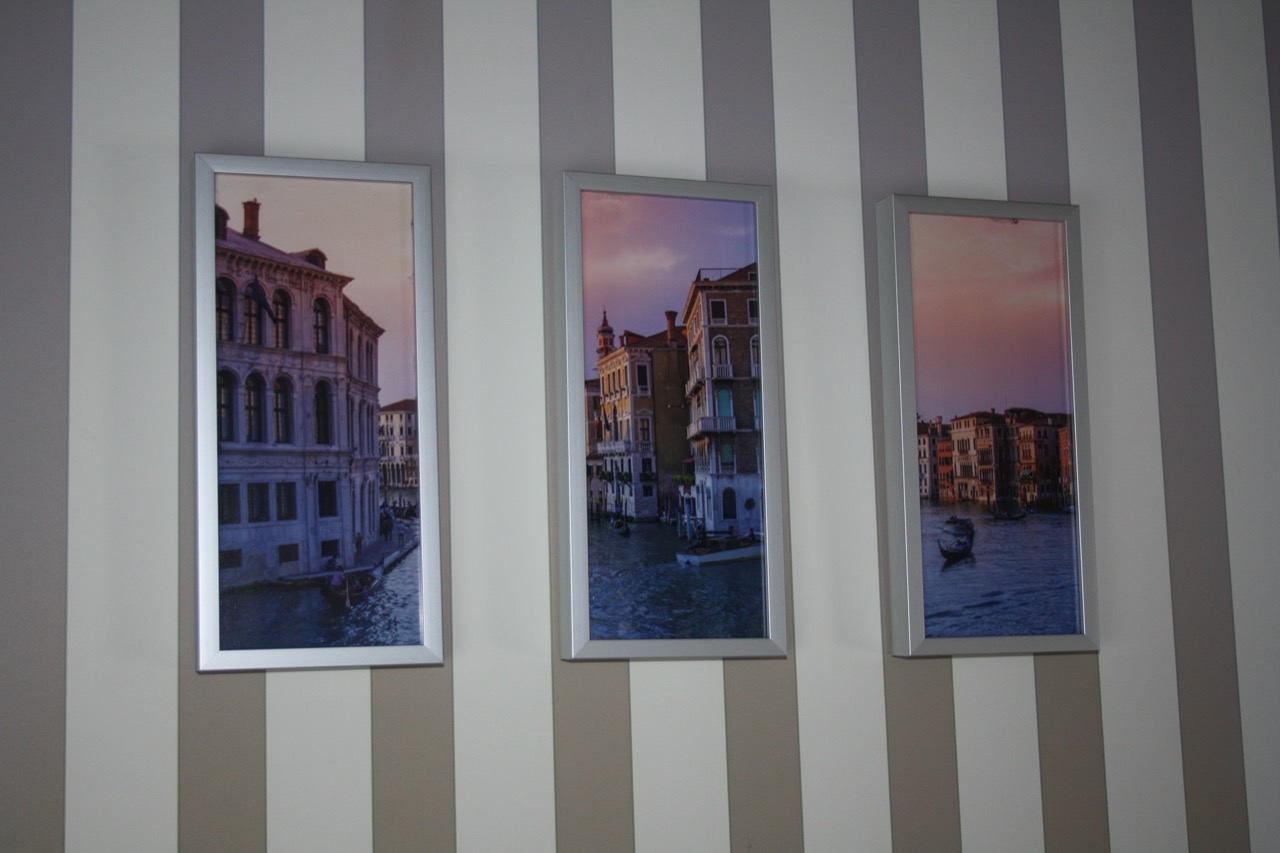 Need some inspiration for where to add frames? Check out our post on 7 places to add frames in your home.
Choose A Theme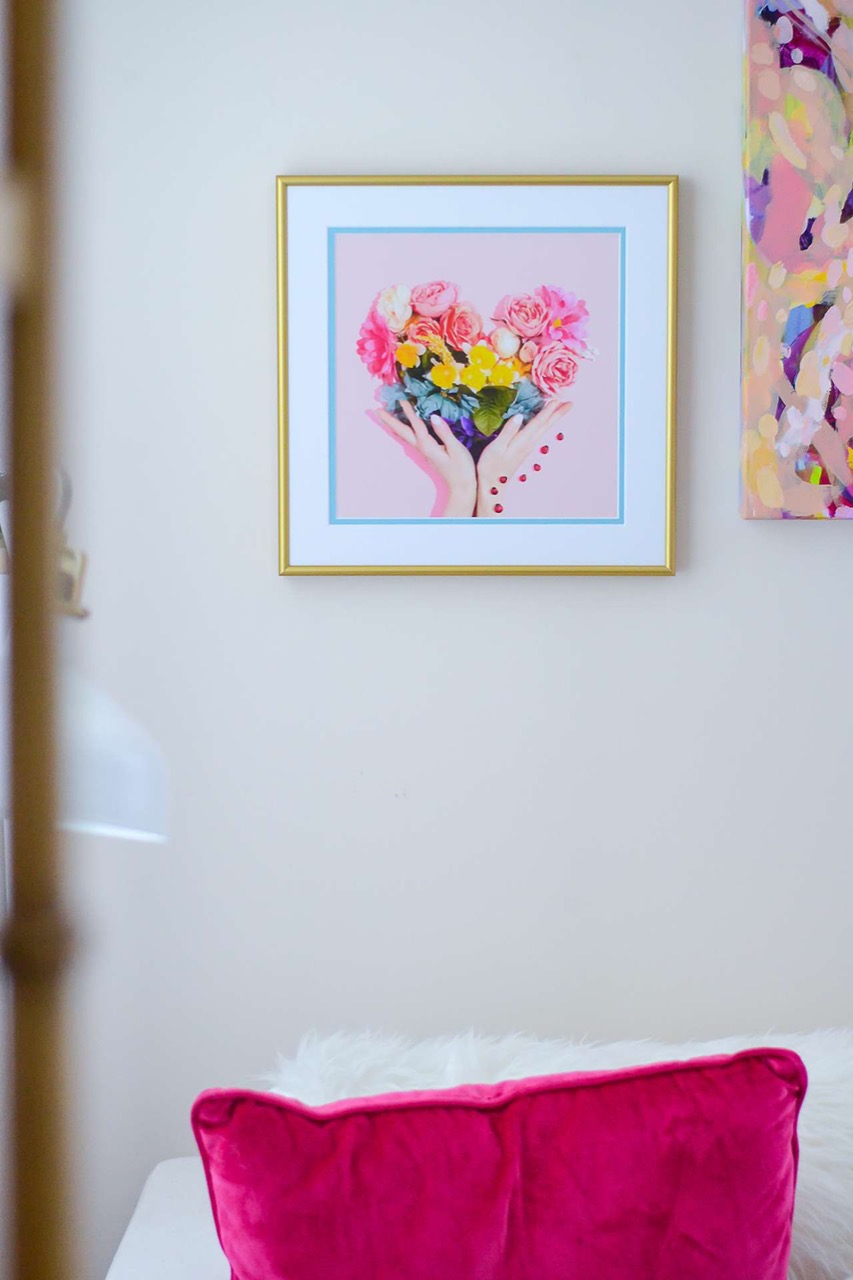 If you've already chosen the photograph from Unsplash that you can't live without but aren't sure where it belongs, let the theme of the photo help you decide. A beautiful floral photo brings a pop of color to your guest bathroom. A "street art" photo adds the right vibe to your living room. On the other hand, if you're looking for the right photo for your office, a black and white cityscape has a minimalist appeal that is not too personal for a work area. (Check out our designing a workspace post in our Learning Center for more office ideas!)
Also, check out the descriptions of the categories Unsplash offers. There's Architecture "featuring buildings and structures from around the world," a Travel section where people share their photographs as "they explore destinations and adventures," and there is even a Spirituality section that explores themes "in the hopes of helping us understand life's bigger purpose."
If you have a space in your home and office that needs filling and you are not sure what will work best there, scroll through the different themes offered and there is sure to be a photograph among them that will fit right in!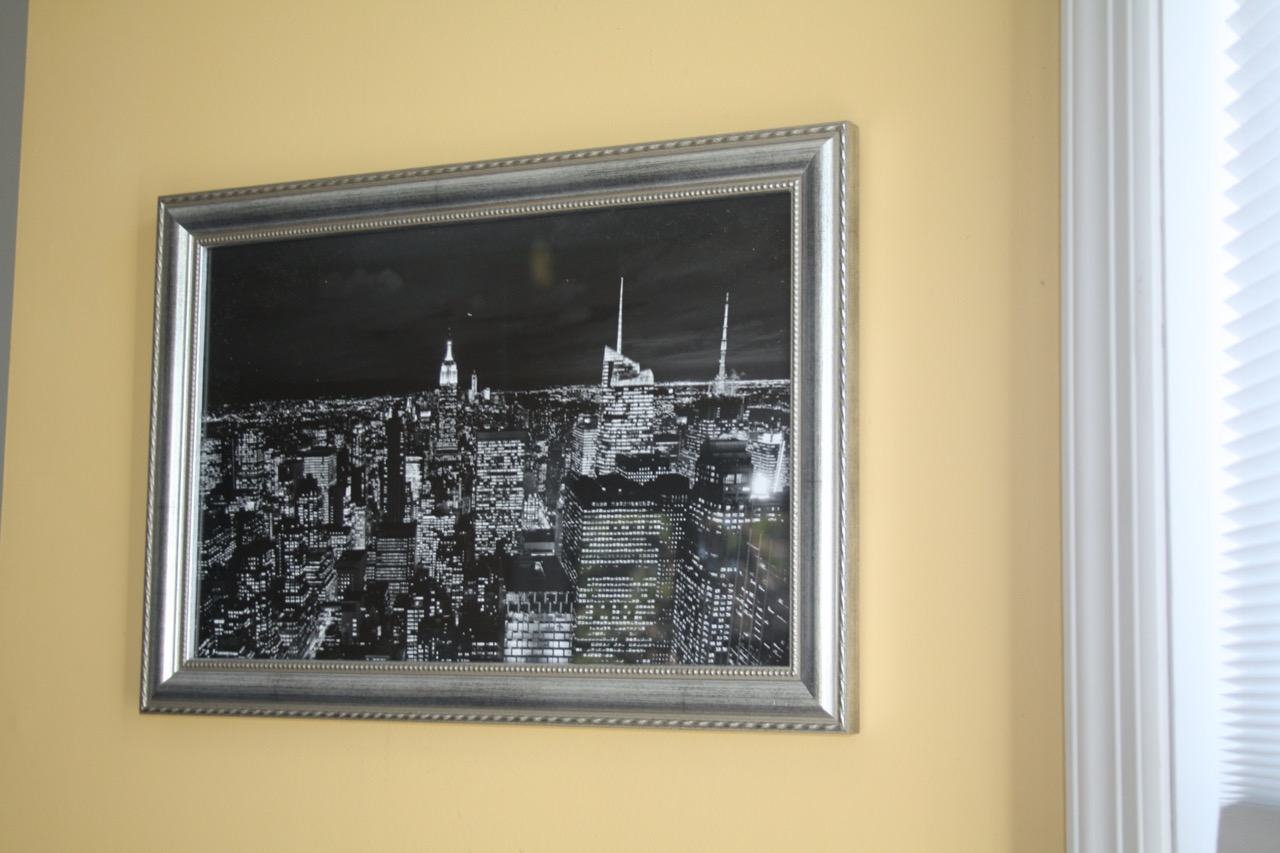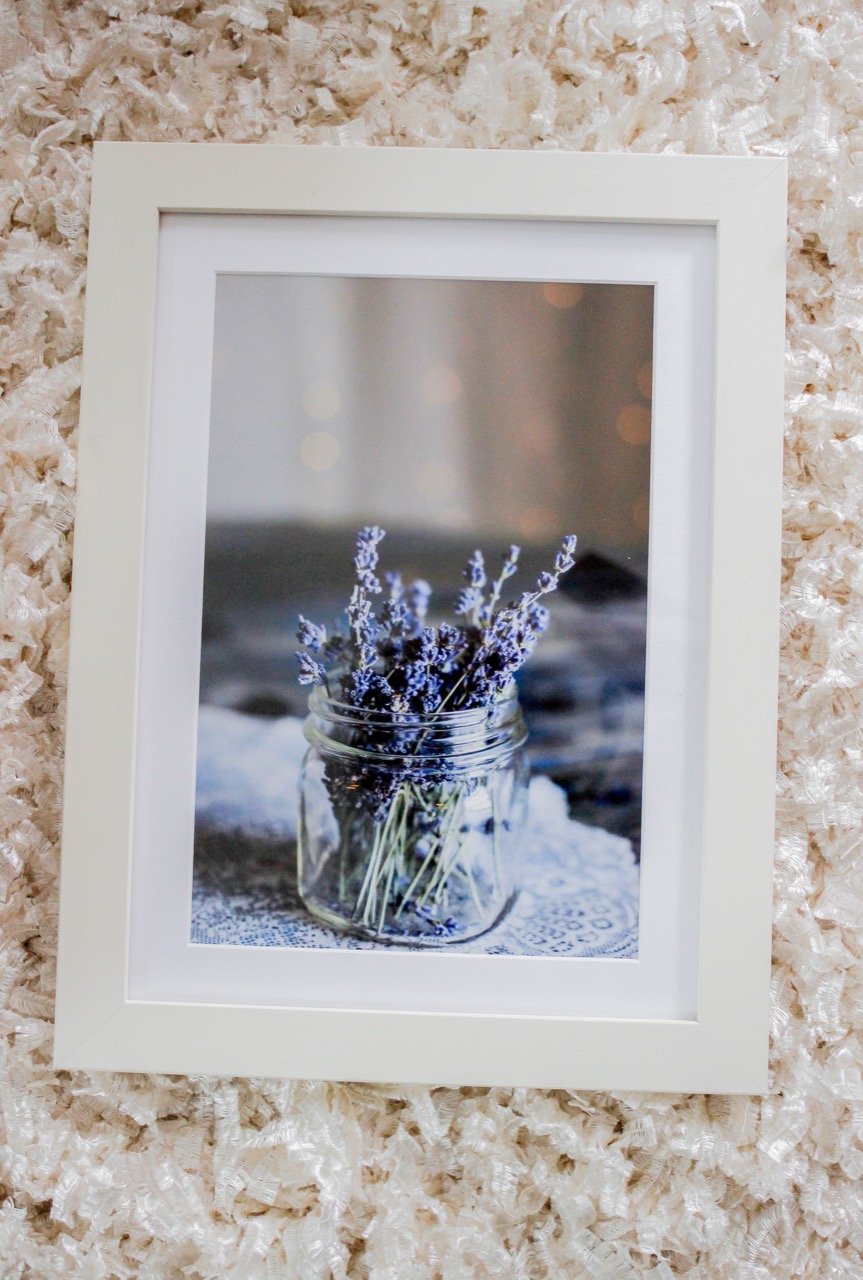 Coordinate With Your Color Palette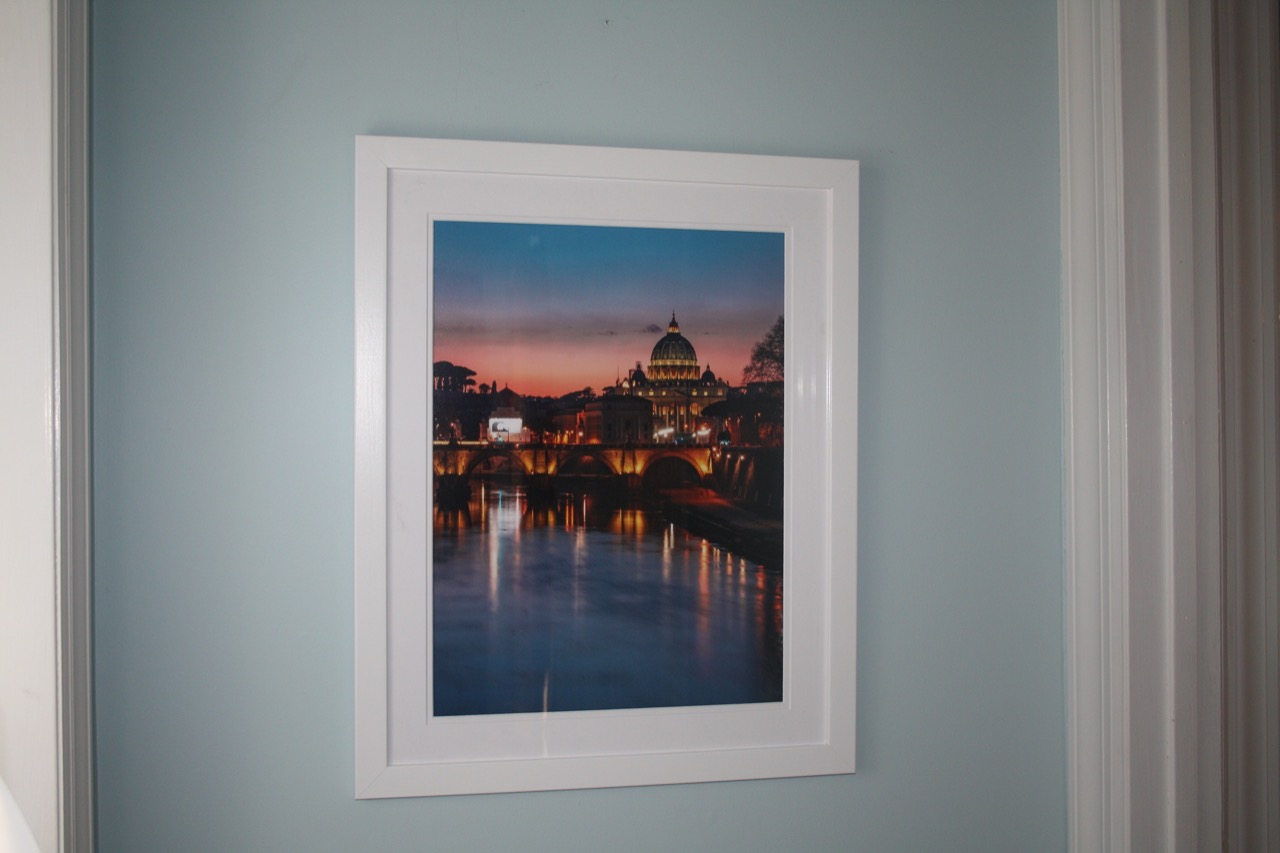 If you're not planning on picking up a paintbrush anytime soon, use your wall color to help choose the direction you should go. If you have white/eggshell/beige walls, the sky's the limit. Or use the accent colors in your furnishings to coordinate with the hues in the room. If your walls are a bolder color, try some black and white photography, black or white framing, and white matting for a stunning visual impact. If you're adding to existing artwork, let it be your guide in choosing photography that is in harmony with the color(s) you already have up.
How To Frame Unsplash Photos
1. Download The Photo from Unsplash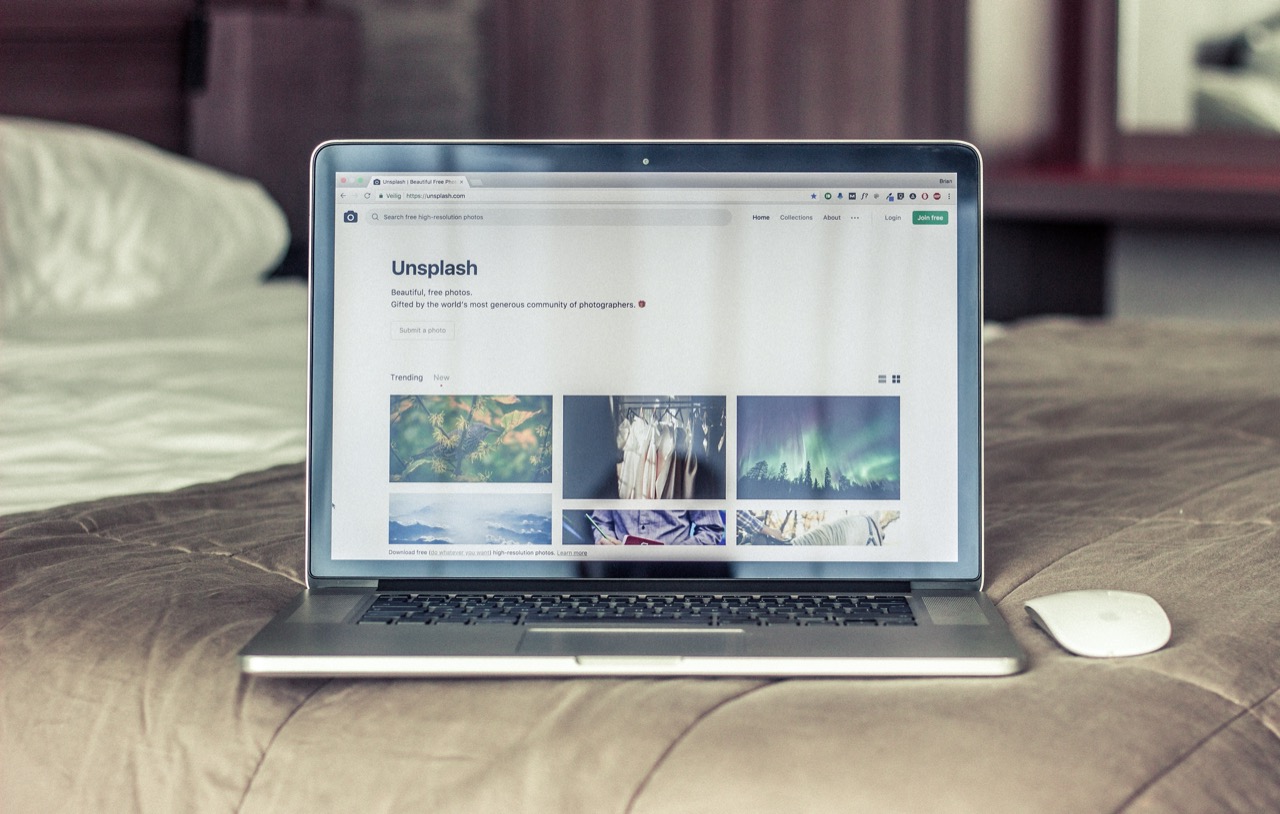 When you find a photo (or set of photos) you like on Unsplash, simply click the "Download" button to save the image to your computer or device.
2. Upload The Photo to FrameItEasy.com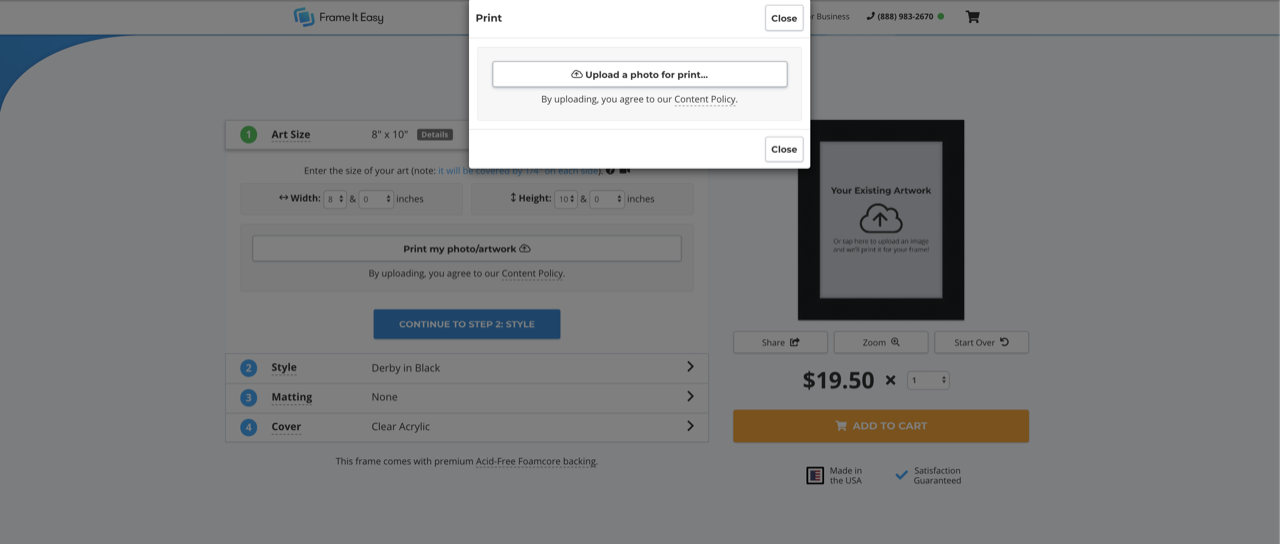 Once you have downloaded your photograph(s) from Unsplash, we make it very simple to upload the files for framing! This is done in the first step of our "Design Your Frame" process on our homepage.
3. Design Your Frame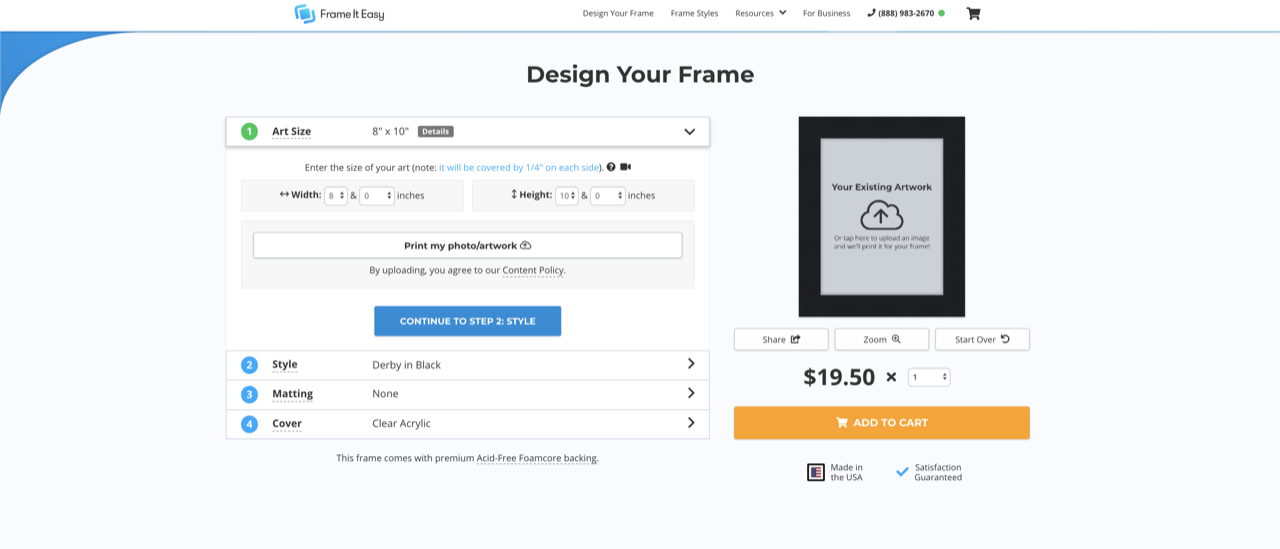 Now it's time to have some fun! If you're new to our site, or just need a refresher on how to order your frames, check out our first-time order guide in our Learning Center. It offers step-by-step instructions and will probably answer any questions you may have.
However, just to put your mind at ease, here are a few things to consider when designing your frame:
Wood or Metal Frame: different pieces of work will be complemented best with a wood or metal frame. Keep in mind the nature of the piece — is it very dramatic or simple on its own — as well as the design style of the space you're accessorizing
Frame Color: we suggest choosing a frame color that matches a shade in the picture, going for a bold-colored frame for a dramatic effect, or selecting a neutral shade for your frame.
Mat or no mat? We suggest adding matting if you're looking for an extra decorative touch to accent your piece.
To learn more, check out our post in our Learning Center about how to choose the right frame for your picture!
The Final Touch
You've chosen the photos from Unsplash, ordered your frames that arrived ready to hang, and you know where they will look great…now you only need to hang them on the wall. We supply everything you'll need, except for the hammer! 😉 If you need a little help, be sure to check out our tips on how to hang your pictures like a pro.
It really is that easy, but if you have any questions you can reach out to our support team. We would love to hear from you! When it comes to home decor, there really are no rules, and we encourage you to be as creative as you want. If it makes you happy, it makes us happy, but we hope our suggestions can help get you started. Happy framing!