What is one of the best ways to personalize your most sacred space? Well, that would be frames for your bedroom, of course! Those photos, art, and the like that you want to hang on your walls are likely special. And you want to have them looking their best in great frames. Whether you want one frame standing on your bedside table, or an entire gallery wall of all your favorite photos, framed photos will certainly take your bedroom decor to the next level!
So, what are some of the best photos and frames for your bedroom?
And what frame styles would look best to display these photos in?
Family Photos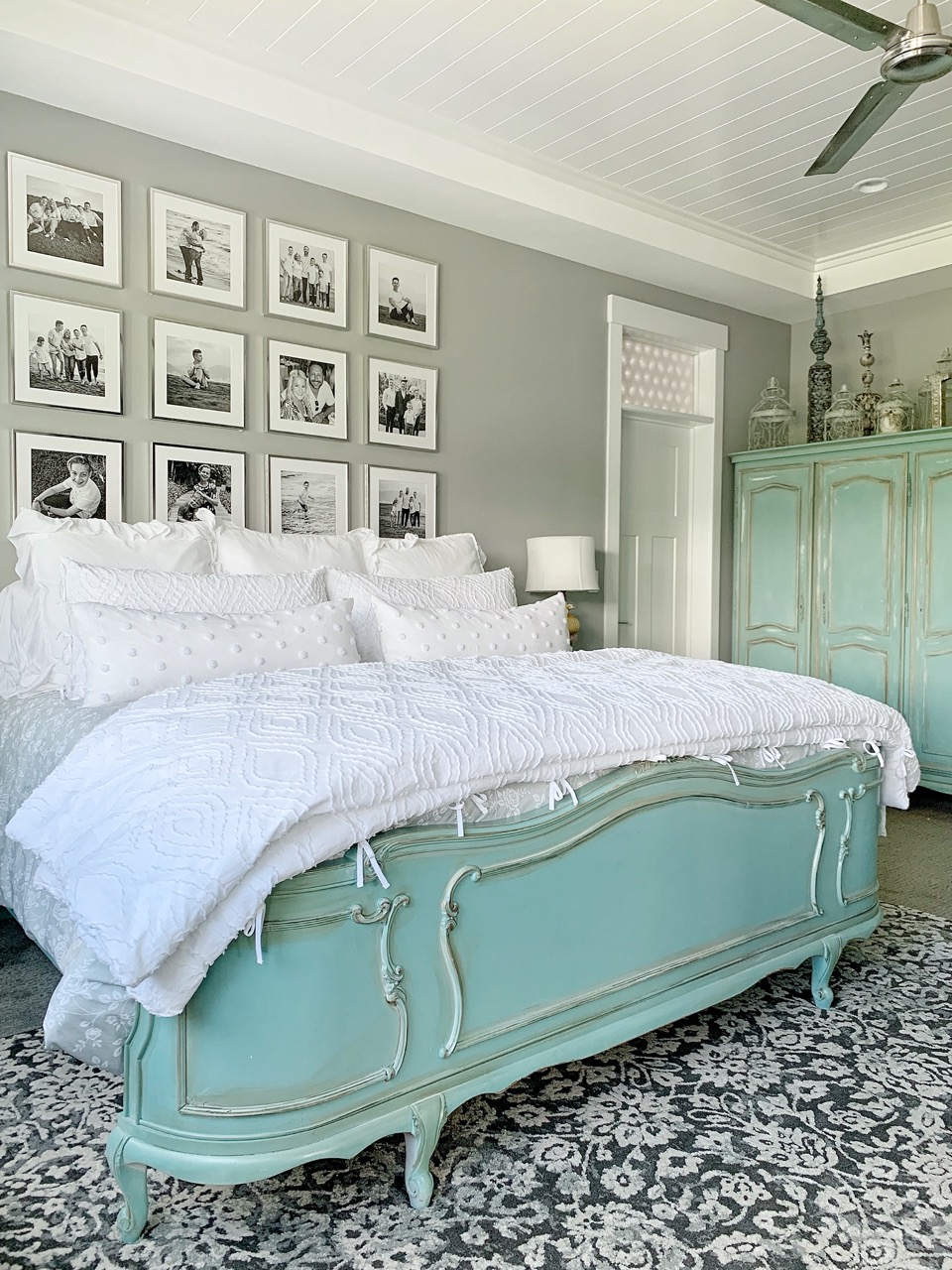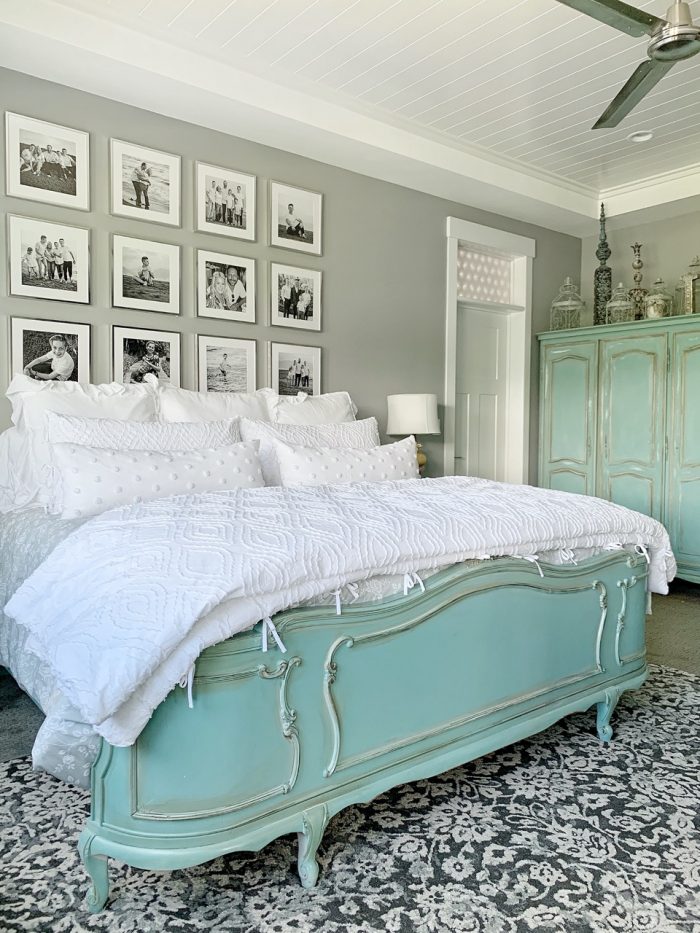 What is more important than family? Nothing, in our opinion! That is why we are huge fans of hanging family photos in any room of your home, but especially your bedroom. As we said before, the bedroom is the first place you see in the morning and the last place you see at night, so why not add photos of your loved ones to remind you of what is important!
You can choose to frame school photos of your kids, professional family photos, or even some silly cellphone pictures that you took on your last family vacation. Any photos that bring a smile to your face are worth framing for your bedroom to see every day. It's the perfect way to start and end your day!
Pet Photos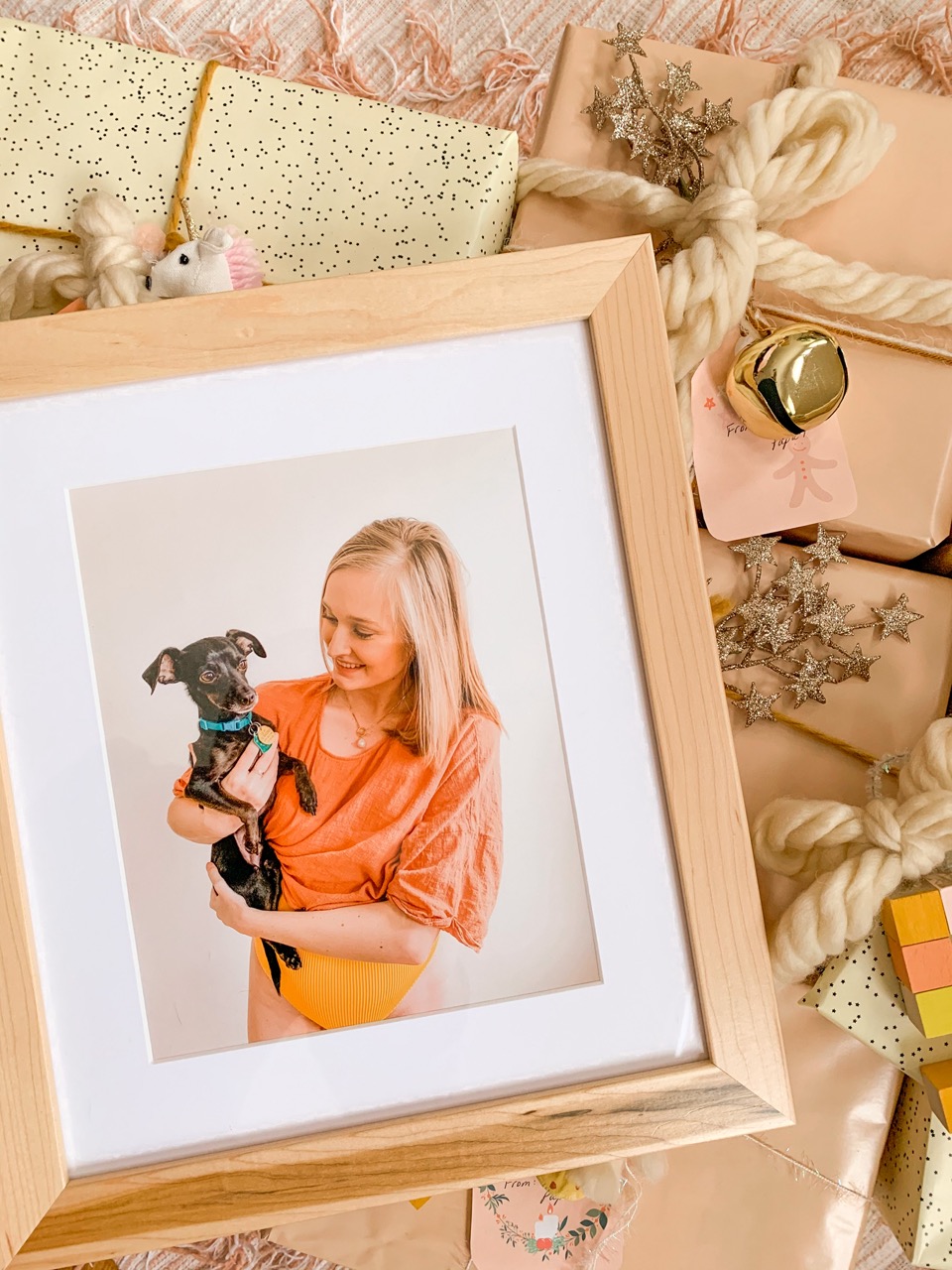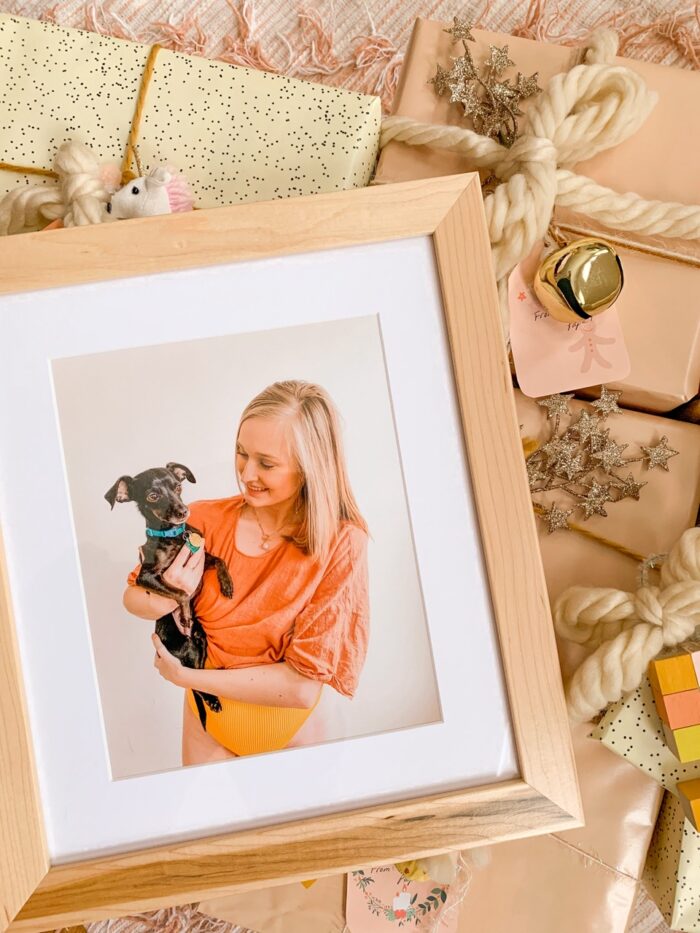 Of course, your four-legged friends are just as much part of your family as the two-legged ones, so don't forget to add photos of your pets! Your fur babies deserve a spot on your wall or on your dresser or nightstand, so be sure to give them a grand display that will make their tails wag every time they see it.
Your Favorite Art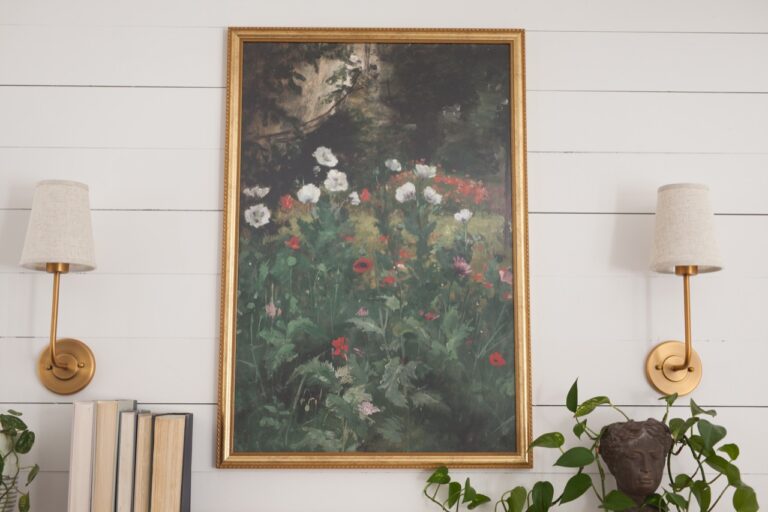 Whether it's by your favorite artist or by your own little artist that lives with you, art is a great expression of personality, so it will make a great addition to your bedroom walls. Make your bedroom feel like a personal museum by framing a large piece of art on an empty wall. If you are framing for your guest bedroom, it can be a great conversation starter for your out-of-town guests who may not know this artist.
Inspirational Photos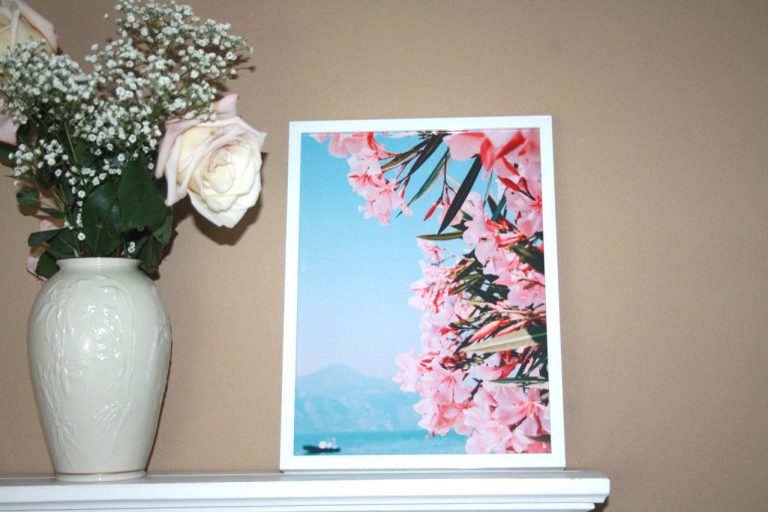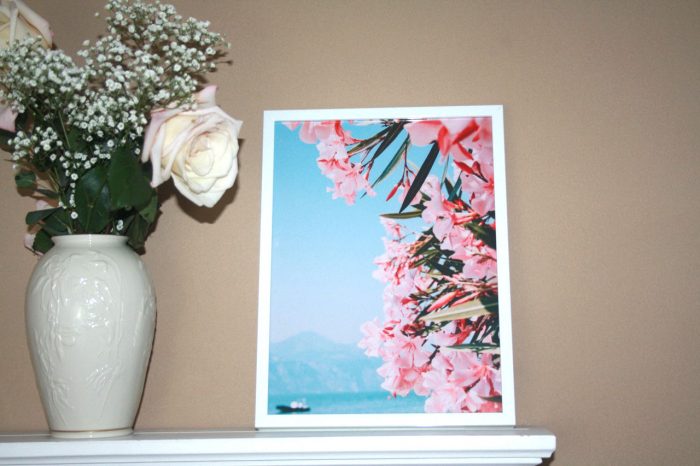 If you've been to our Learning Center before, you know that we are huge fans of Unsplash. Unsplash is a free website where you can download high-resolution photos from photographers all around the world…for completely free (we mentioned that, right?)! You can find photos of pretty much everything from the beach to mountain tops, and everything in between. Plus, you are supporting these creators and their work. Another reason we love Unsplash is that the process to get photos from their site and frame them with us is seamless.
Wedding Photos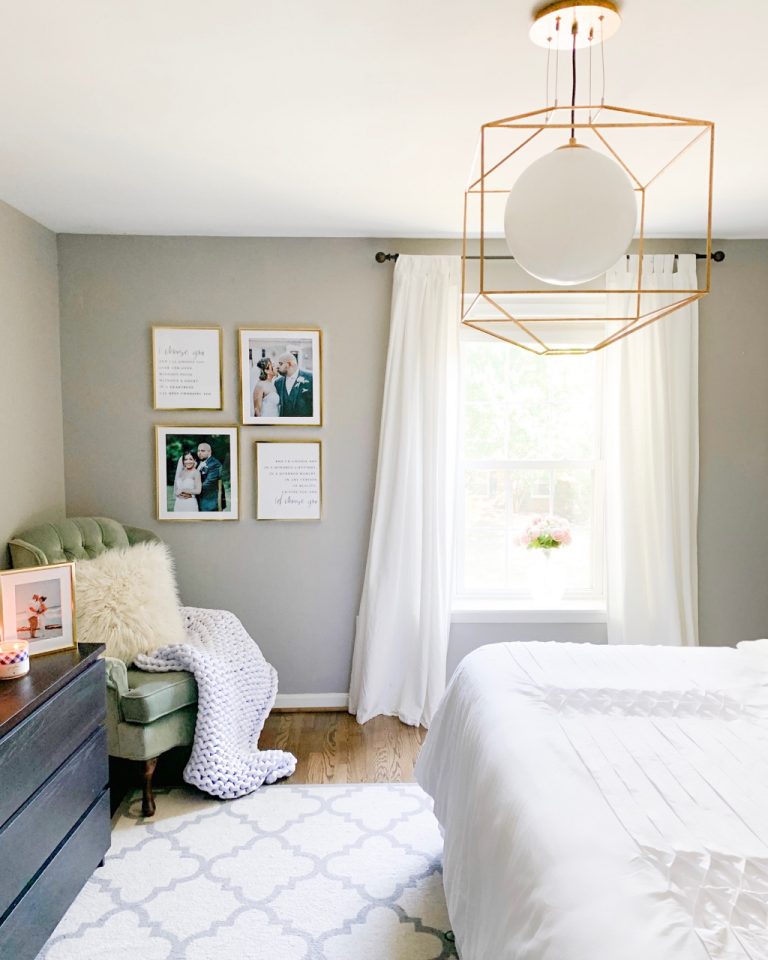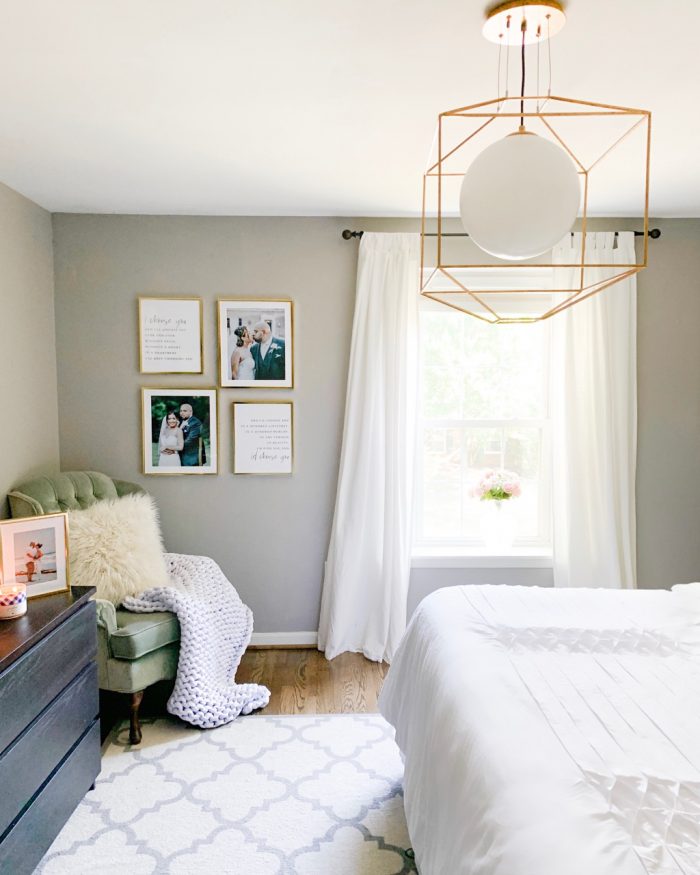 Your wedding day is one of the most special days of your life. What better way to preserve all those special memories than to frame the photos taken that day? Wedding photos make the perfect addition to your bedroom because they are personal and will help you relive those moments each time you pass by. You can keep it simple and hang one large-scale photo or create a gallery wall of all your favorites. The choice is up to you!
Maternity/Newborn Photos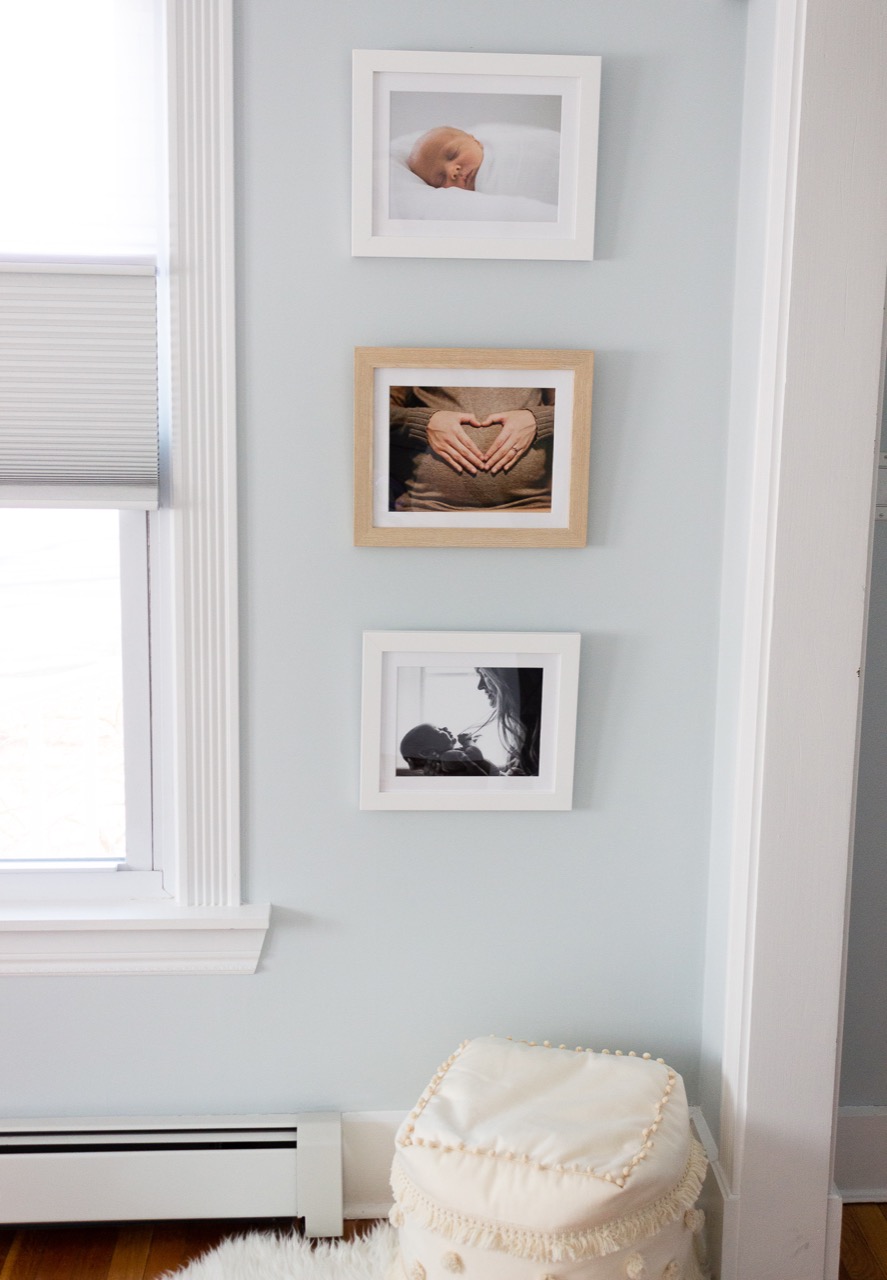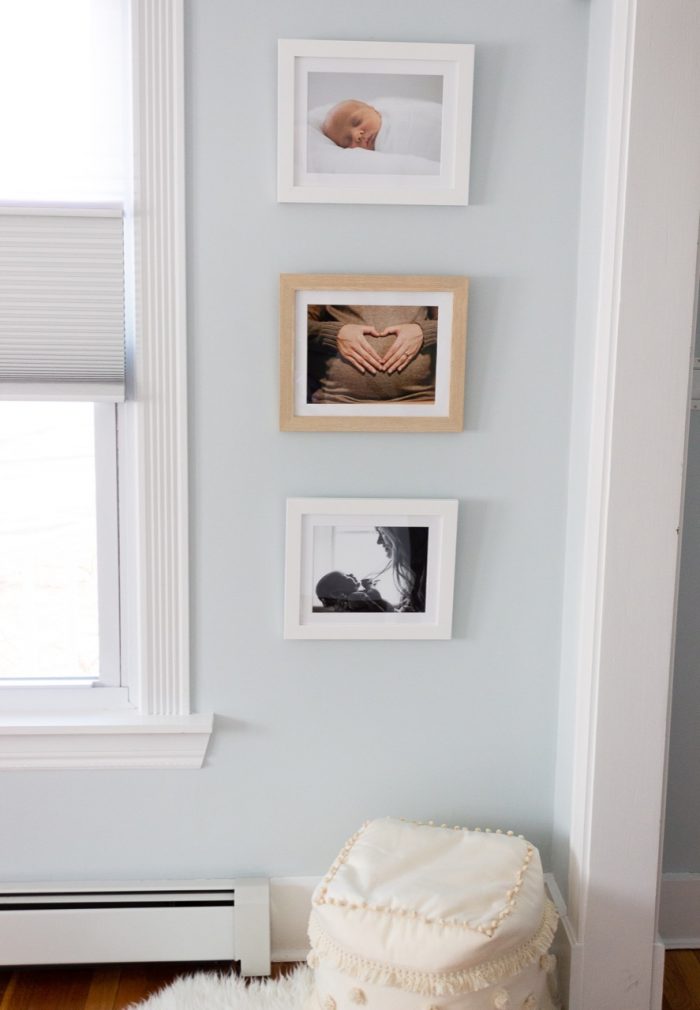 If you are expecting or have recently just welcomed a new bundle of joy in your life, let us first say, congratulations! Both your pregnancy and the newborn stage will fly by in the blink of an eye, so be sure to document your entire journey along the way. Of course, these photos would make excellent wall decor for your bedroom, for you to always look back on these happy memories and smile. You'll look back on the photos of your newborn and be in disbelief that they were ever that small!
Now that you've got an idea of what to frame, let's go over what frames will look best for your bedroom!
Granby Frame Style in Gold or Silver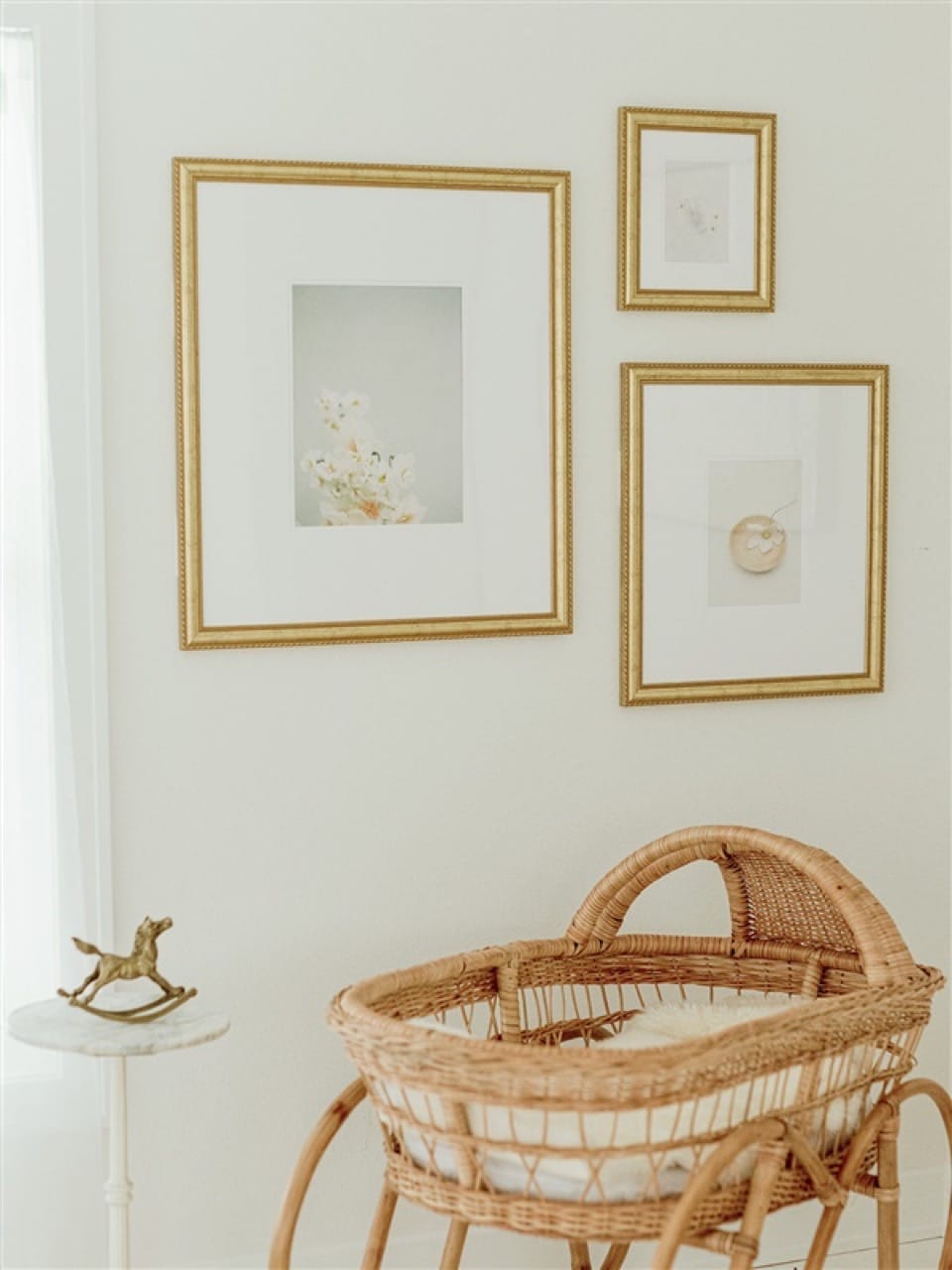 Your home is the castle that houses your family. This would make your bedroom the main keep — that place where the keepers of the shelter reside. Given this fact, why not make the frames that hold your favorite art and memories look just a little regal? Our Granby frame is a wood frame with either a gold or silver — depending on your color choice — foil over it.
What would be best for this frame, though? How about that big family photo you took and want to frame over your bed? It would be something that shows how highly you view all the members of your family, and how, as a collective unit, you're all kings and queens in your own right!
Our Granby frame can accommodate art up to 42″ X 42″, so you can really let your imagination go big with this frame. It will add to the art you're displaying, and make the whole greater than the sum of its parts.
Derby Frame Style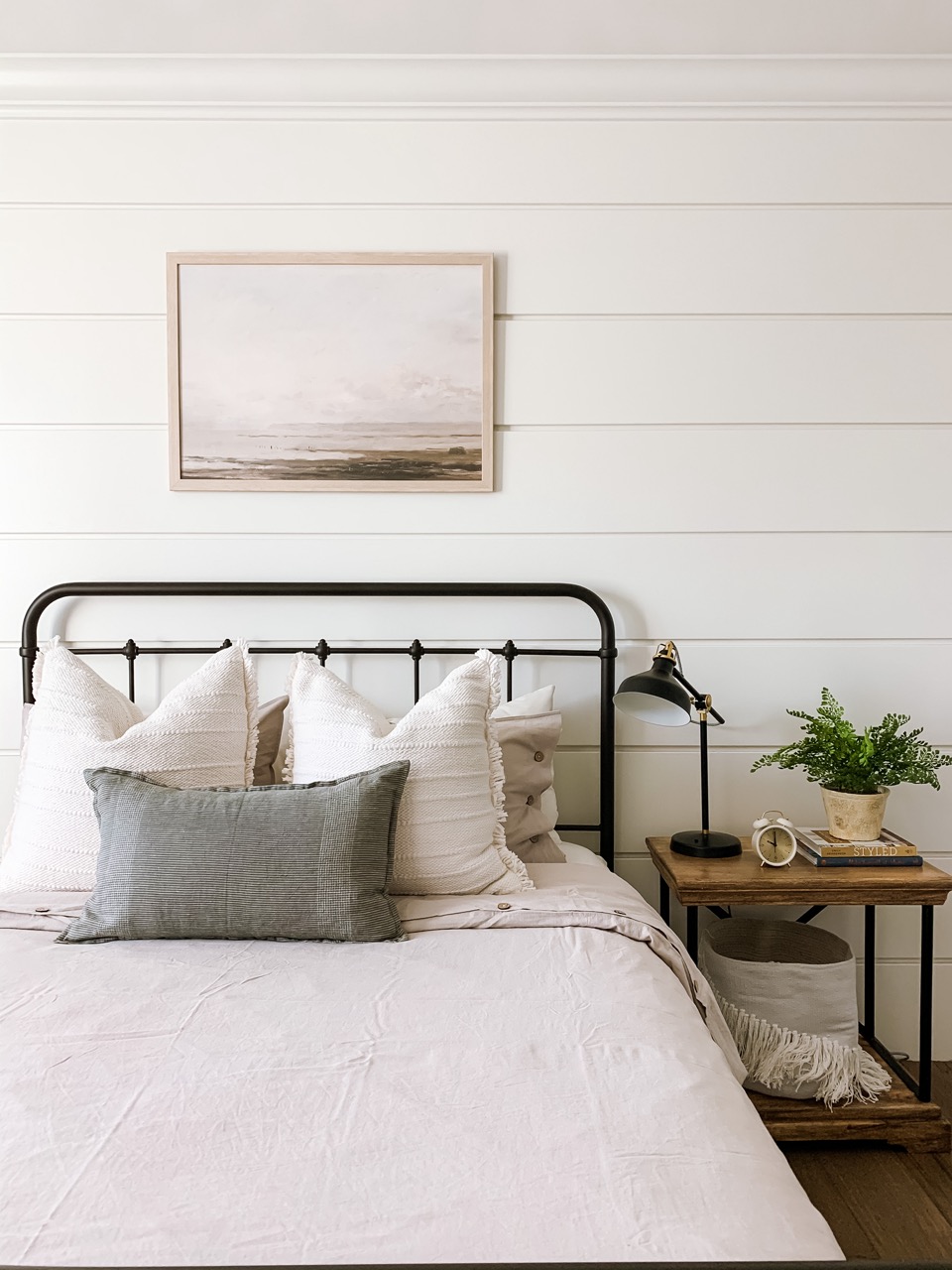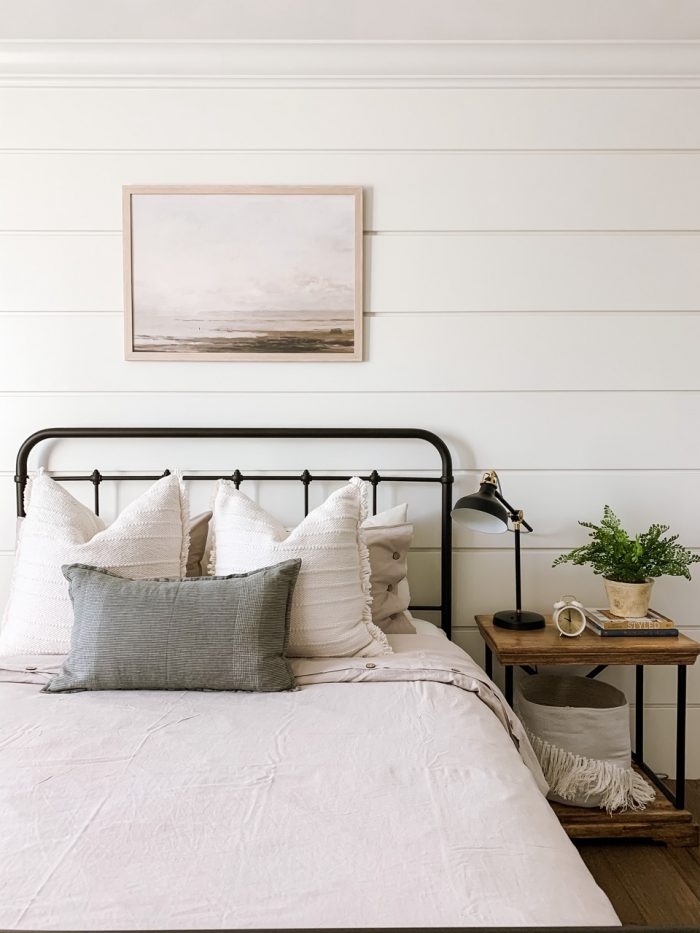 Our Derby frame is our classic frame style — the default option on our website and our most popular wood frame style. It's also one of our most affordable. So if you're framing on a budget, this would be one of the best options for an inexpensive but also welcoming look.
Our Derby is available in 10 different colors — all of which has a welcoming vibe. This frame is so versatile and can fit into any aesthetic you are looking for.
Dayton Frame Style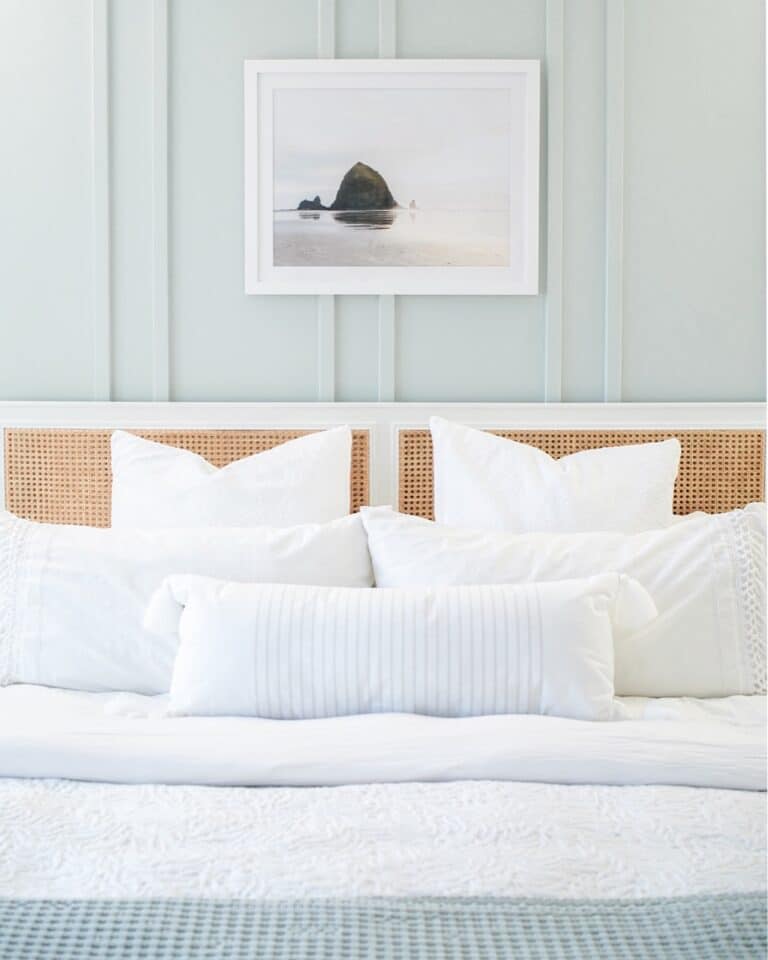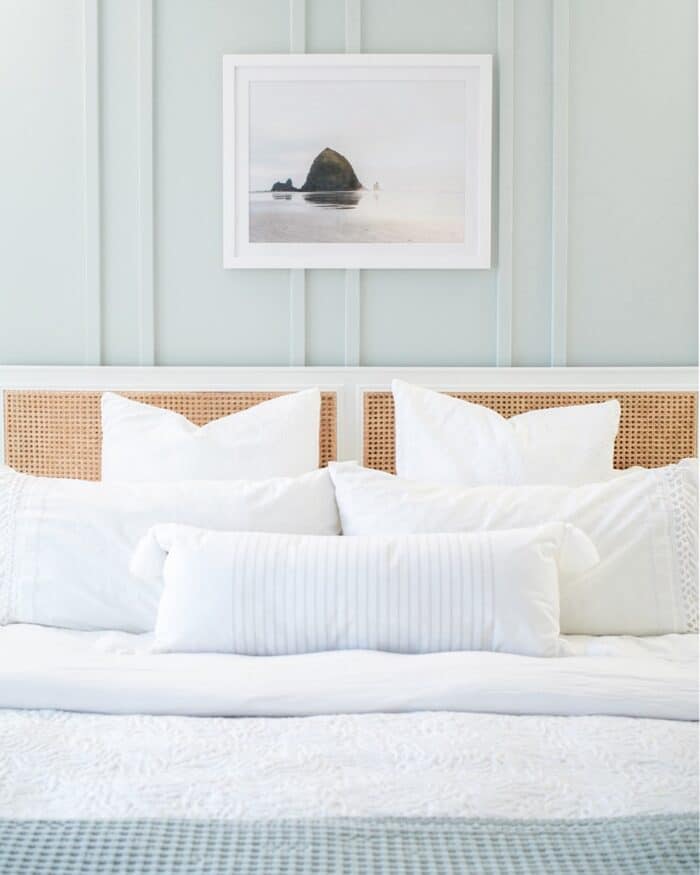 Live in a rural area and want to capture that elegant yet rugged vibe of your hometown? Our Dayton frame style would be great for you. Even better, if you live in a house that has a very wood-like appearance, such as a cabin, this would be a great fit as well. Match those aesthetics to make it that much more noticeable!
Our Dayton frame is natural wood, which means you will see the natural features of this finished wood, making it truly one of a kind! You can expect variations in grain patterns, courtesy of Mother Nature.
Hanover and Ashford Frame Styles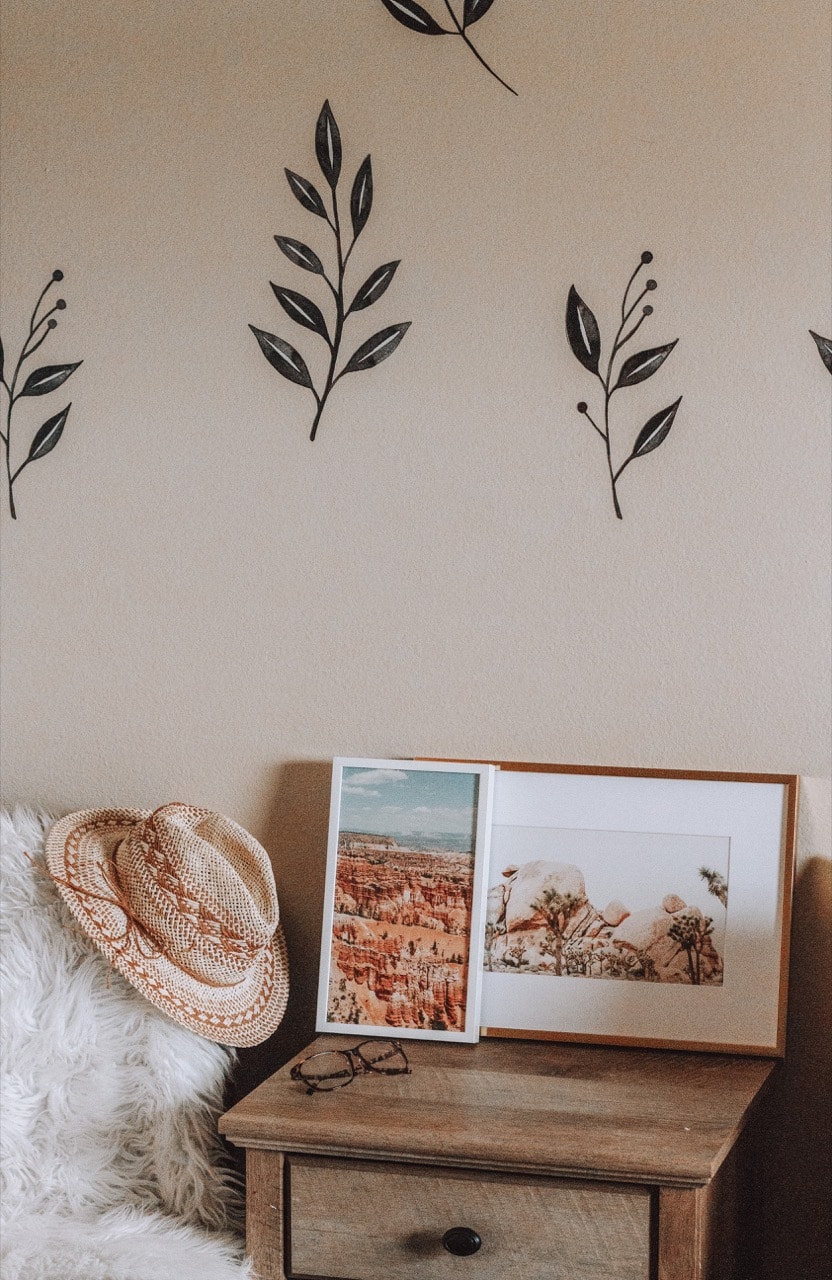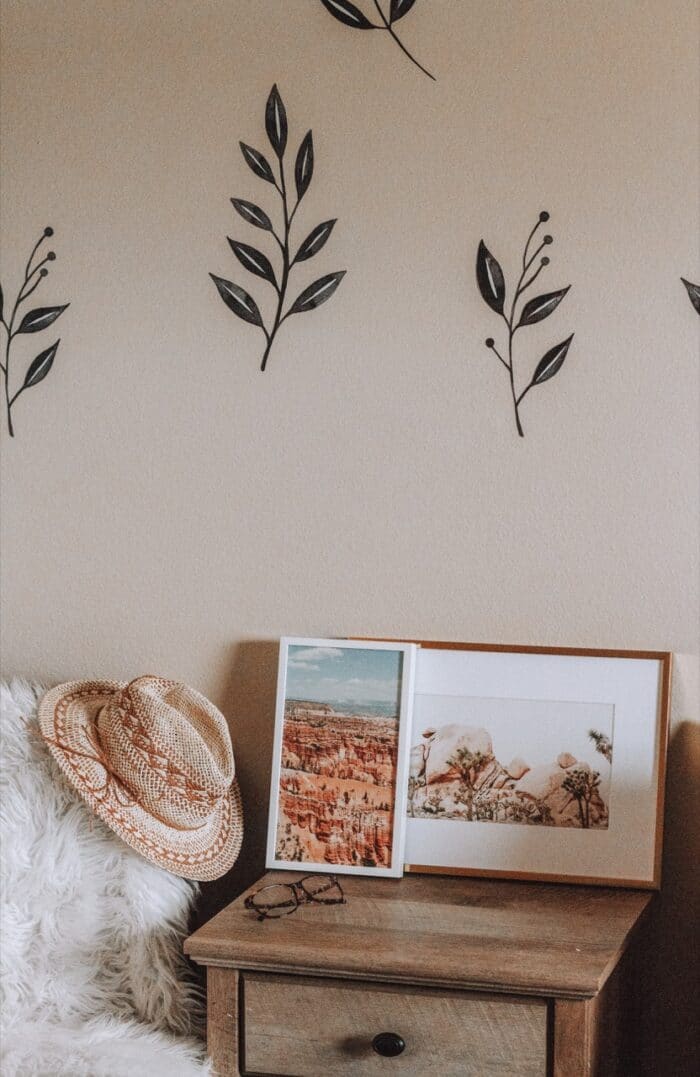 Our Hanover frame and Ashford frame are our two most welcoming metal frame styles. And you probably have a few photos of your family members that you want to put up in your bedroom. Family photos tend to be bright, meant to highlight all the positive feelings each member of your family brings to your household. For this, you can always try our Hanover or Ashford in white.
Of course, the black frames are universal and can work with just about any photo or color.
Or maybe you have a photo of nature. In which case, our Hanover in green would be a great choice for that. Mixing and matching wood and metal styles can be great, and it can really make everything pop on your wall.
Add Our EaselMate™ To Stand Your Frame Up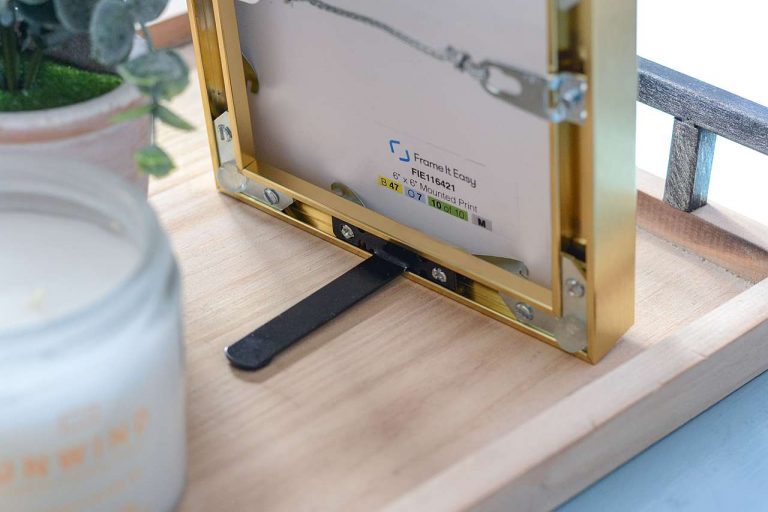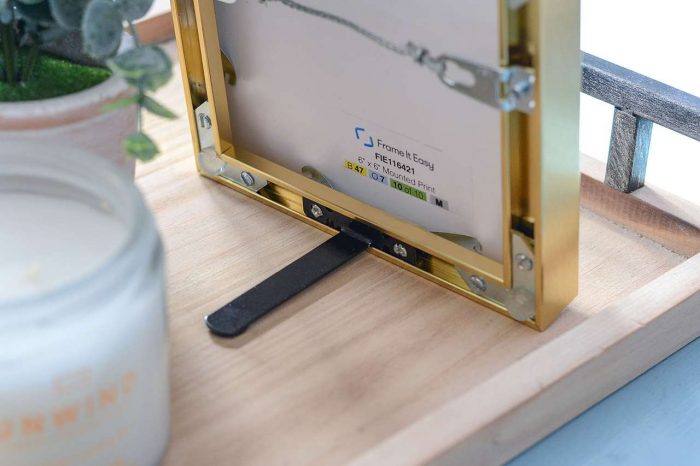 Picture frames aren't the only things you'll find in a bedroom; dressers, nightstands, and the like are also pretty pervasive. Frames don't always have to go on walls. So if you think you might want to see someone close to you every morning when you get up and go to your dresser, you can stand a frame up on top of it.
Here at Frame It Easy, you can purchase an EaselMate™ from our "Accessories" page. We can only guarantee they to work on our frames. So if you want to stand a frame that's not from us up on a desk, we would recommend purchasing the hardware sold by the same company you got your frame from. Great displays are our top priority, and we don't want you to be disappointed!
Your Bedroom's Frame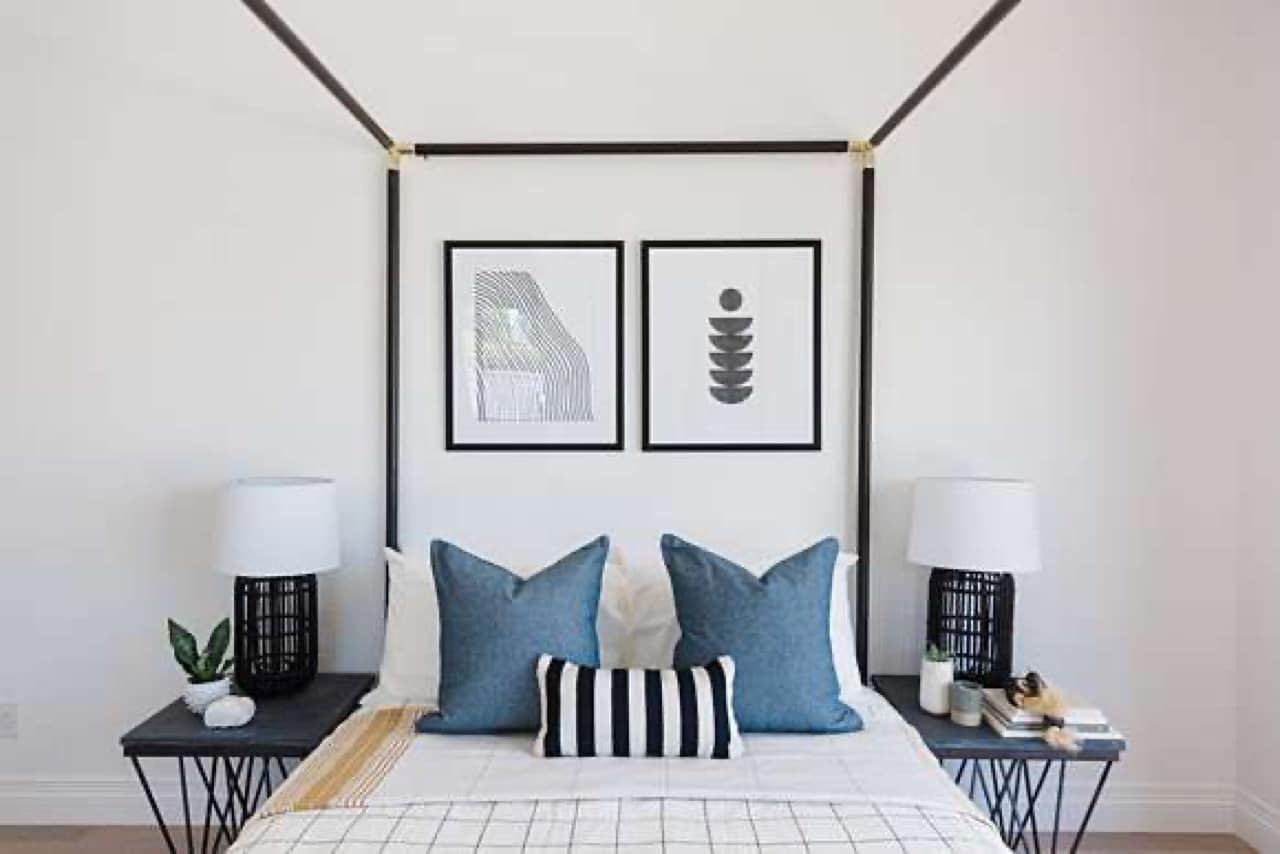 Picture frames could be the best way to get everything in your bedroom to come together. Even if only you sleep in it, you are reminded of all the great people and things in your life every morning and night. Wooden frames, in our opinion, are the best choice. Of course, don't let our recommendations get in the way of your vision. If you want all metal frames in your room, go ahead and make that a reality. There are no rules for this, only preferences. So don't let our ideas inhibit yours.
Have any great shots of your bedroom that you want to share? Just do so on our Instagram page. We always love to see what our customers are doing with our frames. If you have any questions, don't hesitate to reach out!
This post first appeared as Best Photos and Frames For Your Bedroom on Frame It Easy - Learning Center for Custom Picture Framing.