It's no doubt that there are a number of home decor blogs online, but in order to truly find what you are looking for, you must know where to look. Whether you dabble in the art of DIY, or you love to make everything around the home your own project, a little inspiration can go a long way.
While searching Instagram is one way to find the source of your next project, we're all looking for the pros who do it best and share all their decor secrets. From crafty DIY projects to ideas to spruce up your living spaces, you can't go wrong with seeking some fresh inspiration from tasteful and well-known home decor blogs.
Not sure where to start? We've narrowed down our top 10 Home Decor Blogs we love to turn to for ideas and inspiration.
1. Twelve on Main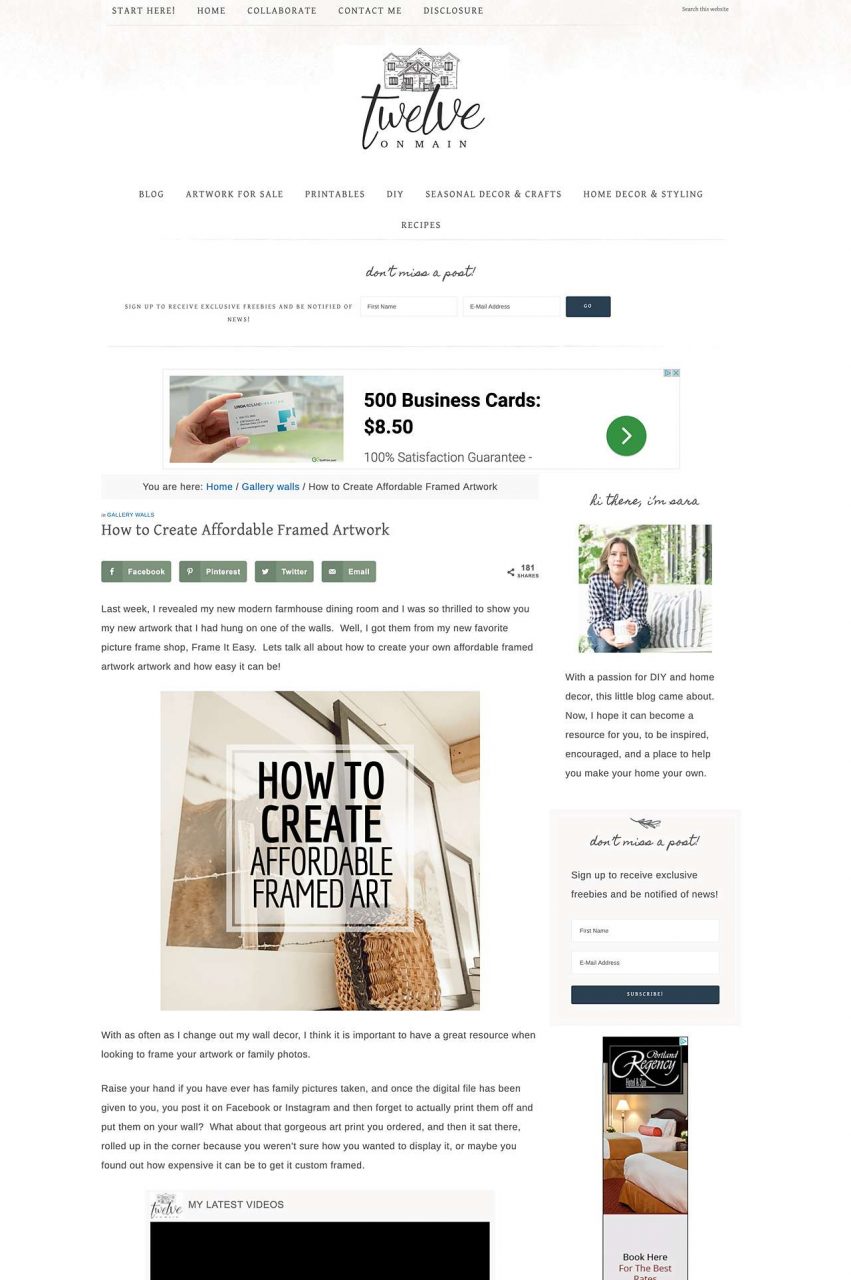 Design Style: Rustic Farmhouse
Sara's goal with her home decor and DIY blog is to inspire and encourage others to step outside of their comfort zones and to complete simple and complex projects in their homes. At Twelve on Main, you are able to browse inspiration for redesigning your home, and you may also find DIY projects from making a tree stump into a coffee table to painting your fireplace.
Check out Sara's post for creating affordable framed artwork for all those family photos and favorite prints! On this post, she also features many of her own custom framed projects displayed in her home.
2. Remington Avenue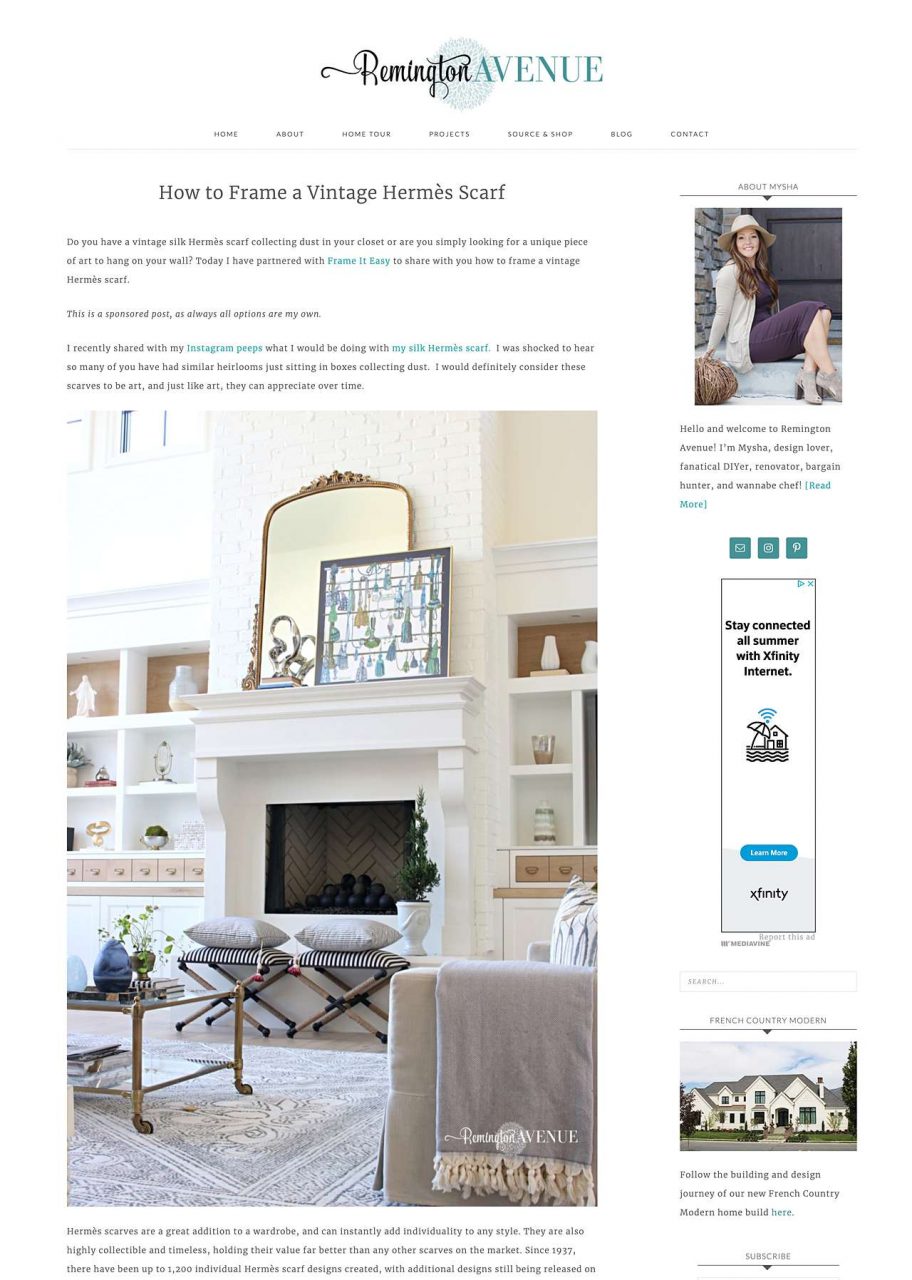 Design Style: French Country Modern
Remington Avenue follows Blogger Mysha's journey of building and designing her new French Country Modern home. A home tour is available on Remington Avenue, and the blog also provides many project ideas ranging from home decor to fashion and recipes. Check out Mysha's blog for ideas and inspiration for making a home your own!
Mysha features a post on her blog about framing a vintage Hermés scarf with Frame It Easy. Check out her tips for framing similar heirlooms and artwork to create the perfect display!
3. Farmhouse Redefined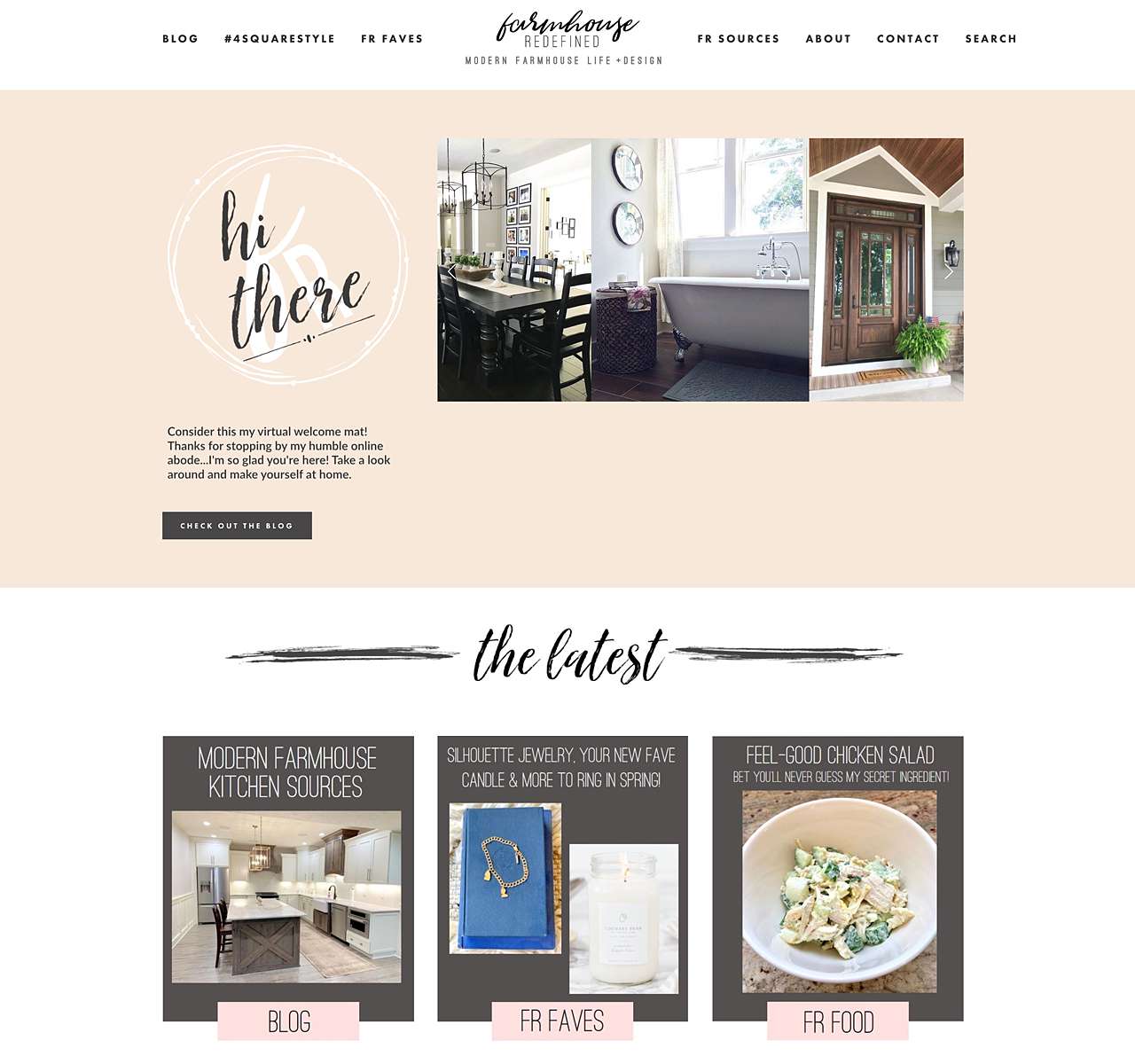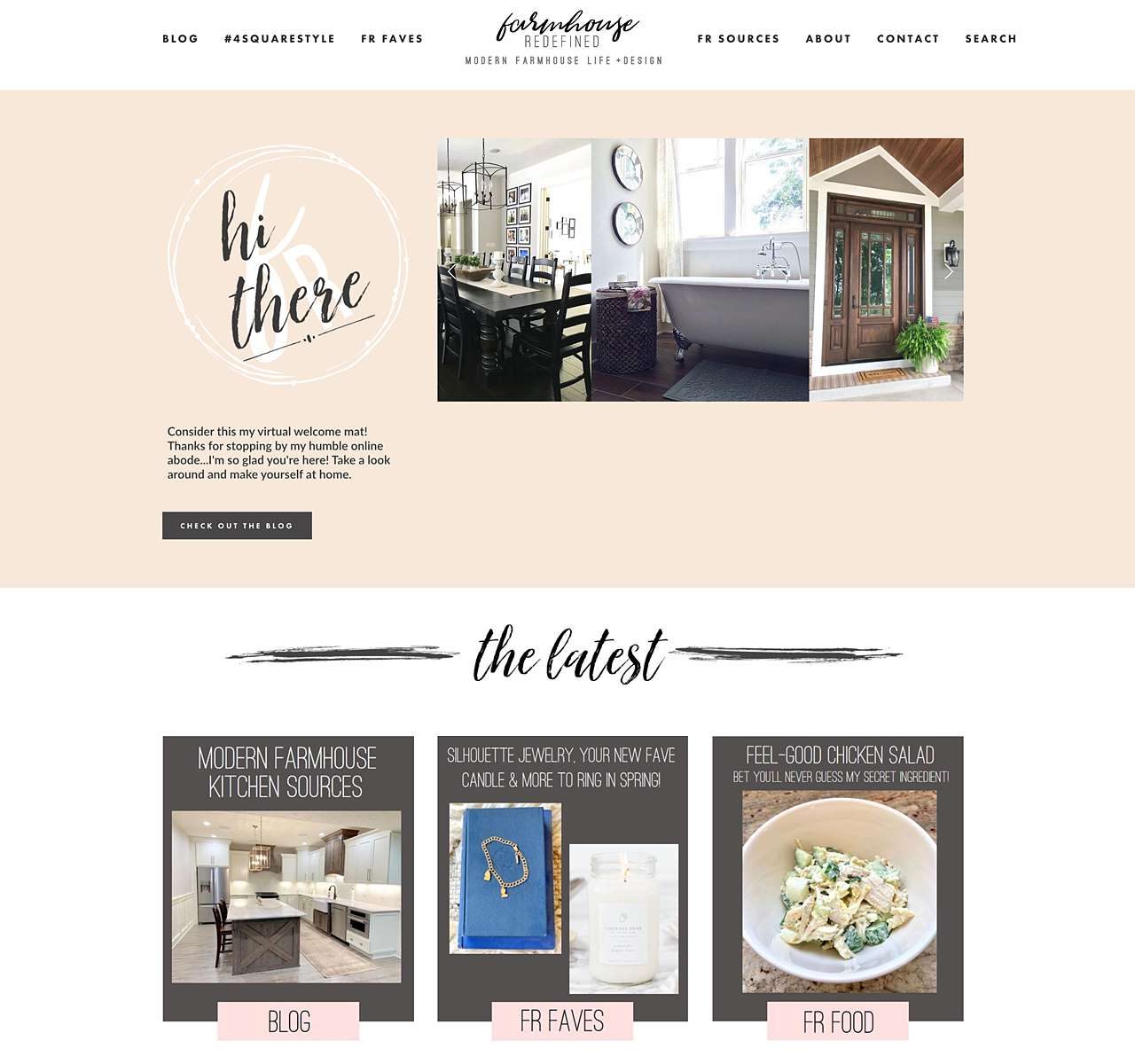 Design Style: Modern Farmhouse
Finding the perfect mix of vintage, modern, and functional is key for Blogger Kristan. On Farmhouse Redefined she explores a unique take on the design of a farmhouse, with the goal for visitors to leave her home "knowing a little bit about the five quirky and fun personalities that live here." This blog has Kristan's tips on home decor, images with links to shop the products in each photo, as well as features of her favorite home products.
Kristan presents a variety of her favorite lifestyle and home products on Farmhouse Redefined. She features her experiences with using Frame It Easy, to create affordable displays for artwork that requires non-standard sized frames.
4. Honeywild Blog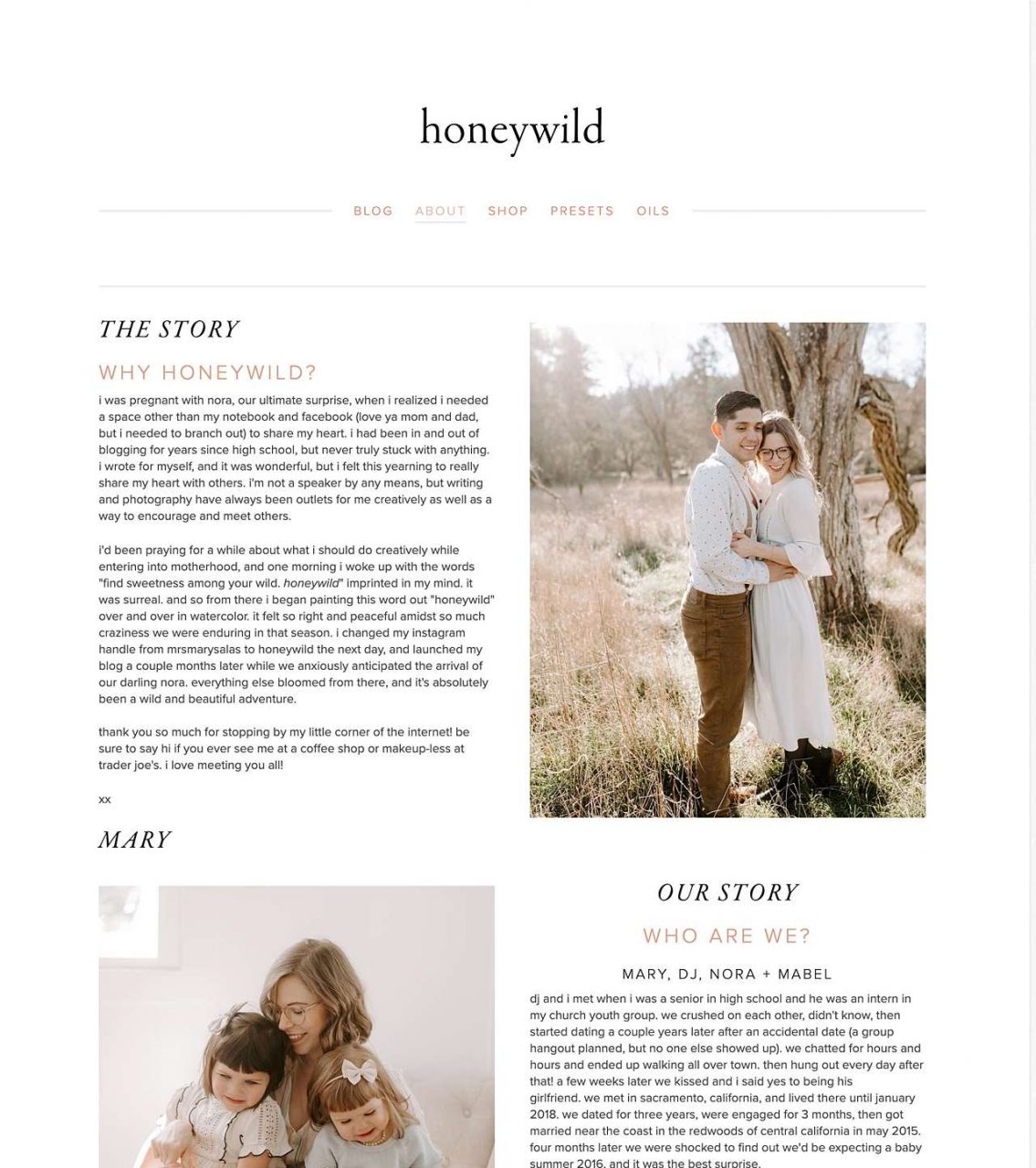 Design Style: Modern Rustic, Minimalist
A lifestyle and motherhood blog, Honeywild features a variety of posts ranging from transitioning a home nursery to gift guides for women and children. You'll find a mix of "motherhood, home decor, inspiration, daily moments, lists, favorite things, and so much more" on Honeywild.
Blogger Mary shares her experiences with using Frame it Easy to create a gallery wall of her family — a display featuring photos from her wedding day, all the way to becoming a family of four. Check out Mary's gallery wall on HoneyWild!
5. The House of Hood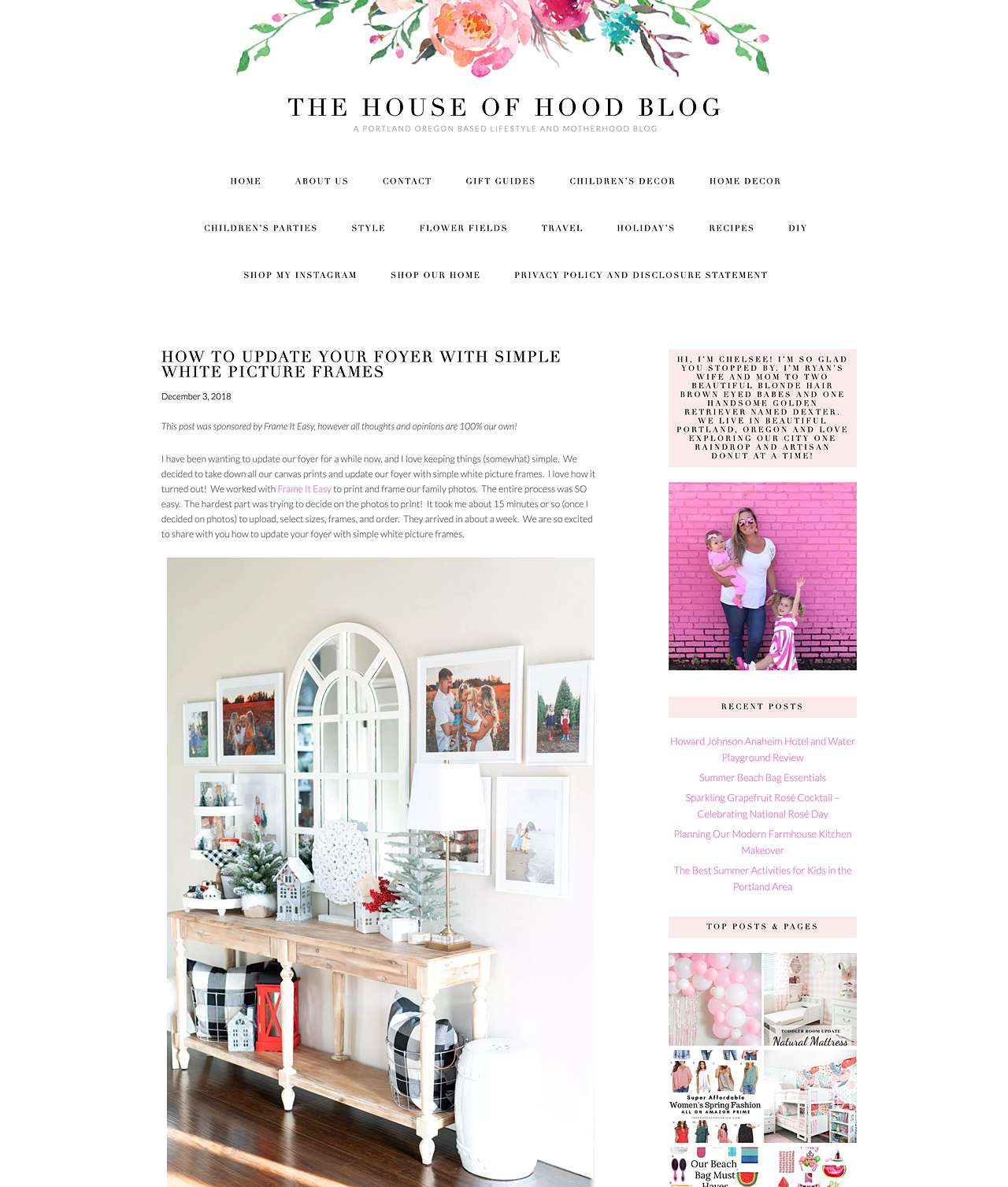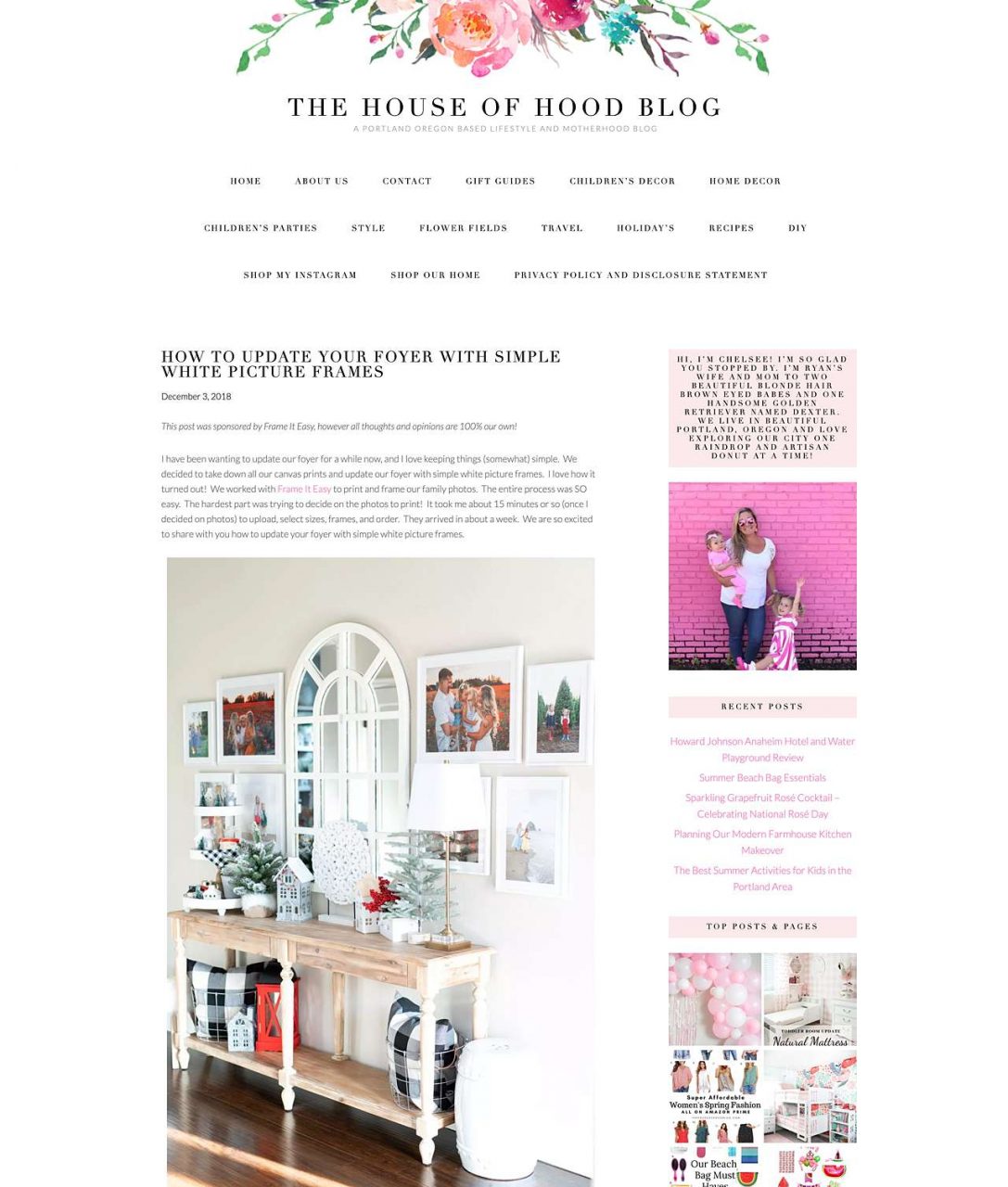 Design Style: Modern Farmhouse
The House of Hood blog is not your average lifestyle and motherhood blog run by Blogger Chelsee and featuring her family of four! The blog is comprised of a wide spectrum of posts, from DIY home decor inspiration to local playground and ice cream spots all over Portland, OR. Explore the many resources on The House of Hood, such as recipes, DIY activities, travel experiences, and home decor.
Chelsee features a post detailing her foyer refresh with simple white custom picture frames from Frame it Easy. She mentions the steps it took from picking her family photos to display, choosing frame sizes, and putting up the display itself. Check out Chelsee's post to see her finished updated foyer!
6. Simple Cozy Charm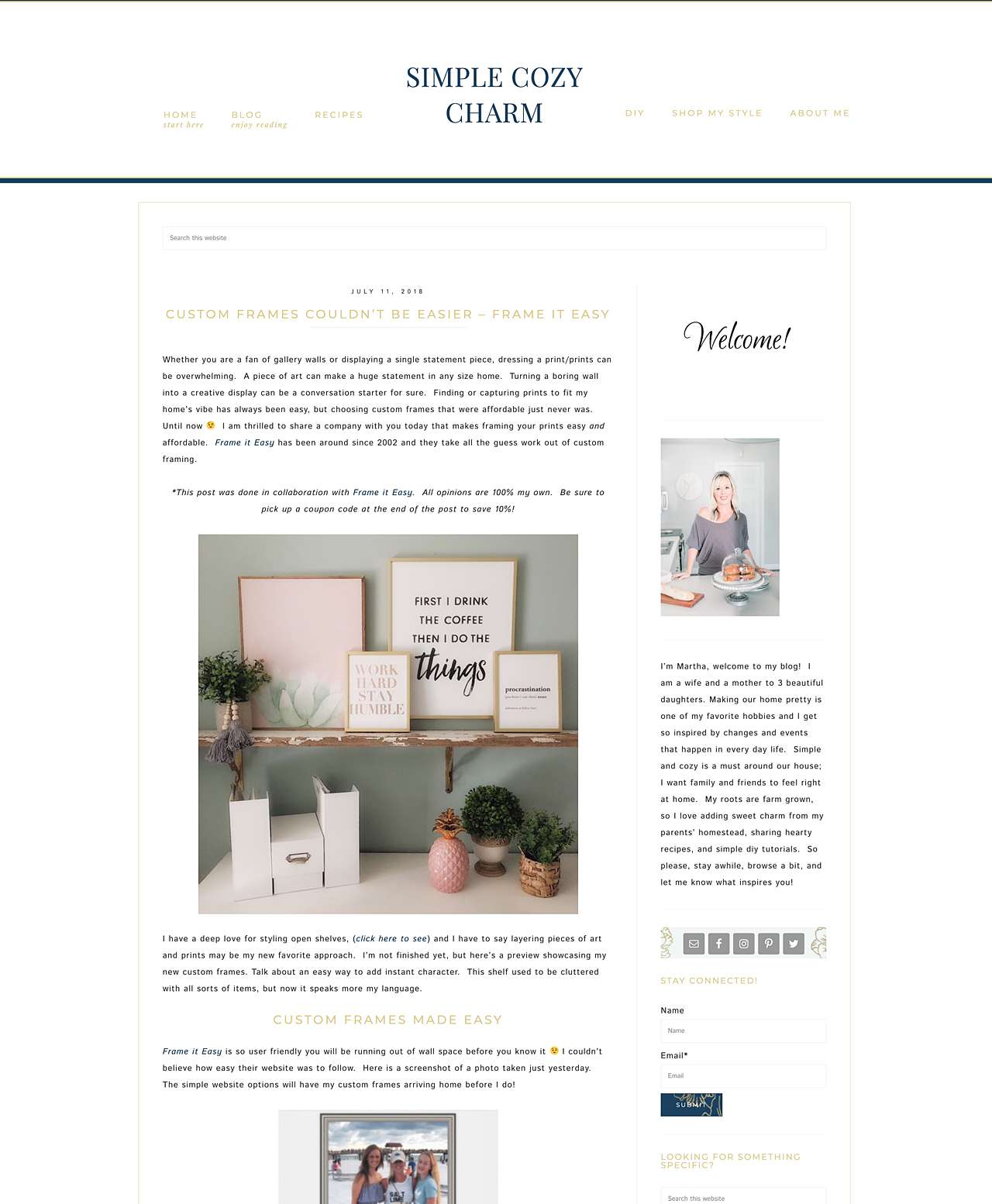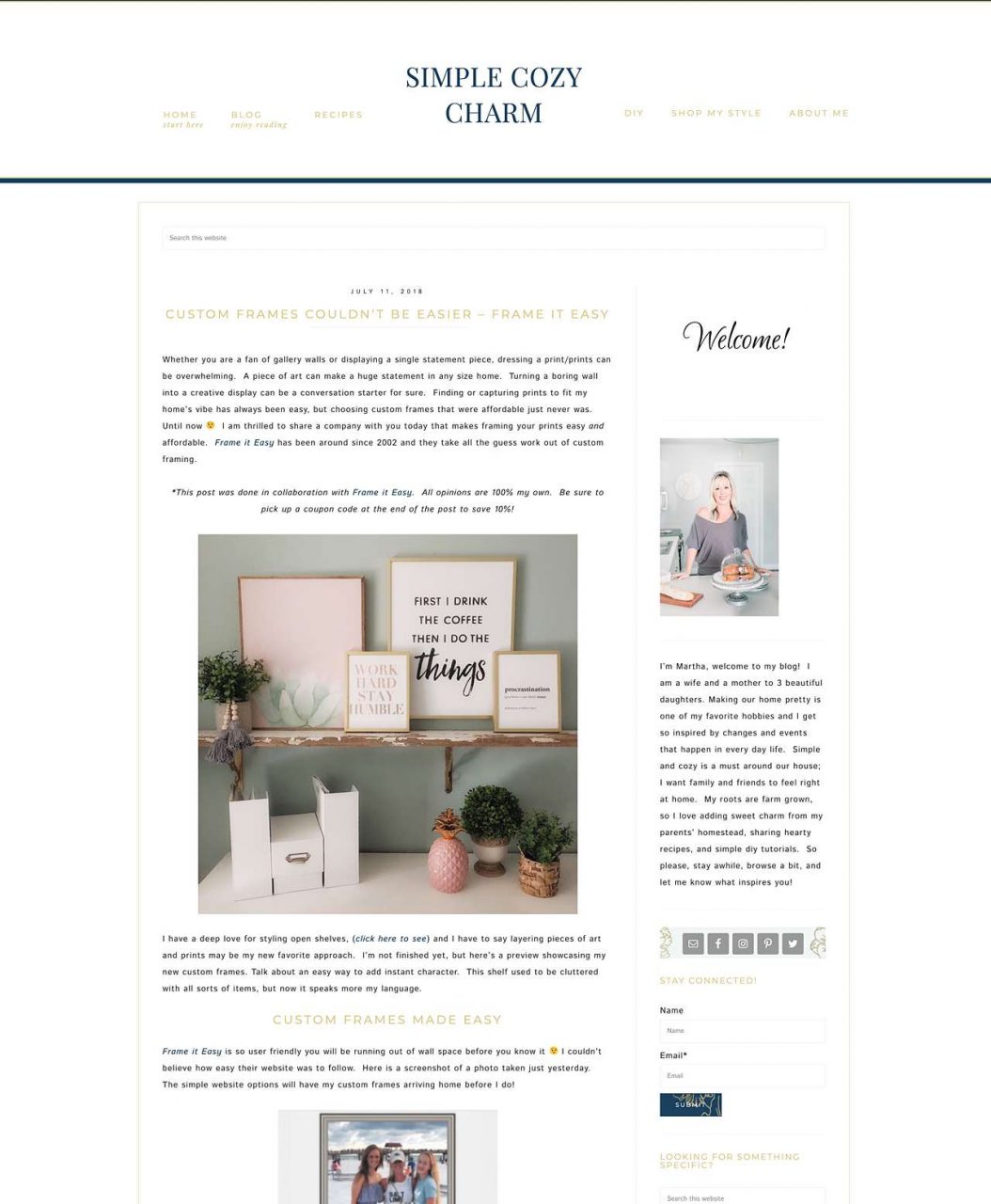 Design Style: Farmhouse
Martha explores all things home decor on her blog, Simple Cozy Charm. Featuring design ideas ranging from farmhouse style to modern eclectic, Martha's goal is "to bring an innovation and new vision to your decorating lifestyle." Browse simple DIY projects, such as creating a custom bathtub tray, or inspiration for creating your own farmhouse style kitchen. You are also able to find many home tours on Simple Cozy Charm, ensuring you'll find some inspiration for your next home project!
Martha used Frame it Easy to frame her favorite family photos and quotes to style her open shelves and walls. Check out her post on Simple Cozy Charm to read about her experience and see her final displays!
7. As Told By Michelle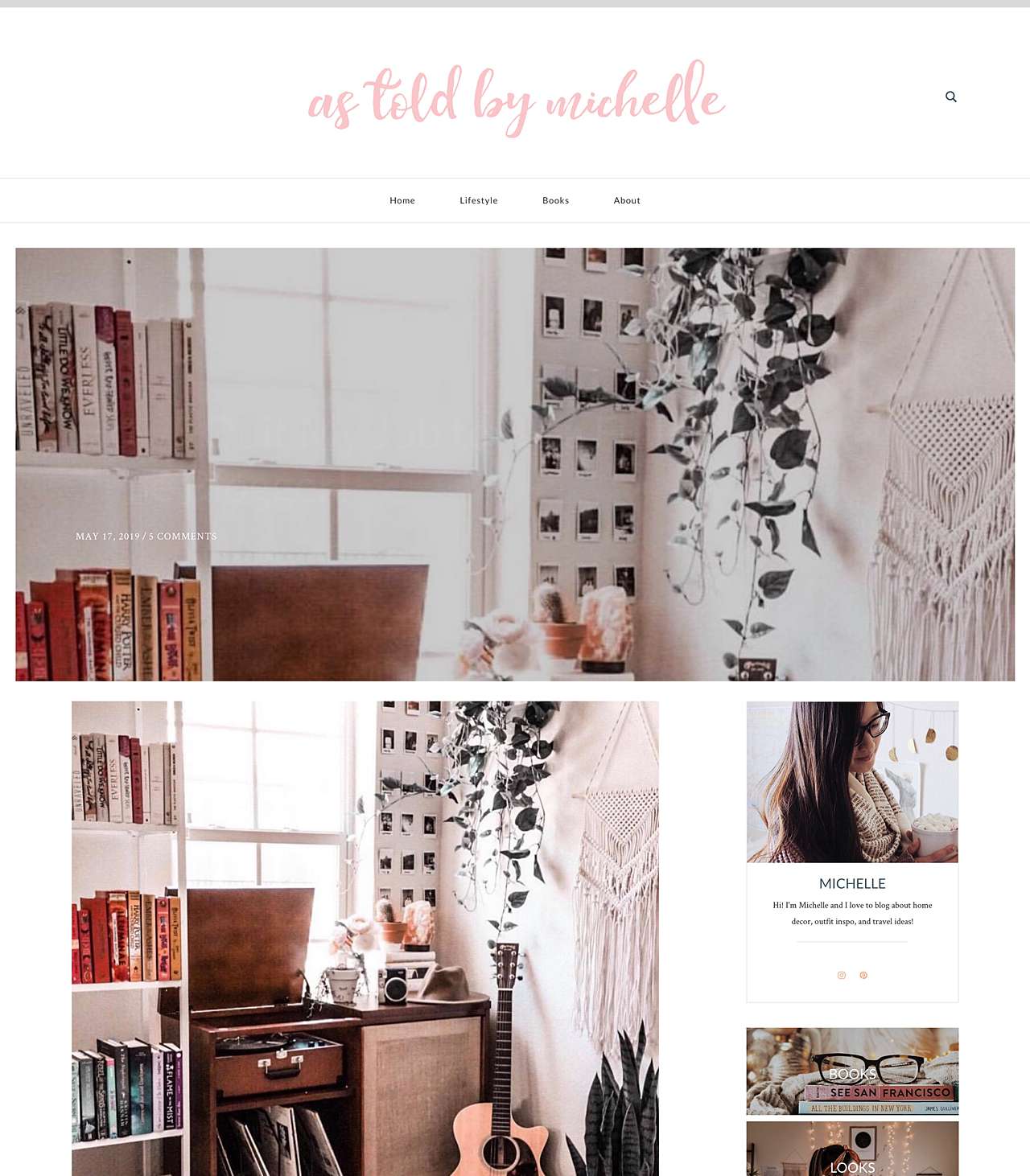 Design Style: Bohemian, Contemporary
Michelle shares a variety of lifestyle and home decor posts on her blog, As Told By Michelle, from bedroom redesigns to creating DIY planters. Check out all things decor as Michelle shares photos for budget-friendly home inspiration, as well as her favorite products to display in her own home.
8. Almost Makes Perfect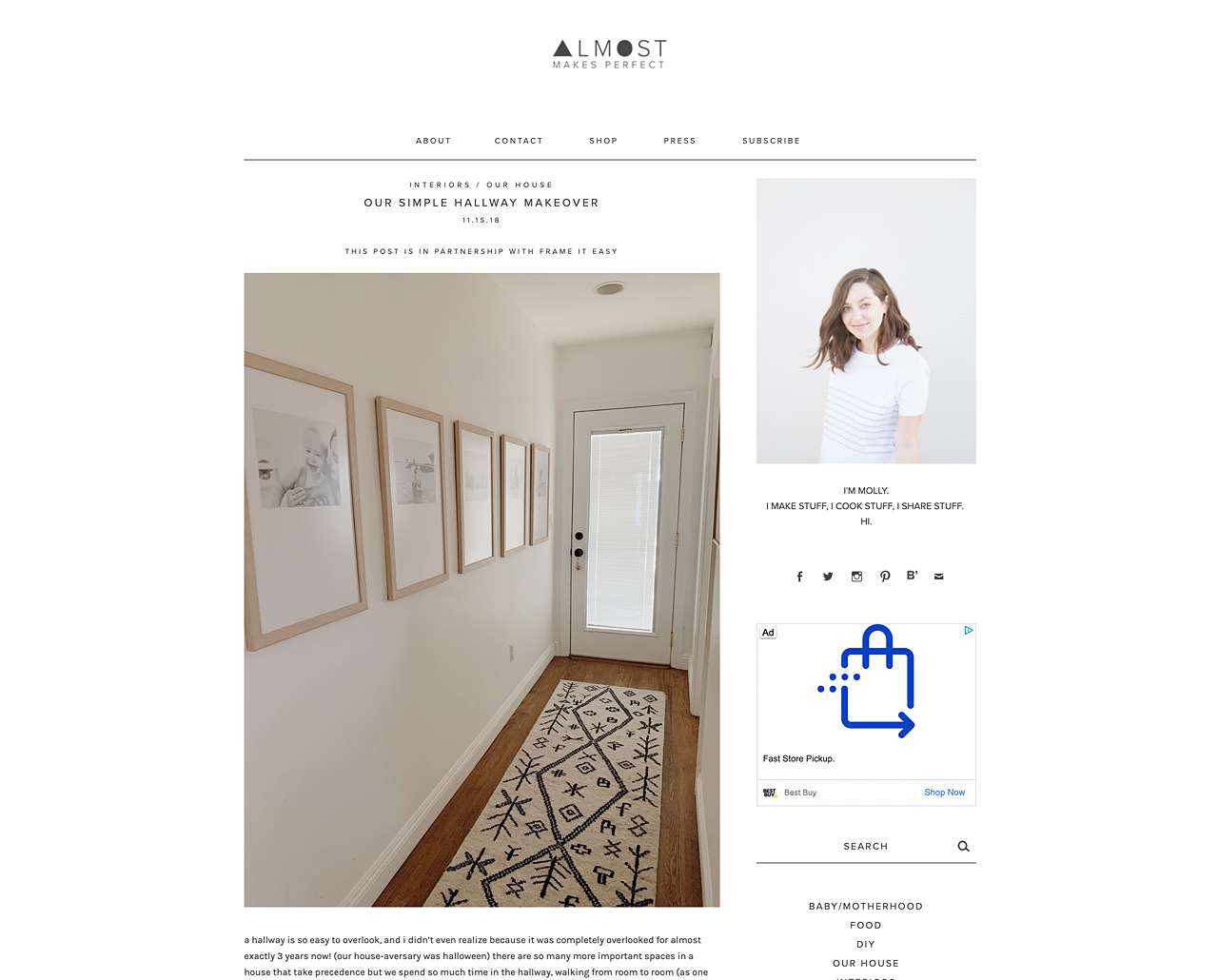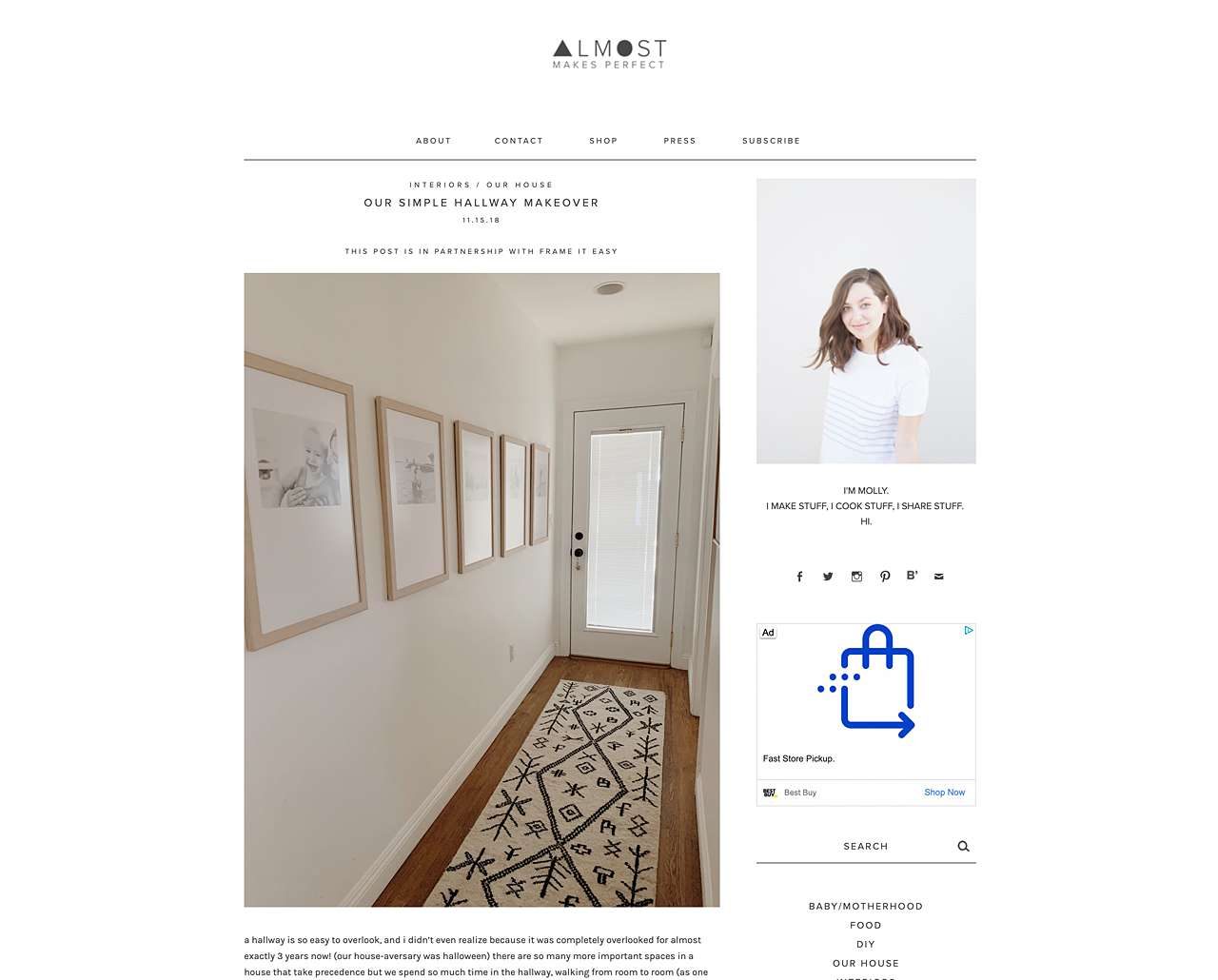 Design Style: Modern Rustic, Minimalist
A lifestyle and home decor blog, Almost Makes Perfect features DIY projects, style inspiration, and travel guides. Explore Blogger Molly's own home that is featured on the site, with home refreshes and room design plans. Molly provides a wide variety of resources for her readers, and you are able to shop her favorite style items and even her recommended baby products. Molly's blog is inspired by the idea that doing things perfectly is simply impossible, so make everything you encounter uniquely your own!
Molly shares her experience with creating a hallway framed wall display — a place that is often overlooked for decorating purposes, but perfect for photo displays! Check out before and afters of the hallway, and read about her experience using Frame it Easy to create her frames.
9. At Home With Ashley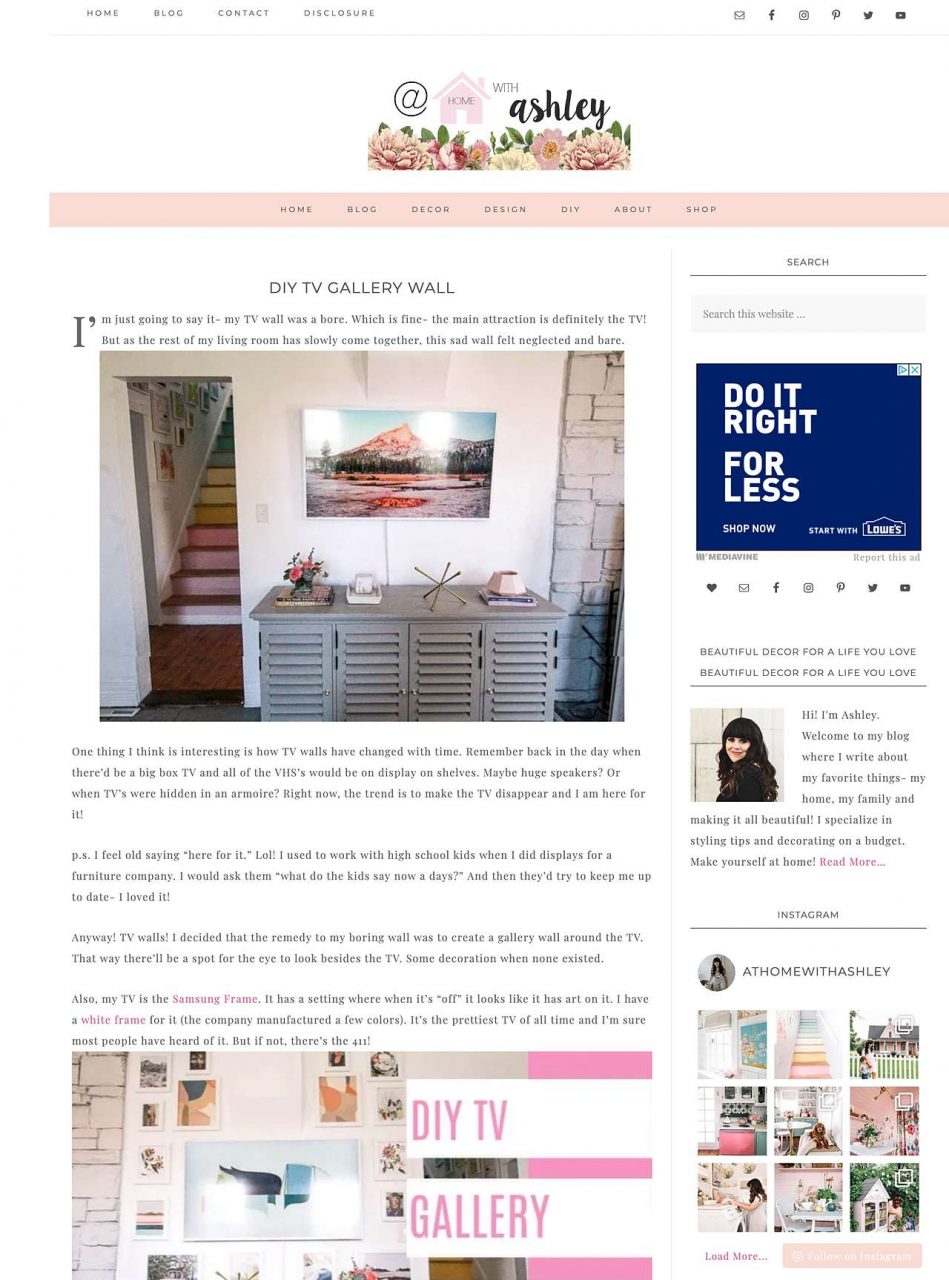 Design Style: Modern Eclectic
Interior designer and Blogger Ashley shares a combination of home decor tips and renovations on her blog, At Home With Ashley. Ashley is passionate about creating a beautiful home and life, and helping others to do the same! She specializes in decorating on a budget, and some of her blog posts entail creating affordable decor as well as lifestyle posts.
Ashley used Frame It Easy to bring her TV wall to life with framed pieces. She details the steps this project entailed, as well as photos of the finished gallery wall. Check out her post for some inspiration!
10. The Little White Farmhouse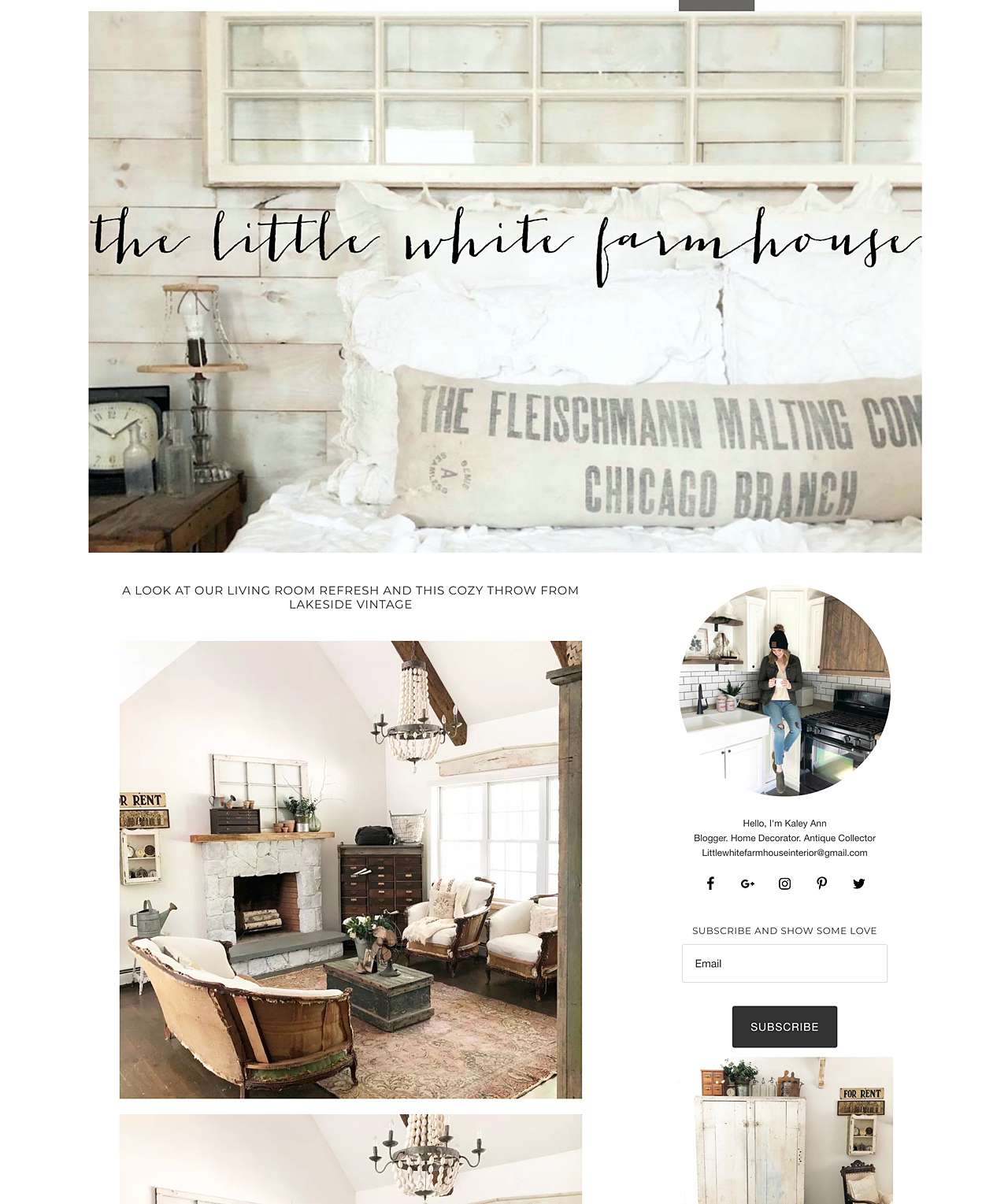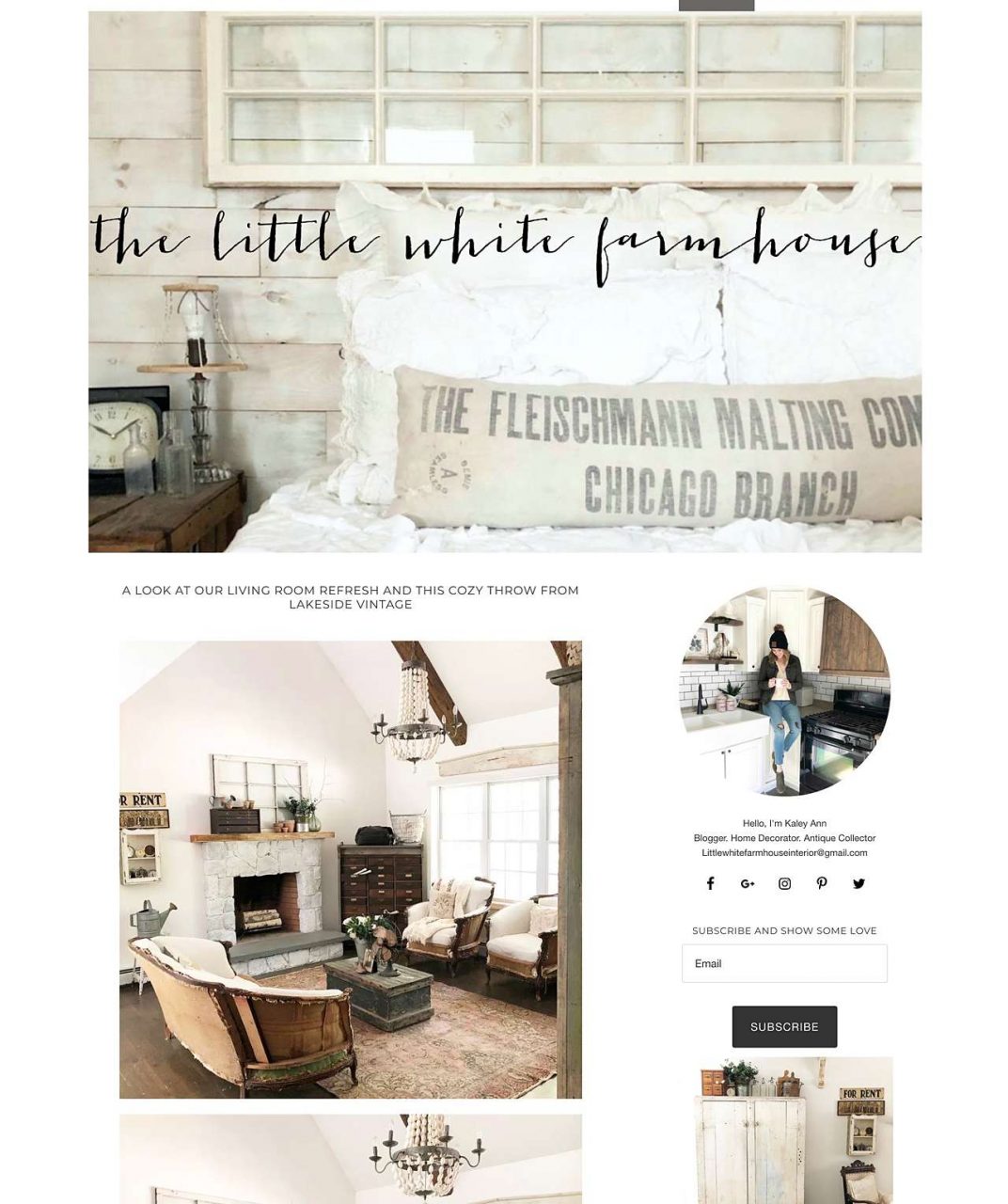 Design Style: Farmhouse
This blog features all things farmhouse-style home decor! Blogger Kaley Ann presents a home tour, features to shop her home, as well as tips on decorating and creating your own space. Check out beautiful photography of her home, displays, and farmhouse product recommendations on The Little White Farmhouse.
Final Thoughts
Looking to spruce up your home with fresh decor and displays? No matter your level of DIY experience, everyone can use some tips from the pros who do home decor best. We hope you've found some ideas and inspiration from our favorite home decor blogs!
Be sure to liven up any barren wall space with some beautiful custom frames and check out what our favorite bloggers have created for their own home displays. Happy decorating!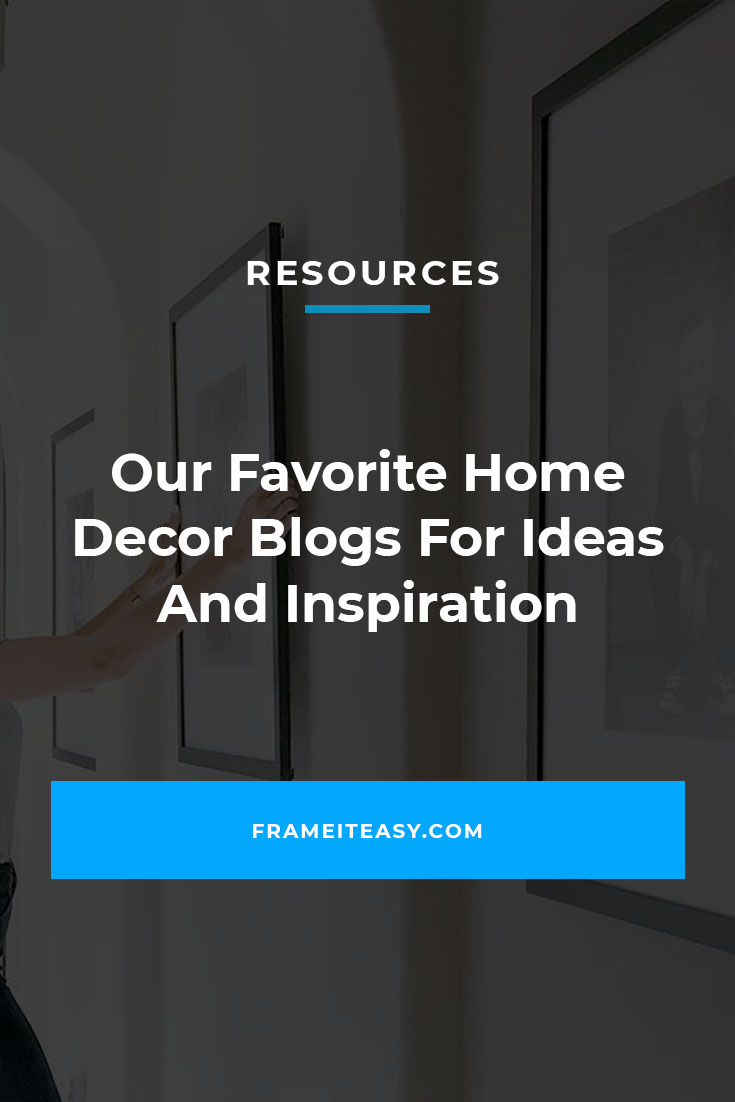 This post first appeared as 10 of Our Favorite Home Decor Blogs For Ideas And Inspiration on Frame It Easy - Learning Center for Custom Picture Framing.