The bedroom is the last place you see every night and the first place you see every morning. That alone would make most people want to make that space look as, well, "them" as possible. It's the perfect place to let your personality show through your decor. You want the ending note of your day and the first of the next to be as comfortable and welcoming as possible — facilitating that good energy.
And what is one of the best ways to personalize this space in the best way possible? Well, that would be picture frames, of course! Those photos, art, and the like that you want to hang on those walls are likely special. And you want to have them looking their best in great frames. First, this will only be focusing on singular frames; there are other posts on how to make the best gallery walls possible. So if that's something you're looking for, check that article out! We also have great resources for combining colors and styles, just in case you really get into this, which we definitely hope you do!
So, what are some of the best frames for your bedroom? Well, let's have a look. First, though…
Standing Your Frames Up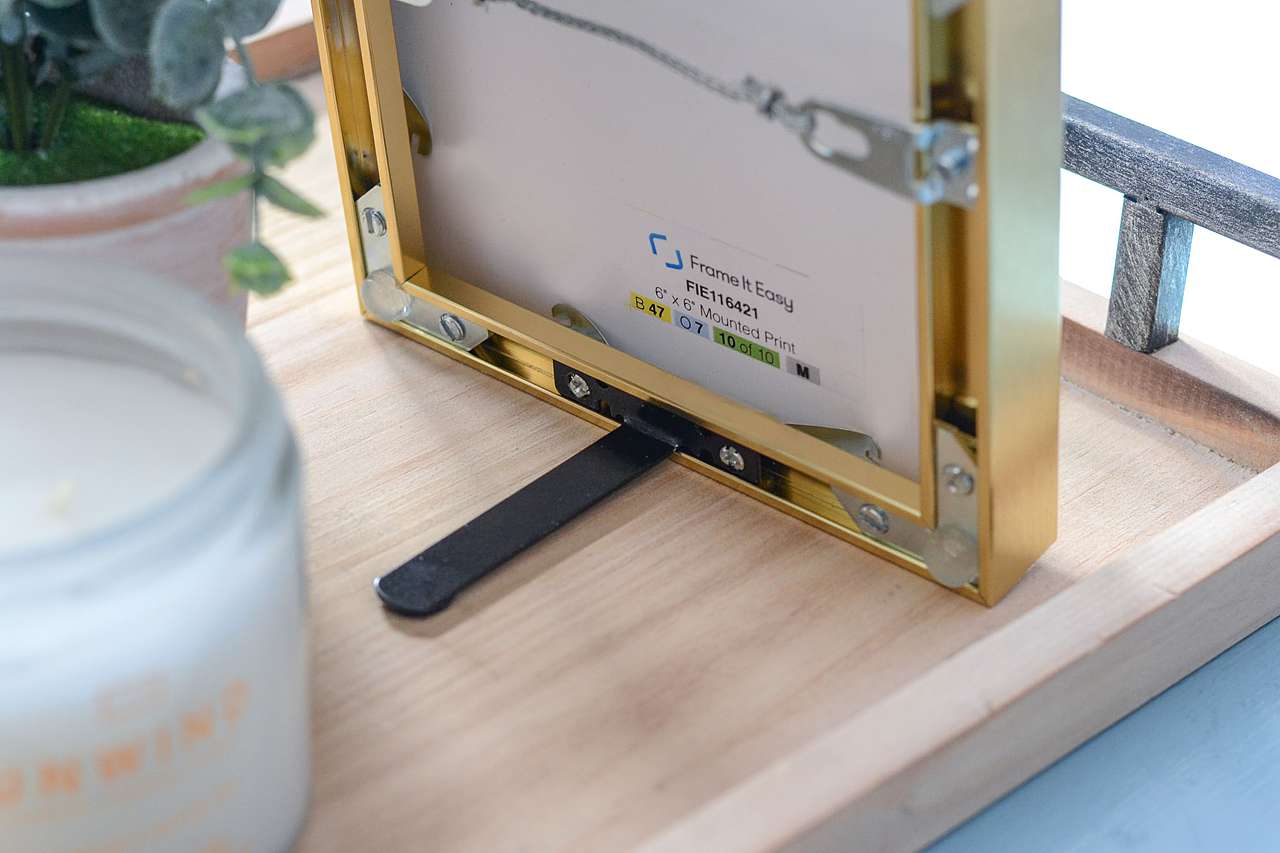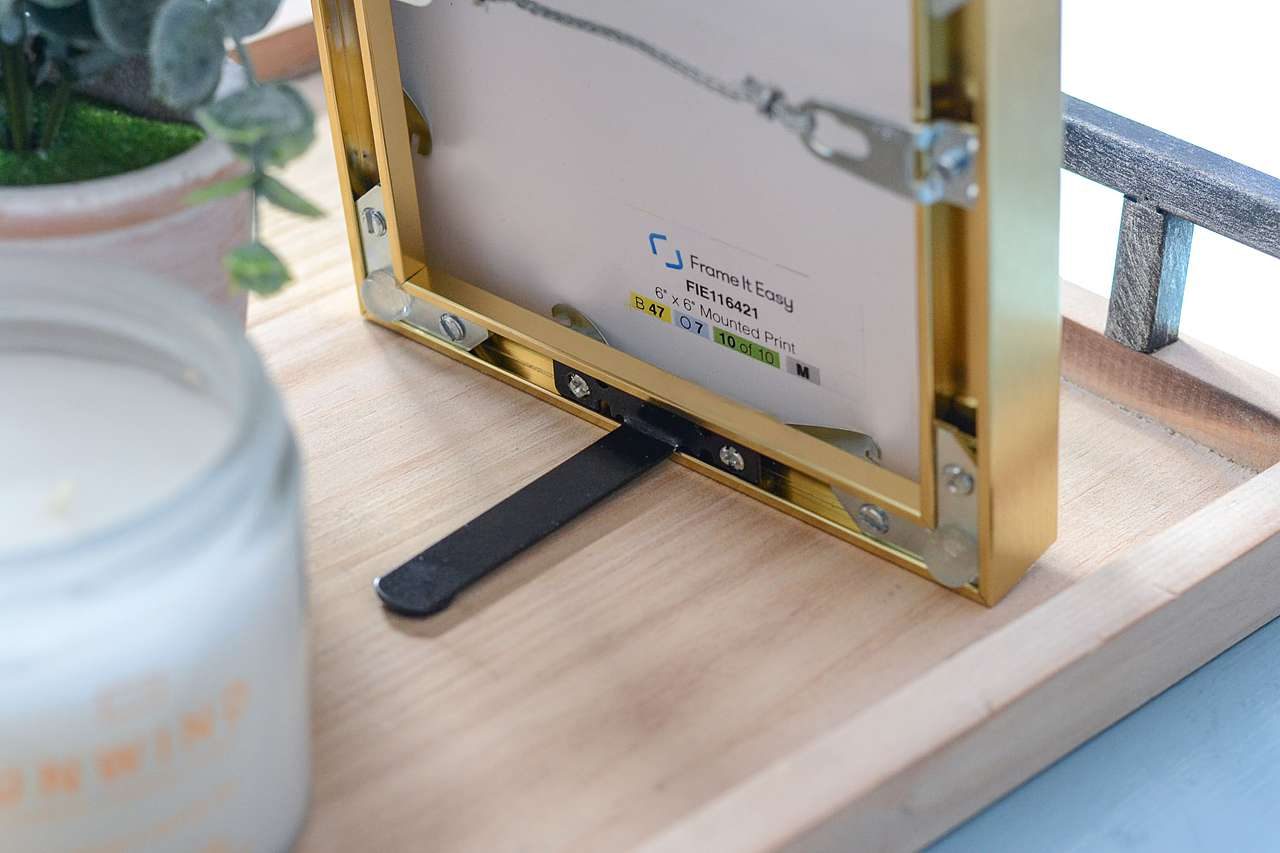 Picture frames aren't the only things you'll find in a bedroom; dressers, nightstands, and the like are also pretty pervasive. Frames don't always have to go on walls. So if you think you might want to see someone close to you every morning when you get up and go to your dresser, you can stand a frame up on top of it.
Here at Frame It Easy, you can purchase an EaselMate from our "Accessories" page. We can only guarantee them to work on our frames. So if you want to stand a frame that's not from us up on a desk, we would recommend purchasing the hardware sold by the same company you got your frame from. Great displays are our top priority, and we don't want you to be disappointed!
Granby Gold or Silver Frames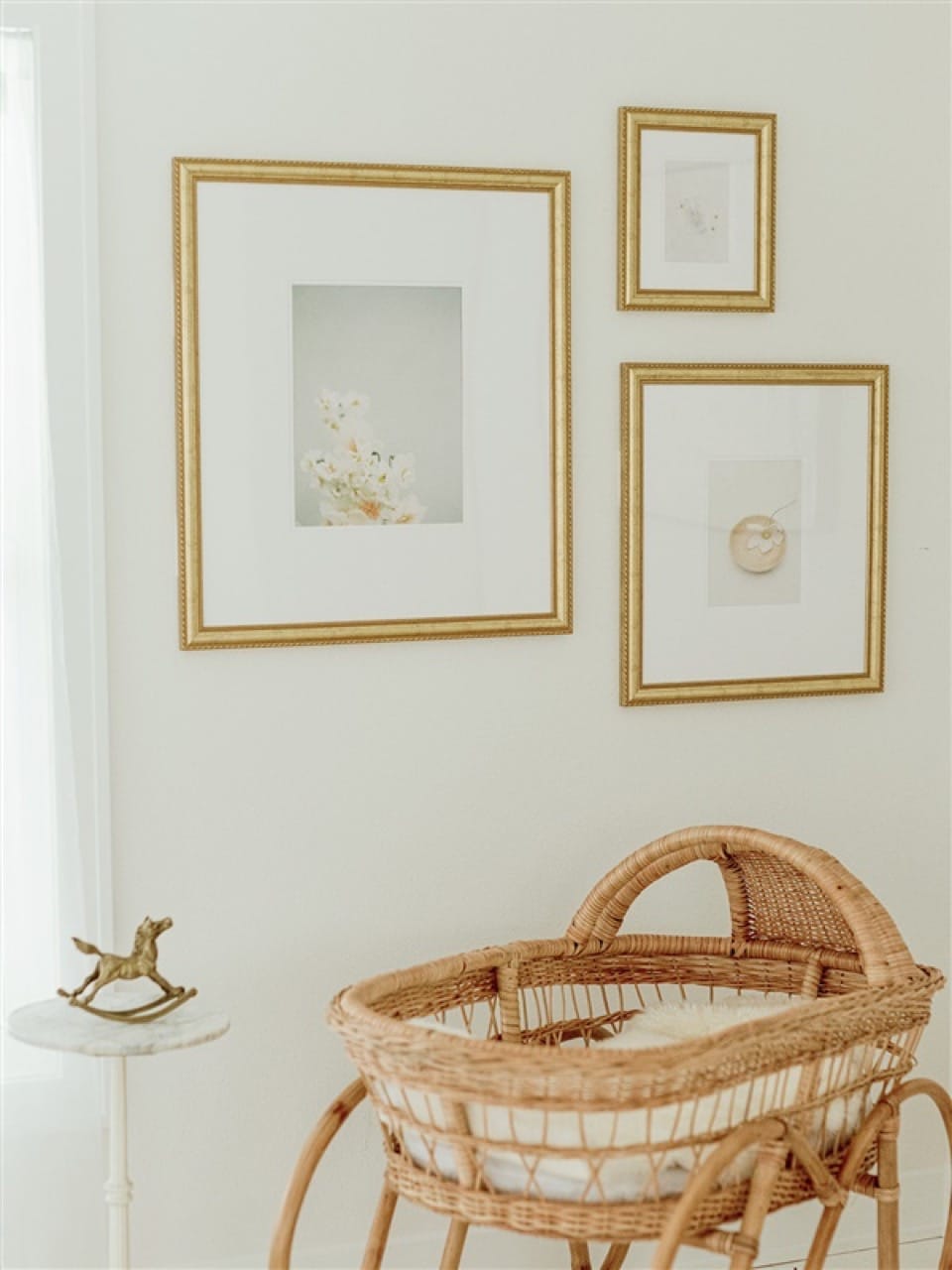 Your home is the castle that houses your family. This would make your bedroom the main keep — that place where the keepers of the shelter reside. Given this fact, why not make the frames that hold your favorite art and memories look just a little regal? Our Granby frame is a wood frame with either a gold or silver — depending on your color choice — foil over it.
What would be best for this frame, though? How about that big family photo you took and want to frame over your bed? It would be something that shows how highly you view all the members of your family, and how, as a collective unit, you're all kings and queens in your own right!
Our Granby frame can accommodate art up to 42″ X 42″, so you can really let your imagination go big with this frame. It will add to the art you're displaying, and make the whole greater than the sum of its parts.
Classic Derby Frames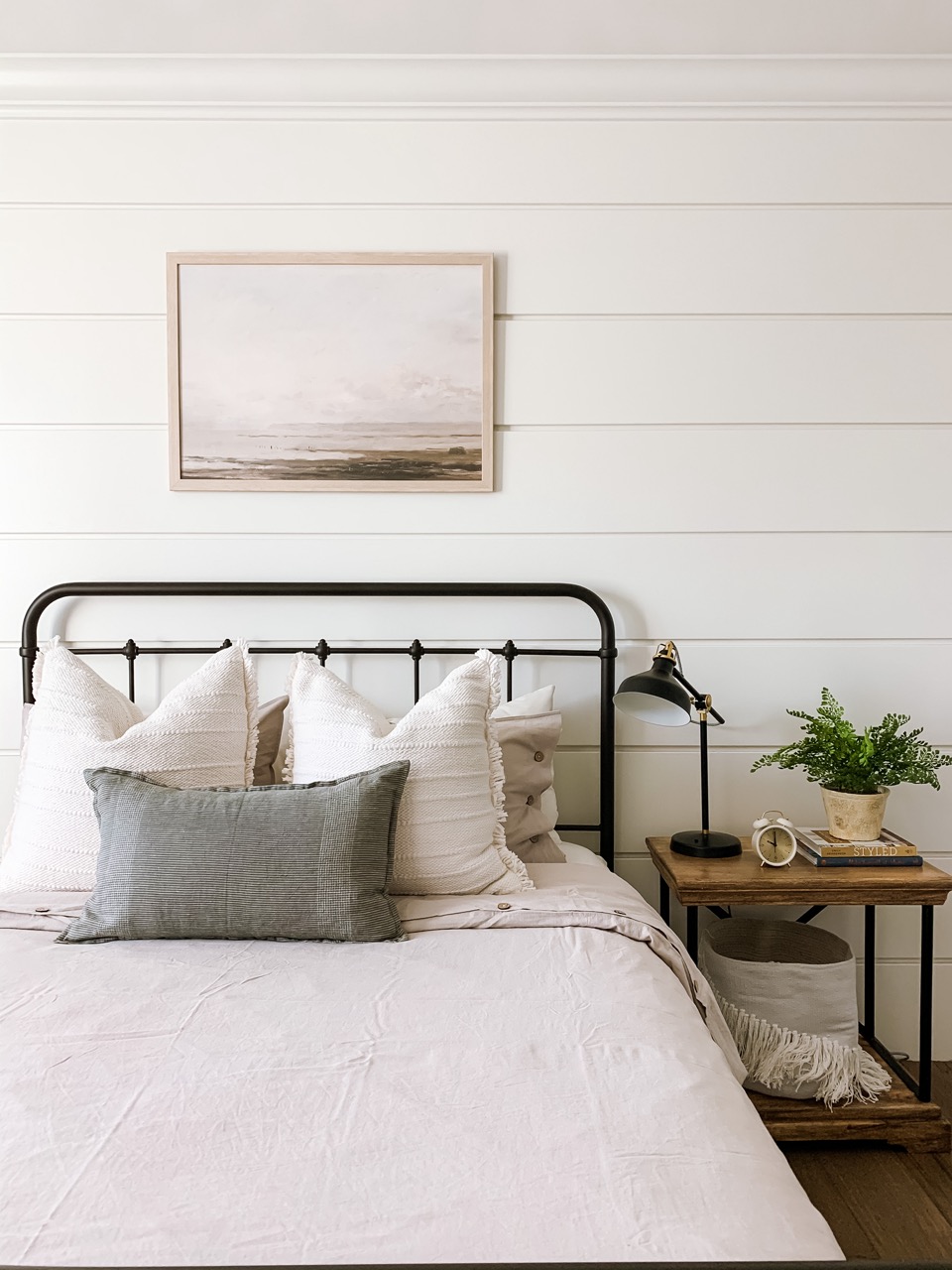 Our Derby frame is our classic frame style — the default option on our website and our most popular wood frame style. It's also one of our most affordable. So if you're framing on a budget, this would be one of the best options for an inexpensive but also welcoming look.
Our Derby is available in 10 different colors — all of which have a welcoming vibe. This frame is so versatile and can fit into any aesthetic you are looking for.
Dayton Frames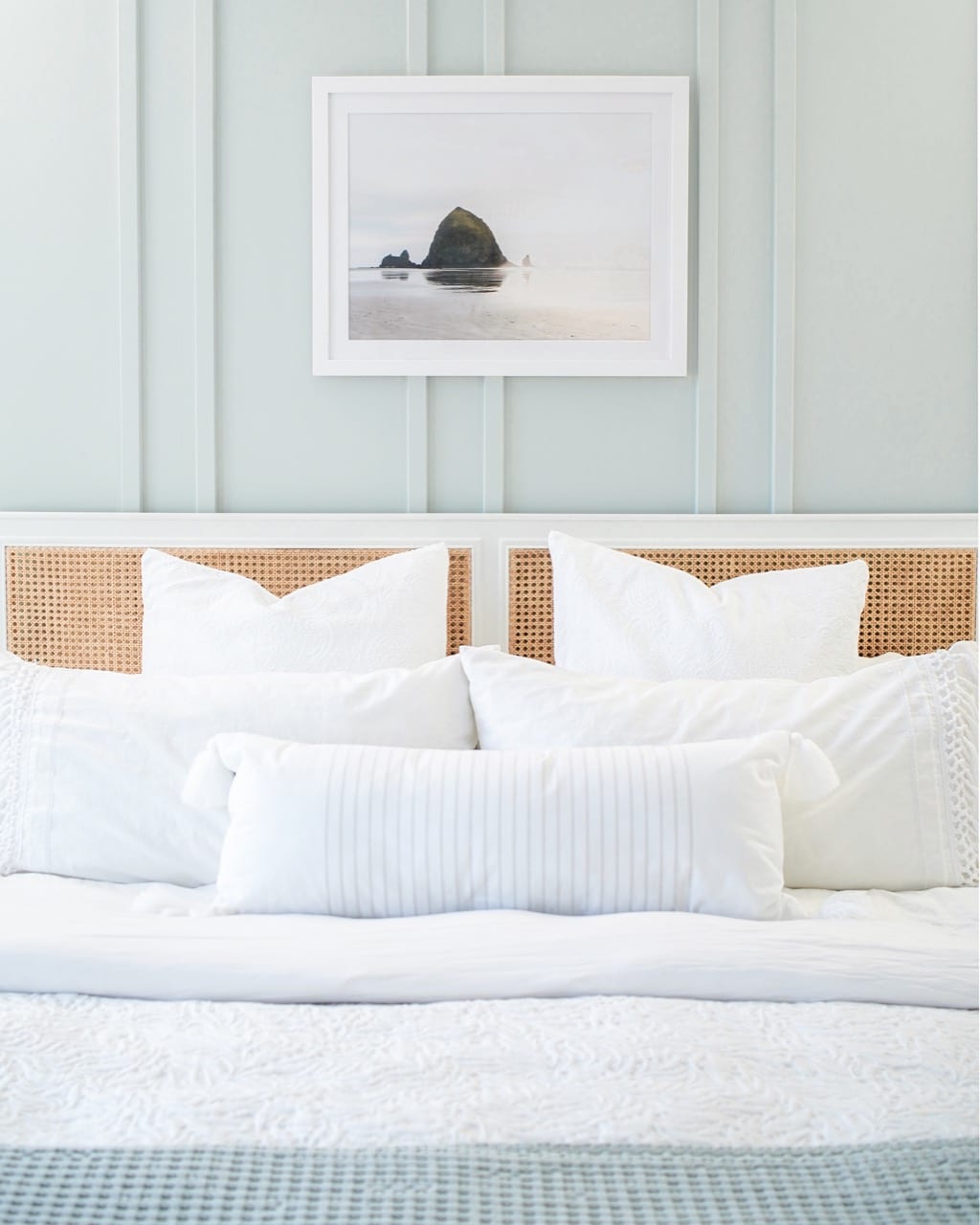 Live in a rural area and want to capture that elegant yet rugged vibe of your hometown? Our Dayton frame style would be great for you. Even better, if you live in a house that has a very wood-like appearance, such as a cabin, this would be a great fit as well. Match those aesthetics to make it that much more noticeable!
Our Dayton frame is natural wood, which means you will see the natural features of this finished wood, making it truly one of a kind! You can expect variations in grain patterns, courtesy of Mother Nature.
Hanover and Ashford Metal Frames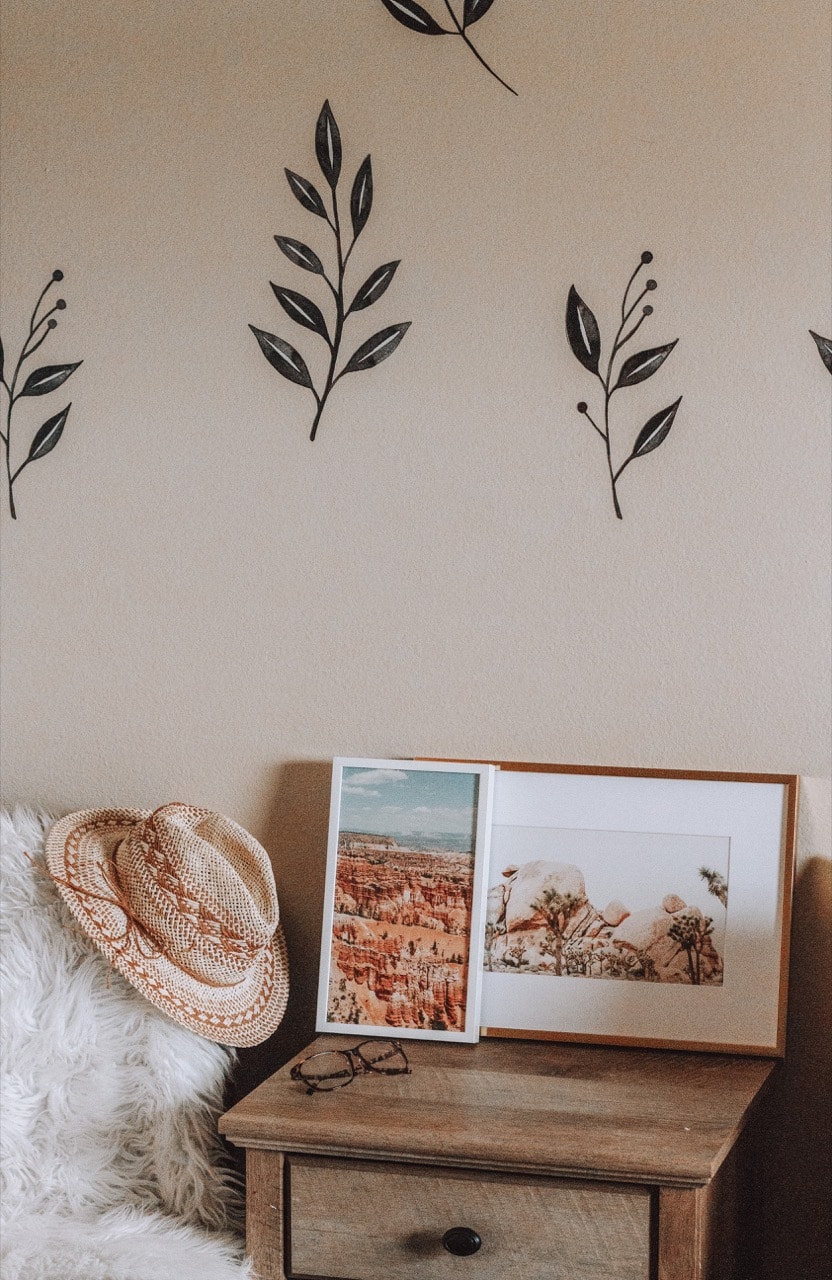 Our Hanover frame and Ashford frame are our two most welcoming metal frame styles. And you probably have a few photos of your family members that you want to put up in your bedroom. Family photos tend to be bright, meant to highlight all the positive feelings each member of your family brings to your household. For this, you can always try our Hanover or Ashford in white.
Of course, the black frames are universal, and can work with just about any photo or color.
Or maybe you have a photo of nature. In which case, our Hanover in green would be a great choice for that. Mixing and matching wood and metal styles can be great, and it can really make everything pop on your wall.
Your Bedroom's Frame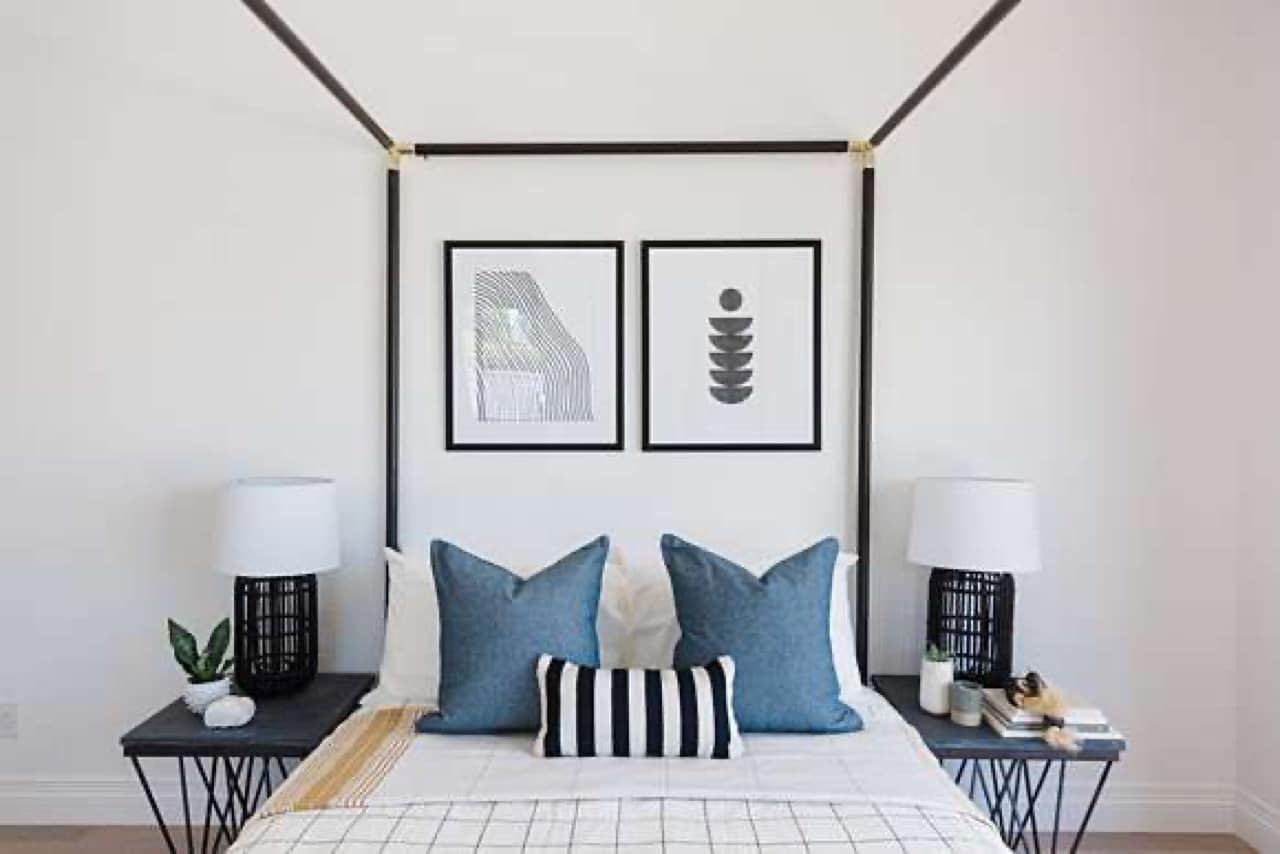 Picture frames could be the best way to get everything in your bedroom to come together. Even if only you sleep in it, you are reminded of all the great people and things in your life every morning and night. Wooden frames, in our opinion, are the best choice. Of course, don't let our recommendations get in the way of your vision. If you want all metal frames in your room, go ahead and make that a reality. There are no rules for this, only preferences. So don't let our ideas inhibit yours.
Have any great shots of your bedroom that you want to share? Just do so on our Instagram page. We always love to see what our customers are doing with our frames. If you have any questions, don't hesitate to reach out!