Wondering what the best Father's Day gift ideas are this year? A custom picture frame is just the thing to celebrate Dad and all he does.
Shopping for dads is tough, but whether you are framing a vintage photo or just a simple picture with Dad, the possibilities for creating the best Father's Day gift are endless. Here are a few ideas to spark some inspiration for creating the perfect gift!
1. Frame Family Photos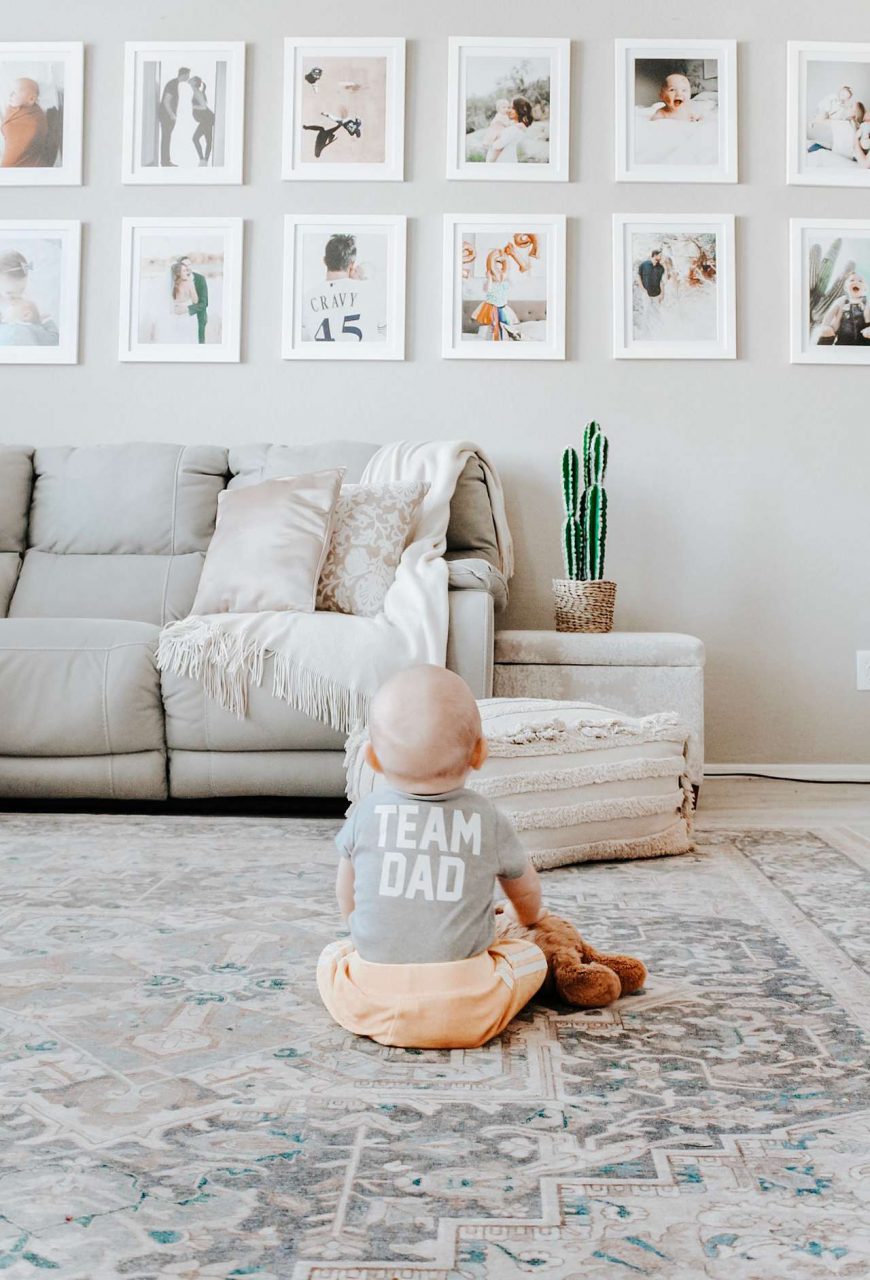 You can't go wrong with framing a classic family photo for Dad. Whether it's a goofy selfie snapped from the holidays, a formal family portrait from years ago, or an entire wall of memories, he'll be sure to love photos of the whole gang.

Family photos truly capture your family's memories and allow you to remember your loved ones at any particular point in time — certainly a gift that Dad will love this Father's Day.
If you are interested in creating an awesome family portrait, check out our list of 10 Family Photo Ideas!
2. Dad's Hobbies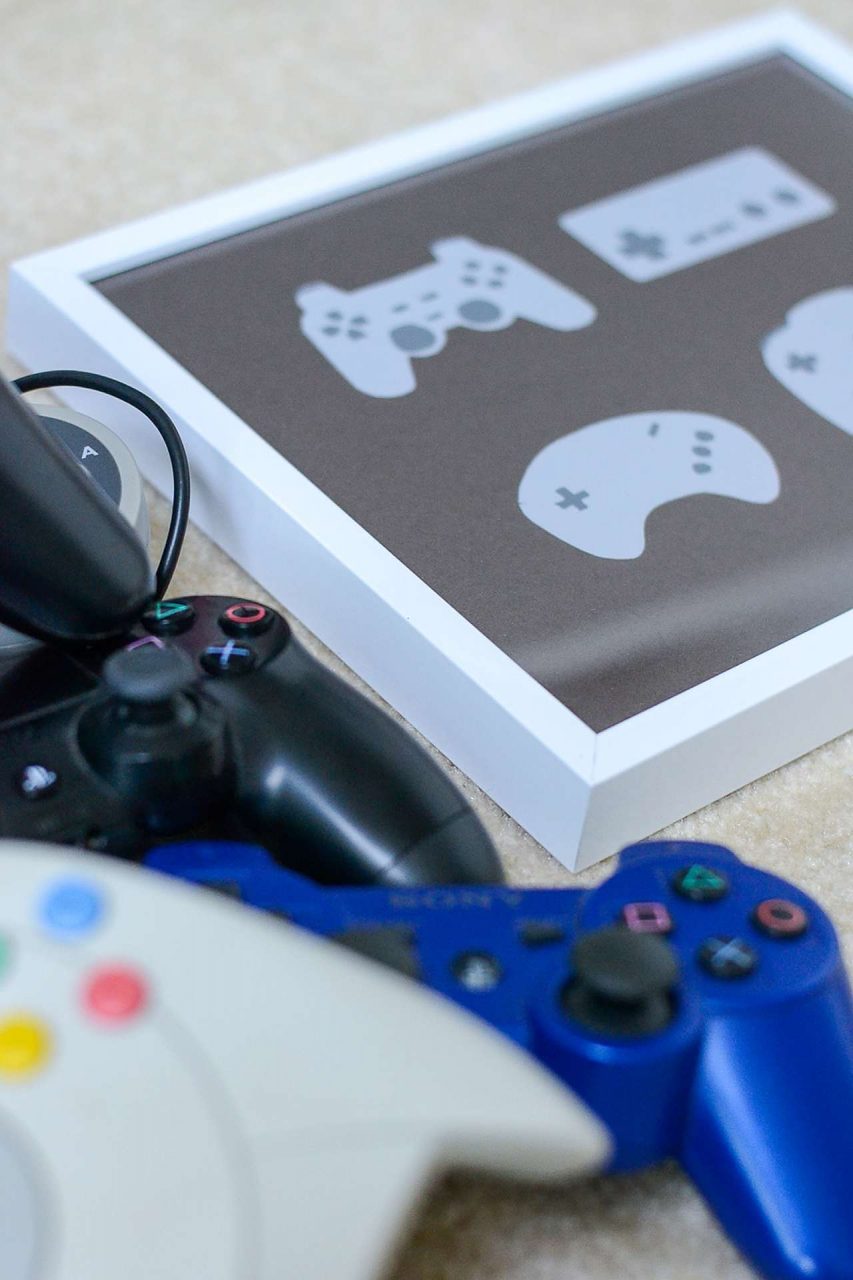 What does your dad love to do? Even if he's a simple guy, we're sure he has at least one or two things that really make him unique. Frame an action shot of him and his slow-pitch team, a photo with friends playing poker, or even a picture of him on his daily walks with the dog.

Also, consider framing mementos of these things he loves to do. He might be a retired athlete, but would love an old framed photo from his playing days? Or if he loves to cook, perhaps frame his iconic family dinner recipe.

3. The Dad Photo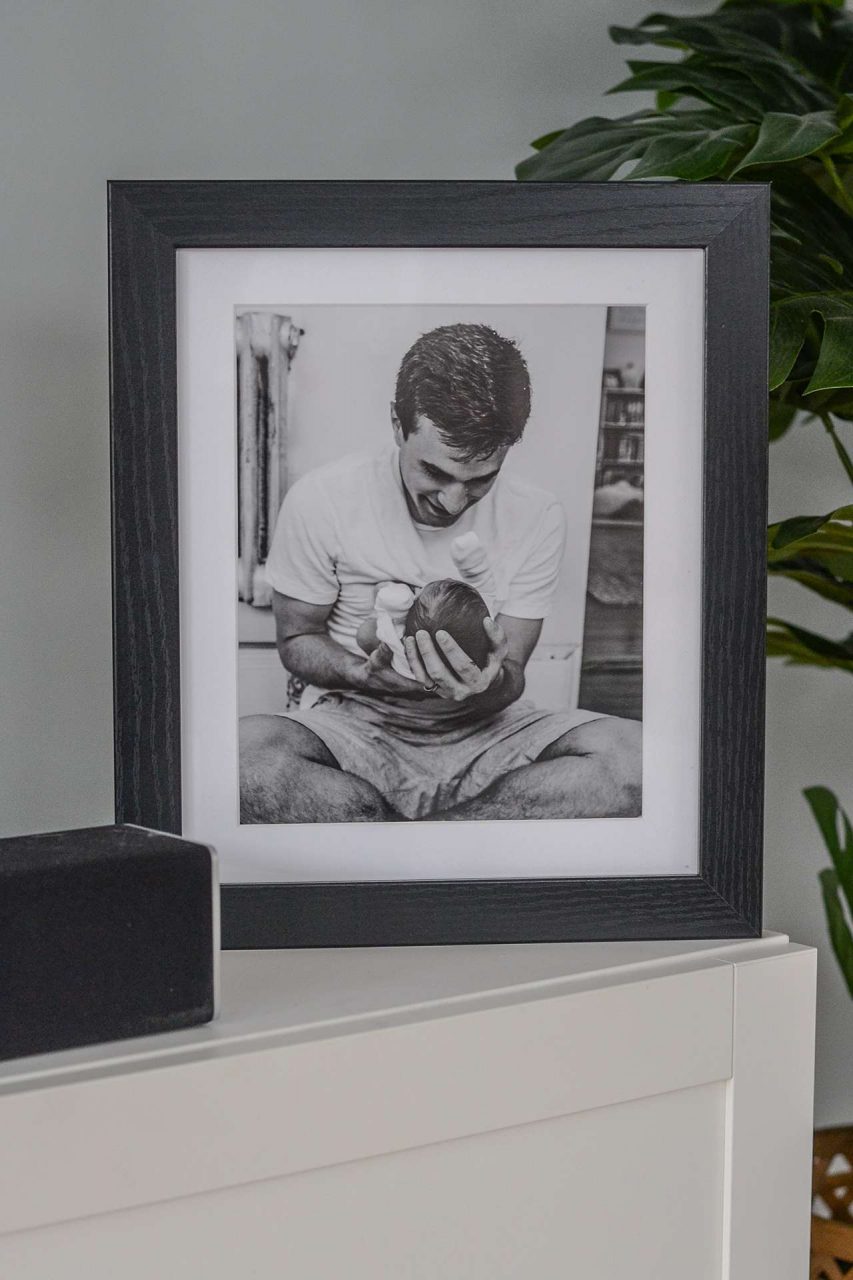 We know your dad is one-of-a-kind, but he's bound to have at least one iconic "Dad" photo. For instance, the "Coach Dad" photo — when he was helping you perfect your free throw, or coaching your little league team. He'll be sure to love a photo of you two on game day. Or the "Dad Toss," the most fun you had as a kid — your dad allowed you to soar to new heights, and always catch you in the end.

Dads do a lot for everyone, but framing your quintessential "Dad Photo" captures those moments he really was just there for you. Whether he is manning the grill or taking a nap with you, you'll know when you find the perfect photo.
4. Frame a Throwback Photo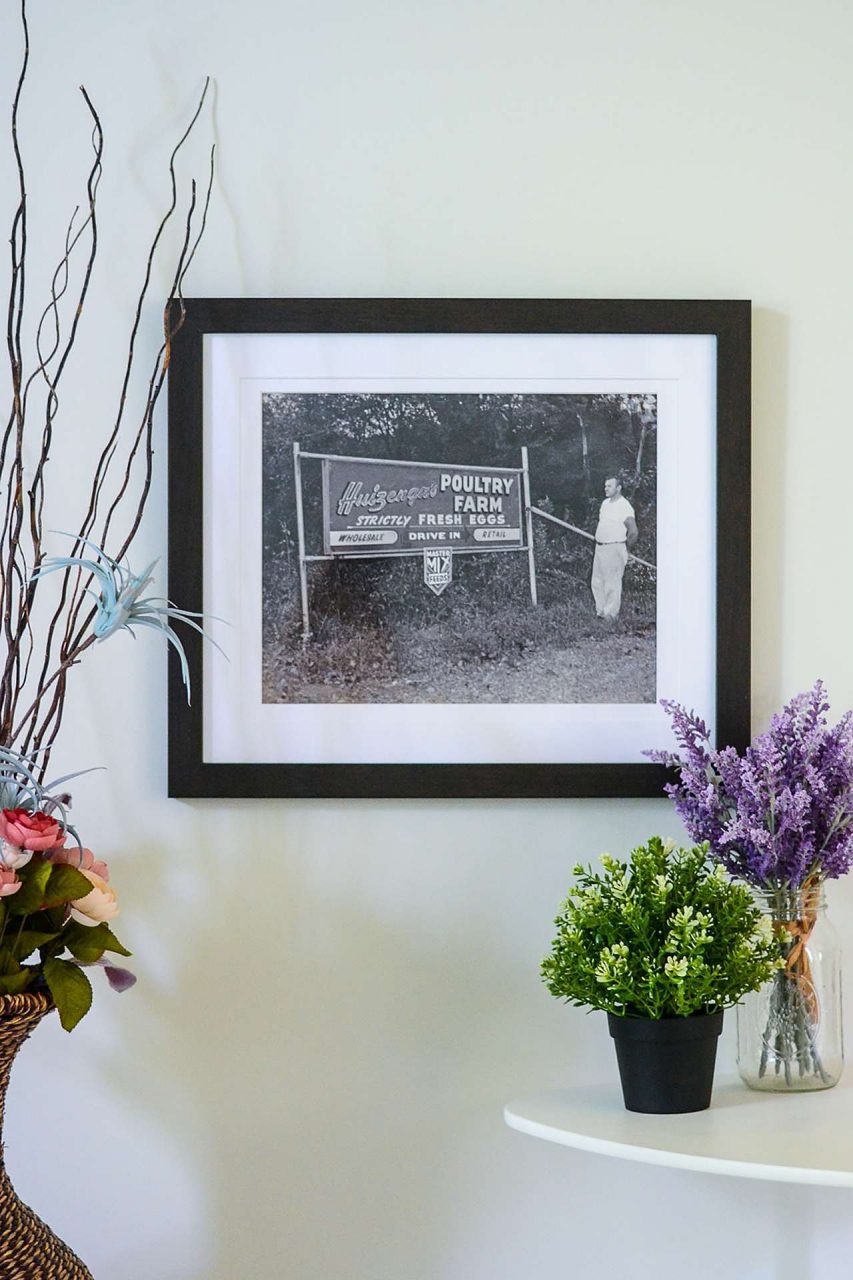 Found an old polaroid of your dad from when he was a kid? Or maybe you have some printed photos in a box up in the attic. Vintage photos are truly thoughtful and make a great gift for Father's Day. A framed throwback photo will remind Dad of his good times, and will wow him with how thoughtful a gift it is.
5. Frame Original Art and Prints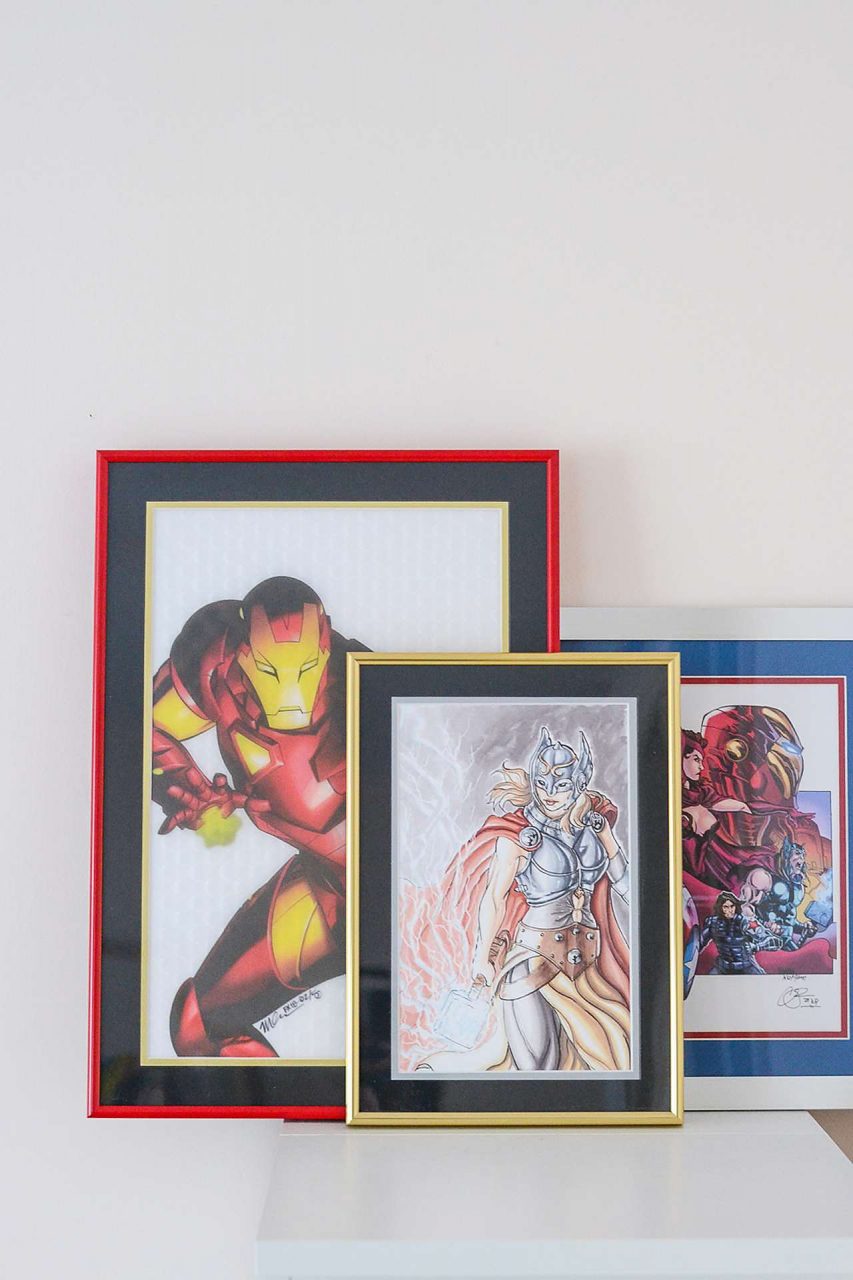 Dad is sure to love custom framed artwork and prints to display wherever he pleases. No matter his own style, take this opportunity to display the passions he has: favorite movies, places, or music. Or just find a piece of work that he would love to show off at home.
Need ideas? Be sure to check out our guide to where you can find a variety of art online, whether you are looking for a photograph, poster, or print.
6. Display Your Travel Memories and Mementos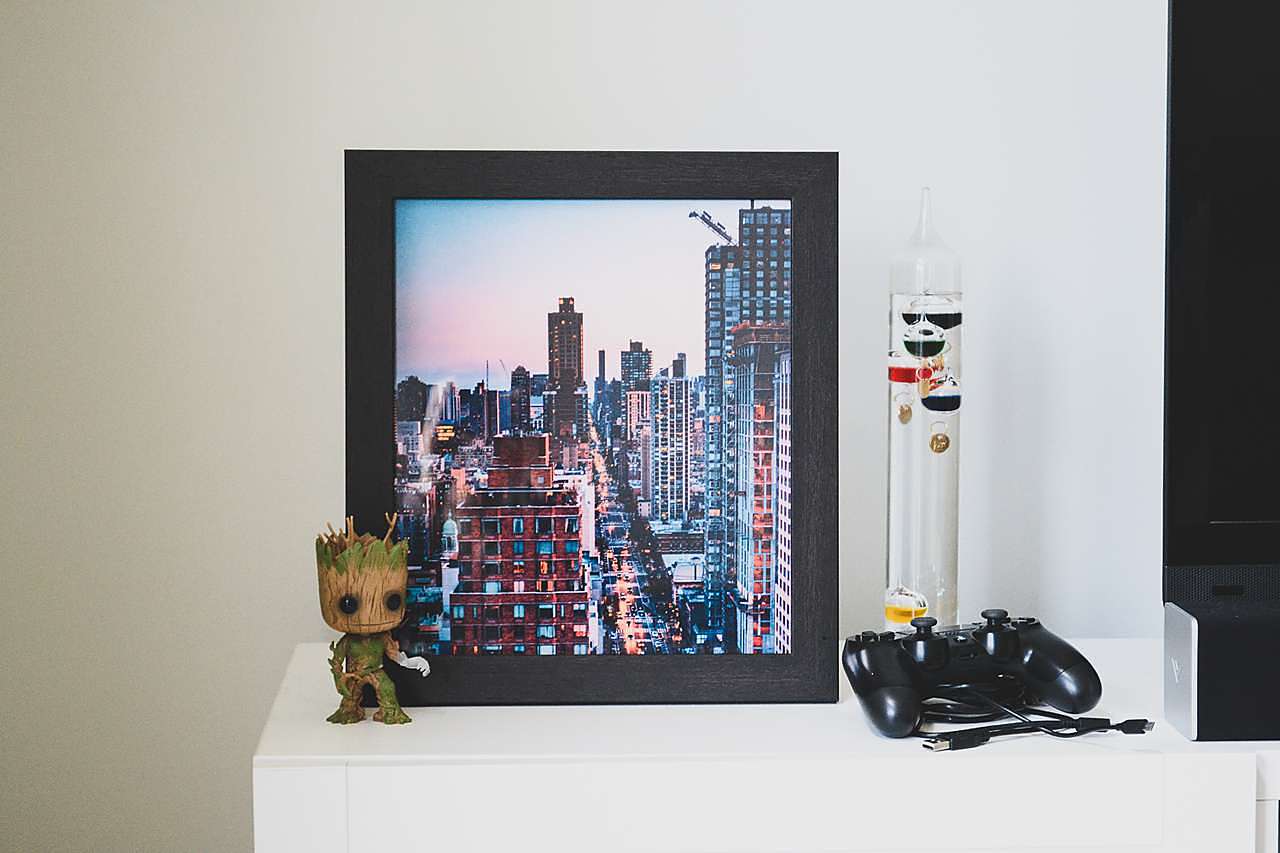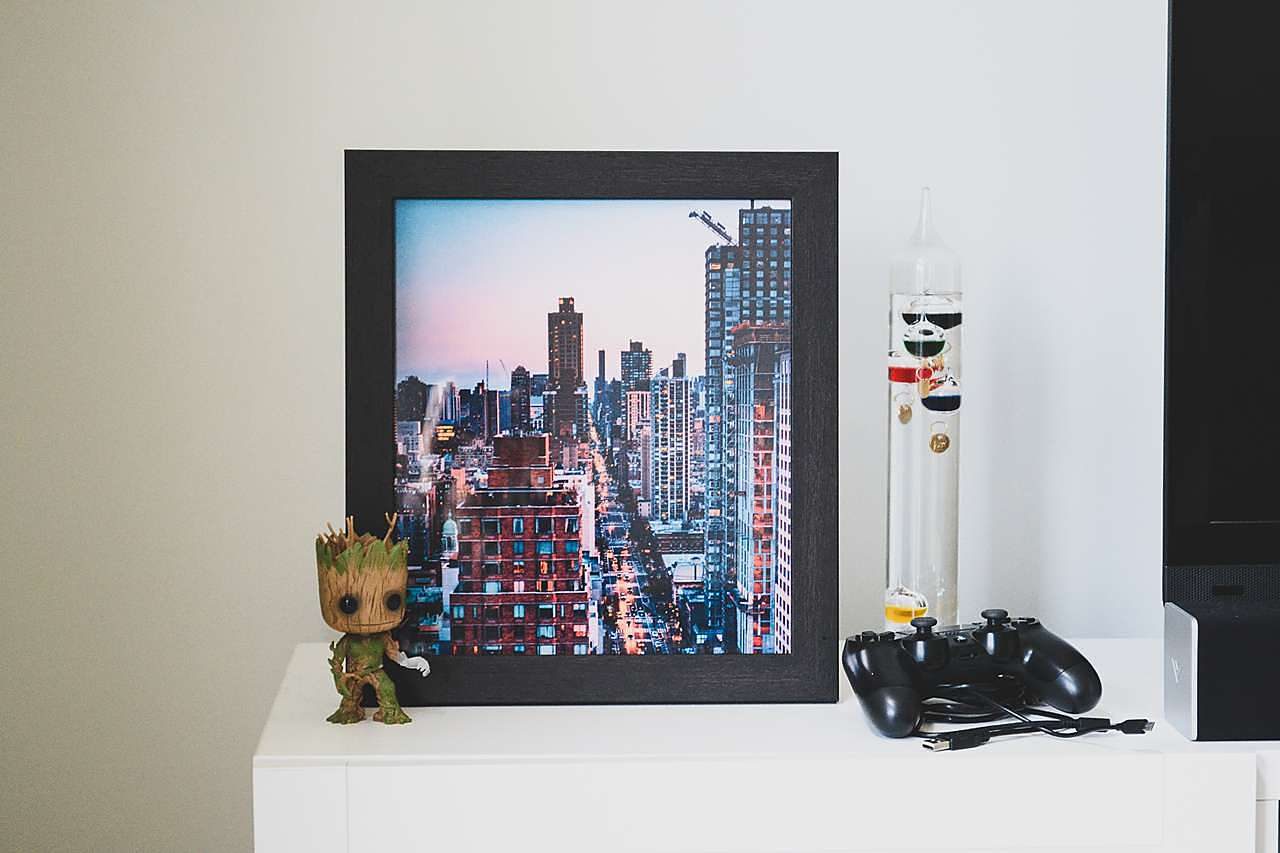 Whether you've taken a camping trip together or went on a cross-country adventure, framing your shared experiences makes an awesome gift for Dad.

Also, think of framing small mementos from your travels such as postcards, maps, or receipts you picked up. These memories between you and Dad are important, so displaying them is a great way to show how much they mean to you.

7. Frame a Photo of His Pet(s)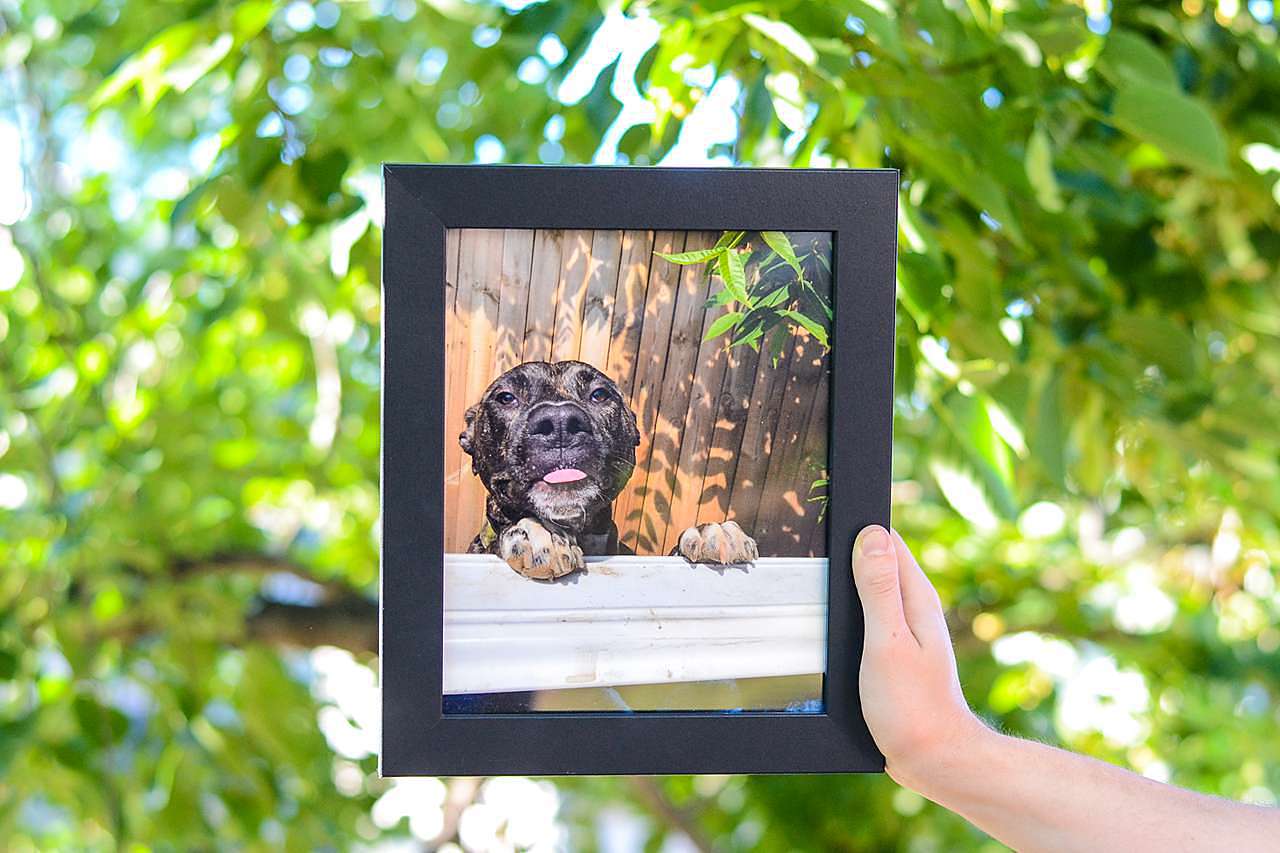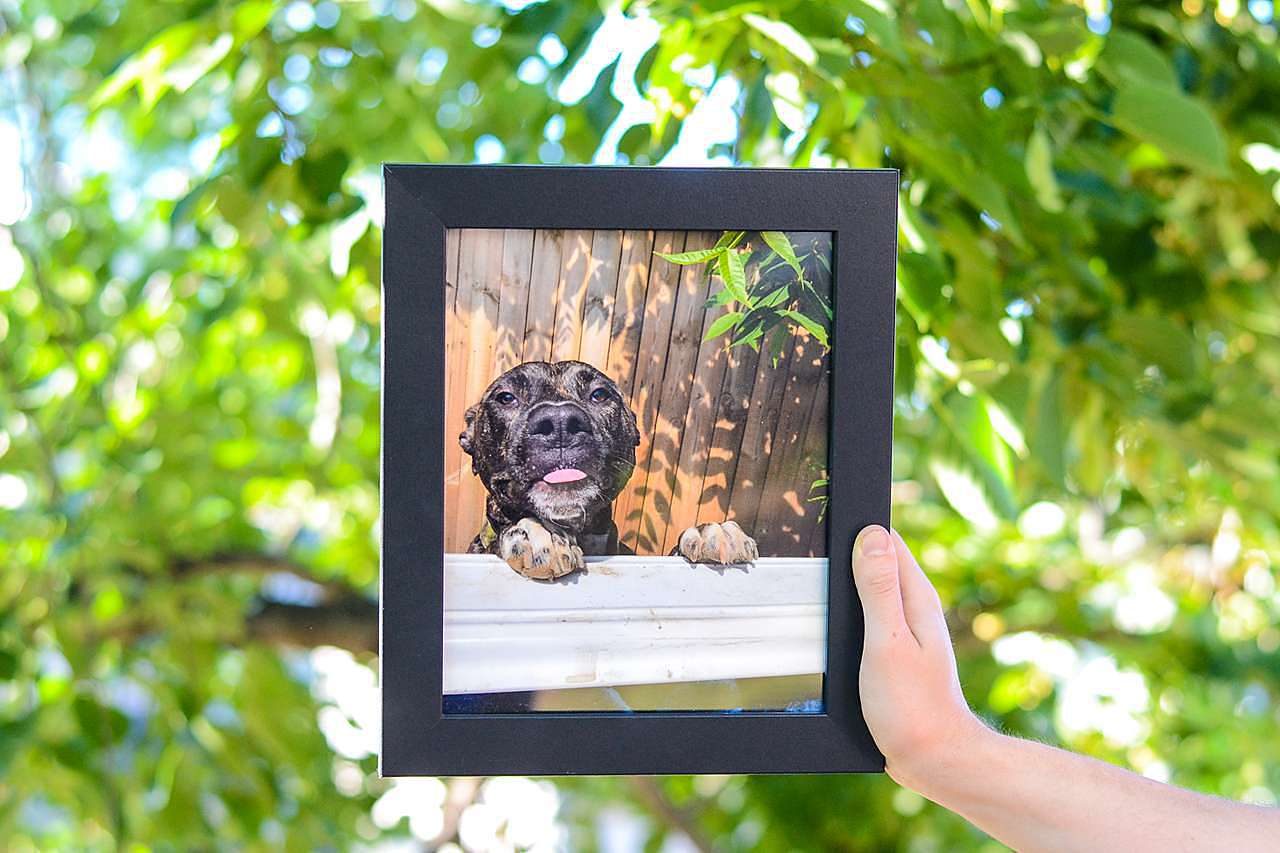 Framing a photo of man with his best friend will surely make an awesome gift for Dad. So find that precious photo on his phone of his furry friend, or snap a candid of the two of them the next time you're around. A framed photo with his pet(s) would make a meaningful display for Dad.
8. Dad's Sayings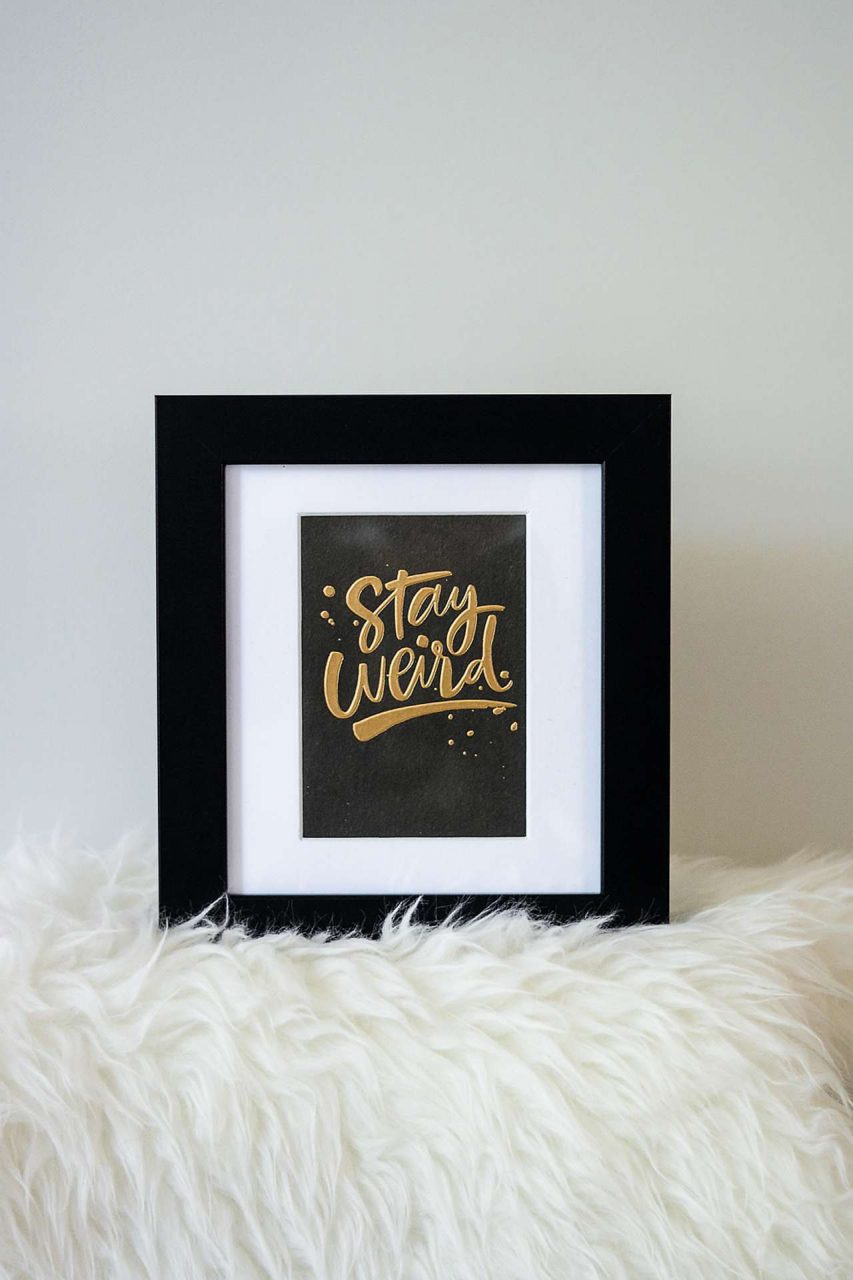 We're sure there are just some things your dad always says. Whether he starts each long speech to you with "When I was your age…" or he has a favorite quote that he seems to think is applicable in every scenario, framing a saying that makes you think of Dad is a great gift idea.
9. Milestone Memories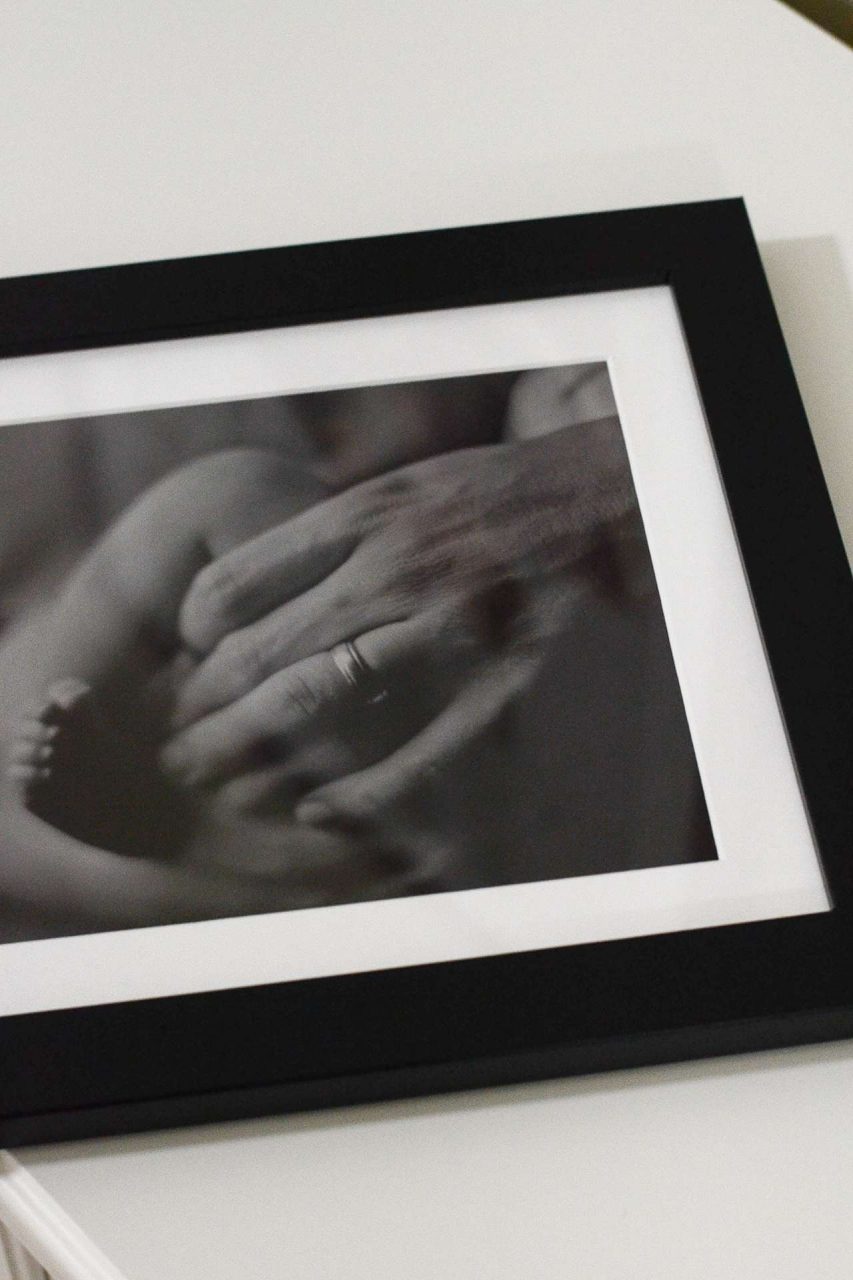 There are some days that just stick out as out as extra special. Perhaps it was your own first steps, Dad's first debut as a coach, his wedding day, or even a holiday. Framing these milestone moments will truly make a thoughtful gift for Dad to celebrate each and every day.

Also, perhaps think of other milestones to frame for Dad. See if he kept pieces of his favorite events — a concert ticket, an old letter, or maybe an award certificate. Don't be afraid to get creative!

10. Frame a Photo with Dad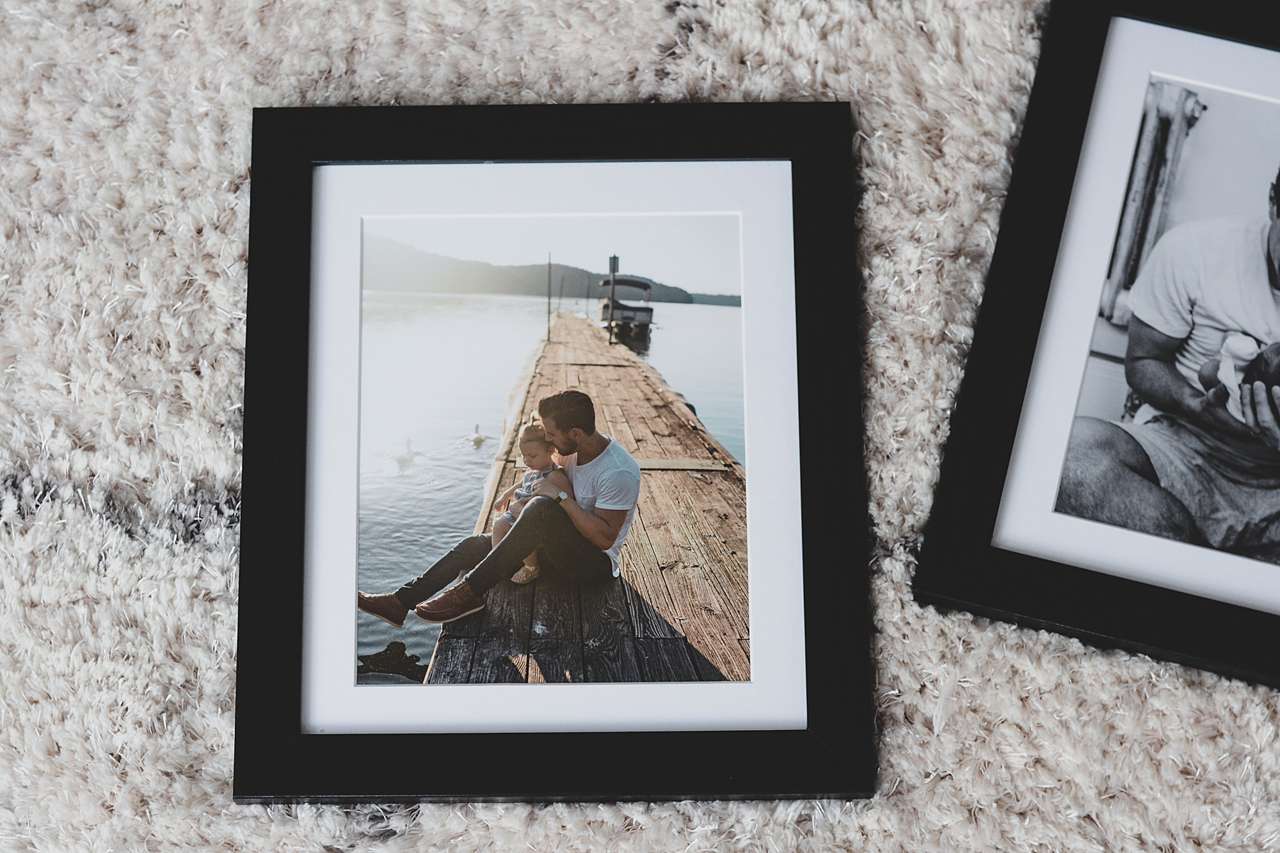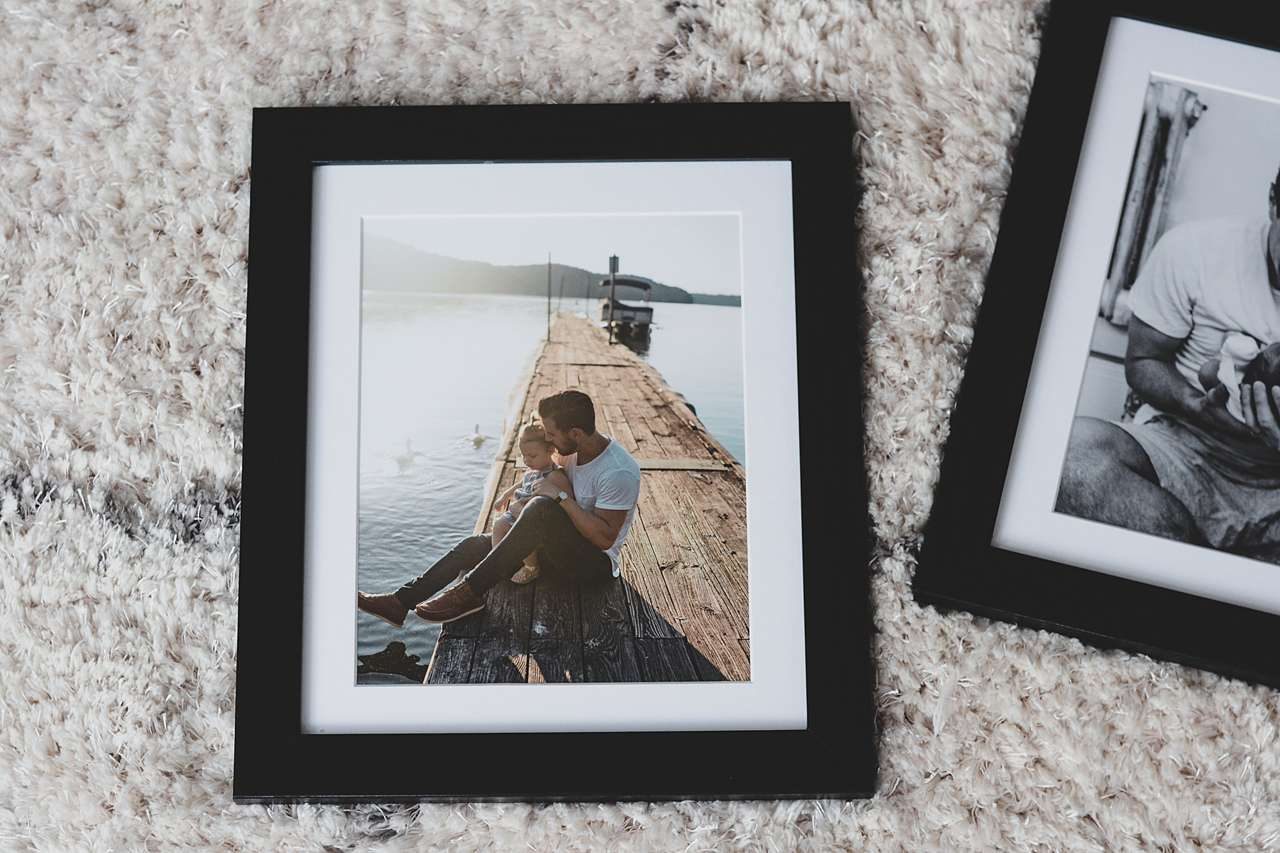 When in doubt, a simple framed photo with Dad will make a classic and thoughtful gift. It could be from decades ago, days ago, or even multi-generational — with your own kid, you, and your dad.

Though it's an obvious one, a framed photo with Dad is an easy yet perfect Father's Day gift.

Final Thoughts
We know finding the best Father's Day gift is tough, but a custom picture frame is a great way to celebrate Dad and all he does, while also giving him a meaningful display that can last.
Your dad is unique, so only you know the perfect thing to frame for him, but finding those treasures that speak to who your dad is and what events have made him, him, will make an awesome gift this Father's Day.
Hopefully, these ideas have given you some inspiration for creating the perfect framed gift. If you're looking for even more ideas, be sure to check out our list of 25 Personalized Picture Frame Ideas.