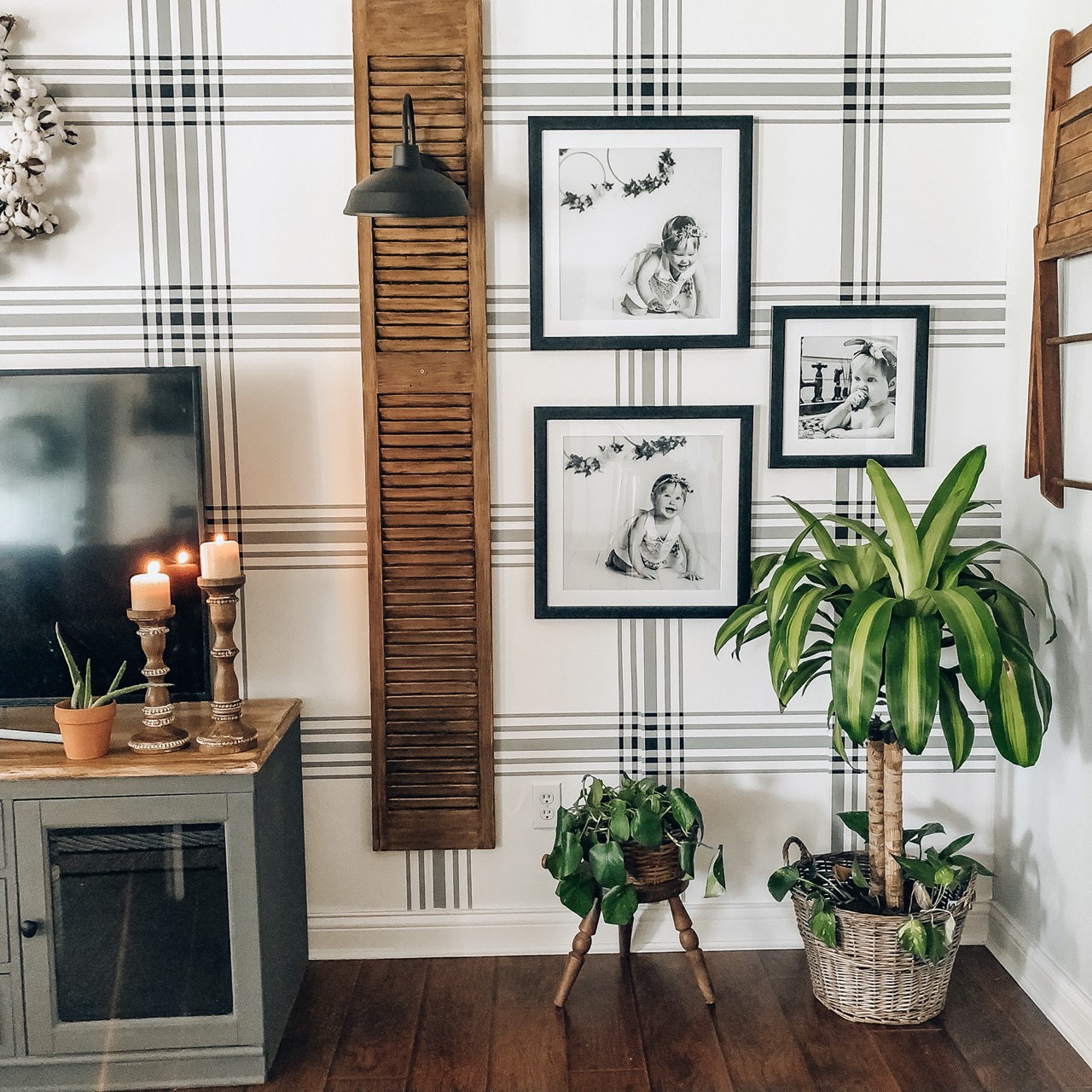 Whether you just moved in or you're feeling inspired to re-decorate, decorating an apartment can be lots of fun, but also very tricky. Check with your landlord first about what you are allowed to do as far as painting, wallpaper, and holes in the wall. Apartments can also be very limited on storage, making it difficult to stay organized and tidy. As we said, they can be difficult to decorate at first, but once you get the hang of it, you'll have tons of fun!
While decorating your apartment, there are a few key points to keep in mind, all of which we will go over, but the most important thing that we always say here at Frame It Easy, is to have fun and never take it too seriously! If there is something that you like, we say go for it! Designing and decorating is all about what you like — you're the one living there after all!
Below we're sharing some ideas when it comes to decorating your walls in an apartment!
Work With What You Have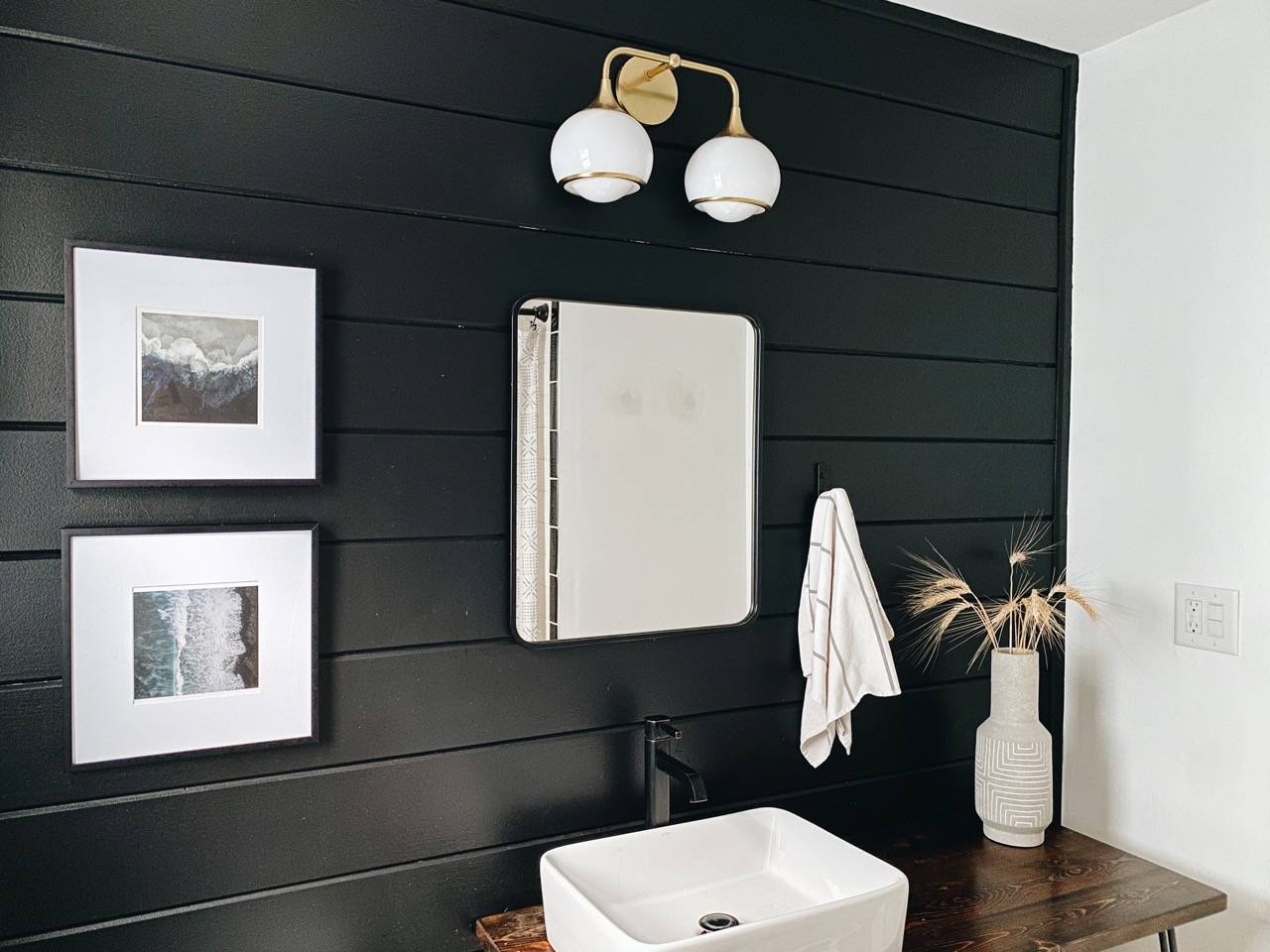 There will be things included in your apartment that you can't control, like flooring, the layout of your apartment, bad lighting, etc. Don't go crazy trying to change things around, instead work with what you have! Your wall decor is one thing you can control, so we suggest coordinating your wall decor with the rest of your decor, using what's already there as inspiration. If you are decorating your living room, take a look at your tv stand, coffee table, and even your light stands. If you have a dark wash wood, take a look at our Dayton frame style in Cocoa, this way everything works together.
Lighting plays a huge part in decorating. If you order our non-glare acrylic cover, it will elegantly diffuse light with a matte finish. However, we don't recommend our non-glare cover for colorful art pieces or pieces with matting as it will soften the colors slightly and cause a less crisp display. Our clear acrylic cover is clear like glass and will protect your art from some harmful UV lights, however, will produce some glare if you are planning to hang it near a window.
Wall Color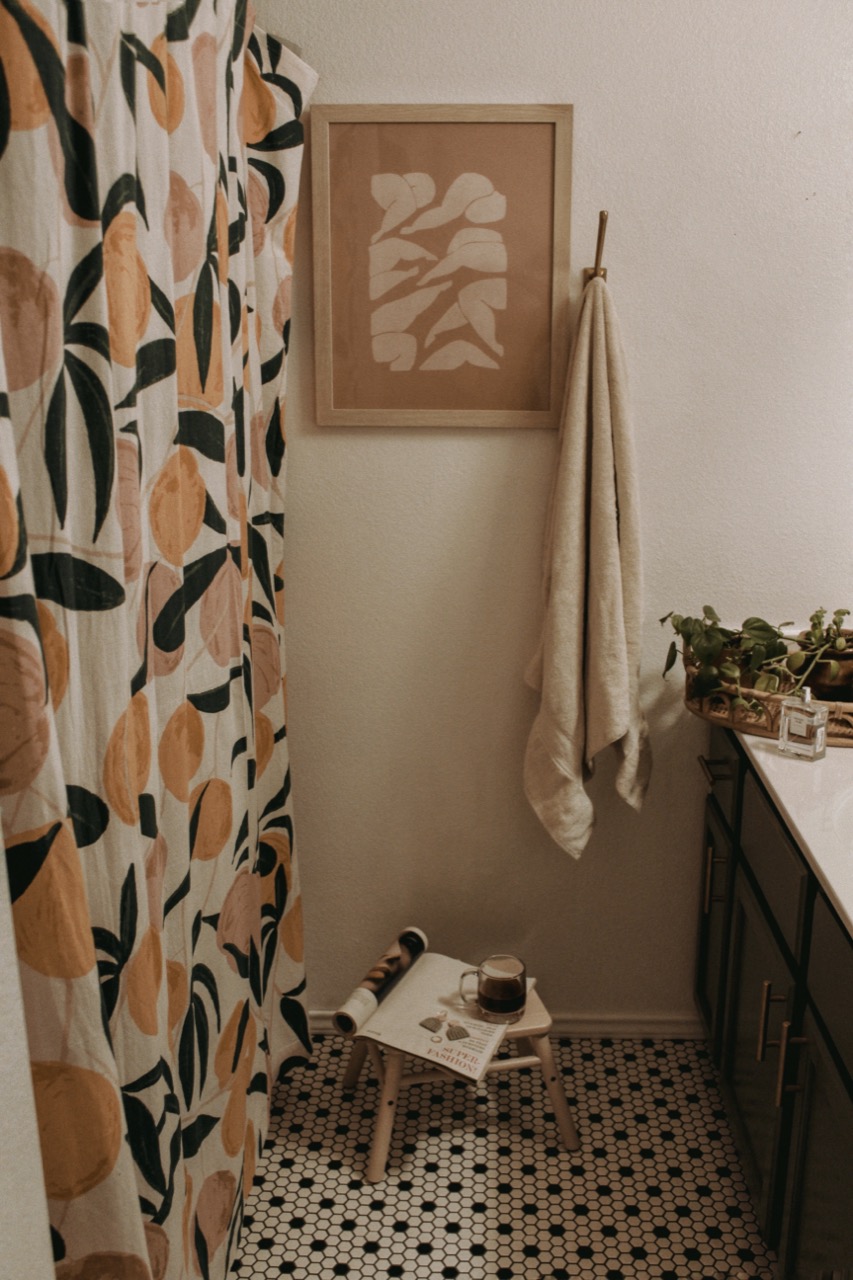 If your wall color is neutral, you're in luck! There is plenty you can do with neutral wall colors when it comes to decorating. You can choose to stay neutral with any of our frame styles, and even add a white or colored matboard, or you can choose to add a pop of color like our Hanover frame style in either Red, Green, or Blue or even dare to be bold and use our Ashford frame style in Hot Pink. Either way, your frames will pop off the walls!
On the opposite hand, if neutral walls aren't your thing, or your wall color isn't to your liking. You could always ask your landlord about painting or adding wallpaper. If the answer is no, there are still plenty of ways to work around it. You could create a gallery wall to take the attention away from the wall and focus more on your frames. If you found a wallpaper that you would love to hang, cut it to a size where you then can frame it, like you would with any other picture, measure it for your "Art Size" on our site. That way you still get to enjoy the wallpaper, but won't get in trouble for hanging it up!
Choose Your Art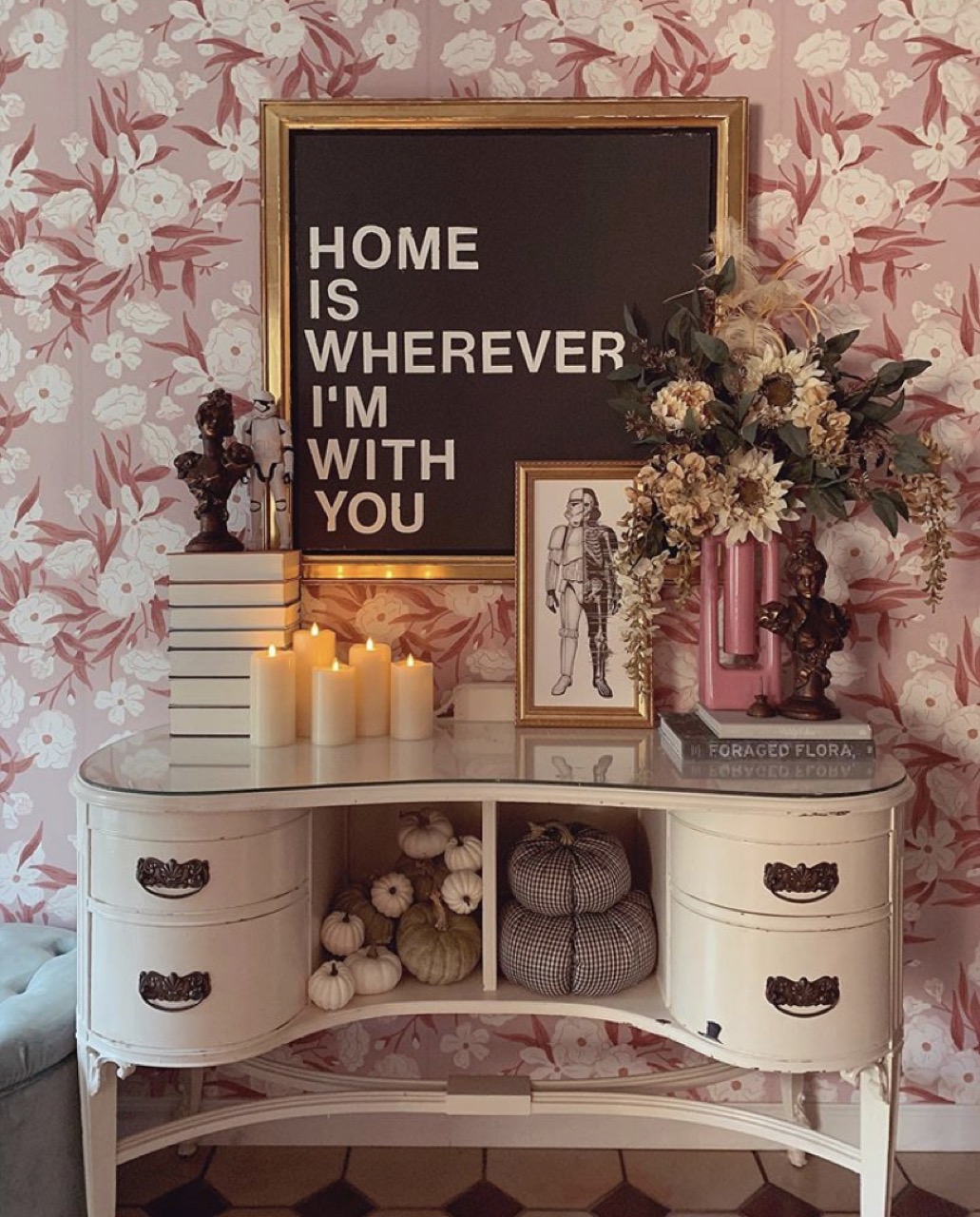 Now comes the fun part of choosing what you want to frame! If you've been to our Learning Center before, you know that we have tons of inspiration for this. Family photos, wedding photos, and photos of your pet are always a great option! Hanging pictures of what's important to you will bring a smile every time you pass by them. Plus we make it easy for framing: simply upload your photos to our site, pick the size that will work with your wall space, and design your frame!
As we mentioned in regards to neutral walls, bringing color into your apartment is a great way to brighten things up, especially because apartments aren't always equipped with the best lighting! Art is another great option for framing, whether you found a beautiful piece at a local art show, are supporting a small business from Etsy, or even have an art project from your kids. If you already have your art piece, just simply measure the piece and plug the measurements into our Frame Designer as your "Art Size." In this case, you will have to add your art to your frame once you receive it, but we make it super simple, so we're sure you'll have no problems. In case you do, we have a guide on how to add art to frames and if you're still having trouble, you can always reach out to us as we're always around to help!
Always Remember to Have Fun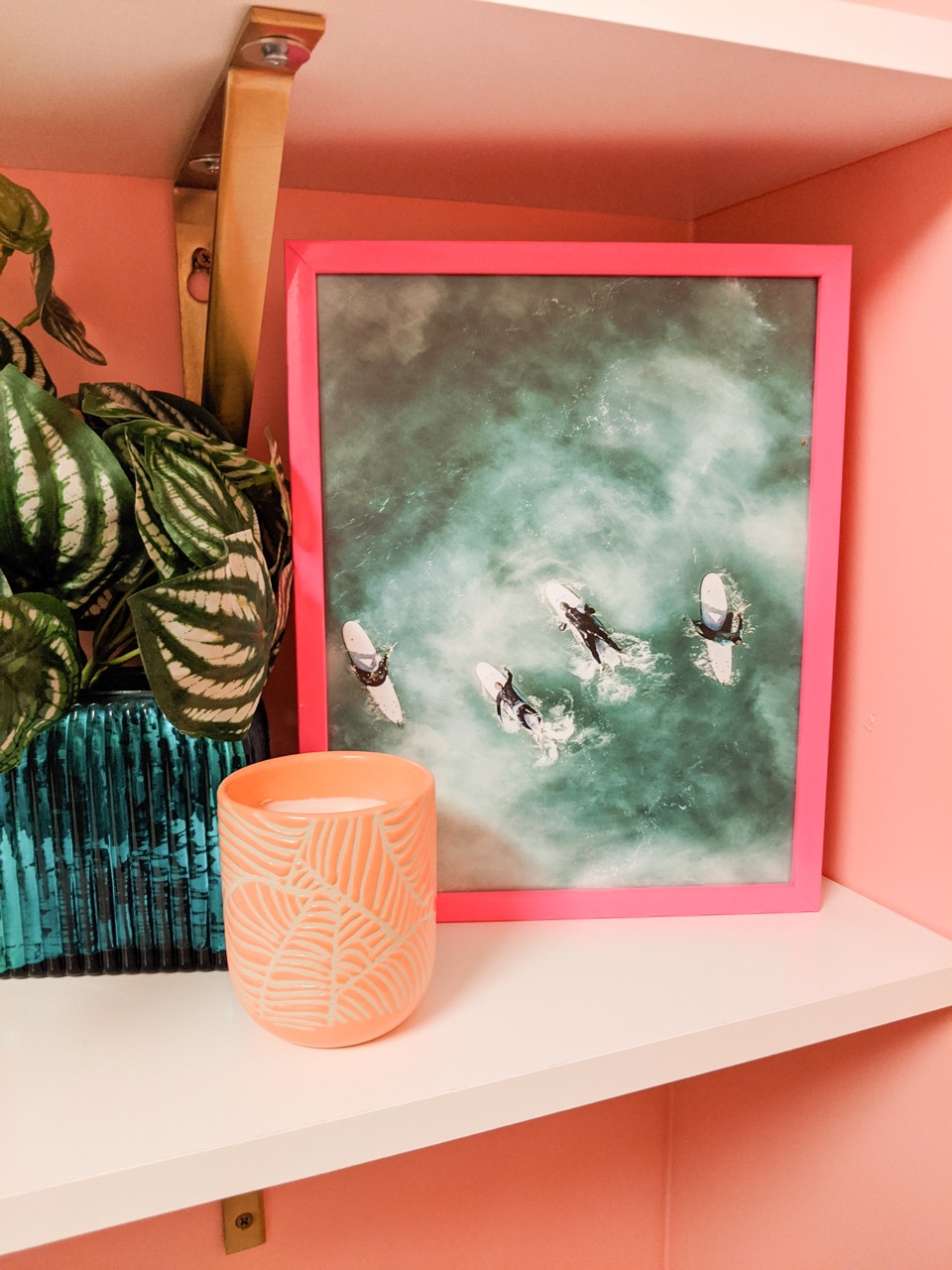 When it comes to decorating your space, remember to always have fun with it! Mix and match styles and colors, stick to one theme throughout your place or have a different theme in each room. There are no rules when it comes to custom framing. Whatever makes you happy will look great in the end! The best thing about our custom, affordable frames, is that you can switch out the frames as little or as often as you want!
If you have just added our frames to your space or this has inspired you to order some, don't forget to send us your pictures, you could even be featured in our emails!