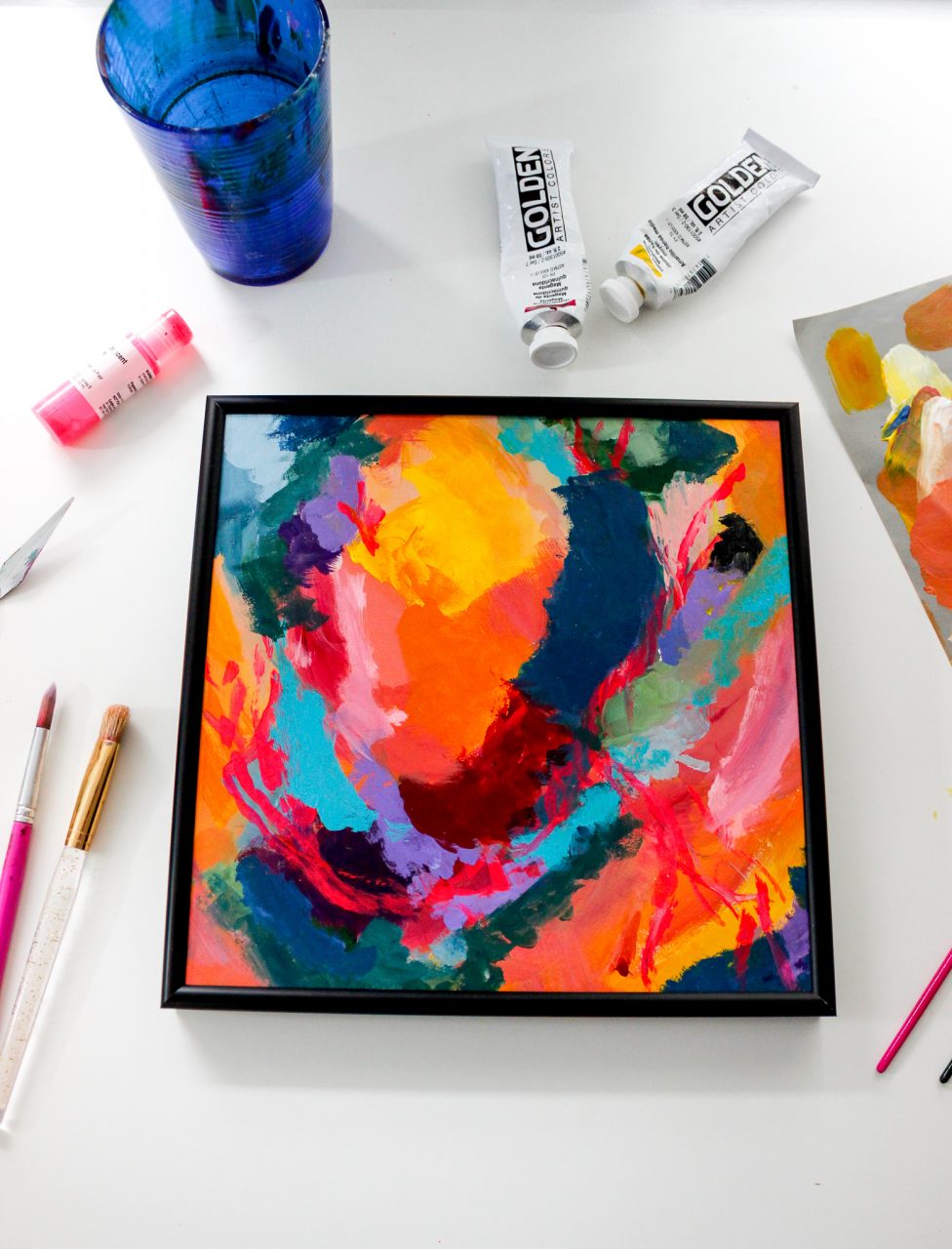 If you're like us, you like to keep up with current trends, whether it's a hashtag on Twitter, the latest in fashion, or a new exercise craze. We're going to look at two that have caught our eye recently and that work together to put some "pop" in your home decor: neutral walls and colorful artwork.
Just as you make personal choices about the paint color you choose as well as the art you select to accessorize your space, there are options when custom framing those pieces. As we always say here at Frame It Easy, the best part about custom framing is that the choice is truly up to you! A metal or wood frame, a simple or ornate frame style, matboard colors, or even the type of acrylic cover you will use, is all up to your personal preferences, but we don't want you to feel overwhelmed by it all. So we're looking at these trends and how best to incorporate them into your environment.
Find Your Wall Color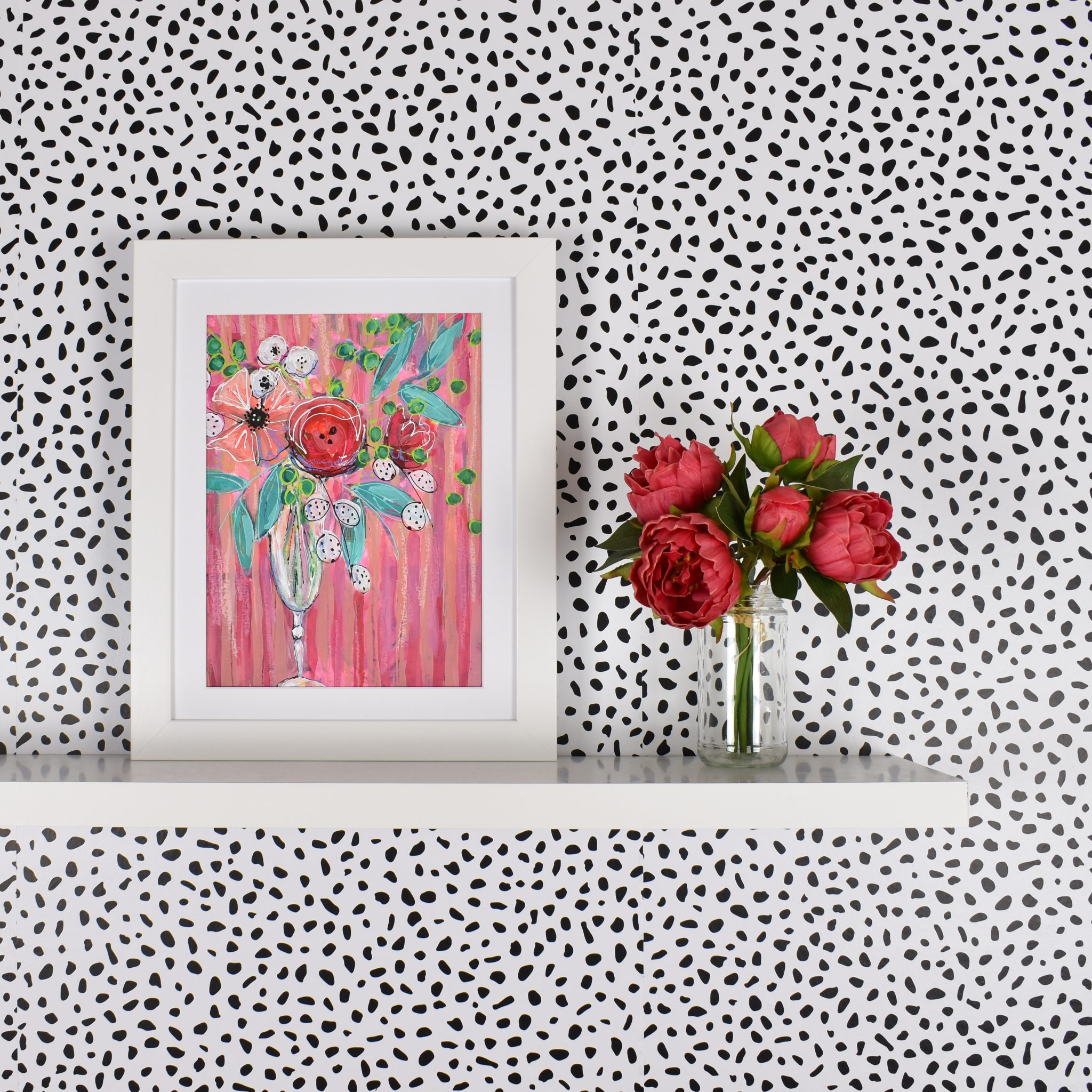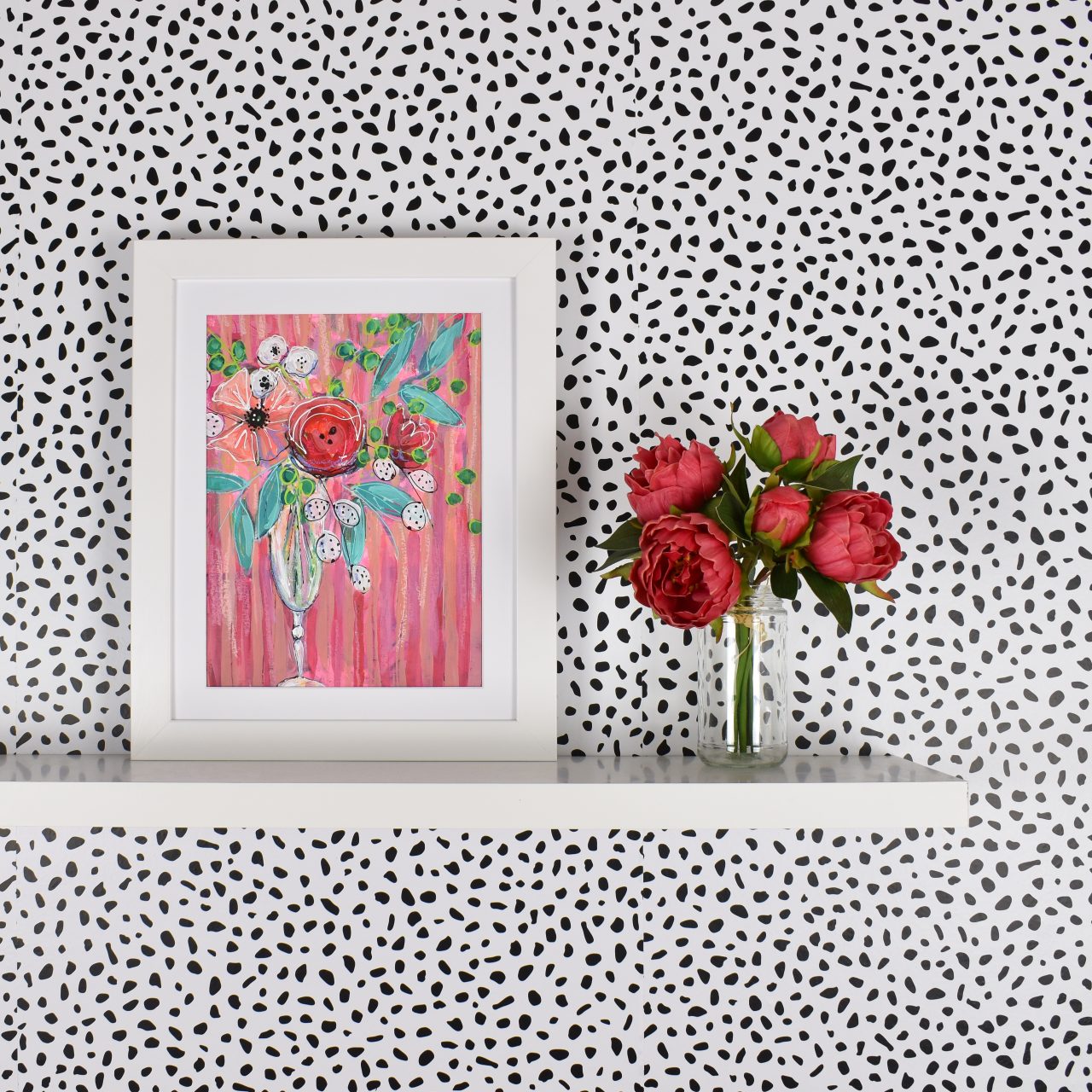 The first thing you'll notice when browsing most 2020 color trends for paint is that the hues are lighter. Well, actually the first thing you may notice is just how many shades of white and cream there are! And how creative the names can be. Gauzy White, Natural Linen, and Cavern Clay all sound awesome, but when you're comparing two-inch sample cards they can start to look very similar.
Even paint colors with some actual color have a lighter feel. Instead of a royal blue, there's Waterfall, Aviary, and Open Air. Hunter green has been replaced with Lime Granita, Oh Pistachio, and Bonsai Tint. Even deep reds have given way to Begonia, Living Coral, and Rosey Outlook.
Then there are things like warm or cool colors, mass tone, and undertone, and color temperature to consider. What is the natural/artificial lighting available? Will the size of the room make a difference? Fortunately, these and a lot of other information is available on just about every paint manufacturer's website. Their tips and tricks can steer you in the right direction. And although we're not painting experts, we think what's most important is you take advantage of the sample size paints and try it out in several locations in the room to see how it works for the entire room. It will be money well spent.
Find Your Art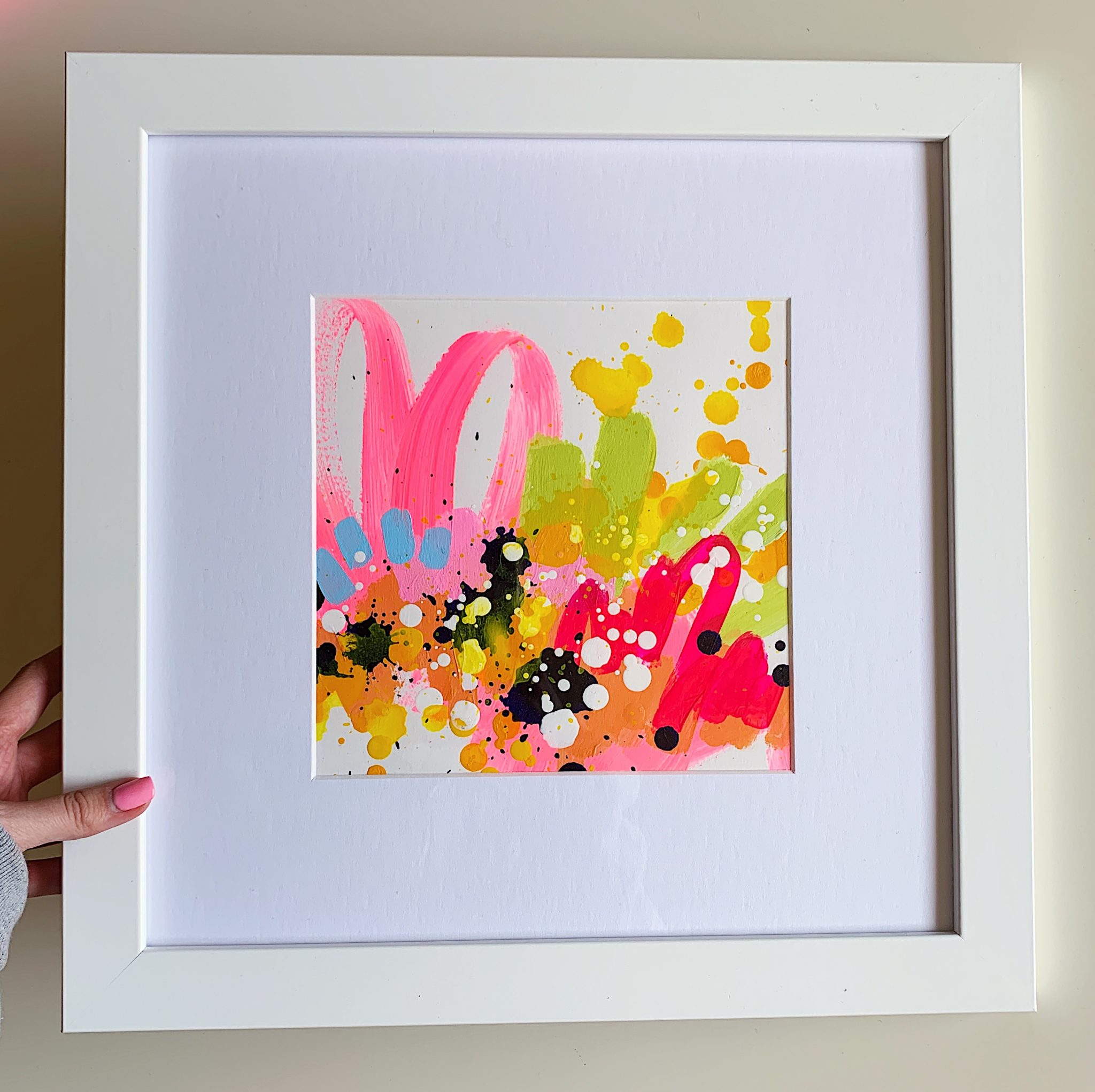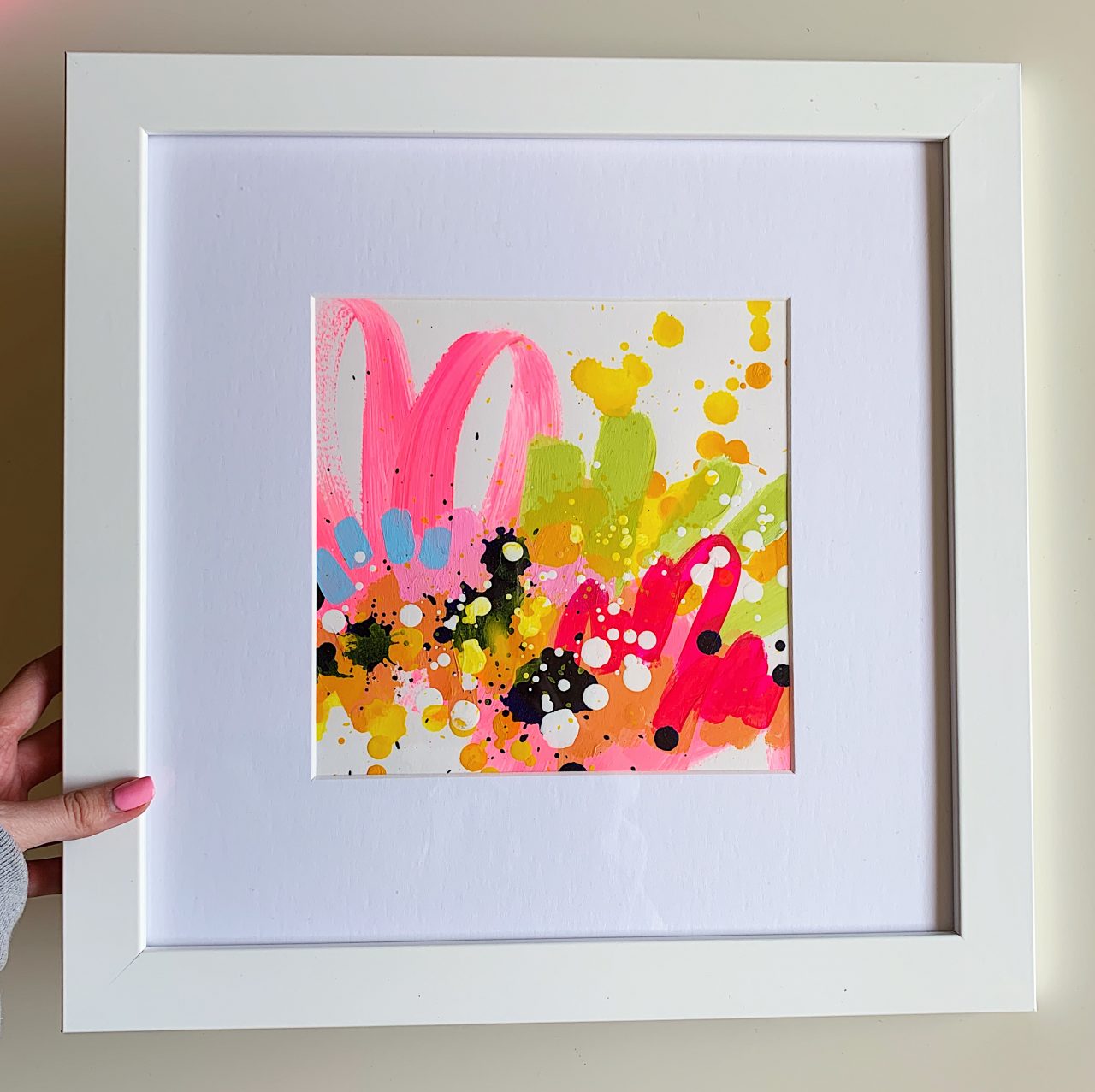 Once you've chosen your new paint (and finished painting!) you can move onto finding the artwork that will complement your new space. The exciting news is that these lighter wall colors make the perfect backdrop for colorful art. This can be the colors in the art itself, the frame and/or matboard you choose, or a combination of both. Of course, if you already has the perfect piece, you can always start with that and use it to help you determine your wall color! In that case, go back to step one!
Maybe that piece is a masterpiece your child created and you want to frame it for posterity. It could be a bold painting you spotted at Home Goods that you had to have (but the frame needs a little tweaking.) Or you were inspired by a piece you saw on our feature on Colleen Williamson's art. If you don't already have artwork in mind, think of your new walls as a blank canvass and browse through Unsplash for a colorful photo that you can upload for free and we will print for you with our top-of-the-line equipment and insert into your custom frame where it will arrive on your doorstep ready to be hung.
But we're getting ahead of ourselves. So, you've found the perfect tint for your walls and the bold statement art to put on it. Here's where we come in. Time to frame…..
Design Your Frame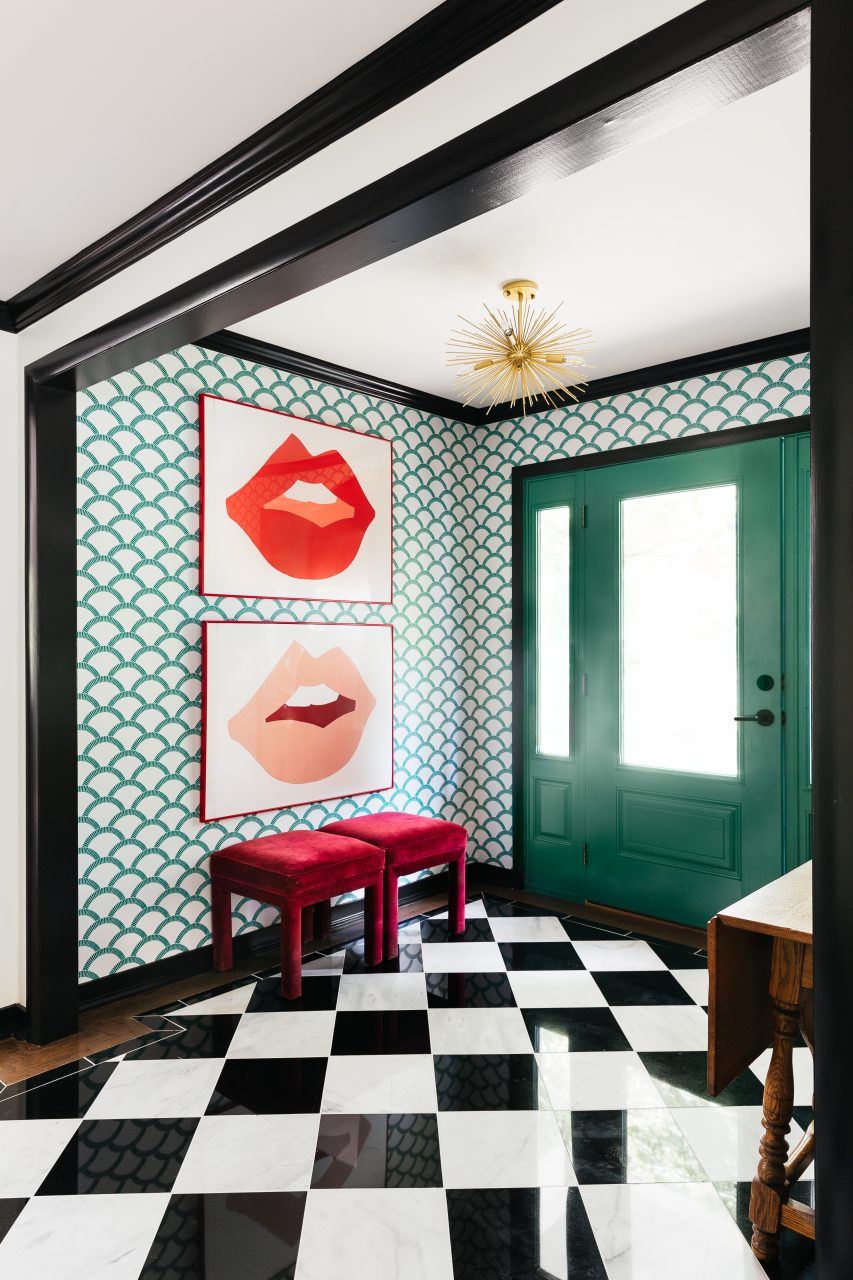 Whatever the case may be, once you have found your piece, it's time to measure it. This is possibly the most important step in the design process because if your measurements are off for your picture, the measurements for your frame and matboards will be off too. But don't worry. We have a guide for you to measure your art to make sure it is as precise as possible, and if you are at all unsure, don't hesitate to reach out to us — we would love to help you!
As we mentioned, if you downloaded your art online or have a digital photograph, you can simply just upload the photo to our site and we will print it for you. You will still need to measure your space to make sure that your frame will fit, but you have a little more range with the size. Don't worry, we always look at the quality of your picture before printing, so if we see that the size you have chosen might distort the photo a little, we will reach out to you first!
Now comes the fun part of designing your frame! It's easy with our four-step process (hence our name, Frame It Easy) Because your wall color is muted and your artwork is bold, this is where you can let your creative side go wild! We have both metals and woods, so this again is all a personal preference, but you can use your furnishings to help in this decision. If you are hanging your art in your bedroom, match the dark brown of your bed frame to our Dayton frame in Cocoa. If you are planning to hang your art in your kitchen, try our Ashford frame in Gloss Silver to match your appliances. The possibilities are endless. However, if you need a little help, we have a post in our Learning Center to guide you so that your decor will flow seamlessly together.
Next, you choose a matboard, which is a decorative accent that serves to enhance the look of your piece. On Frame It Easy you have three options when it comes to matboards, no matting, single matting, or double matting. Since your art piece is already colorful, you could opt for just a white matboard and let the artwork do all the talking. Or, for an added twist, look for a less predominant color in your piece and use it for the outer mat. And if you really want to go big, add a second mat and second color to make a really bold statement.
Final Thoughts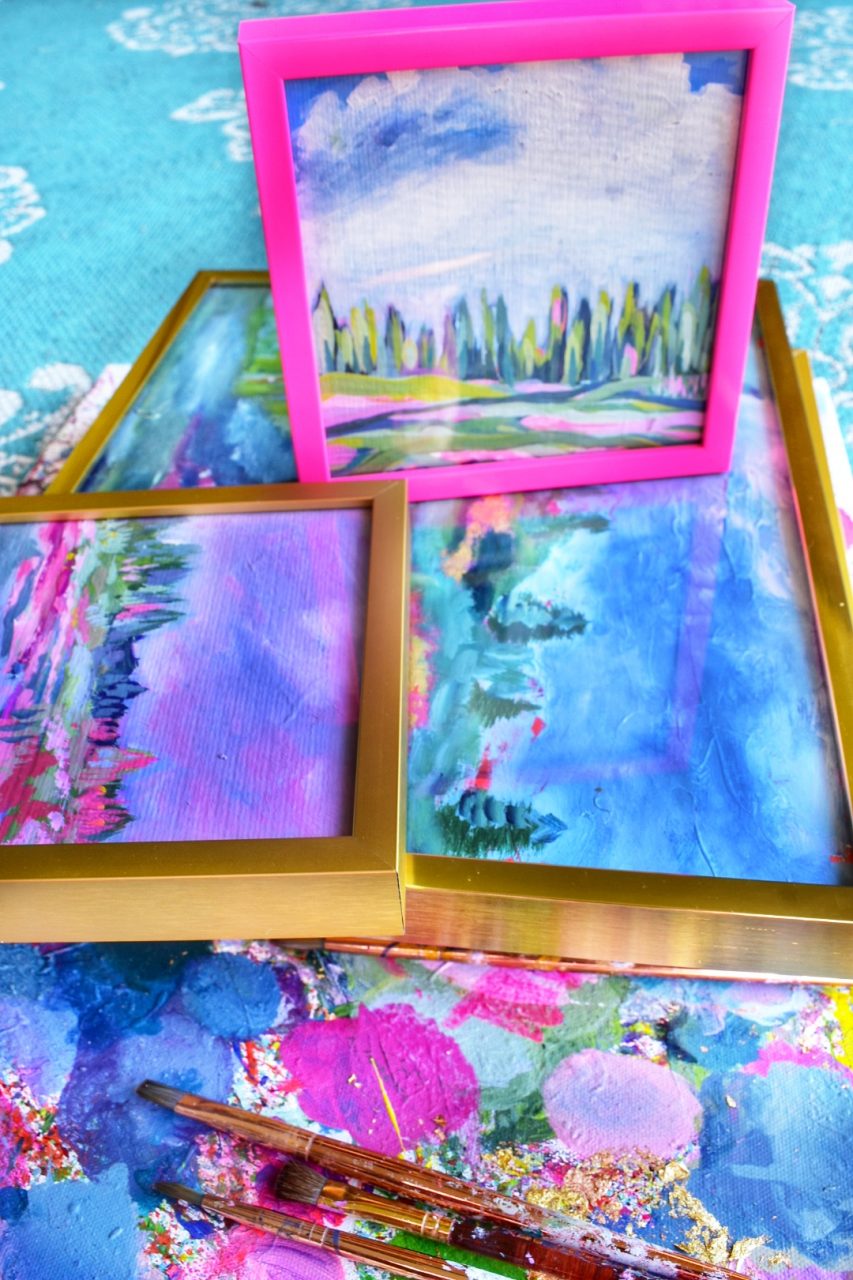 Sometimes a pop of color can really brighten our mood, and we hope we've inspired you to frame something colorful. Whether you have a piece in mind, or you are now on a mission to find one, experiment with our frame designer and see what adding some color can bring to your surroundings.
If you do frame something colorful, don't forget to send photos to brighten our day as well!