Minimalist home decor is exactly what it sounds like. Clean lines, neutral color palettes, and simple finishes to your decor. Minimalist home decor started in the 1950s as an art movement and follows the "less is more" concept.
At Frame It Easy you know our philosophy on custom framing is that there are no rules, really…if you love it, go for it. We say the same thing about decorating. So if the minimalist home decor trend appeals to you, give it a try. While you look for decor pieces and inspiration to create a minimalist style in your home, keep the words simple and functional in mind. But remember, "less is more" doesn't mean boring, especially not in home decor!
While you may think you are limited with what you can do with a minimalist home decor style, it definitely doesn't have to be! So let's explore some ways to bring minimalist style into your home. And along the way, we'll share some of our favorite artwork along with frame styles we offer that will complement the modern look of every room in your home.
Minimalist Décor Kitchen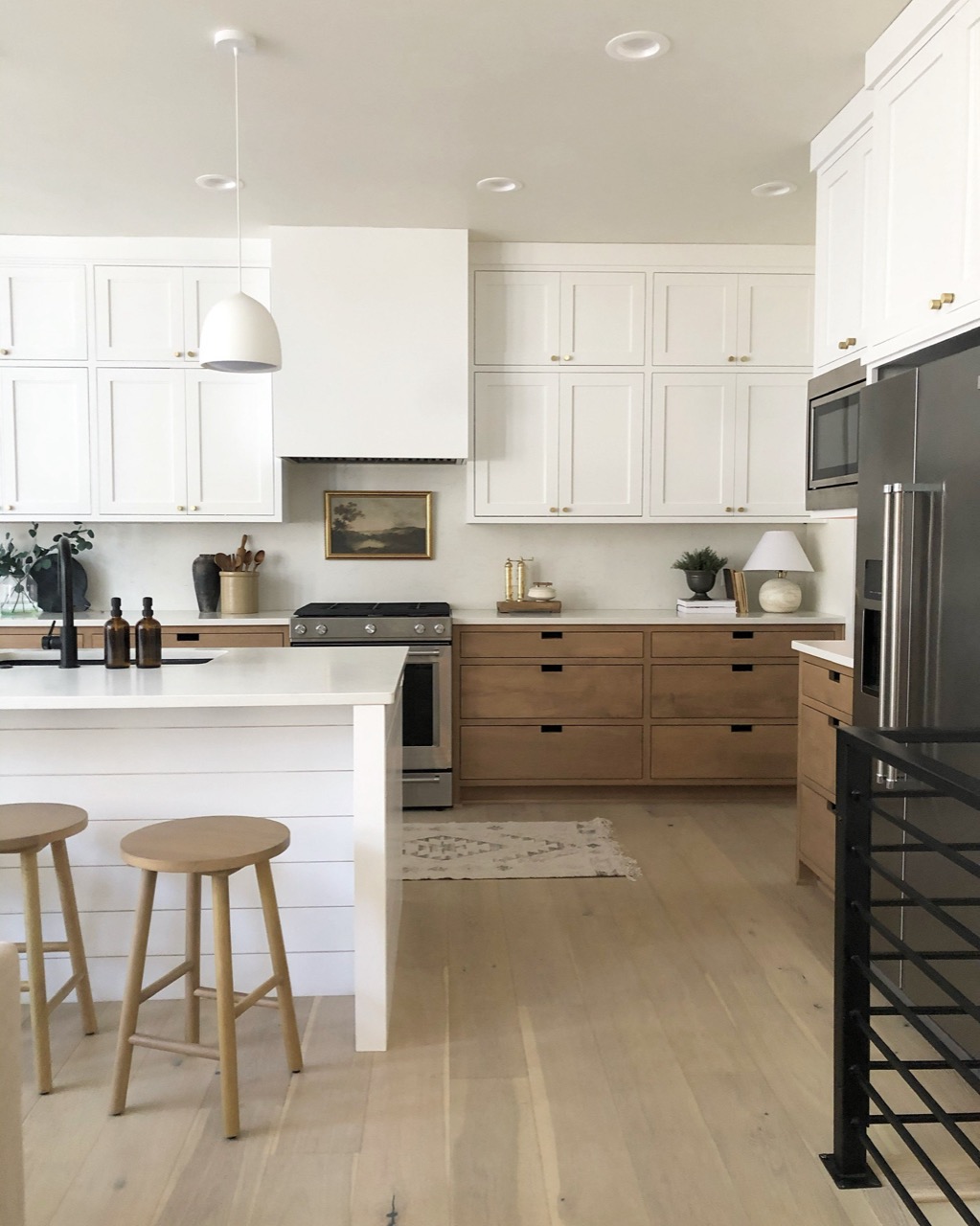 When creating a minimalist decor kitchen, you want to be able to incorporate all the necessary appliances while still sticking to the aesthetic of a minimalist style. You and your family probably spend a ton of time in your kitchen, cooking, baking, and eating, so you want to make sure it is comfortable while still being sleek. White countertops and cabinets are clean and simple while the nude accent colors warm up your space. Only keep the necessities like utensils and hand soap on your countertops to keep your space clutter-free. The shiplap kitchen island gives the room some dimension without distracting or throwing things out of order.
Minimalist Décor Living Room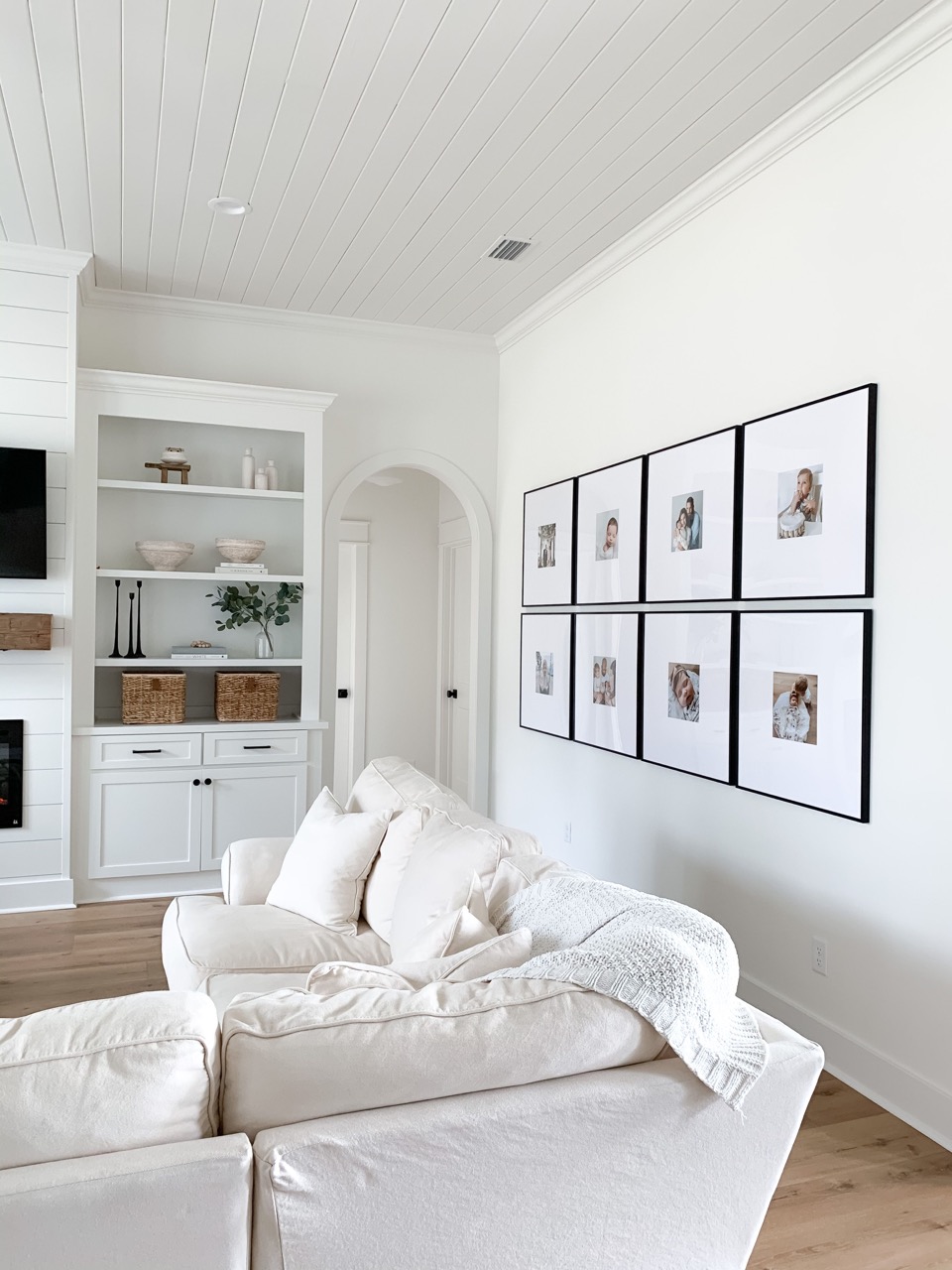 The color white will be a big theme throughout this post. The simplicity of the color makes your room seem more open and well, simple — which is exactly what we're going for with this decor style. Your living room is probably often used when entertaining guests. This makes it the perfect place to display all your great family photos. Adding large matboards around your photos can instantly change up the look of your photo. Our Ashford frames in Satin Black give a formal look to keep the simplicity of your room.
Minimalist Décor Bedroom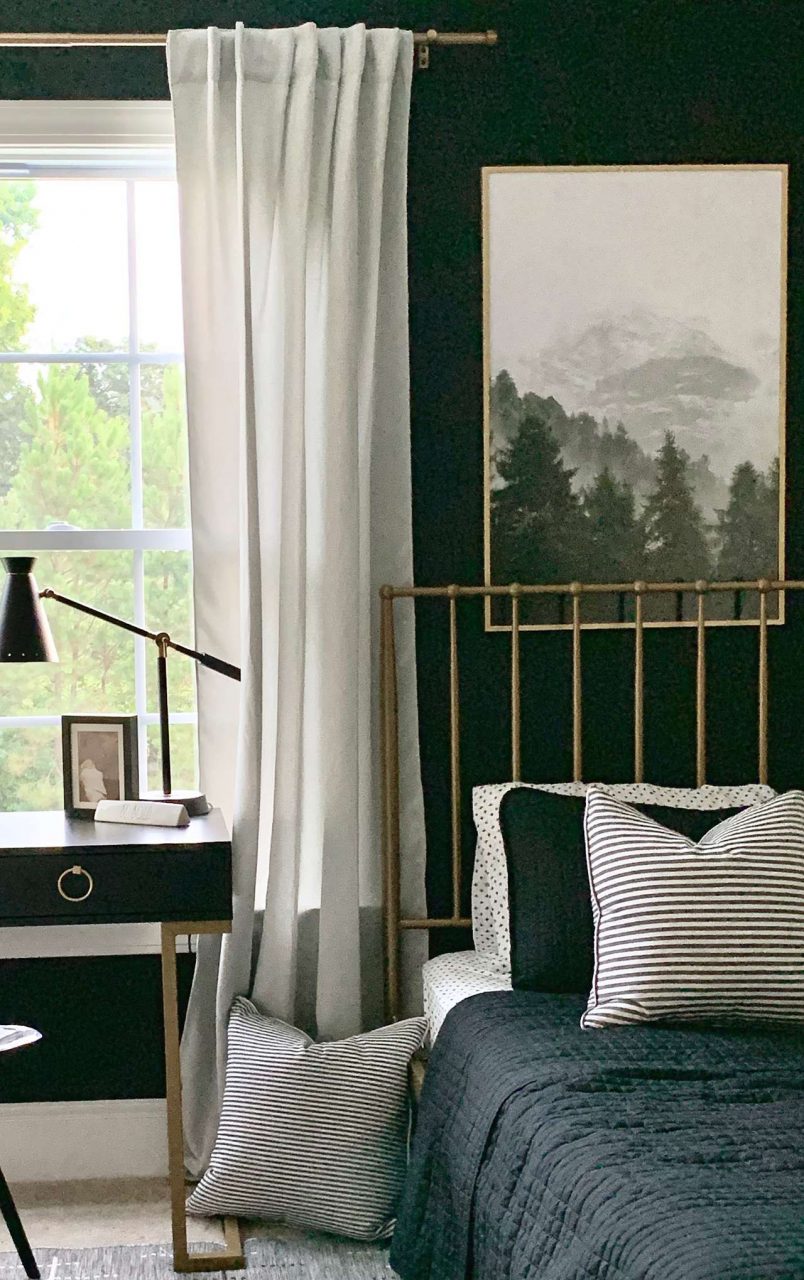 When designing your bedroom, you want to create a calming space to relax in. While bright, neutral colors are usually the go-to colors in the minimalistic decor, it's never a bad idea to add a dark color for an extra pop. With the rest of your minimalistic home being bright and airy colors, try something different with your bedroom! The dark green walls in this bedroom add a sense of coziness against the simplistic decor. The addition of our Ashford frame style in Satin Gold frames adds a wonderful focal point. Using dark colors may seem to make your space appear smaller, so consider adding a large floor mirror to open the space up a bit more.
Minimalist Décor Bathroom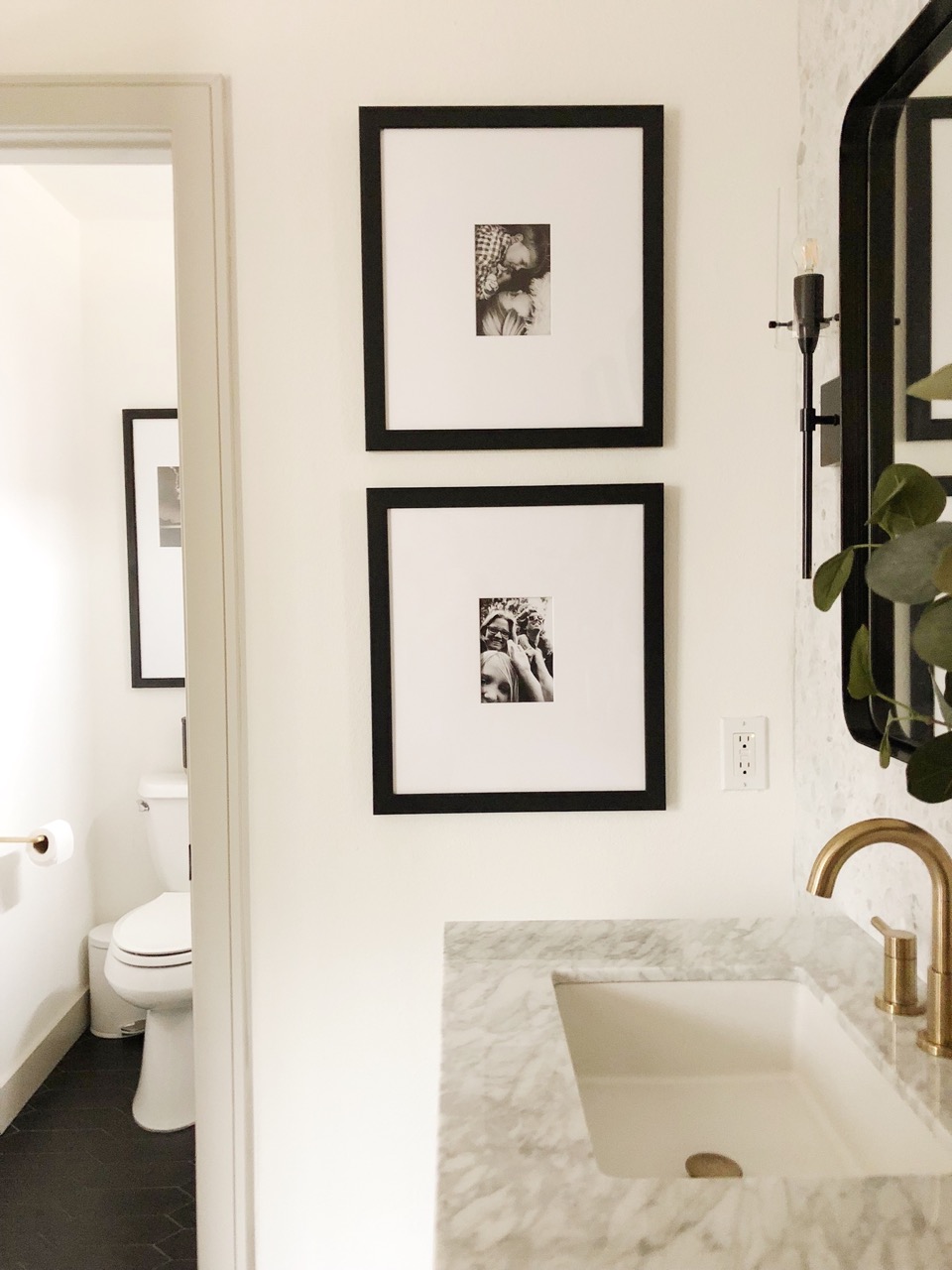 When decorating your bathroom to fit the minimalist decor style, try to switch out your decor pieces for pieces that double as storage and functionality instead. Add a small white basket underneath your sink to hold all your bath towels, add a sleek glass jar on your countertop for toothbrushes, etc.
Add marble countertops for a simple, yet classy feel to the bathroom. The gold accents for the faucet and toilet paper holder add a luxurious feel while still staying clean and simplistic. Again, use large white matboards for your black and white framed photos for a more contemporary design. Our Derby frame style in Black adds the perfect dimension to this photo without distracting or taking away.
Final Thoughts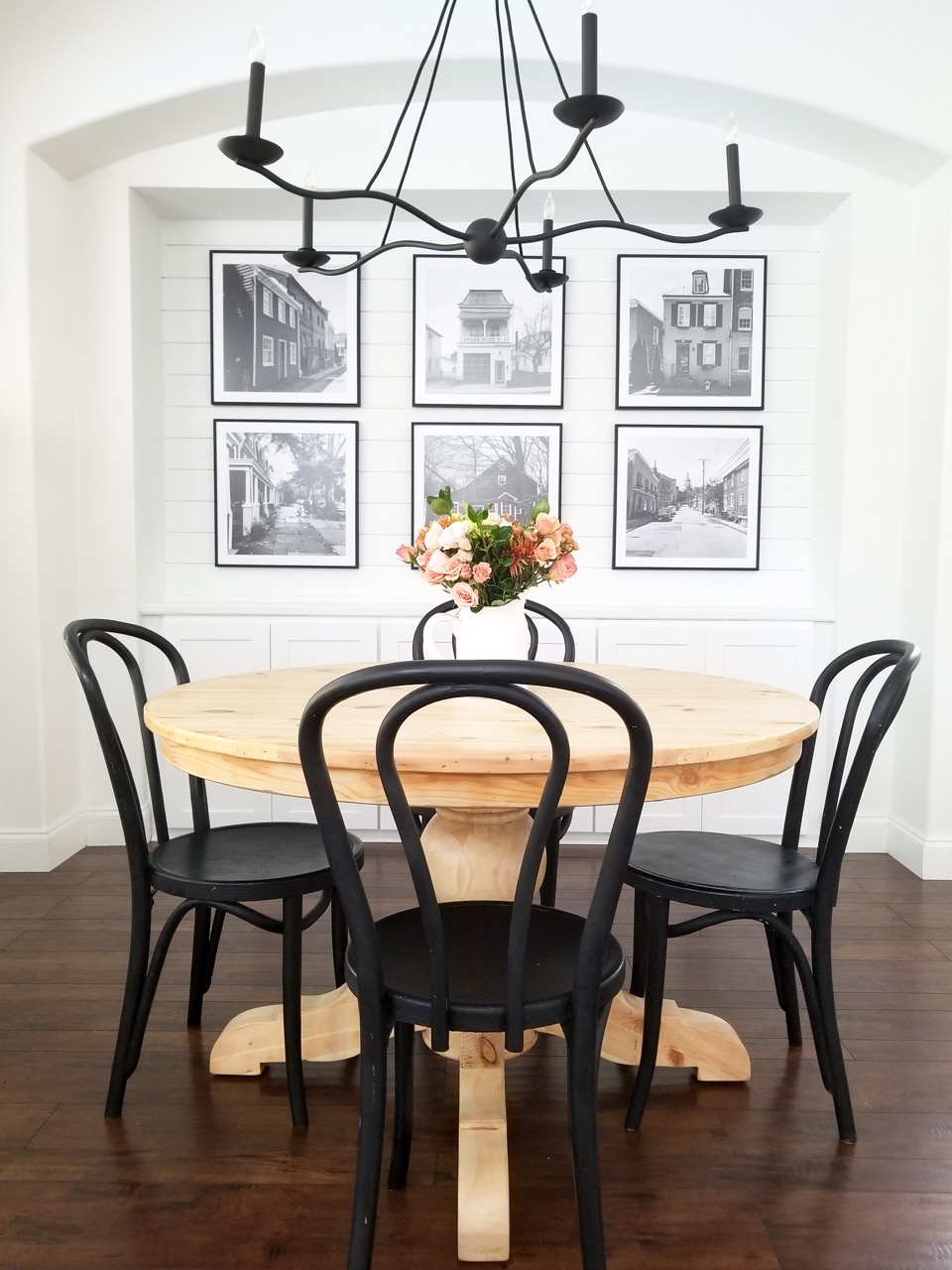 We hope we inspired you enough to create your dream minimalistic-style home. Remember, try to find pieces that will serve a functional purpose. Minimalistic decor should be simple and clean, but that by no means has to be boring!
If you took any of our suggestions, be sure to share a photo with us on social media. If you have any suggestions of your own, be sure to share those with us too so we can add them to our list! We can't wait to see what you create.