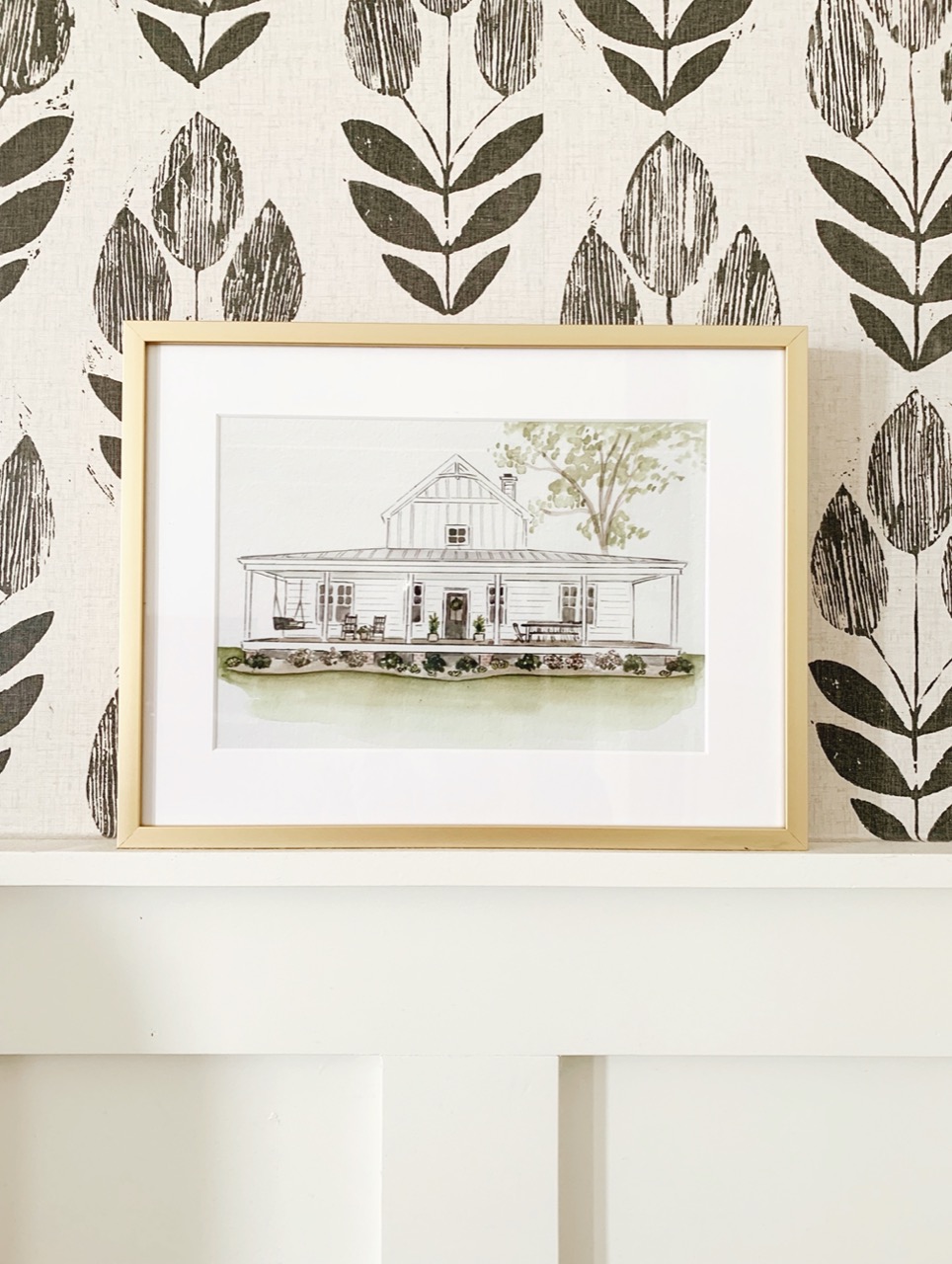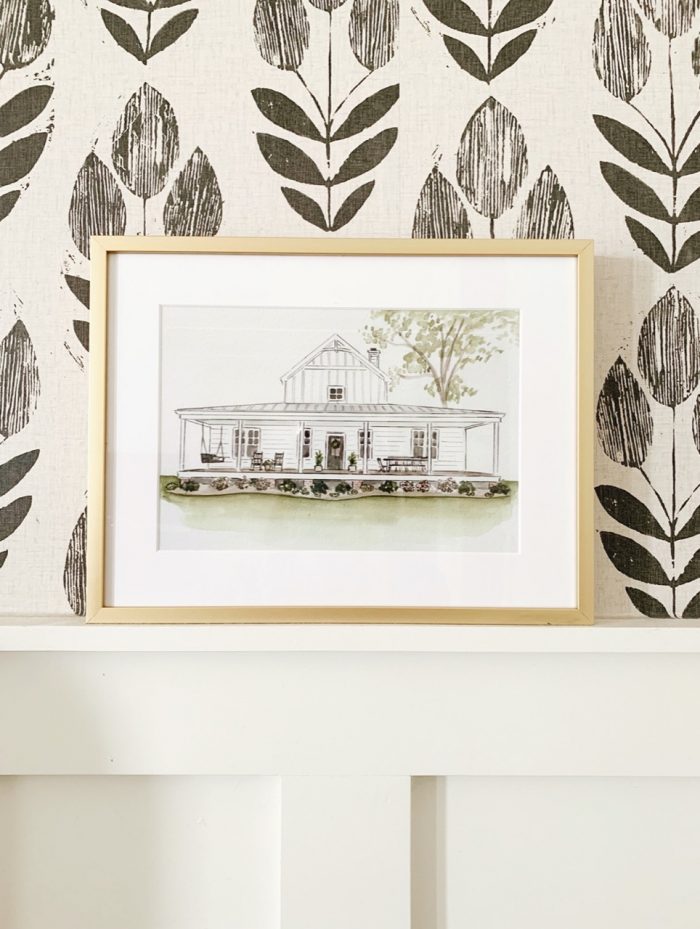 Your style is not limited to the clothes you wear, the way you are most productive at work, or the music you like to listen to. Your personal interior design style says just as much about you (or maybe more) as your favorite footwear or your preferred music genre. And while some design styles may be familiar to you (Contemporary, Traditional, Rustic) others maybe not so much (Industrial, Bohemian, Scandinavian).
So whether you just purchased a new home or you're looking to update your current space, you probably already have a good sense of what works best for your lifestyle. Or maybe you don't, and it seems like a daunting task to decide on a style that best fits you and your home. Whichever category you fit into, it never hurts to get more information before you make decisions. And that is why we are here to help! In the coming weeks we are going to be sharing different interior design styles, giving you a bit of the vibe each has, and hopefully give you some inspiration as you go about designing your space.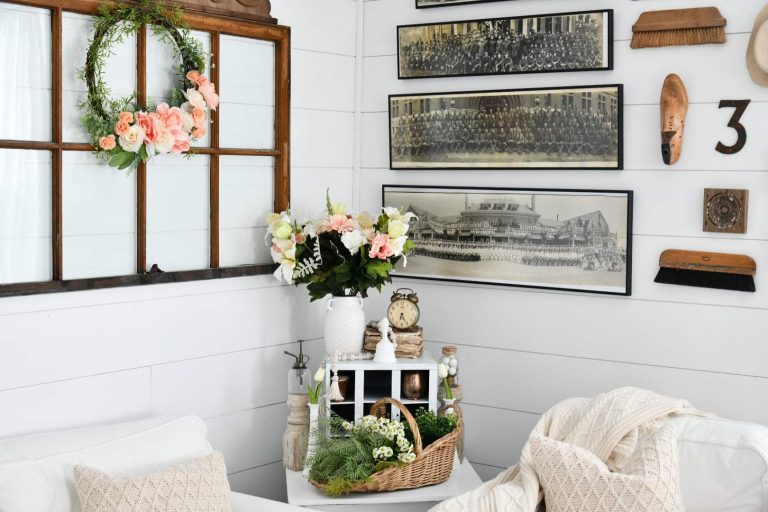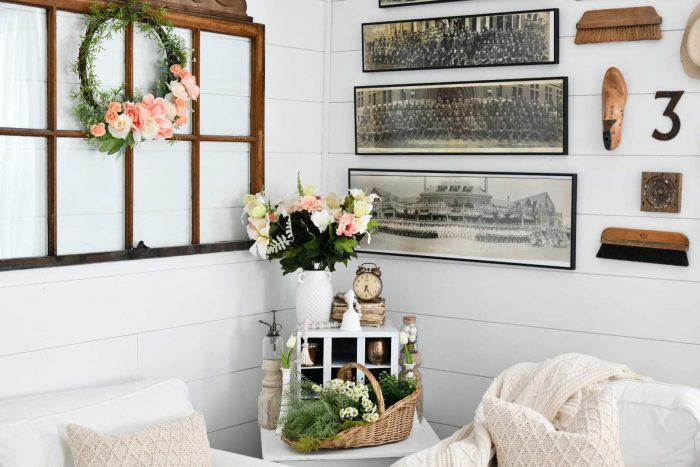 We're starting this series with Farmhouse decor. Maybe you know it as Country, Rustic, or Colonial, but today's farmhouse style is mixed with a little savvy and a lot of chic! Think less antique and more charm. And as you will see, Farmhouse decor can work in any room of the house: living room, kitchen, bedroom, even the bathroom!
One of the features we like about farmhouse style is the use of practical items. While you may choose items for their look, they also serve a purpose. A vintage milk can strategically placed by the door makes an awesome umbrella holder. Your grandmother's armoire can serve as an entertainment center. And sure, there are plenty of places to buy furniture and fixtures that look old, but why not use the real thing and go easy on your wallet too. Head to a local antique shop or flea market for some awesome finds, repurpose chairs, baskets, tables, and other accessories from your parents' basement, or check out your town's recycling center. Many open up to the public a few times a year and can be a treasure trove of items that just need a little TLC.
At Frame It Easy you know our philosophy on custom framing is that there are no rules….if you love it, go for it. And we feel the same way about decorating. So if some elements of Farmhouse decorating appeal to you, don't feel the need to commit to the look completely. Sometimes less is more. So while a barn door might be used to separate your bedroom from the master bath or an old milk pitcher is your go-to vase, don't feel the need to make every item you own "rustic" or "country." With little touches you can get the Farmhouse look without going over the top. 
Now let's explore some ways to bring the Farmhouse look into your space.
Kitchen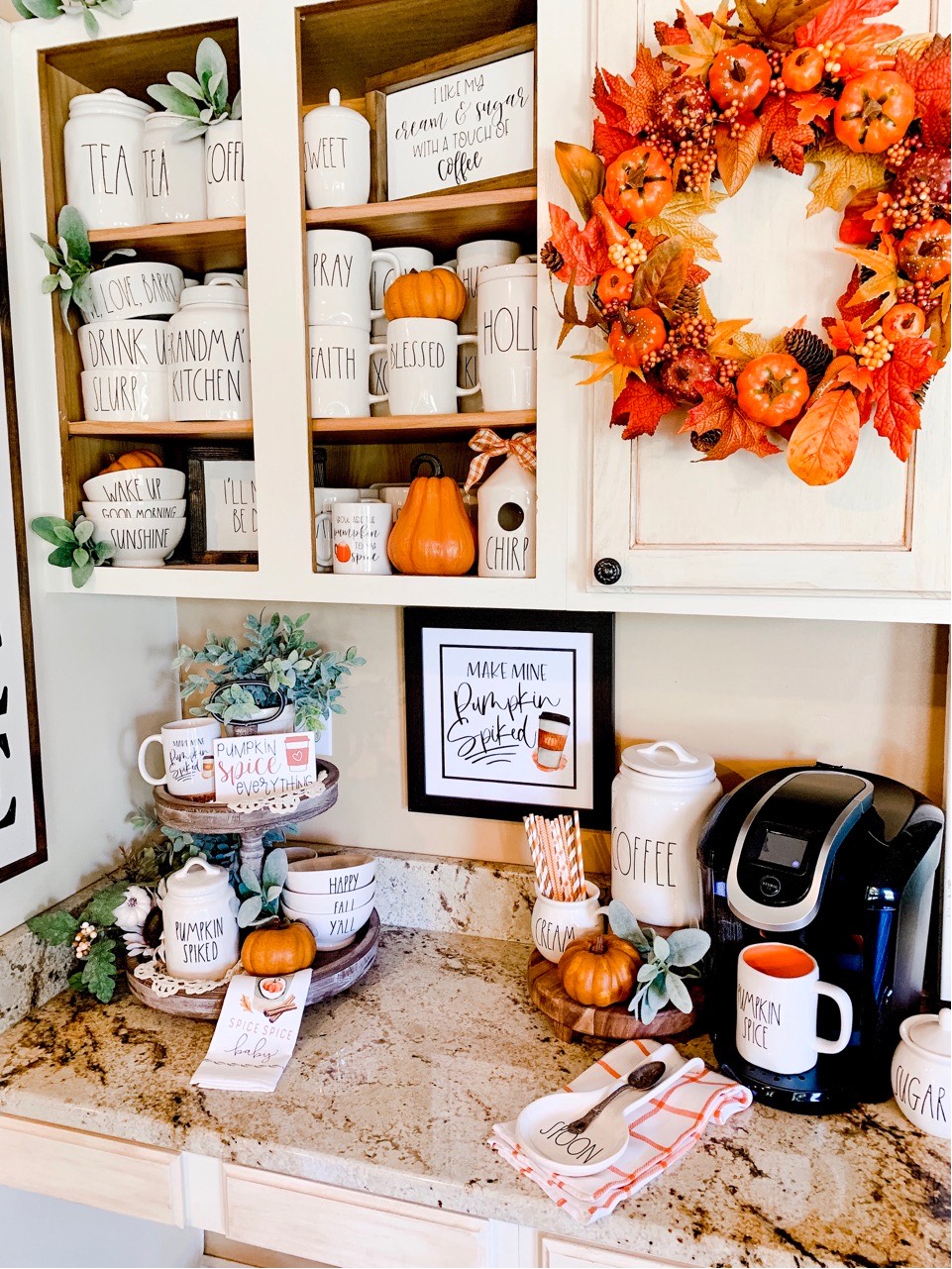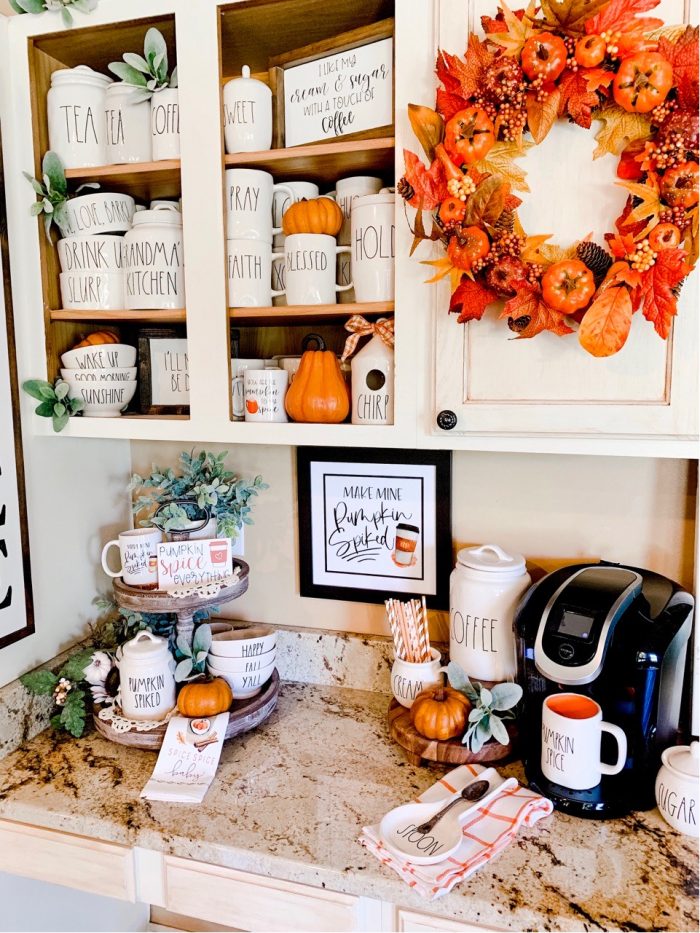 If you only had one piece in your kitchen that sets the tone for authentic farmhouse style it would be the kitchen sink. A large farmhouse sink is one that sits directly at the front on the counter and is much deeper than traditional sinks. A custom (and pricey) purchase a few years ago, that can now be easily found at places like Home Depot and Lowe's at a more reasonable cost. It's still an investment, but it's a timeless trend and with the variety of materials and finishes available you are sure to find the perfect one for you.
If you have an island in the middle of your kitchen, consider adding a large pot holder hanging from the ceiling. This is a great way to free up limited cabinet space, keep your pots and pans within easy reach, and add to the farmhouse feel of your kitchen. The kitchen might not be the first place you think of when adding framed artwork around your home but it's an inexpensive way to add a farmhouse vibe into your space. Frame an old family recipe in your grandmother's handwriting, some black and white photos of family members, or a traditional quote that inspires you. Our wood frames in Derby and Dayton come in a variety of colors to choose from.
Living Room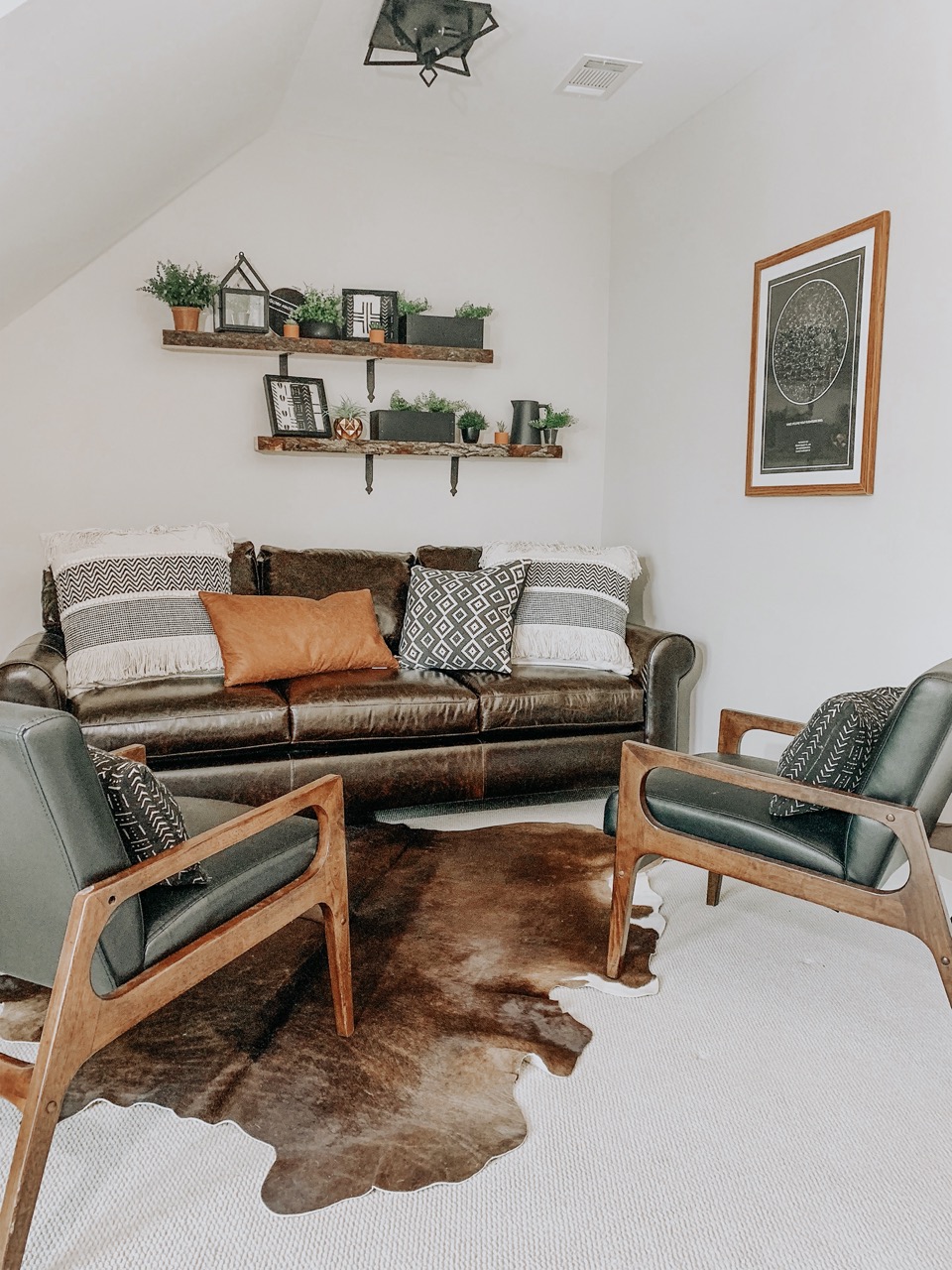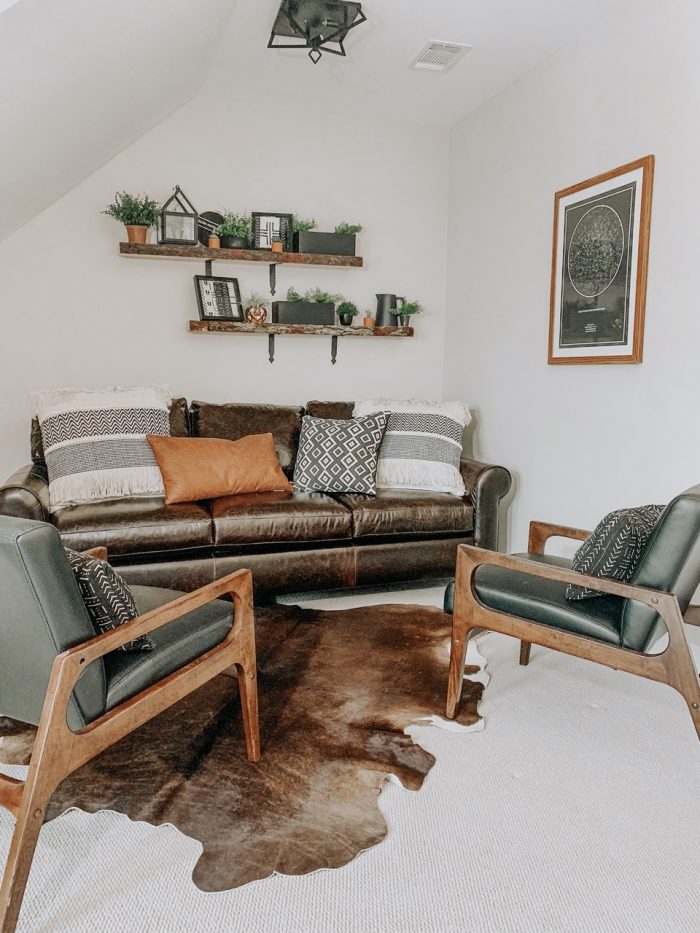 The key to creating the perfect farmhouse style living room is adding a few decor pieces while still making the space comfortable, homey and practical. As we mentioned, you can refurbish your grandmother's armoire for your entertainment center. Buffalo check pillows tossed around the room gives an instant country look while making your sofa and chairs more comfy. Refurbished pallet trays can hold food and drink.
Besides a flea market or Goodwill, check Facebook Marketplace for items that can help create your farmhouse decor. Give old wooden tables that have seen better days a new life. Check out YouTube videos on chalk painting. It helps give an aged, distressed look that's practically mistake-proof so you can get a rustic, worn look effortlessly.
If you've been to our Learning Center before, we're all about making a statement with your decor, and one of our favorite ways to make a statement is with a gallery wall. The living room is the ideal place for a gallery wall. Mix and match framed artwork and photos with an old clock, mirror, or farm tools and you have an eye-catching display.
Bedroom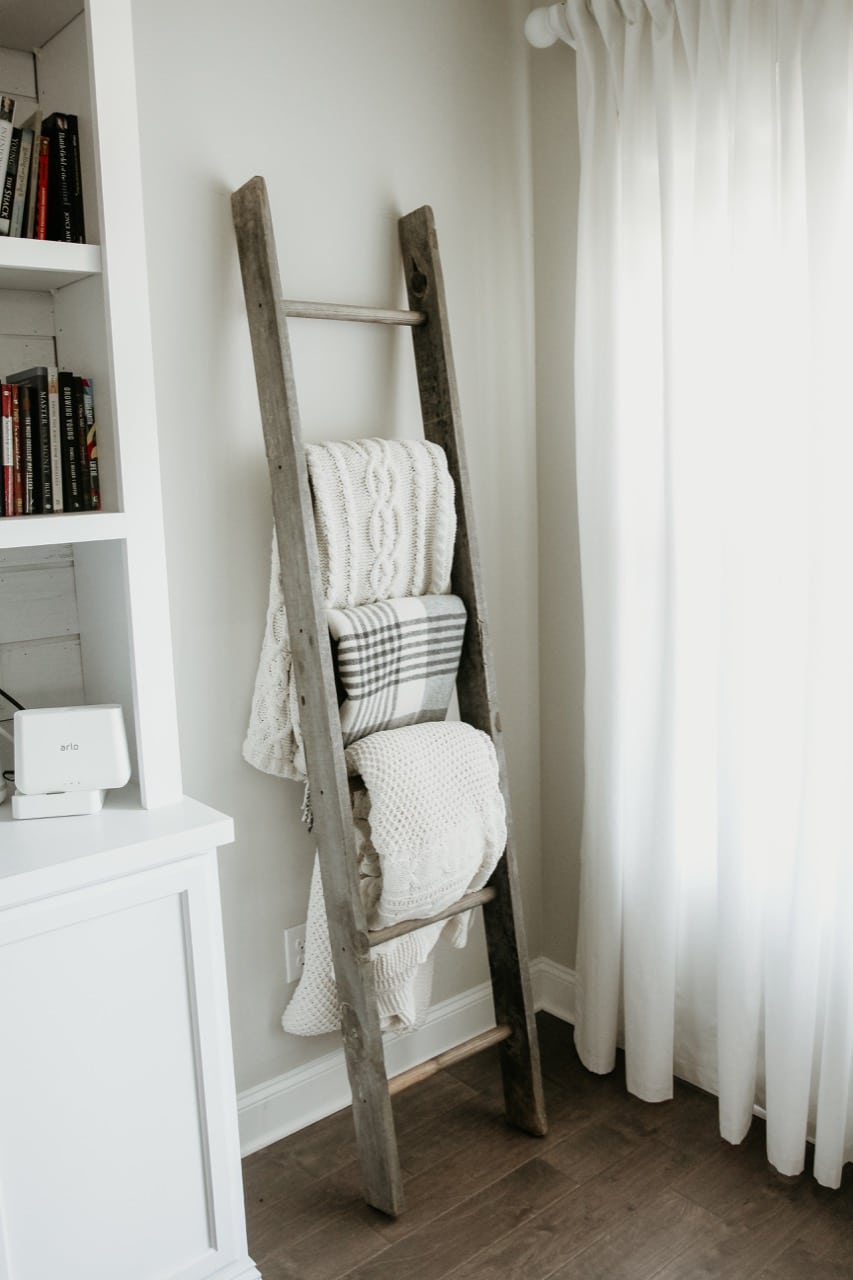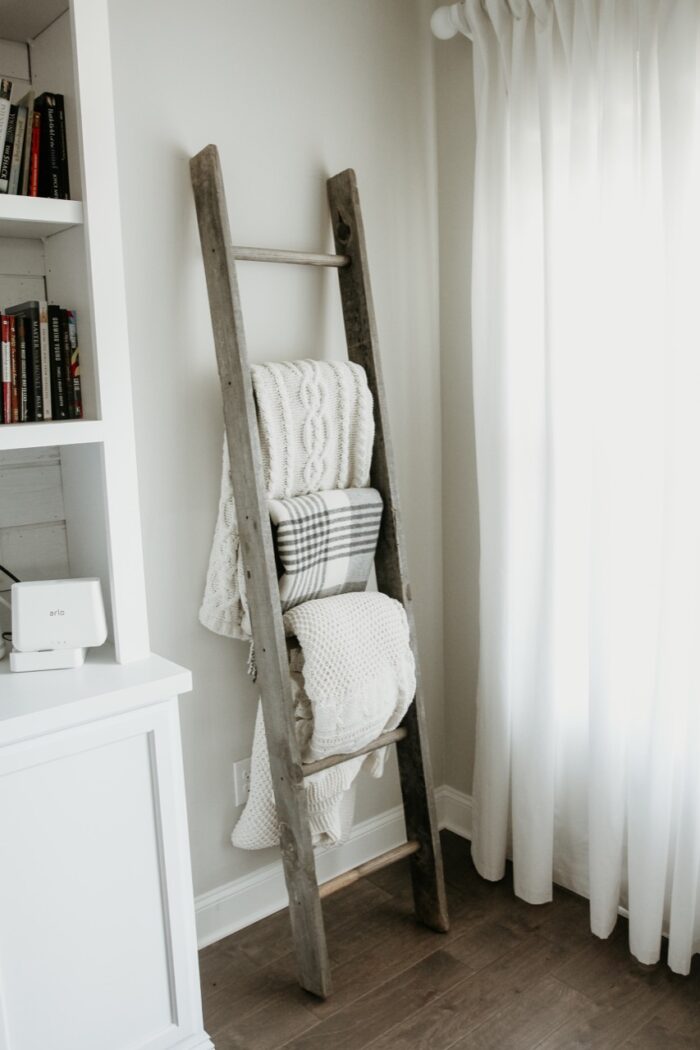 If you're going for a farmhouse style bedroom, try adding a shiplap wall behind your bed or TV wall to add some texture into your room. If you really want to be authentic, find places that sell reclaimed wood! Or you can go the complete opposite direction and use peel and stick (yes, that's really a thing.) Whatever your skill level, there's a shiplap wall in your future!
For an easy (and inexpensive) farmhouse decorating idea, lean an old ladder against the bedroom wall and use it to store your extra blankets. Search up "country curtains" to find tons of ideas that will transform your bedroom into a chic yet homey room while providing the privacy you need. We are also big fans of adding flowers to your space, and what better place than in the bedroom! Mason jars and milk bottles make great vases. Speaking of flowers, try adding plants to your framing decor. A vintage floral print or dried flowers can be framed to add just the right touch to your bedroom decor. With the tons of matboard colors, we have to choose from, you are sure to find one (or two) that will complement your bedspread!
Bathroom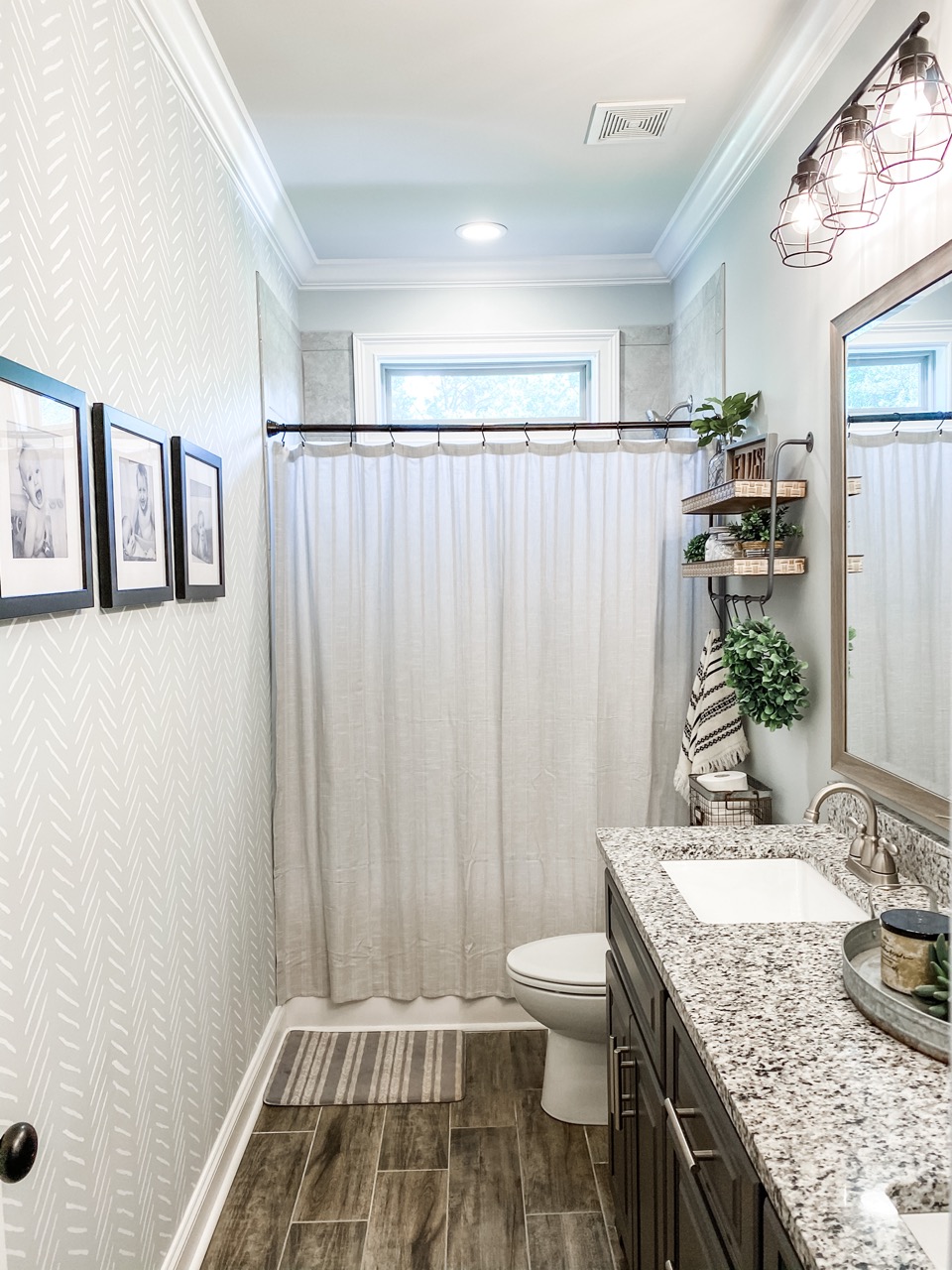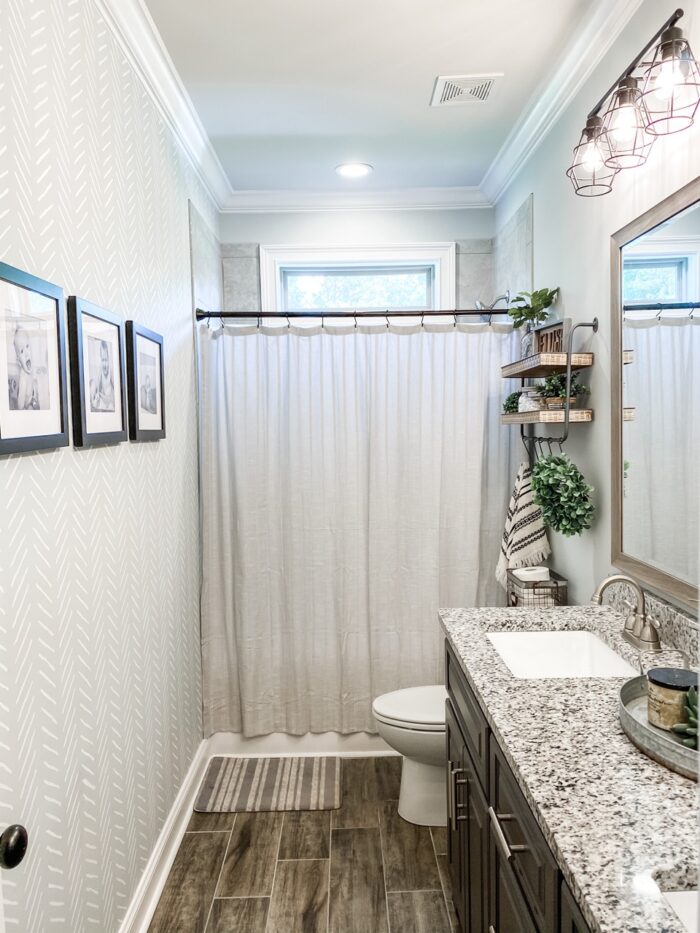 Bathroom make-overs can be expensive, so your budget will be a big factor in turning it "farmhouse", but that doesn't mean you can't make a few little changes until you're ready for the big overhaul. Anything wood can help transform your space into a more rustic area. A couple wood shelves over the toilet can do the trick. And of course don't forget to add a couple framed prints to those shelves!
Keep an eye out for pieces that can serve a practical purpose but still give your bathroom a country feel. A metal bin can hold toiletries. An antique mirror can be hung over the sink. Antlers can now be a cool hand towel holder. Think outside the box….little touches often speak volumes.
Final Thoughts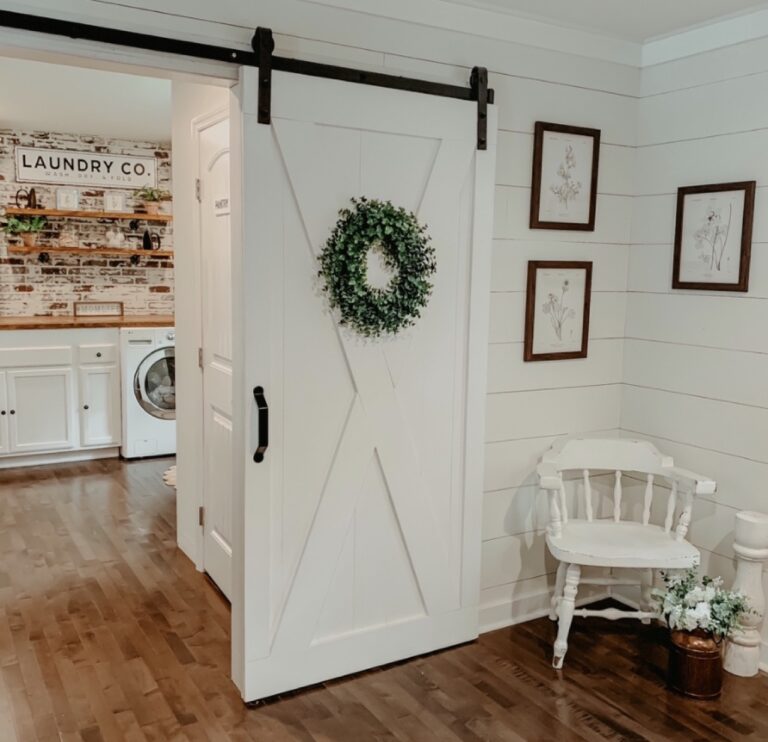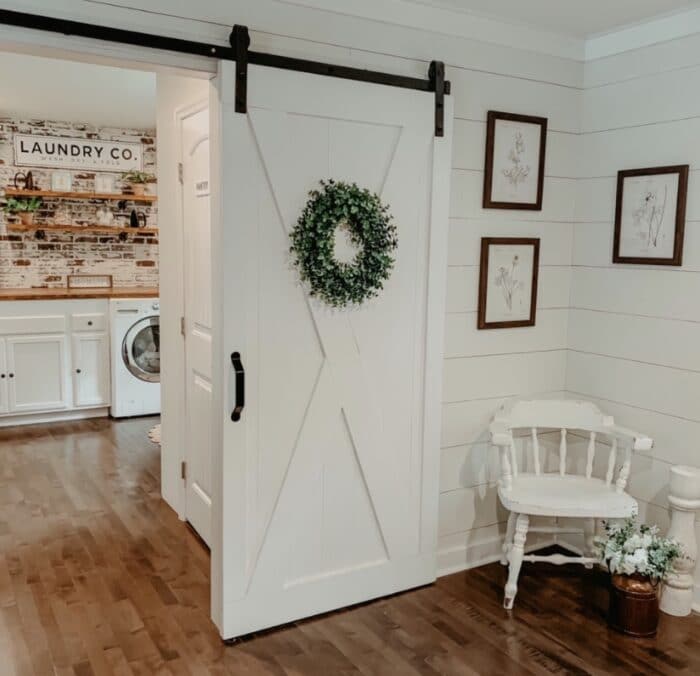 We hope we inspired you enough to create your dream farmhouse style home. Remember, try to find pieces that will serve as both decorative and useful. Farmhouse decor should be simple, understated, and functional.
If you took any of our suggestions, be sure to share a photo with us on social media. If you have any suggestions of your own, be sure to share those with us too so we can add it to our list! We can't wait to see what you create.
Next: Modern decor style.