There comes a time that you just want to restyle a room in your home. Here at Frame It Easy, we always say that it's your project and for you to have fun and be creative. There are no real rules to making your room look however you want it to. All that matters is your vision and your ability to carry out that vision. If you're like us, though, you have an active imagination, and you're always looking to either tweak something or even do a whole redo of a room. Indeed, the work of an enthusiastic decor hobbyist is never really over.
Redoing a whole room can be a big undertaking, though. It means removing all the decor and furniture and turning it into something completely new that feels like a whole different world. This is a great way to keep your home fresh.
But what are some things you need to think about when you're doing a decor overhaul to your room? What style do you want to go for? Do you want to create an entire gallery wall of family photos? What style frames do you want on your walls? What room are you remodeling? All these and more are things to consider.
Lucky for you, we will go over all of it in this post. Hopefully, by the end of it, you'll have a bit of a better idea as to what you want to do with your soon-to-be remodeled room, and you can enjoy it that much more once it's done.
DIY or Hire Professional Help?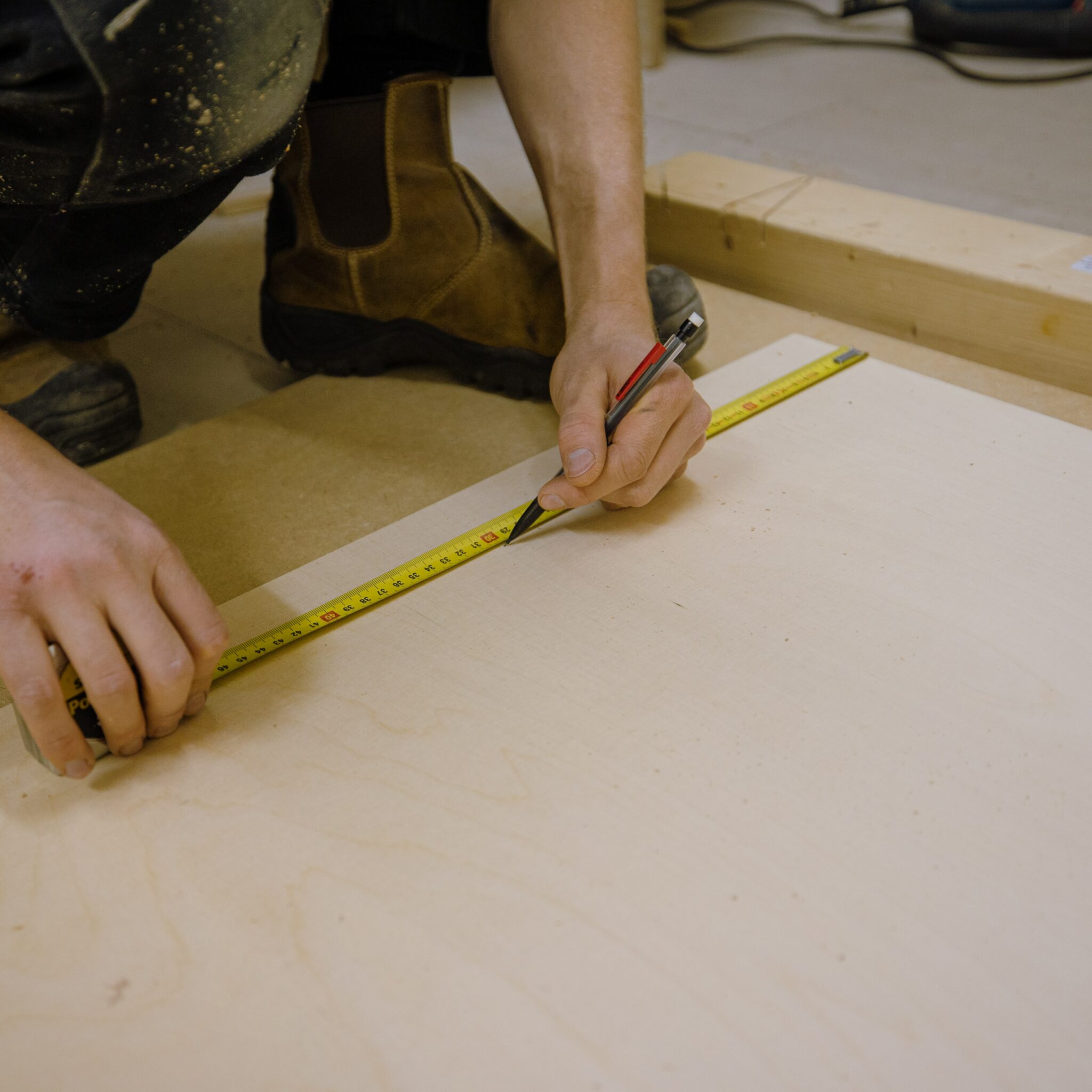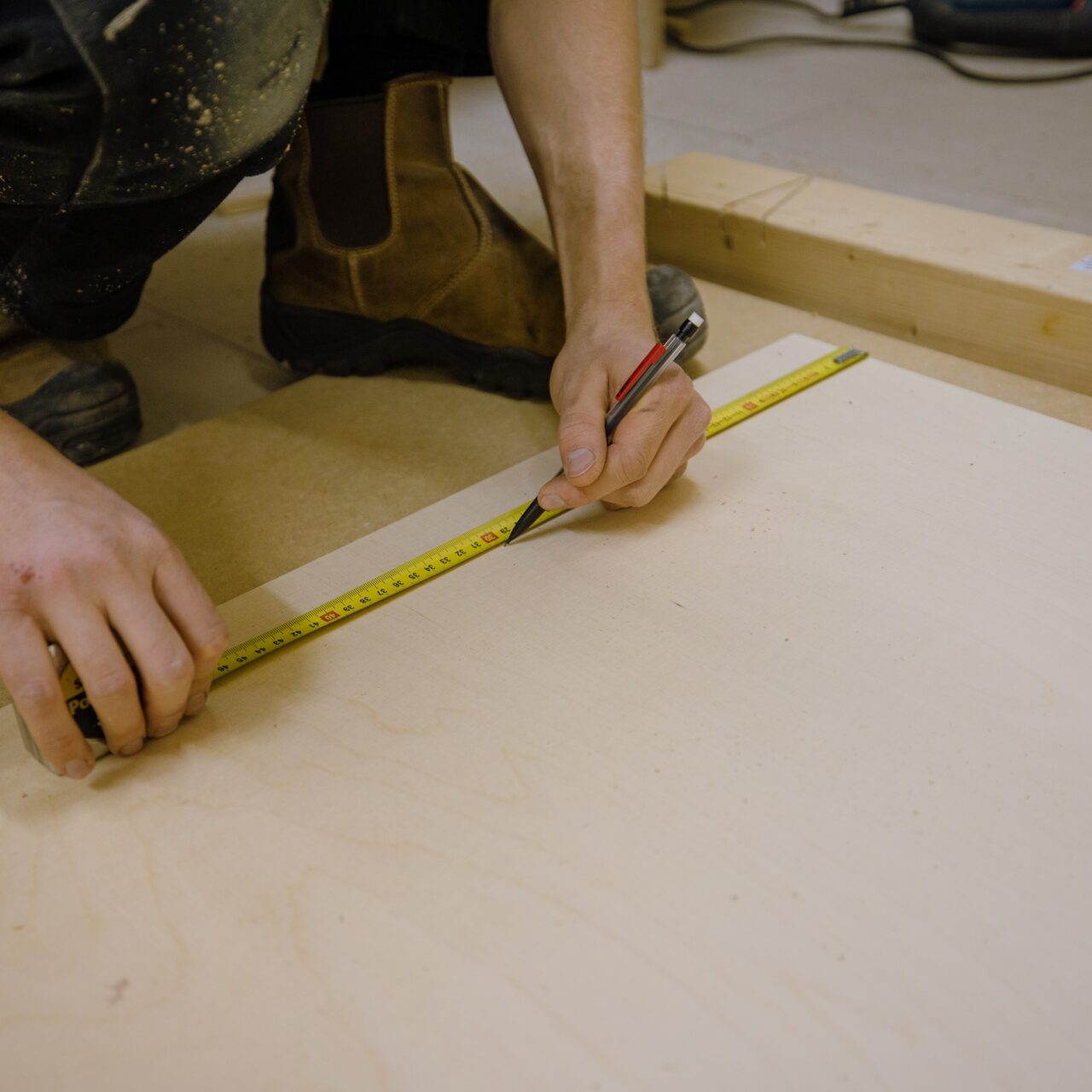 There are different levels of home remodeling. All results will look great in the end, in their own way, but some will definitely require more technical work than others. Yes, for the projects that just require the movement of furniture, a fresh coat of paint (or wallpaper!), and some new frames, you can probably handle that yourself. That said, if you want help, never feel bad about asking a professional. That's what they're there for!
If the project you want to do requires some overhaul, and you can afford it, it might not be a bad idea to hire a professional to help you out. An easy way to find a professional in your area is to use the website Houzz. Simply enter your zip code and fill out the short questionnaire about what you are looking to do with your home. A list will then be curated for you with different professionals in your area that will be able to fulfill your home renovation dreams.
Which Room In Your House Will You Be Restyling?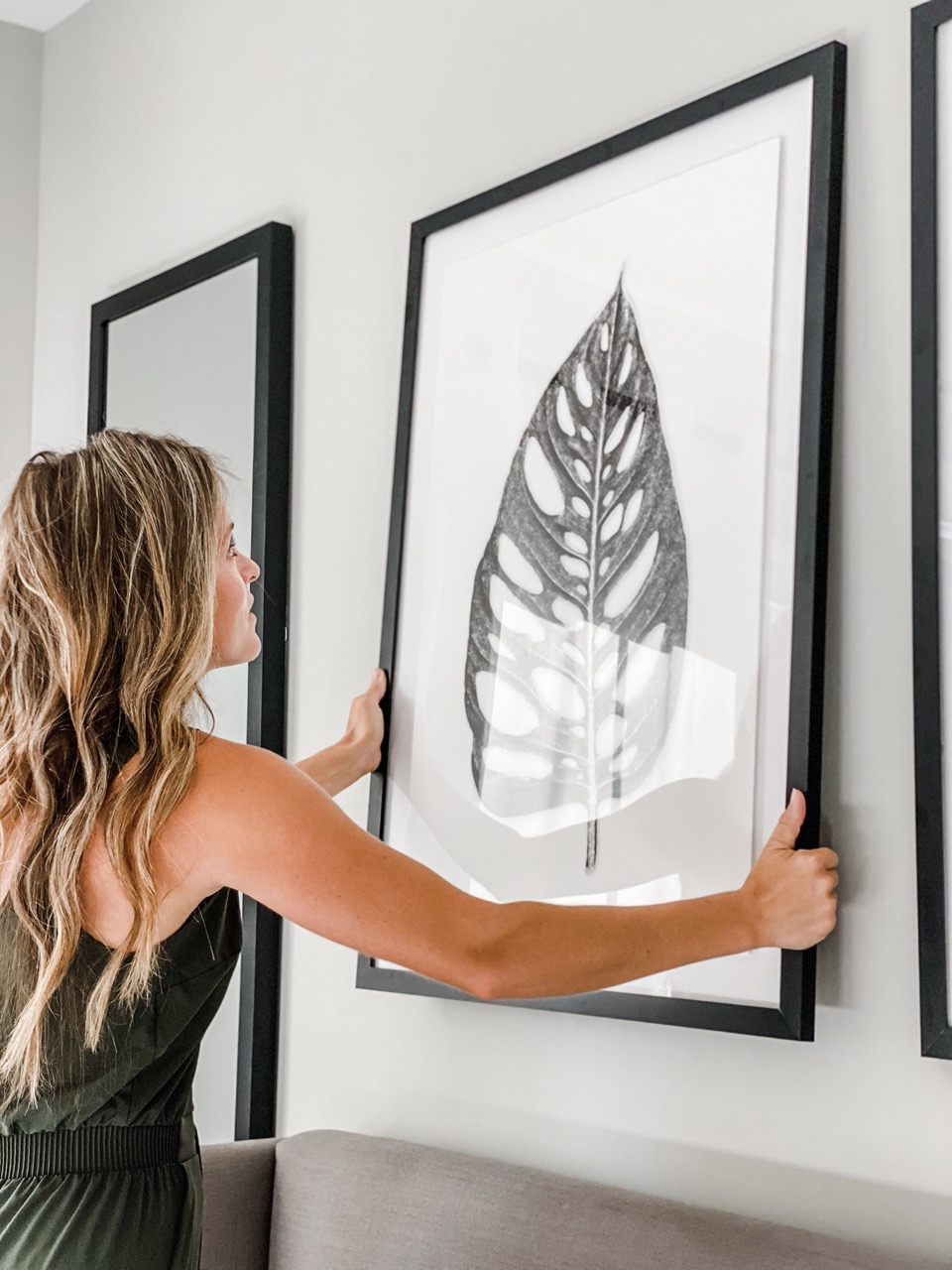 This might not seem that important, but it definitely is. Maybe not so much with decor (though that might come into play), but logistics. Some rooms, such as kitchens, bathrooms, etc. have pipes and such that go through them. This could mean some practical things that you should take into consideration. This is where professional help might be handy (no pun intended 😉). Of course, this all depends on how grand your vision is. If it's just some superficial changes like adding frames to your countertops or changing the hardware on your bathroom cabinets, it might not be necessary. Grand remodeling, however, might need some hired help.
Whether it's just a room or two, or your entire home, be sure to sit down and create a plan to start. This will make your restyling process easier in the end for you, and here at Frame It Easy, we're all about making things easier!
What Style Do You Want To Do?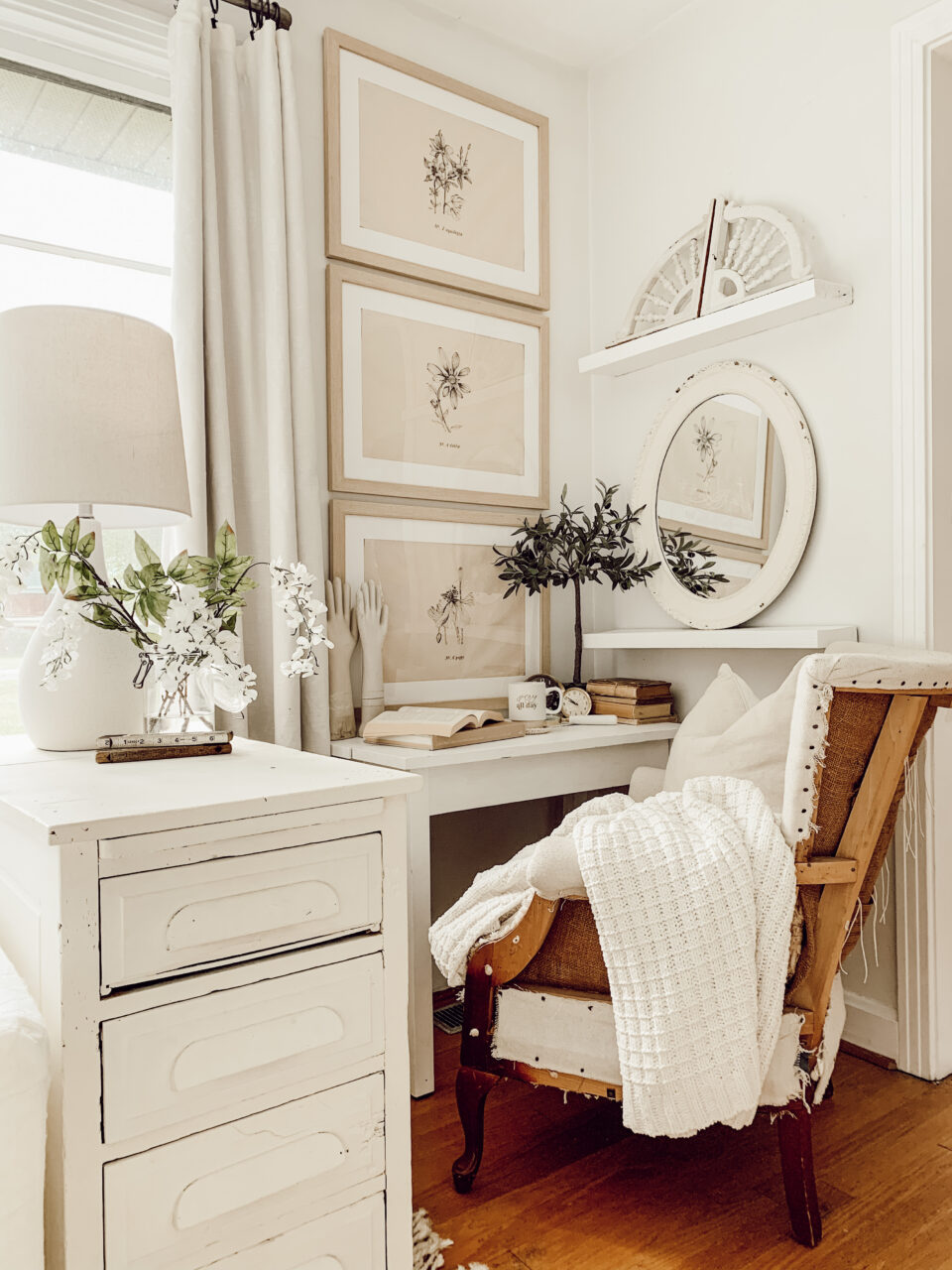 In the world of home decor, there are tons of different styles to choose from. With the internet being the unparalleled resource that it is, there's no doubt Instagram influencers, bloggers, and the like that talk about whatever style you're interested in doing in your room. That said, let's go over the main types of decor, just so you can get a better idea as to what you'd want to make your newly revamped room into.
If you want to know which style you should do, well, there really isn't a clear answer to that. It's your project. You should do what you think is best (remember our golden rule, after all)!
That said, there is sometimes comfort in numbers. If you are one such person that likes to be among the majority, there are lists of the most popular interior decor styles, broken down state by state. You could blend in with your neighbors, or stand out as much as you want. Regardless, knowing what's popular in your neck of the woods may not be a bad place to start.
One thing you'll notice going through these sections is that there is almost always some overlap between styles, so mix, match, and have fun. Want to do something a little bit rustic, but also boho? Go for it. Want to do something minimalistic, but modern? You can also do that. Or you can adhere rigidly to one style. There's really no limit to what you can do.
So let's go through some of the interior design styles you can choose from and hopefully you will find one that you love on this list.
Minimalistic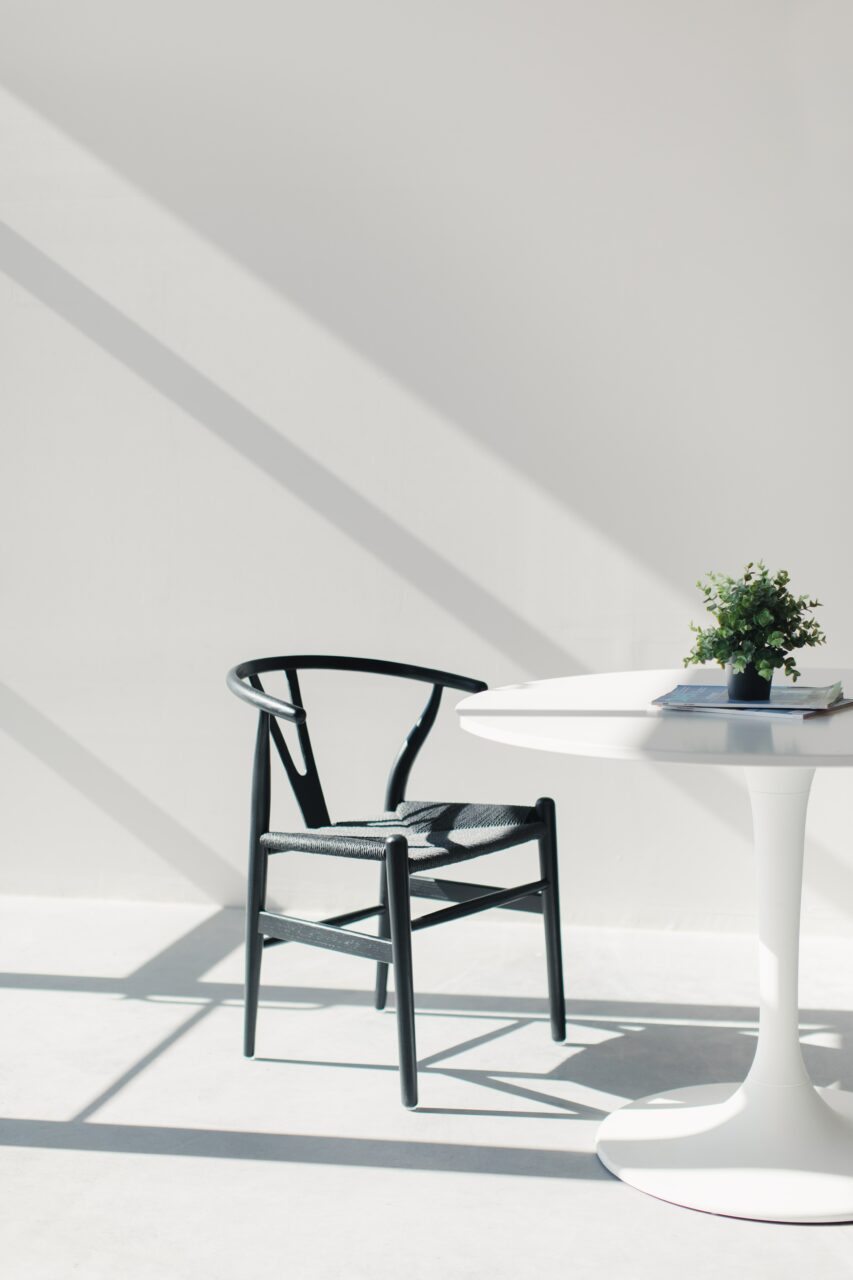 Want to do a lot with a little? Do you want to use minimal color palettes that might not be flashy, but will still stand out? The minimalistic decor style would be perfect for you. This allows the space you're living in to do as much of the work as possible. Less decor means a more breathable area. This can be great if you don't have a lot of stuff to put on the walls, or if you want the small things you have to do most of the work.
For this, you'd likely only want to hang one or two things on the wall. This means you would likely need a few picture frames. This is definitely the best option for remodeling and framing on a budget. If you're looking for some vibrant colors to add, it can be done in the form of artwork or the green of a plant. These can serve as great breaks from the off whites and neutral colors that will likely be the prominent fixtures in the room.
Apartment Therapy has some great inspirations on how to achieve this look, as well as some great variations on the style. In addition, Etsy has some great accessory and decor options for this style.
And if you want to look at a good Instagram page to get some basic inspiration, there's an account dedicated solely to showing minimalistic designs.
Farmhouse/Rustic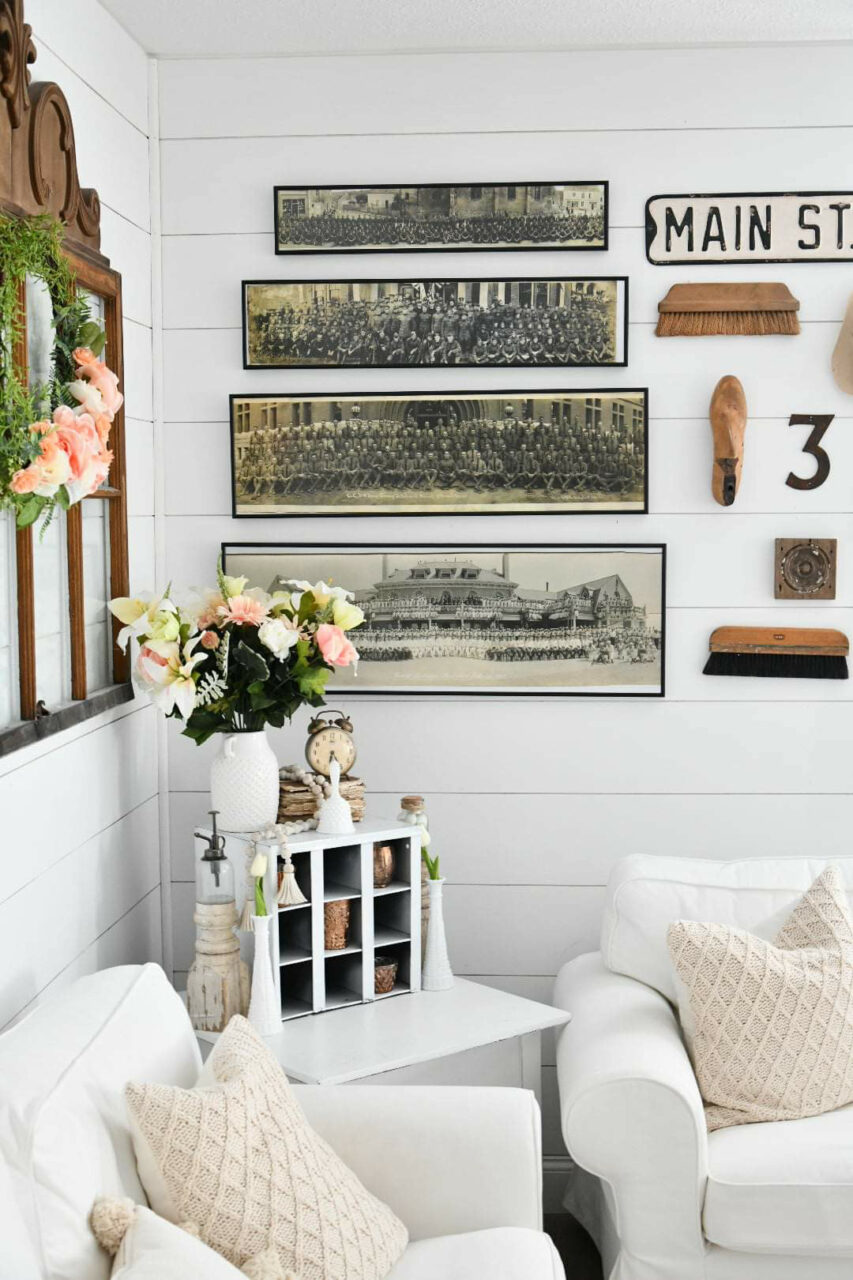 In recent years, there's been this push to reinvent the old, to not only embrace tradition but to give it a whole new look in modernity. This is where the farmhouse style comes into play. Sometimes this style can also be referred to as rustic. Either way, it's a great way to give your home that nineteenth-century feel.
There are some key aesthetics to this style, though. Primarily, the use of faded colors, natural woods, and lots of use of wicker baskets. These are all things that will make you feel like you're sitting in a nineteenth-century abode.
This can seem like an afterthought, but it's the little things that can really bring that whole look to the next level. Do you have things that need storage around the room? These could be electronic devices, pet toys, just about anything, really. If you have such items, put them in a wicker or straw basket! Have a ton of blankets that you want to display with easy access? Think about adding a blanket ladder to the corner of your room. These things would definitely help with that antique vibe you're going for.
Modern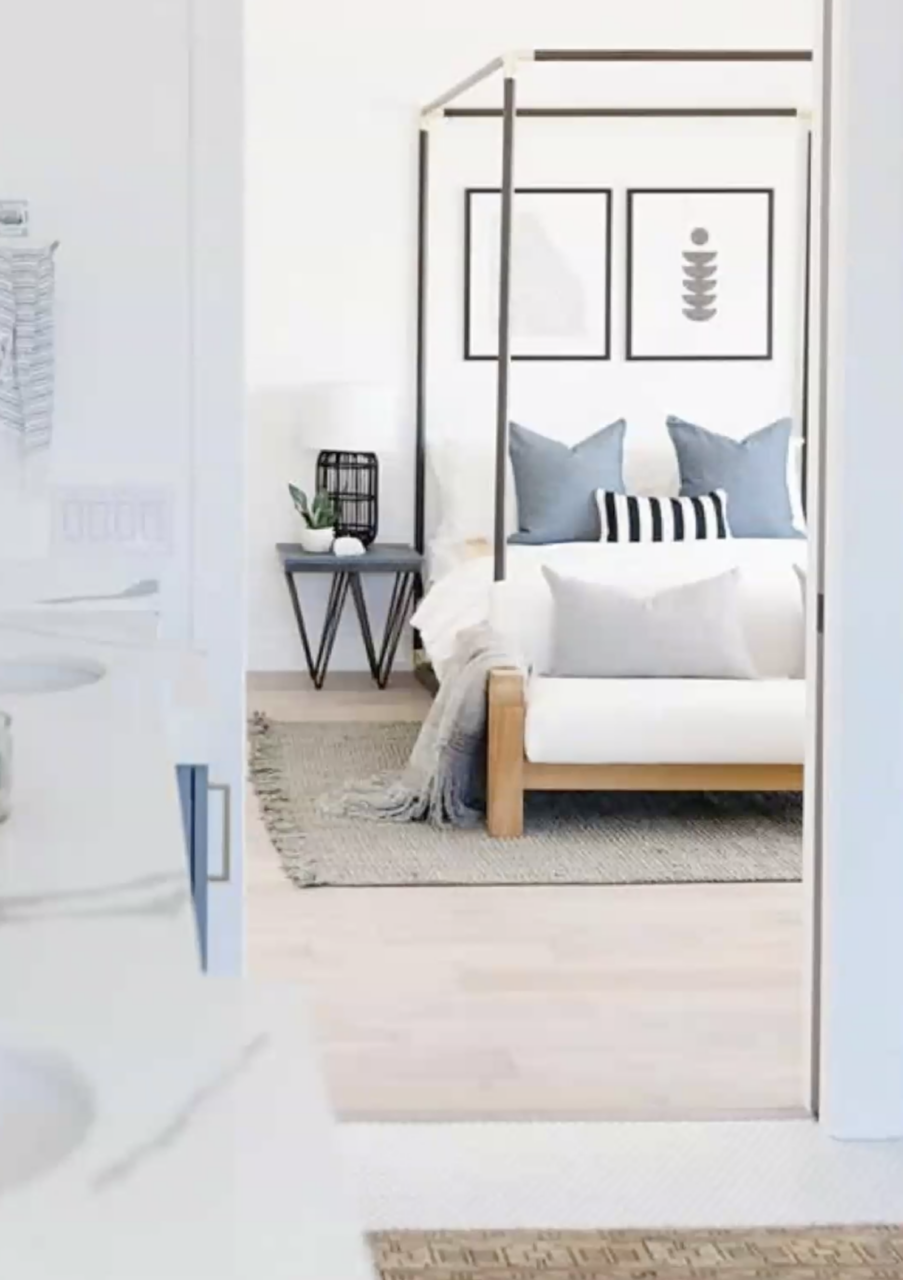 The modern style, similar to minimalistic, is simple, yet stylish. But remember, simple doesn't mean boring, especially not in home decor. If you like something that's more stripped-down, the modern style is definitely one worth considering.
If you want to get really ambitious with your decor project, you might even want to strip back part of your ceiling to reveal the wood beams underneath. Of course, that's something that we can't officially give advice on, so we recommend calling a professional to do that if you want to! Still, exposed wood beams on ceilings are definitely part of this style. So if you want to go the extra mile in capturing it, it's something to consider.
In addition to the exposed beams, the use of angular, clean lines with large windows is also key in achieving this look. When creating a modern-style home, think sleek but functional. If you are fortunate to have large doors or windows in your room, take advantage of it and let the light in. Use neutral colors that won't make too much "noise" but instead make a subtle statement.
A good place to get some modern home decor at an inexpensive price is IKEA. If you need a good Instagram influencer with this style, just for some inspiration, check out Modern Interior Design.
Boho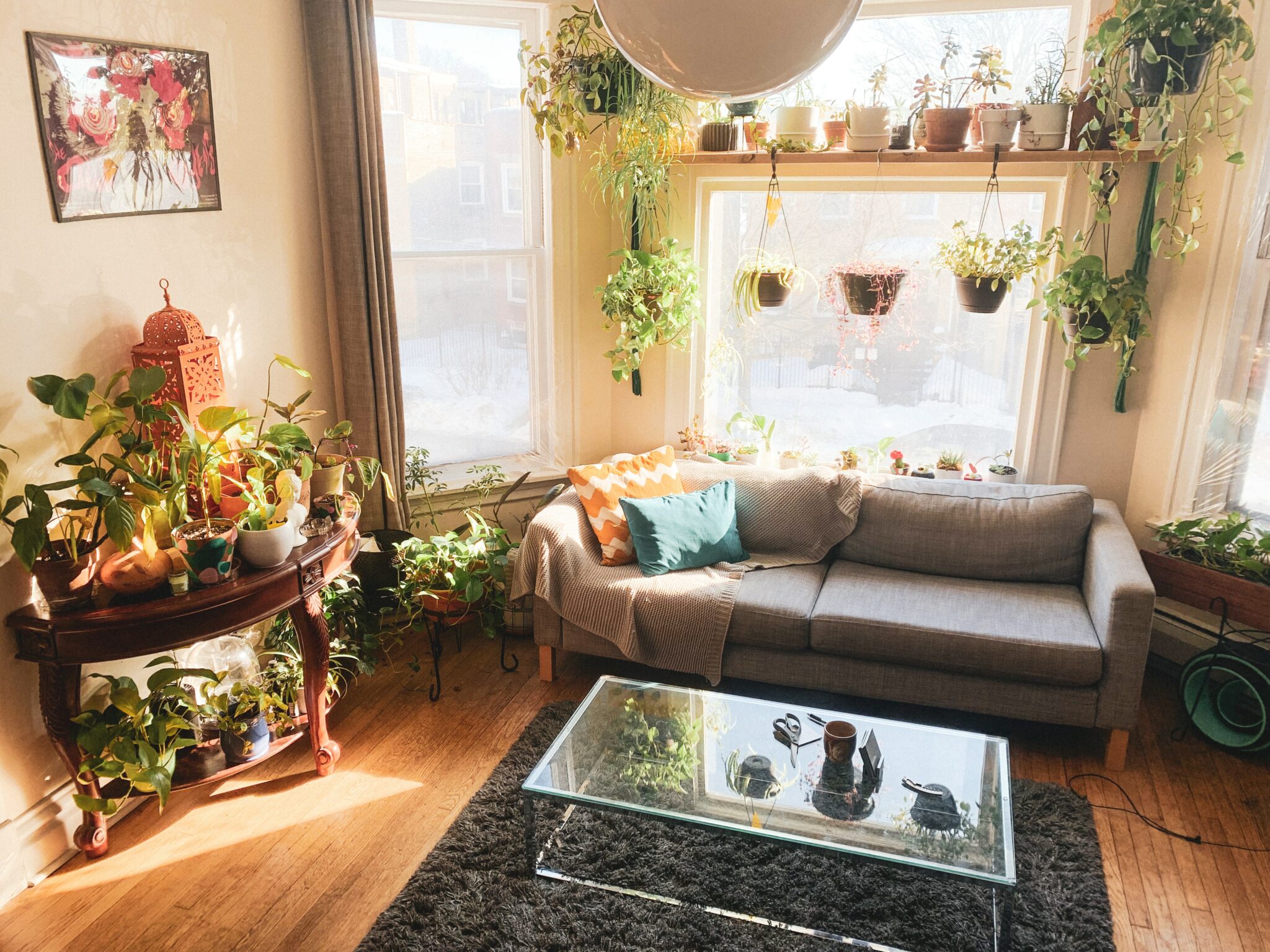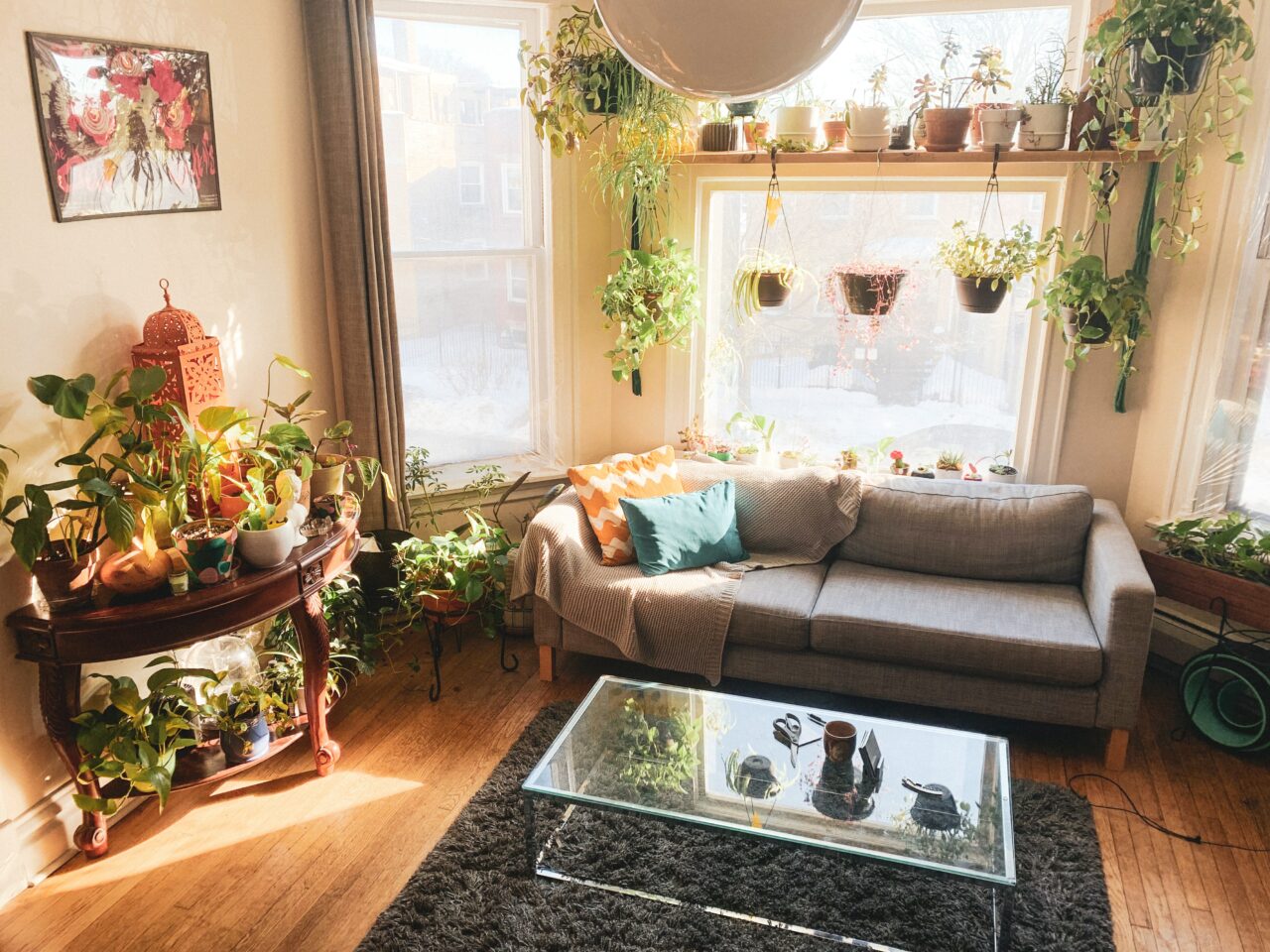 Boho is short for bohemian, which means someone who is, well, artsy — a person who is unconventional, but also visionary in their quirkiness. Indeed, some of our culture's most defining artists could be described as this. The boho style is often reflective of this.
One main thing with the boho style that you'll notice is the use of ceiling hangers. Plants, chandeliers, and the like often hang off the ceiling of those who embrace this style in their homes. Like the rustic style, this leans heavily on vintage and antique accessories. So if you have things made of straw, and want to go boho, they'll be just applicable here!
There's a key distinction, though, that separates this style from pretty much every other one on this list: the use of differently cultured decor. Have a tapestry from South America? Hang it up. Do you have any Buddha statues? Those will work, too. Anything that's multicultural will definitely help with driving the boho look home!
In terms of framing, you can go crazy with this style. Make sure what you frame is colorful, and make sure there's lots of it. Other than that, it's really a matter of your own imagination.
If you need some inspiration in this style, there are tons of great Instagram accounts to look at. A good one, though, is Jess Brigham's.
Traditional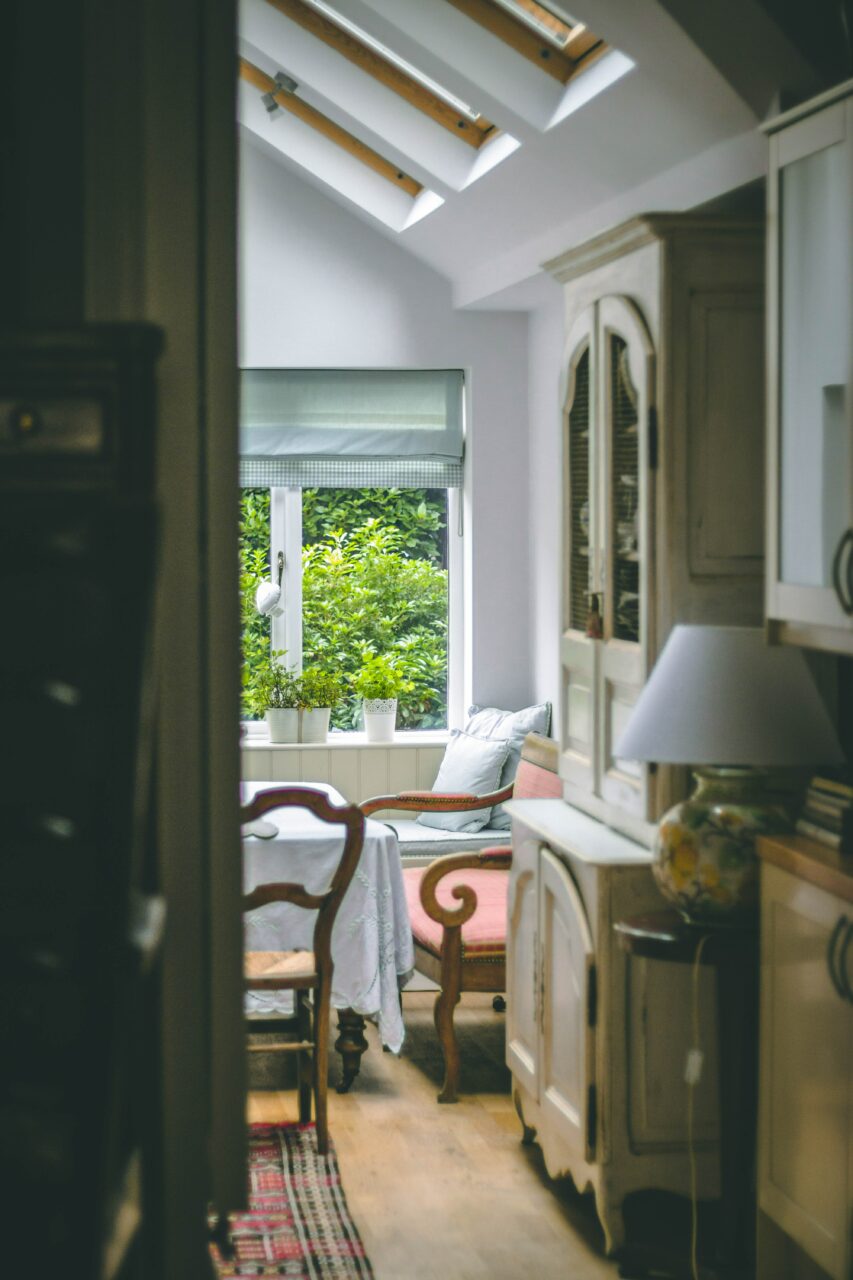 The traditional style is another possibility. A lot of these style's aesthetics make you think of how homes looked at the later end of the 20th century. Something you might notice when you look at enough pictures of rooms modeled in this style is symmetry. Indeed, everything is very neat in these sorts of rooms — almost the opposite of what you expect to find in a boho-style residence.
For a lot of these spaces, you'll find sofas or chairs mirroring each other, windows on each side of the room, and the like. If you like wallpaper, too, some ornate or design-heavy wallpaper would also help drive this look home. Creamy and warm colors are also definitely a feature of this style.
Lemontree Interiors is a great traditional account for some inspiration.
Transitional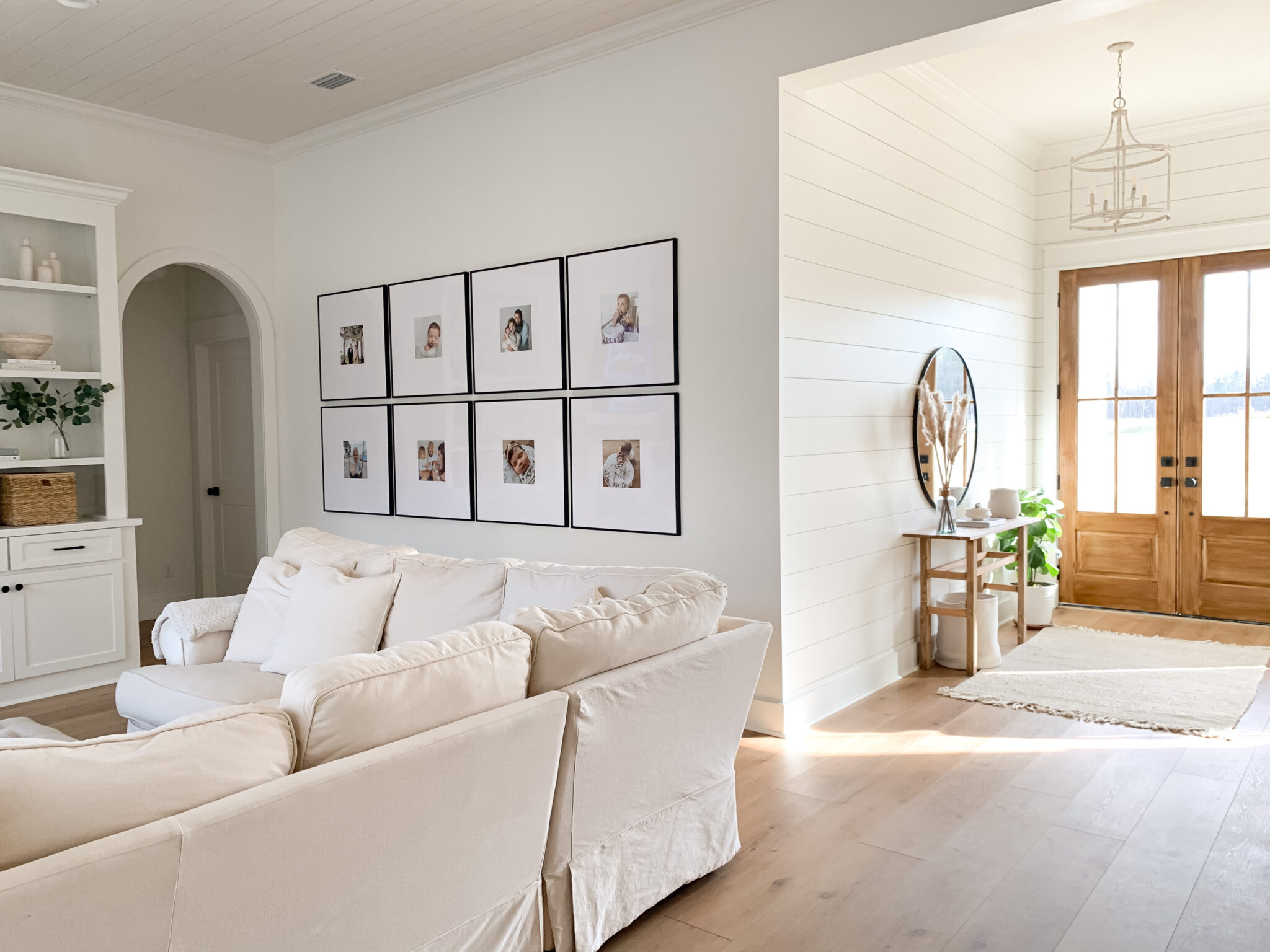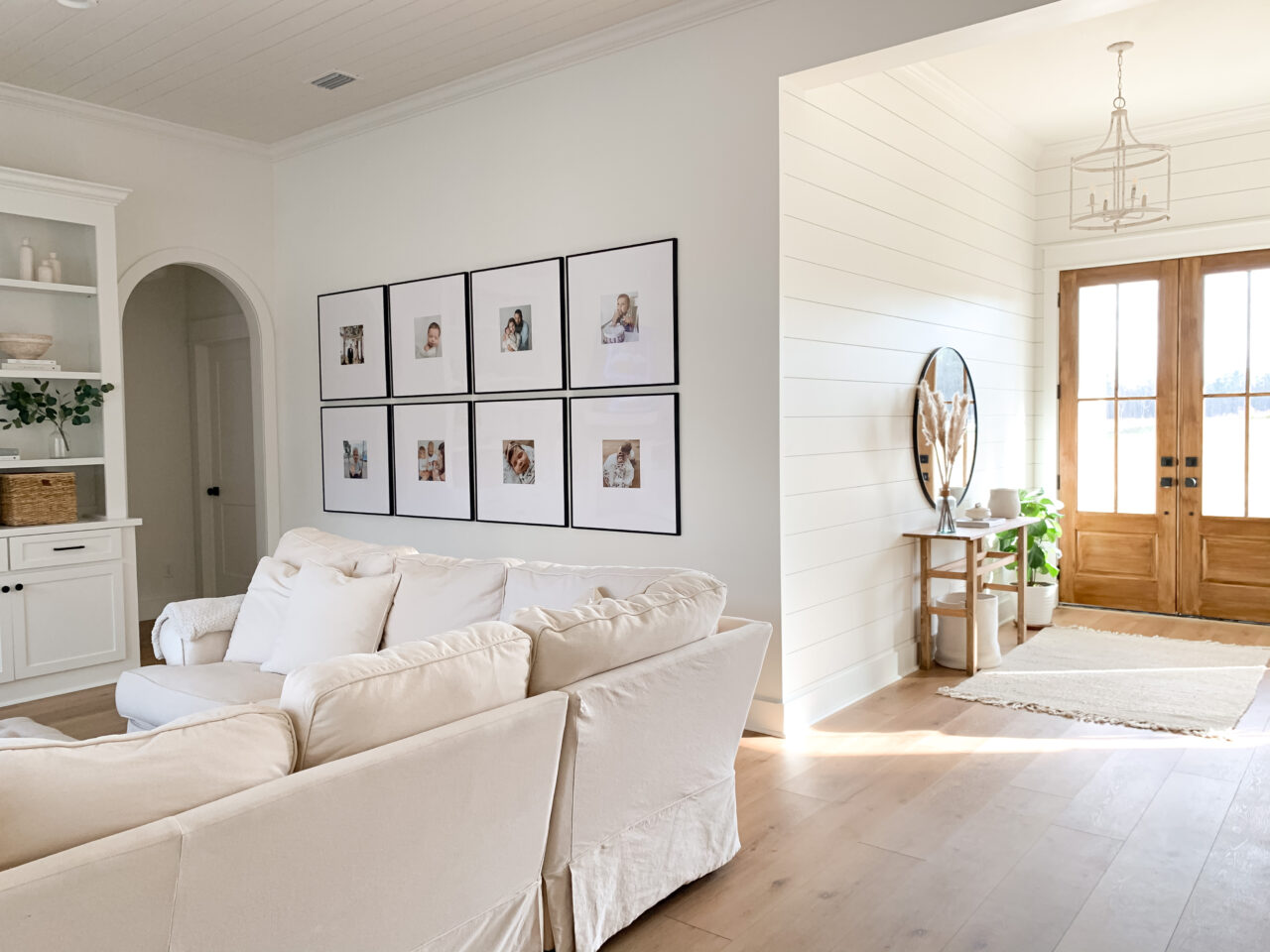 We said earlier that, if you wanted to combine aesthetics, for your own personal look, you absolutely could. Here's the thing, though: Some of those combined styles are already styles of their own. This is where the transitional style comes into play, which is essentially just a combination of the traditional and modern decor styles. Maybe you like the modern style, but just want a bit more symmetry to it. If that's the case, this style might be for you. Indeed, the clean lines of modern with the symmetry of traditional definitely could make for a great display.
In terms of the colors, think about the tones often found in the modern style. This is a great way to keep your home looking conventional, but never too dated.
If you're looking for an Instagram that has some great inspiration for this aesthetic style, check out the Transitional Home Ideas page. If you're looking for some great decor items in this style, check out All Modern.
Maximalistic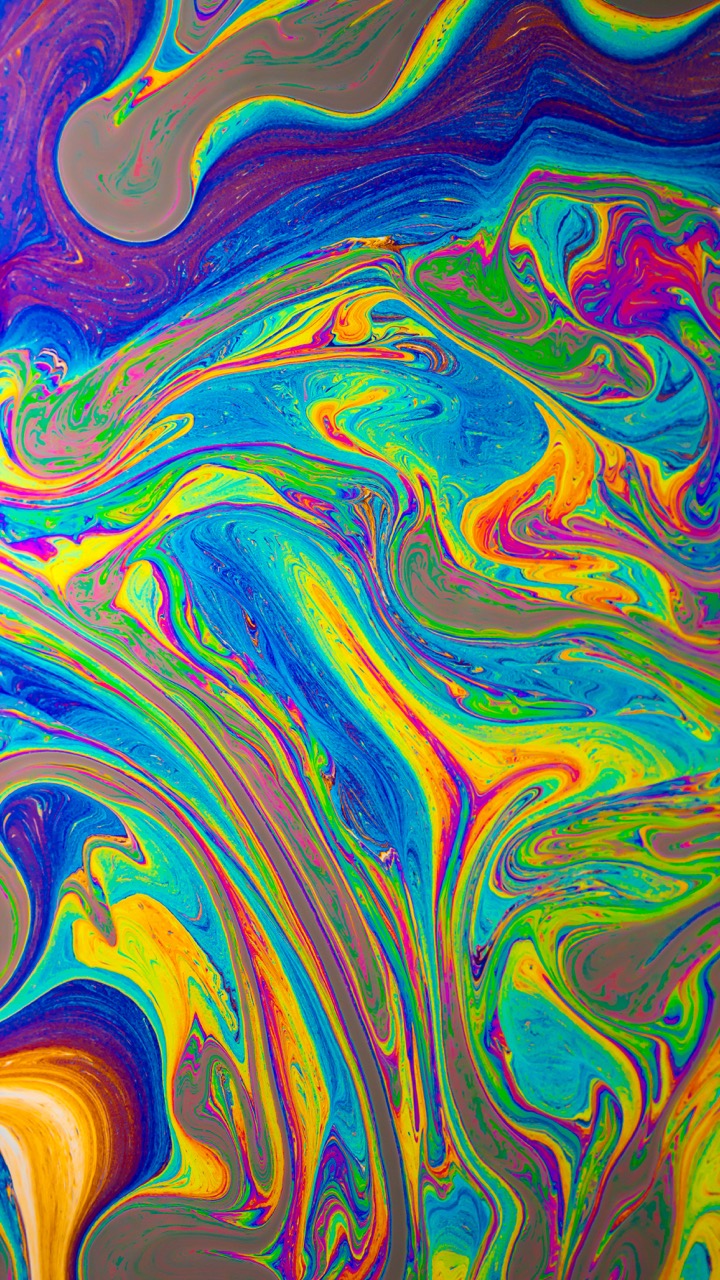 Where the transitional combines the modern and traditional style, the maximalist style takes everything about the minimalistic style and turns it on its head, where you do the exact opposite. If doing a lot with only a little isn't your thing, and you want to take a lot and do even more with it, the maximalist style is for you.
Think of this style as the same thing as one of those high-budgeted Marvel movies; the bigger and more colorful they are, the better. Bright colors, ostentatiousness, and everything else big and bold is the way to go here. If it's over the top, that means you're doing it right. Deborah Needleman is a great maximalist Instagram influencer, so check her out if you need some inspiration!
Coastal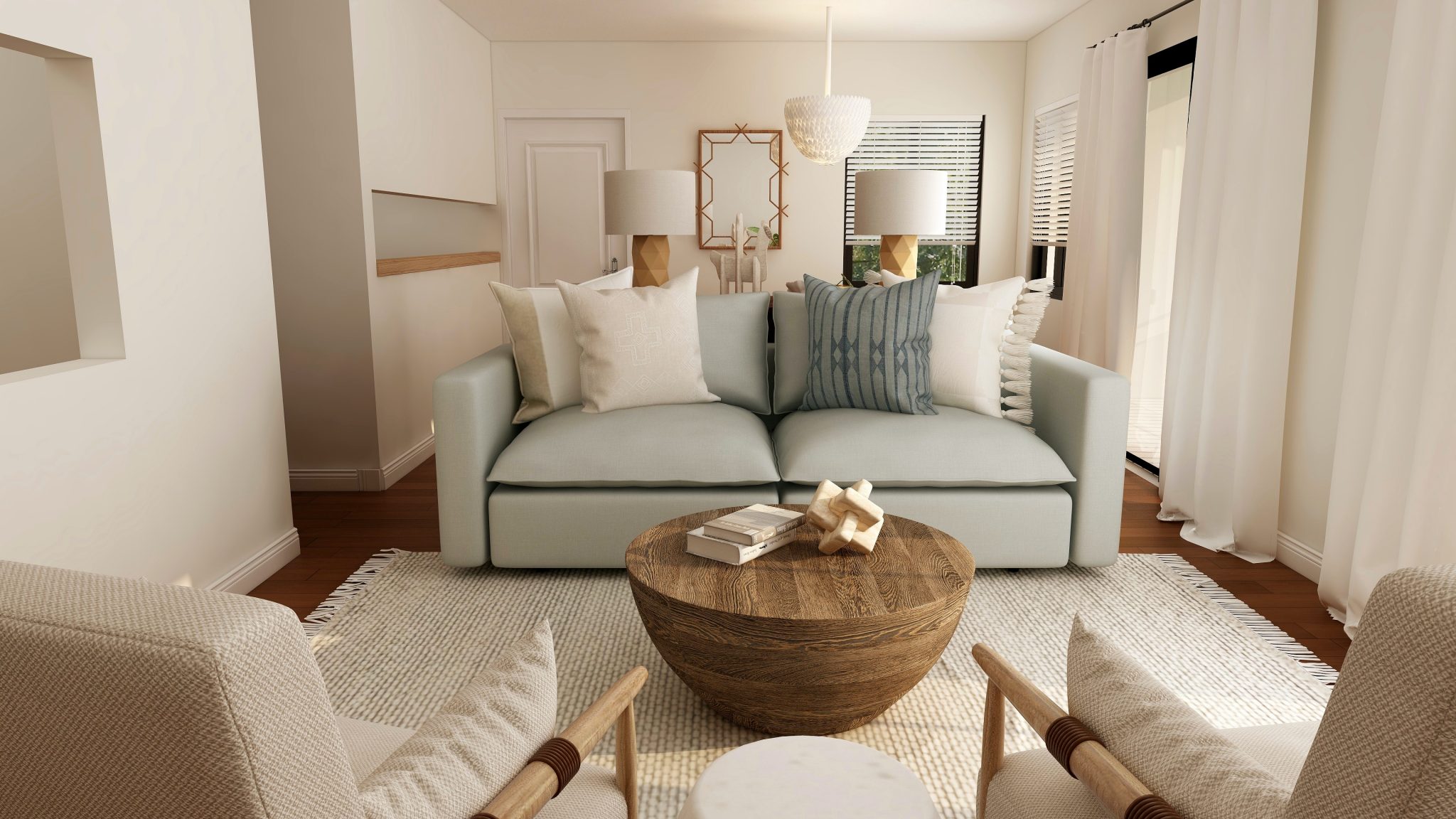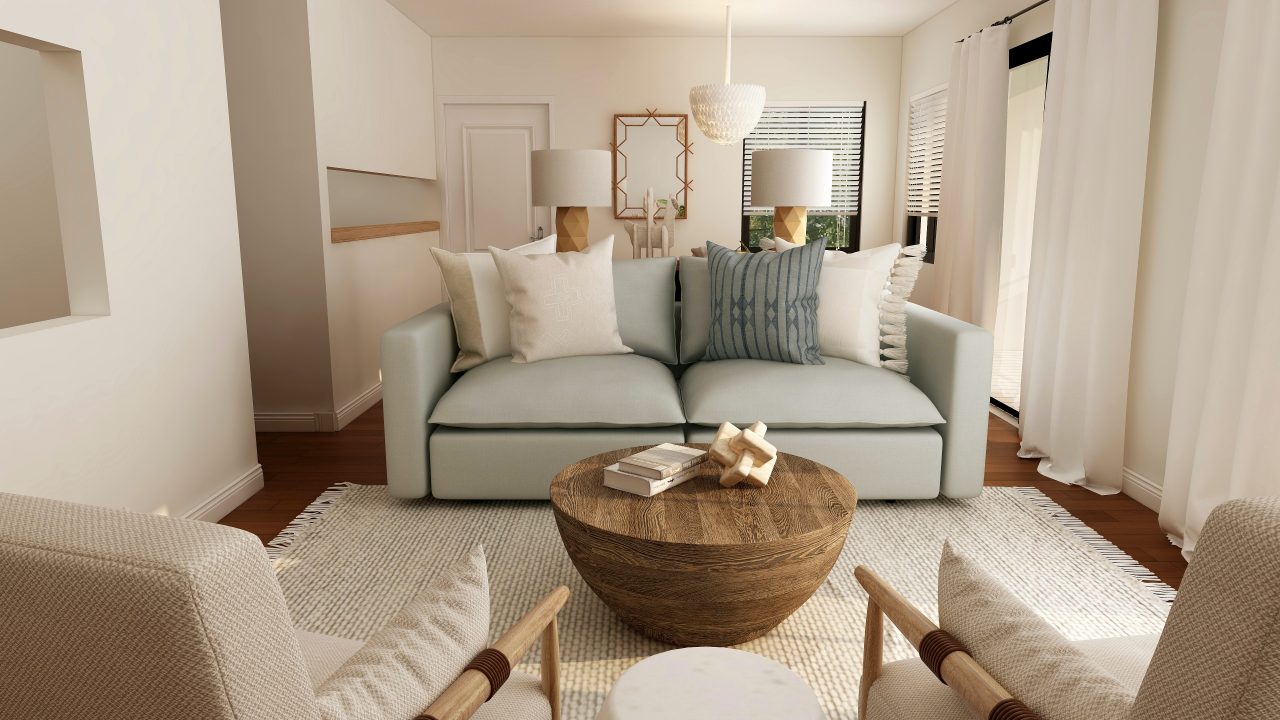 Everyone loves a day at the beach, right? It often signifies warm weather and good times. So why not try to bring that aesthetic into your home as much as possible? If you're a fan of the beach, but don't necessarily live near one, maybe you want to bring some of that aesthetic into your home. This is where the coastal decor aesthetic comes into play.
This aesthetic will pretty much be the most calming on the list. So if you need that peaceful vibe of beach life, this might be the way to go. Again, wicker baskets are useful for achieving this aesthetic, just like rustic, boho, and a few others. Bright whites, too and maybe even turquoise and blues would also be of use in this style. Anything you can think of that's, well, got that beach vibe. Adding some shells appropriately throughout the house might drive the aesthetic home that much more!
What Type Of Frames Do You Want To Add?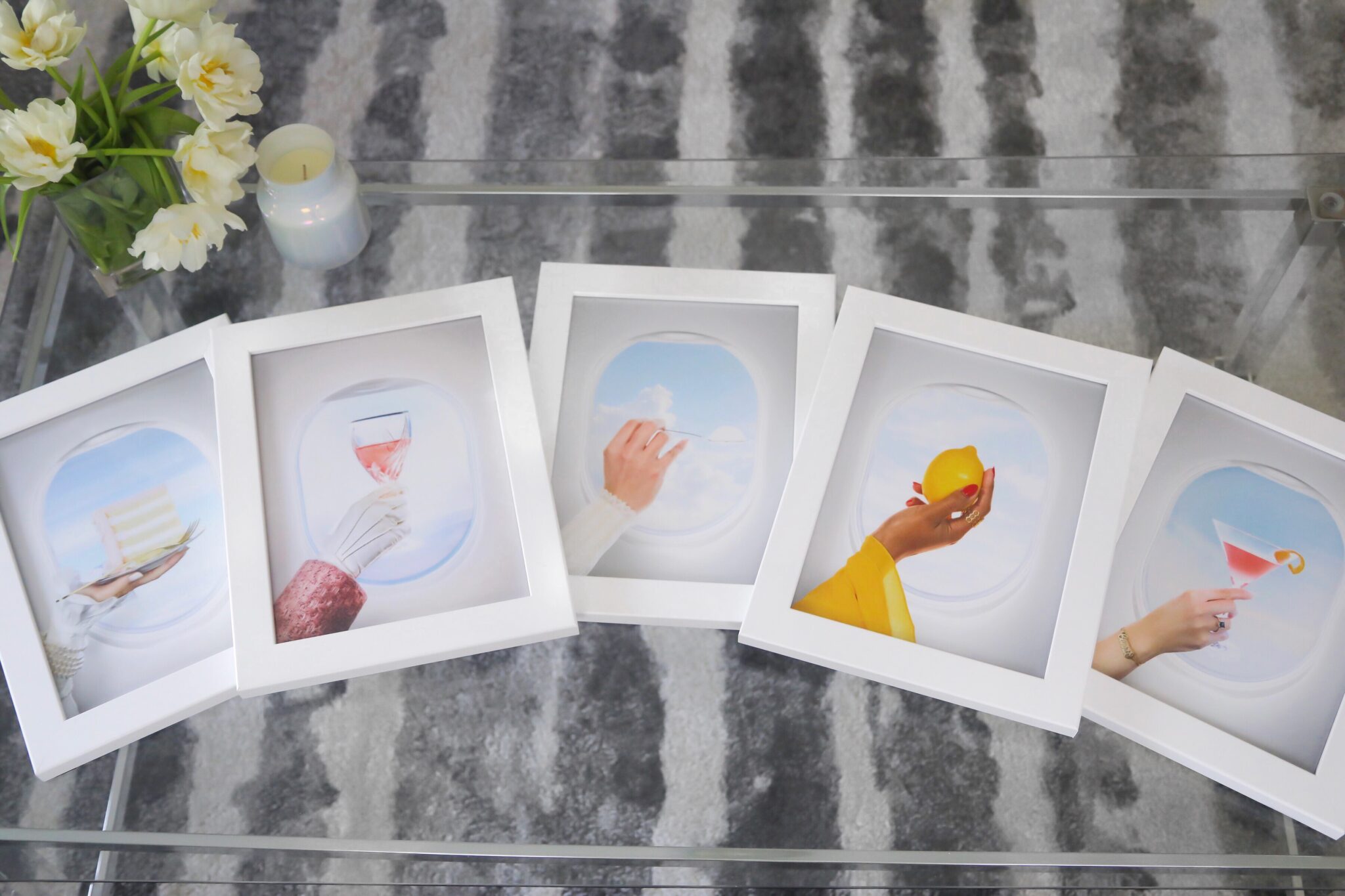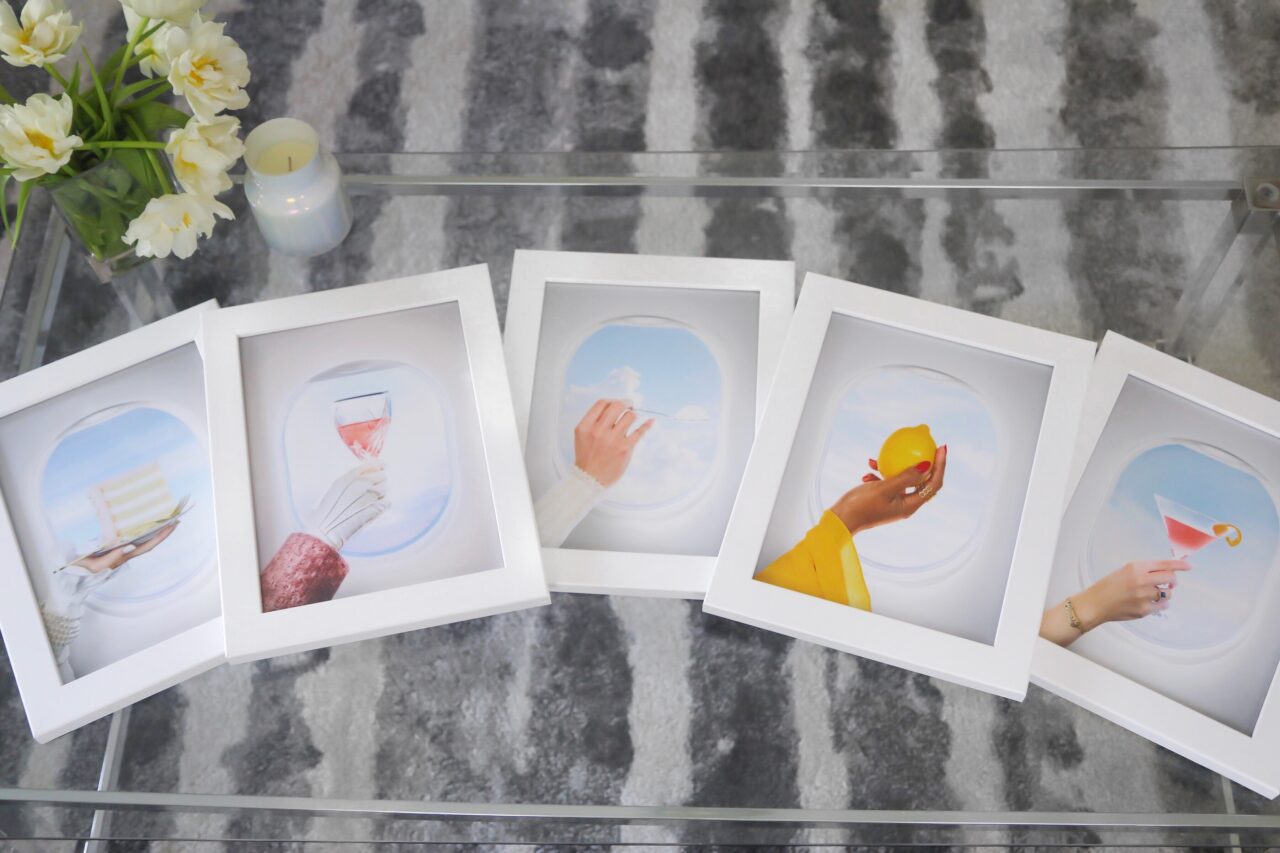 If you're looking to remodel your room, the types of frame styles you'll get are certainly something to consider. Frames are made out of tons of different materials. There are wood, metal, and even plastic frames. Here at Frame It Easy, though, we only sell wood and metal frames. If you're looking to purchase frames from us, we have eight different styles across the two aforementioned materials.
Derby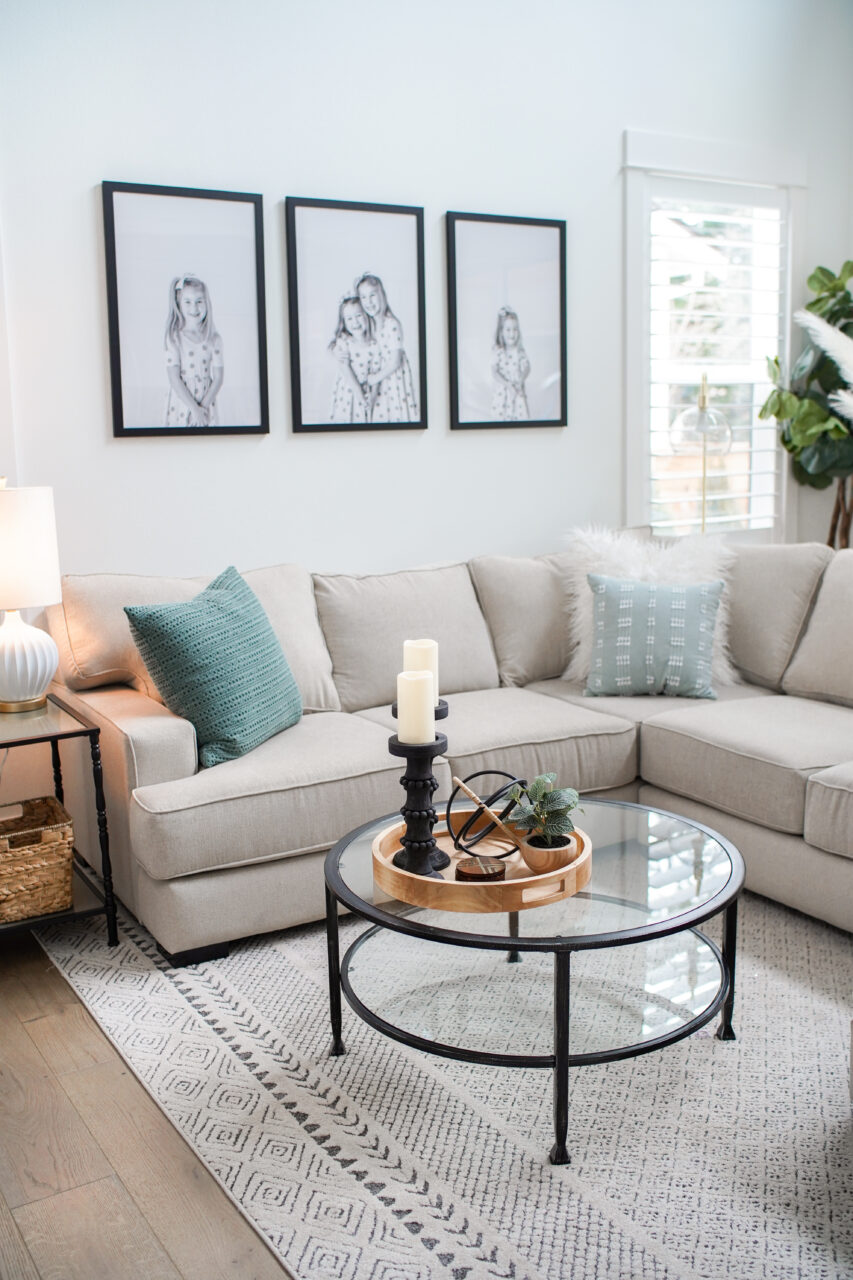 Our Derby frame style is our most popular. It's a wood frame that's wrapped in a decorative laminate. This means that, yes, the frame is real wood, but you won't actually see any of the natural patterns of the wood. You will, however, see a nice, even pattern that the laminate provides. The best decor style for this frame would largely depend on the color you get. For example, the white would go great with a minimalist room. Rustic Gray would go great with rustic/farmhouse aesthetics, and even boho.
Dayton
If you like our Derby frame but would like to see some of the natural grain of the wood, our Dayton style would definitely be for you. There are some differences, though; because Dayton is natural wood, you'll see the wood grain. This means the pattern won't be even and consistent. This can be great for certain aesthetics. For instance, if you're going for a rustic/farmhouse look, Dayton would definitely be best. This can be for any color, too; that uneven grain has that barn house look.
Another great decor style our Dayton can go with is coastal, especially the lighter colors. If you're going for that beach look, it would definitely be a great idea to get a Dayton in Sand frame, or another bright color like that. These would look great for the coastal aesthetic.
The light but unnatural colors- white, etc.- would work well with minimalistic or boho styles as well. It mostly depends on what you're putting in the frame, though!
Granby
Granby is one of our newest styles. But it has tons of aesthetics, and it could definitely take a few of the styles that we covered to the next level. It's a gilded frame, meaning it's covered with silver or gold foil (depending on what color you choose), and the wood underneath the foil is carved into an elegant design. Naturally, you can assume that this over-the-top style means that it would go well with aesthetics that are equally over-the-top, in the best way possible.
The Granby frame style would work perfectly with the maximalist style, as well as boho. The farmhouse/rustic look could work as well, just because Granby has that really antique look. It might be a bit too sophisticated for the farmhouse look, but it does have that nineteenth/early twentieth-century aesthetic that the rustic style goes for. But if you think it will look good for your space, we say go for it!
Ashford & Hanover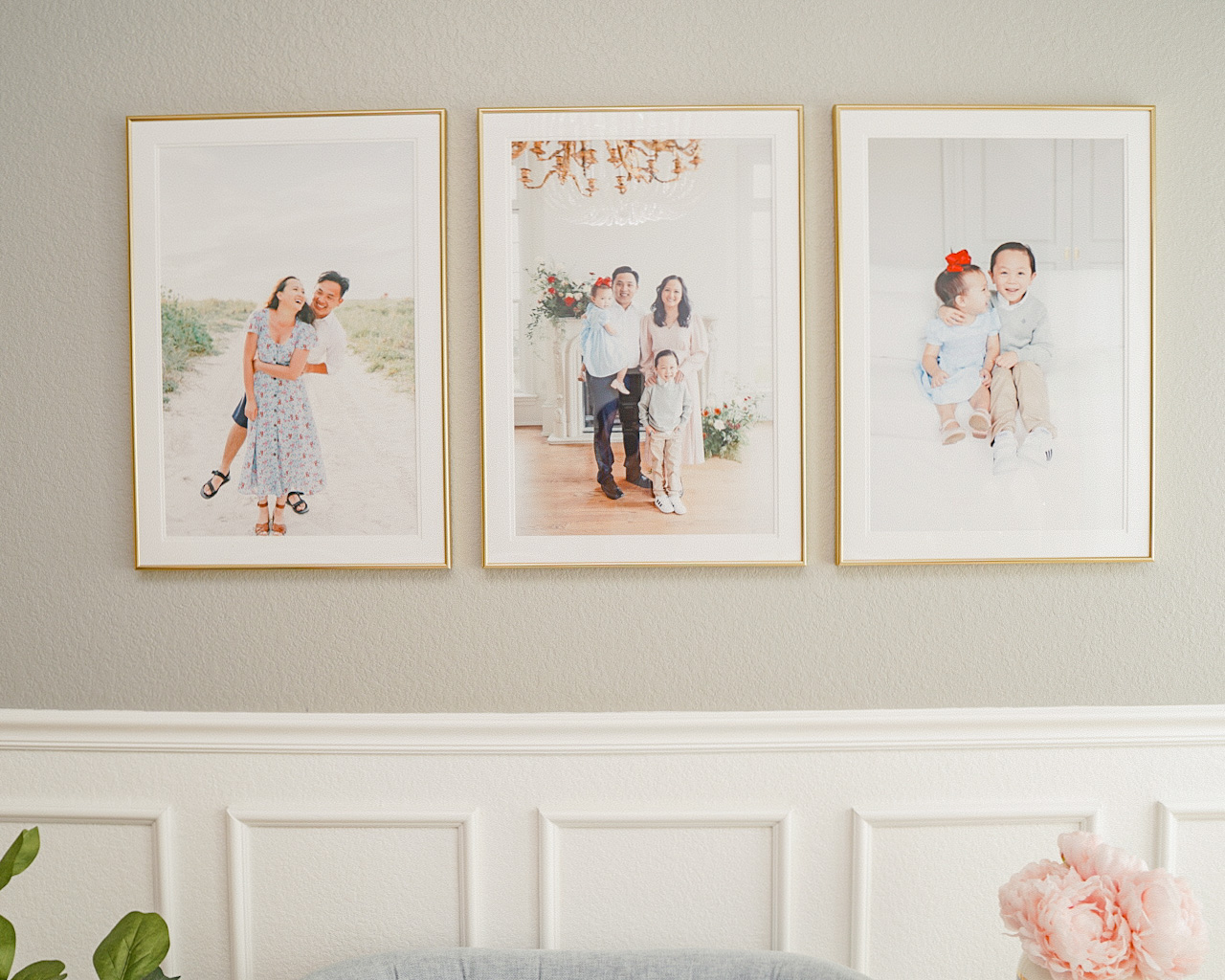 Our Ashford and Hanover are some of our most versatile frames. If you're looking for a frame that would go with just about any style, these styles might be your go-to. We need to make some distinctions, though; because the style of these two styles is so, well, minimal, the color would likely define which decor aesthetic they would work best with.
For example, Hanover or Ashford in white or black would undoubtedly be great with minimalist decor. With the right art, you may not even recognize its presence in the overall display. White can also work great with coastal as well. It's bright and would definitely lighten up any photo to that relaxing sunshine feel.
However, this style would also work well with the more over-the-top styles, such as boho or maximalist. These frames in red, blue, and green would definitely work great with those.
Ultimately, it just depends on what you want to do. But for this frame, because there's not much to the actual style itself, the colors will be the driving force here.
Hammond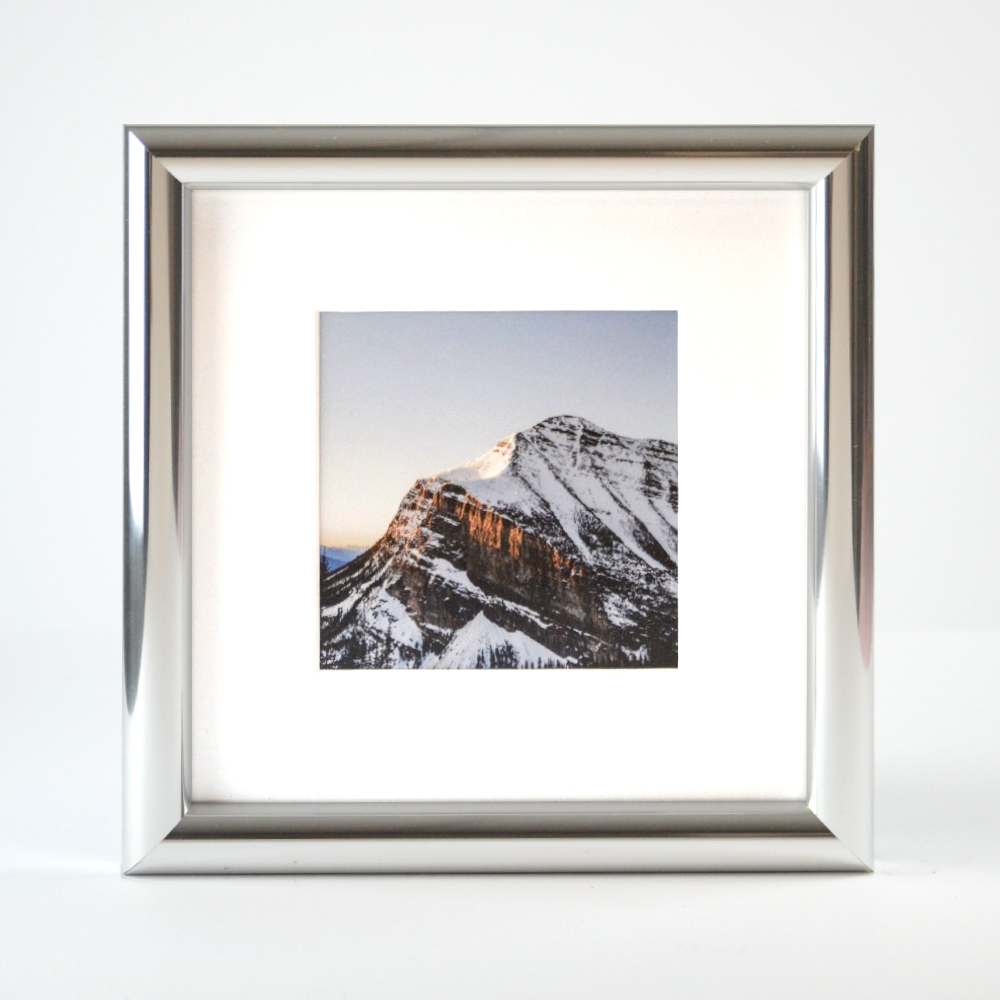 Think sleek with this one. Are you going for a modern look? Or maybe you want to do a boho room. If so, Hammond might bring some of that aesthetic into play. It's almost one inch thick when looking at it from straight ahead, but it's not flat. Rather, it's rounded, giving it that modern look — making it the perfect frame for modern style decor. Think satin silver, too, if you want to go with that style. Those satin looks are definitely popular, especially with the modern aesthetic.
That said, Hammond would also look great with boho, but maybe in our gloss silver color, rather than satin. What about satin and gloss black, though? Hammond is also available in that! Think contemporary, or maybe even minimalistic with those colors.
Bradford & Stafford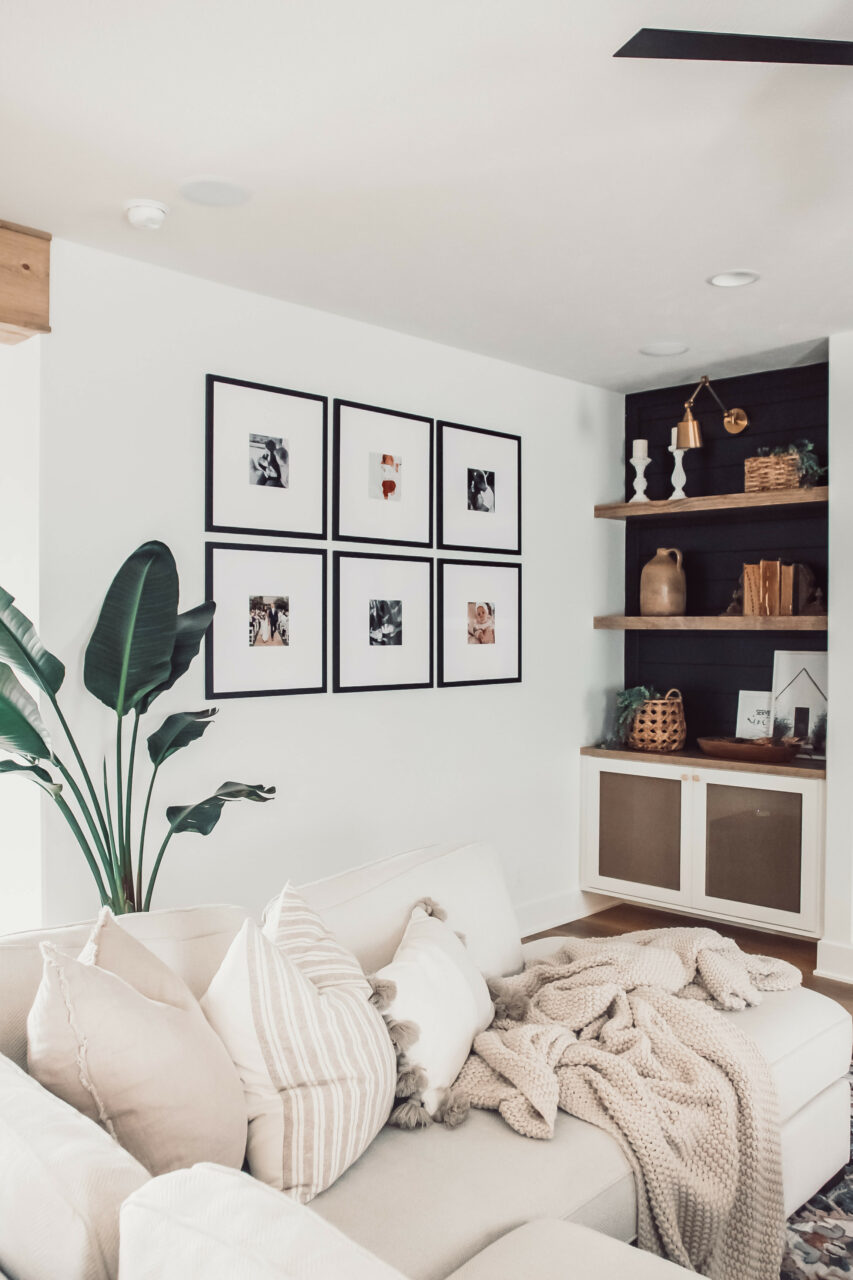 These are the last two styles of frames that we offer. And like Hanover and Ashford, they're pretty similar to each other. This is why we put them in the same category. Our Bradford and Stafford are shaped the same, but they differ in thickness. Our Stafford is 1 1/2″ thick when looking at it from straight ahead, and our Bradford is only one inch. That said, they both have that blocky aesthetic.
Like our Hammond, both frames are available in four colors: satin black, gloss black, satin silver, and gloss silver. These frames are super angular. This means that modern would look great with these frames. For the black-colored frames, minimalistic might work great as well.
Gallery Walls Tips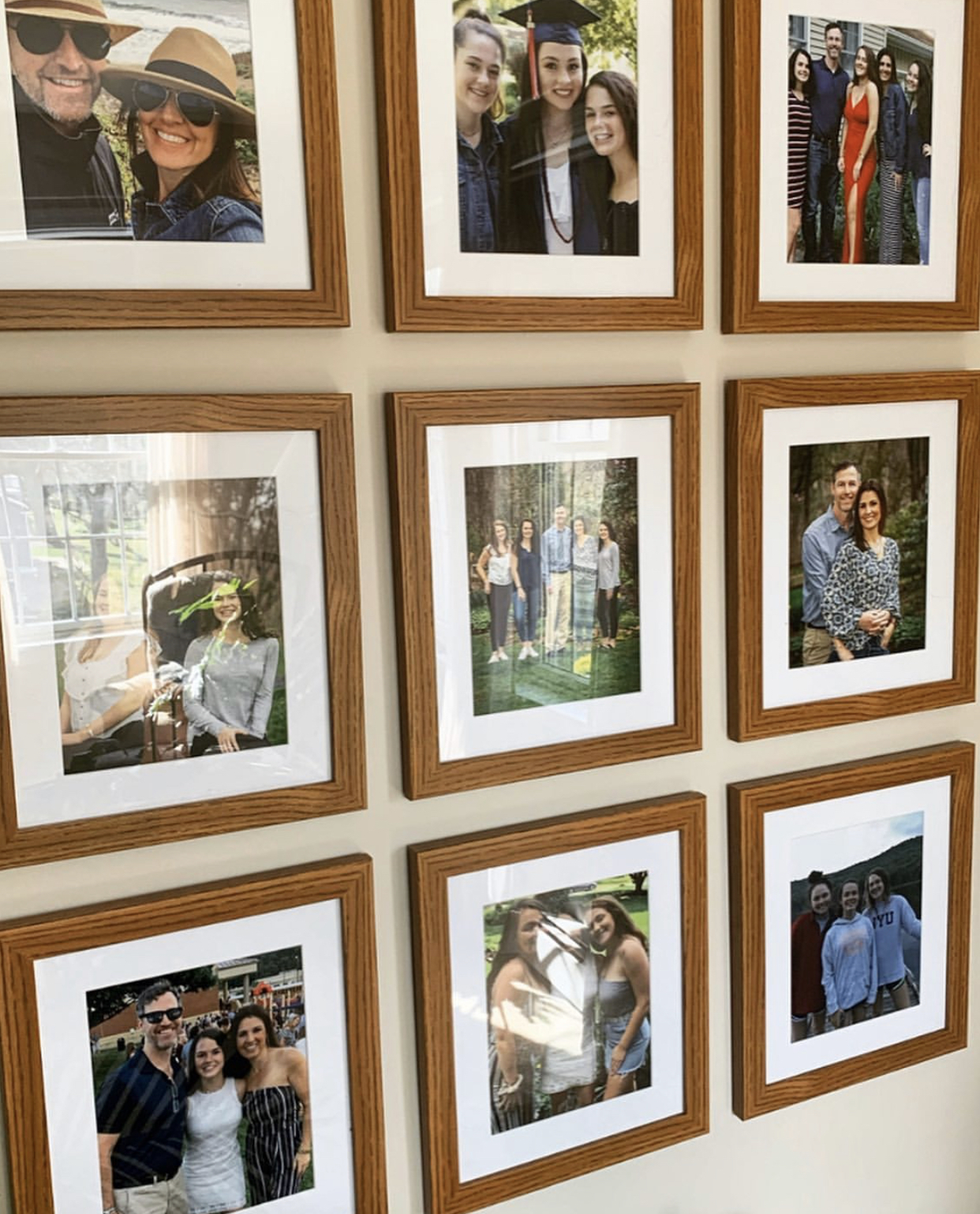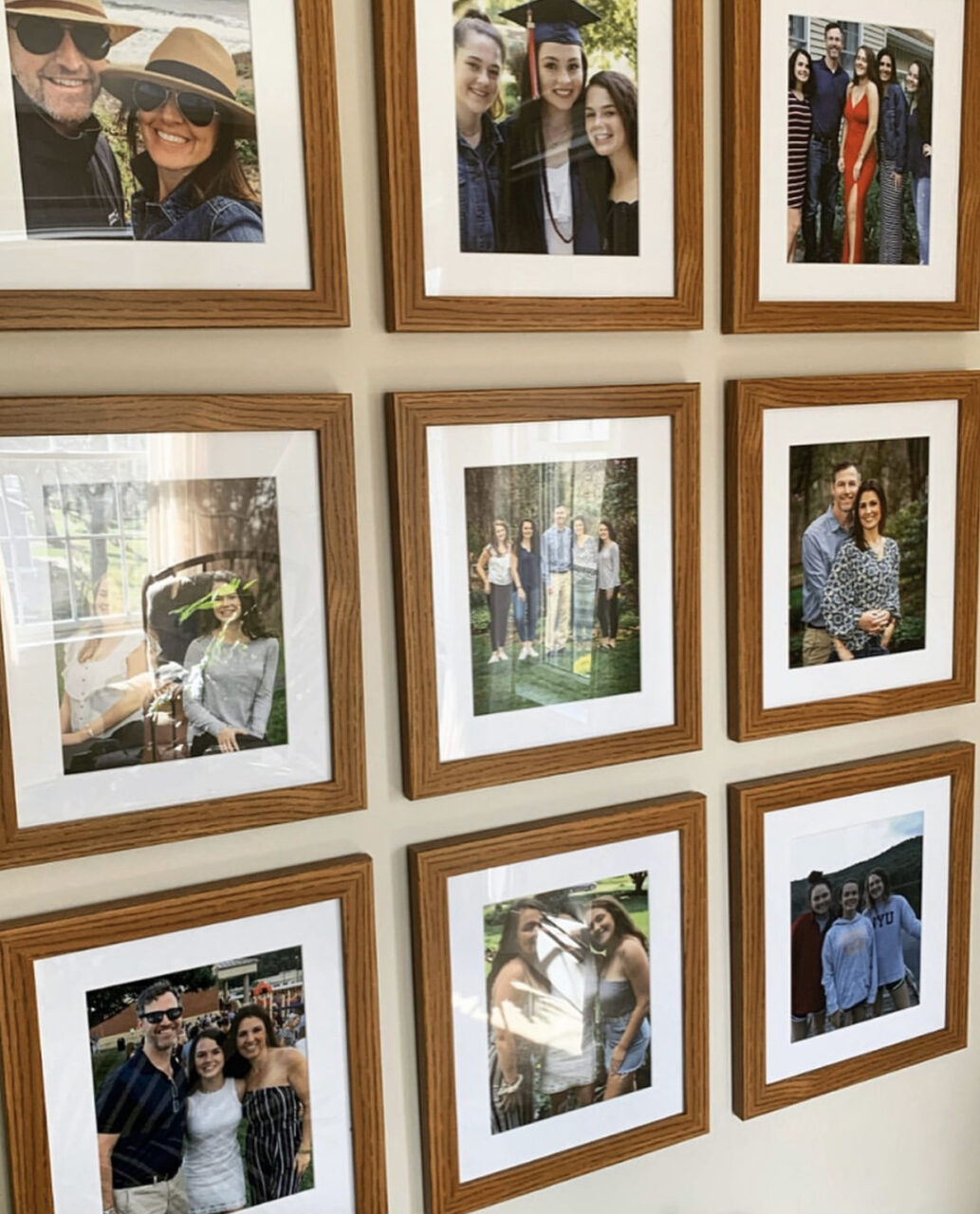 With your new room or space, you might want to put a gallery wall or two in them. Sure, if you're going for a very specific style — looking at you, minimalism — there's a high chance you might want to put multiple different types of frames on the wall. We have some great posts that can take you through the gallery wall process.
There are several eye-catching designs you can do as well, from basic grids to things a bit more intricate. You would just need to plan out the wall. This can be done with some painter's tape, a ruler, and a pencil.
When making your gallery wall perfect, though, you should definitely consider a few things. We had some Instagram experts weigh in, and Sharon Comly said to always "consider the style of the room"; this is why we outlined so many different styles earlier. We want you to be as informed as possible, so you can have your newly remodeled room looking its best.
Overall, though, this is one of the least technical portions of the process. You've already done all the heavy lifting and coordinated the style you want. You should have fun here. After all, creating a new feel for your room is an exciting project!
Things You Can Put Near Your Frames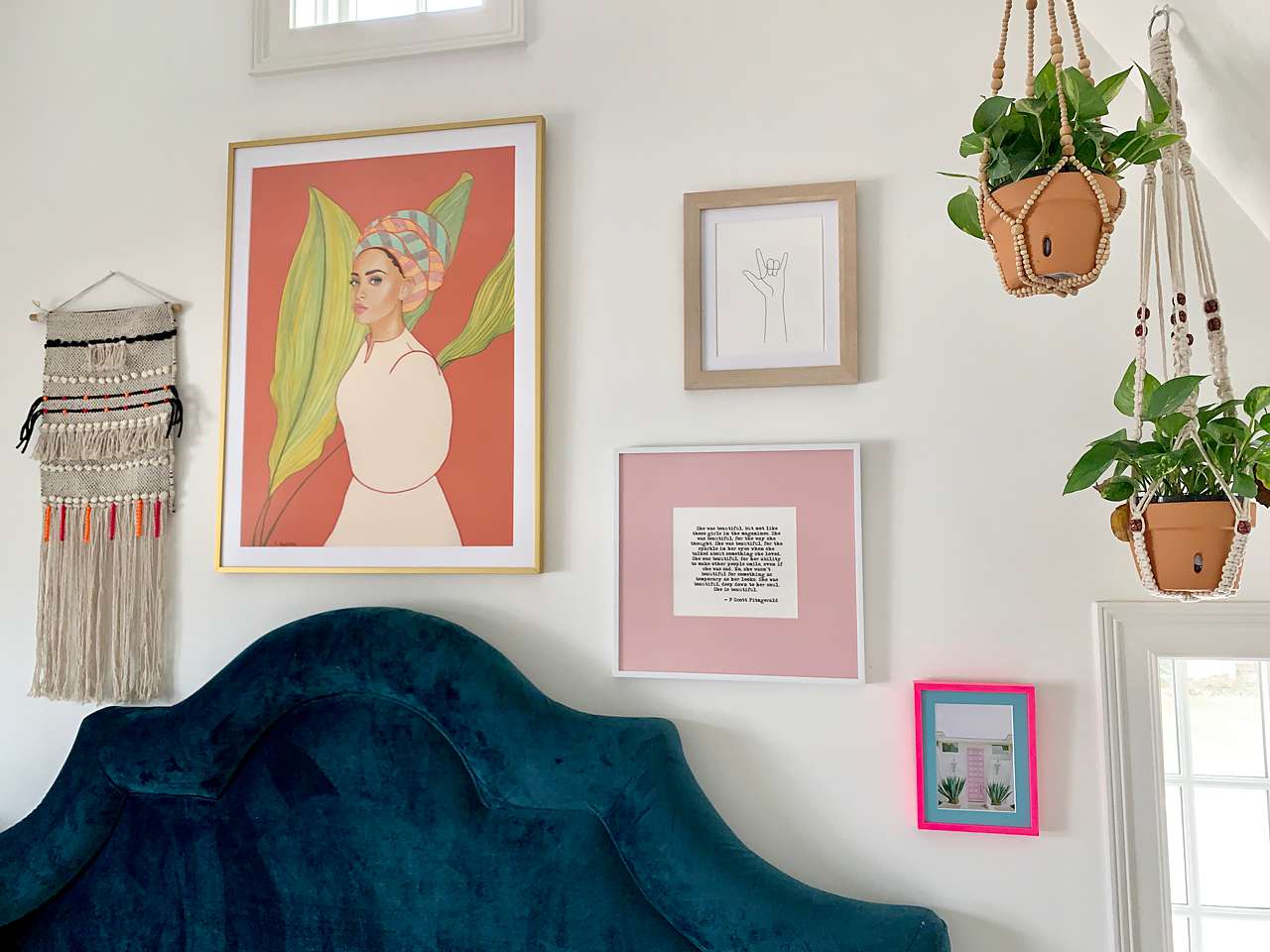 As you might have guessed, frames are just a small part of what makes a decor style. There are many other trinkets and decor pieces that you can add to make your decor even more amazing. Want just a little pop of green to break the consistent palette of minimalistic decor? Consider adding plants to your decor, real or faux. This would be equally as helpful, say if you're going for a boho look, which might entail you hanging plants from the ceiling.
The next thing to consider is the furniture. This might be good to consider if you're going for the traditional aesthetic, which, in case you forgot, places a lot of emphasis on symmetry. How many pieces of furniture do you have in the room? And are they similar enough to be considering symmetrical when placed across the room from one another? It's definitely a good thing to consider.
If you're going for the rustic look, and your room has a fireplace, there's definitely some precautions you should be taking, as that can be a dangerous place to hang a frame near. For instance, using some security hardware to get everything stuck to the wall a little better certainly would be helpful. While fireplaces are, more often than not, fixtures in homes built in the 20th century, they most likely won't be installed out of an aesthetic desire. That said, you might pick a certain decor style based on it. So it's definitely something to consider when planning your whole room.
Revamping It All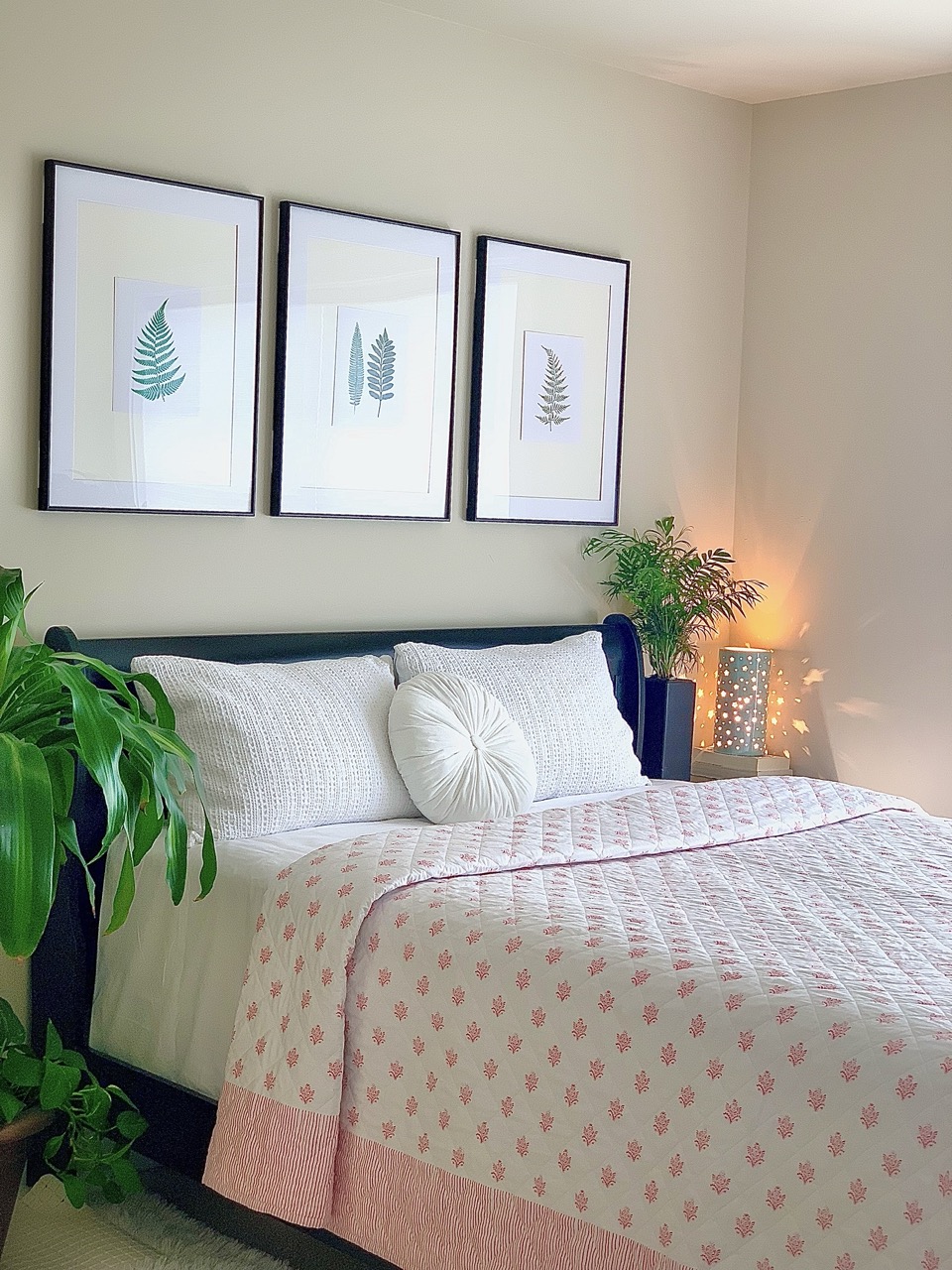 Whether it's making it look better, or just wanting a change, it's great to make your home feel new again. A great way to do this is by remodeling or restyling. How much you want to do depends on you! It could be a few small DIY projects, or something far more intricate.
That said, whether you want to do everything yourself or outsource some of the work, you should definitely consider the style you want, the types of frames that you want to hang, as well as the contents of the room. Just remember the styles of decor we went over, and you should be all set:
Minimalism is great for someone looking to make a discreet but appealing statement.
Are you an old-fashioned type of person? Try a rustic/farmhouse look.
Modern is a great, angular style that will make people think you're home is something out of Europe.
If you want to stay with the current trends, go contemporary.
Boho is a great way to show your quirkiness with about as much stuff as you could possibly imagine.
Traditional is a decor style that will help you get that 80s or 90s look to your home.
Transitional combines modern and traditional.
Maximalistic is just an explosion of colors, and so think colorful!
Coastal is for those who want to live at the beach.
In terms of general ideas when going about remodeling, try doing it yourself if you're feeling handy. But if you don't feel comfortable, or if the project you envision is just too great for yourself, it might be good to hire a professional. There's also a bunch of great non-frame decor you can use to complement your wall-mounted artwork.
Have any further questions? Just reach out to our support team. We are always around to help you out. Be sure to share your finished projects with us on social media so we can see what you created!