It's summertime again. You know what that means — putting your jackets away and spending more time at the beach. Everyone likes spending time by the ocean. Indeed, some of the most expensive properties in the world are by the water; it has no shortage of great views and peaceful vibes. This must be part of its appeal, as well as the gentle breeze, and, yes, even the sand.
If you are fortunate enough to have a beach house, you've probably decorated it to give it that beachy vibe. This can mean a lot of things, though, from painting your walls a certain way to, you guessed it, getting the right picture frames on the walls. Don't worry though, you can still accomplish that beachy feel in your home, even if your house doesn't sit right on the beach.
In this post, we're going to go over a few things that you can do to make your house feel more like one that's just by the shore. Remember, though, these are just suggestions. Do what you feel would be best for your project! Consider this post as easy going and laid back as a day at the beach.
Dayton In Sand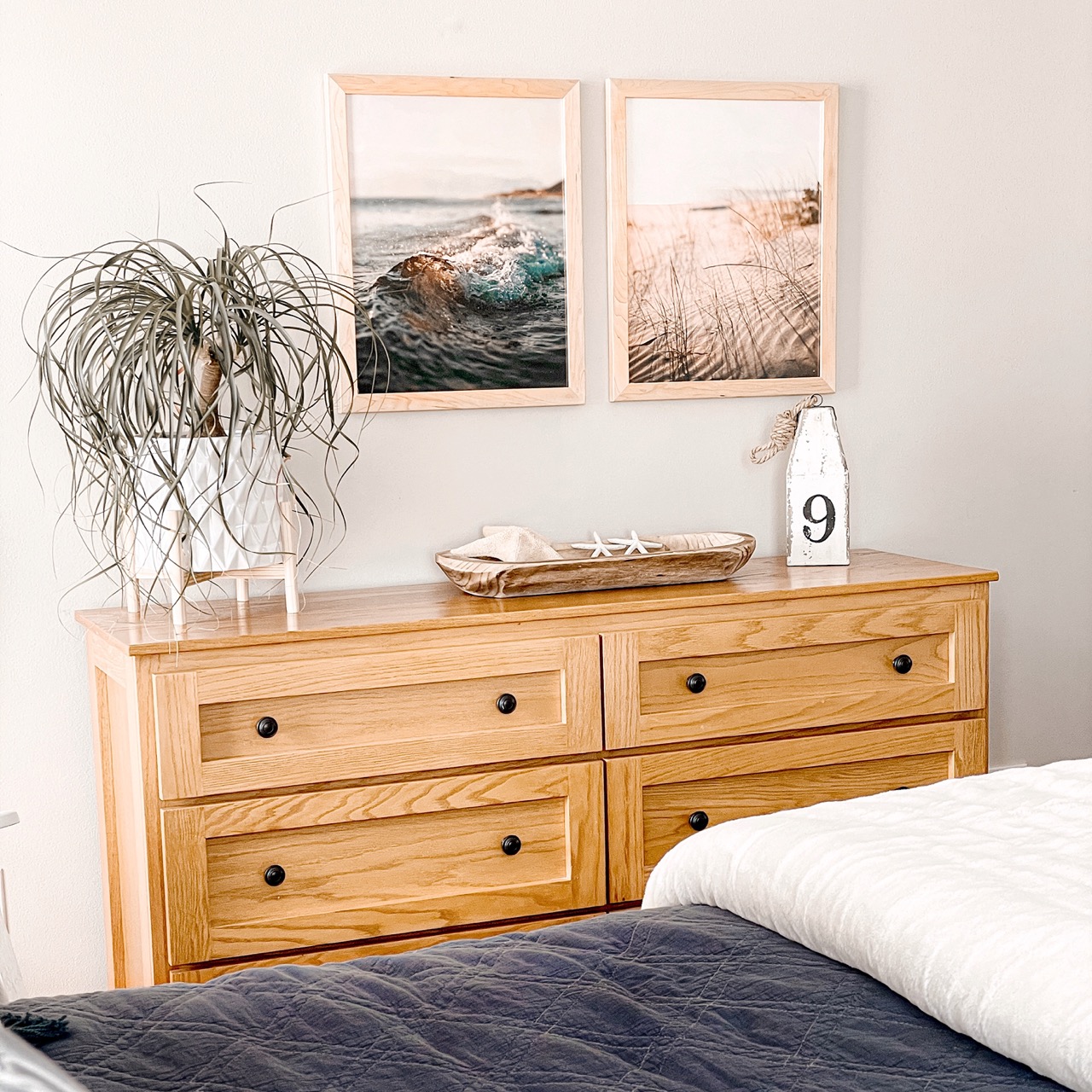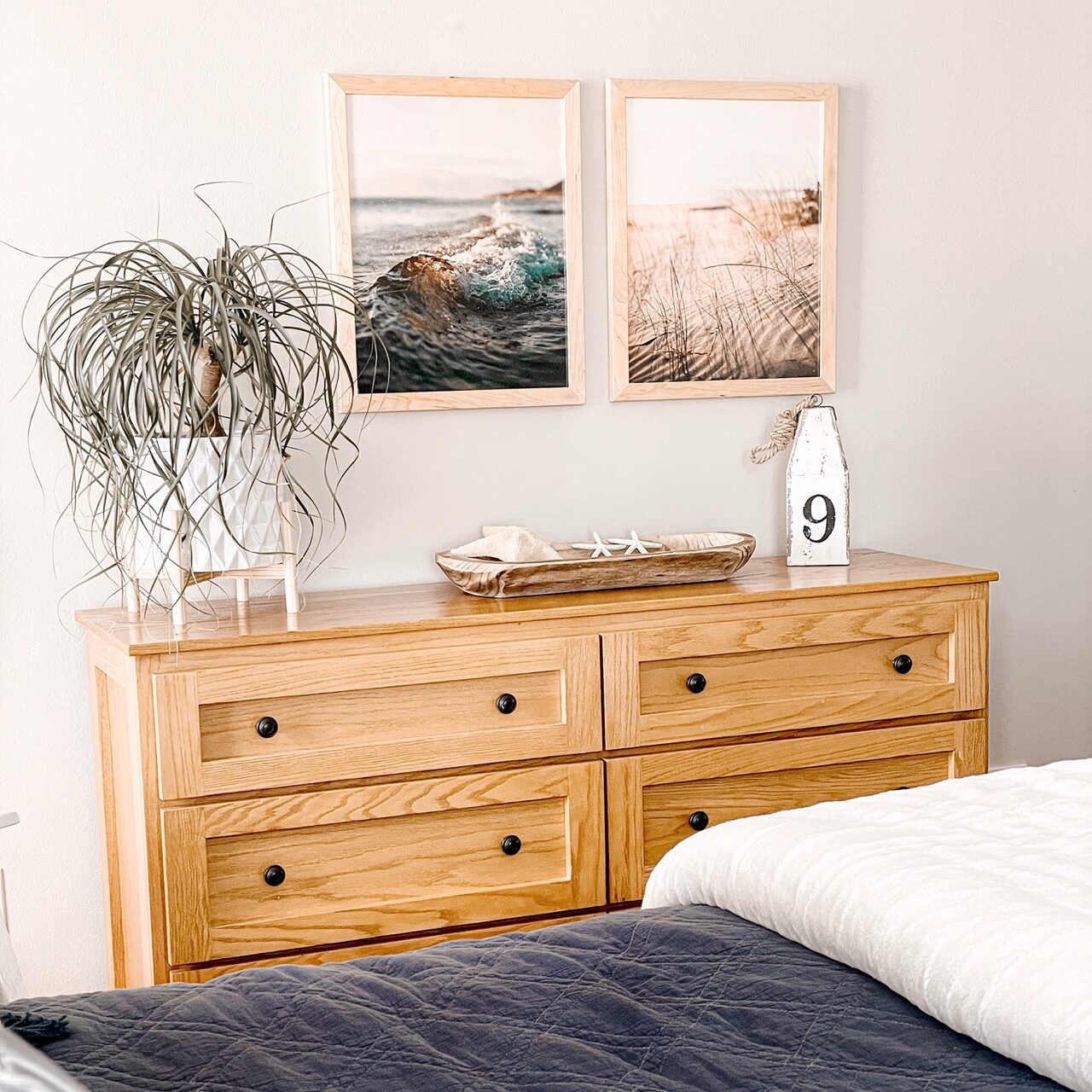 What's one thing that everyone associates with the beach, other than water, that is? Sand! Yes, it might be coarse, rough, and get everywhere, but it just wouldn't be an experience at the beach without it. Plus, it just gives you that soft bed to spread your toes in.
Luckily, we have a frame that's colored like sand. Better yet, it's in our Dayton frame style. So you can get that sand color, while also getting that natural aesthetic — maybe even that driftwood vibe that's found at some beaches. Regardless, this should definitely be your go-to frame for all things beach-vibes.
This would be the perfect thing to hang a picture of your favorite beach in. Or a picture of that beach hut that you saw on vacation that one time, and just had to take a photo of.
Have A Lot Of Natural Accessories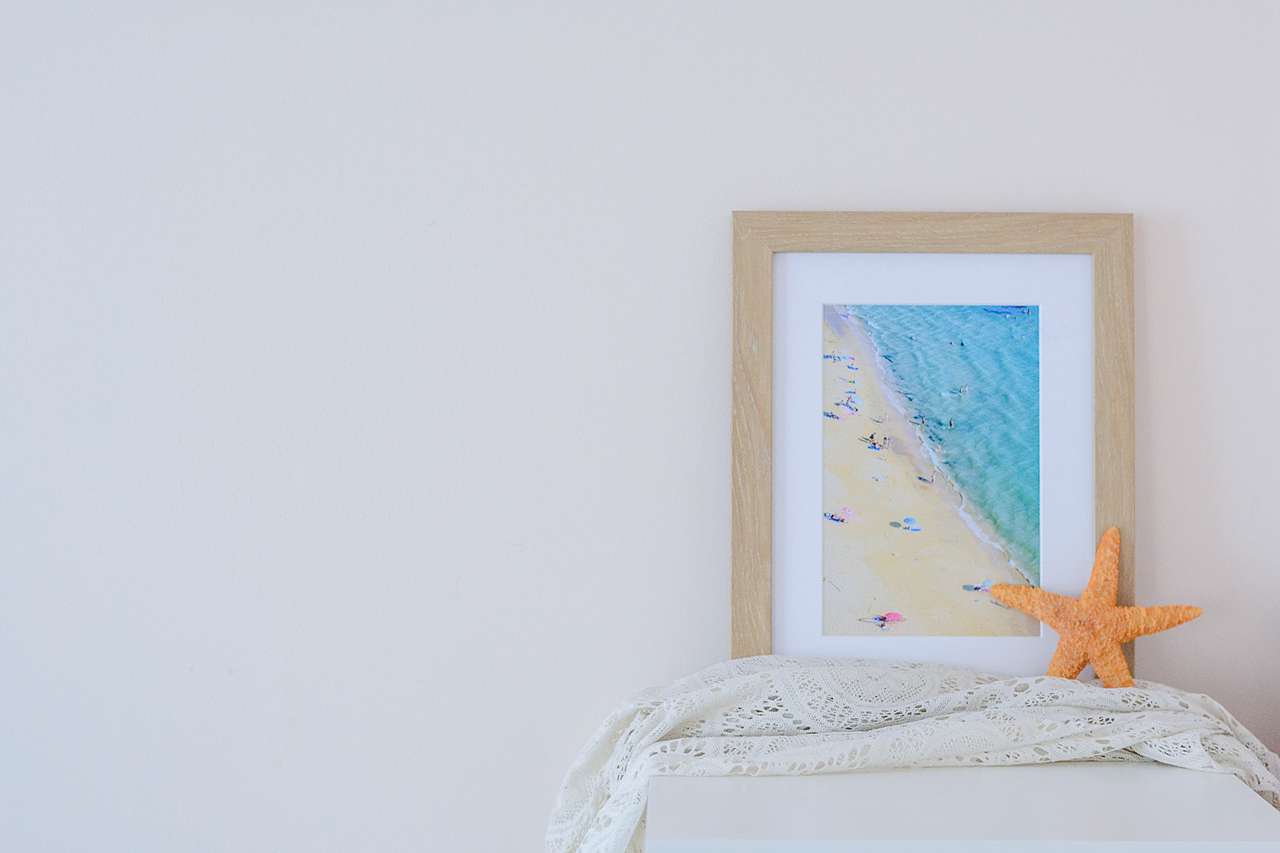 We mentioned in the previous post that the driftwood vibe is definitely something that's, well, beachy. This is less due to the fact that it's wood and more that it's natural. This is why you should try to have some accessories around the house made from natural products, whether that comes in the form of wall art, baskets, furniture, or anything else you can think of.
Bamboo, in particular, despite its relative abundance, is considered exotic and often grows in warmer climates, and while not all beaches are tropical (looking at you, Long Island, New York), that vibe could certainly be considered beach-adjacent.
Derby In White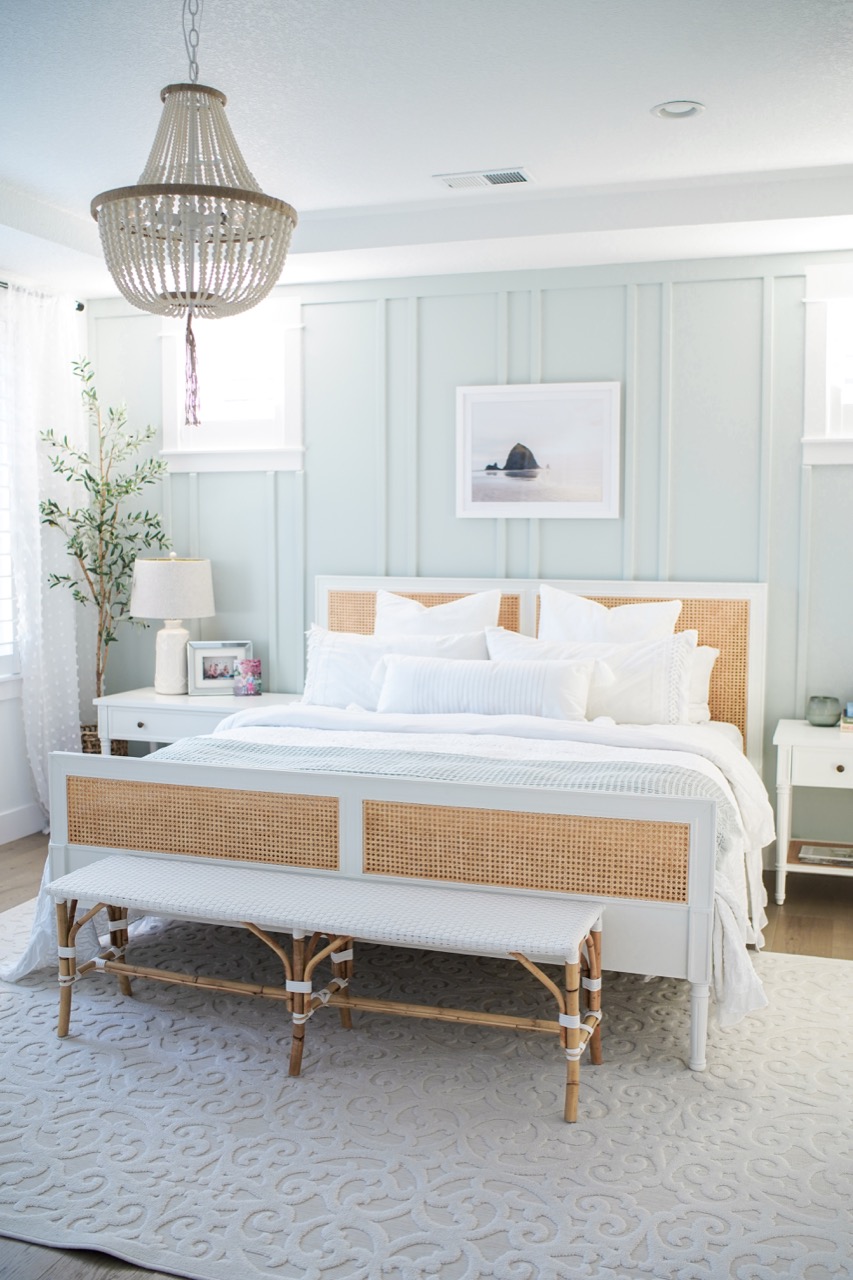 What do you usually associate with the beach? Bright colors and nice days. And nothing would help bring about those thoughts better than a white frame. Indeed, it would help brighten any colors in the art it's holding, and it would add just another layer of beach vibes to your home. Have a picture of a bright ocean shore? It would look that much brighter in our Derby frame style in the color white.
This leads to our second suggestion of something you can do to help brighten things up.
Open Spaces and Let The Light Shine In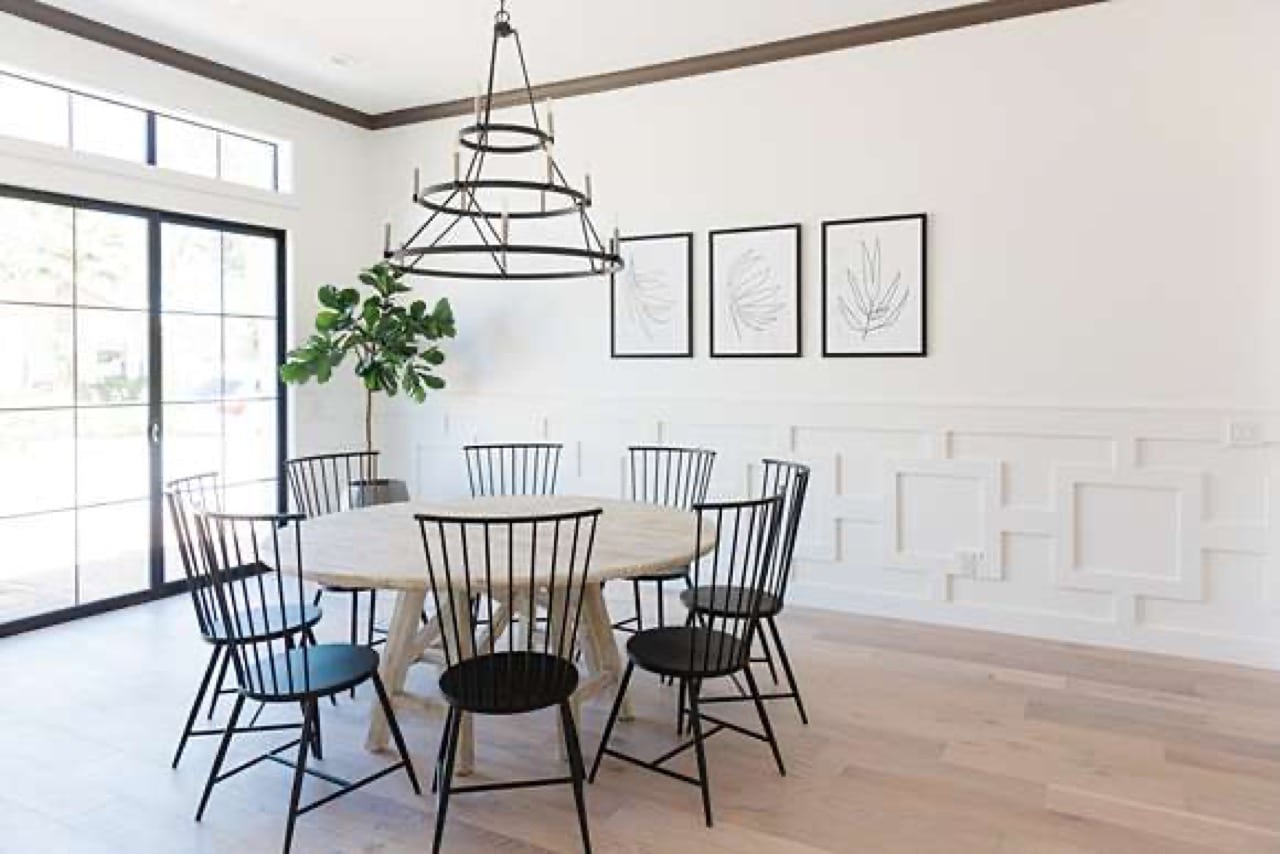 The sun is one of the best parts of beach days! As soon as you step on the sand and feel the sun beating down on your shoulders, it instantly will boost your mood. Get that same feeling in your home by letting the sun in! If you have large windows or doors, open the curtains and let the natural light in.
Dayton In Whitewash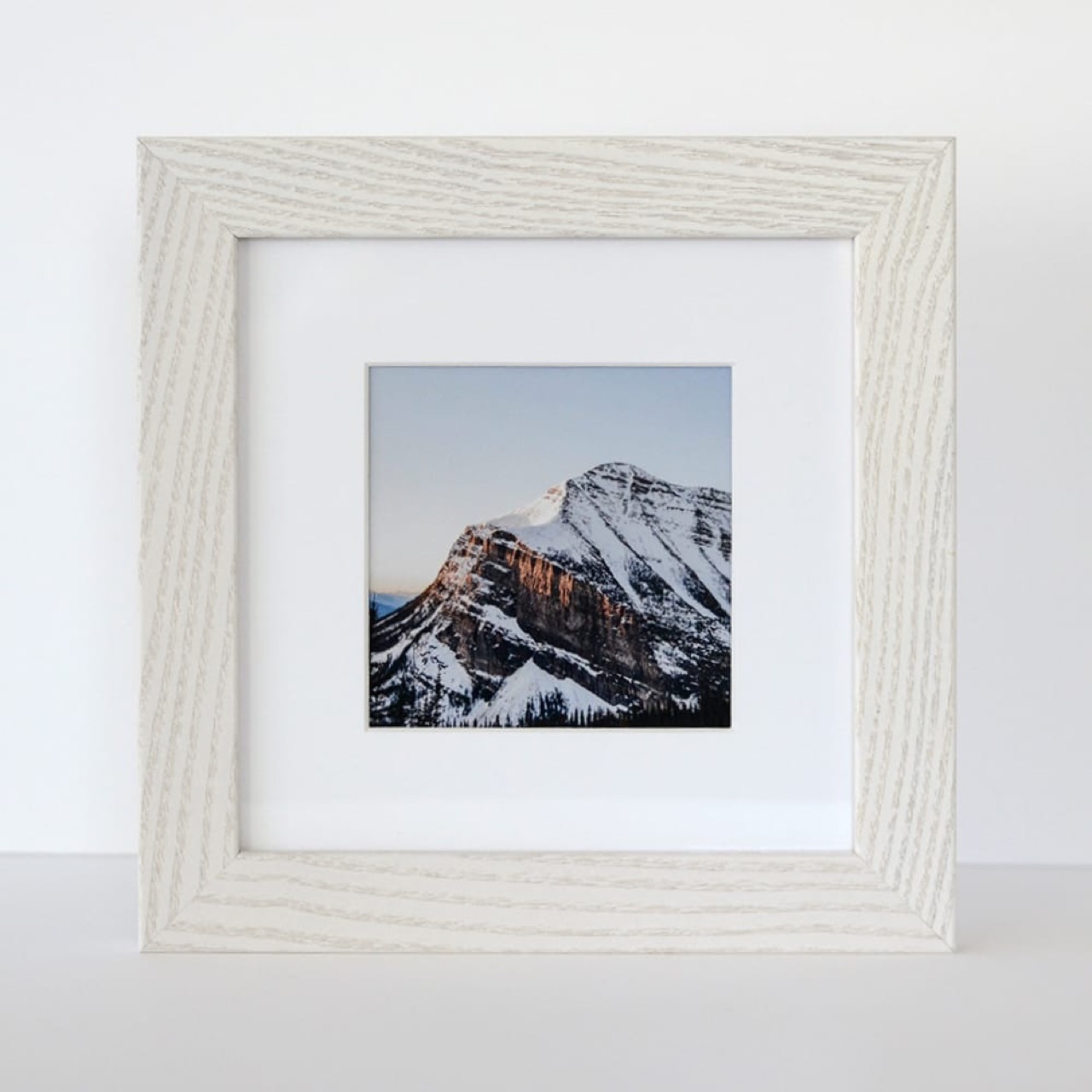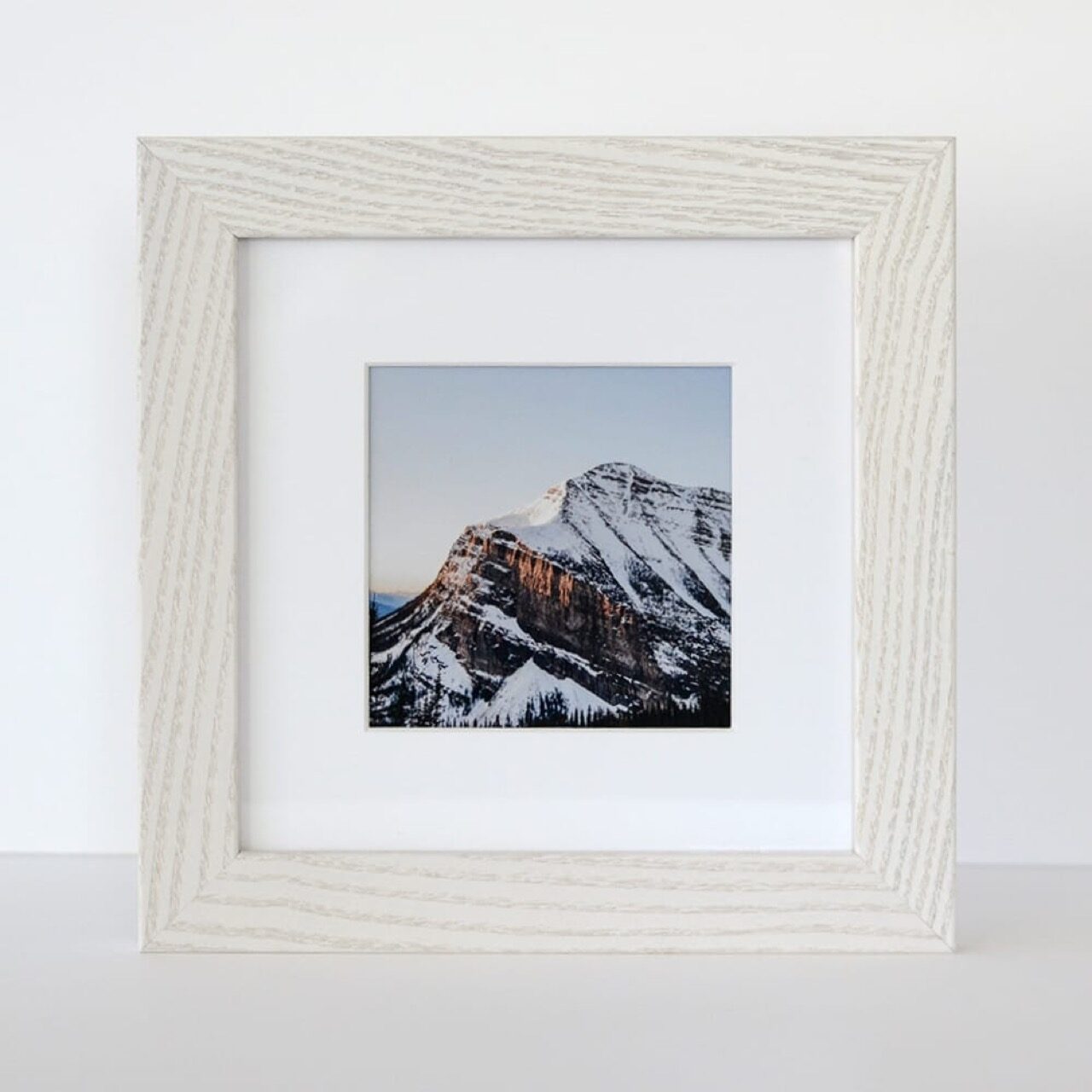 When you think of the beach, you sometimes think of the water-worn boats that travel across the water. They might have their paint peeled from the bottom, or fading colors due to the sun beating down on them all day.
Our new Dayton frame in Whitewash has that beach aesthetic. It will instantly give your walls the feel that you're sitting by the shore.
Beaching It At Your Home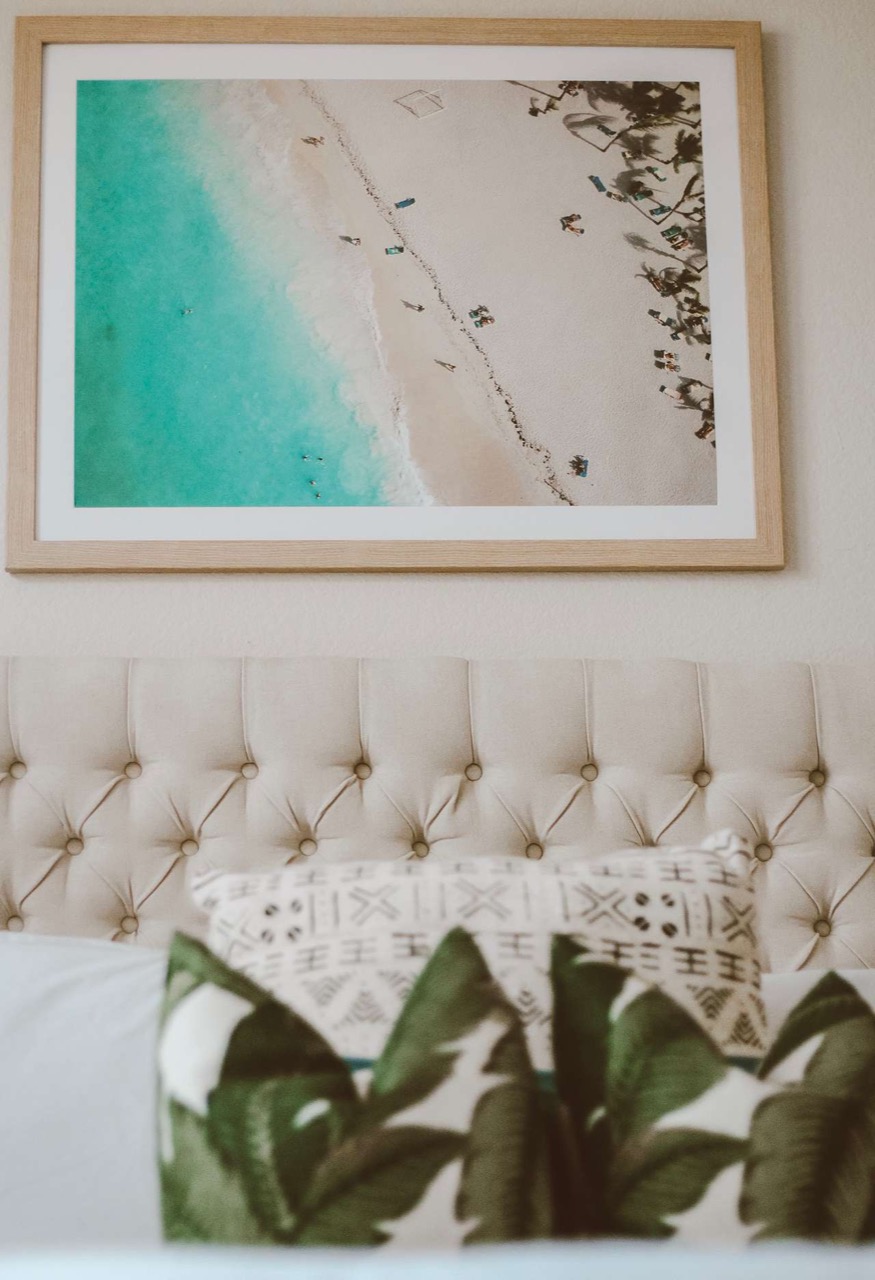 The beach is a must during the summer months, even if you don't have a house steps away from the sand. But how great would it be to have that beach aesthetic in your home, all year round! With these tips and tricks, you'll be on your way to feeling the beach breeze from your couch.
If you've taken any of these tips and applied them to your own decor, be sure to share photos of your finished product with us on social media. We can't wait to see what you've come up with!