With the Fall season quickly approaching, there are so many great picture ideas that you can create with your family. From pumpkin picking and apple cider donuts to carving jack-o-lanterns and Thanksgiving dinner, fall is a season to get excited for. There's a certain feeling in the air that makes everyone a little excited for what this fall will have in store.
There are a few changes around our homes in preparation for fall, too: we close the windows at night, grab a blanket or two to snuggle up in, and of course, transition our closets from shorts and tees to long pants and sweaters. And let's not forget the pumpkin everywhere you look, from coffee flavors to candles, pies to beer! Of course, we can't forget the change in our decor for the Fall season as well. We start to put out more orange and black colors, add more autumn patterns such as plaid, and switch out our light throw blankets for the more heavy-duty ones!
One thing we take pride in here at Frame It Easy is how affordable our custom picture frames are, saving you more time and money to create amazing memories with your family. (So you won't break the bank by adding some fall pictures of you and your loved ones to your decor!)
So get on your plaid fuzzy sweaters and grab your pumpkin spiced lattes and let's get started with our ultimate guide to fall picture ideas!
Frame-Worthy Fall Picture Ideas
We've created a list of events you can participate in this fall season that would make great photos to hang on your walls. Seeing them displayed proudly on your walls should make everyone at home feel a little cozier heading into winter.
Halloween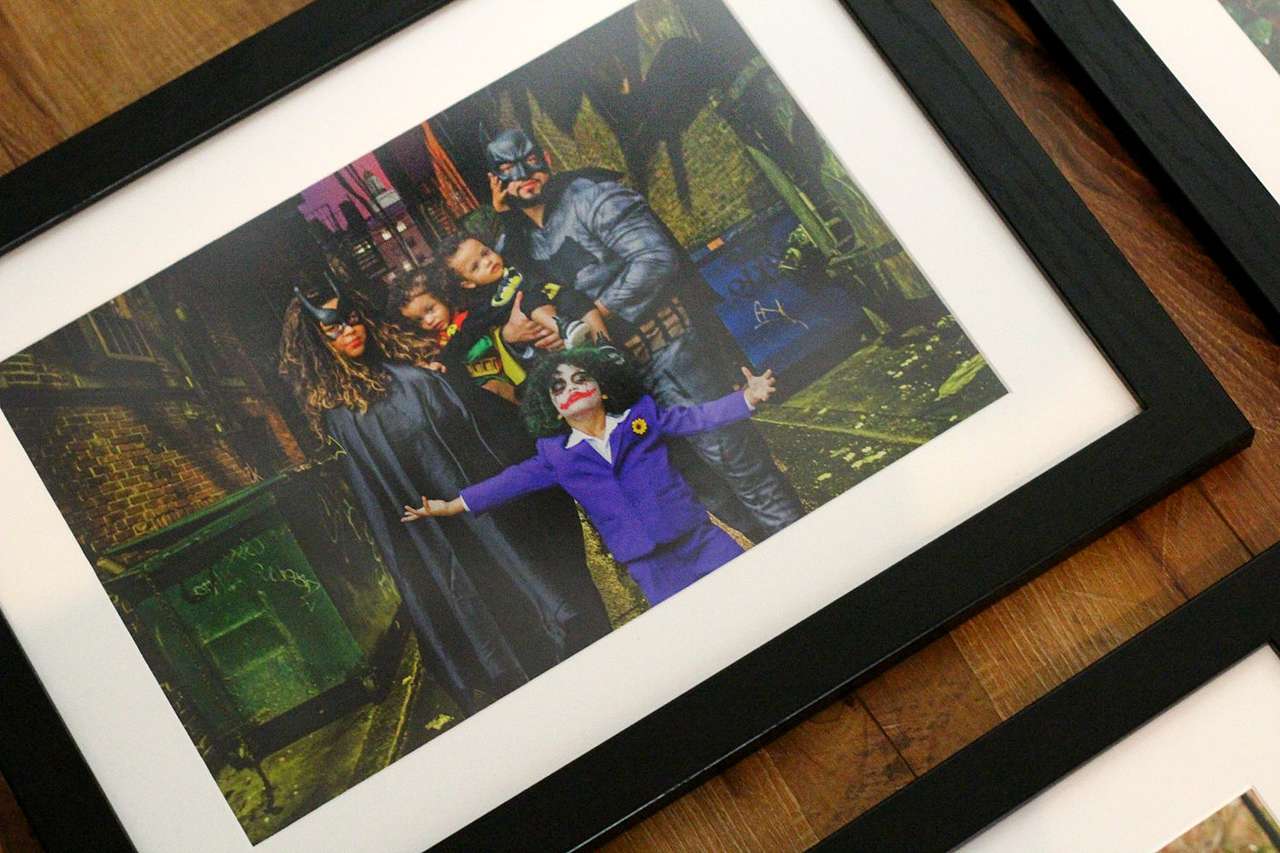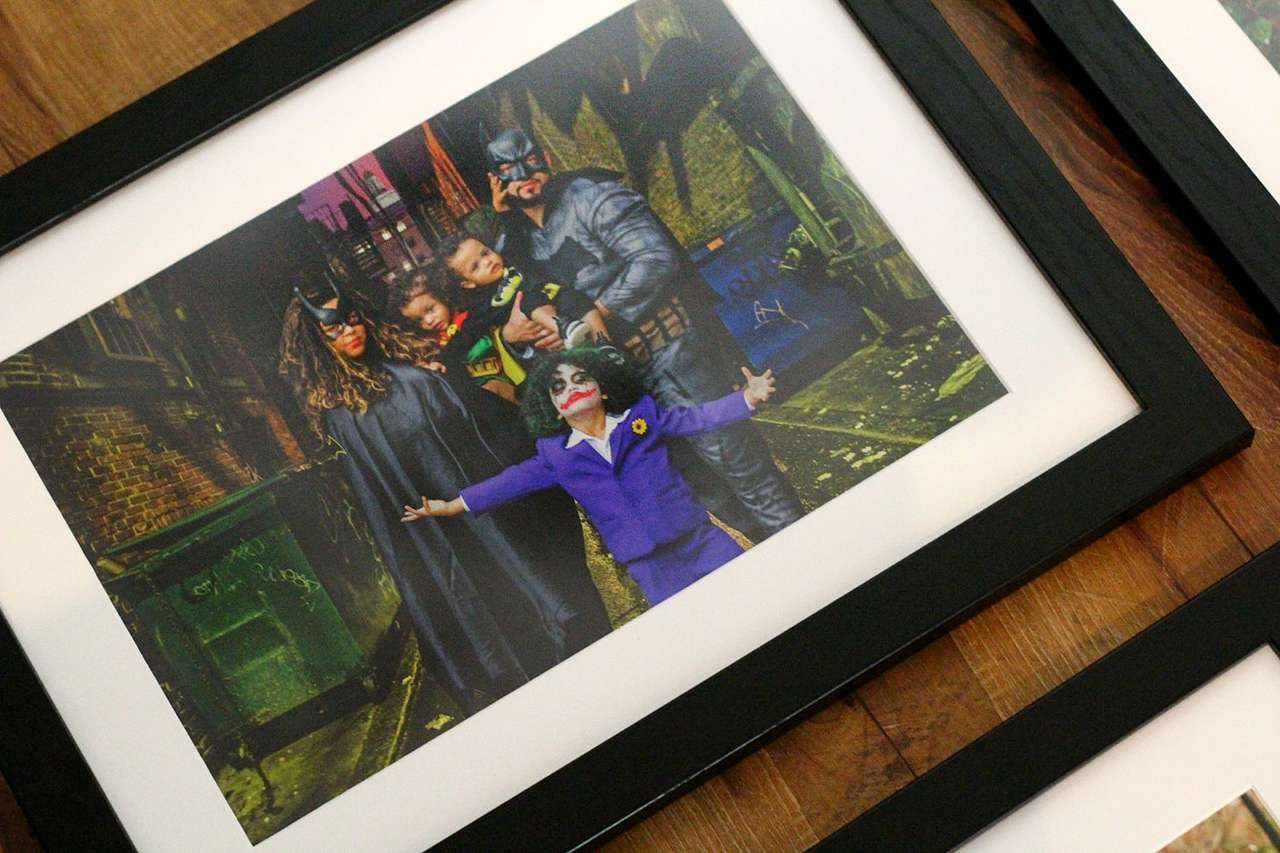 It's impossible to think of the fall season without your mind immediately going to Halloween. It boasts candy and costumes galore, and it also tops a lot of people's lists for favorite holiday.
Whether you're a parent who can't wait to see how spooky your kids look in their costumes, you're planning a family-themed costume (did someone say The Incredibles?) or you can't wait to dress up with your friends for a get-together, Halloween makes for the perfect photo-op.
World Series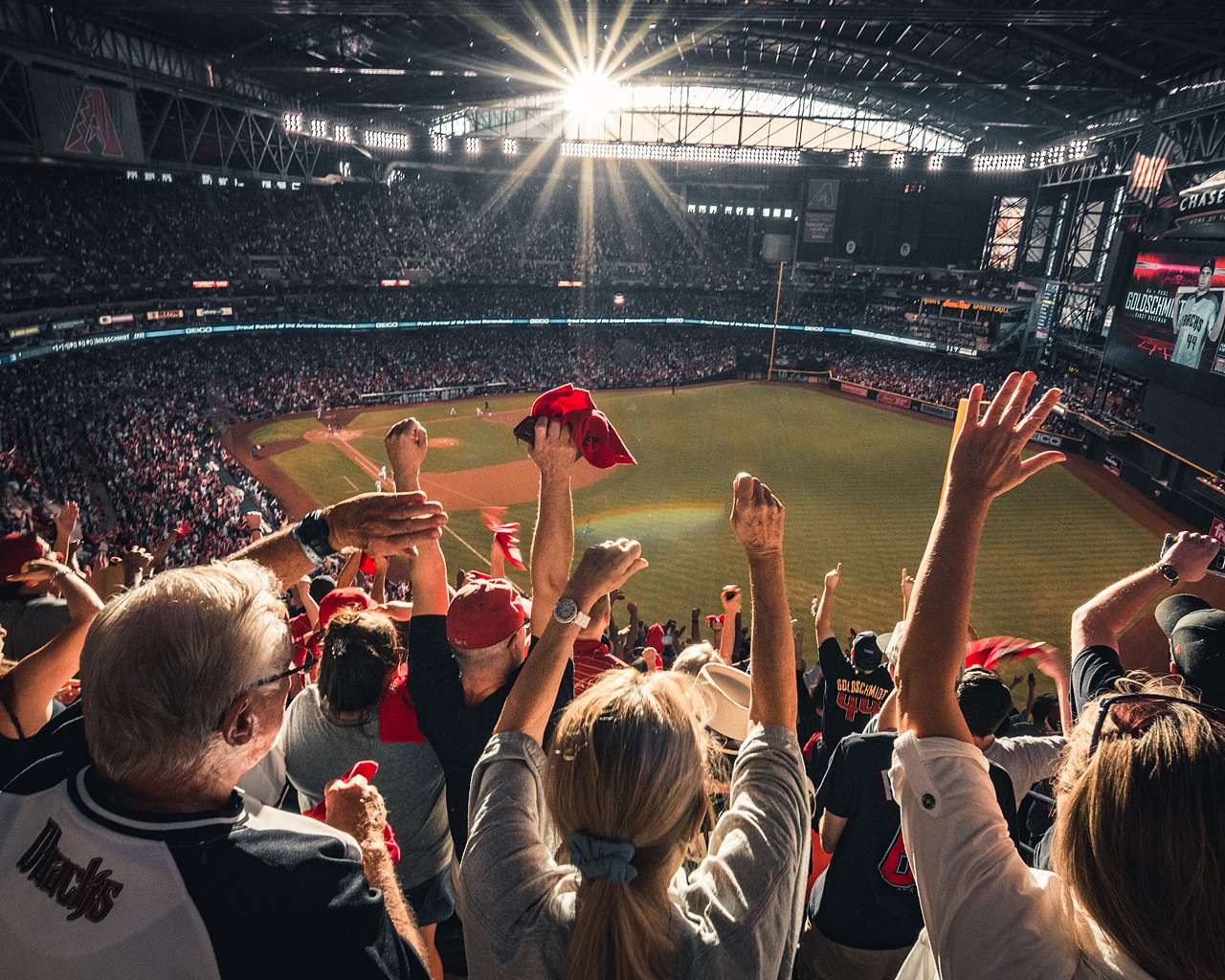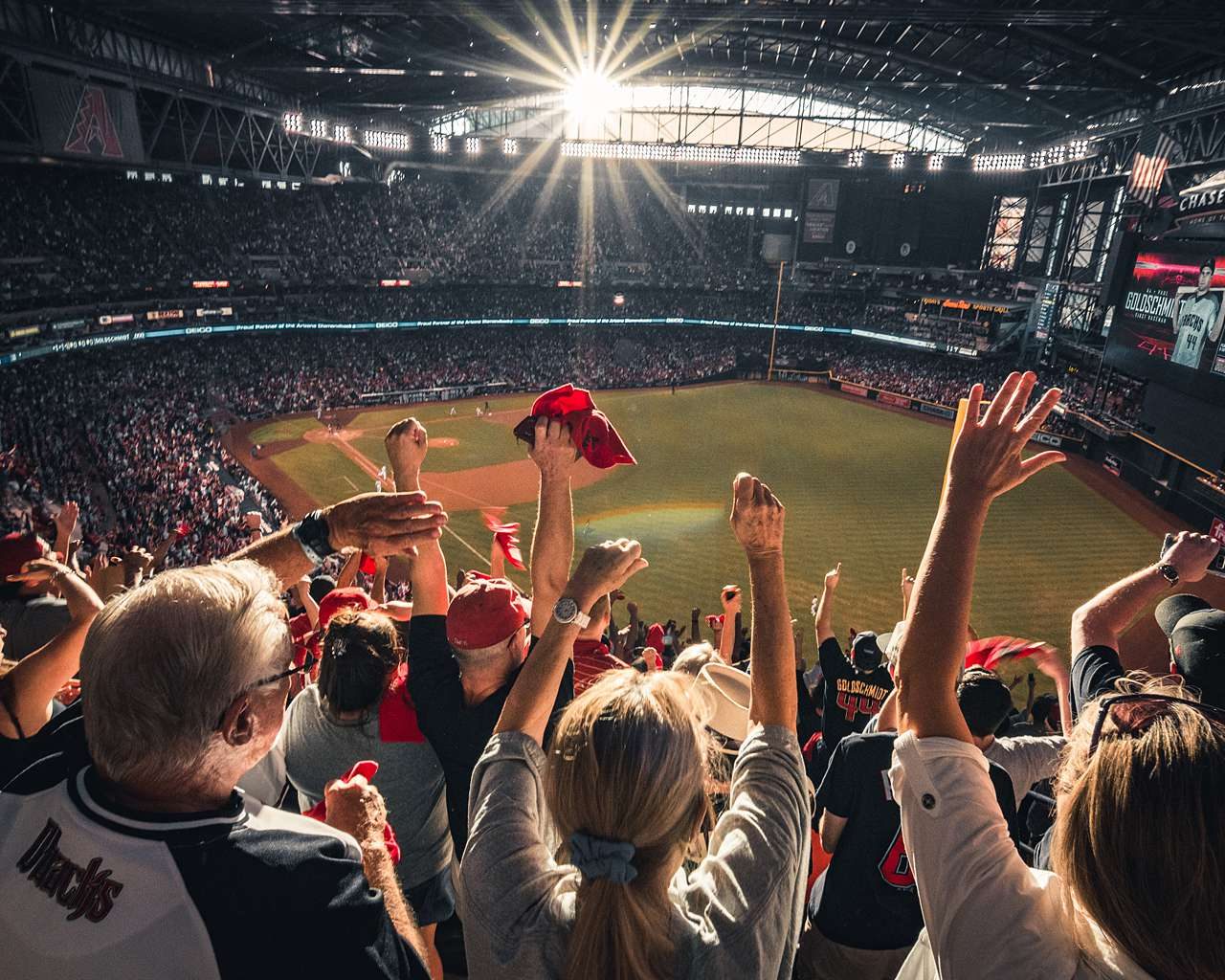 Some people view the fall as the best time for sports in America — it's a time when football is just starting (which we'll get to in a minute), and baseball season is entering its grand finale.
Maybe your local team is in the championship series, or maybe you're a hardcore baseball fanatic who would travel the expanse of the country just to catch one of the possible seven games. Either way, it's a noteworthy fall event.
Consider framing photos from the game, ticket stubs, or even jerseys/shirts to commemorate this season's World Series.
Start of Football Season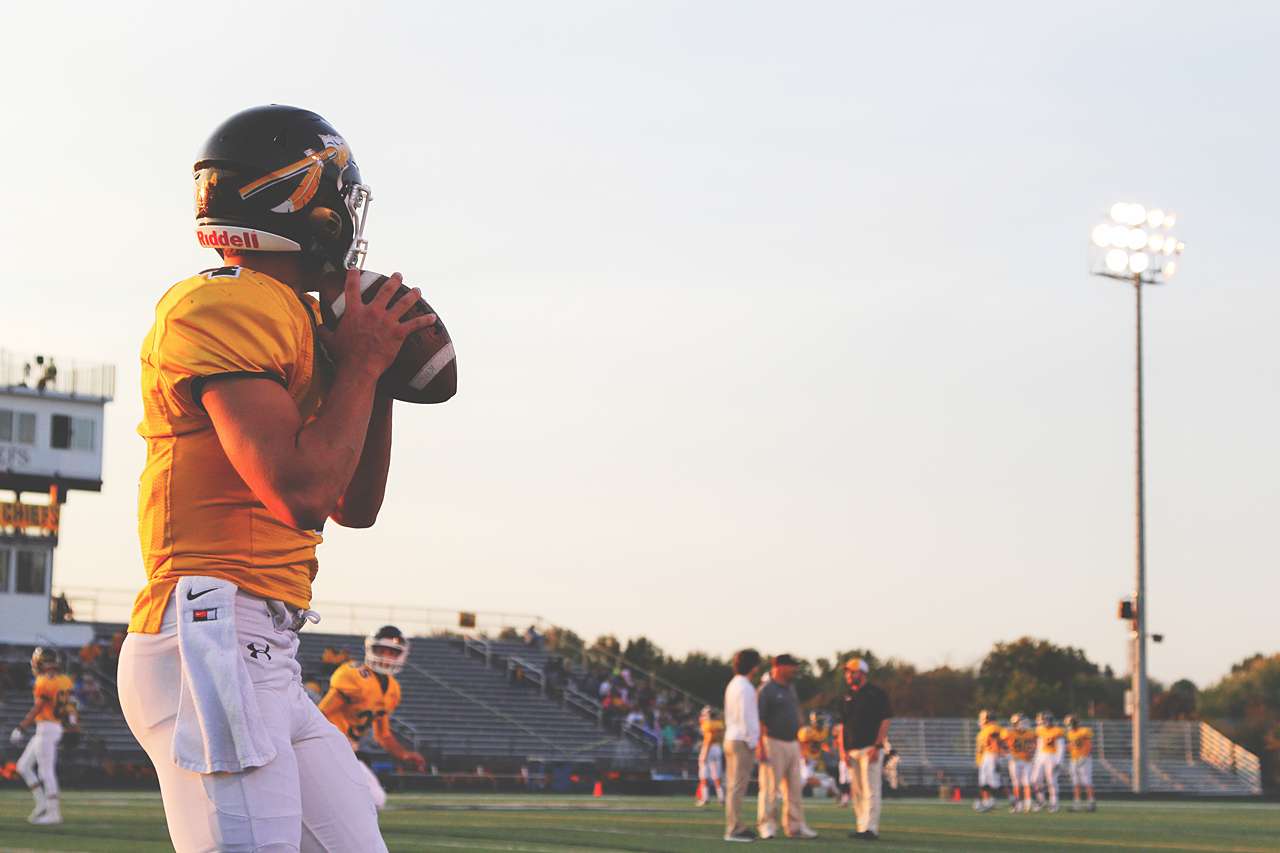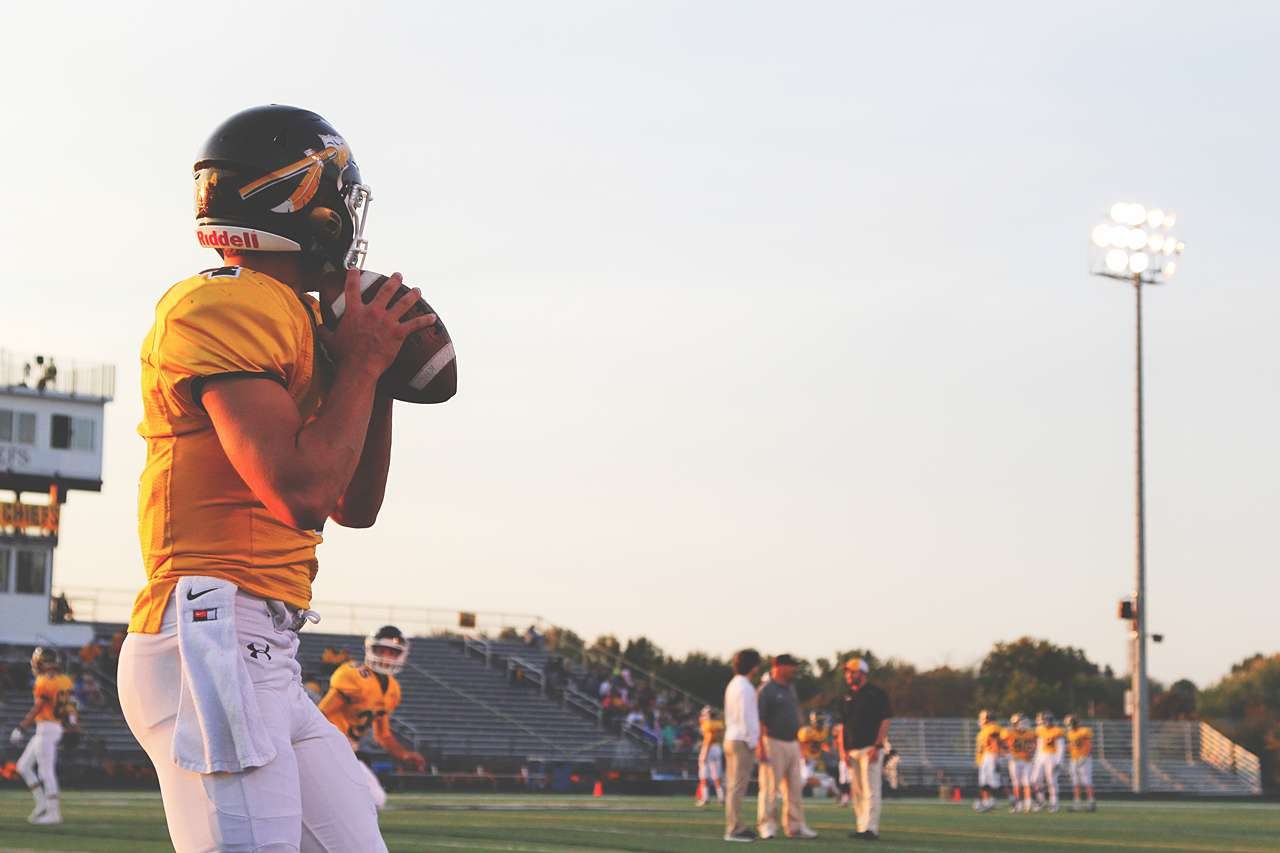 While baseball is winding down, football is just kicking off! And not just for the NFL, either (though that is what most people might think of.) Your local high school or youth league is probably just starting their season, too.
For some, this is a community event. Local high school games are when parents come out to watch their kids, tailgating happens in the parking lot, and students come to socialize and show their school spirit.
So, whether it's going to see a professional game, or just showing support for your local community, there are a ton of ways you can celebrate (and showcase) this sport's season.
Hay Rides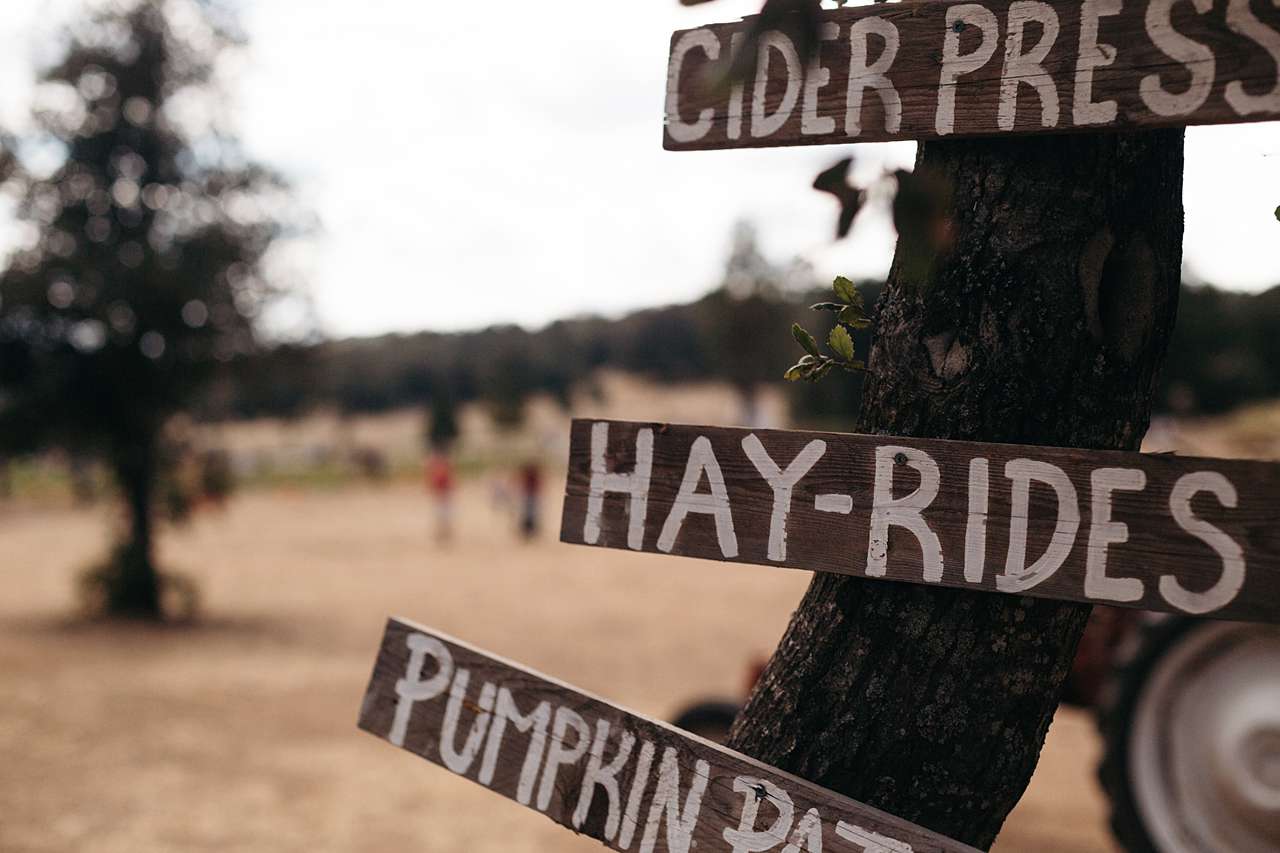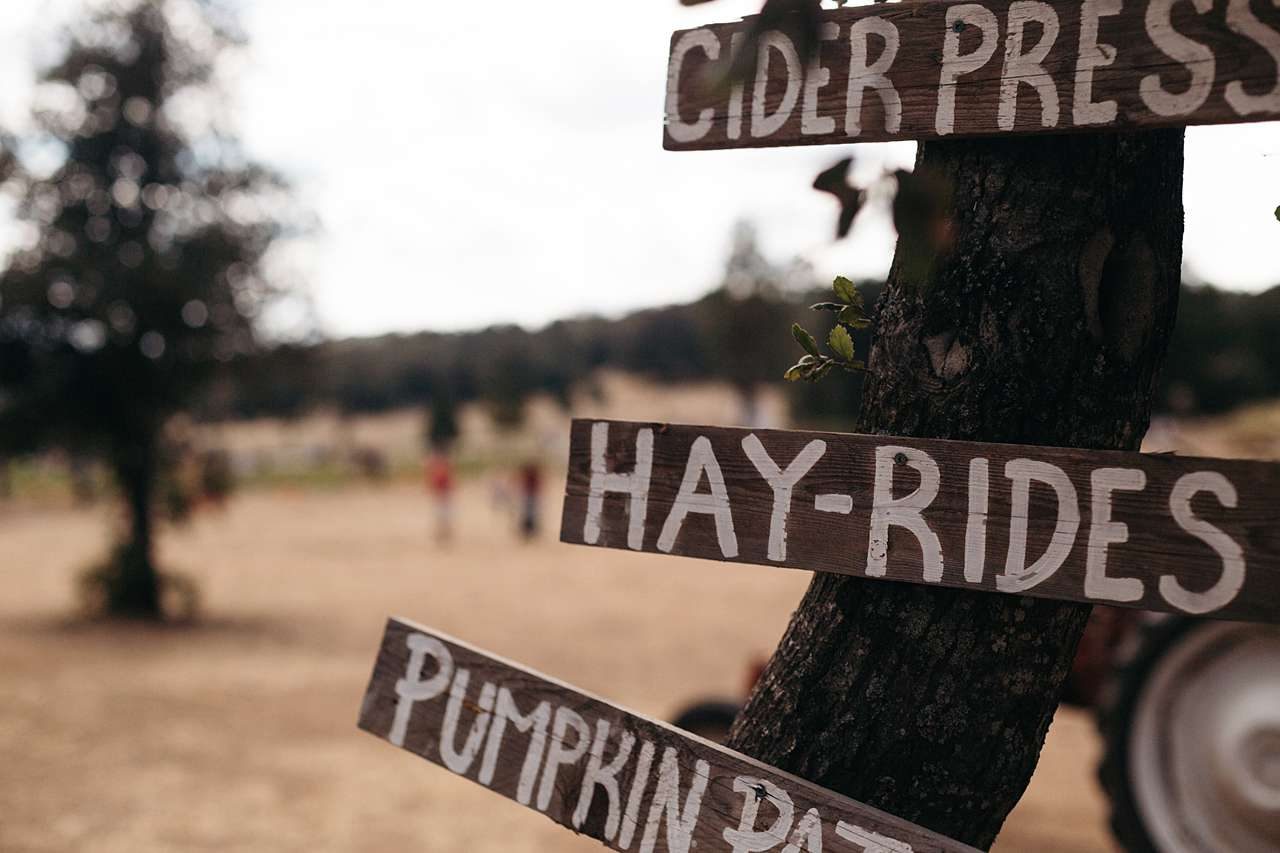 Hayrides also tend to epitomize harvest/farm culture this time of year.
They're a great experience to bond with your family over (and you can enjoy a nice hot cider while you're at it, too). Head to your local farm or look online to find one near you that offers hayrides. And of course, don't forget your camera!
Pumpkin Picking/Carving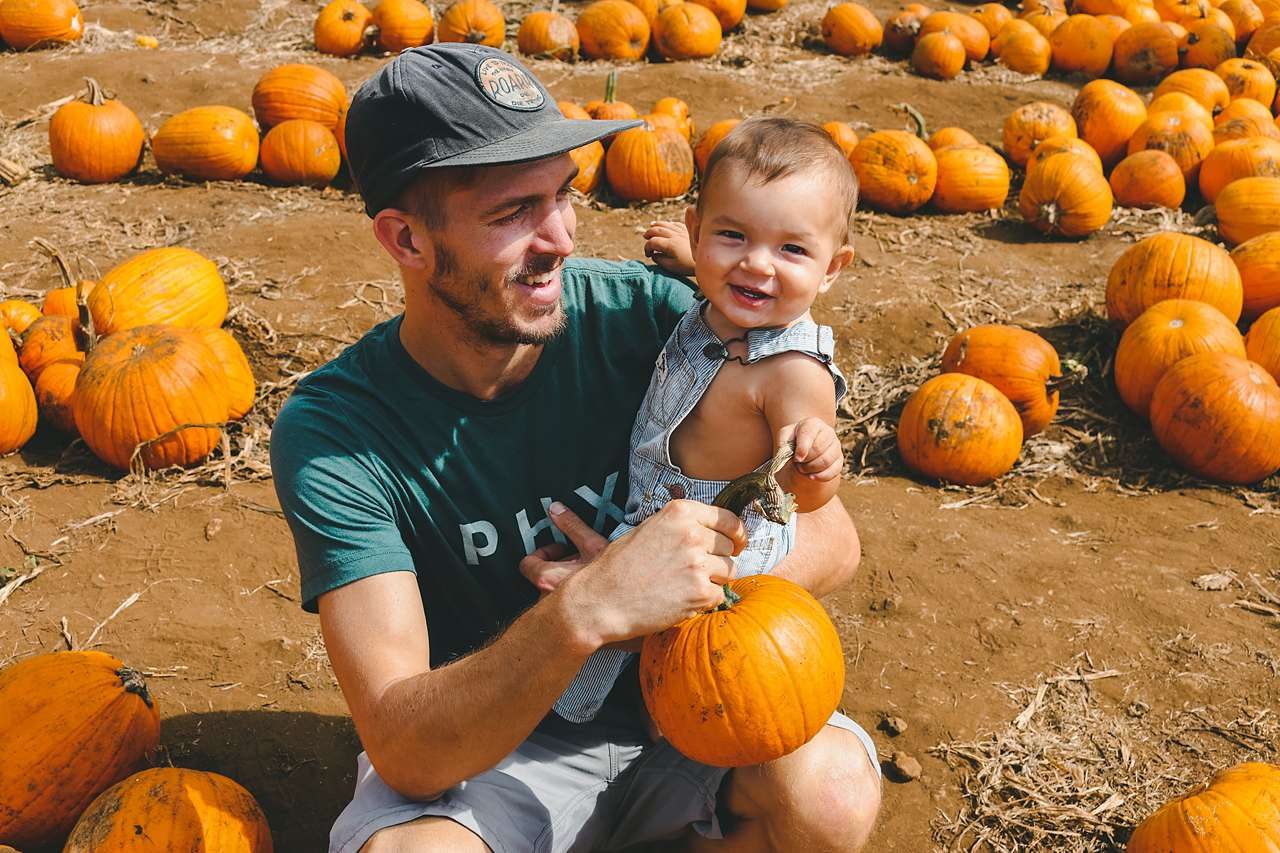 Picking pumpkins is a classic fall outing, filled with many frame-worthy moments. From finding the biggest one in the patch to choosing the perfect pumpkin to decorate your front porch, be sure to have your camera ready to capture it all.
Then you might even want to carve your pumpkin, which is a whole new activity to take photos of. Maybe you'll carve some spooky smiley faces to make that classic Jack-O-Lantern look, or you might want to make some intricate carving that blends the line between seasonal decor and fine art. Whatever you want to do, be sure to photograph both the process and the result!
Apple Picking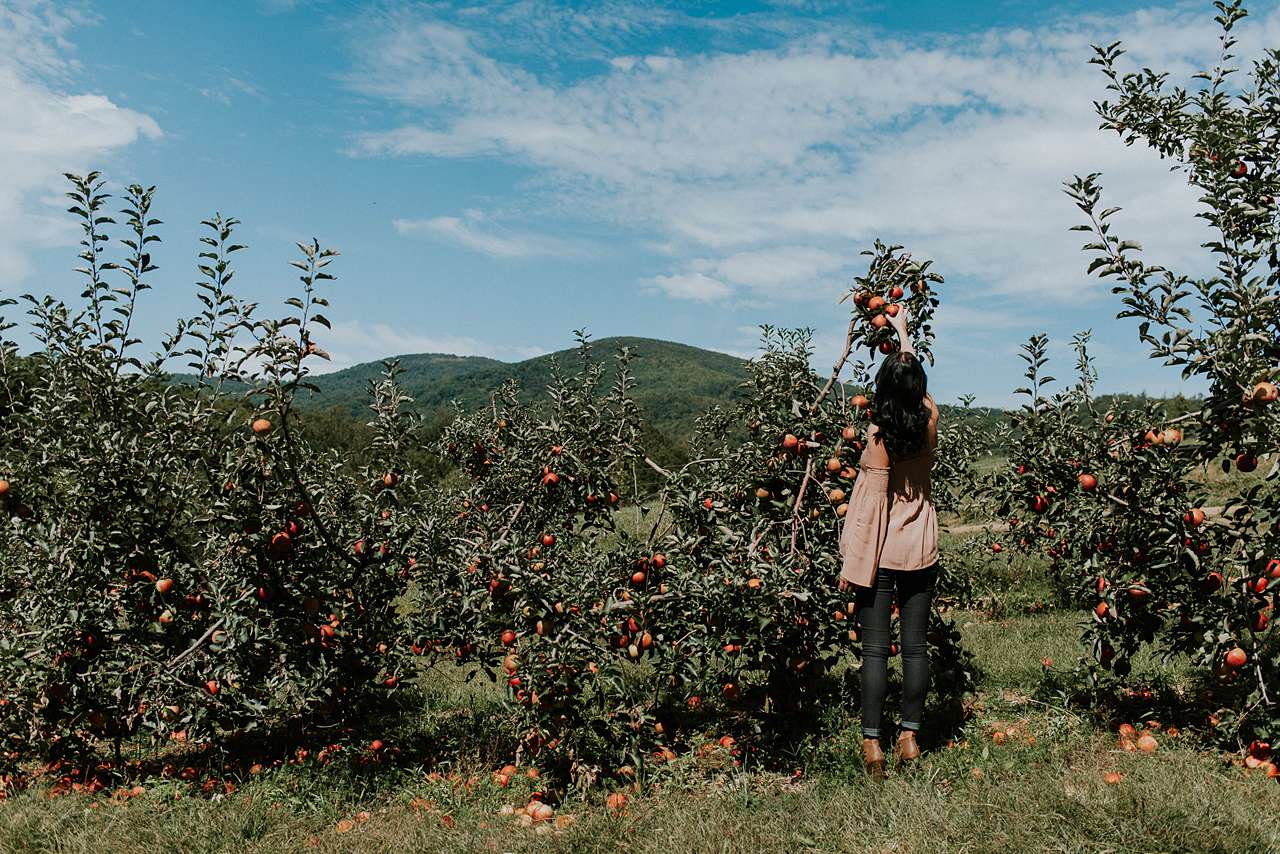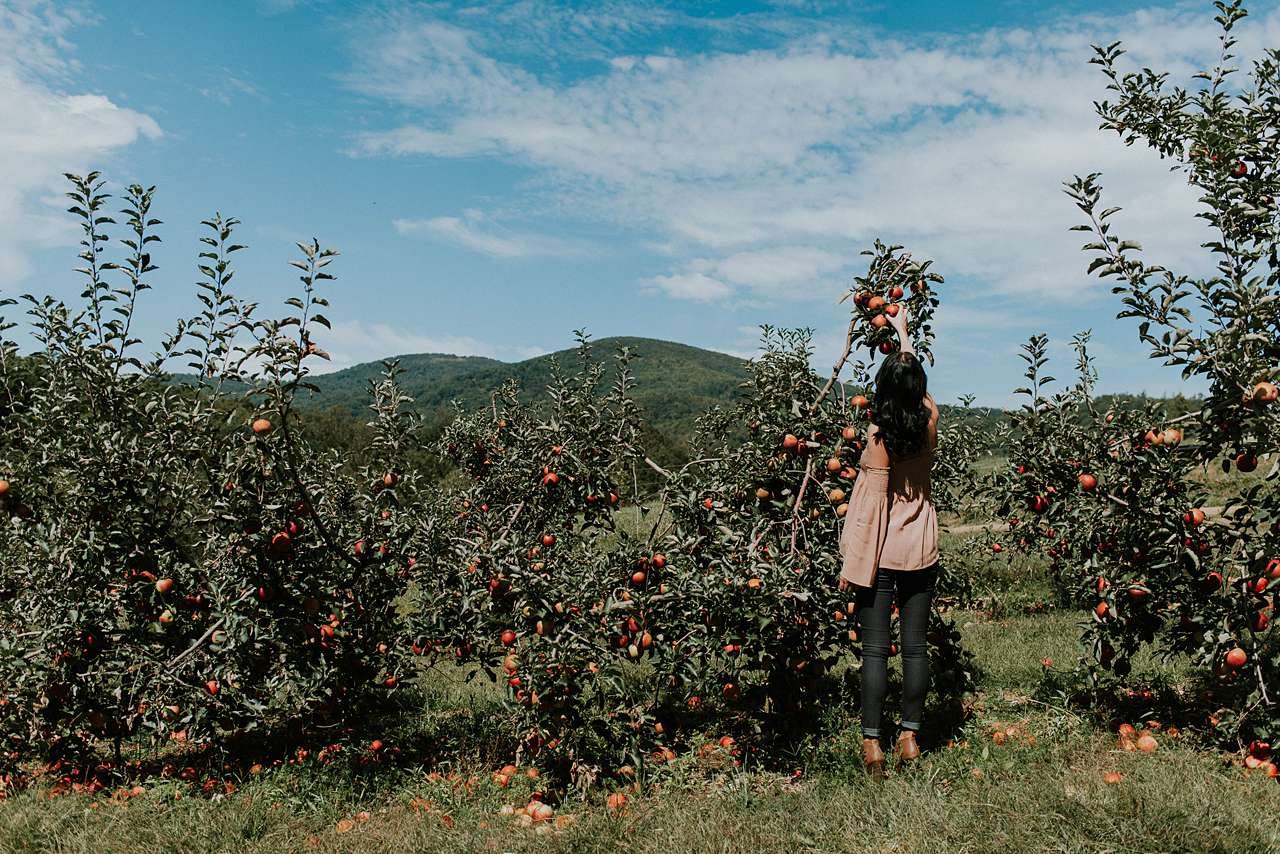 Few things taste better than a fresh-picked apple, and fall is the season for picking! Spend a day at your local orchard decked out in cozy flannel looking for the perfect farm-fresh apples — they're great for eating as-is, baking pies, and/or making caramel/candy apples!
To make sure you pick your favorites at the right time, check out this breakdown of all the various apple varieties.
Leaf Peeping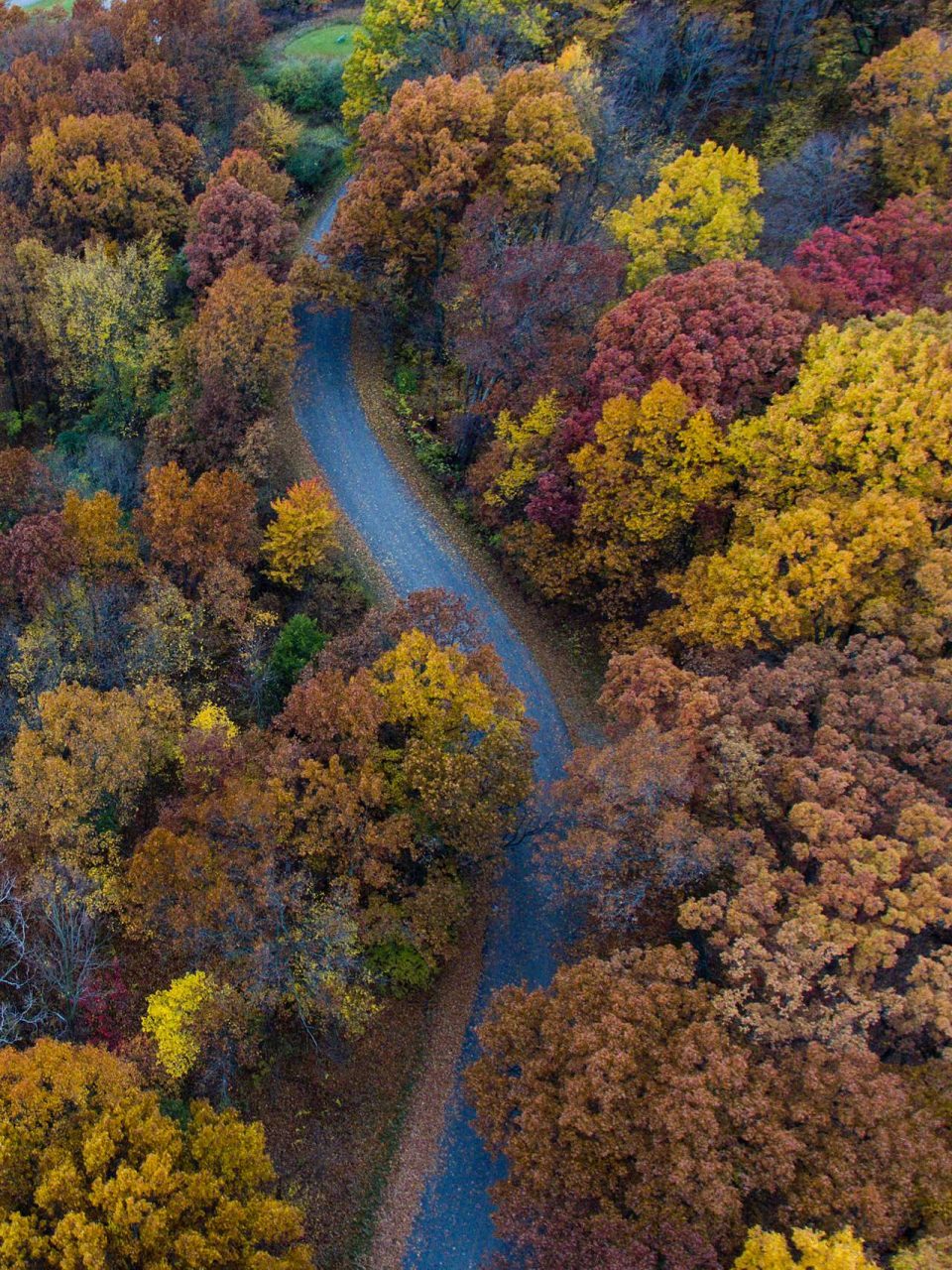 One of Mother Nature's most splendid displays, there's no denying the beauty of fall foliage at its peak. The array of colors — from reds to greens to yellows, oranges, and browns — are a sight to see. Take a nice fall walk by yourself or with loved ones to enjoy the beautiful display of fall colors. The bright colors of the leaves would also make for a great display on your walls!
Want to make sure you don't miss the best viewing in your area? Check out Smoky Mountains' Fall Foliage Prediction Map!
Harvest Festivals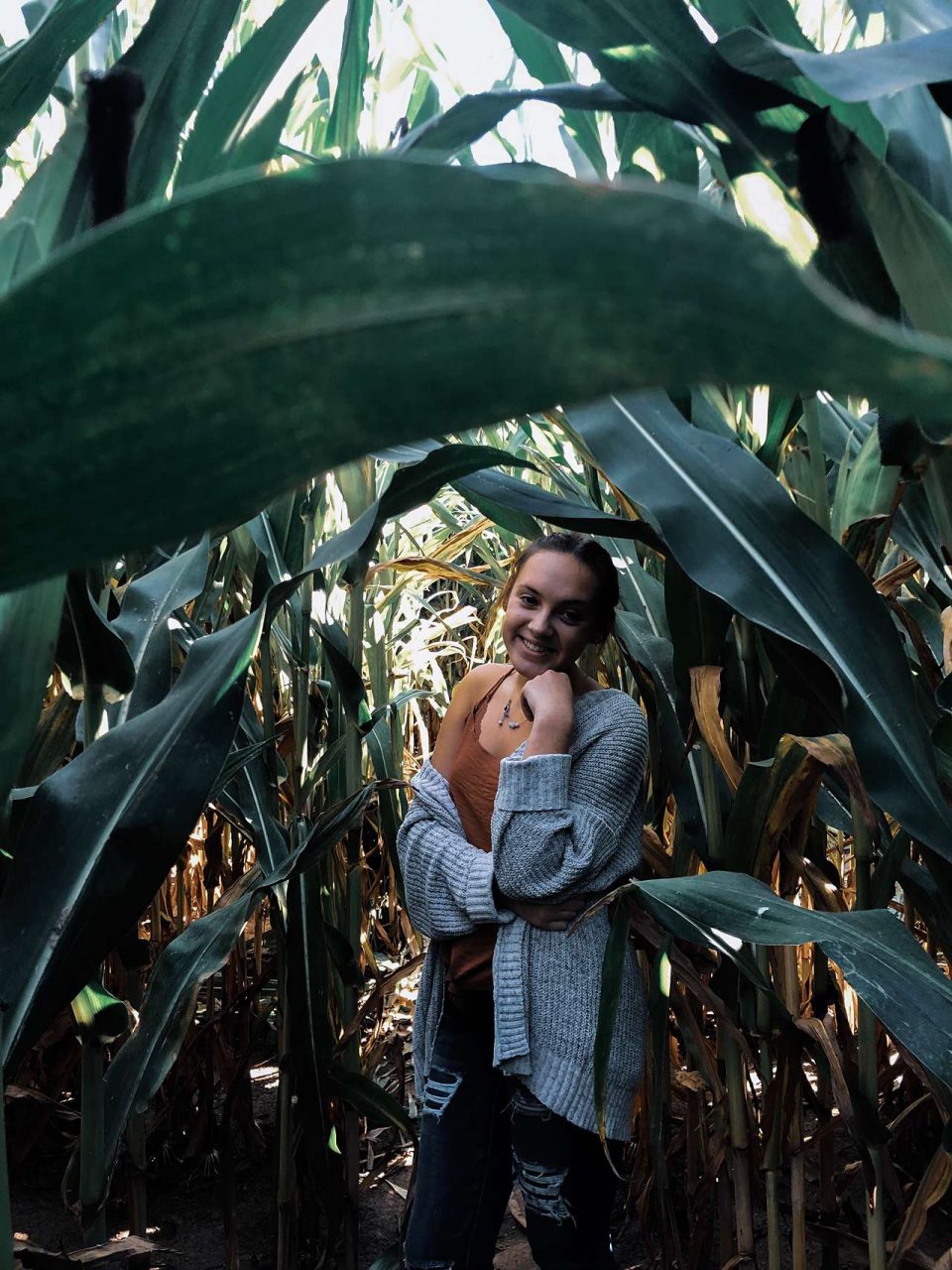 Summers are for outdoor cookouts, and winters are for indoor feasts; fall is for harvest festivals. Still warm enough to be outside for an extended period, albeit with a few extra layers, they are made to celebrate all things autumn.
What takes place at these? Food sales, pie bake-offs, costume contests, kettle corn, hayrides, live music, art festivals, and maybe even a corn maze! Check to see if your local community is having such an event to cram in a whole bunch of fall festivity.
Thanksgiving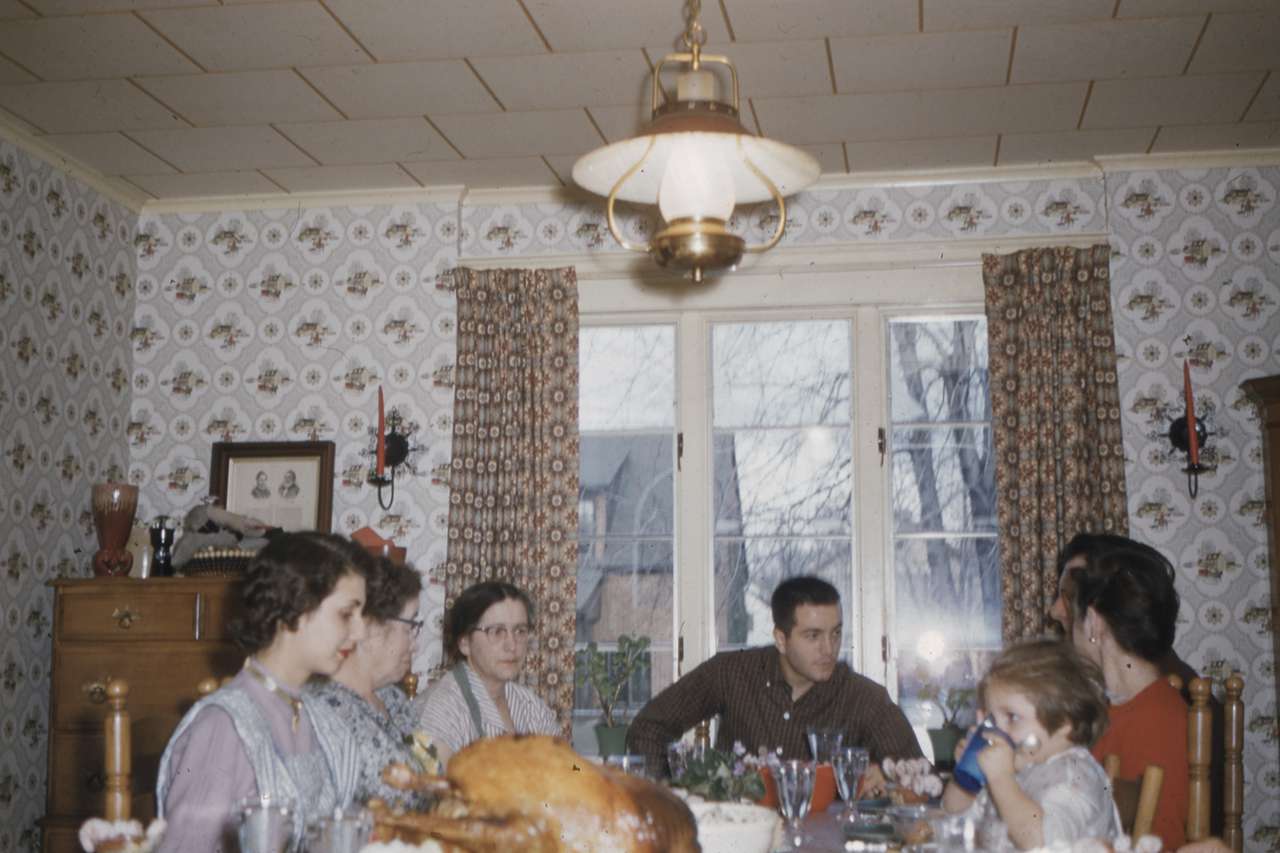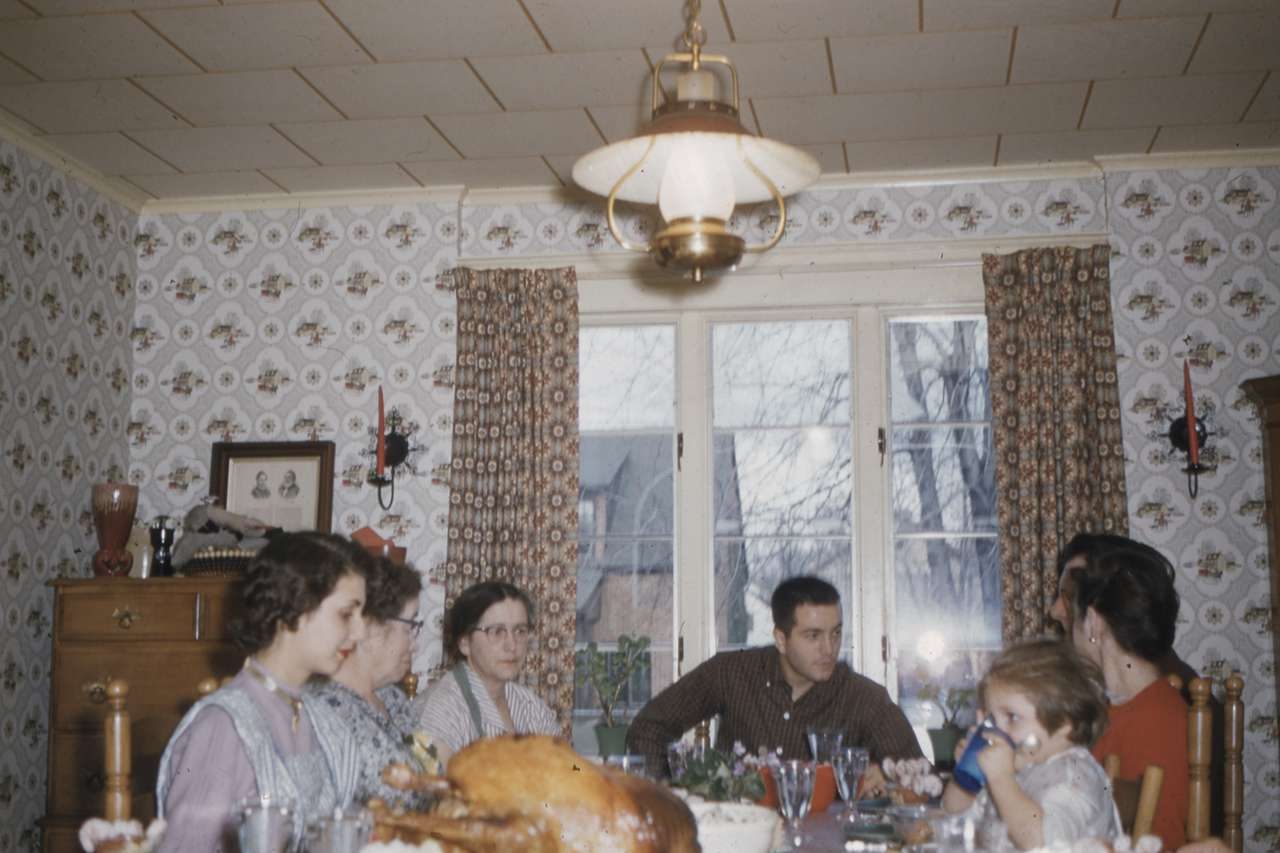 Though it may be the last of the fall holidays, there's still room for one last hurrah as we celebrate Thanksgiving. For most, this is a holiday where families get together and, well, eat… a lot. But it's also a time to reflect on a year of memories and being thankful for the good times shared. What better way to reminisce than having a photo to look back on, as well as take new ones to treasure for years to come.
(P.S. You can also consider framing cherished family recipes, like that famous pumpkin pie or savory turkey stuffing!)
Fall Photoshoot Ideas
Any excuse to get your family or friends together for a photoshoot is great. Why not do a fall photo shoot? The weather outside is just right so you won't be sweating or freezing and nature as your background will be perfect!
So what are some great spots to take some photos this year? Let's go over them!
A Pumpkin Patch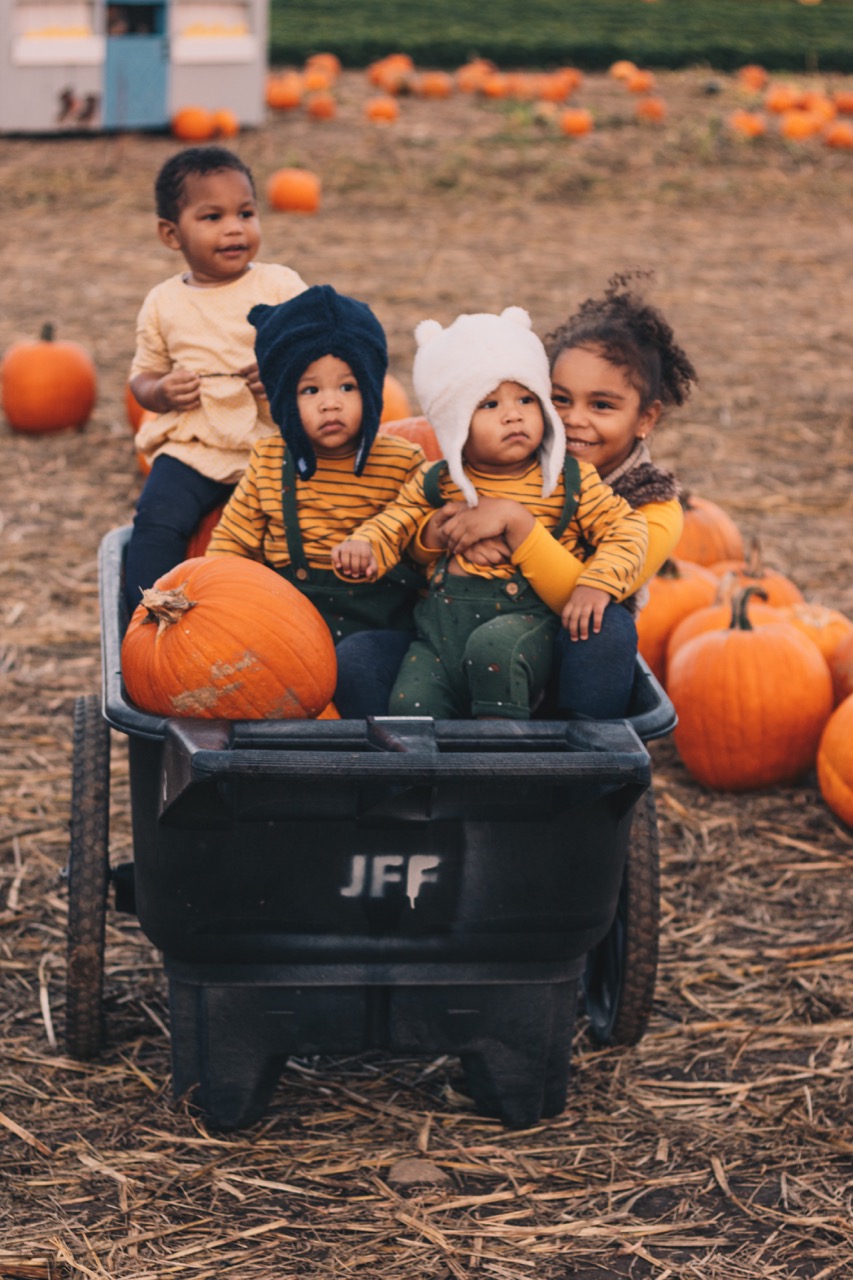 Of course, this is obvious. What screams fall more than a pumpkin patch? Use a pumpkin as a chair or surround yourself and your family with a ton of different-sized pumpkins.
Get Matching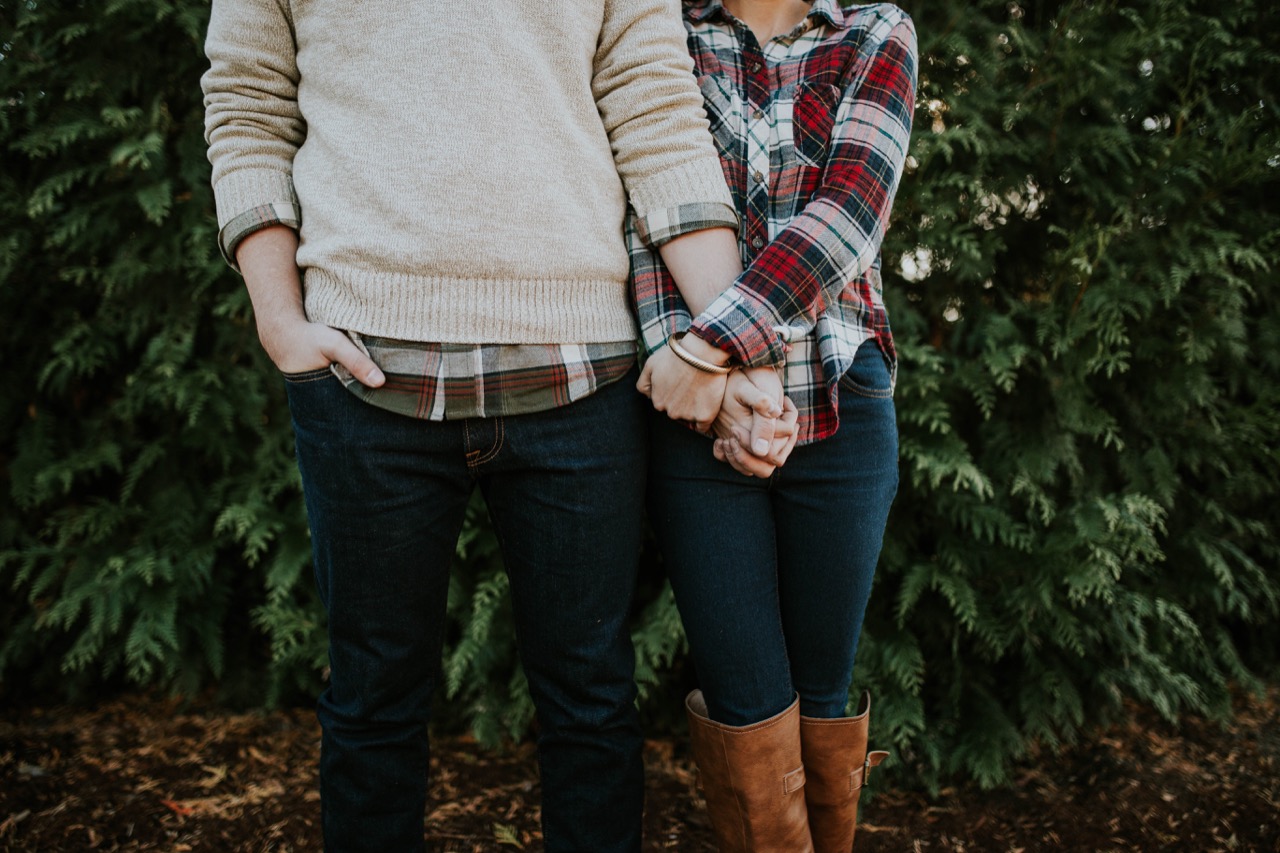 The classic fall outfit is plaid shirts and brown, orange, and red colors, right? Pick out matching or coordinating outfits and take a walk in your local park or another path for a great backdrop for your photos!
Create A Leaf Pile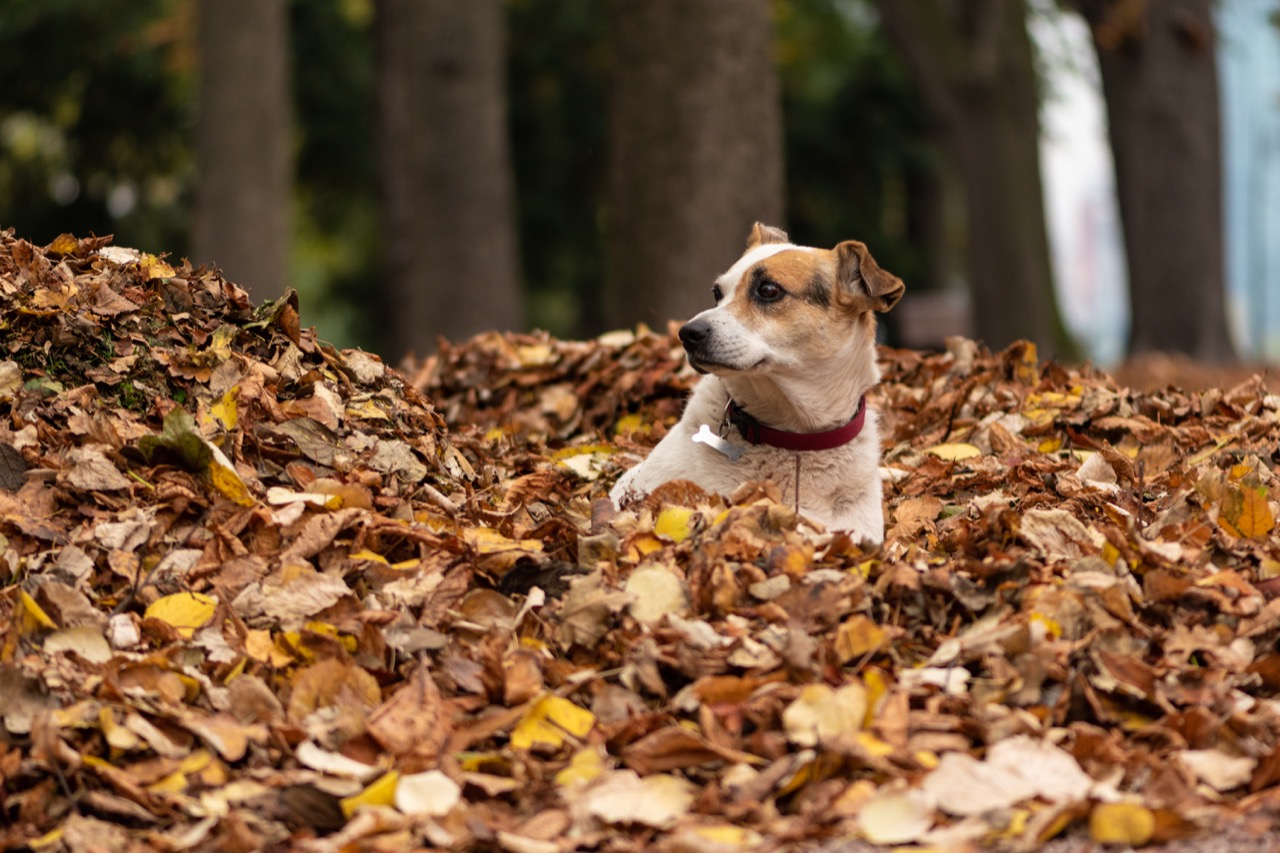 Not only can this help you to rake up all the leaves in your yard, but it makes for the perfect photo-op. Gather a ton of bright-colored leaves and have fun with them! Jump in the pile, throw them in the air, or lay on top of the pile. Get creative and just start snapping!
Fall Family Photo Outfit Ideas
If you've been to our Learning Center before, you know that we are big fans of Pinterest boards. They make creating and planning much easier, plus, you can view other people's boards to get inspiration! If you are planning a family photo shoot, you will need to find an outfit for everyone. Of course, you want to coordinate somewhat, so the first step would be to create a color palette. This may be easy since there are a few key fall colors — so think browns, greens, reds, oranges, grey, and the like. Consider the location you are shooting in, which will make choosing your outfits easier. If you are shooting in an open field, a dress with heels may not be the best for Mom. If you are shooting in a pumpkin patch, it might not be the best idea to dress your toddler in a white button-down.
Below are some inspiration photos for you to base your outfits off of: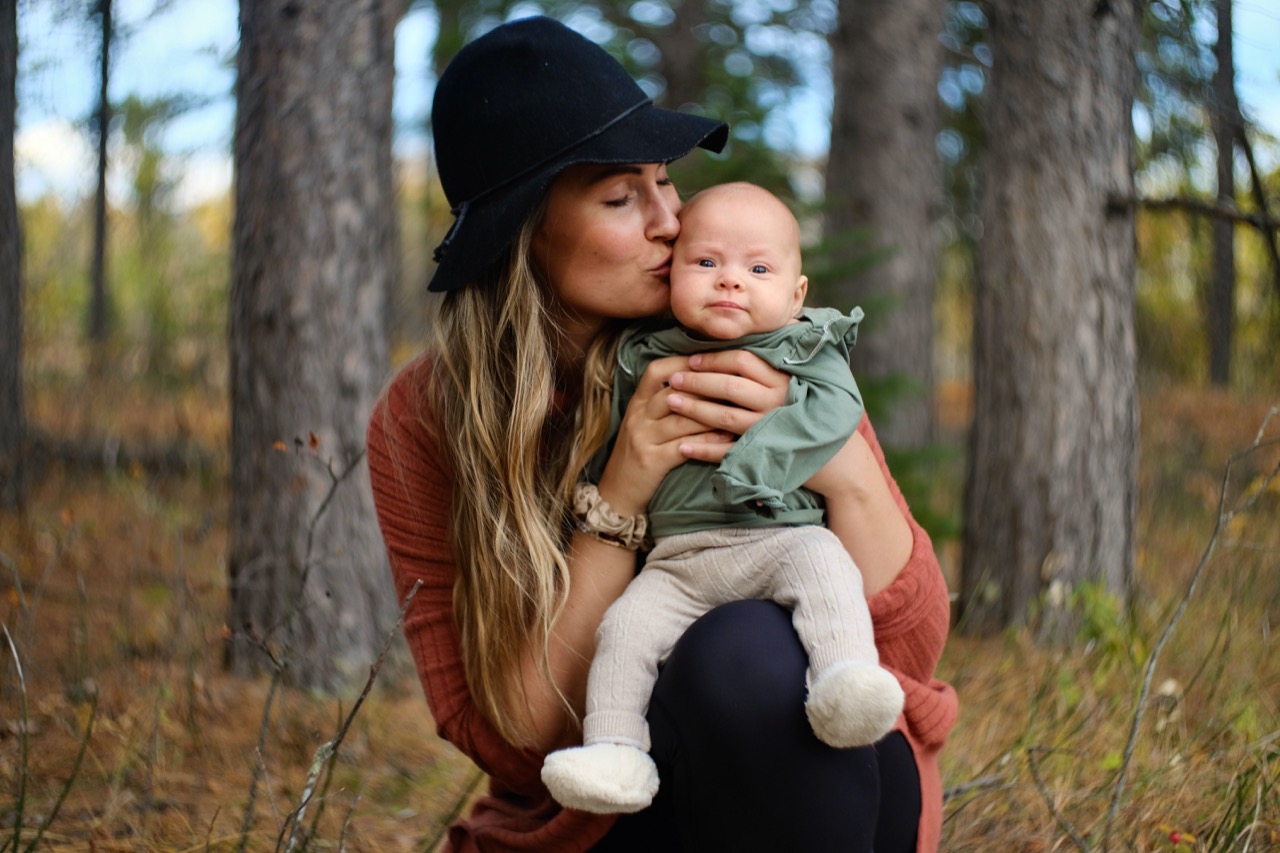 Coordinating colors such as orange and green are perfect for each other. This mother and daughter duo aren't completely matching, but they complement each other perfectly!
The neutral colors go perfectly with the backdrop of the leaves and trees. Keep your outfit simple and let nature do all the talking!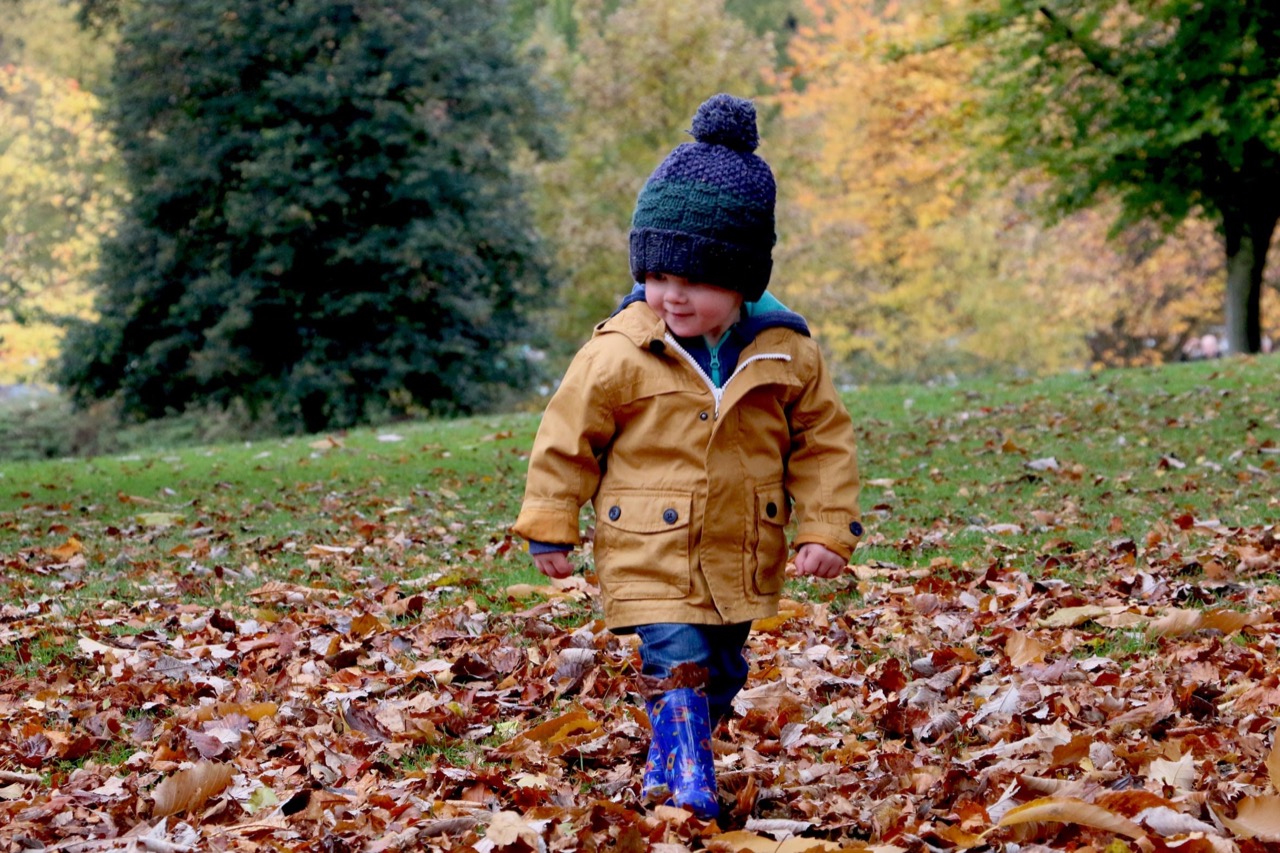 Adding a cute hat is never a bad idea!
Simple And Festive Fall Home Decor Ideas
Now that you have your perfect fall photos, it's time to start decorating for the season. To help you transition your decor to the fall season, we're sharing some decor tips.
Use Warm and Neutral Colors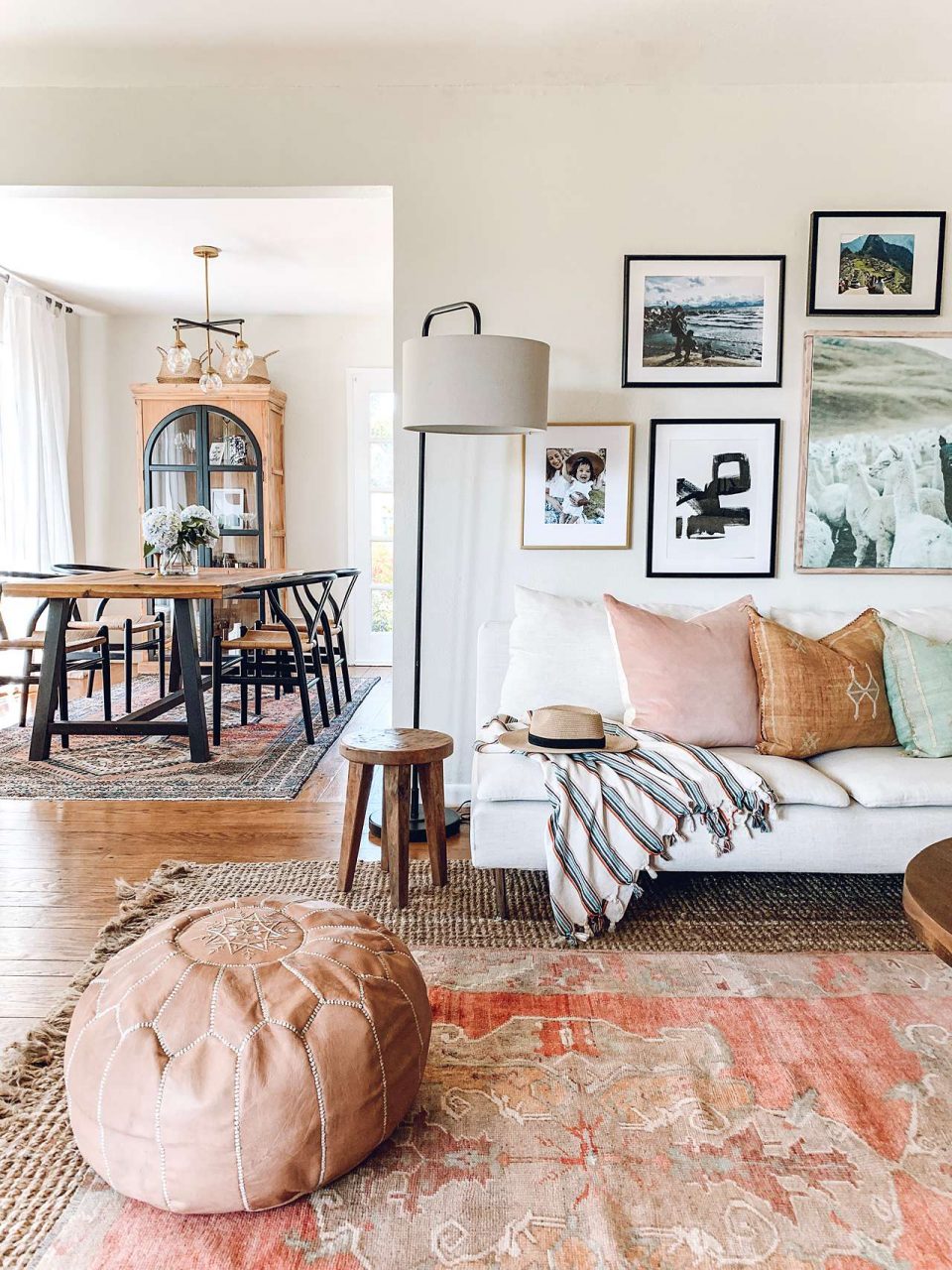 Red, Orange, Yellow, Brown… The colors of fall. Think of what you're outside surroundings will look like during fall (aka the warmly colored leaves) and replicate that feeling in your home. You don't need to completely revamp your home to match the outside scenery, but small touches of warm color will make your home truly feel like autumn.
Keeping your decor neutral year-round will not only keep your transitions simple but it also is the perfect fall accent (really the best accent for any season.) Most people think of neutrals as light colors: whites, light greys, and beige are very trendy right now and make the perfect background to incorporate a pop of color into.
However, dark colors have also become a new trend that we love! Dark browns, navy blue, and deep gold are showing up in wall colors and furnishings. They can be a little more challenging to work with, and you definitely don't want to make your home feel dark or dreary. But if you already have these colors in your home (or are thinking about it) you're in luck! Check out our post on updating your dark walls! Fall is the perfect time to add some drama to your style.
Also, we offer a variety of warm-colored frame styles here at Frame It Easy. (The Derby and the Dayton, in particular, each have some great warm wood colors!) Swapping out your frames around the home will bring a discreet yet tasteful shift that mirrors the changing of the seasons.
Add a Splash of Fall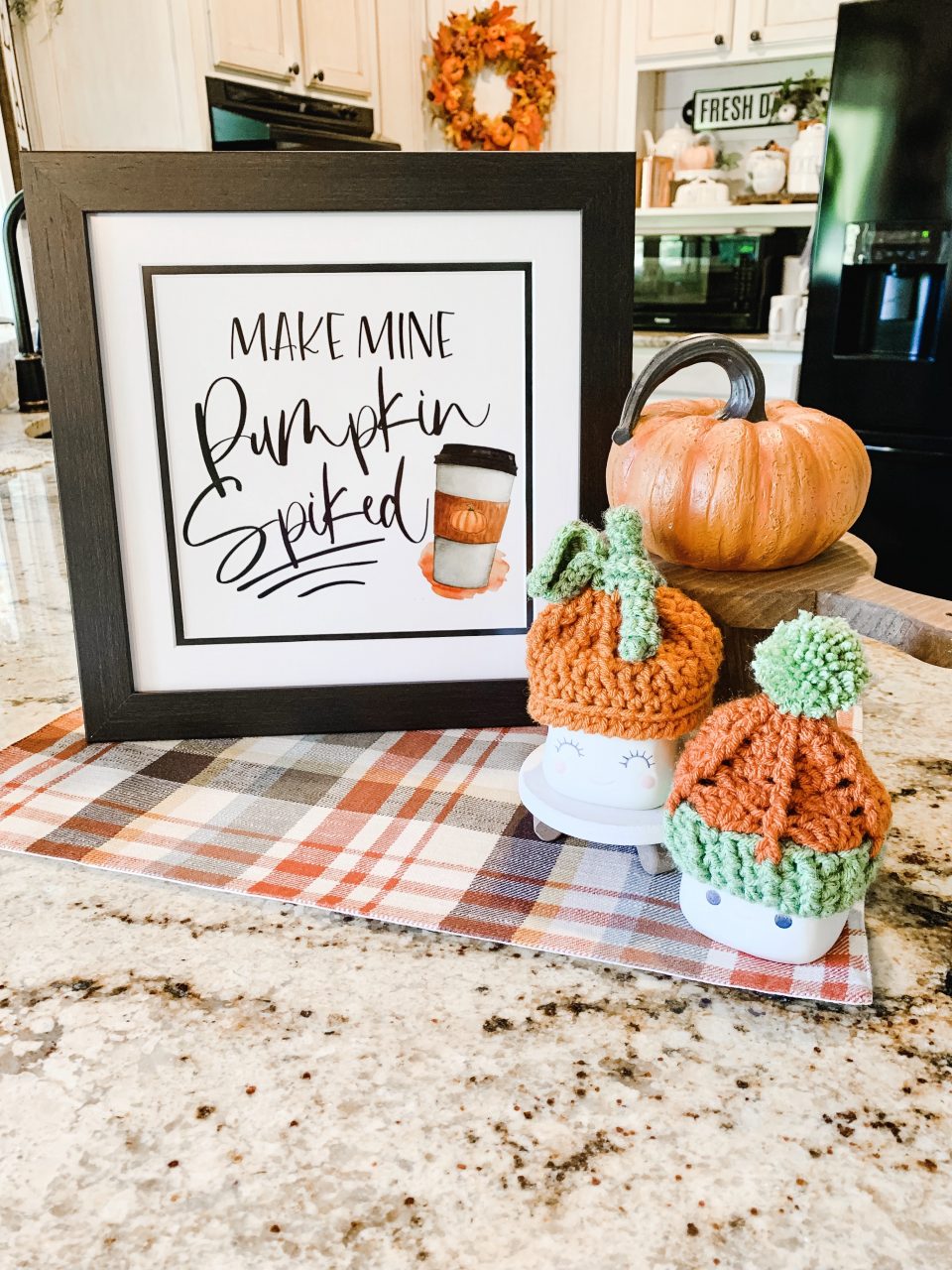 So whether your palette is a light or dark hue of neutrals, adding a pop of color is always a great way to switch up your scenery. There's a reason pumpkins are everywhere. So whether you go to the local pumpkin patch for the real deal, or pick up an artificial one at the store, a pumpkin or two is a great start and works just as well with light greys or dark browns. Plus they will last you all season, from Labor Day weekend, through Halloween, right into Thanksgiving. Just add the appropriate decorations for the holiday and you're good to go.
Of course, traditional fall colors don't end with orange. Think burgundy, yellow, and green. And since we are a framing company, we can't help but suggest a fall picture or two to add to your decor. Unsplash has tons of high-resolution photos for you to download, completely free! Type in categories like fall leaves, pumpkins, or fall backgrounds, and be amazed at the choices you will find. The best part is you can upload them right to our Frame Designer, and we will print, mount, and frame the photo for you.
Don't forget to take advantage of our matting colors to take your fall decor up a notch. If you are feeling a bit stuck on what to frame, how to design your frame, or how to add matting, our Learning Center is filled with information and inspiration. Check out this post for 6 frame styles for great fall wall art. As a bonus, we even added links so you can order the exact frame, picture, and all!
Add Textures To Your Spaces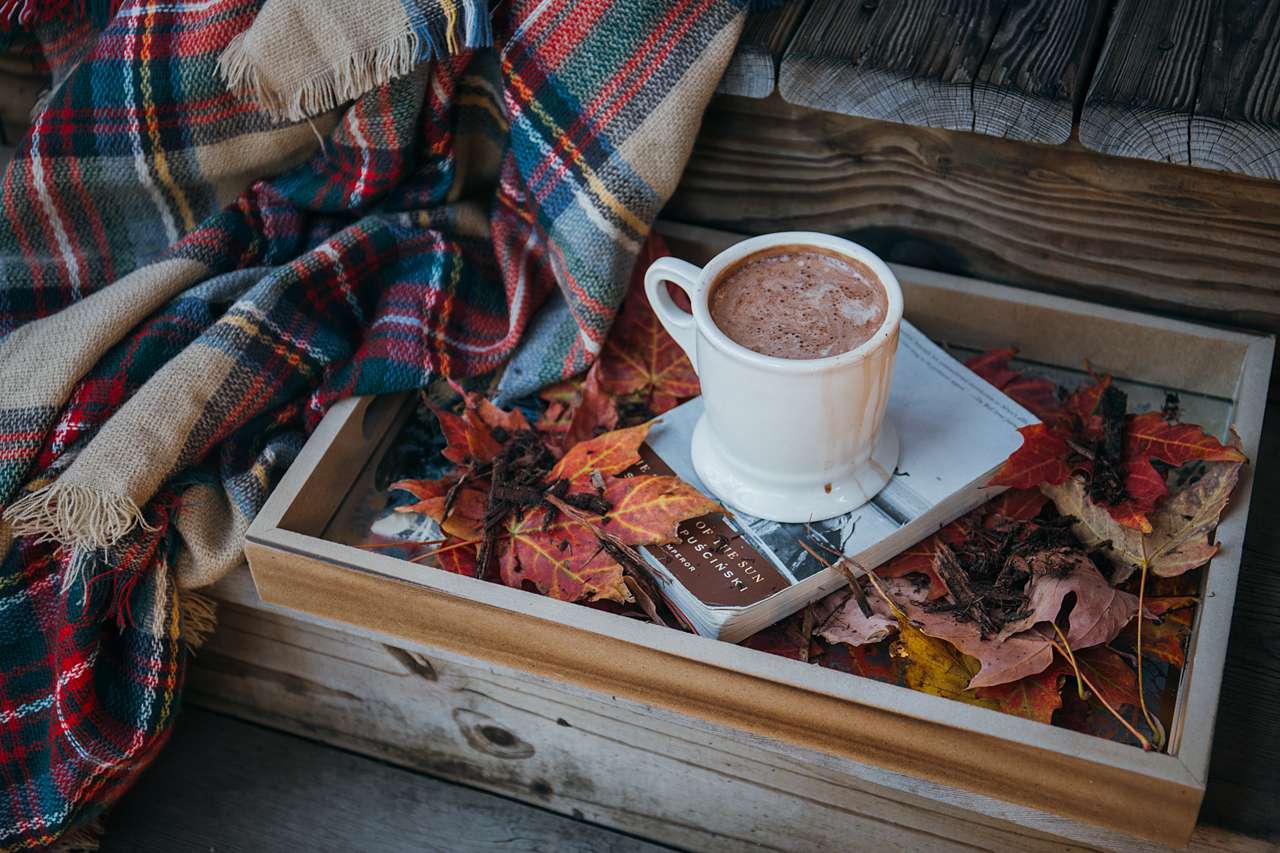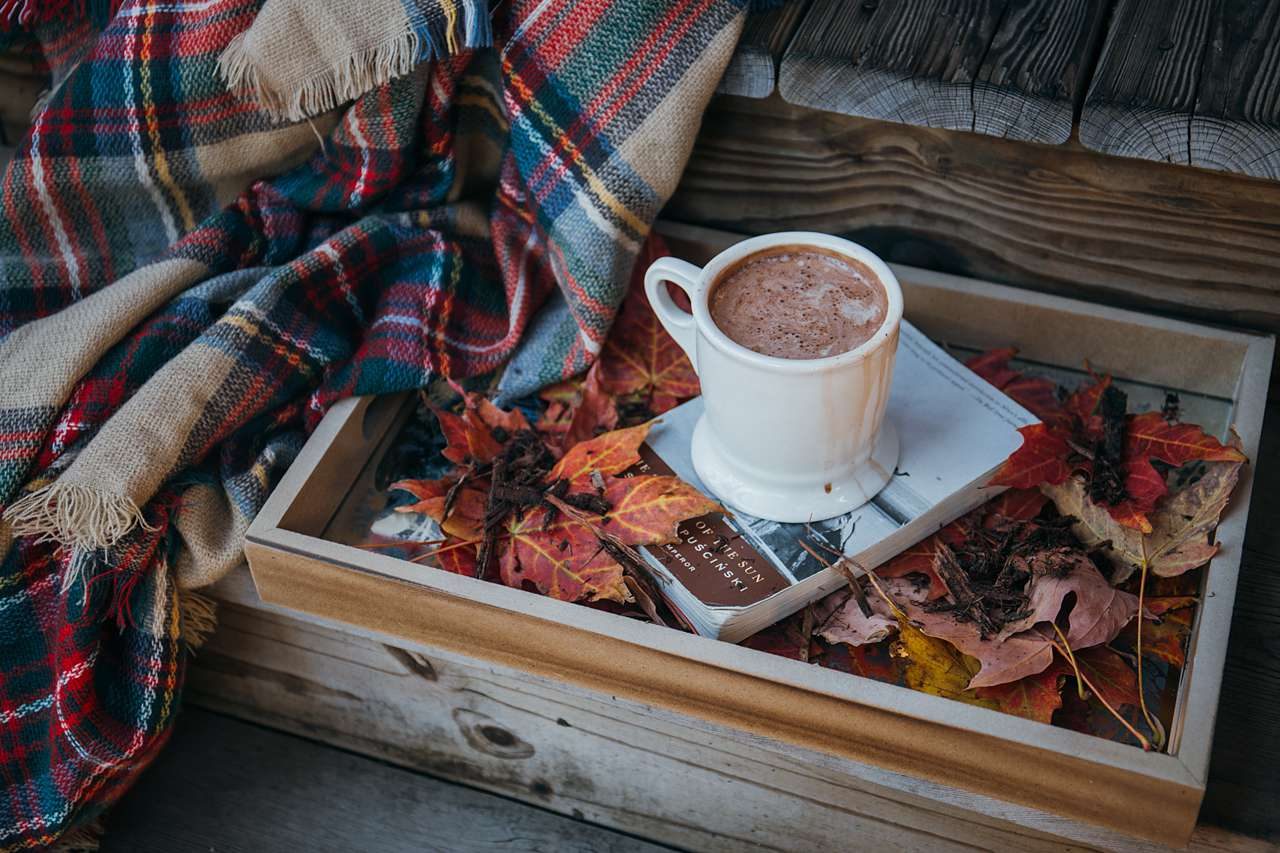 Texture is everything when it comes to fall home decor. Think wooden furnishings, knit sweaters, and lace table settings. The mixing of textures throughout your home really will get you excited for the fall season and all that it brings.
Our wood frames offer a sleek and stylish form of texture to add to your home. Available in many different colors, you're sure to find a wooden frame you can't wait to mix up your accessories with.
Make It Cozy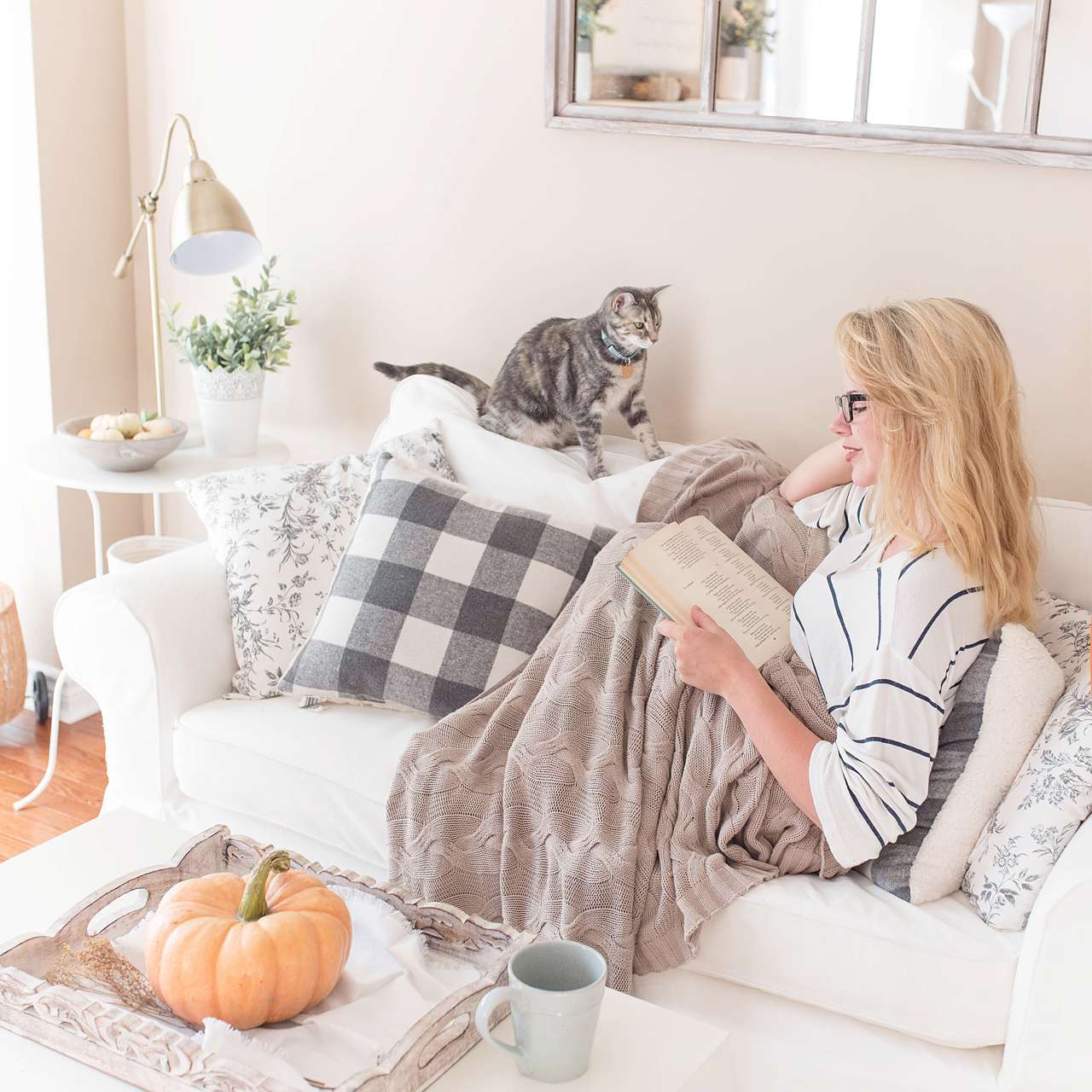 Cooler weather means cozying up at home. Think chunky knitted blankets, warm fireplaces, and all the comfy clothing you stored away all summer. Adding cozy accessories around the home — perhaps draping your cushy pillows and blankets across couches and benches — will make you want to spend every moment in your fall-themed home.
Accessorizing your porch and outside areas with cozy accessories will also add a very homey vibe to your outdoor fall space. Warm up those outdoor areas and put them to use before it gets too cold!
Add A Touch Of Pattern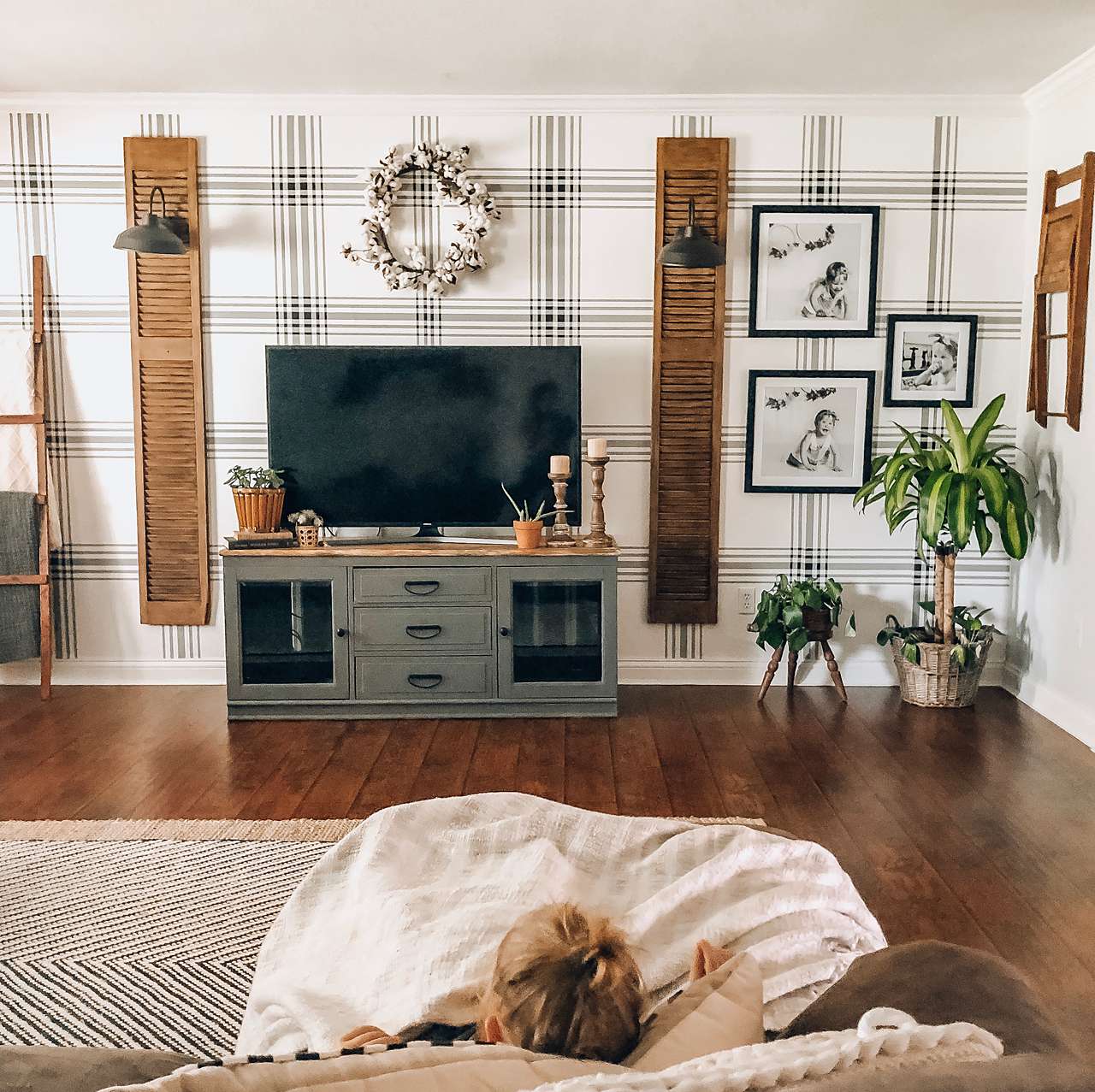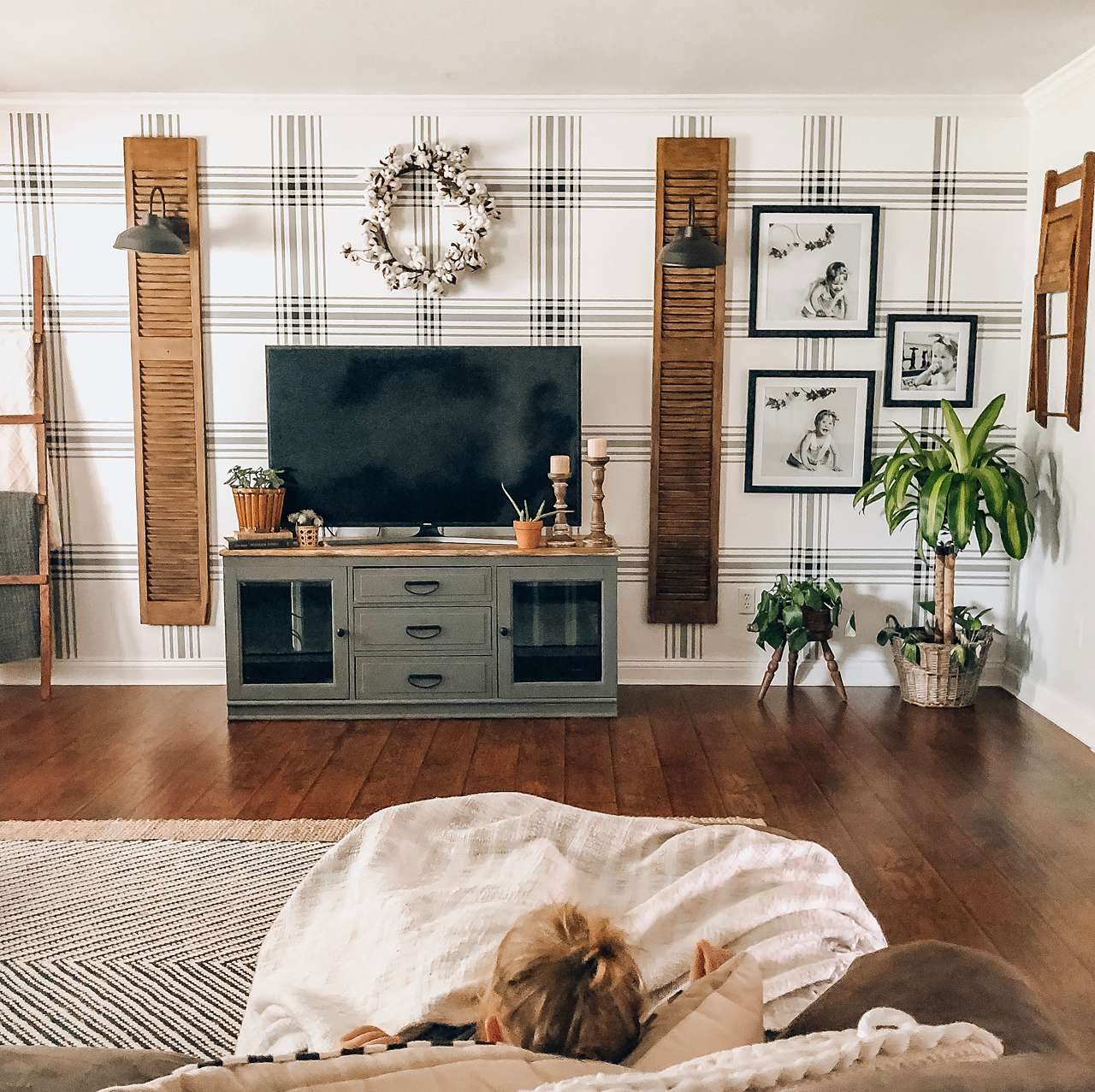 Patterns have the power to command a room. Therefore, utilize different plaids, stripes, and textures to give the room a more autumnal vibe.
For example, you can quickly transform your living room by trading out solid pillows and opting for more intricate and nature-inspired designed pillows. Or you might find some new place settings that give off a natural and rugged feel. Your patterns should follow the lines of vintage interior design, and compliment any thrifted or aged pieces in your home.
Nothing screams fall like plaid patterns! You don't have to get crazy, simple is better, but like we always say, do whatever makes you happy. Feel free to mix and match different styles and colors of plaid prints through decorative pillows, blankets, rugs, or even table decor.
We love buffalo plaid, and so does one of the bloggers we featured recently. Check out Brianna Dubinsky's site to see how she uses both the black/white and red/black checkered patterns in her decorating and maybe you will be inspired to add it to your decor too.
Accent with Fall Accessories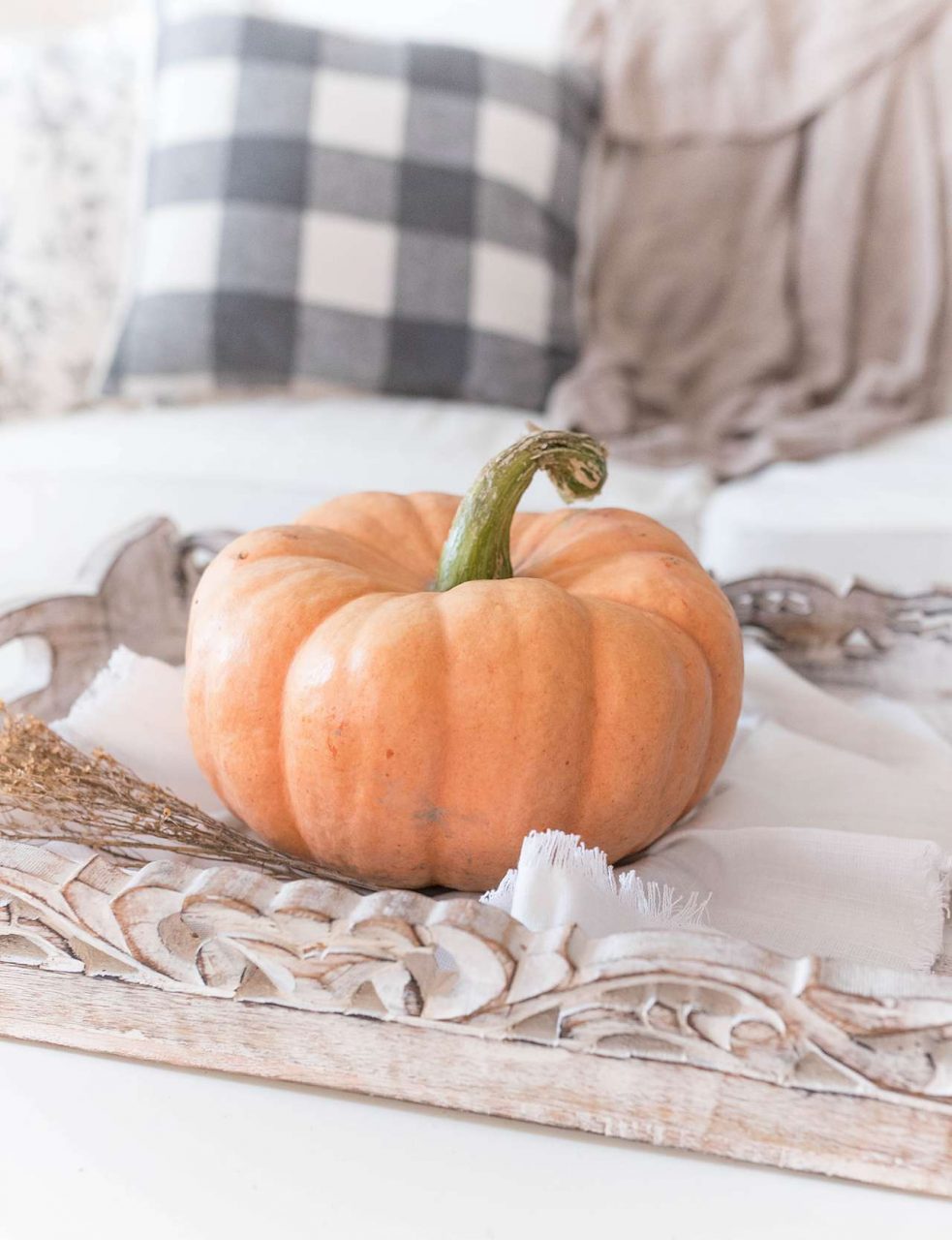 Pumpkins, wreathes, cornhusks… The list of fall decorations and fall-themed items is extensive. Fall accessories can be used and displayed in a variety of ways!
Whether it's a wreath hung up on your wall or front door, or framed leaves that you scatter around your home, you can't go wrong with adding these seasonal pieces to your fall home decor.
Consider finding a new fall-themed centerpiece display for your kitchen or dining table. Anything that utilizes warm colors, leaves, or pumpkins is sure to create an autumn feeling in your home.
Opt for Rustic Style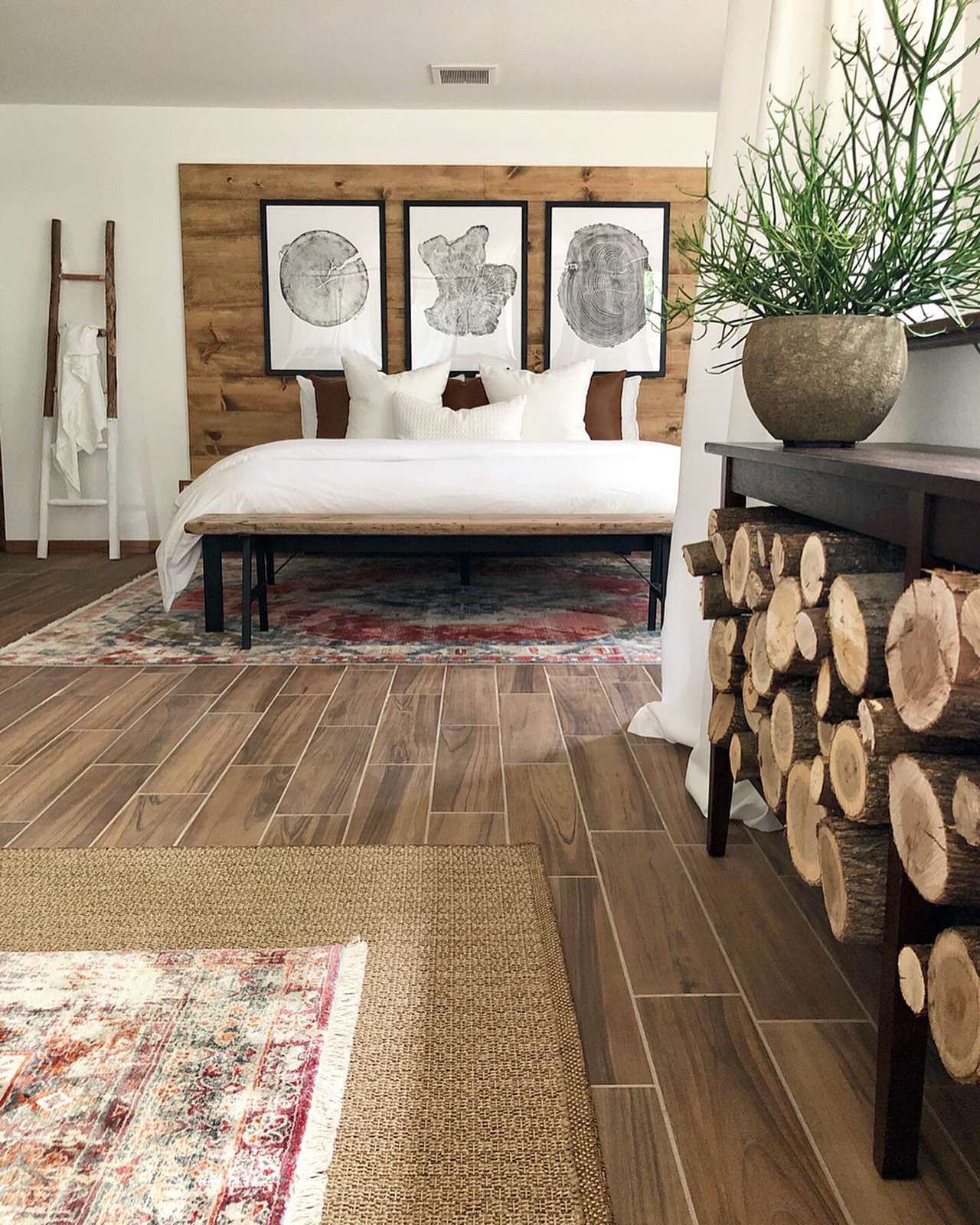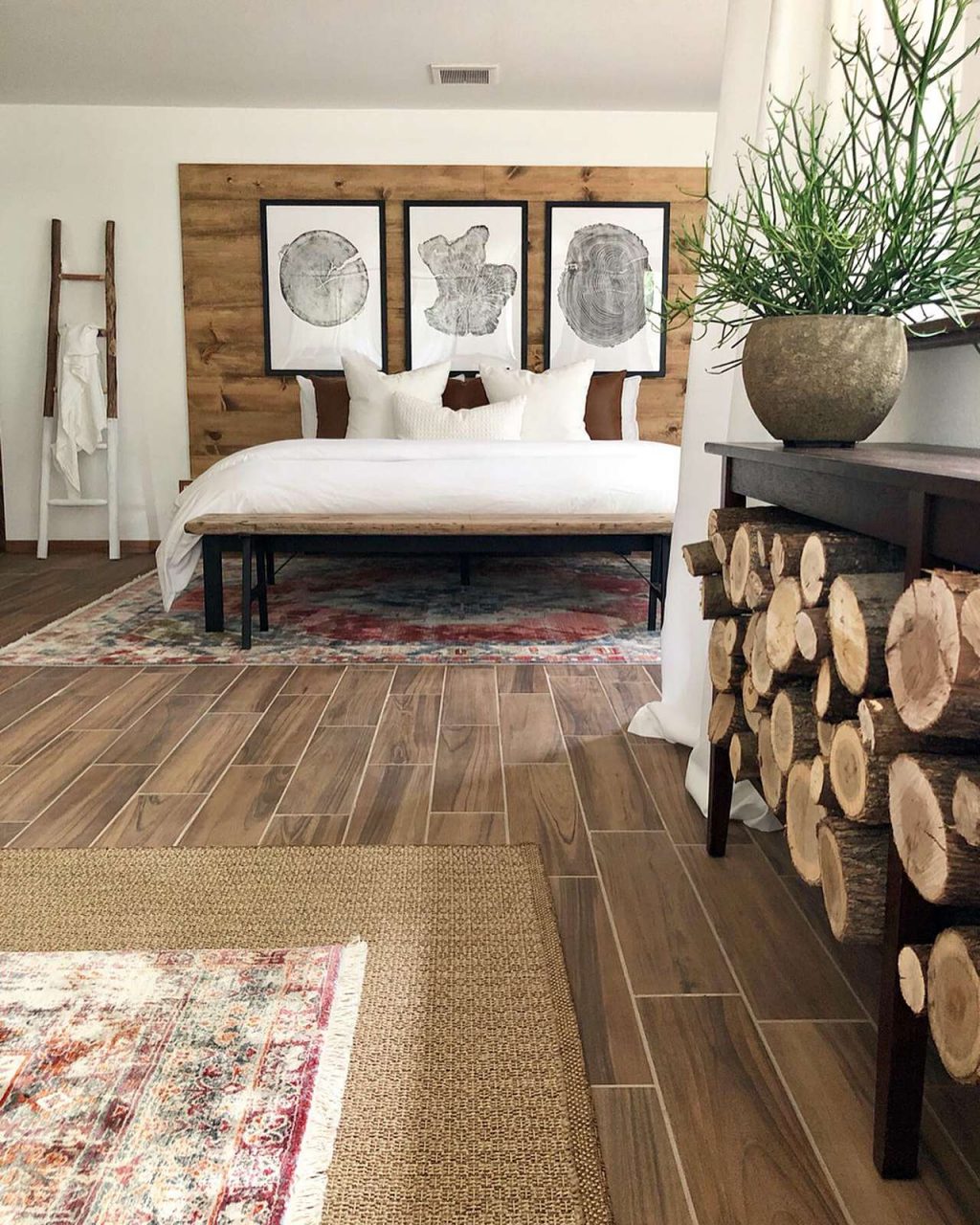 Rustic style home design will surely give you the feeling of fall without necessarily going all out on fall home decor. The rustic style emphasizes the rugged, natural beauty of a space. Simple and organic, rustic decor utilizes many raw materials like stone and unfinished wood.
Style your home with antiques, leather, and wood, while utilizing warm colors to capture rustic style interior design. Explore our wood frame styles to update your framed pieces, too!
Check out our blog post for more information on interior design styles and our favorite frames to accessorize with! Even if your home encapsulates a different interior design style, you'll be able to find a frame that will make you think fall, whether it's a rustic wooden frame or a warm colored metal style such as gold.
Frame Kids' Art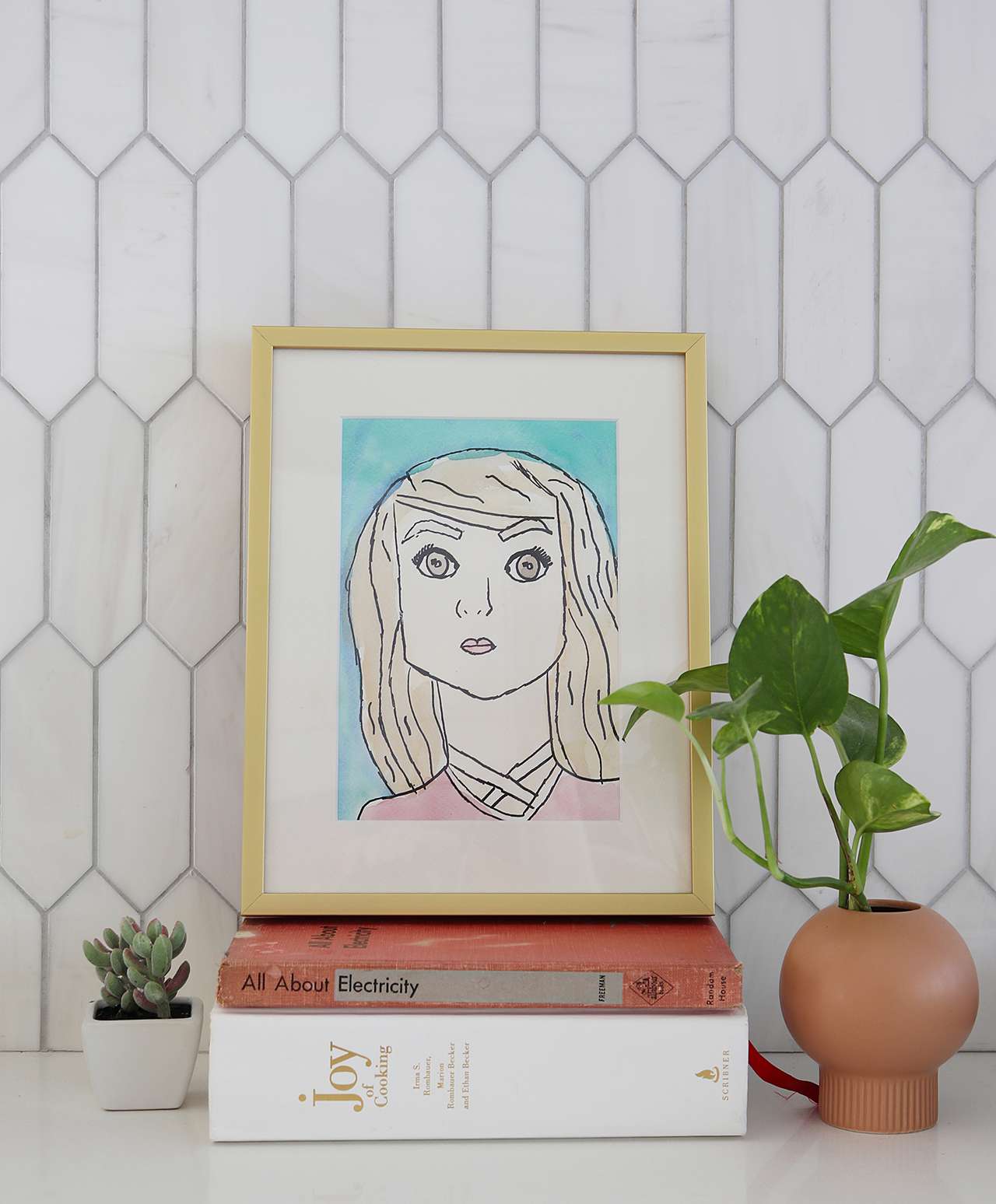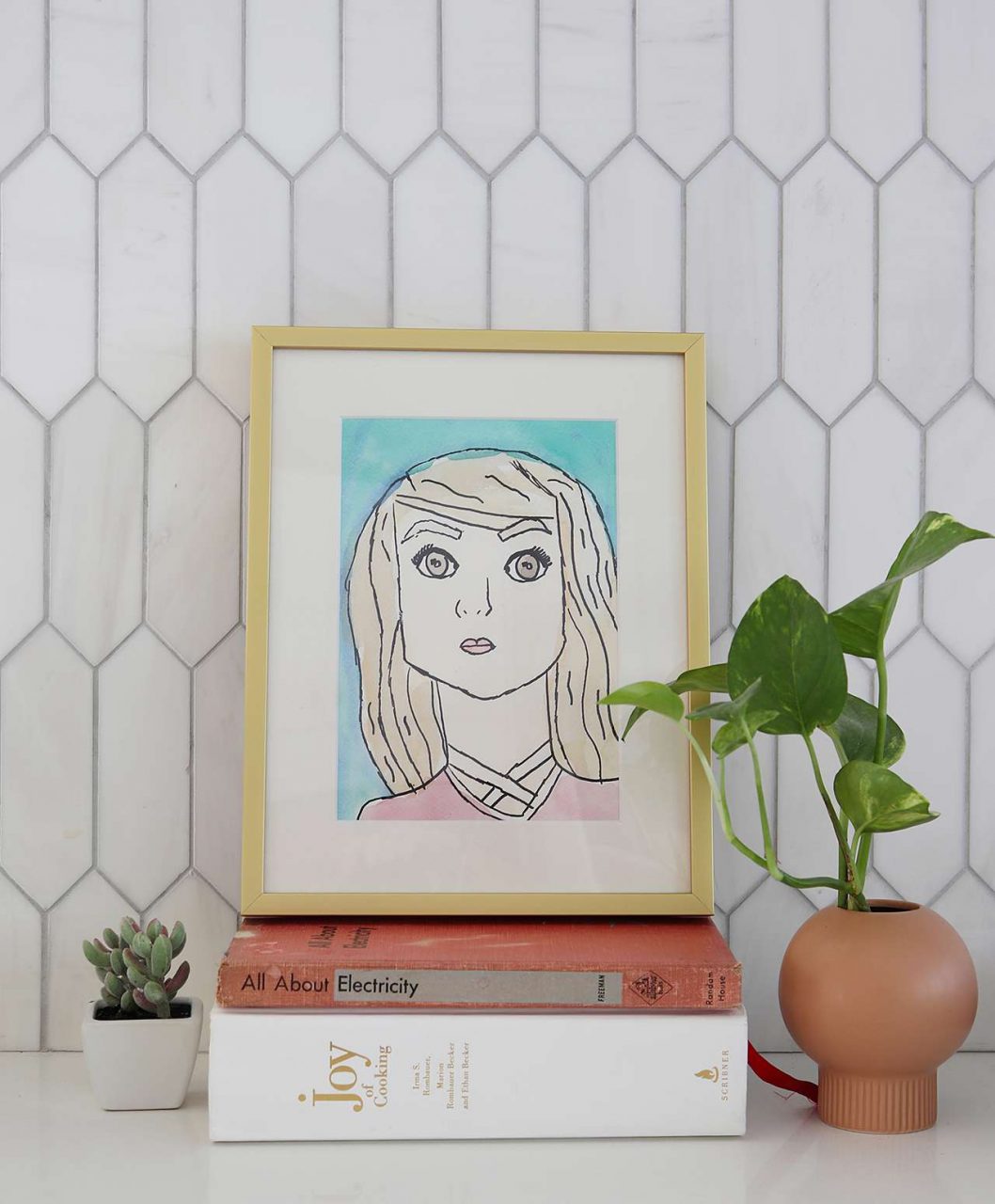 Fall means back to school! If you have young children, they are sure to bring home a few fall-themed pieces of art that they worked on in their art class or activities. Don't let these precious pieces go to waste! Use your children's art to compliment your fall home decor, whether it's as a table accessory or a hung-up piece.
We love framing kid art here at Frame It Easy. Browse our frame styles for a piece that will compliment your children's art. We love using bright and fun frame colors to capitalize on the lively tones of your kid's art. Alternatively, choose a simple black frame style to bring all the attention to your child's masterpiece.
Utilize Vintage Pieces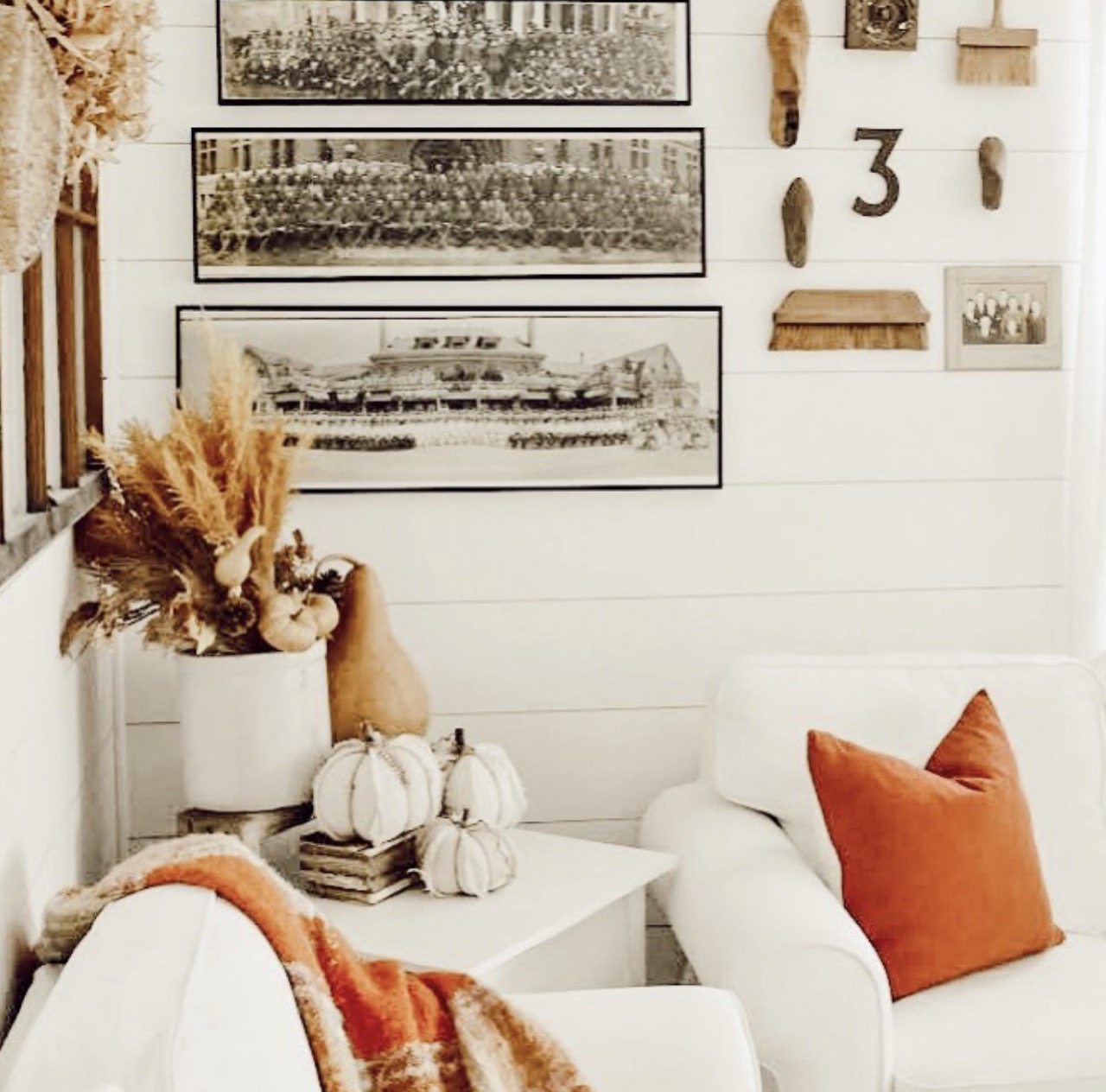 Vintage pieces lend a special feel to a space that can only compliment your fall home decor. The aged, rugged, nature of vintage pieces will capitalize on the rustic style of your space, even if that wasn't your intention for the piece of furniture or accessory.
The smallest touch of vintage will make a big effect on your home. Perhaps scavenge your parents' attics for tasteful pieces that will compliment your space, or head out to a local antique store to find some fun pieces.
Even framing vintage items will add to the rugged and natural feel of your home. Think vintage letters, postcards, or recipes! Though subtle, framed pieces can have a big effect if you're thinking of adding vintage pieces to your fall home decor.
Work With What You Have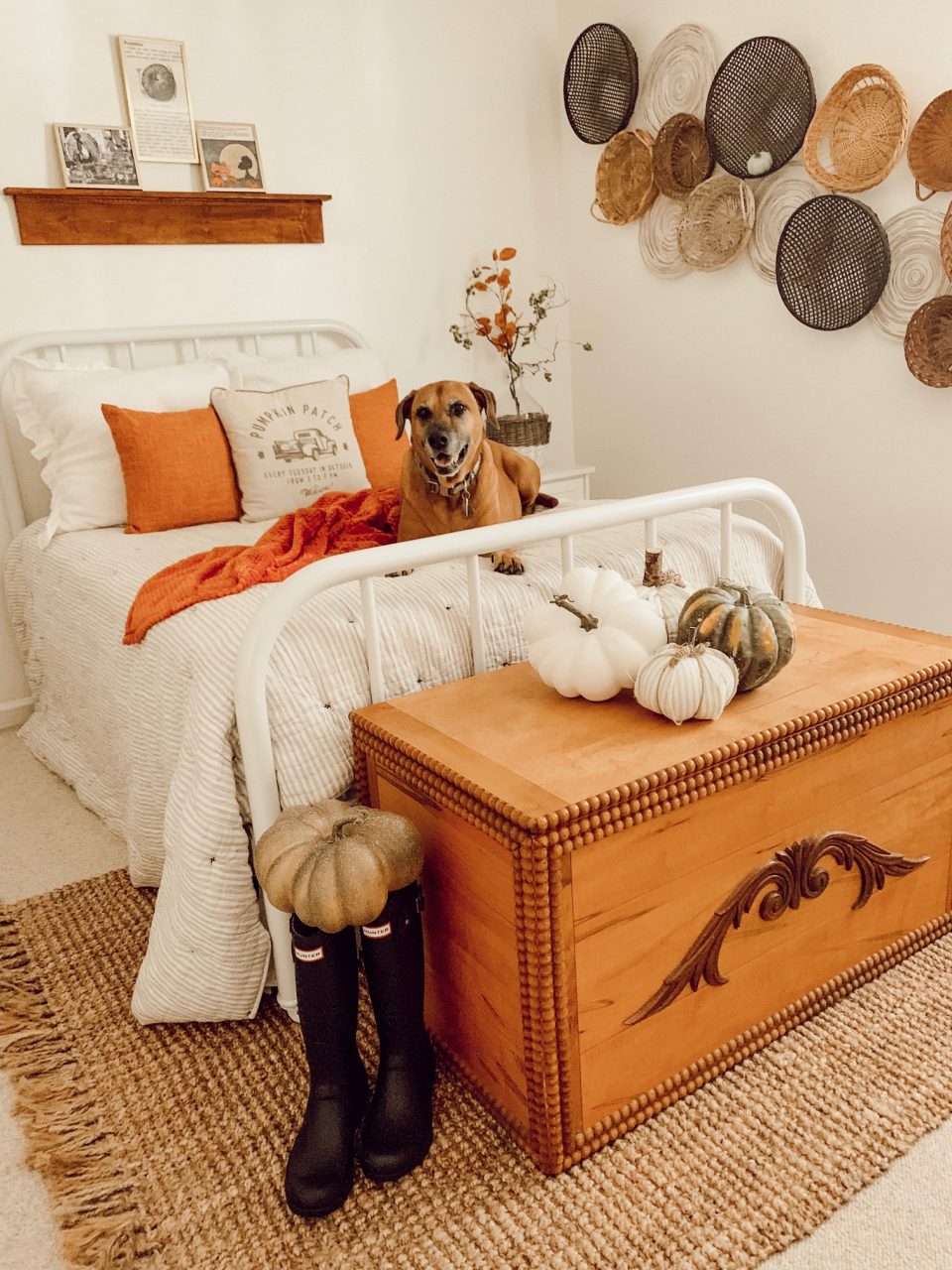 We know that changing up your decorations for every season/holiday can get exhausting, so work with what you have and repurpose some of your basics. Plus, adding decor to your mantle or piano are easy ways to get festive without breaking the bank!
As we mentioned earlier, that pumpkin can really last the entire season, but so can some other "staples" that you already own. Sometimes just moving a piece to a new location gives it a whole new feel. Or add some fall foliage to your dining room table, a candle on your coffee table, or some dollar store mini decorations to a wreath you already have and you're on your way!
The Best Frame Styles for Great Fall Wall Art
There's no denying the arrival of fall means the arrival of a particular color palette — oranges, yellows, off-whites, and browns surround us from the leaves in the trees to the decor in our homes. Want to spruce up your fall wall art with some new color combos?
We've designed a few favorite frames for this season's fall wall decor and photos!
Note: While you can order any of these frames as-is — print & all — by clicking the blue highlighted links, you can also choose to add your own art or digital photos by adjusting the print upload and size. (To put your own photo in any of these frames, just click the "Remove" button when in the frame designer, and then upload your own image.)
All of these photos are free to use from Unsplash, but if you're looking for more fall wall art, check out our resource for finding art online.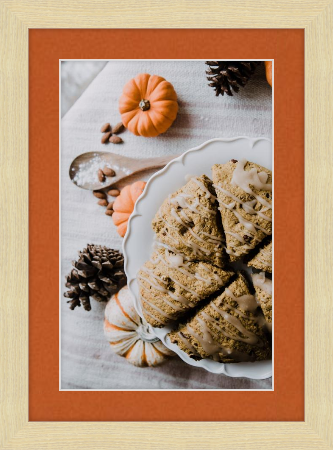 If you're looking for something to remind you of pumpkin pie, look no further than this frame/mat combo. Want to document your jack-o-lantern carving, or take a food picture of some delicious seasonal treat? The Derby in Wheat with a Tangerine mat should be your go-to choice!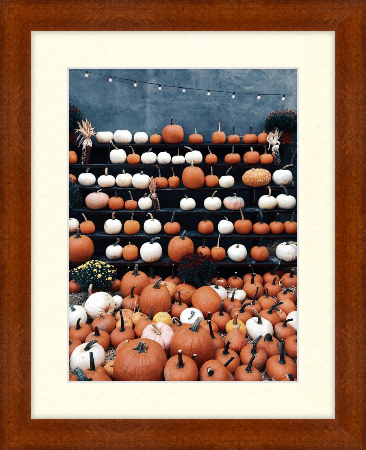 The dark wood tone of our Dayton in Umber is reminiscent of a barn, which is always something that is associated with the fall. Also, the off-white of the matboard on this frame is a perfect neutral for all the warm colors that we associate with the season.
Do you have a great family photo during a fall hike? This might be the frame to put it in!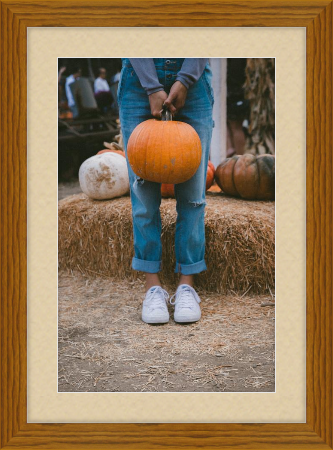 The grain pattern on this hazel-colored frame looks like something that you might see in autumnal woods. Plus, the french vanilla matboard looks like a hot latte that you would drink on a cool day.
Have you gone on a hayride recently? Maybe pumpkin picking? If so, you could put a photo of these festivities in a frame like this.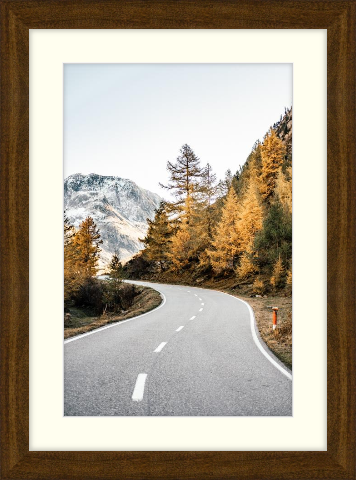 There's something majestic about nature in the fall. While summer offers seemingly limitless greenery, and the winter offers a world of white, fall offers a whole palette of earthy colors — often complimented by the yellow and orange of ground-covering leaves.
Have any good photos of sweeping fall landscapes? Or maybe a photo of your family at your local harvest festival? This would be a perfect option for any fall photo.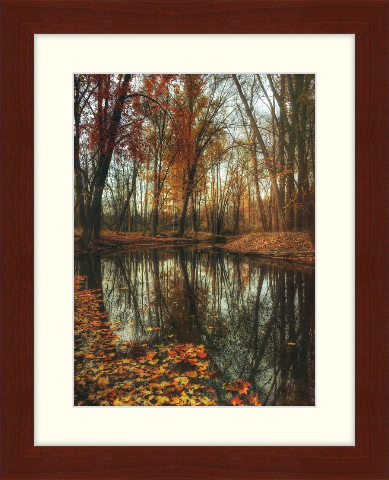 Off-white matting is a theme here, and that's no different for this frame, which also has that nice warm cherry color that we often associate with the fall.
Do you have a photo of your the leaves falling, or maybe your latest Thanksgiving spread? If so, this would be a great frame choice.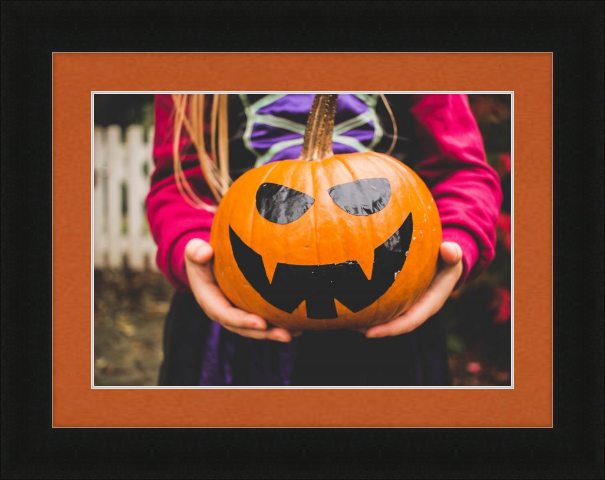 We covered a lot of the more nature-based fall colors in the previous photos. But what about something more for your Halloween wall art? Maybe something a bit darker and spookier? Well, for this, we recommend our black Dayton frame with an orange-colored matboard.
This would be great for that photo of all your kids and their friends in their costumes this year.
Falling For Fall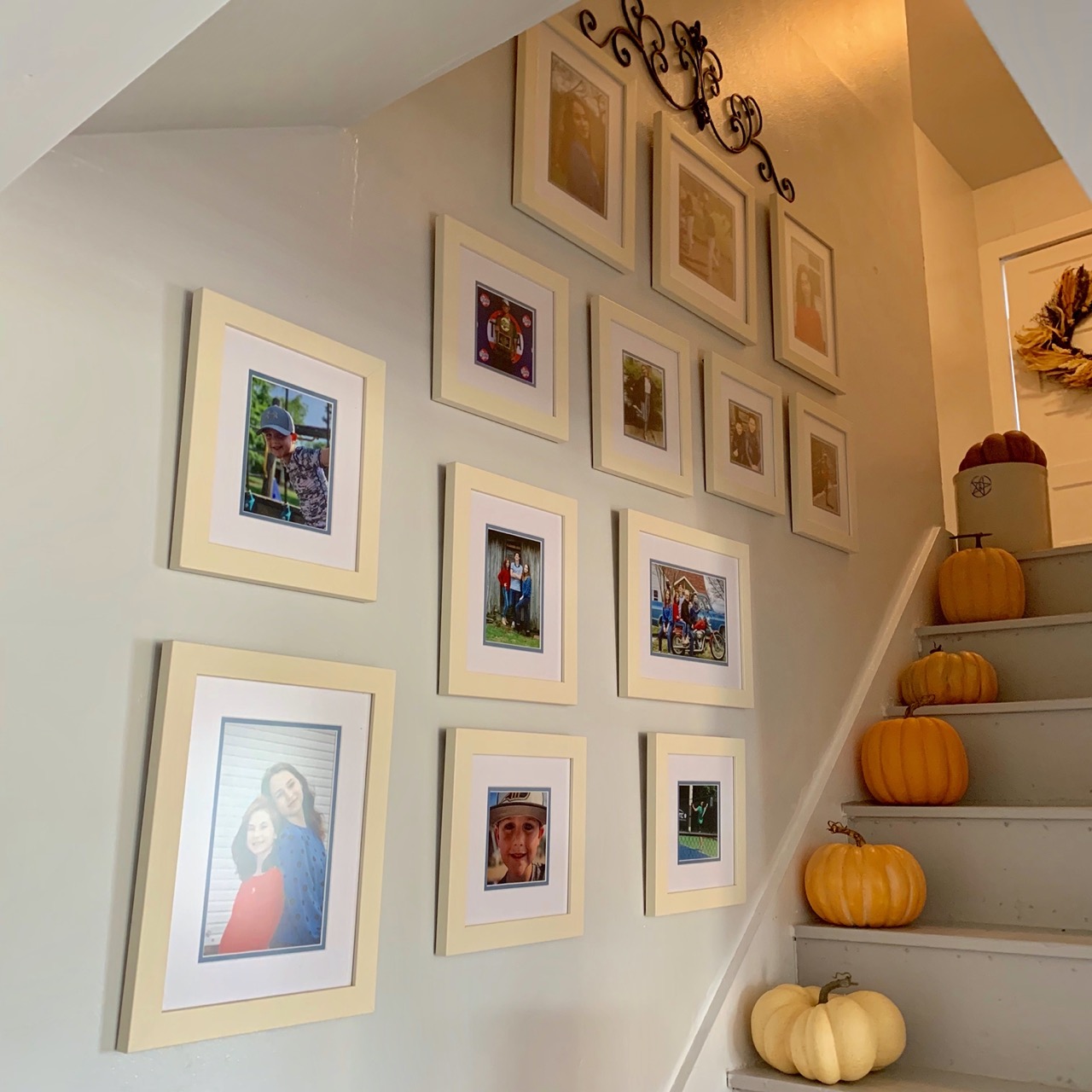 We love the fall season, and can't wait for the cool weather and special events that take place throughout the next few months. What better way to get in the fall spirit than to experience all the great things the season has to offer.
We hope you gained some insight into some great family activities and decor tips for your home this fall season. Be sure to share photos of your fall decor with us on social media! We would love to see what you did with your space.
This post first appeared as The Ultimate Guide To Fall Picture Ideas on Frame It Easy - Learning Center for Custom Picture Framing.