There are numerous ways to support your favorite teams and players other than rocking their jerseys on a regular basis. If you're a sports fan, you may already do this regularly. But sometimes you get that special jersey that you don't want to damage. Maybe it's a game-worn one by the athlete themselves, or maybe it's just a fancy one with the numbers stitched on, or maybe it's signed by the player. Either way, some sports uniforms are better on the wall than on your back. For these occasions, well, you need a frame!
This is a bit different than framing a basic piece of art, though. Most frames are built for four-sided pieces of paper. But this doesn't mean other things can't go in them as well! Within the four sides of a frame are nearly infinite possibilities. You just need to figure out how to unlock that hidden potential. And you know us, aesthetically, there really are no rules to this sort of thing. Do what you think would be best!
That said, there are going to be some functional guidelines you'd most likely need to follow in order to get the jersey in the frame, which is what you want, after all! We're here to help you out with all that, though! Let us walk you through some of the functional stuff, so you can plan your perfect aesthetic fit around that!
Measuring, Measuring, Measuring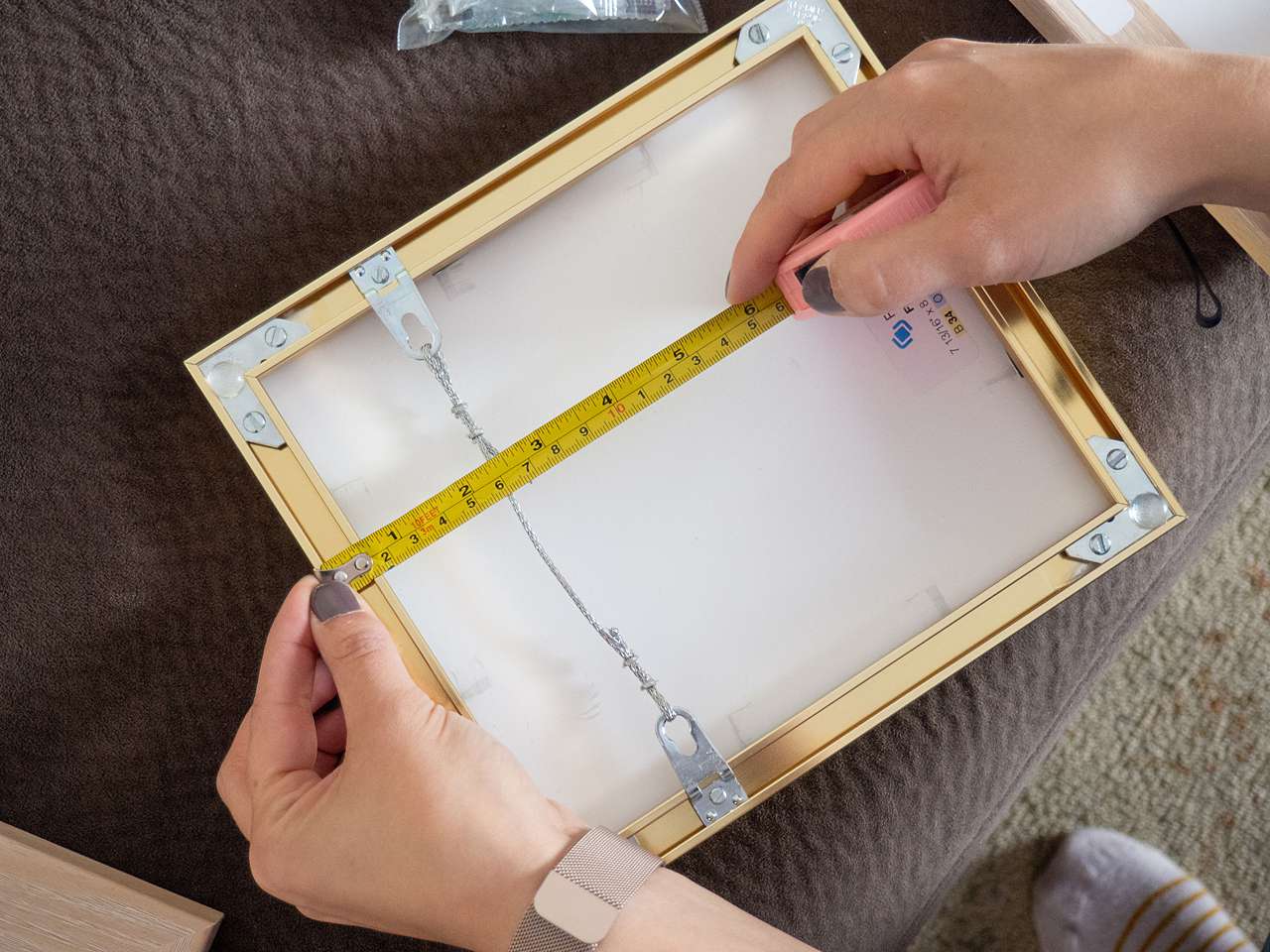 Measuring is important with just about everything you frame; if you don't measure right, it won't fit! Jerseys are a bit trickier, though. We always say to measure the exact "Width" and "Height" of what you want to frame, and for most things out there, that's a good rule! That said, jerseys are what you'd call an outlier. They aren't your average piece of decor, so measuring them is going to require a little of an outside-the-box approach.
First, you'd want to figure out the exact area you'd want your jersey to sit in. Because the lip of the frame won't be able to hold a cloth item, you'll need something else to keep it in place (more on that in a bit, though!), and the frame itself will just protect it from elements such as dust, debris, some UV light, etc.
This means that you'll see some of the backing of the frame. So, the best way to measure your jersey is to lay it on a flat surface. Your kitchen table would do just fine. From there, take a tape measure and figure out the exact area you'd want your frame to sit in. Those numbers will represent your "Art Size" on our Frame Designer! Now that you have measurements to work with, let's talk about something just as important…
Frame Depth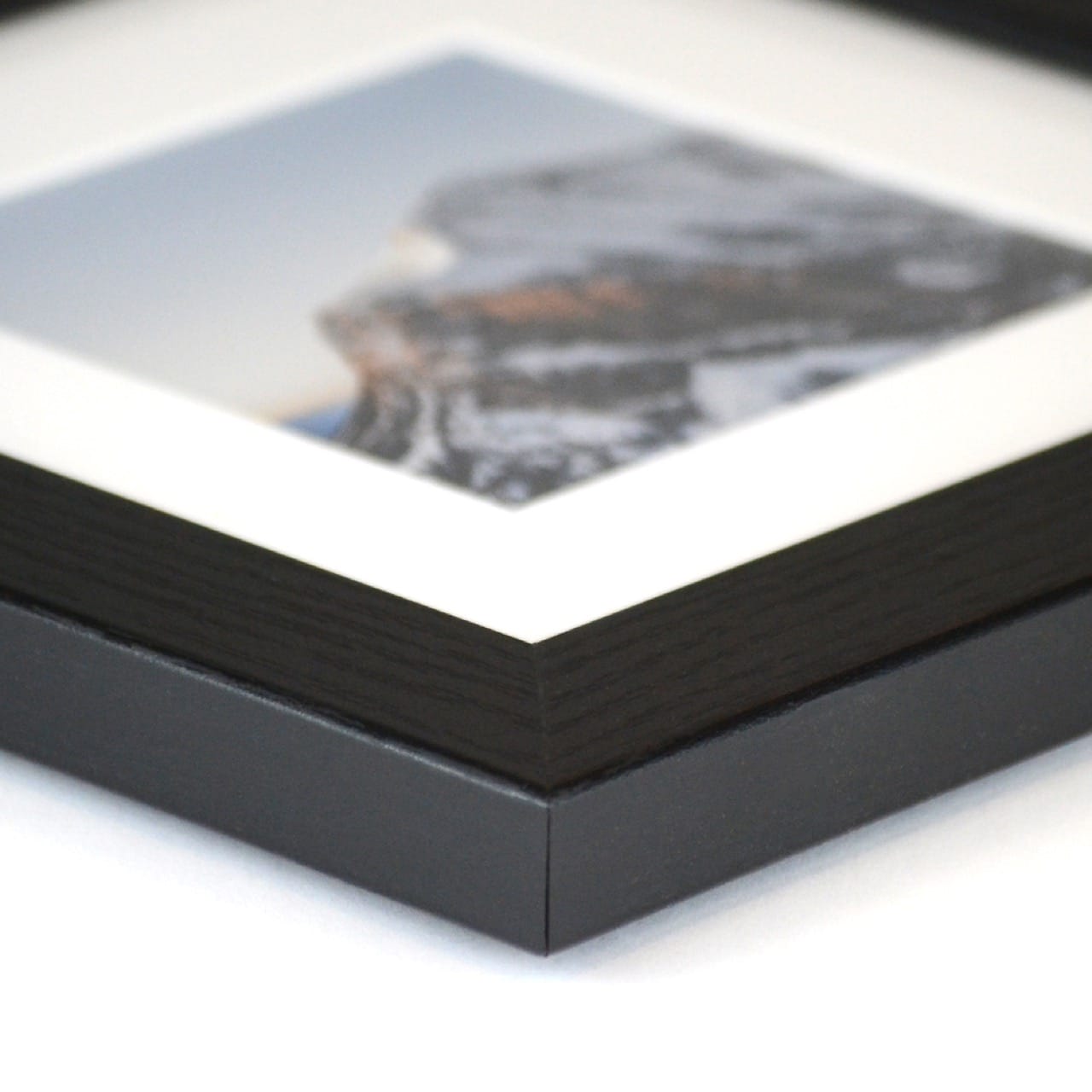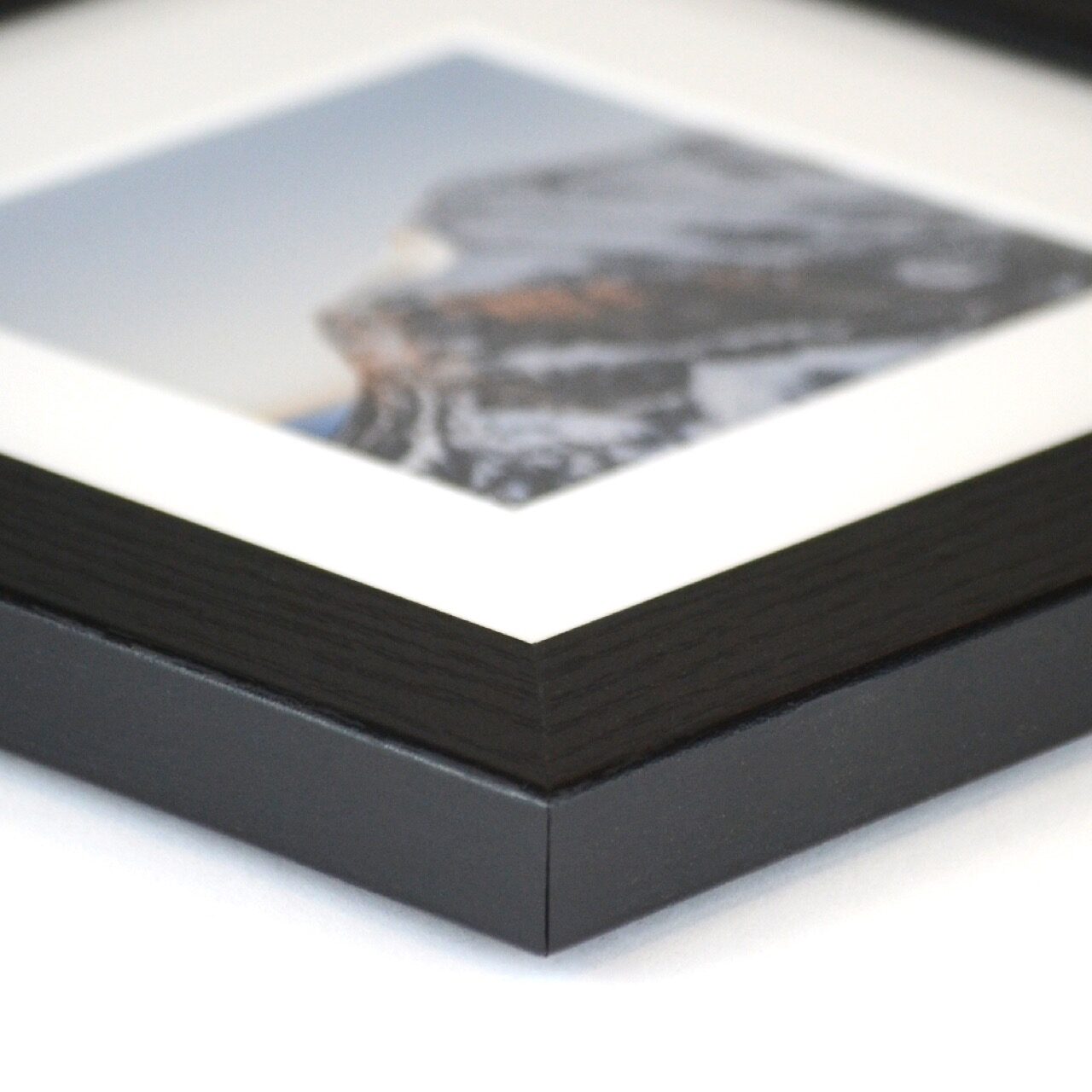 This is a big one. While jerseys aren't super thick, at least compared to your average canvas, they still have more depth than your average poster or photo. Because of this, you should probably do some research about how much depth the frame you're looking at can accommodate.
Here at Frame It Easy, our wood frames can accommodate art up to 1/8″ in thickness, and our metal frames can hold art up to 1/4″ in depth. Because our metal frames can accommodate thicker art, and art that's just larger in general, we would normally recommend a metal style to someone looking to frame a sports jersey.
That said, it's not uncommon for sports jerseys to get framed in a shadow box, which we just don't sell at this time. Still, it's an option that you have, especially if you want to give your jersey's display a bit more of that "showcase" feel!
Holding Your Jersey In The Frame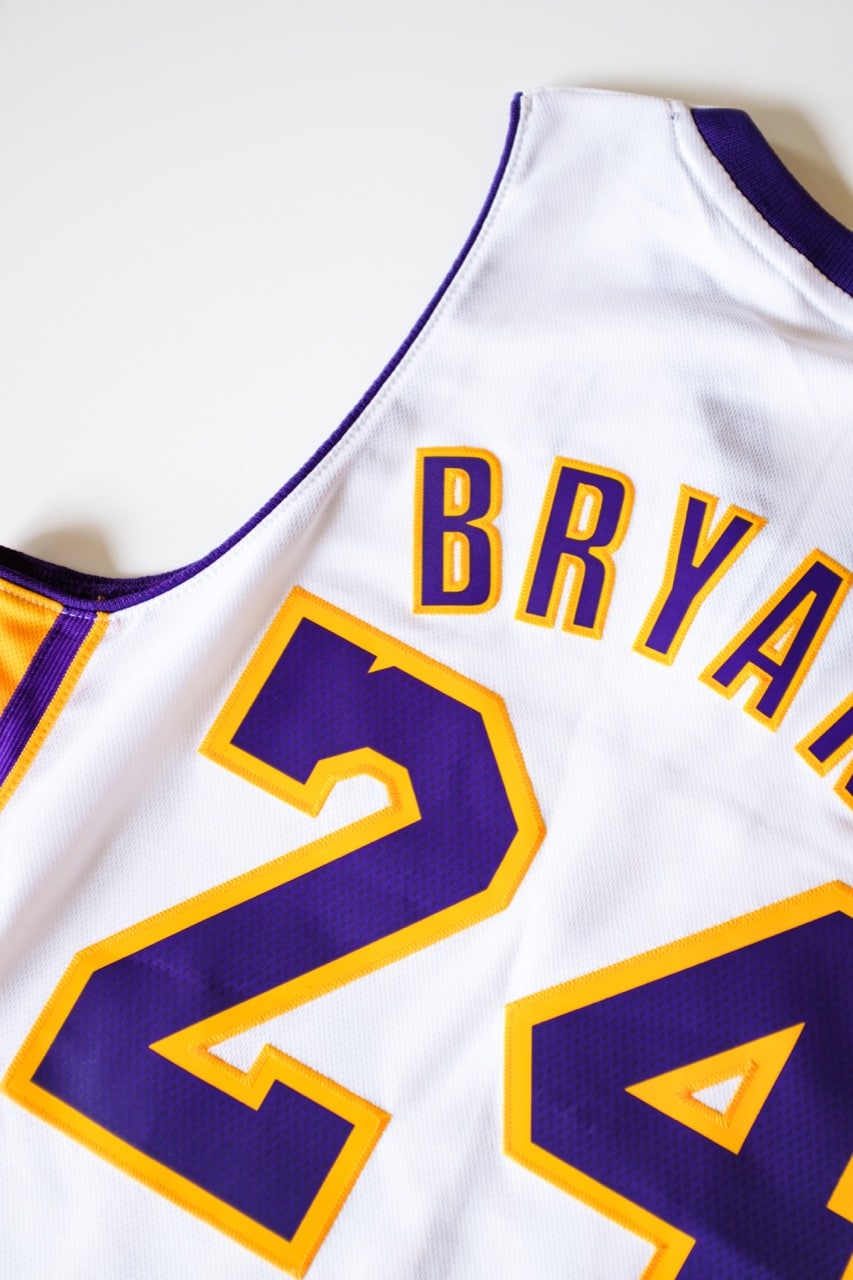 This is the last technical part of the jersey framing process; you're going to have to, well, keep it from just collapsing in the frame. You probably don't want a frame that just has a crumpled bunch of fabric at the bottom of it. You want the player's name and number to be clearly visible. Because of this, you'll need something to hold the jersey in place.
First, if you don't mind putting small holes into a jersey, you can always use pins to suspend it within the frame. Again, these might put small holes in your jersey, but if you don't mind that, it's always a good choice. Just keep in mind, too, that our backing is 3/16″ thick. So if you plan on ordering a frame from us, it would be a good idea to make sure the pins you're using don't exceed that same length. You don't want anything poking out of the back of the frame!
If you don't want to use pins, though, acid-free adhesive, such as framer's tape, should work fine, too. Just keep in mind that might leave some residue on the front of the jersey, should you ever decide to move from frame to frame. Just something to consider.
Your Own Personal Hall Of Frames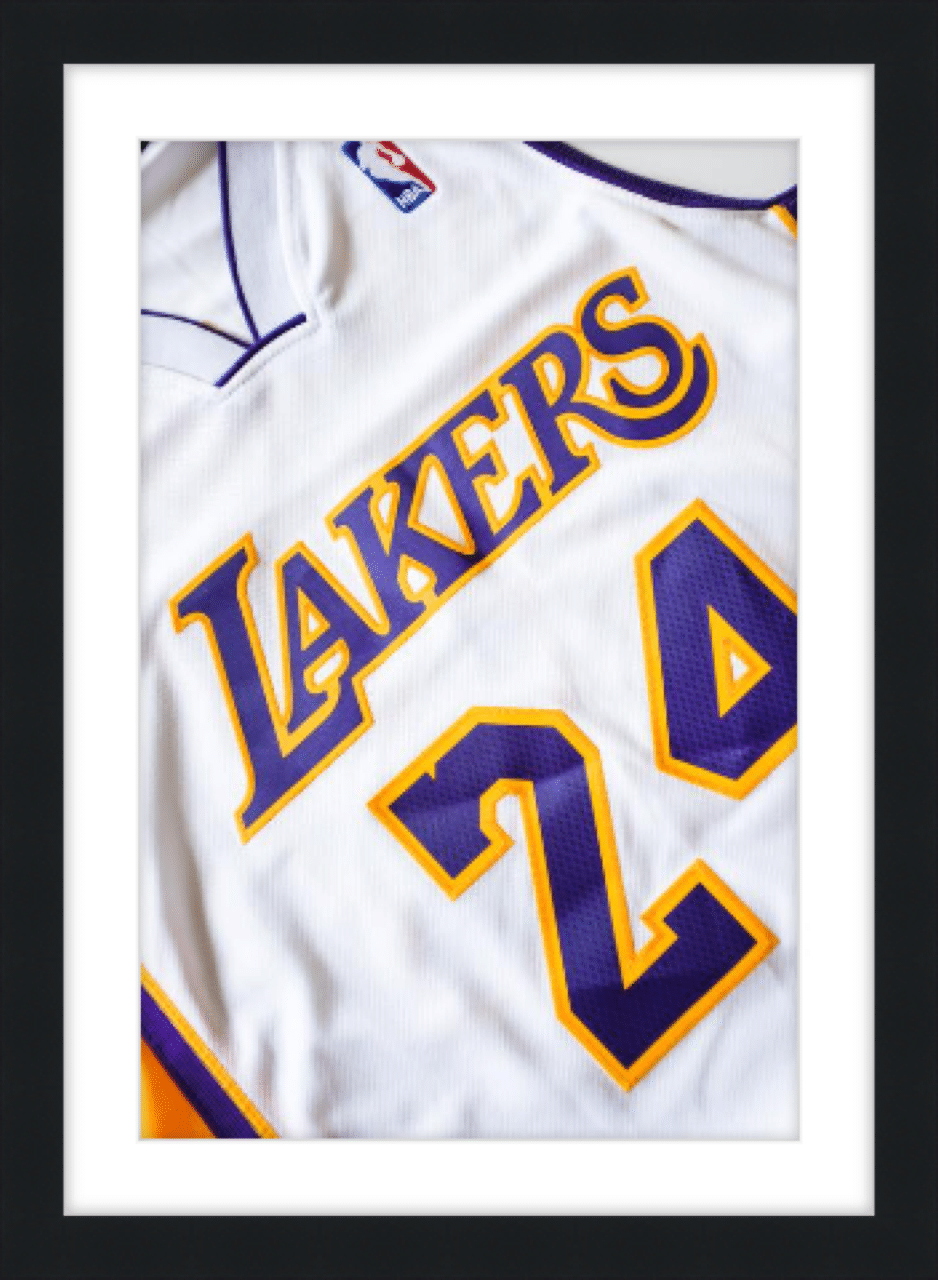 You can create your own personal dream team by framing your jerseys. And it's a great way to show your team spirit. Before you start this project, though, just remember a few things to make your display as good as it can possibly be:
Don't measure the jersey itself, but the area you want the jersey to sit in.
Consider the thickness of your jersey, and if you want to do a shadow box.
You'll need to adhere the jersey to the backing of the frame.
Already framed a jersey and want to show us? Feel free to share it with us on social media! We'd love to see your work, and how you've turned your wall into the ultimate tribute for your favorite athletes.