You don't have to go home, but you can't stay here.
---
If you're opening a new bar, turning your garage into a full-fledged tavern, or converting a small space into a minibar – get ready for a good time! Be prepared for some hard work too, running a successful bar (or being a great host!) goes beyond just keeping your guest's drinking glasses full!
So you've figured out your signature cocktails, happy hours, and karaoke night schedule, all that's left is your decor.
What makes guests choose one bar over another?
Price, drinks, and food all have their place in the ranking, but your atmosphere will either have guests spending hours there or have them leaving far before the last call. By creating an inviting atmosphere, your guests will spend more time hanging out and (you guessed it) having more drinks!
---
When decorating a bar, keep these themes in mind: Sizing, color palette, lighting, furniture & seating, as well as artwork and music.
Consider your target customer's age range, income, occupation, and location when decorating a bar, pub, or tavern.
Wall art is a great bar decor choice: The most popular framing sizes are: 5 x 7″, 8×10″, 8.5×11″, 11×14″, 16×20″, 18×24″, 20×24″, and 24×36″
---
Not sure where to start? Follow our handy guide for some inspiration on decorating a bar, pub, or tavern! Be sure to check our final thoughts for free downloadable bar art to get you started!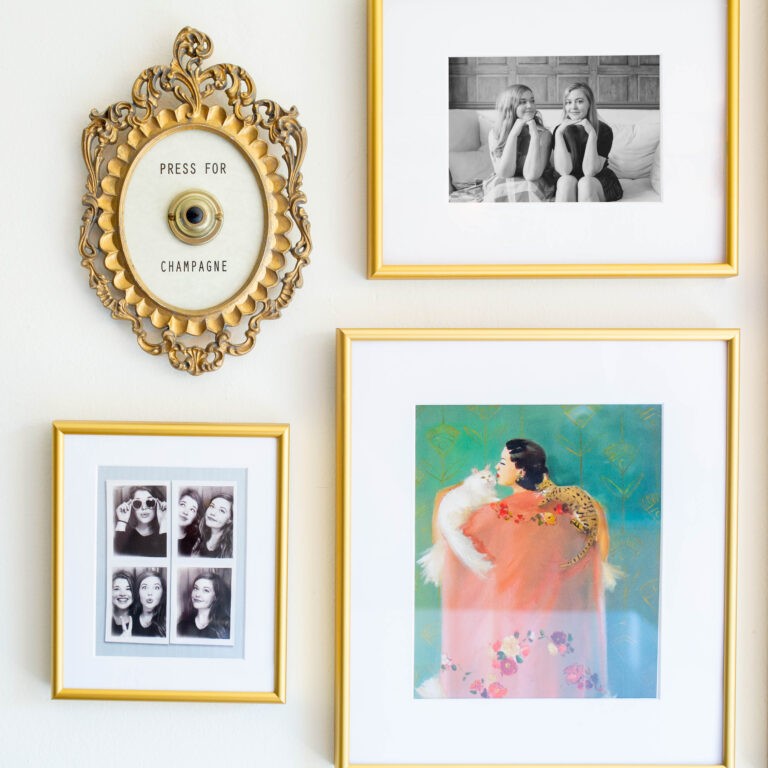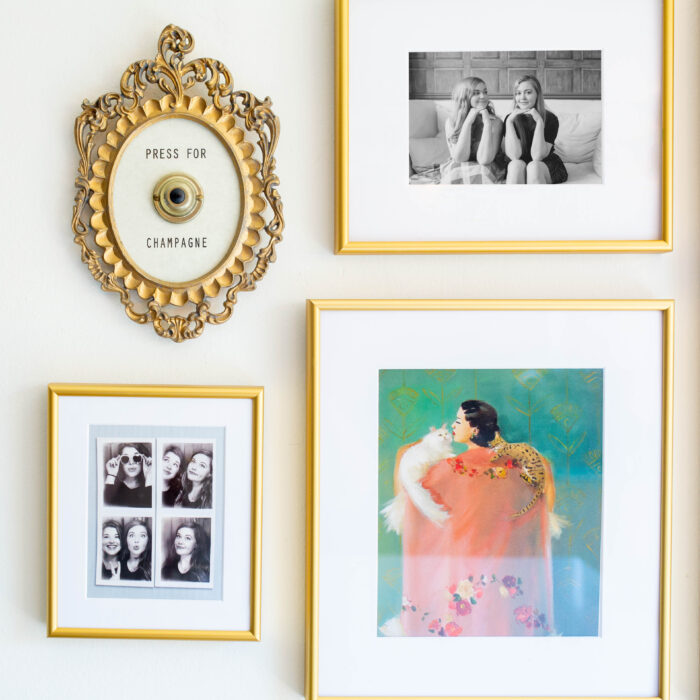 ---
🍀 Free St. Patrick's Day Prints! ☘️
Subscribe to our mailing list for exclusive goodies, fun quizzes, framing tips and tricks, and so much more!
---
🍾 Raise The Bar: Size
First things first, consider your space and what you have to work with, as well as your budget. Try to imagine what you want to fit in your space. This includes any bar stool seating, pendant lights, etc.
It's better to start small before investing in fashionable comforts! Thankfully you have lots of options to make your ideal bar come to life! Still not sure what bar size your space can accommodate?
We've listed a few ideas below:
Apartment/Condo: Bar cart space, Corner bar, or Minibar
Pool Deck or Outdoor Patio: Rolling dry bar or Pop-up bar
House or Large Kitchen Space: Full wet bar or Closet bar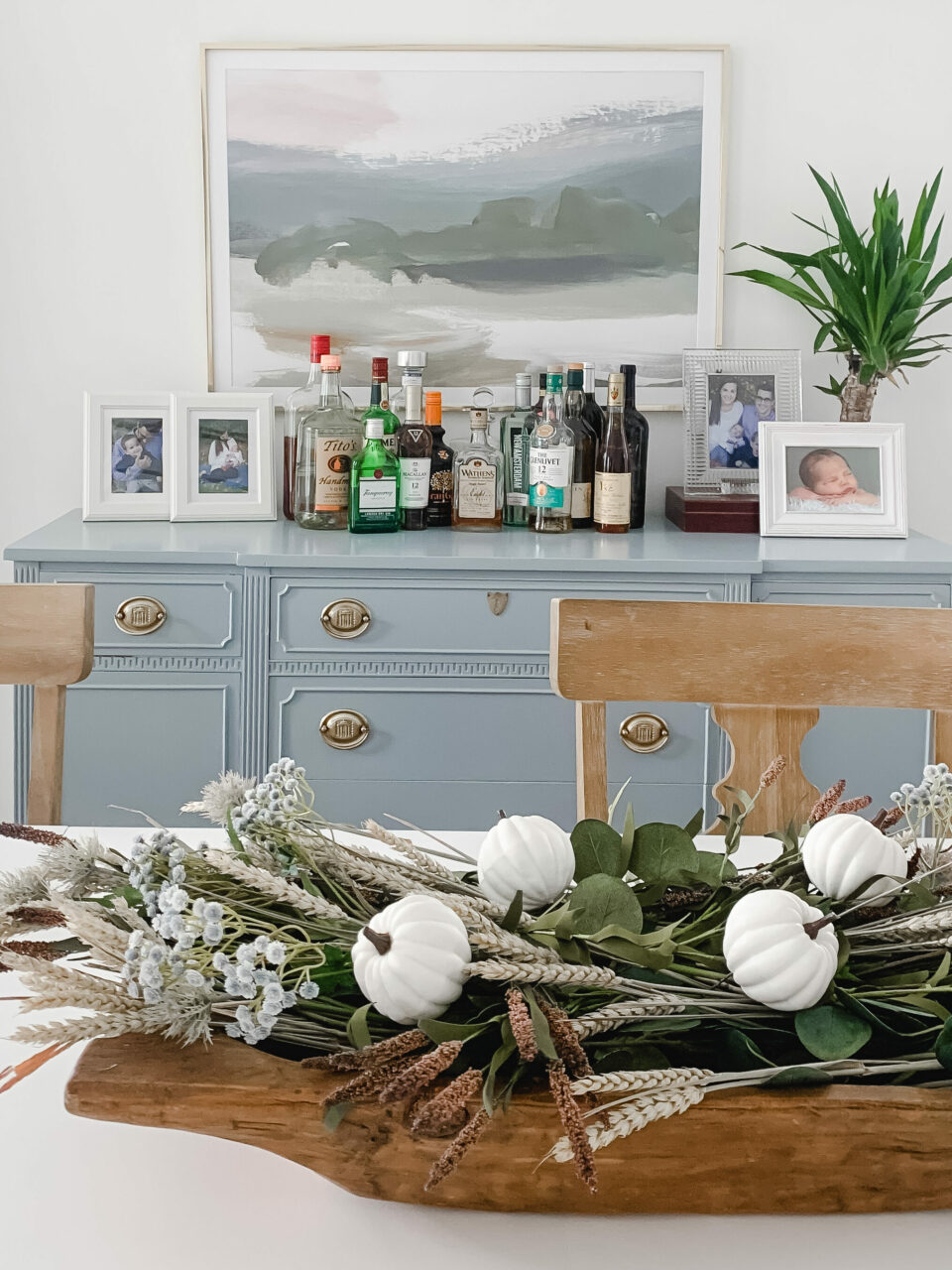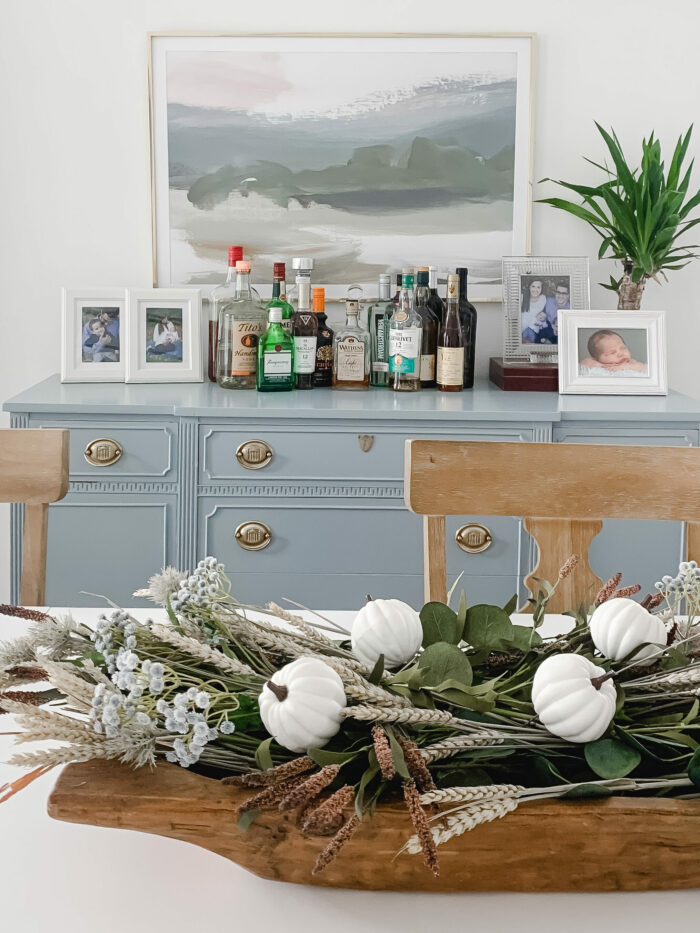 You don't need a lot of room to create an extraordinary bar! Whether you have a small nook in your family room or a rented-out building – there are possibilities for every space!
🥃 Set The Scene: Theme and Menu Design
Are you looking to throw down some whiskey in a western bar? How about sipping Pan Galactic Gargle Blasters while cruising through space? Or maybe you're just looking for a cozy spot to chill out after a long day (we feel you, sis). No matter how elaborate or generic – keeping a theme in mind is key for decorating a bar.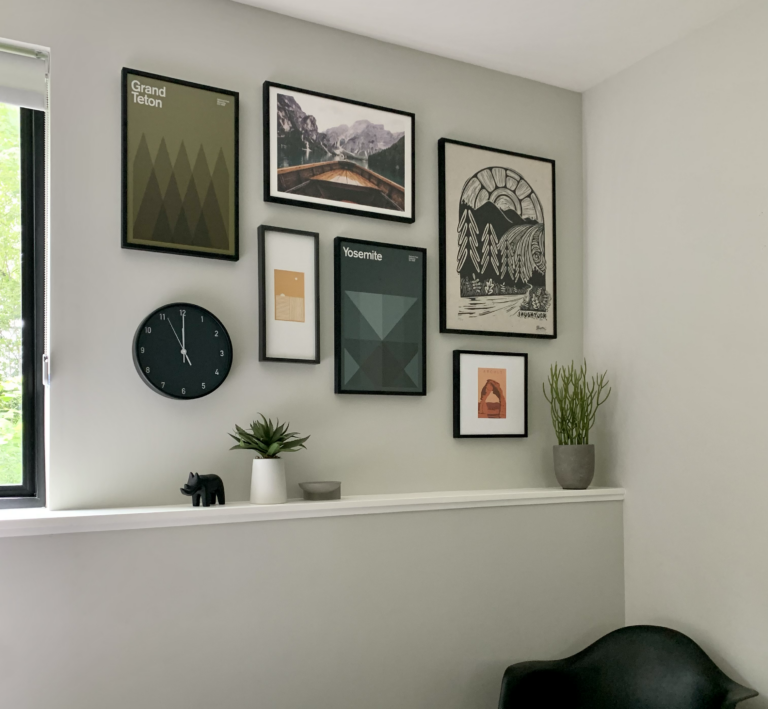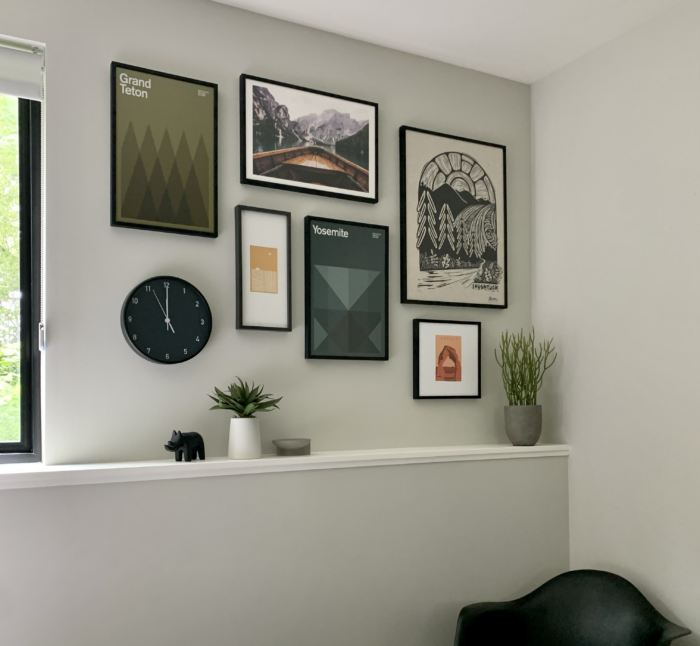 Your theme should be reflected in every nook and cranny of your space, so keep this in mind when It comes to color palette, lighting, furniture, and other creative choices. Need some theme suggestions to get the ideas flowing?
Consider the following:
Feel the sand between your toes and jump in! The summer months are perfect for hosting a pool party and there's no better time to start mixing up margaritas! Roll out to the pool with your bar cart. Add a grass skirt, some beachy shells and some tiki glasses. Enjoy your outdoor bar – Just like you're on vacation!
Hold game night watch parties! Every season is sports season so bust out the beer and chicken wings! Decorate with framed jerseys and posters of your favorite teams.
Loud bars not your thing, but still fancy a cocktail from time to time? Curl up with a good book and drink in your favorite comfy chair. Hang your most prized framed book covers to show off your favorite Authors and Titles.
So come on, get creative! Just be sure to tie in the theme with your entertaining needs.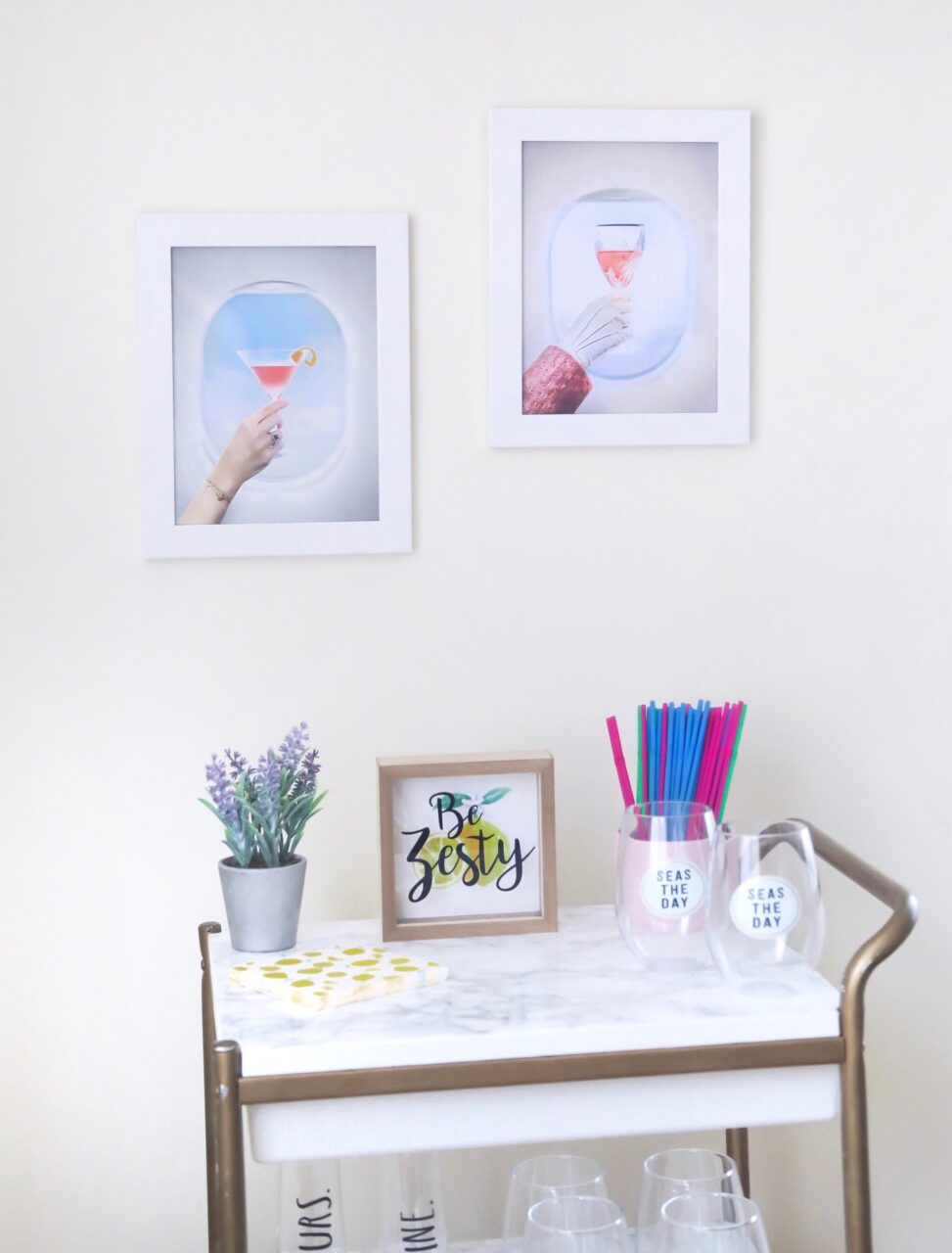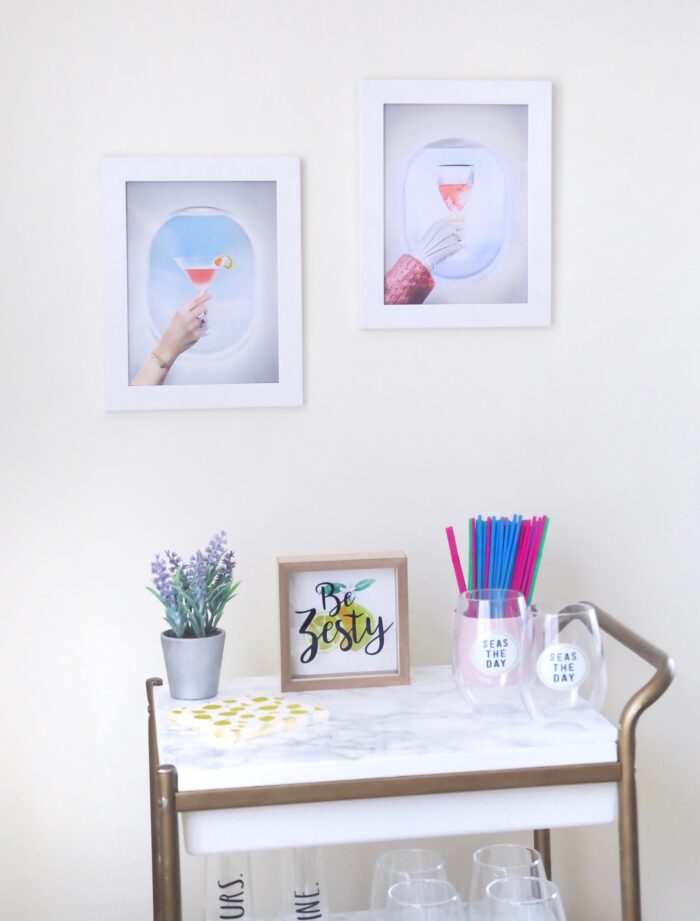 🥂 Curate a Mood: Color Palette and Lighting
Lighting and color have been proven to affect the moods of those who linger in them. Think about the type of mood you want to set when guests enter to sit down for a drink.
Fairy lights and candles set up a romantic feeling, while neon signs and Christmas lights suggest a hip or casual feel. A lighting dimmer can help you switch up the mood during different times of the day, also think about any windows that may need curtains to block out the sun's glare.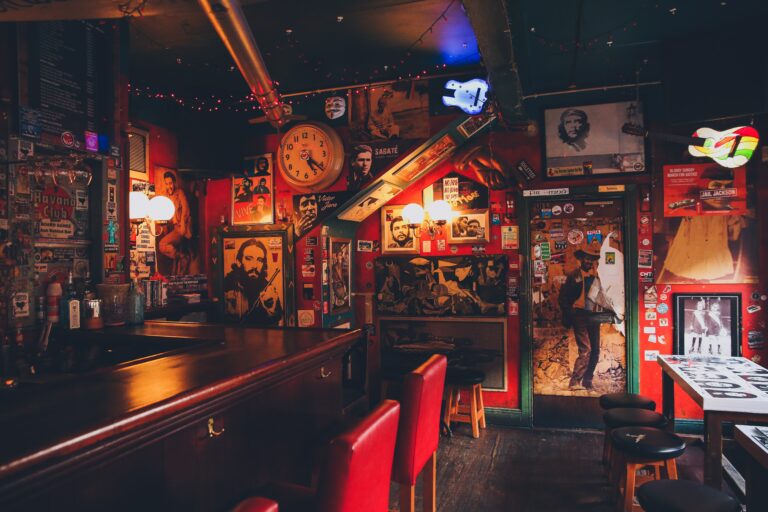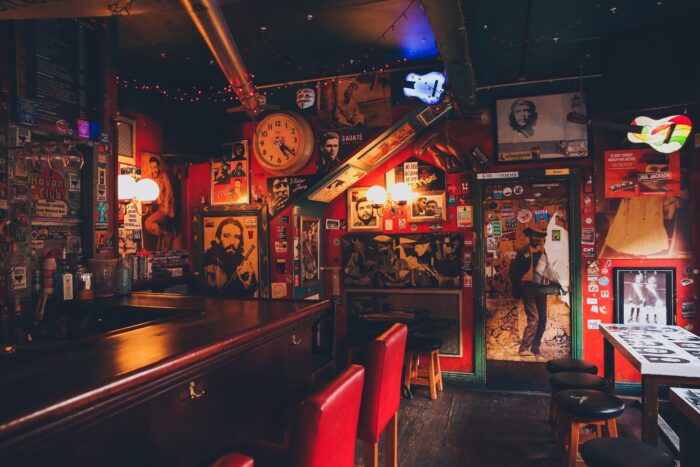 Colors have been shown to affect a person's appetite, so carefully consider your color choices. (especially if you don't plan on serving food!) Reds, yellows, and oranges are all colors that make people feel hungry and evoke feelings of warmth, which is why so many fast food places use these colors! Greens, browns, earthy purples, and blues are known for conjuring feelings of calmness and serenity.
What decor color schemes will look best? – Check out some of these ideas!
Pure black and darker colors can provoke feelings of power, boldness, and mystery. This color choice cries sophistication and would be perfect for a high-end martini bar! On the opposite end of the spectrum – white brings feelings of cleanliness and innocence.
🍹 Stay Awhile: Furniture & Seating
One of the most important features of any drinking spot is a place to unwind while enjoying a beverage! Your bar furniture should appear inviting, easy to clean, and can withstand some clumsy feet as well as a few bumps.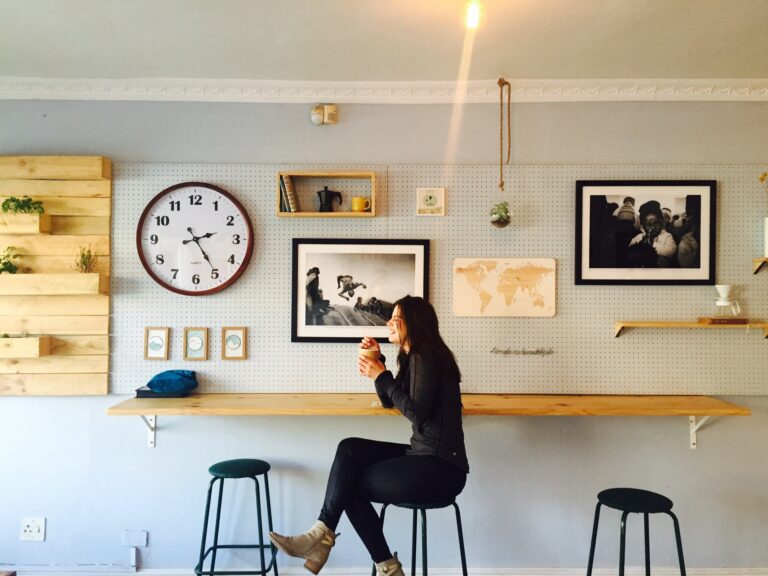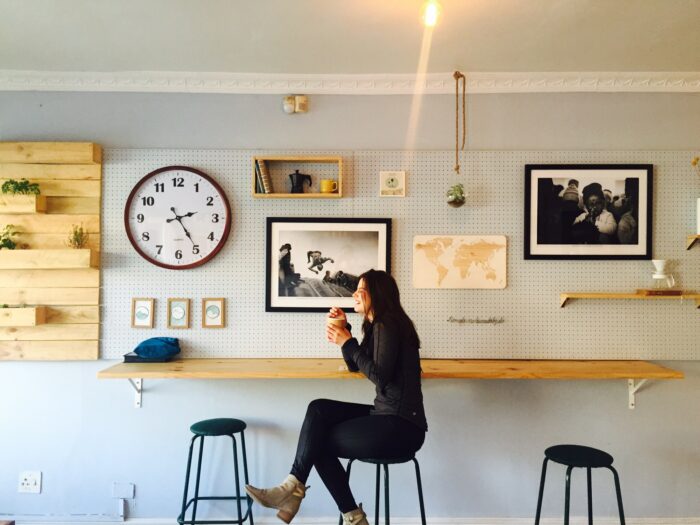 Consider your theme as well, if you're going for an upscale and classy look – stick to neutral colors and classic pieces. If you prefer a more funky atmosphere; mismatched and vintage lounge chairs make for a fun experience!
🍸 Razzle-dazzle 'em: Artwork & Music
Even the manliest of man caves needs some great-looking wall decor! Bar signs, posters, photos, and so much more look great framed and hung above a bar or sitting area. Now to find the perfect frame to wrap it all up!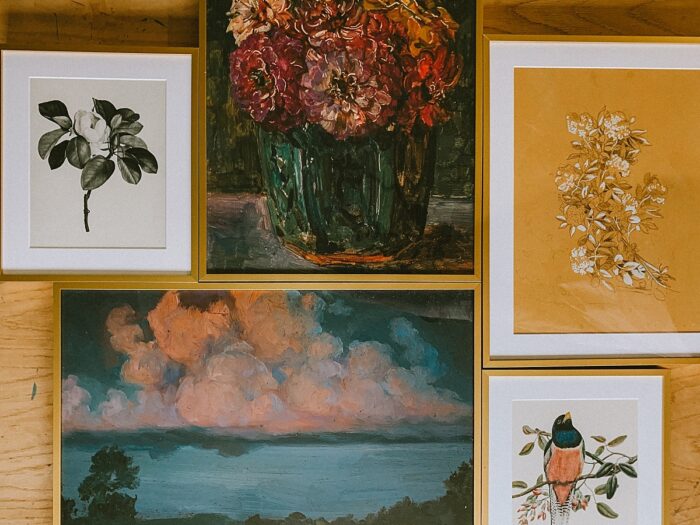 Check out these framing ideas below:
Rustic or Old-Timey Whiskey Saloon?
We recommend the Dayton frame in Cocoa, Umber, or Sand. The Dayton is our natural wood style, made in the USA, and will vary in grain patterns – every frame is unique! (Thanks Mother Nature!)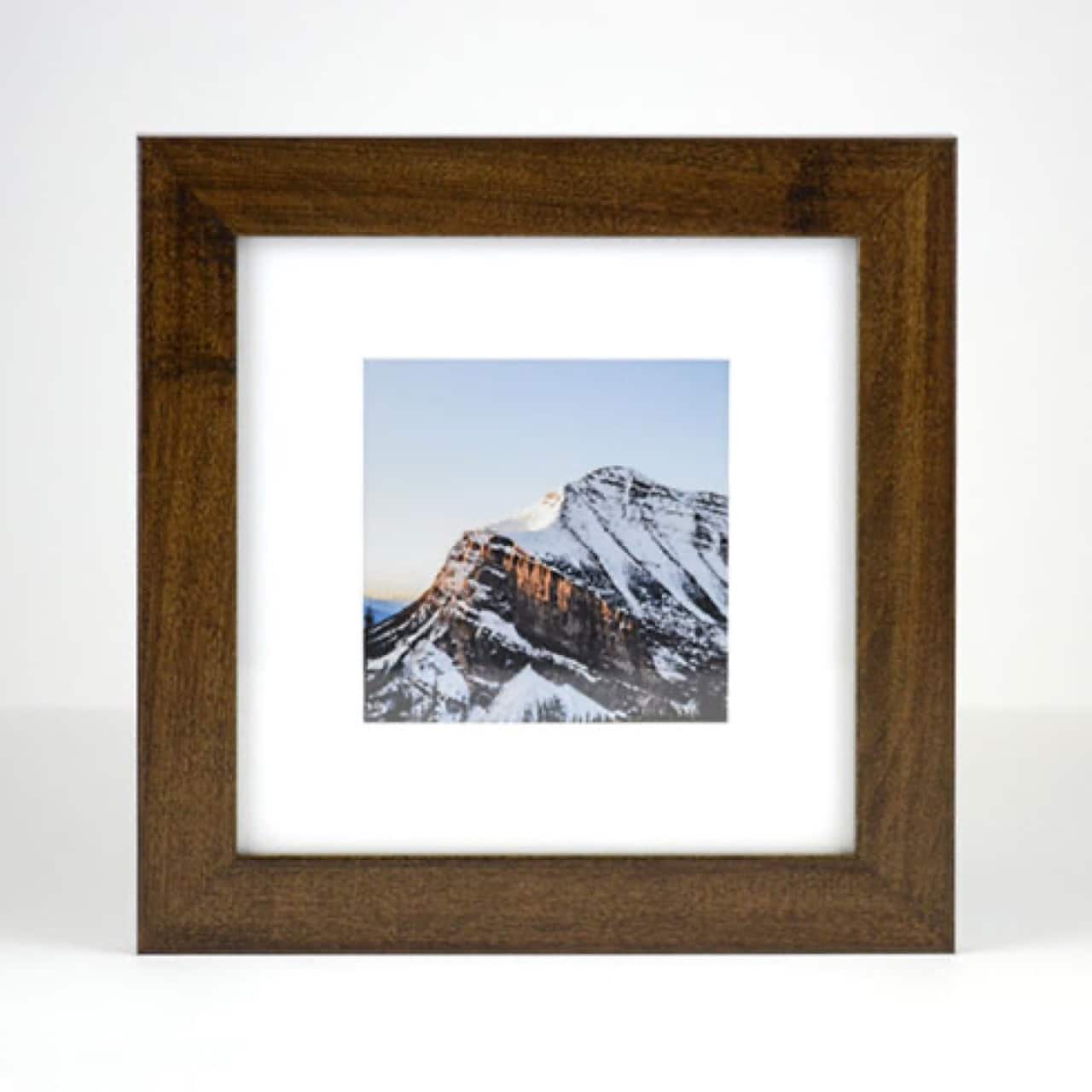 Classic Martini Bar or Vintage Themed?
We recommend the Hanover frame in Gloss Black, Gloss Silver, or Gloss Gold. The Hanover is a thinner, rounded metal frame style, made in the USA, and did we mention its super classy?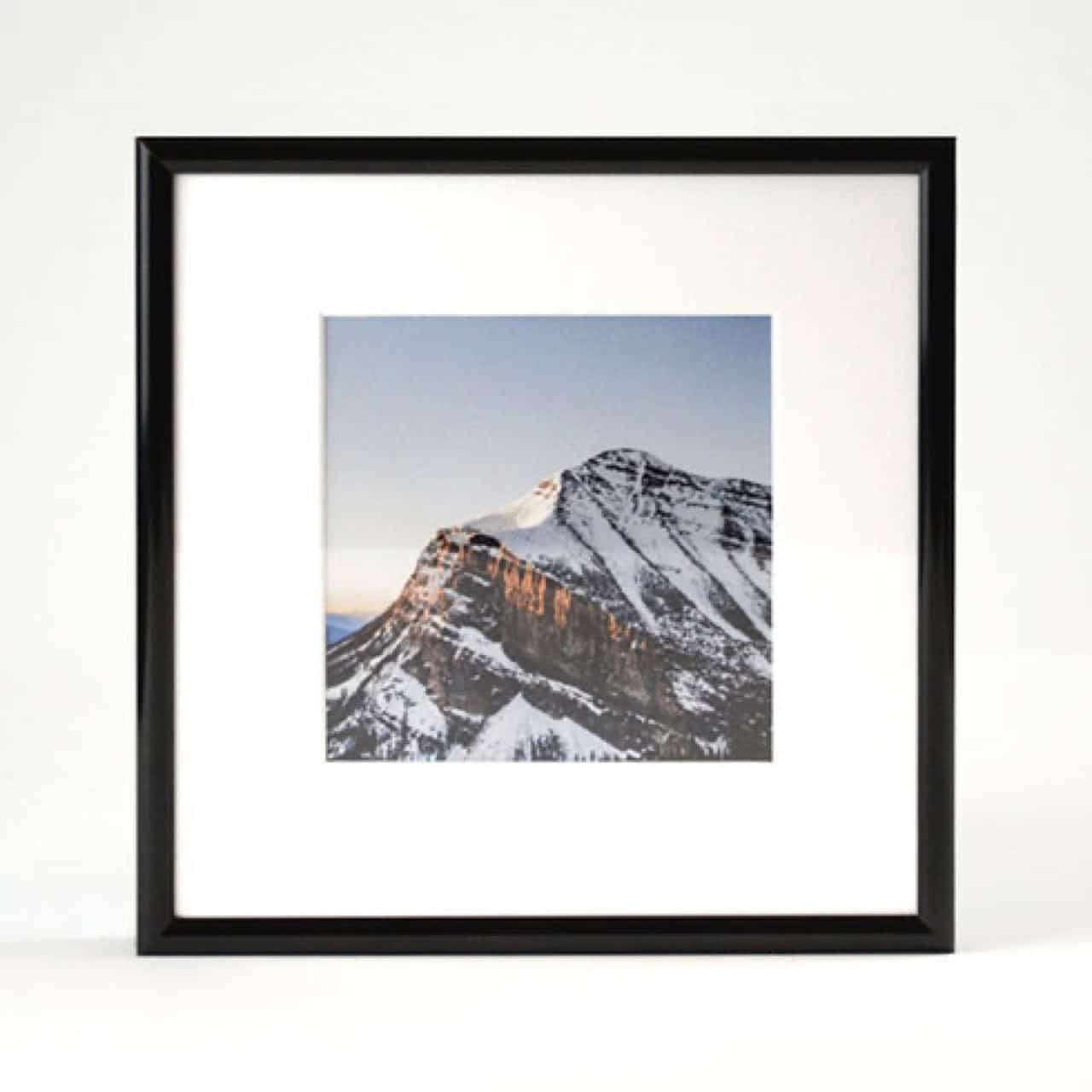 Modern Watering-Hole or Wine Bar?
We recommend the Ashford frame in Satin Silver, Rose Gold, or Hot Pink. The Ashford is a thin metal frame style, made in the USA, and The Hot Pink style is BOMB – trust us.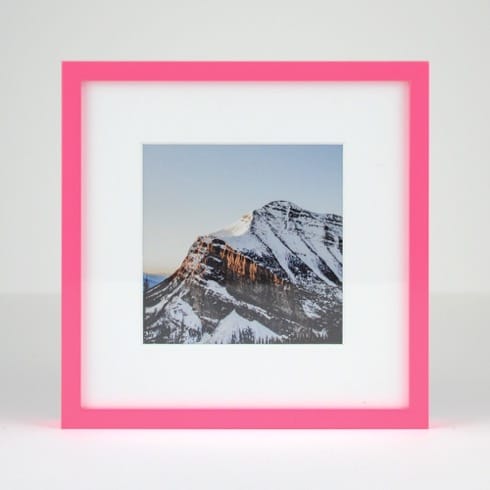 Check out our final thoughts for free downloadable bar art and peep at unique things to frame for more inspiration on what to frame!
Loud, soft, jazzy, or hip? There are a lot of genres to choose from, but there's one sure-fire rule when it comes to bar music. Louder and faster music gives your bar a hip and exhilarating feeling. Softer and slower tempo jams will be better suited for a classy cocktail hour or a speakeasy-type setting.
If you're thinking of having live music in your bar, be sure to research potential bands first – and see them perform live if you can!
🍻 Closing Time: Last Call!
Whether you're going for an all-out luxury drinking experience or just a quiet, casual place to sip spirits – you've got all the tools to set the mood and bring your space to life! Just remember to keep your space size in mind, and choose your color palette and lighting accordingly! Give your space more character with furniture and seating, as well as perfect your atmosphere with ideal soundscapes and framed wonders.
No matter if you have an industry kitchen bar, a small home bar cabinet, or a bar cart in your living room you're guaranteed to "WOW" your guests by keeping these few interior design tips in mind!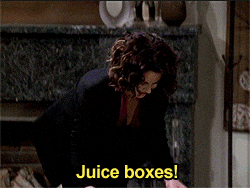 Do you have a bar space you want to show off? Inspire others by sending your photos to creative@frameiteasy.com with the subject line "Featured Friends" for a chance to be featured on our email and socials!
Tag us at @frameiteasy or use the hashtag #frameiteasy for more chances to get noticed!
Download Free Bar Art!
Join our email list to get great tips and tricks delivered straight to your inbox – and grab these snazzy bar art digital prints to liven up your spirit space!
This post first appeared as Last Call: Decorating a Bar, Pub, or Tavern on Frame It Easy - Learning Center for Custom Picture Framing.