Whether you have a bookshelf filled with books like an at-home library or you just use the bookshelf as a way to display all your little decor pieces, you can make your bookshelf really stand out! While bookshelves normally are displayed in your living room, they can truly be anywhere in your home. When it comes to home decor, it's okay to break the rules, and we fully support it!
First, you will need to decide if you are just decorating the top of your bookcase, or if you are decorating all the shelves in between. From there, you will be able to decide which of these steps you will incorporate into your bookcase. If you are just decorating the top, you may not need all of these decor pieces. As we always say, do whatever you think will look best for your space! So let's get into some great things to add to your bookshelf.
1. Add A Tall Mirror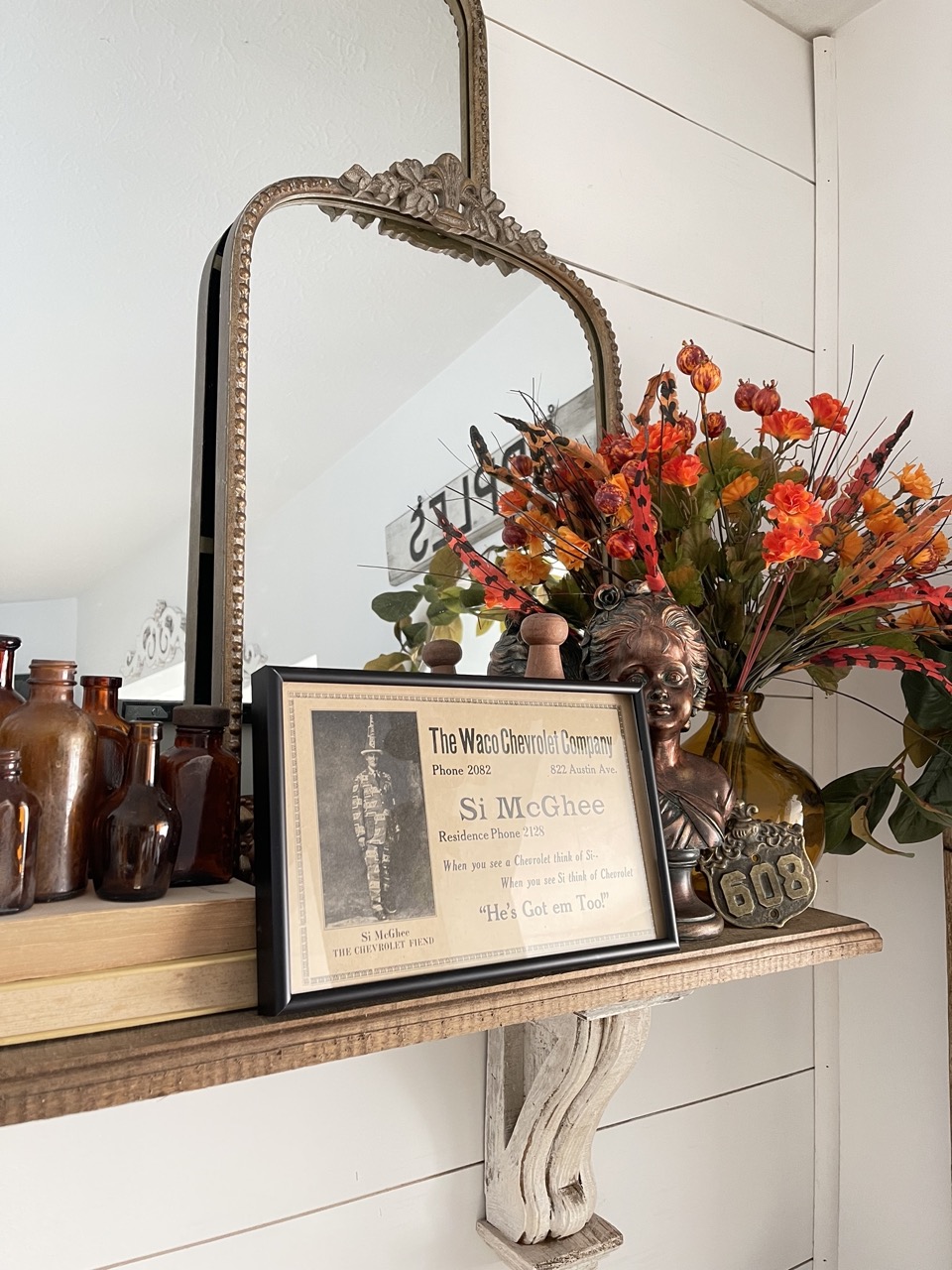 When styling a bookshelf, you will want to use items of different heights. Start with a tall mirror on top. This doesn't mean floor-length, obviously but something taller than the other objects to create some depth on your shelves. Depending on the style and look you are going for, try to find a mirror that will match or coordinate. Check your local GoodWill or thrift store for a less expensive option. Ornate framed mirrors are wildly popular in home decor at the moment and would be the perfect addition to your bookshelf.
2. Add A Plant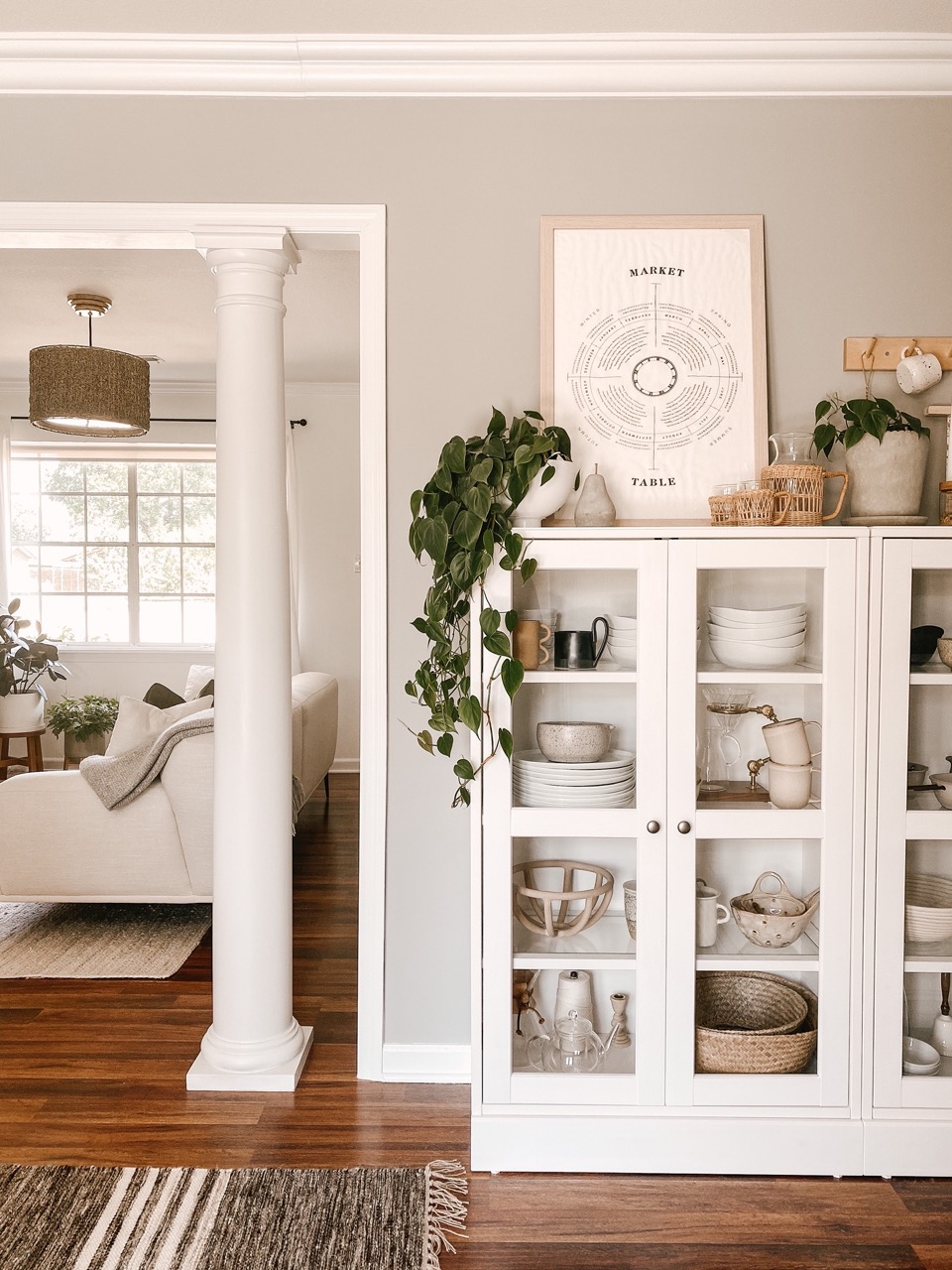 If you've been to our Learning Center, you would know we are huge fans of adding plants to your home decor. They have many health benefits, such as reducing pollutants and dust, keeping your room cool, and reducing carbon dioxide, plus they just look great in your home, so win-win right? To follow with varying heights, try to choose a small or short potted plant, such as a succulent. If you do find a tall plan that you like, don't let that rule stop you, just add shorter items elsewhere.
3. Add A Picture Frame
Of course, picture frames are a must anywhere — they just make everything better! You can choose art, family photos, pet photos, vacation photos, or even just one of your favorite quotes. Whatever you think will look best. Once you have picked out the photo (or photos, the more the better) you want to frame, head over to our Frame Designer to start designing your perfect frame. You won't want to design something too big, so be sure to measure your shelves before. You will also want to add one of our EasleMates™ to your cart. This acts as an easel for any of our Wood or Metal frame styles up to 13″ x 19″. It installs in seconds and adjusts to any angle! If you are planning to lean your frame against something else, you won't need the EasleMate™ otherwise you will need one to make your frame stand.
4. Add A Trinket or Two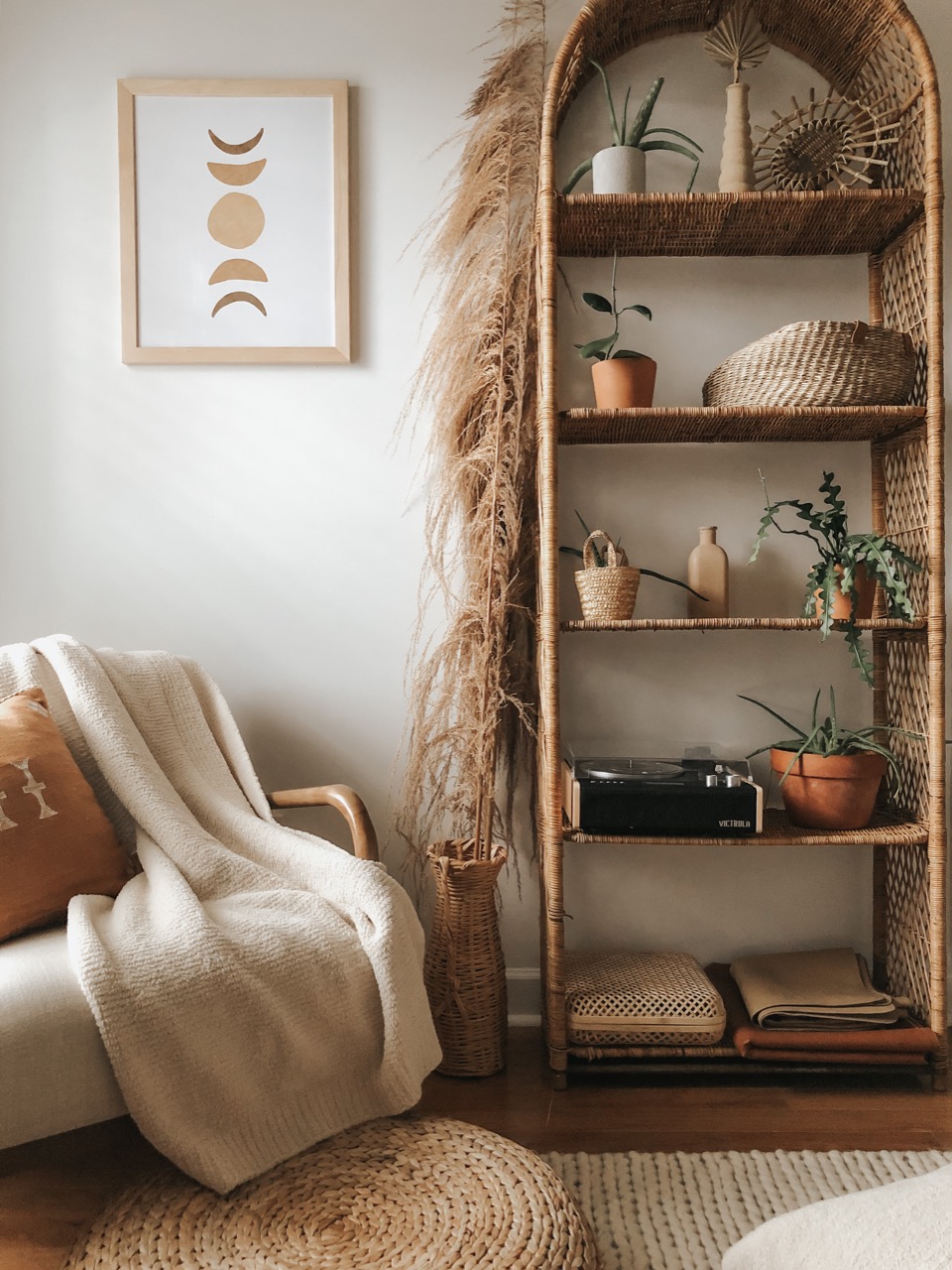 Clocks, candles, stuffed animals, lamps, statues, the choices are endless. Pick a few things to scatter around your shelves. Don't add them all together, instead mix them up and add them all over the place. This will help your bookshelf look less crowded and chaotic, and instead will look more organized and well thought out. You don't have to add them all at once either, save some space in case you find new things you want to add to your shelves over time.
6. Add Some Pottery Pieces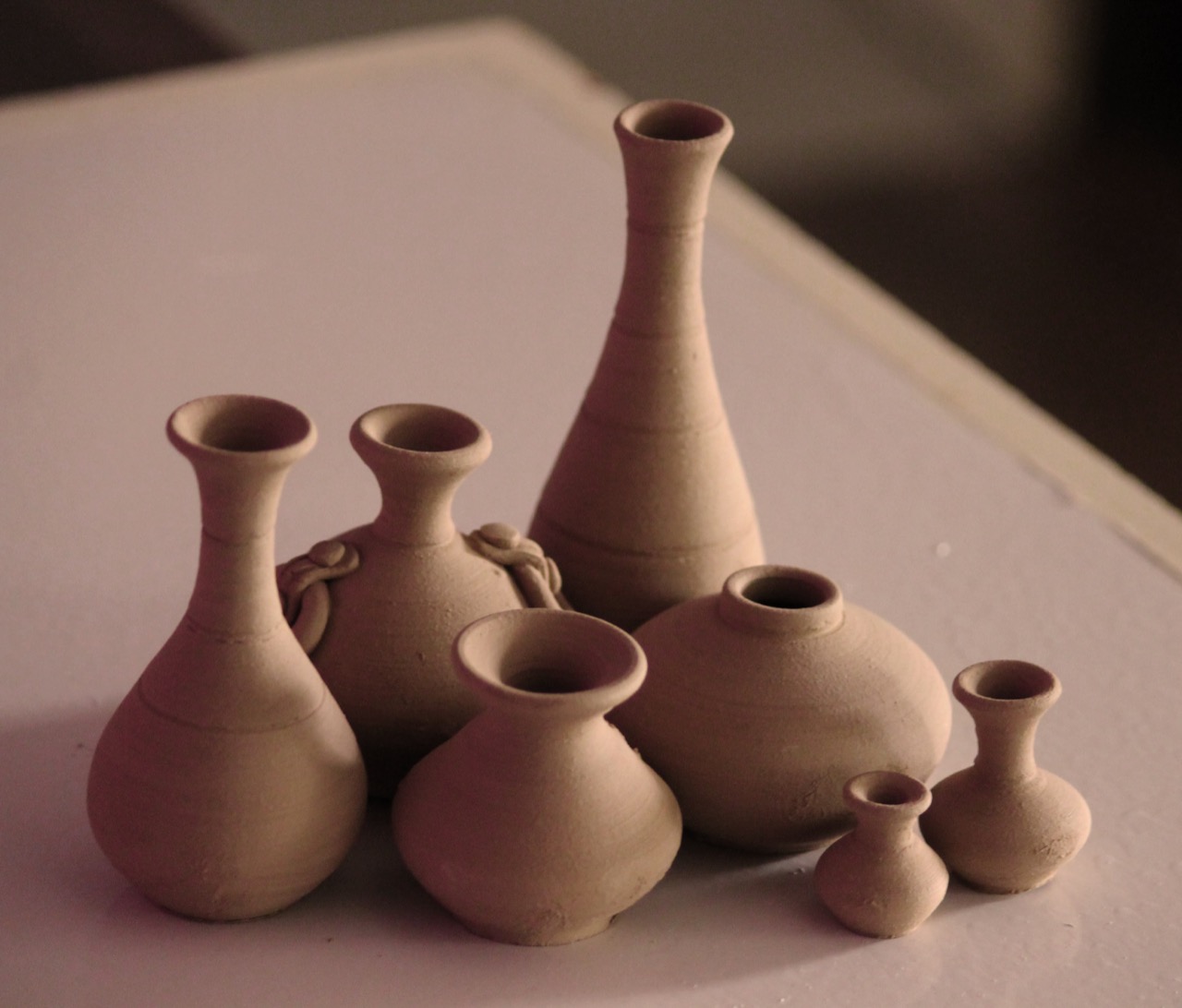 Pottery pieces are a great addition to your home decor. Pottery adds more of a homey feel, it's personal, warm, and cozy. Whether you take a class and make the pottery pieces yourself or find them at your local craft store, consider adding pottery pieces to your bookshelf. They go exceptionally well with rustic or vintage decor styles, but don't let that stop you if you have a different interior design style for your home.
5. Don't Forget Books!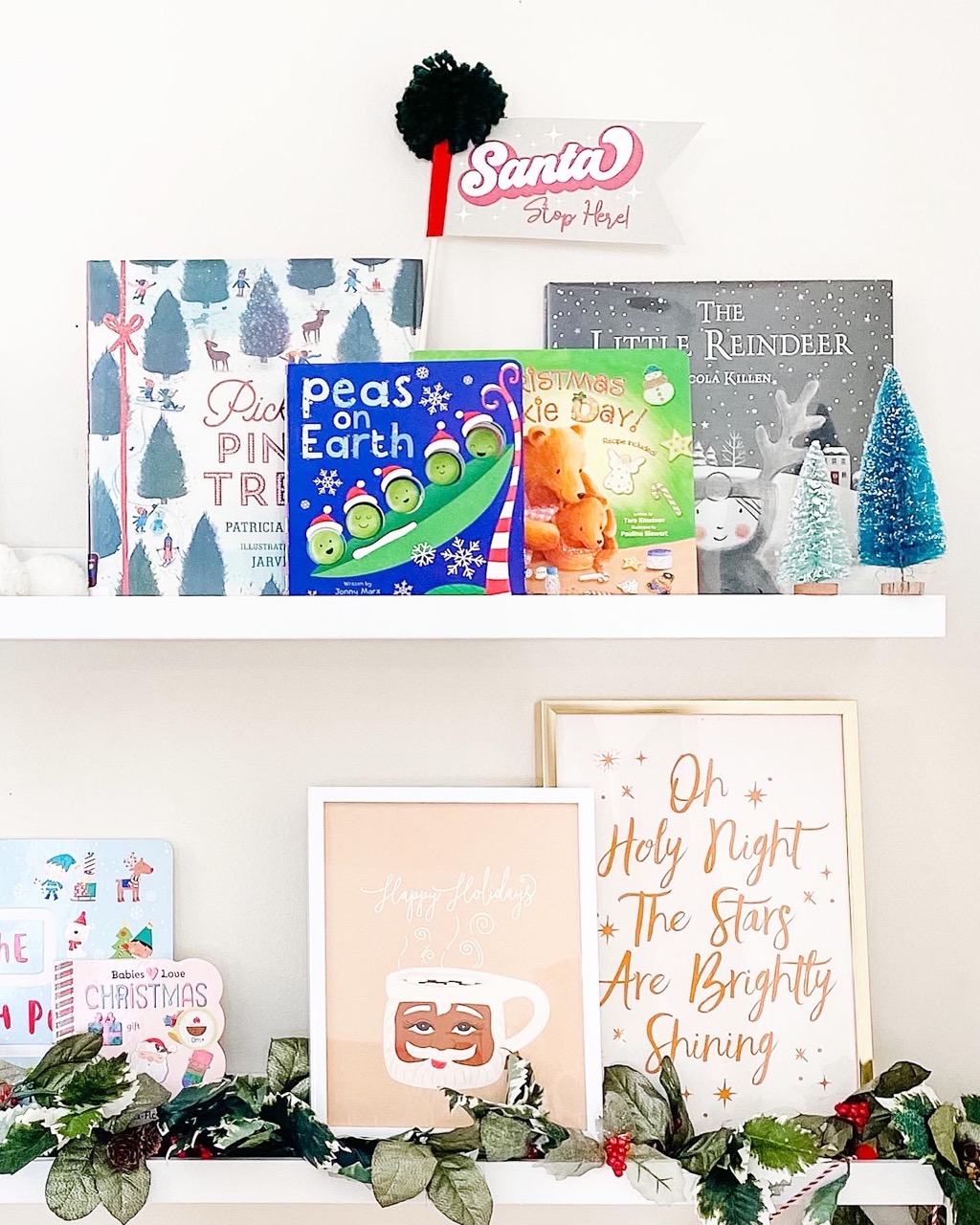 Of course, what is a bookshelf without books? They are right in the name! Pick a few of your favorite books, the classics, or even designer books from Etsy to display. Whether you plan to read them or just display them to pull the look of your bookshelf together, books are a necessity for any bookshelf!
Final Thoughts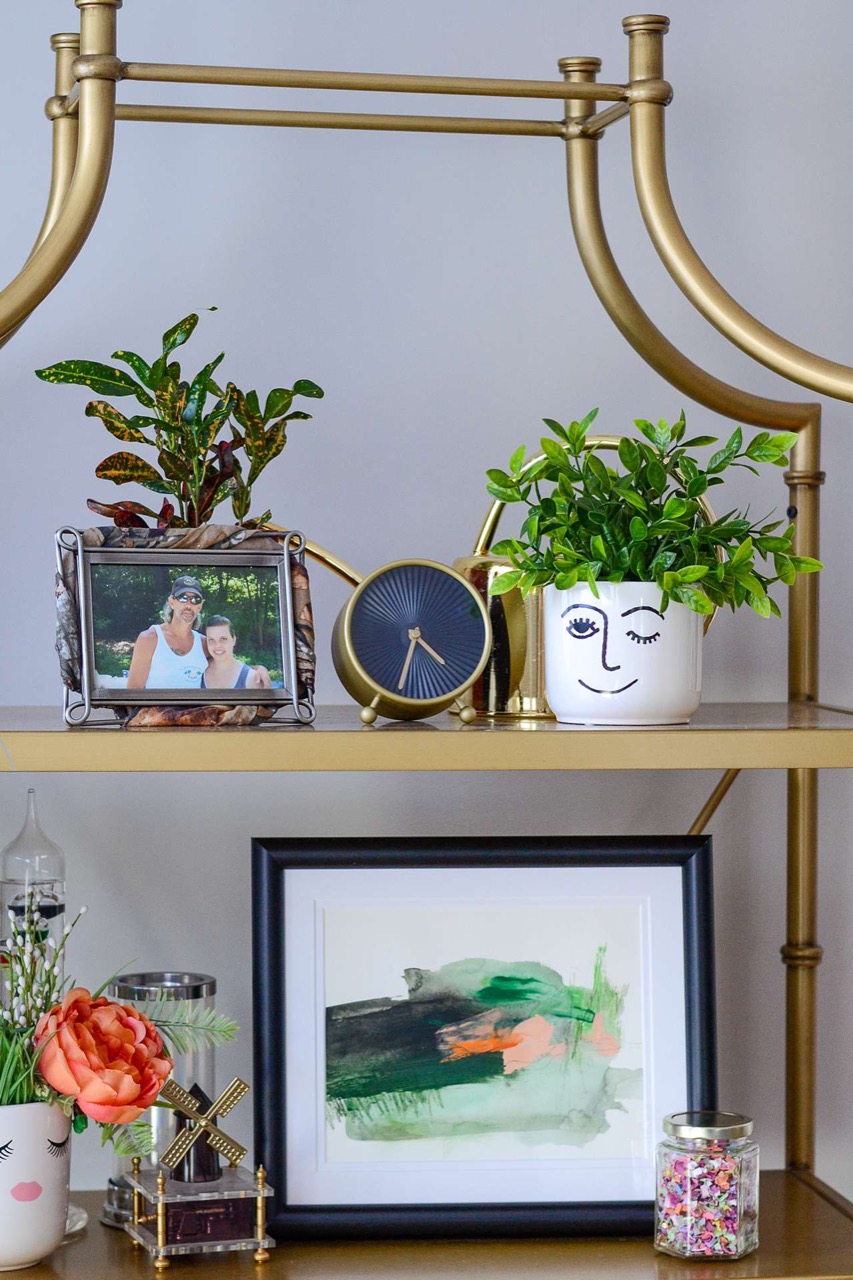 A bookshelf is a perfect addition to any room in your home. It creates a beautiful display without taking up much space, and you have the option to switch up the decor featured on it based on the season, the holiday, or even just your mood!
If you used any of our tips when decorating your bookshelf, be sure to share photos with us on social media. We love to see what you come up with to make your home amazing!