If you've been to our Learning Center before, you know we are big fans of gallery walls. They are a great way to display all of your favorite photos (and other artwork) in one place. We understand that creating your first gallery wall may seem a bit intimidating. Unlike displaying a single framed piece, gallery walls require planning and prep work. But just because you are ready to start your gallery wall doesn't necessarily mean you are ready to finish it!
Gallery walls are also a way to represent your life and personality and, let's face it, our lives (and moods) are constantly changing. A gallery wall is a great way to reflect those life changes, whether it's switching it up or adding to it.
We recently shared 5 tips to creating the perfect gallery wall for your home where we mentioned that it's completely okay to switch out or add to your gallery wall over time. Maybe a holiday or occasion calls for something different for the time being. Or maybe new additions to the family or a vacation picture mean it's time to expand your gallery wall. So read on to get some tips and tricks to transform or add to your existing gallery wall!
Consider The Season or Holiday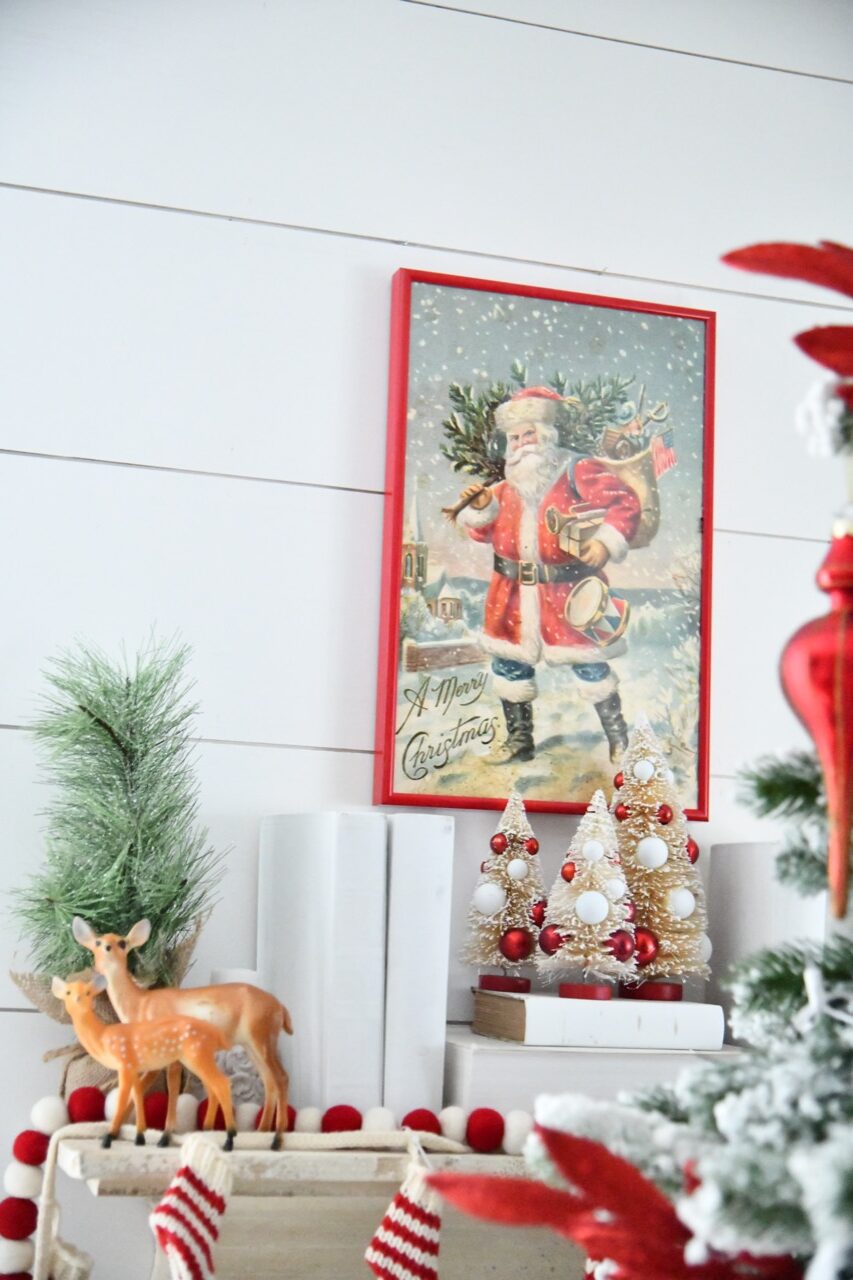 Consider adding seasonal decor to your gallery wall to accommodate the current season or holiday. This is a chance for you to show your holiday spirit and get creative, but not break the bank to do so! Or maybe you are hosting your sister's baby shower and want to incorporate some theme decor to the room.
When adding any temporary items to your gallery wall, it's best to swap out something that's already up. After all, you don't want to put another hole in the wall for something that is just there for Valentine's Day or a special occasion. This works best on gallery walls that are not on a traditional grid layout but more of a mix and match style. Simply exchange an existing piece with a similar shape and size and when the holiday or occasion is over you can just as easily return the original to its rightful place.
Here at Frame It Easy, we have 8 different styles of frames with over 25 different frame colors to choose from. We also have 75 matboard colors to add to your frame, so your possibilities are truly endless! So add a photo of Cupid in our Hanover frame in Red for February 14th or use one of our pastel matboards to coordinate with the baby shower theme, and you've got a whole new look to your already stunning gallery wall.
Consider Current Events In Your Life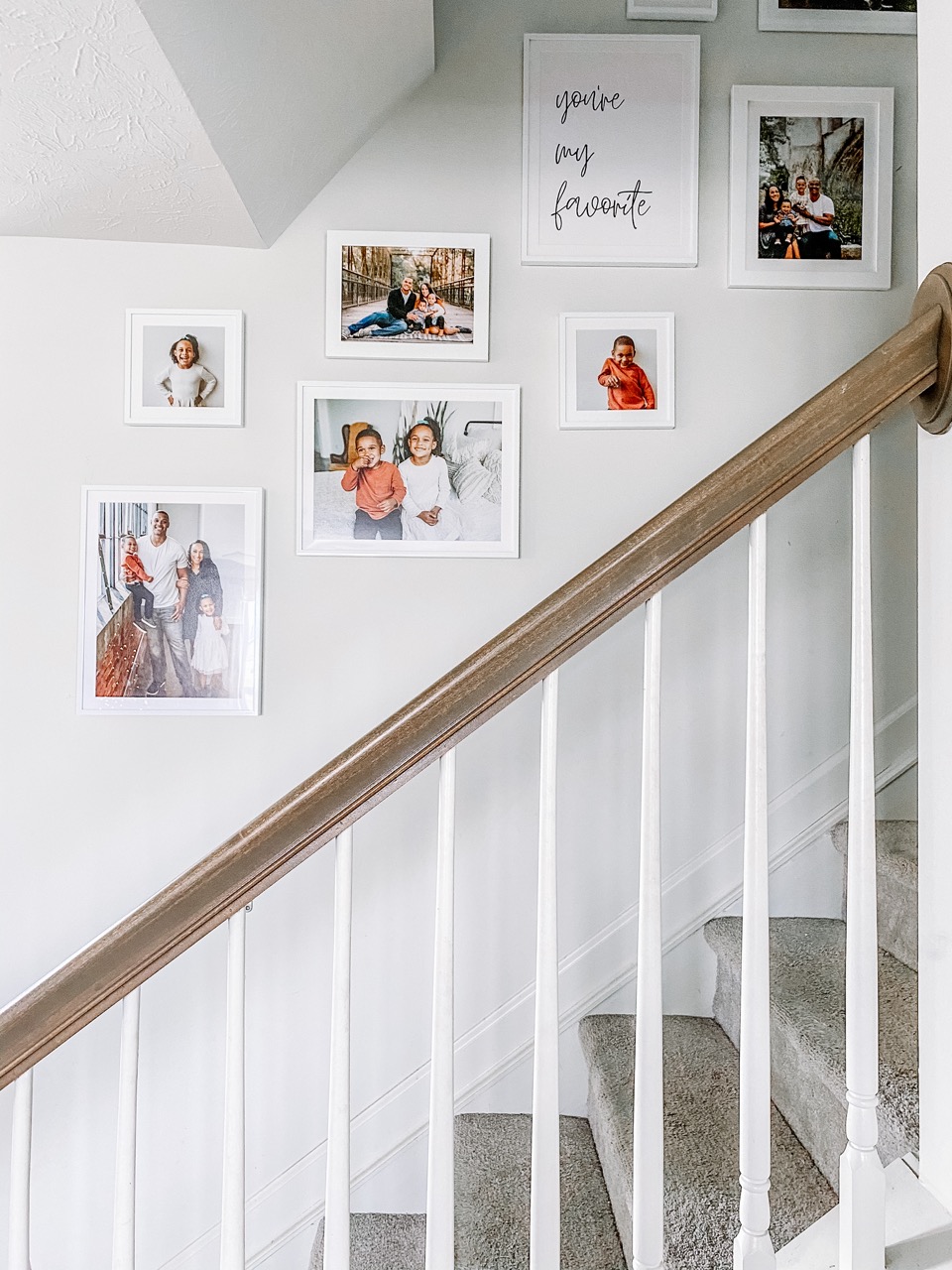 Has a new family member entered your family since starting your gallery wall? Maybe your kids finally got their school photos back, you got a new family pet, or you took some really great cellphone photos on your last trip to the beach. Whatever the case may be, if you have some new photos, add them to the wall! Like we said, life is constantly changing and your gallery wall should display all the amazing things happening.
When adding to an existing wall, keep the existing style and pattern going. This is fairly easy if your wall is on a grid pattern and you've used the same frame, matting, and size for all your pictures. If it's a more eclectic pattern, just try to keep the wall balanced. You don't want your gallery wall to look lopsided or top-heavy. This may require adding two pieces instead of one, but with all those special new memories, it's usually not a problem!
Add A Shelf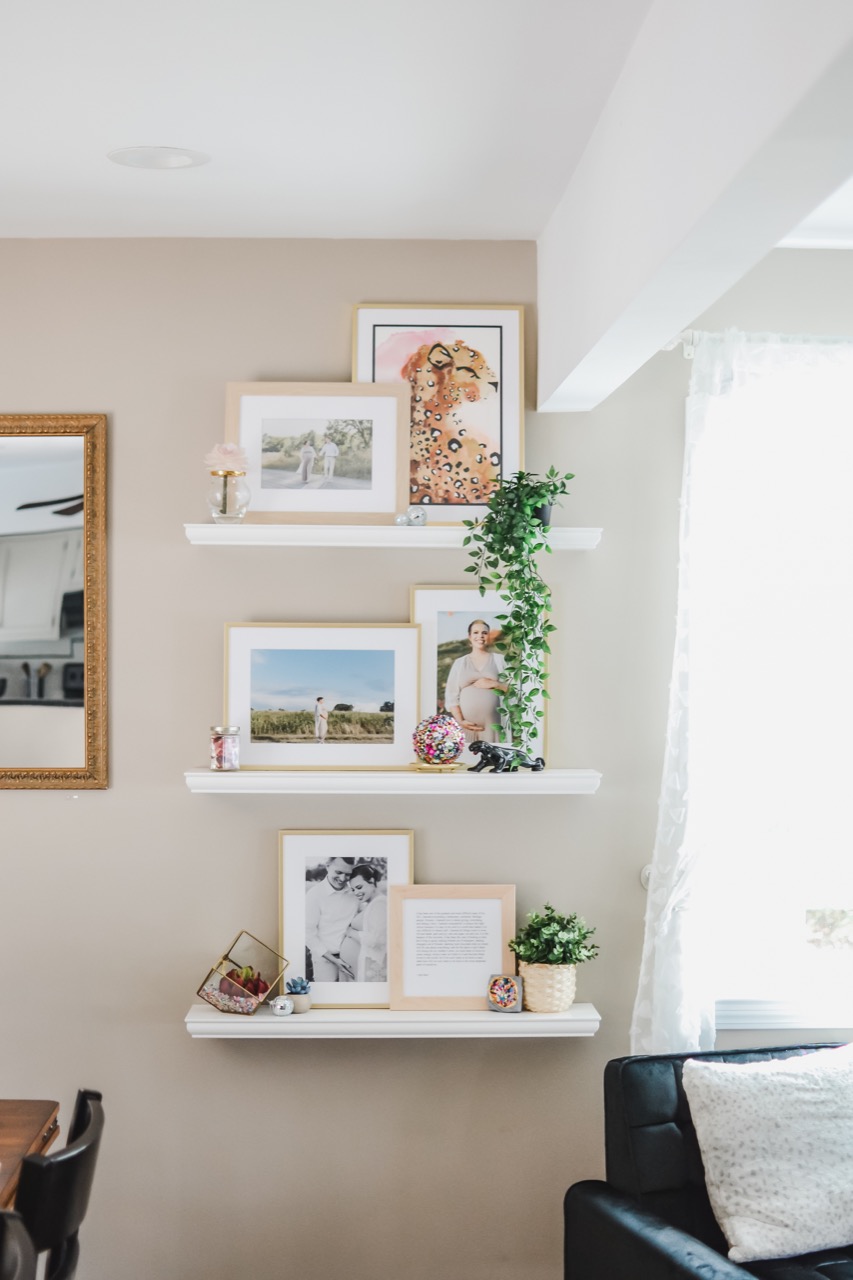 Sure, wall is actually in the name of a gallery wall, but that doesn't have to mean hanging everything! We love a good shelfie! Styled shelves are great because you can constantly switch them up depending on your mood, the season, or current events in your life like a traditional gallery wall, but you can add books, knick-knacks, plants, as well as our favorite framed items. Adding a shelf to your gallery wall gives it more life, plus they're fun, practical, and easy to create and change up. 
Now is the time to decide also if you want to go for a monochromatic look or mix it up. All black frames with white matting combined with black letters and other accessories make a stunning statement. Or frames and items of varying shapes, sizes, and colors that complement one another can make an eye-catching display. Once you have found your frames, add other decor pieces to your shelves for a grand display. It can be the perfect place to display your antique bottle collection, or you can purchase items that work well with your theme. Whatever you choose to put on your shelf, it is sure to never be boring!
Final Thoughts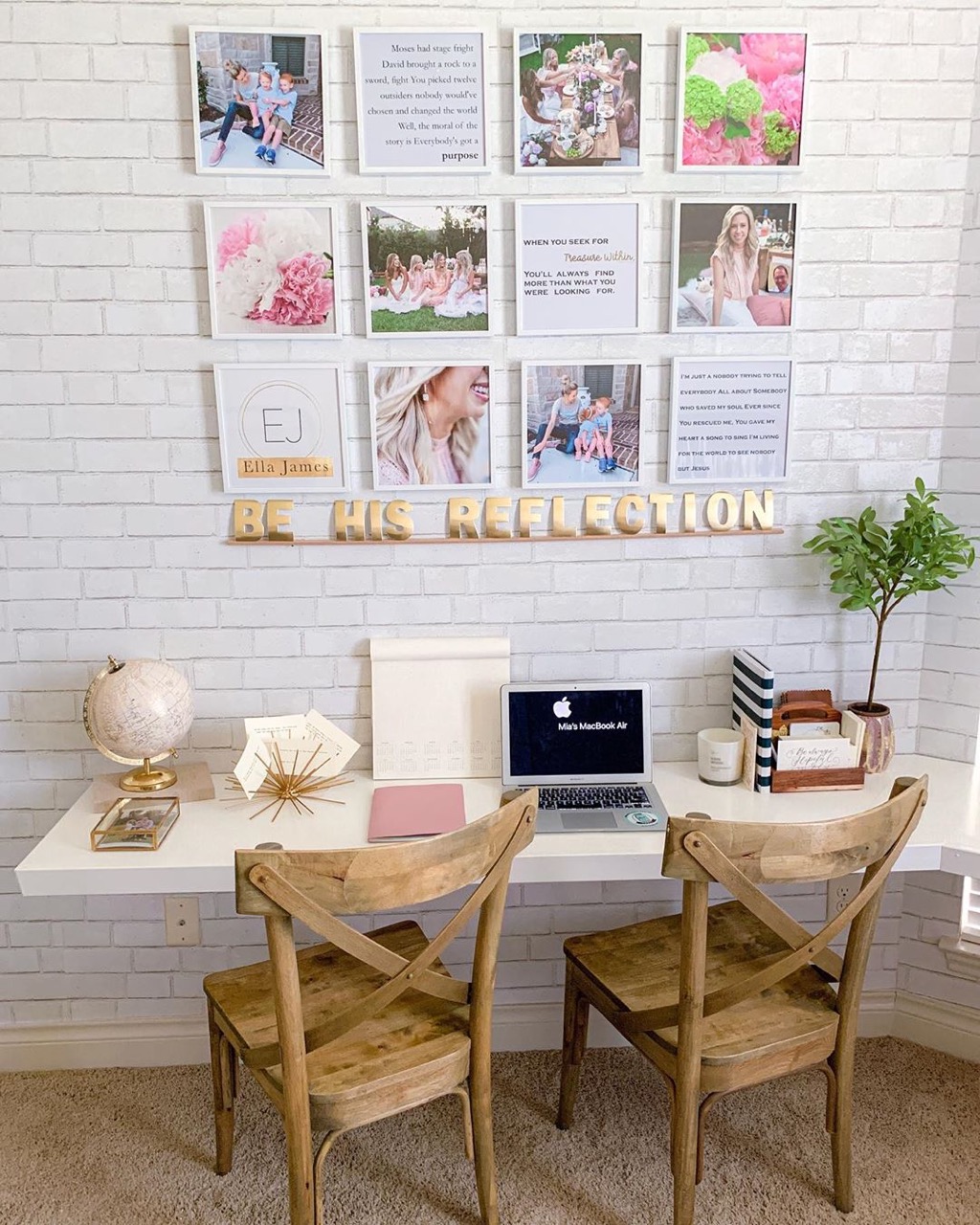 We hope we've inspired you to start your gallery wall. Remember, we said start! When you finish it is entirely up to you. The best part about home decor is it's completely up to you, so switch it up until it's exactly how you imagined it! Or switch it up simply because you want a change of scenery.
Likewise, the best part of custom framing with Frame It Easy is that the choice is yours every step of the way. Our interactive process let's you choose size, style, matting, colors and more; and along the way you can see exactly how your frame will look. We encourage you to experiment with all we have to offer until you get the perfect frame for you.
If you took any of our suggestions from this post or any of our others, be sure to share your finished project with us on social media for a chance to be featured! Of course, if you have any questions or concerns along the way, reach out to our support team who is always here to help.