Home decor is constantly changing and evolving, so it's okay to revert back to square one and feel like you are beginning again. Whether this is the first place that you are decorating on your own or you are just looking to update your space, we all need to start somewhere. Luckily for you, you're in the right place. Our Learning Center is filled with tips, tricks, and inspiration for all your home decor needs. Decorating a home, no matter how big or small, can seem like a daunting task. While it can be a lot of work, it can be fun, and when you take it step-by-step, your room will all come together, without breaking the bank!
So let's get into the 5 steps to start your decorating process as a beginner!
1. Choose Your Decor Style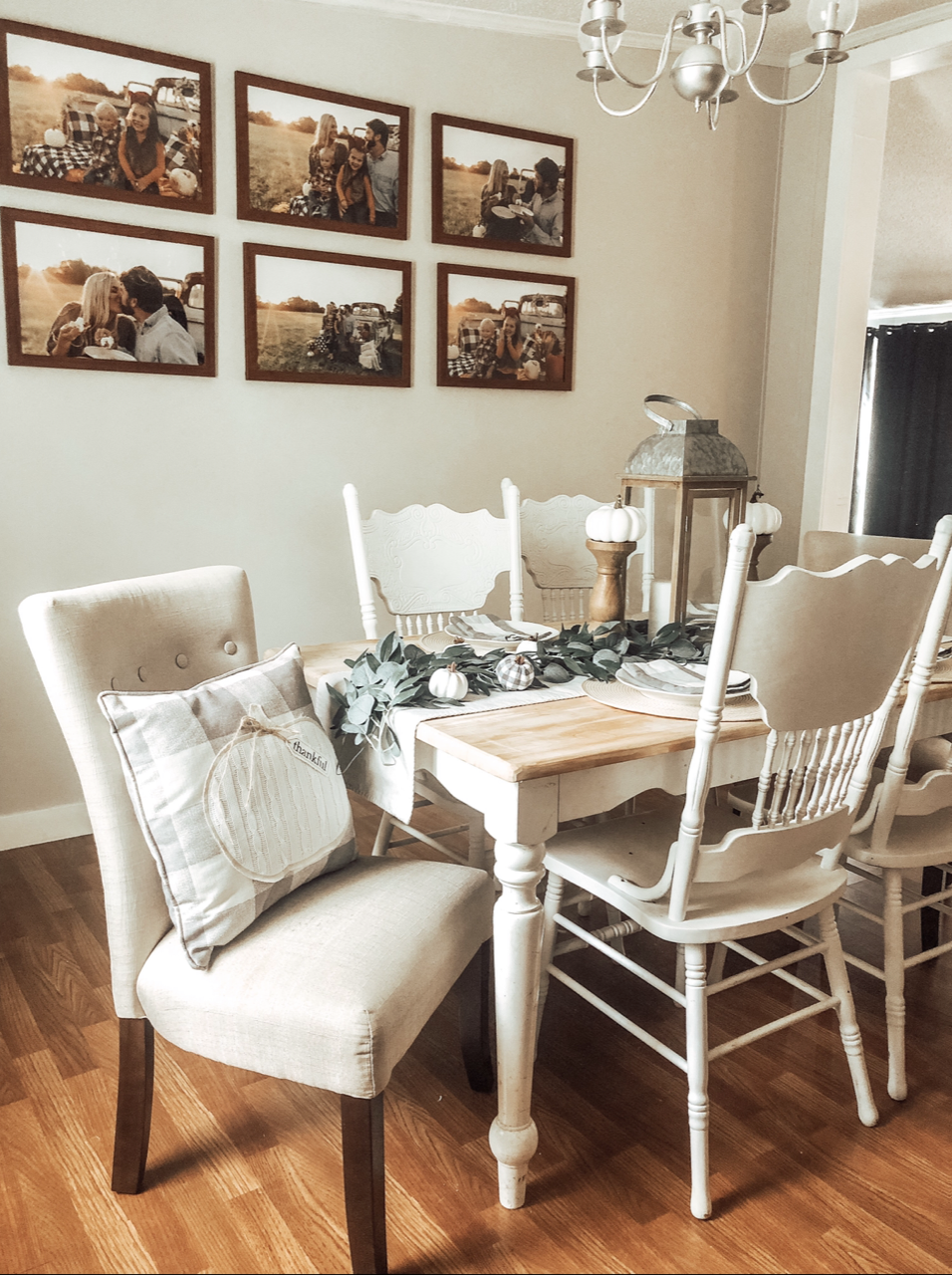 The first step will be to choose your home decor style. There are so many different styles such as traditional, modern, farmhouse, minimalistic, contemporary, rustic…the list goes on and on! So this will be the hardest decision you will have to make. Think about your personality and your interests. If you are more simple and like the look of clean lines, you might lean more towards minimalistic. If you are a fan of bright colors and amazing patterns you might go for a Bohemian style.
Your home decor should reflect your personality so choose something that will make you happy every day you see it. Besides, it is your space, so do what makes you happy!
2. Create A Plan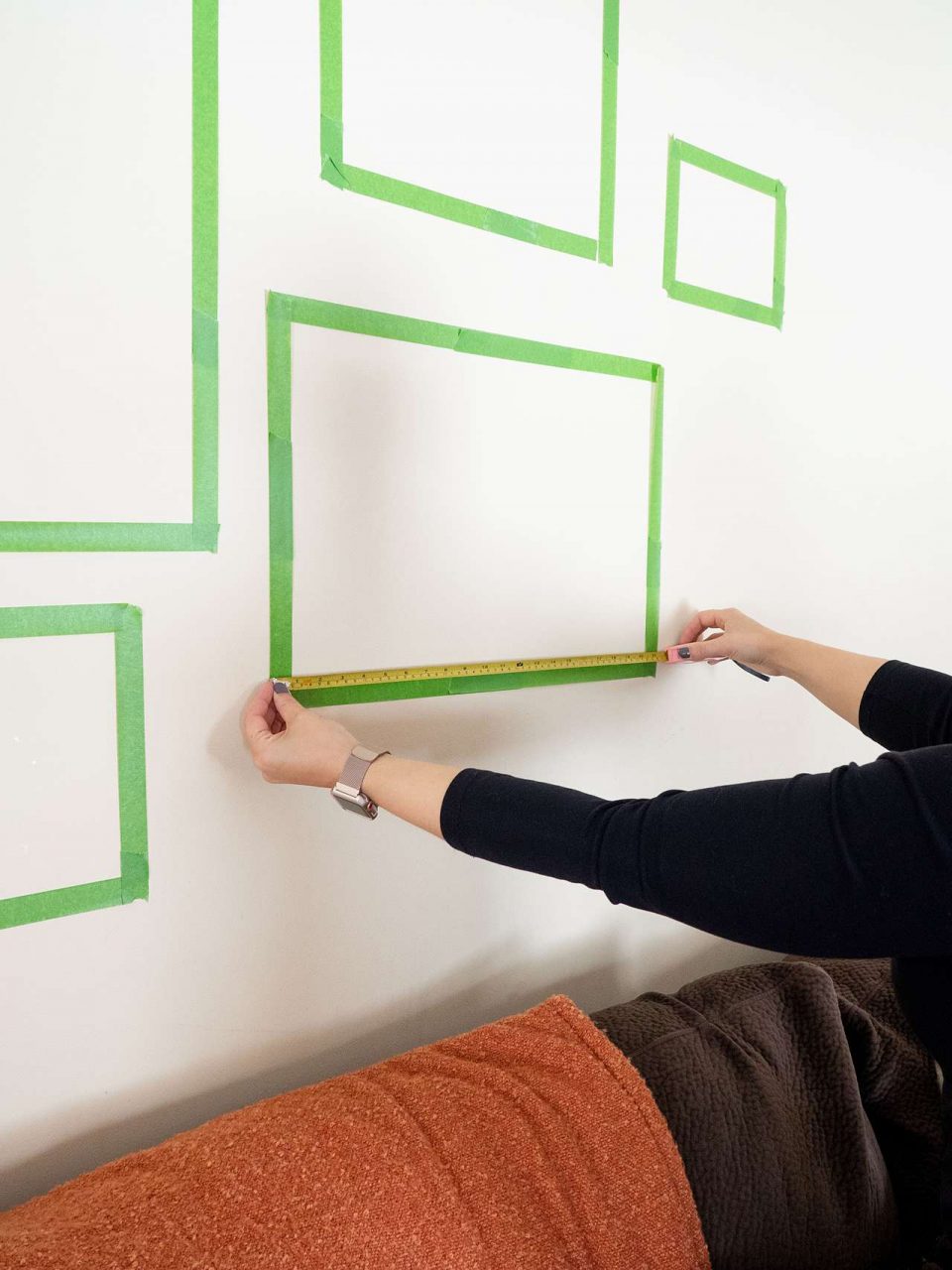 Your next step will be to create a plan for your home. Are you in need of decorating an entire home from scratch or are you only updating a room or two? Don't let yourself get overwhelmed. Instead, sit down and create a plan for each room.
We all have to start somewhere, so pick one room and continue from there. Maybe start with your bedroom, one of the most personal rooms in your home that you will spend a lot of time in. Another place you will spend a lot of time with family is the living room, so consider starting with those.
3. Choose a Color Palette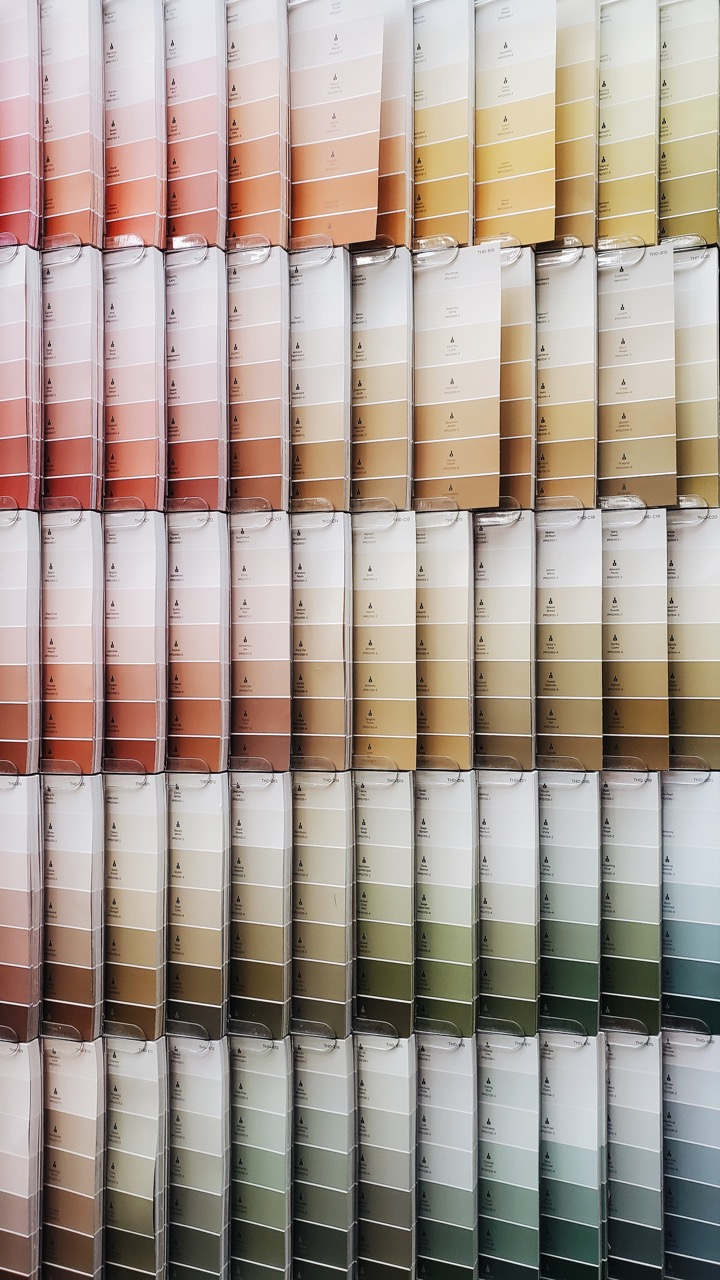 Since you already have your home decor style chosen, you'll also want to come up with a color palette for your room. Remember, your color palette should reflect the decor style you are going for. The minimalistic design style often has white, black, and neutral colors while Boho has lots of jewel colors such as ruby, sapphire, and emerald. The best way to start when creating a color palette is to figure out if you want to add warm tones or cool tones to your space. Warm tones are those orange and yellow tones that you see a ton of while cool tones lean towards the blues and silvers.
Your color palette can be the same throughout your entire home or can differ by room. The easiest way to create a color palette is by following the 60-30-10 rule. We've talked about this before on our Learning Center, but if you've never heard of the 60-30-10 rule, let us tell you a little bit about it. It's a classic home decor rule that helps create the perfect color palette for your room. This is how it is split — 60% of your room should be your dominant color and be applied with things such as your wall colors (accent walls being the exception) and large decor pieces such as your sofa or rug. 30% of your room should be a secondary color. This color should be different enough from your dominant color, but they should still compliment each other. This color can be used in other furniture pieces, curtains, and linens. The last 10% of your room should be your accent color. This can be used for accent throw blankets or pillows, framed artwork, and other little trinkets around your space.
4. Take Advice From The Experts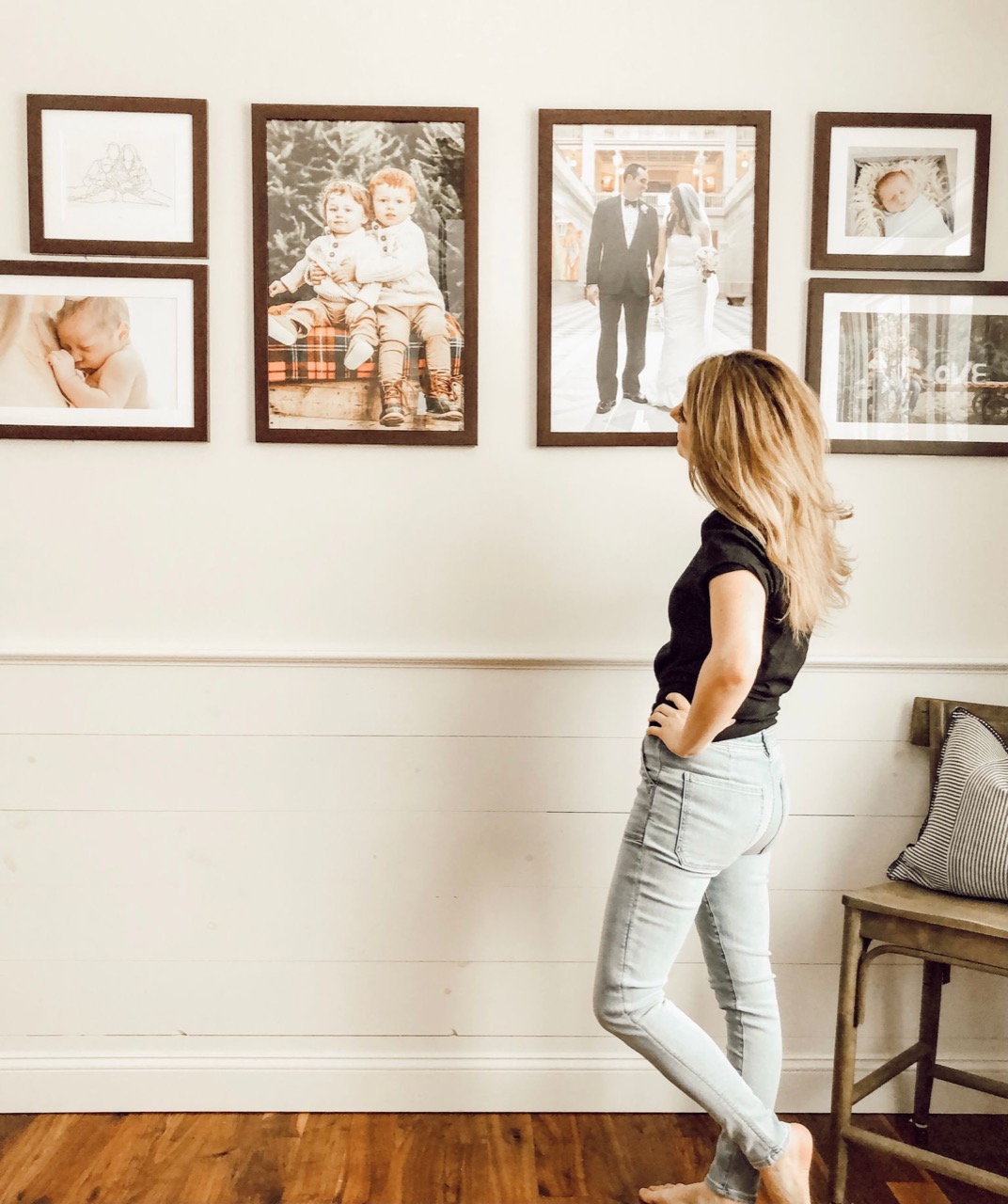 A little advice never hurt anyone. There are tons of home decor bloggers and Instagram influencer profiles out there. Plus, nothing inspires and motivates us more to update our home than by seeing what others have done. If you don't follow any home decor bloggers on Instagram or don't know where to start looking, you're in luck. We've done the research and found our top 10 favorite home decor Instagram profiles who share tons of great ideas, tips and tricks, and inspiration photos.
There are tons of Instagram profiles dedicated to home decor and it can be overwhelming to find the perfect one for you. Which one matches your decor style, which one recommends budget-friendly options, and so on. There will be tons of questions you might have along the way, but these decor bloggers are sure to answer them!
5. Have It Flow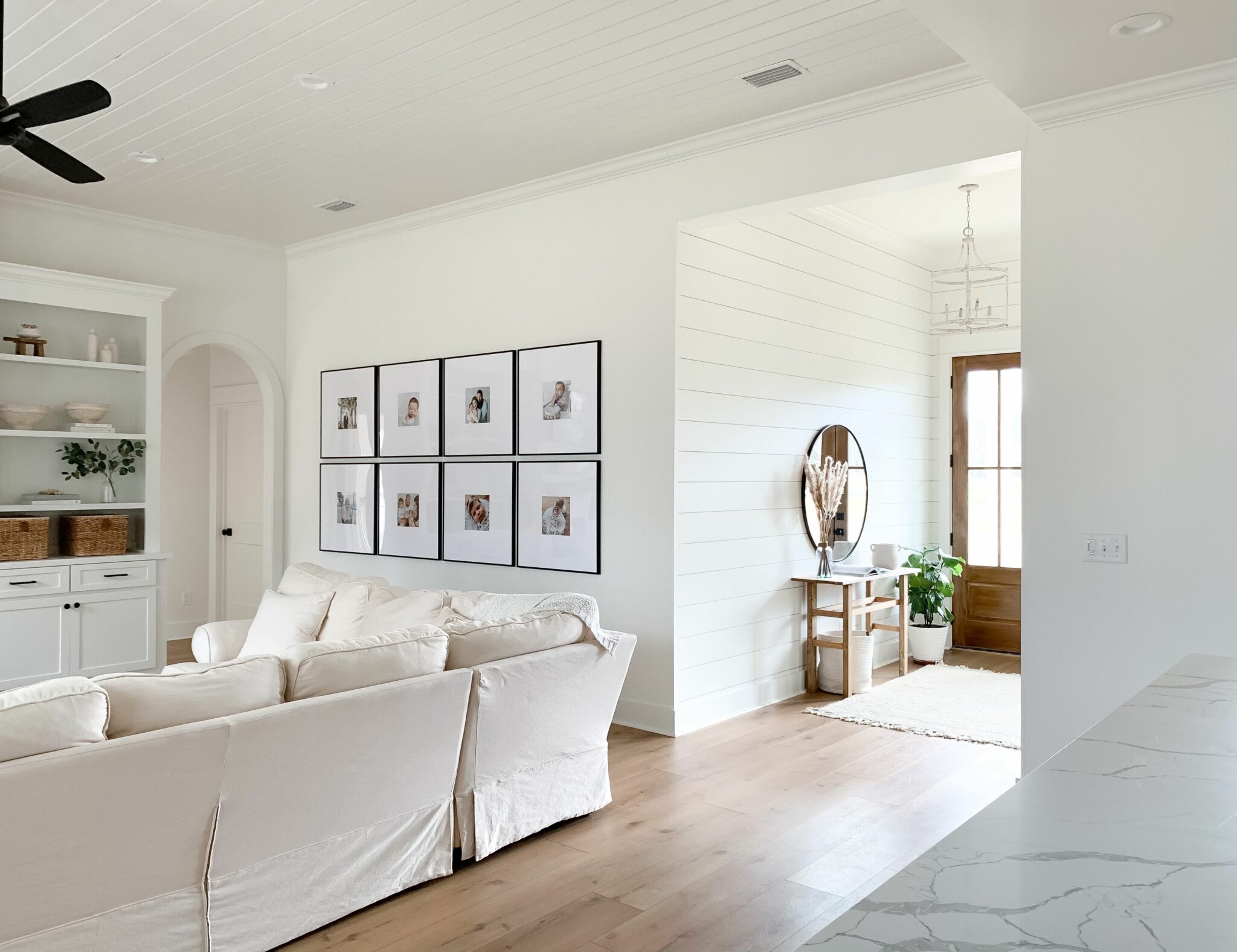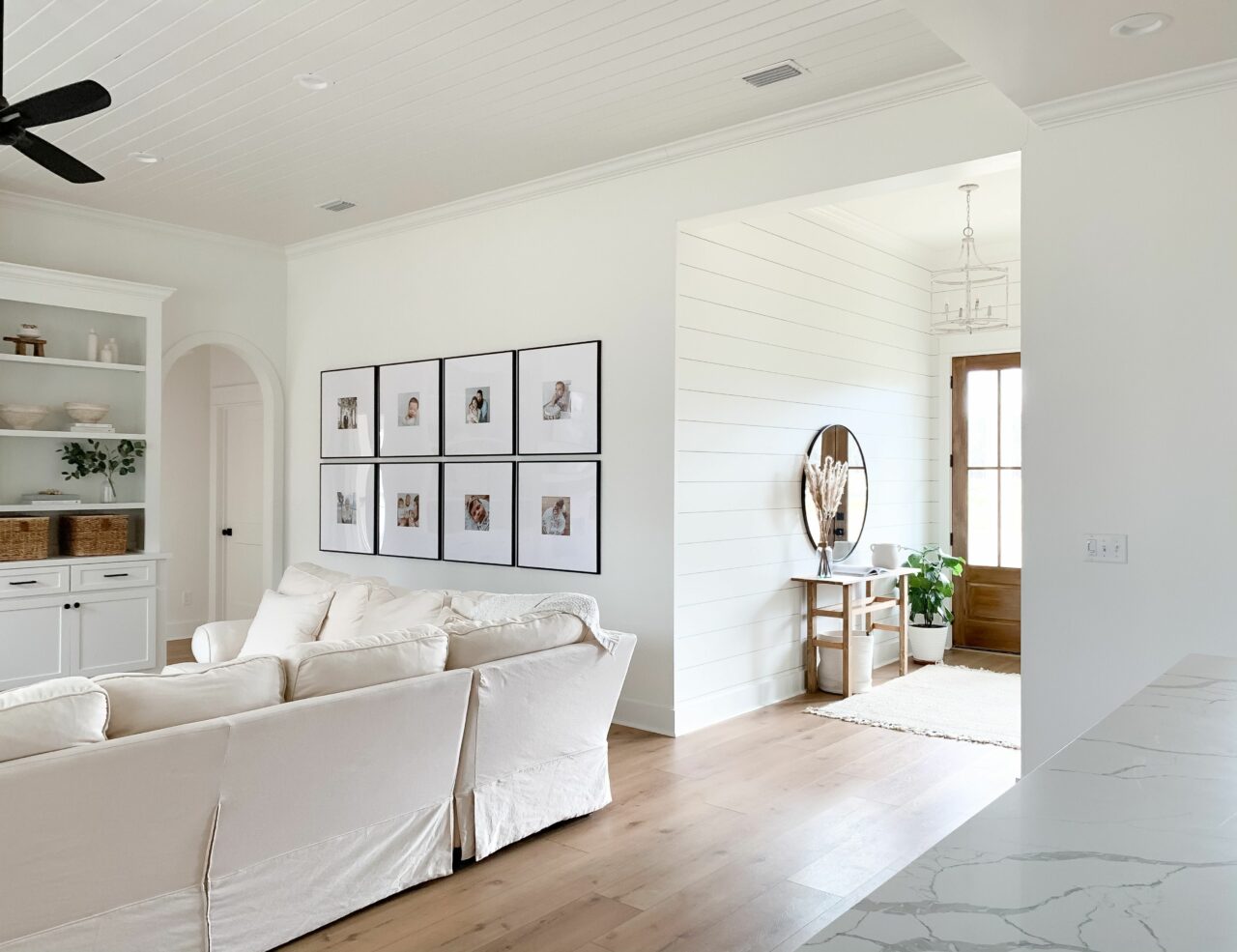 Of course, this step goes with choosing an interior design style. You don't want to have farmhouse style in your living room while you have a contemporary style in your kitchen, it just won't flow. Of course, if that's what you truly want, then who are we to stop you?! But we suggest letting your decor style flow throughout your entire home, it will just make more sense that way!
Once you have a plan, start with the bigger pieces first, this will make all the little decor pieces easier to find in the end. Start with the most important pieces in each room. A sofa for your living room, a bed frame for your bedroom, the table for your dining room, after that, everything else will start to fall into place.
6. Choose Your Essential Pieces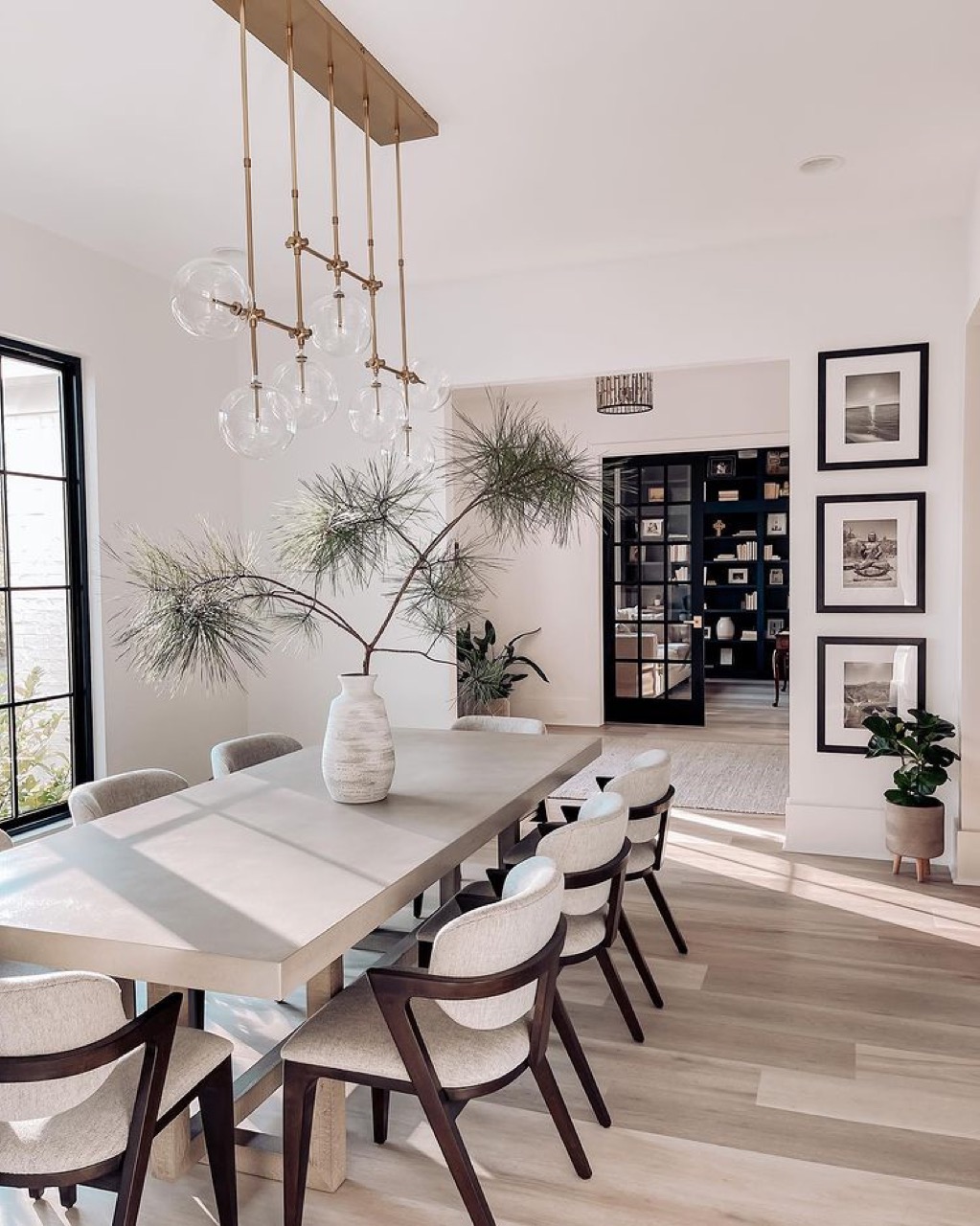 You will want to decorate with your large pieces or statement pieces first. Get your bed frame, sofa, and dining table in the room first before you start adding all the other decor pieces. This will make it easier for you as you continue to decorate so you know where you need to add what. If you have a special plant you know you want in the corner of your living room, be sure to put that in before adding your wall art so it won't interfere later on.
These are the items that will make the biggest statement in your room, so don't skimp on them! You won't want to replace a cheap sofa or dining room table every year, so be sure to do your research to find the best one for your home.
7. Don't Forget The Photos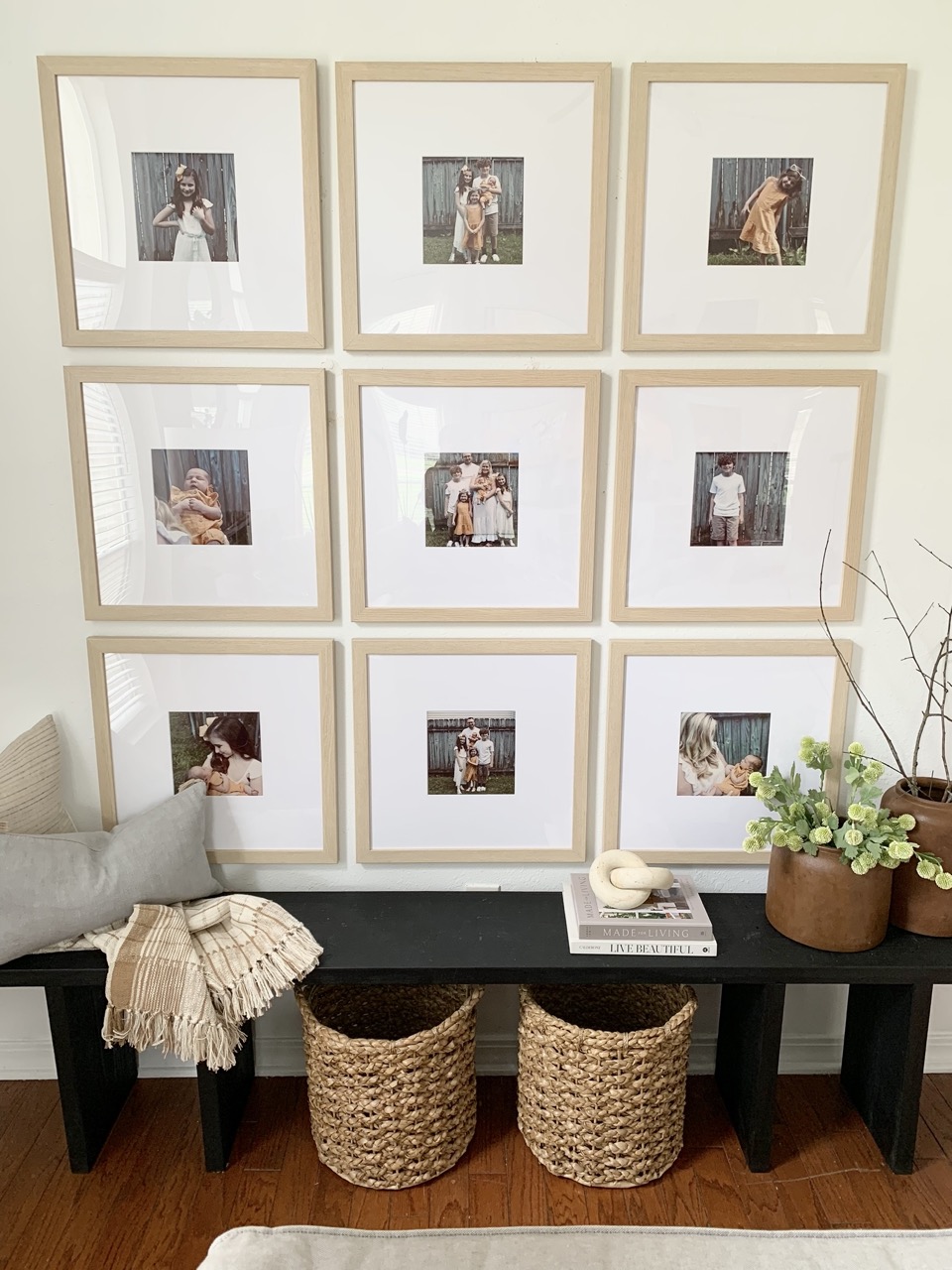 There's no better way to make a house a home than to add your own personal photos to the walls. If you've been to our Learning Center before, you know that we have tons of inspiration for what to frame. Family photos, wedding photos, and photos of your pet, or even just some of your favorite art pieces are always a great option! Hanging pictures of what's important to you will bring a smile every time you pass by them. Plus we make it easy for framing: simply upload your photos to our site, pick the size that will work with your wall space, and design your frame!
Whether you want to do a large gallery wall in your living room or add a few frames to your bedside table, frames make the perfect addition to any room.
8. Be Sure To Add Your Own Personal Touch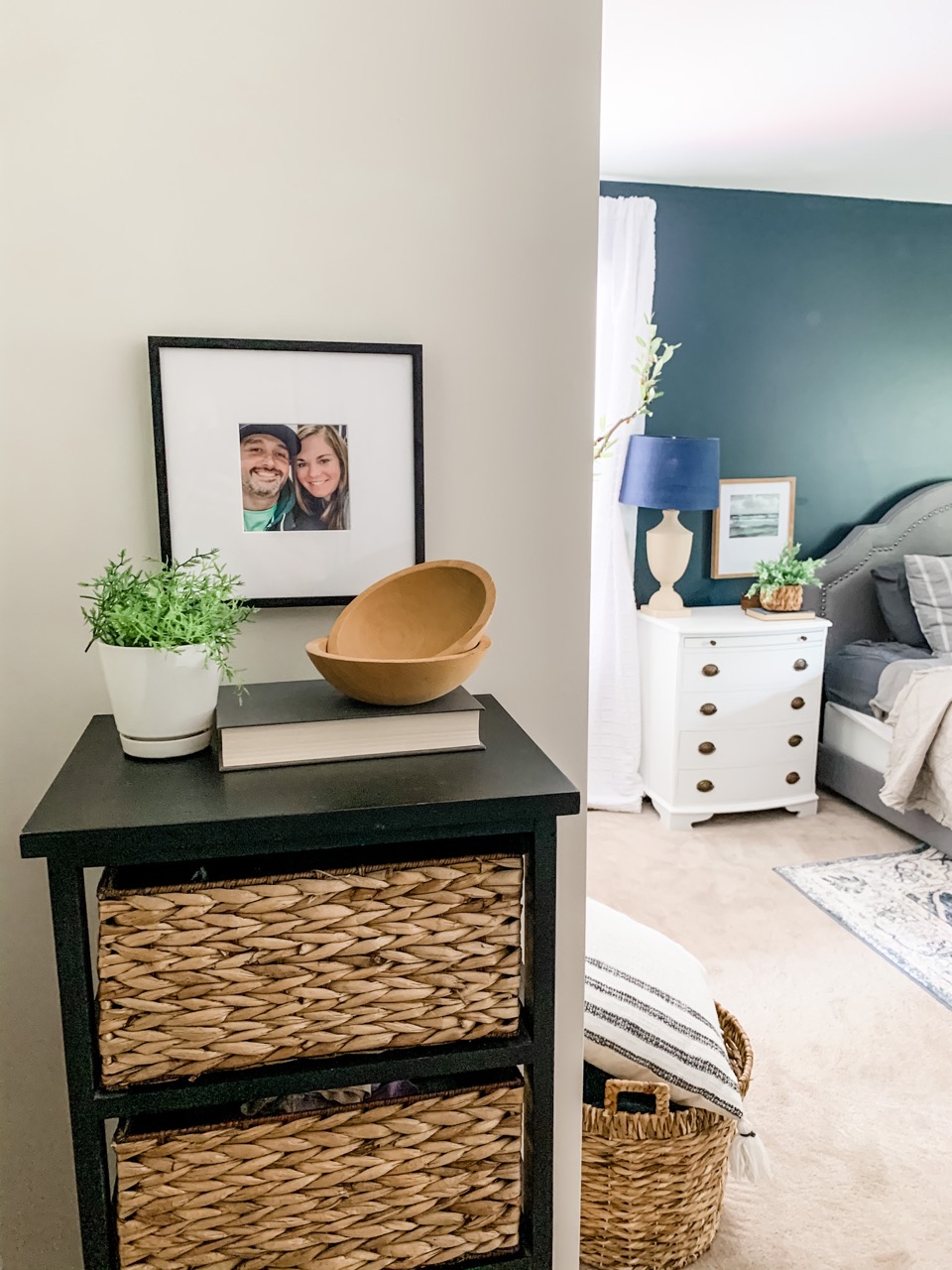 There's always one thing we say on our Learning Center and that's to always do what you think will look best in your home. There are no real rules when it comes to home decor, so whether you want to do a different decor style in each room or follow a decor style to the T, it's all up to you. Our only suggestion is to add your own personal touch to things. You wouldn't want to copy someone's home exactly (or maybe you do, as we said, do whatever you like!) so try to add your own personal touch to things. This could include photos, as we just talked about, scented candles, important family heirlooms, or even just your kid's artwork! All of these things can take your home to the next level and make it even more personal.
9. Let It Grow, Over Time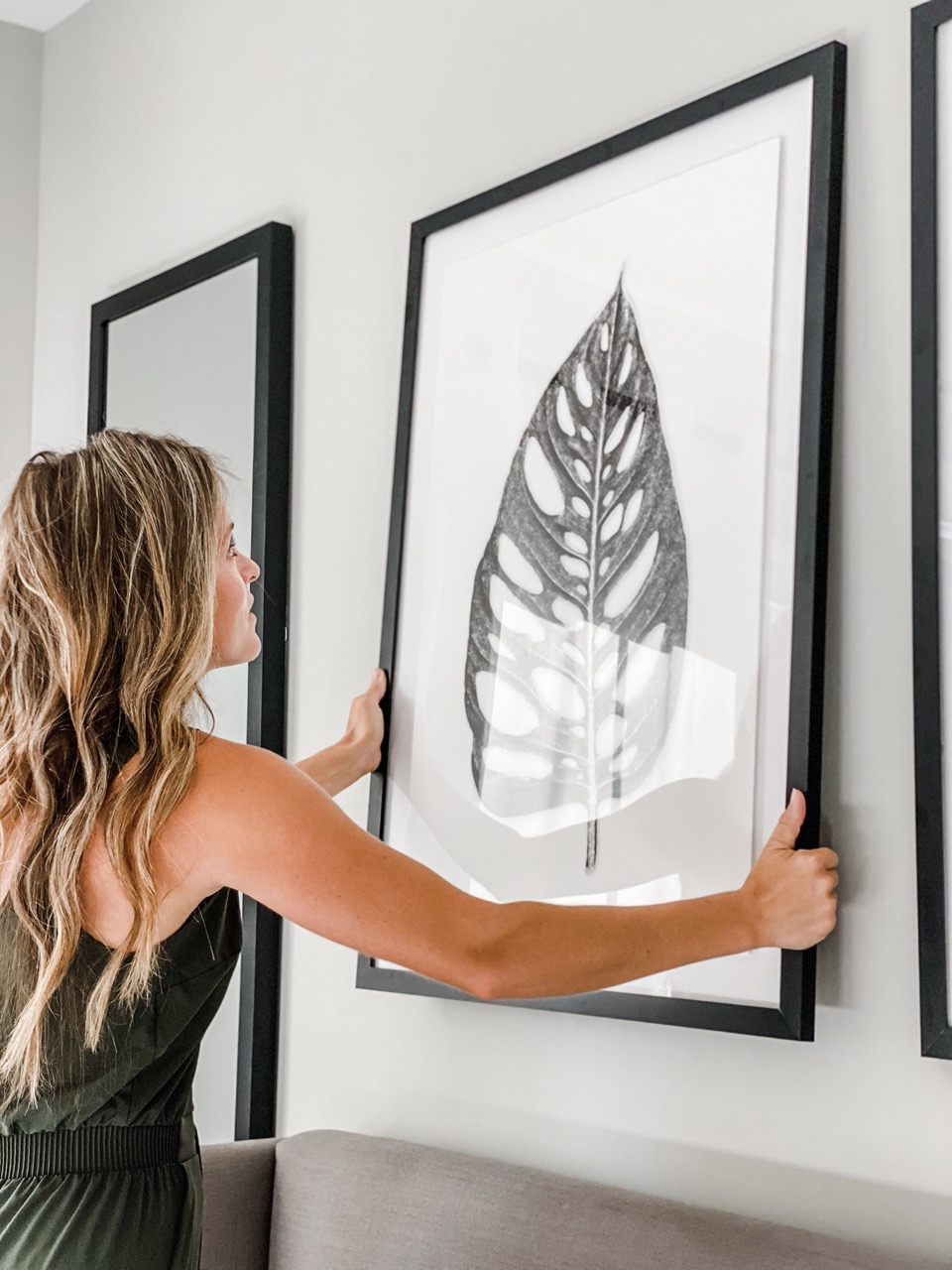 Last, but certainly not least is to let the rest of your decor grow over time, after adding in your essentials. Especially with your smaller decor pieces, you can switch these up according to the season, holiday, or even just your mood or interests at the time. Don't be afraid to start your gallery wall now and add to it over time. Get the foundation of it started now, such as the picture frames, and eventually add more as your family, interests, or the like grows.
After you set up all the big pieces in your space, as we mentioned above, the rest will start to fall into place. You may notice that it's a little bare by your window, so consider adding a potted plant. Your bathroom may be stocked with all the necessities like hand towels, bath towels, and toilet paper, but does it feel like an at-home spa? Consider adding a few extra pieces to complete that.
Final Thoughts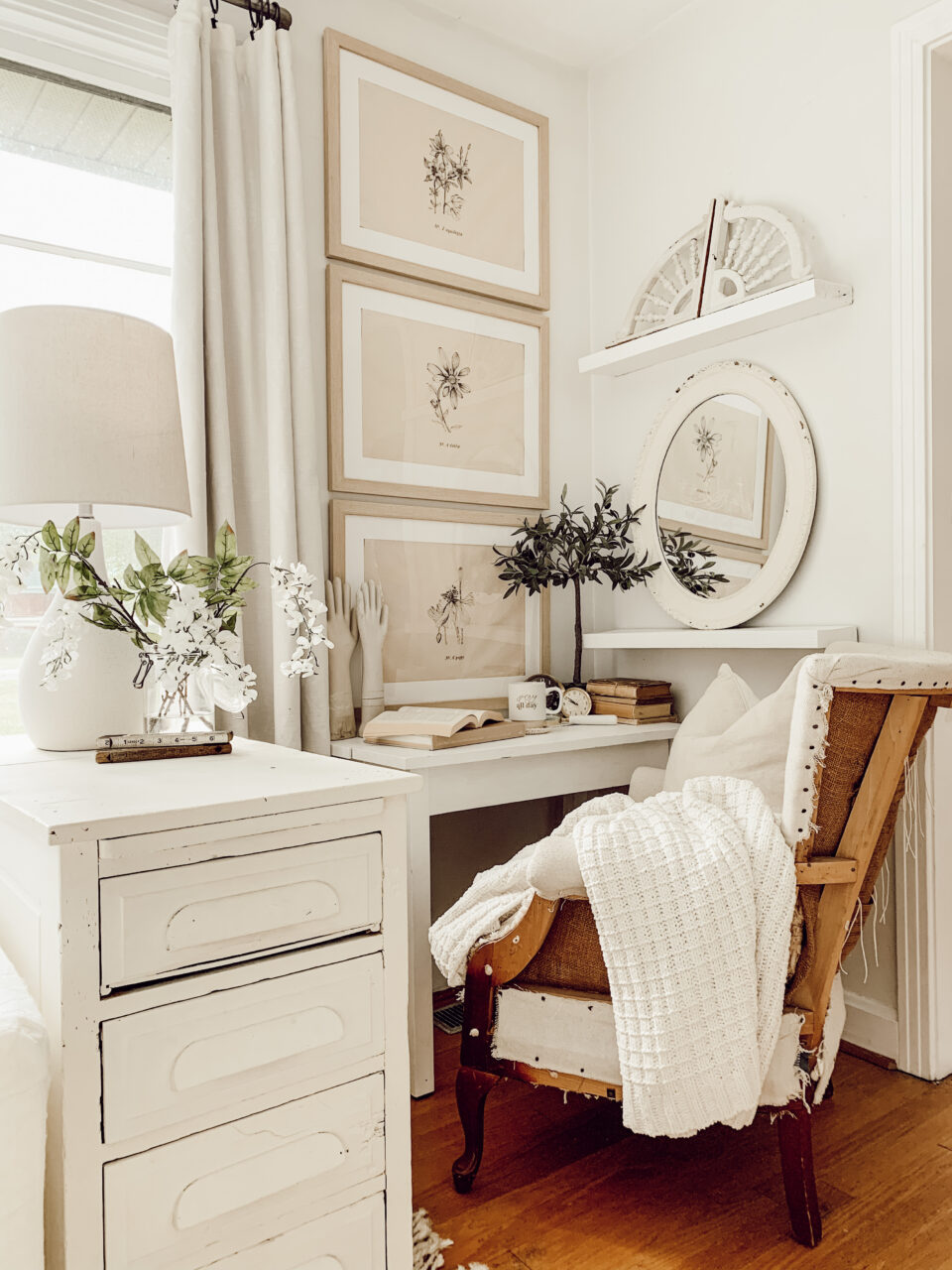 Home decor is ever-changing and evolving and it's a lot to keep up with. That's why we are always sharing the latest trends on our Learning Center for you to keep up with. While decorating your first home may sound like a lot of work, it also is a lot of fun! So as we always say, just have fun with it and do whatever makes you happy, even if that means breaking the rules a little bit.
Once you have completed your decor, be sure to share photos with us on Instagram so we can see what you came up with for your space! We always love to see how creative our customers are.