Decorating a room can be a fun task — especially if you have all these ideas for your space. However, it can be tricky to style the corners of your room. What can you add that will add to your room without feeling forced or cluttered? You may even be tempted to just leave it empty because you don't know what to do with it. Well, you're in luck! Today we are sharing some awesome tips on how to style that corner in your room without messing up the rest of your decor. So let's get right into it!
1. Add a Plant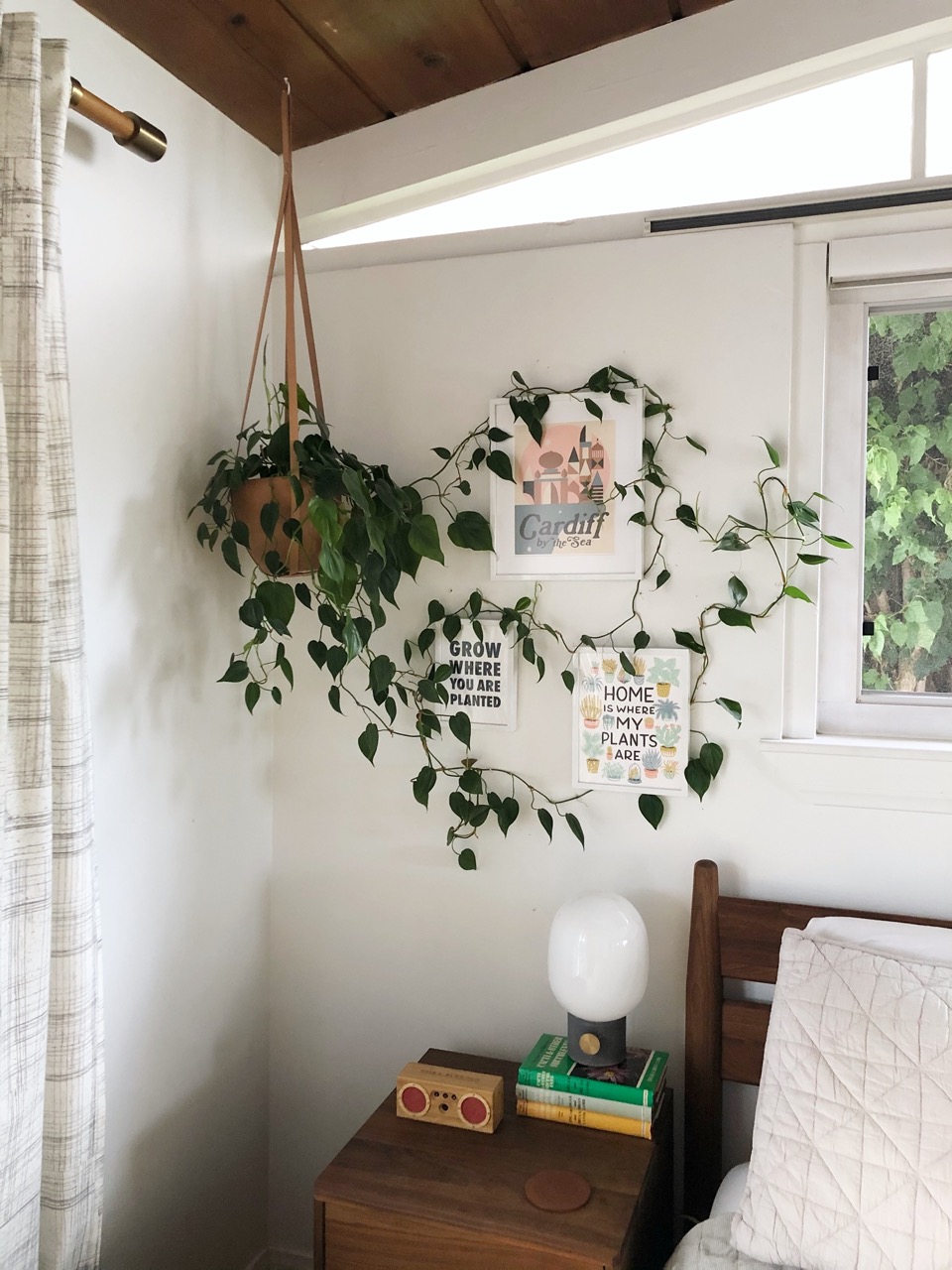 We're big fans of adding some greenery to any room, and if you are too, then here you go! You can't go wrong with adding some plants to the corner of your room. Not only do plants have many health benefits such as reducing pollutants and dust, keeping your room cool, and reducing carbon dioxide, they also just add a nice touch to your decor.
Whether you want to decorate your corner with a new floor plant that stands tall or add a hanging plant to your ceiling, plants are a great way to bring new life (literally) to an empty corner. Just be sure that you are filling the space with the correct plants. If it's a plant that requires tons of sunlight to grow, the dark corner near no windows is probably not the right place.
2. Add a Chair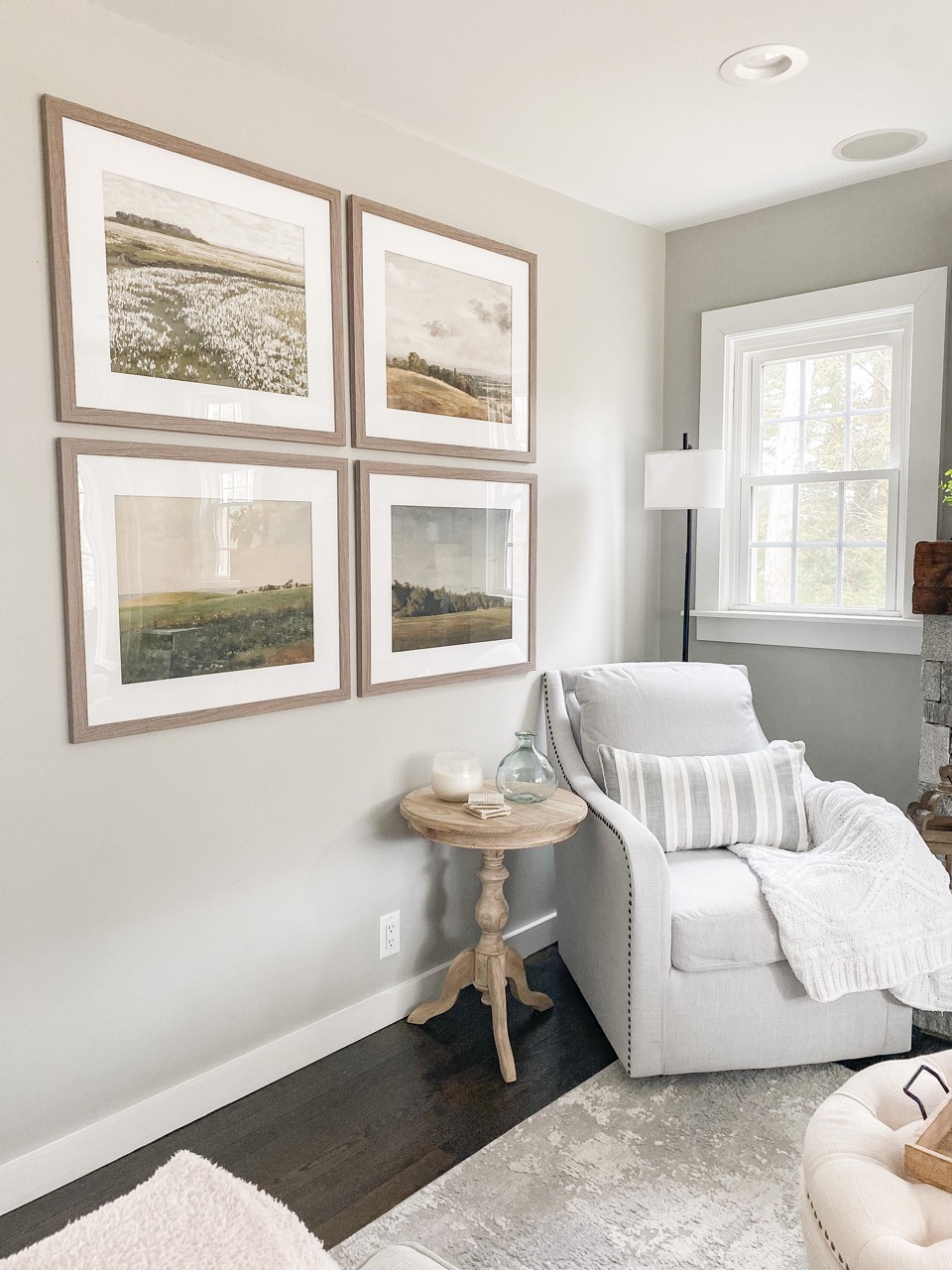 We all need a designated place in our house that we can go to and relax, unwind, enjoy a good book, or just enjoy the view outside. By adding a chair you can make that corner feel more welcoming and give it a purpose. Sometimes we feel inclined to leave a corner empty because we are unsure of what to do with it. By simply adding a chair at an angle, you can pull all of your decor pieces together. Just make sure it's cozy enough so that you don't just use it as storage for clothes you don't feel like folding just yet (don't worry we're all guilty of it! 😉)
It doesn't just have to be a chair however, you can add a bench to share the space with a friend or family member, or if you have large windows, why not build a window seat? Your furry friend might even enjoy that space for their afternoon snooze!
3. Add a Mirror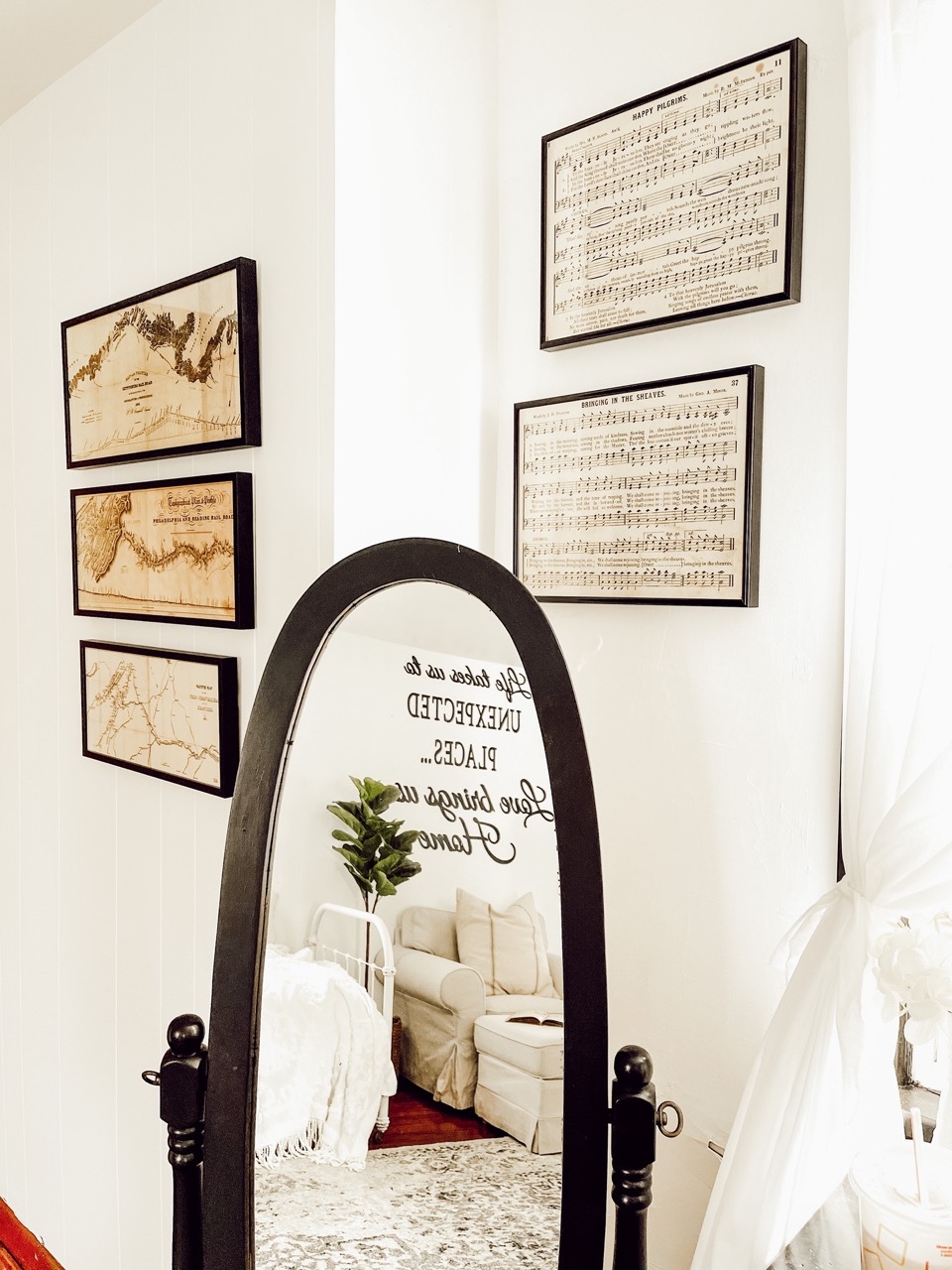 If you have a small space, adding a mirror can instantly trick the eye into making the room appear bigger. They can expand your walls, break up any clutter or congestion, and boost the light in your room, which can make this the perfect selfie corner! Add a tall vase filled with pampas grass, a standing plant, as we mentioned before, or even some tall candles in front of your mirror to really elevate this selfie corner!
4. Add a Desk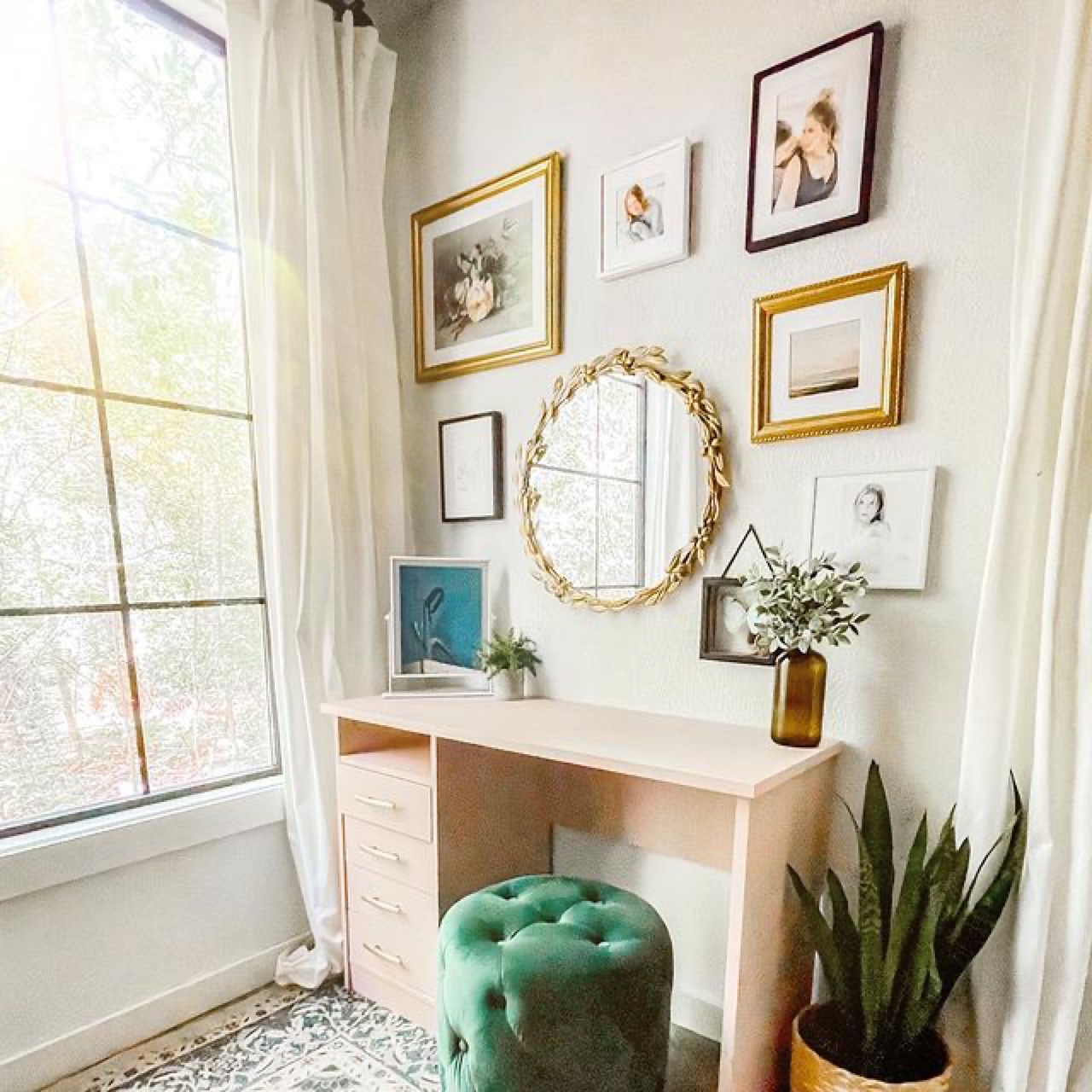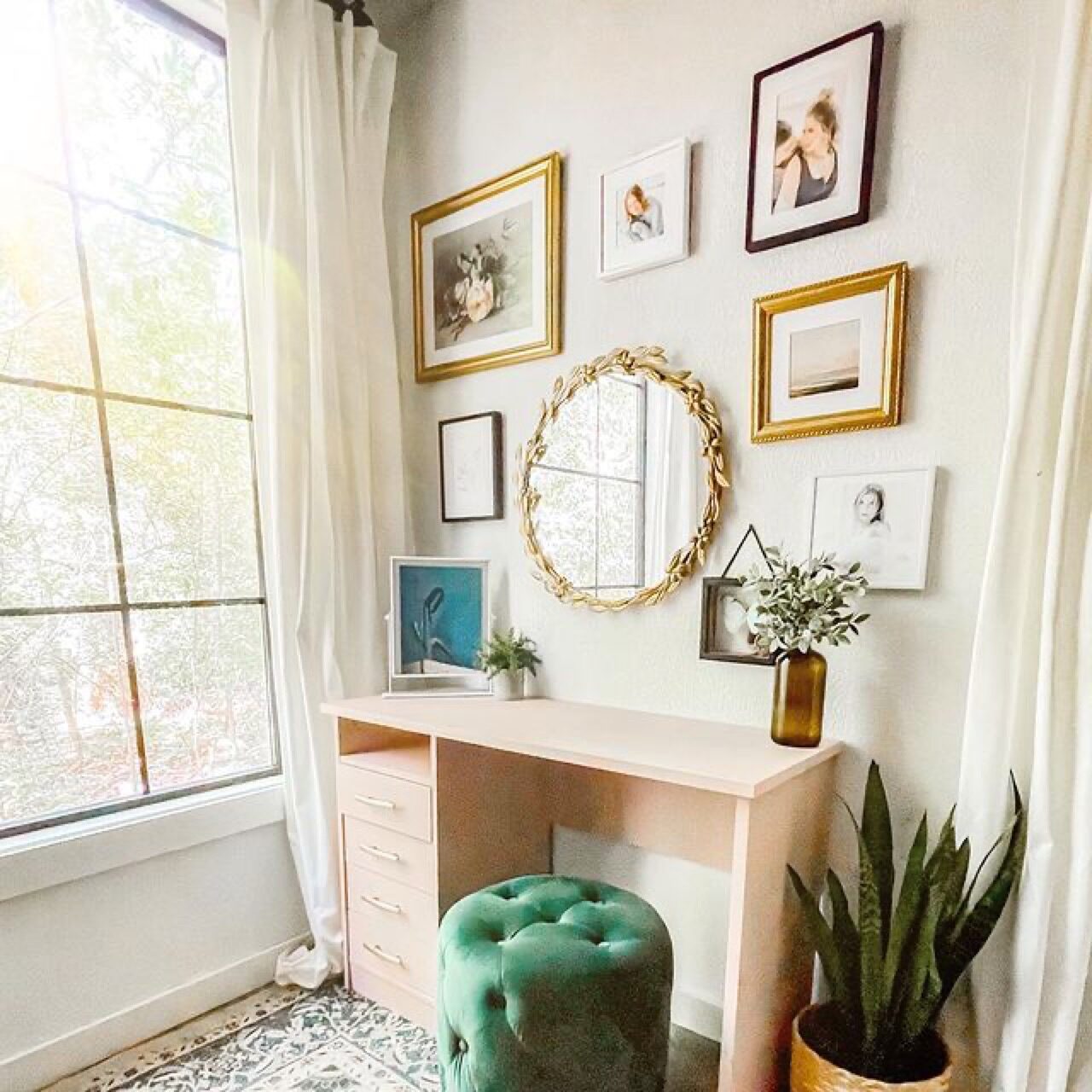 Another way to transform the corner of your room and make it useful is to add a desk. A corner desk would be perfect to make sure that you are using up all of the space. Whether it's your desk for work, your kid's desk for homework, a makeup vanity, or a gaming desk, quickly transform your boring corner into something exciting!
Corner desks are also great for saving space because they fit neatly in the corner and can be tucked away from the rest of your things — that way your bedroom won't always feel like your office while you're not working!
5. Add Art
Whether an accent wall, a large picture frame, a tapestry, or an entire gallery, art of all kinds can really spice up any corner of your room.
Pictures can take any space in your home from wow to WOW instantly, so why not create a mini-museum in the corner of your room? You can add some family photos, travel photos, or even some of your favorite art pieces. You could also consider hanging one large frame. Here at Frame It Easy, we can frame art plus matting up to 42″ x 42″ in our wood frames styles and up to 42″ x 62″ for metal frame styles.
Accent walls are another great backdrop idea that can transform your space without making any major commitments or changes. Instead of painting your entire room one color, why not just paint your corner or add some wallpaper?
6. Hang Some Shelves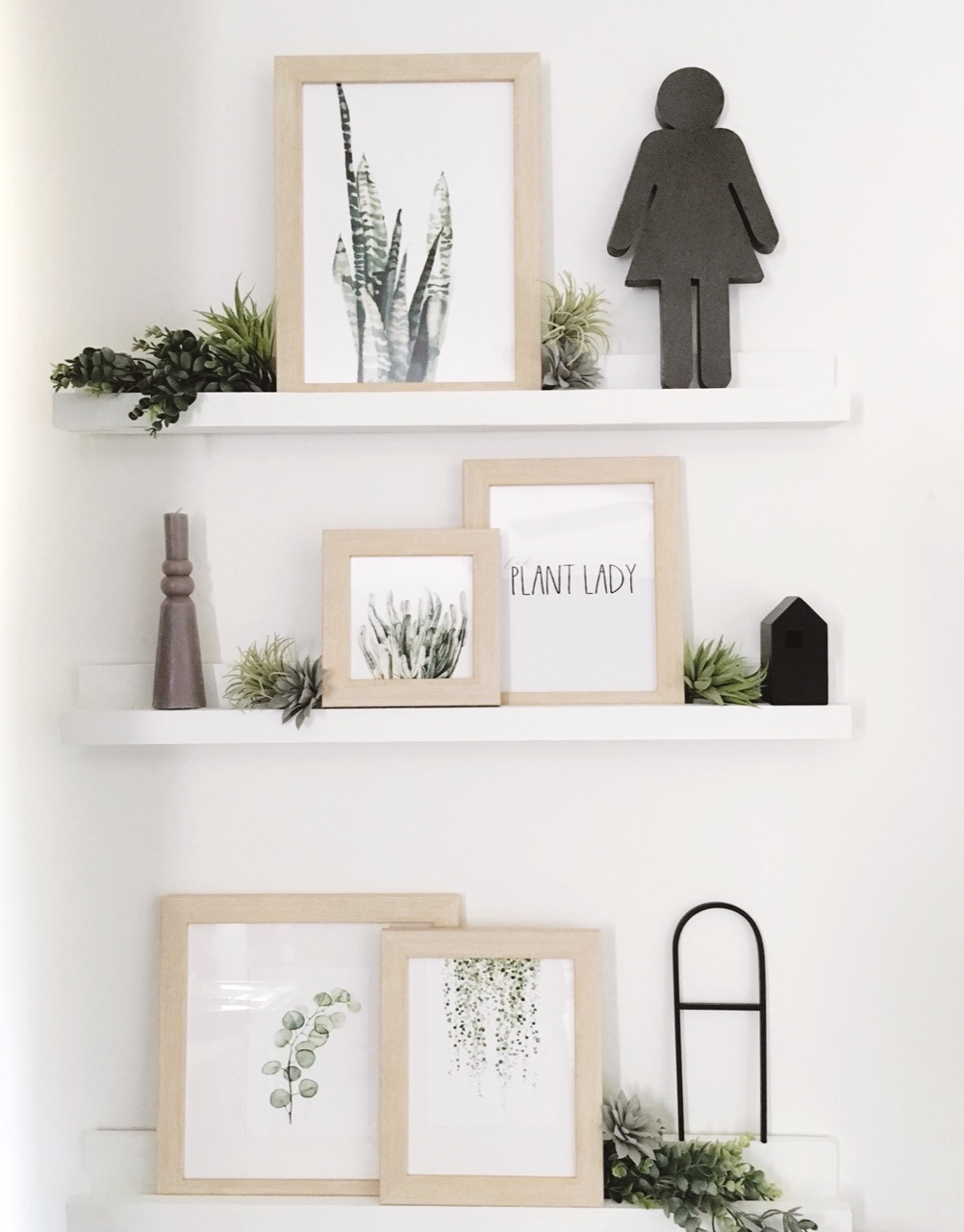 Shelves are great for any part of your room because they save space, are an easy way to decorate, and are so versatile. We especially love them for the corner of your room because they can elevate that awkward space in your room and can draw attention.
Shelves are great for decor items because you can switch them up depending on the season, holiday, or even just your mood. There are many different styles of shelves you can add to the corner of your room. Floating shelves, standing shelf racks, hanging shelves, and the like. It all depends on what you plan to use your shelves for.
7. Add a Blanket Ladder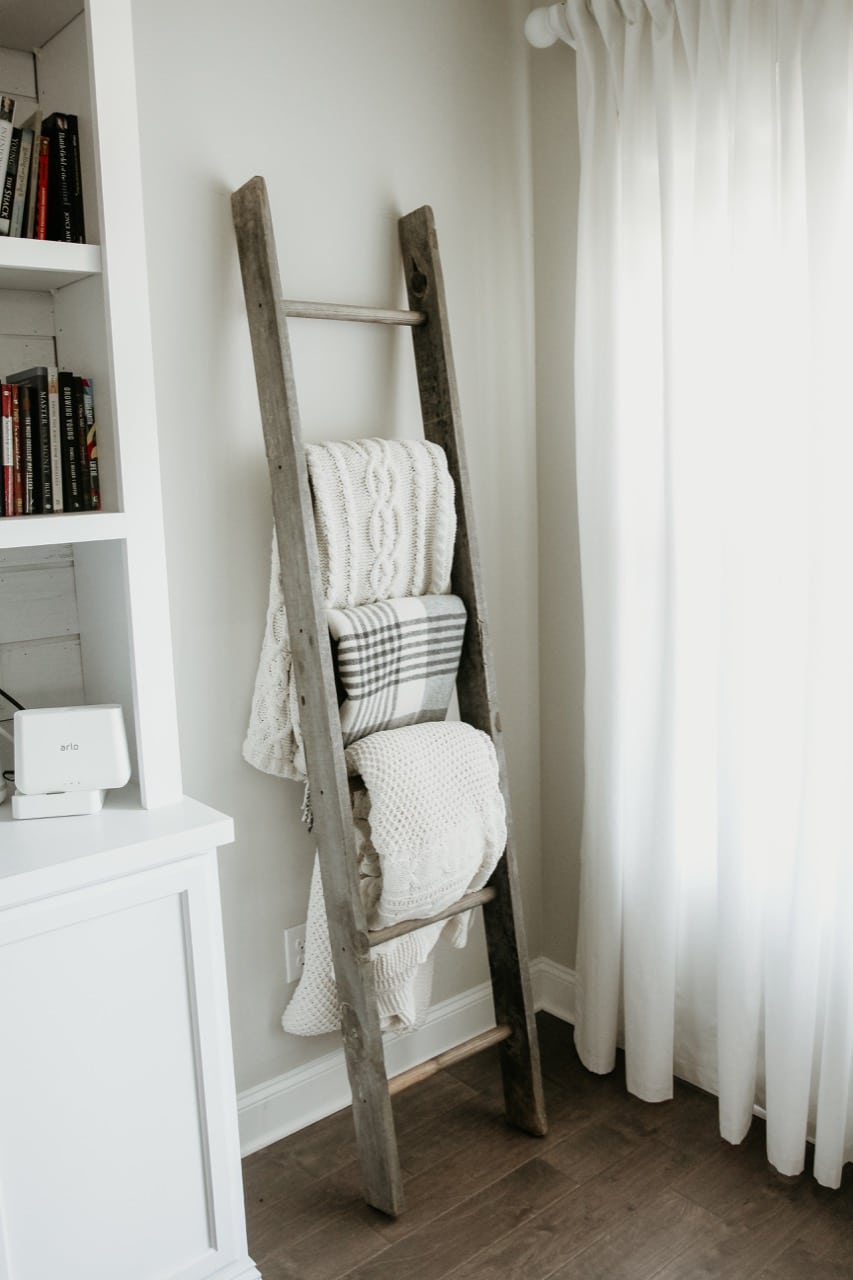 Are you someone that has too many blankets in your house and can't seem to stop buying them? We don't blame you! The perfect way to store (and style) your extra blankets is with a blanket ladder! Lean it up in the corner of your room, add a basket for extra throws, pillows, or your slippers, and a table to add other little decor pieces, such as a plant, a stack of books or magazines, or candles, and dress the space up even more!
8. Add Some Light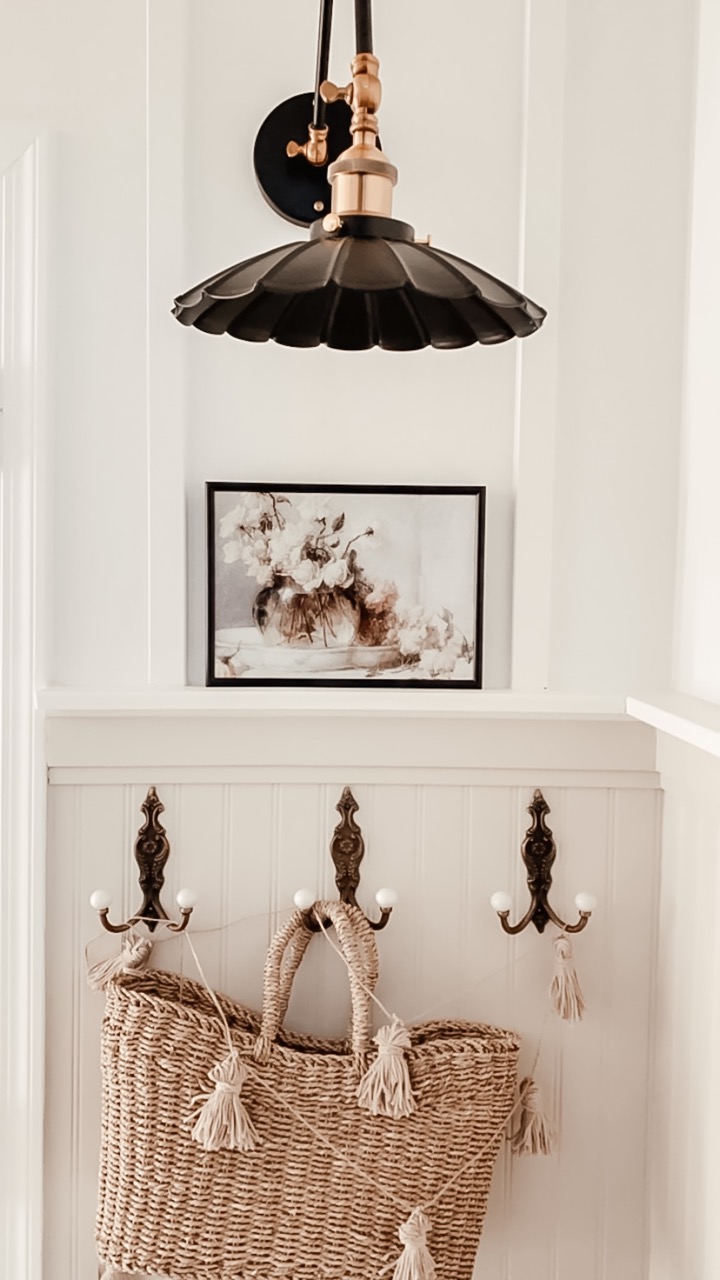 There is no better way to brighten up a space than to add lighting (literally!). Lighting is an essential part of any room. If you have large windows near the corner you are styling, you're already at an advantage. However, if you don't, that's okay too! There are still plenty of ways to bring in the light!
If you took our suggestion from above about adding a chair into the corner of your room, you'll also want to add a light. You can add a tall floor lamp, a stylish table lamp, or hang something from the ceiling above in order to save more floor space. Just be sure that whatever lighting you choose, will work for all different hours of the day. Sure, it may be enough for the middle of the day, but will you be able to properly read your book at nighttime? Make sure that the angle at which you are placing your light, as well as the brightness of the bulb, works for all hours of the day!
9. Add a Bookshelf
Bookshelves are great for displaying books (of course) little knickknacks, plants, picture frames, and the like. Bookshelves can come in a variety of styles, shapes, and designs, so you are bound to find one that will be perfect for your space. If you're handy, why not build the bookshelf right into the wall on both sides to create a symmetrical design in your corner.
From there, consider what you will display on your bookshelf. Will it be your own at-home library? Will it be a place to display some random trinkets that you've collected over the years? Will your bookshelf have a theme? Decorating and styling a bookshelf may seem like a daunting task because there is so much room, but once you narrow it down to what you really want to display, you'll have a much better idea of how to handle it!
10. Create a Bar or Coffee Cart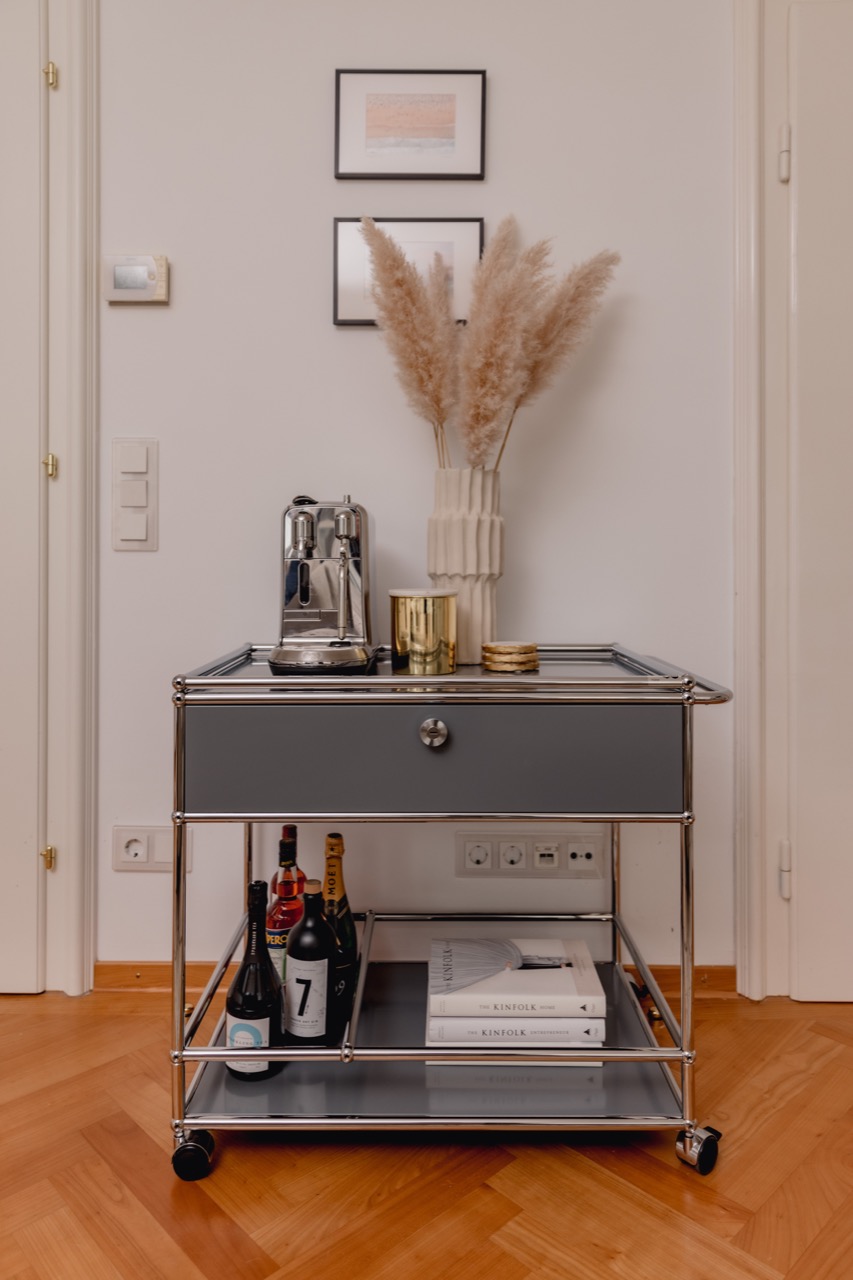 Now of course you can fill the bar cart with the essentials of every bar, such as alcohol (if you're 21 years or older!), glassware, and mixers, but it can also hold a million different items. Consider adding smaller frames, using our EaselMate™, flowers, candles, and the like. Bar carts not only give you a place to store all of your bottles and glassware, but it also offers a fun and stylish way to display all of them as well. Plus, if you get one on wheels, it offers mobility too!
Another option is to create a coffee or tea cart instead. It's the same idea, a way to store all of your items such as coffee grounds, liners, tea bags, flavor shots, straws, and mugs, while also offering a fun way to display them, and easy access for you or your guests.
There are many different sizes, styles, and colors to choose from for bar carts, and while they can be quite expensive, you could always refurbish an old one and match it to your current decor! Who knows, it could be a fun spring project.
FInal Thoughts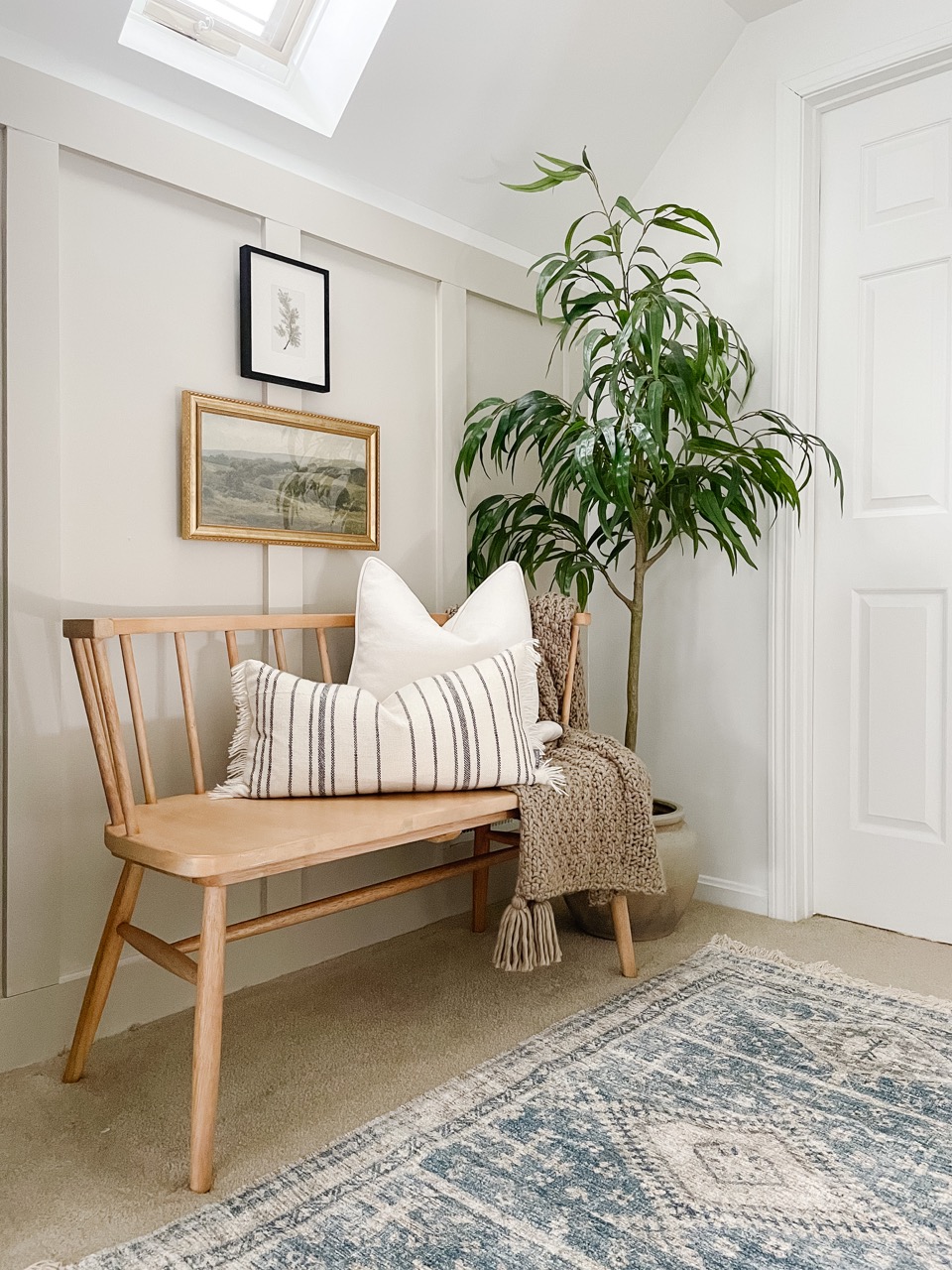 There are endless options when it comes to decorating the corner of your room. We understand that you may be tempted to leave the corner of your room empty because it seems like a daunting task to style it. However, there are plenty of options for things to add to your corner to spice things up and create an eye-catching display. Just remember our number one rule when it comes to decorating your home — there are no rules! Do whatever you think feels right, as long as you are happy with it, that's all that really matters.
Once you're finished decorating your corner, be sure to share photos with us on social media or to our email and for your chance to be our next Featured Friend! Simply send your photos to creative@frameiteasy.com with the subject "Featured Friends" and why you love Frame It Easy!
This post first appeared as 10 Ways To Decorate An Empty Corner In Your Room on Frame It Easy - Learning Center for Custom Picture Framing.