Unless you're intending to place your frame on a table or countertop, you have certainly asked yourself — at least at some point in the process — are there any rules on how high to hang pictures?
There are a few guidelines to follow here, but, as always, we'll re-state our one main rule: do what you want! Take any advice here as just that, and if you like something better, then do that. That said, if you feel at a loss or just need some guidance to get on track, consider the following and you may find yourself back on course to a perfect home decor project!
Try Hanging It At Eye Level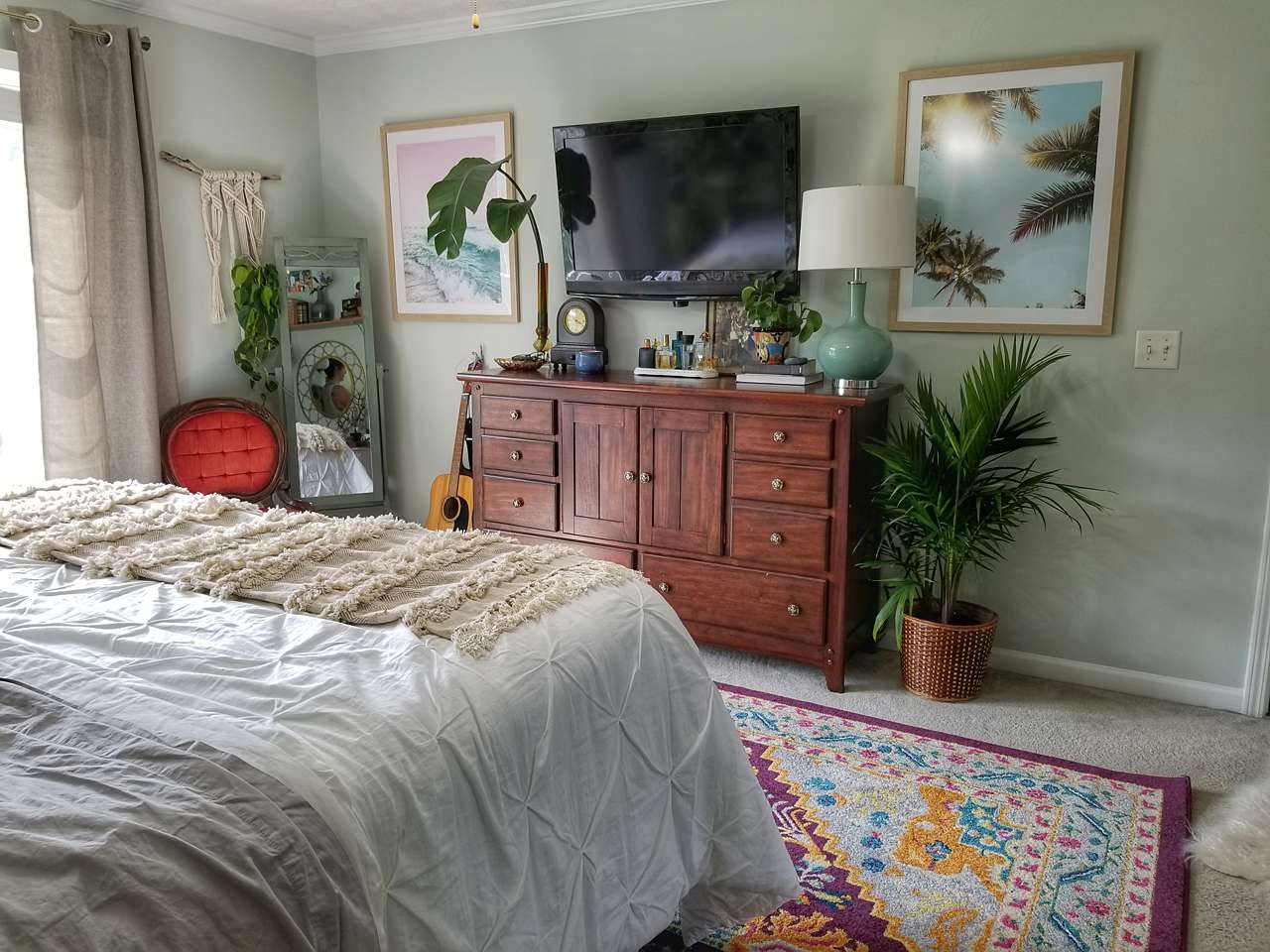 Hanging your artwork at eye level is the most basic suggestion to take into consideration. This method allows you to view it easily when standing while enabling an equally appealing perspective while seated too. If you're doing this for your own home, of course, that task will be easy.
The downside of this is that "eye-level" can mean slightly different things depending on your personal height. A good rule of thumb is to place the center of your art about 57 inches from the floor. That's the average human eye level and it's used as a guideline for most art galleries. So if you wanted to know what the professionals think, well, that's it!
Another source recommends the center be 60″- 65″ from the ground depending on the size of the art. The smaller the art is, they say, the higher you should hang it, and vice versa. This allows it to be viewed comfortably from various distances.
However, 57″- 65″ is a somewhat close margin, so if you're seeking just a loose guideline to follow, that should likely guide you to a beautiful framing destination. Just keep in mind, too, that the measurement is to the center of the art — not the bottom of the frame. If you use the base of your piece as a, well, baseline, these measurements won't work as well.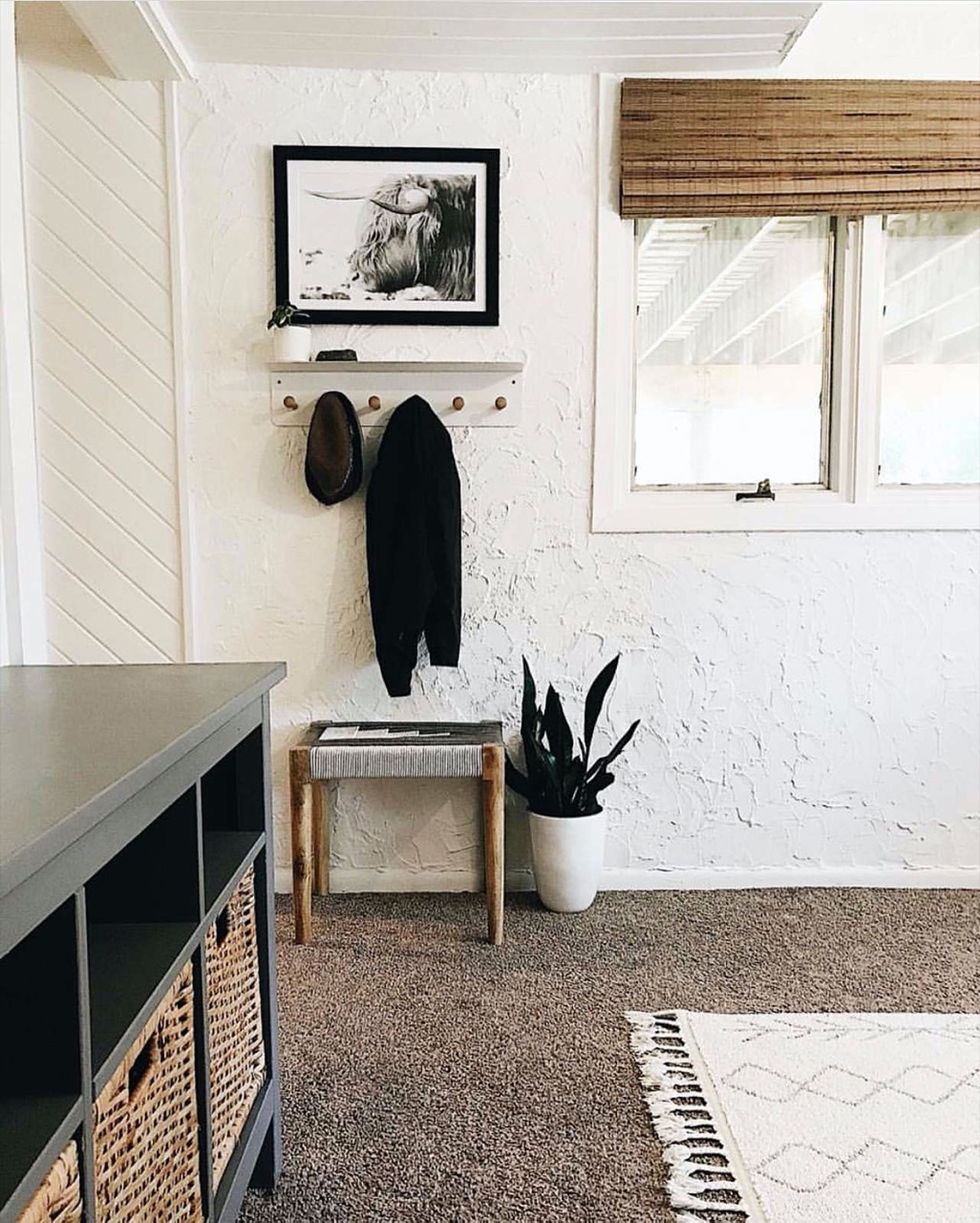 What Museums Usually Do To Hang Art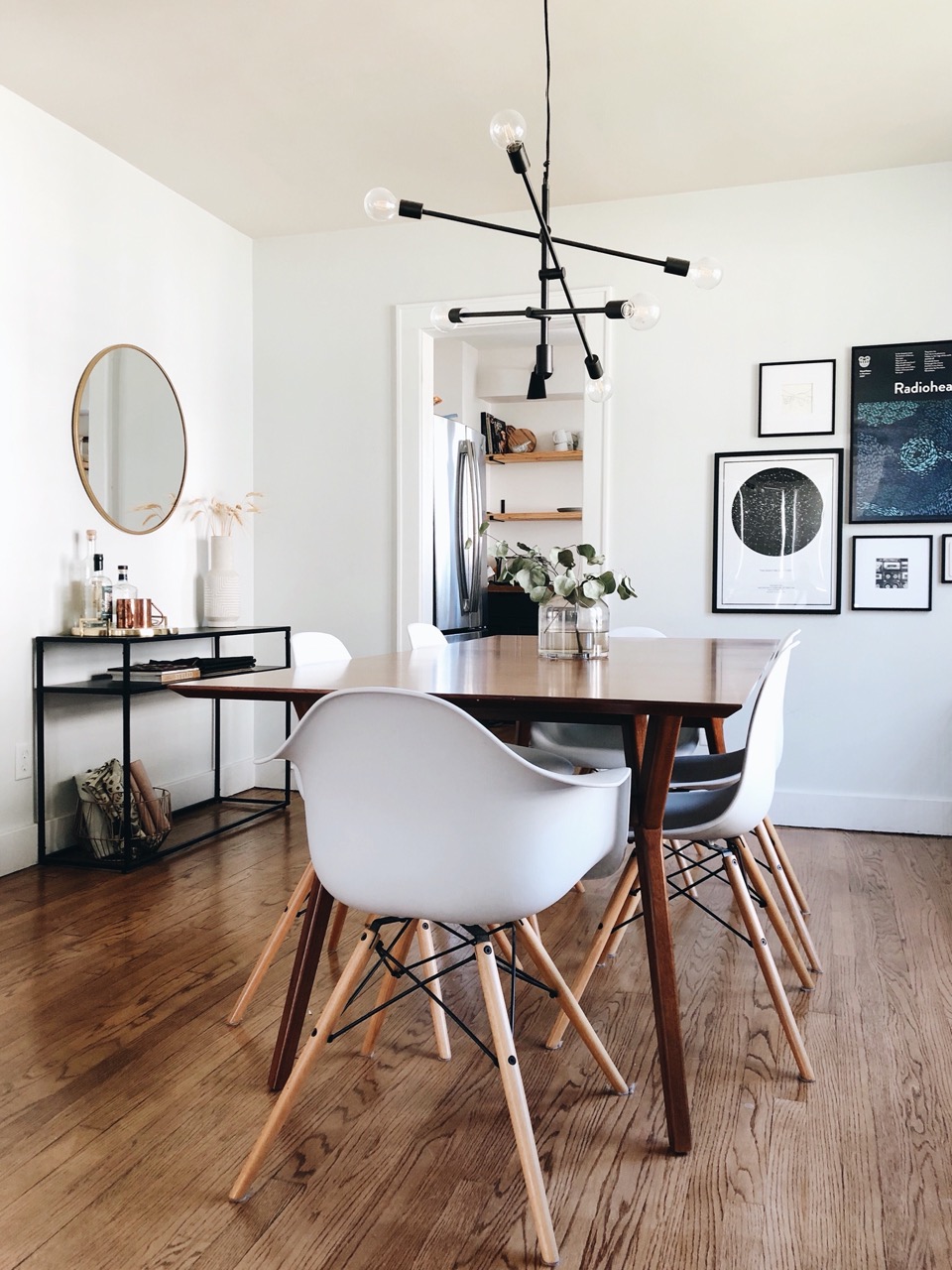 Now, what do you do if you are hanging more than one piece? Perhaps you are doing a gallery wall or a large display? This whole activity of decorating your walls is addicting, isn't it?! If this is the case, we have you covered. The rules are basically the same, but there are some wrinkles, given that you are working with multiple frames and not just one.
For instance, the 57″ rule, in this case, doesn't apply to the center of one frame anymore, but to the center of the overall grouping. This ensures that the eye is not overly focused on one thing and results in everything feeling more evenly distributed — with nothing bearing too much or too little visual weight.
In addition, keep the spacing consistent; measure to make sure you have even spacing between each frame. It's especially important when you are hanging several frames of equal size. When hanging artwork of varying sizes and shapes it is also helpful in creating a cohesive look. That kind of uniformity — despite the different quirks and characteristics of the individual art and frames –- helps create an impressive display.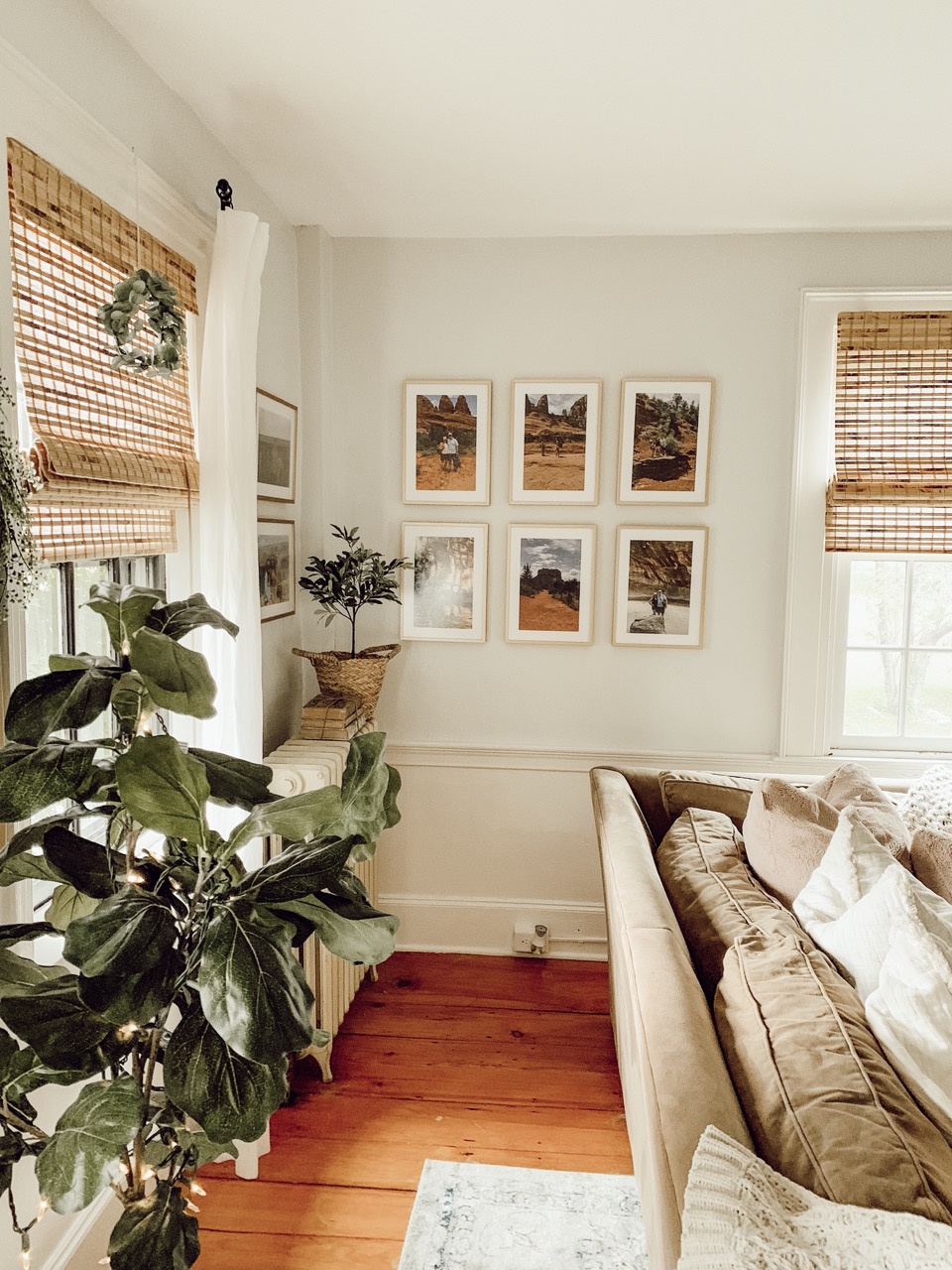 What About Hanging Art Over Furniture?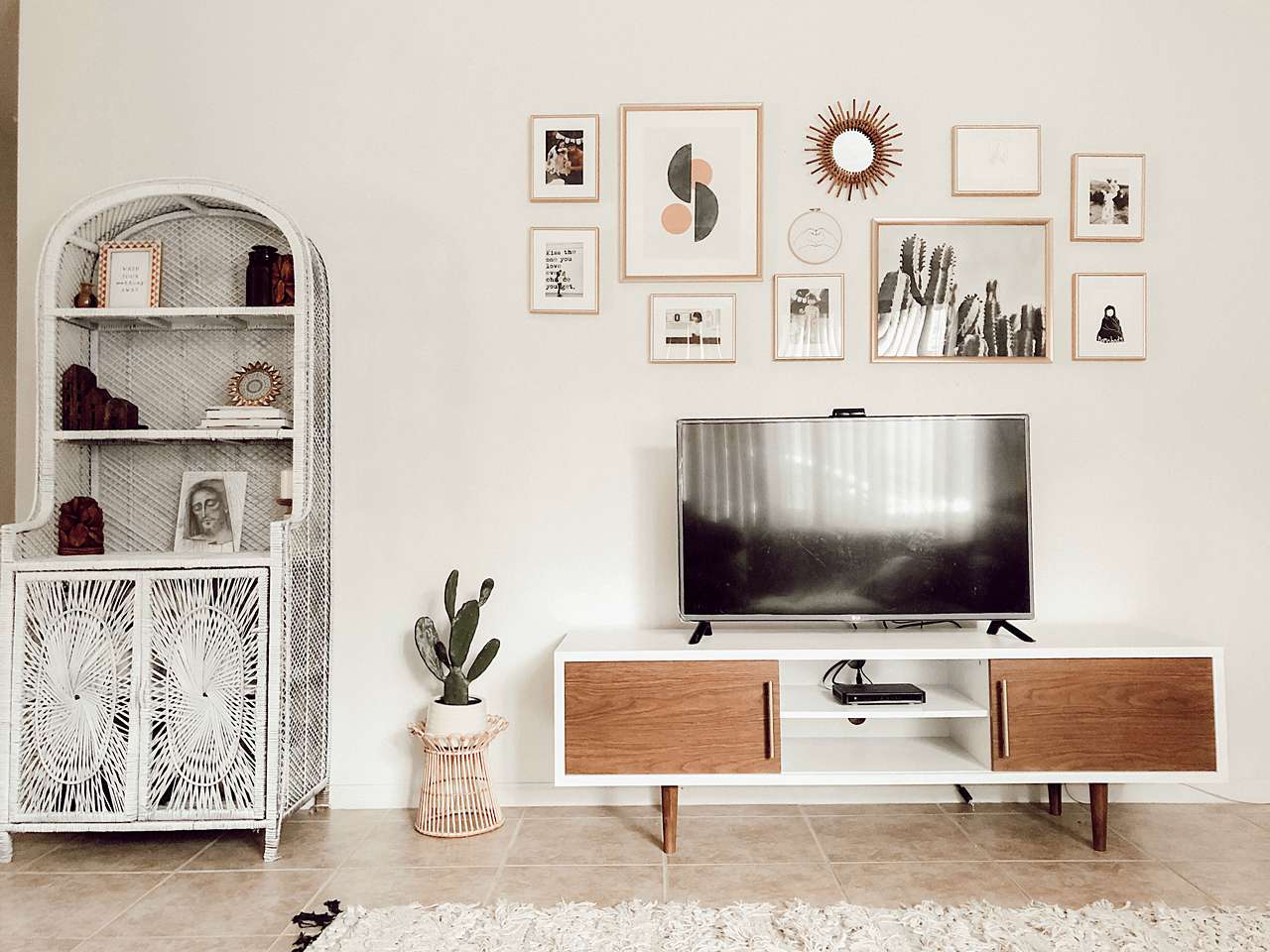 Sometimes, frames just look really good over a furniture piece in your home, and you might be wondering if the 57″- 65″ rule still applies for such an occasion. Well, it doesn't. There is, instead, a different guideline to take into consideration, and it's simple: Just make sure that the piece of art is about half a foot to a foot (6″ – 12″) above the piece of furniture.
Of course, you can mix and match this as you see fit. If you want to hang a small gallery above a sofa, make the gallery 6″-12″ above that, but don't forget to evenly space each frame out! Of course, putting your own spin on things is all the fun in this, so experiment with the layout before you start putting nails in the wall!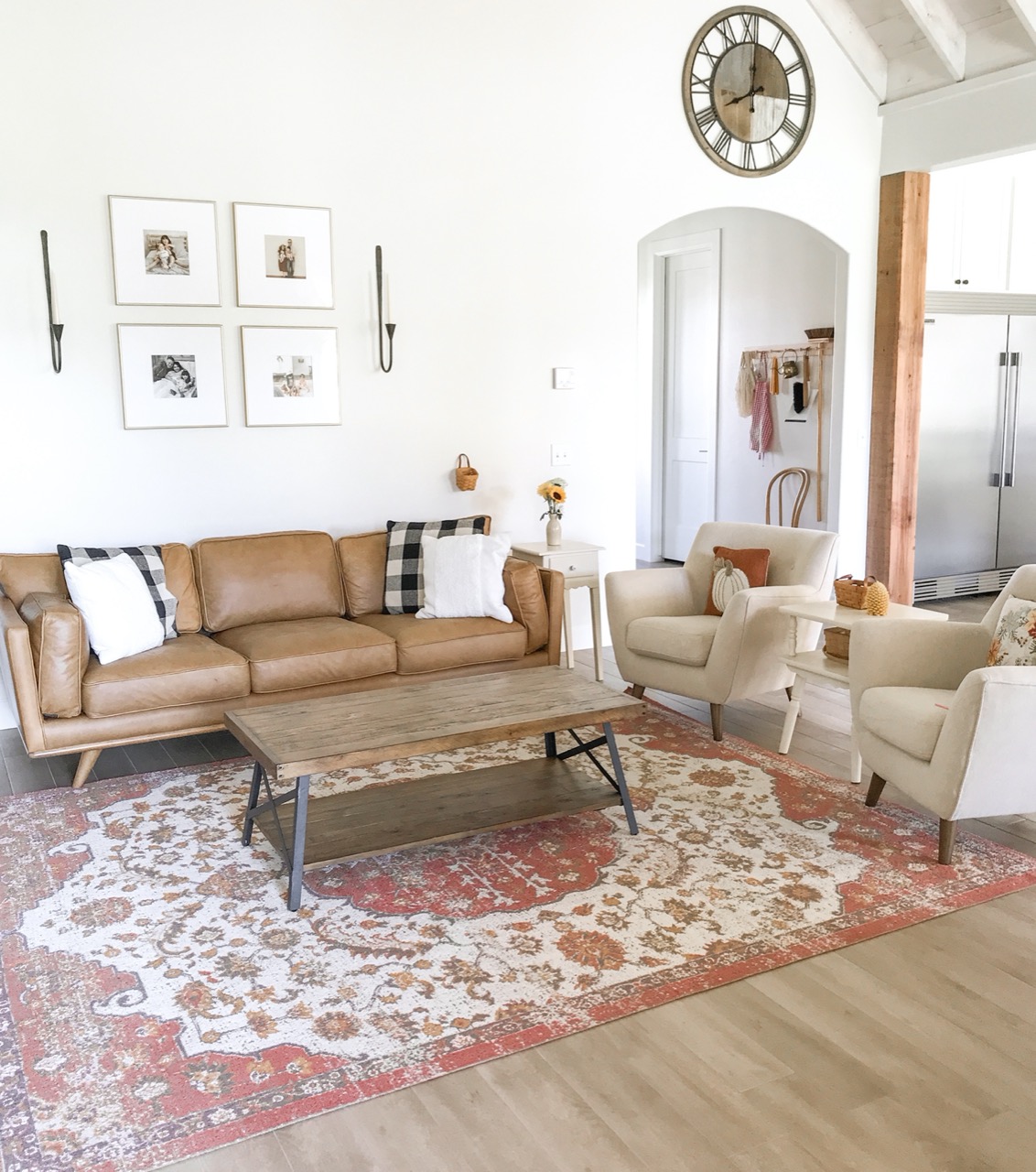 Sending Your Home Decor To Great Heights
While the answer is never quite as simple as "just do this," we hope that the above recommendations sent you on the right path. Maybe you even found your own little unwritten rule, which is great!
As we always say, do what you feel is best for your project and appeals to you. Just remember that sweet range of 57″- 65″ for free-standing art and 6"-12" above furniture and you won't be led too far astray on your path to better-decorated walls.
And, as always, let us know if you just finished a great project, as we always love to see what you made with our frames.