When you choose to frame something, it's probably because it is important to you. So of course, you want to give it the grand display that it deserves. Vintage-style picture frames are just another way to give your photos an extra special look. Just because it's old fashion, doesn't mean it will ever go out of style.
Here at Frame It Easy, we love to give you lots of options while you make your frame design choices. We have metal and wood frames in several different styles and colors as well as tons of color alternatives for matboards. And our motto is there are no real rules in custom framing…if you like it, we like it! But because we want to be sure you're at least aware of all your options, we like to highlight our frame styles once in a while for your consideration.
So, we'd like to call your attention to one of our favorites, the Granby frame, an ornate wood frame that exudes antique-looking richness while still having a modern vibe. It has a flat profile face that is 1 ⅜" wide and is made from North American hardwood (made in the USA, of course.) It comes in both silver and gold and is the perfect decorative accessory for just about any artwork, photograph, or other pieces you may want to frame.
First, let's go over some history of ornate, vintage-style picture frames and then share some ideas of what would look best in this frame style. Who knows, it may just inspire your next framing project!
History First: What Are Gilded Frames?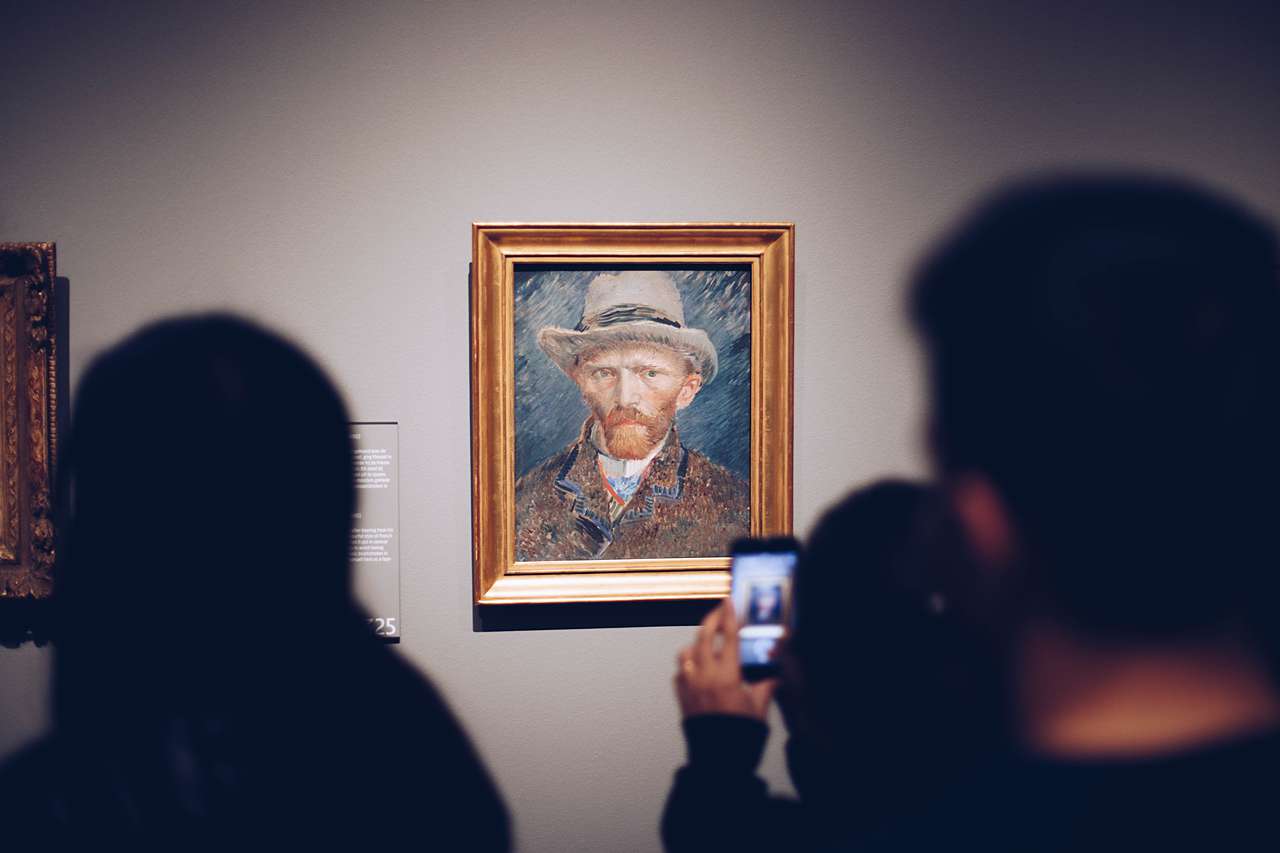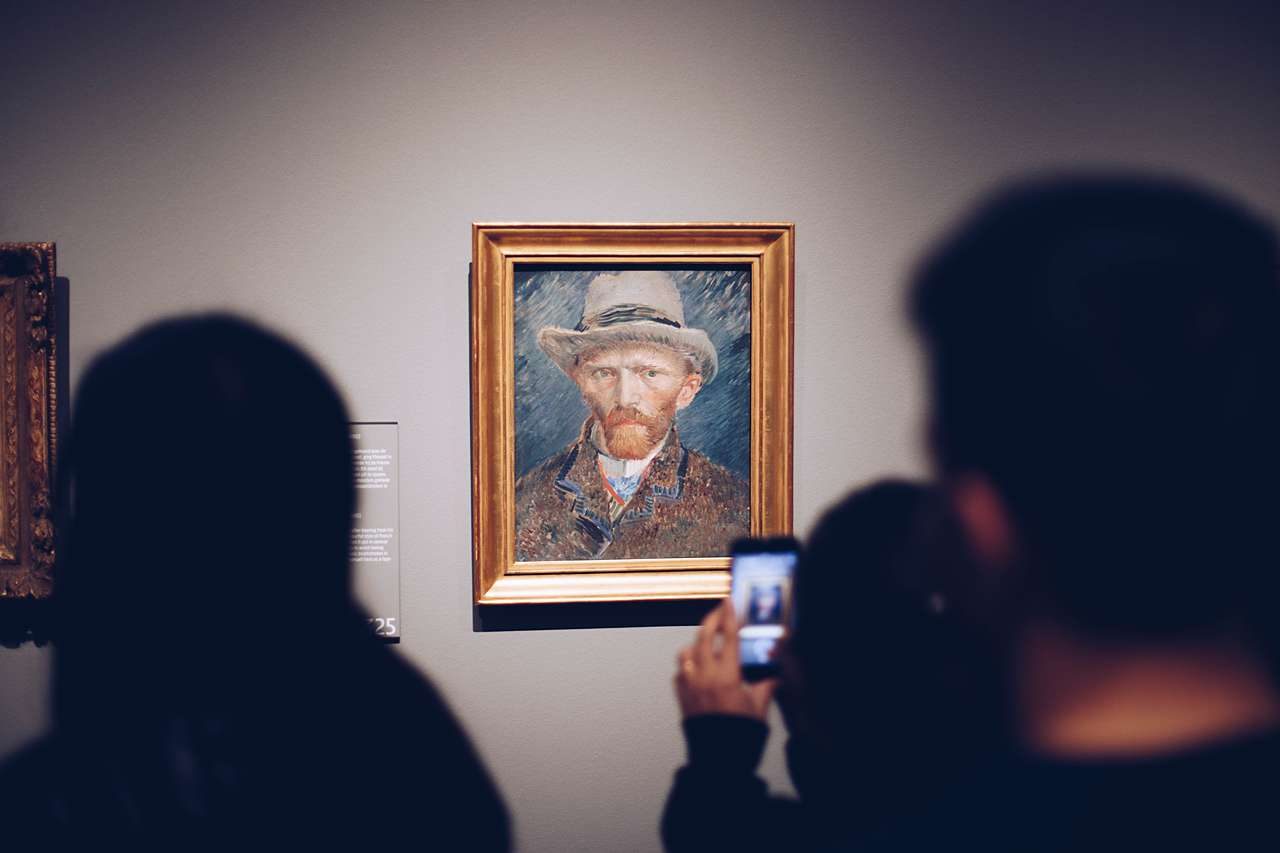 Traditionally, "gilded" refers to a type of frame that has gold or silver leaf on top of it, creating a fancy, ornate look. Once the leafing is placed on top, it's smoothed over to create the illusion of one consistent metallic coating.
In old times, they used actual pieces of gold to achieve this. Fortunately, in the 21st century, there are affordable ways to recreate the look without the added expense, most of which involve gold or silver-colored imitation material.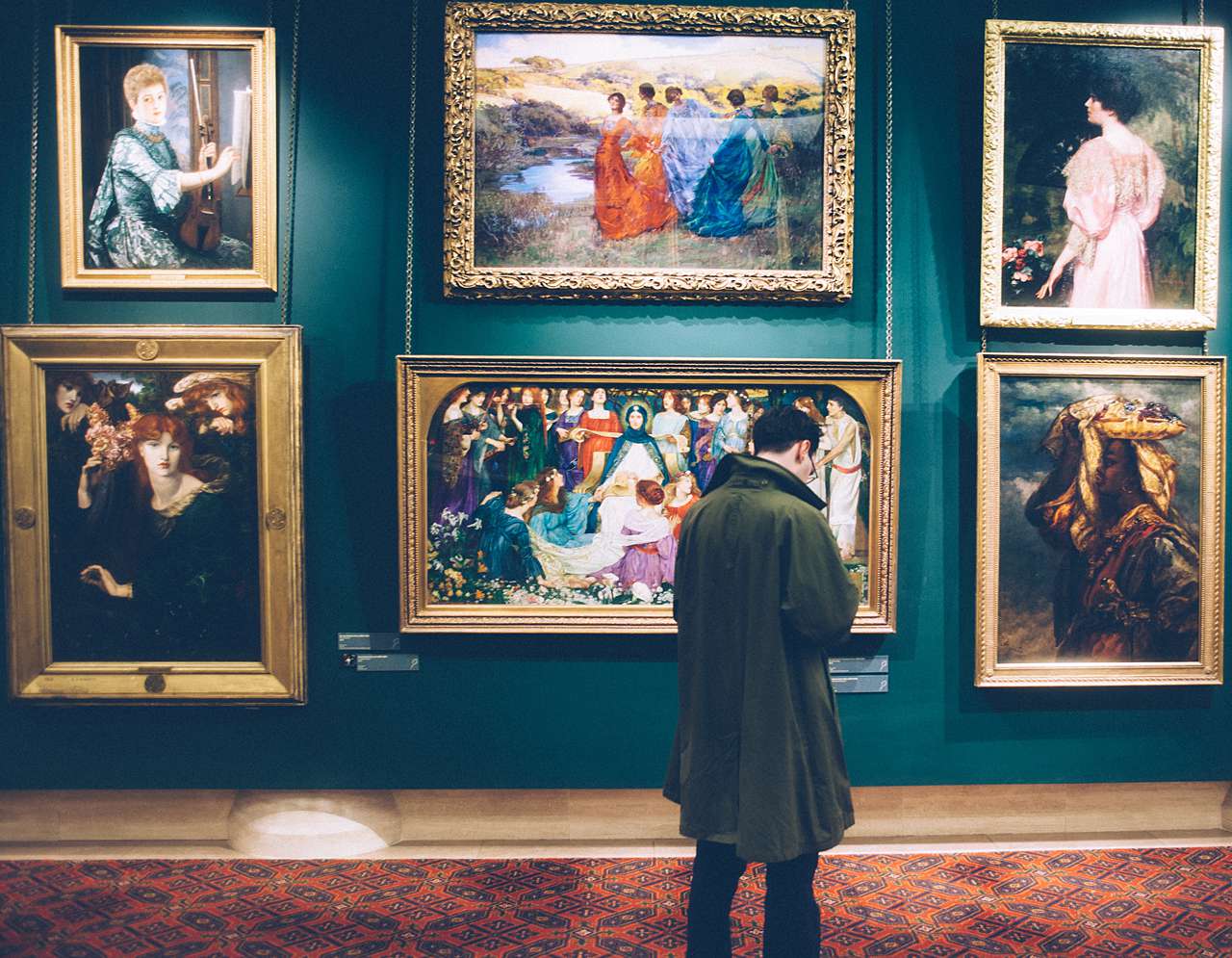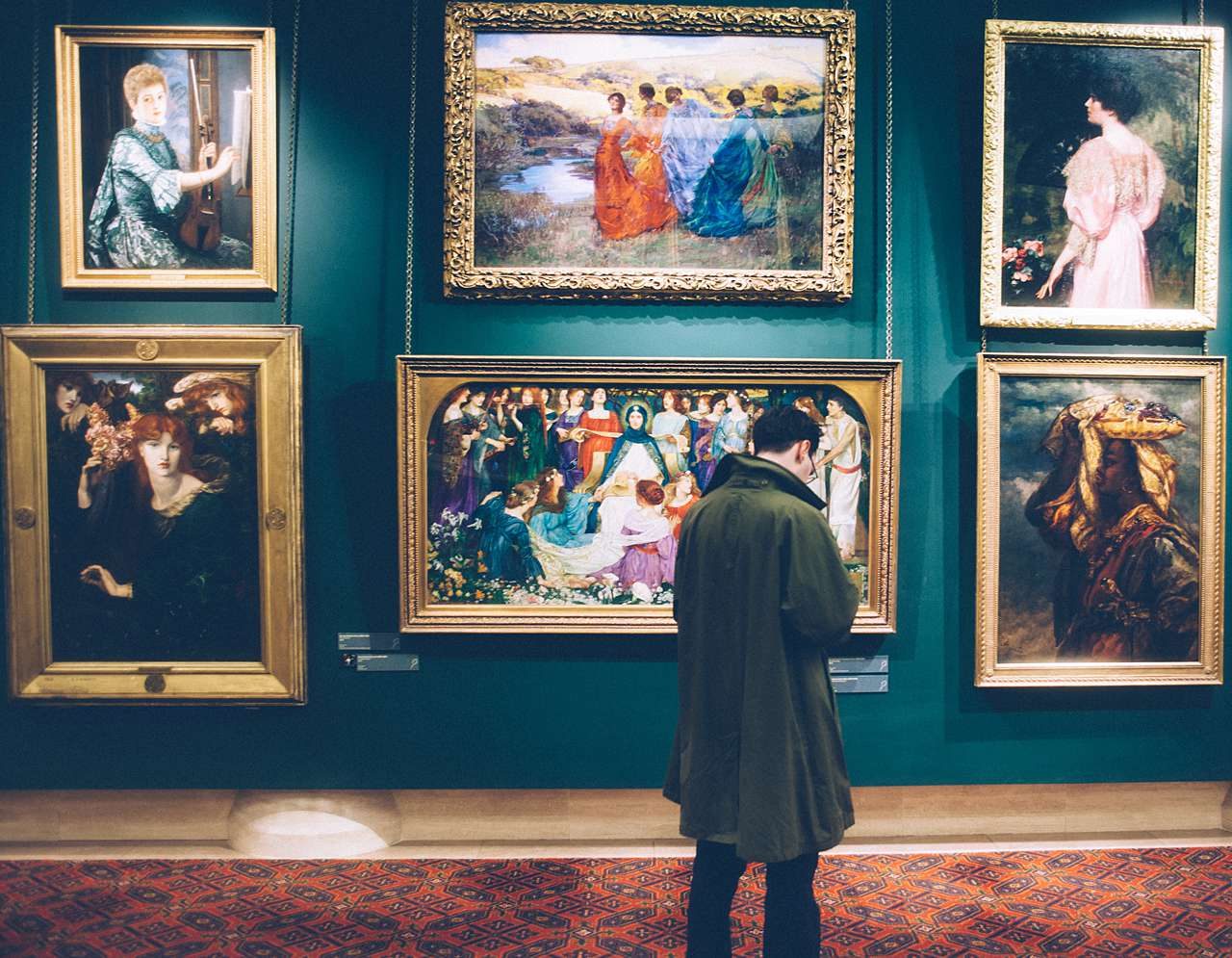 In terms of the history of gilded frames, their origins are a bit murkier. Indeed, framing has been around a while, so it's tough to pinpoint exactly when things began, or who had the idea first; the gilded sub-genre of frames is no exception.
In terms of Western Europe, the French have been making them as early as Louis XIII, who reigned in the 17th century. Still, it would be difficult to credit him for the first gilded frames.
Nothing in art is original, and some claim that he borrowed heavily from Italian design in order to achieve that aesthetic.
What we do know is the style of ornate gilded frames has been around for quite some time, therefore it often lends to that old-fashioned/antique/vintage/traditional/mid-century modern vibe.
Now that we've covered a little history of these vintage-style picture frames, let's go over some photos or art pieces we think will look best in them.
What Would Look Good In Vintage Style Picture Frames?
The biggest thing to keep in mind when accessorizing with a vintage picture frame is that it will stand out more than a basic wood or metal frame would.
This means you'll either want to match the intricacy with a fancier piece of art or contrast it with something simple.
1. Wedding Reception/Wedding Photos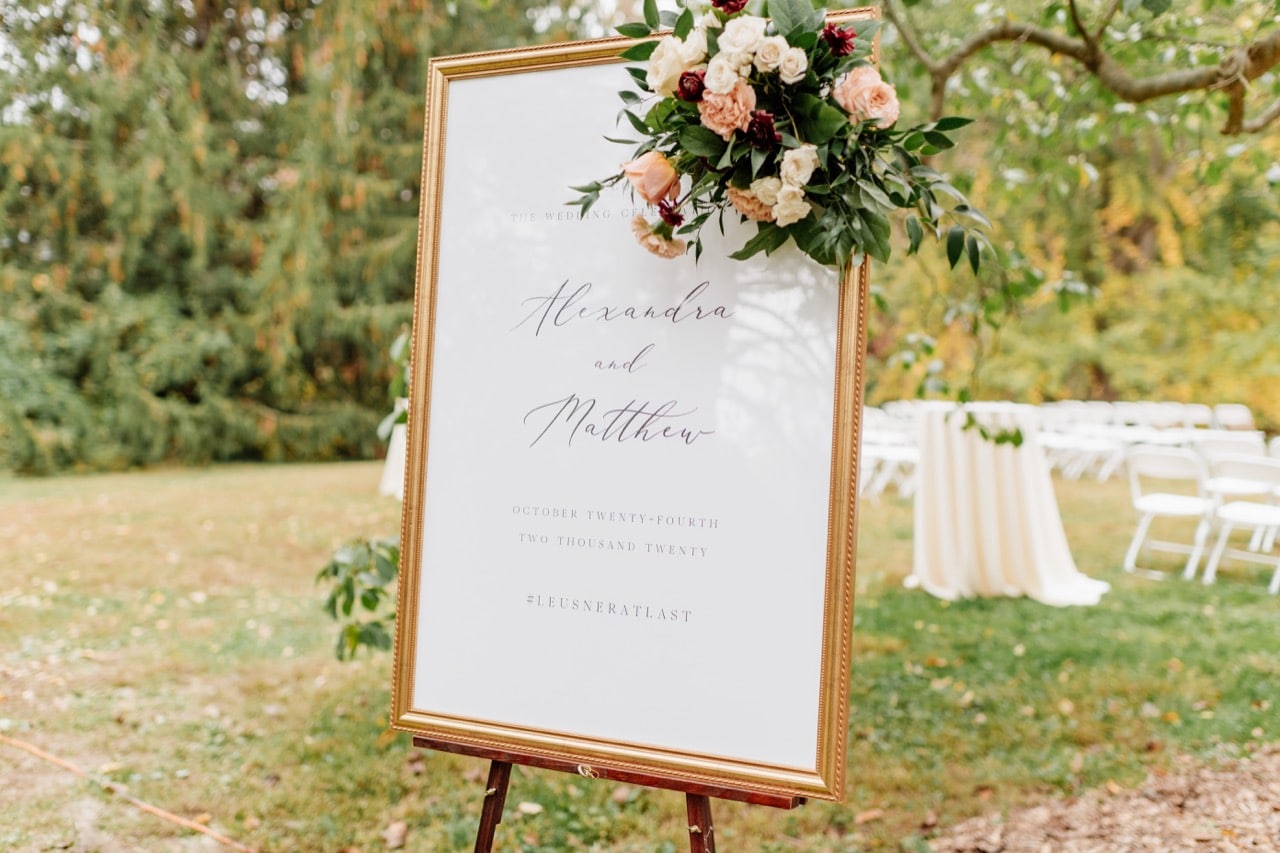 We think displaying photos at your wedding reception is a perfect way to exhibit your love and affection. There are tons of ways to incorporate frames into your special day. You can greet guests with a personalized welcome sign, add some sweet photos to your dessert table, display a photo with a large matboard for your guests to sign, frame your signature cocktail choices, and much more!
Our Granby frame in gold adds just the right touch of elegance to your wedding. And when it comes time to frame your actual wedding photographs, you can't go wrong with the timeless beauty of this frame. Display them with the framed items you used at your wedding for a stunning gallery wall for a picture-perfect remembrance of your wedding day.
2. Diploma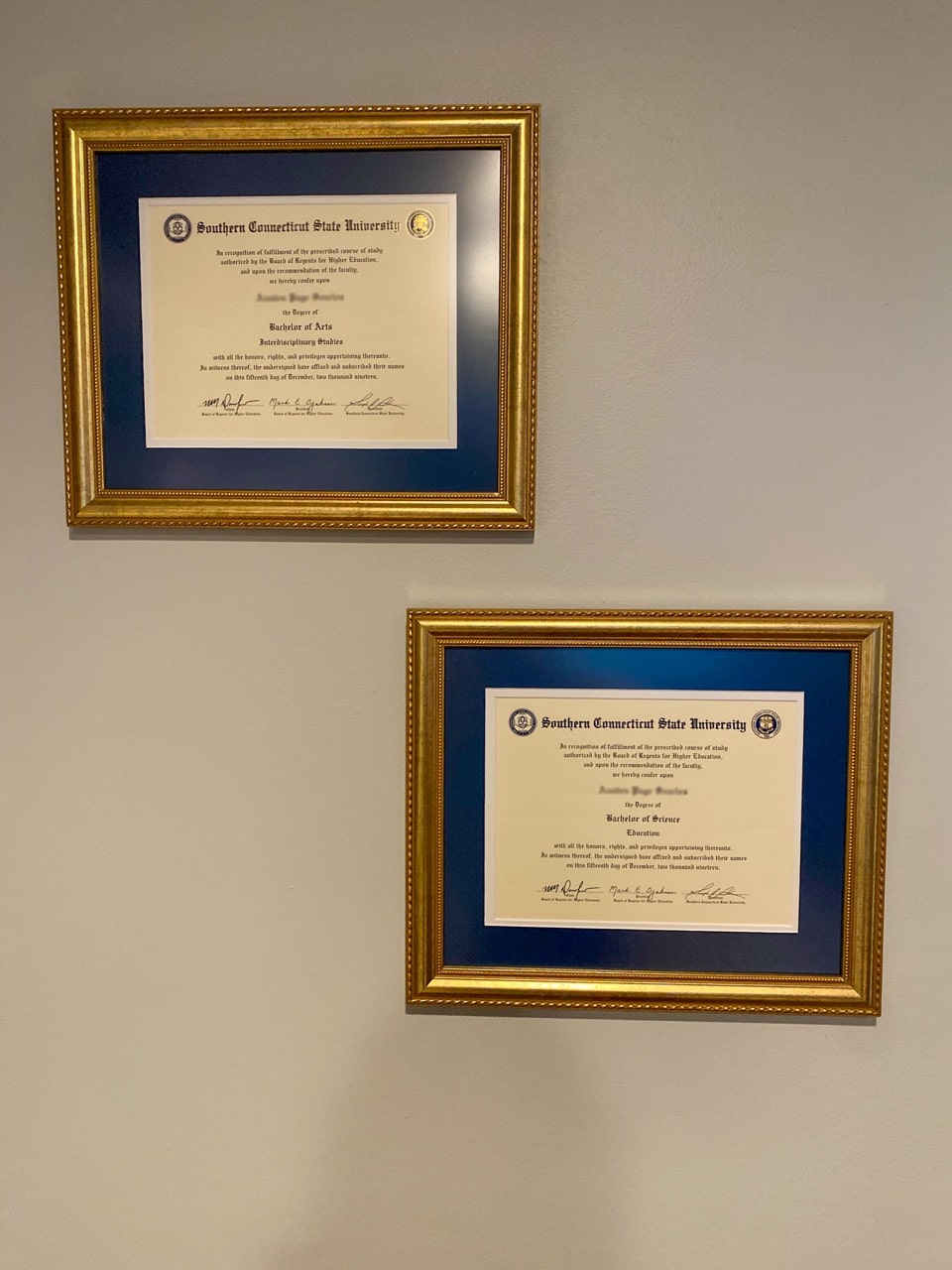 Whether it's Pre-K or Graduate School and everything in between, graduating is a great achievement and one you should be really proud of! Commemorate your accomplishments by designing a custom frame to display your diploma to remind you of this special achievement for years to come. 
Our Granby frame style is a great choice for diplomas. Its distinguished appearance complements the significance of the hard work and perseverance that went into earning that degree. Most of the time your school color(s) will be displayed in some aspect of your diploma, so use those color(s) to guide you in choosing mat colors. We offer 75 different matboards, so there is sure to be one that is right for you.
3. School Photos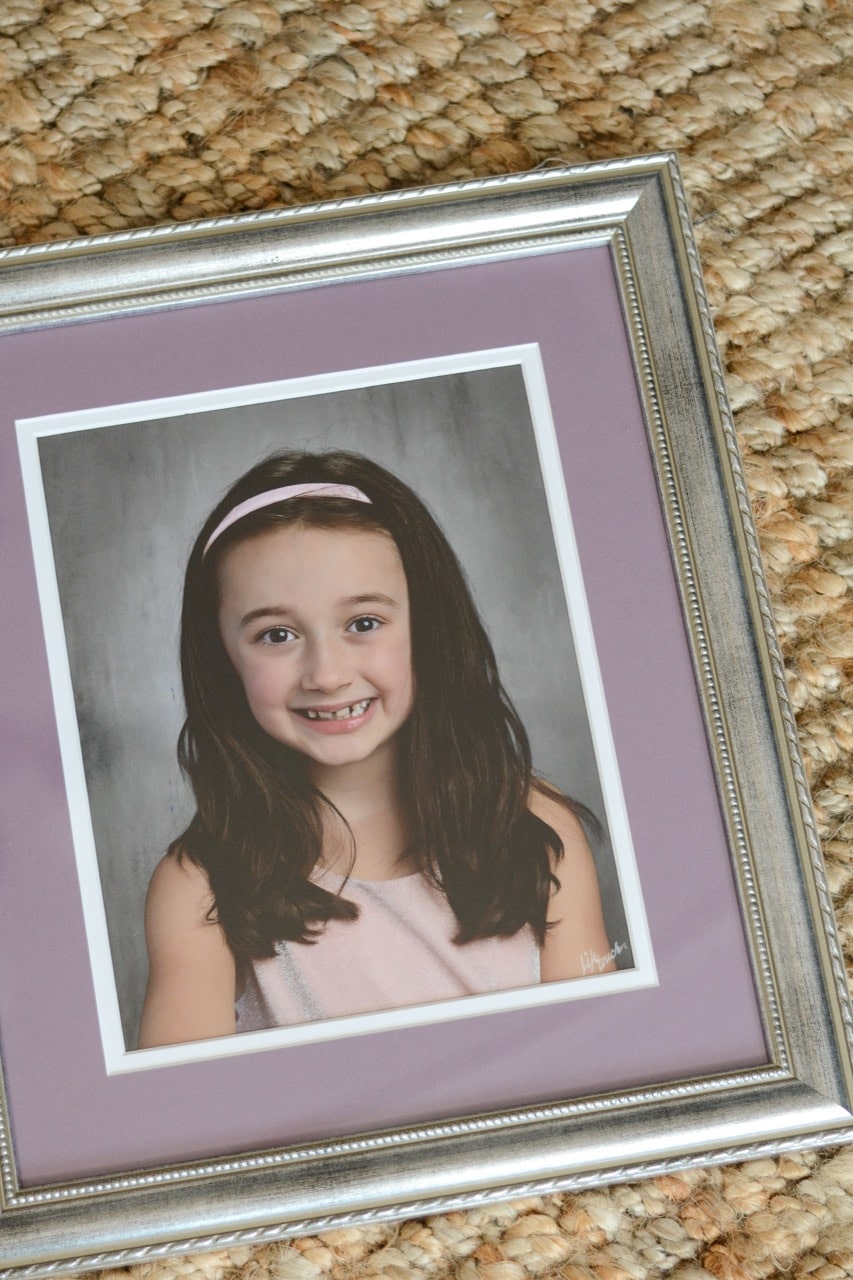 Speaking of school……before we get that diploma we've probably had years of "class pictures" taken annually at school. Most of us order a few and then bury them in a drawer, never to be seen again. These are, after all, taken by professional photographers and you probably paid a good sum for a package, so why not frame them?
These through the years photos look great along a hallway or staircase. By using the Granby for school portraits you can add to your display year after year with a timeless frame that will never go out of style.
4. Thrifted/Vintage Finds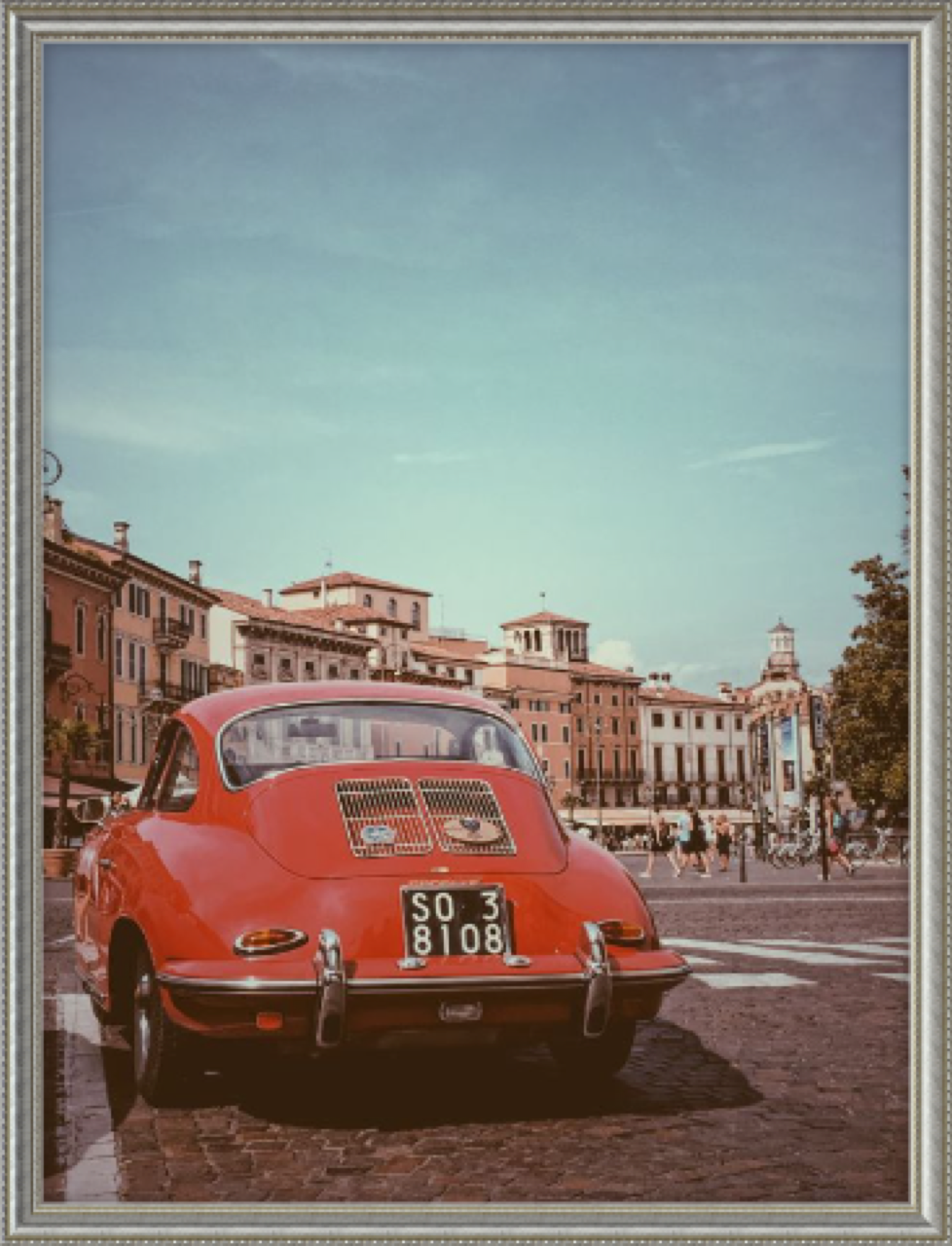 Since an ornate frame inherently has an old-world feel, framing things you find from thrift shops, antique shops, garage sales, or your ancestors is a perfect pairing. Give your vintage art a new-world display while still keeping that classic aesthetic and old-time feel.
5. Old Family Photos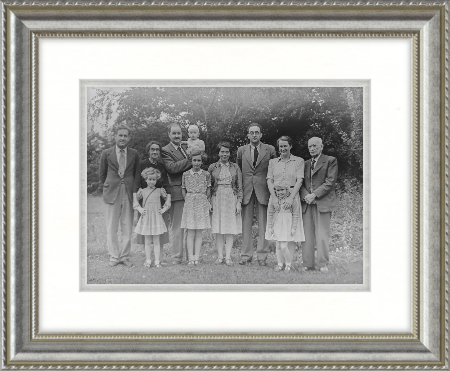 Photos with grandparents, great-grandparents, or other relatives are always a great thing to display proudly. With a more ornate surrounding barrier that simply implores the viewer to focus their attention on that piece, in particular, it makes it all the more special.
Our Granby frame style featuring a photo of your ancestors could pay tribute to the time they came from, as well as their role in your life. You could even create a family tree for your wall featuring all of your family members in their own special frames.
6. Classical Recreations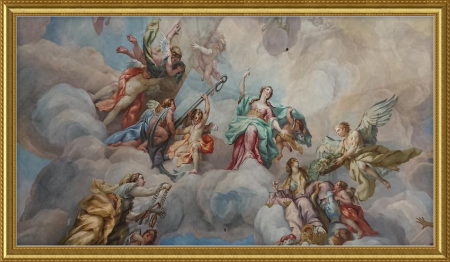 In our modern age, we have the privilege of easy access to almost all of the great classical works of art. From reproductions to digitized versions, you can get a variety of art, both old and new.
If you find a particularly fancy or historical piece, you might want to match that with a decorative frame.
For great sources, check out our posts on the Top 12 Places To Find Art Online: Buy, Print, or Download on Any Budget or 10 More Places To Buy Art Online — the free public domain sites like New York Public Library, The Met, and Library of Congress are all great options for finding historical pieces.
7. Art Pieces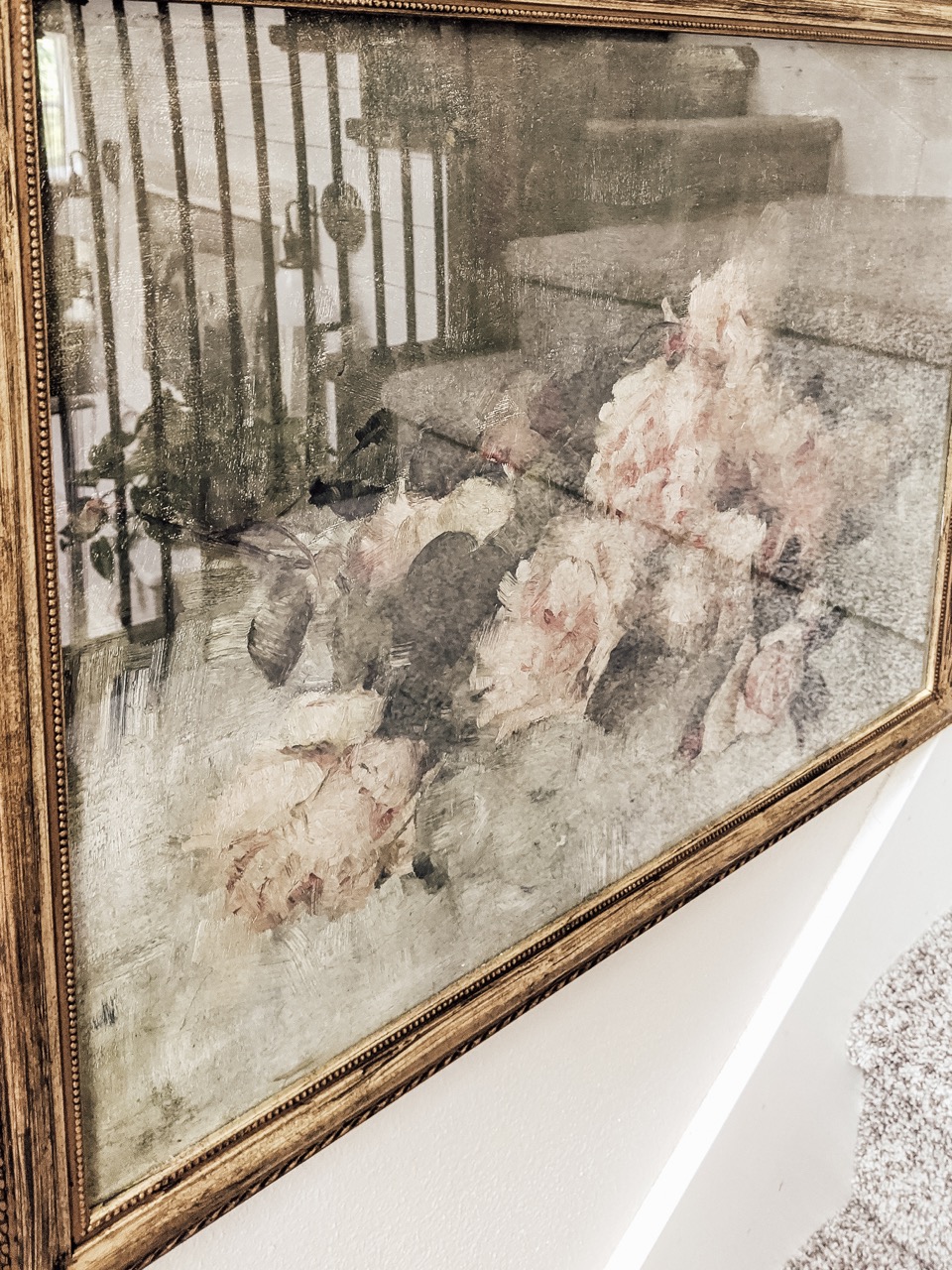 We love to see all the art our customers choose to frame, whether it's simple minimalistic art or bold colorful art and everything in between. If you've been to our Learning Center before, you know there is a ton of inspiration for your next framing project to be found. And while we love all our frame styles, the Granby is a classic frame that works well with just about any artwork you may have.
We've heard words like stylish, tasteful, fashionable, and refined used to describe the Granby frame in both gold and silver, and we agree. And whether you have a single piece of art or several to display, the classic elegance of the Granby frame will give your artwork the presentation it deserves.
8. Priceless/Sentimental Pieces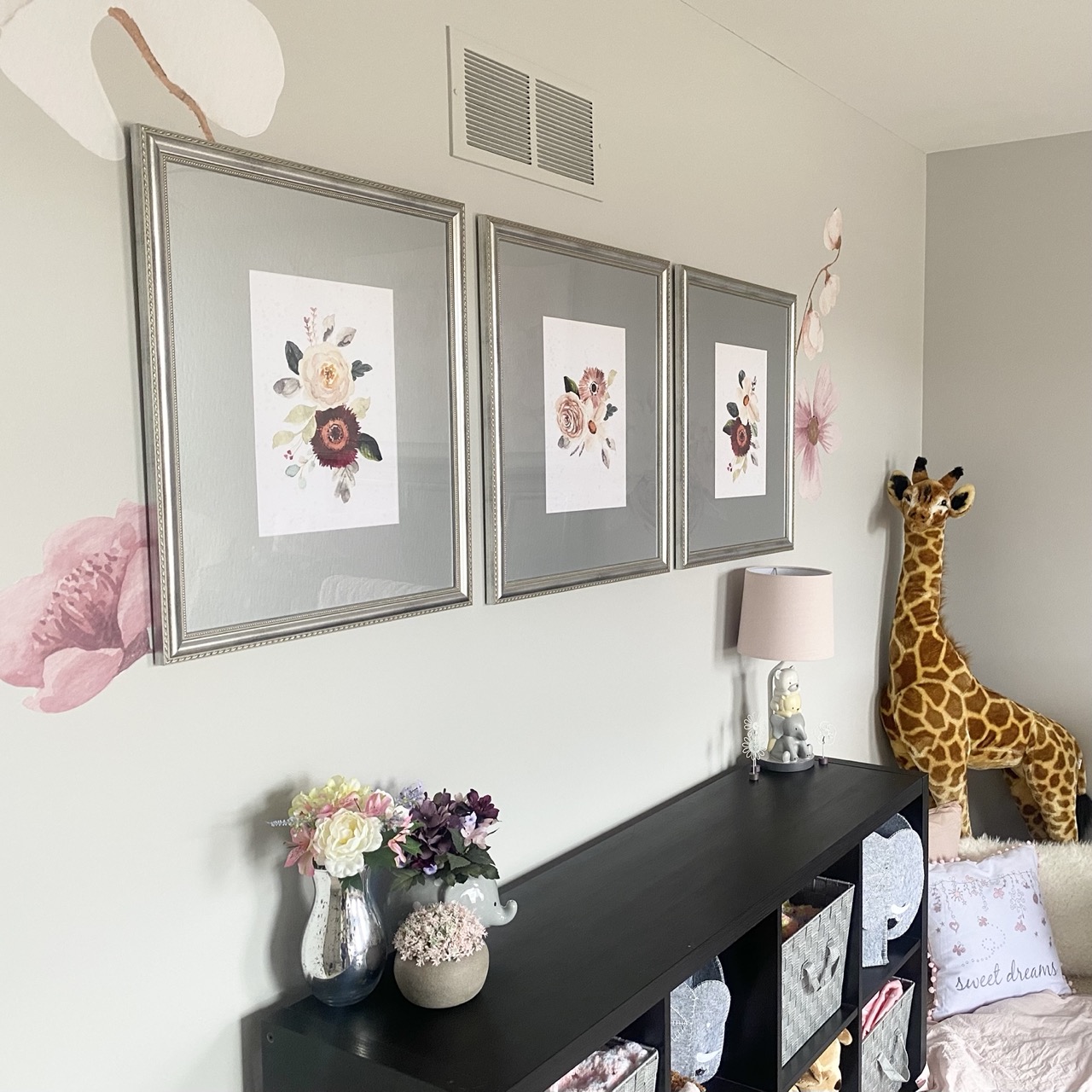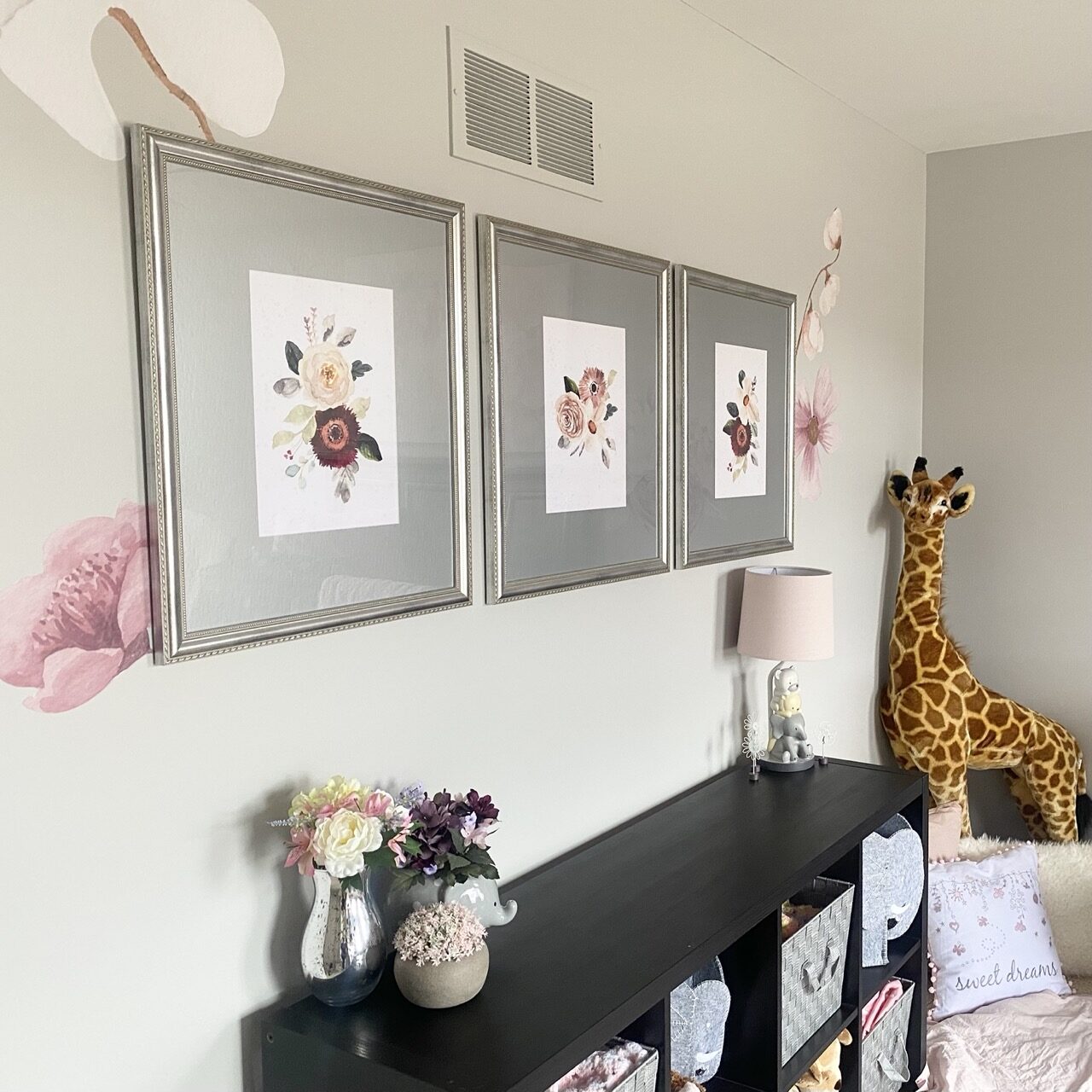 An ornate-style custom frame will look expensive but is also an affordable alternative to an actual gold frame.
That said, why not choose something priceless and meaningful to go into your gilded frame? This might be something that's been in your family for generations, such as a photo, handwritten recipe, old letters, or a pressed flower.
Regardless of what your priceless heirloom is, if it's framable, then we recommend a gilded frame for it.
Final Thoughts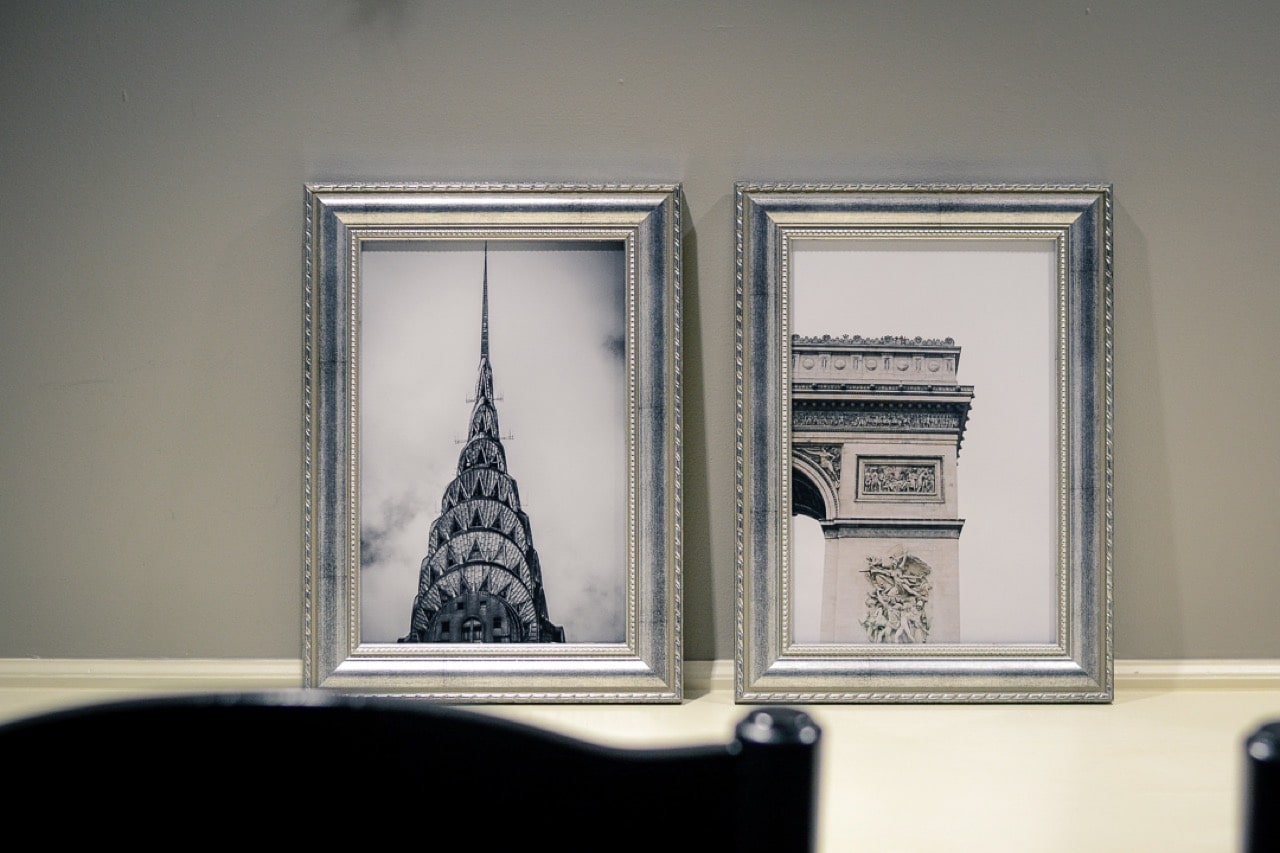 There's a good reason silver and gold have been considered precious metals for centuries…their beauty makes them even more valuable. They have a natural shine that draws the eye to them, and that is why vintage-style picture frames are perfect for your most treasured artwork.
So let's go over what will look best in our Granby frame style:
Wedding Photos
Diplomas or certificates
School Photos
Thrifted/vintage finds
Family photos
Classical recreations
Art
Priceless/sentimental pieces
We hope we inspired you enough to take on another framing project. Don't forget to share your final piece with us on social media so we can see what you have created! Of course, if you need any more help along the way, you can always reach out to our support team who is ready to help!
This post first appeared as The Best Photos For Vintage Style Picture Frames on Frame It Easy - Learning Center for Custom Picture Framing.