What better way to demonstrate love and affection at your wedding reception than with a framed photo display. Not only is it an inexpensive way to decorate, but those sentimental photographs will be another lasting memory from your big day, whether you keep them for yourself or gift them to your loved ones.
There are several different ways to incorporate pictures into your wedding. Of course, the loving couple will be front and center, but it's a great way to include special people in your celebration of love.
Here are some fun and creative ways to add pictures to your wedding reception for your special day!
1. Welcome Sign/ Guest Book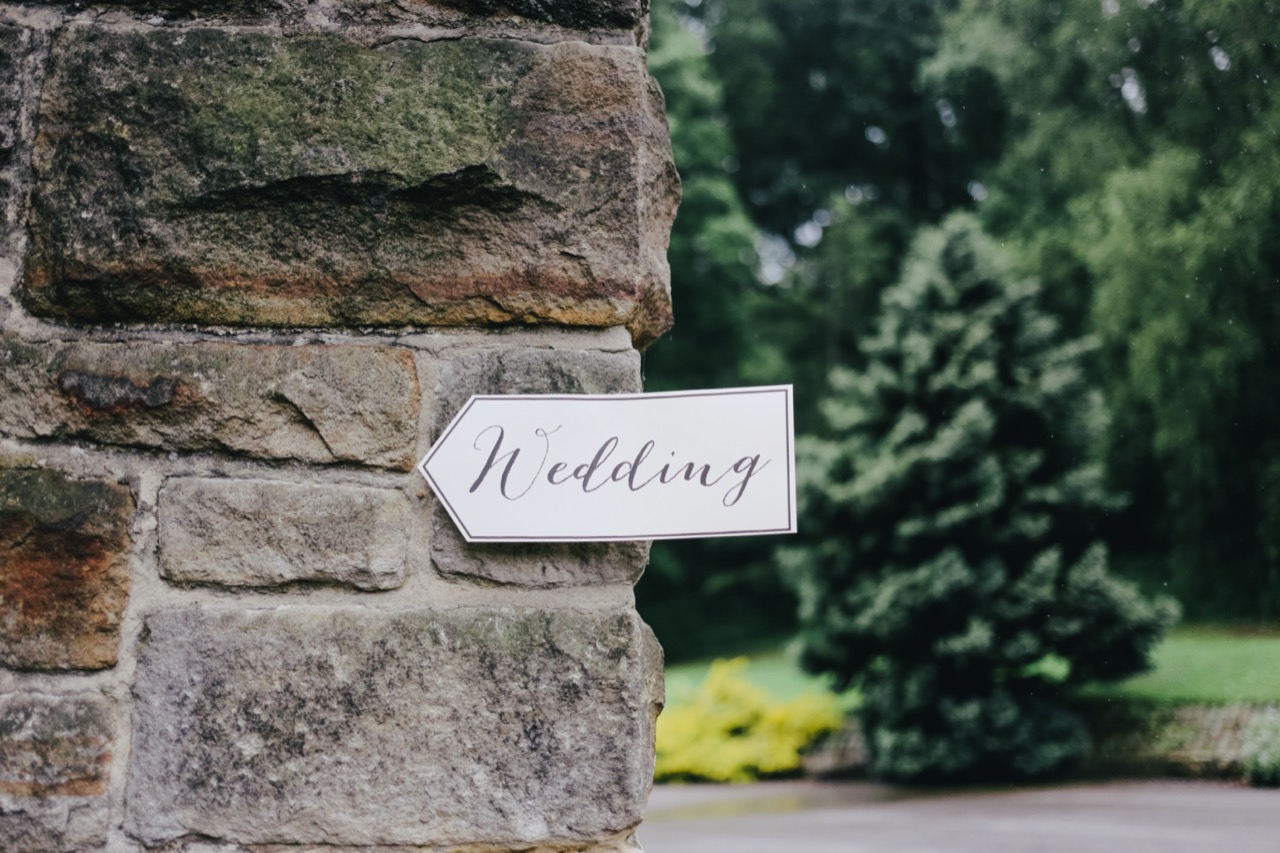 Greet your guests with a "welcome sign" that includes a picture of the happy couple. Choose one from your engagement shoot, or just one of your favorites. Add your names, date, even your couple's hashtag if you have one! While it certainly sets a romantic tone for your guests upon arrival, you can also have it do double duty as a guest book! A traditional guest book will probably end up sitting on a shelf, but this one can be lovingly displayed and cherished for years to come.
Just add an oversized matboard when using our frame designer. Opt for our go-to white matting, or with the number of colors we offer there is sure to be one that coordinates with your wedding colors. Display it on an easel or table at your reception (along with art pens) so your guests can write their well wishes. Simply pop it in the frame later and you have a lasting memory!
2. Celebrate Family Members' Weddings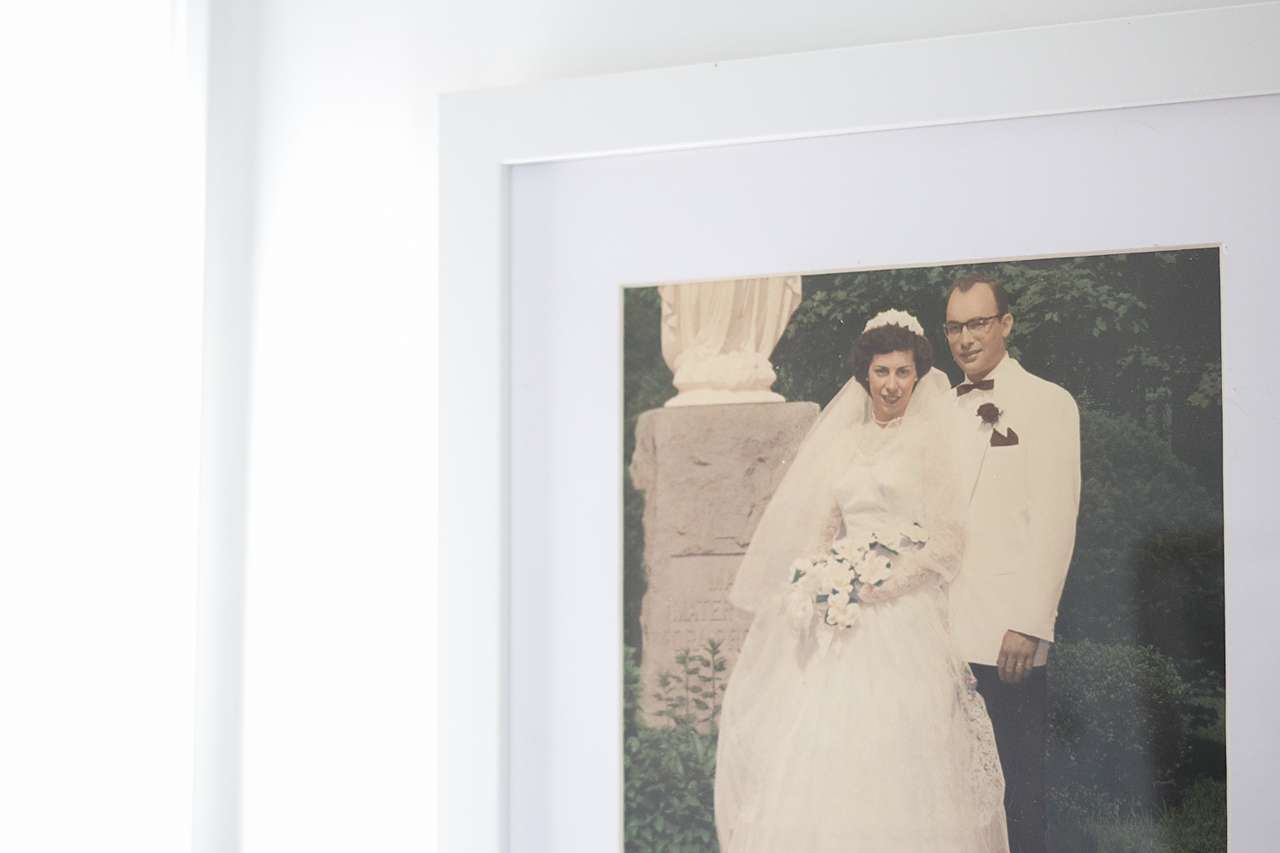 How fun would it be to have the wedding photos of the couples' parents displayed? Or take a step back further and add the nuptials of your grandparents! Just be sure to include wedding photos of family members from both sides. It's a great way to symbolize two families becoming one.
If you don't have these photos at your disposal, just ask. Most parents would be thrilled by your thoughtfulness. When it comes to framing options, you can either go the consistent route with uniform frames and matting, or mix and match for a less formal arrangement. Either way, it speaks volumes to the legacy of love you share.
3. Honor Family Members No Longer With You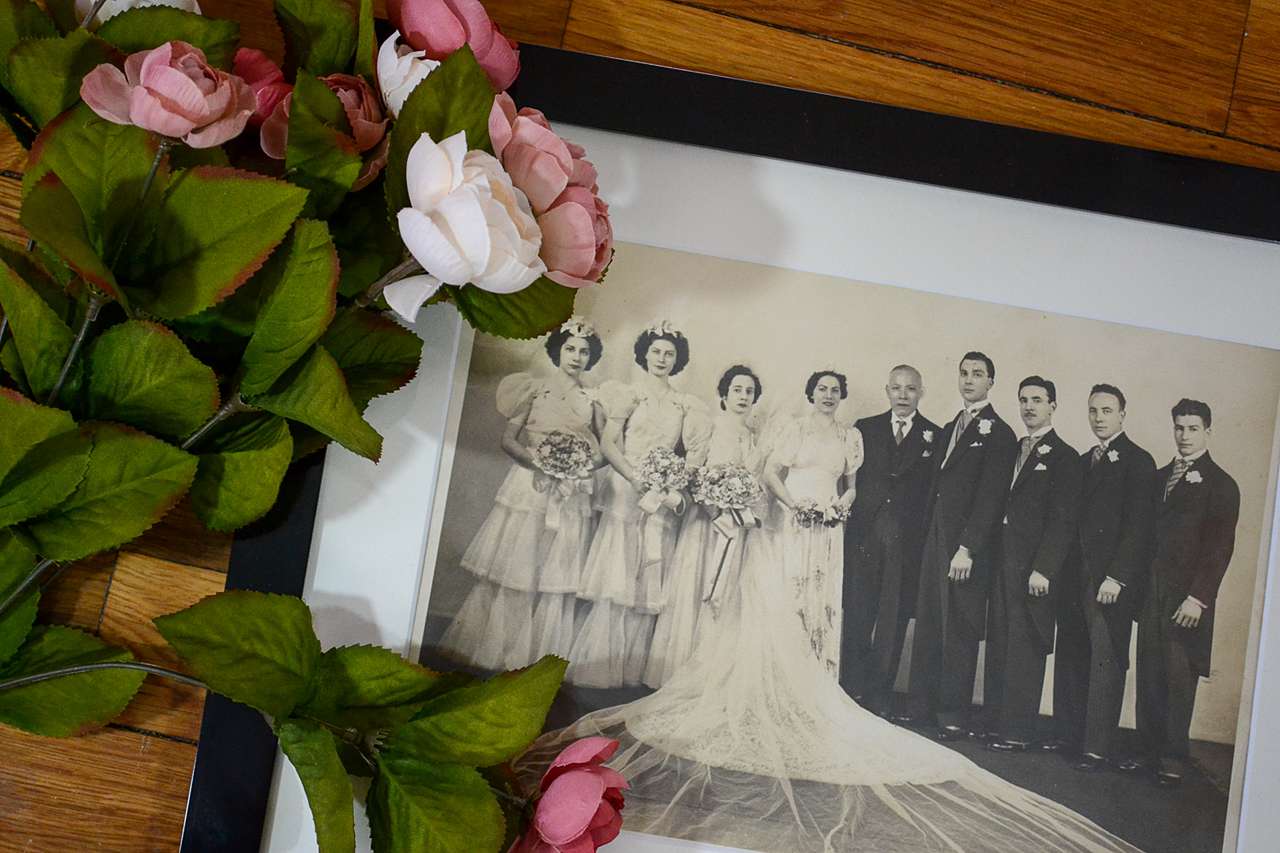 Unfortunately, most of us have lost a special someone who we will miss as we recite our wedding vows. A great way to honor loved ones and still make them part of your special day is to have a designated area to display a favorite picture with them.
Let your venue help guide you to find the appropriate spot (a small table, bookcase, mantle) and perhaps add a memorial sign as a special remembrance. Some couples use a framed picture of a loved one to designate a seat of honor. Whichever option you choose, try to remember the joy they would have for you on this special occasion.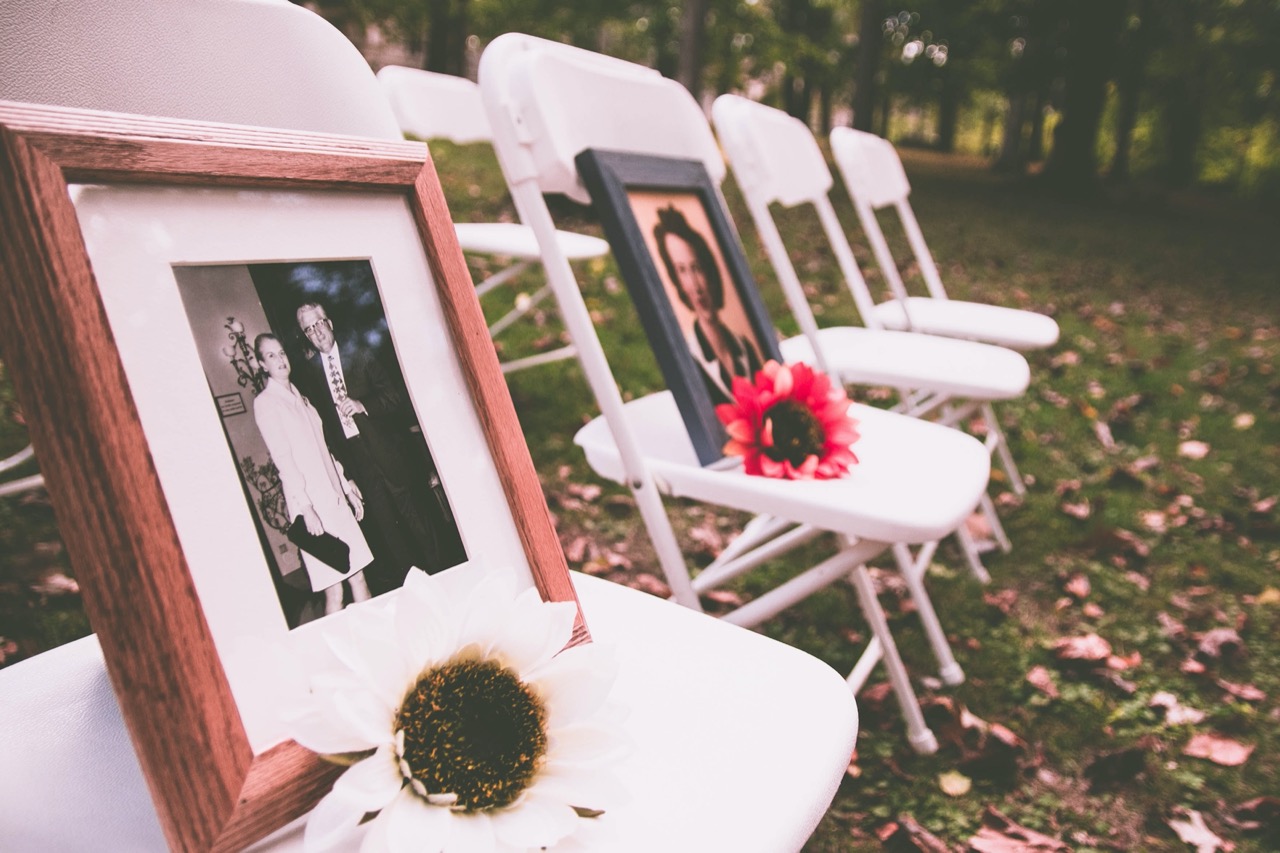 4. Here, There, Everywhere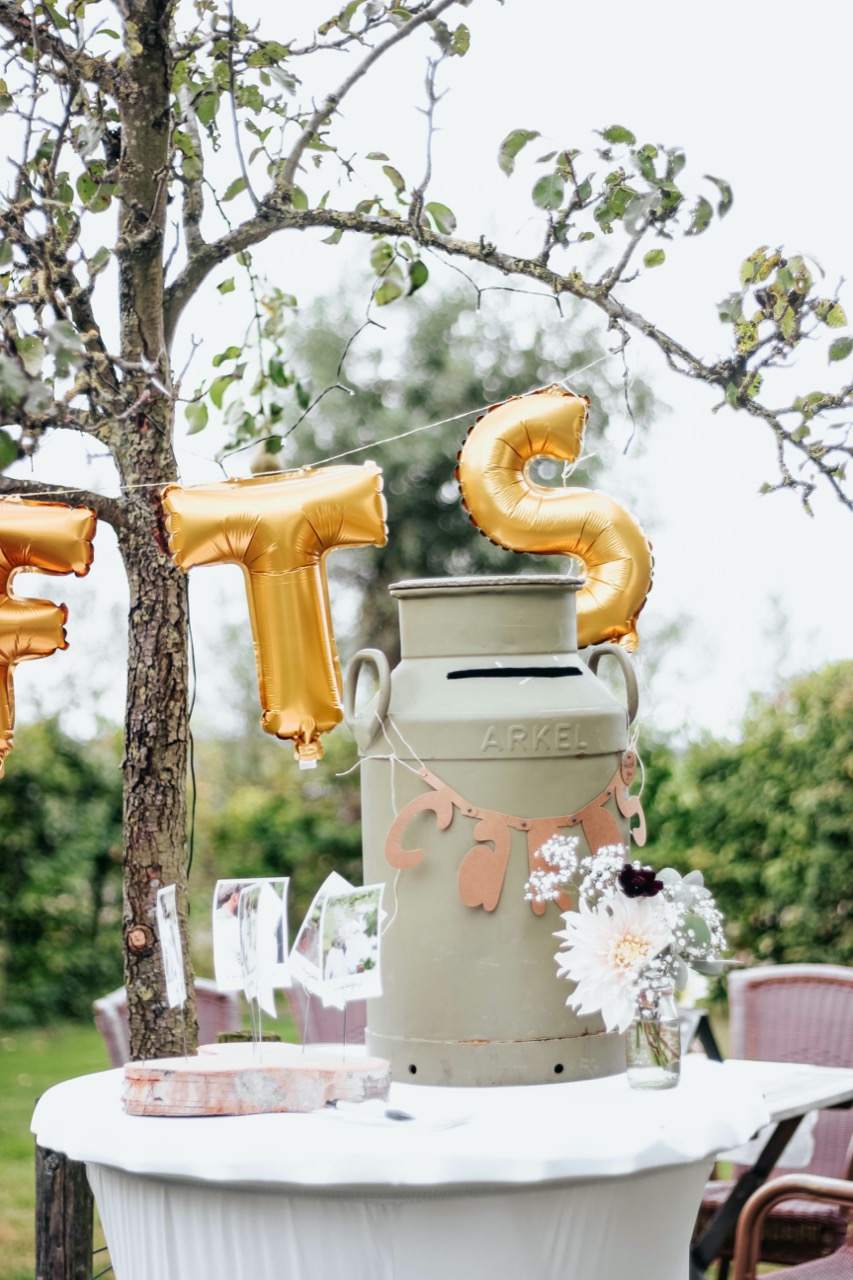 Let's face it, your guests are there to celebrate you, so add photos throughout your space! Spruce up your gift table with some of your favorites. The dessert table might be just the place to put that photo of the two of you sharing an ice cream. And don't forget the bathrooms. A silly picture of you and your new spouse might make the trip to the powder room memorable!
Final Thoughts
There are so many great ways to include photos at your wedding reception. What makes you truly unique as a couple is you, your family, and your loved ones, so use photo displays to tell your love story. As they say, every picture tells a story, and you have a lot of stories to tell.
If you use any of our ideas and have pictures from your special day or have new ones of your own, send them our way, we would love to see them!
And if you need some ideas for what to do with photos after the wedding, check out Framing Your Wedding Photos: Keeping The Memories Alive After The Big Day.
As always, if you have any questions before placing an order, don't hesitate to reach out to us, we're always here to help!