It seems like every day there is a new trend in home decor, we try to keep up with all the different trends so that we can introduce them to you, but sometimes it just seems like the trends are endless. One thing we always say when it comes to your home — whether it's timeless vs. trendy decor or anything in between — is to break the rules and do whatever you think looks best for your space. It can seem like a daunting task trying to pick out your furniture or decor pieces. What if you end up hating your choices? The great part about home decor is that it's a personal decision. You are able to switch up your decor as often or as little as you like, make pieces work, and portray your personality through your decor.
So how can you tell if something is classic and timeless or just a trend that won't be popular in five years? And how can you incorporate both without breaking the bank and having to switch up your decor like your dish towel? Let us tell you!
Timeless Decor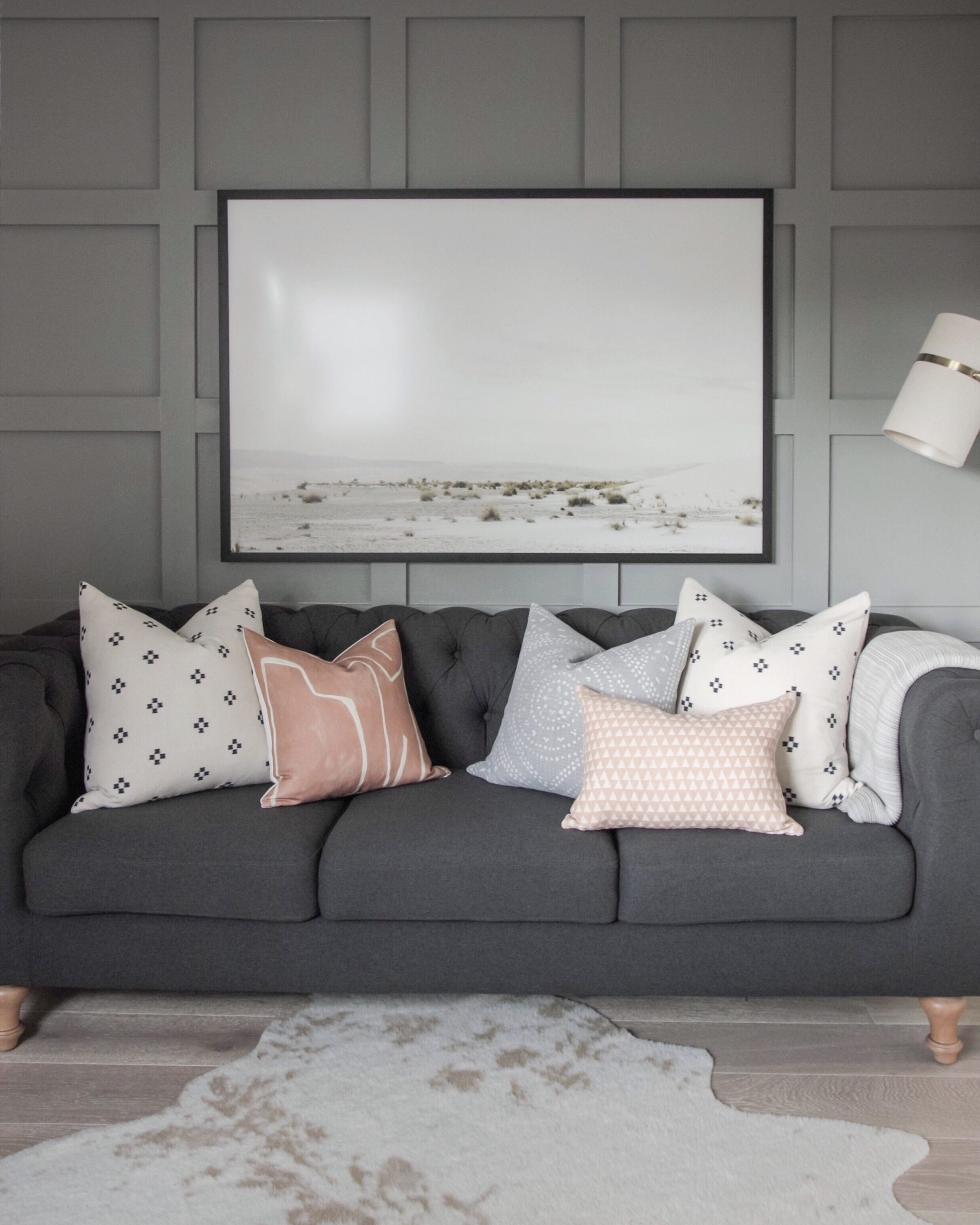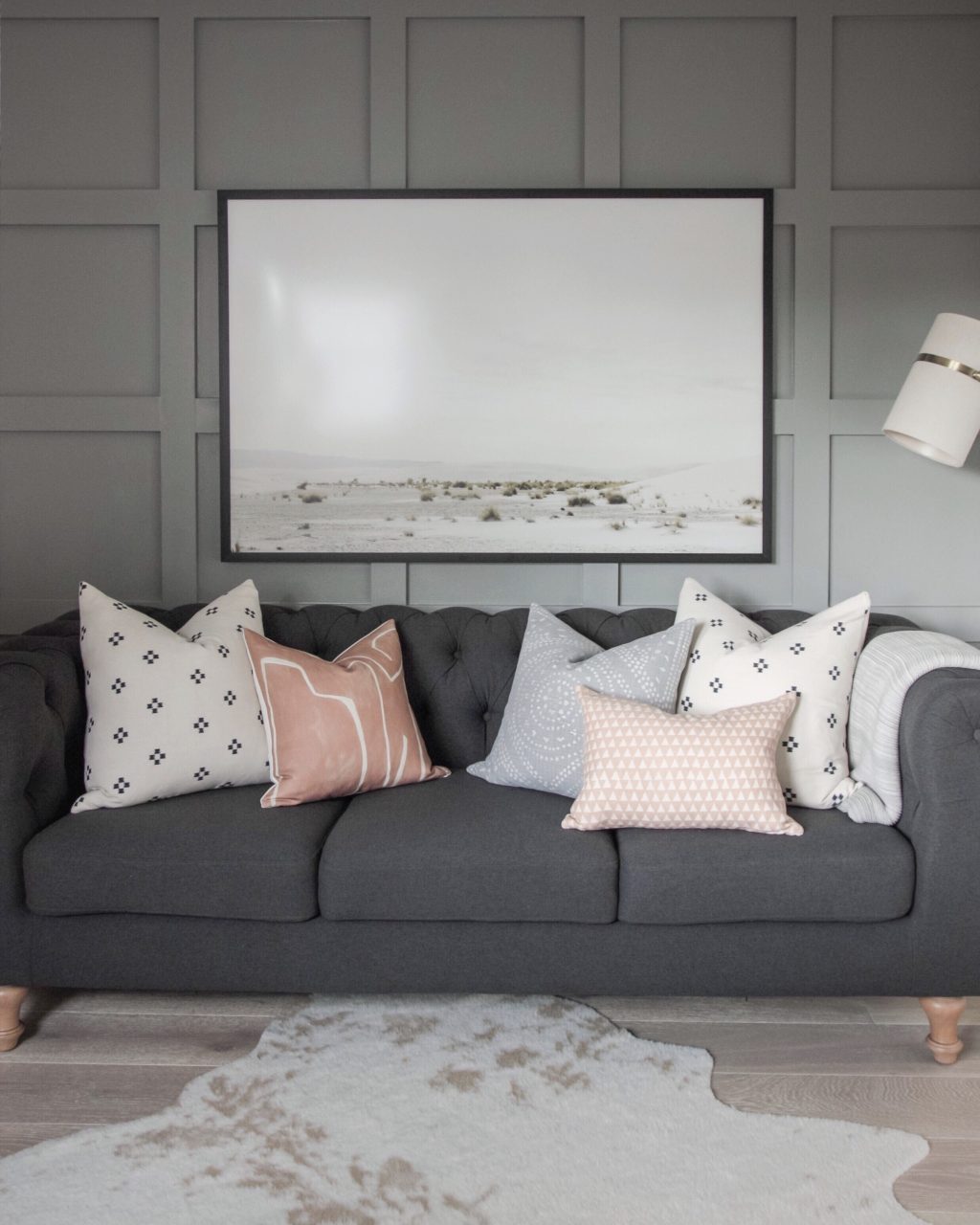 Your timeless decor should be your more expensive or bigger pieces. Timeless is defined as "not affected by the passage of time or changes in fashion." That means you won't want to invest in a trendy couch that might not be "in style" in a few years. Instead, look for a more simple piece that you can jazz up with trendy pillows or throw blankets.
Instead of choosing a trendy color like the Pantone color of the year, go for a more timeless color such as black or grey that will never go out of style and can easily fit into your next home update. If you do want to add bold colors to your home, why not consider painting your cabinets or using peel-and-stick wallpaper on your walls. These options give you the chance to change it up in a few years without ruining your walls or breaking the bank, while still getting the look in your home that you want.
You want to be able to design a home that can grow with you as your personality changes. You might see a bright-colored, funky piece of furniture that you absolutely have to have now, but will this fit into your decor in a few years? These are just some things to consider.
Where To Add Your Timeless Decor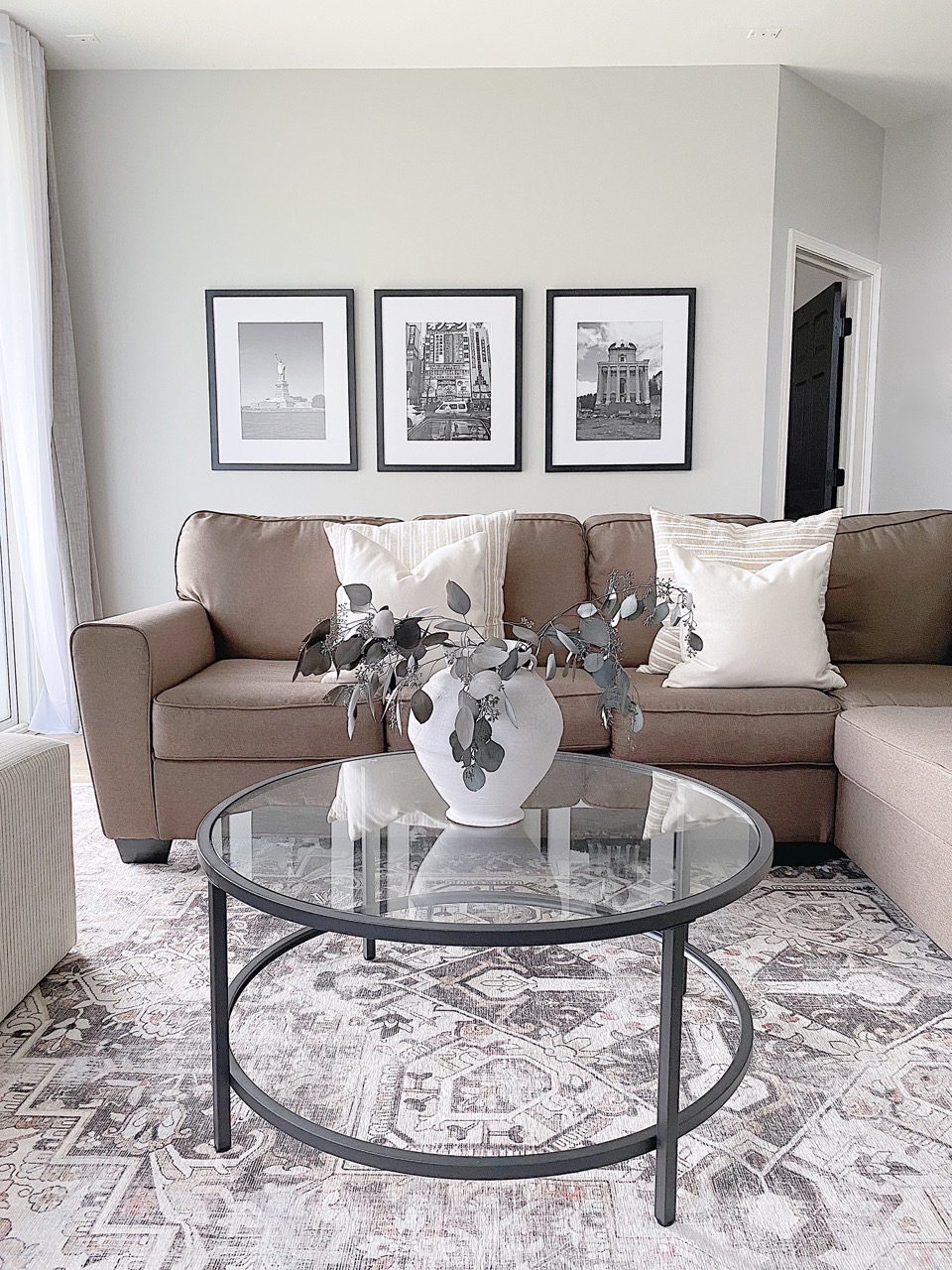 The first step in choosing your decor pieces is to choose your interior design style. This will be the main style of your room, so it's definitely an important step. Think about your personal style, as well as your everyday lifestyle. If you have young kids or pets, the minimalist decor style might not be the perfect choice for you. However, if you are someone who likes simple designs and neutral colors, the maximalist design style wouldn't be the right fit either. This may seem like a challenging task, but once you choose your decor style, the rest will fall into place!
As mentioned above, your timeless decor should be your more expensive pieces. Besides furniture, you should also opt for flooring, countertops and backsplashes, cabinets, trim work, and doors to all be timeless. These are big projects that would cost you a lot of money to change in the future, so be sure that it is a design that you truly love and will love for years to come!
As we mentioned above, one way you can get around this rule is to add fun colors to your pieces that can easily be changed in a few years. Try painting your cabinents, adding colorful artwork to your walls, or use our Ashford frame style in Hot Pink to add a pop of color to your decor.
If you are looking for some timeless decor to add to your walls, family photos are always a great idea, and they never go out of style! The same is true for any travel photos, pet photos, or the like. As for the frame style and color to choose, it's all a personal preference. We suggest coordinating your frames to your other furniture pieces. For example, if you have a grey wood dining room table, why not check out our Derby frame style in Rustic Grey. If you are planning to hang some frames in your bedroom and you have a black metal bed frame, our Ashford frame style in either Satin Black or Gloss Black would work perfectly. If you want to add some color to your frames, that is also an option as our frame styles are offered in many different colors or you could add one of our 75 matboard colors!
Peel and stick backsplashes are another great way to get trendy decor for a fraction of the price that you can easily switch up with no damage to your walls or wallet. Peel and stick backsplashes come in many different designs, styles, and colors, and they look totally real! No one will ever be able to tell that you can peel it off at any time! Backsplash styles often go in and out of style, so instead of spending your money on something that is trendy now, just add peel and stick tile and change it up when you want!
In most cases, the most simple pieces are the pieces that will remain timeless. So while yes, that colorful, velvet sofa looks great now, you may find it hard to fit it in your decor plans later on. Now if that colorful velvet couch is your style and you would like it even if it wasn't trending right now, then we say go for it! If it's something you truly love, you'll always find space for it in your home!
Trendy Decor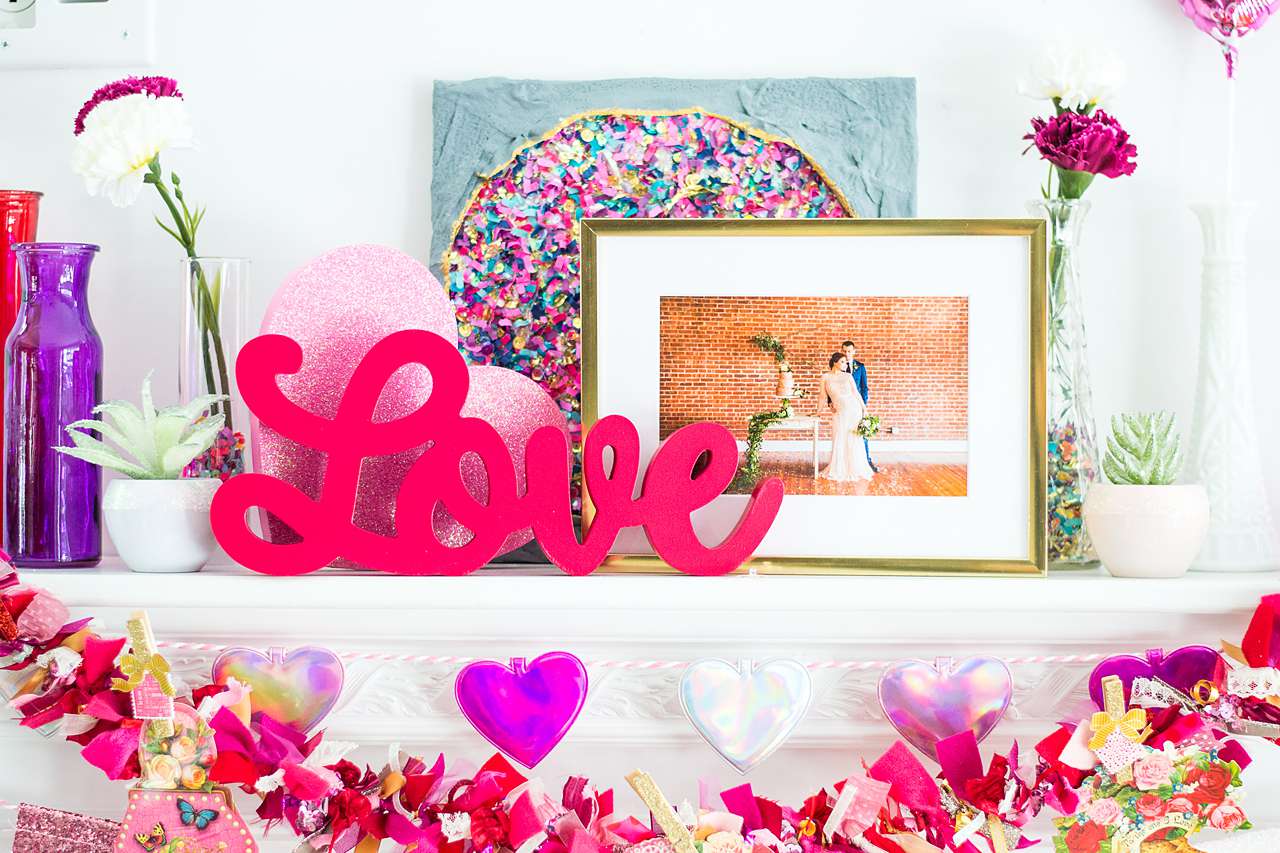 Get trendy with smaller pieces or things that you will most likely change out every few years. Rugs, lighting, accent pieces are just some examples of pieces that you can switch up when new trends come along. Your taste and style will change quite often over time and that's okay! Changing up these small decor pieces can make your space feel fresh and brand new — without breaking the bank!
The word "trend" describes something that is current and popular right now. This doesn't necessarily mean that it will go out of style, but it will definitely be replaced by the next trend soon. Save some cash by not splurging on the trendy items. The patterned wallpaper that you're thinking of adding to your walls? Consider framing it instead, that way you can switch it out when the time comes. Or, as we mentioned before, try peel-and-stick wallpaper. You could also try creating an accent wall in your room, which is an easy and inexpensive way to create an eye-catching display in your home without going over the top or being too distracting.
Instead of adding trendy cabinetry, why not just opt for some trendy hardware instead. It's inexpensive and can totally transform the look of your cabinents all together. Another way to add trendy pieces in your home is your choice of light fixtures. Lighting your home is one of the most important steps you will need to take when decorating. You'll want to make sure that you have adequet lighting for any room at each different time of day. Sure, your lighting may be fine in the morning with your blinds open, but will it be enough at nighttime with no other source of light? While light fixutres can be expensive, you can find something great at your local Home Goods, Target, or even a local thrift store that you can dress up.
Where To Add Your Trendy Decor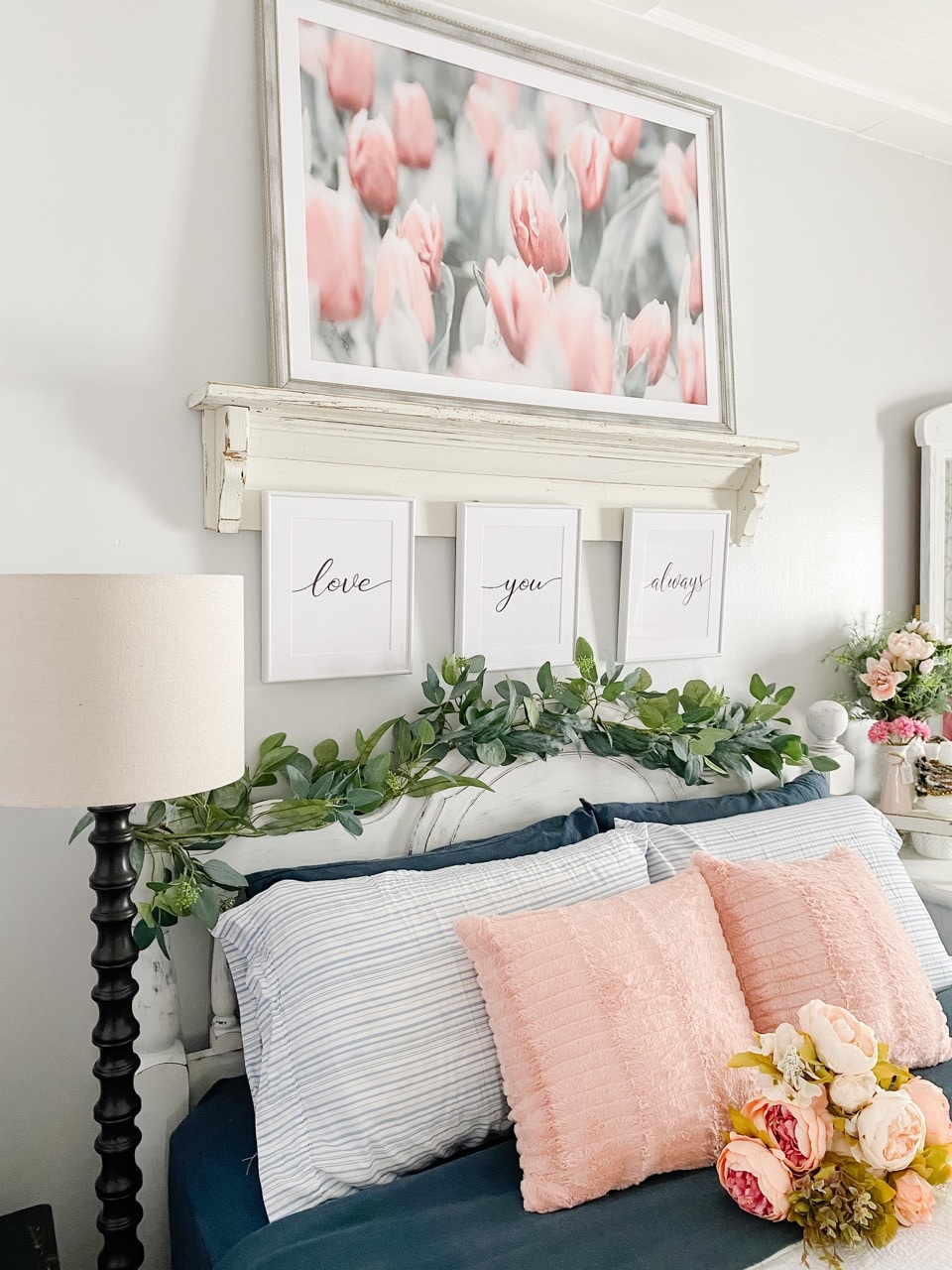 It seems as though trends change every year. Just take a look at our 2021 trends post vs our 2022 trends posts. Even just subtle changes can make a huge impact on your home decor. As we mentioned above, the trendy decor will come in and out (and maybe back in again) of style many times, and if you want to keep current with what is in and what is not, you have to be prepared to be able to switch out that decor.
Try to limit the number of trendy pieces you bring into your home, a few $12 accent pillows can add up over the years. Of course, you want your home decor to look nice and be up-to-date, but don't want to be stuck with a ton of out-of-date pillows that you will never use again.
One way to tell if something is trendy or timeless is to look on Pinterest. First you could search "trendy decor" and see what is popular right now or search "timeless decor" to see some simple, yet beautiful homes. If you follow many decor profiles on Pinterest, you probably see tons of home decor photos. If you notice anything similar in each and every one of them, it's probably trending right now. That means these styles probably won't last long, but that doesn't mean they don't look great right now!
Making small changes around your home such as changing up the hardware on your cabinets, changing your bedside table lamps, adding new decor to your shelves, can help to completely switch up the tone and feel of your room. Styles and trends are always evolving and this is the easiest way to stay current!
Final Thoughts on Timeless vs. Trendy Decor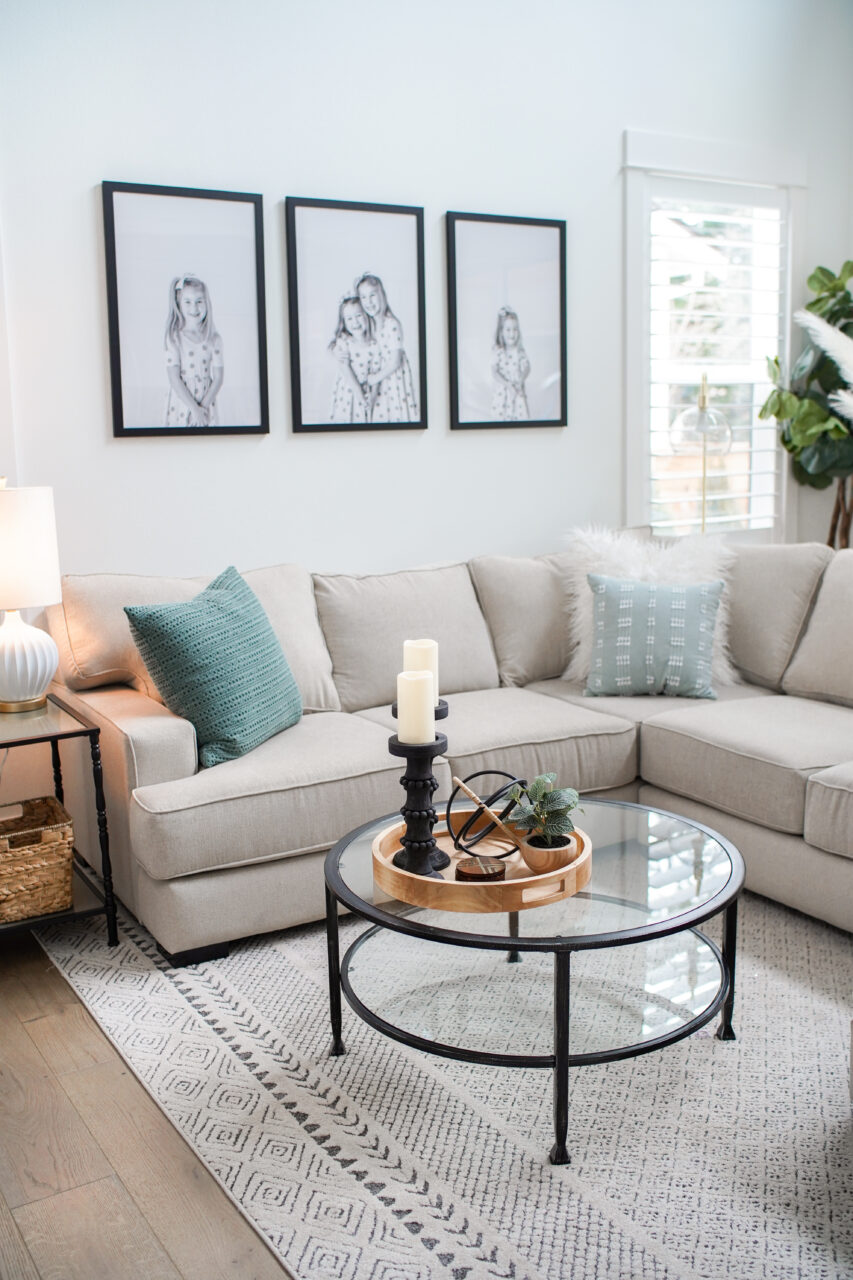 As we always say — do whatever you want when it comes to your home decor, after all, it is yours! As long as you think it looks good and you are happy, that's all that matters. We hope you feel confident that after reading this post you will be able to pick the perfect timeless and trendy pieces for your space.
This post first appeared as Timeless vs. Trendy Decor And Where To Add It In Your Home on Frame It Easy - Learning Center for Custom Picture Framing.