When it comes to our Ashford frame style in Hot Pink, we understand it may not be everyone's cup of tea. But for those of you who are looking for a fun and unique way to add this pop of color to your home decor, let us introduce it to you!
We've talked about our Ashford frame style before, but if you haven't seen that post in our Learning Center we will give a brief description. Our Ashford frame is a thin metal frame that exudes a beautiful aesthetic but won't distract from what's inside that really matters. It has a flat profile face that is ⅜" wide made from extruded aluminum that's either anodized or powder-coated (processes to create a decorative, durable, and corrosion-resistant finish) and of course is made in America. Besides the Hot Pink color, it also comes in satin black, silver, and gold, gloss black, silver, and gold, and white. It is the perfect decorative accessory for just about any artwork, photograph, or another piece you may want to frame.
If you're looking for ways to add our Hot Pink frame into your decor, keep reading!
Kid's Art in Frames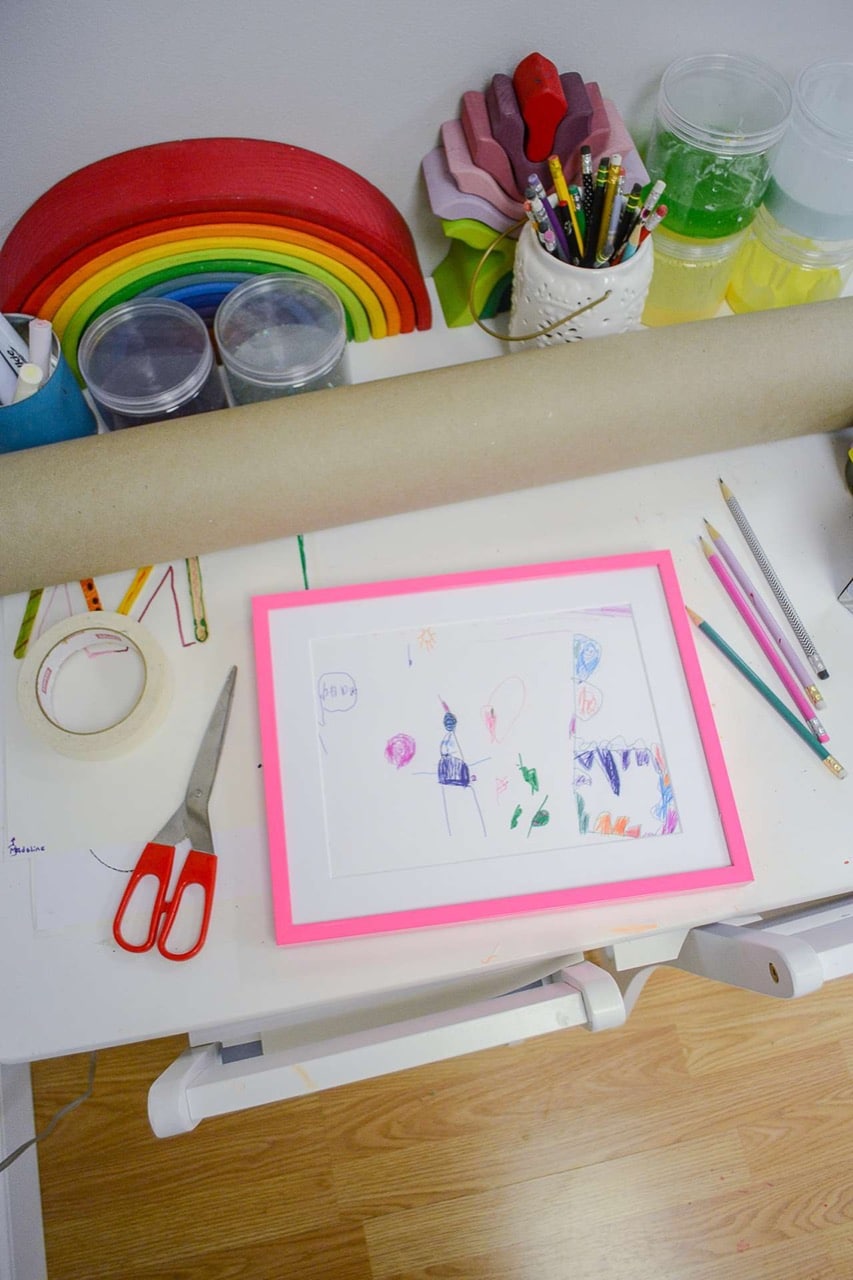 This is one of our favorite frames to display your kid's art. Not only will framing their work make them feel special, but the neon pink color will give it that extra pop it needed to stand out even more.
Kid's Bedrooms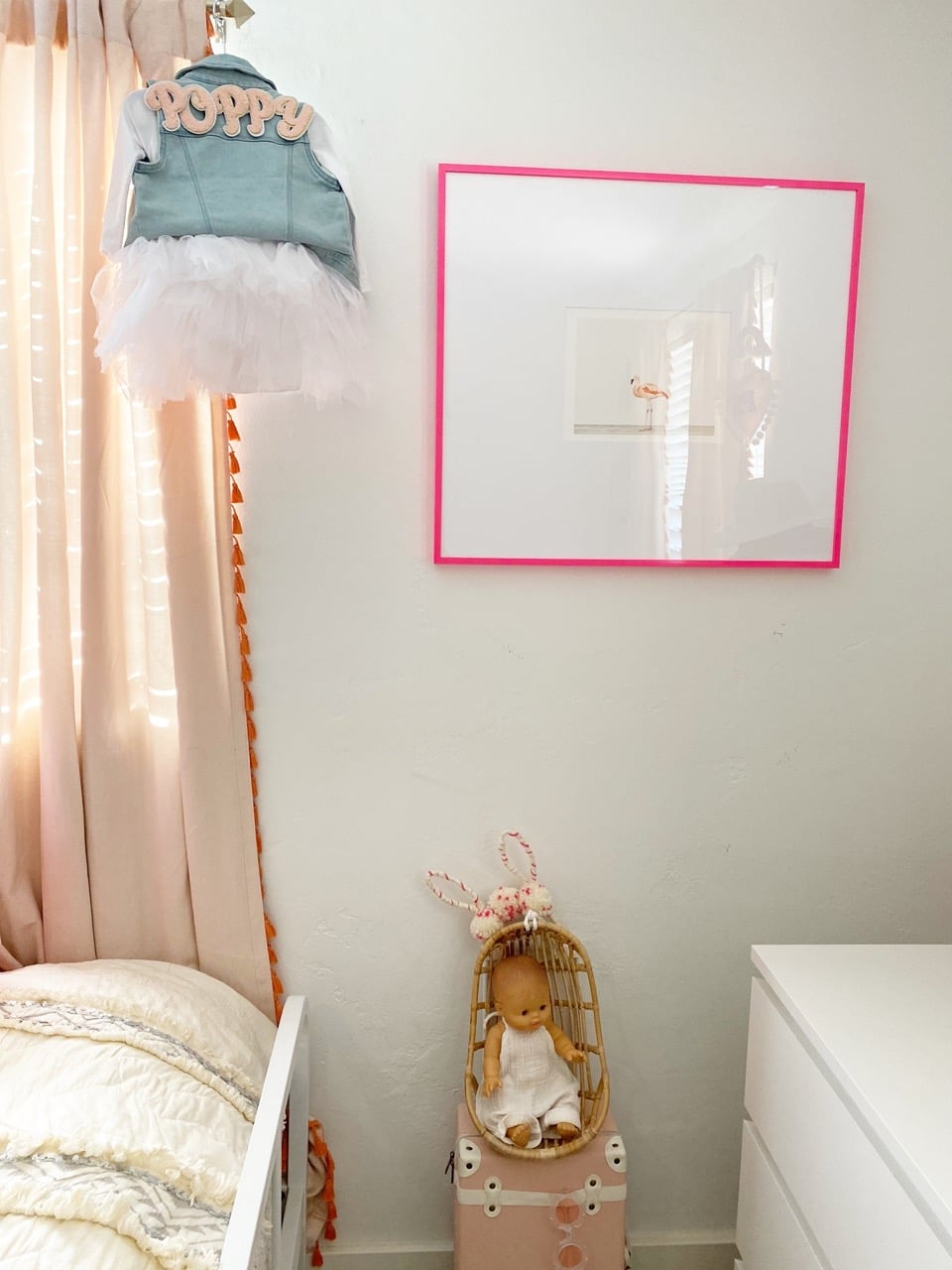 Kids' bedrooms can be so much fun to decorate. When else are you going to create a space specifically for your young one, adding tons of life and color? However, there are lots of components to take into account when creating and styling kids' bedrooms. Adding some colorful frames around their space filled with their favorite things is a great way to add some of their little personalities to the space.
Colorful Art in Frames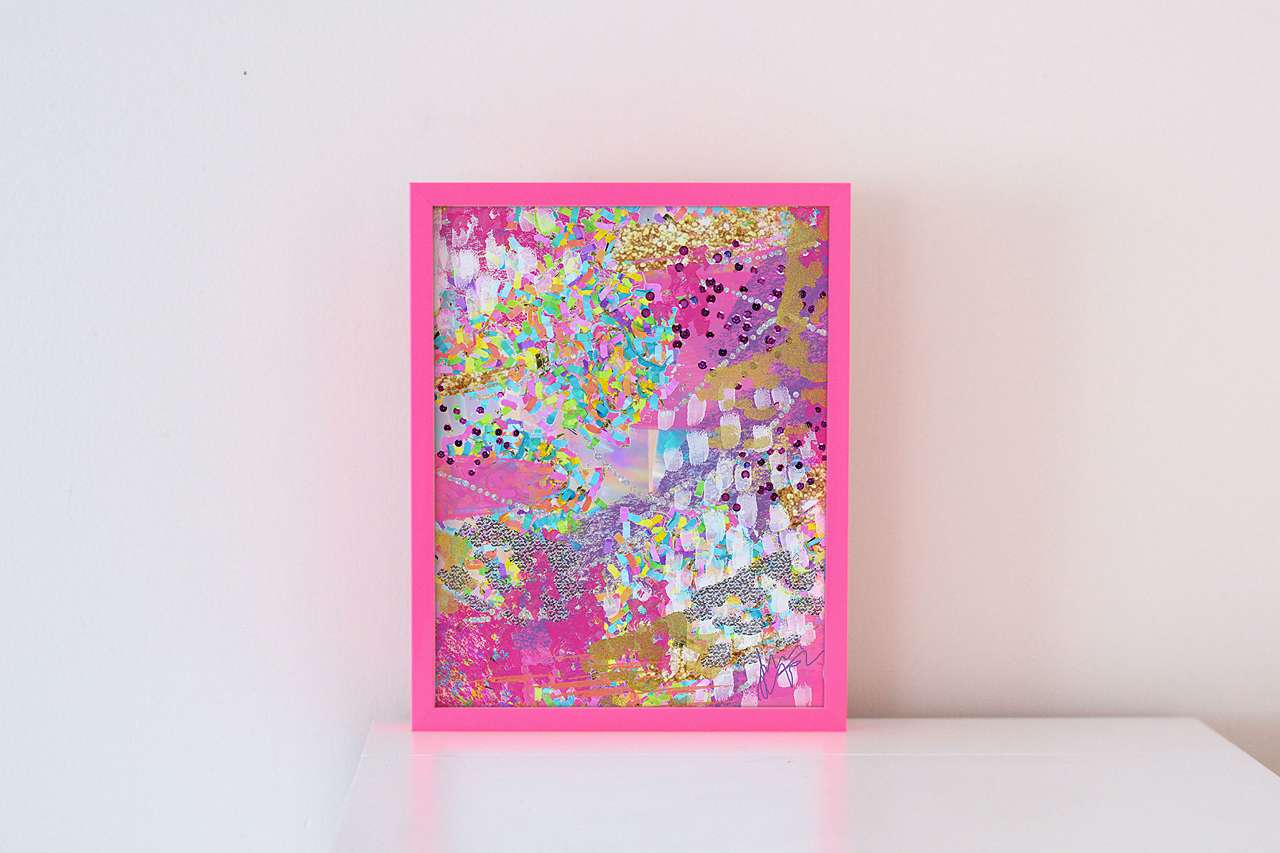 What better way to display colorful art than in a colorful frame. Adding colorful pieces around your home is a simple way to add something extra to your decor without going overboard. If you have neutral tones around your home and on your walls, colorful art may be the perfect thing to add some depth to your walls.
Watercolor Paintings in Frames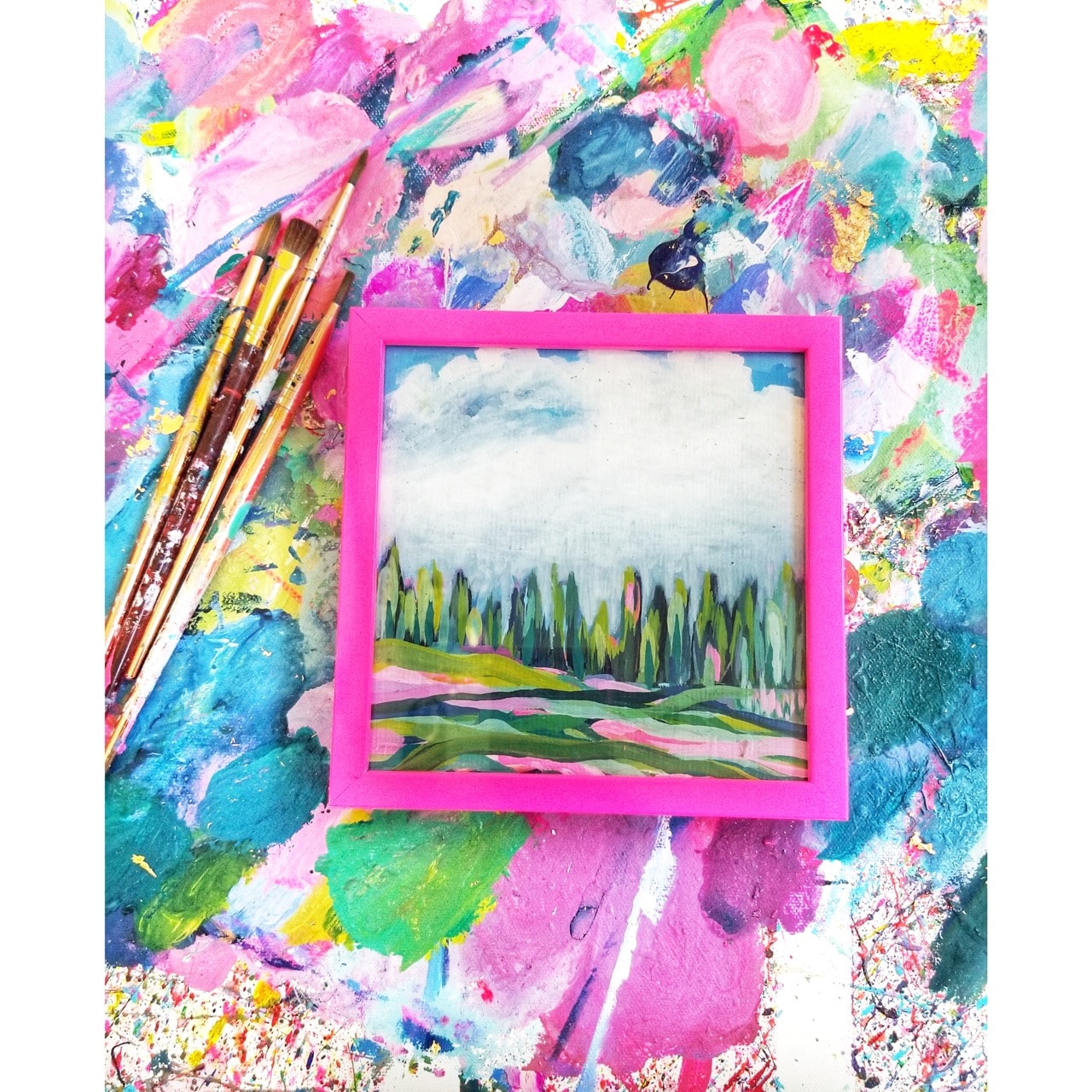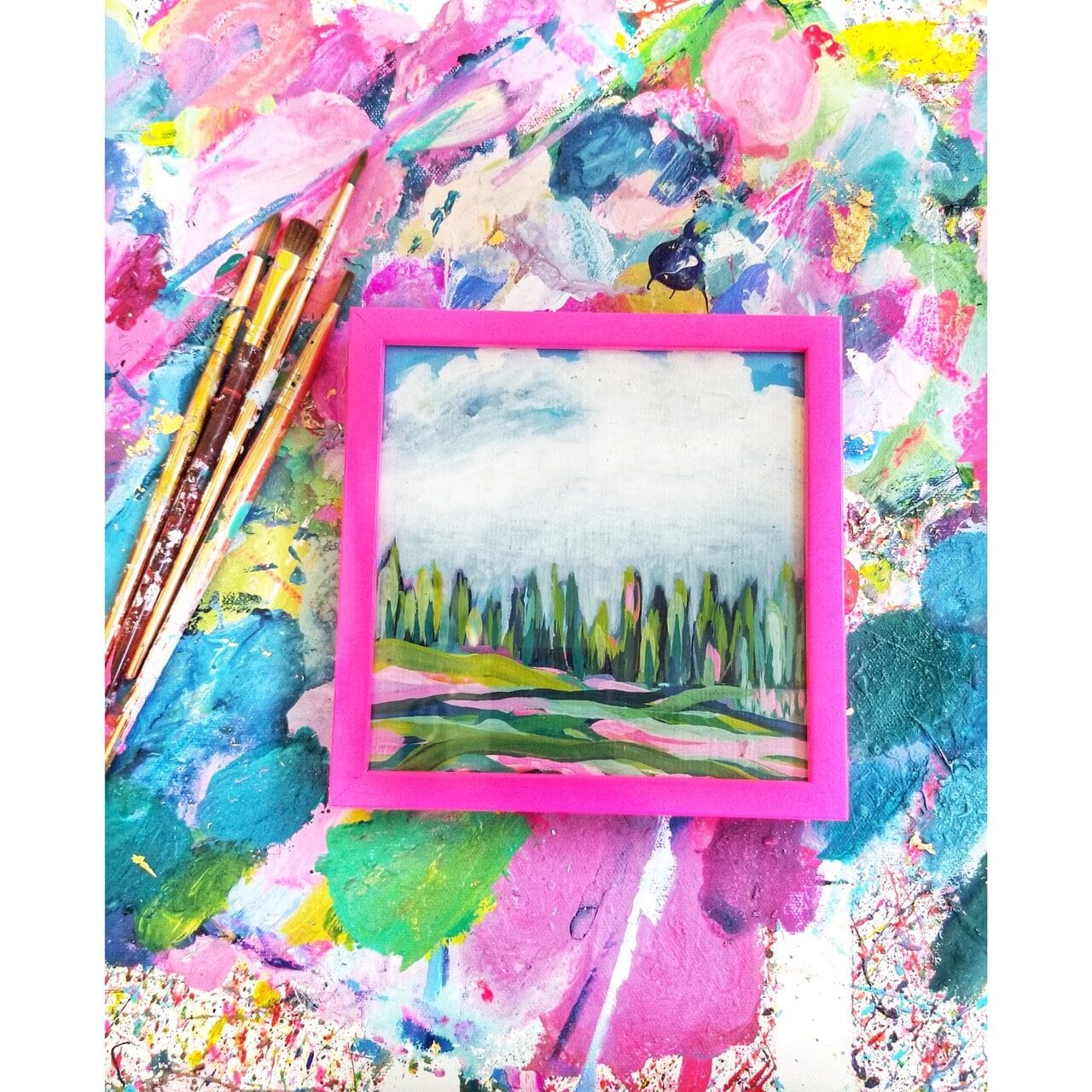 Watercolor paintings are a recent trend that we've seen surfing the internet. Whether you painted it yourself, ordered from a local artist, or found an artist on Etsy or other small business platforms, you will want to give your watercolor the grand display it deserves. Our Hot Pink frame is the perfect addition to any watercolor painting to really make the colors pop off your walls!
Final Thoughts
If you've been looking for a way to add a pop of color to your decor, our Ashford frame style in Hot Pink is the perfect addition. We hope we inspired you to try something new! If you do use our Hot Pink frame, be sure to tag us in your photos on social media so we can see your creativity.