One thing about home decor and interior design trends that we can count on is that they will always change! What was popular last year might be out of style now. So how do you keep up when it seems impossible to do so? The first step is to design your house in a way that you like. Maybe this means skipping out on the trends that seem overly popular now and might fade out later. In October 2021 we discussed what trends we thought were going to dominate 2022. Now that the year is here, let's go over the items that we've seen take over all the interior blogger's homes so far!
Of course with a new year, that means new trends. We've covered the basic interior design styles that have been around forever. While the interior decor style that you choose for your home will cover the main decor style of your home, you can also add other trends throughout your space to really make it your own. Plus, there are no rules that say you have to stick to just one and can't incorporate in other styles. So let's go over some of the most popular interior design trends that are taking over 2022 and maybe you can find a place for them in your home!
1. Textured Walls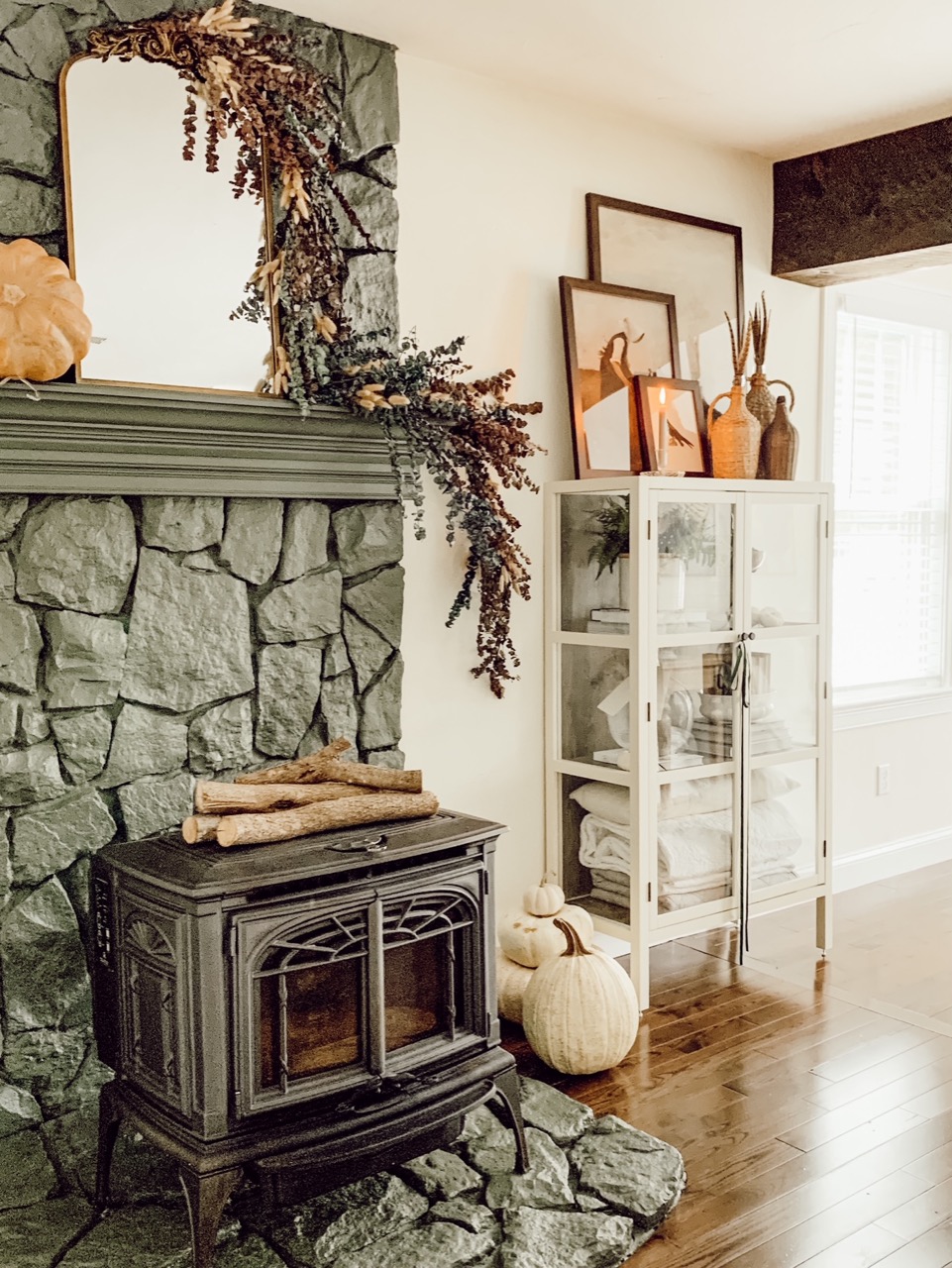 Textured walls are one trend that we are going to see a ton of in 2022. Textured walls can consist of stone, brick, wood, plaster, or the like. Textured walls can really warm up your space so if you have a lot of white walls or lack of color.
Whether you choose to make all four walls in your room textured, create an accent wall, or even add some textured wall art, you are sure to elevate your space and bring in warmth. They certainly add depth to your room which will help to make your room more inviting. Textured walls would be the perfect addition to your living room to help make your room feel cozy and welcoming for your family and guests.
2. Curved Furniture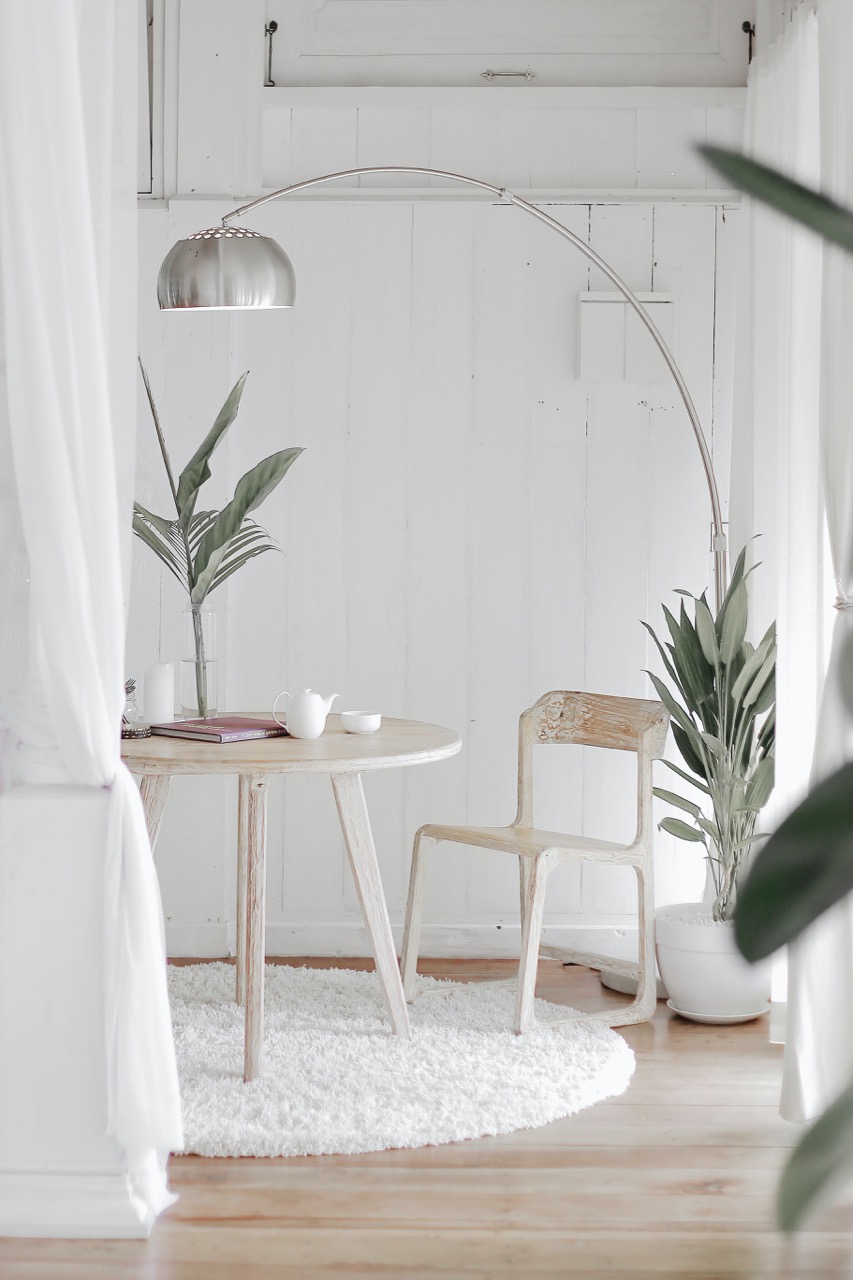 Curved, rounded, and angled furniture is making its comeback from the '60s, so it's time to look to the past. Curved and rounded furniture offers a sense of calmness and will create balance within your space. Adding curved furniture pieces, whether it be a sofa or a table, will require a bit more thought while planning, but the end result will truly be amazing. The curved pieces offer a unique change to your current decor and will make the room feel more welcoming and inviting, which is always a goal!
Of course, you don't have to get rid of all of your current furniture pieces to change them to curved pieces. Start small with a coffee table or loveseat before moving to the bigger items. Remember, it might take some extra thought when designing your room, so try moving things around to see how they fit. Curved furniture will definitely make a statement wherever you choose to add it!
3. Muted Colors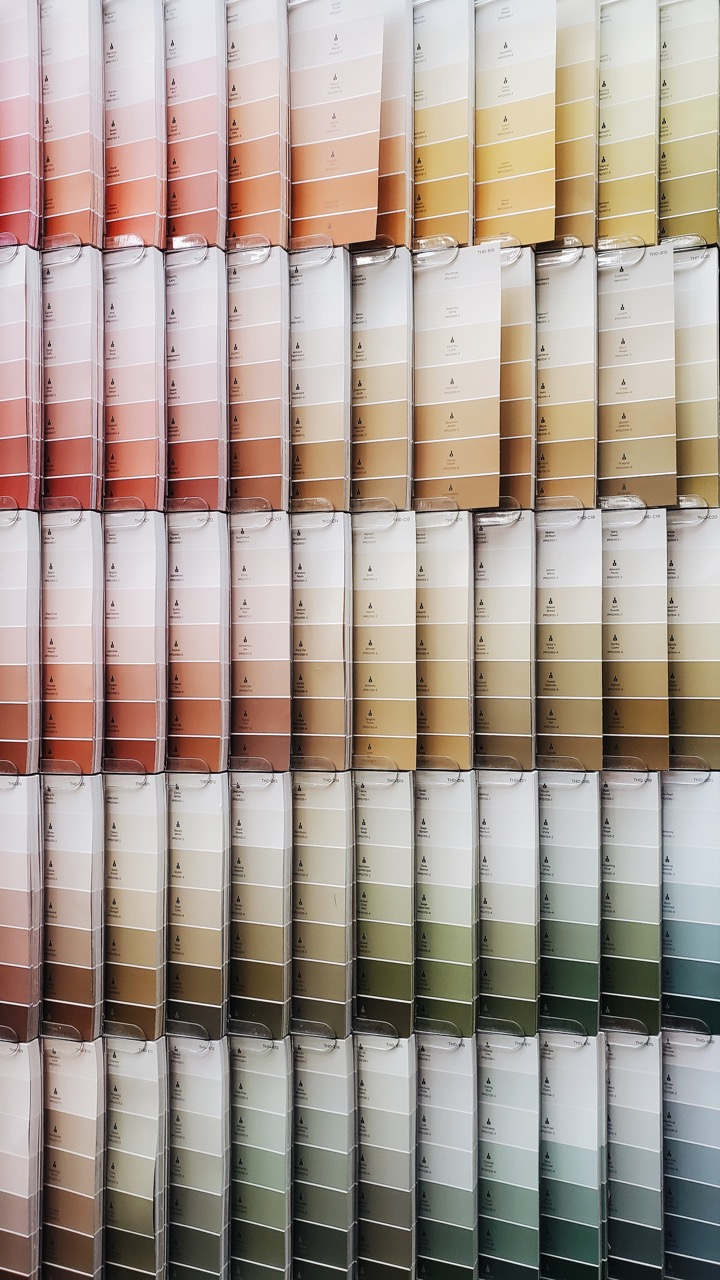 We talked about muted colors in our prediction for trends in 2022 and we have indeed been seeing them everywhere! Muted colors have been a major trend this year. The Sherwin Williams Color Of The Year is EverGreen Fog, a calming hue of green and grey with just a hint of blue. The company explains this choice to "embrace a new beginning" by stating that "In the quiet calm of a forest, the world finds continuous renewal. The hope of new life converges with the wisdom of the ages. In soft shades, there is meaning, a place to heal, a lasting peace." This calming color would be the perfect color to add to your bathroom to create a peaceful environment like your own little at-home spa or to your bedroom to create a place for you to unwind after a busy day.
The Pantone Color of the Year is PANTONE 17-3938 Very Peri — "A New Pantone Color Whose Courageous Presence Encourages Personal Inventiveness And Creativity." Leatrice Eiseman, the Executive Director of The Pantone Color Institute had this to say about their color choice this year — "As we move into a world of unprecedented change, the selection of PANTONE 17-3938 Very Peri brings a novel perspective and vision of the trusted and beloved blue color family, encompassing the qualities of the blue, yet at the same time with its violet red undertone, PANTON 17-3938 Very Peri displays a spritely, joyous attitude and dynamic presence that encourages courageous creativity and imaginative expressions." The blue with violet-red undertones would be perfect to add as an accent wall to your child's bedroom or play area or as an accent color in your home office.
We've talked about accent colors in regards to the 60-30-10 rule before but just to recap: 60% of your room should be the dominant color of your room such as wall colors or your sofa. 30% of your room should be a secondary color, different from your dominant color but still complementing each other. This color can be used for things such as curtains, and smaller furniture pieces such as an ottoman, or linens. The final 10% of your room should be your accent color, used for wall decor, pillows and throw blankets, and other little decor pieces around your room.
4. Wood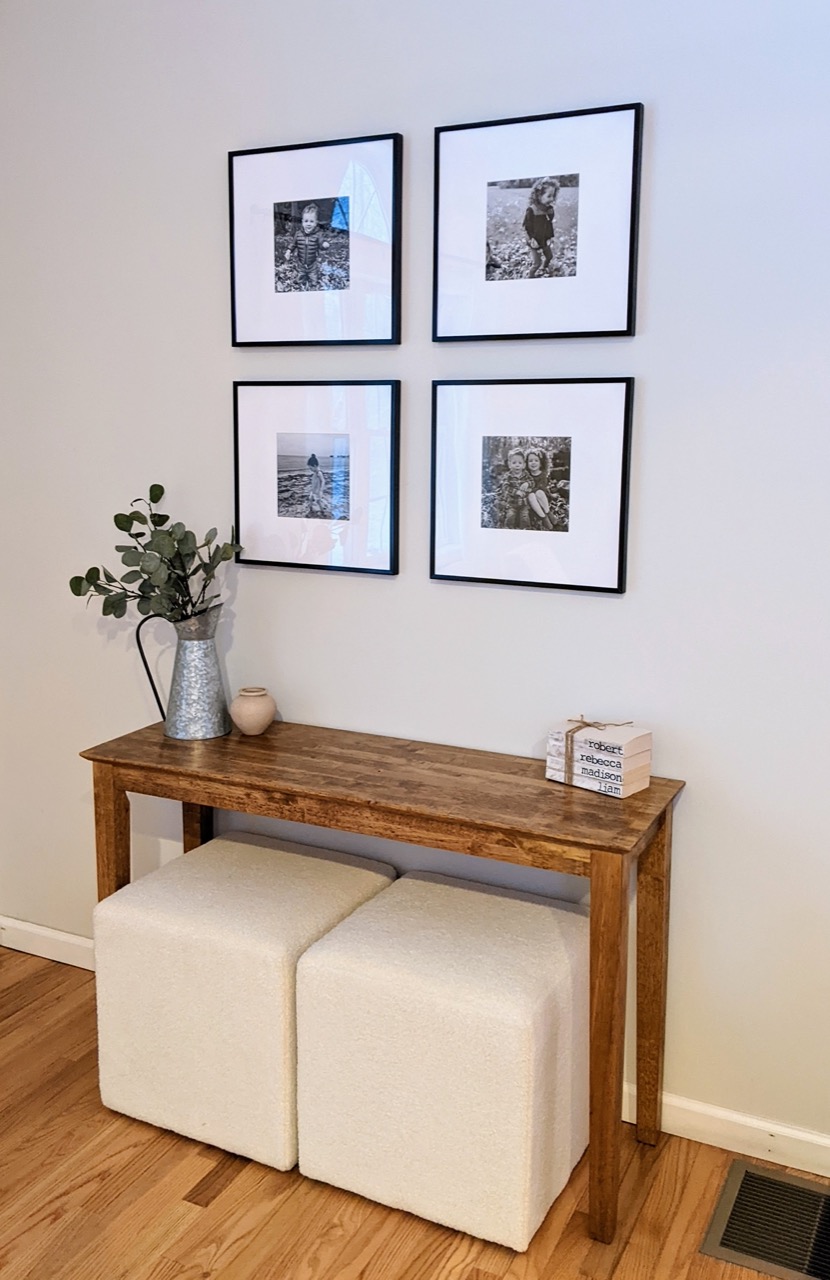 Wood has always been a popular trend in home decor, so what makes it different this year? Instead of dark or light wash wood, this year is warm-tone wood stains! Just like muted and soft colors, warm wood stains are popular. There are so many ways to add wood to your current decor without breaking the bank. Consider a new tv stand, dresser, or even a textured wood wall! You could also try accessorizing with light wood to lighten the mood (see what we did there 😉). For frames, we suggest our Derby wood frame in Wheat or our Dayton wood frame in Sand. Both will complement your space without overdoing things.
5. Wallpaper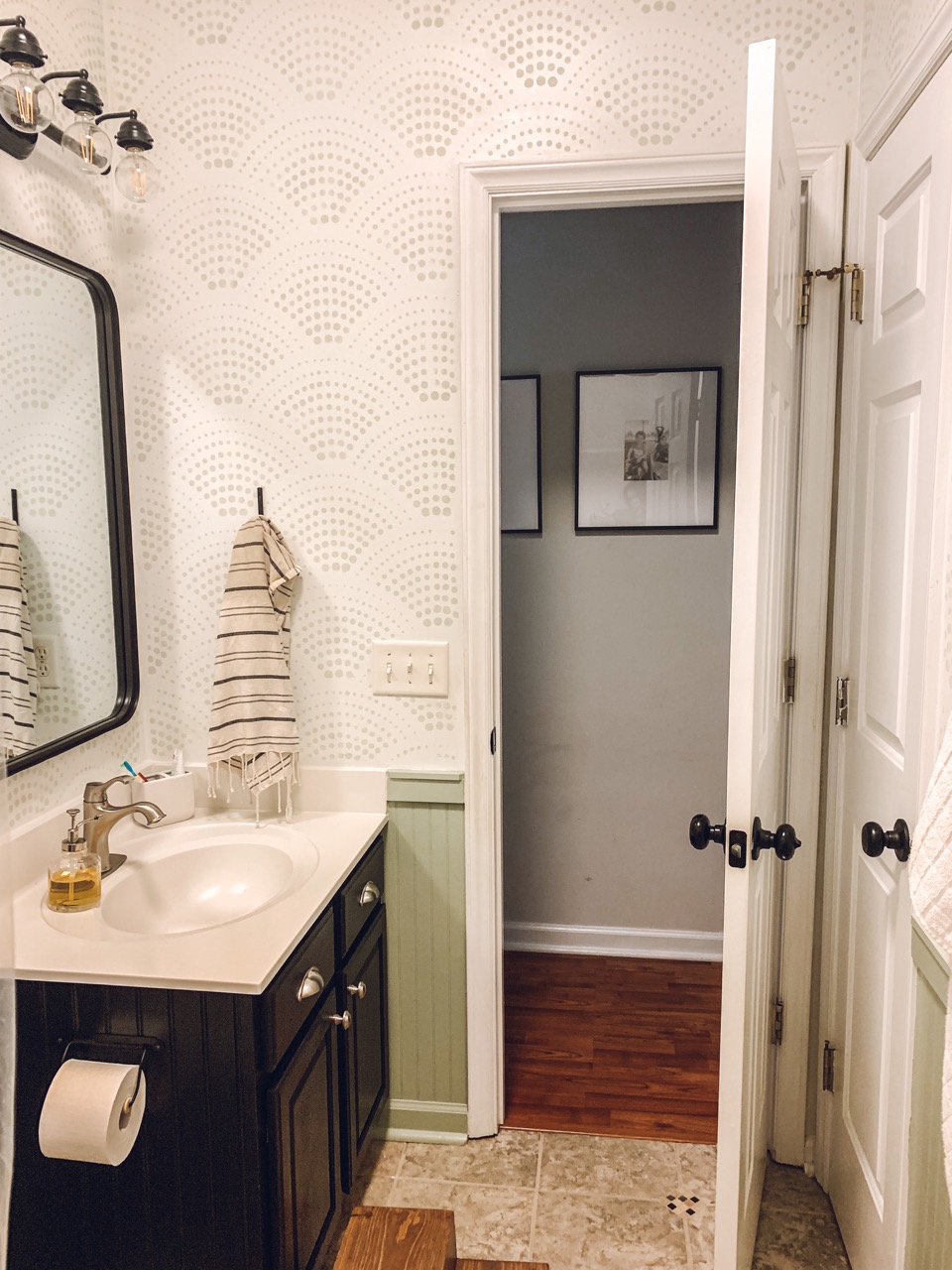 We know what you're probably thinking. When you think of wallpaper you think of old-school, patterned wallpaper. But it's not that, we promise! Fun and playful wallpaper prints have been all the rave lately. Your home decor should portray your personality, so why not add a fun print to express yourself? Add in some colorful art to go along with your wallpaper and you're all set!
If you're not ready to fully commit to wallpaper just yet, peel-and-stick wallpaper is a great alternative. It's easy to apply and even easier to take off when you're finished with it. They have tons of styles, prints, and patterns to choose from so you're bound to find one you like.
Another option to add fun prints to your wall with little to no commitment is by framing those prints for your wall. Cut up some of the wallpaper and design a custom frame to display it in. That way you can still display it without having it all over your walls!
6. Mixing Materials and Colors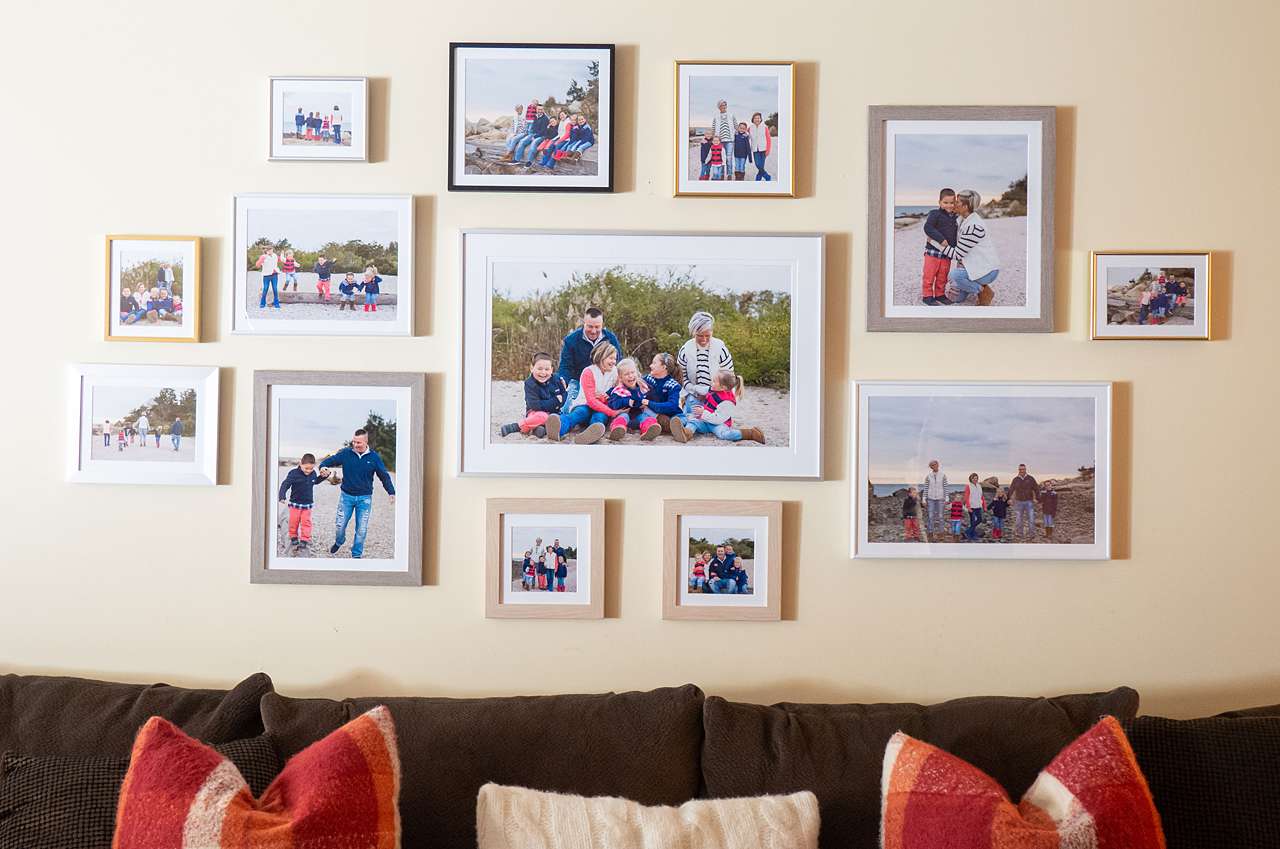 This trend comes from wanting a different interior decor than everyone else. There was once a time when your decor matched, but now it is more common to mix materials such as leather, wood, stone, and the like. So that velvet couch that you've been eyeing that won't "match" your wood coffee table would work perfectly now! As we always say, there are no real "rules" when it comes to home decor, so don't be afraid to mix and match materials to get your dream home.
It's just the same with colors and patterns as well. We've seen a ton of mixing and matching colors and patterns around your home. People tend to lean towards neutral colors for their home decor because it is easy to match, switch up, and decorate with. However, in recent years, the use of bright colors and bold patterns has become more popular. If you've been dreaming of adding a bright yellow sofa or a colorful checkered rug to your living room, we say go for it! Don't be afraid to try new things. Who knows, you could be starting a new trend!
Another way to mix and match materials or colors is by mixing and matching your frame styles or colors. Sometimes a variety of colors hanging on your wall can create an eye-catching presentation in unexpected ways! There are many different displays you can create on your wall by mixing up our frame styles or colors. You could use a combination of both wood and metal frames or use the same frame style in different colors! The choice is completely up to you, but whatever you choose, we know it will be great!
Final Thoughts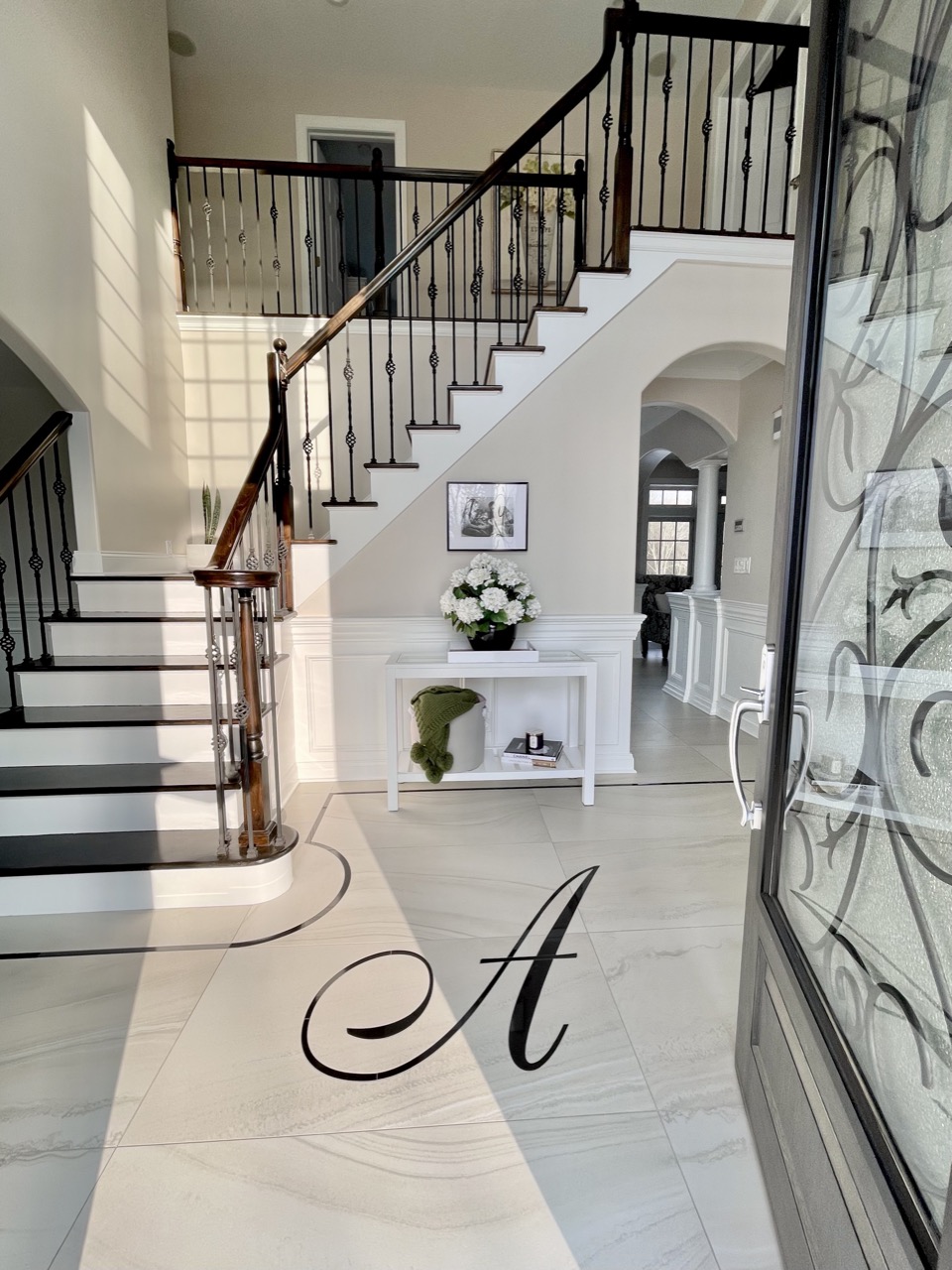 With home decor trends constantly changing, it could seem hard to keep up. How can you keep your house "in style" without breaking the bank and getting a new sofa every year? Our best advice is to keep your bigger items such as your sofa, dining room table, bed frame, and the like simple and timeless, that way they will always stay in style and you can switch up your other decor pieces such as your throw pillows, rugs, comforters, and table runners more often.
We hope that you found some new trends in this post that you want to add to your decor this year. Remember to share your final project with us on social media so we can see what you did with your space!
If you want to be featured in our mailing list, send in your photos to creative@frameiteasy.com with the subject "Featured Friends" and why you love Frame It Easy!
This post first appeared as Interior Design Trends That Are Taking Over 2022 on Frame It Easy - Learning Center for Custom Picture Framing.