If you follow home decor bloggers or social media accounts, you may be familiar with a popular trend: shelfies, or photos of your shelves styled up with photos, books, knick-knacks, etc. The person taking the photograph can also be in the picture (selfie anyone?!). Styled shelves are great because you can constantly switch them up depending on your mood, the season, or current events in your life.
Like anything, creating that perfect shelf — to ultimately take your perfect shelfie — can be quite difficult to get right at first, especially if you are adding other decor pieces to your shelves. As we always say, when it comes to custom frames and designing them for your space, there is no right or wrong way to do things. If you like the way it looks, we say go for it! With that being said, of course, we still have some suggestions for you to get the ball rolling and give you some inspiration so you can take the perfect shelfie when you're done, whether you're going to be in the photo or not!
Find Your Spot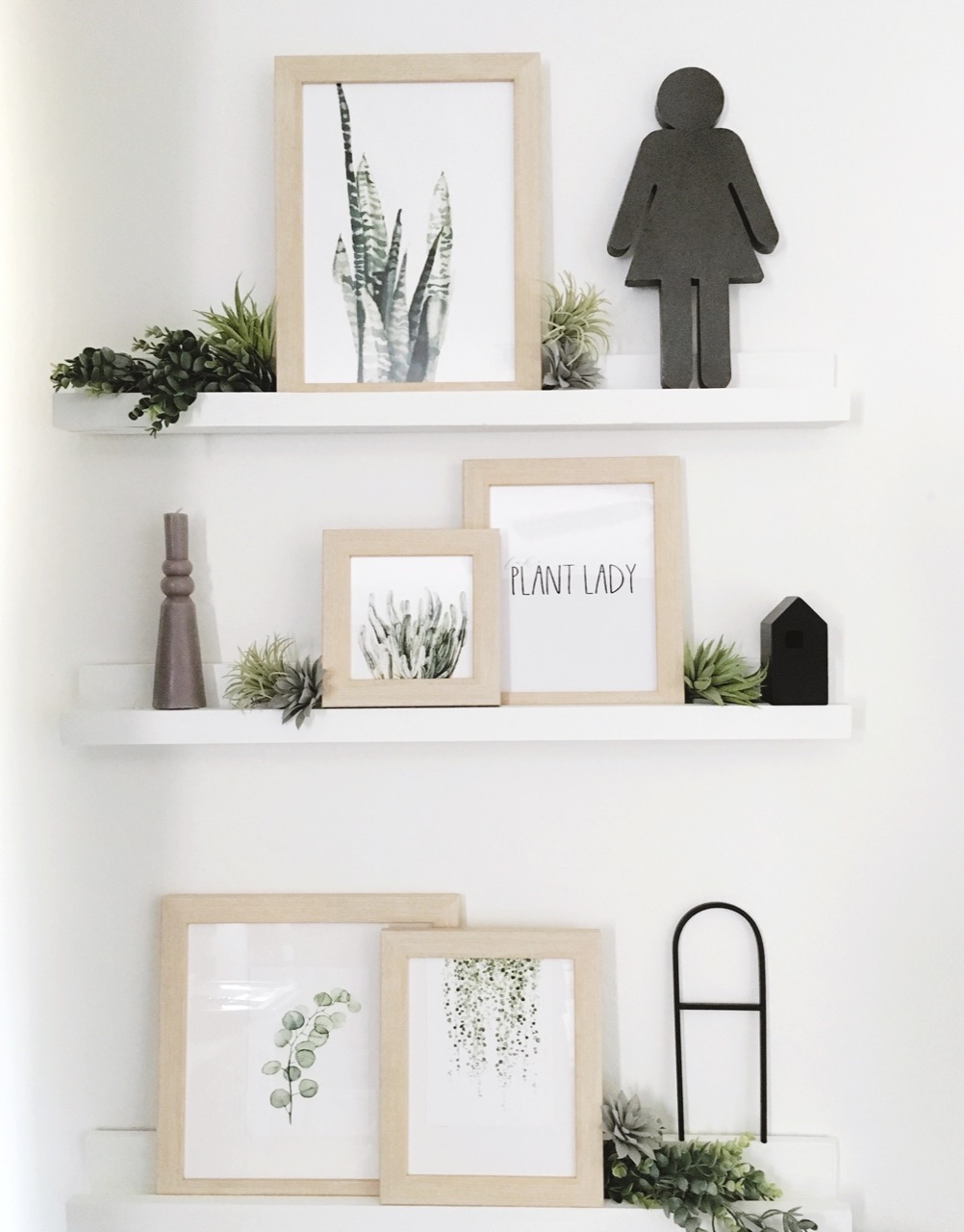 First, you will need to find where you want to hang your shelving. This will be your first guide in choosing the style, color, and size you will need for your frames and other decor pieces you want to add. Try to coordinate the shelves and the decor you will be placed on it with the furniture in your room. If you are decorating your bedroom, take your bed frame, dresser, or your vanity into consideration. For light wash furniture, take a look at our Dayton frame style in the color Sand.
Another great place to hang shelves is in your living room. Take a look at your couch, coffee table, and even piano if you have one. If you have darker wash furniture our Derby frame style in the color Russett might work perfectly. Neutrals work great because they go with almost everything and can be easily switched around if needed.
The great thing about shelves is it can add extra space in an area where there might not be much room to decorate. Floating shelves, as they are called, come in various lengths, but they usually aren't very deep. It's an important consideration when choosing a spot for them. You don't want to constantly worry that someone will bump into them. They can also be used in areas where you want to draw the eye away from something else. For example, a shelf over a wall-mounted TV can be a nice distraction when it's not in use. And of course, safety is always a concern. Make sure you have securely affixed any shelving according to directions.
Perfectly Imperfect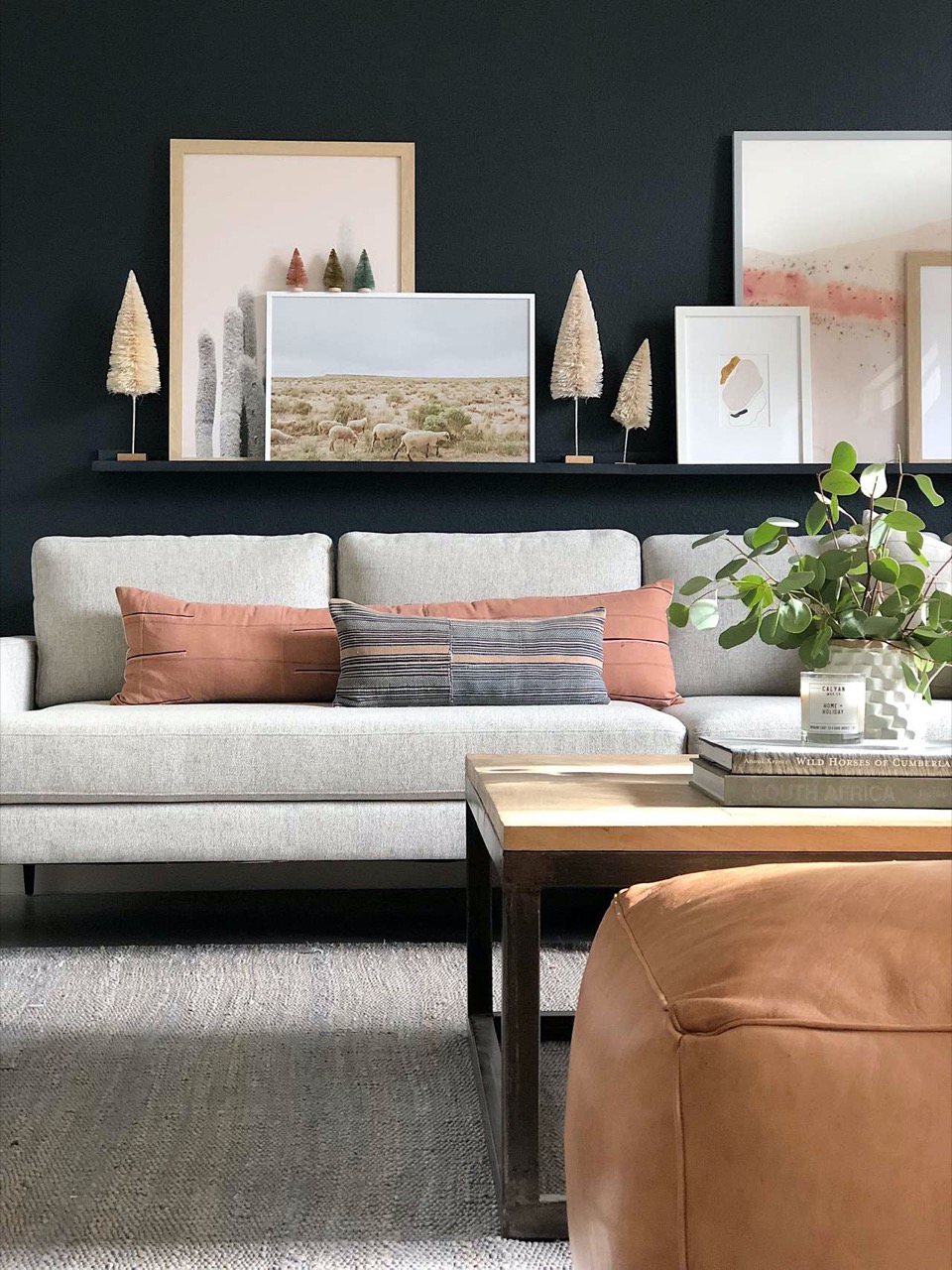 Here's where you can get creative! Decide if you want to use just one shelf, or if you have space make it a grouping of shelves. They can be uniform in size and placement, or vary the sizes and arrangement. If you are using multiple shelves, just be sure to space them a minimum of 12" apart for maximum appeal. Now is the time to decide also if you want to go for a monochromatic look or mix it up. All black frames with white matting combined with black letters and other accessories make a stunning statement. Or frames and items of varying shapes, sizes, and colors that complement one another can make an eye-catching display.
As we said, when it comes to custom framing, the possibilities are endless! Whether the decor on your shelf is perfectly spaced and placed or things are scattered around and partially blocking each other is your call. It doesn't have to be perfect to look perfect!
Pick Your Decor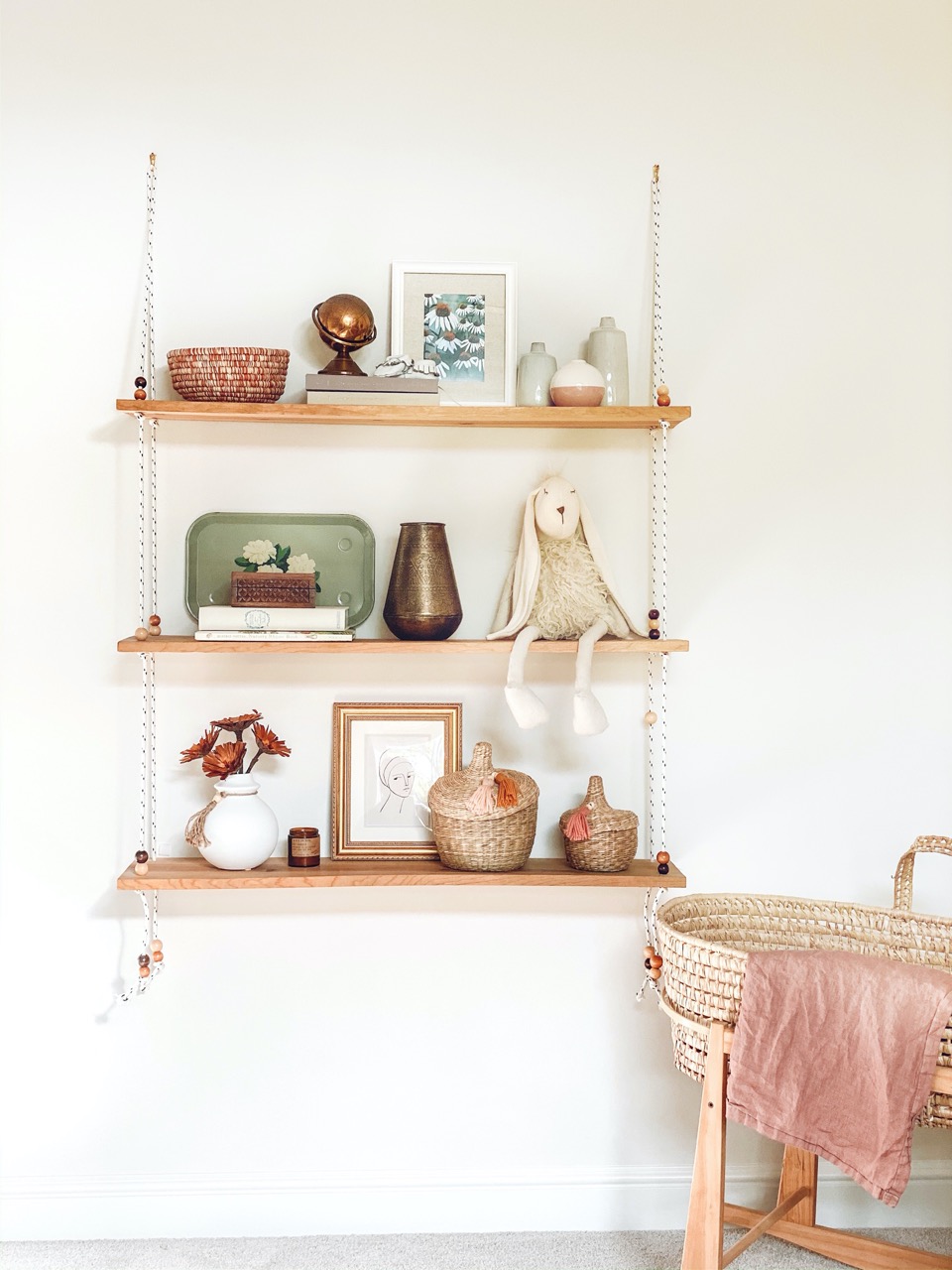 Once you have figured out where you will be creating your shelfie and the size and configuration of your shelf(ves), it's time to choose what you will be including on it! You may already have at least one item that you want to display, and you can work off of that. Maybe you have a collection that you want to show off and incorporate into your shelfie. Think about the vibe you want to create, the style you are going for, and the location of your display.
If you are in the living room, adding books, small plants, and other small decor pieces next to your frames will compliment your shelfie perfectly and add some sophisticated style. If you are in a nursery or kid's bedroom try adding books, baskets, stuffed animals, and even some building blocks to spell out words or their name! This creates a fun and playful vibe in the room. In an office space, your framed diploma or awards add a professional touch. The bedroom is a great place to arrange more personal photos. Whether you are displaying new-found treasures or old favorites, experiment with your items until you find the arrangement that works best for you.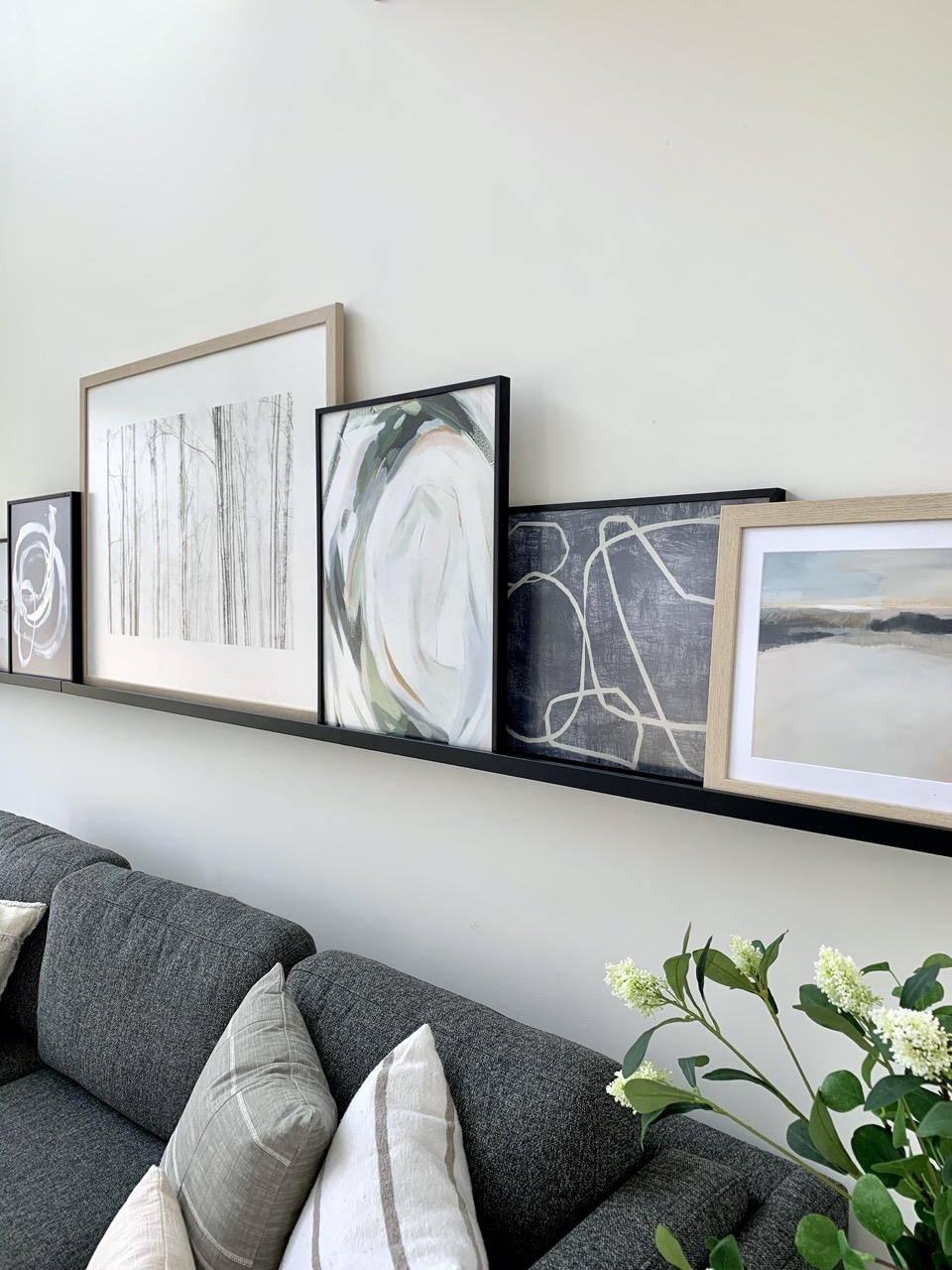 Final Thoughts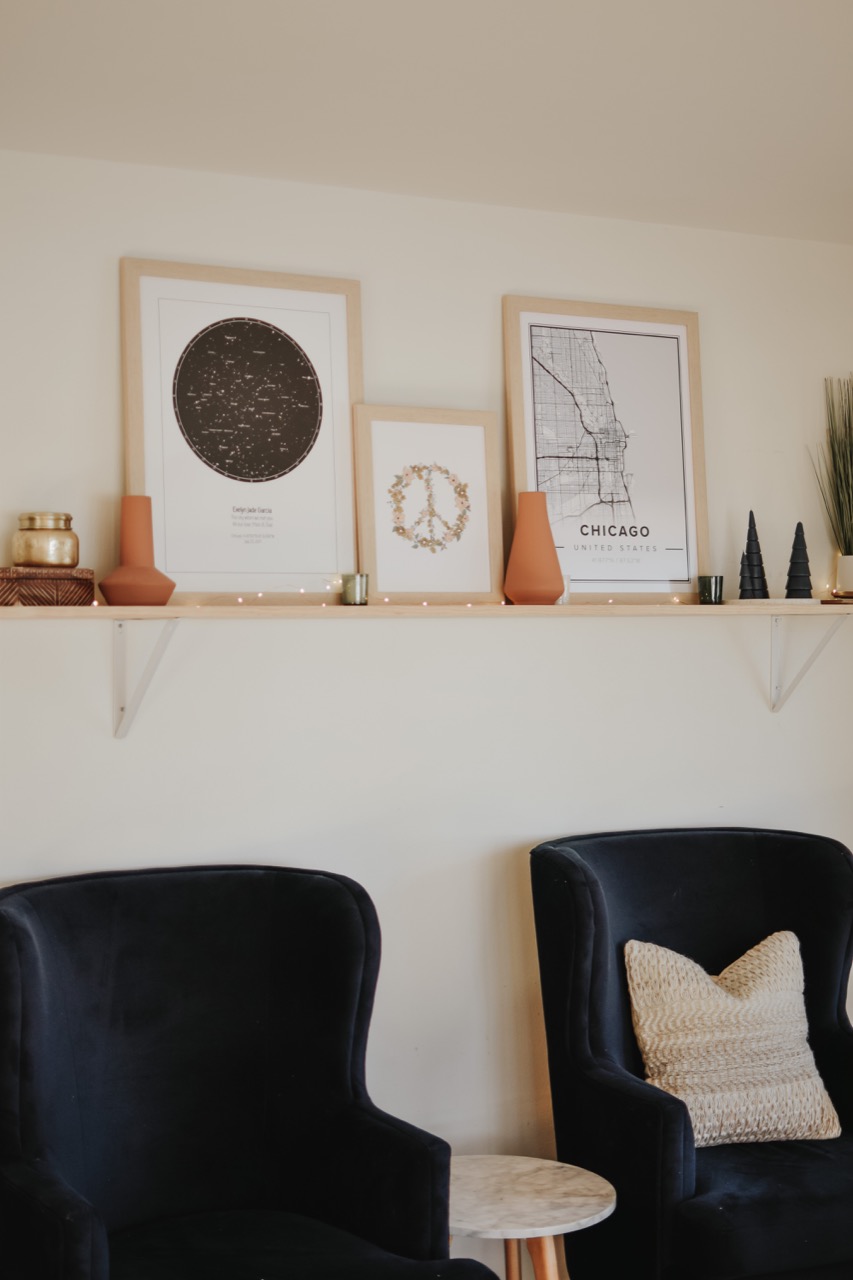 Display shelves have been around for a while, but a shelfie is a design trend that we can get on board with. Styled shelves give you the freedom to change up your decor, display multiple items, and don't take up much valuable space. If you do try any of our suggestions and take that perfect shelfie make sure to share them with us. And if you have any other ideas for shelving decor, share those with us as well. We always love to see what you create in your home!