When it comes to sports fans it's all about THE TEAM! While the sport and team may be different, there's one thing all die-hard fans love to showcase and announce to the world: Their love for the team.
We all know someone (hey, you may even BE that someone 😏) who wears the merch and flies the flag, who goes hard for body and face paints (mad respect! 👊), and may even incorporate team colors into their hair or have a team tattoo. (Now that's dedication! 🤜💥🤛)
One thing is for sure, everyone is aware of their love for the team! Of course, wearing team gear is one thing, but shouldn't your home decor reflect your passion too? We're here to help you with tips and trips to elevate your love of all things sports. And if you're looking for the perfect gift for the sports nut in your life, we've got that covered too!
So whether you're into American favorites like football 🏈, baseball ⚾️, basketball 🏀, and hockey 🏒, or maybe you're an F1 fan 🏎, soccer buff ⚽️, tennis nut 🎾, or UFC addict 🥊, we've got your guide in sports memorabilia framing!
---
What To Frame?
Posters, Photos, and Prints
Do you collect sports memorabilia, have a sports-themed room or basement, or know someone who does? A framed poster, photograph, or other large-scale images are a perfect addition to any sports fan's collection! There are tons of places to buy posters and art or you can purchase downloadable photos and upload them right to our site. That way your frame comes ready to hang!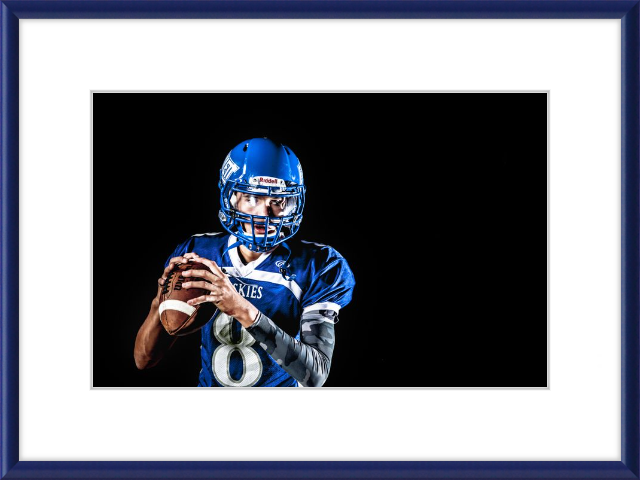 Jerseys: Authentic, Replica, Retro, Practice, and everything in between
Every fan has a favorite! What better way to let the world know than by rocking their jersey? Of course, for the diehard fans reading this, jerseys come in different degrees of value and prestige. Sure, there are the lower-priced ones with ironed-on numbers and lettering. Then there are the professional quality ones with stitched-on numbers. (Oh, fancy!)
And who knows? You might even have one such jersey that's signed by the very player its numbers represent! If this is the case, you wouldn't want to risk the wear and tear of day-to-day living on it; keep it pristine in a frame!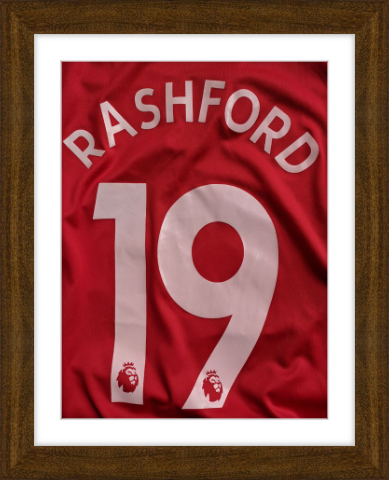 As long as the jersey is less than ¼" thick it will fit in our metal frames, or ⅛" will work in our wood frames. Keep reaching for a more in-depth look at framing your sports jersey.
Flags, Pennants, and Banners
Sometimes your sports memorabilia framing may need a morale boost in the "team spirit" department. Here's where our matboards can elevate your framed piece into a true homage to your team. We carry the very latest trends in matboard colors, textures, and patterns offering versatility, affordability, and creative options. With all the colors we have to choose from, a single mat can showcase your piece. If you go with a double mat, go for those team colors!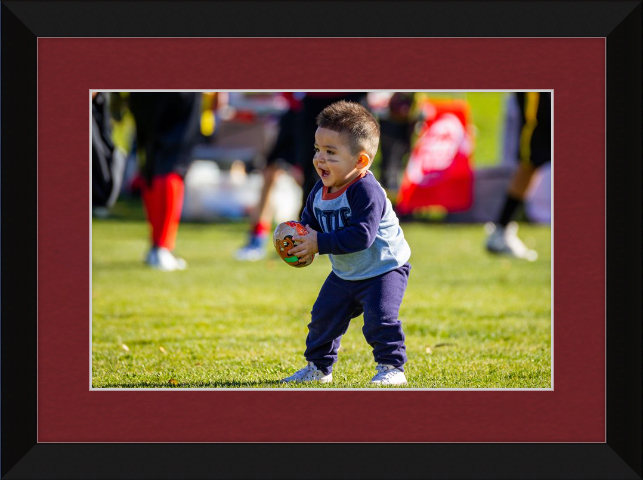 You can also use the frame to bring some color into your piece. Have a photo of you and your family watching a Yankees game? Display it in our Hanover frame in Blue for maximum amounts of team spirit! Green Bay Packer fan? The same Hanover frame in Green would be perfect! If you're more of a Buccaneer fanatic, go for the Hanover in Red!
Large-scale items don't need any matting and look great in a simple black metal frame, but you can always add a little color with our red, green, blue, and even pink frames, or with the addition of matting.
Ticket Stubs, Programs, Newspaper Clippings, and Sports Magazines
Don't forget other sports items that can be framed! How about the front page of the newspaper when your team won the championship? The magazine cover that has your favorite athlete in action!
The photos and posters don't have to just be limited to those who are signed to multi-million dollar contracts. What better way to honor the athletes in your family? Blow up the picture of your daughter sliding into home or your son crossing the finish line and make them feel like the super sports-star!
If you've been to a special game, you probably saved your ticket to remember all the fun you had, win or lose. While every fan has their highs and lows, rooting for and believing in the team is what keeps the spirit going.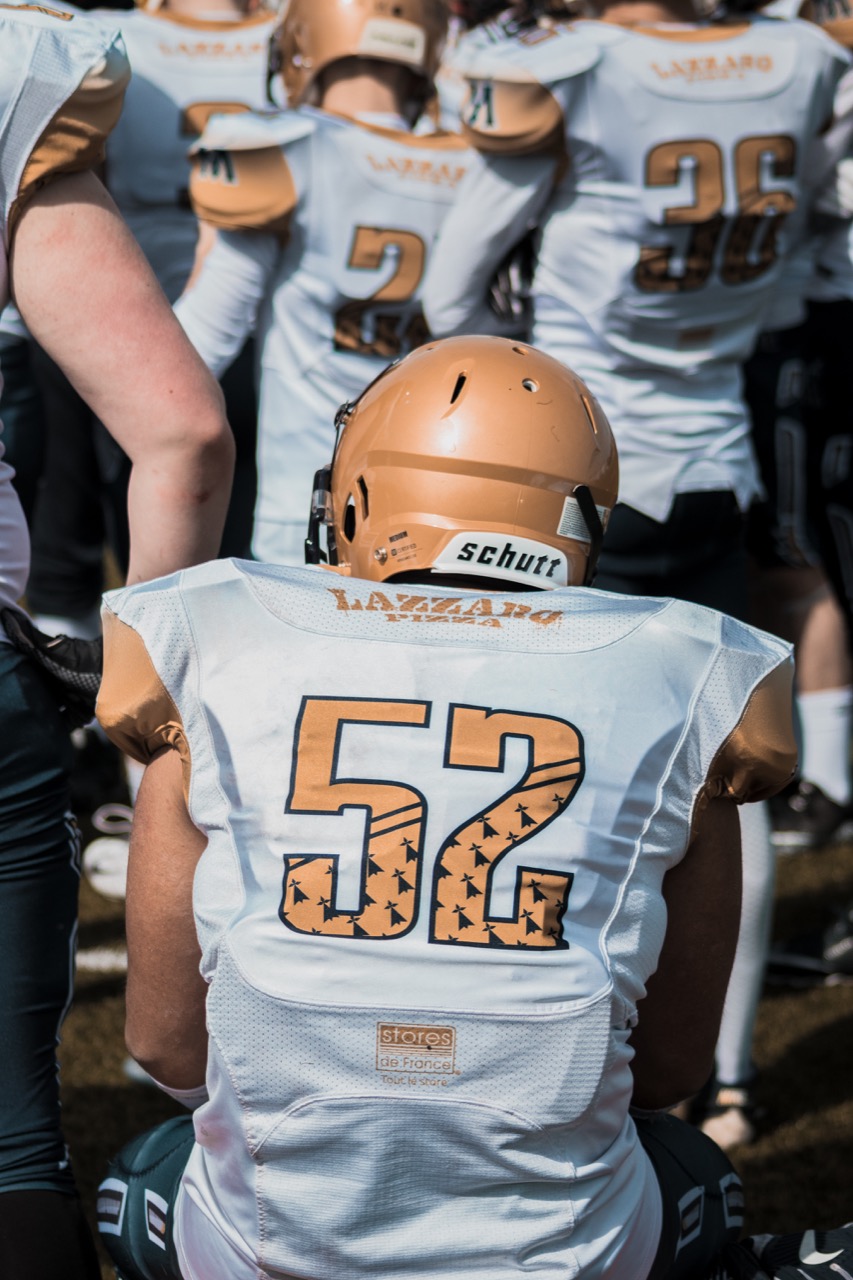 So if you do have your ticket stub saved, why not frame it? Let everyone know that you've sat in the bleachers, rooting them on — even in blazing hot or unbearably frigid temperatures. It's a great way to showcase all those memories! For framing smaller pieces such as tickets and photo strips, check out How to Frame Small Art.
---
Where To Frame?
Man cave, basement, or garage
Ahh, the mancave, a place where the men can hang out, watch a game, and drink a few beers. What's better than this? Guys being dudes. The mancave, basement, and garage are perfect spaces to showcase your interests, as well as your love for the team! Maybe you already have the perfect billiards table in place and a fully stocked high bar, all that's left is to jazz up those walls!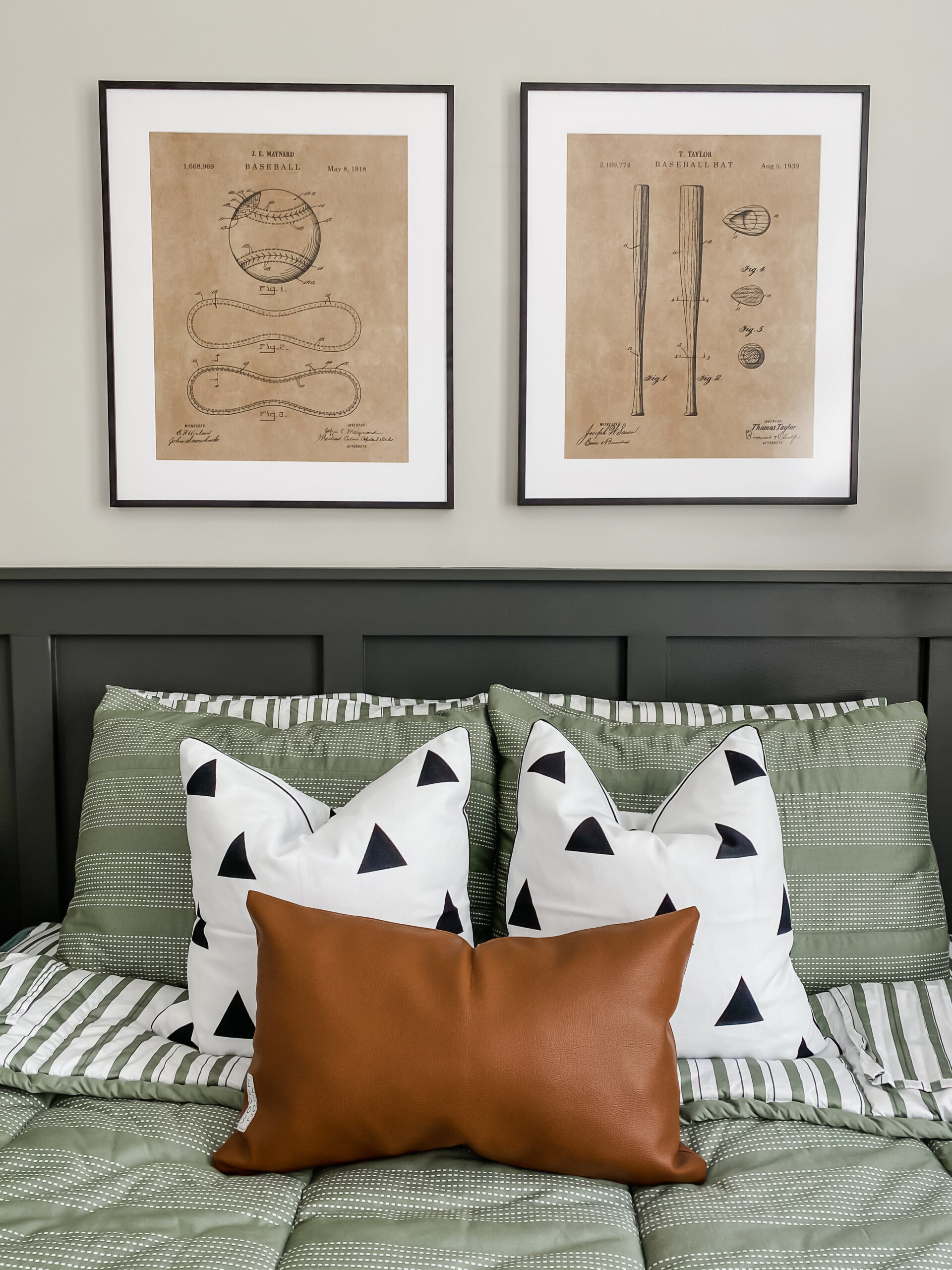 If you're a lifelong fan of a sports franchise, you likely have an encyclopedic knowledge of all the players that have come and gone over the decades. Some may be celebrated in your team's ring of honor, or even the hall of fame for the overall sports league, but wouldn't it be cool to dedicate a wall — or even a portion of one — honoring all your favorite players?
This could even culminate in you forming your very own "all-time" team comprised of your favorite players, even if they're from different teams or even sports! And if you are always looking for a gift for a loved one who has everything, you could always add to the collection and save yourself countless hours trying to find the perfect gift!
Home Bar
A home bar is another perfect place for some sportsmanship! Sports and beer go together like peanut butter and jelly, the perfect pair. Chances are you're enjoying a beverage while you watch the big game, so why not take it up a notch and give yourself the ultimate sports bar experience?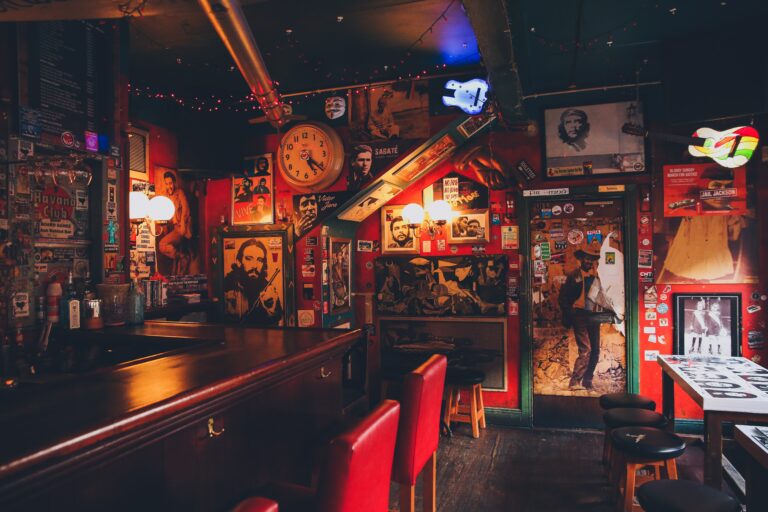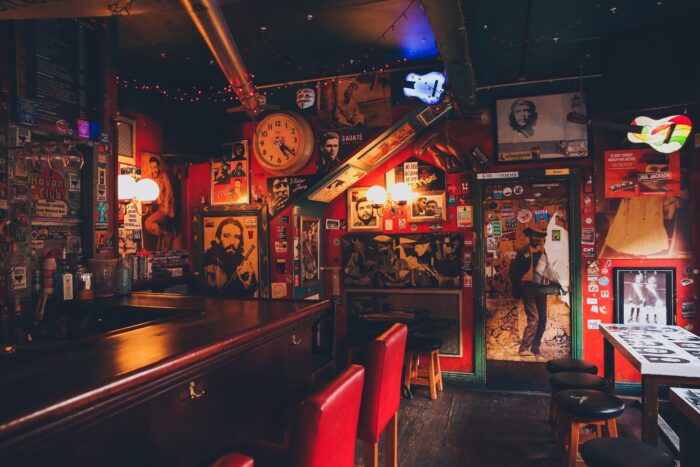 Here are a few 🏀 ballin' bar ideas:
Create a backsplash with framed tickets, or trading cards.
Match your bar drinkware to your framed jerseys and team colors.
Assemble an accent wall featuring your most prizes sports collection!
Office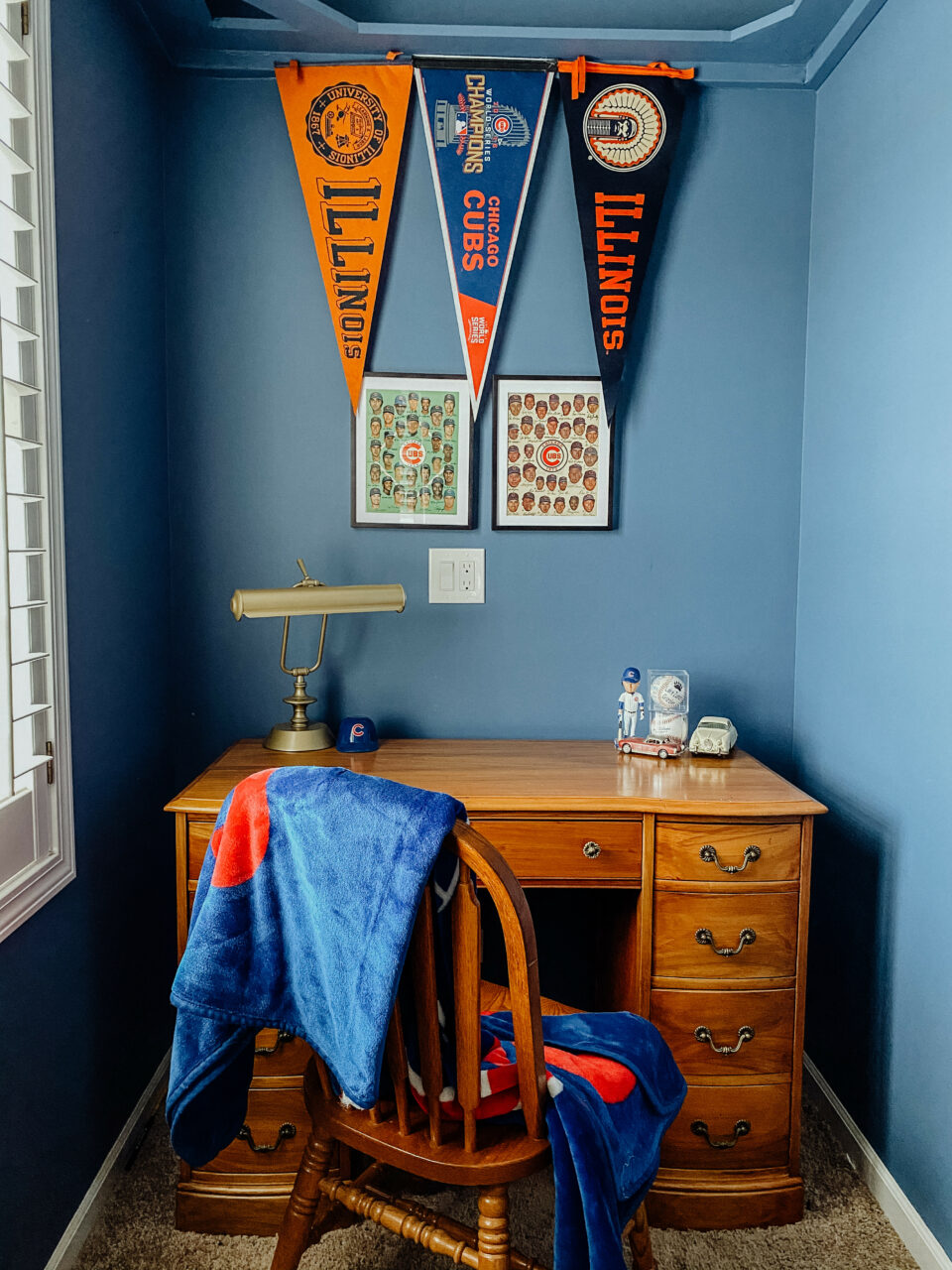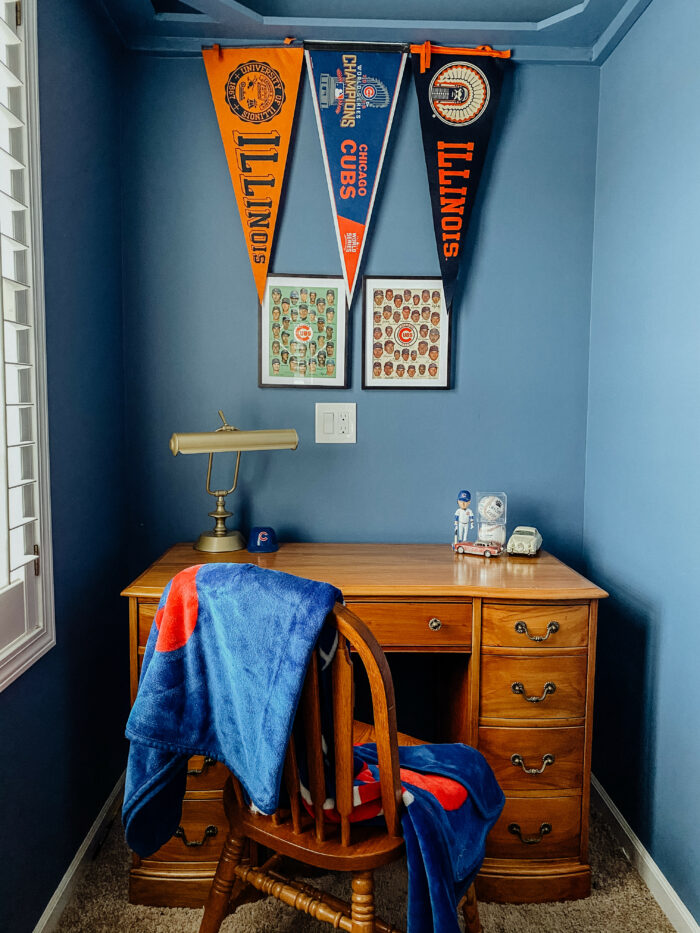 Have a home office or your corner spot at work? Turn it into your own mini stadium. While your desk can hold 3D objects like bobbleheads and your lucky ball cap, try hanging a framed pennant or small program to remind you of a fun weekend ahead!
Livingroom or Kitchen
Fans unite, the living room is where everyone gathers to watch the game on the big screen! What other place would you want to showcase your most prized collection? Show it off, your friends are going to be so impressed!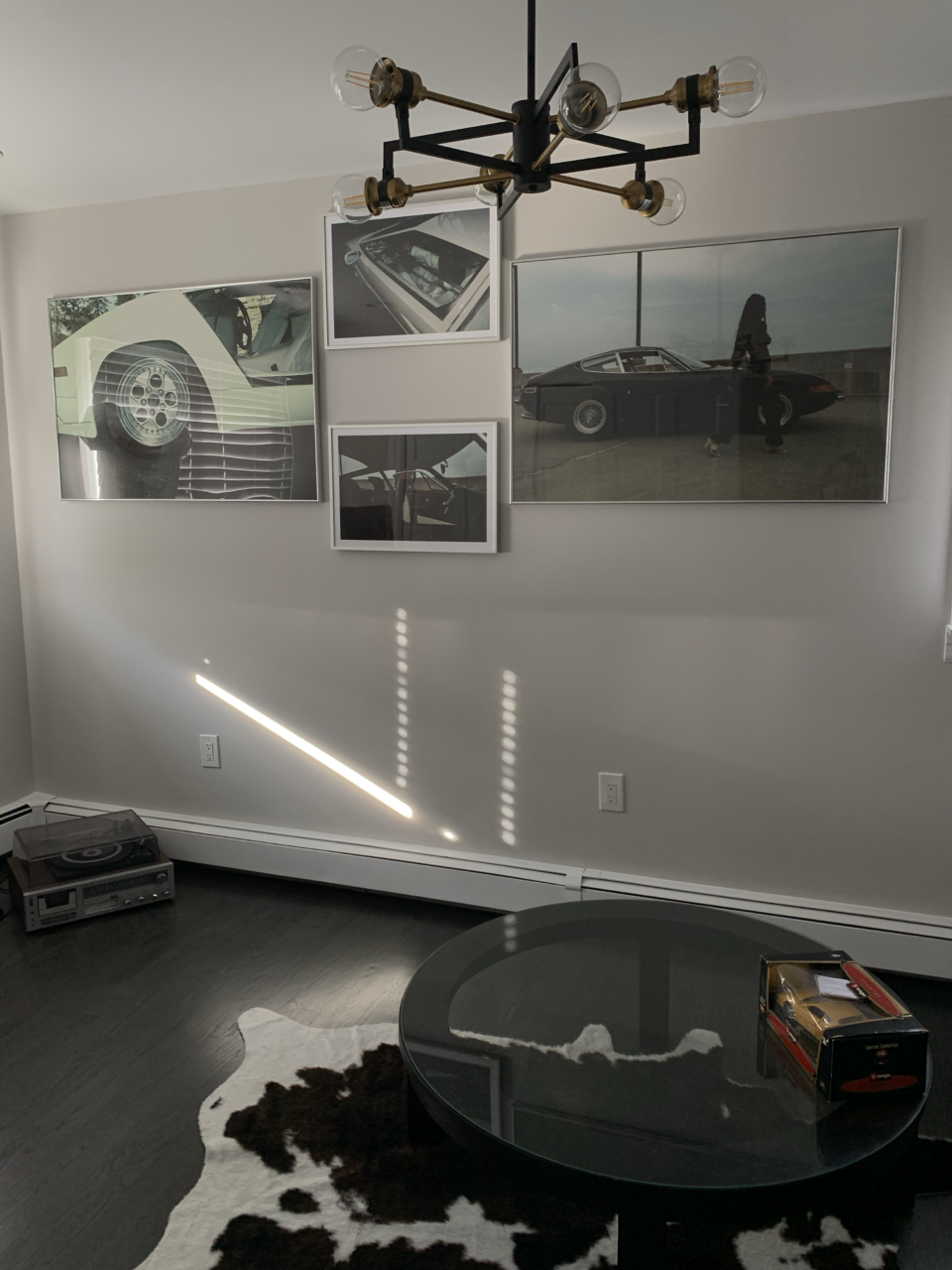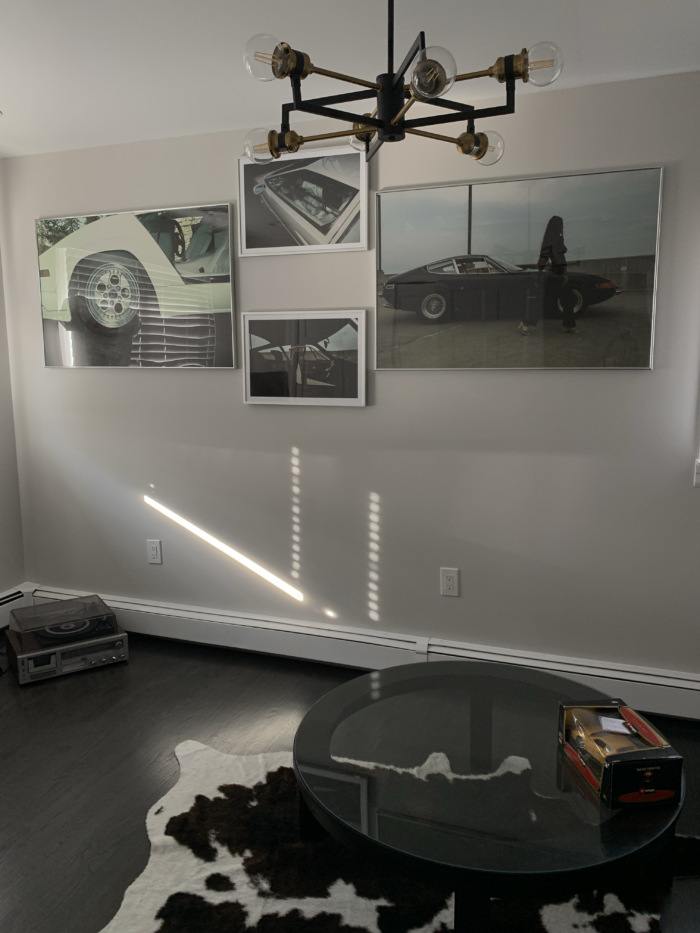 If you're cooking for the big game, or have a kitchen bar looking out to a TV, you've got a great area to display some smaller memorabilia! As a rule of thumb, don't place or hang your items near water or heat, think over the fridge or display your frames on the counter with our EaselMate™.
Bedroom
Whether you're designing a sports-themed bedroom for yourself or your little one, be sure to keep to a color theme. (We recommend sticking to team colors.) While sports-themed rooms generally have a lot of items and knick-knacks on display its best to keep your color theme to a 3 color max, so as to not overstimulate (this is a bedroom after all! 😴)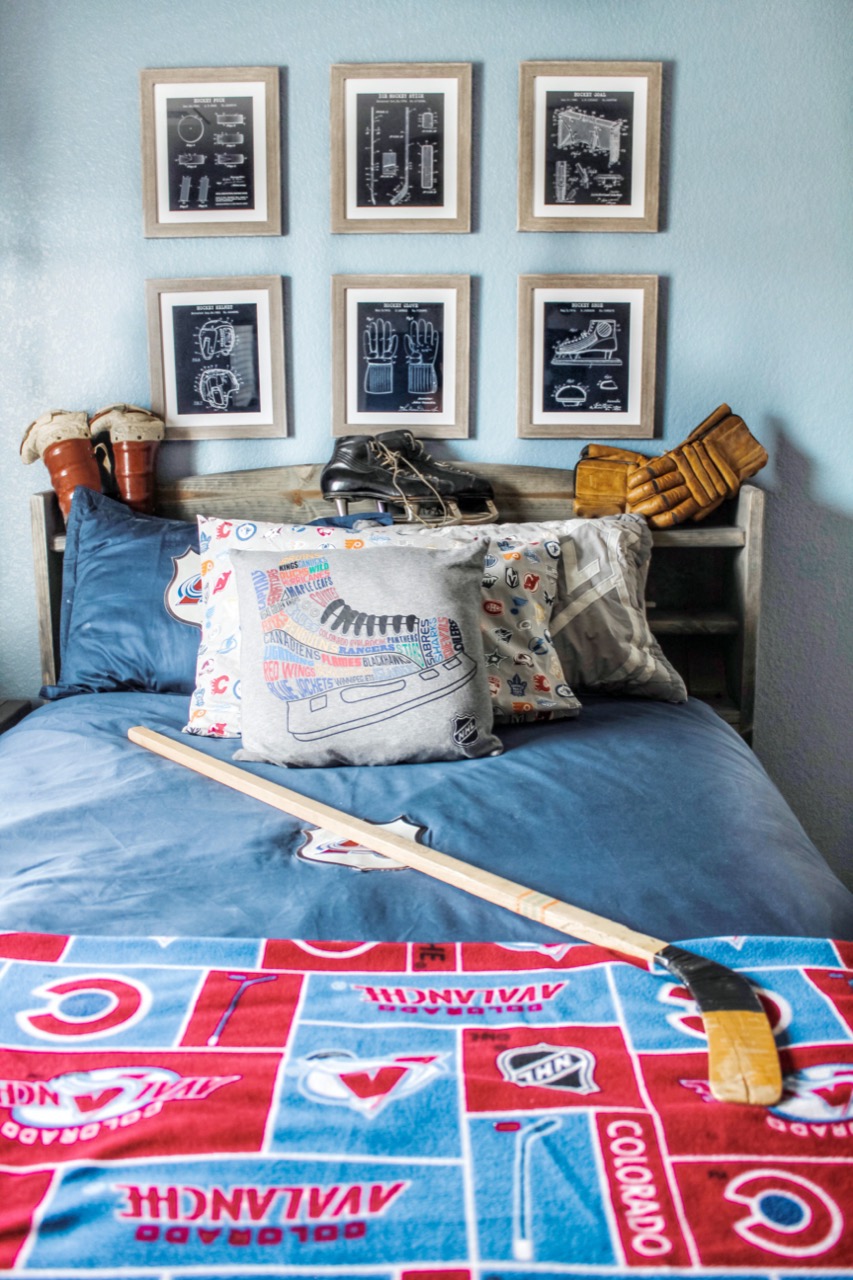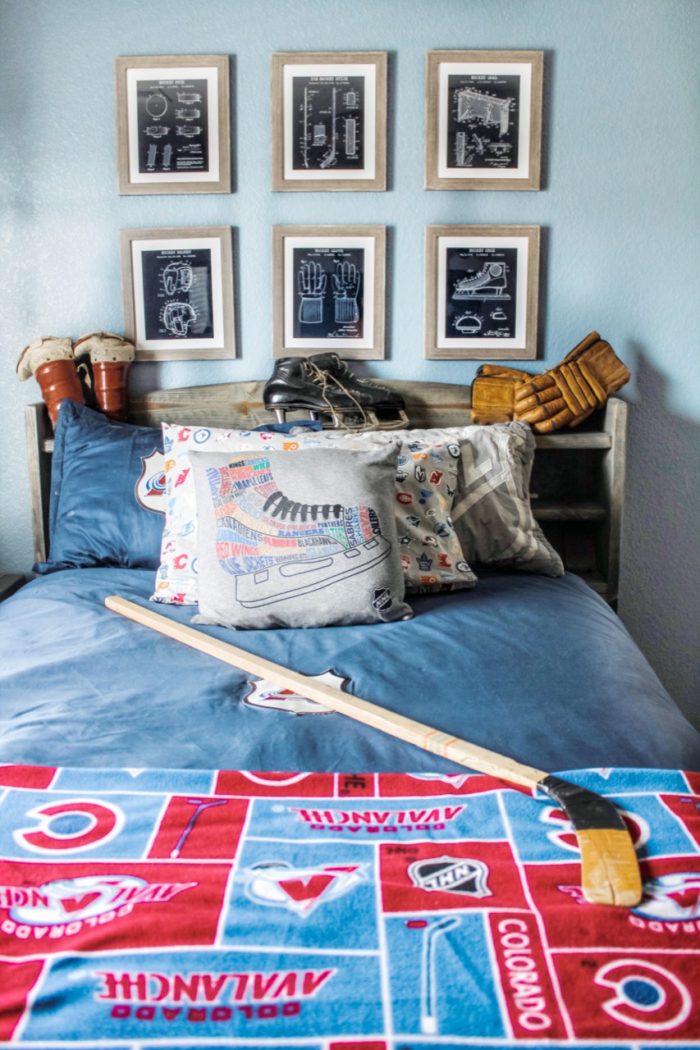 We also suggest keeping your wall art located on one accent wall so other bedroom furniture and features have a space of their own. Consider hanging your biggest pieces, like framed jerseys or team flags right above the bed to create a perfect focal point.
---
Team Jersey – How To Frame?
Did you score a game-worn, player-signed, or super special variant jersey? Some sports uniforms are better suited on the wall preserved, than on your back in the elements. For these occasions, you need a frame!
This is a bit different than framing a basic piece of art, though. That said, there are going to be some functional guidelines you'll need to follow to get that jersey looking right in a frame! Let us walk you through some of the functional stuff, so you can plan your perfect aesthetic fit!
Measure Twice!
While measuring is important with just about everything you frame; Jerseys are a bit trickier. We always say to measure the exact "width" and "height" of what you want to frame, and for most things out there, that's a good rule! That said, jerseys are what you'd call an outlier. Measuring them is going to require a bit of an "outside-the-box" approach.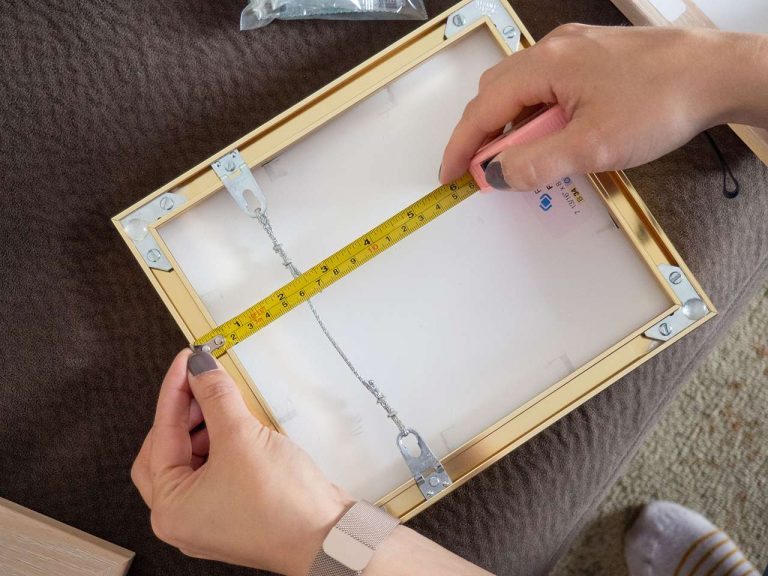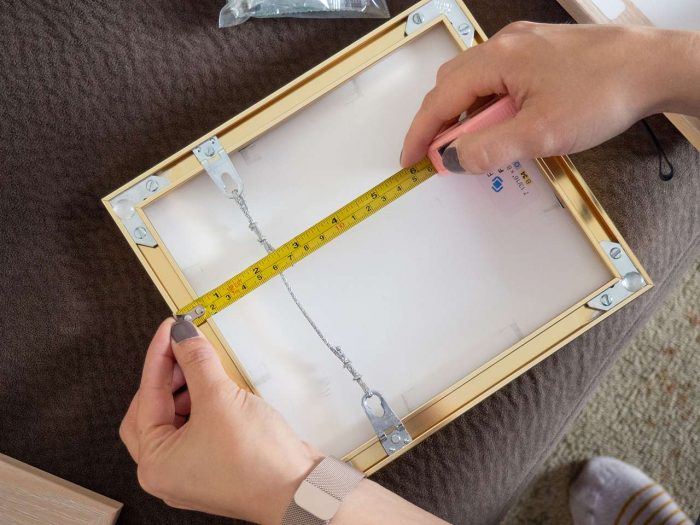 First, you'll want to figure out the exact area you want your jersey to sit in. Know that the lip of the frame won't be able to hold a cloth item, you'll need something else to keep it in place (more on that in a bit, though!), and the frame itself will just protect it from elements such as dust, debris, some UV light, etc.
The best way to measure your jersey is to lay it on a flat surface. From there, take a tape measure and figure out the exact area you'd want your frame to sit in. Be careful not to pull or tug on the jersey material, getting the right measurements is key! Those numbers will represent your "art size" on our Frame Designer! Now that you have measurements to work with, let's talk about something just as important…
Check The Depth
This is a big one. While most jerseys aren't super thick, at least compared to canvas, they still have more depth than your average poster or photo.
Here at Frame It Easy, our wood frames can accommodate art up to 1/8″ in thickness, and our metal frames can hold art up to 1/4″ in depth. As our metal frames can accommodate thicker art, we would normally recommend a metal style to someone looking to frame a sports jersey.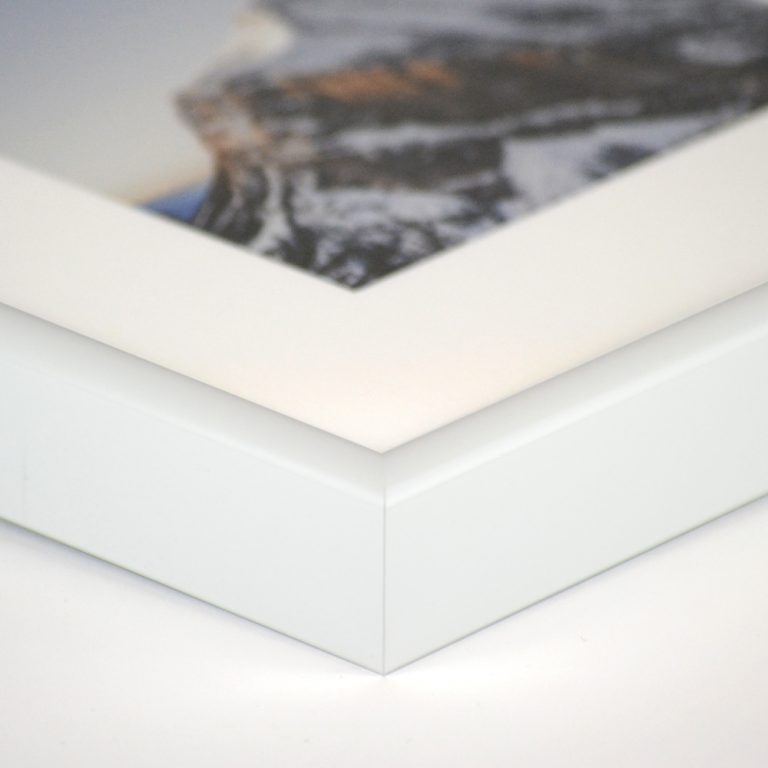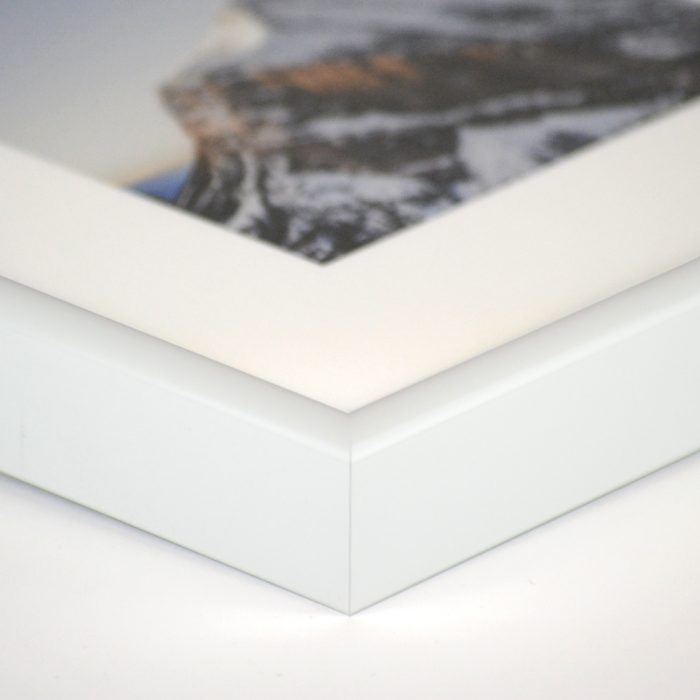 That said, it's not uncommon for sports jerseys to get framed in a shadow box, which we just don't sell at this time. Still, it's an option!
Figure Out The Fit
You don't want a frame that has a crumpled bunch of fabric at the bottom! You want the player's name and number to be visible. Because of this, you'll need something to hold the jersey in place.
First, you can always use small sewing pins to suspend it within the frame. Keep in mind, that our backing is 3/16″ thick. So if you plan on ordering a custom frame from us, make sure the pins you're using don't exceed that same length. You don't want anything poking out of the back of the frame! (Ouch! 📍👈)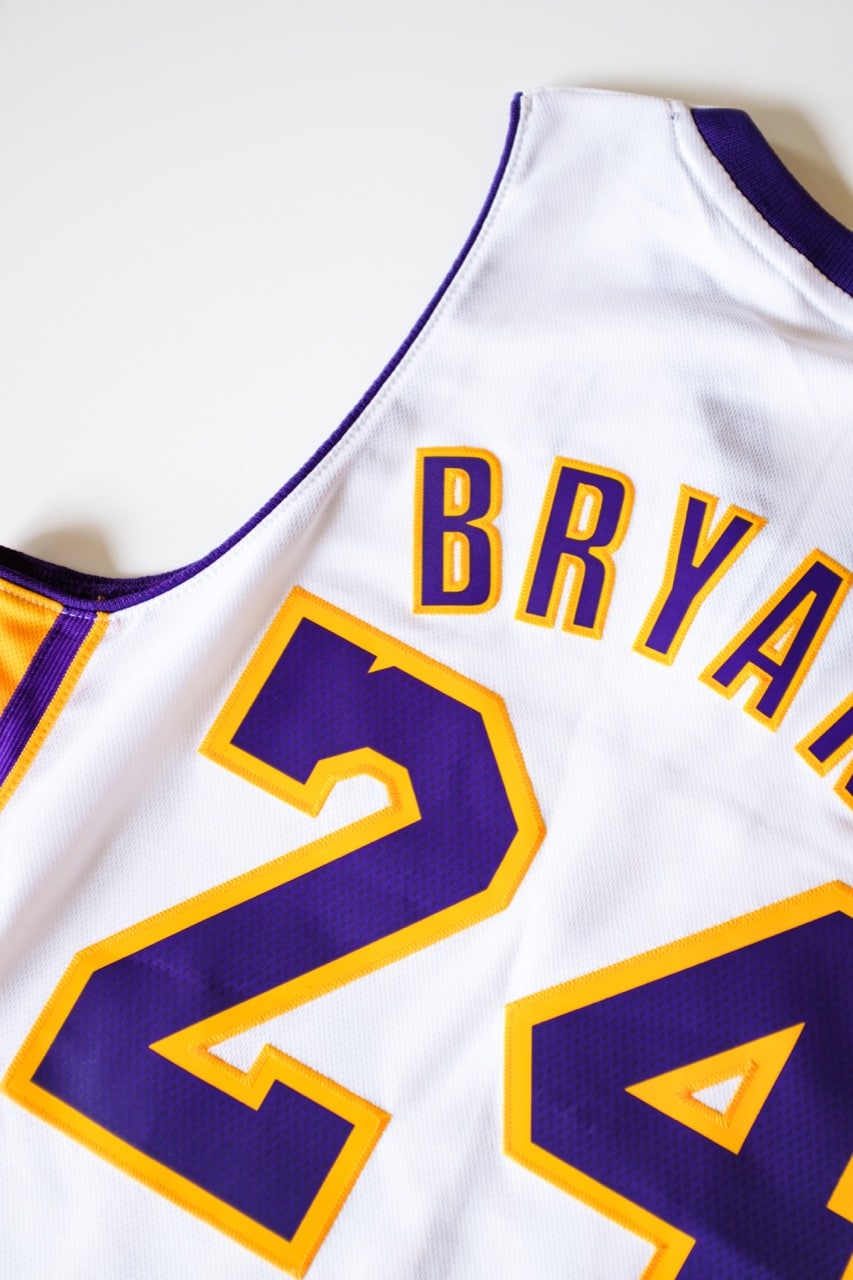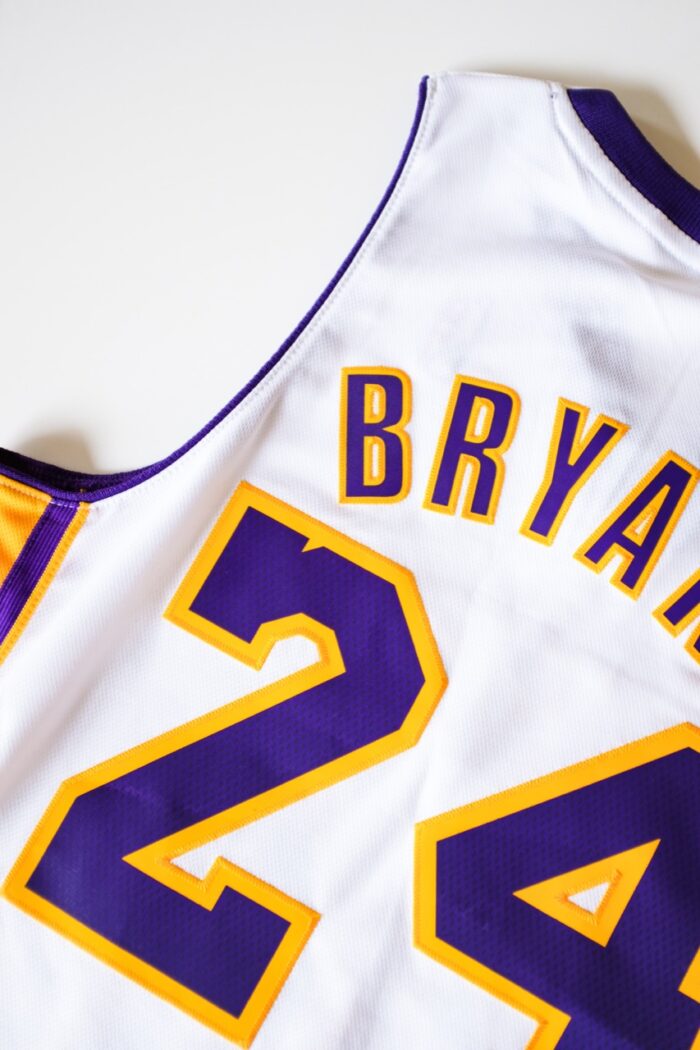 Pins, not your thing? Acid-free adhesives, such as framer's tape work great! If you're worried about sticky residue on your jersey, consider fashion tape. Fashion tape is hypoallergenic and specifically made to be fabric-friendly, so you don't have to worry about it ruining your team fit!
🔥 Hot Tip: If your jersey is heat-safe, we recommend ironing it before you begin to mount, this way you're less likely to have any wrinkles or imperfections when framing.
Hang (In the Hall Of Frames Fame!)
That's it, grab your framing hardware and get ready to place your frame in your hall of fame! Make sure to check out our other guides on How to Hang a Frame on Any Wall and How to Hang a Frame Like a Pro, if you need any pointers for hanging! (pointers..points..ha, see what we did there? 🥅 )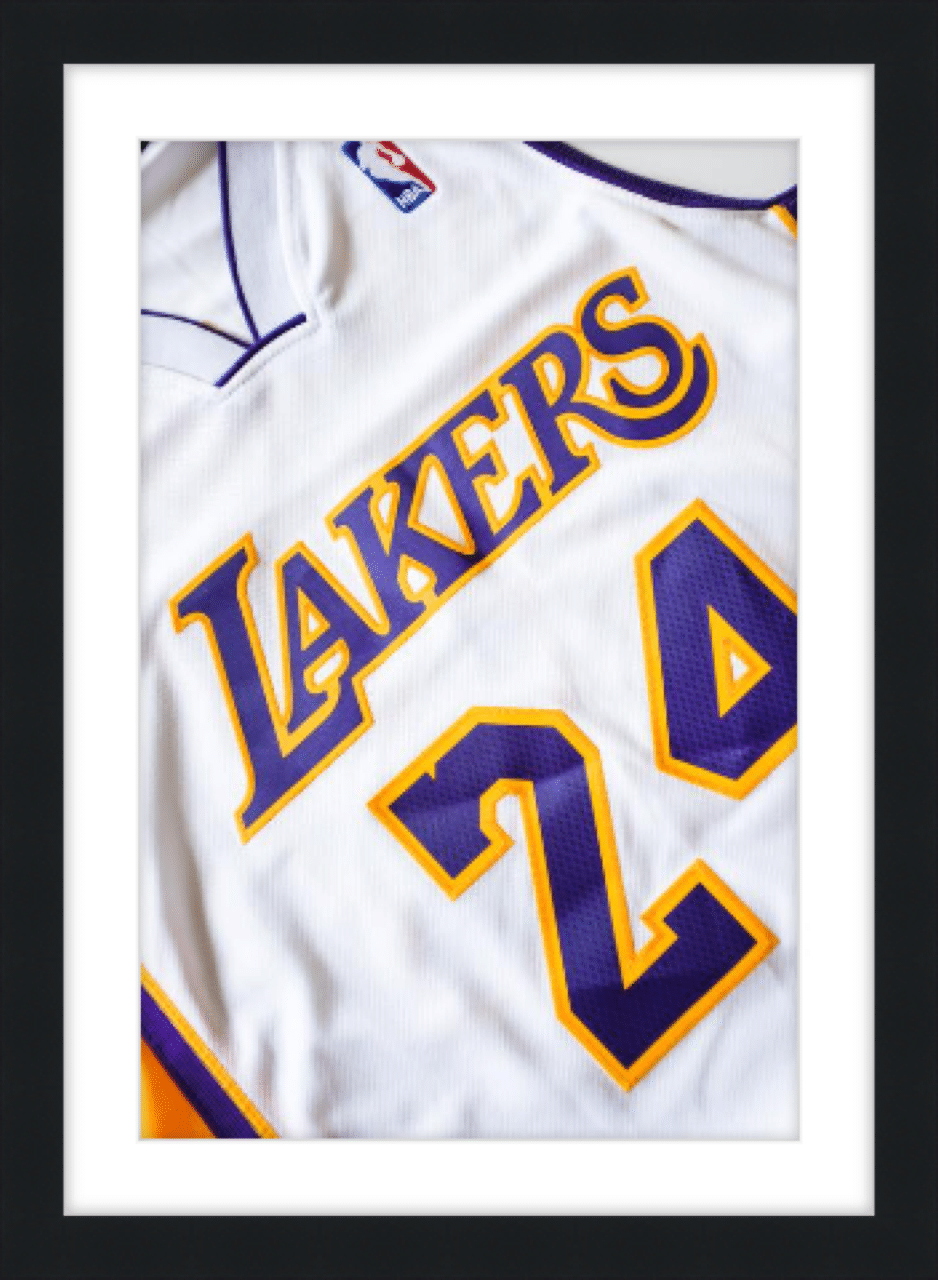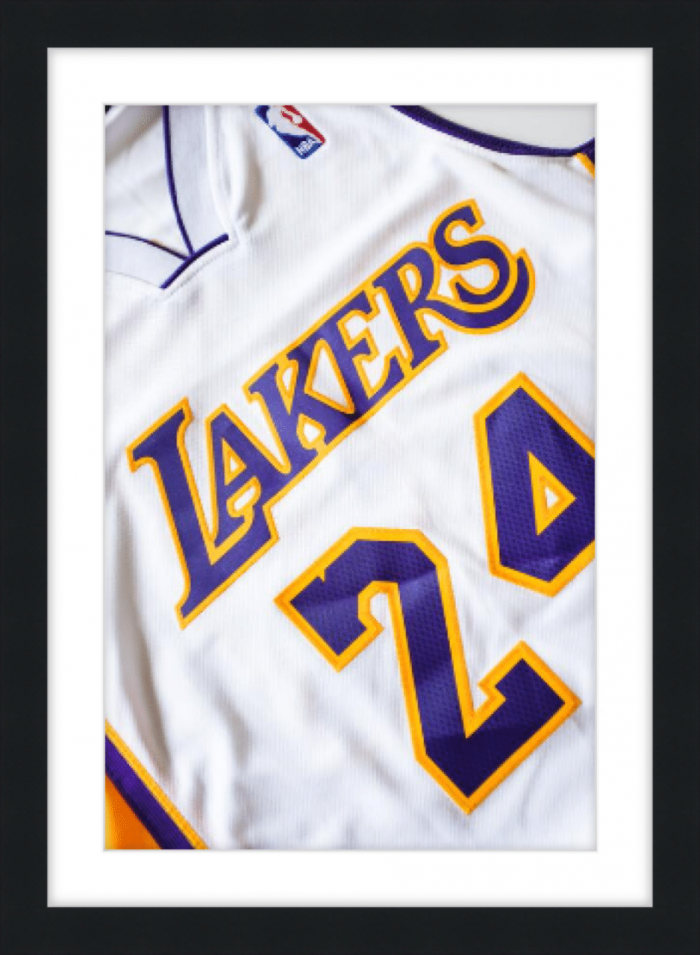 Remember a few things to make your jersey look perfect:
Don't measure the jersey itself, but the area you want the jersey to sit in.
Consider the thickness of your jersey, and if you want to do a shadow box.
Be sure to adhere the jersey to the backing of the frame.
Do you have any sports memorabilia framing projects you want to show us? Feel free to share it with us on social media! We'd love to see your work, and how you've turned your wall into the ultimate tribute for your favorite athletes. Be sure to tag us @frameiteasy and use the hashtag #frameiteasy!
---
Final Fan Framing Thoughts
We hope that you were able to grab some sports fan framing inspiration and are ready to begin planning on how to take your fandom to the next level! While there are no rules in sports memorabilia framing or designing your perfect sports sanctuary we advise keeping a few suggestions in the back of your mind:
Check your frame depth before you frame anything thicker than standard poster paper.
Stick to a color theme – 3 colors max! We highly recommend your team colors.
Measure once and then measure again! Fabrics can stretch, so make sure you're not accidentally pulling when measuring.
Consider an accent wall. Don't overcrowd your space, one way to avoid this is with a team accent wall!
Sign up for our weekly newsletter and receive
tips, inspiration, and discounts on our custom frames!
This post first appeared as Sports Fanatic: Sports Memorabilia Framing on Frame It Easy - Learning Center for Custom Picture Framing.