Whether this is the first apartment that you are renting or you've been doing it for years — one thing never changes — you want to make this place feel as homey as possible. You may find it hard to make this space your own since you don't technically own it. But there are many renter-friendly decor tips that can help spruce up your space.
You may feel limited with what you can actually do in a place you are renting since you can't make any drastic, permanent changes. However, that's not necessarily true! There are plenty of things you can still do that are rental-friendly! If you're looking for new ideas for your rental, check these out.
1. Create an Entryway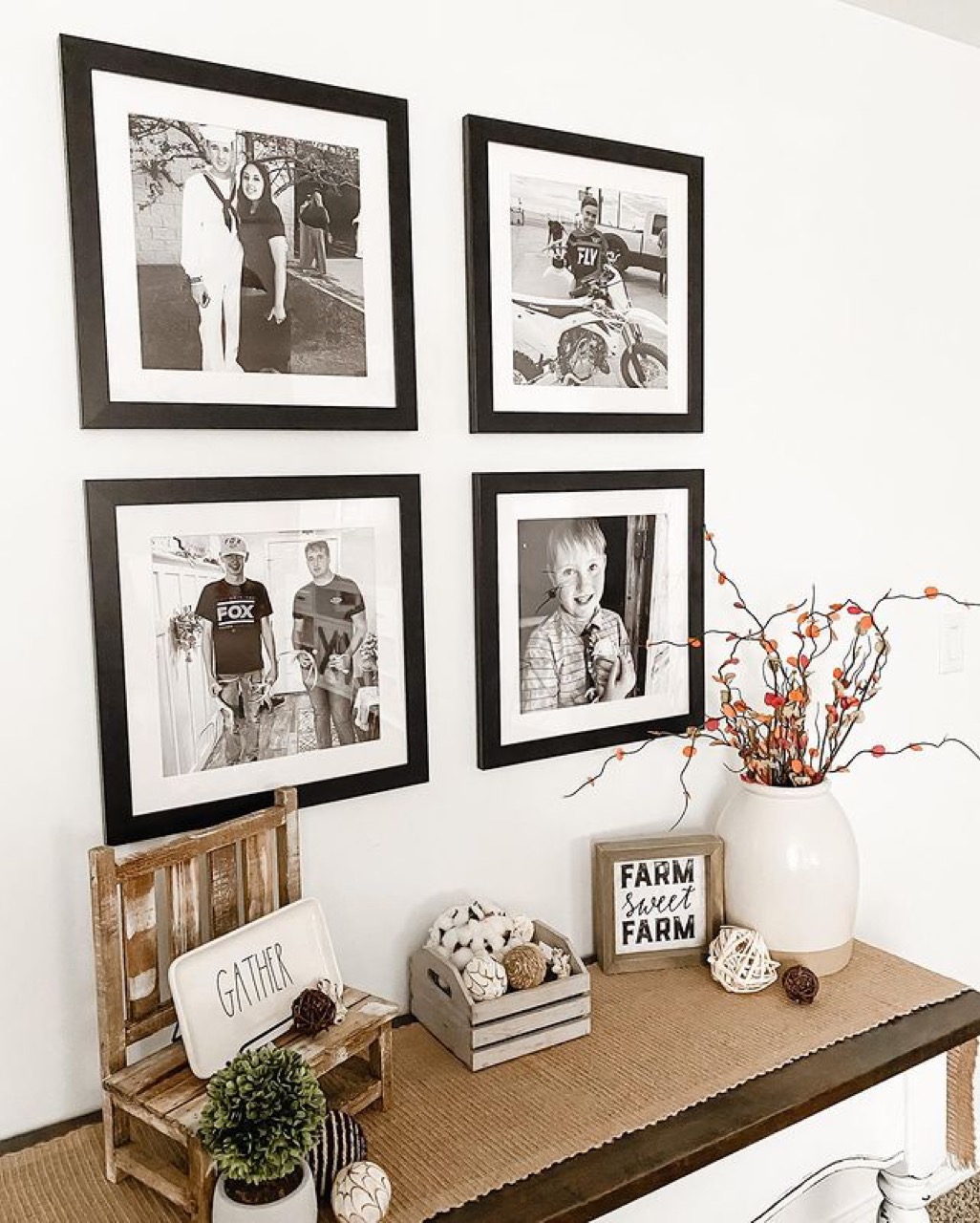 Creating an entryway is important because it is the first thing that people will see when they walk into your home. If it is warm and inviting, they will be more inclined to take off their coat and stay awhile! If your entryway is messy and unorganized, they may hesitate to keep walking. It doesn't have to be anything crazy, or it could if that is what you want. Consider adding a bench or table to enhance the look. You could even choose something that is multifunctional and doubles as storage to keep your entryway organized and clutter-free.
Be sure to add a light fixture to brighten up your space. You don't want to come home to a dark space or have your guest enter into a dimly-lit room with no idea where to go. If you have high ceilings, consider adding a beautiful chandelier. You could also add a floor lamp or table lamp that will give off enough light. Remember, your entryway is your first impression to guests, so we recommend getting a light fixture that is bolder than the rest of your decor, while still staying true to the overall design style of your home.
Add a rug in order to protect your floor, since this is a high-traffic area. Look for a rug with a fun design or color that is inviting to guests. Adding a rug can make your home look cozier and will "warm" your home up a bit. If you don't have a hallway that leads from your entryway to the rest of your home, a runner can create a faux hallway and will make your space feel bigger and longer.
Don't forget to add some decor pieces to your entryway. Wall art, a mirror, and some greenery will look great. Remember, you don't want to overdo it because that will outshine the rest of your decor, but you want to create a warm and inviting entrance to your home for your guest to feel welcome!
2. Removable Backsplash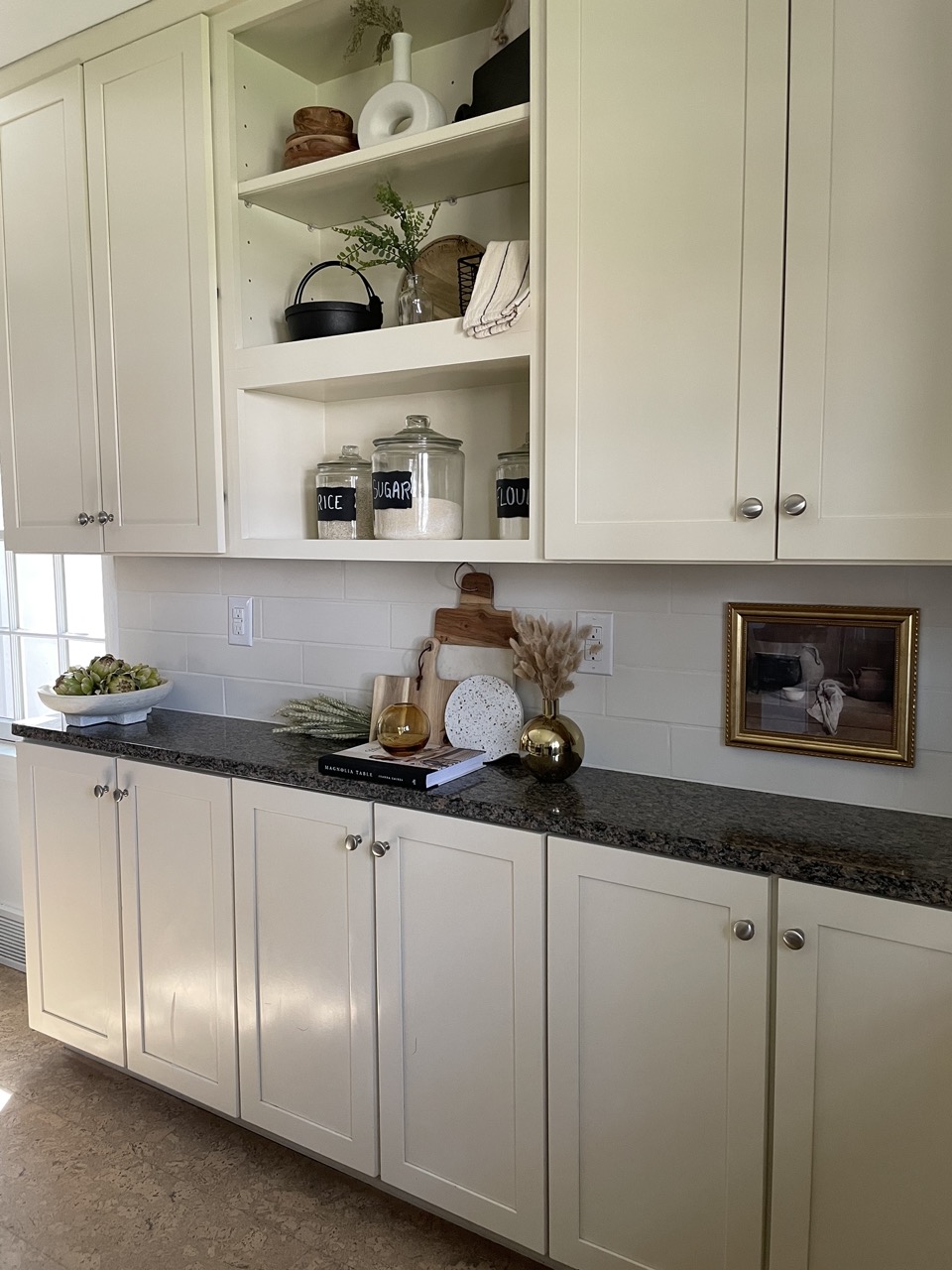 A removable backsplash is an ideal solution to spicing up your kitchen without making any permanent changes. You can go back and remove it with no damage left behind. Find a style that will work with the style and colors of your kitchen.
There are many different backsplash styles such as marble, subway, square…whatever you like! Removable backsplashes are easy to apply and easy to remove, meaning you can switch them up as often as you like, which will give your space a fresh feel.
3. Peel and Stick Window Film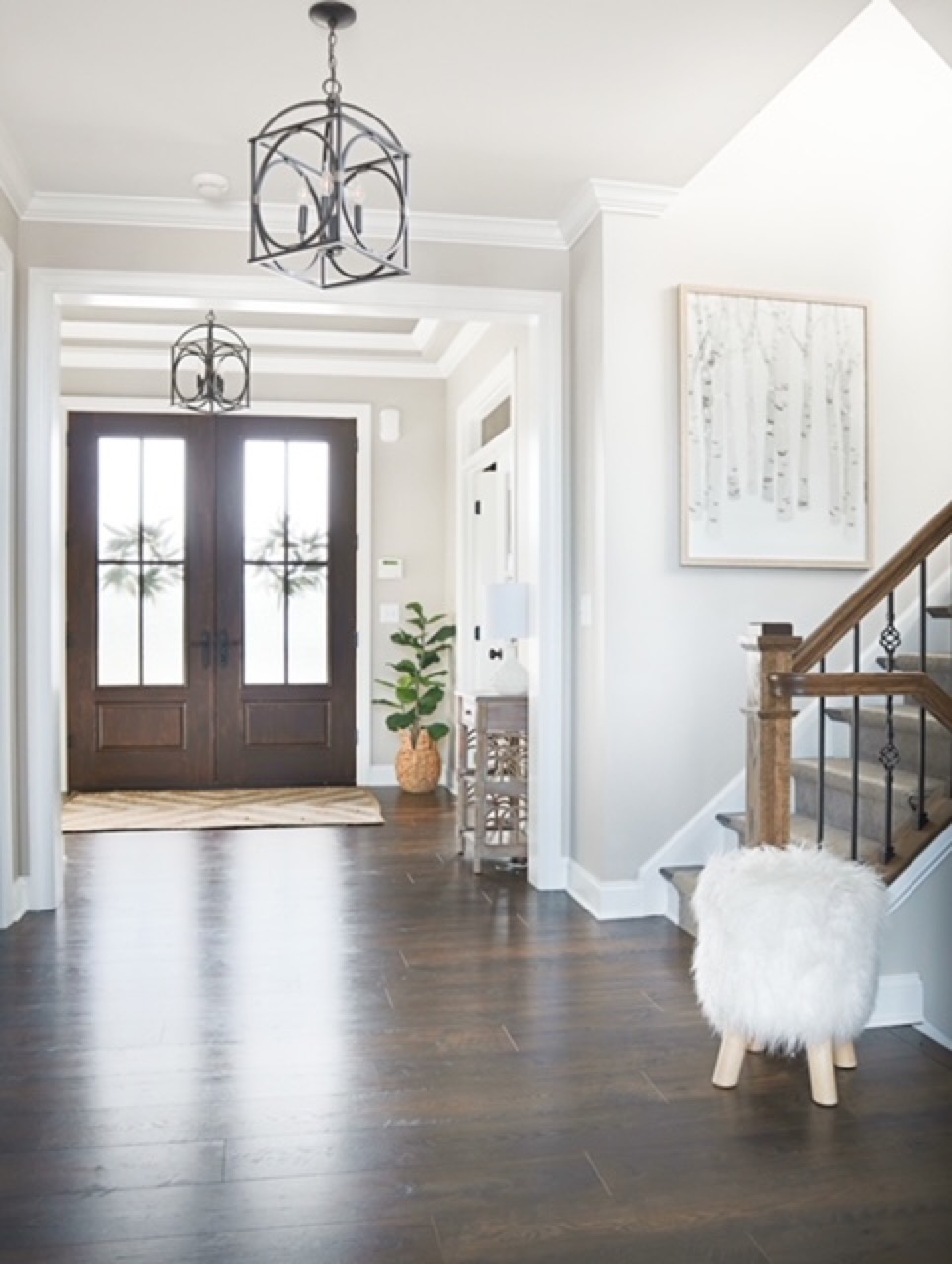 This is another suggestion that is easy to apply and remove. Peel and stick window film not only gives you extra privacy in your space but can add a great decorative touch as well. Again, you have tons of options such as blackout, solar, one-way, or decorative. This is a personal preference for what you are looking for. If you have a front door with some glass, consider putting some window film over it to give you some privacy and create a beautiful design when the light shines through!
4. Add Some Plant Friends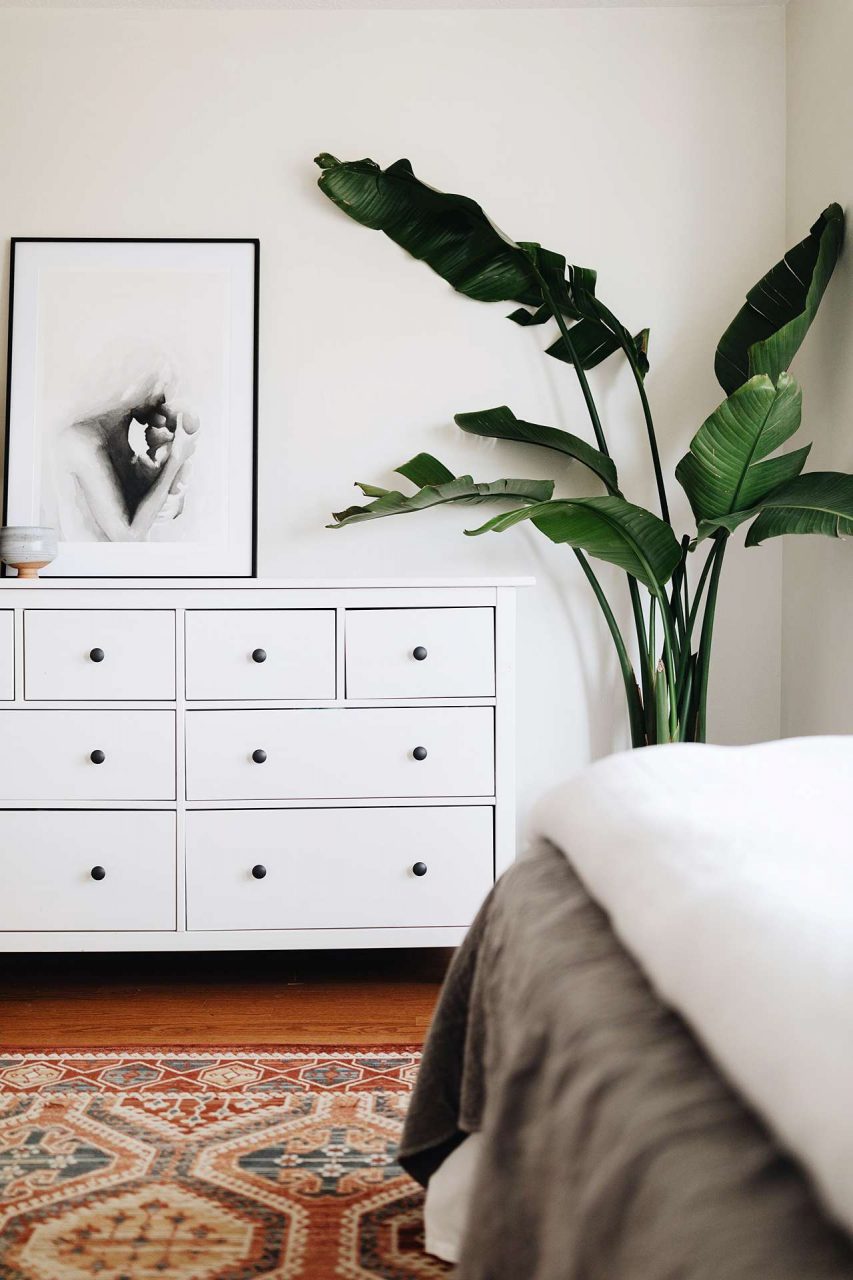 Adding plants to your decor is a simple way to take your space from wow to WOW! Not only are plants decorative, but they also have many benefits as well such as reducing pollutants and dust, keeping your room cool, and reducing carbon dioxide. But we understand not everyone has the greenest thumb, so you can get trendy with faux plants too. Whether it's a large floor plant or a tiny succulent on your windowsill, adding a plant to your decor is a fast and simple way to create something special.
5. Throw Down A Rug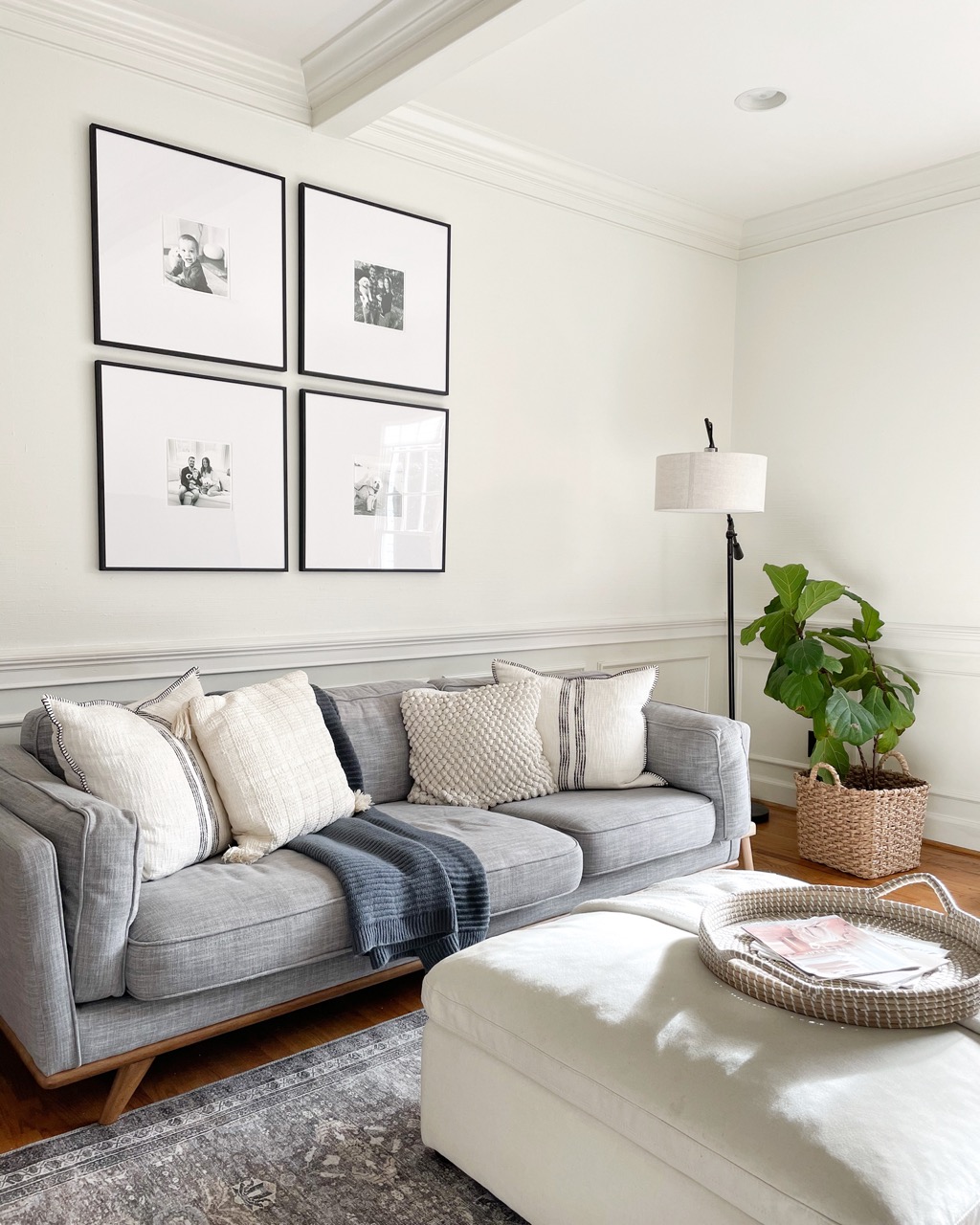 Whether your apartment is wood flooring or carpet, adding a fun, decorative rug is a sure way to add a little jazz to your space. Consider adding a large rug under your coffee table and sectional or placing one at the side of your bed, to make waking up and touching the cold ground a little more bearable. On the plus side, it also can protect your floors from getting scratched or damaged, which will help you to avoid getting charged in the end!
6. Decorate With Frames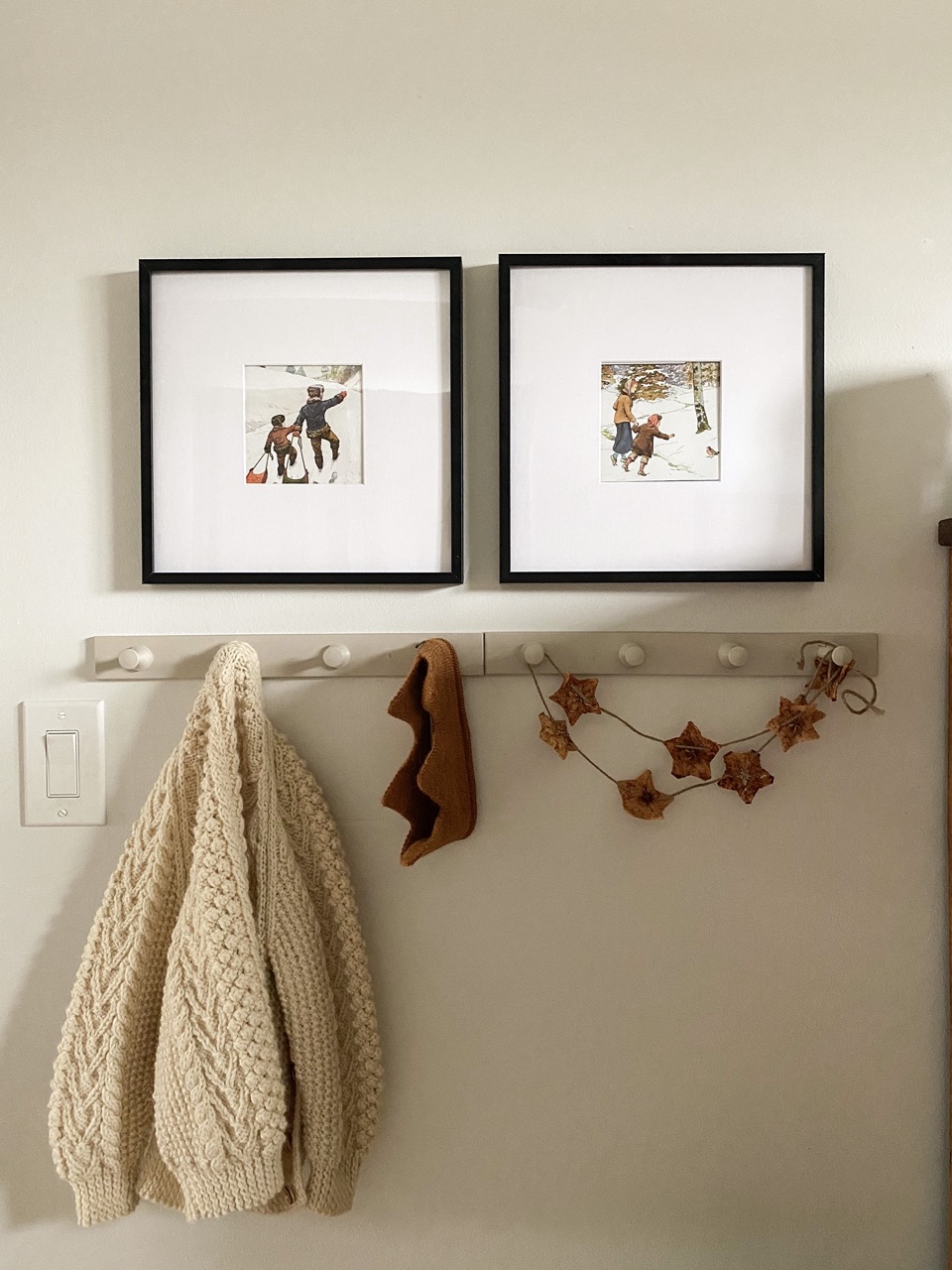 Nothing makes a place feel more like home than some picture frames! If you've been to our Learning Center before, you know that we have tons of inspiration for what to frame. Family photos, wedding photos, and photos of your pet, or even just some of your favorite art pieces are always a great option! Hanging pictures of what's important to you will bring a smile every time you pass by them. Plus we make it easy for framing: simply upload your photos to our site, pick the size that will work with your wall space, and design your frame!
As we mentioned in regards to neutral walls, bringing color into your apartment is a great way to brighten things up, especially because apartments aren't always equipped with the best lighting! Art is another great option for framing, whether you found a beautiful piece at a local art show, are supporting a small business from Etsy, or even have an art project from your kids. If you already have your art piece, just simply measure the piece and plug the measurements into our Frame Designer as your "Art Size." In this case, you will have to add your art to your frame once you receive it, but we make it super simple, so we're sure you'll have no problems. In case you do, we have a guide on how to add art to frames and if you're still having trouble, you can always reach out to us as we're always around to help!
7. Add Removable Wallpaper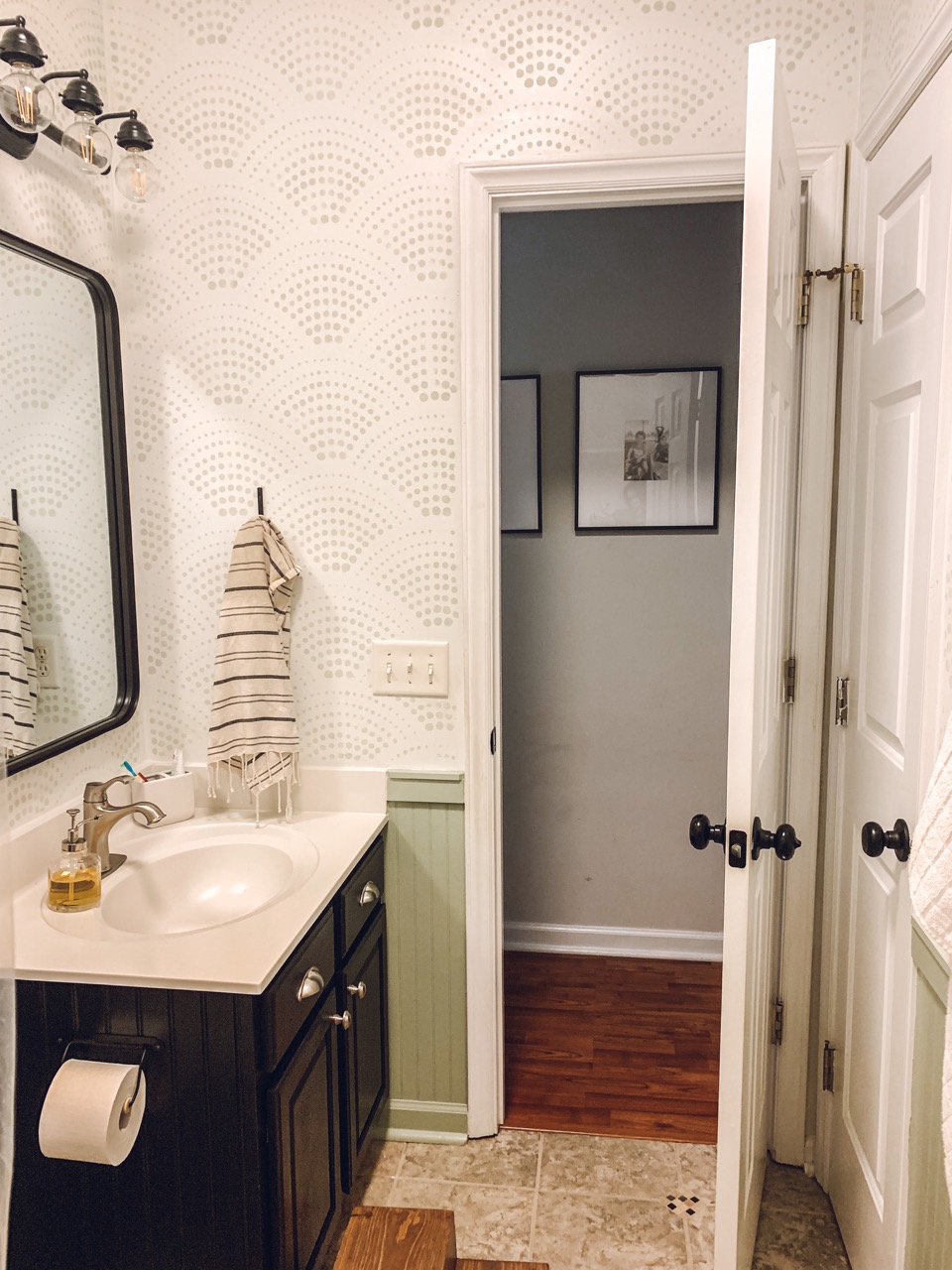 You may not be the biggest fan of your wall colors, and that's normal. That's why there is removable wallpaper! There are so many unique designs that will instantly transform your space and change the vibe and feel of your space. The best part about removable wallpaper is that it will peel right off without leaving behind any marks or damage. This means you can change it as often as you want or remove it when you move out!
Whether you want to do a small section of your wall and create an accent wall or do the entire thing, peel & stick wallpaper is great for your rental and will make decorating much more simple and fun!
8. Don't Forget The Light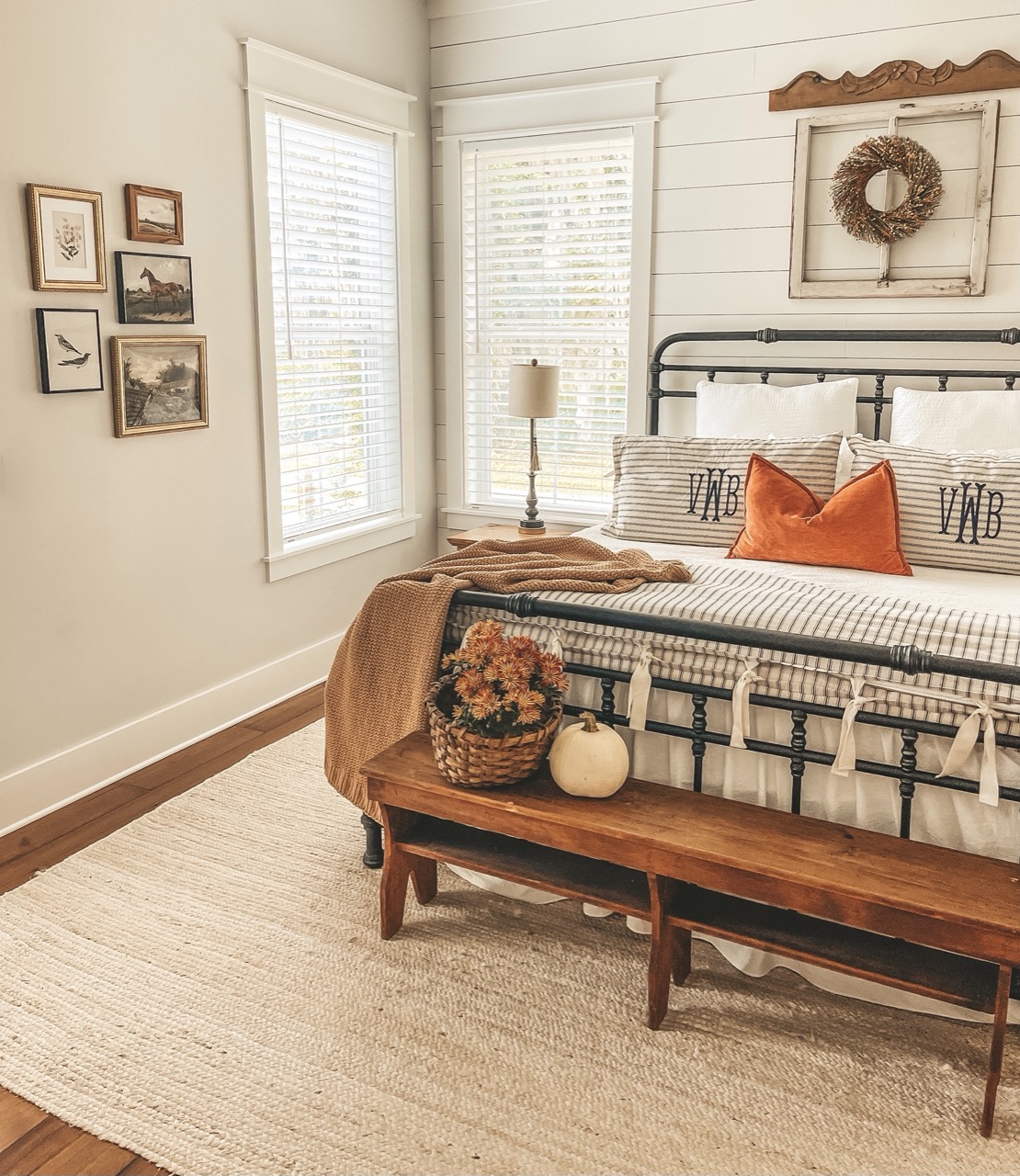 Lighting is one of the most important additions to a home. If you have large doors or windows in your room, you already have a major advantage. If you don't, that's still okay, don't fret, there are plenty of ways to bring light into your space. Plus, you will always need more light at night. Light, whether natural or artificial, is going to make your space feel more open and airy, so it's a necessity when decorating your home. Your lighting should also compliment the overall vibe of your room, so look for lamps that will fit your interior design style.
Ceiling lights, table lamps, or floor lamps will all work if you are not satisfied with the natural light you have throughout your space. Be sure that the lighting works for the different times of days you will need it to. If this is somewhere you read at night, make sure the table lamp will give you enough light to see what you are reading!
9. Add Decorative Window Treatments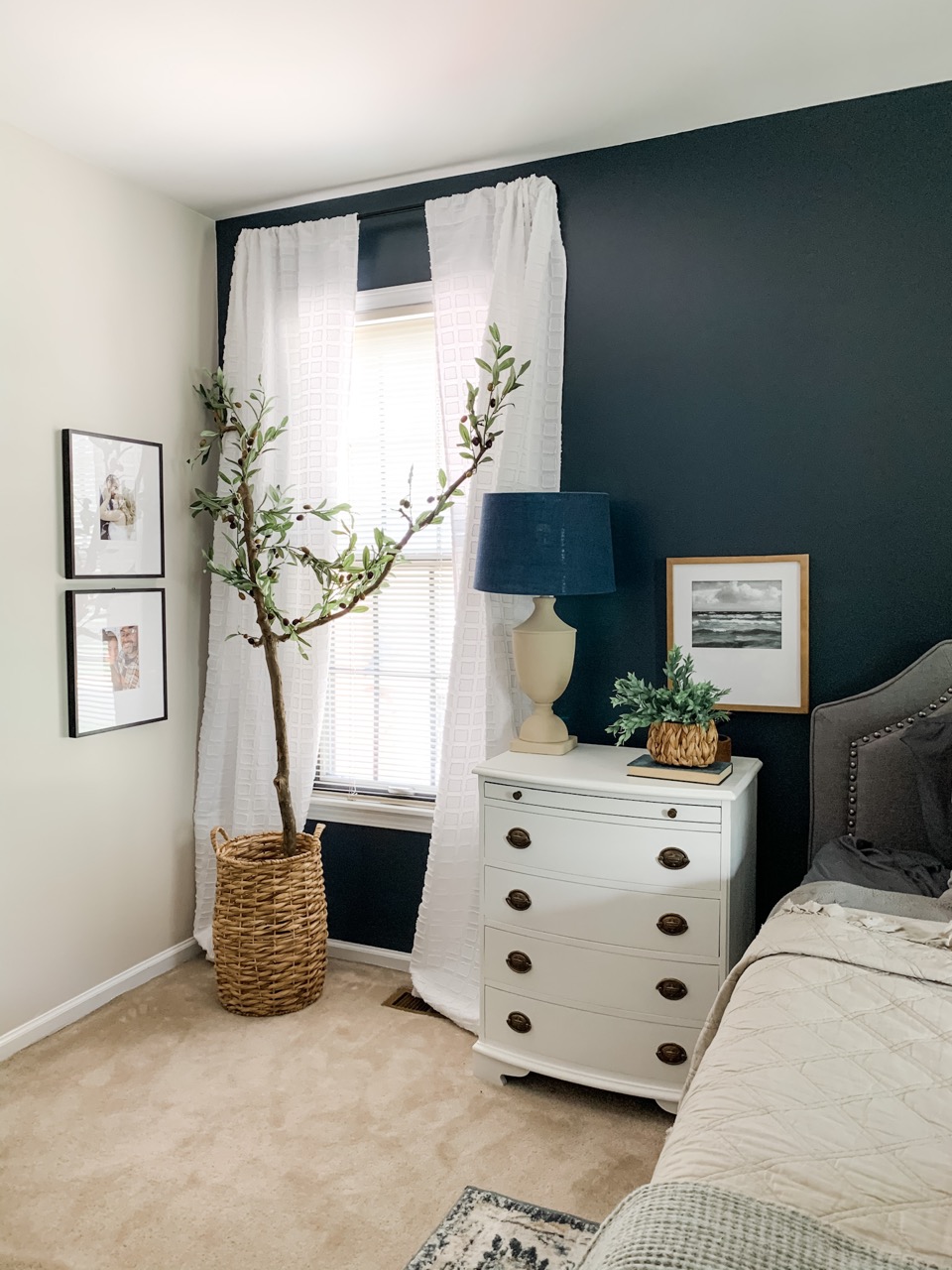 Whether you moved into your rental and there are window treatments already in place or there's nothing covering your windows, new window treatments are a must. Unless you are in love with the ones that are there already, but why not switch things up to make them feel like your own? Decorative window treatments can instantly uplift your space, plus you can make it more your style, instead of somebody else's. Whether you want to add patterned curtains to your dining room or blackout shades for your bedroom, get something that you will like and find beneficial to your space. Decorative window treatments can add a simple touch without taking up any room or breaking the bank!
10. Add Shelving and/or Bookcases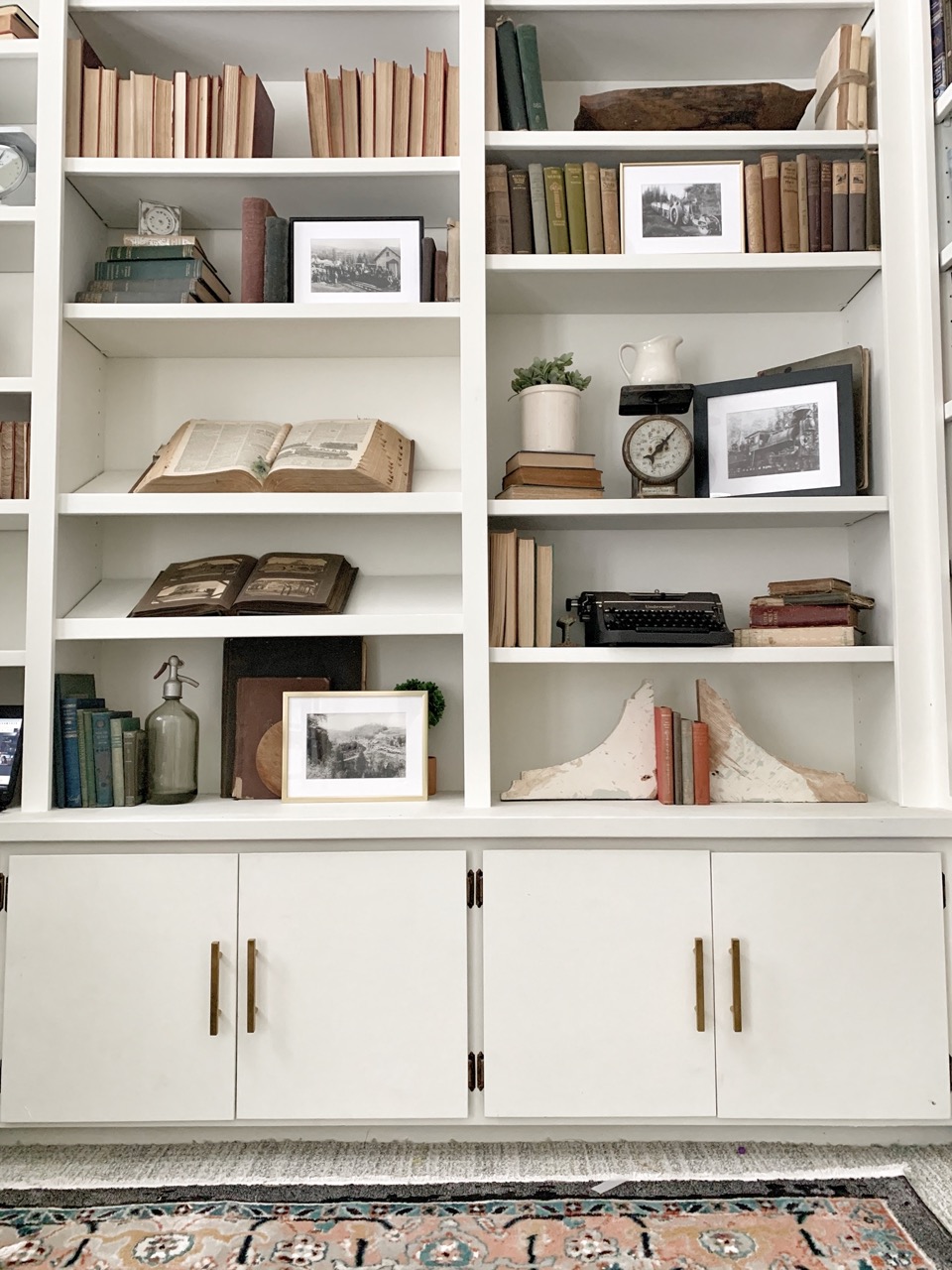 Not only are shelving and bookcases great for decor, but they also are extra added storage space, a win-win in our book! Consider adding a few bookcases to your bedroom to hold extra blankets, candles, clothes, hats, shoes, and oh, of course, books!
Floating shelves would be a great addition to your kitchen or living room to optimize your space. No matter how big or small your space is, more storage is never a bad thing! Plus, shelves are great for switching decor up easily. Want to change your picture frames and other little trinkets based on the season, holiday, or even just the weather? Shelves give you the perfect opportunity to do just that!
Final Thoughts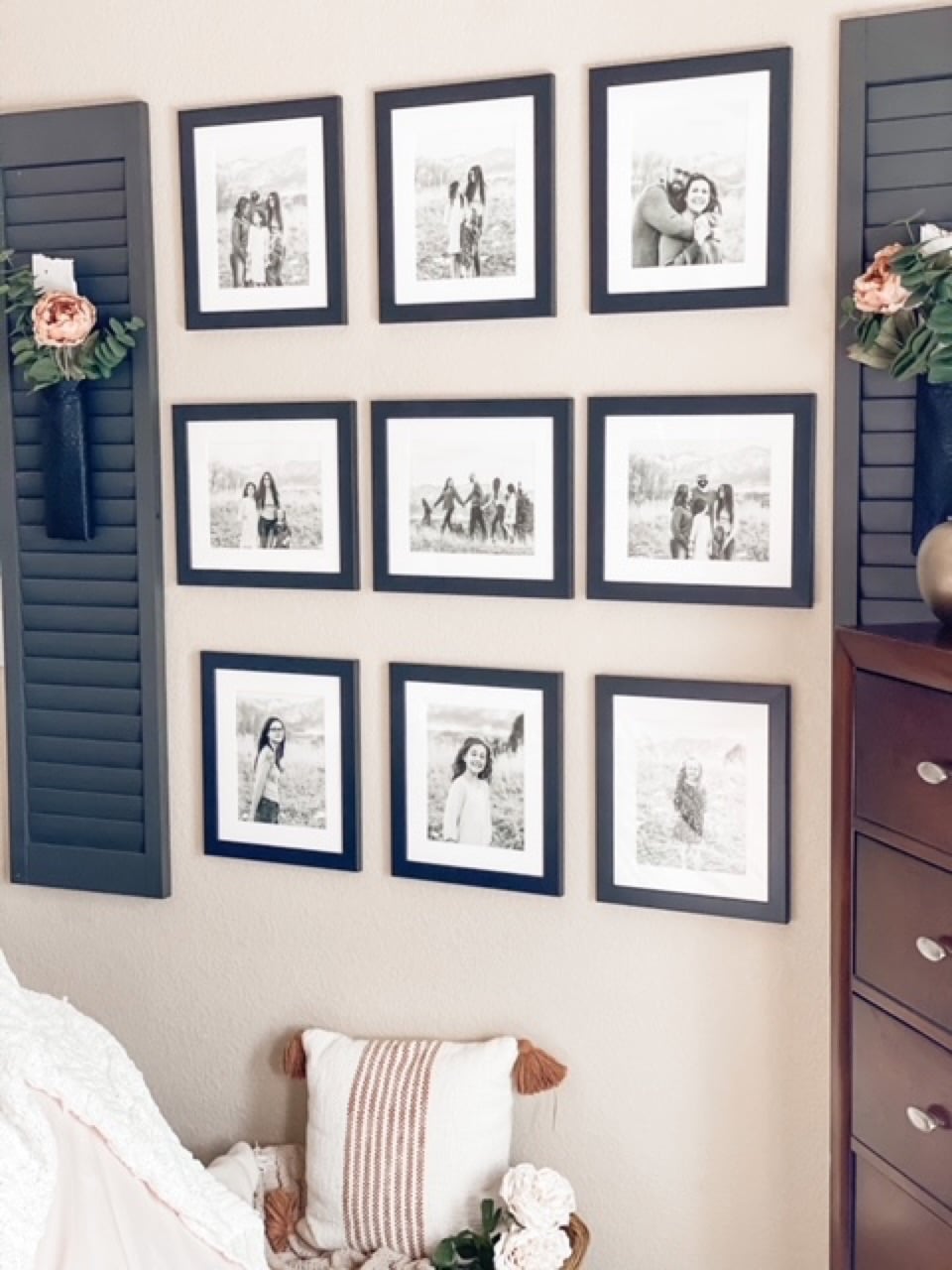 When it comes to renting a place, you want to still be able to make it your own. With these tips, you can do just that, without doing any permanent damage to the place that your landlord will end up charging you for!
If you are looking to update your apartment or condo, we hope that you find these tips useful. If you take any of them and apply them to your home, be sure to share photos with us on social media so we can see what you did with your space!