If you've been to our Learning Center before, you know that we are big fans of gallery walls. Gallery walls are a great way to display your personality along with some of your favorite memories or art pieces. Rather than having to narrow your choices down to only one or two of your favorite pieces, why not dedicate an entire wall to a full collection of them!
We also always mention our philosophy of doing things completely your way! That's part of the beauty of custom framing. So if you want your gallery wall in a grid pattern or totally asymmetrical, your frames to be uniform in style, size, and color or a mix and match display, whatever you think looks good for your space, we say go for it! There are no real rules.
We have shared lots of tips and tricks with you in the past on how to create the perfect grid pattern with uniform frames. However, if you prefer to go the asymmetrical, mix and match route, then this is the post for you! We are going to explore some different style combos to get your creative juices flowing.
Natural Wood and Satin Metal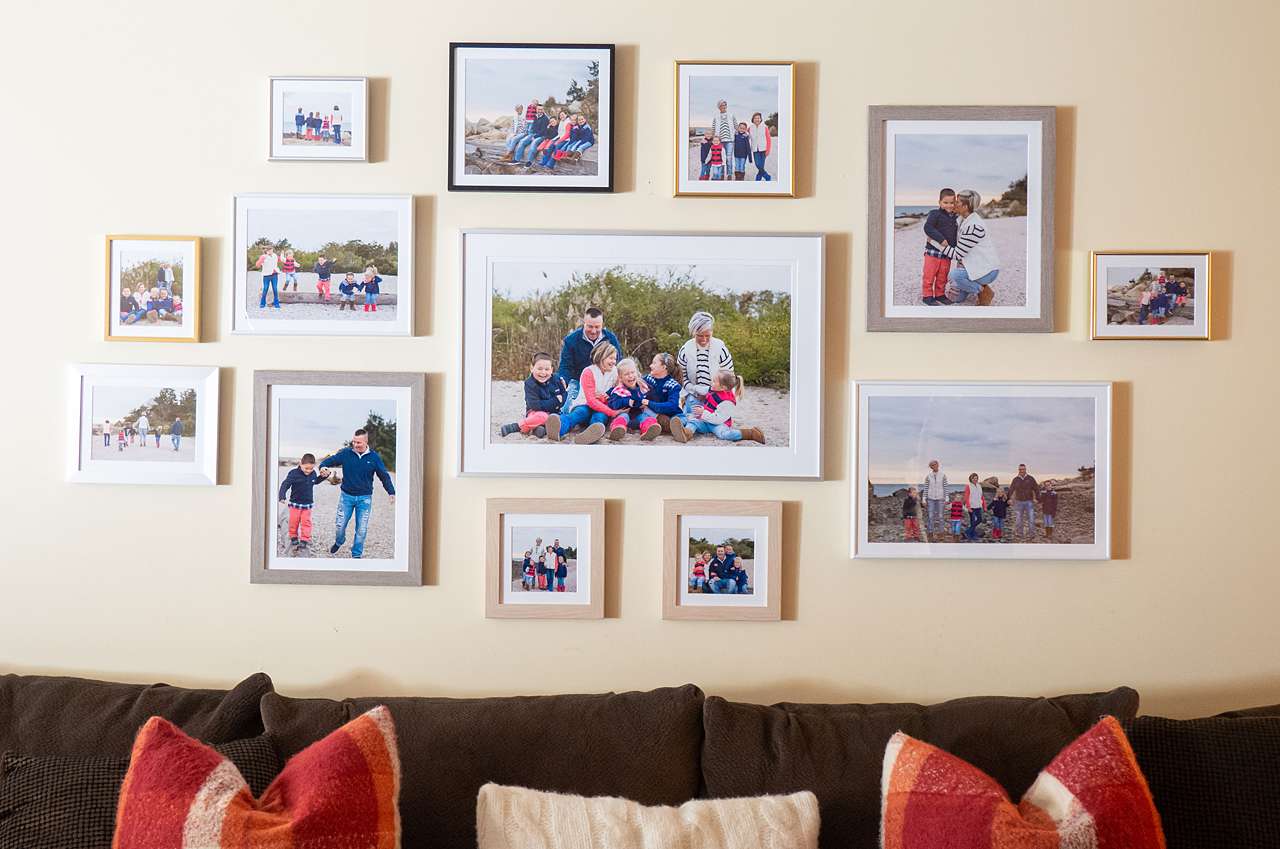 Mixing and matching your frame materials will give your gallery wall a casual, relaxed feel, a perfect choice for those areas of your house where you want family and guests to feel at home. Consider using wood frames in two different hues (perhaps our Dayton frame style in Sand and Cocoa or our Derby frame style in Rustic Gray and Wheat) and adding one or two metal frames for contrast. Our satin gold or silver can add a little pop to the display without being distracting.
Using photographs in various sizes and shapes adds to the laid-back feel of your gallery wall. If you want a more informal look, start with a large piece in the center of your wall and then begin surrounding it with an assortment of photos that differ in dimension. Build outwards until you've filled your desired space.
If you want to tie the gallery all together there are subtle ways you can do it. By using a consistent color and size matboard for all your photos, or even using the "flat" metals of our Bradford or Stafford frames with our similarly flat wood frames, you can create a cohesive display but still keep your relaxed vibe.
Total Anarchy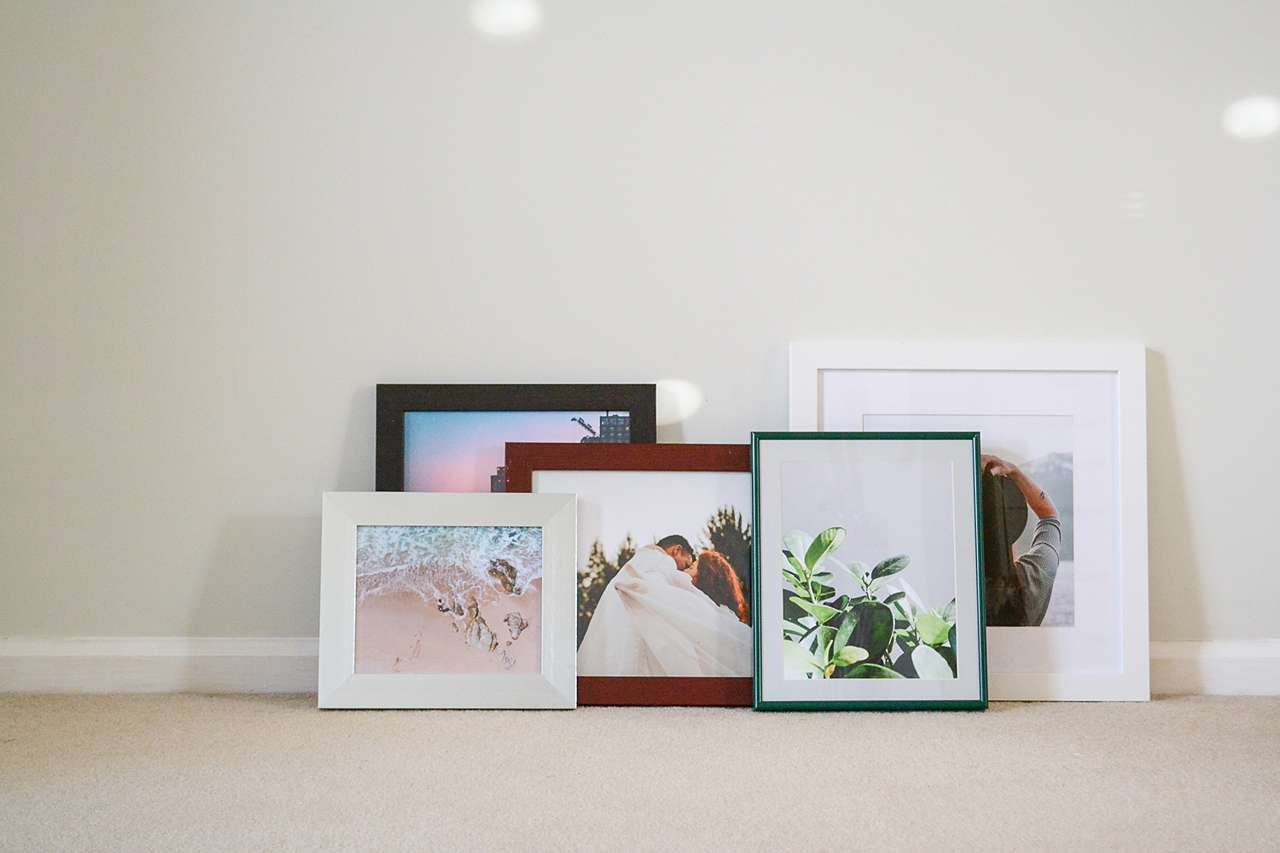 If you're mixing and matching, why not just go all in! That's right, anything goes! There's no need to have any sort of theme or scheme here. Want an ornate Granby frame in gold right next to our wide metal Stafford frame in black right above our wood-grained Derby frame in Russet? Go for it! This is your chance to create order out of chaos and still make it look good.
The best way to approach this design is to find the best fit for each piece you're framing. If you have a black and white print, a classic black frame with white matting would work well. Likewise, a colorful poster needs no added mat, and you can't go wrong with a simple gold metal frame. Choose the right frame for each piece and then put them all together for an eclectic vibe. It's a classic opposites attract story!
Black and Gold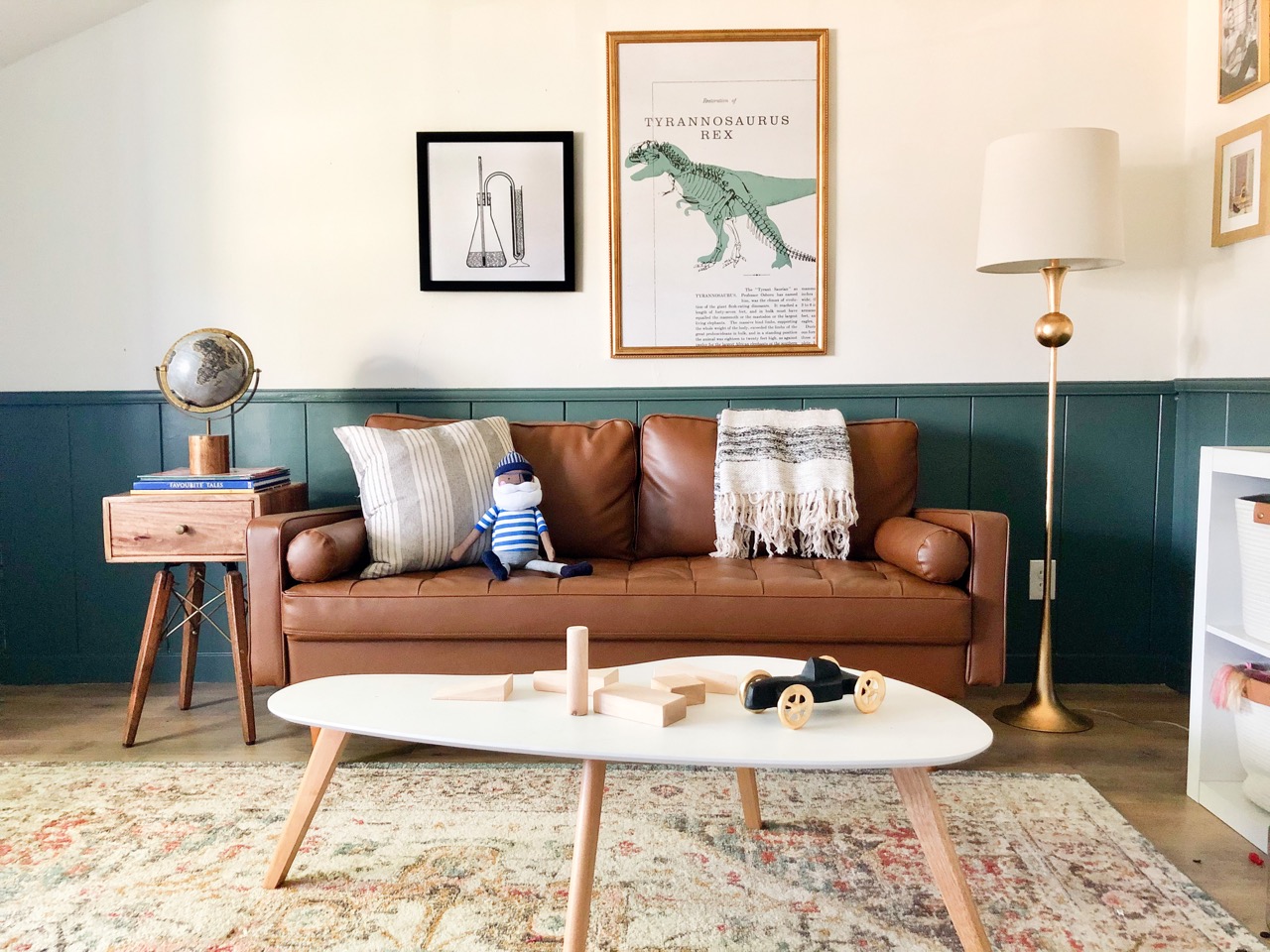 Speaking of classic, did we mention we liked old-fashioned-looking frame displays? Because we do. The combination of black and gold frames is a timeless look that is both eye-catching and soothing. Try pairing our Granby frame style, which is an ornate wood frame that exudes antique-looking richness with our Derby frame in black. It's our most popular wood frame for good reason…it is simple, elegant, and textbook classic. Paired together, you've got a winning combination.
Don't be afraid to experiment a bit, even if you're considering using this simple decorating style. What's great about our Frame Designer is that you can see what your frame will look like every step of the way. So try different frame styles, matboard sizes, and colors to see what works best for your piece before you hit the purchase button.
The Non-Patterned Pattern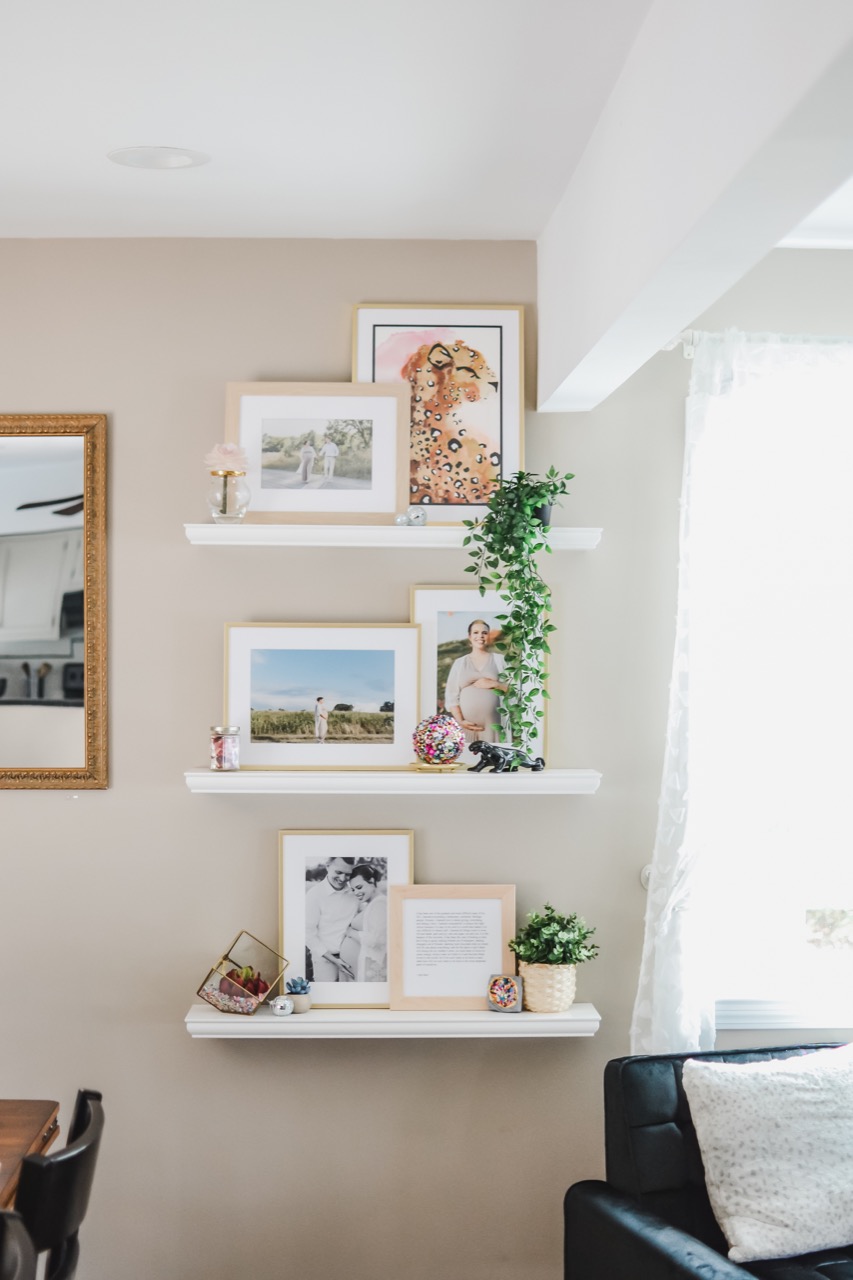 Maybe a traditional classic look isn't your fancy, though. Maybe you're more about a sleek, modern look. Well, we have some ideas for you, too. Our metal frames come in either flat or rounded styles, and both have a contemporary feel to them. Further, there are several "gloss" options that take the polished look up a notch.
If you like wood frames, we have options that still fit the modern bill. You can't go wrong with our white frame in either our Derby or Dayton styles. Their flat, 1 ¼" wide style has a contemporary feel that is oh so trendy. For an added twist, use two frame styles, one in wood and one in metal, but then vary their dimensions and placement. If a complete "mix and match" look is not something you're completely comfortable with but want to step out of the "uniform" look, this might be the baby step you can take to get a fresh new look.
Great Wall of Framing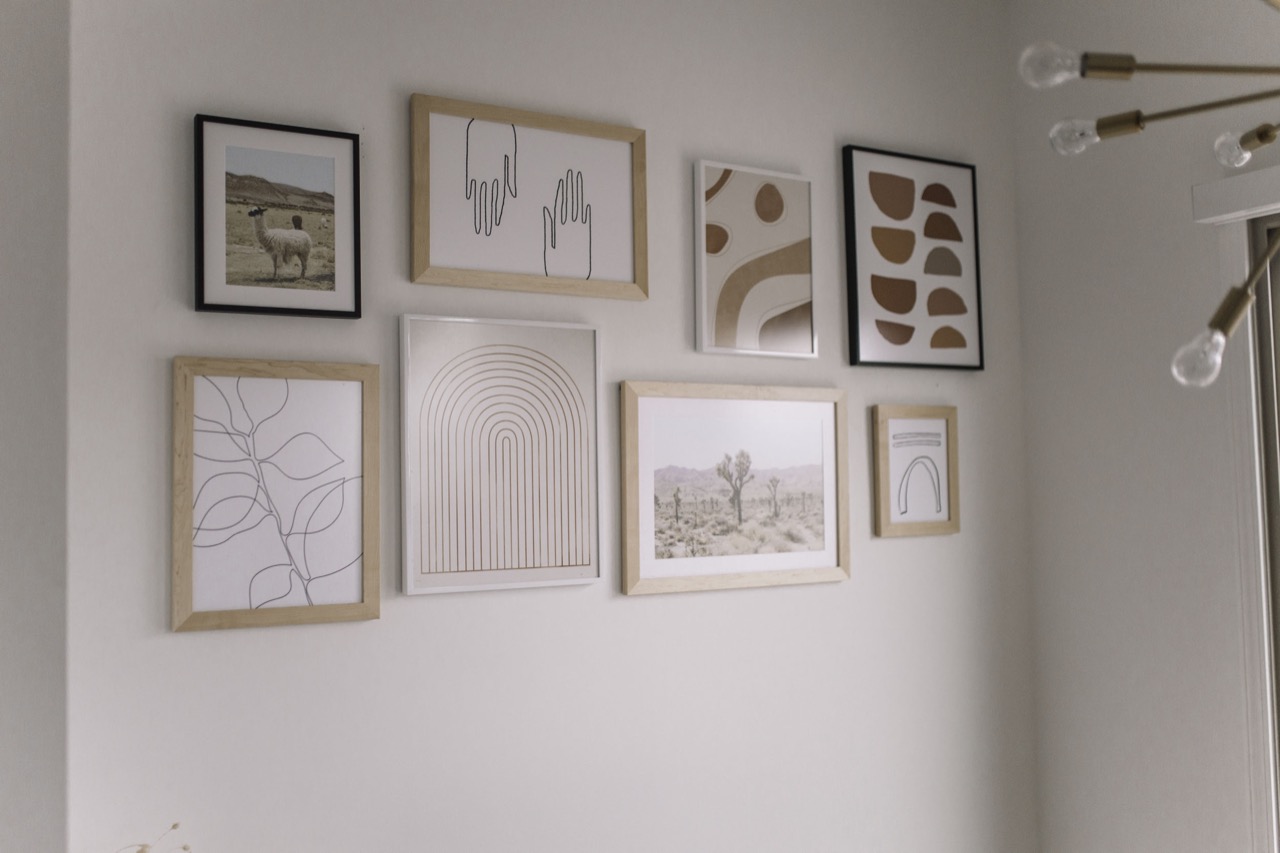 As you probably know, at Frame It Easy we love gallery walls. They're a great way to get your creative side flowing and to really show off your personality along with your artwork. Obviously what you choose to display inside your frames is important to you, but by choosing the right frames and displaying them on a gallery wall, you can take the wow factor way up! And we hope we've given you some ideas on how to mix and match for an even bigger impact.
As we always say, take our suggestions for exactly what they are — suggestions! Of course, if you have something different in mind, make it, take a photo of it, and put it on social media. We'd love to see it! And if you tried any of our frame combos, don't forget to share those with us, too. We can't wait to see what you create.