Whether you are displaying your original artwork, photos, or favorite prints, large picture frames are the best way to make a big statement in your home and tie a room together.
However, large picture frames require a bit more work than a 5″ x 5″ frame when it comes to hanging them. Lucky for you, we have a few tricks up our sleeves to make the process a bit easier for you! If you are looking for tricks to hanging a large frame — stick around!
Use Painter's Tape to Frame your wall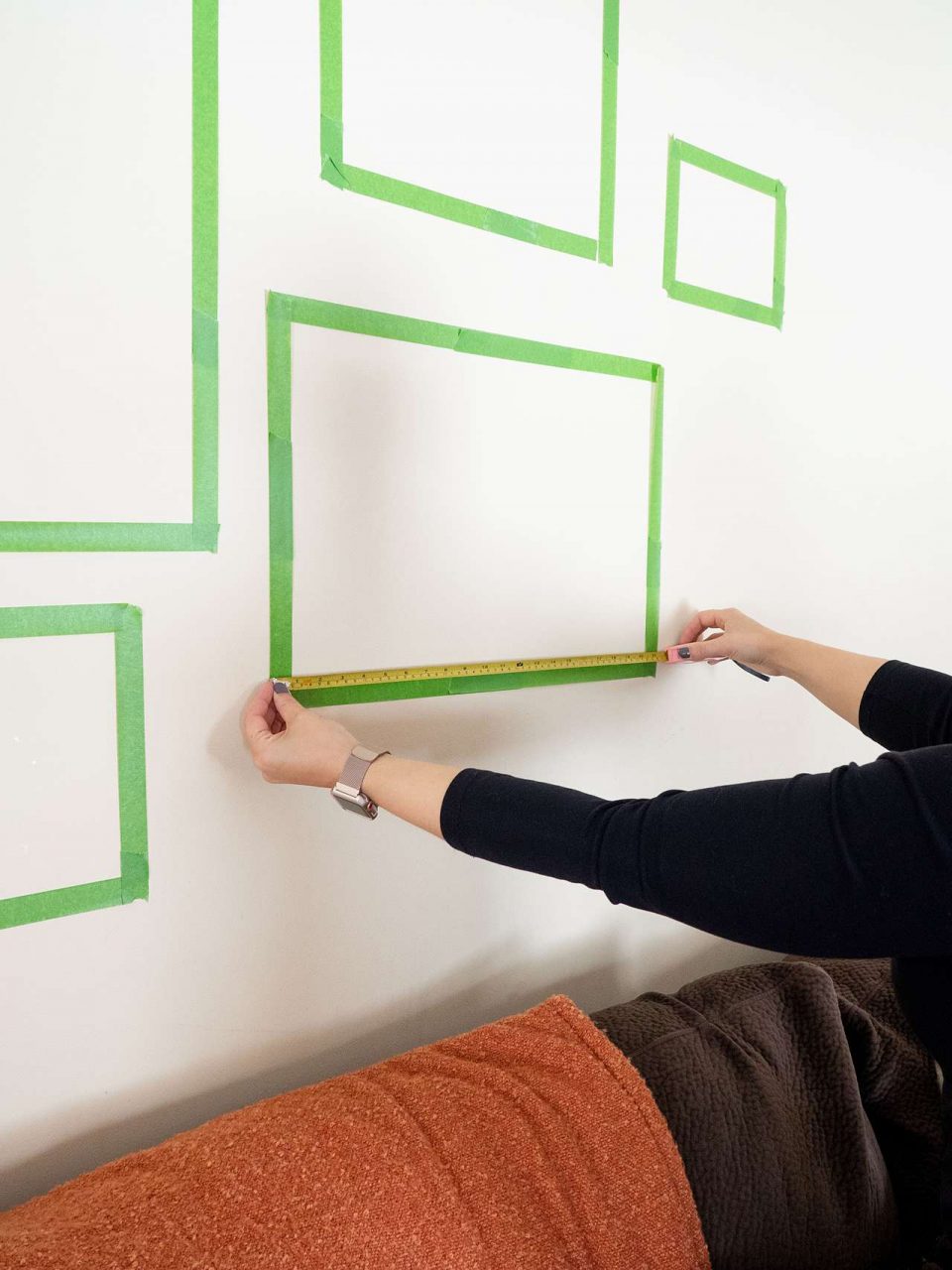 If you've created a gallery wall or even just read about how to create one in your home, you probably know one of our favorite tricks — using painter's tape to plan it out before ordering your frames. But painter's tape can be used for a lot more than just planning a gallery wall. Use it as an assistant to hanging your frames! First, you are going to want to rip off a piece that will go past the length of your frame width. Next, place the piece of tape along the top of the frame where the hanging wire is and mark it in the center to indicate where the hook will go. Then, place the tape on your wall where you want your picture frame to hang. The dots on your tape will be your guide on where to insert the nail. Just get the hanging hook that we included with your frame and start hammering!
Craft Paper/Newspaper for layout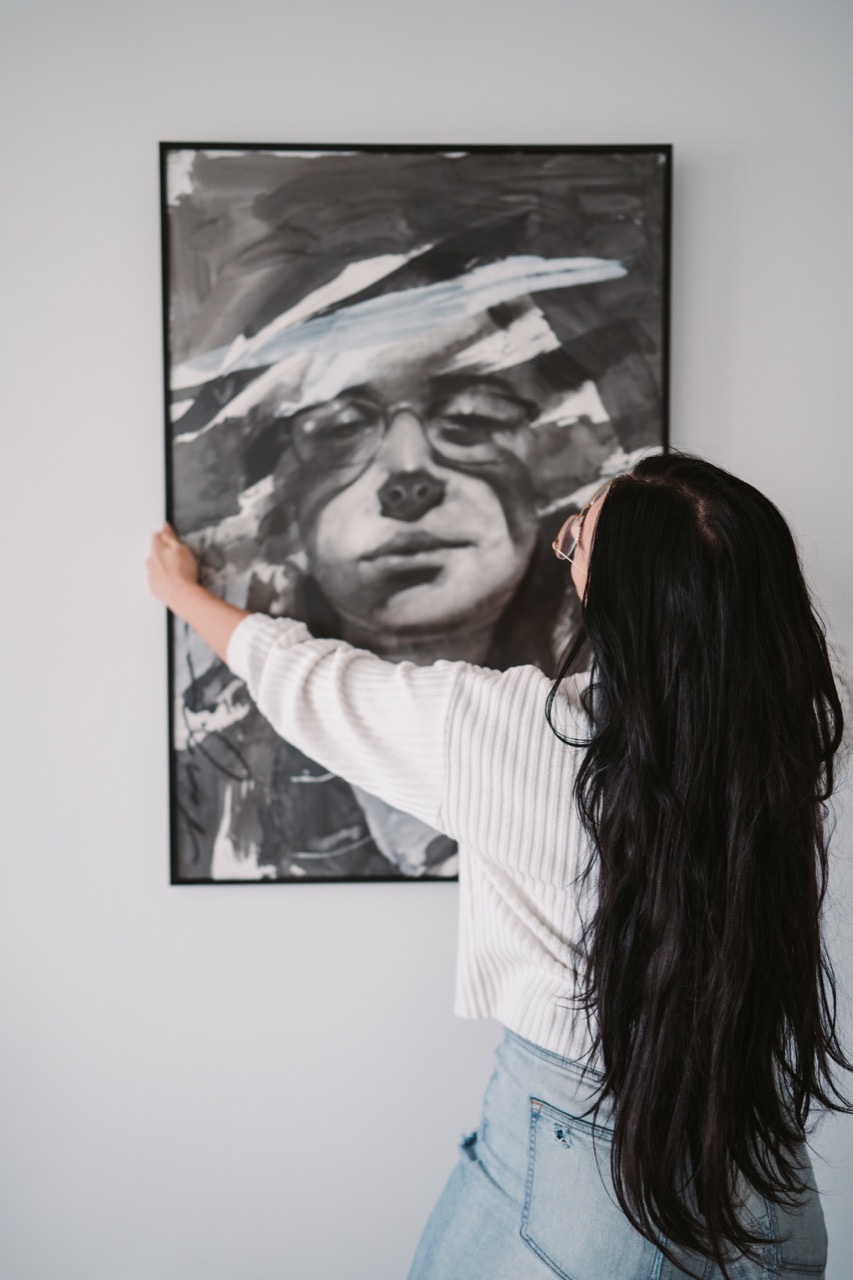 Craft paper has a similar idea to the painter's tape. First you will want to lay out your paper and cut it to represent your frame size. Be sure to mark again where the hook will need to go. Craft paper also lets you play around with where the frame should go on your wall and let's you play around with the set-up before actually making any holes in your wall. Once you are happy with where the frame is, simply hammer the nail in your wall through the paper, where you marked, and then remove the paper!
Toothpaste as a marker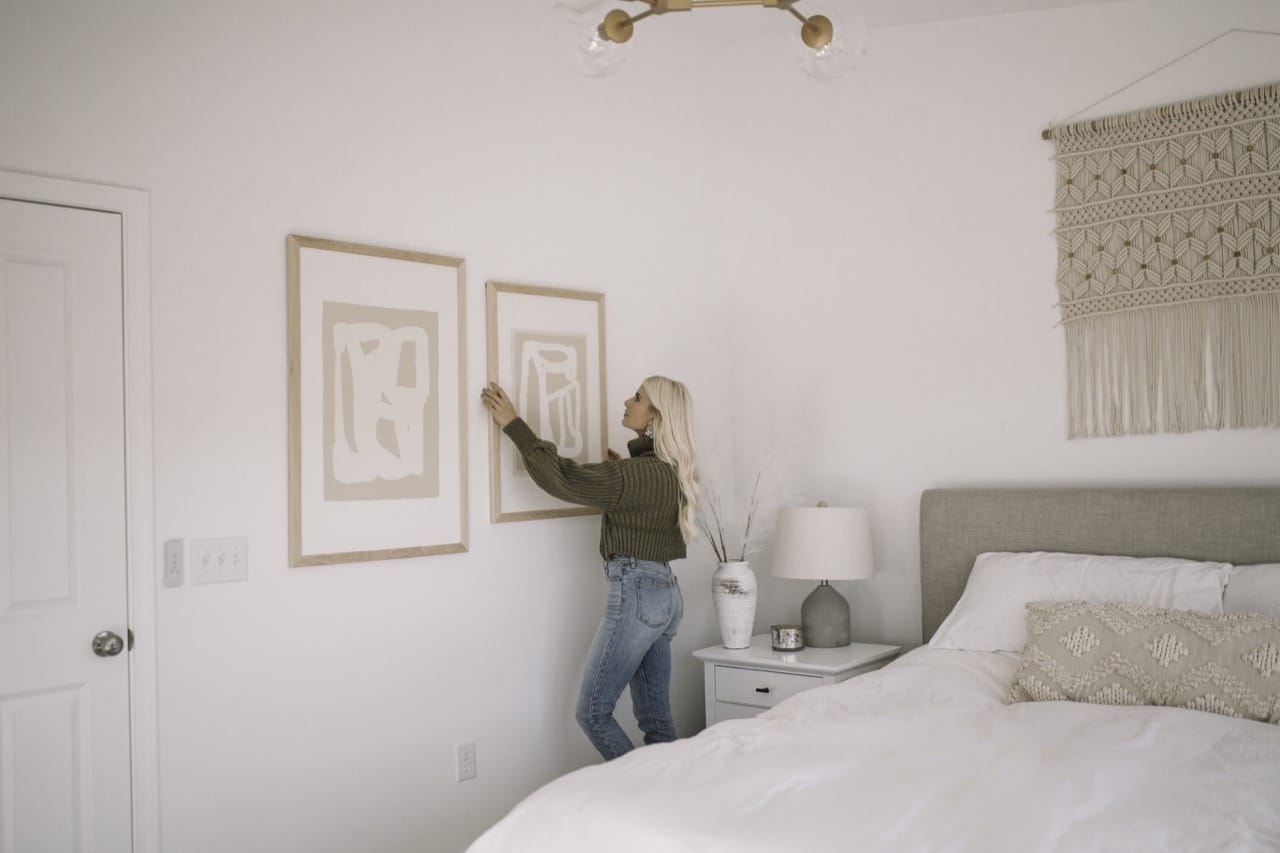 Toothpaste is more than just providing pearly whites! If you have a frame with a sawtooth hanger, place a small dab of toothpaste in the center of the hanger and press your frame firmly against your wall. When you remove the frame, a small dot of toothpaste will be left where you need to insert your nail. Just be sure to wipe away the toothpaste on both the wall and frame before hanging.
Pencil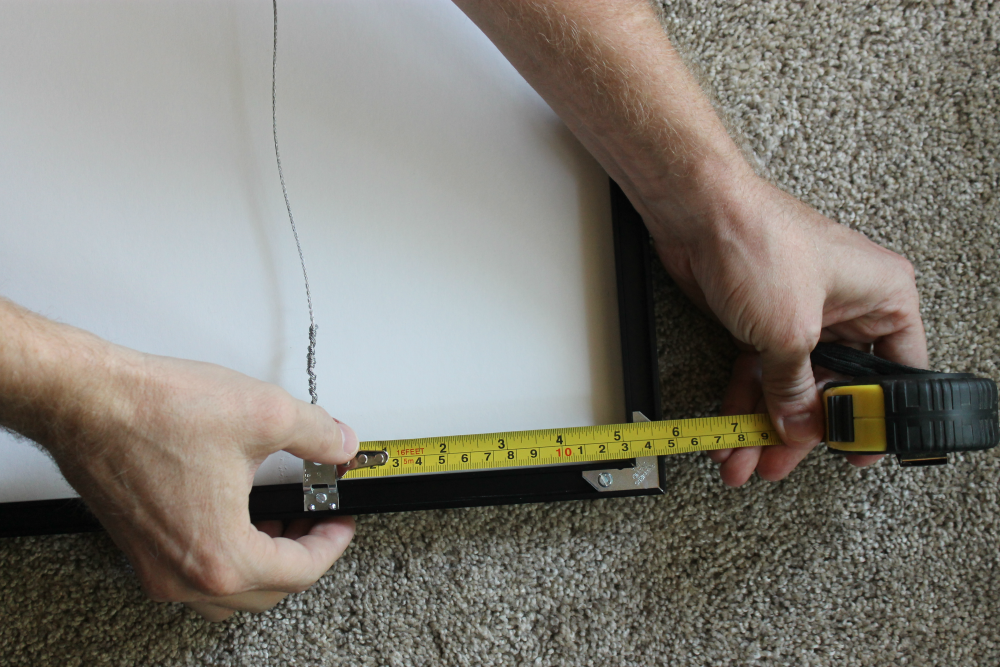 For this trick, you are going to want to hold your frame against your wall where you want to hang the frame. Make a small mark on your wall at the top of your frame at the center of your frame. Next, pull up on the hanging wire and measure the distance between the hanging wire and the top of the frame, this will represent where the nail will need to go. Then you want to measure that same distance from the mark on your wall. Make another mark to represent where your nail will go. Once you have that mark, you are all set to start hammering away!
Got The Hang Of It?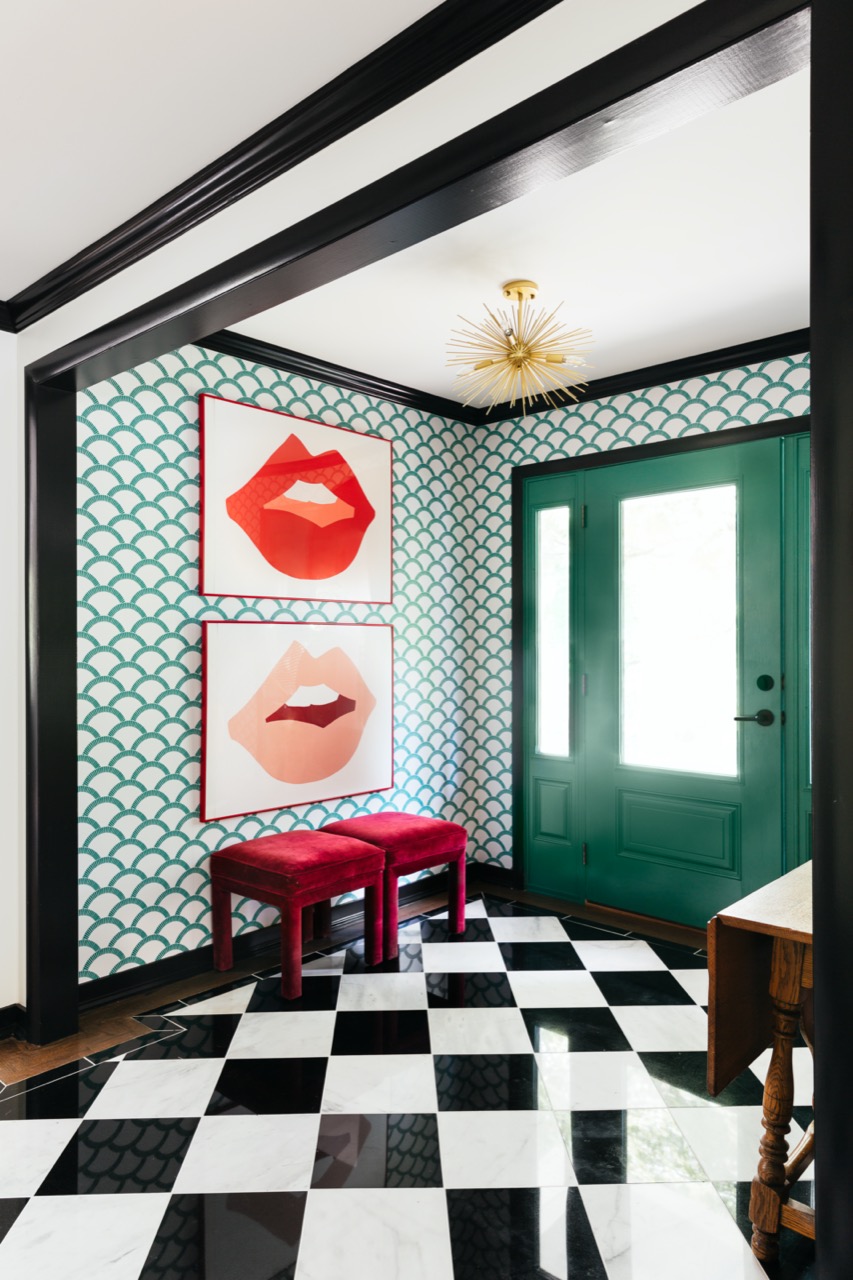 While hanging a large frame may seem like a daunting task, we fully believe that you are capable of getting the job done! We hope you found these tricks helpful and apply them next time you need to hang a large frame. They can also work for hanging any size frame, so try them out!
We can't wait to see your finished product, so be sure to share with us on social media once it is all complete!