Most of us have heard about horoscopes and zodiac signs; in fact, we've all probably read our weekly horoscope at least once! That being said, there are tons of potential buyers out there looking for unique and exciting zodiac art. Why not tap into that market, flex those creative muscles, and design and sell your very own amazing astrology poster?
Keep reading to discover tips on how to design, market, and sell an original astrology poster!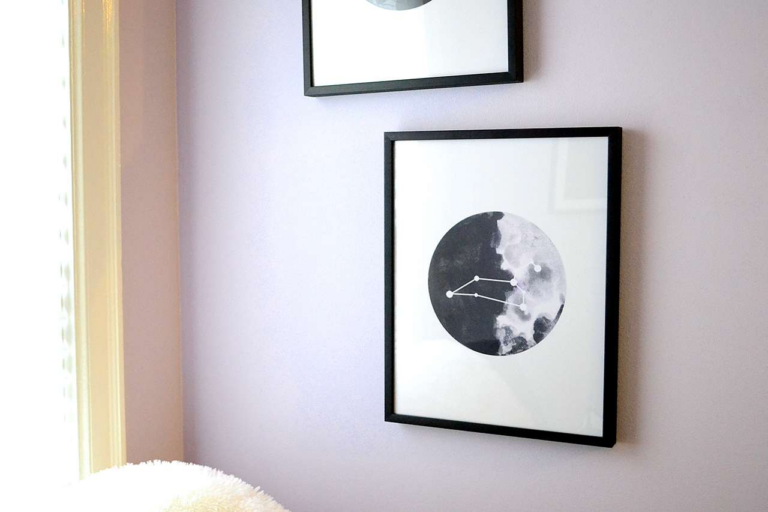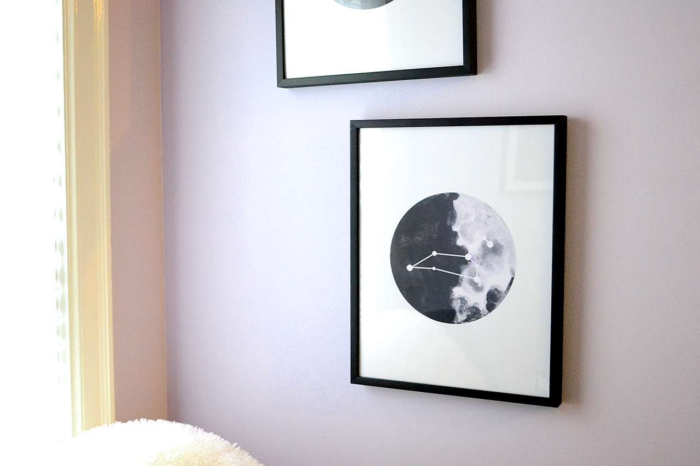 ---
1. Choose a Style
Your first step before designing is to choose a decor style! Whether you go for something clean and modern or something ornate and traditional, think carefully about which styles speak to you and which you enjoy working with most. There are plenty of options to choose from, so it's worth doing a little research beforehand. Once you select a style, try to stick to it as you design, it'll add a sense of cohesion to your work and your brand.
Here are a few of the more popular design styles to ponder over (don't miss our guide to interior design styles if you need more guidance!):
Modern and contemporary
Retro and vintage
Coastal and nautical
Rustic
Midcentury Modern
Industrial
Eclectic and bohemian
Art deco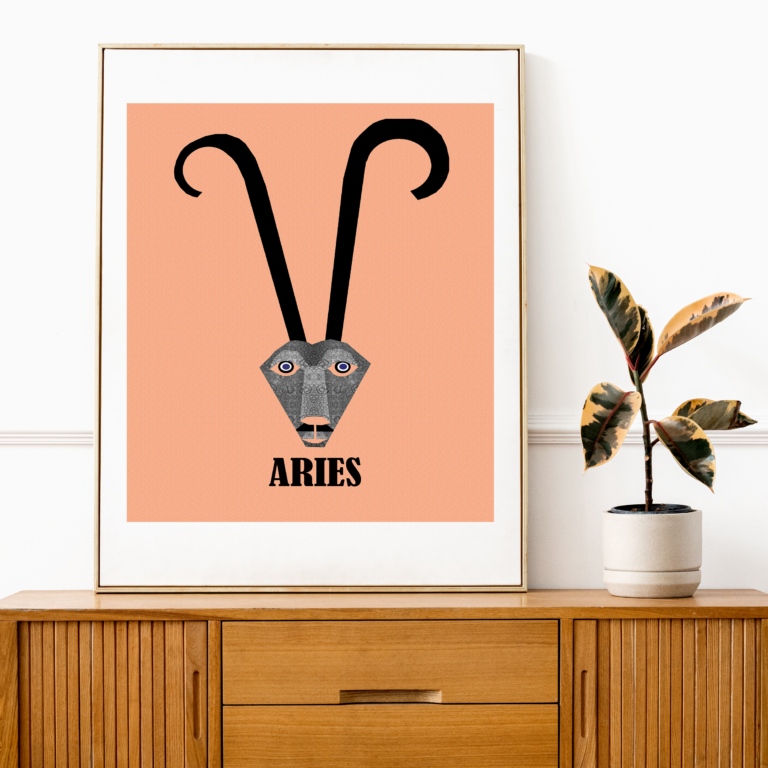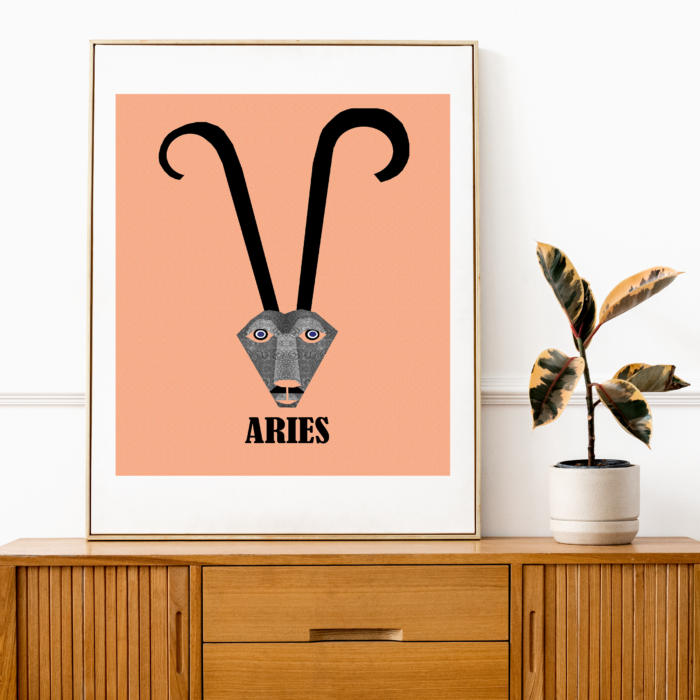 ---
2. Gather Your Digital Assets
Once you've selected a style, it's time to move on to finding digital assets you can use for your design. Digital assets are pictures and graphic items you'll use for your astrology poster artwork. Keep your style in mind here and source assets that reflect your style. If you're going for a coastal look, for example, you'll want assets that have blues and greens, white-washed wood, and sea life. If you're headed in a rustic direction, you'll want earth tones, timber, and plaid.
The most important part of your astrology poster is the zodiac imagery. Each astrology sign has specific imagery and dates related to it, so keep your eye out for this content as you search for and gather assets:
Aries (Ram): March 21–April 19
Taurus (Bull): April 20–May 20
Gemini (Twins): May 21–June 21
Cancer (Crab): June 22–July 22
Leo (Lion): July 23–August 22
Virgo (Maiden): August 23–September 22
Libra (Balance): September 23–October 23
Scorpio (Scorpion): October 24–November 21
Sagittarius (Archer): November 22–December 21
Capricorn (Goat): December 22–January 19
Aquarius (Water Bearer): January 20–February 18
Pisces (Fish): February 19–March 20
You can find both free and paid digital assets online. Some of our favorite sites for free assets include Unsplash (free stock photos) and Raw Pixel (both stock photos and graphic items, many of which are free). Head over to our nifty guide covering where to find free downloadable art if you need more options. Depending on your luck with free graphics, it may be worth it to look into paid assets. Both iStock and Envato Elements have big selections of high-quality content, however, you do have to pay a fee.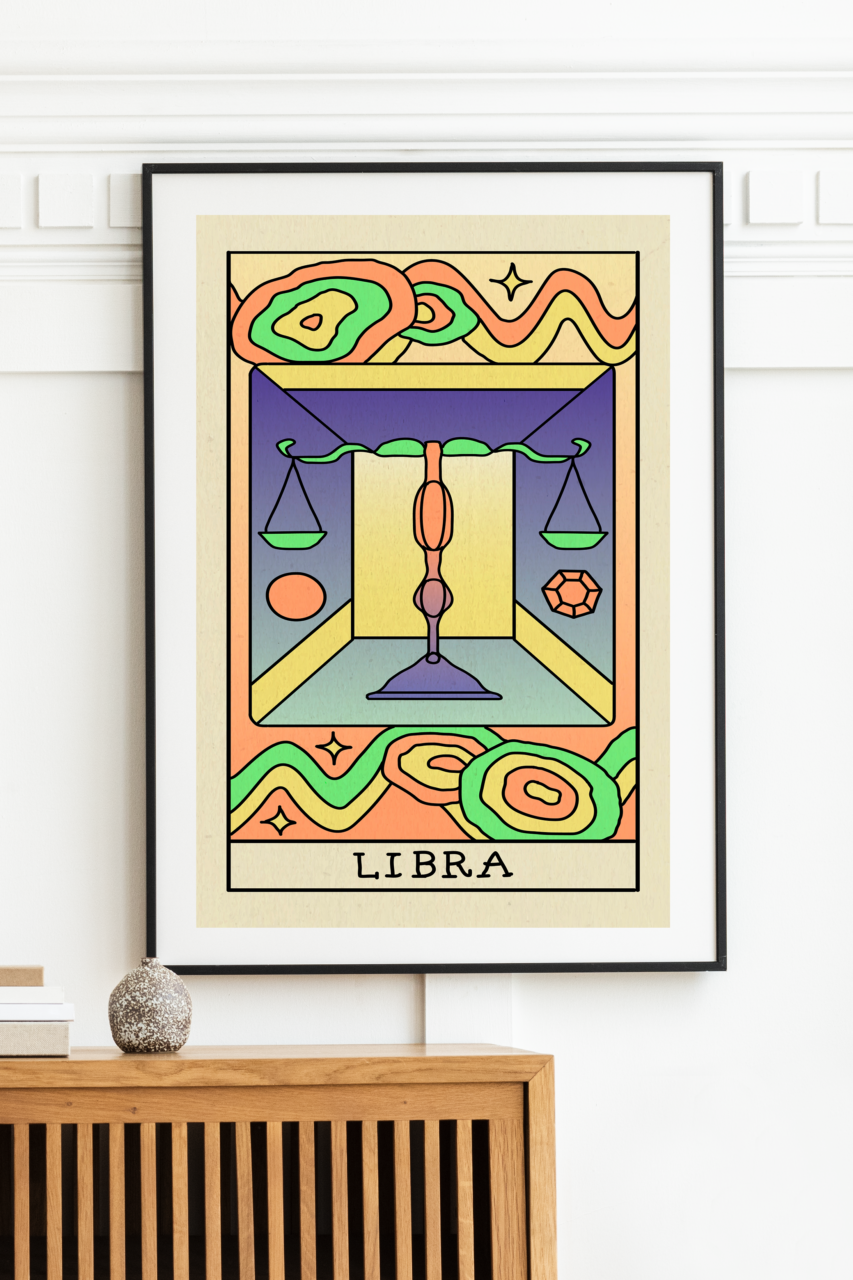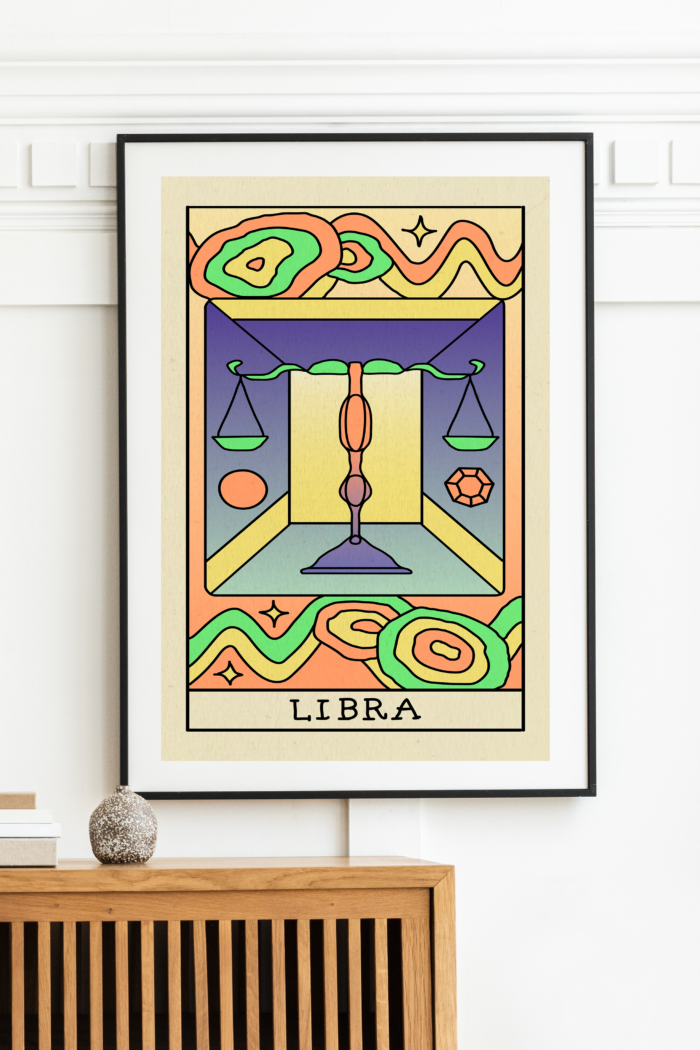 ---
3. Start Designing Your Astrology Poster
Once you've selected your style and collected your digital assets, it's time to start designing your astrology poster! You'll want to use software like Photoshop or InDesign to lay out your design. If you don't have Photoshop/InDesign, there are many free digital design apps you can try! Here are a few things to keep in mind as you design:
Background (your poster background should reflect its style)
Font (modern styles look best with sans serif fonts while traditional styles should use serif fonts)
Written content (will you include horoscope dates or facts?)
Border (if you need to add visual interest, consider a border in a complementary color)
Balance (balance and symmetry, symmetrical vs. asymmetrical composition)
Colors (your colors should reflect your style and blend well with other assets)
And if you need some helpful hints for pairing color with decor styles:
Modern and contemporary (white, taupe, soft gray)
Retro and vintage (soft blue or yellow, pastel green or pink)
Coastal and nautical (green, blue, taupe, gray)
Rustic (earth tones, brown, green)
Midcentury modern (white, pastel blue, red, yellow)
Industrial (brown, charcoal gray)
Eclectic (red, green, blue, yellow)
Bohemian (earth tones, taupe, brown, purple)
Art deco (emerald green, burgundy)
Don't be afraid to try new color combinations, font choices, and image placement within your astrology poster. Once you have a couple of designs you're pleased with, get feedback from friends, family, or colleagues. Sometimes a fresh perspective is all you need to refine your artwork, and you want the end result to be as polished and professional looking as possible.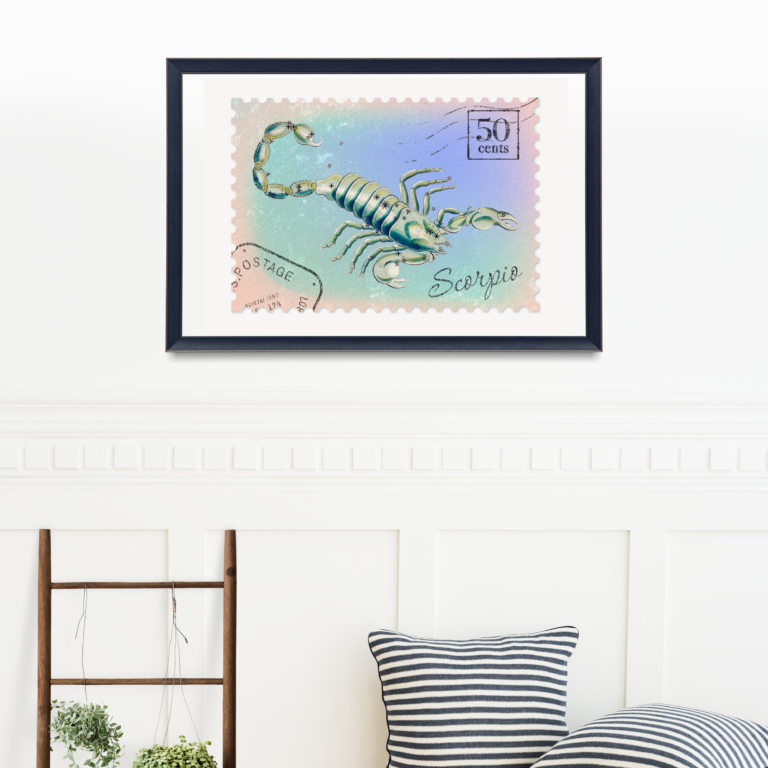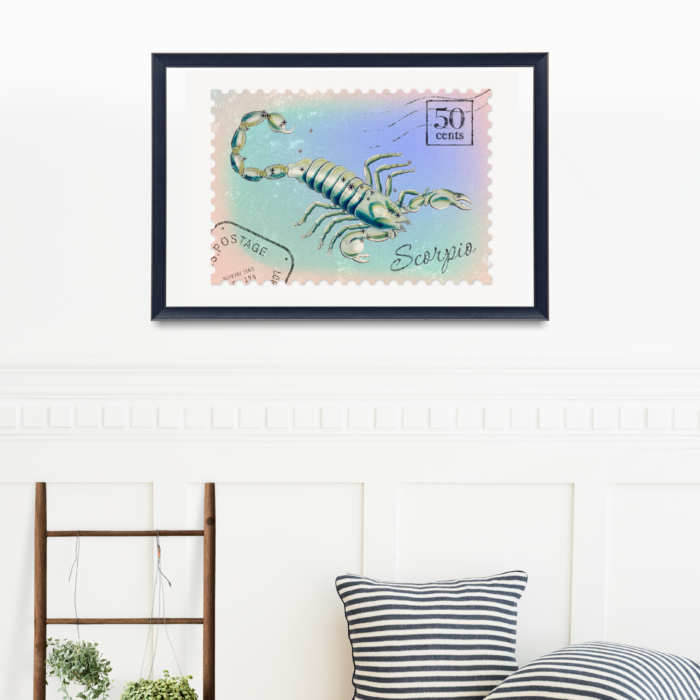 ---
4. Find a Selling Platform
After designing your perfect astrology poster you need a way to reach paying customers! You'll also need to consider whether you plan to print and ship your own posters or use a print-on-demand and dropshipping service that takes care of it for you. We recommend you visit our in-depth guide to art as a side gig, which covers popular art-selling platforms, but here's a quick overview of the top performers:
Etsy
Shopify
Ugallery
Saatchi Art
eBay
Society 6
We're partial to Shopify because it's an easy solution to selling your framed posters. By using the app in conjunction with your Shopify storefront, you can offer your art, printed and framed, and we'll provide complete manufacturing and fulfillment, delivered straight to your customers. However, if you don't have a Shopify store you can still use our service by placing orders on our website and checking the "White Label this order" box on the final checkout screen.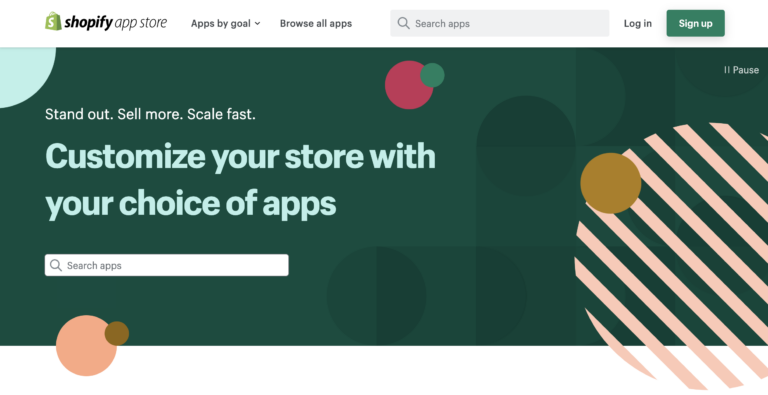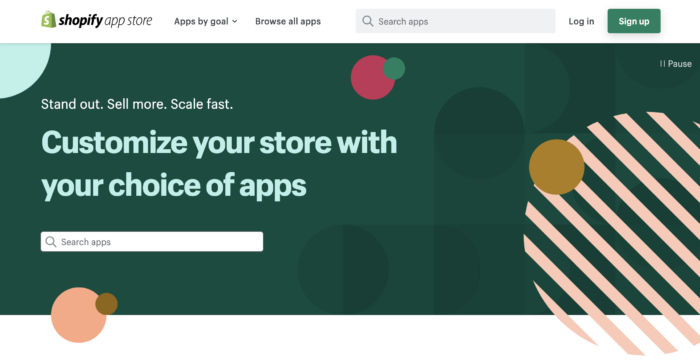 ---
5. Marketing and Selling
When starting, you'll need to market your astrology poster and let buyers know about your product offerings. The easiest way to start is to share your astrology poster artwork on social media. Whether that's Facebook, Instagram, or TikTok, make sure your network knows your artwork! Consider giving a few pieces away in exchange for a social media shout-out to help spread the word faster, too.
You also need a way to stand out from the crowd. There's lots of competition out there, so you need to position your work in a way that differentiates it from other poster listings. Take a look at some strategies you can use:
Price (a lower price point than competitors will attract buyers; learn how to price your art)
Freebies (a free extra, like free shipping or an extra product sample, will attract buyers)
Enhancements (details that your competitors don't have will attract buyers)
The easiest way you can enhance your astrology poster is by offering a framed version! A high-quality frame will absolutely enhance the perceived value of your product, allowing you to stand above the competition with a larger profit! Additionally, by giving customers a one-stop shop option, you encourage more sales because buyers don't have to do the extra framing work themselves.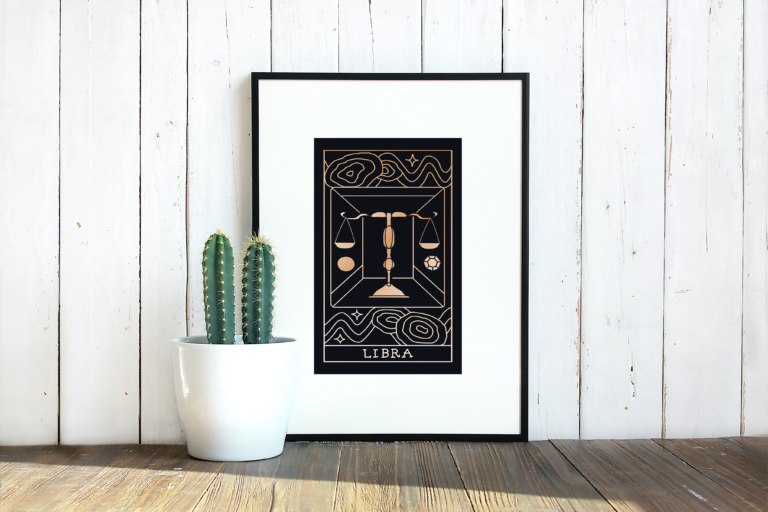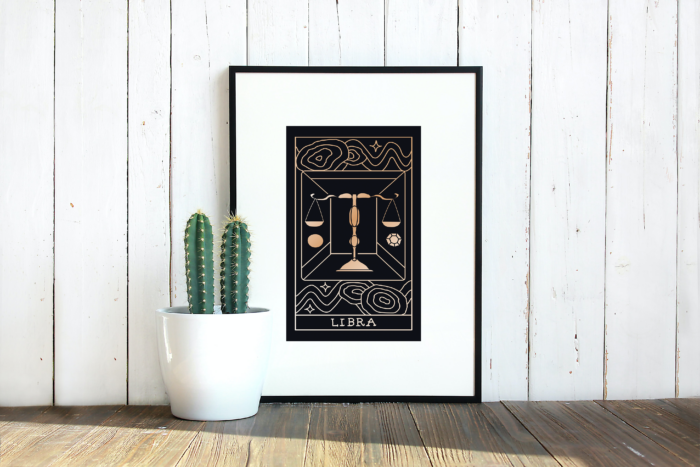 ---
Final thoughts
Designing your own astrology poster is not only fun, but it could earn you a little extra cash! Given how many people are interested in zodiac art, you'll be able to design and sell your artwork in no time! We hope this has given you some creative inspiration, so once you're finished designing your poster make sure to share it with us on social media!
 Free Zodiac Star Sign Art Prints!
🏹 Download Free Star Art Here! ⚖️
Subscribe to our mailing list for exclusive goodies, fun quizzes, framing tips and tricks, and so much more!
This post first appeared as Design & Sell Your Very Own Astrology Poster In 5 Steps on Frame It Easy - Learning Center for Custom Picture Framing.