We all could use a little extra cash from time to time. Selling your art online can be a great alternative income source, plus setting up your side gig as an artist has never been easier! Since plenty of sites offer the ability to sell art, how do you choose which works best for your needs? We've compiled a list of our favorite platforms dedicated to helping creatives connect with paying customers.
Keep reading for an in-depth review of the best sites to sell your art, including:
Etsy
Shopify
Saatchi Art
UGallery
eBay
FineArtAmerica
Society 6
---
1. Art As A Side Gig: Etsy
Arguably the most well-known platform, Etsy is a website that caters to artists and buyers across the world. From vintage prints to handmade decor, and everything in between, Etsy has a wide variety of options for buyers at any price point. Although Etsy can be competitive, artists shouldn't have too much trouble setting up a working storefront fairly quickly. Just make sure to have high-quality product listing photos, and take advantage of the variety of tools Etsy makes available to its artists.
Looking for an in-depth guide to Etsy sales? Don't miss Getting Started Selling Art On Etsy: Best Tips & Tricks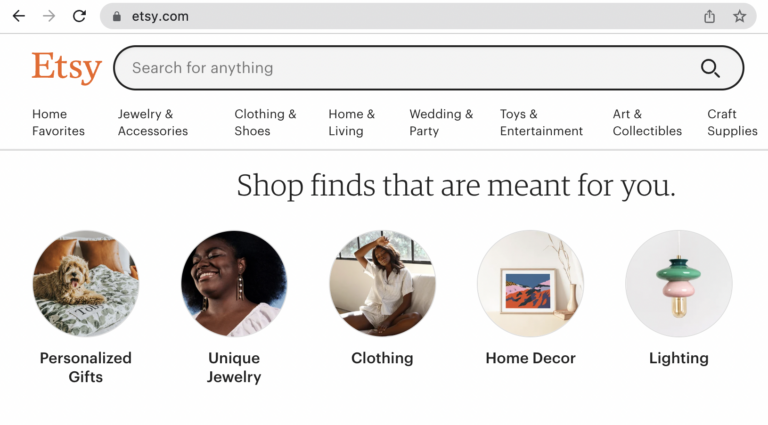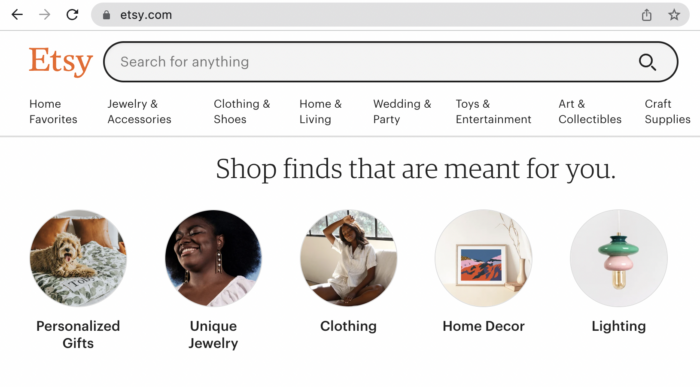 ---
2. Art As A Side Gig: Shopify
Shopify helps artists reach paying customers through its e-commerce platform. It has tools that allow users to set up their own storefronts, process payments, and ship products to customers. Frame It Easy has a Shopify app that connects to any Shopify store and allows customers to easily customize and purchase framed art with no upfront inventory costs and no minimums. It's a great all-in-one dropshipping solution for artists, plus our complimentary white label service removes all Frame it Easy branding and replaces it with your own branding on packing slips and product labels. Visit your account to upload your logo and messaging today!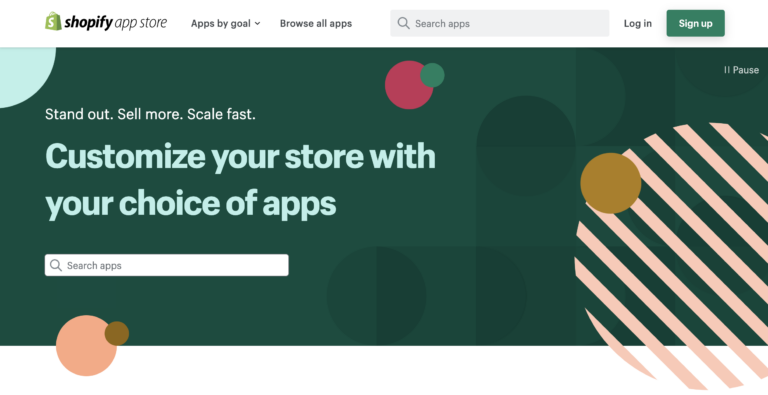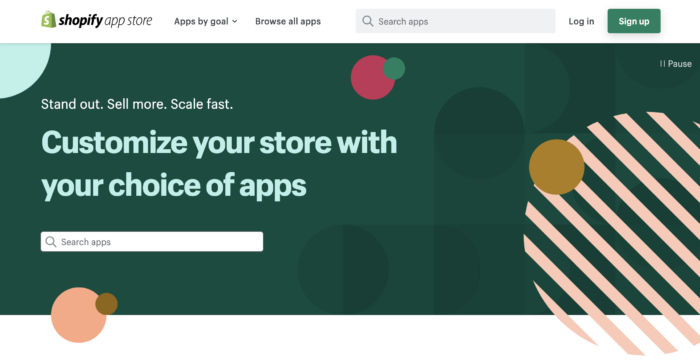 ---
3. Art As A Side Gig: Saatchi Art
Saatchi Art is another global online marketplace, similar to Etsy. What differentiates it from others, though, is its focus on higher-end prints, photographs, and sculptures. Customers from all over the world regularly visit the site, and artists will find it easy to set up an account and begin selling their pieces. Don't miss their artist's handbook; it's filled with insights and tips to help you get started.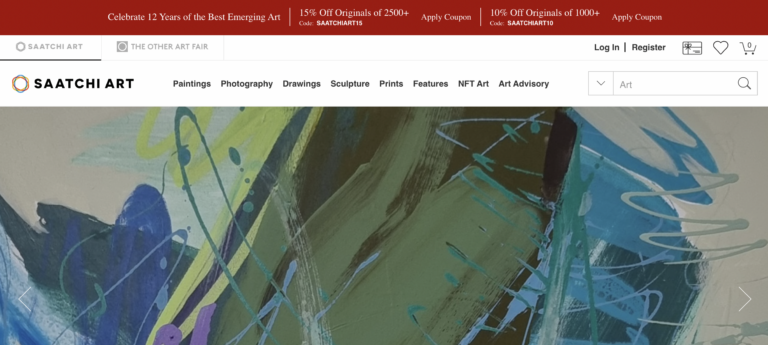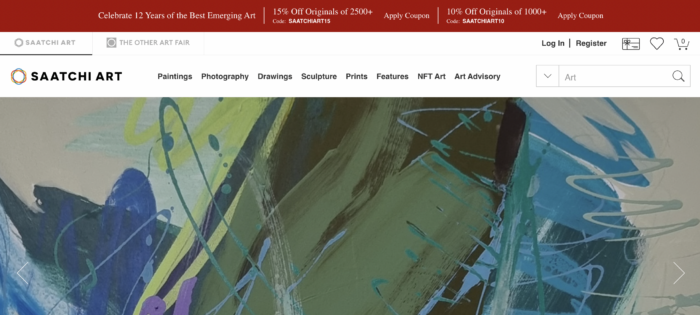 ---
Get instant access to our Artist Onboarding Guide, plus can't-miss advice for creative professionals, delivered right to your inbox! 
---
4. Art As A Side Gig: Ugallery
Ugallery functions as an online art gallery, which features hand-picked artists and pieces to showcase. Unlike Etsy, artists have to submit an application to be considered for placement with their online gallery. Although not every artist who applies will be selected, those that are selected enjoy a robust site with plenty of repeat customers.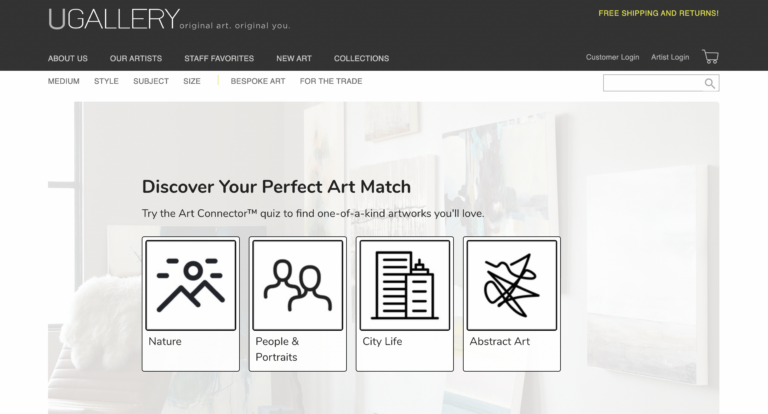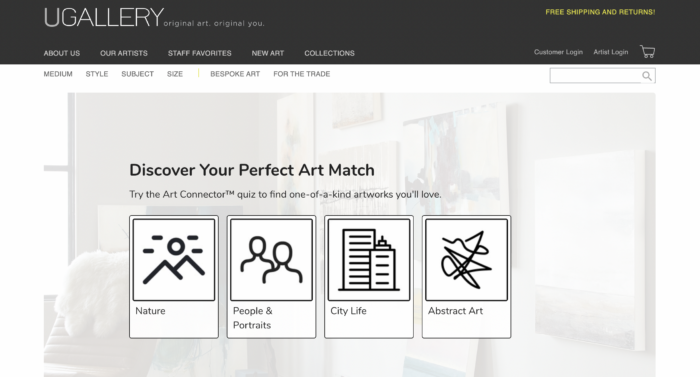 ---
5. Art As A Side Gig: eBay
Although not strictly a site to sell art, eBay is a massive international online marketplace with millions of customers each month. What makes eBay a good alternative to more traditional sites is the ability to easily set up a storefront and quickly start selling. Additionally, artists may be able to reach a wider audience given the variety of offerings on the site but they may have to work harder attracting the right target audience.
Learn how to attract more buyers to your online art shop: Art Marketing Like A Pro: 4 Proven Must-Have Tips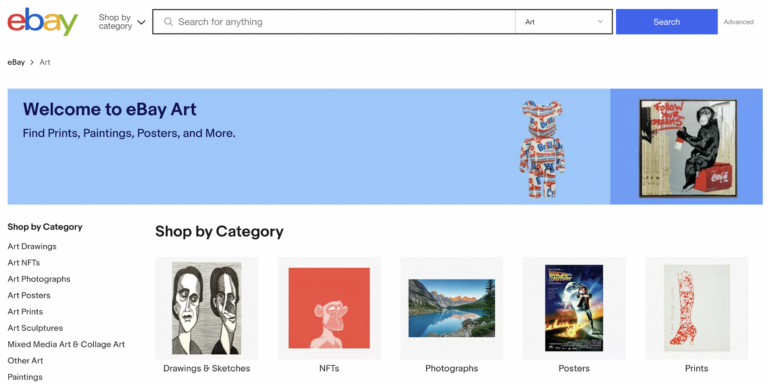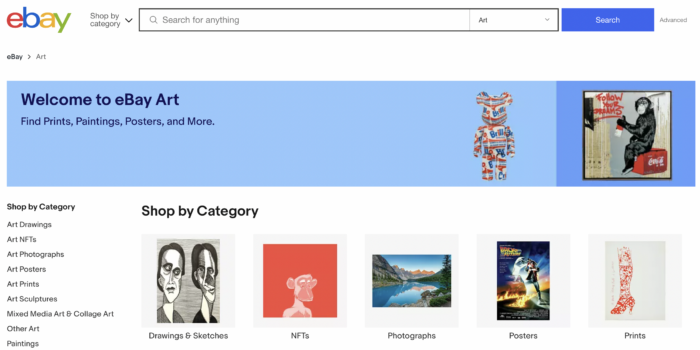 ---
6. Art As A Side Gig: FineArtAmerica
FineArtAmerica has a diverse product offering, with numerous print-on-demand options including posters, t-shirts, totes, and canvas prints. To sell your art, you'll need to open an account, upload your product photos, and select which products you want to sell. They charge a base price for each item, and you charge a markup on your products which you keep at the time of sale.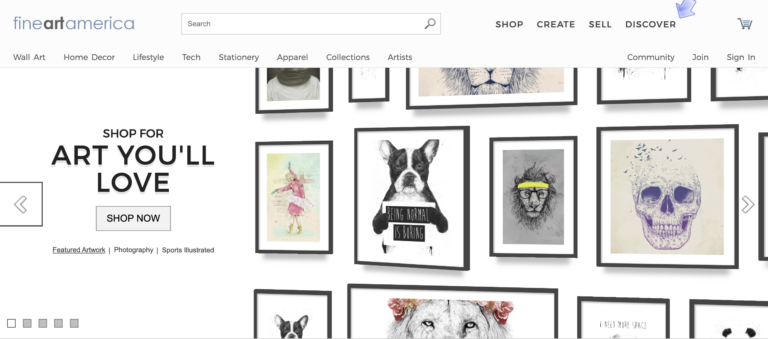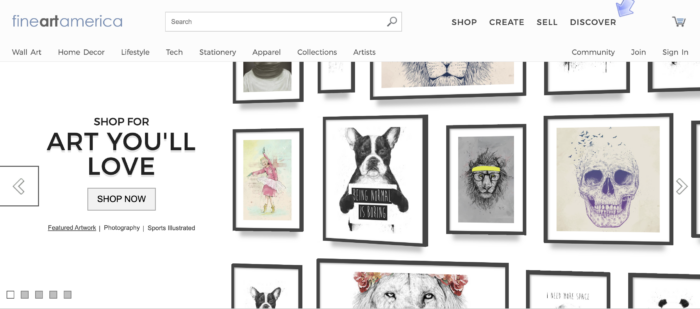 ---
7. Art As A Side Gig: Society 6
Society 6 is a great option for artists who want their images printed on a big variety of items (art prints, t-shirts, furniture, phone cases, and so many more). Not only is this a well-known site with a huge following, but artists will appreciate how easy it is to begin selling. Unfortunately, artists using Society 6 make less profit compared to other sites we've reviewed, but it's still a popular option that's worth looking into.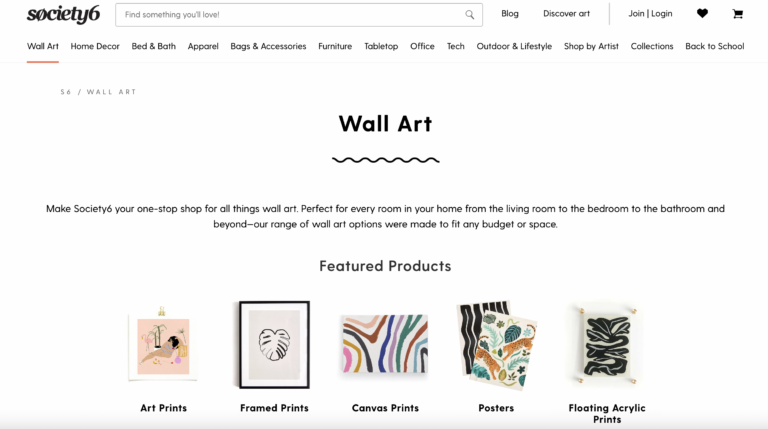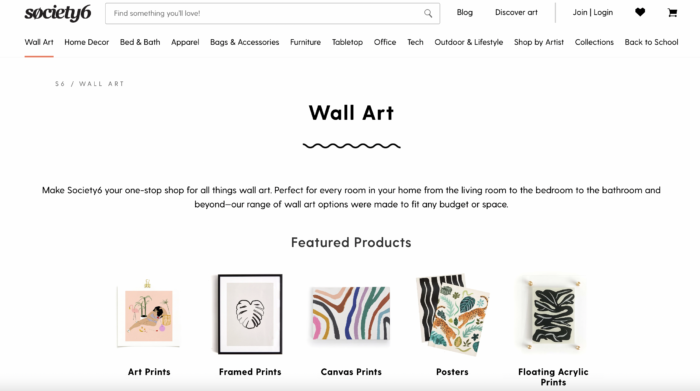 ---
Art As A Side Gig: Final thoughts
As an artist, you have a lot of great options when it comes to selling your artwork online. Carefully selecting a platform that works best for your side gig is an important step so weigh your options and needs carefully. Work with a few platforms if you're having trouble deciding; it will take a bit more time to invest in creating storefronts, but in doing so you'll have a wider reach and will be able to identify which platforms you feel most comfortable with.
And remember, Frame It Easy has a number of options available to support your business as a creative, including dropshipping and complimentary white labeling services!
This post first appeared as Art As A Side Gig: 7 Best Sites To Sell Your Art Online on Frame It Easy - Learning Center for Custom Picture Framing.