If you've been to our Learning Center before, you know what we always say. When it comes to decorating your home, do what makes you happy, whether that's using neutral tones or adding color to your environment! If you like it, well, then that's all that matters — it is your space after all! Your space, whether it's your kitchen, living room, or bedroom, should be a reflection of your personality. And there are plenty of ways to let your personality and decor aesthetic shine through. 
So, we have plenty of decorating ideas you can check out on our Learning Center if you have gone neutral, but if you prefer a more colorful approach and have some vibrant shades already in your design and are looking for ways to add wall decor to it, we're sharing a few tips and tricks to get the ideas flowing!
Keep Your Tone Going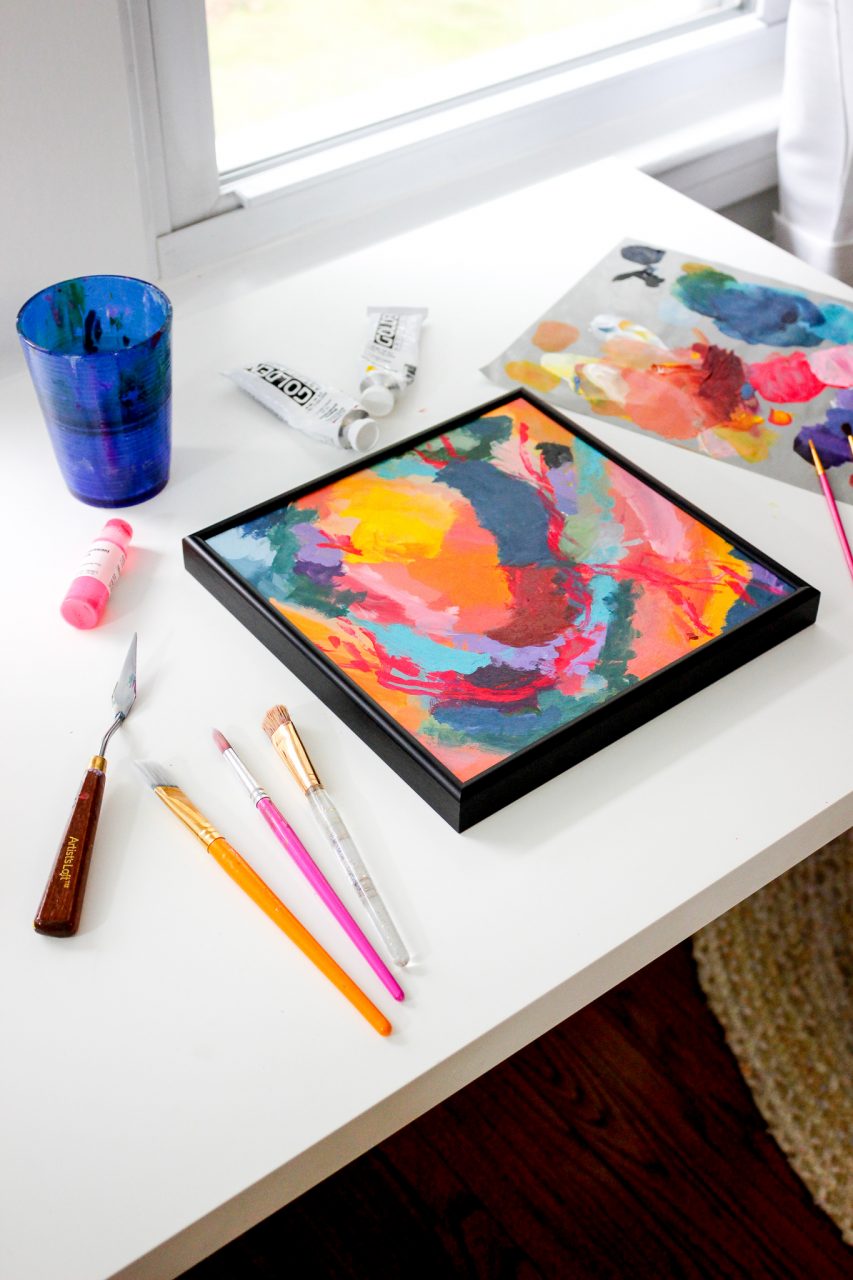 If you've incorporated your favorite colors into your space, continue using it in your wall decor. Here at Frame It Easy, we have 8 different frame styles in 27 different colors and 75 shades of matboard, so chances are we have a perfect match for your color scheme.
If you've decorated in a classic red, blue, or green, then you're in luck because we offer our Hanover metal frame in these shades. If your bedroom or bath has splashes of hot pink, then our Ashford frame style in, you guessed it, Hot Pink may be just what you're looking for.
But don't stop with the frame color itself. Use matting to match your color of choice with your existing artwork or photographs. With options called Tangerine, Buttercup, Midnight Blue and Grape, and the option to add not one but two mats, your possibilities with color are truly endless! Another way to add even more color in your room is to add a colorful art piece. See how a pop of color can help to brighten your mood and add a sense of fun to your room! 
The best way to decorate your colorful space is simple, so don't overthink it. Even if things don't match in a "traditional" sense of style, still try it out! You never know what will come together. And with our Frame Designer, you can experiment with your frame throughout the design process so you can see if it works for you before you buy!
Help Your Tone Shine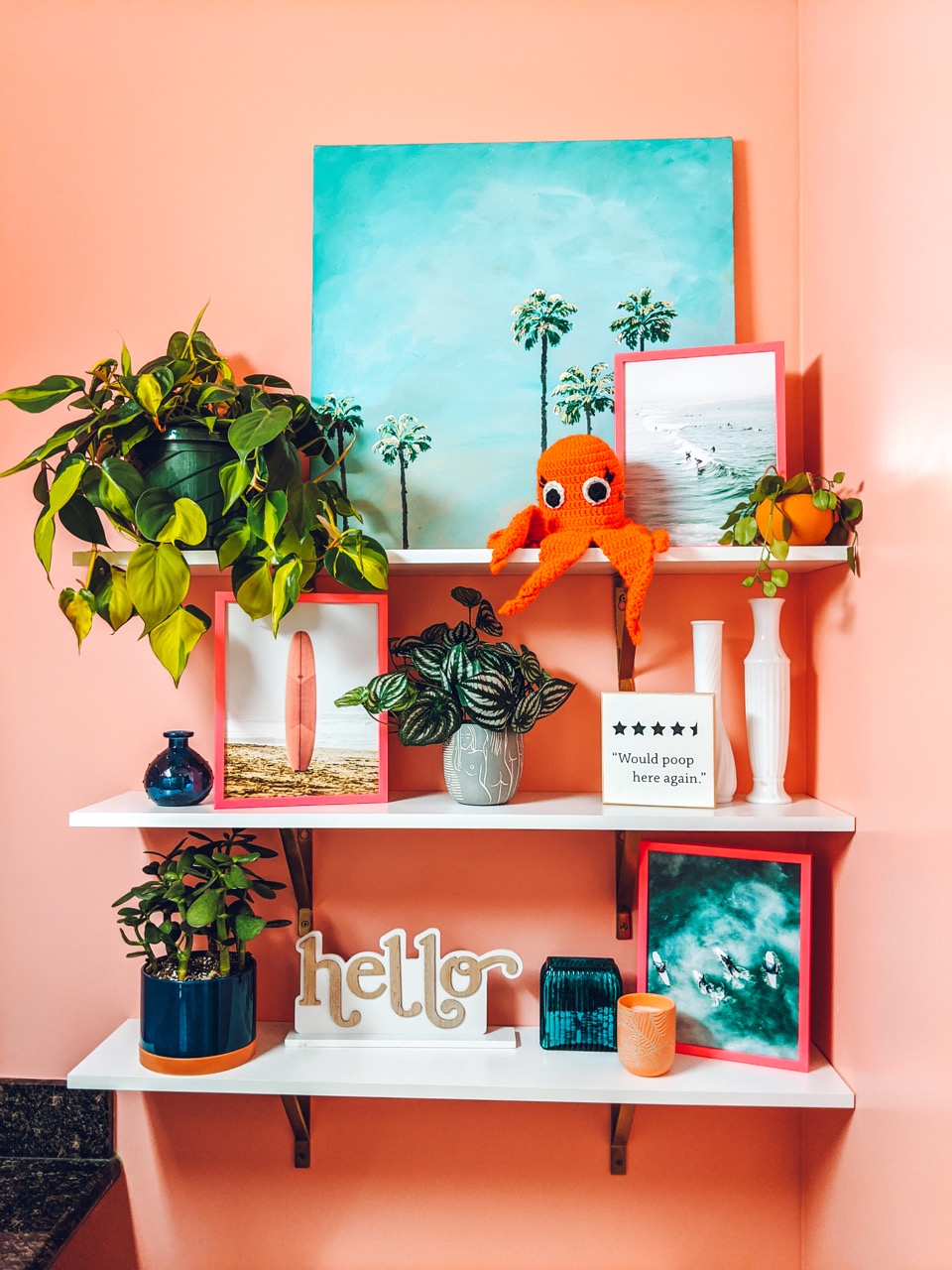 As we said, color can have very powerful, positive effects, but too much can also be overwhelming . If you have colorful furniture, walls, artwork or other accessories, another design option is to let those pieces shine. Consider using our black, white, silver, or gold frames to complement those shades while not overpowering or distracting from them.
Of course, that doesn't mean that your frames or what is inside them have to be boring! There are plenty of amazing photographs on Unsplash, or you can support small-business artists on Etsy for some free or inexpensive artwork. And a black or white frame with large white matting can be just as eye-catching as bright colors. Likewise, a gold or silver frame with neutral matting can look stunning on a dark pigmented wall color.
Add A Statement Frame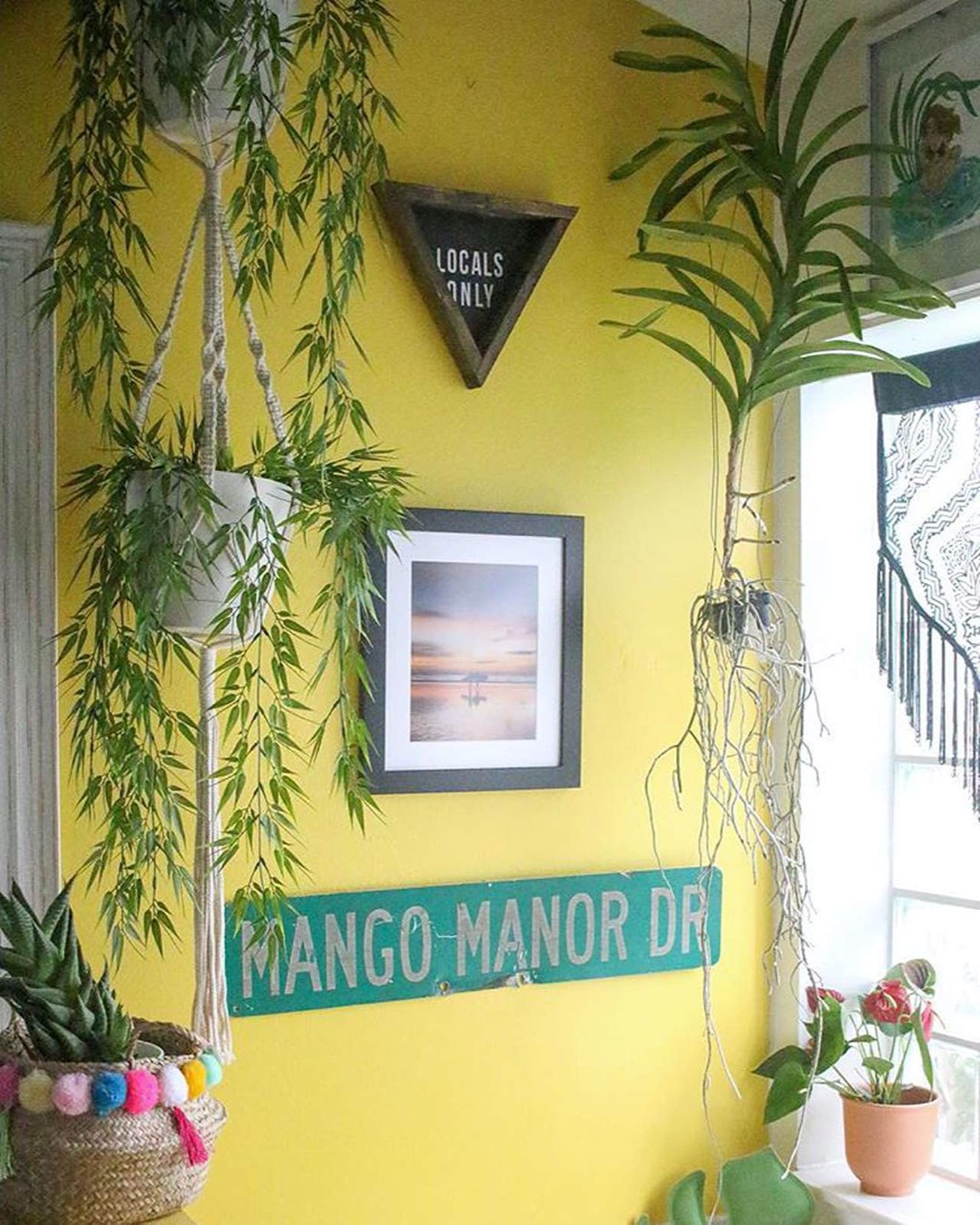 We've all heard of statement walls, and sure, they're great. They usually are a contrasting color from the rest of the room and provide a focal point that draws attention directly to that wall. The general rule of thumb is to paint one wall two shades darker than the room.
If you don't want to put the time, effort and money into a statement wall, try a statement frame instead! You can apply the same "two shades darker" rule for a foolproof result. For instance, if you have beige tone walls you can choose our wood Derby frame in Russet or our Hanover frame in Cocoa. Or use our matting to get the same effect. If you have light gray walls, our Granite or Heron matting would make an impressive visual.
Use a favorite family photo, a painting by your favorite artist, or even just a really fun print from Unsplash to create a unique piece that captures your personality. Make your statement frame large and in charge and be an eye-catcher for everyone! 
Mix and Match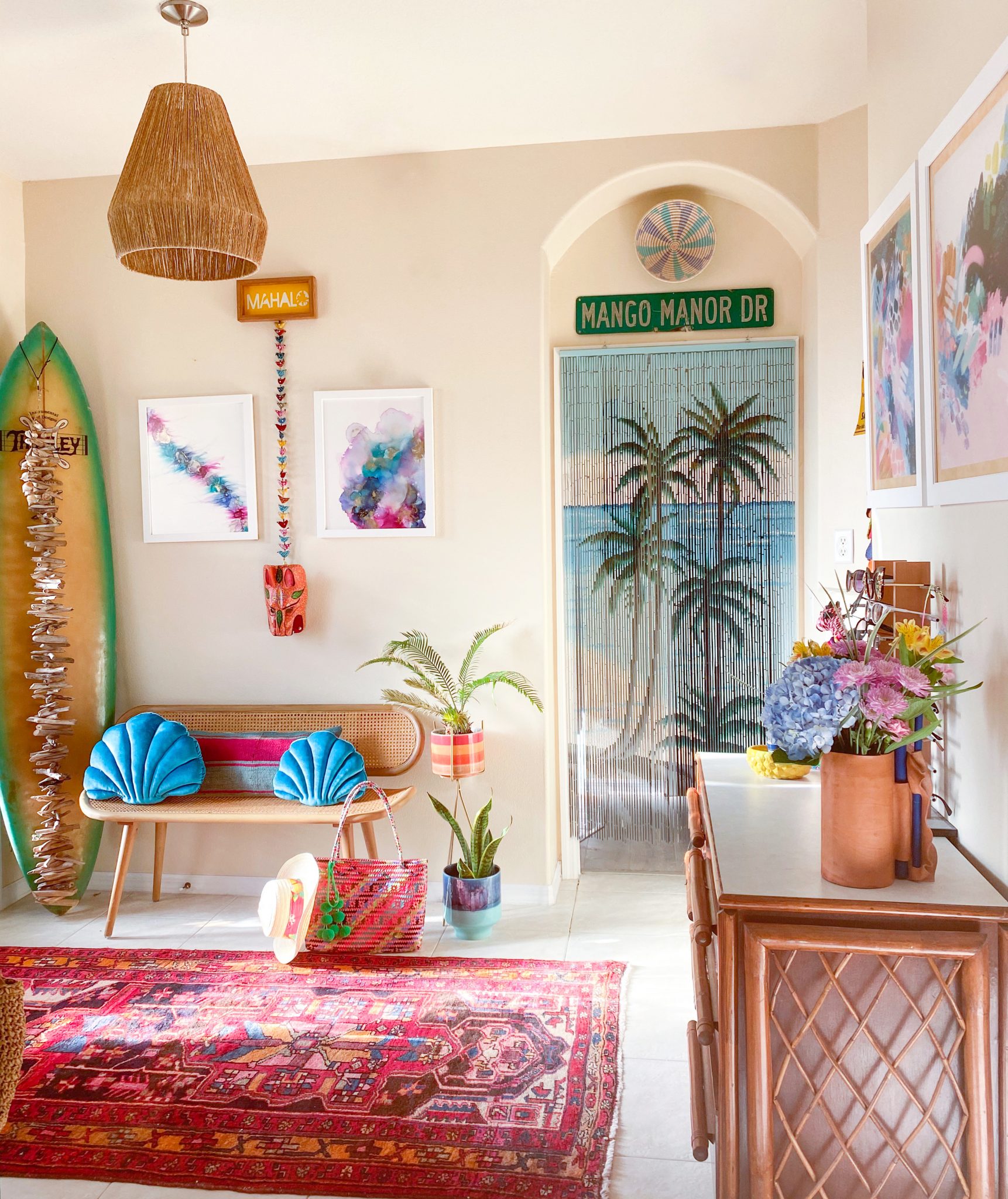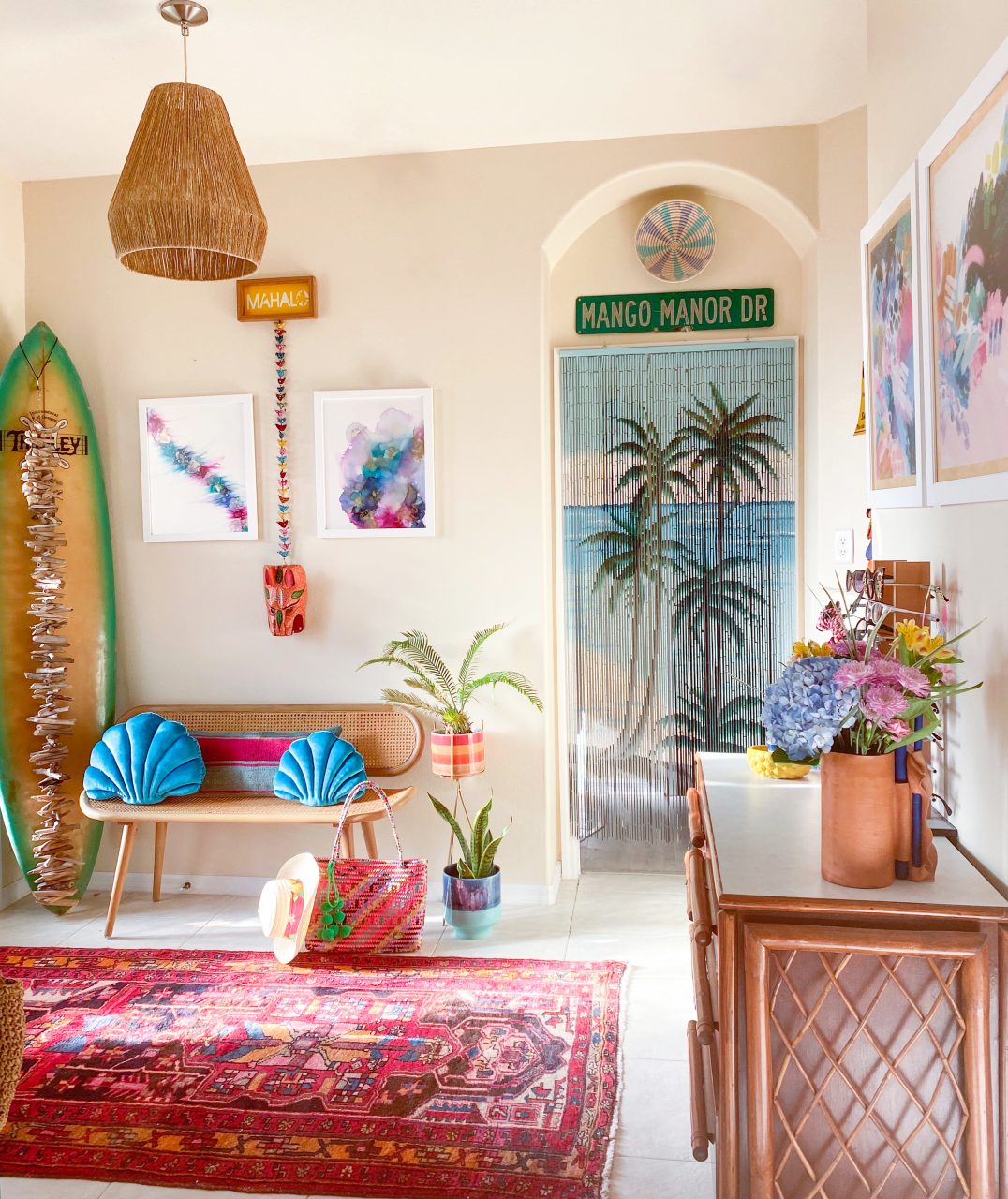 If you are feeling ambitious, create a gallery wall. Sure, it takes a little more effort than framing one piece, but a gallery wall is a sure way to up the wow factor. And let's face it, if you like color in your world, it's a good bet you like to up the wow factor!
A uniform gallery wall is always a safe bet, but it's not the only way to go. One option you might consider is to mix and match our frame styles. You can mix and match gold and silver, wood and metal, or even pink and black. Your gallery wall also doesn't have to be in a grid pattern. Try an asymmetrical gallery wall. It's actually easier to put together and really lets you use your creative side.
We have tons of ideas on different ways to style your frames in our Learning Center and we've also shared some of our favorite mix and match styles. When you go onto our Learning Center, simply browse by interest or type in keywords to access our posts. 
Final Thoughts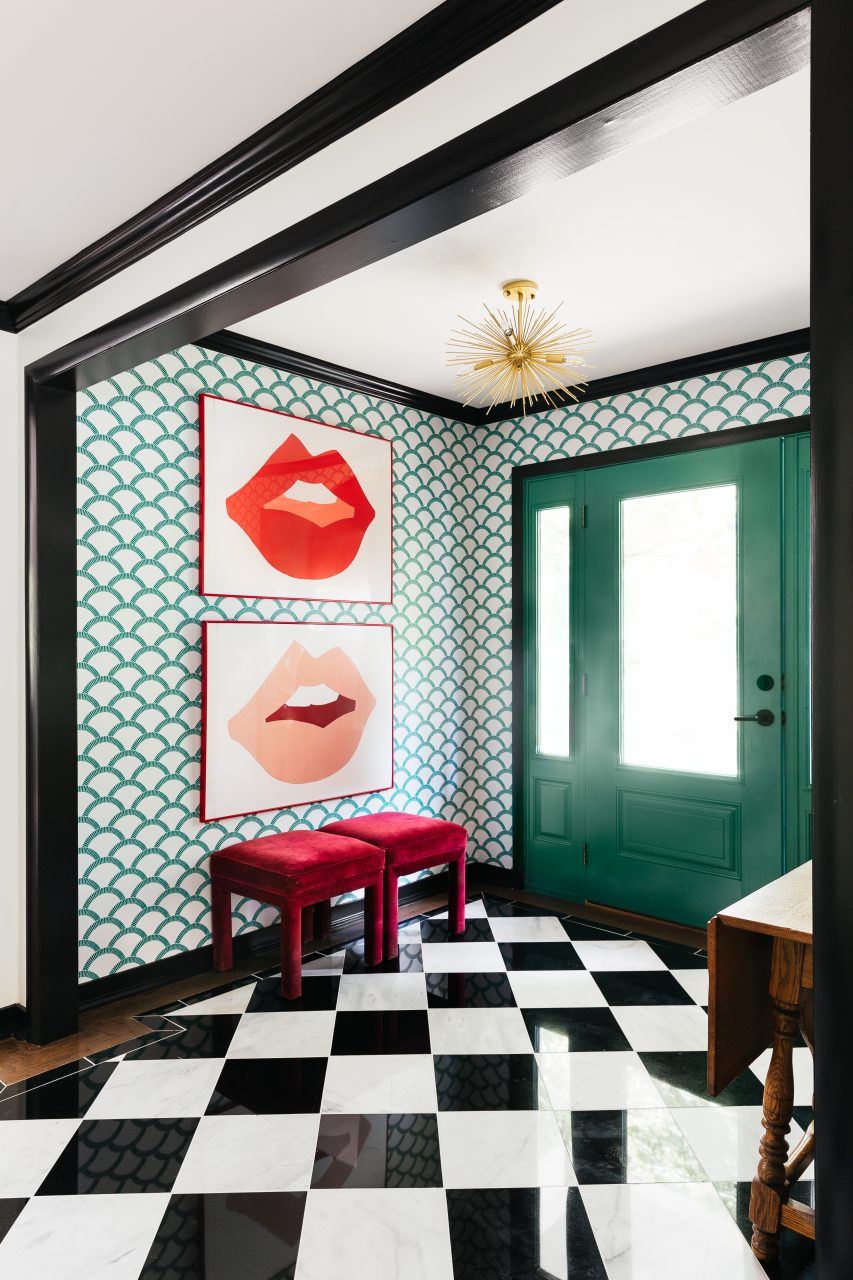 When faced with the task of decorating a colorful room you might be unsure how to best approach it. We can't say it enough: whatever you think looks best, go for it! There are no real rules when it comes to decorating your space. But we hope we've given you some inspiration here. 
We have a feeling if you are interested in colorful decorating that you are no stranger to experimenting with your decor and are creative by nature. If you use any of our suggestions, be sure to share your photos with us on social media. Of course, if you have any questions, don't be afraid to reach out to us, we're always here to help!