In the world of art and interior design, trends come and go, but one thing that never goes out of style is symmetry. And what better way to showcase symmetry than with square picture frames? Square frames add a touch of elegance and sophistication to any space and allow for a harmonious display of artwork.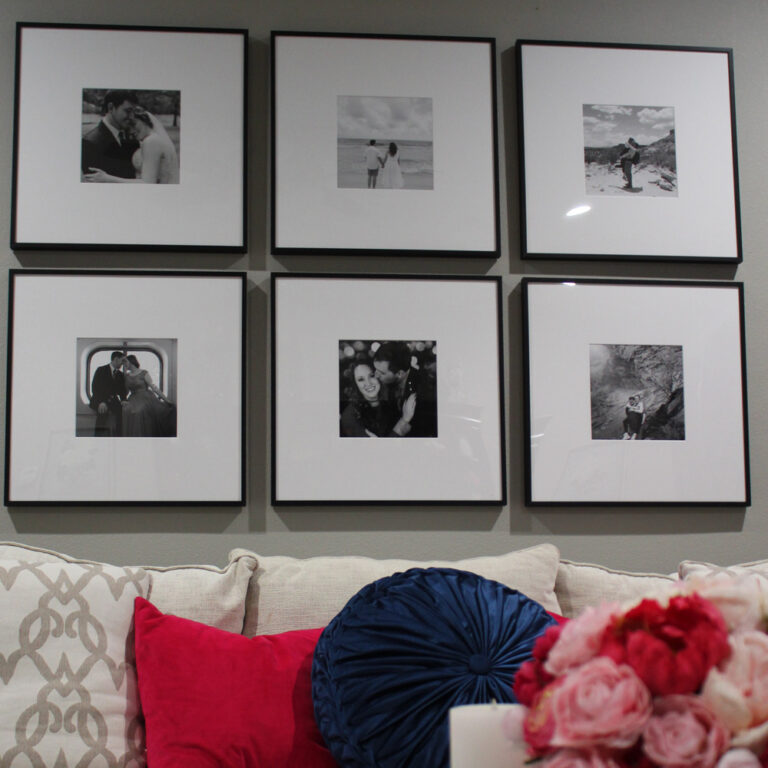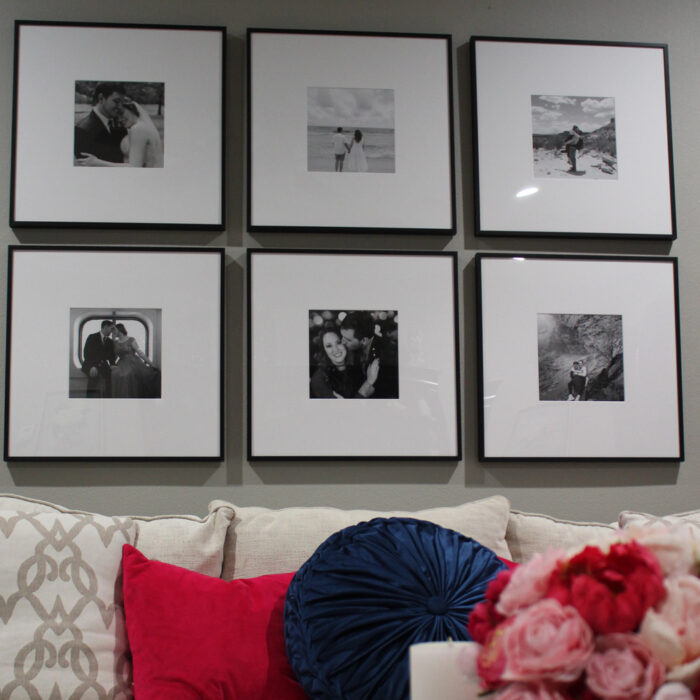 Square picture frames have swiftly surpassed from being a niche option to a well-known trend in the world of interior decoration. These geometric beauties bring a refreshing twist to traditional framing, offering a unique and captivating way to display your photos, art, and other keepsakes.
In this guide, we'll delve into all things square picture frames, exploring the benefits, styles, and current trends, and how to choose the perfect frame to complement your artwork.
😎 So let's square up…
Why Square Picture Frames?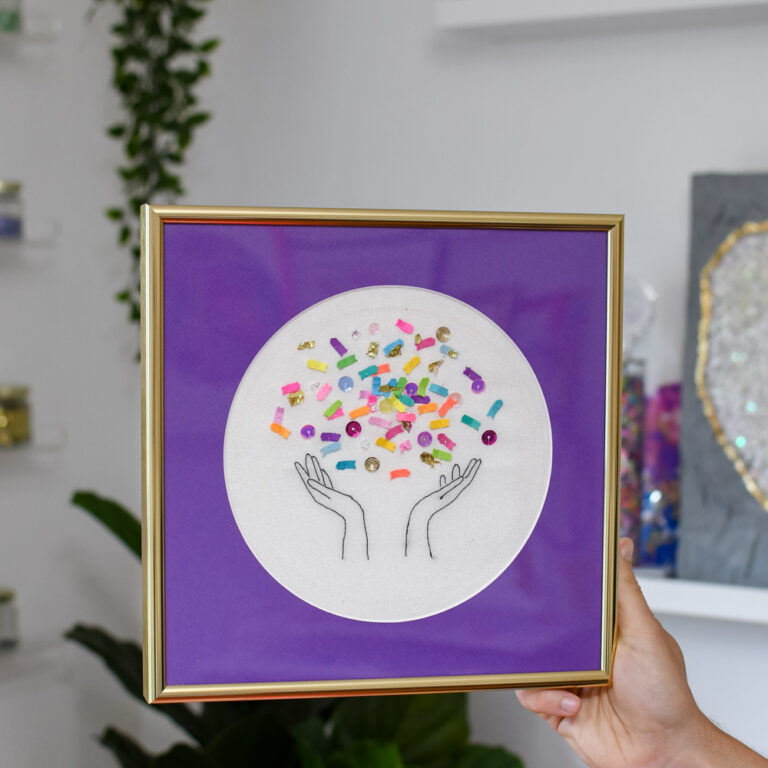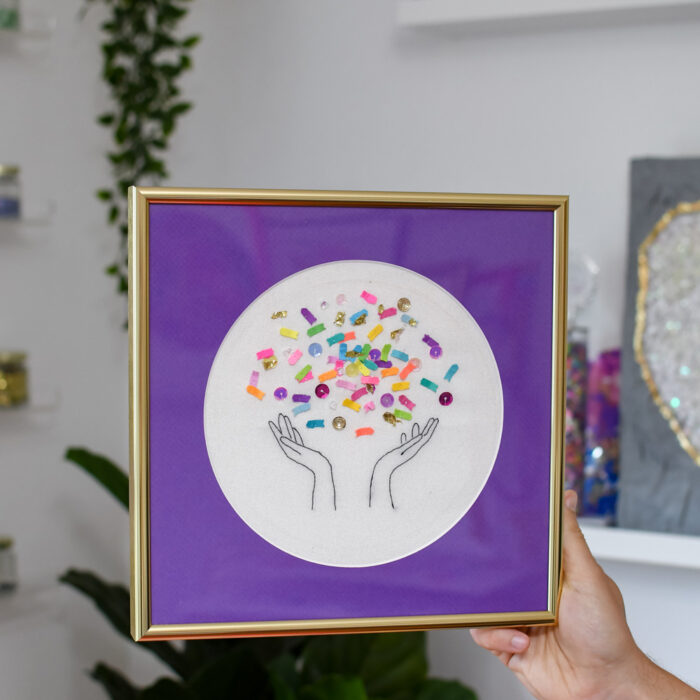 The Benefits
Square picture frames offer a symmetrical and balanced display that captures attention effortlessly. Their clean lines and uniform dimensions make them versatile for various settings, from modern and minimalist to eclectic and vintage. The square shape itself exudes a sense of stability and order, making it a fantastic choice for creating a focal point in your living space.
Perhaps the best benefit of square frames is their ability to mesh with a wide range of art styles and orientations. Whether you have a portrait, landscape, abstract piece, or even a collage or photo grid, square frames can seamlessly accommodate and enhance both artwork and photos!
The Styles
The beauty of square frames is that they cater to many different styles and decor tastes. From sleek to rustic to ornate to traditional, you can find a square frame that resonates with your own aesthetic!
Some trending styles to be noted include:
🔳 Modern Minimalist – Clean, thin lines, matte finishes & neutrals work best for this style and our Ashford frame is the perfect companion, your go-to modern picture frame style!
🫖 Vintage Charm – Ornate detailing and distressed finishes add some class and elegance to artwork and photos, making our Granby Frame the obvious choice!
⚙️ Industrial Edge – Metal frames in silver, black, or rose gold infuse industrial flair into any interior style.
🌳 Rustic Touch – Natural wood, distressed textures, and warm tones bring a rustic and cozy vibe to any space! (Cottagecore, anyone!? 🍄)
Click the images below to check out these frame styles: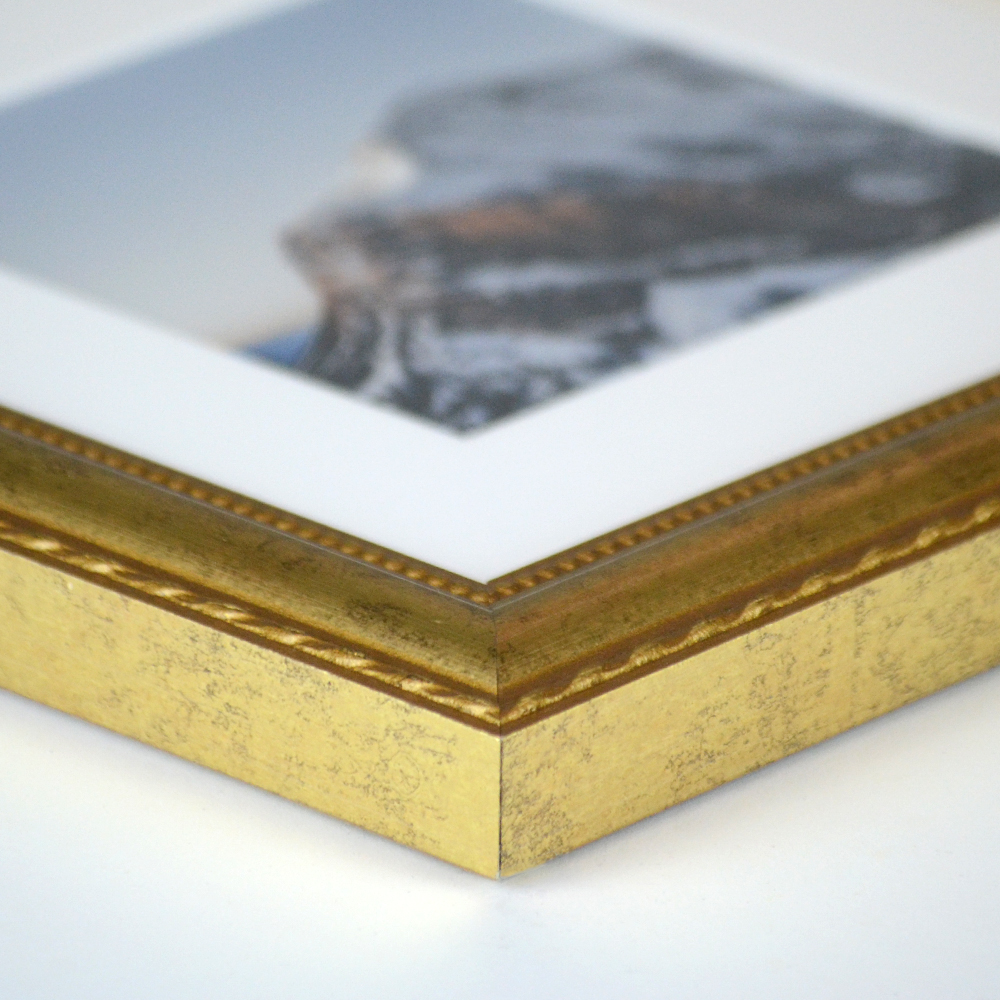 Current Trends
Square picture frames have witnessed a resurgence in recent years due to their rapport with social media platforms like Instagram, where the square format has gained immense popularity. This trend has spilled over into interior design, as people seek to bring their online photos into their physical spaces.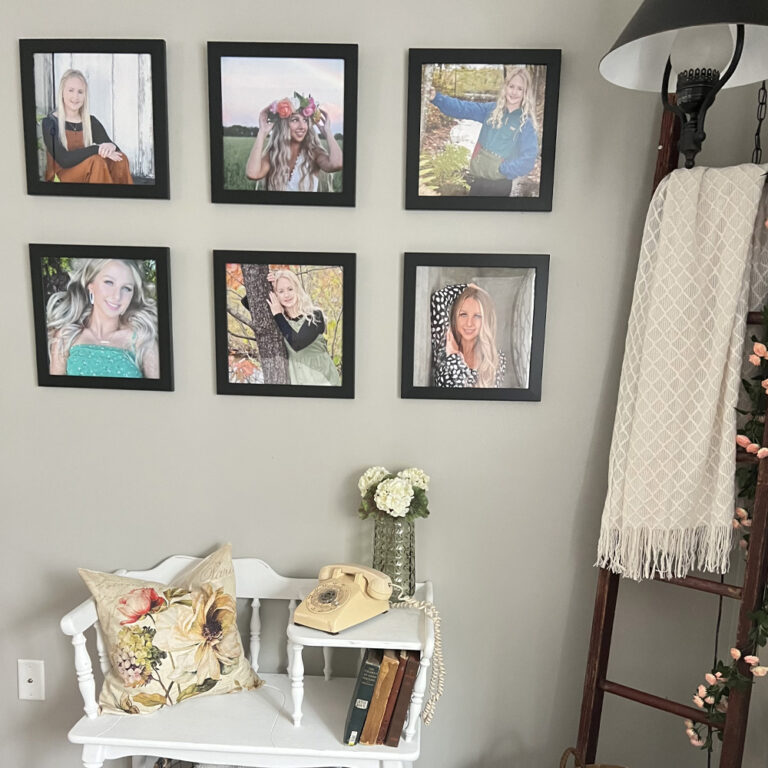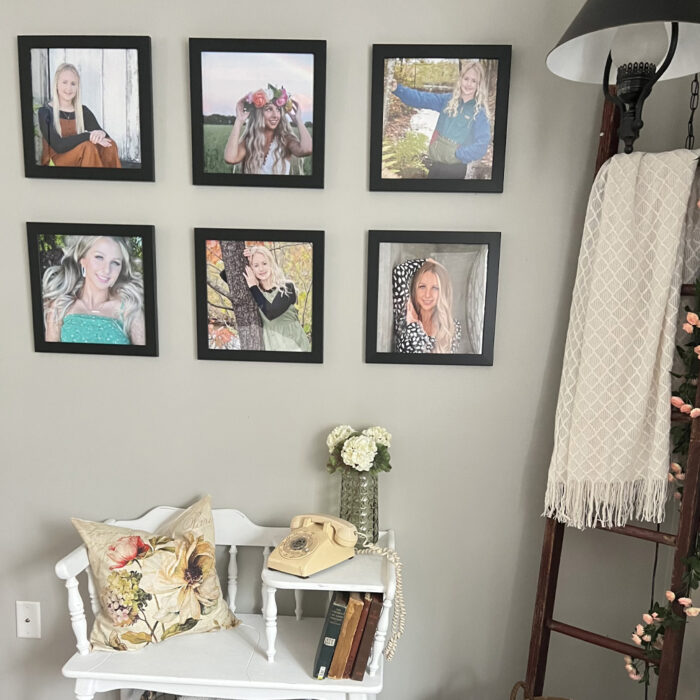 Abstract art and minimalist design also contribute to the popularity of square frames. The symmetrical nature complements the clean lines and simplicity often associated with these art styles. Additionally, the rise of gallery walls, where multiple artworks are displayed together, has given square frames a new lease on life!
Some current style trends that are taking over social & design spaces right now are…
🖼️ Grid Style Gallery Walls – Grid walls are perfect for symmetrically stylish square frames! We recommend planning your gallery wall out with craft paper and careful measurements before picking up the hammer and nails.
🖼️ Oversized Square Frame Galleries – We love the impact these frames have on small photos & art, as well as all the Instagram Inspo we see specifically in this style!
🖼️ Stacked Gallery Walls – Creating a vertical display in small spaces like reading corners, hallways, and guest bathrooms really opens a room, and we love all the different stackable options.
How To Choose The Right Frame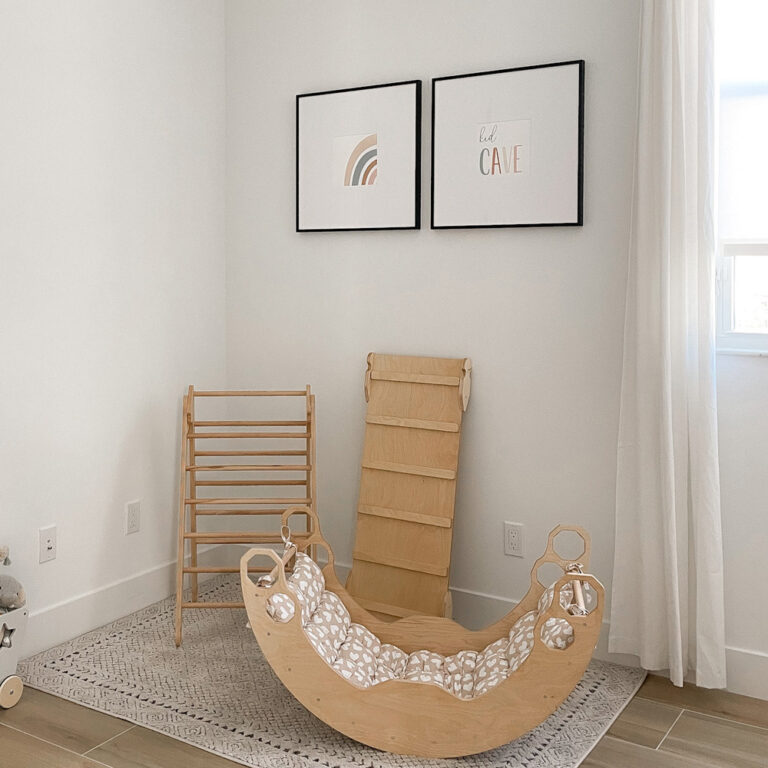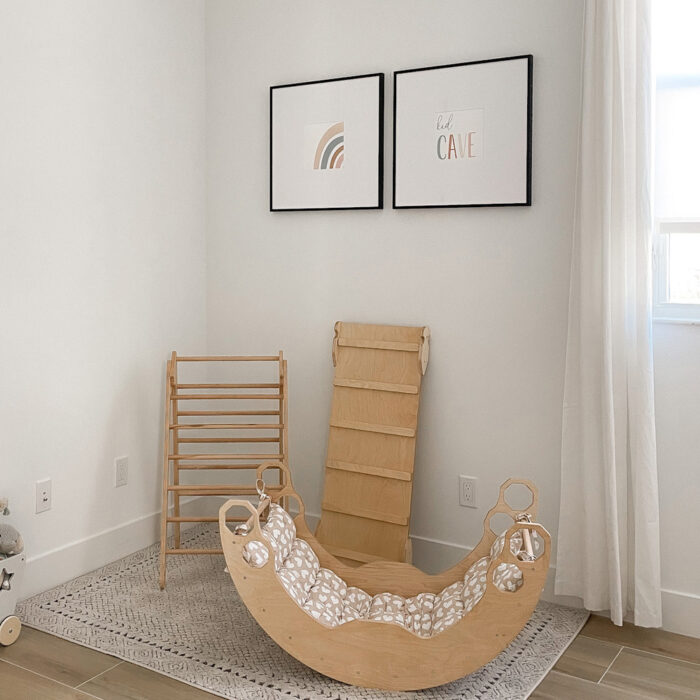 Here comes the hard part! Selecting the right square picture frame involves a thoughtful process to ensure the frame complements and elevates your artwork.
Here are some key considerations:
Consider The Artwork
Your frame should enhance, not over-shadow, your artwork or photo. For vibrant and bold pieces, consider opting for a simple black, silver, or gold frame to let the artwork shine. In contrast, intricate frames and matboard colors can add depth to minimalist art.
Having a hard time visualizing it all? Head over to our interactive frame designer and plan it out ahead of time, you'll get to see your final product before it's even made – how nifty! 🎊
Selecting The Right Size
How big or small your art is can affect what framing options are available, so considering this is key. A larger frame can create a bold statement, while a smaller one adds an intimate touch.
📏 Pro Tip: If your measurements are off, the entire frame will be too, so accuracy is key! Measure twice – cut once as they say!
Consider Color & Material
Your frame's color and material should harmonize with the artwork and the room's decor. Wood frames bring warmth, while metal frames add a contemporary edge and a cool glow.
Take luster into consideration as well, think about your furnishings and hardware, are they matte or gloss? Try and match any metal frames in your space to your existing appliances and hardware!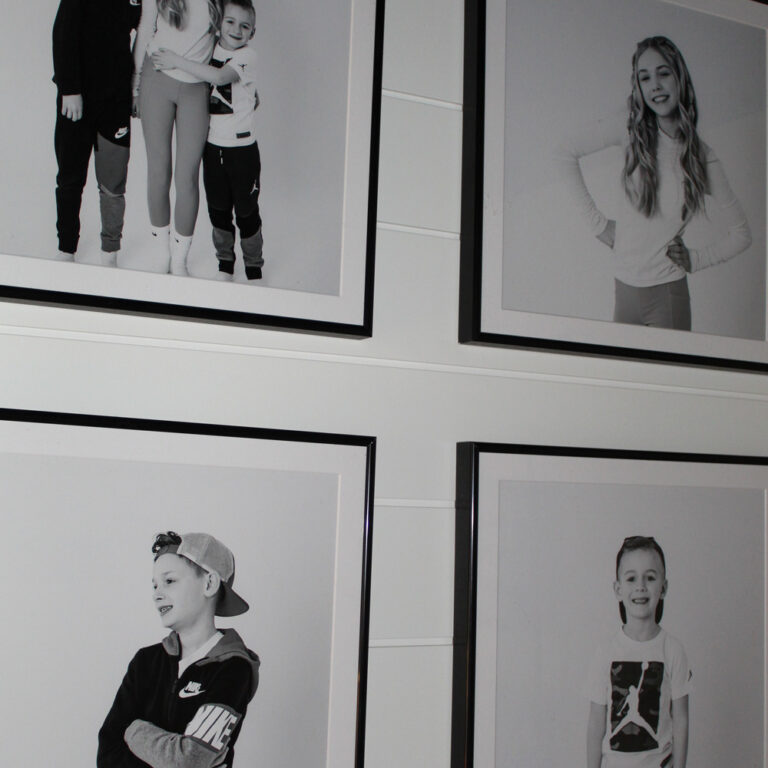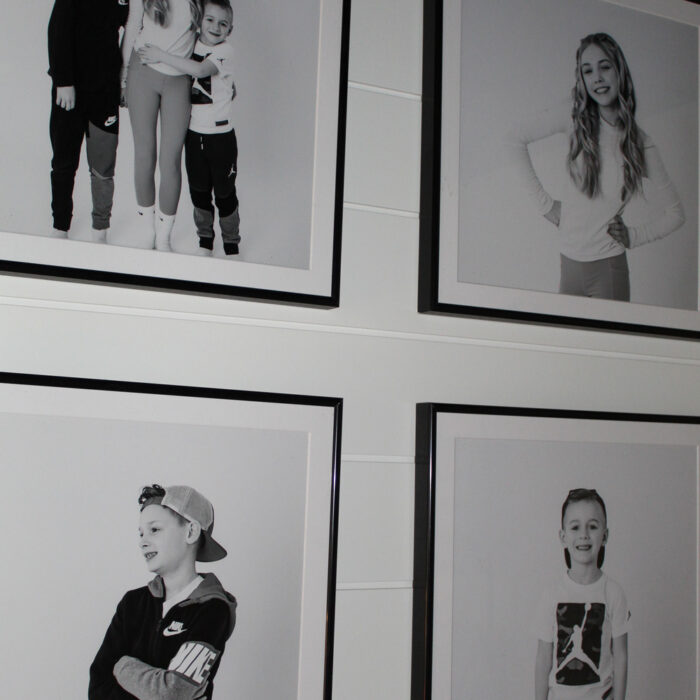 Final Thoughts
Square picture frames offer a captivating and trendy way to showcase your artwork & photos. Their symmetrical appeal, versatility, and unity with all styles make them an excellent choice for both modern and traditional interiors.
By considering the artwork, size, color, and material of each frame, you can create a harmonious and visually appealing display that enhances the overall aesthetics of your living or workspace. So embrace the square trend, we don't think it's going anywhere anytime soon! 🏆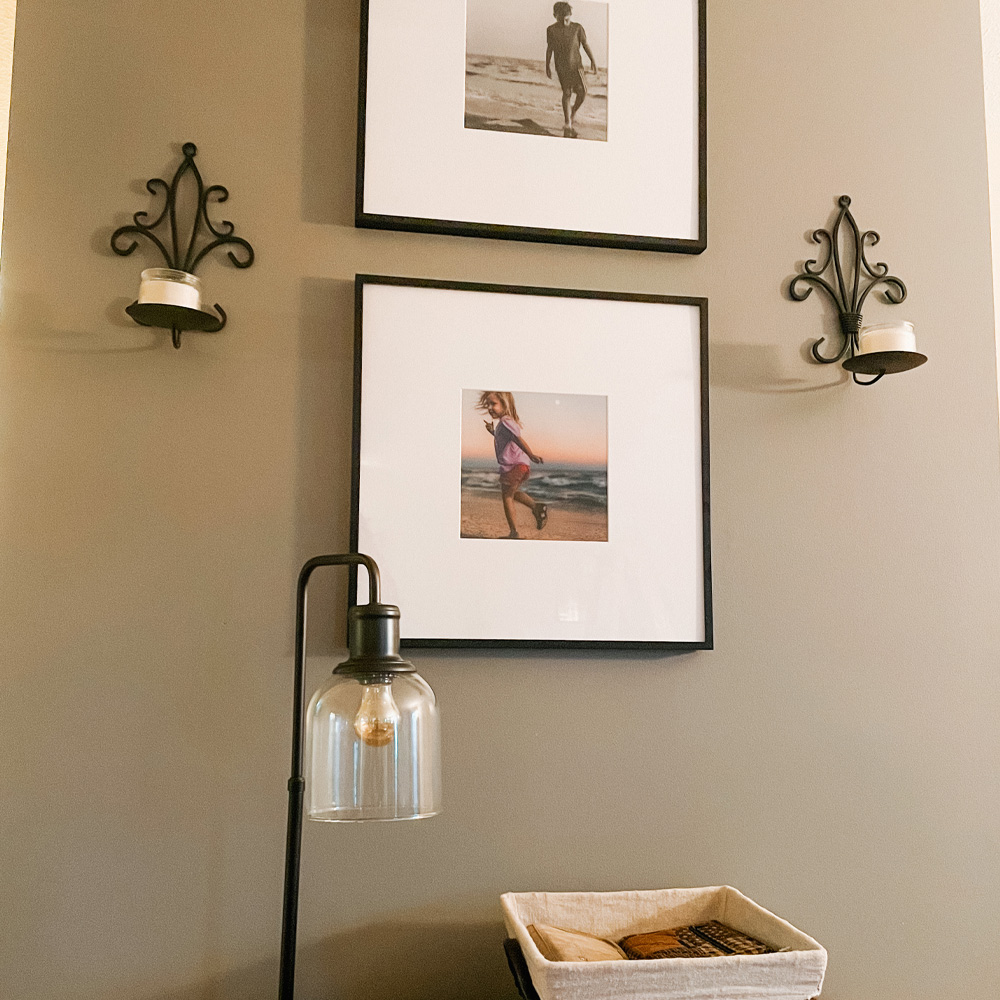 Show off your framed artwork, photos, & other items! – Inspire others by sharing your photos, tell us your story! If we share it, you'll receive a coupon for 15% off your next order!
Be sure to follow us on our socials for more daily inspiration – check out our Shopify app to start selling your own framed prints!
This post first appeared as Hip To Be Square: Square Picture Frame & Art Trends – A Complete Guide on Frame It Easy - Learning Center for Custom Picture Framing.