Let's face it: We all have way more photos than we know what to do with! Sure, you can frame and hang a few, but then you miss out on all the cherished memories your other photos hold being stored on your computer or phone. That's where photo grids come in! A picture grid is a series of photos arranged on a single artboard or sheet in a pattern. With a photo grid, you'll be able to display triple the number of images in the same amount of space, allowing you to showcase more of your favorite memories than ever before!
Join us as we explore creative ways to use a picture grid, different methods to make them, and how to frame your photo grid art!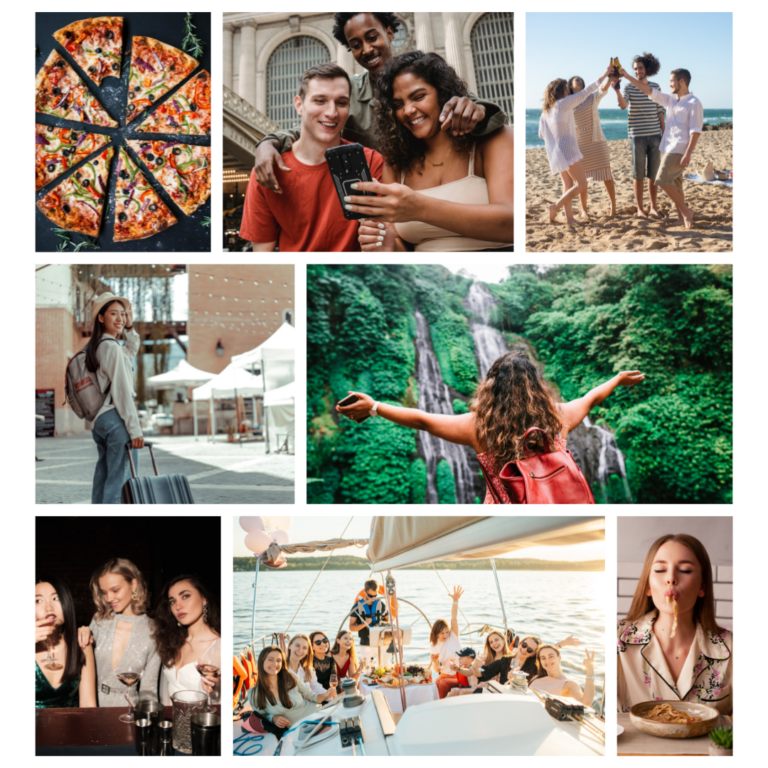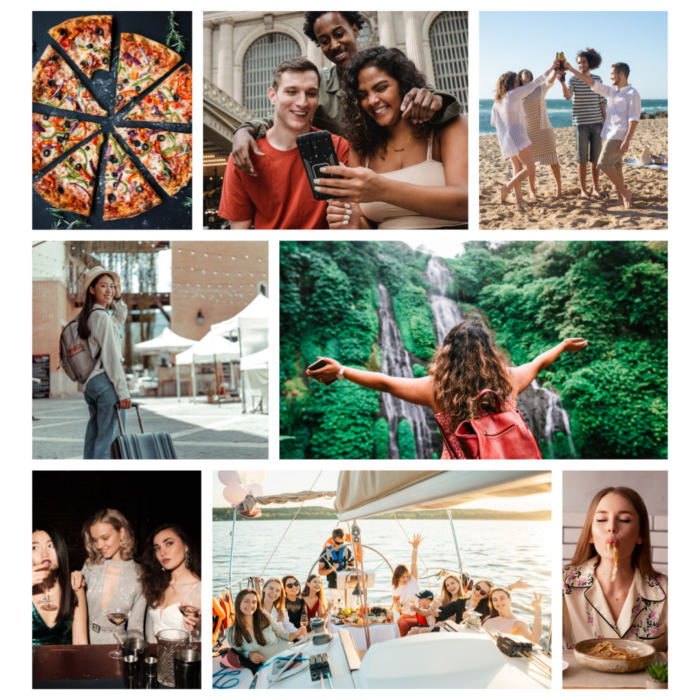 ---
💡 Ways To Use Photo Grids
Photo grids come in a huge variety of shapes, sizes, and colors, so your imagination is pretty much the limit when it comes to designing the perfect grid artwork! The beauty of the grid is that you can use tons of your favorite photos, art, and colors, to make something truly unique and memorable. Need some ideas to get started? Take a look at some of our favorite photo grid uses:
💍 Weddings & anniversaries: With all the photos folks take at these celebrations, you should have plenty of fun pictures to work with!
🎂 Birthdays: Fill your grid with photos and memories of the special person, and all the fun events of the past year to celebrate them.
🌴 Vacations: A photo grid (or two) that covers different vacations and adventures your family has had is a great way to make use of all those extra pictures.
🎓 Graduation: Use a grid to organize pictures related to friends, favorite subjects, and fun memories from school.
🏈 Hobbies: Create a grid dedicated to your favorite hobbies, whether that be sports, animals, music, games, cars, etc.
✏️ School photos: Make a grid for each year of your little one's journey through school! Use images from first days, field trips, favorite teachers, and after-school activities or sports.
🎅 Holidays: Spread a little holiday cheer and use an image grid to showcase your best holiday memories! Opening presents, fireworks, or extravagant meals are all fair game!
🎁 Gifts: Need a memorable Mother's or Father's day gift? Consider a picture grid featuring photos of your special parent and you!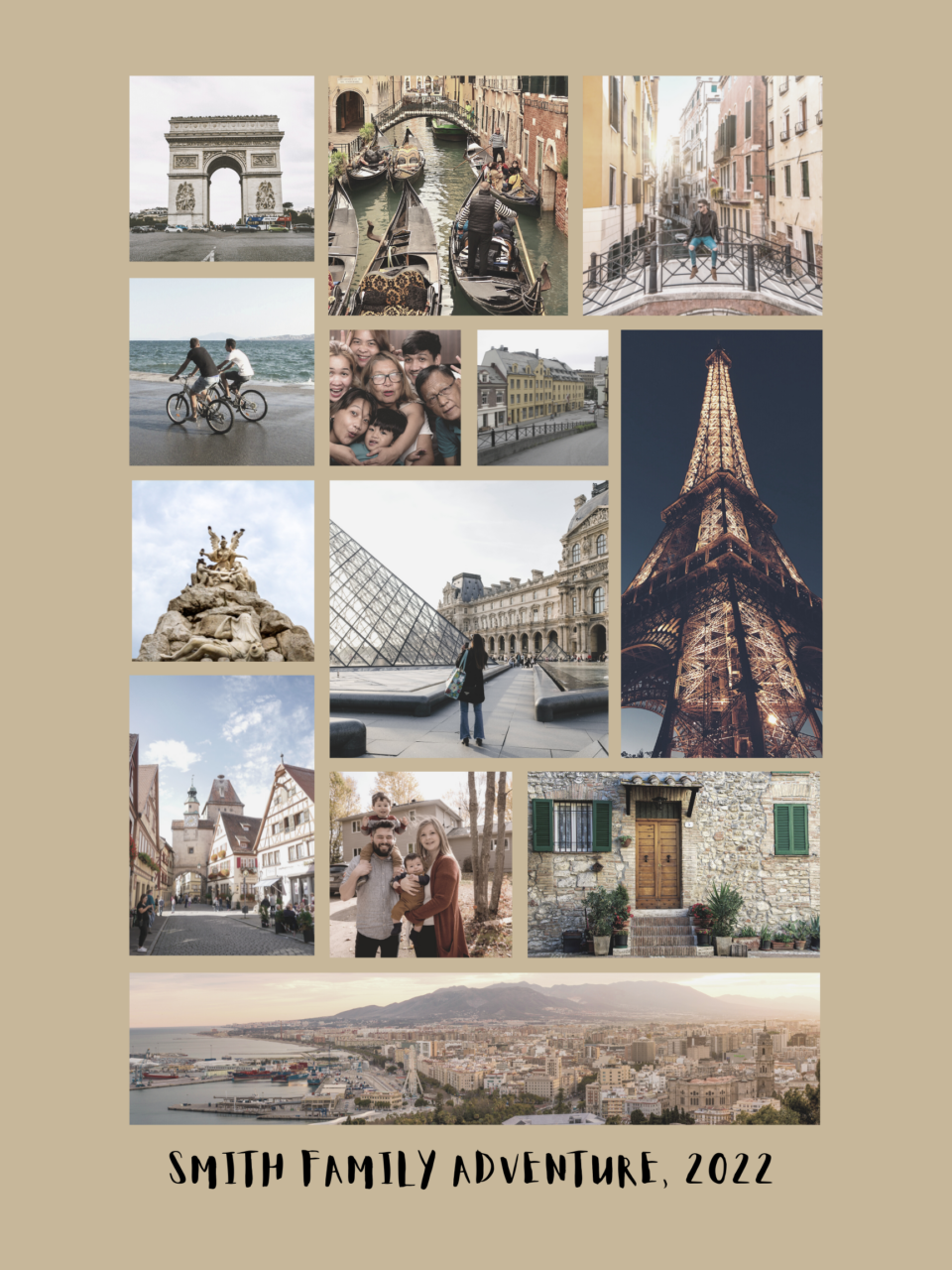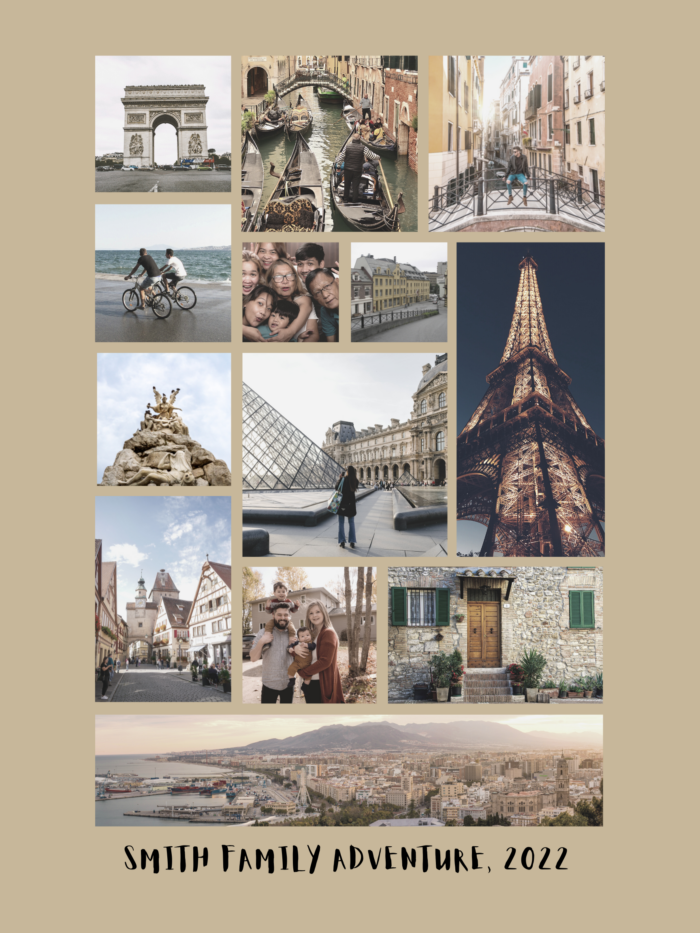 And if you're looking for other ways to creatively use picture grids, you can even use them at work! Take a look at a few ways we recommend image grids be used professionally:
📆 Work anniversaries: Employees will appreciate a thoughtful gift featuring images of them, their coworkers, and all their special projects or events, gathered into a grid made just for them!
👋🏼 Retirement: When a valued team member retires, a picture grid filled with images that remind them of the many years they've been with you is a wonderful parting gift!
📸 Team photos: Looking for a creative way to showcase your team? Consider an image grid with their pictures and names!
💻 Presentations: Turn a boring presentation into something exciting with a picture grid. Try using unique shapes like hexagons or circles and colorful pictures to amp up visual interest.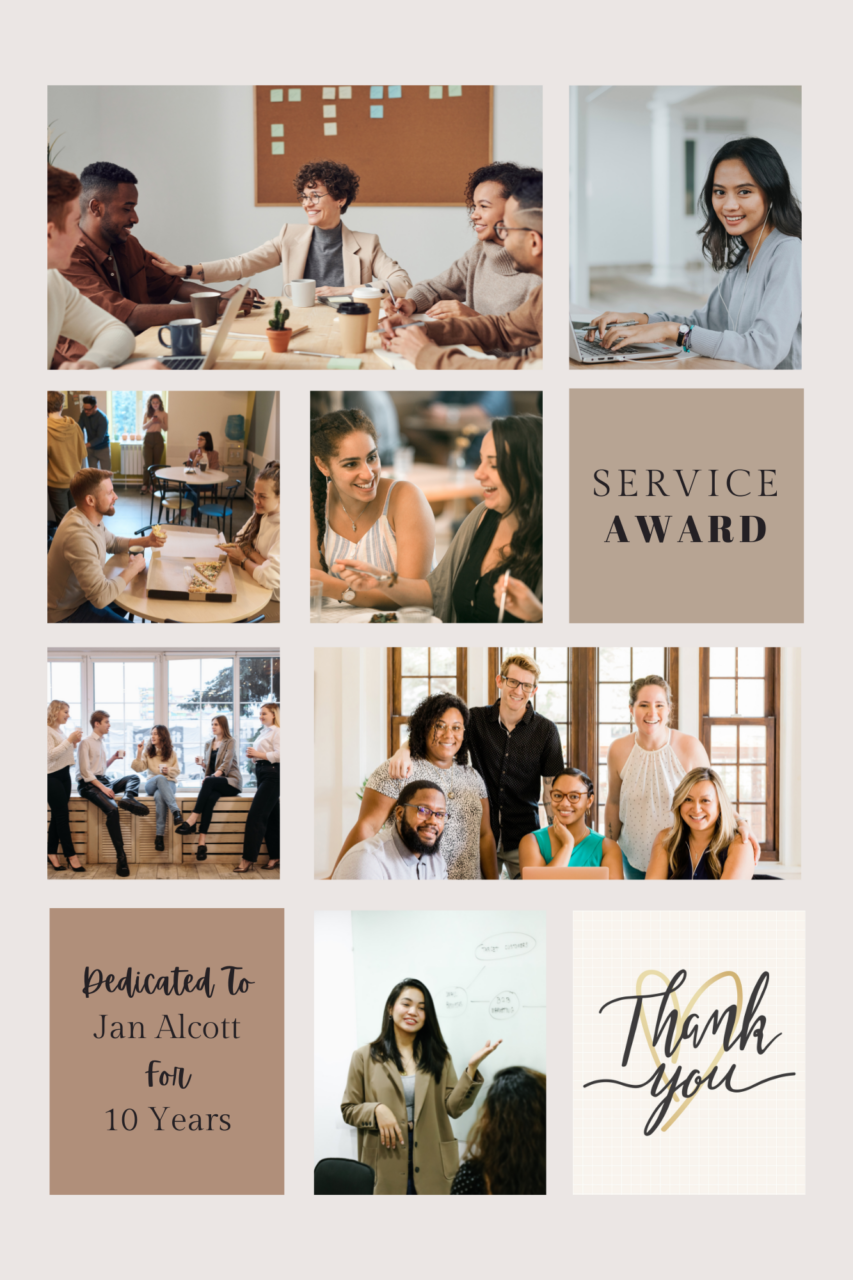 ---
🛠 How To Make A Picture Grid
Now that we've established all the great ways to use a picture grid, let's explore a few methods for creating your own. Whether you plan on using an app on your smartphone, software on your computer, or an online program on your tablet, there are a variety of ways to make your grid, and you don't have to be a graphic designer or computer wizard to do it!
🖥 Online: Canva.com & fotor.com offer plenty of photo grid templates and editing capabilities. You'll need an account for each, but it's free to sign up and use basic features, while you'll need a paid account for more advanced features.
☎️ Apps: Check out Foto Grid for Android and PhotoGrid for Apple in addition to numerous other apps; there is no shortage to help you get the look you want!
💽 Software: If you're an Adobe user, you can use Photoshop to create your own photo grid and it isn't super complicated, just basic skills are required. Microsoft users can even use a grid to align their pictures in Word and PowerPoint.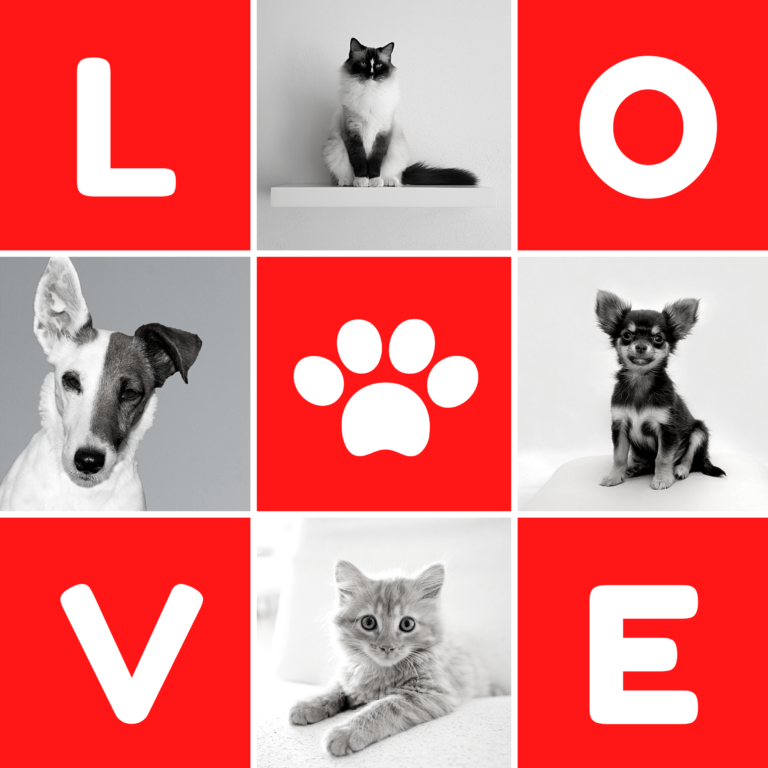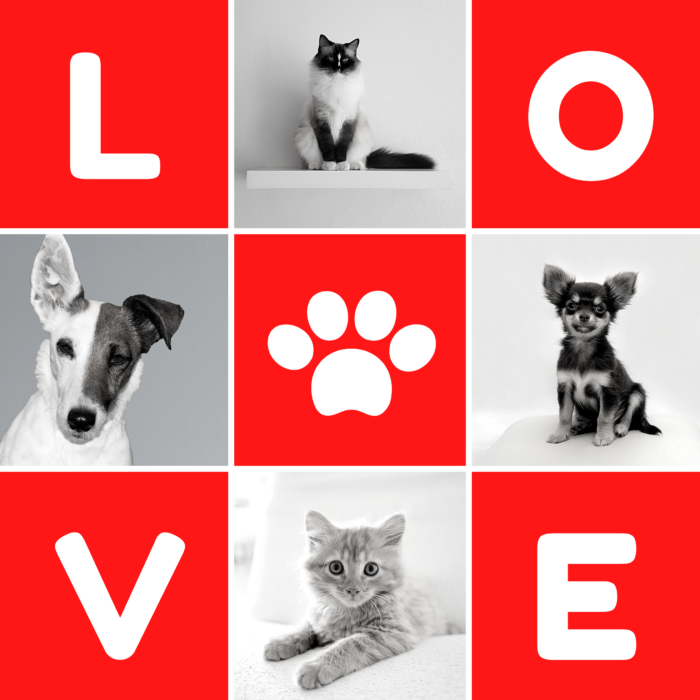 ---
🖼 How To Frame Your Image Grid
Now that you've created your own fabulous picture grid, you'll need to decide how to display it, or if you're gifting it, how you'll present it. In both cases, we recommend you frame it because your artwork will last longer, as paper copies tend to get torn or stained. If you're gifting it, a framed copy is more substantial and appreciated than a paper copy will be! Luckily, we have fantastic framing options sure to suit any type of grid art:
For traditional spaces and art, our Granby frame is a popular choice with a variety of elegant finishes in a striking design.
For modern spaces, we recommend a thin-faced option like our Hanover frame, which is perfect for displaying contemporary art!
Don't forget a matboard; they're great for bringing out all the beautiful colors in your imagery. For more modern designs, try white or a neutral color. For classic designs, select a matboard that matches the colors in your grid art.
If you have digital art, visit our interactive frame designer to upload your image, select your cover (either acrylic or non-glare acrylic cover is available) and paper (we offer both photo and art paper) options and we'll print, frame, and ship a ready-to-hang picture to your doorstep! If you've printed your art, simply enter its height and width in the frame designer, select your design options, and we'll ship you a ready-to-hang frame.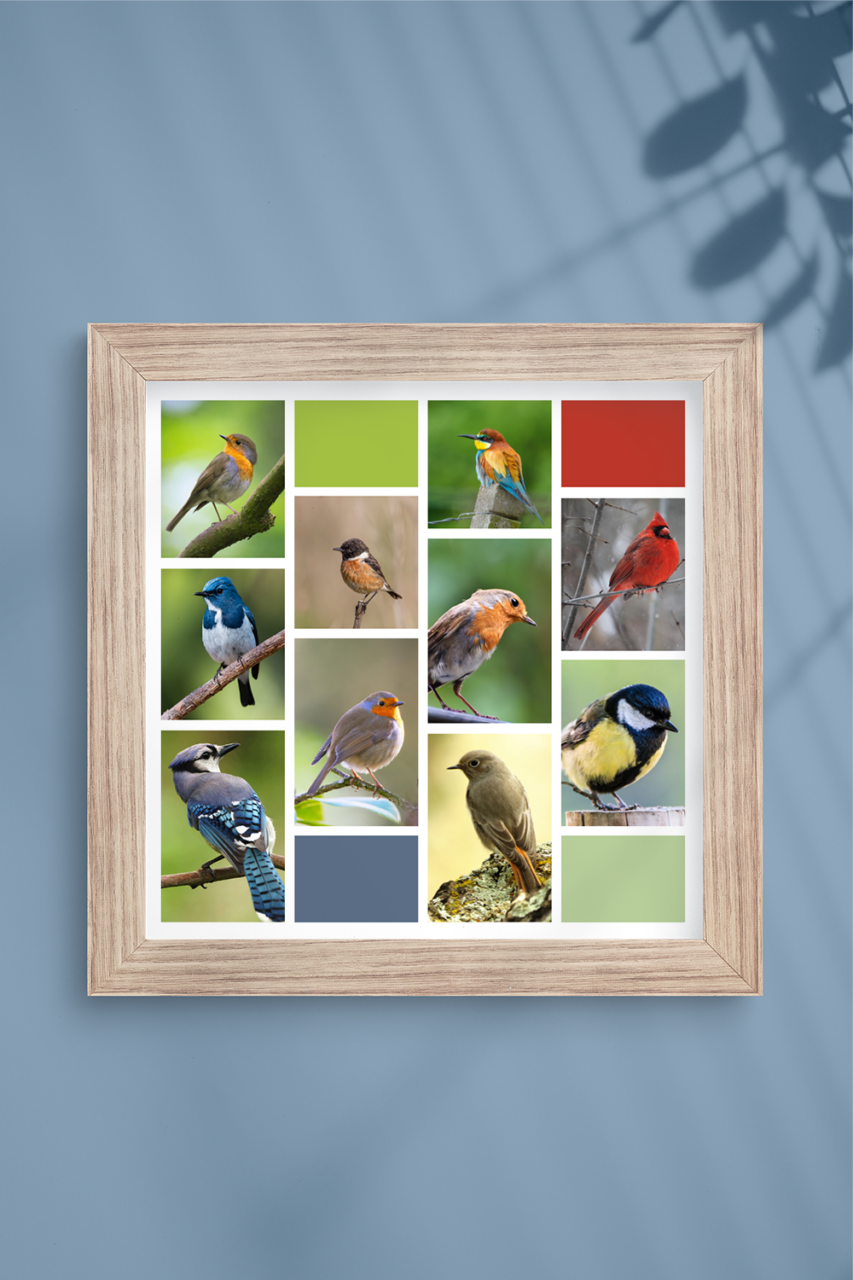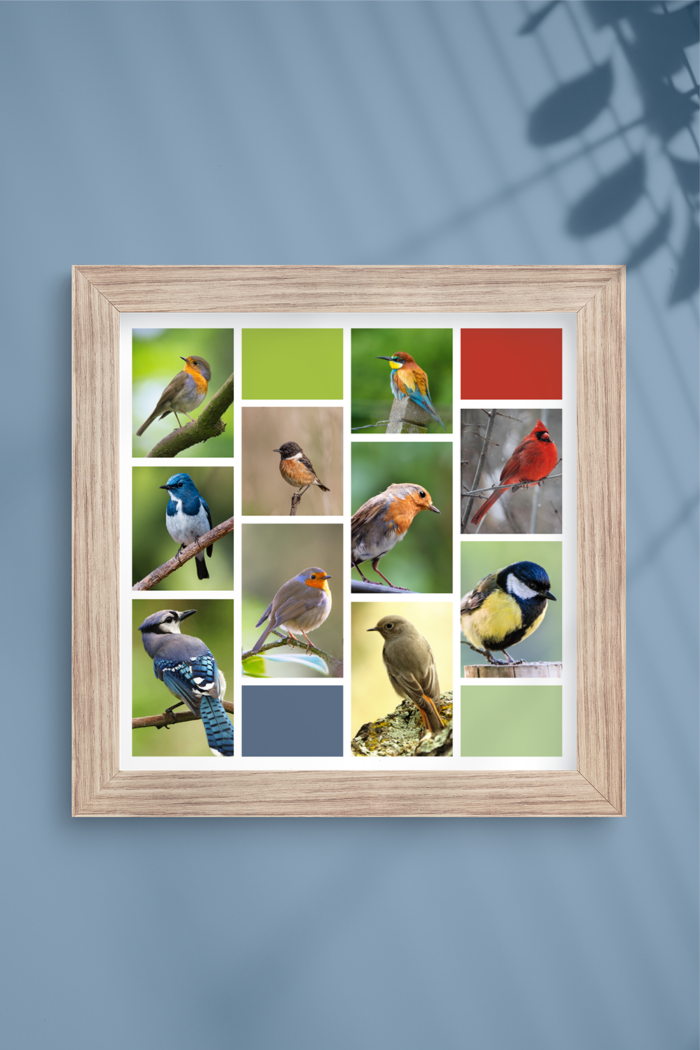 ---
🧭 How & Where To Hang & Display Picture Grids
Once you've received your frames, make sure to proudly display them in your home or office! Depending on the availability of wall space, you can showcase a collection of your grid art in a snazzy staggered gallery wall, or if wall space is limited, you could tastefully arrange your smaller pieces in a tabletop display on your desk, in a bookcase, or on a floating shelf!
For most of our frames, just hammer the hook and nail into the wall, then hang your frame from the wire off the hook. Our larger wood frames include wall buddies and an extra piece of hanging hardware that will prevent bowing. Just place the wall mounts on the wall, and drape the wall buddies over them.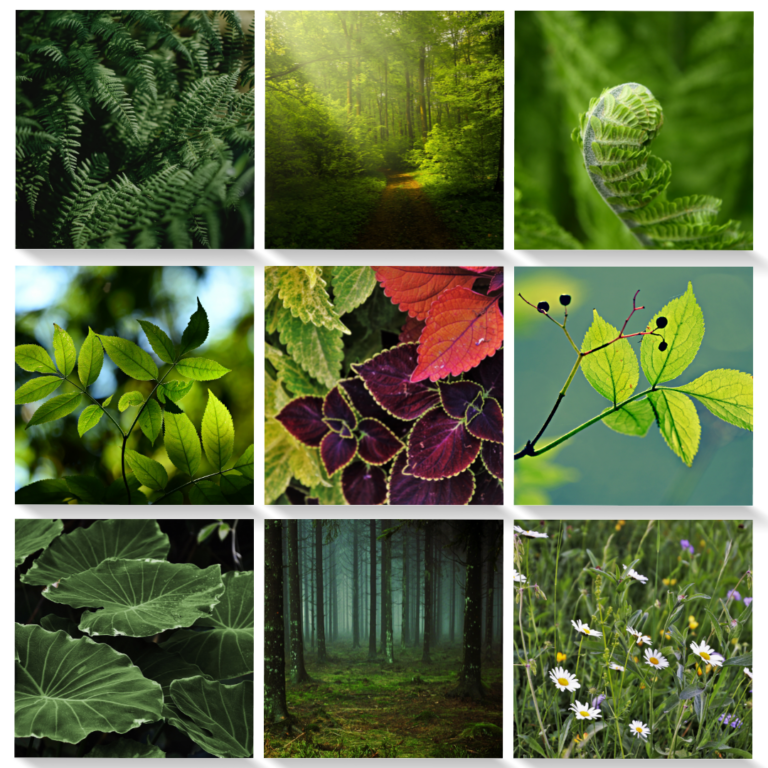 ---
🎬 Final Thoughts
While many of us have more photographs than we know what to do with, creating and arranging your pictures in a photo grid is a great way to ensure you get to enjoy as many of your cherished memories as you can! With nearly endless design possibilities, you can fine-tune your picture grid into something truly unique and one-of-a-kind. And, with your art preserved and framed, you'll be able to enjoy it for years to come.
We hope this has been helpful to you and given you plenty of creative inspiration so don't forget to share your grid artwork with us on social media!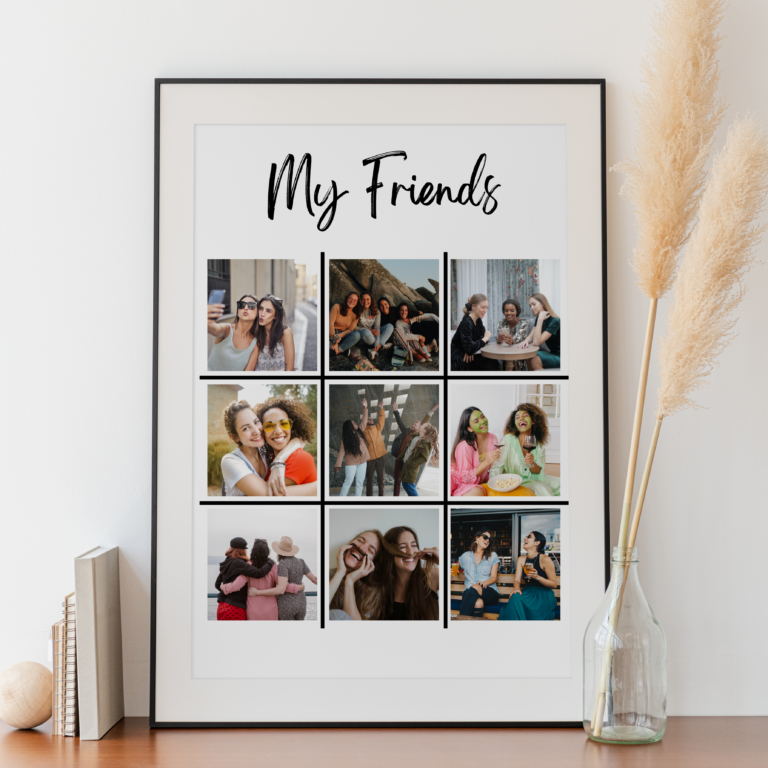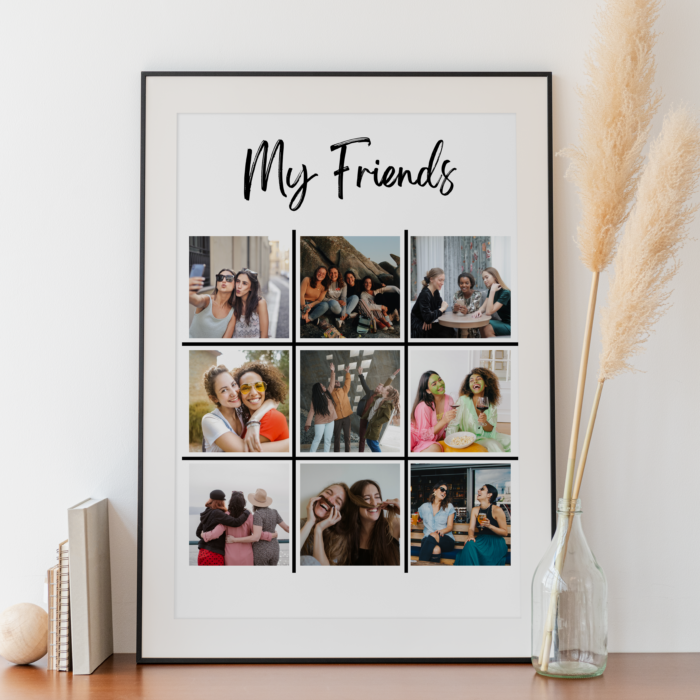 And before you go, don't miss the fun photo manipulation video tutorial below 👇
This post first appeared as Fun With Photo Grids: How To Create & Display Photo Grid Art on Frame It Easy - Learning Center for Custom Picture Framing.