Framed blueprints are a great way to bring your home designs to life. Not only do they make beautiful decor, but blueprint art also serves as a reminder of the hard work and planning you've put into your project. Whether you're an architect looking to memorialize your favorite creative work or a homeowner wanting to showcase your house, designing and framing blueprint art has never been easier!
Join us as we explore what floor plans are, how to find them or make your own, and how to easily frame your blueprints so you can enjoy them for years to come!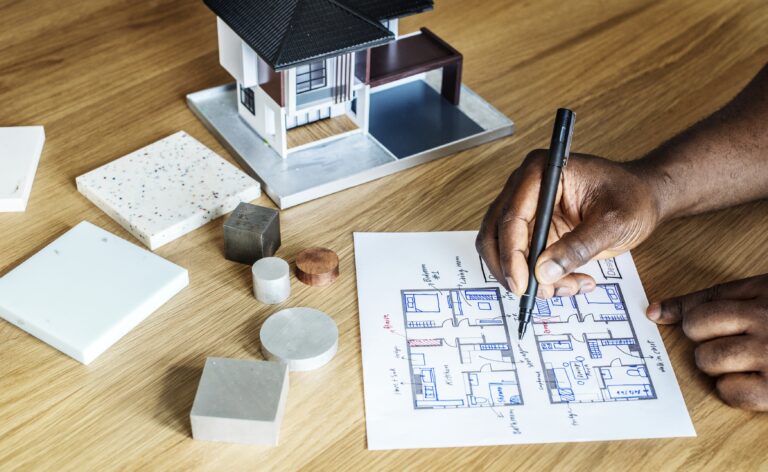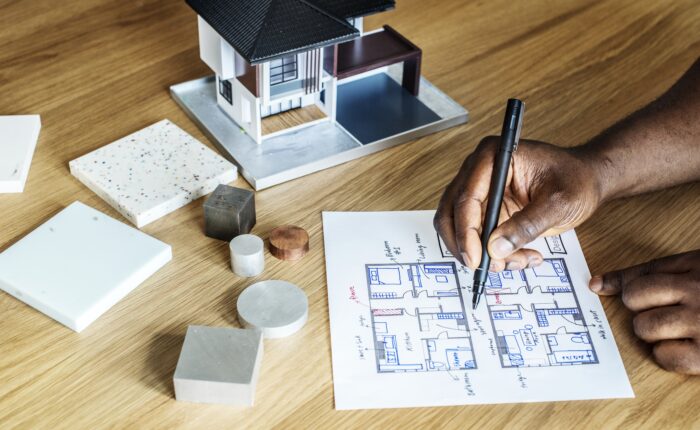 ---
What Are Blueprints?
Blueprints or floor plans are scaled drawings showing a top-down view of a building. Generally, these plans include building elements like doorways, windows, plumbing fixtures, and kitchen appliances. House plans may even have room measurements, landscaping, or furniture. Some plans are completely original and fully customized to specific tastes by a team of architects and designers, while other plans are mass-produced and intended to appeal to a wide range of buyers.
Blueprint art doesn't apply just to homes, either! Many products, including commercial buildings, cars, planes, and furniture, require blueprints of some sort before they're built. And the great news is you can frame any of it to repurpose it as fabulous wall art!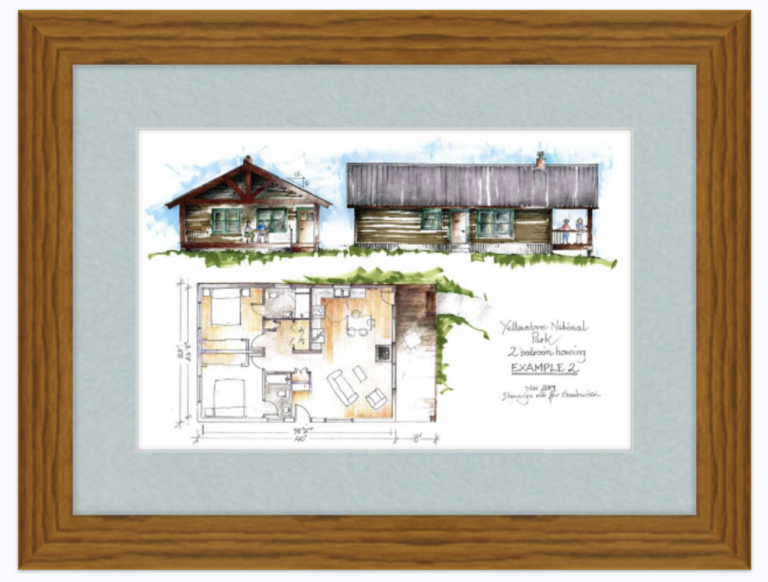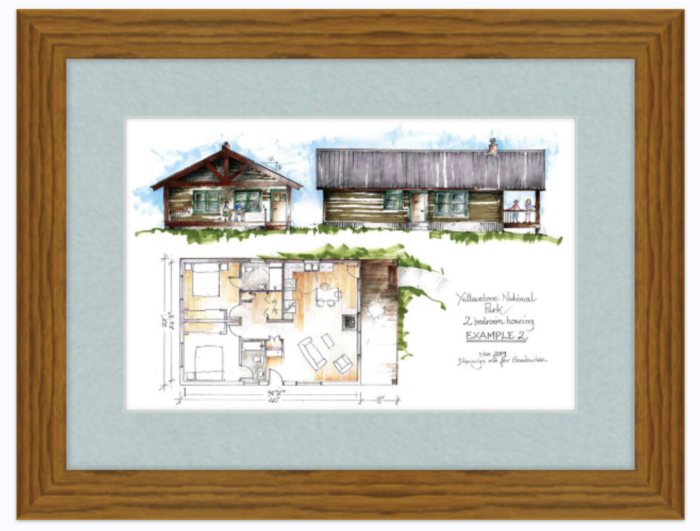 ---
Where To Find Blueprints
If you want to source your own home's plans, your realtor or architect should be able to help you out! And if not, there are plenty of artists and designers who will draw custom plans for you for a small fee, especially on sites like Etsy.com or Fiverr.com. Or, if you're feeling creative, you can create your very own floor plan using Microsoft Excel! Additionally, for Adobe users, you can also design a floor plan in Photoshop.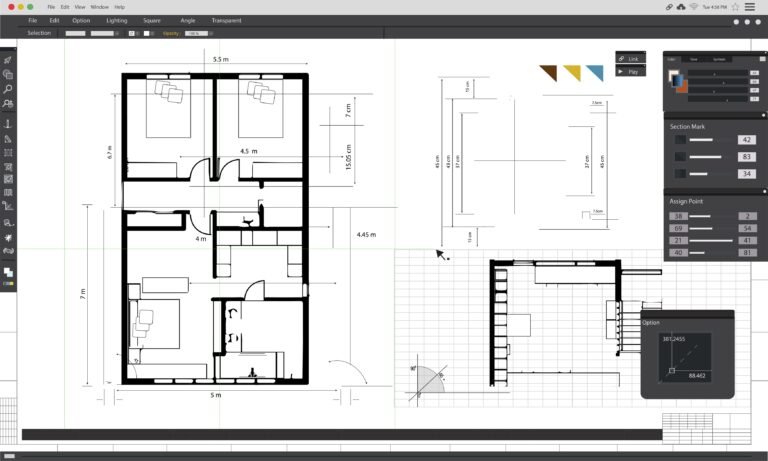 ---
Frames For Blueprints
Once you have blueprint art that you'd like to display, you'll have to think about finding the perfect frame to showcase it! Since paper copies tend to get torn or damaged, if you want to preserve your wall art you definitely want a quality frame! We have a couple of fantastic options for almost any decor scheme! First, you'll want to check out our Hanover frame; it comes in a combination of fun finishes that will be sure to complement your blueprint art. For a more traditional take, our Granby frame is an elegant option with luxurious finishes, perfect for your home or office.
We also recommend adding a matboard to your framed blueprints for a designer touch! We offer a huge selection of fabulous colors that can help showcase your art. If you're looking for the ultimate modern expression, try a white matboard for a fresh take or if you're looking to go bold, you'll love our Bay Blue or Purple Iris matboards!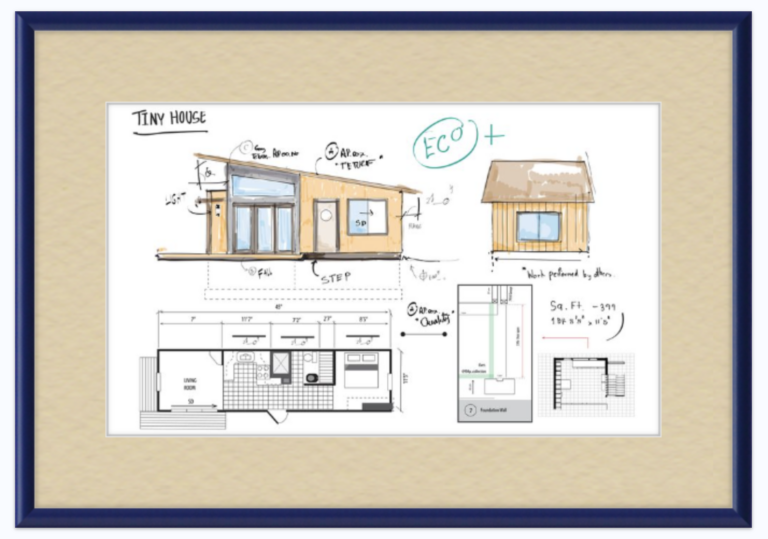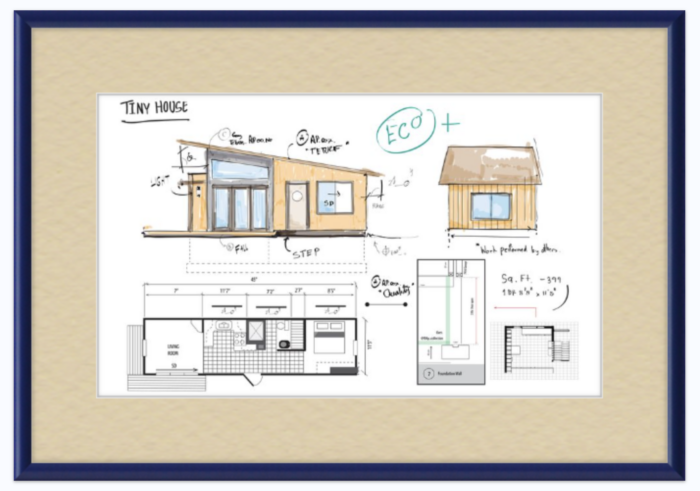 ---
Ordering Frames
With the perfect frame and matboard combo in mind, visit our interactive frame designer! If you have a digital image, just upload it, choose your paper (we offer both photo and art paper) and cover (select either standard acrylic or non-glare acrylic) options, and we'll print, frame, and ship a ready-to-hang picture right to your doorstep! Don't have a digital file? Enter your artwork's height and width, choose your options, and we'll ship a custom frame directly to your home or office.
A note about our professional printing service: Our print lab uses professional-grade, large format printers and we print with archival-grade ink on premium semi-matte paper (photo paper) or a premium, matted, smooth/flat paper (art paper). We print at up to 1200×1200 DPI and never resample or perform destructive edits to your image and maintain the exact profile and colorspace embedded within your file. Simply put, in addition to providing affordable custom art framing, when we print your images or photos, you'll be thrilled with the clarity, color, and quality of your art!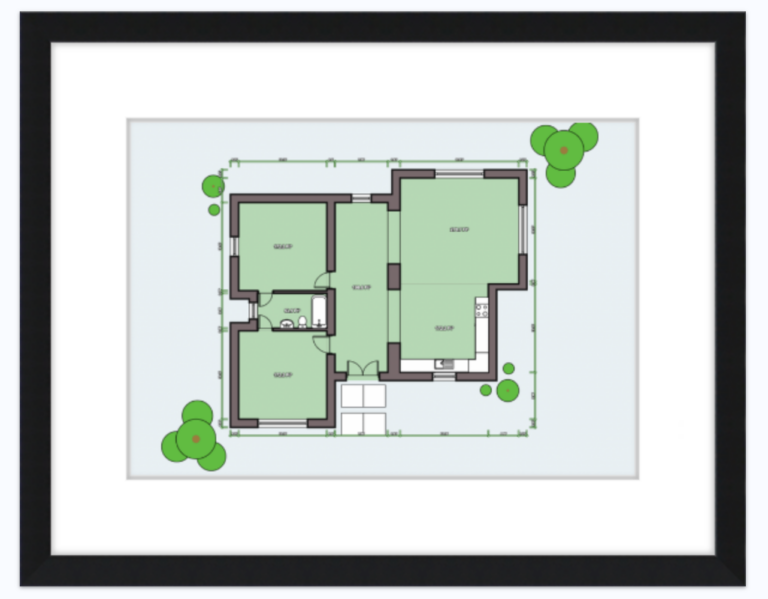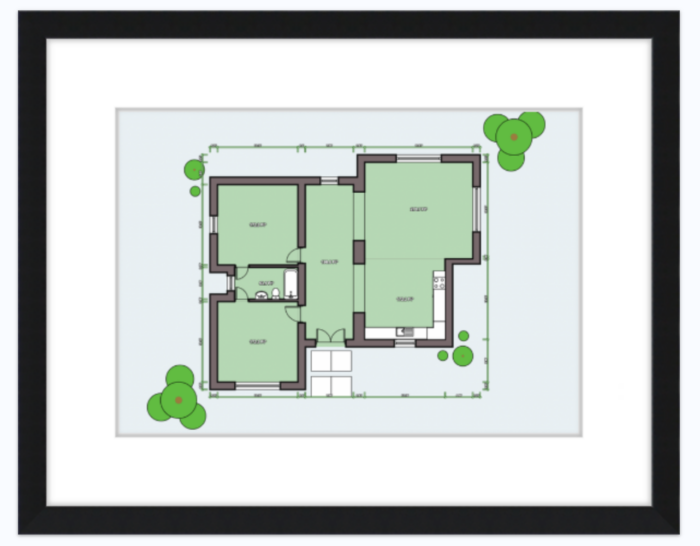 ---
Where To Display Your Framed Blueprints
Once you receive your framed blueprints, you'll need to consider where you'll display your blueprint art. If you have more than one piece, we recommend you organize your collection on a staggered gallery wall. It's a unique way to showcase all your art in a single area! Or if wall space is limited, you could make an awesome tabletop display on a dresser top or in a bookcase.
For most of our frames, just hammer the hook and nail into the wall, then hang your frame from the wire off the hook. Our larger wood frames include wall buddies and an extra piece of hanging hardware that will prevent bowing. Just place the wall mounts on the wall, and drape the wall buddies over them.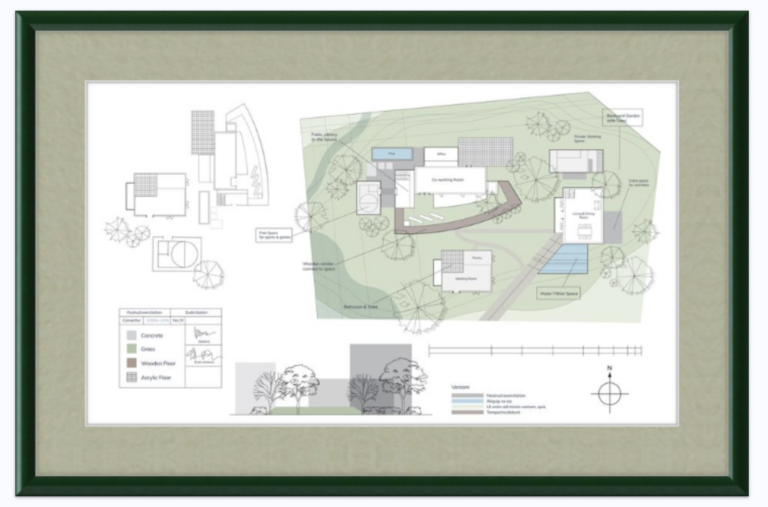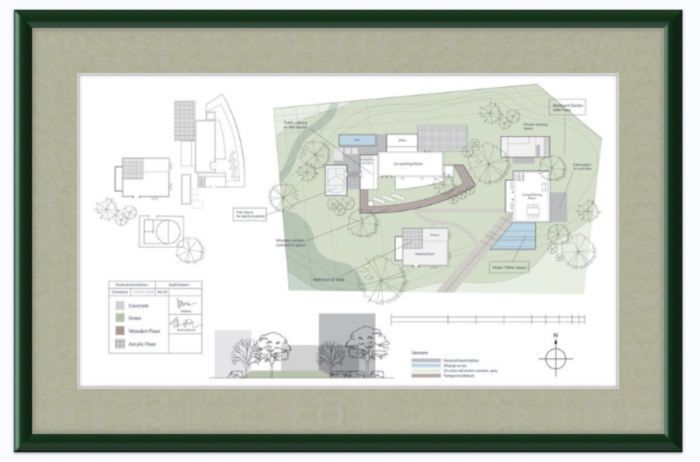 ---
Final Thoughts
Blueprint art is a fantastic way to memorialize your beloved home or favorite architecture project! Whether you're a fan of house plans or work in the industry, framed blueprints will look beautiful in any home or office. Plus, we'll even print and professionally mount your art for you! And if you have a collection of home plans, you can arrange them on a gallery wall for an eye-catching designer touch.
We hope this has been helpful and given you plenty of inspiration to start designing and framing your own blueprint art, so don't forget to share your framed blueprints with us on social media, and don't miss the video below for even more awesome design tips and tricks!
Join Us
Join our mailing list for design tips, freebies, and product news!
This post first appeared as Fabulous Framed Blueprints & Floor Plans: The Essential Guide on Frame It Easy - Learning Center for Custom Picture Framing.