Big picture frames have a commanding presence that draws attention to the artwork or photo displayed within! Their scale can transform an otherwise ordinary wall into a captivating focal point. The use of oversized frames also adds a sense of grandeur and sophistication to the room, making it ideal for creating an impressive gallery wall or showcasing cherished memories in style. But, is it possible that your frames can be too big?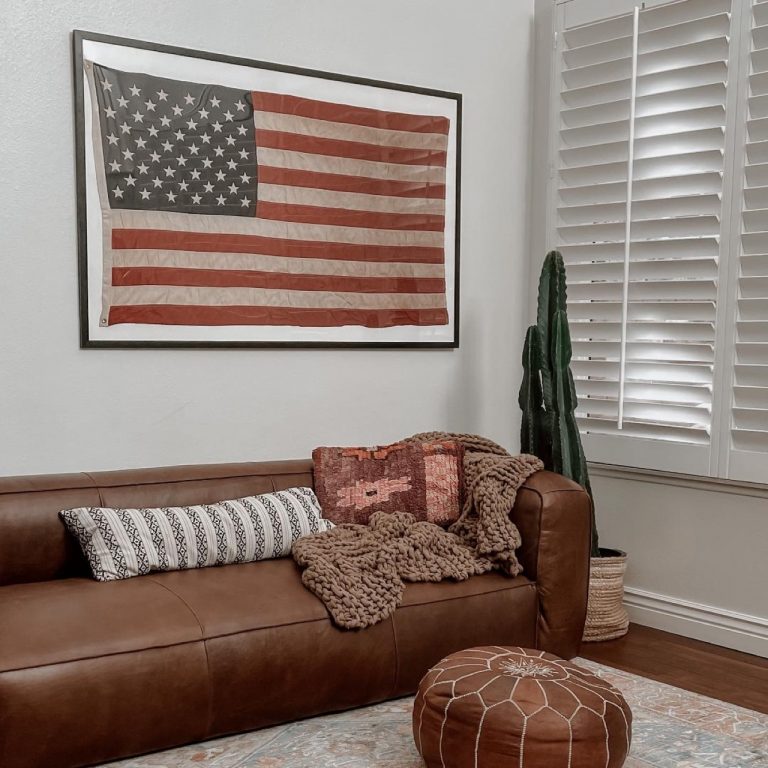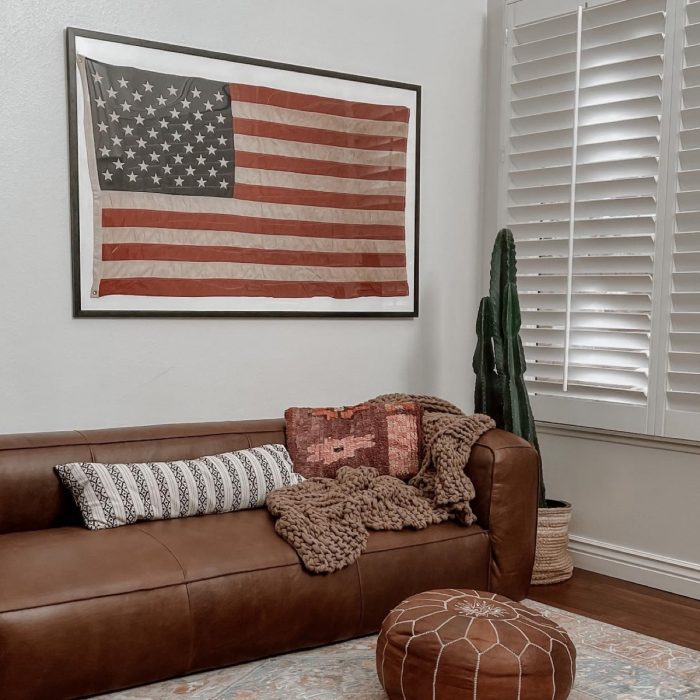 In this post, we'll go over how to find the right frame size for different art and photo styles, which rooms commonly house larger frame sizes the best, and how to find the perfect balance between impact and proportion with some popular mat-to-art size ratios!
---
---
Big Picture Frame, Small Picture. A HUGE Deal!
Do the words "oversized frames" ring any bells? 🔔 If so, You've probably seen this decor trend floating around in home decor magazines and on influencer walls. This wall decor uses smaller photos or art in bigger frames with thick matting. It's commonly seen in grid gallery wall designs.
Trendy Or Here To Stay?
Big Picture Frames: Timeless
Large picture frames have been a classic choice for centuries, and they continue to stand the test of time. Create a timeless look by pairing black and white photos with oversized white matting and black frames! (This works well with silver and gold frame options too!)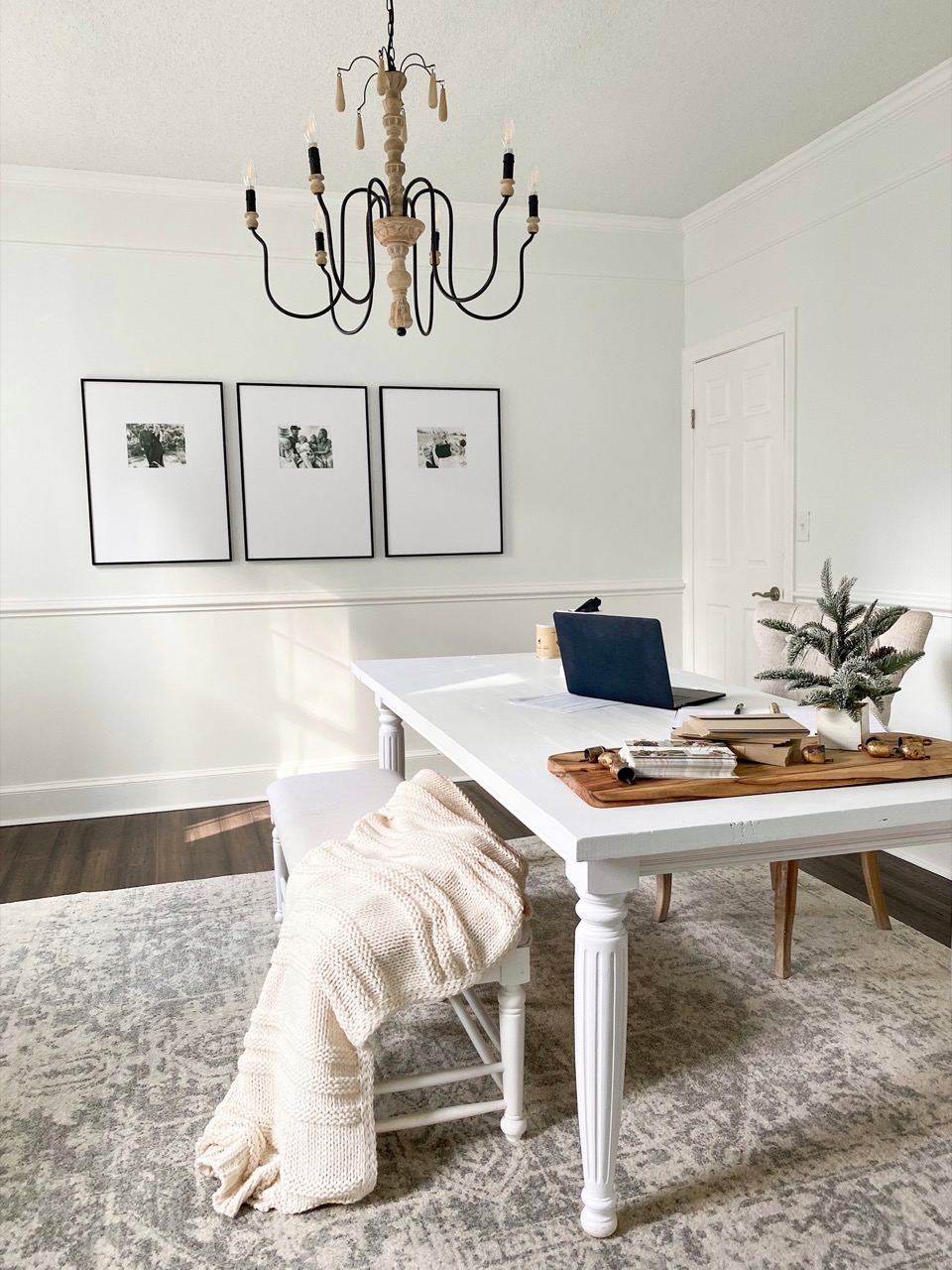 Big Picture Frames: Trendy
While we don't think this look is going anywhere anytime soon, we all know decor color trends change with the seasons! If you're looking to try the oversized picture frame look but be a bit more "on trend" 💁‍♀️ as they say… try mixing and matching your frame & matboard colors!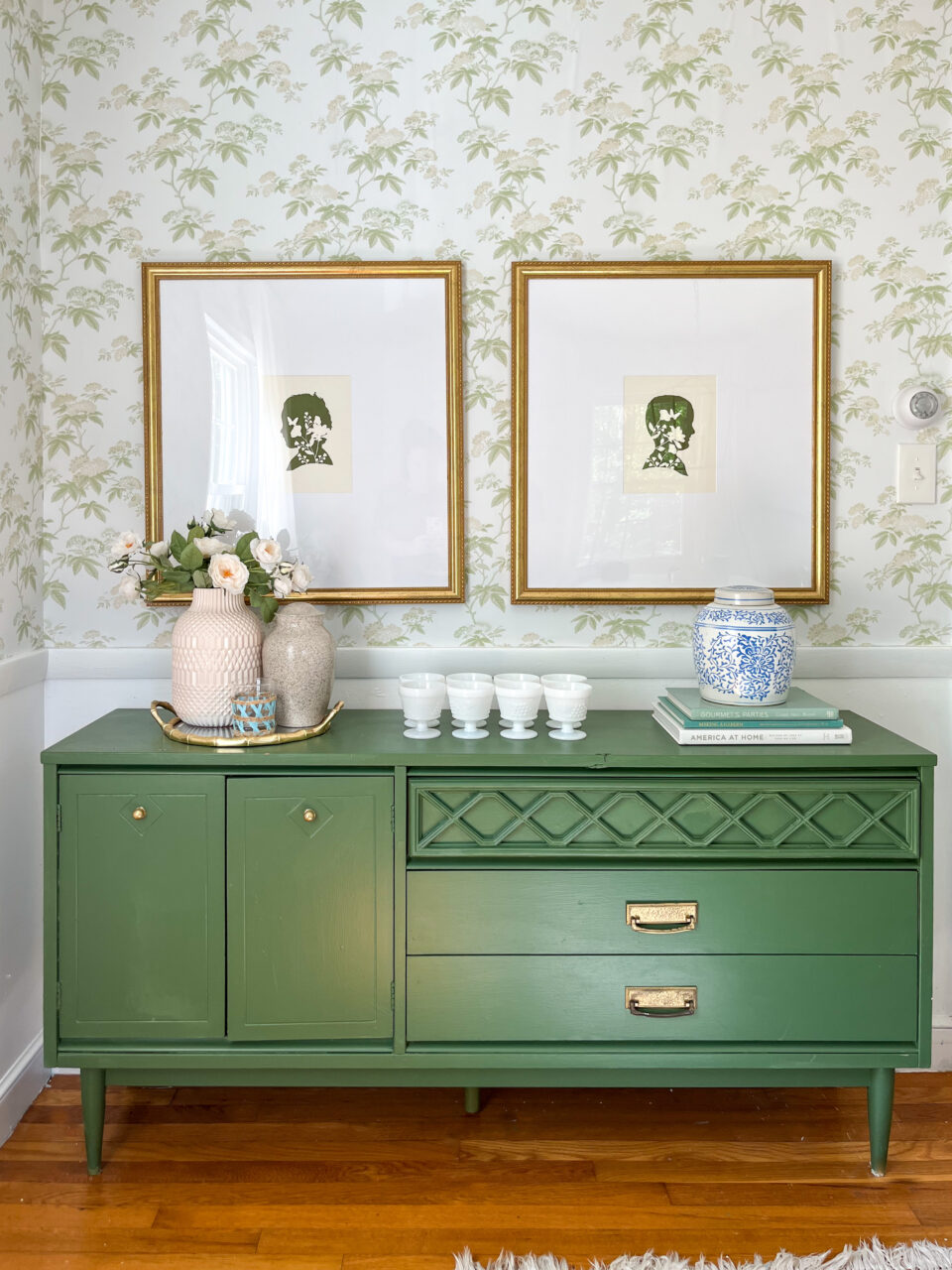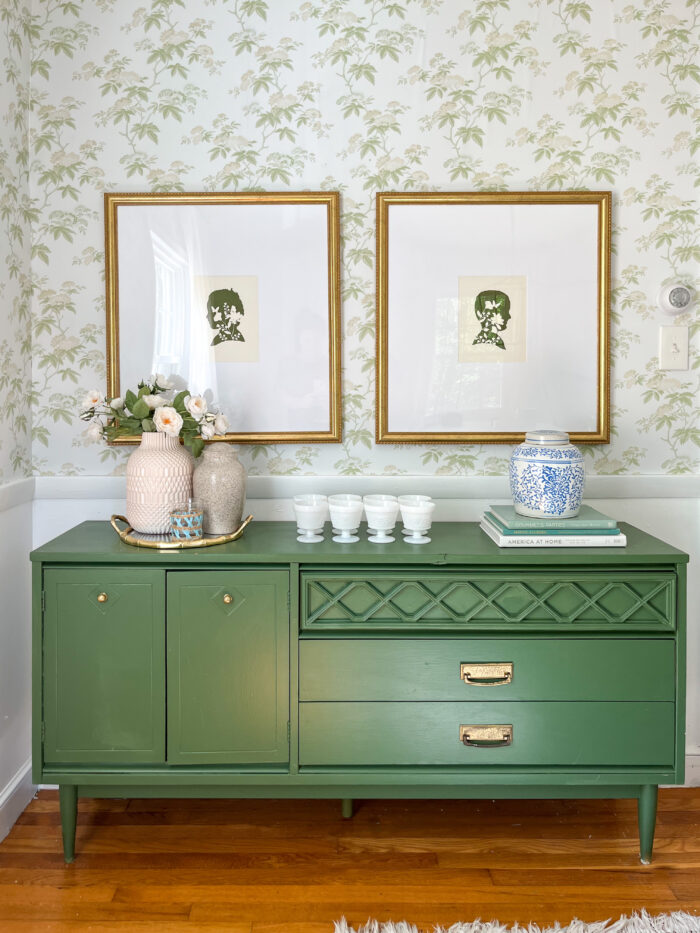 Perfect For: A Large Wall Space Solution
While big picture frames offer an absolute allure, it's important to consider the proportions of the frame to the room size. In small areas, an overly large frame can overwhelm the area and make it feel cramped. On the other hand, in larger rooms, smaller frames may get lost on expansive walls, lacking the desired impact.
Why It Works.
Finding the right balance between the frame's size and the available wall space is key to achieving the perfect look, So it's common to find these oversized frames in more open spaces. We find that these spaces work best for oversized or large picture frames:
🧑‍🍳 Kitchens – Create some warmth and fill those empty kitchen walls with a large frame or two – the kitchen is the heart of the home after all!
🍽️ Dining Rooms – A lot of time is spent in this room with loved ones and family, so adding an oversized gallery wall or a singular large art piece creates a comfortable vibe.
🛋️ Living Rooms – The best place to entertain and hold a gathering! This means it's a great space to hang up a large statement piece or two!
🚪Hallways – We often forget to add some ✨sparkle✨ to the household hallway – make yours memorable with a large framed painting or family photo!
🔥 Hot Tip: Any area where you plan to entertain or gather as a family is generally the best place to display your large frames!
---
Get The Look: Oversized Frame Fabulous
Now that you've got a room in mind, we've got a few oversized & big picture frame displays that might fit your style and space:
🖼️ Grid Gallery Wall- Create an accent wall using a gallery of oversized frames. Mix and match frame styles, colors, and sizes to achieve an eclectic yet cohesive display, or keep the same size and color for a more uniform and timeless approach.
🖼️ Three's A Party – Go big and craft a triple picture frame display – oftentimes called triptychs if there is a cohesive theme. These displays can create a beautiful picture story with only 3 images.
🖼️ Staggered Wall – Not big on keeping a consistent frame size or style? Create a fun staggered gallery for a funky eclectic look!
So…What's the best mat-to-photo ratio?
The mat-to-photo ratio plays a crucial role in achieving a balanced and polished look with big picture frames. A mat (also known as a matting, matboard, or mount) is the border that surrounds your photo within the frame. Here are some considerations to strike the perfect balance: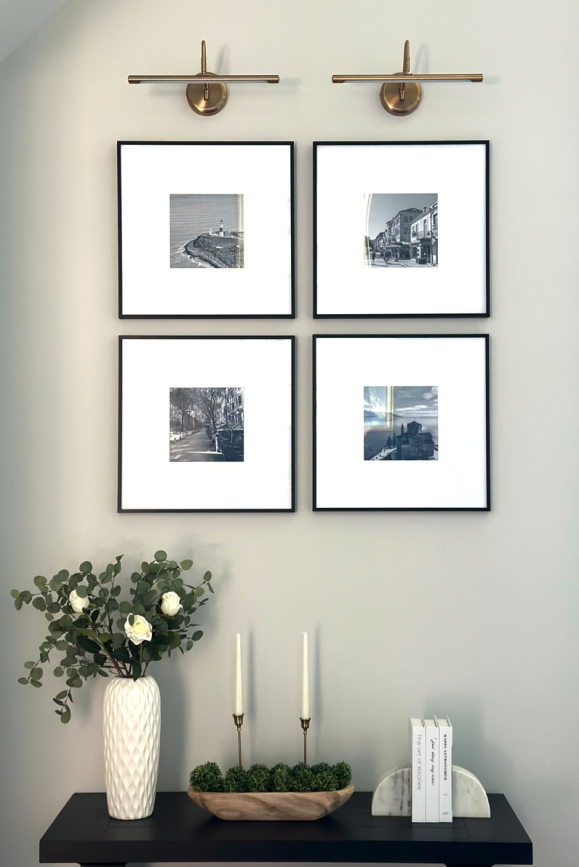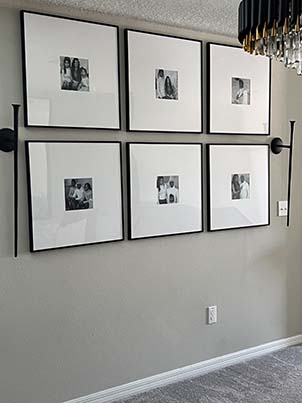 Framing a 5×5 artwork? Try adding 10″ of matting
Framing an 8×10 artwork? Try adding 6″ of matting
Get Inspired!
Still looking for inspo? Check out the photos below to get your creative juices flowing! 🧑🏻‍🎨 We've got you covered when it comes to oversized frames & big art frames!
Big Art Requires Big Picture Frames!
"Go big or go home!" couldn't be more fitting. Big art requires big frames to complement its grandeur and make a striking visual impact. (Also, did we mention your frames will protect your art for years to come?)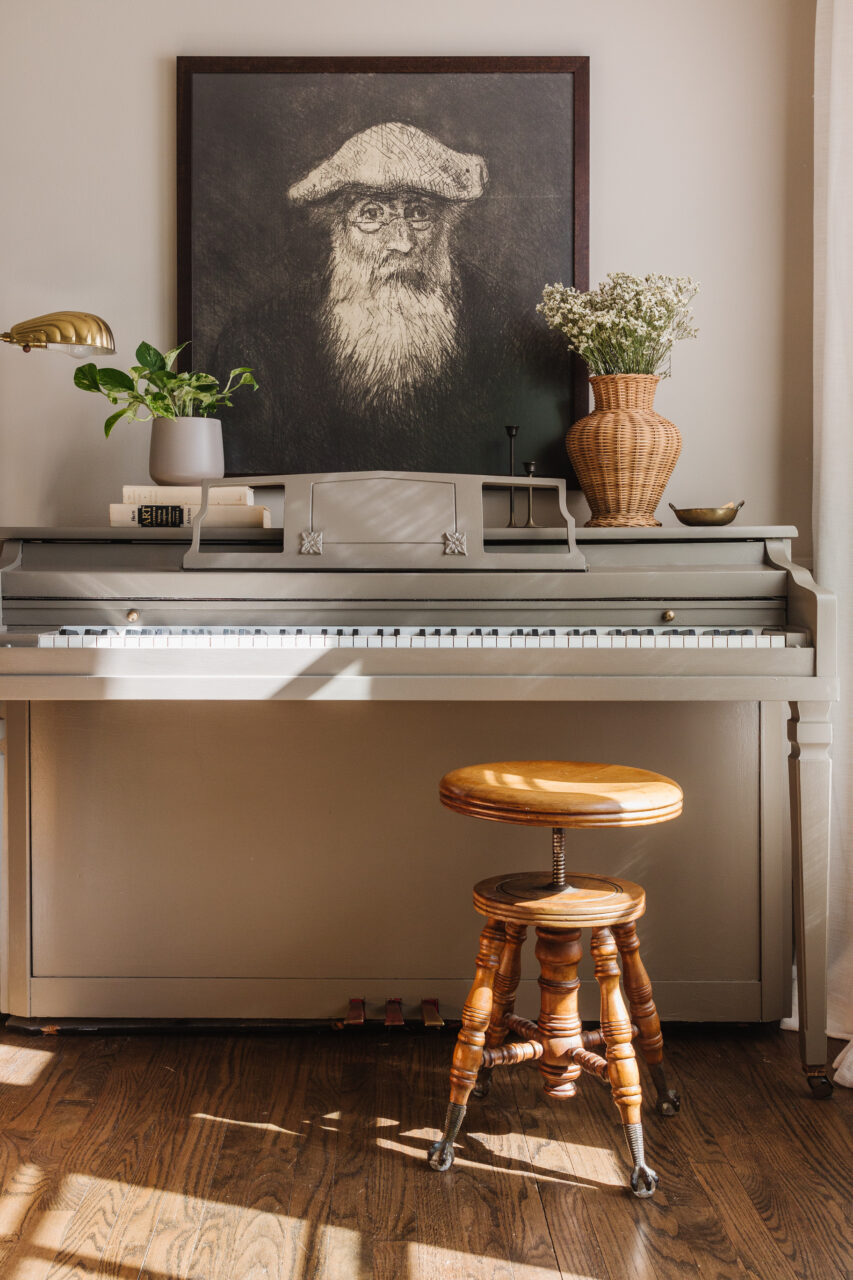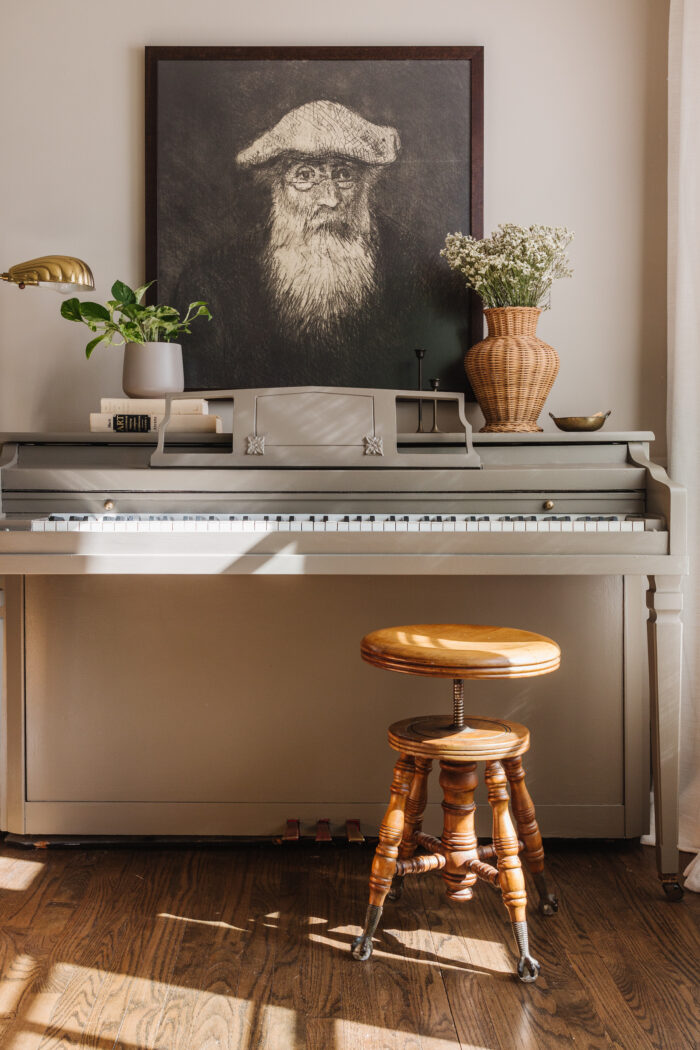 Giving Small Art A Bigger Presence!
As we've learned, size isn't always everything! Sometimes, it's the small art pieces that hold the most significant impact. Giving small art a bigger presence is all about highlighting their unique charm and ensuring they take center stage in your decor. Take a look at some of our favorite smaller works highlighted by big picture frames: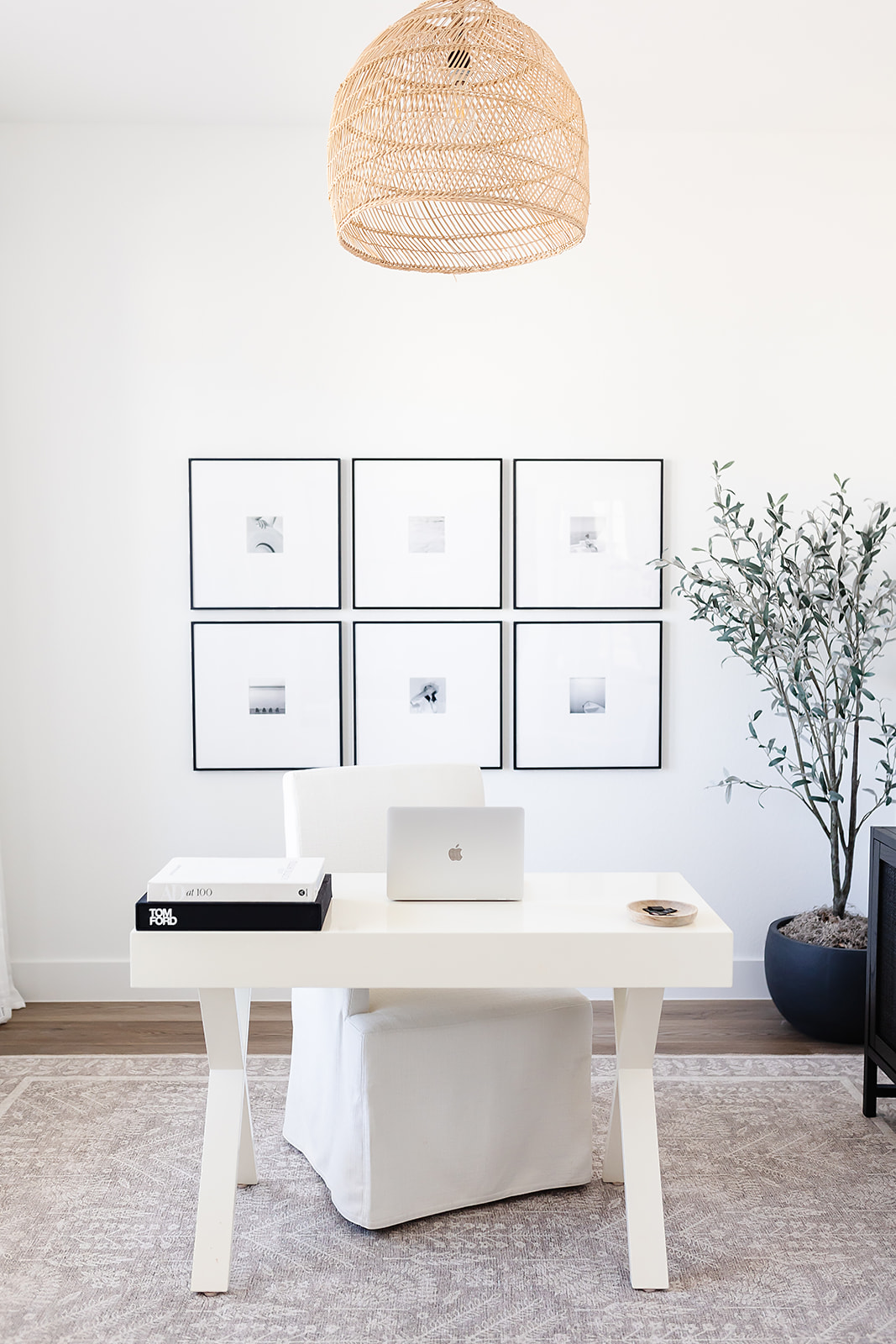 Final Thoughts
Big picture frames undoubtedly have the potential to transform your decor and create a captivating visual display. However, as with any design choice, moderation and proportion are key. By carefully considering the room size, the artwork, and the overall balance, you can incorporate big frames to enhance your decor!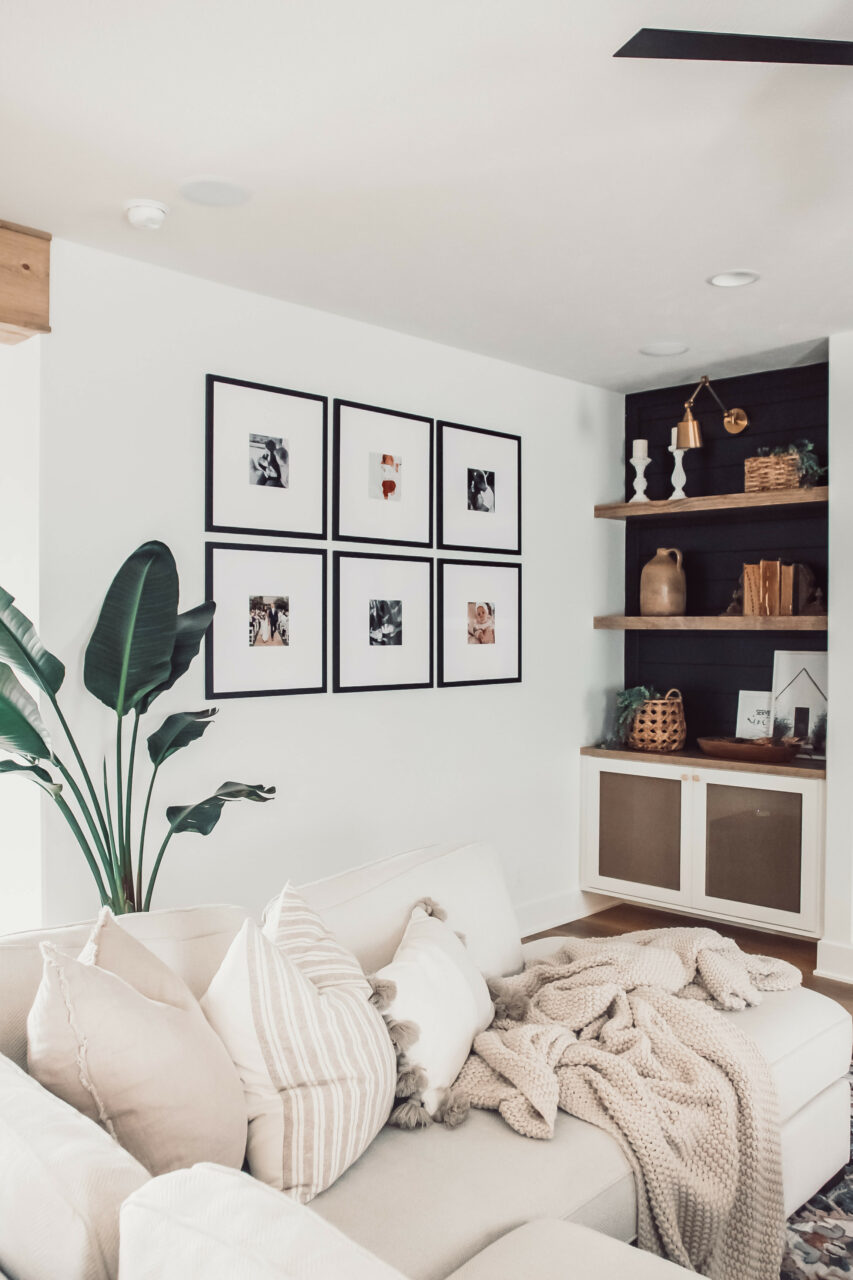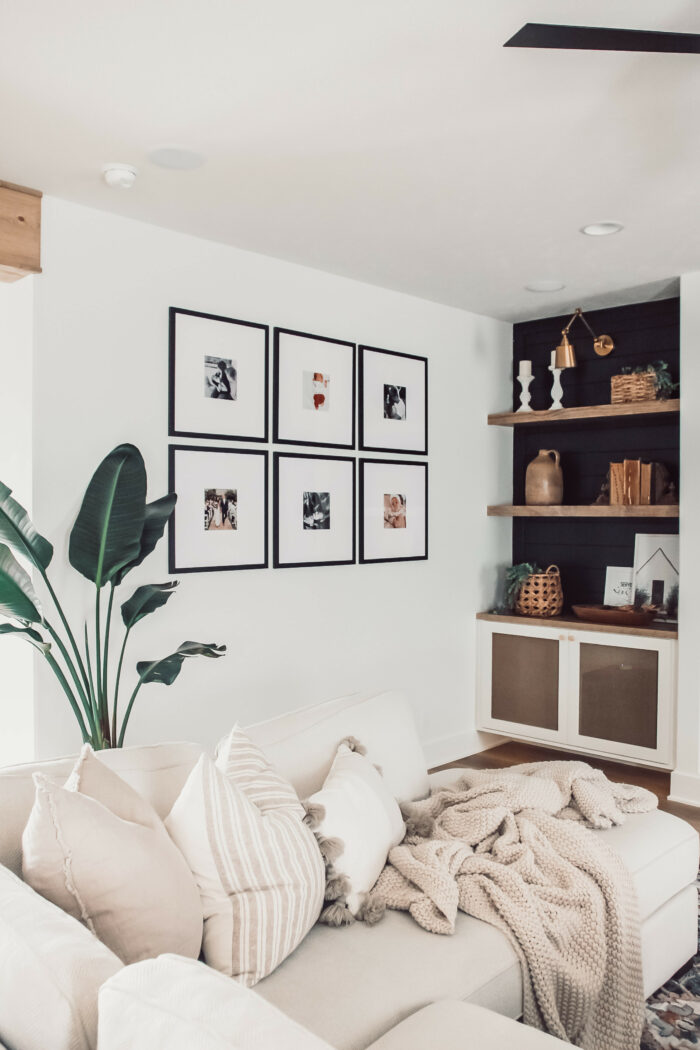 Show off your framed artwork, photos, & other items! – Inspire others by sharing your photos, tell us your story! If we share it, you'll receive a coupon for 15% off your next order!
Be sure to follow us on our socials for more daily inspiration – check out our Shopify app to start selling your own framed prints!
This post first appeared as Decor Dilemma: Can Big Picture Frames Be Too Big? on Frame It Easy - Learning Center for Custom Picture Framing.