When it comes to custom framing, it can be as big or as small as you want it. On our website alone, there are literally trillions of different possible frames you can order, just from the style, matboard, and size variations. Indeed, at our workshop, we ship out frames that can be held in one hand, to massive ones that need two people to carry. This doesn't mean that one is better than the other; no, sometimes the best things can come in small packages and can be put in small spaces!
There are few better feelings than, at the end of the day, unwinding in your living room — putting your feet up on your coffee table and just not doing or thinking about anything.
For this, you should think about what you like, as there are very little actual technical things you would need to get right. The first, of course, is that you would need to make the frame, well, small. Yes, however, that can be subjective. But we can add some objectivity to this; to put your frame on a coffee table, you would need an EaselMate, which you can buy from our "Accessories" page. Our EaselMates can accommodate frames up to 13″ X 19″ in size. So that would be a good maximum metric to define a frame that can fit into a small space.
After that, though, it's the fun stuff is what comes next. What's that? Well, that's basically what you think would look good; we're here to give some basic recommendations. Of course, you don't need to follow anything we say. You could deviate entirely from this. Or you could take one of our suggestions and follow it to the smallest detail. What you do is up to you, just as long as you like the end result.
Hanover In Satin Gold Frame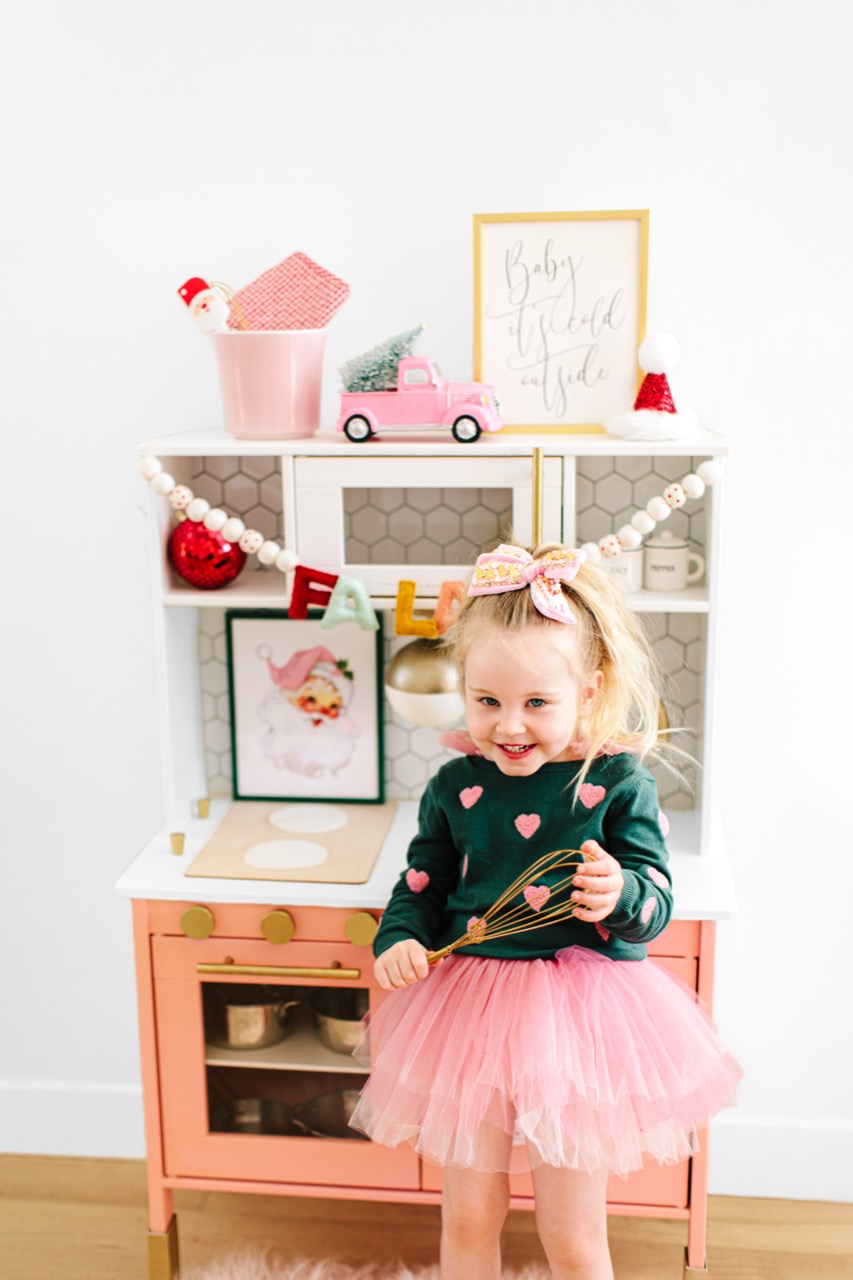 Hanover in Satin Gold frames won't add much bulk to your overall display, and that makes them easy to fit onto a small surface. In addition, the gold color would give the whole display a bit more class. There are many things that would look great in our Hanover style frame. Family photos will remind you of why you do everything you do! Some of your favorite art can also bring a smile to your face every time you walk into the room. Or, like the photo above, you can frame some holiday-themed art.
Dayton In Cocoa Frame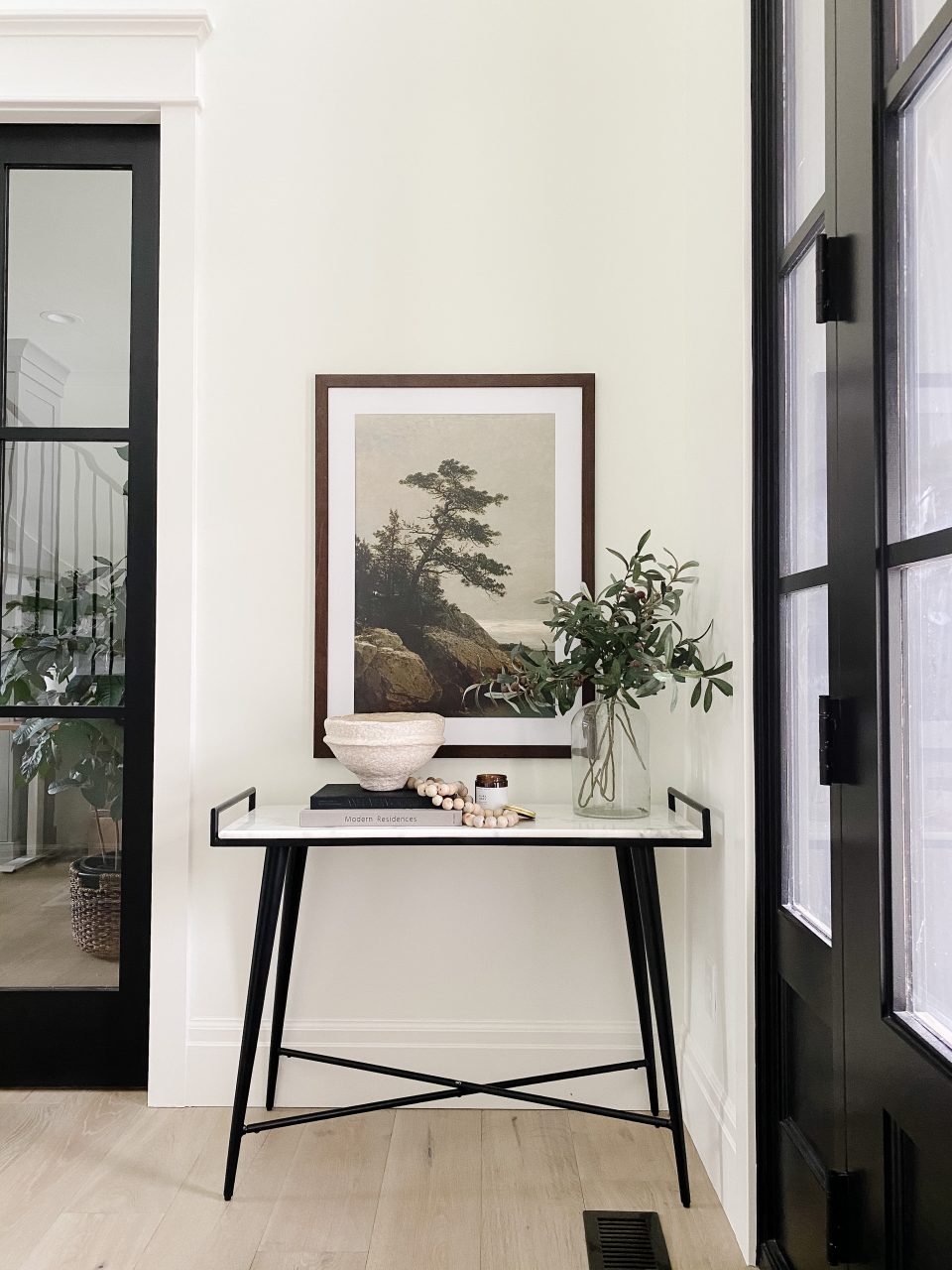 Our Dayton frames are another great style! Dayton is our natural wood style, with a flat profile face that is 1 ¼" wide. It's made from a North American hardwood that's either stained or painted. Due to the natural features of this finished wood, the frame molding grain pattern may not be as consistently matched as our finger-jointed wood profiles. You can expect variations in grain patterns, which we think makes this frame even more unique!
Granby In Gold Frame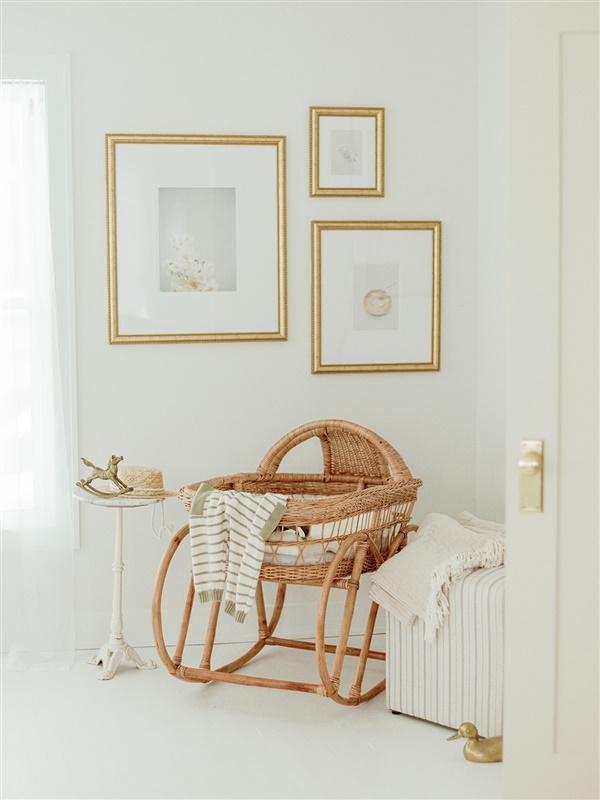 Our Granby frame might look a little bit bulkier than our other suggestions, but it would definitely bring some extra class to your small space, just like our Hanover frame in Satin Gold would. With this, though, you're getting the ornate frame as well as the gold color.
Ashford In Satin Black Frame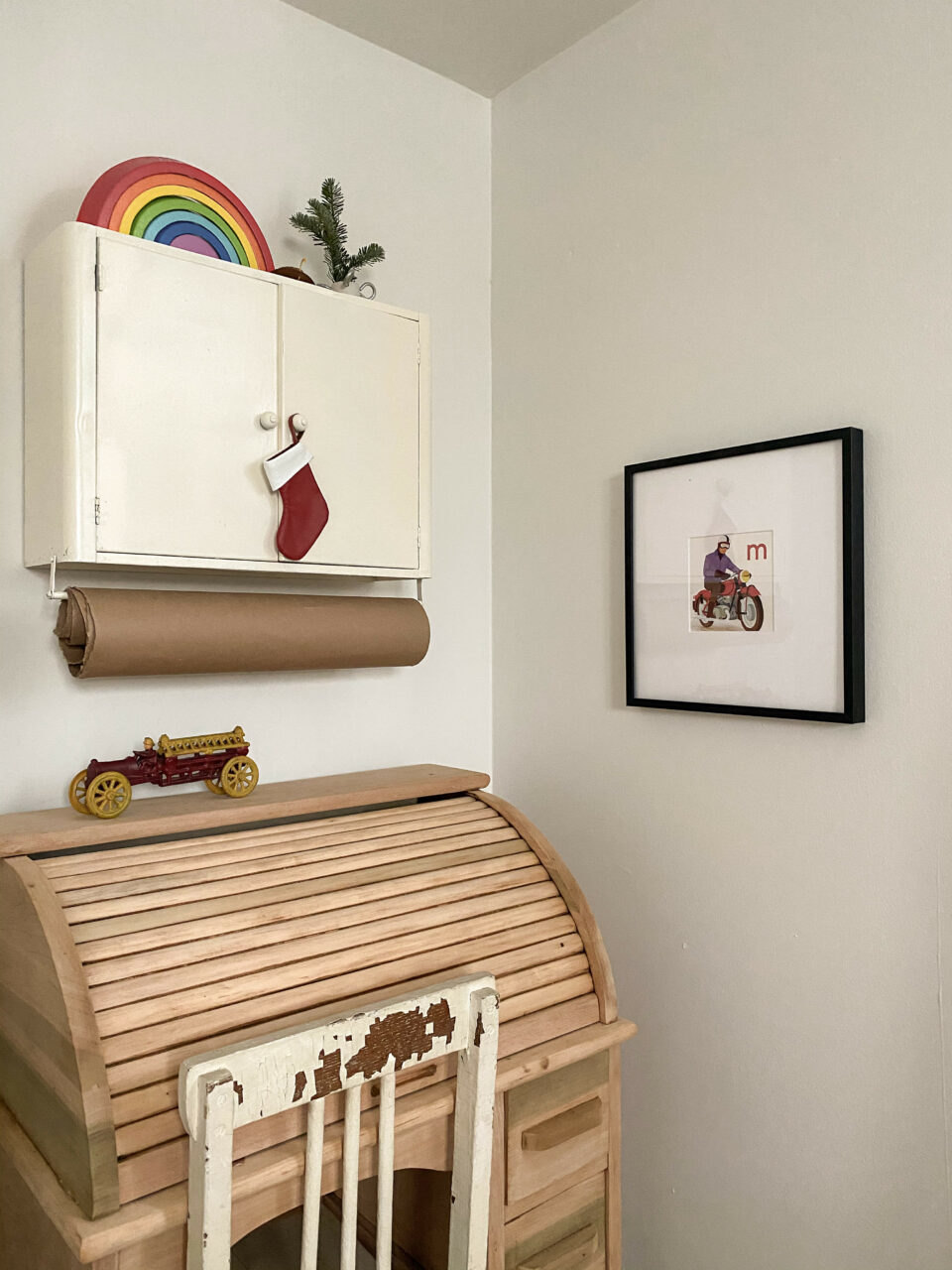 Our Ashford frame in Satin Black is another great option to consider. Like the Hanover, it won't add much extra bulk to your display. And it will complement any color that's in your photo or artwork. That gives you the freedom to hang some really colorful art and add a "pop" to your decor!
Derby In Hazel Frame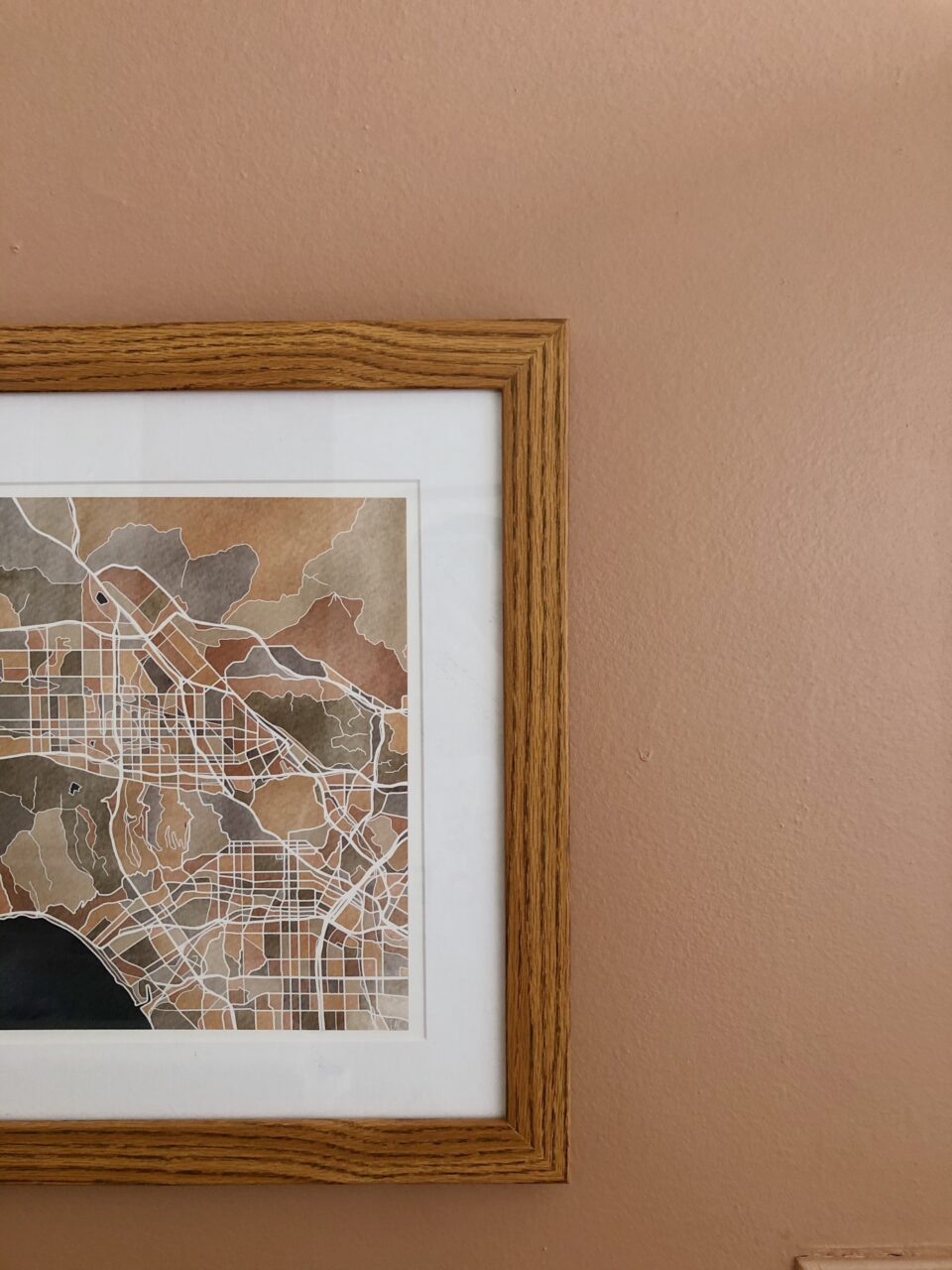 The last choice we would recommend is a Derby in Hazel frame. It has a great color, and it would match the wood on a tree, or complement the grass on the land.
What could you put in it, though? Well, a lot of things. And that variety of options could make you choose a landscape — woods, grassland, just about anything that's outside and natural. People think nature is calming. And at the end of the day, maybe that energy is something you need after running around. In which case, this idea might be best for your living room coffee table.
Framing Compacted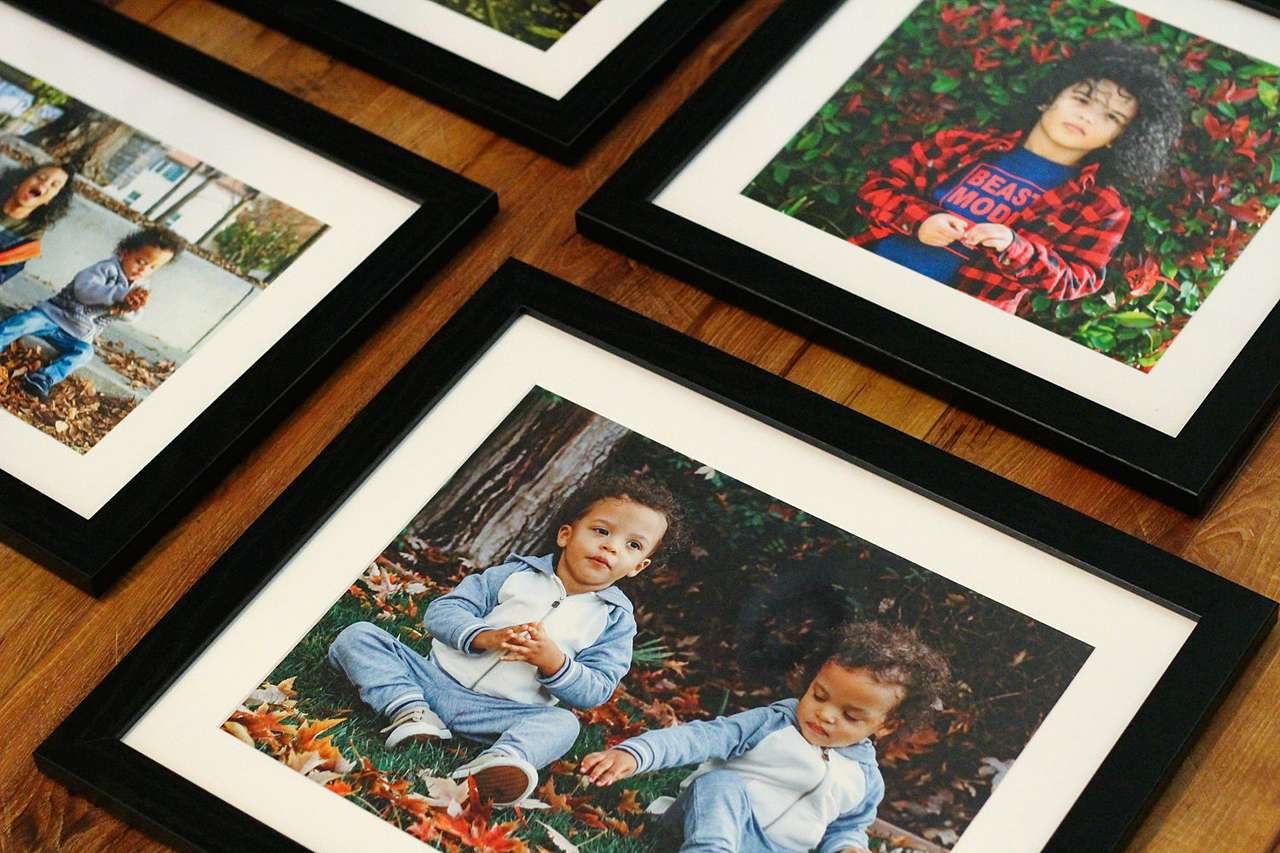 Framing can be done in small spaces. But that doesn't diminish the contents of the frame. Sometimes, the best things come within the confines of an 8″ X 10″ frame. The best part of those sorts of frames? They go perfectly on your coffee table. What would be in that frame? Well, that's up to you.
Have something that you think would look great on a coffee table? Take a picture of it and share it with us on Instagram; we would love to see it!