While the holiday season is quickly approaching, there is still time to get your home decorated and your family in the holiday spirit! If you've been to our Learning Center before, you know we have tons of ideas for home decor throughout the year, whether you are creating a gallery wall, a tabletop display, or just want to add some more frames around your home. In our opinion, frames are a great decorative piece that never goes out of style. 
When it comes to custom framing, we believe that it should really be custom. With Frame It Easy, we let you choose the size, color, and style of your frame, we just do the hard parts like math and building. However, our support team is always just a phone call away if you need any help and you can always turn to our Learning Center if you need more inspiration. So let's get in the spirit together and check a few things off your list as we go!
1. Decorate Your Home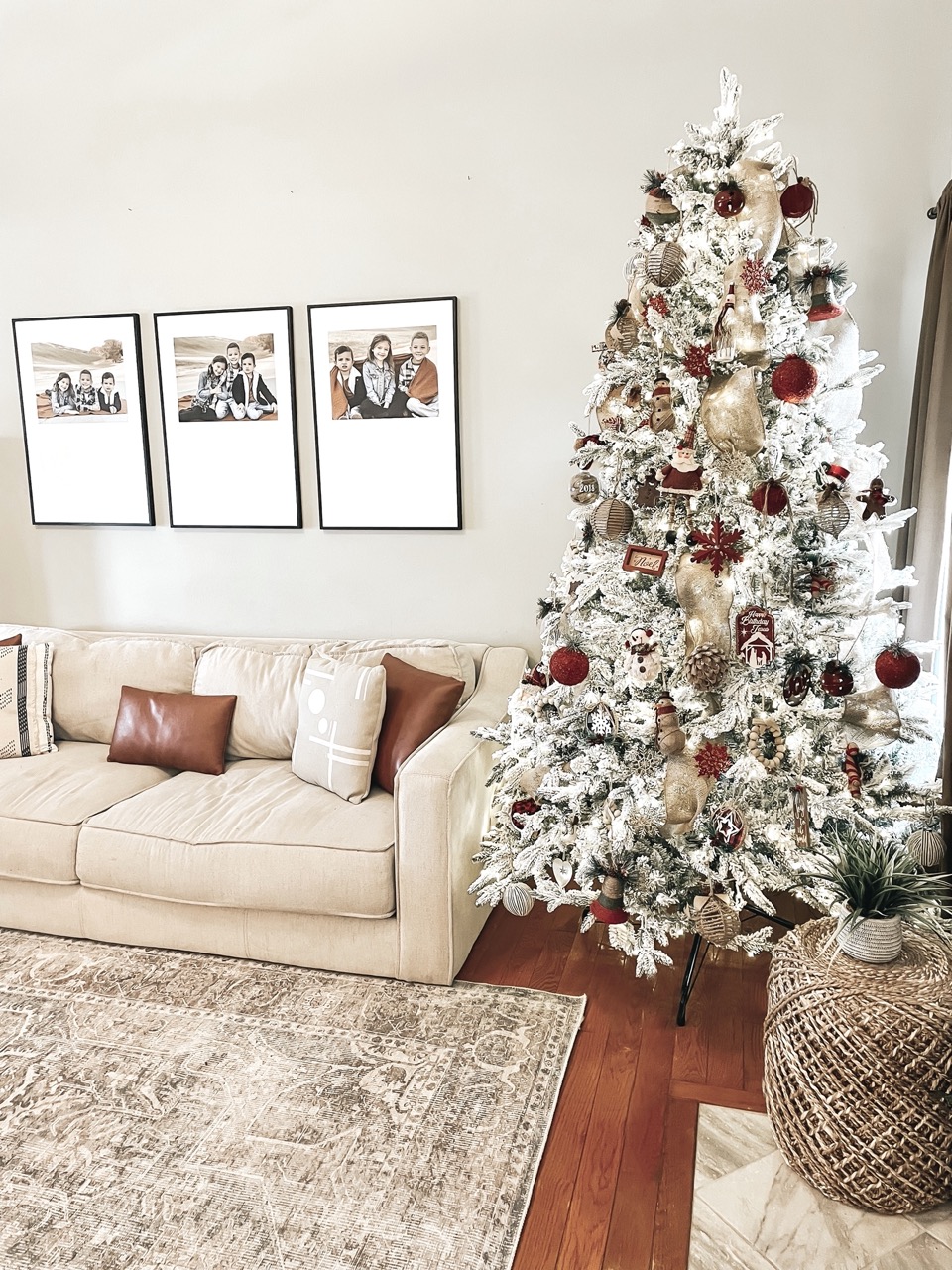 Whether you like to go all out for the holiday season or just add a few statement pieces around your home, nothing gets us in the holiday spirit quite like decorating! Decking your halls with holiday decor is a fun and exciting thing for you to do as a family. Make some hot cocoa, turn on some music, and start creating! Consider hanging wreaths, tinsel, lights, or holiday banners to boost the spirit in your home. Of course, if you celebrate Christmas, the Christmas tree is a staple! Whether you like to decorate your tree the "traditional" way or choose a new theme each year, it's such a fun time to see your tree transform.
Naturally, using our picture frames to display our merriment is our favorite way to welcome the holiday season. Here at Frame It Easy, we offer a variety of picture frame styles that will allow you to set a festive and merry vibe with your holiday decor. Check out our Ashford frame style in White and add a red or green matboard (or both!) or you can use our Hanover frame style which comes in both Red and Green!
As we always say, the best part of home decor is it's completely up to you! Put your own spin on things and get creative. As long as you like how it turns out, we're sure it will look great. There are tons of trends to add to your home decor this season, so be sure to check out our list, you may just get a few ideas!
2. Update Your Space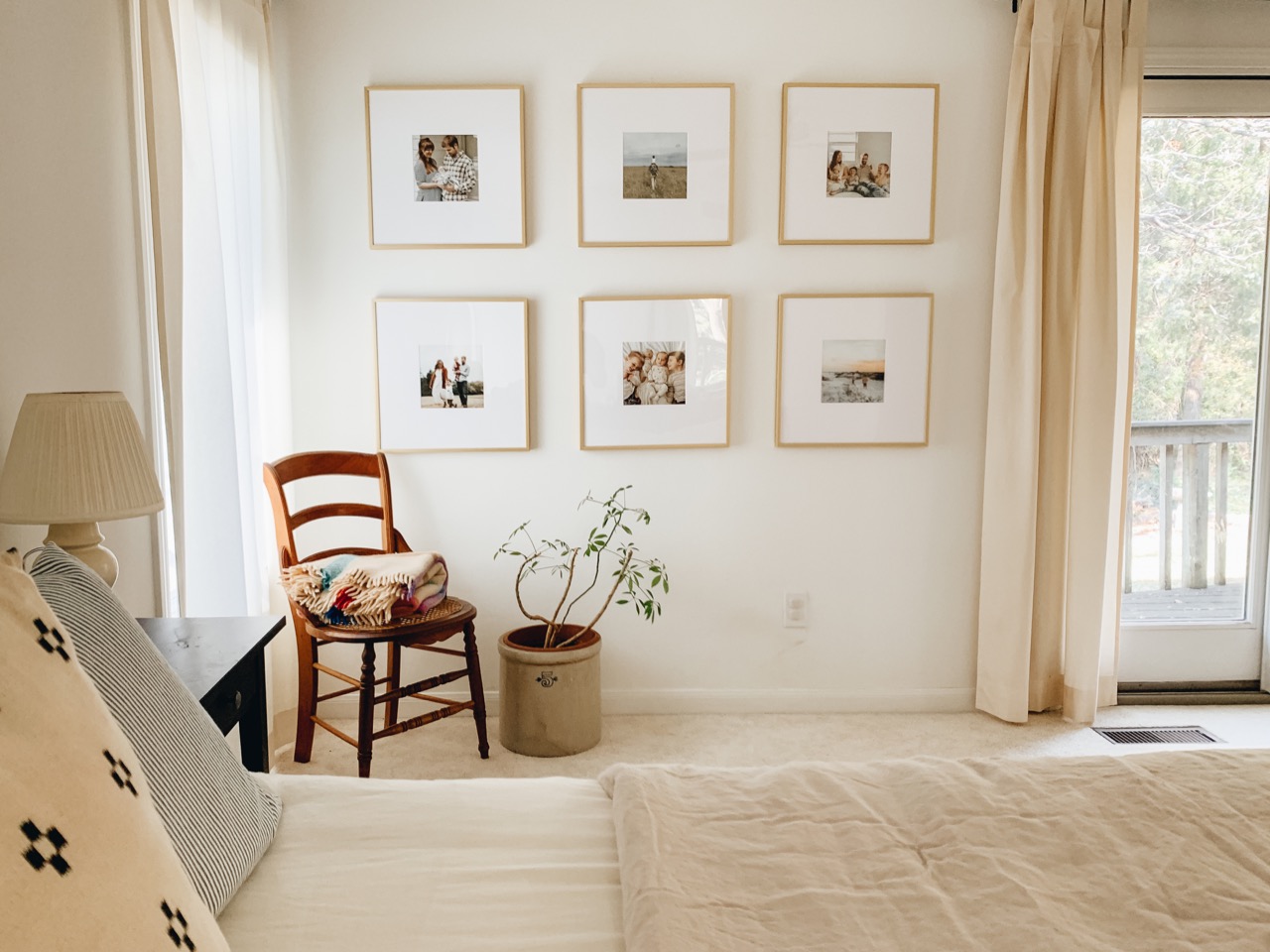 While you're decorating for the holiday season, now is also the perfect time to give your home a little update. The new year is quickly approaching and the best way to start a new year off is with a fresh home. You may feel as though you don't have time, energy, or budget to completely update your space, and that's okay! By simply decluttering and organizing what you already have can be all the updates you need!
An essential step to truly feeling as though you've accomplished a home update is to declutter. And what better time of year to get rid of things that you no longer use. Some things are beyond repair, so throw them out! However, simply because you no longer have use for some things doesn't mean someone else doesn't. There are plenty of worthy organizations around that you can donate to (some will even schedule a pick-up). And you can feel less guilty about getting rid of that lamp your sister gave you or the breadmaker sitting on your kitchen counter that you've used only twice.
The most effective and cost-efficient way to give your place a home update is by simply rearranging the items you already have. The tiniest touch can make a difference, whether it's by maximizing the space you have or creating a more visually pleasing area. And don't be afraid to ask a friend for some help. Sometimes we are just so used to seeing our items in the same place that we don't see the potential of moving them elsewhere.
A home update doesn't have to break the bank. Work with what you already have to make your space feel brand new.
3. Check Some Names Off Your List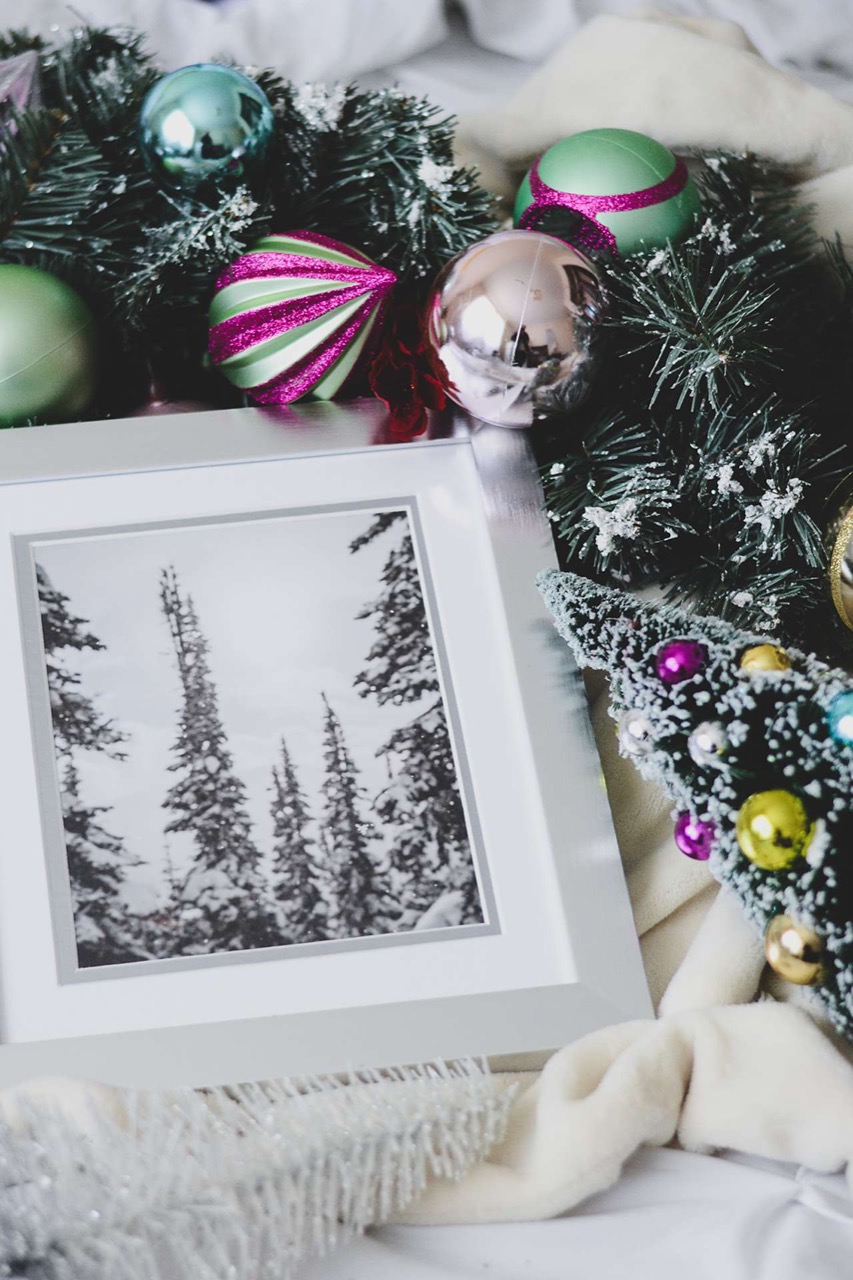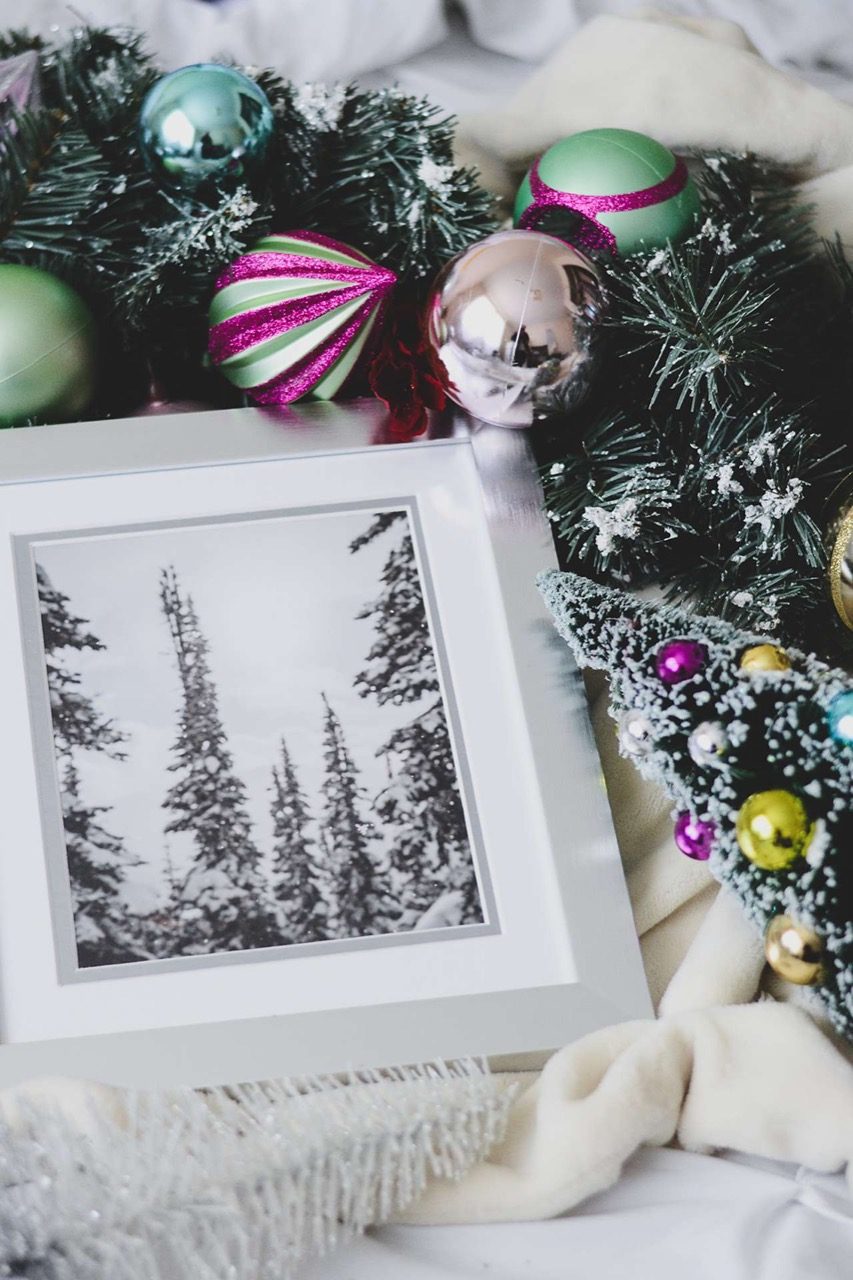 We understand that over the years it becomes harder and harder to get the perfect gift for your loved ones. A custom frame can be the perfect gift, for everyone on your list! Plus, it's a timeless gift that never goes out of style. There are tons of things you can frame that would hold meaning. An old handwritten letter or family recipe, a few of your holiday cards from over the years, even the kid's school photos make great gifts for grandparents! There are so many possibilities when it comes to filling a picture frame with personalized memories. Check out our holiday gift guide for more ideas.
3. Participate In Winter Activities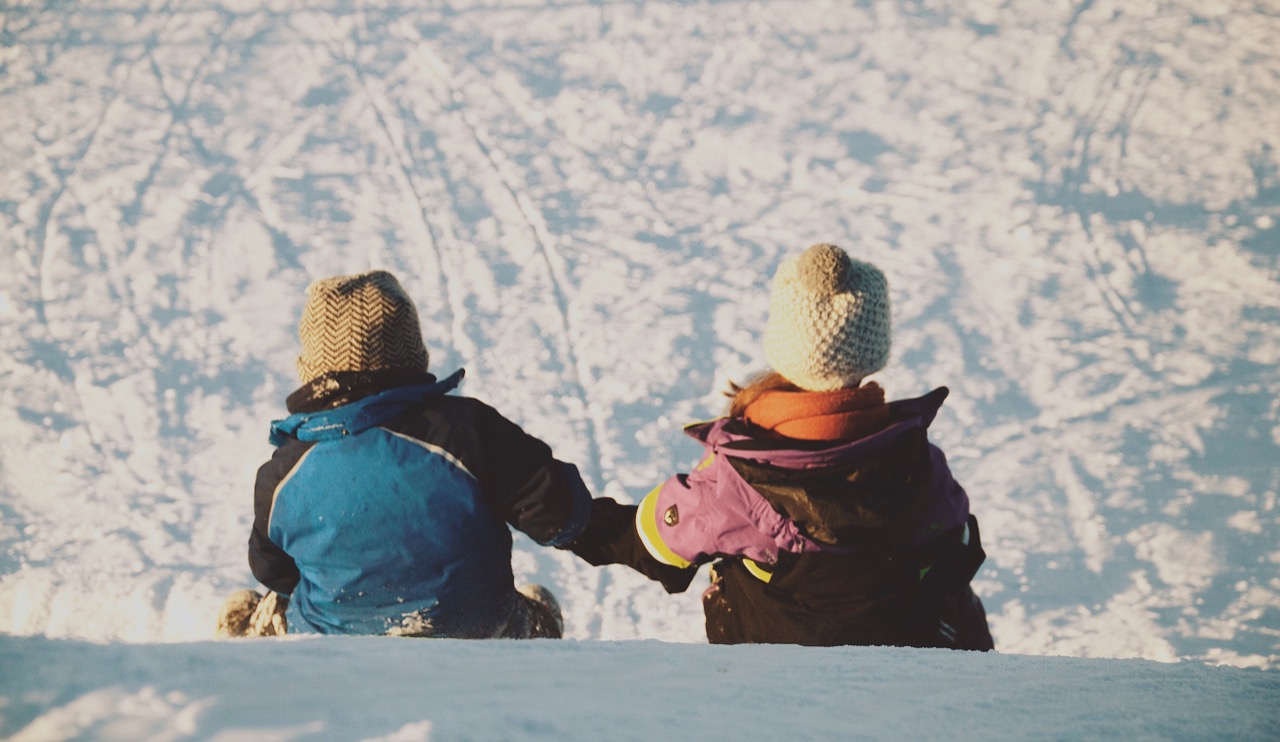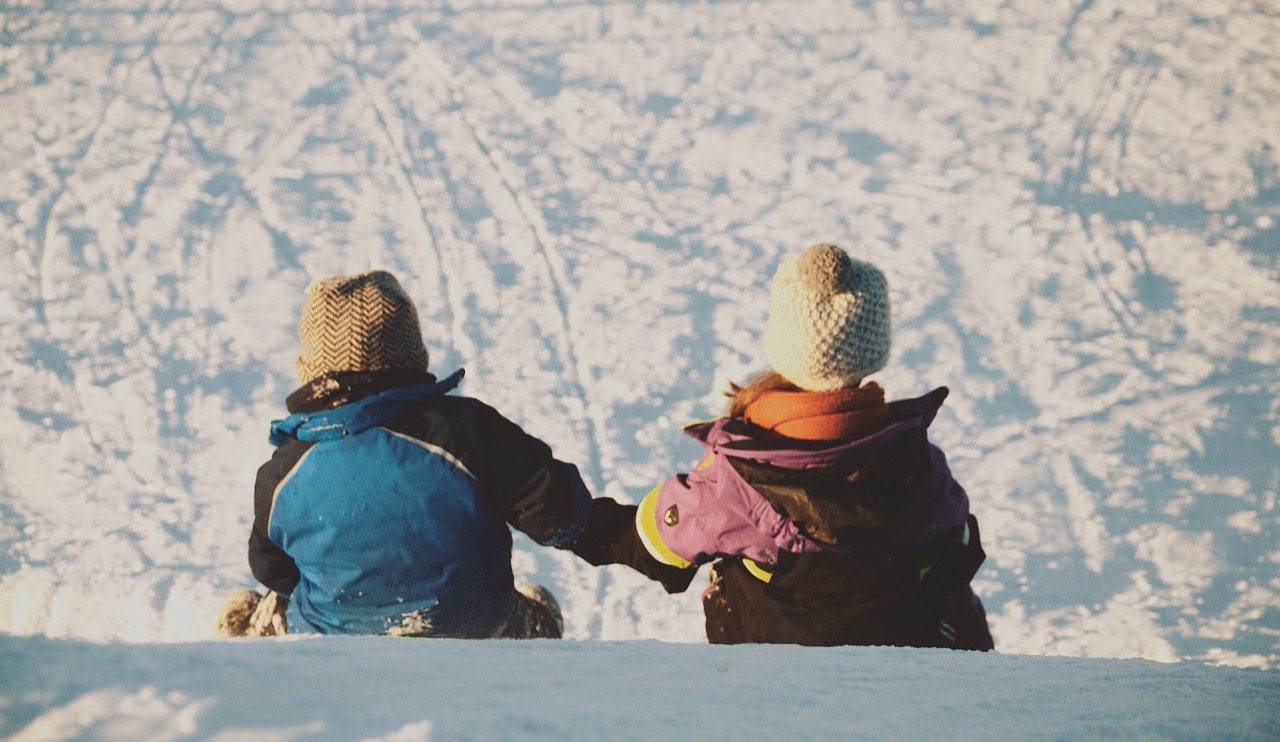 The weather outside may be getting colder, but participating in fun winter activities with your family— even in the face of sub-zero temperatures and snow-covered landscapes — is always heartwarming.
Sledding is a time-honored tradition that you've no doubt seen the characters do in your favorite winter/Christmas-themed movies. There's a good reason for this: it's just plain fun! And it's a good way to make the best of all the snow covering your entire yard; it also just might be the best cure for that case of cabin fever if your kids have a snow day.
If there's a lake near your house that's frozen to the point where it's safe to skate on, or there's a rink in your town, ice skating is one of the best ways to celebrate the colder months of the year. It would also be a great time to capture some great memories — whether you're a young couple that wants to make the best of the day, or a big family trying to make some lasting memories.
Of course, you cant get through winter without building a snowman. Not only is it a great workout — hauling all that heavy snow, especially in winter clothing — but it would also make a great photo opportunity after you're all done; there's nothing like showing off your wintery friend before he melts! Just be sure to give him a scarf and a hat, too. He's got to look presentable if he's going to be in a picture that will be framed for years to come. 😉
house during some of the coldest, darkest days of the year. Decorating a tree is often a representation of the Christmas season, so it should also be covered in ornaments that are festive and remind you of all the great reasons why your family is so closely-knit.
Lighting the Menorah is meant to reflect the 8 days of Chanukah, the menorah, for all intents and purposes, is the icon for this holiday, as you light one candle with the passing of each day. Maybe this is a family event for you, and you want to document it as each subsequent candle is lit.
After a day full of winter activities with friends and family or even a long day of shoveling your driveway, relax, unwind, and warm up with a cup of hot cocoa and a warm fire with your loved ones and reflect on your awesome winter day.
4. Continue The Family Traditions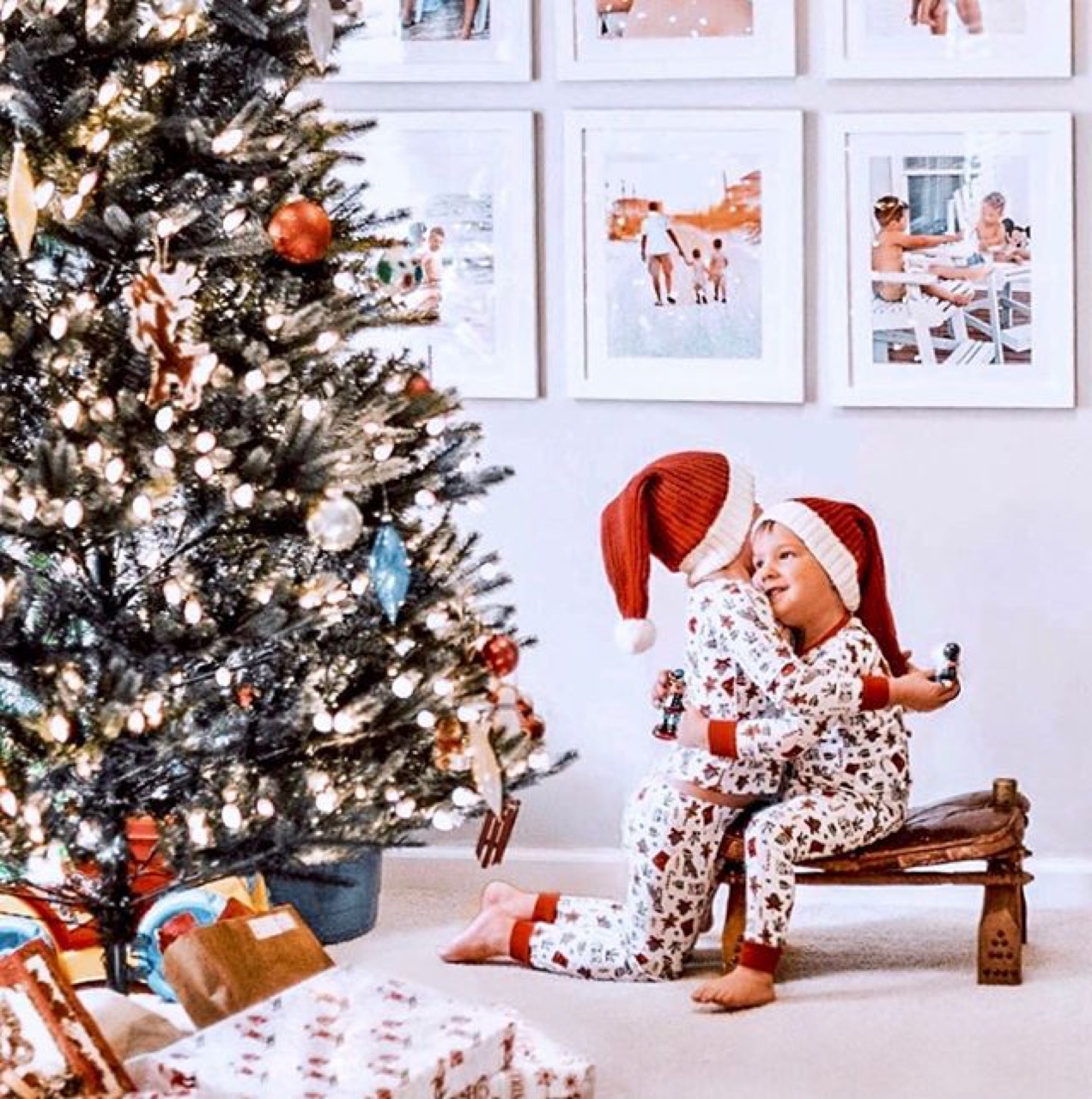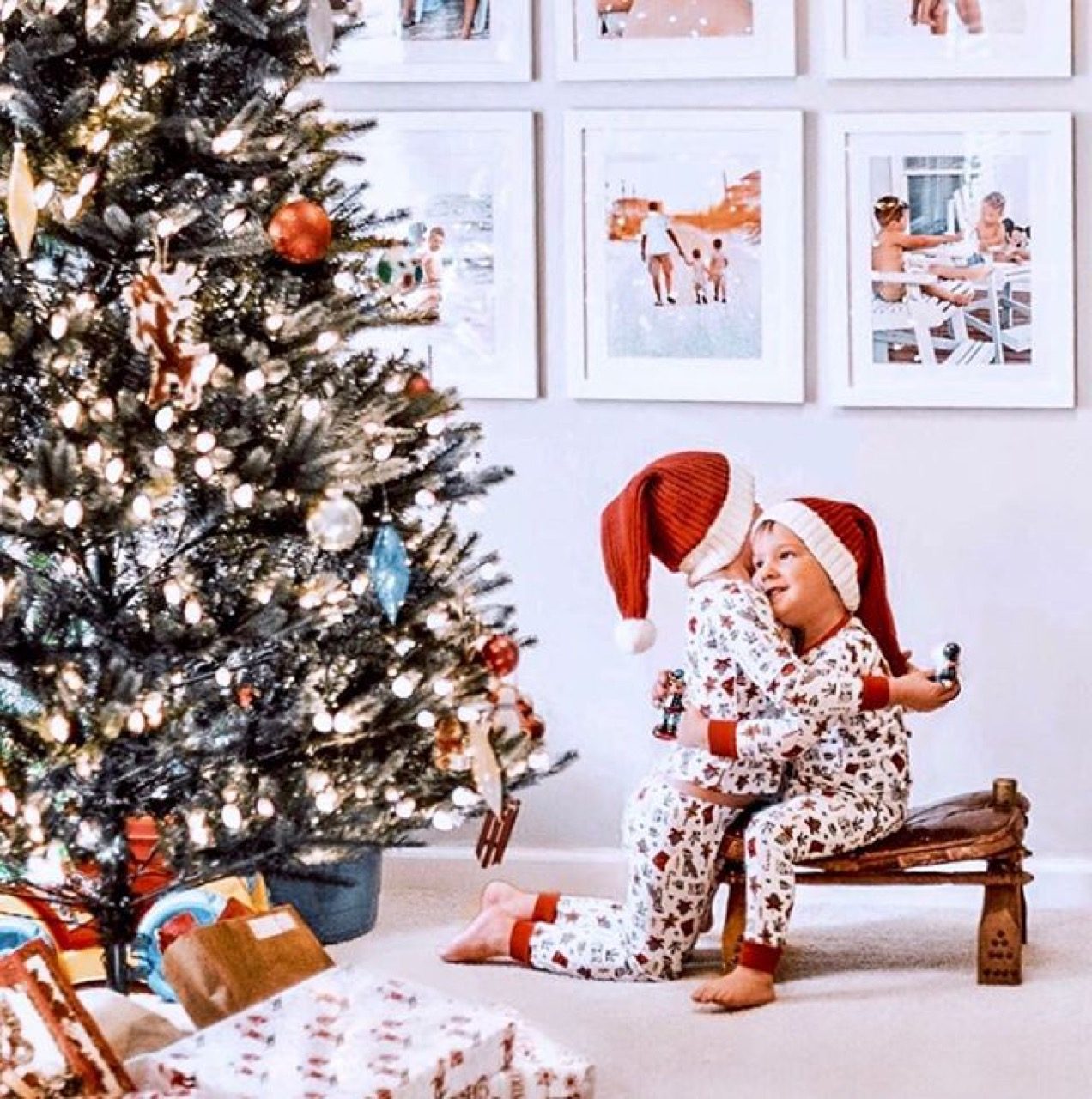 The holiday season is the best time of the year for getting your busy family together to enjoy each other's company. This year, make sure you make time for all your family traditions…or even start a new one! And of course, while you have everyone together, don't forget to snap a few pictures and get them framed. Make the holiday memories last throughout the coming year until it's time to do it again!
Baking cookies is the perfect way to get everyone in the holiday spirit. Put on some of your favorite holiday tunes and get baking! Or plan a cookie swap. Everyone bakes extra of their favorite recipes to share. If you're hosting, pick up some festive holiday cookie tins at the dollar store for your guests to take their goodies home in. It's a delicious way to spend time together!
Whether you make them completely yourself or buy a kit from the store, building a gingerbread house is tons of fun for everyone! Have a contest to see who builds the nicest one. (Or the worst! 😆) Don't forget to gather around and take a picture of your creations.
Does your family participate in a "secret Santa" gift exchange? This might take a little bit of planning, but it is tons of fun! You will need to get everyone together to pick a name out of a hat, and set a minimum/maximum purchase amount so that the gifts will be relatively equal. For a traditional "Yankee Swap" everyone just brings a wrapped gift, they are numbered as they arrive, and each participant picks a number for a surprise gift. Or try a "White Elephant" exchange….the more ridiculous the gift the better. Whether the goal is to get a ton of oohs and ahhs or lots of laughs, one of these gift exchanges is sure to create lasting memories!
To make your gift exchange even better, why not make it an ugly sweater party, too! There's a reason this trend has become so popular — you are bound to have a good laugh once everyone shows up! Hold a contest for different themes such as ugliest, most festive, funniest, etc., or just get everyone for a picture by the end of the night! You will want to remember these fashions forever!
After all the Holiday stress, a game night is a perfect way to decompress and have some fun. Pick a few of your favorite games, put some music on in the background, and let the games begin! It's a relaxing way to spend time with loved ones and really enjoy each other.
5. Frame Your Photos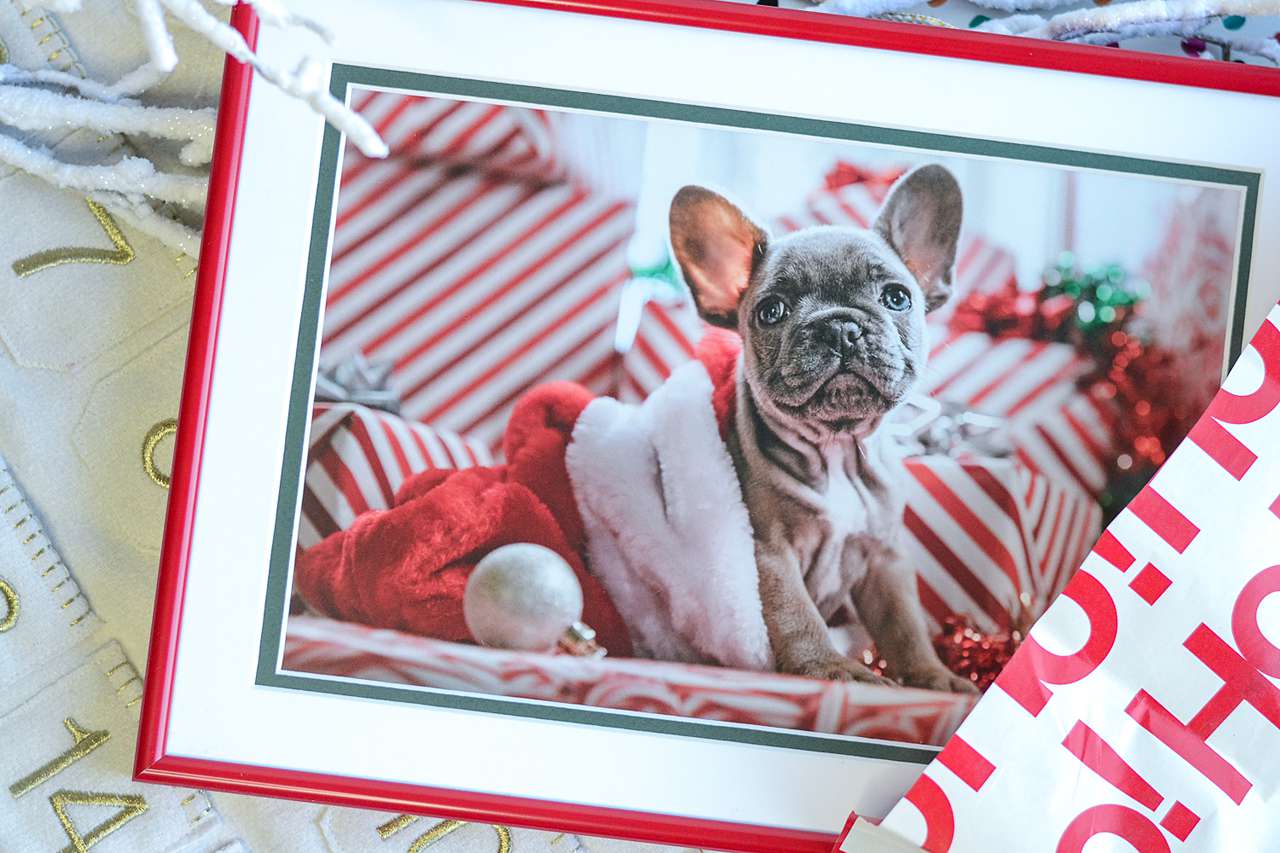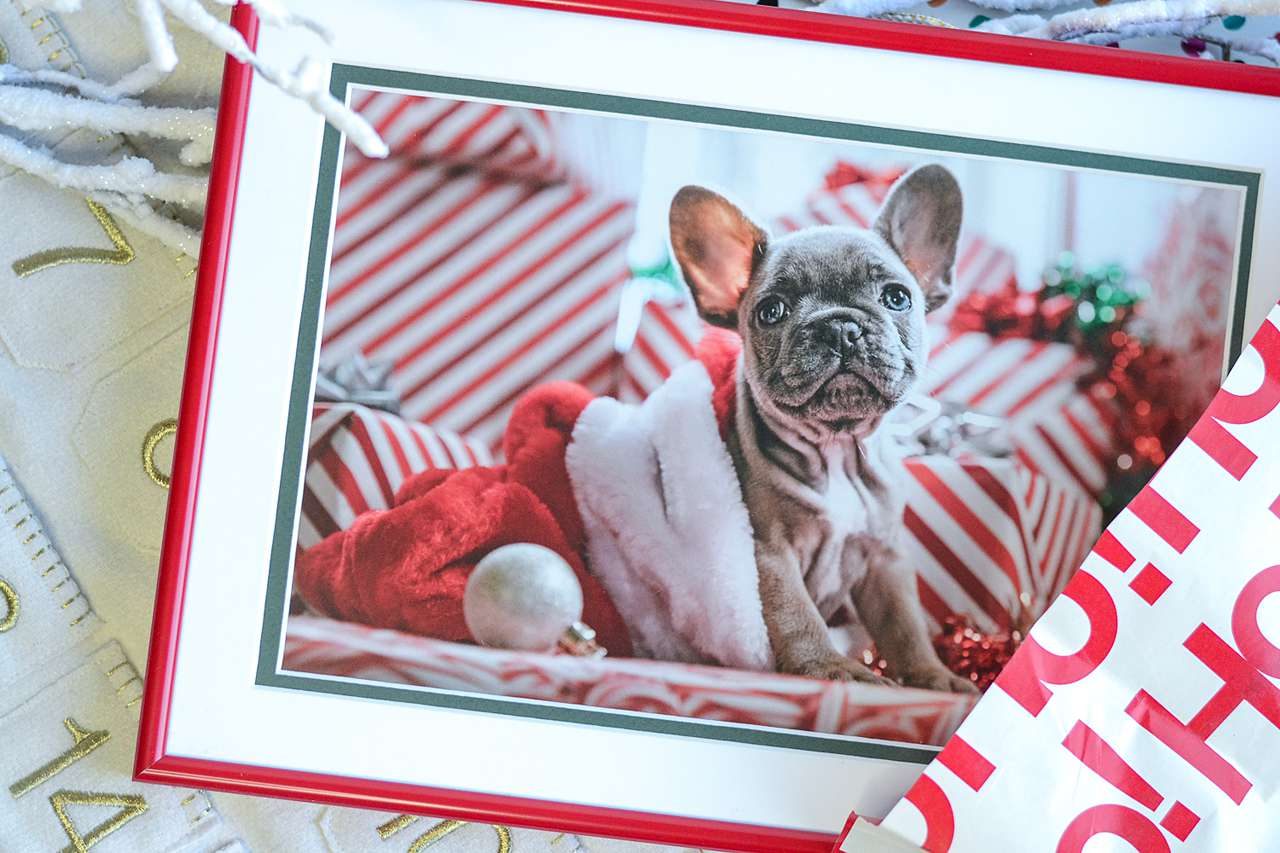 Of course, we can't forget to mention the picture frames! Consider framing some holiday art or pictures from all of your winter activities or family traditions. If you snapped a few photos while playing in the snow, sledding, or ice skating, why not frame those to make your winter memories last all year long!
Were able to take a picture with Santa? Maybe you took some festive photos by your tree after it was all decorated. Did you snap a family photo to use as your holiday card this year? Consider framing those! Nothing puts you in a good mood like the holiday season, so make that feeling last all year round! Add to the holiday spirit with our Hanover frame style that comes in Red or Green colors. You could also try adding a matboard in holiday colors. We have over 75 matboard colors to choose from, so you're sure to find one that fits!
If you have a furry friend, don't forget to add their holiday picture to your walls! A picture of your pet in a holiday costume is always a winner. Choose a festive frame and matboard color to pair perfectly with the photo, it's sure to make everyone stop and stare — plus, choosing a frame color that is also featured in the photo, will allow for a cohesive and festive display.
Final Thoughts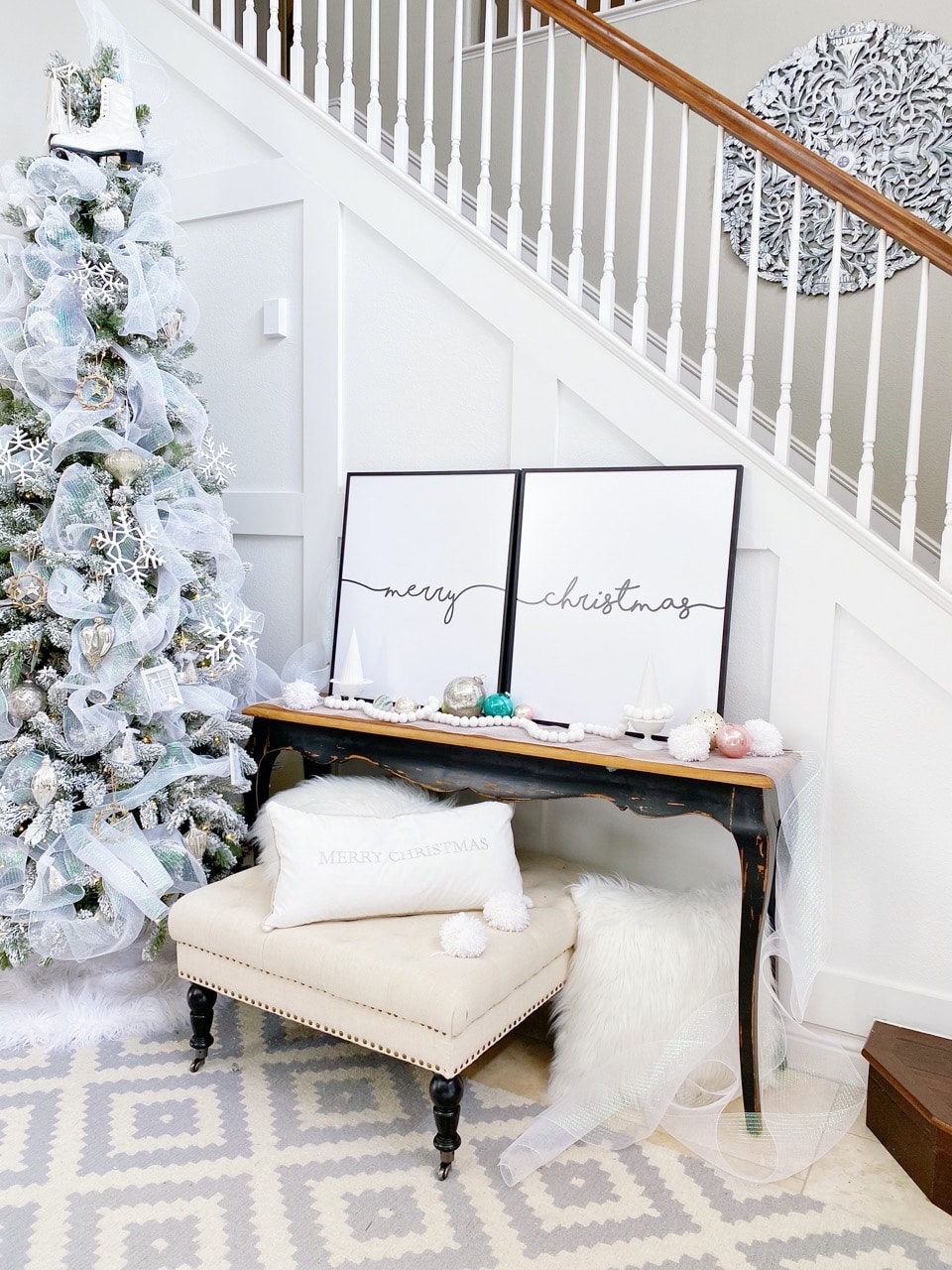 The holiday season is a merry and bright time. Don't let the stress that usually comes with the holiday season distract you from enjoying your time spent with family and friends. We hope this post made you excited for what the holidays will bring and will give you some inspiration on how to get your home and family ready for the holiday season!
And of course, don't forget to take a few photos too! When you are ready to start designing your frames, head on over to our Frame Designer. We can't wait to see what you create next!