Sometimes keeping it simple is the way to go (as in less is more!) But then again, sometimes things call for a grand display (as in go big or go home!) If you've been to our Learning Center before you know that we have tons of inspiration on what to frame, how to frame, and what our frame styles can do to help you achieve your design goals. And if your goal is a pure & simple look or a bold statement piece, we have some suggestions on how to accomplish your objective. It's easy to switch up the look of a photo or art piece just by switching the frame style or matting, and lucky for you, we have many different options and colors!
As we always say, the best part about custom framing is it's completely up to you! But you're not in it alone. At Frame It Easy, we let you take control of the design process (choosing style, color, and size as well as other options). We're here to do the hard part (like the math and producing every part of your project).
After you have decided what you want to frame, you need to determine how you want to frame it. Sure, we have lots of options, but start with the vibe you are going for. Do you want a classic, understated look that blends with your decor, or do you want to have your artwork be the focal point of the room? That being said, you will first need to consider where you will be hanging your frames to help guide you in the process. So let's look at some suggestions to get you started. Keep in mind, though, always do what you think will look best in your space!
Keep It Simple
Let's be clear, simple does not mean boring! With framing it's a timeless, sophisticated look that works equally well in a modern loft apartment or a stately five bedroom home. Nothing says simple quite like a black frame with a white matboard. We offer seven different black frame styles in both wood and metal. Check out our Derby frame, which is a 1 ¼" wood frame, and our Stafford 1 ½" flat profile frame if you prefer metal. They both give a stylish look without distracting from your artwork. And while the black frame/white matboard combination works particularly well with black and white artwork and photographs, it works well with colorful artwork as well. A larger size white matboard with color photos draws the eye to the photograph in an effortless way.
Keeping it simple doesn't mean it's all black and white in the framing, though. Here at Frame It Easy, we have eight different frame styles in several traditional hues, and 75 matboard colors to complement those frames, making literally hundreds of different color combinations for your framing project. So, your simple frame decor simply means a cohesive, distinctive look. Try our Dayton in Sand without matting for a straightforward look that is as easy on the eyes as it is to design.
Now don't let the number of choices you have seem overwhelming. Our easy to use four-step design process guides you through and lets you actually see the choices you're making as you go. Want to change the color of your Dayton frame from Sand to Cocoa? Done. No matboard, or add one or two? Colors? Size? It's all just a click away. Experiment as you go until you find the perfect, custom frame for you.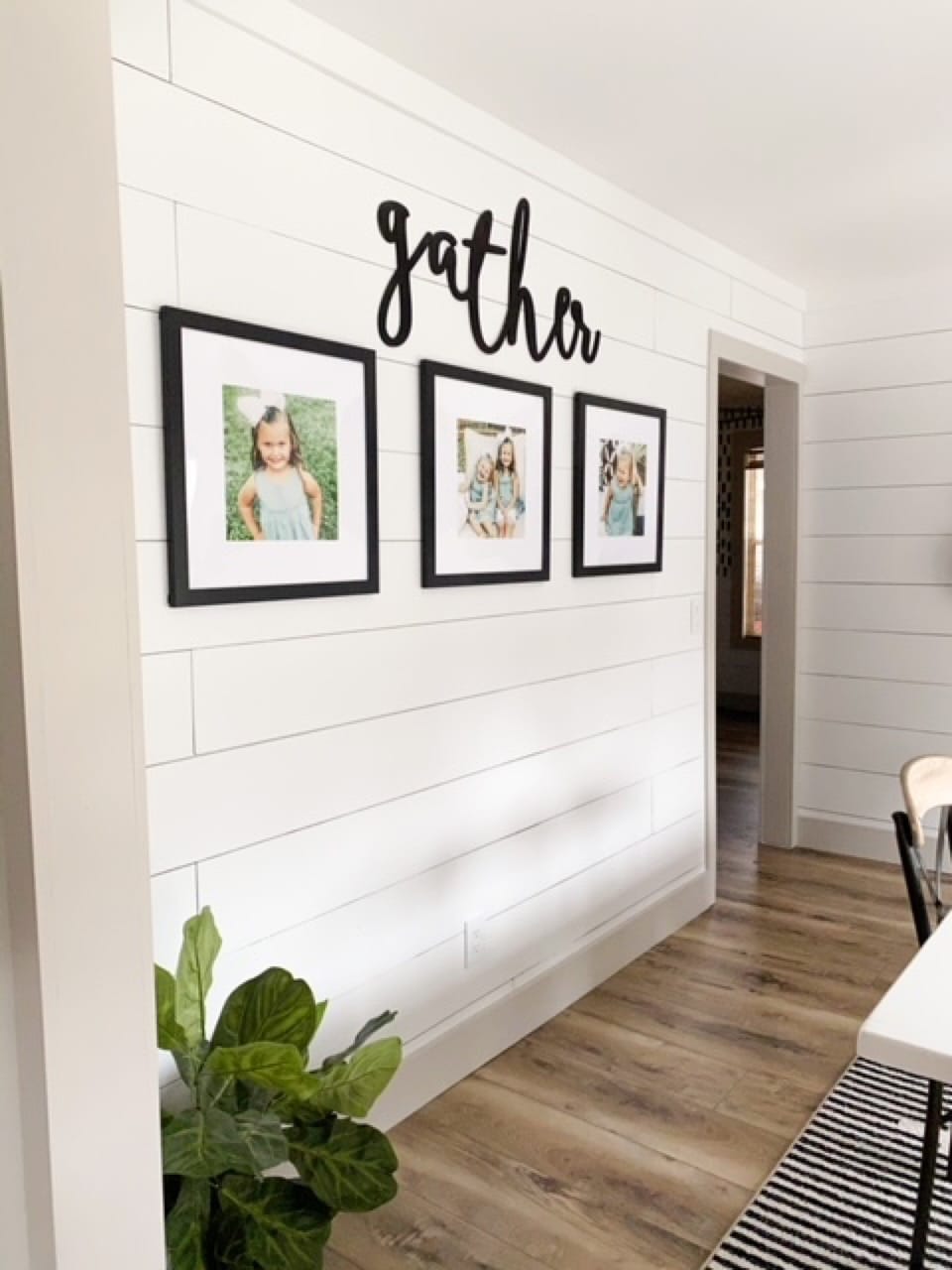 Go Big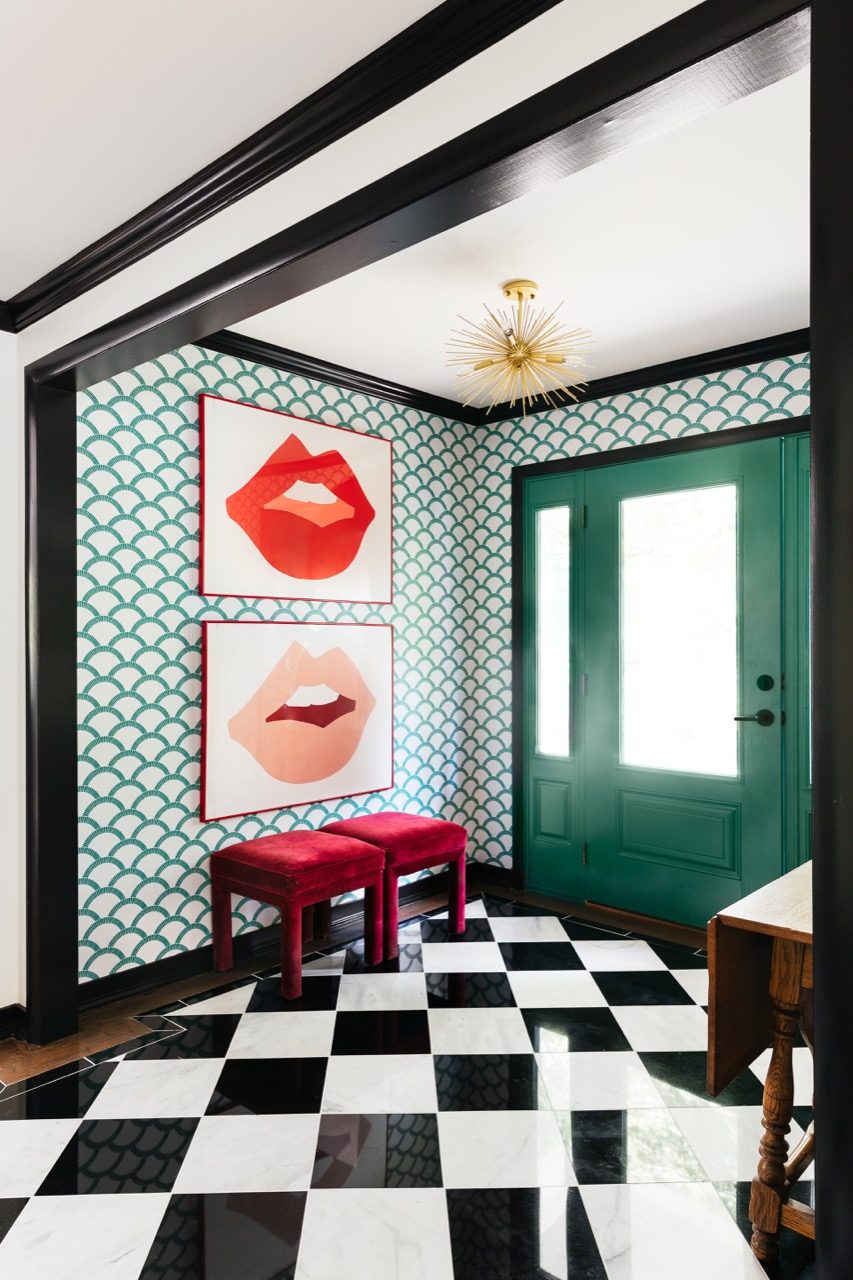 When we talk about going big here we are not talking about size. Of course, the actual dimensions of your artwork can help you determine some of the choices you make, but what we're talking about here is the wow factor. Here's where color can make all the difference in the vibe you are creating. And here's where our frame color offerings (and those 75 matboard choices) really come into play.
Going big is about stepping outside of the box and spicing it up! Now is the time to check out our Ashford frame style in Hot Pink and our Hanover frame style in Red, Green, and Blue. These are great options when framing kids art, black and white photos, or even some of your colorful art pieces that almost scream for a more striking frame.
But colorful frames aren't the only way to go big. A classic black, white, or wood-hued frame, including gold or silver, with a splash of color in the matting, can be just as eye-catching and impressive. Even if you have a relatively small piece of art, adding a substantial amount of matting can amount to major oohs & ahhs. See our post on framing small art for how-tos.
Of course, although you are the boss here, you are not alone. If you have any questions along the way, simply reach out to us. If you can't find the answer to your question in our Learning Center, our support team is always here to help.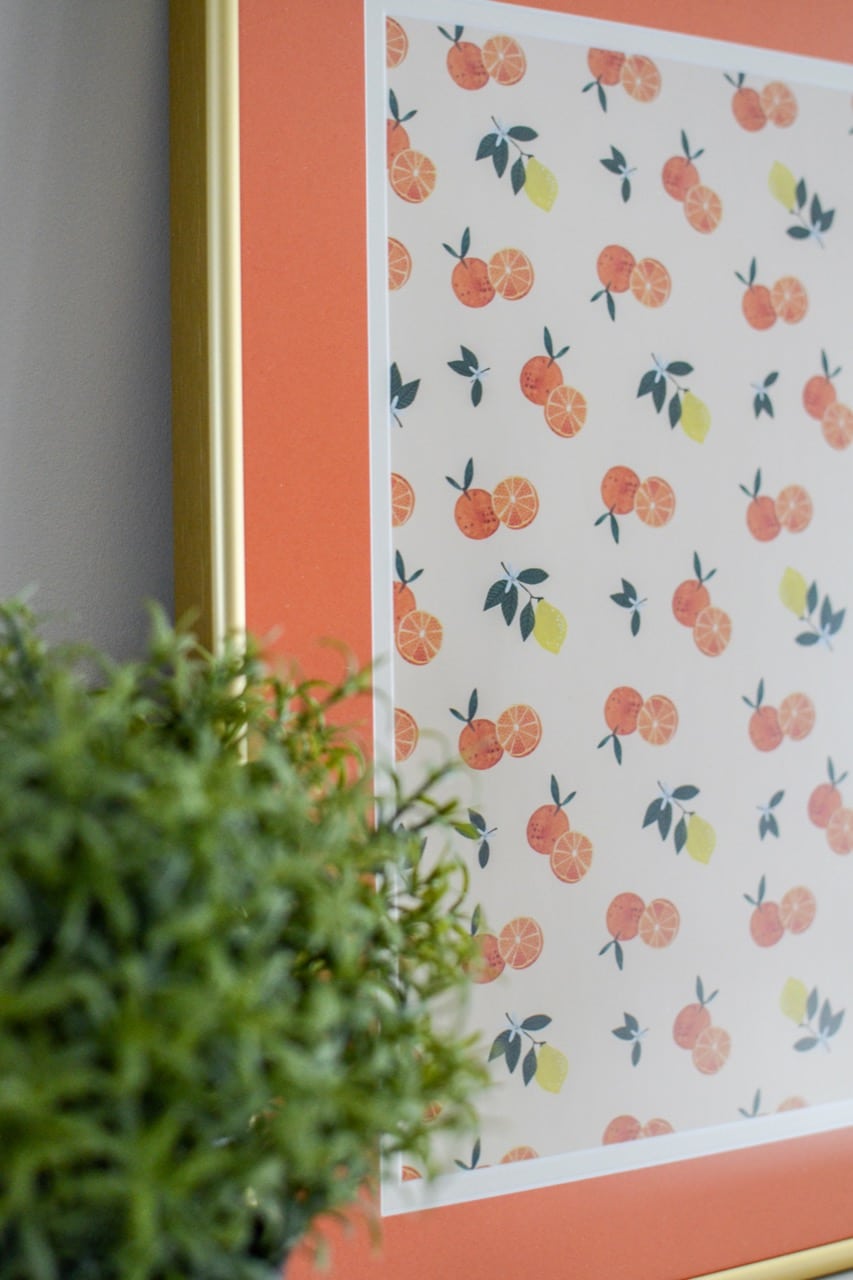 The Best Of Both Worlds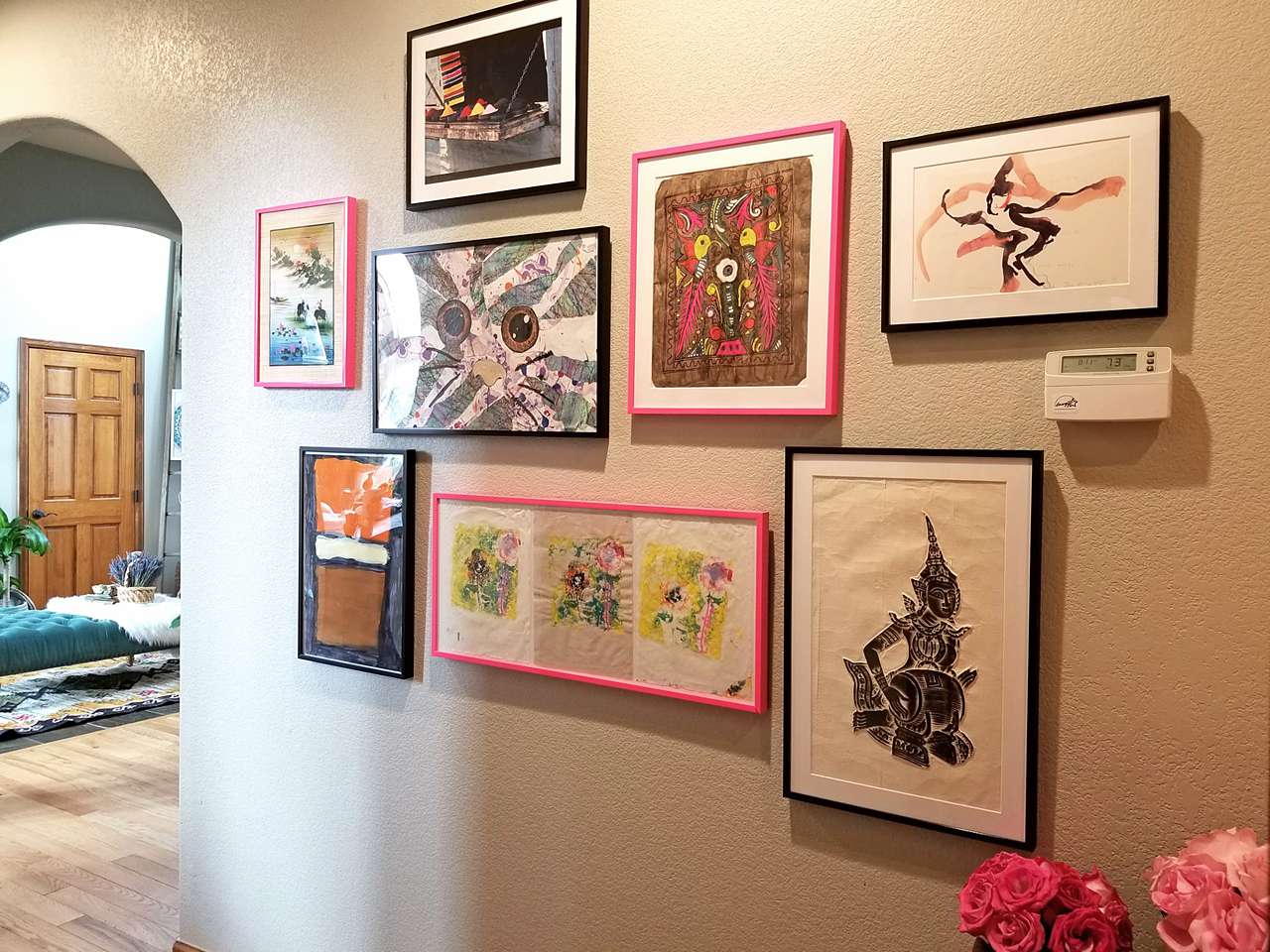 No one said you have to pick just one framing style! Why not combine all your favorites together? Gallery walls are the way to do it. Sure, most gallery walls are uniform, symmetrical displays. But they don't have to be. Blend some of the simple framing techniques we discussed with some of our big ideas, and you will have a unique display that will be visually stunning.
The important thing to remember if you are going this route is that you have enough space for your display. Sure, it takes a bit of planning, but the results are well worth the effort. For more tips and tricks to get this look, check out our post on the different gallery wall arrangements you can try in your home.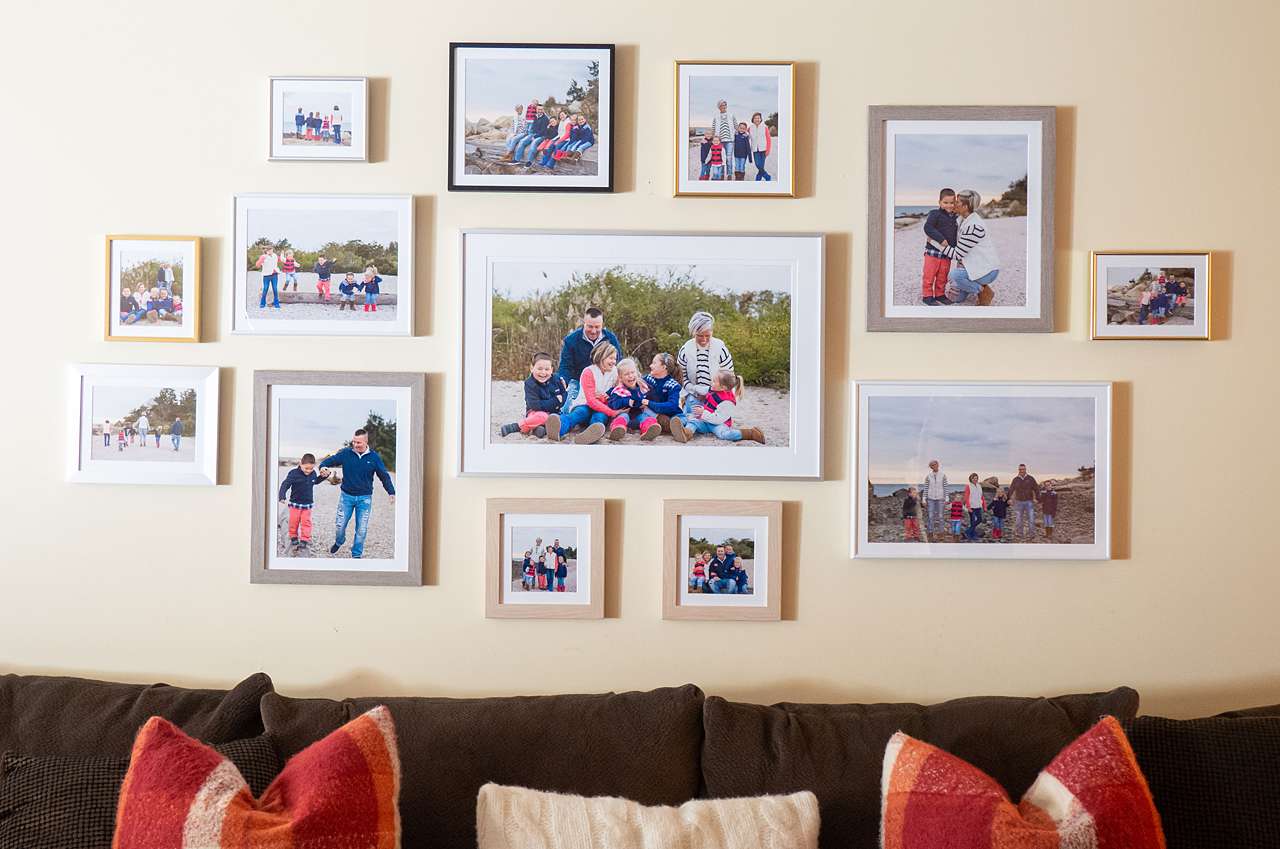 Final Thoughts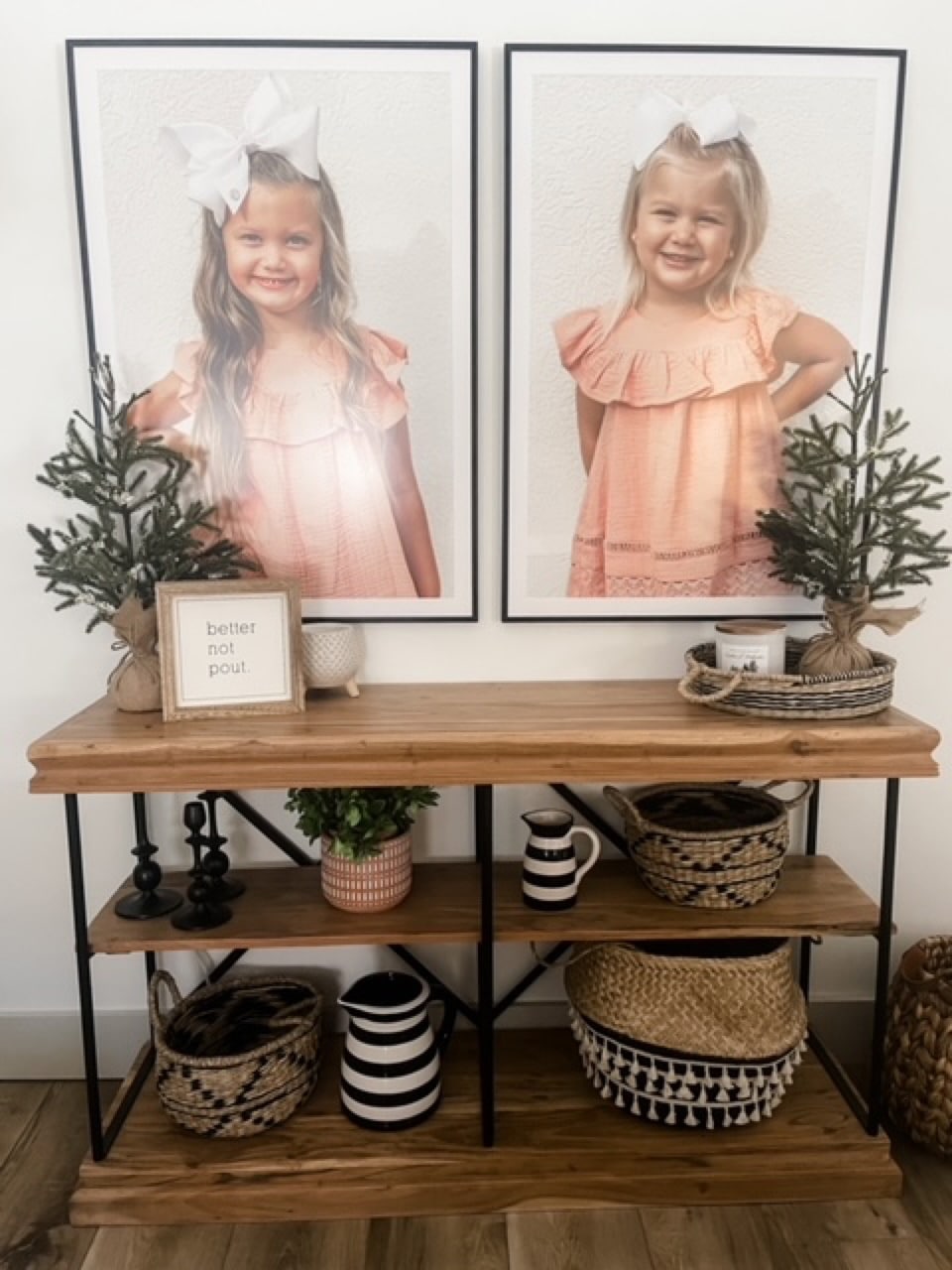 We've looked at both the less is more and go big or go home ways of framing, and we hope we've inspired you to try one (or both) in your own home. If you're not sure which would work for a particular piece of art you have, you can always try both with our Frame Designer and then go with the one that works best for you.
As we've said, we are here to do the hard part of the framing, including printing your artwork for you if you choose. We use premium, quality materials, and state-of-the-art equipment in every aspect of our production. You can choose between two types of printing paper. For specifics, check out the difference in our photo paper vs. art paper post.
We hope you feel inspired to create some new frames for your home. If you do, don't forget to send us pictures once you receive your brand new framed prints — we can't wait to see!